Day 2 – From Stung Treng (Cambodia) to Savanakhet (Lào)
It was not so comfortable for the first night of the trip. Well, such adventure trip could be.
The next morning, woke up quite early and checked out all the bikes and stuff.
Looked like we have everything still.
Let's see where we were that night – front view of the hotel: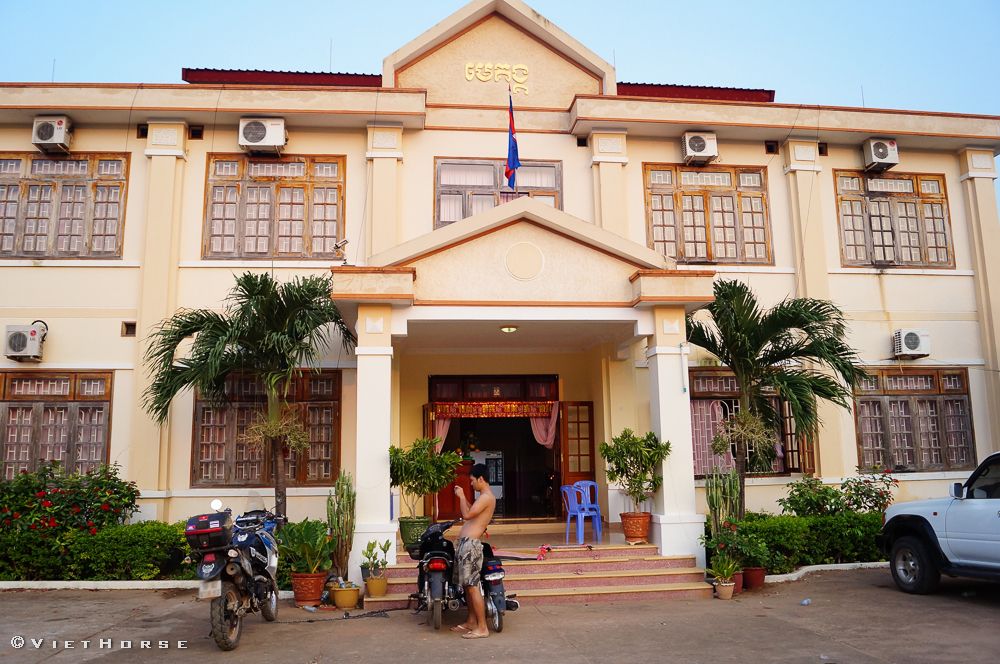 And here's where we slept:
Let' see our living room – nothing could be better than watching your bike from bedroom: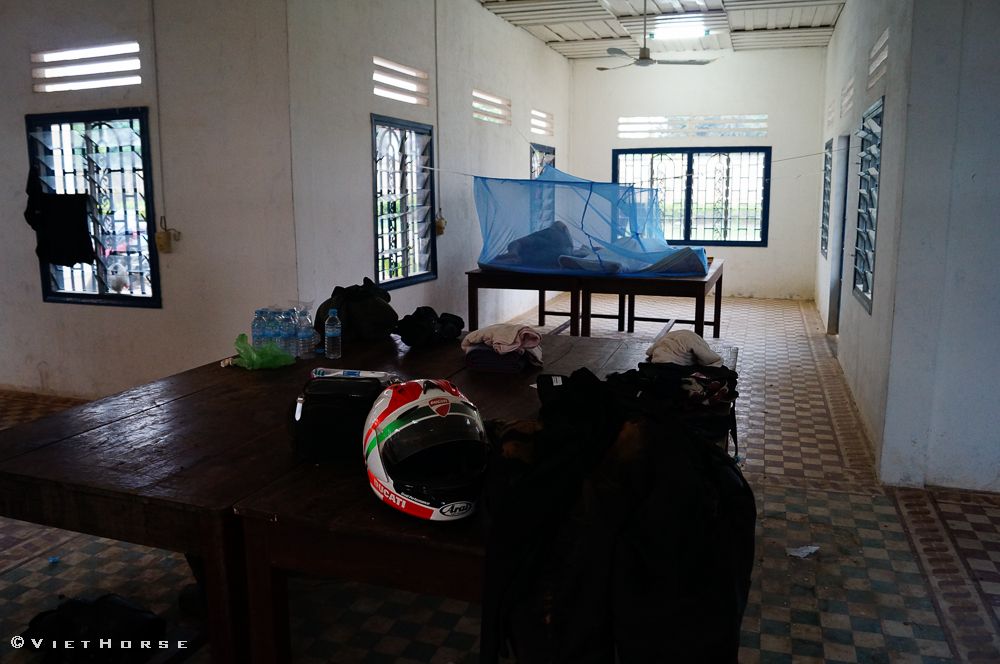 From living room view to the garage: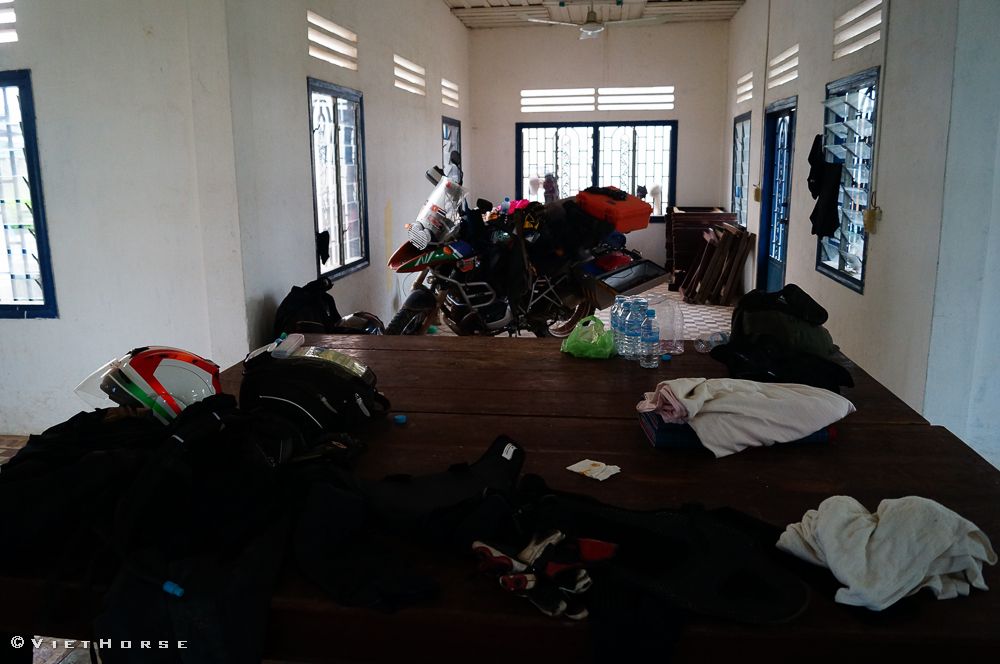 From garage, you can see both living room and bedroom: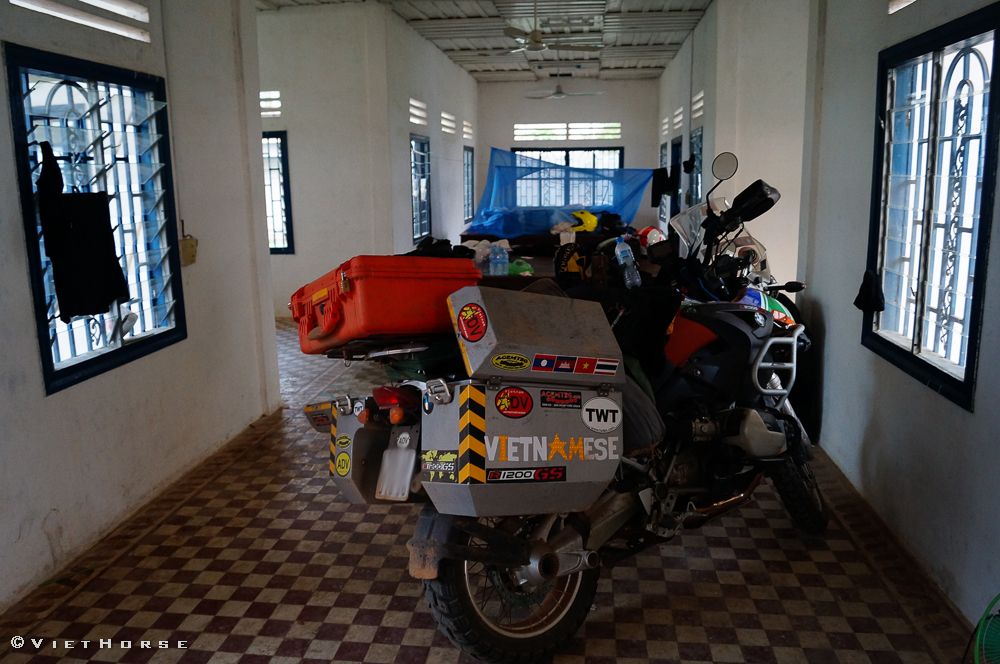 Oh, it's really cool bedroom:
I have no idea why there was NO socket inside this room. So that I have made up one for us. For sure the hotel guys won't know what did I do.
When only me was the one who awake that morning: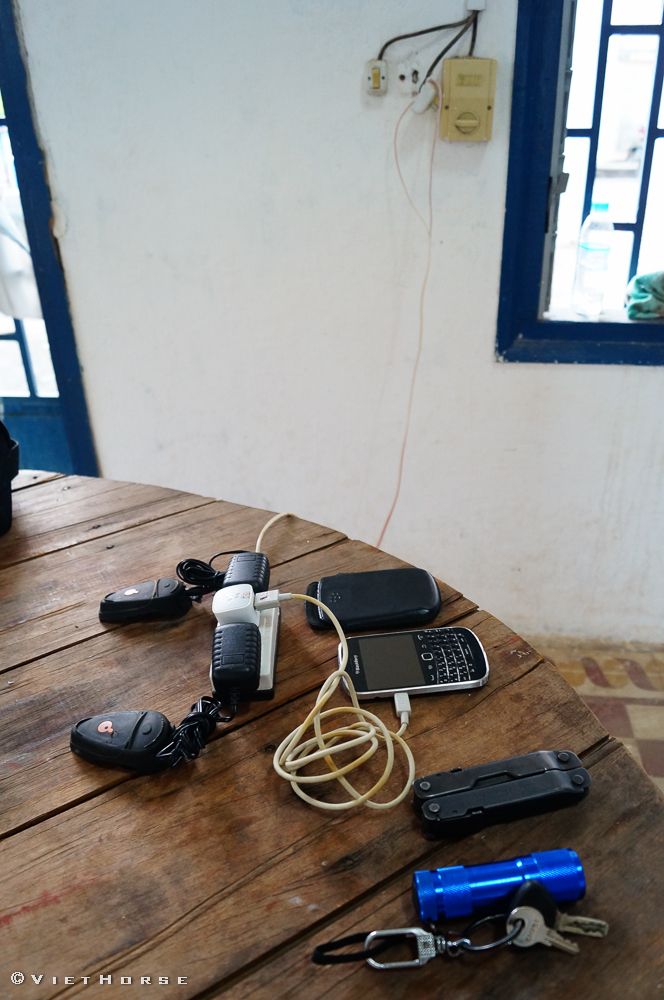 Dang! It busy like hell when the other guys woke up: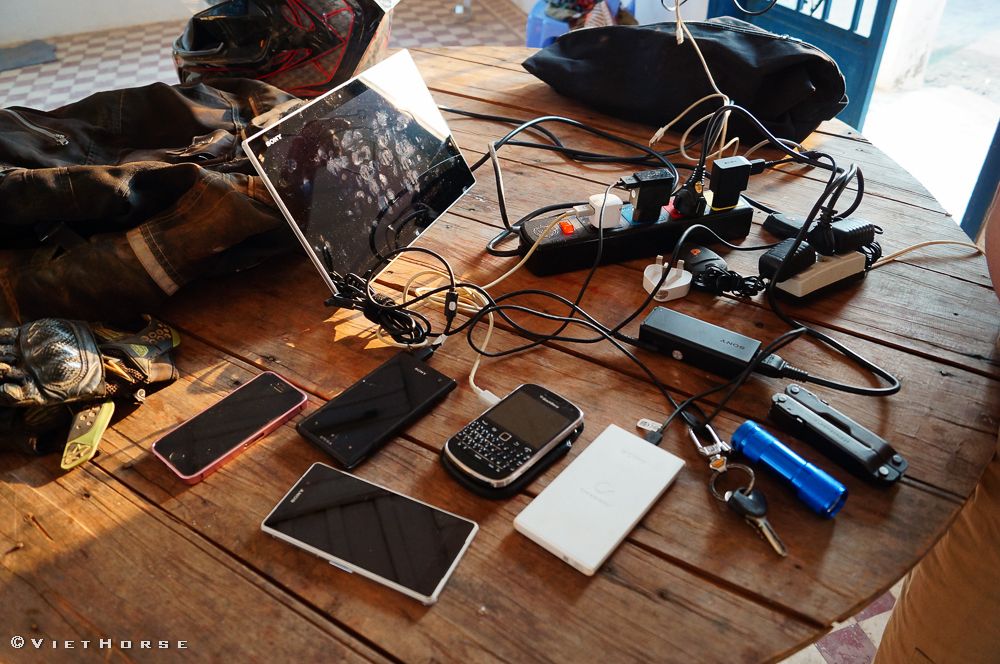 Okay, some more info for you to consider this hotel if you passing by this town.
This is what we called "bathroom":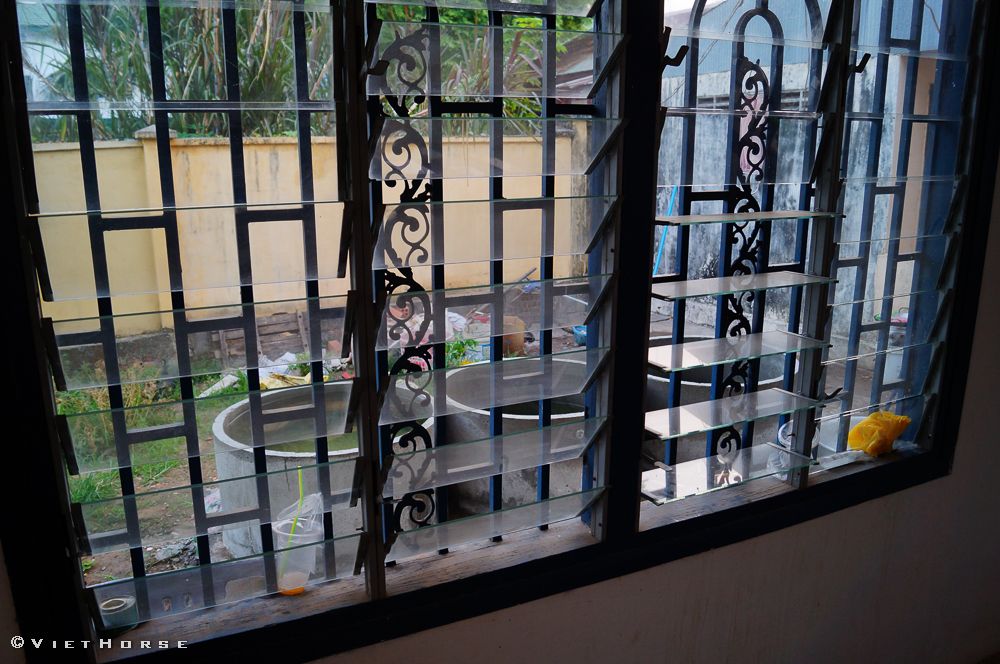 Those are also used to wash the hotel stuff. Note that they don't have washing machine.
THAT is toilet: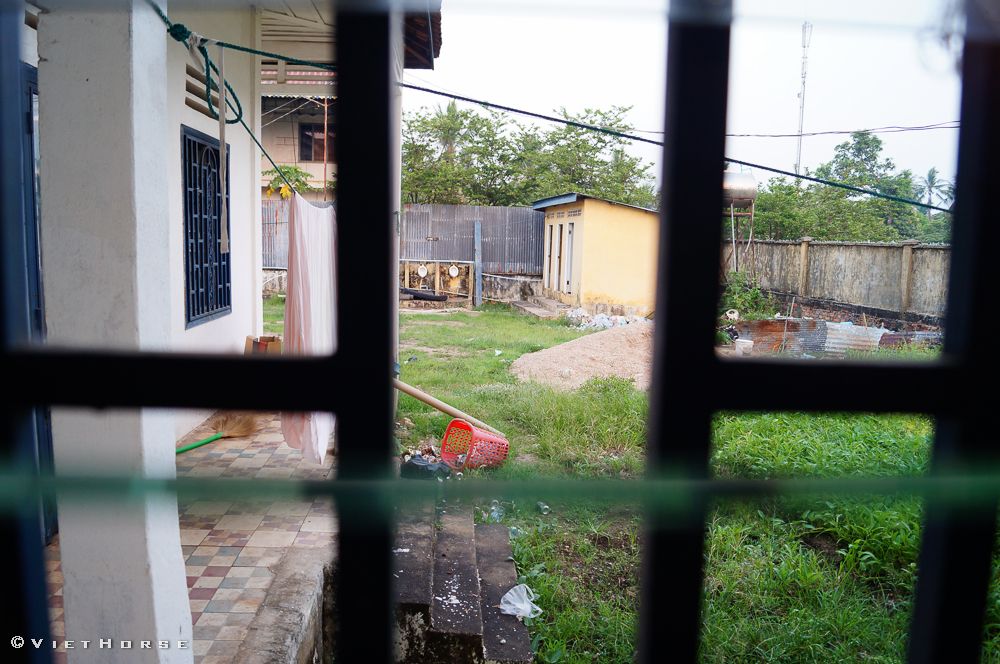 The guys all wake up:
and showed how we enjoyed the morning 
: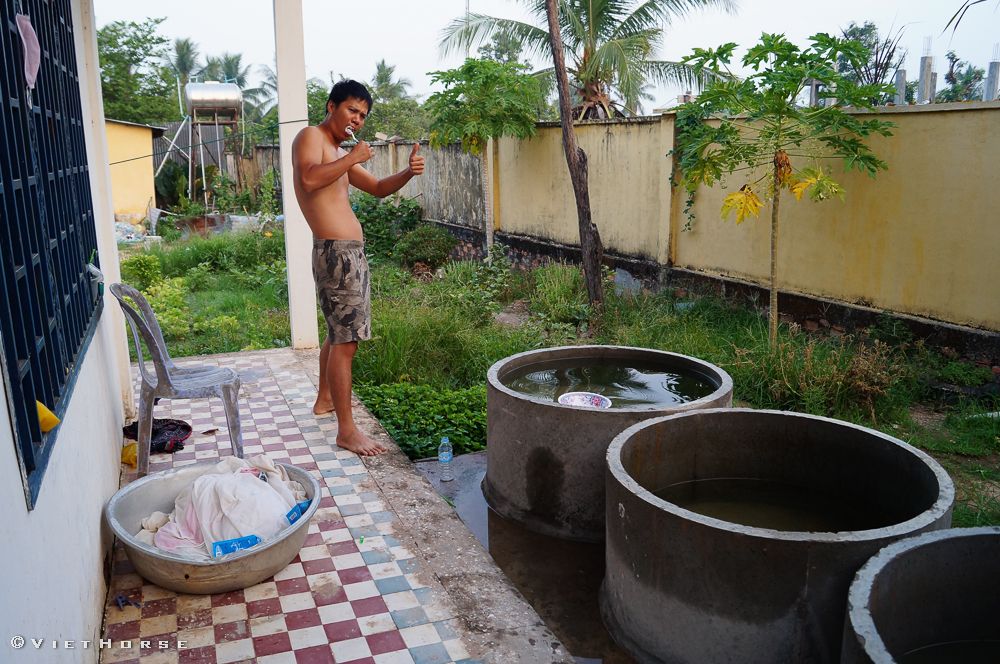 Something made him looks more manly: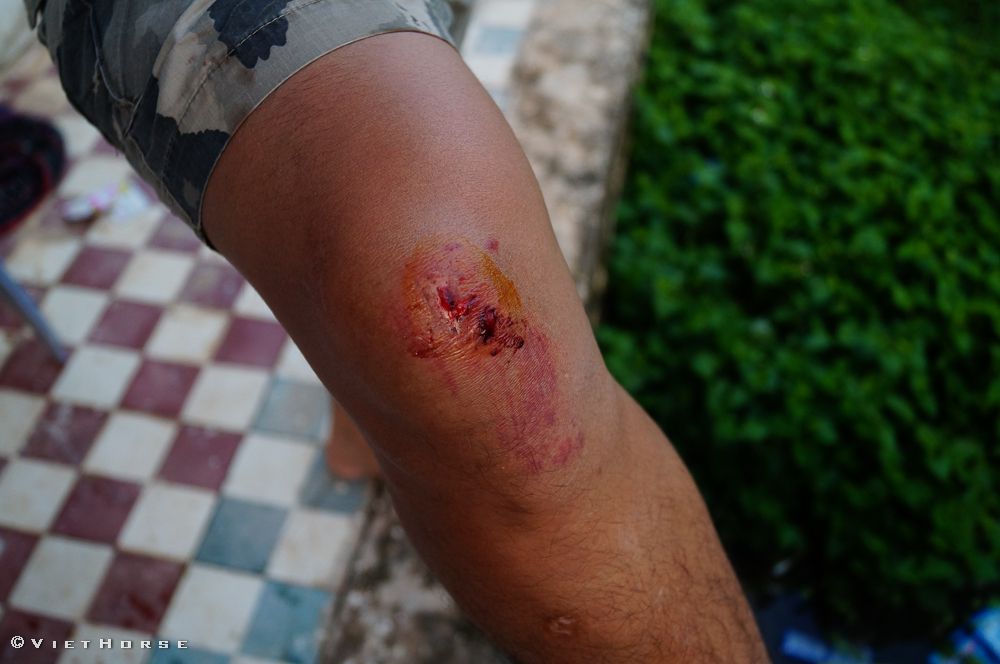 Smile, always: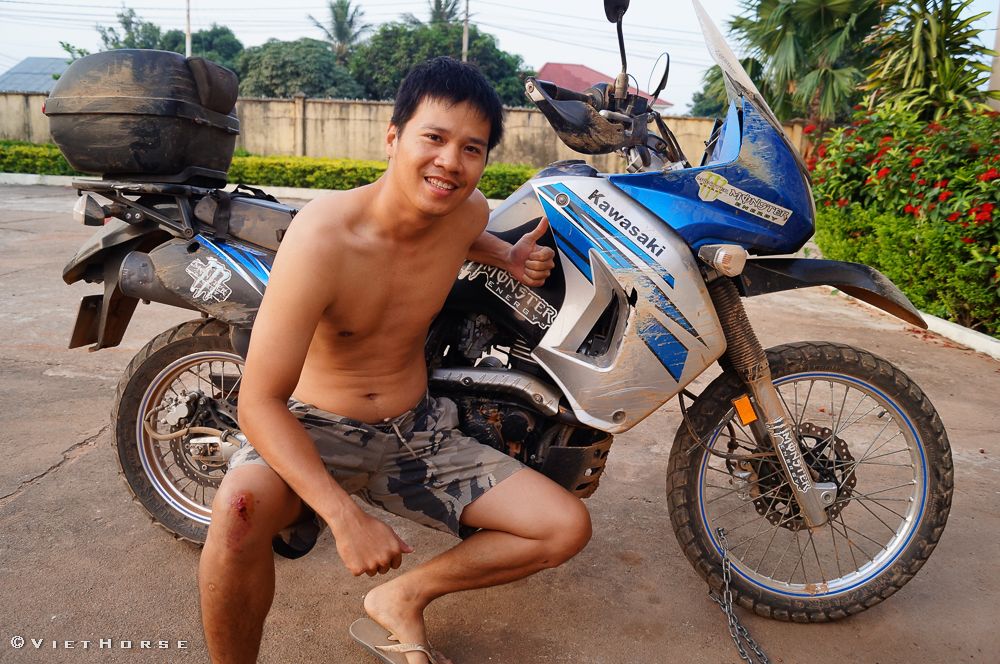 Bent handle bar: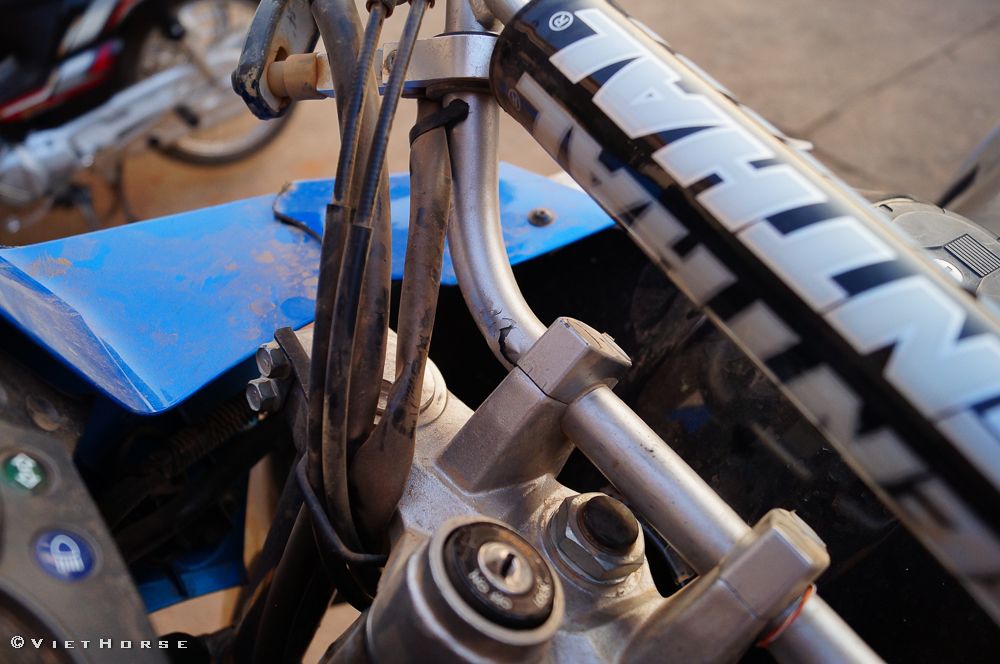 He arranged his stuff to take pix then up to his FB – that 's how young people do every morning 
:
We then went to a local bike shop. I borrowed their tool to fix the handle bar. Then the KLR guy took almost one roll of plastic tape of mine to fix his fairing.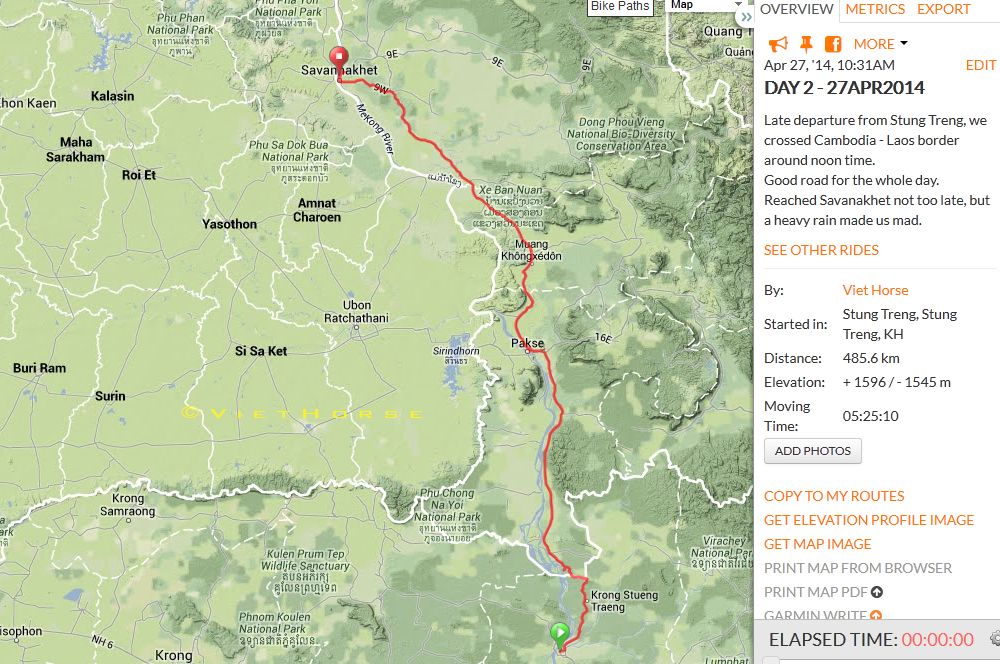 Woke up, walking around for photograph, bringing the KLR to the shop and fix it, get the WC GS pannier fixed…. etc.
We went to have breakfast – there was a Vietnam shop nearby the hotel, provided some sort of Vietnamese noodle.
Ready for hitting the road for the 2nd day – hopefully we can cross Cam-Laos border quick: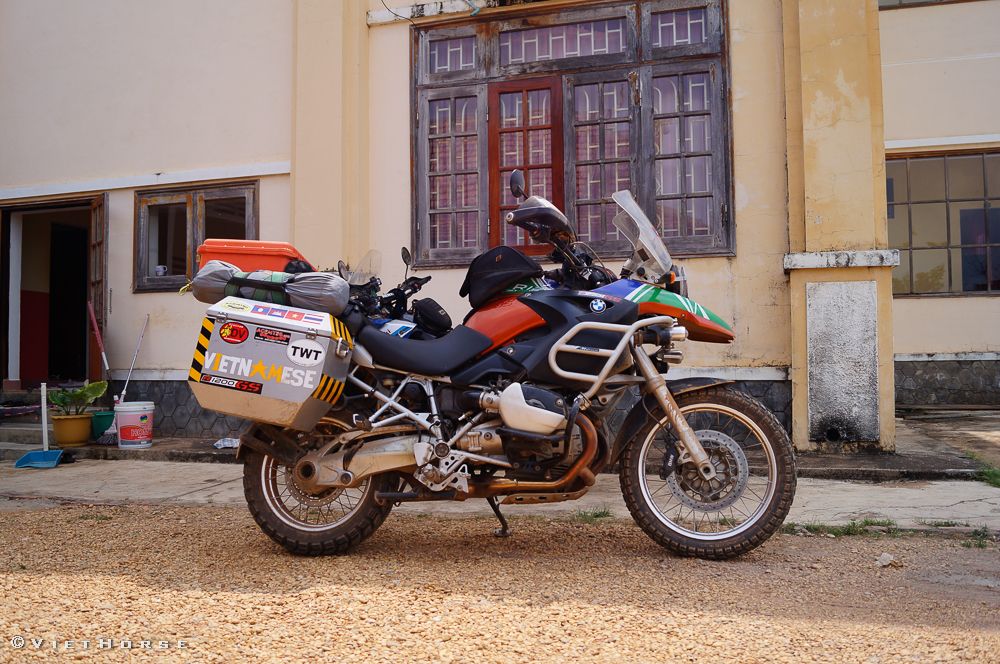 Oh wait, just 529km for the first day: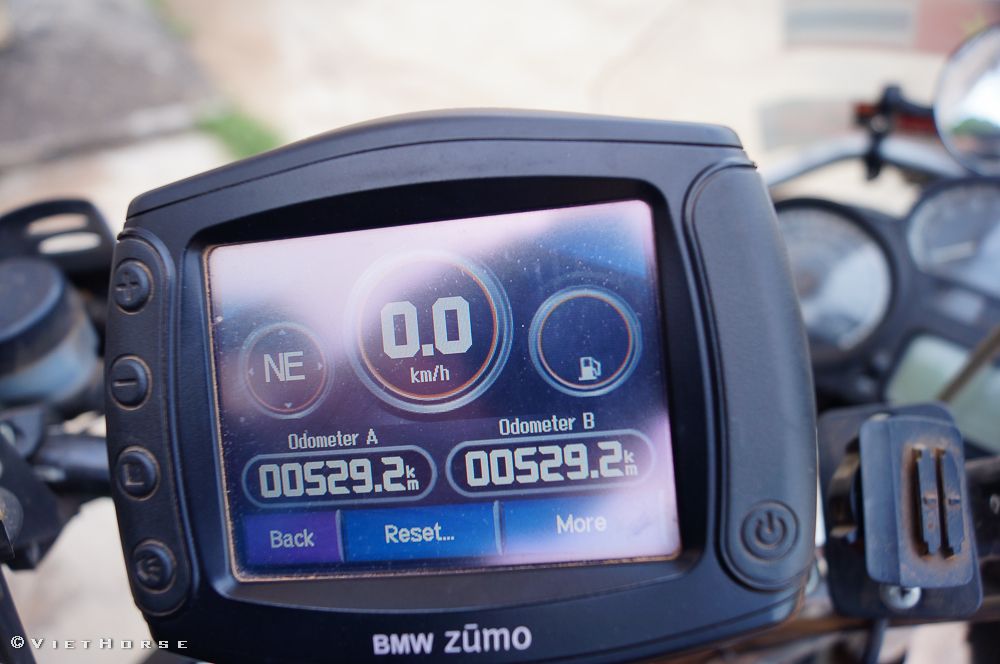 Really good road from Stung Treng to the border, no body on the road, no pothole, no loose stone….
Late departure so I tried to reach border at soonest, so no photo along this way.
I really love this border gates. All the processes for Passport and bike are really smooth. Not too long, we can crossed the border. Rode around 2km to reach the Laos bike checkpoint: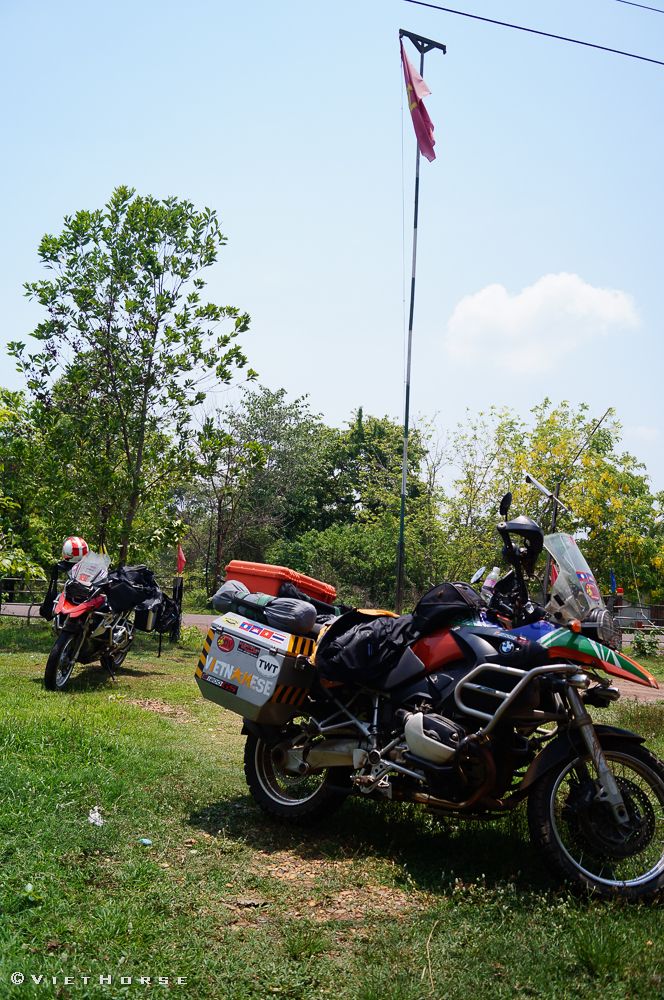 At Nong Nok Khian border, the bikes are imported and exported very formally, they have very good process and paperwork for bikes. I really love that. We really confident with the support importing papers.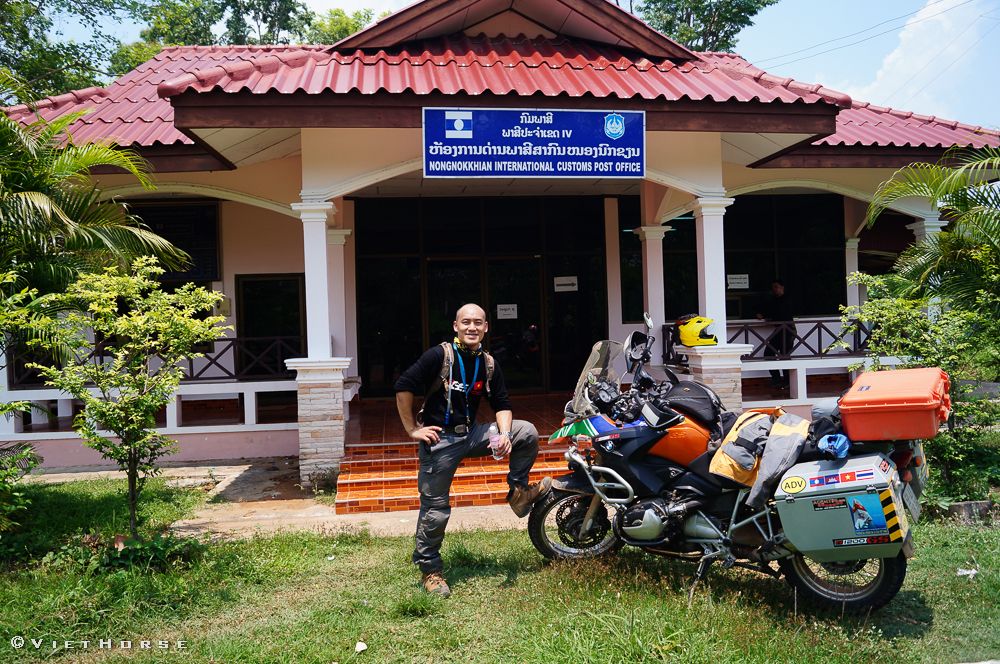 It was soooo hot, guys tried to put their head inside the office window as they have air-con inside 
.
Laos is really cool country – but look!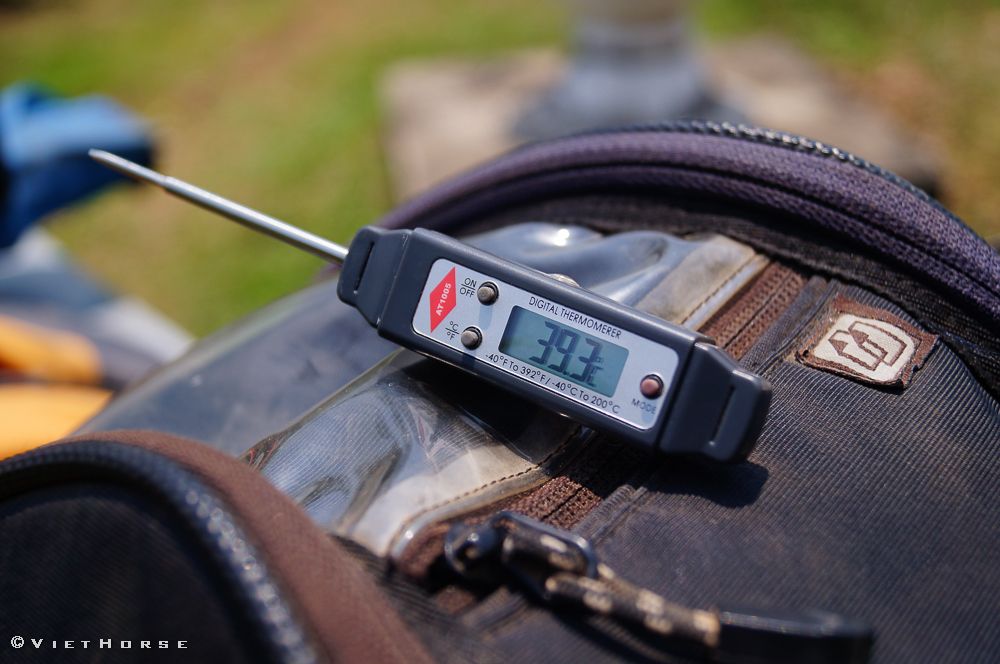 So we would ride with this??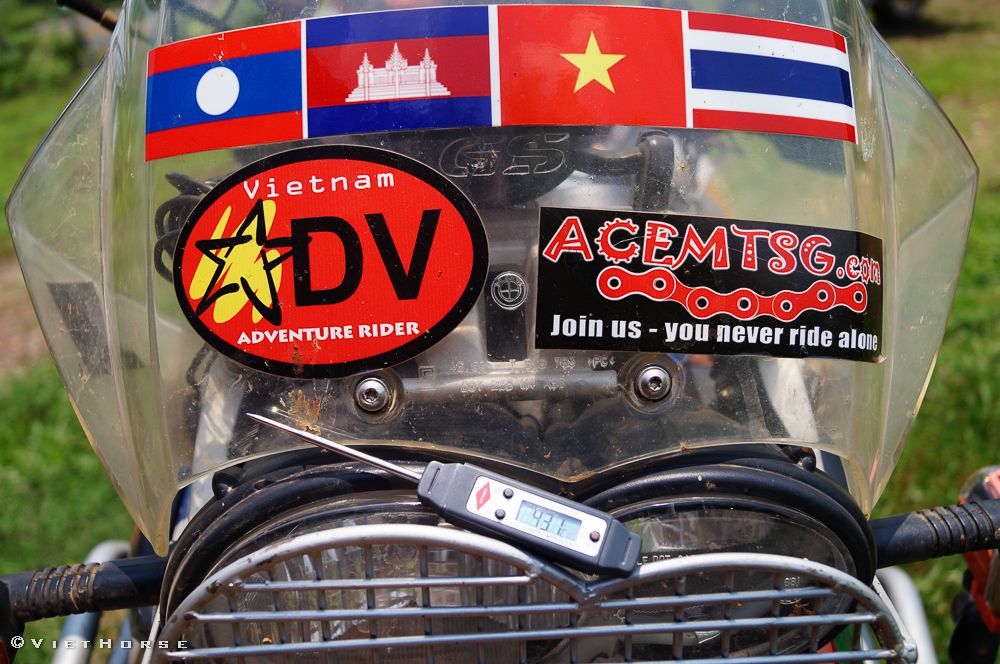 After all paperwork at Laos checkpoint, it passed the lunchtime.
We once again hide into the Khone Phapheng waterfall tourist area to take a nap. This place we had experienced in the 4nations trip last year: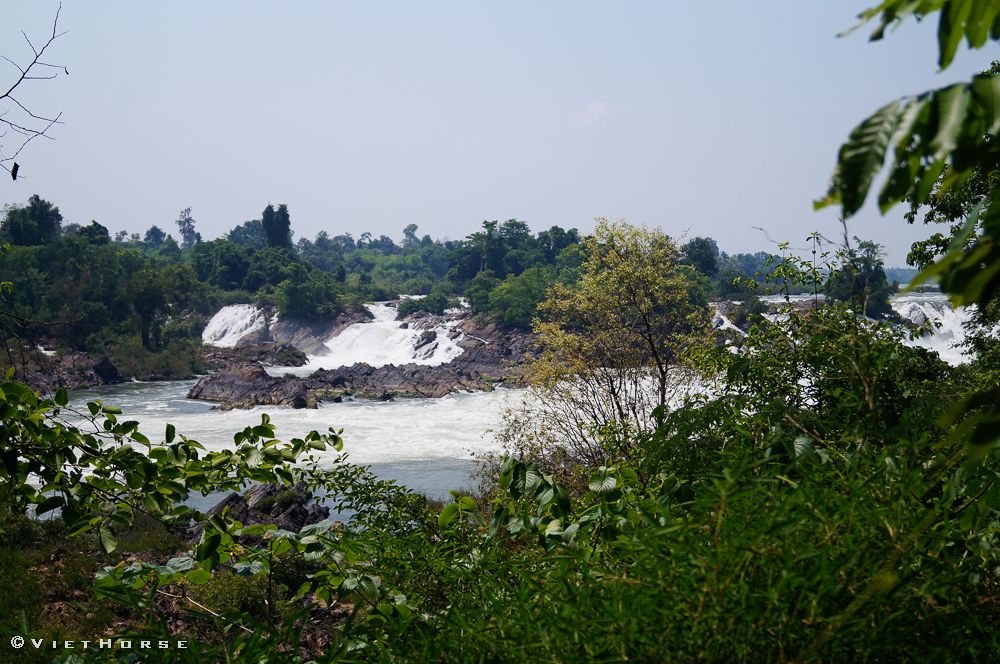 Sorry for taking off all upper clothes, it was tooooo hot…..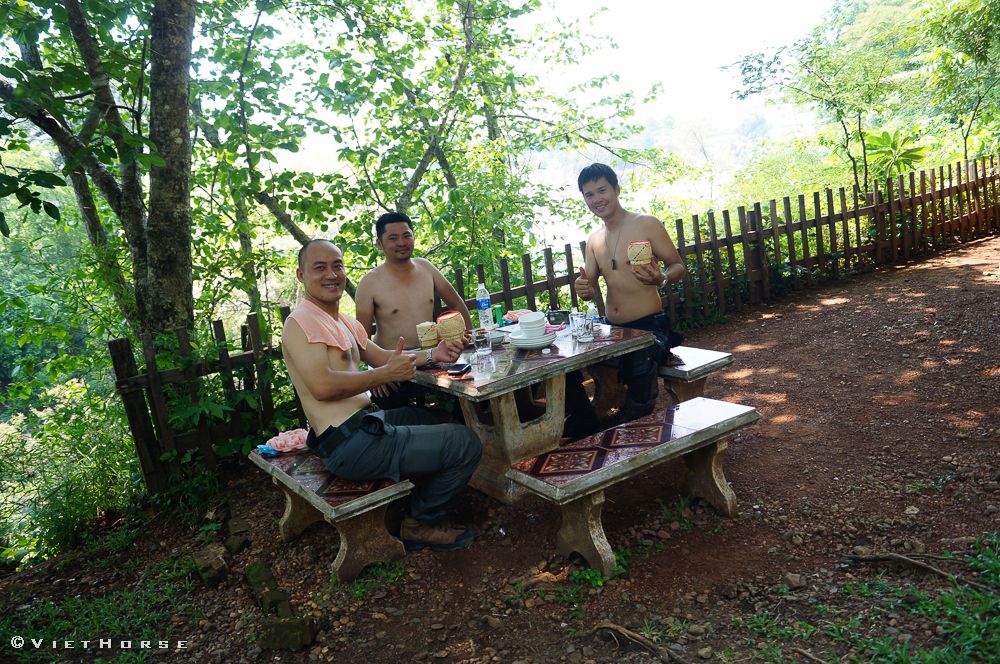 Fish from the Mekong river: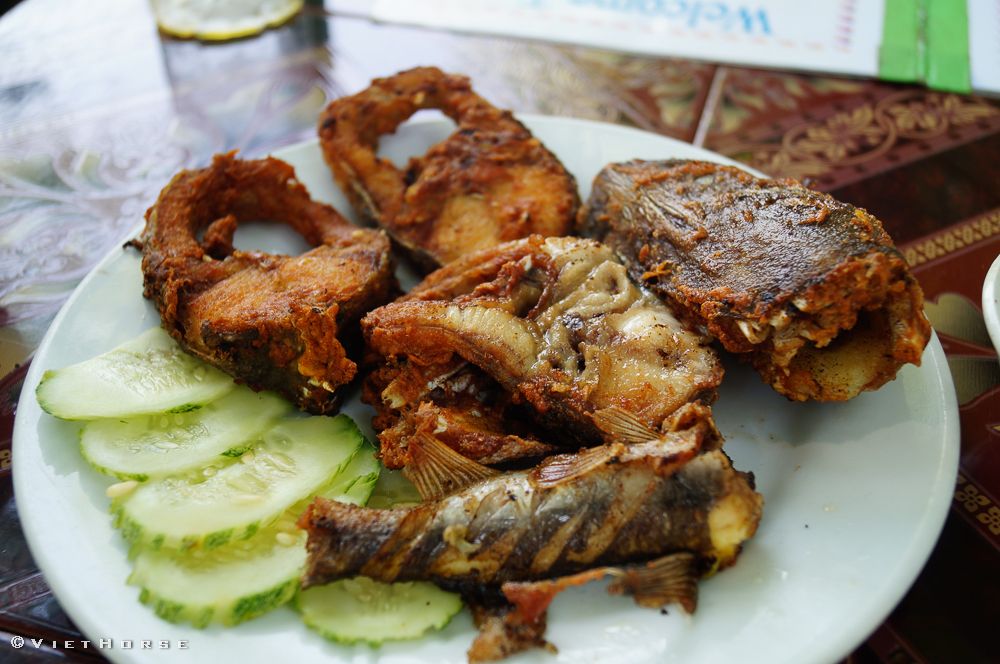 Traditional Laos sticky rice: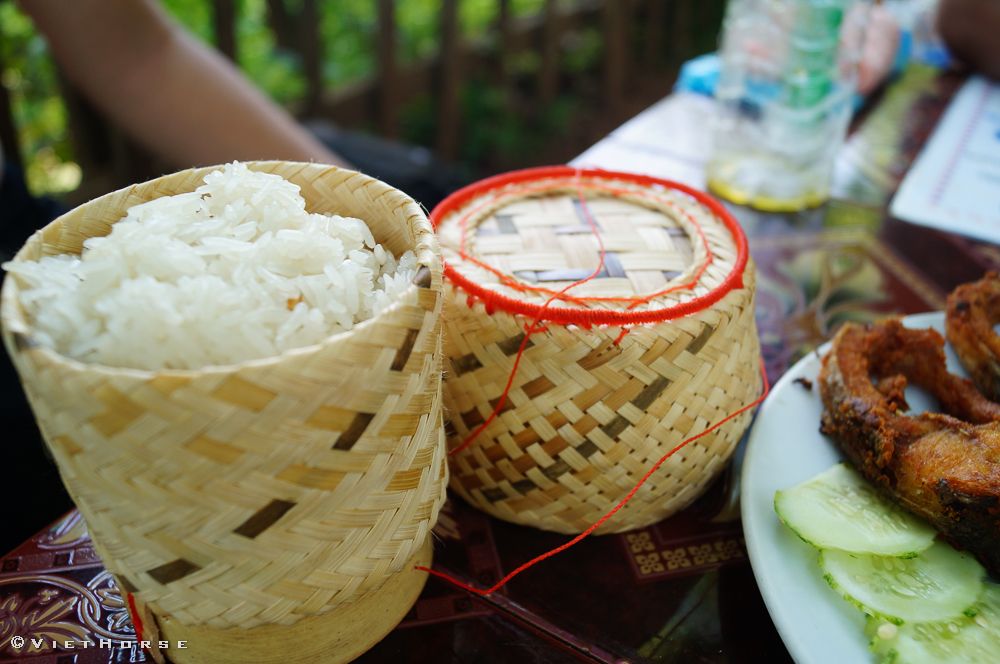 Fish soup: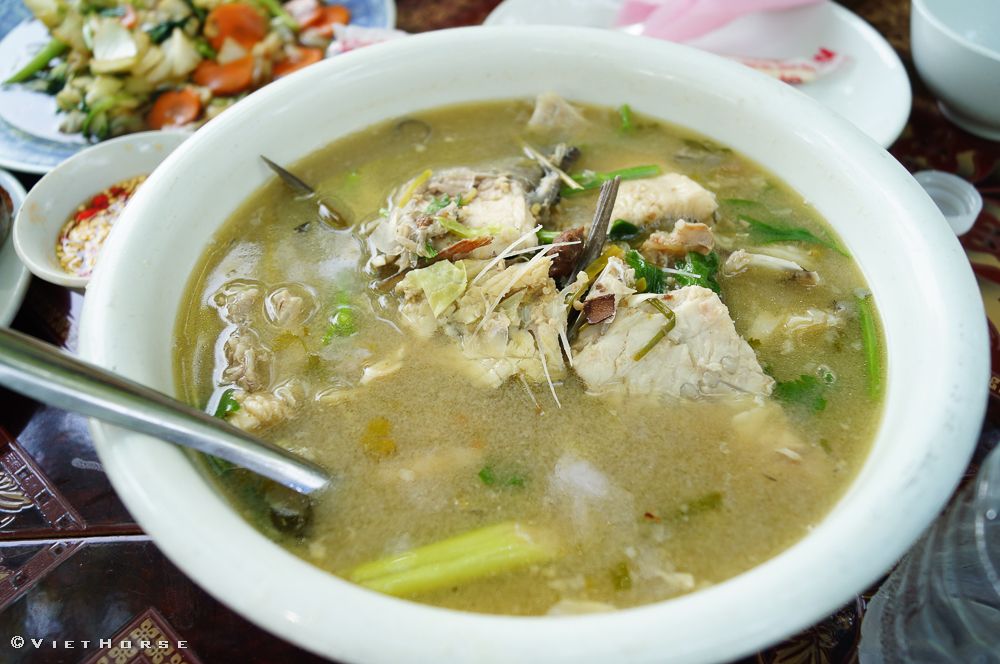 My GS also took a rest beside the waterfall: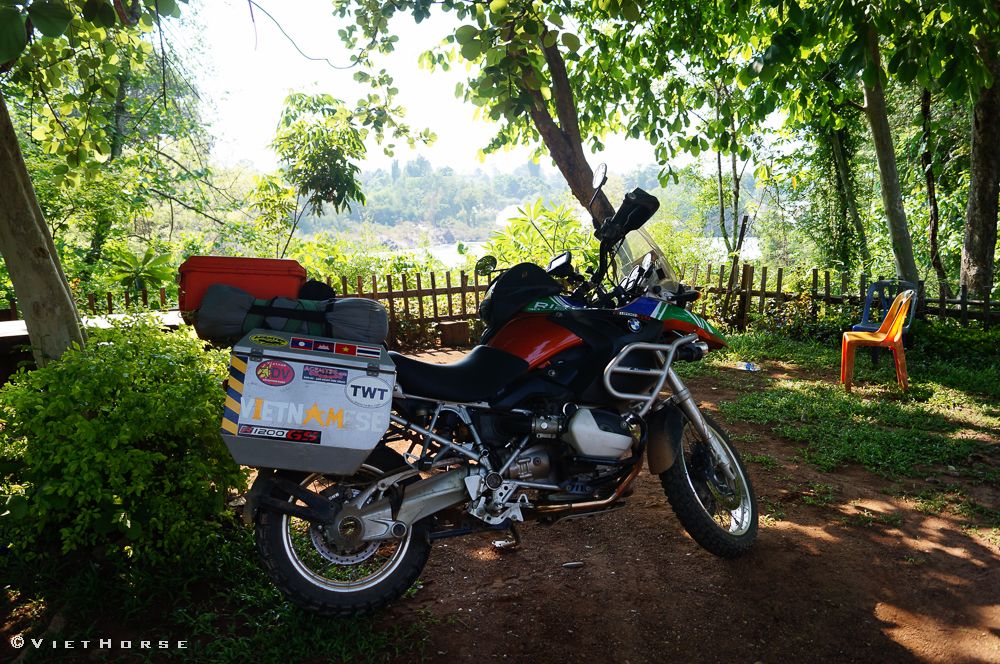 Lesson learned from previous night in Stung Treng, we called to book a hotel in Savanakhet. A friend of us helped to do so as he has internet connection, and he also paid for the rooms.
After lunch, we nap for around 15mins, then we run like hell toward Savanakhet.
When stopped for fuel, the WC GS rider he bought a bottle of pure honey selling at the roadside. I have no idea of drinking such honey as a soft-drink. He pour some of honey into his fresh water bottle and drank them all. Phew…
Last trip, we had a night at Pakse before crossing the border to Thailand. This time we rode across Pakse. However, It was funny that we need to find way to get out of Pakse as one of the main bridge was taken down for renewal. We lost quite lot of time for finding way.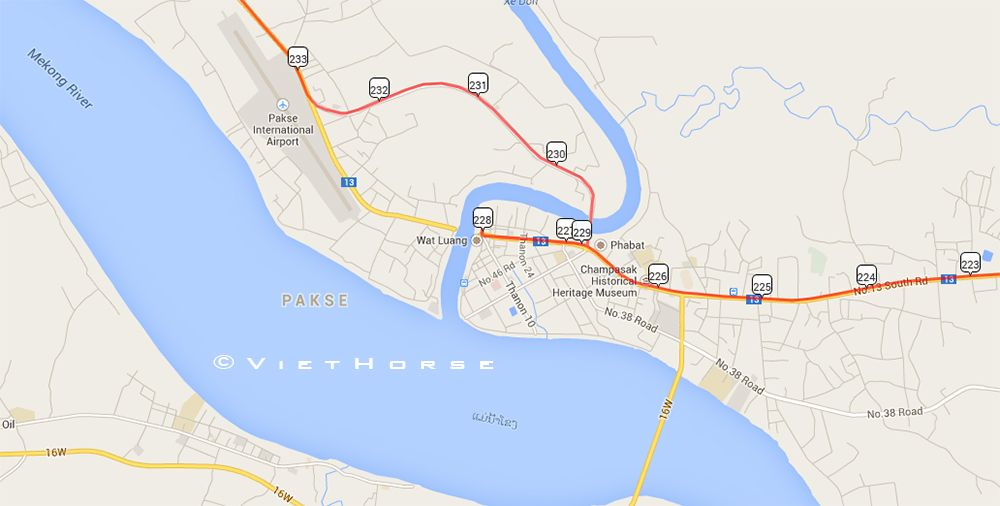 While riding along the Pakse airport, I was almost killed by a SUV. That SUV was behind me, and it was flying like hell on my left while I was trying to pass the other SUV at front – of course I gave the turn signal very carefully. I think I had around less than 10″ to get hit by that crazy SUV. Luck still beside me.
Dark time, we hit a heavy rain while just some kms away from Savanakhet center. We did not think that the rain was so much heavy, so we did not stopped to wear raincoats and kept looking for our booked hotel.
We never thought it was soooo difficult to find the booked hotel, the name of the hotel was in Laos, and it was too long, we could not remember the name. When we called the hotel, someone answered but could not communicate as we said in different languages. We found some locals beside the street to talk with the hotel, however, you may imagine how difficult to find a guy can speak Vietnamese or English under the rain in that area.
Someone did not know the hotel, someone told us how to get to the hotel, but we could not find the hotel anyway. Ah yes, my GPS also had no idea about that hotel.
Finally we gave up. We all agreed to check in any good hotel in the center, as we all wet, cold, and hungry.
Checked in around 9PM.
Another crazy night.
Lucky us, the Hotel manager was a Laos who can speak Vietnamese very well, as he was studying in a University in Vietnam.
He was very helpful to us. Good hotel room, good price as well.
Went to dinner quite late, spent too much for tuk tuk as we tired of riding motorcycle around town.
Morning time, woke up a bit late so all food in hotel was finished.
Well, it was good, because of that we can experience the good food in town.
Got on our bikes and we rode around the town. We rode along the Mekong river, where this side is Laos, and the other side is Thailand. It was really nice and peaceful there. There was a checkpoint to let people go across the river/border
Back to hotel to pack up. It was really hot.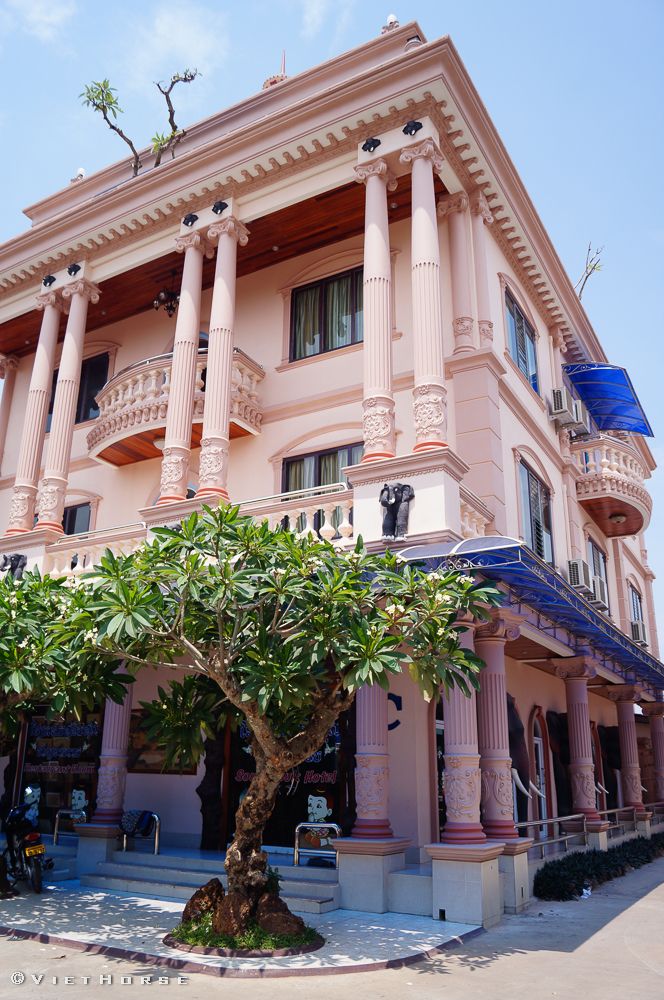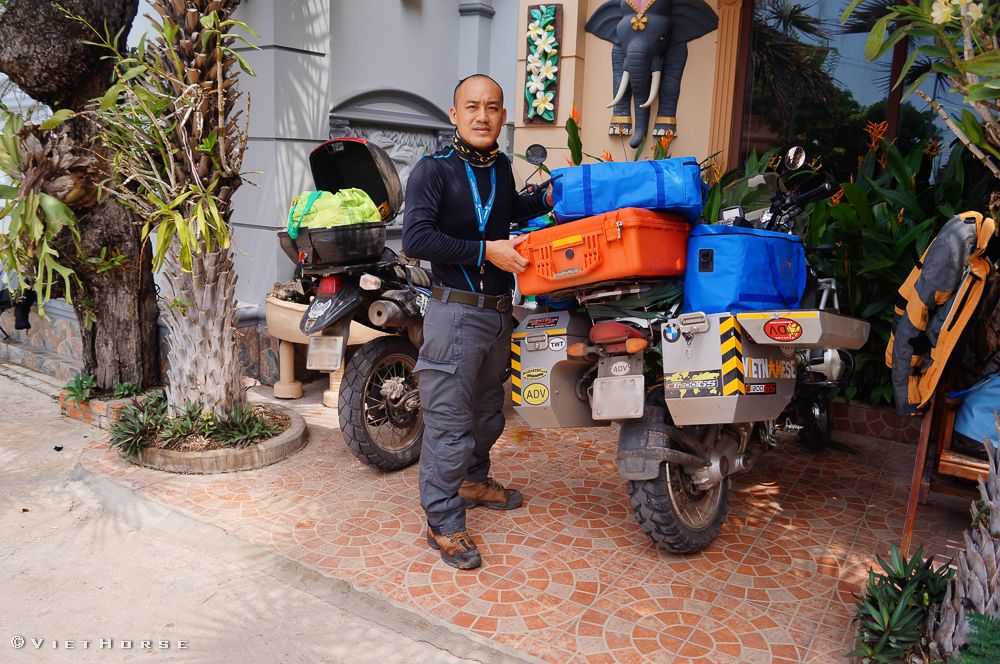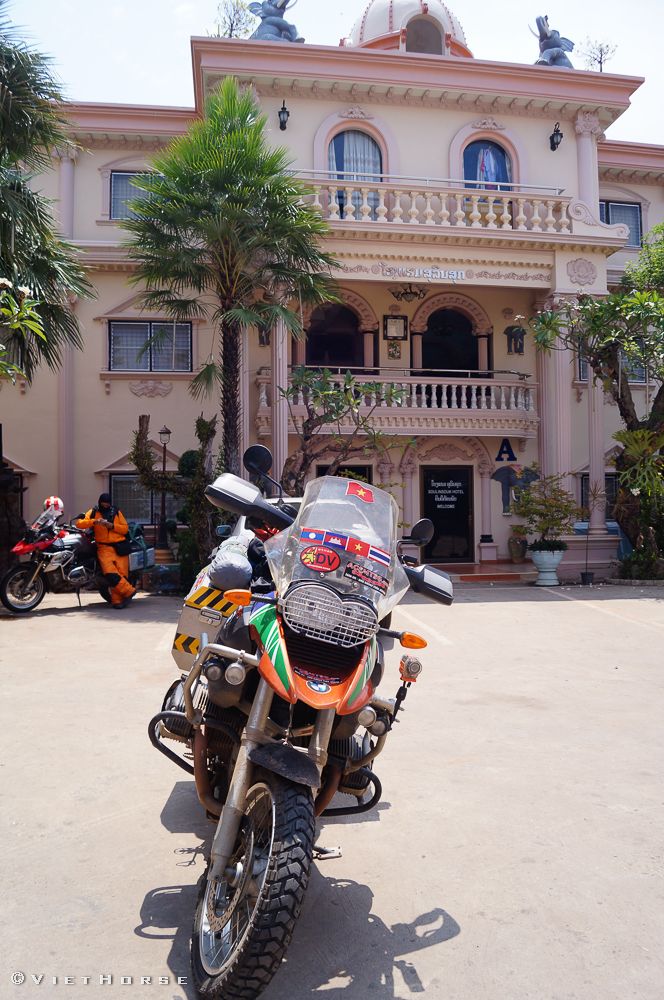 1022km was what we did after two days: