Day 3 – Savanakhet to VienTiane (Laos)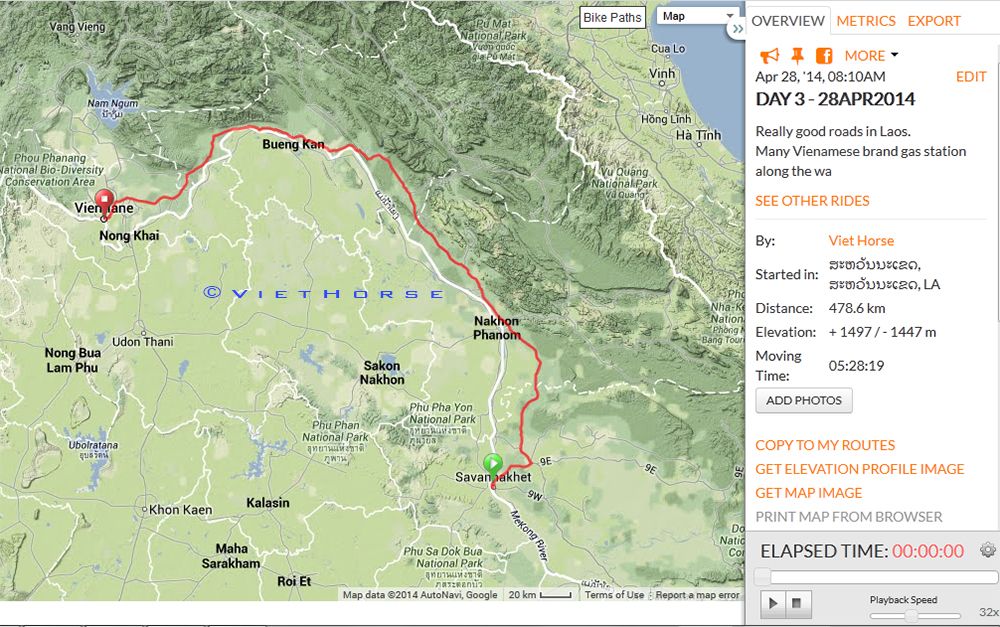 We again left Savanakhet quite late. We had not have any early departure since beginning of the trip.
Normally when riding within Vietnam, we have to wake up and ride out very early, let say like 5AM we have departed from the muster point, ride around 1 or 2 hours outside of the City then have breakfast.
However when riding in Cambodia and Laos, we could not make it happens. First because of our previous day was always the hard day, late arrival, late dinner,… and tired – so could not make it early in the next morning. Second, because we don't know exactly where we can find breakfast!
Highlight of the 3rd day was the National road #13. It's along side of Mekong river. And Mekong river is the border line btw Thai and Laos. Really nice national road #13, clean, clear surface, not much to no traffic, trees along the roadsides.
We saw some Traffic police checkpoints, however none of them cared of us.
A really interesting we found in Laos – believe or not, Vietnamese brand of Gas station are majority. Hardly you can find local brand for petroleum, or Thai ones. I don't know how the Vietnamese petrol companies making this kind of success.
A PetroVietnam Oil company's station: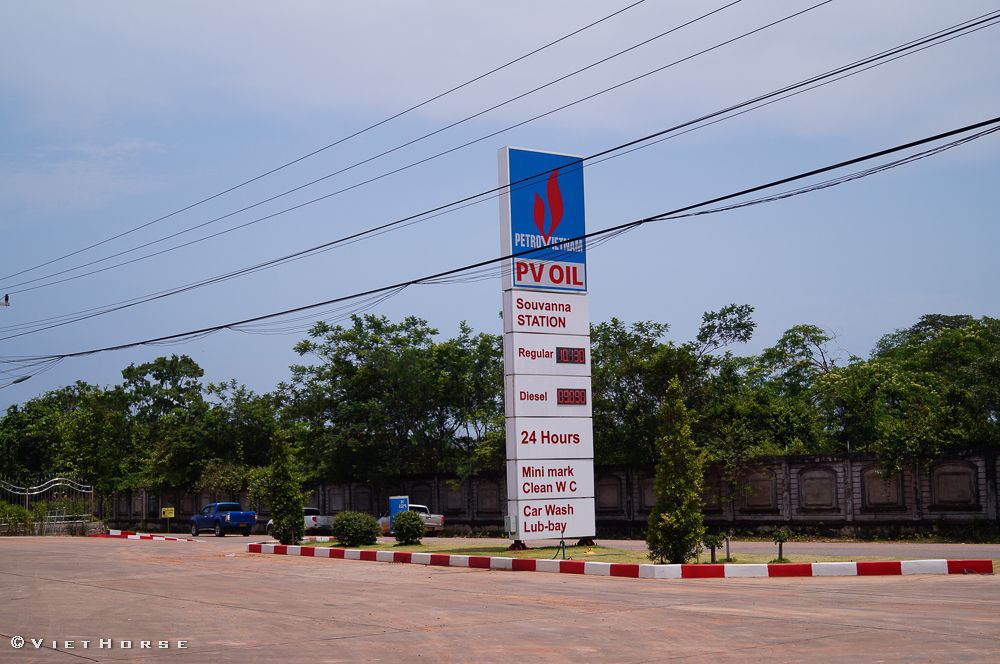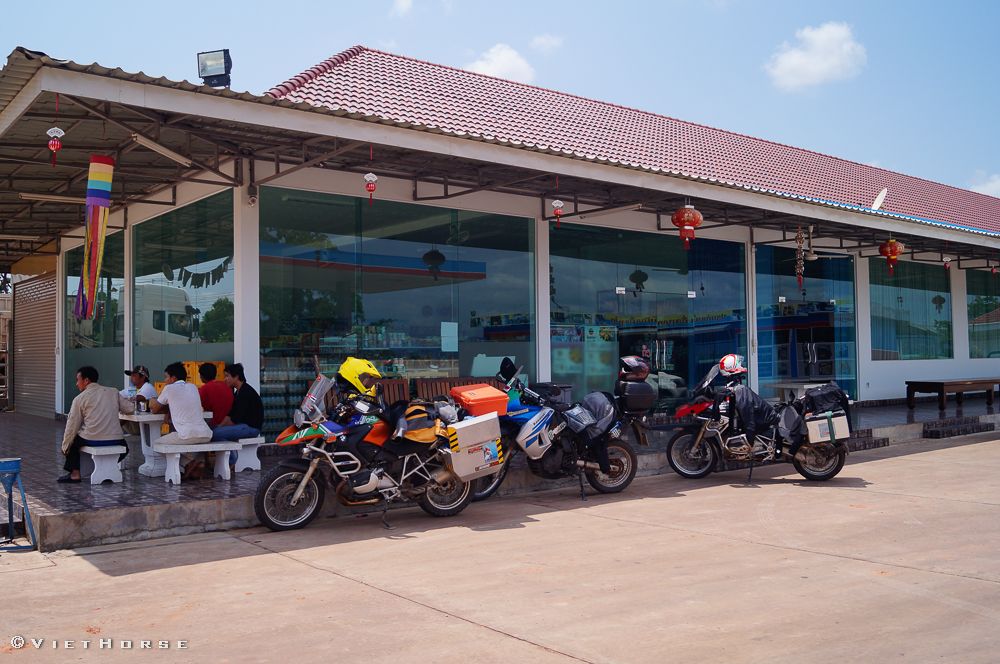 It was too hot, we had to find a shade to put the bikes in: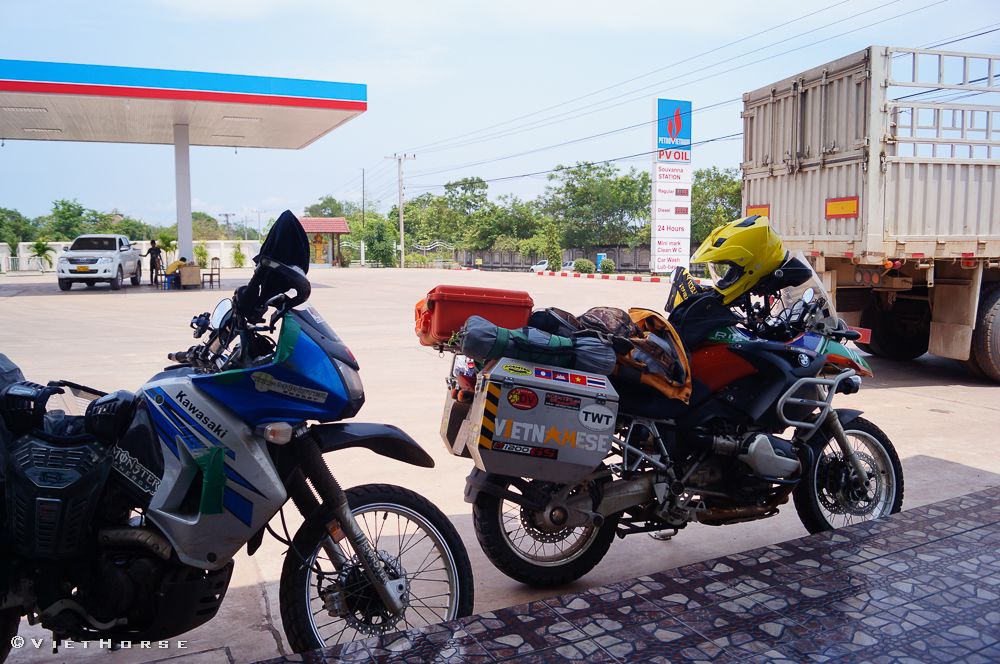 The shop owner was a Vietnamese. He could speak Vietnamese quite well. He saw our bikes and came to talk.
He then showed us his bike in the back of the shop: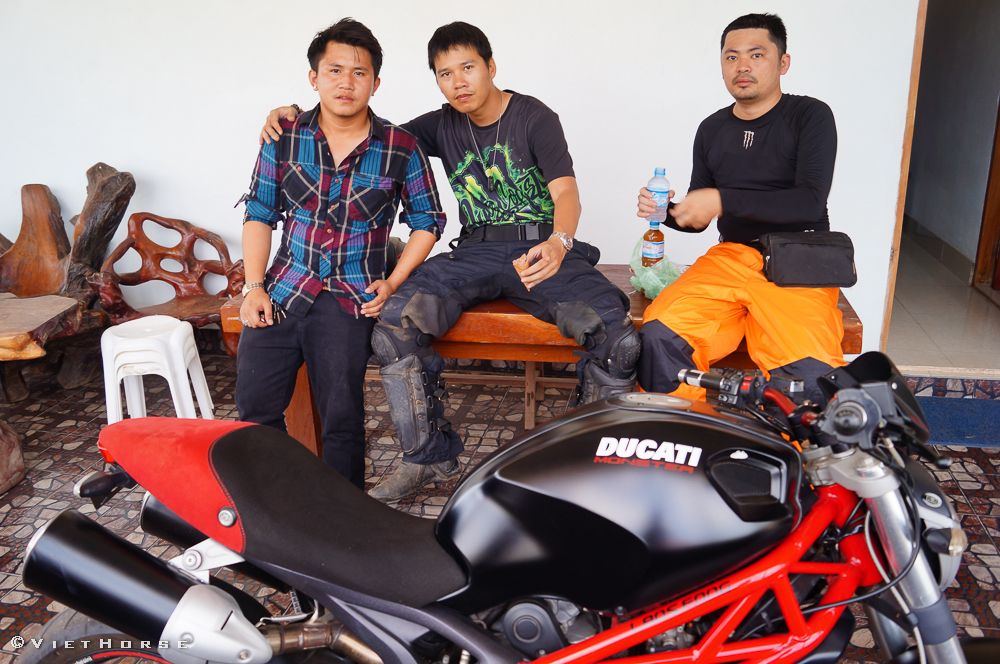 He said in Laos, it is not allowed to register a bike which is bigger than 400cc.
Asked why, he said because the biggest bike of Police is 400cc. 
His Ducati is an illegal one.
Nice one at the back of the shop: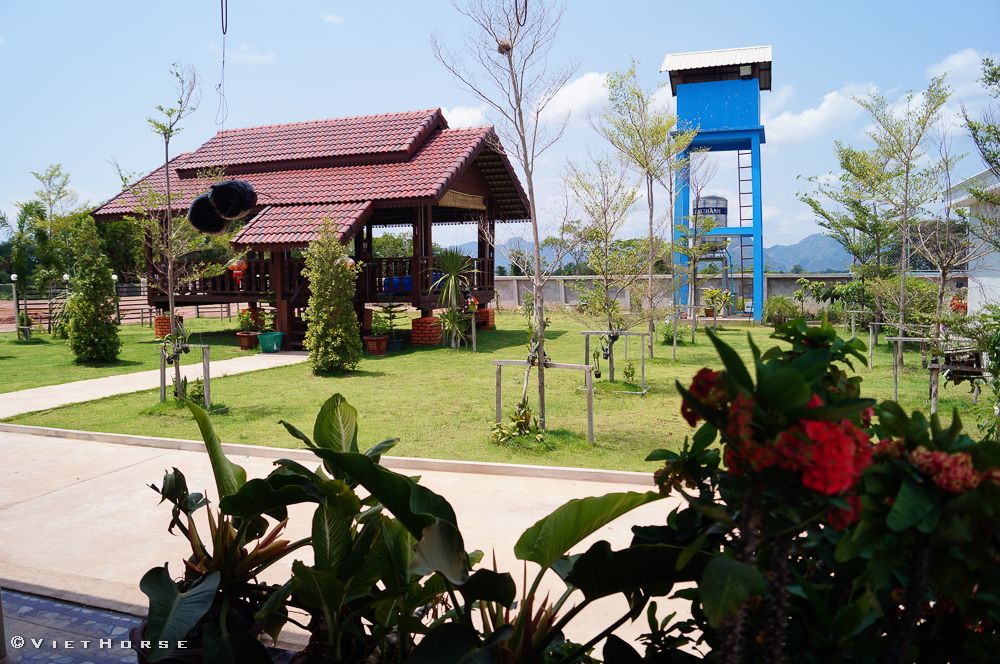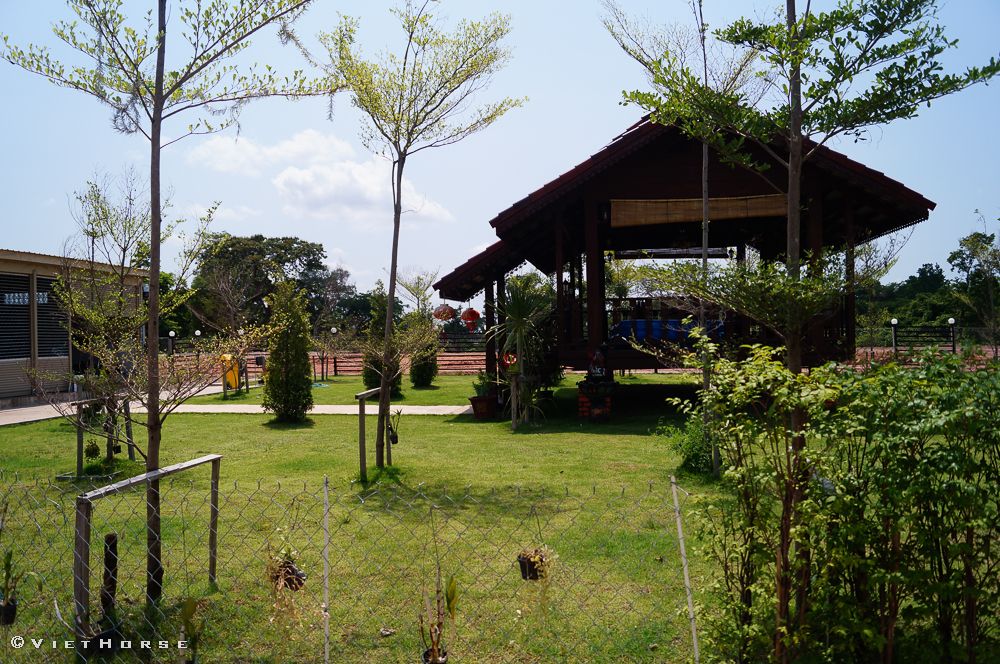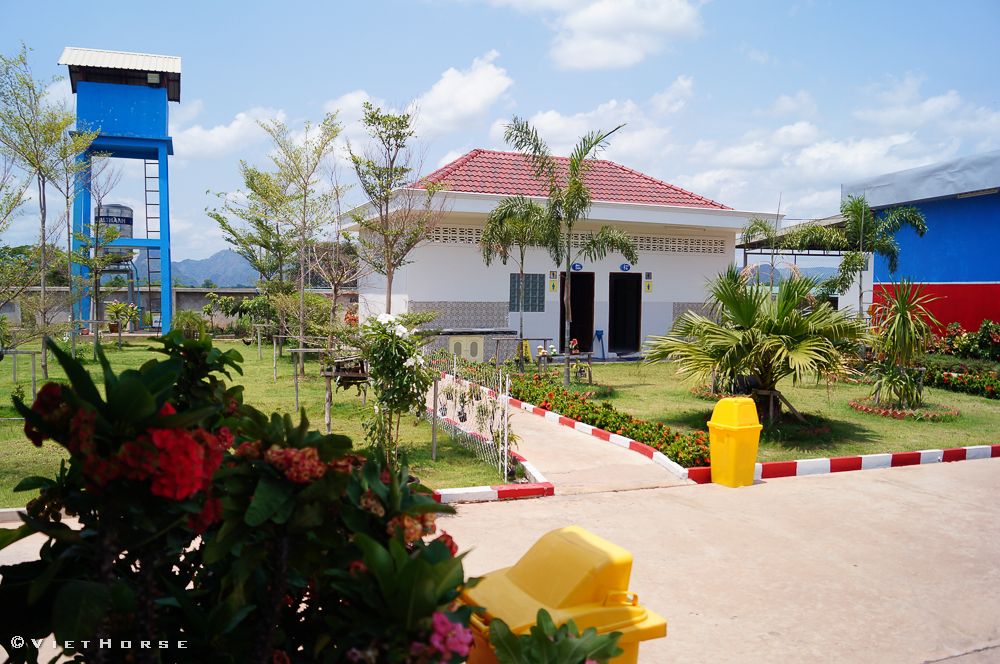 Back on road, toward Vientiane: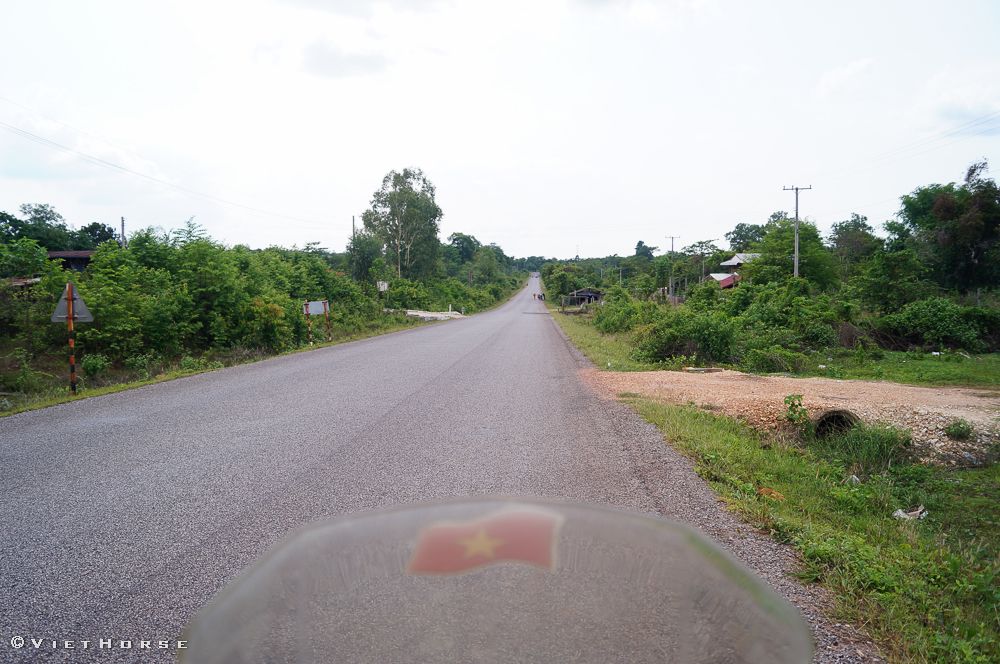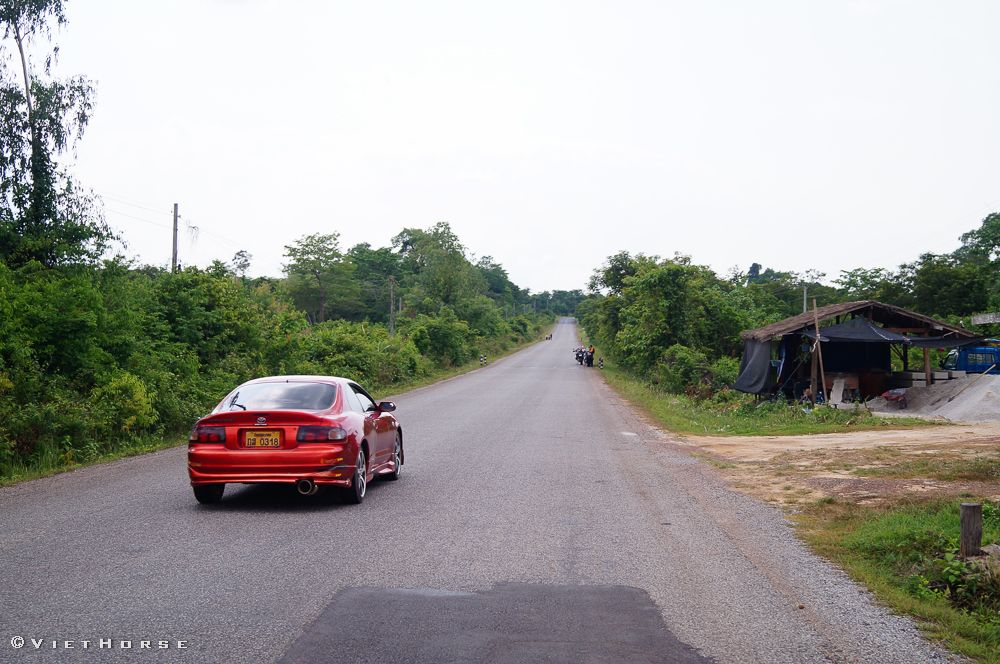 Good looking road in Laos: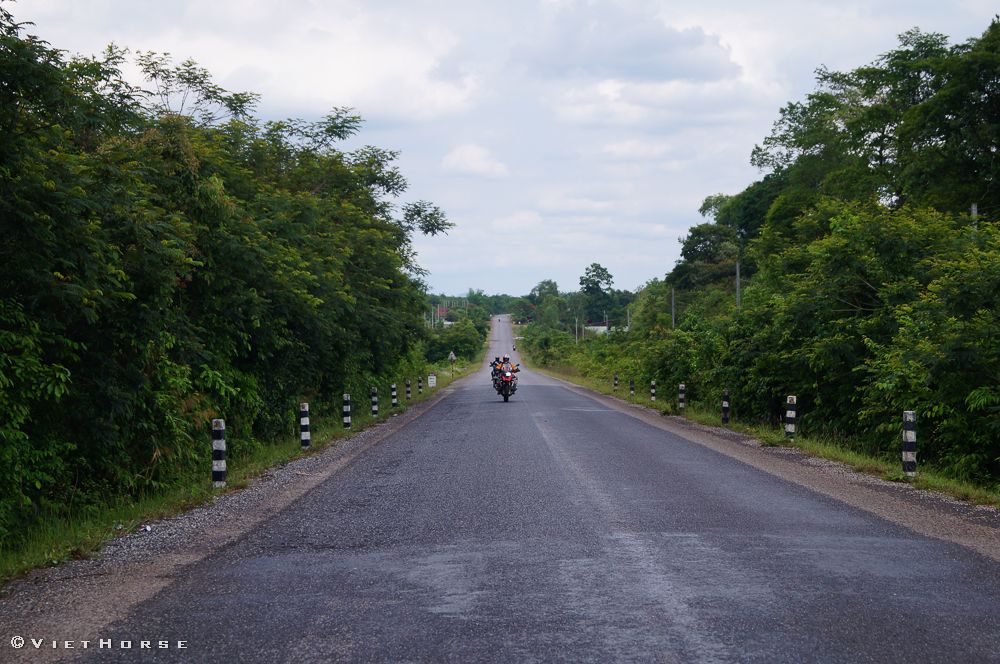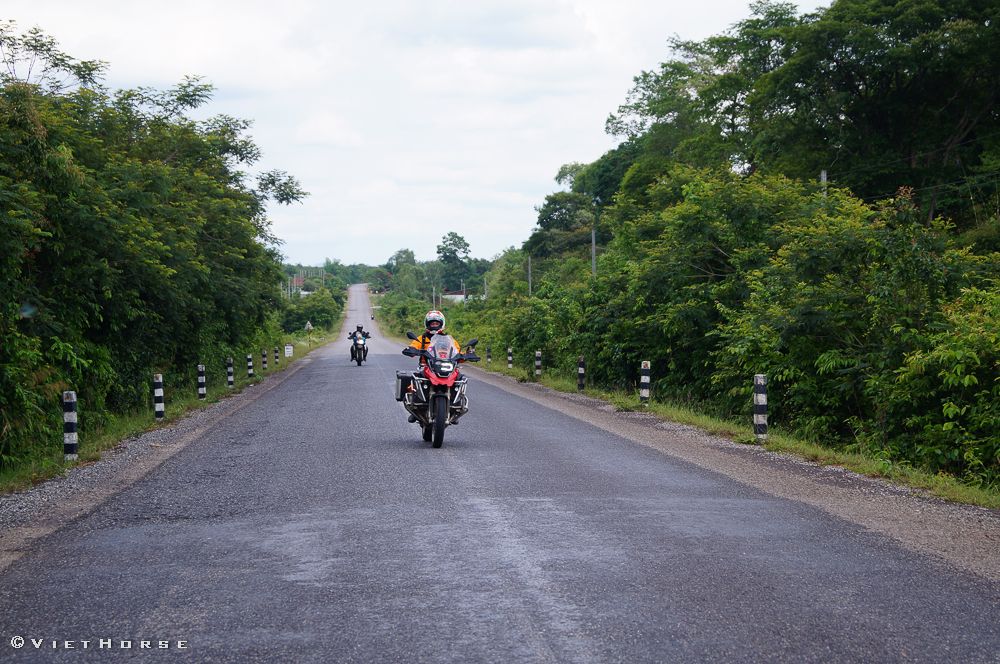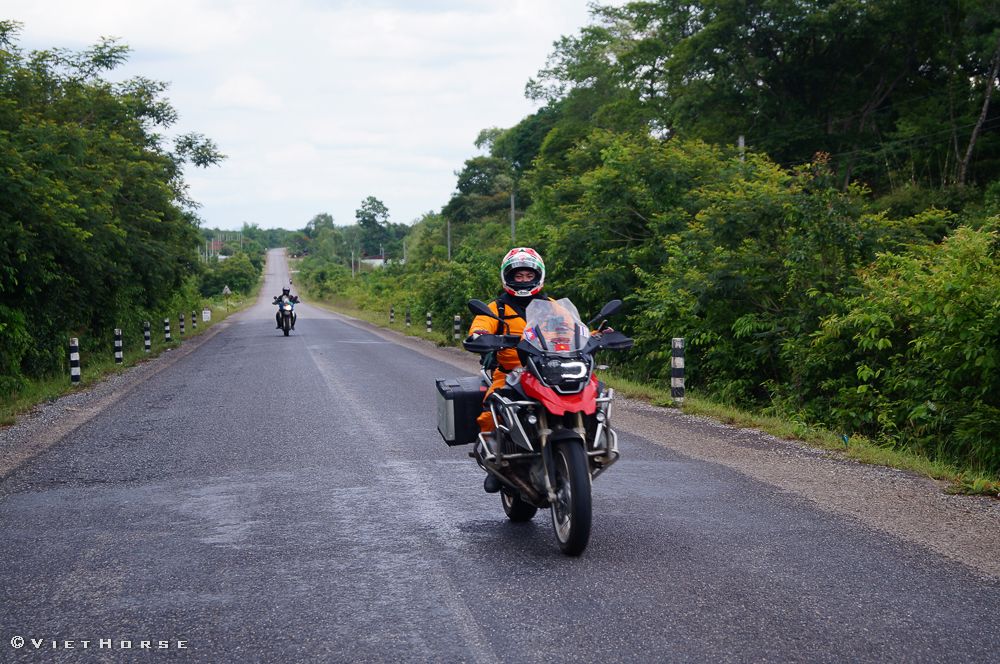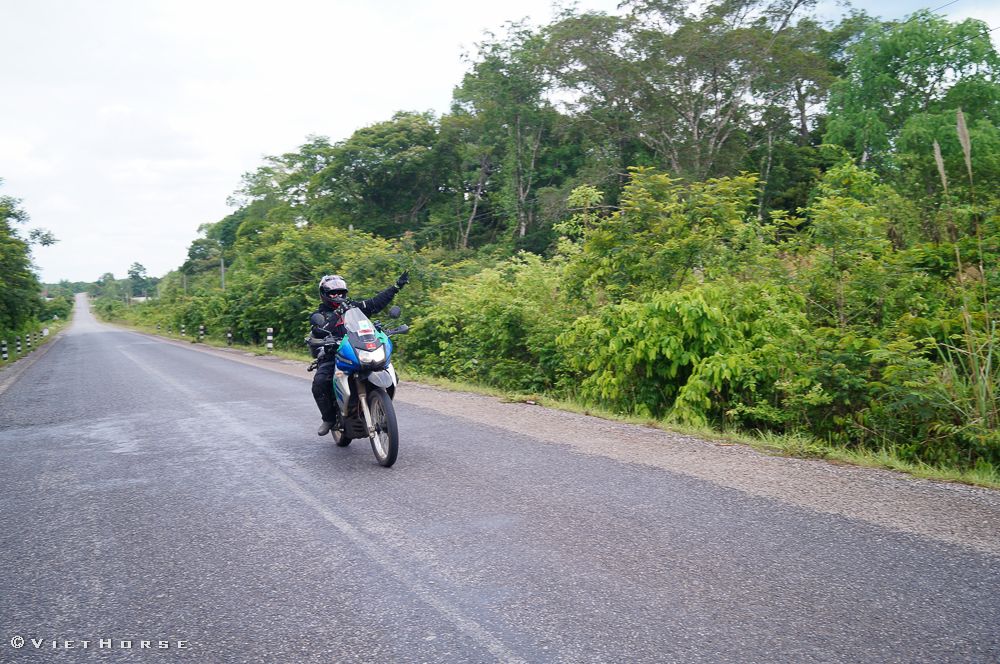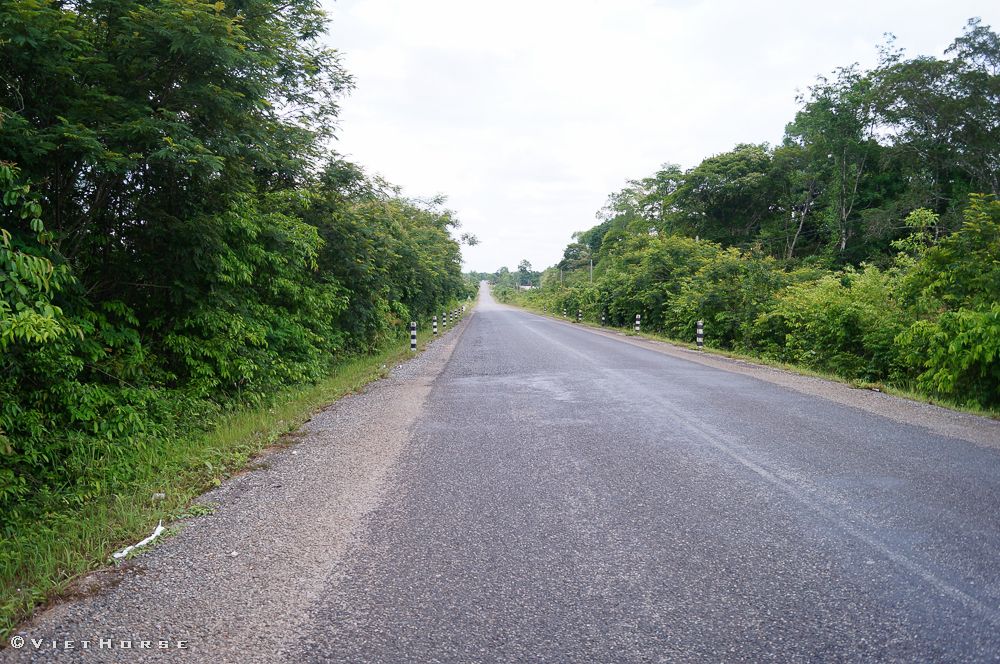 Stopped for lunch quite late, thought it was around 3pm: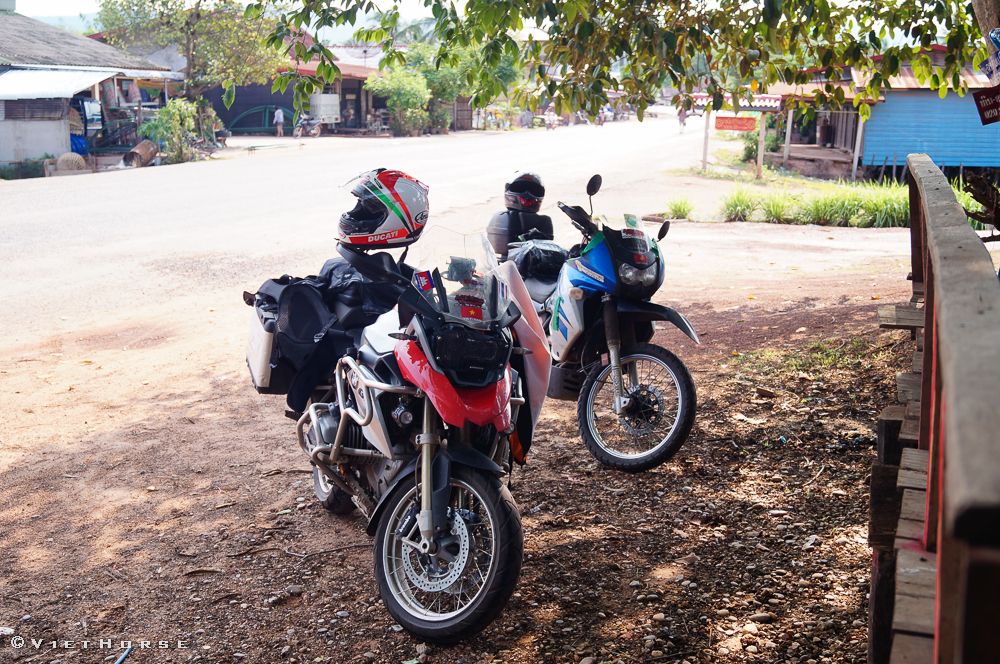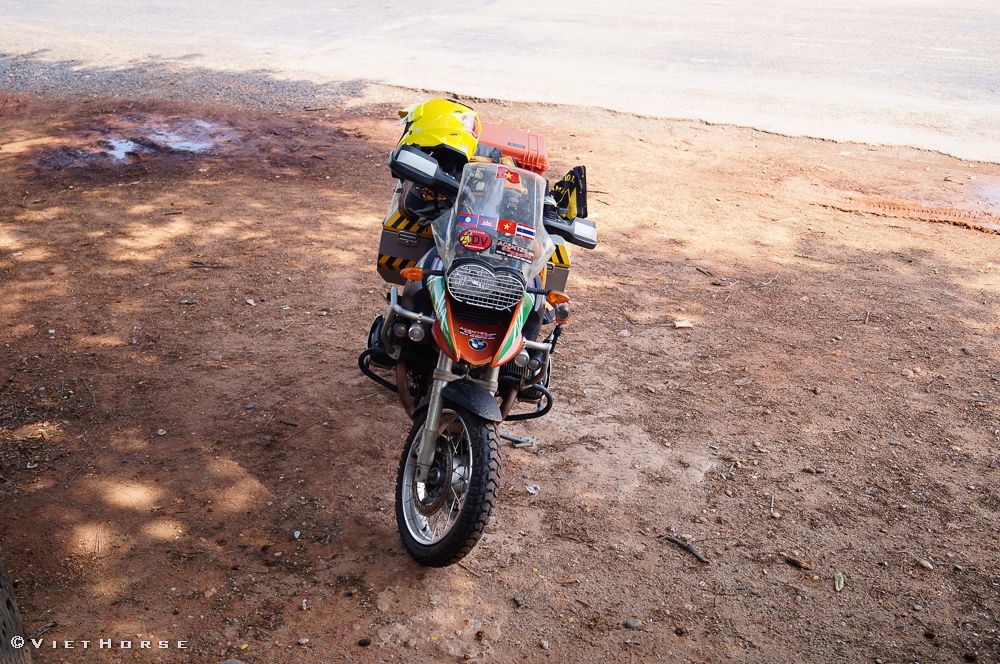 Funny thing is food in Laos seemed more expensive than in Vietnam.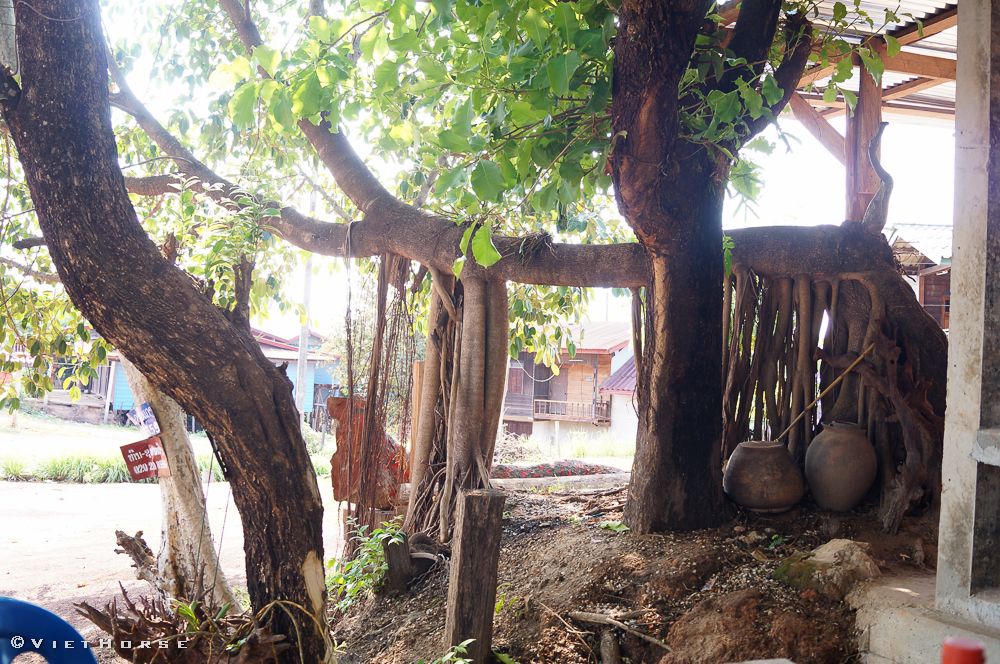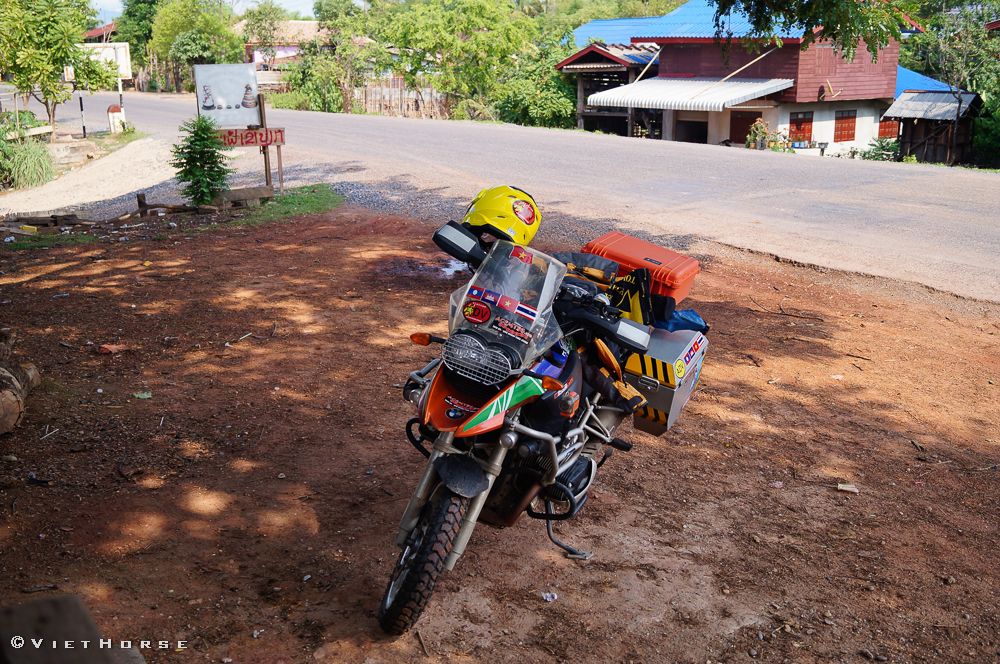 So we assumed we could check in hotel very early on that day.
How high you can go on this road.
I did 18x kph.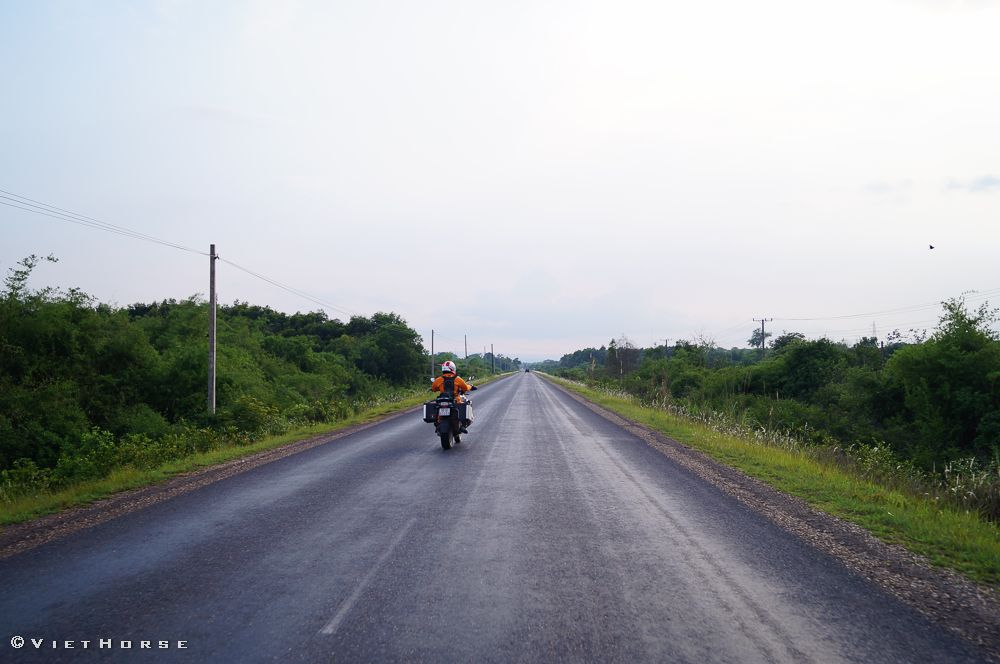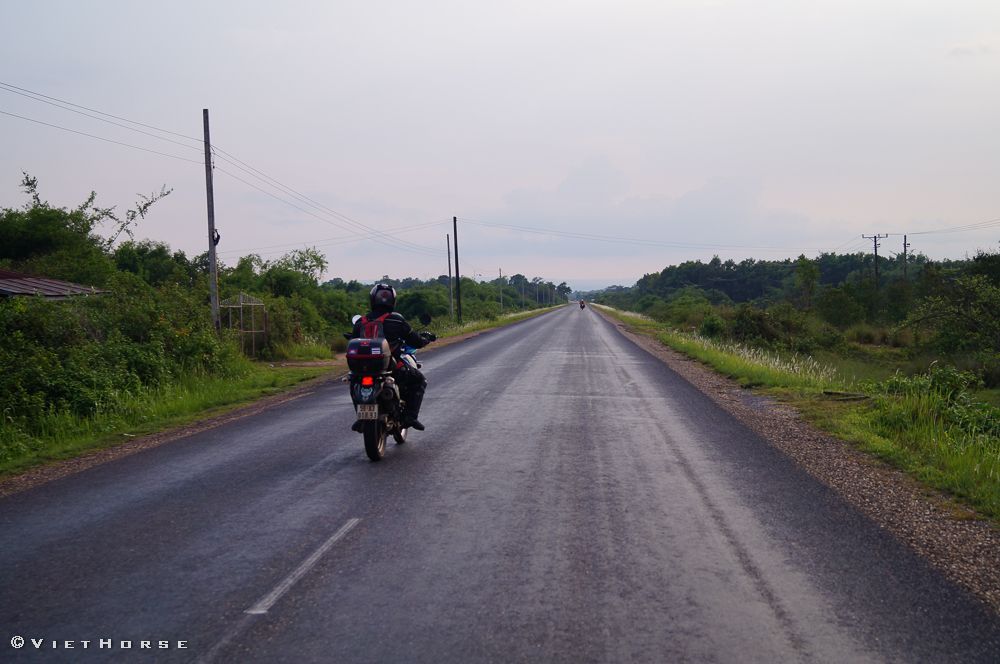 Sign of the City: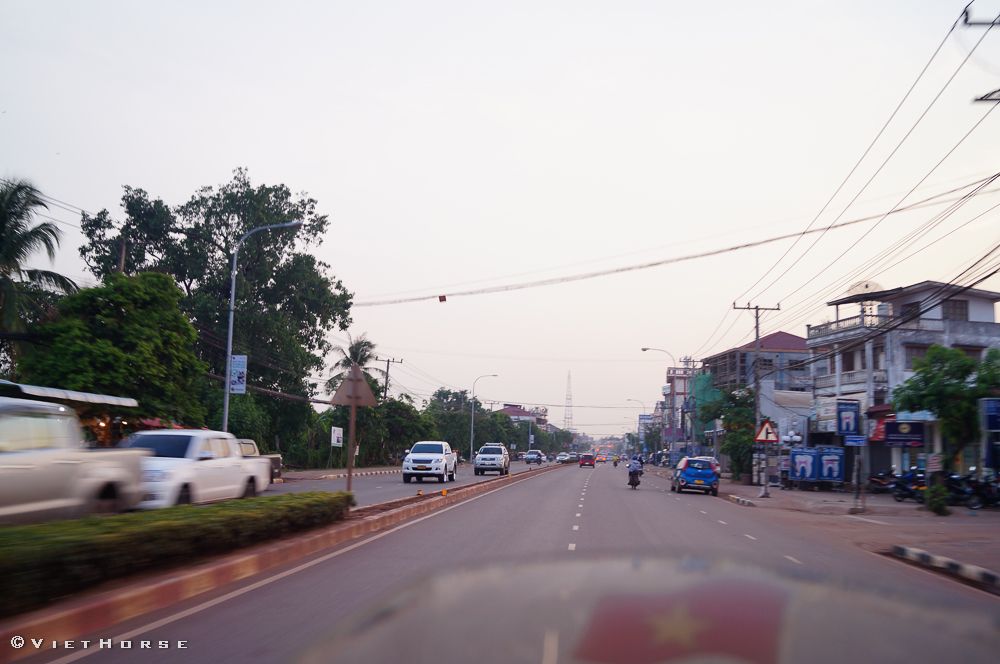 It was Monday rush hour in Vientiane: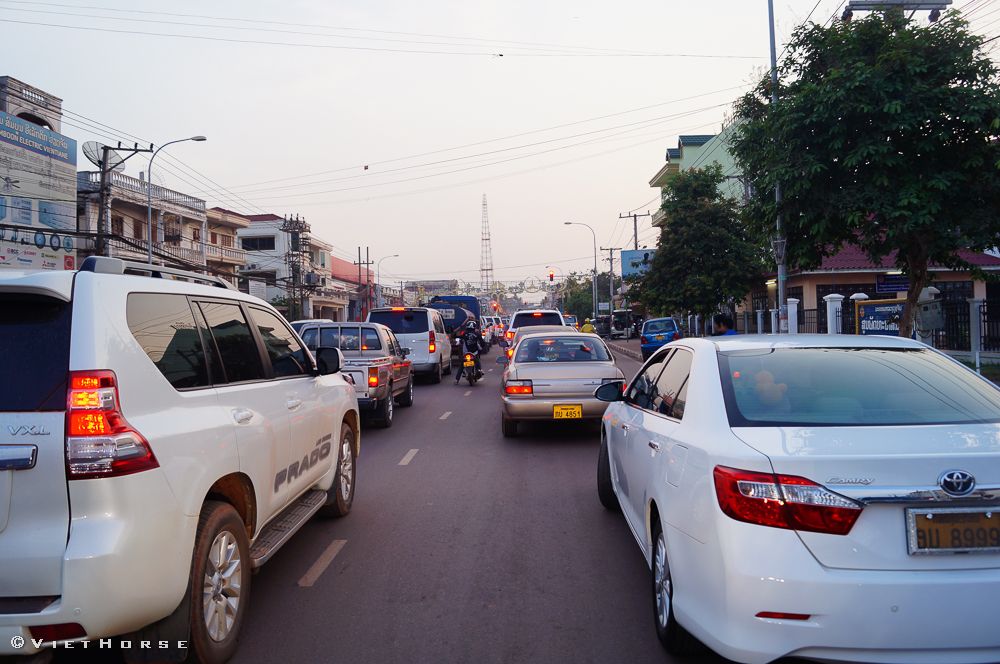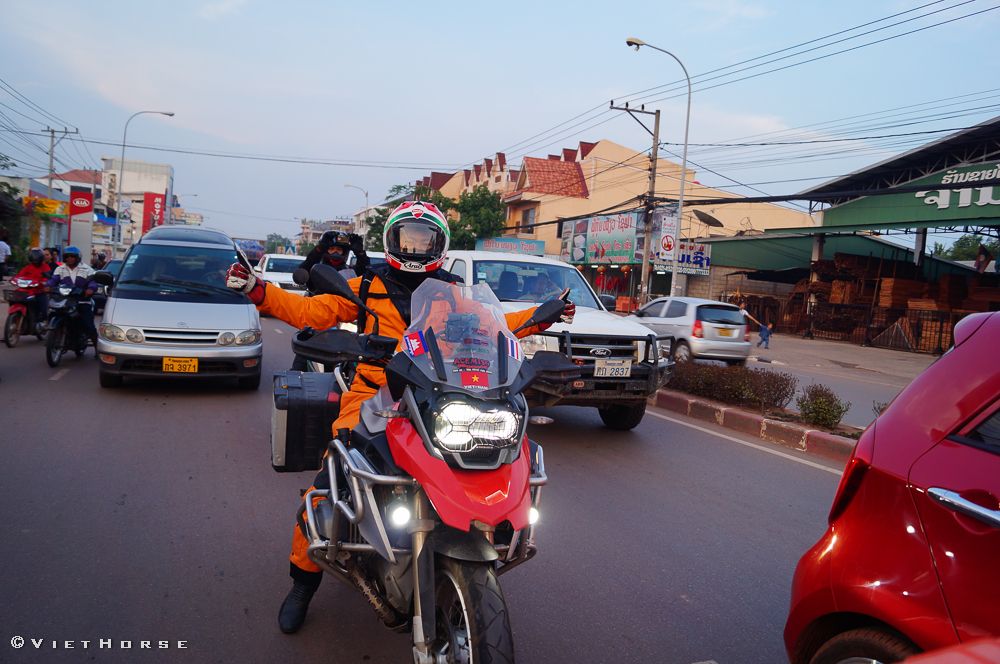 6:15 PM, we reached Patuxay Park, the central park of Vientiane – Laos: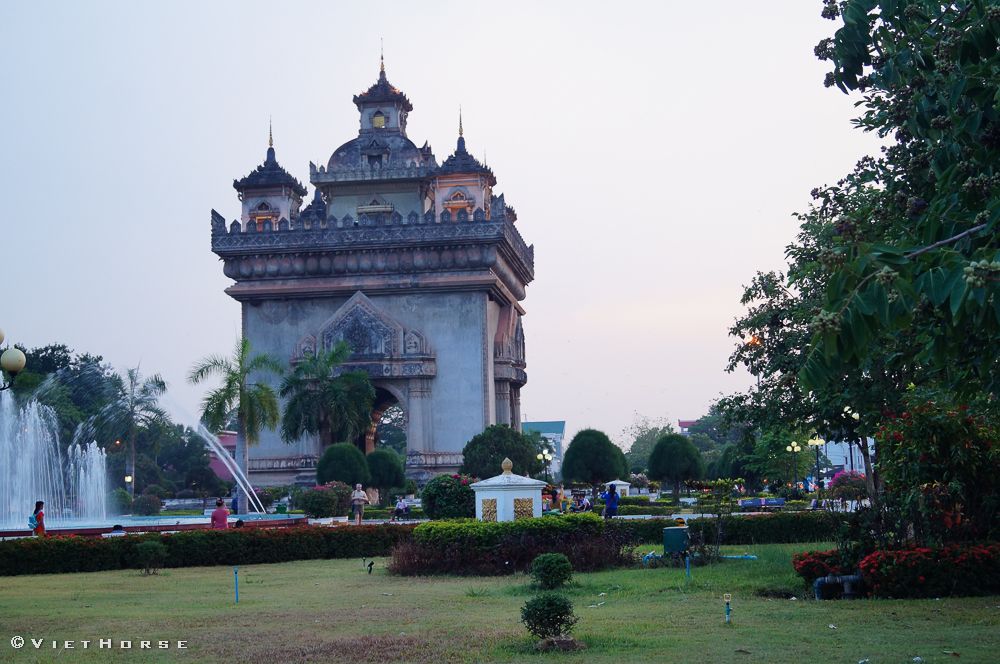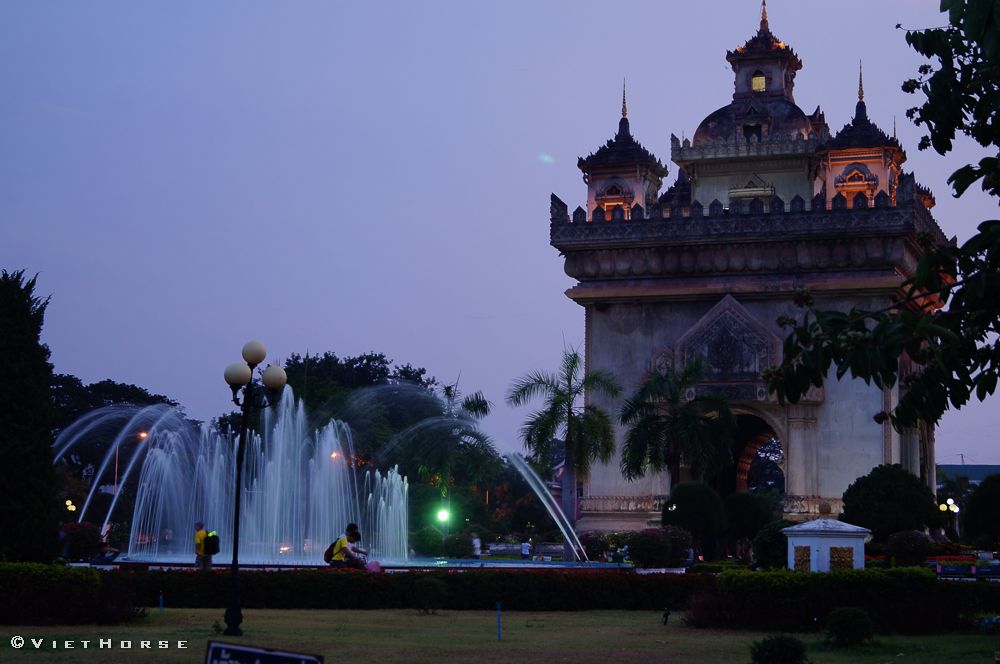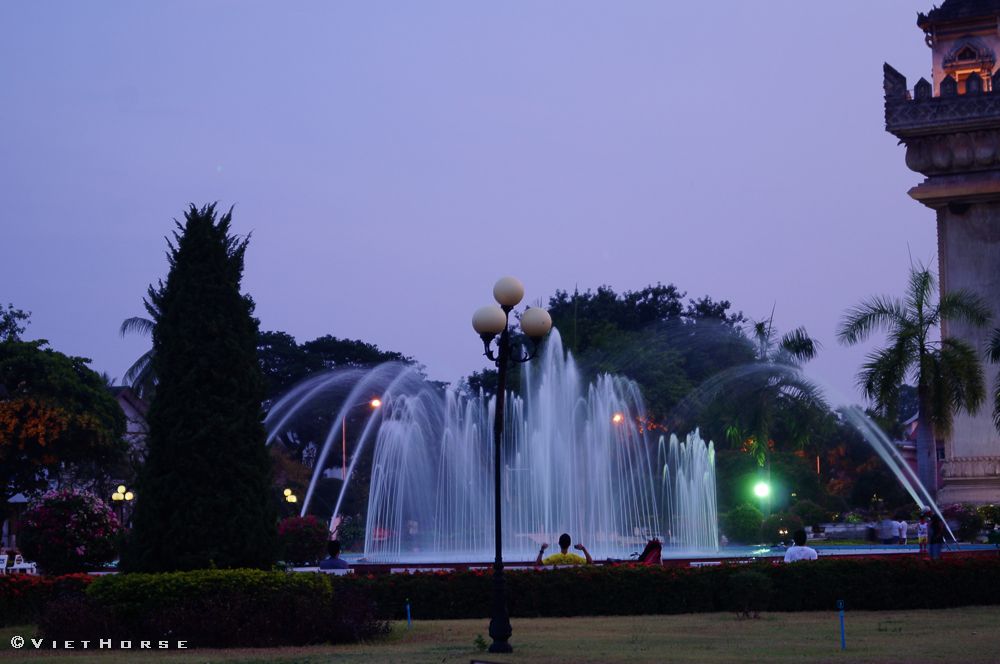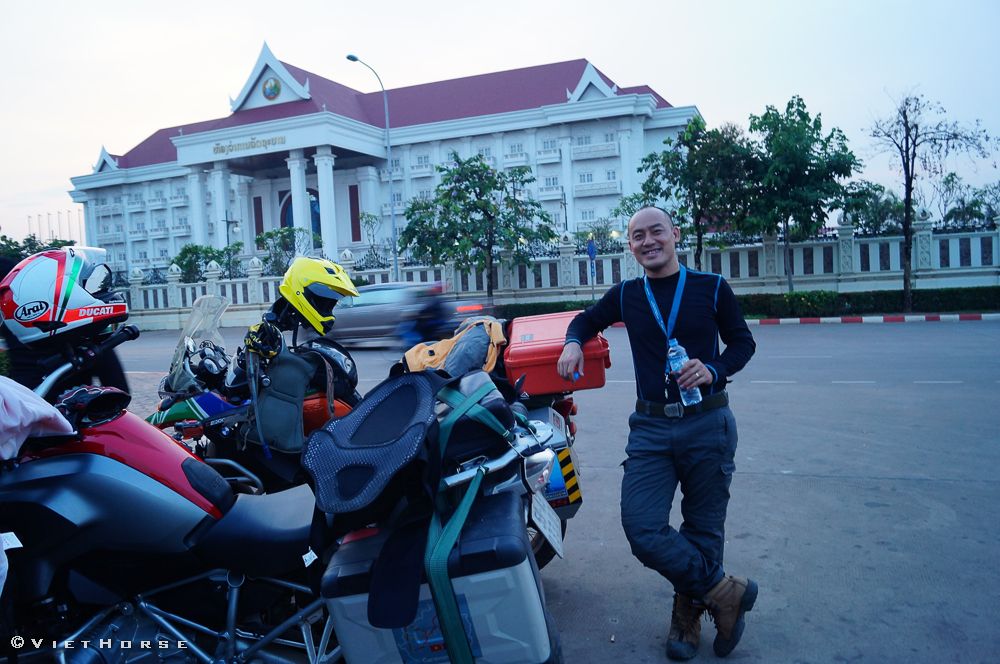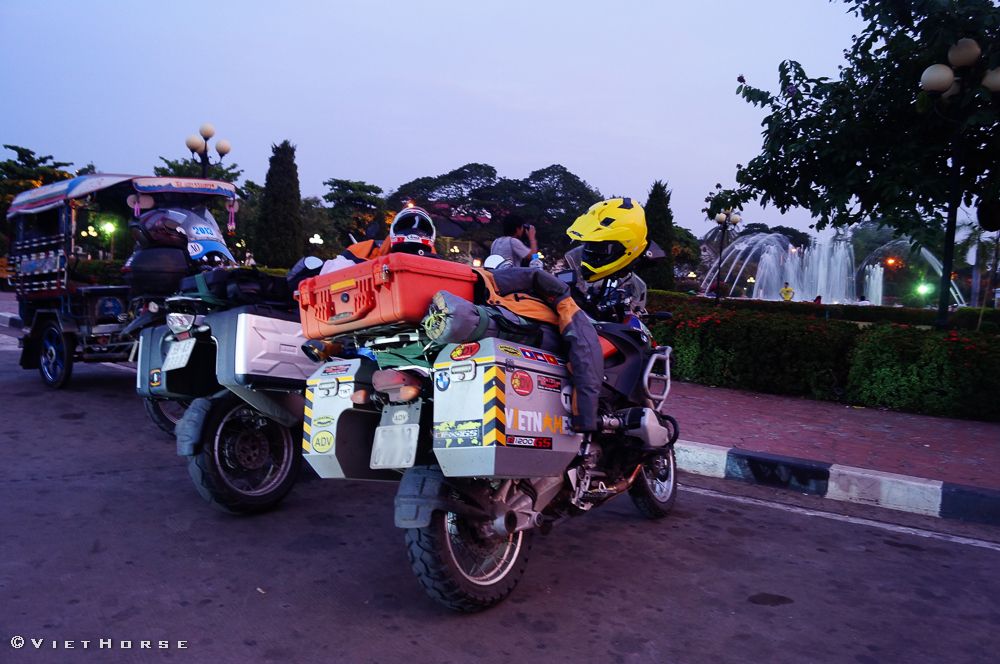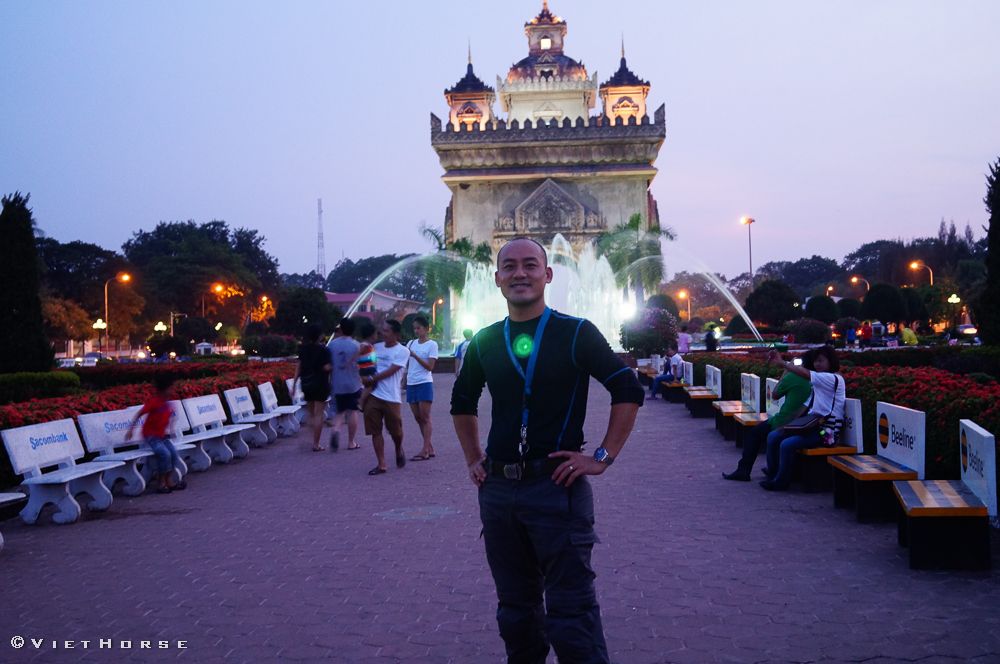 Took sometimes at Patuxay park for photos, and waiting for a friend of friend to come.
He guided us to a hotel nearby his workplace.
Checked in Lao Hotel, quite a good place. Quite near the night streets and plenty of street foods.
Most importantly, we had good bike parking slot, covered and guarded 24/24.
Nightwalk: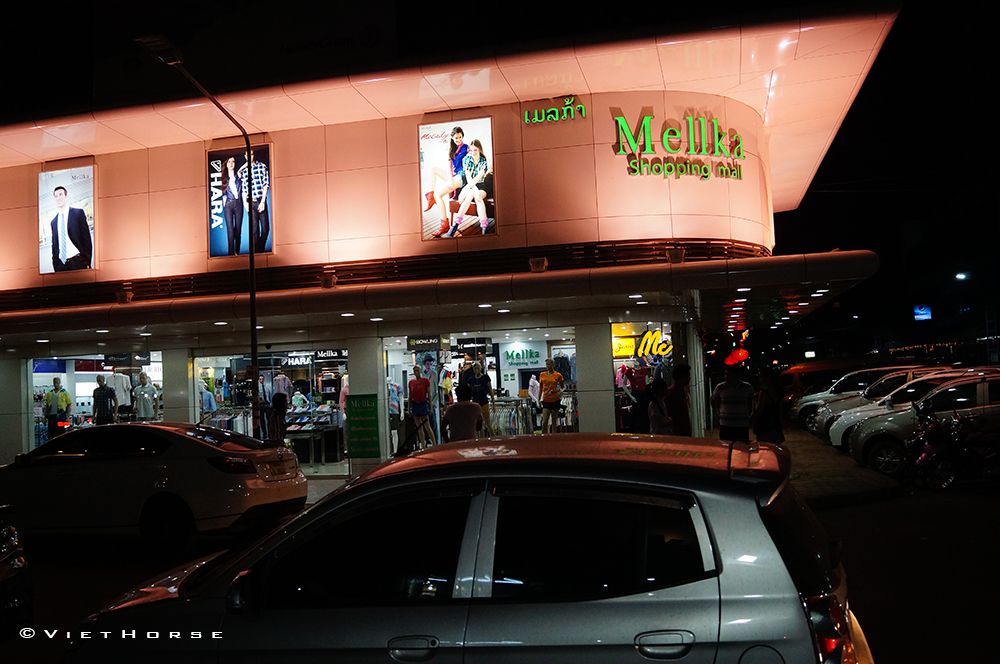 Street food:
We had dinner there: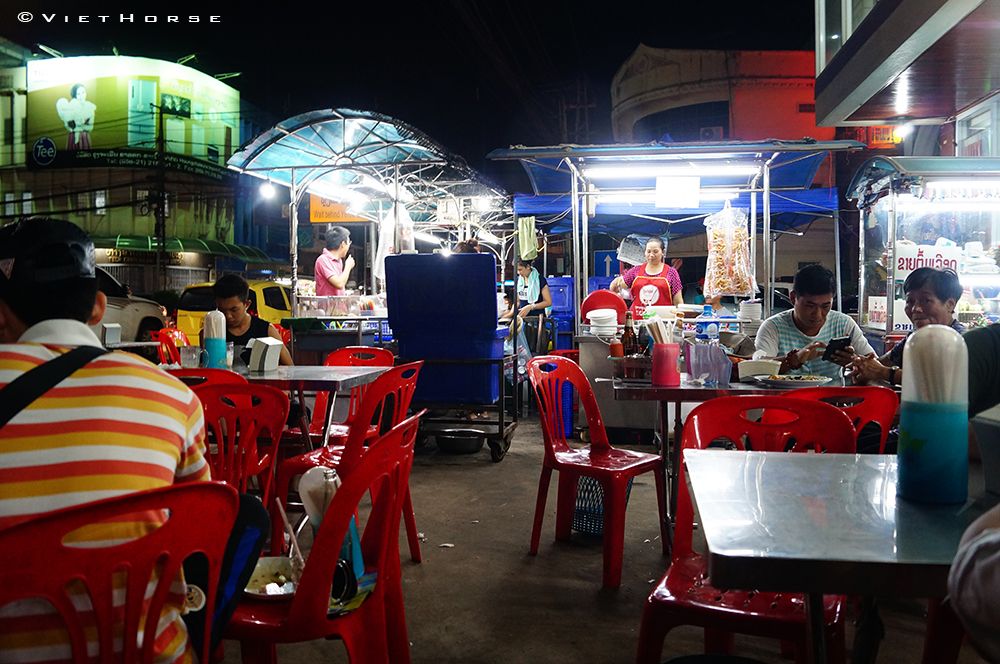 We could not resist this one: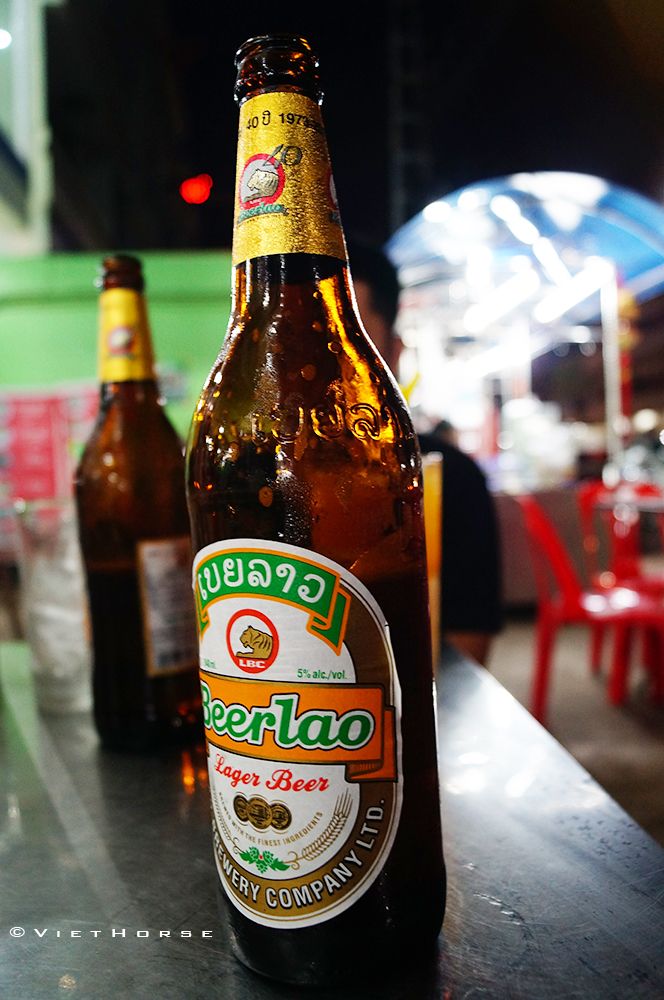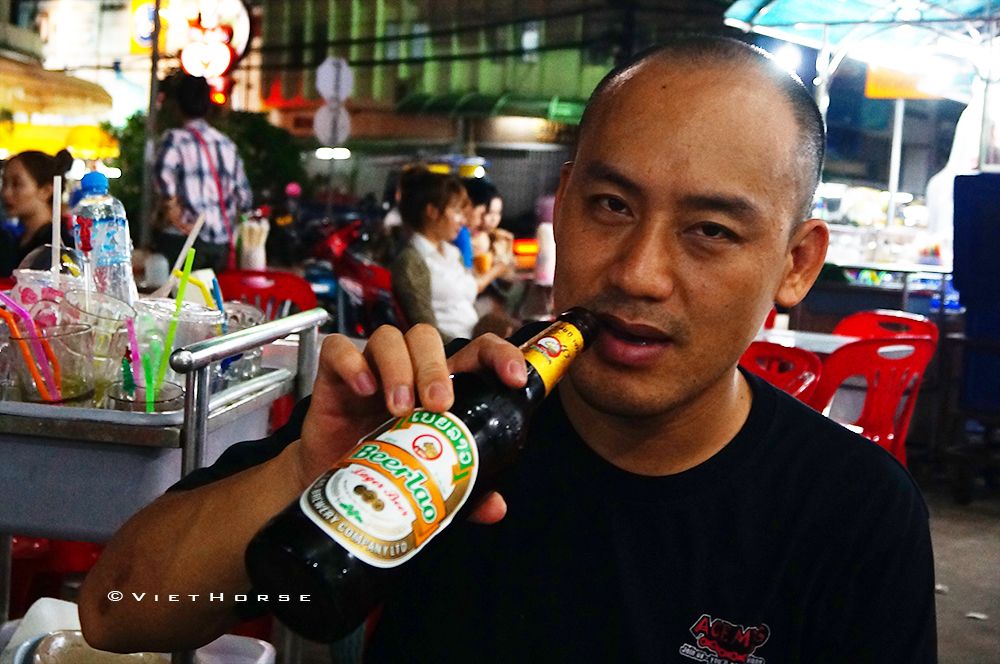 My dinner: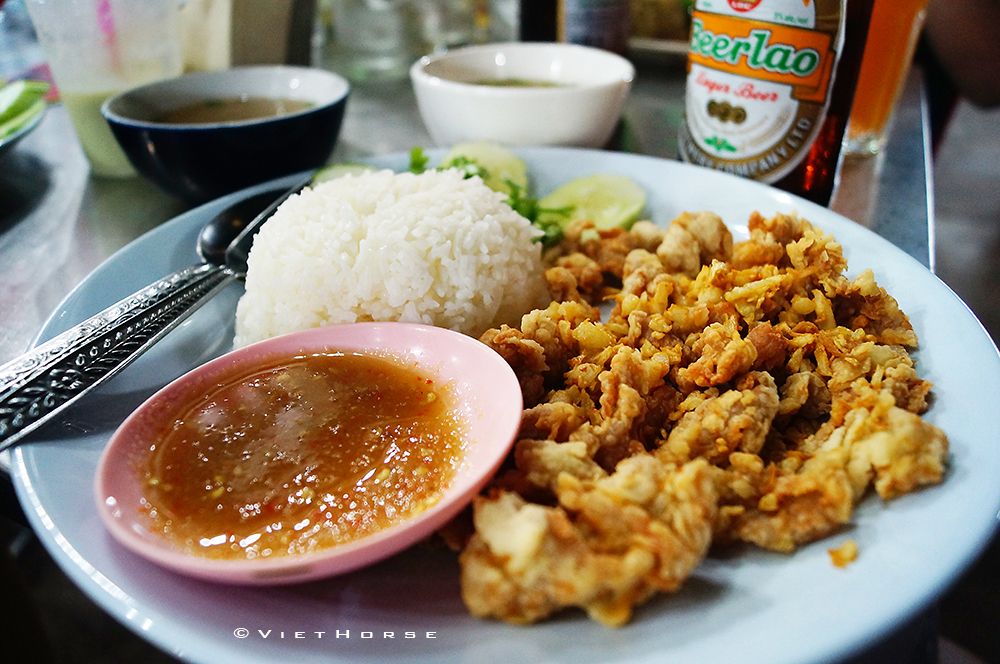 Quick snapshot of the night market:

See what I got from home to Vientiane: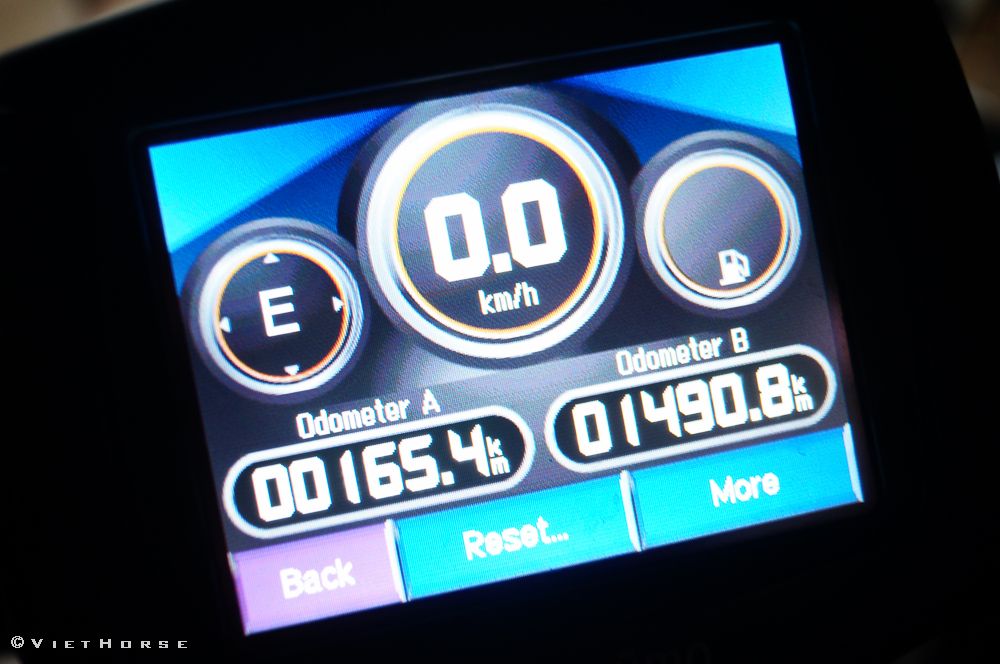 It was raining that night.