Day 4: Vientiane (Laos) to Ha Tinh (Vietnam)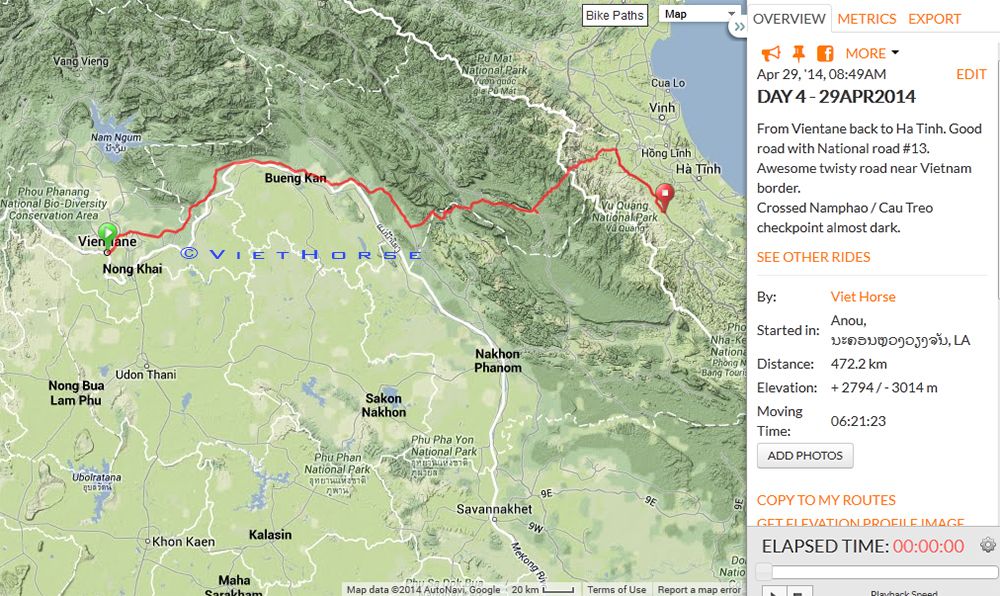 Good day number 4:
Left the hotel, it was raining continuously for hundreds kilometers. What a wet morning.
A quick rest after two hours riding in the rain from Vientiane: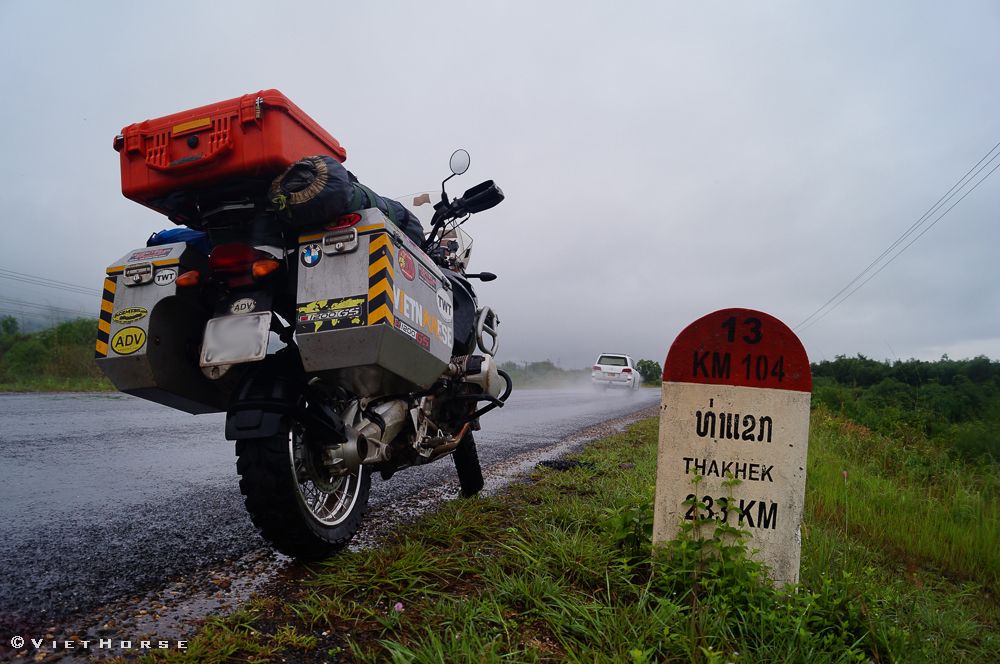 Lonely road: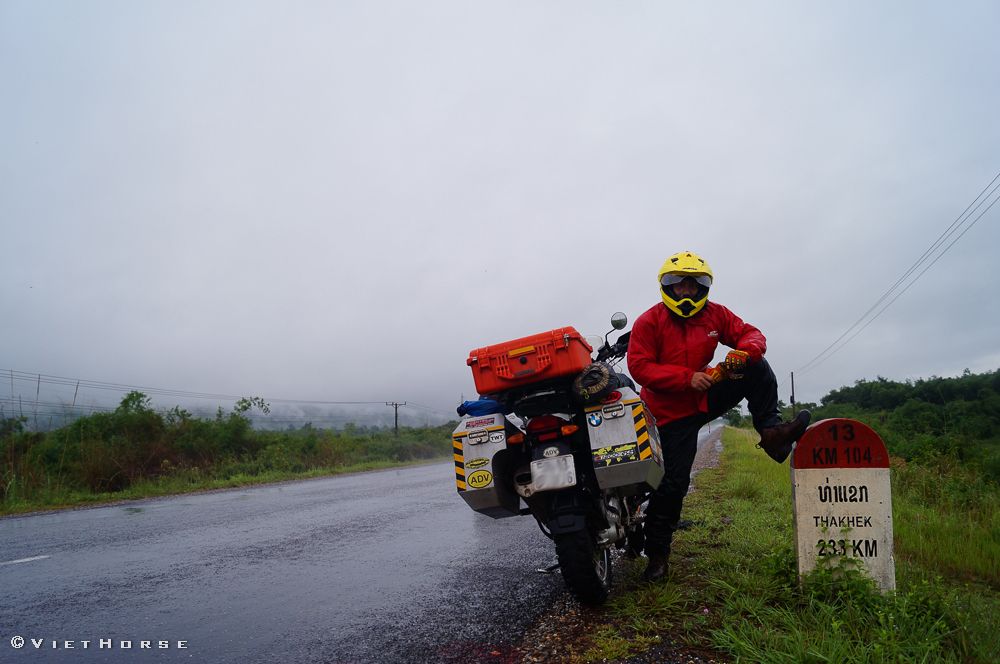 I tried to ride and minimize stopping to get away from rain as soon as possible – that led me to almost run out of fuel. Still lucky me when found this station. I might have just some kms left with the remain fuel tank: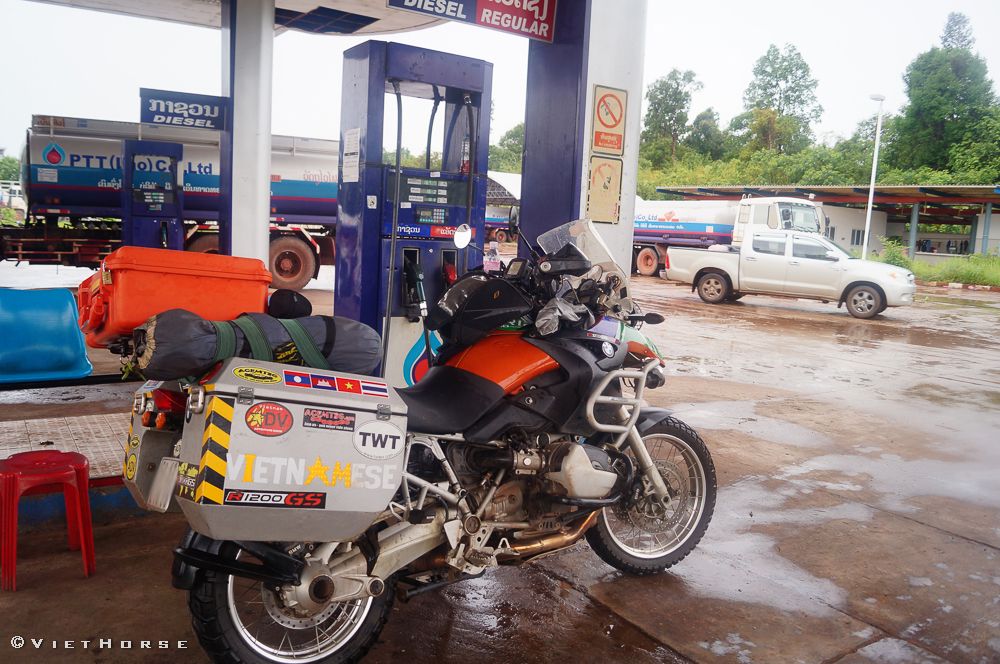 Almost noon time, rain was out. However I did not dare to take off rain suit.
Stopped on the road side for some hot corn. It is also easily to find in Vietnam, especially along Hochiminh trail.
All are pretty the same in Vietnam, except language and currency.
Well, it was not a fun place to stop anyway. Imagine you are on the road shoulder while all kinds of truck flying with more than 100kph.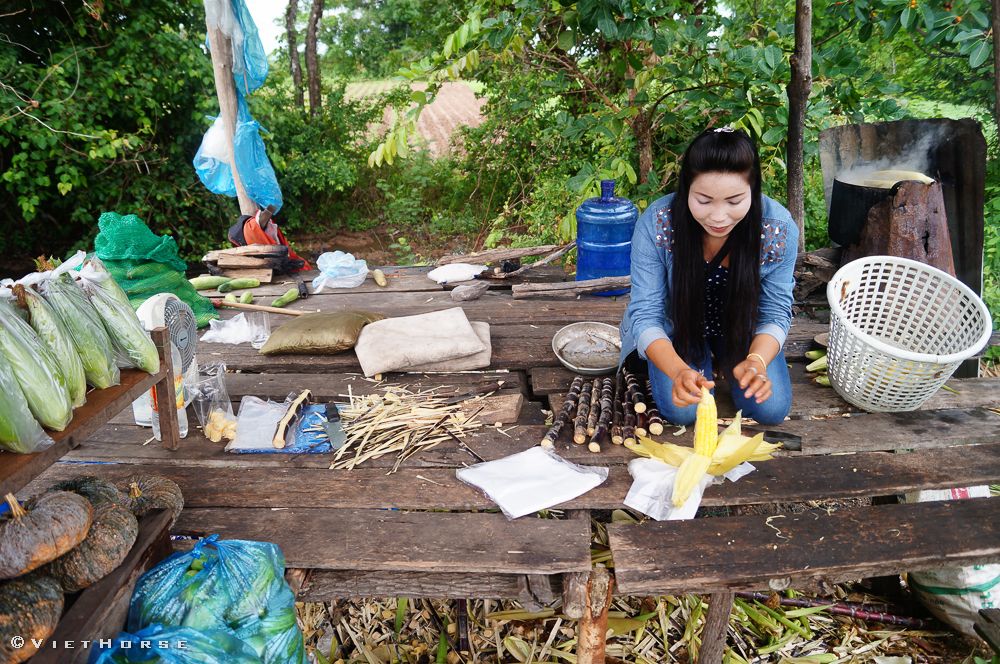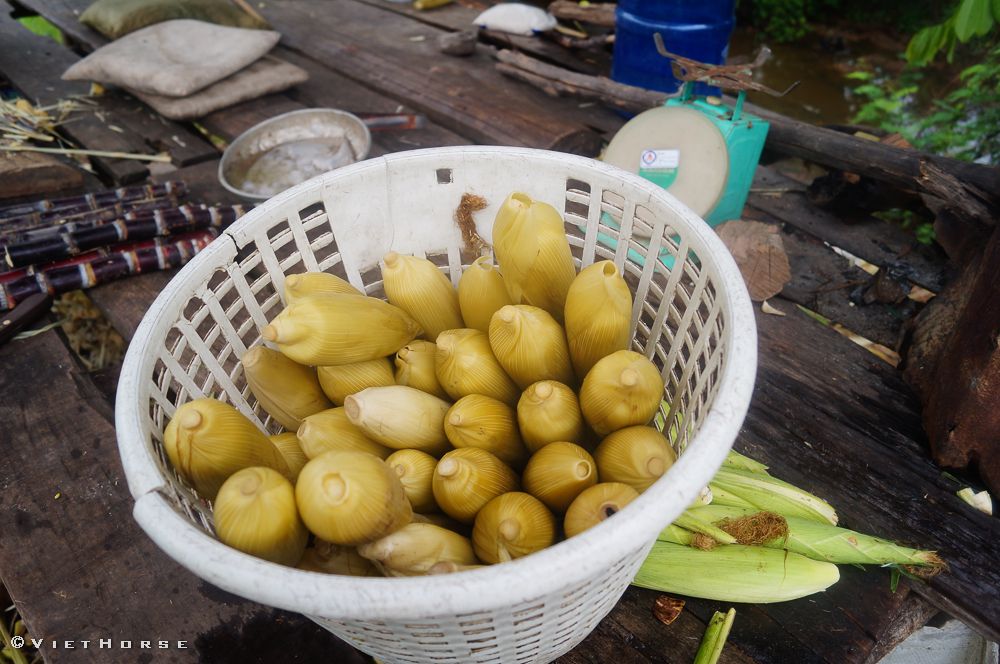 Hungry and cold made everything sweeeeet:
Before leaving the national road #13 to turn left to national road #8, I stopped for lunch.
Set up of any food shops here pretty the same as Vietnam, but more expensive.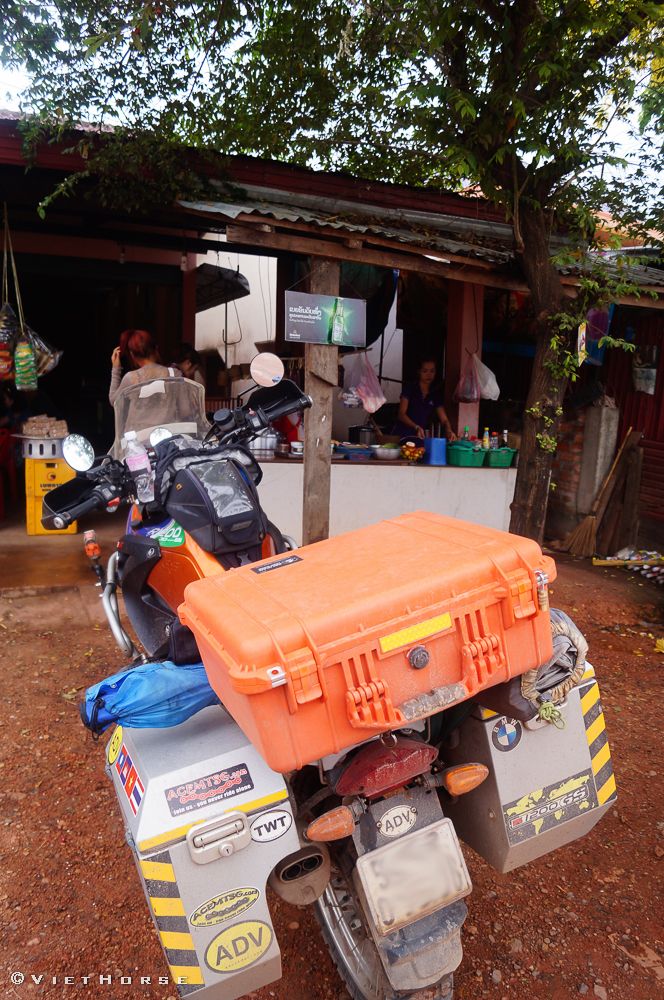 Some dry cow meat – I tried one: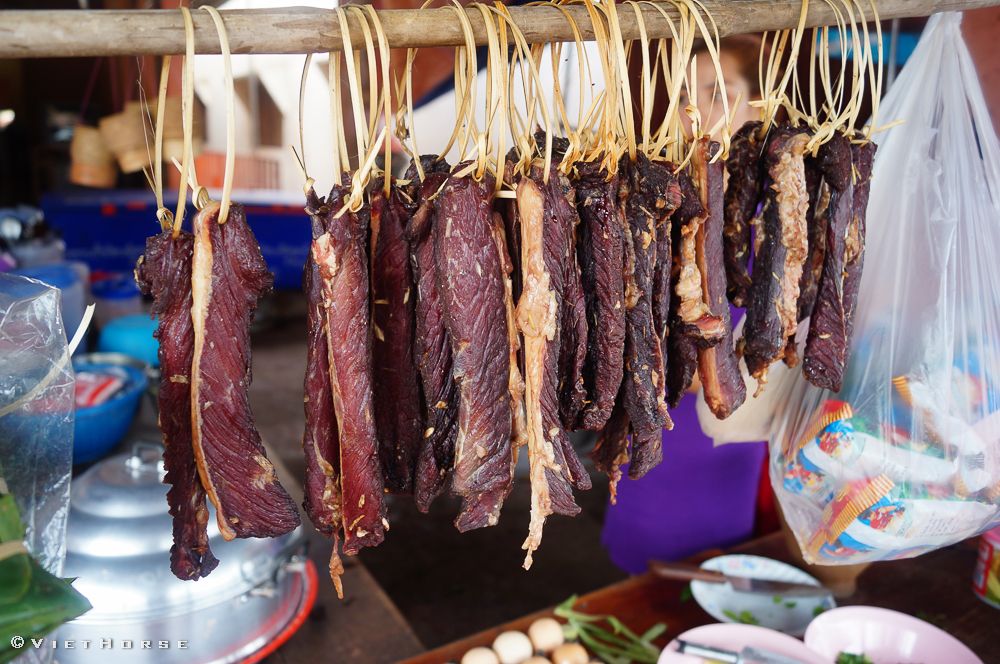 Back on road, it was starting with curves right then.
Rode for around 100km on the road #8 then I turned right to 1E to go to Chalo border gate.
But hell, I found the 1E started with very messy surface – it was under serious construction. I had tried for arund 3km and the road did not seem better.
Well, I headed back and continue with the road #8, toward another border gate. It's Cau Treo border gate on Vietnam side.
Stopped at a viewpoint on the road #8:
Too bad that the camera could not capture all the beauty of this area: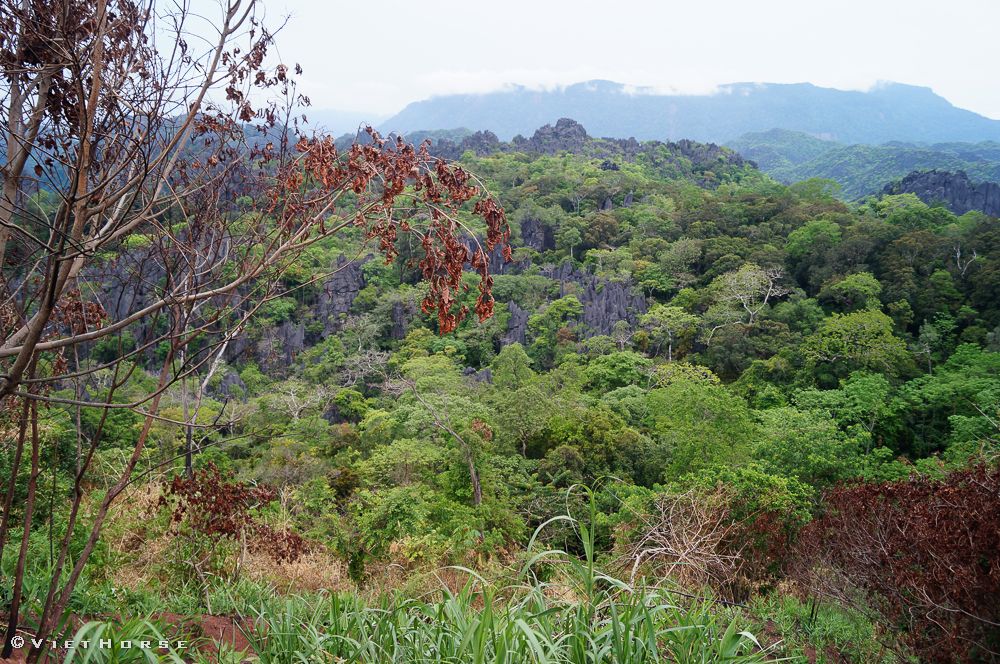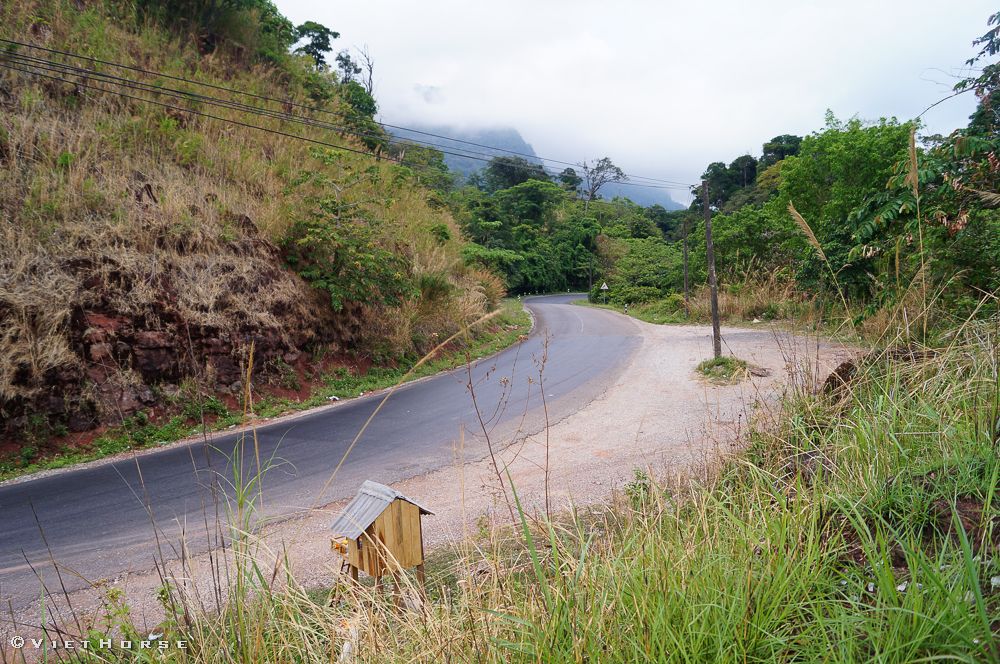 Too bad that the camera could not capture all the beauty of this area: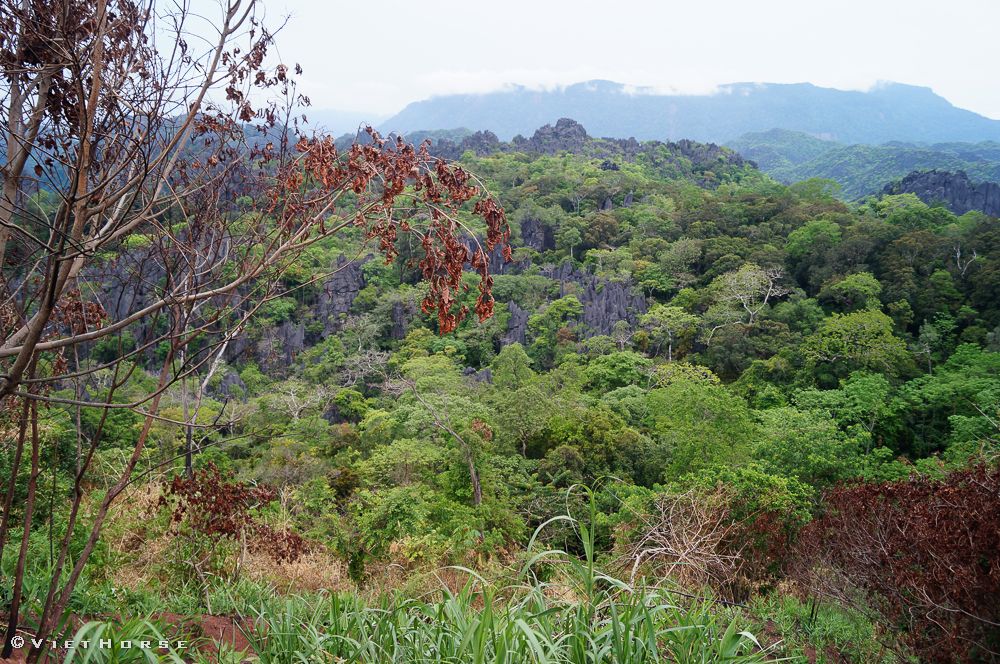 Nearer to Viet-Laos border, the road more twisty, narrower, and the elevation changed very rapidly.
The thing I scared about this area that they don't have any stopper on the road side. If anything happened, bike and rider will be free falling from the height. 

Now it's near to the border: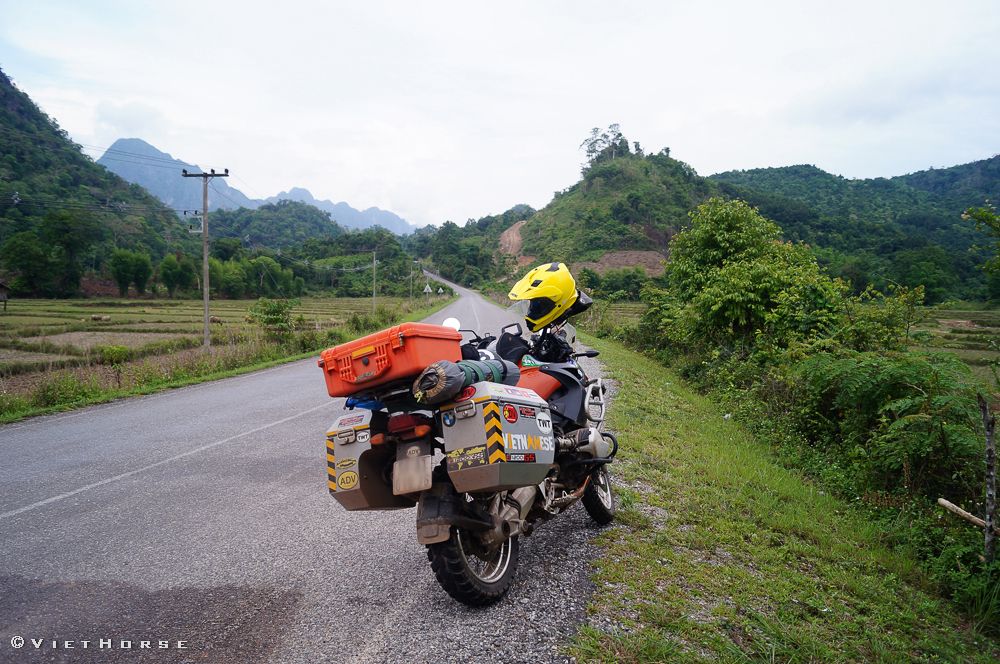 Check points was some kms behind the mounts: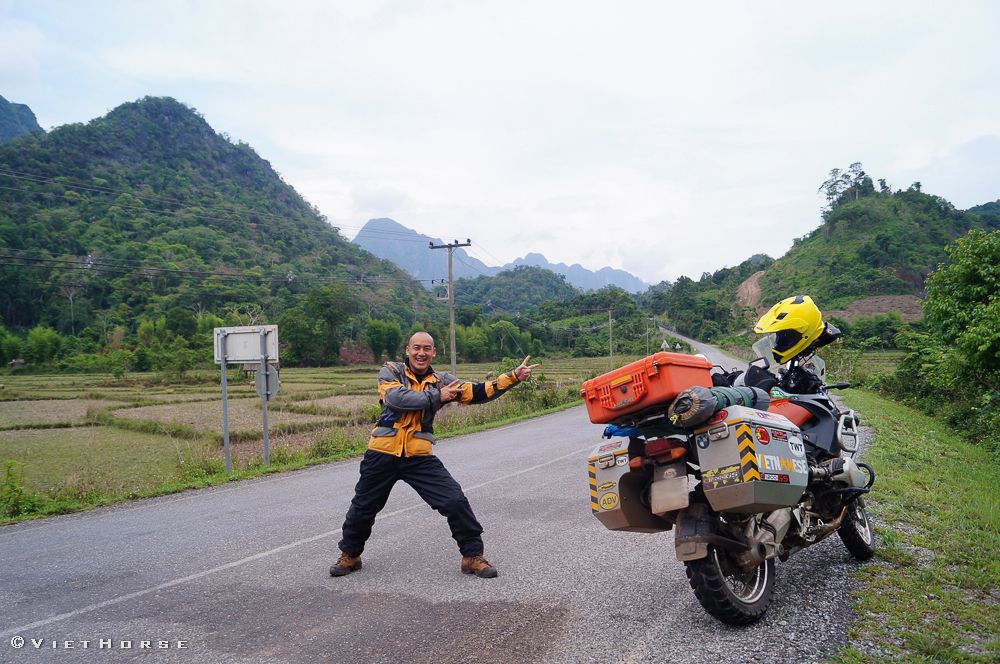 Excited to come back home Country: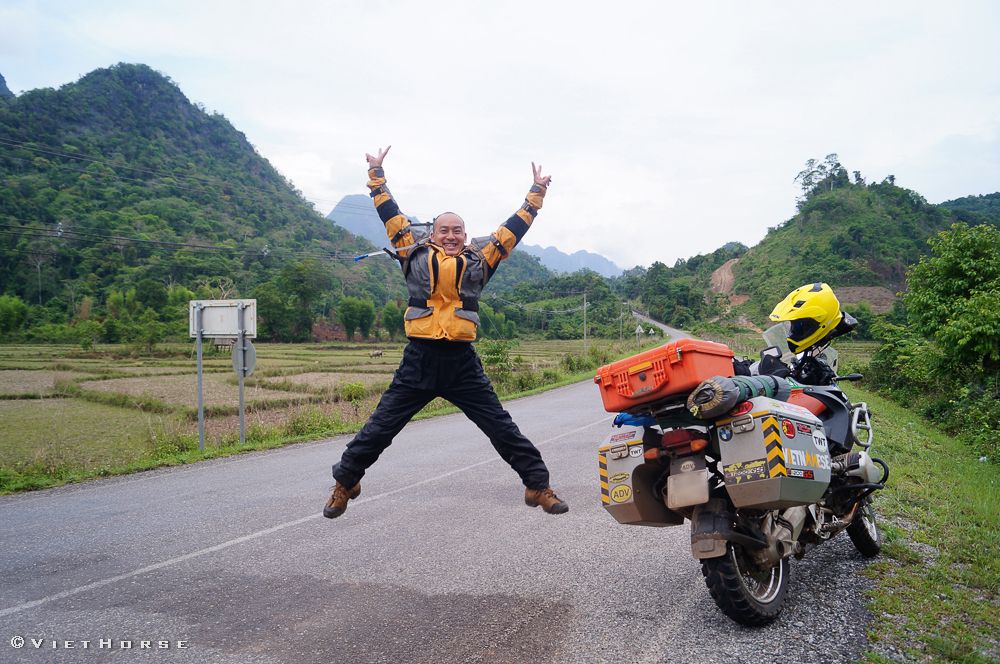 Check points was at the cloud level :eek1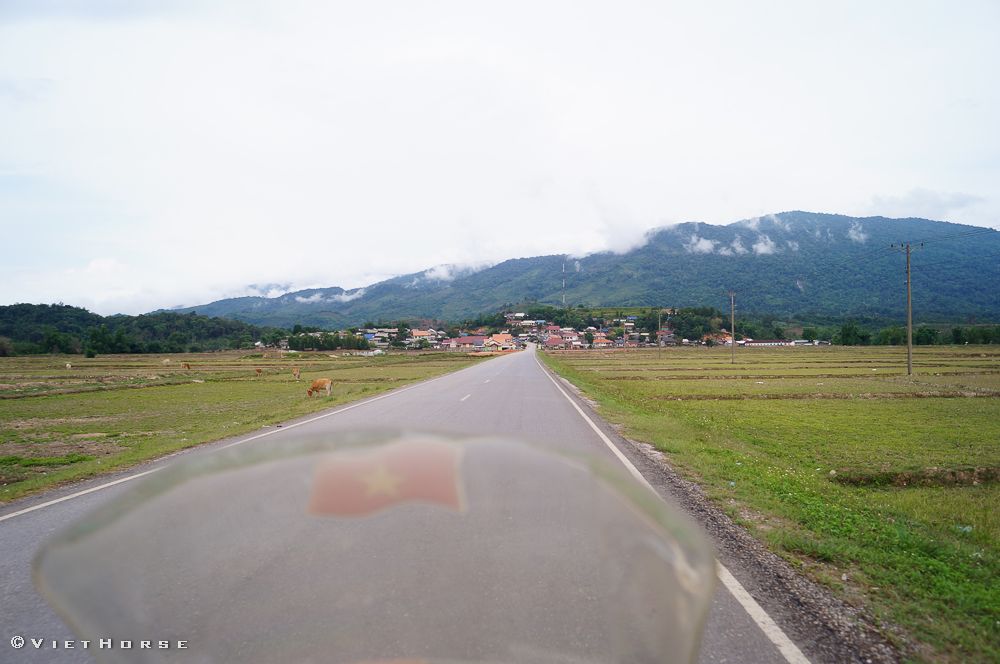 Saw the Laos checkpoint at almost 5PM. Fingers crossed!!!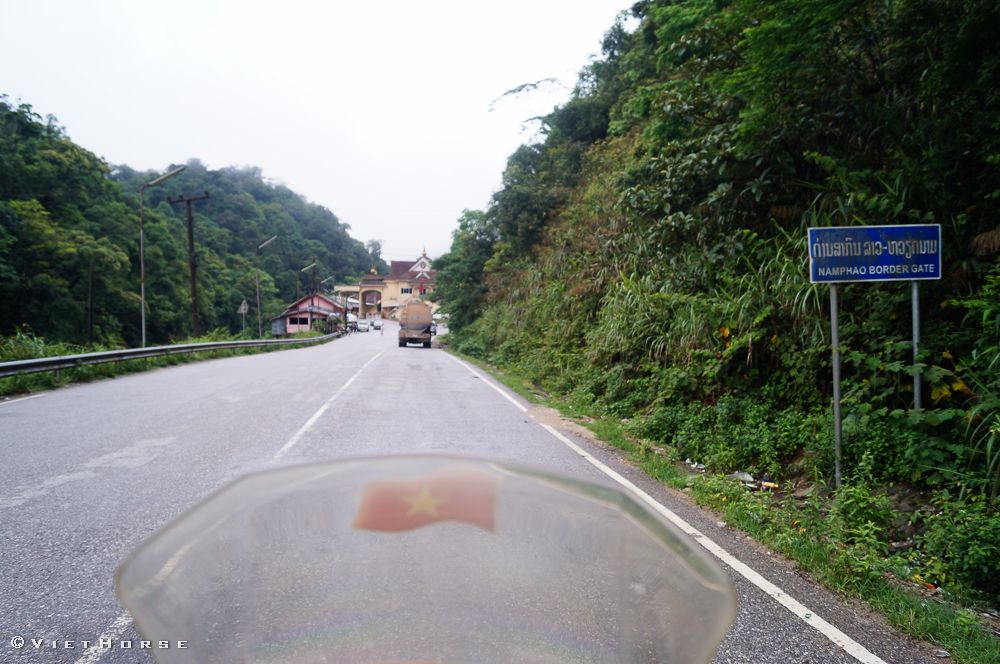 It was really high potential for me to come back or stay around this area as normally they stop working at 5PM.
Yeah, I saw all the lights in offices had been switched off. Officers almost gone.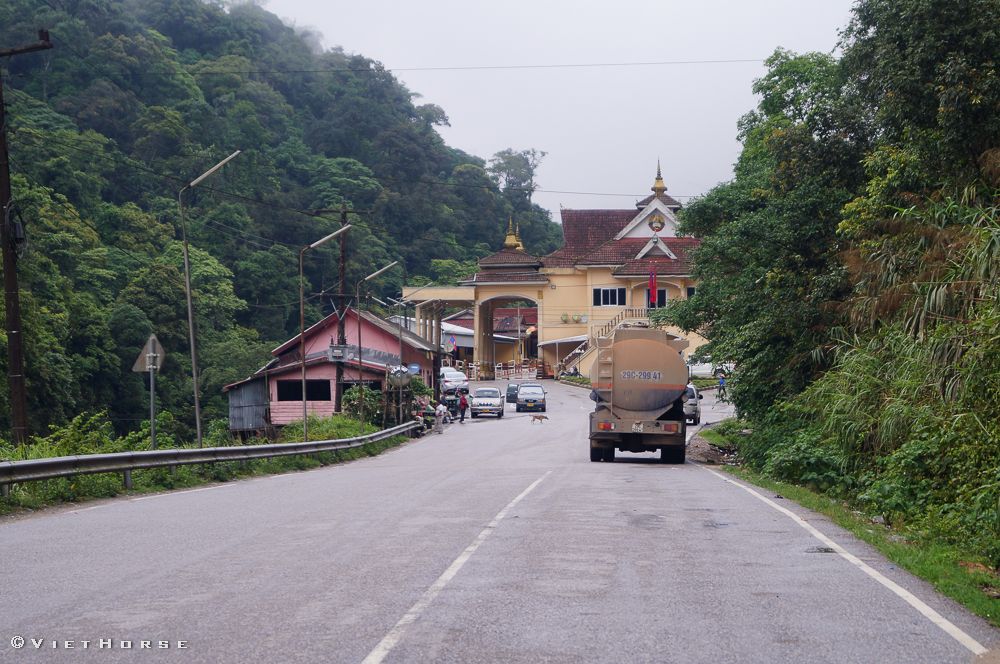 Hell, who cared! Just one more pix: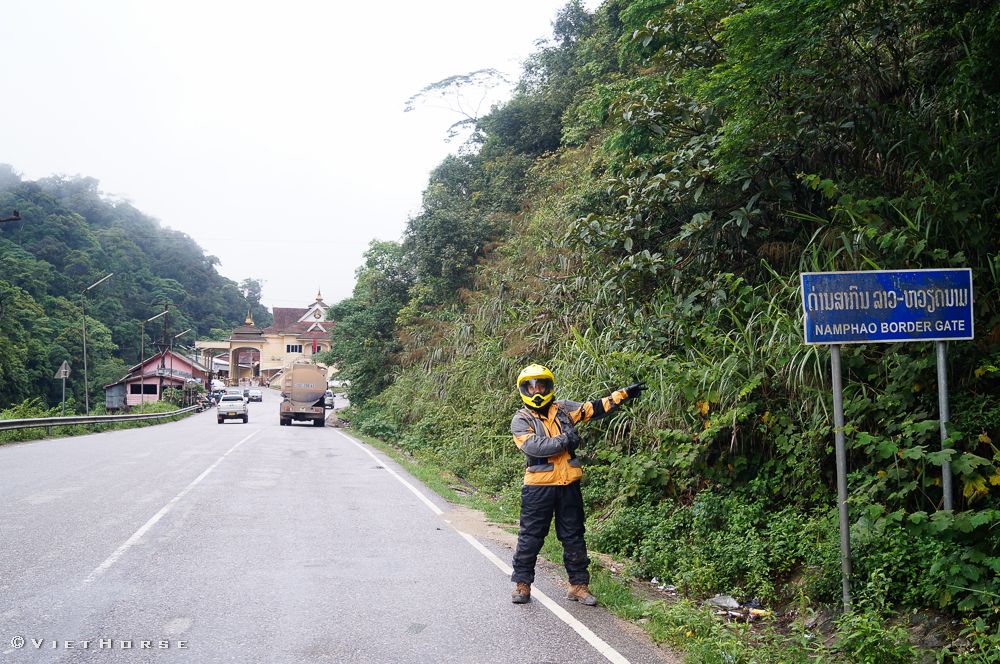 Yeah, one more, before getting my passport in: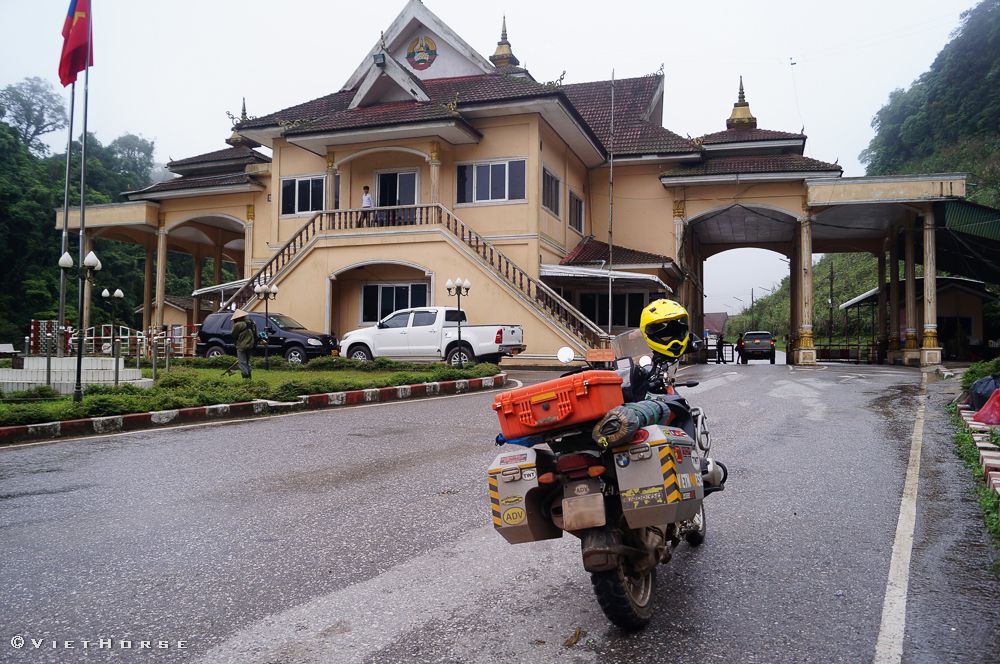 One more…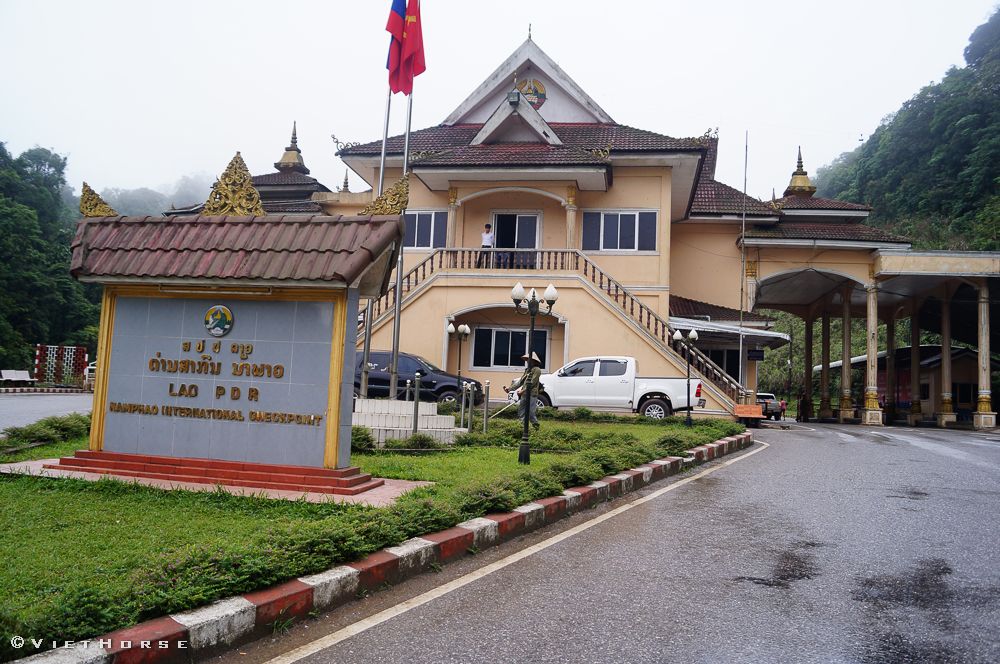 It was almost 5PM, and there sounded none cross the border.
I was so afraid that they close the gate due to end of office hour.
I found that they already turned off all the lights in the office. 

Lucky me, the officers still around, they came inside office again and do Passport control for me, and with the light still off.
Actually it was really easy crossing the Laos side.
Not too fast when crossing Vietnam side. They checked all paper for bike, check the engine and chassis number vs registration card, etc…
Lucky me again, I was officially imported back to Vietnam after around 30mins.
I had no pix of the Vietnam gate, but the constructing Border office building: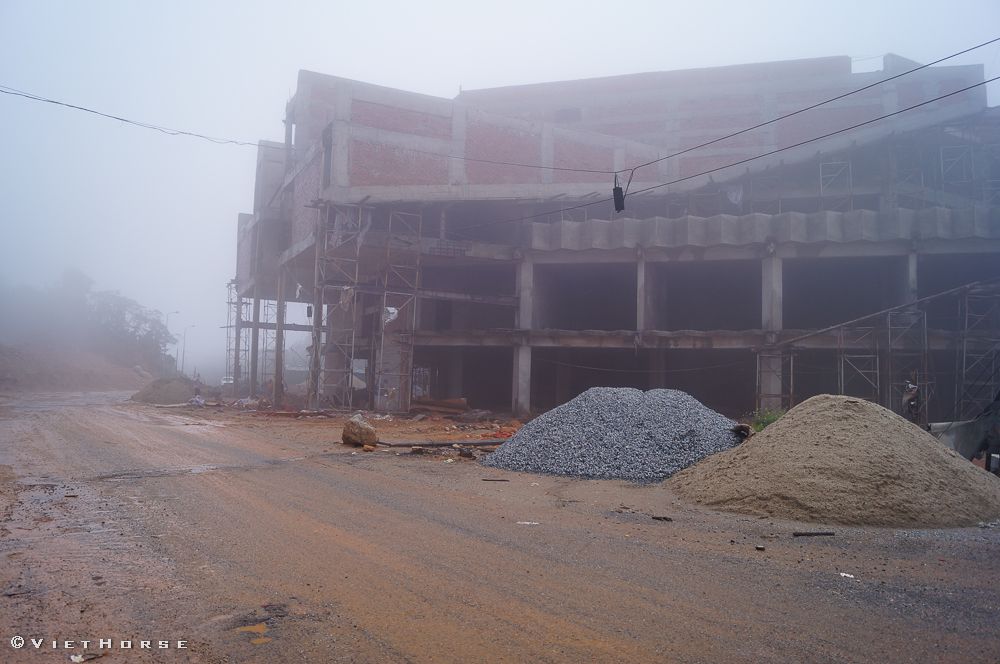 The road from the border gate was amazing. Fog was all around. There were plenty of curves. I was comparing with the Tail of the Dragon, where I rode last two years.
None on the road, except me and my bike: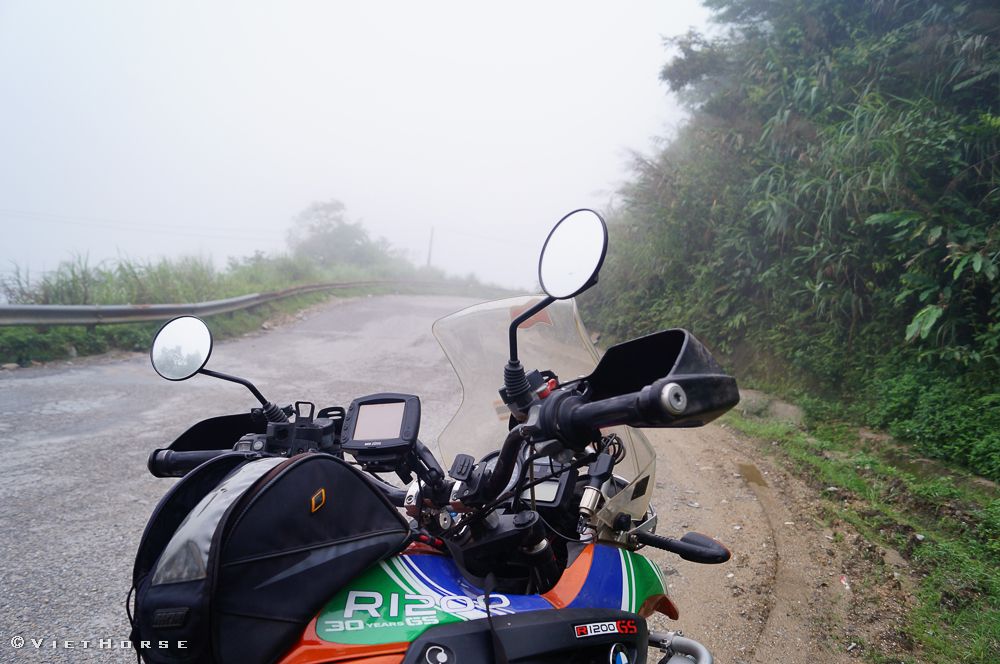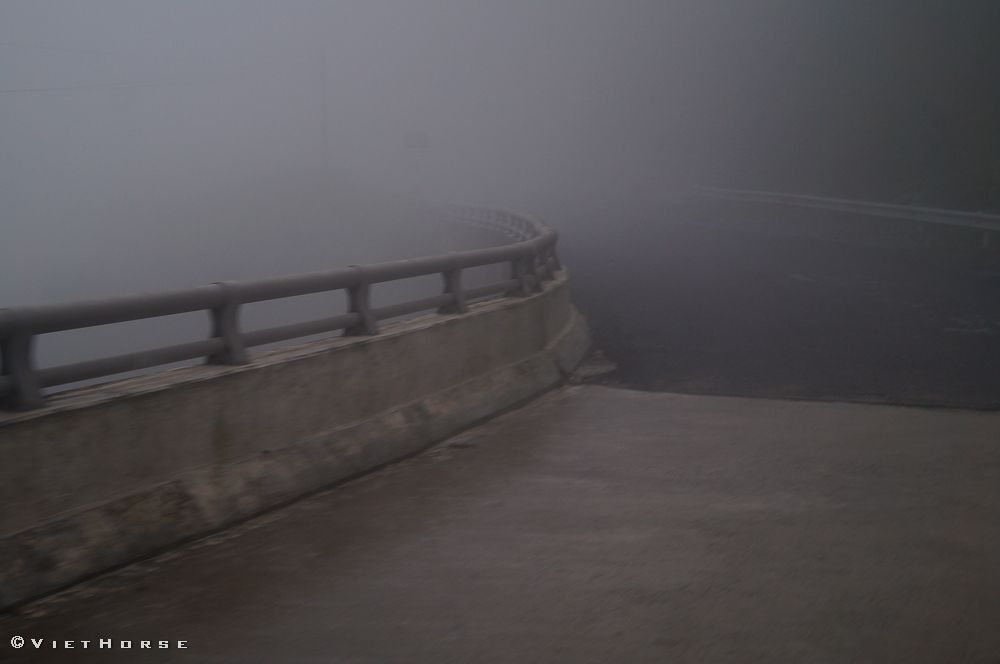 Cau Treo bridge – that may be the reason for the name of the Border gate – Cau Treo: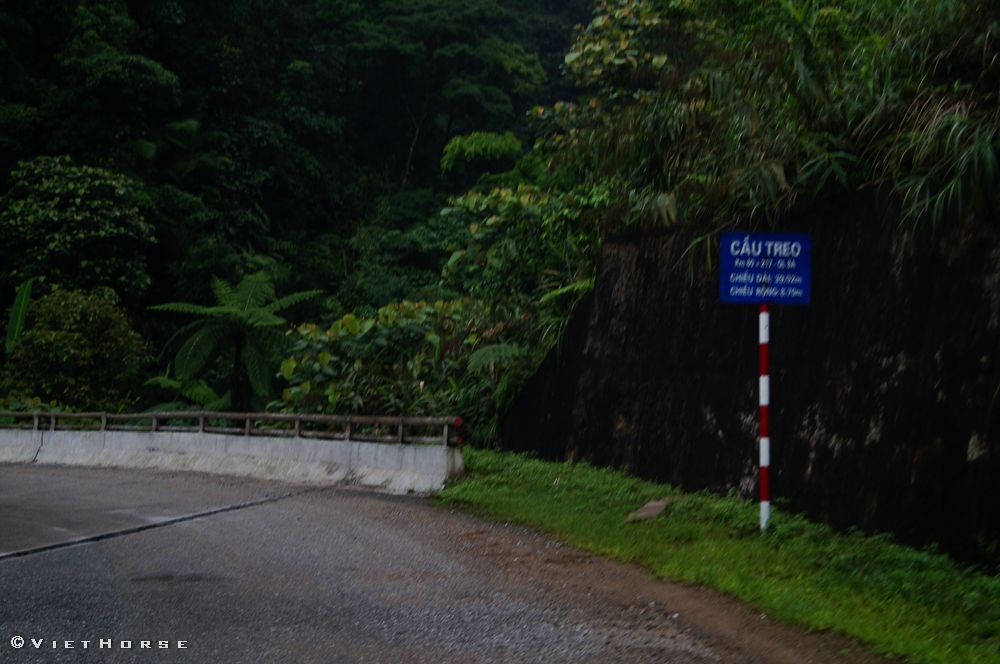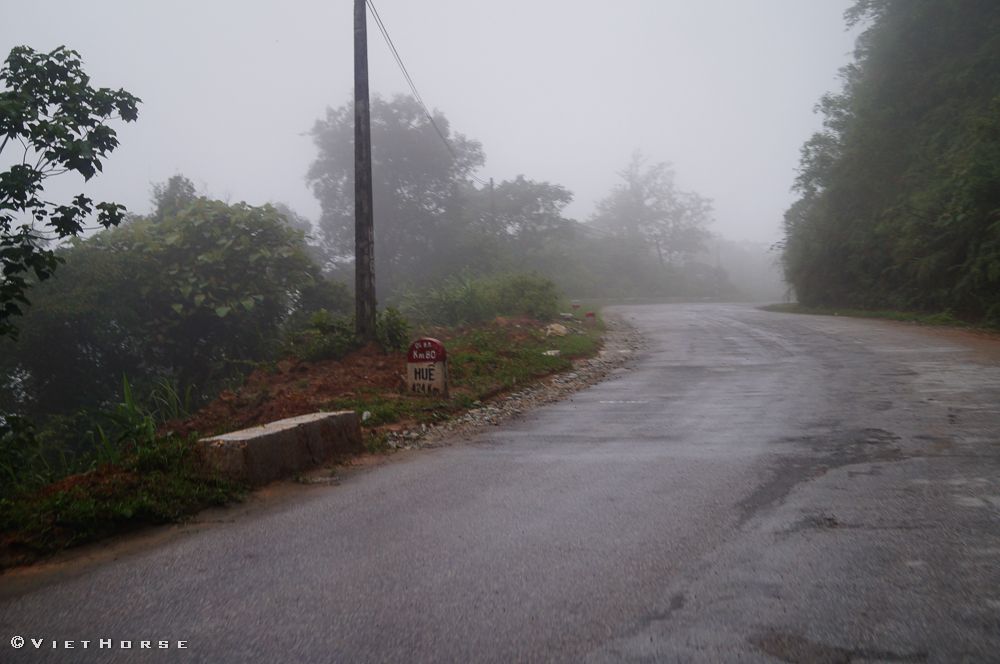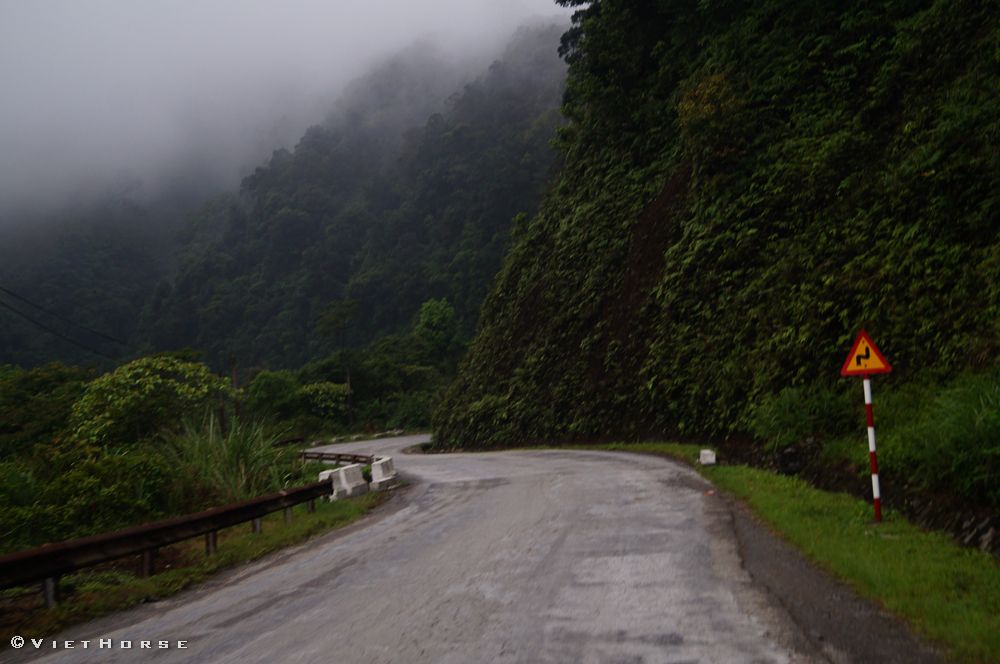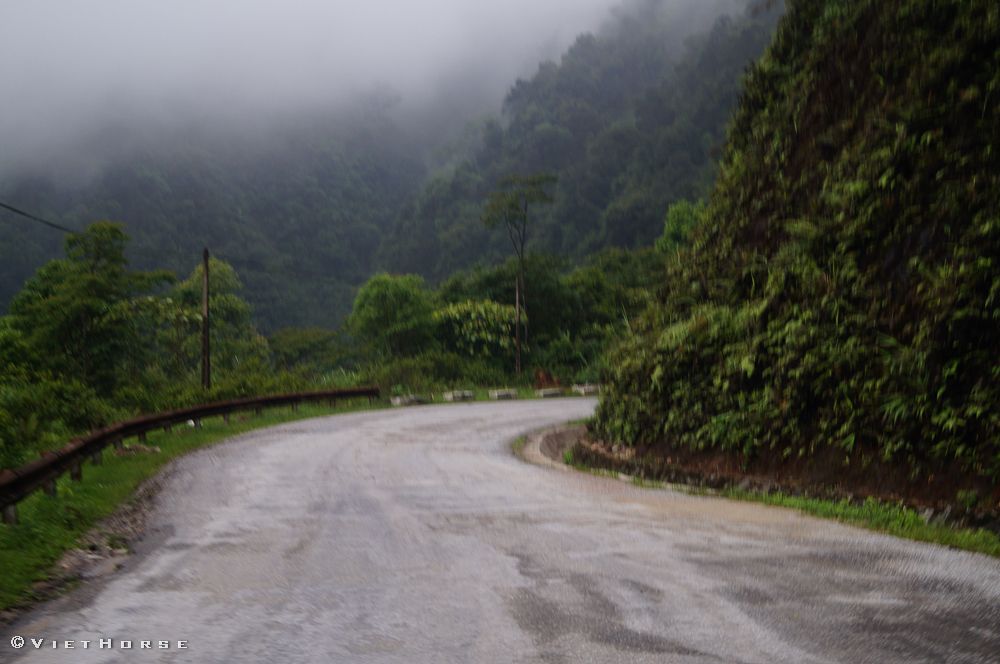 Now see what's I was comparing with Tail of the Dragon: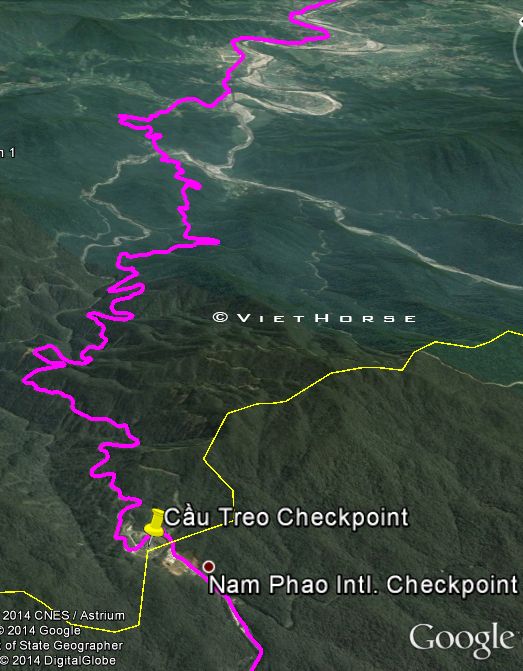 There were still a lot of curves to pass in the late afternoon.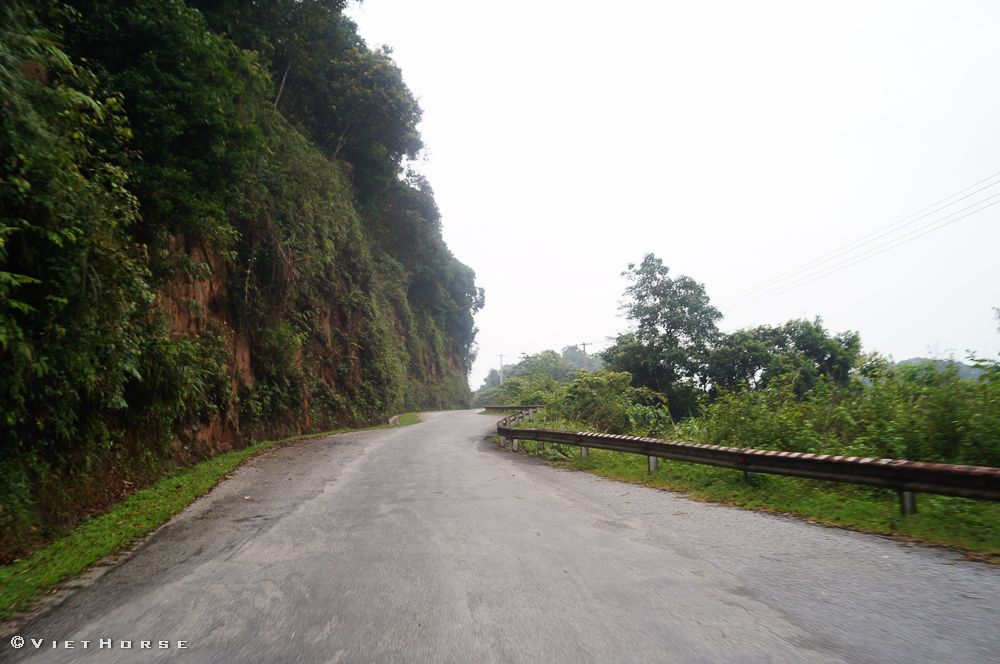 Looked like we almost reached the flat area: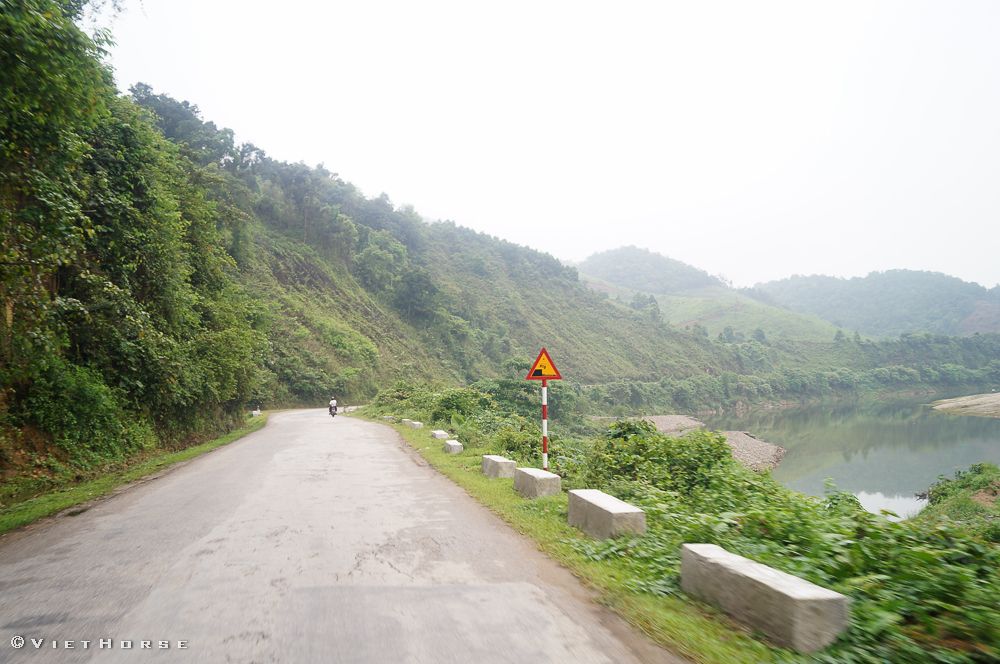 From Cau Treo Checkpoint headed toward East side, for around 50km plus, we reached East Ho Chi Minh trail:
It was almost dark when I reached there. It was raining.
I decided to ride for around 50km more to Huong Khe district and spend the night there.
Hochiminh trail on Ha Tinh province is a good road. Not so many traffic. However, riding there in the rain and not good visible of the dark was not really fun.
Riding in Vietnam you mus pay lot of attention to the road side. There could be any one ride bicycle or scooter straight from their house to the road, or a pig, buffalo or dog can run across the road anytime. Especially on this part of the road, where the traffic rule is not well enforced.
Some random pix on East Hochiminh trail: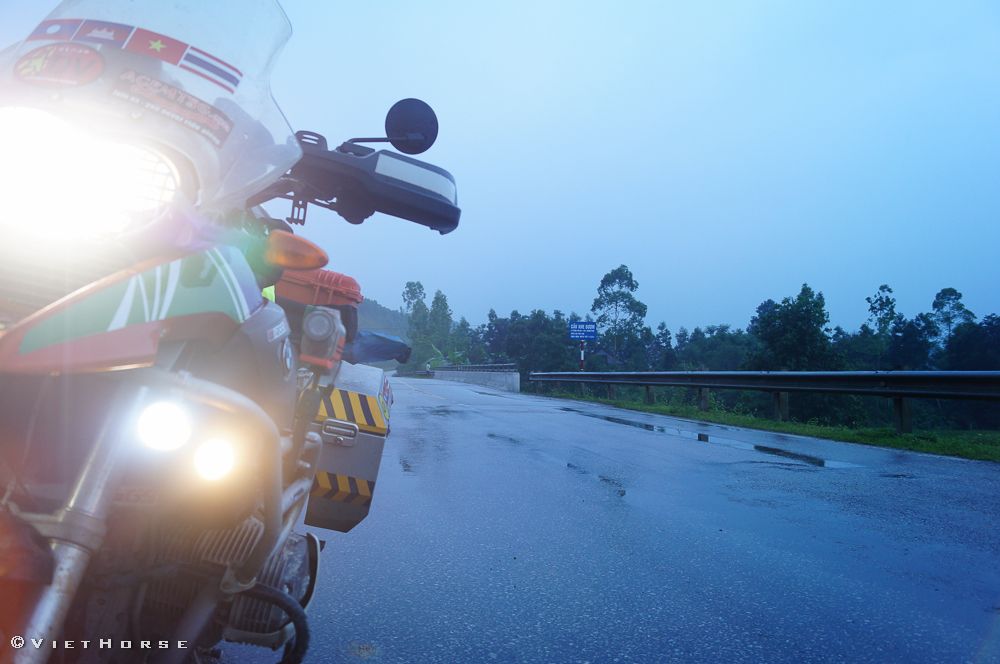 I reached the hotel in the dark. Because I already knew the place so I did not spend any spare time to fin.
It's a good hotel beside a big lake.
At night, you can find many spots on the lake side they sell foods and drinks.
It was raining all night long.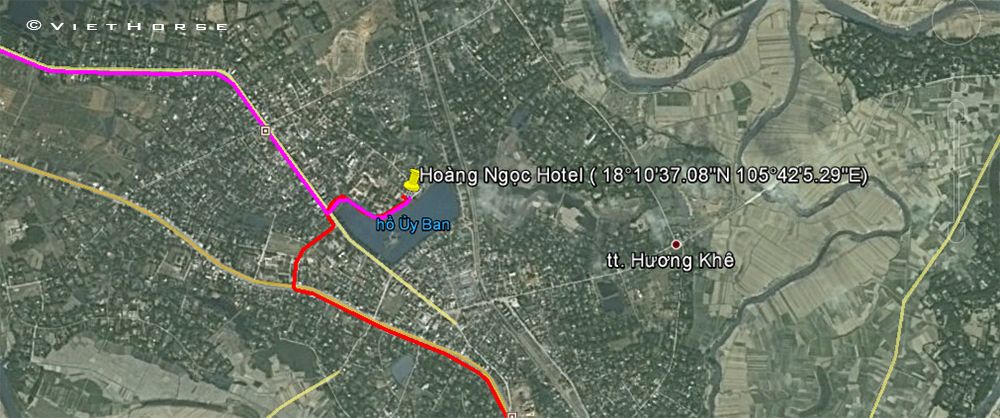 This is what I got after 4 days: