Day 5: Hương Khê (Hà Tĩnh) – Đà Nẵng.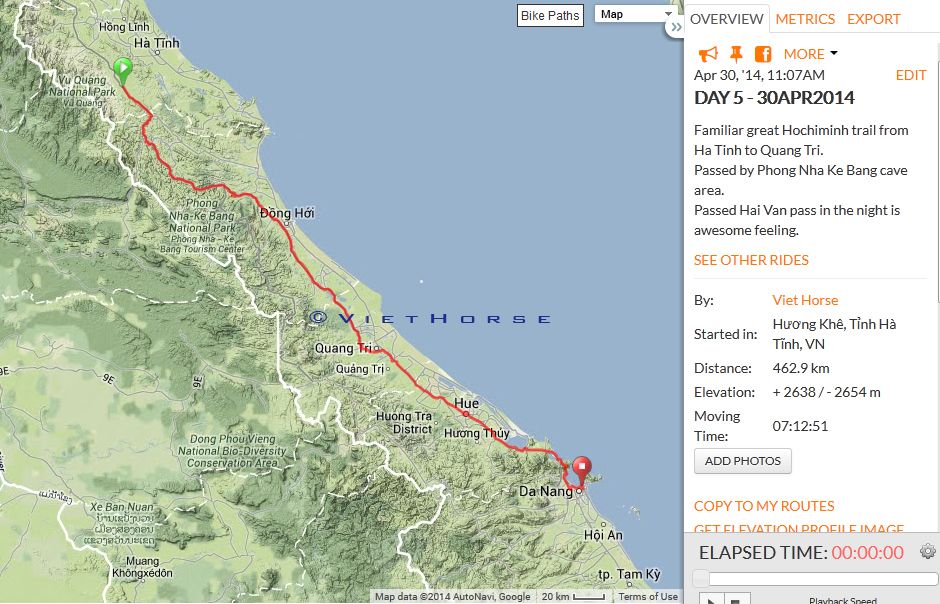 Woke up, I realized that I still had some corns I bought in Laos, left in the top box 
.
Ok, I sent them to the kitchen and asked the guys there boil them up for me. Well, that's my breakfast.
I continue to the South on the Hochiminh trail. The road surface was really great, very minimum traffic. However, I had to watch for the Po-po as the road was really clear and I had nowhere to hide 
.
If turn right at this point, I would reach to another border gate with Laos. It's Chalo border gate, the one was my original target to back to Vietnam.
I am sure from there to the border gate the road is great with lots of twisties, too.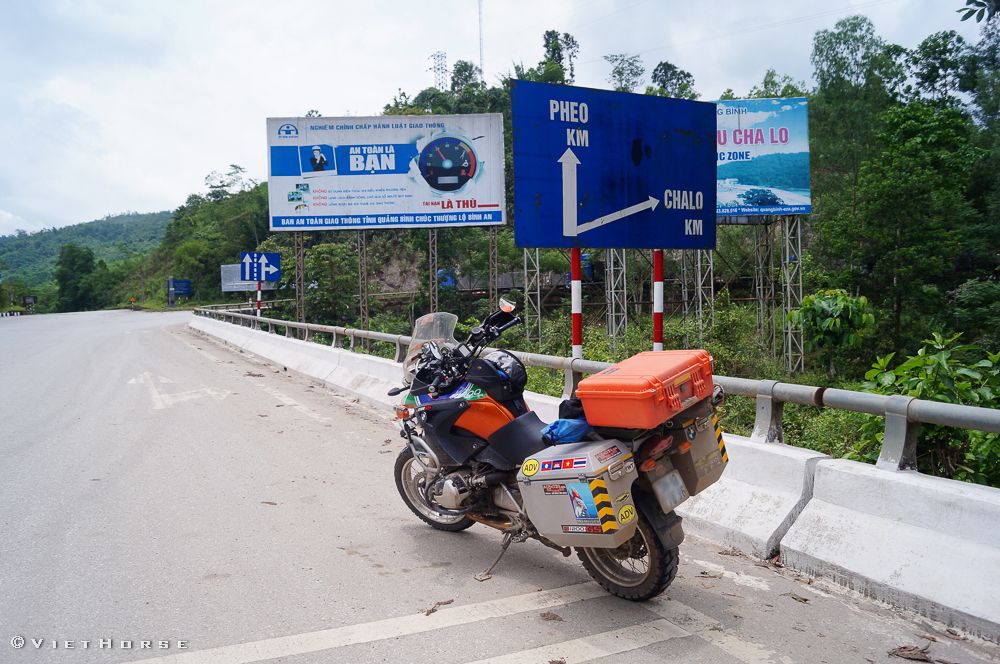 Don't know how many kms.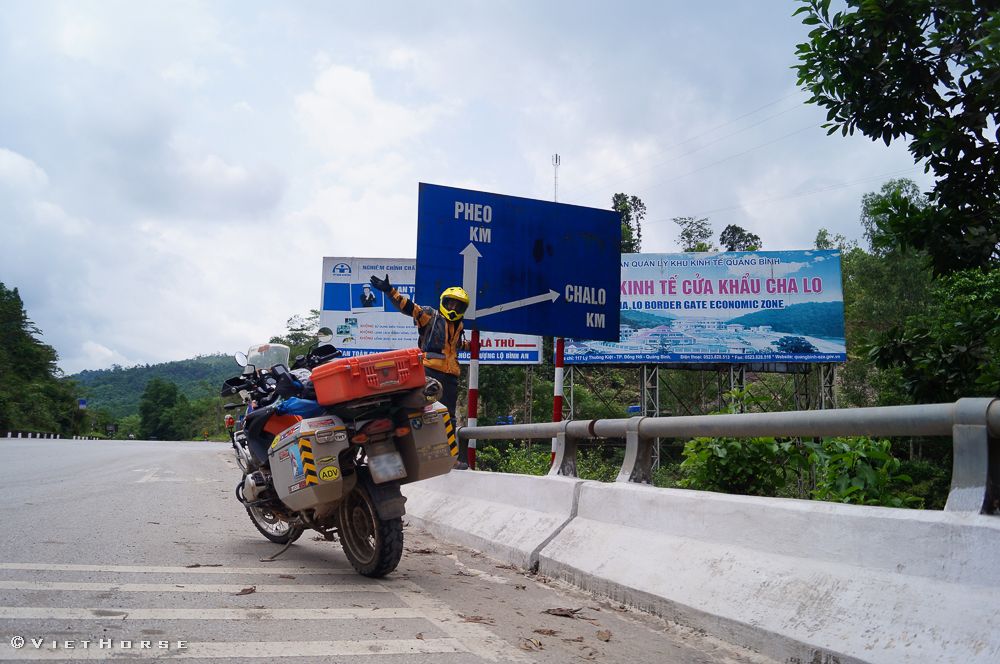 There is a fun thing when riding along Hochiminh trail in this season. You can easily hit a rain, then no rain, then rain, then over and over again… within very short distance. So if you ride there around raining season, you'd better not take off your rain gear.
Stopped for pix when the rain had just stopped: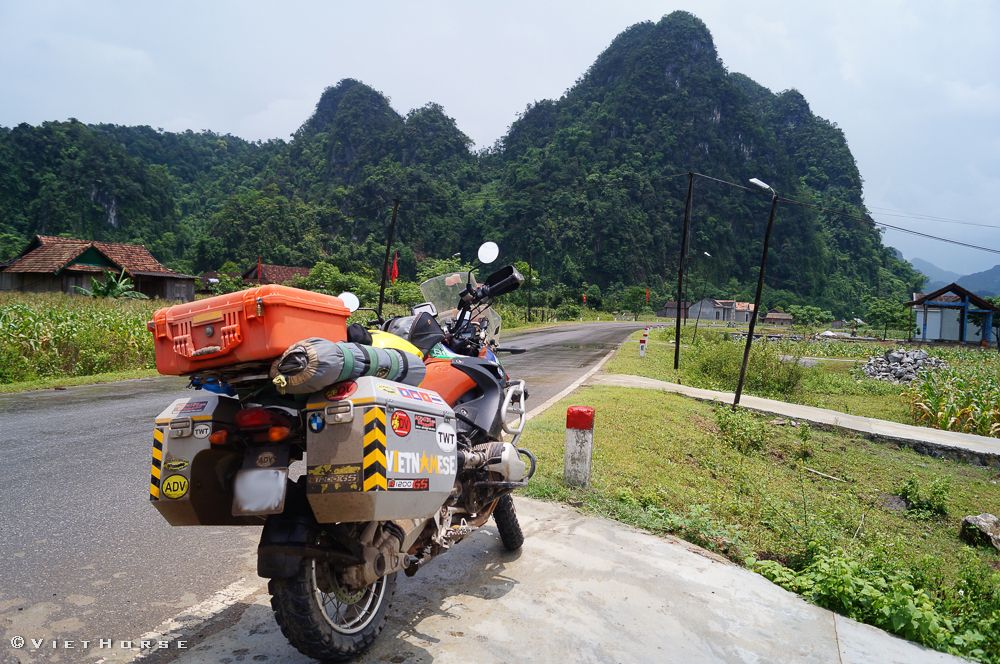 I really love to see such scenery, where a very flat area located between some mounts: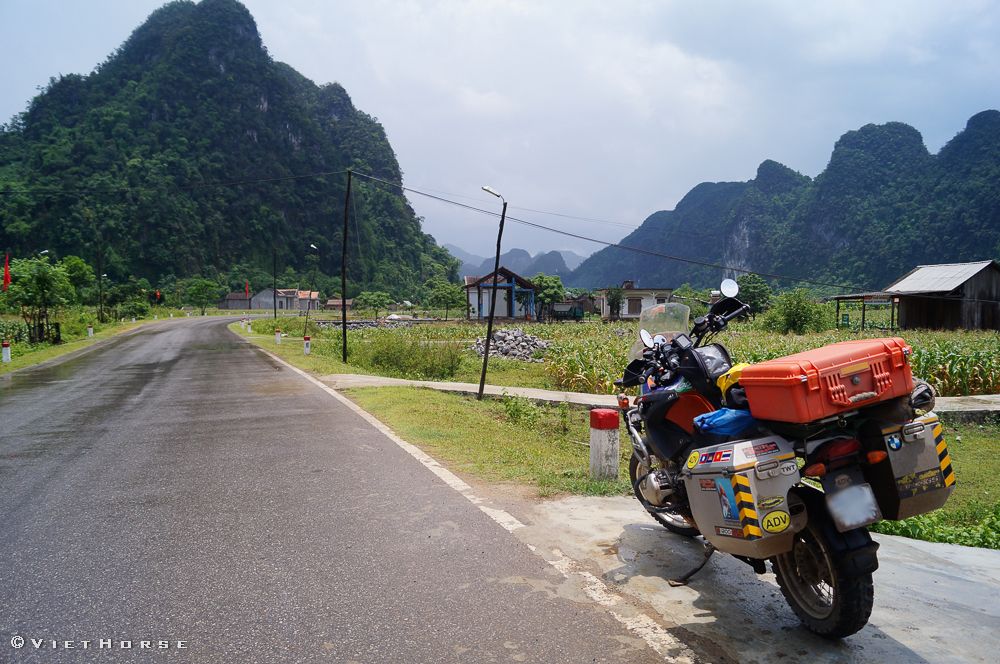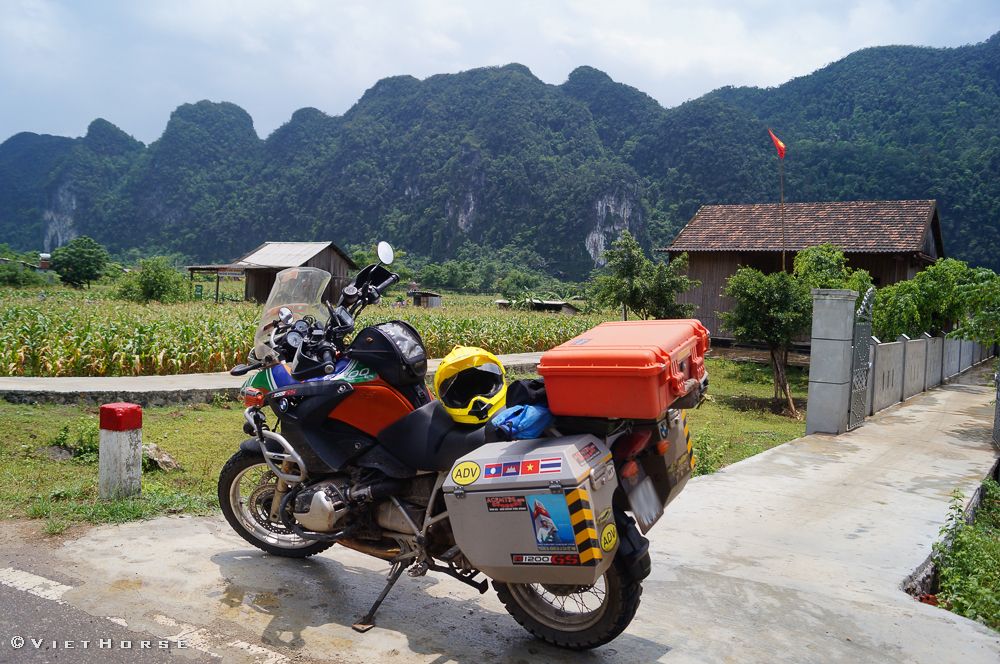 Well, rain, again…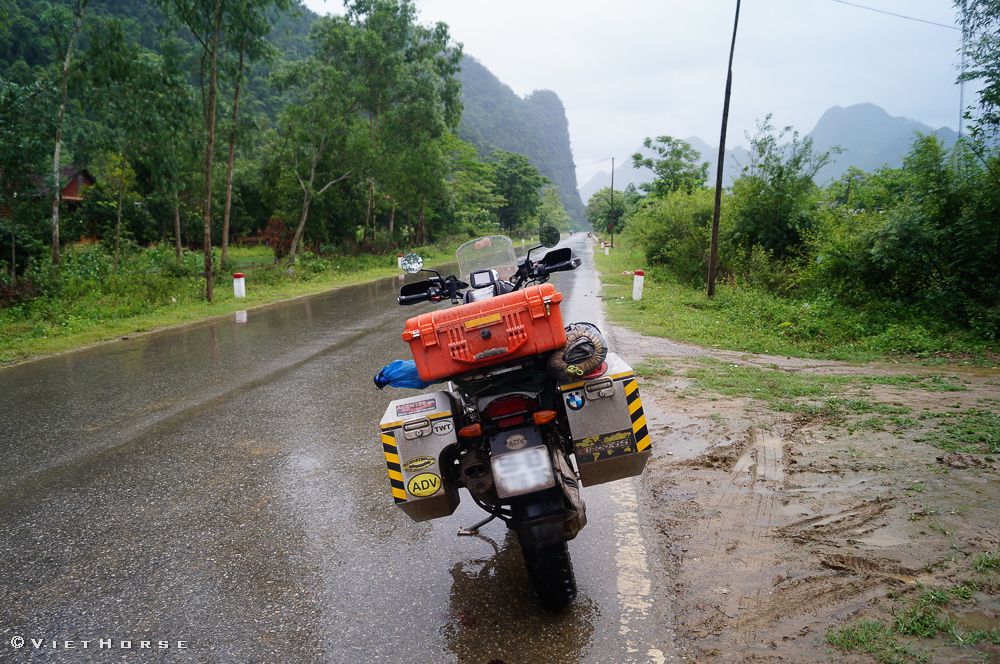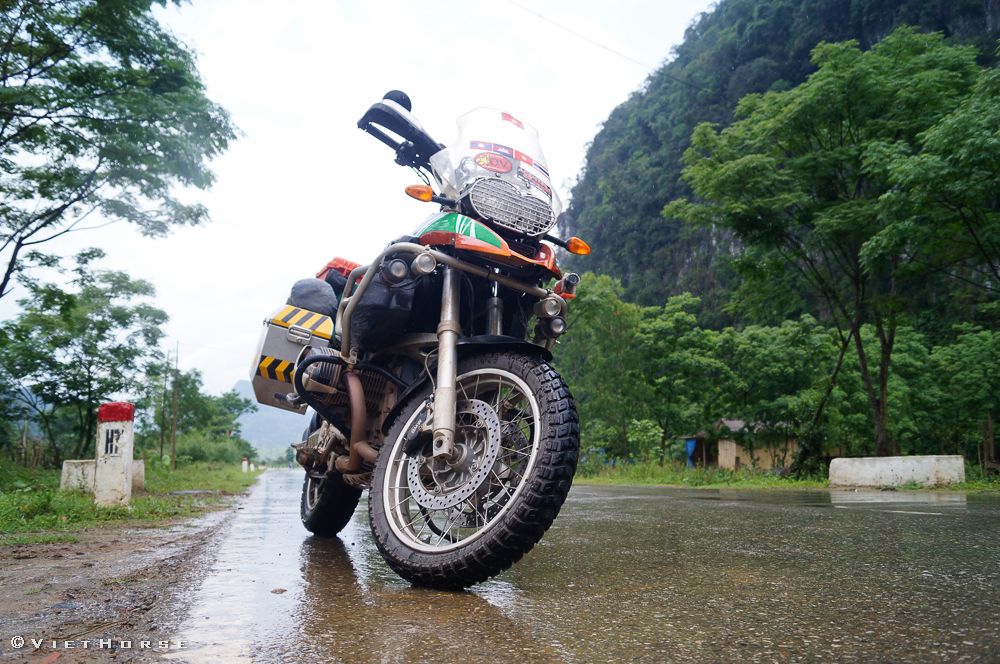 There were many wooden houses around the trail.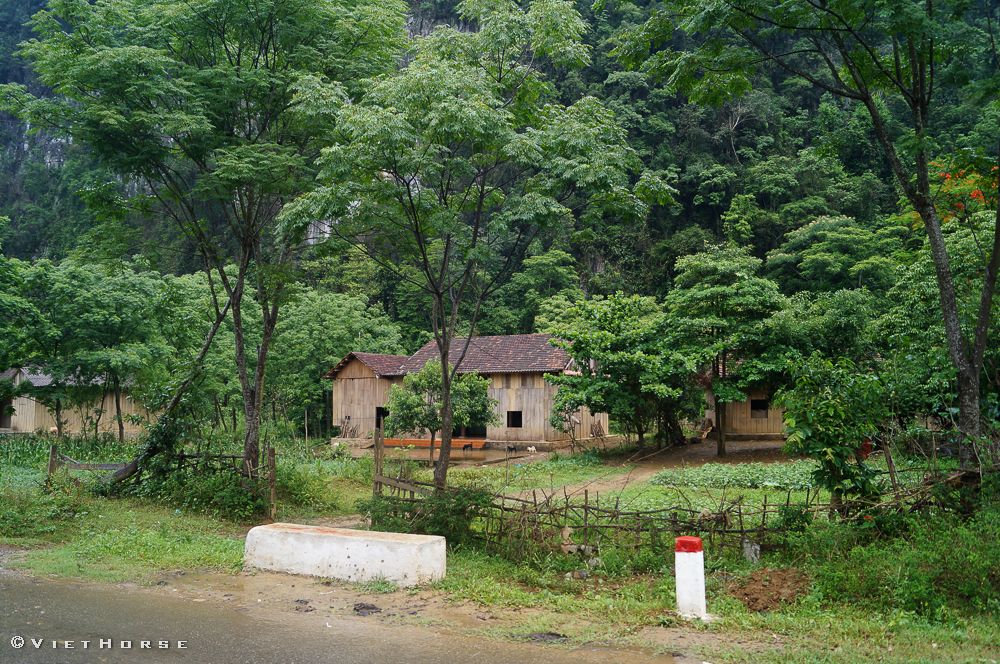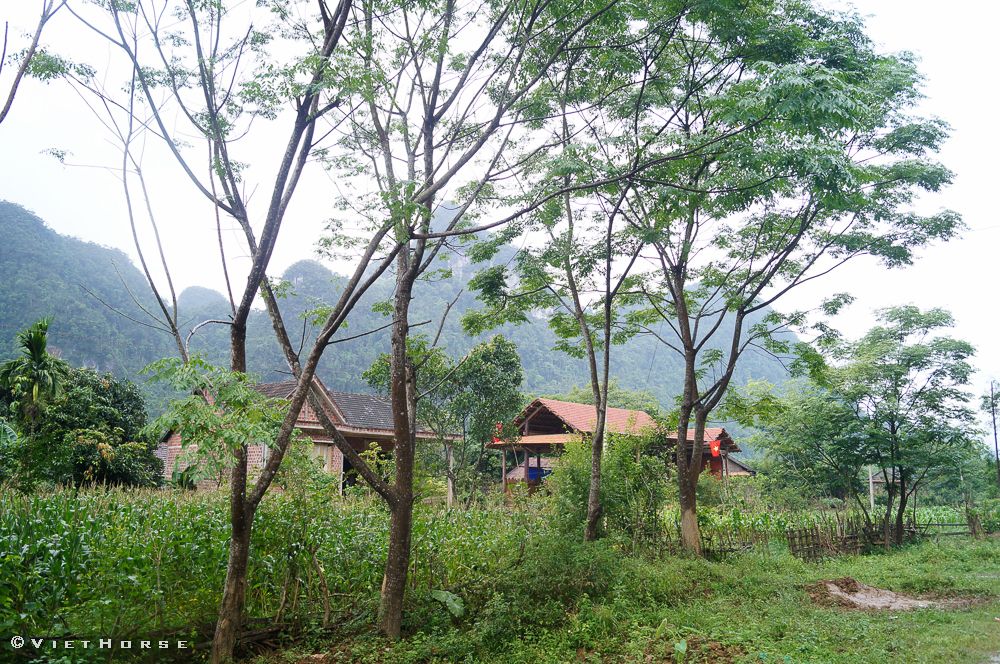 ​Continued on Hochiminh trail, rain and sun, sun and rain…
Reached the Đá Đẽo pass. This is quite well known area during Vietnam war. At this place, we lost many Vietnamese soldiers and volunteers to keep the logistic path smooth, during 1965-1972
It was so hot. My sweat running like hell under the jacket.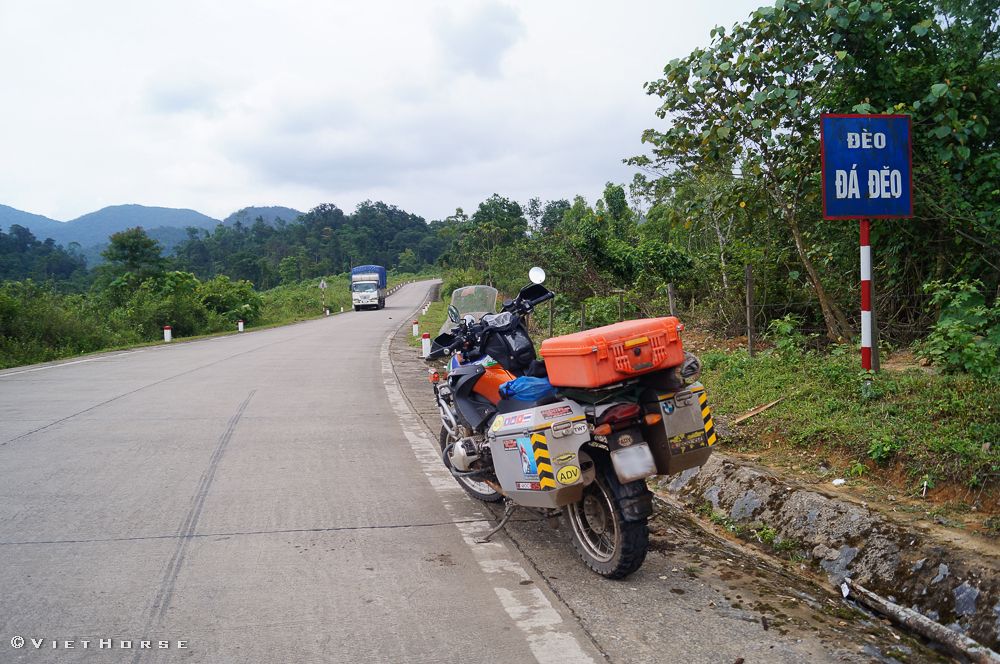 Hit the heavy rain when I reached the top of the pass. Unforgettable feeling of riding on the rainy pass. None else but me was on the road.
I arrived Phong Nha Ke Bang world heritage. You may use Google to have more info about Phong Nha – Ke Bang. An awesome place with greatest Cave of SE Asia, which you don't want to miss.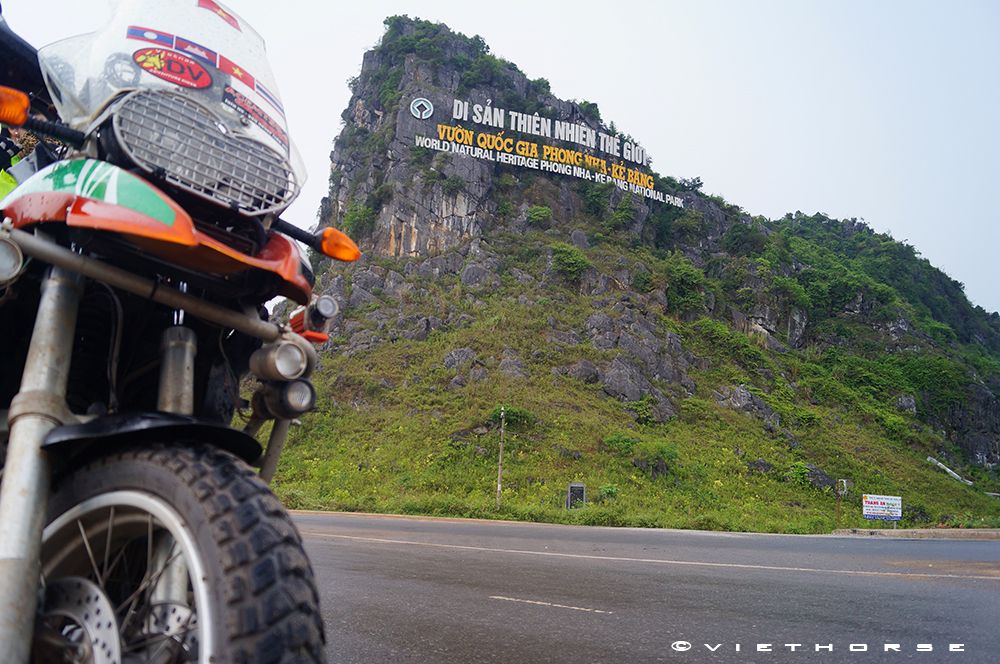 I did not go into the cave as I been there once. You can use wooden boat as seen on below pix to get inside the cave: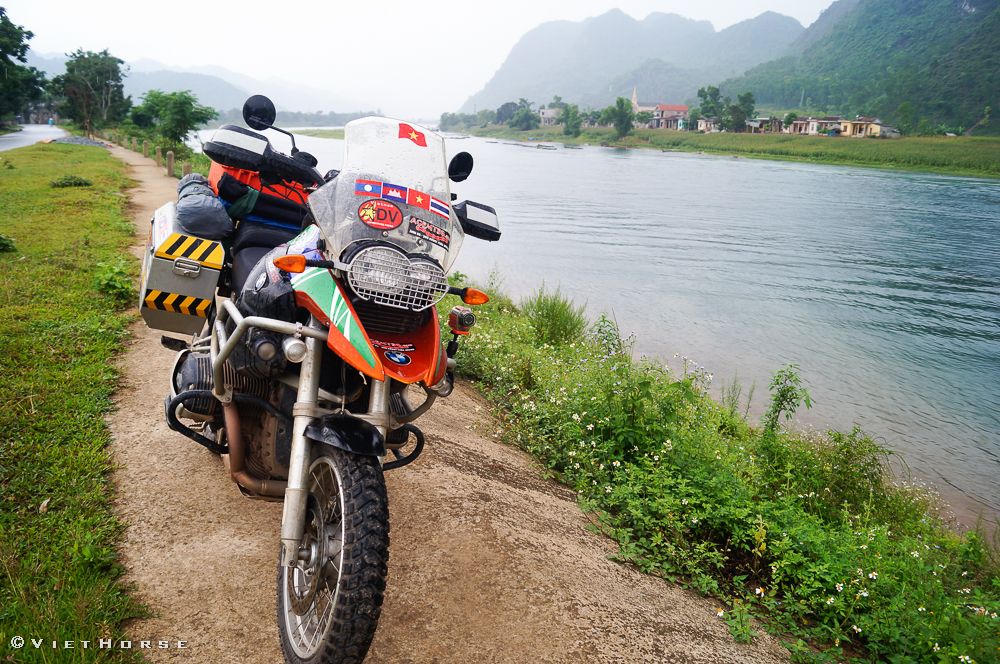 My bike headed out: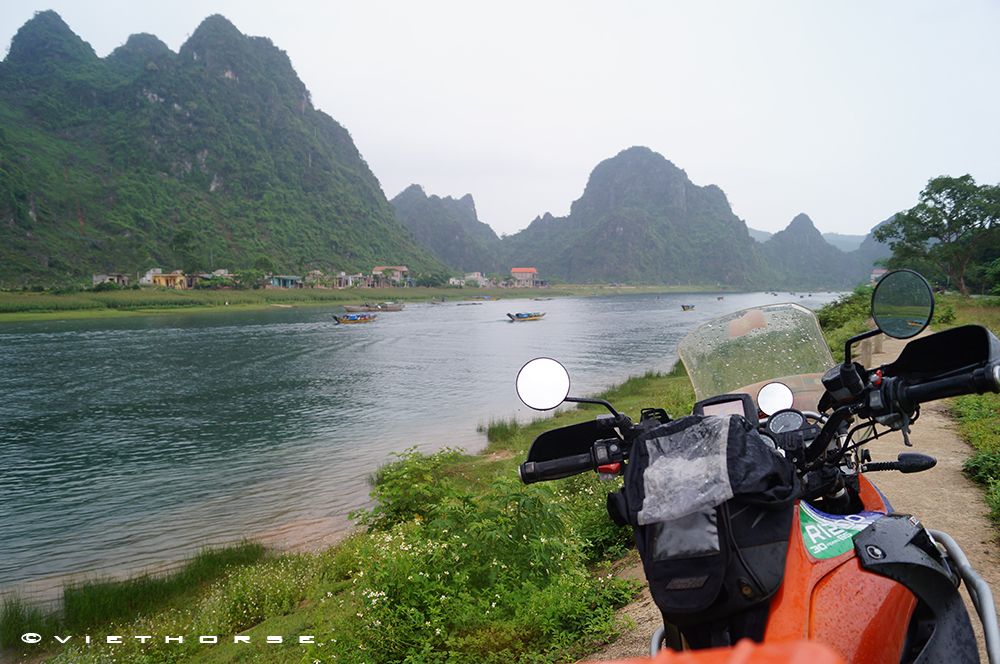 And said good bye to Phong Nha: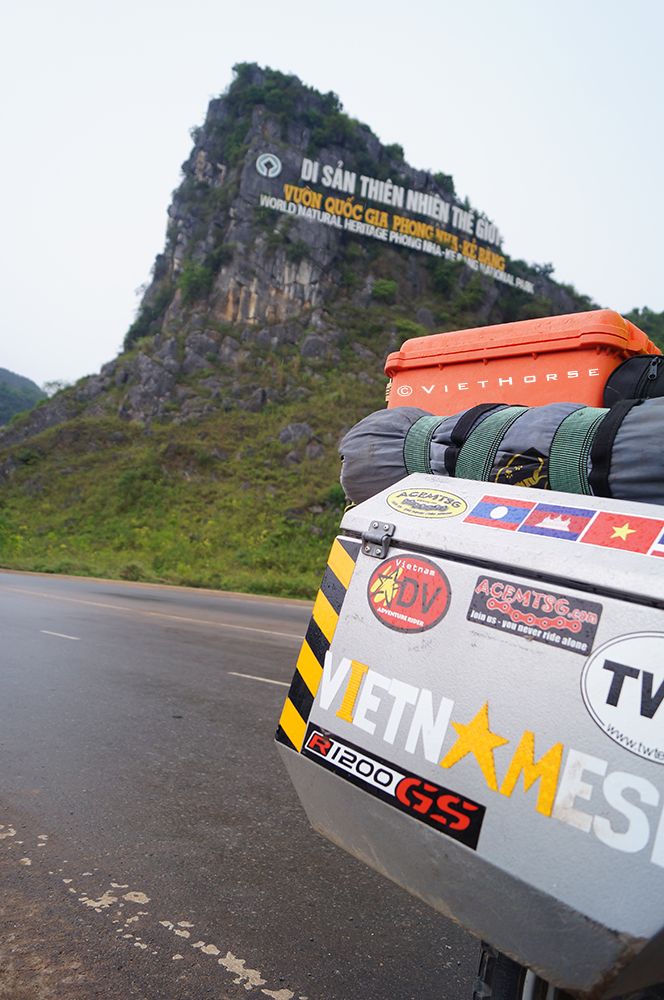 Random pix near Quảng Bình: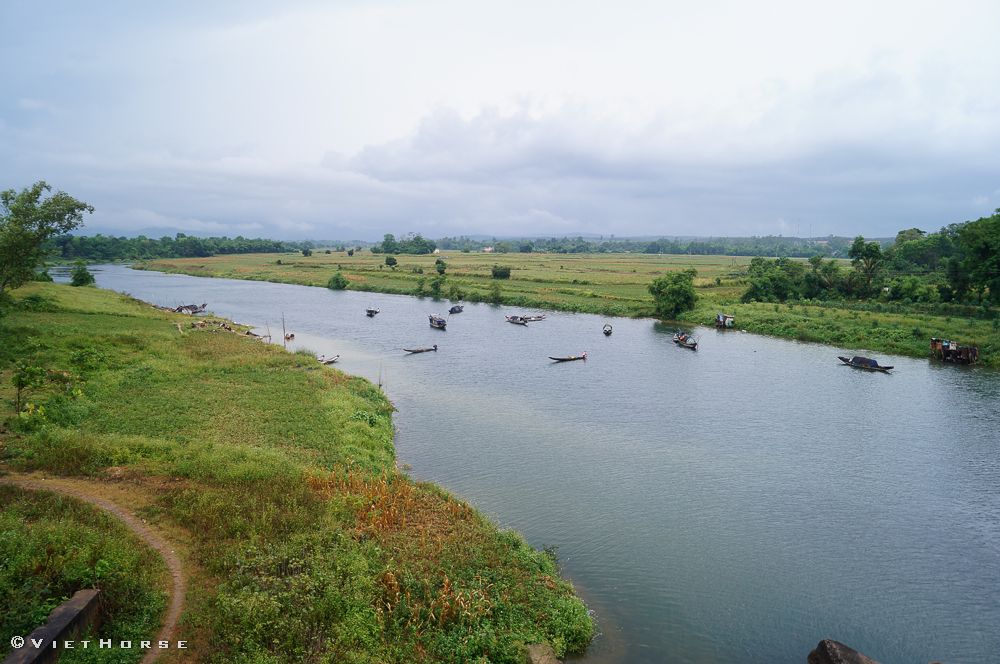 Stopped for fuel before reaching Huế: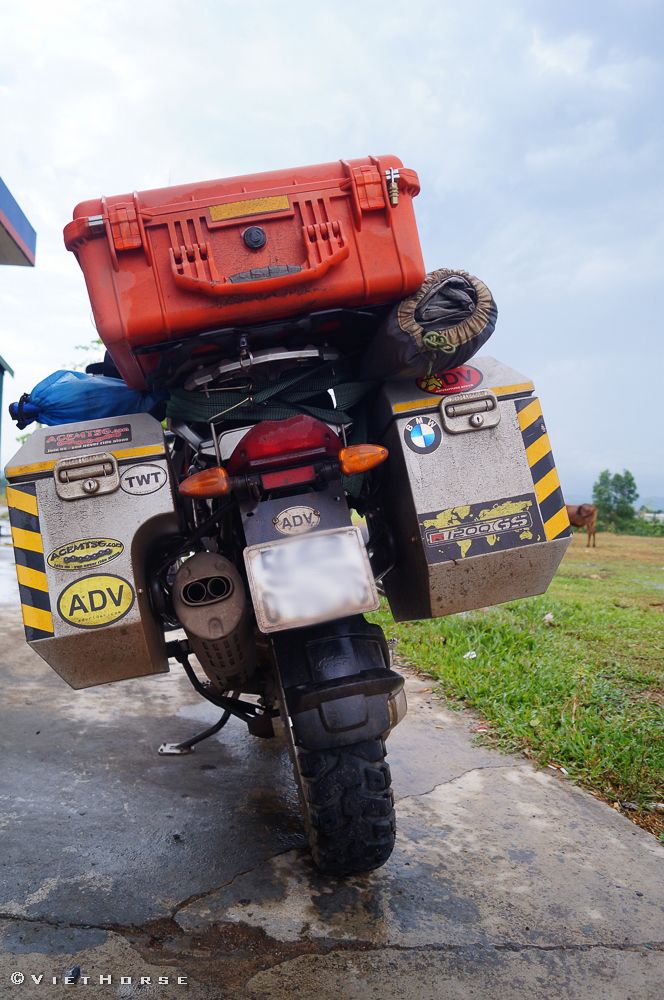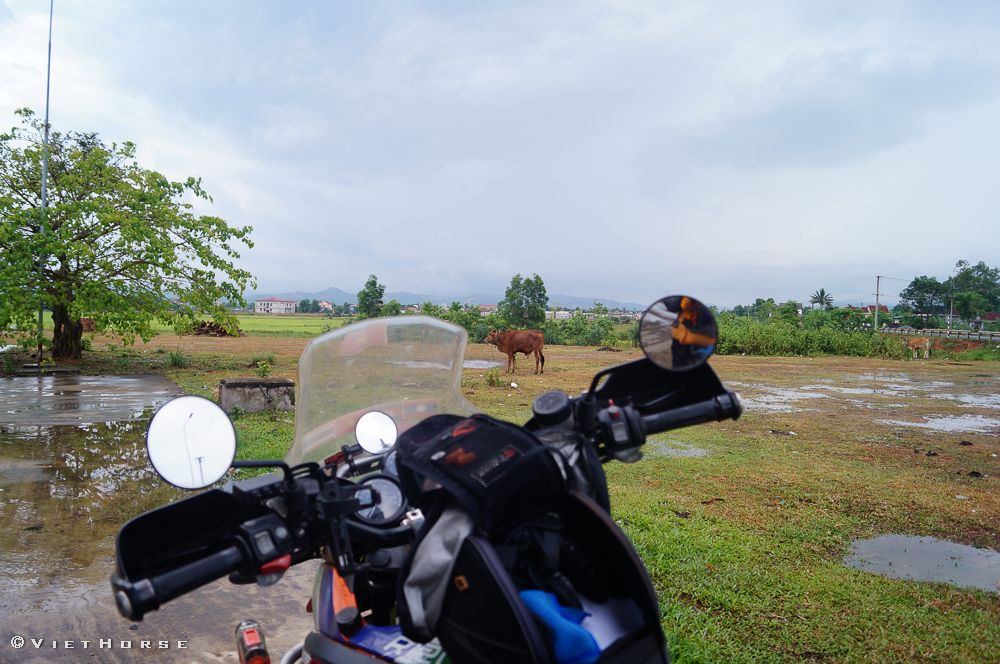 I arrived Hue when the dark almost there. It was still raining. And Hue is really boring when it's rain.
So that why I just made a circle around to see Hue, then heading south.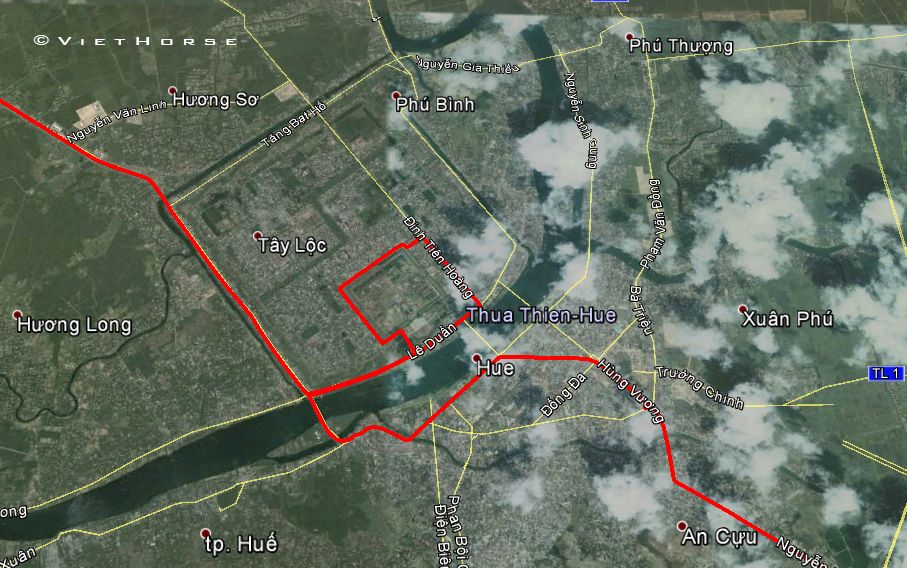 That's why I crossed the Hai Van pass in the nighttime..
I was thinking of staying in Hue for that night. But when it rains, Hue is really boring. So I tried to cross Hai Van pass in the dark to get a night in Da Nang instead.
It is too difficult to describe how was my feeling while crossing Hai Van pass in night time. Really impressive night.
Crossing Hai Van and wandering Da nang: