Day 6 – Đà Nẵng – Quảng Ngãi.
Wandering Danang in the next morning: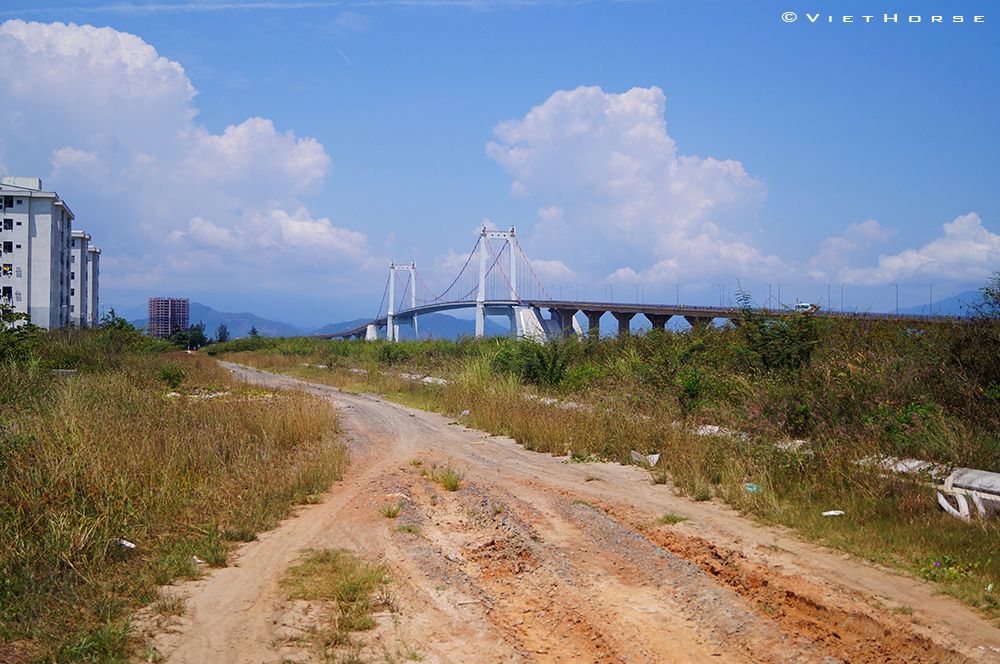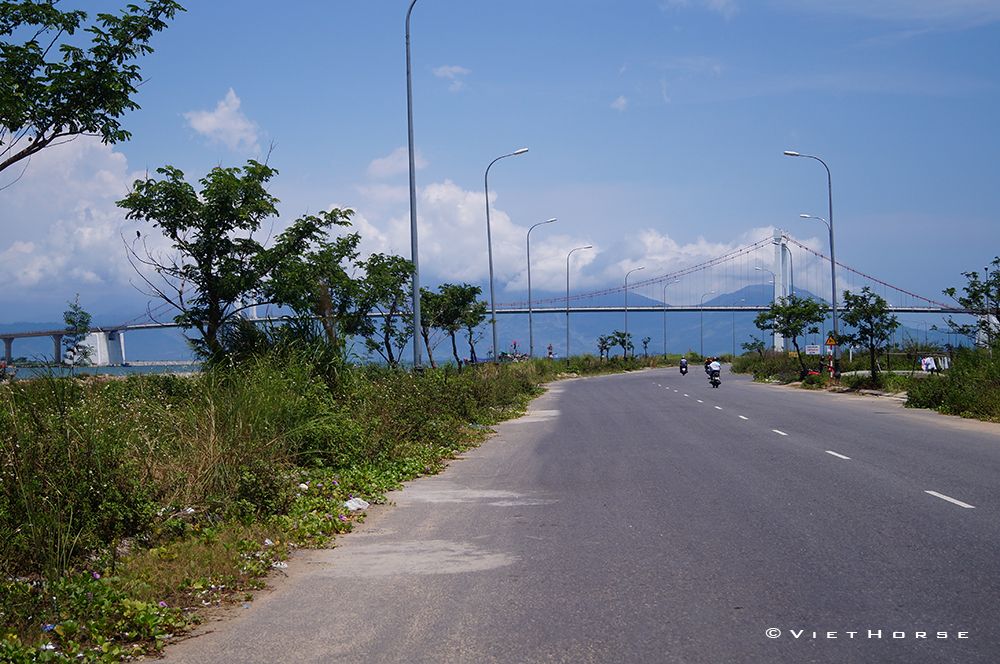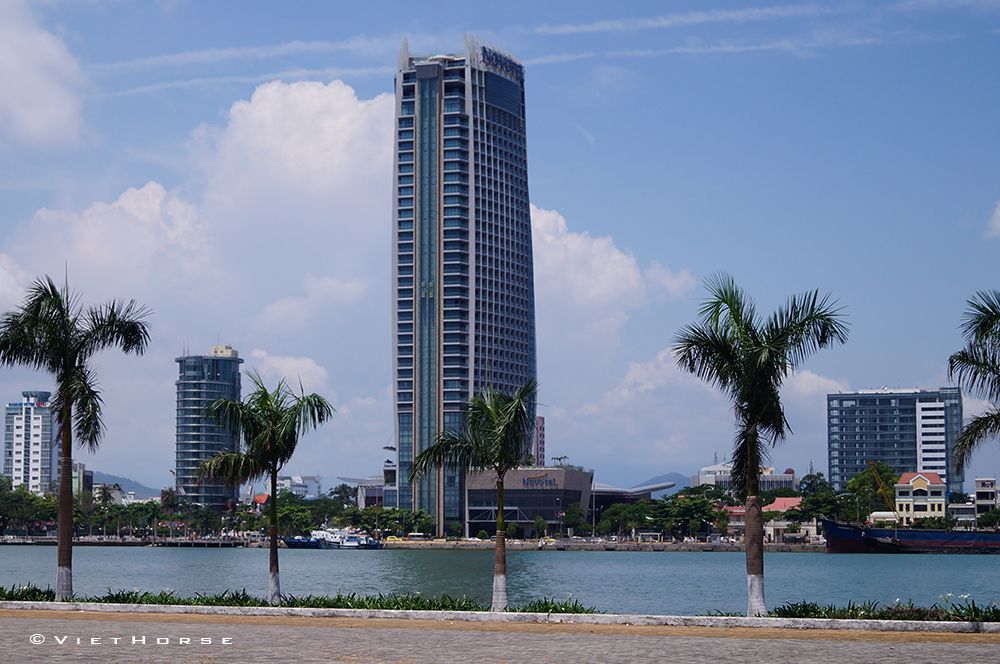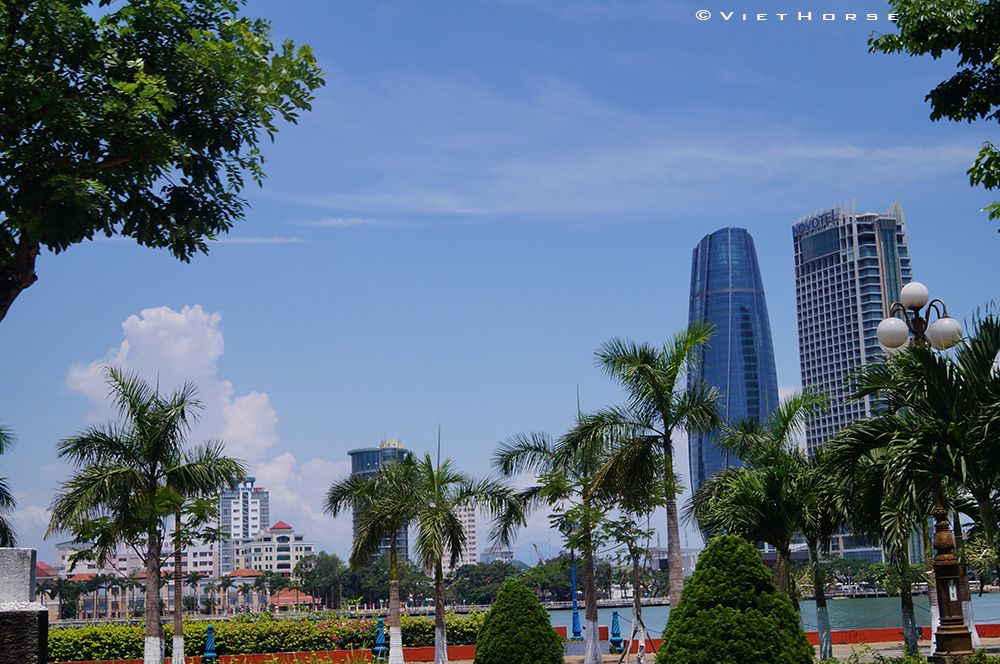 It's revolving bridge. It is revolved some hours at night time to allow big vessels to go thru: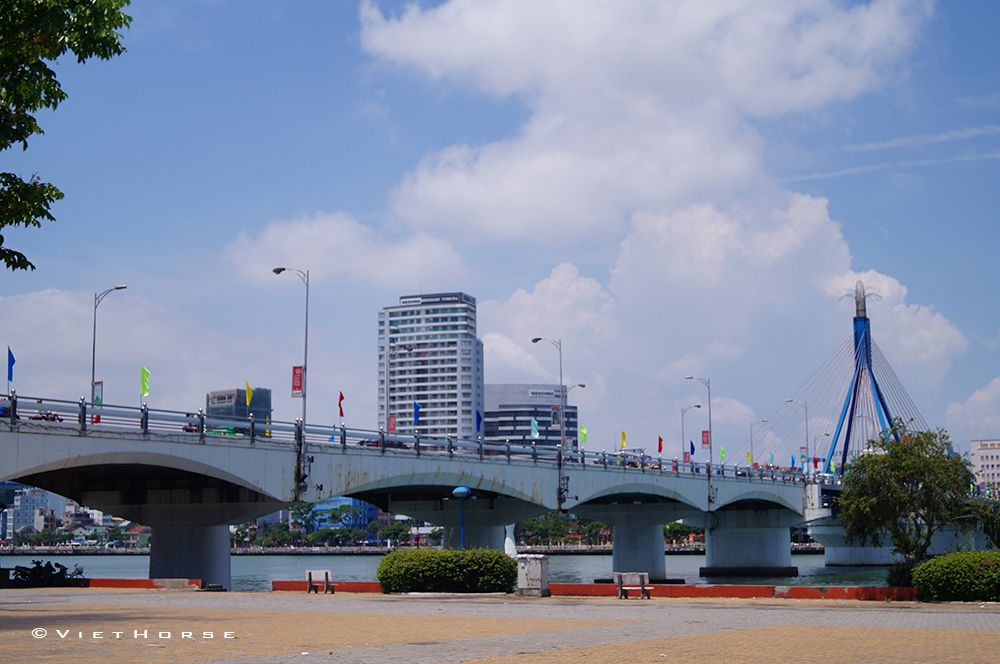 Obviously the Dragon bridge: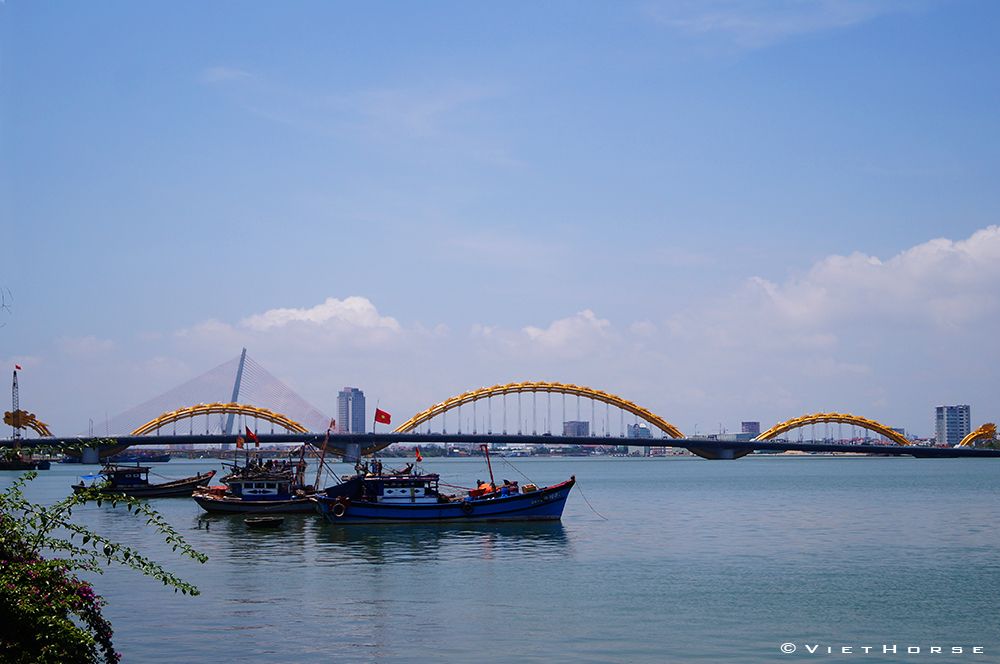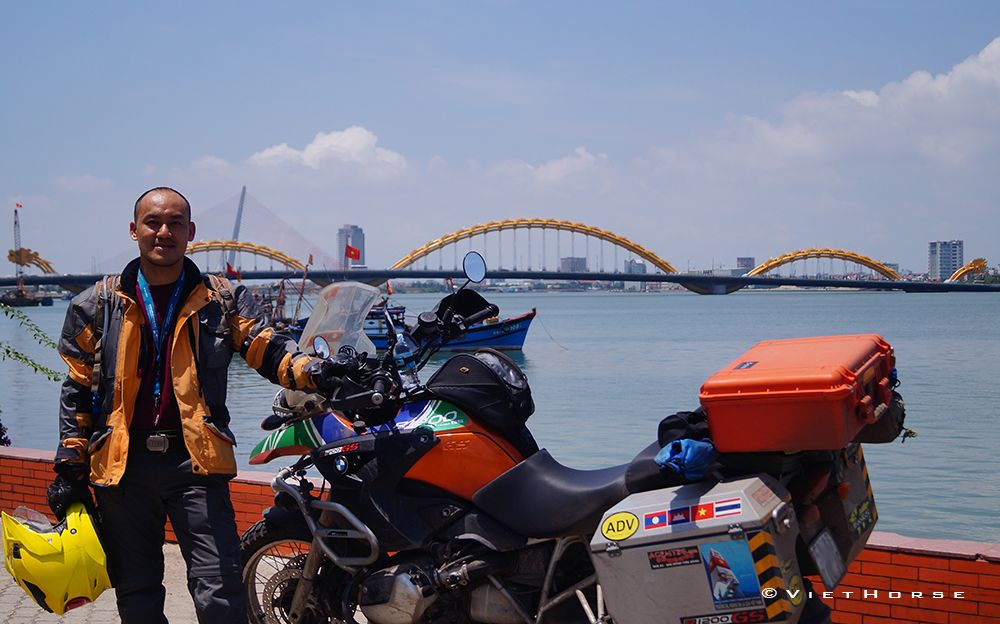 Dấu xa: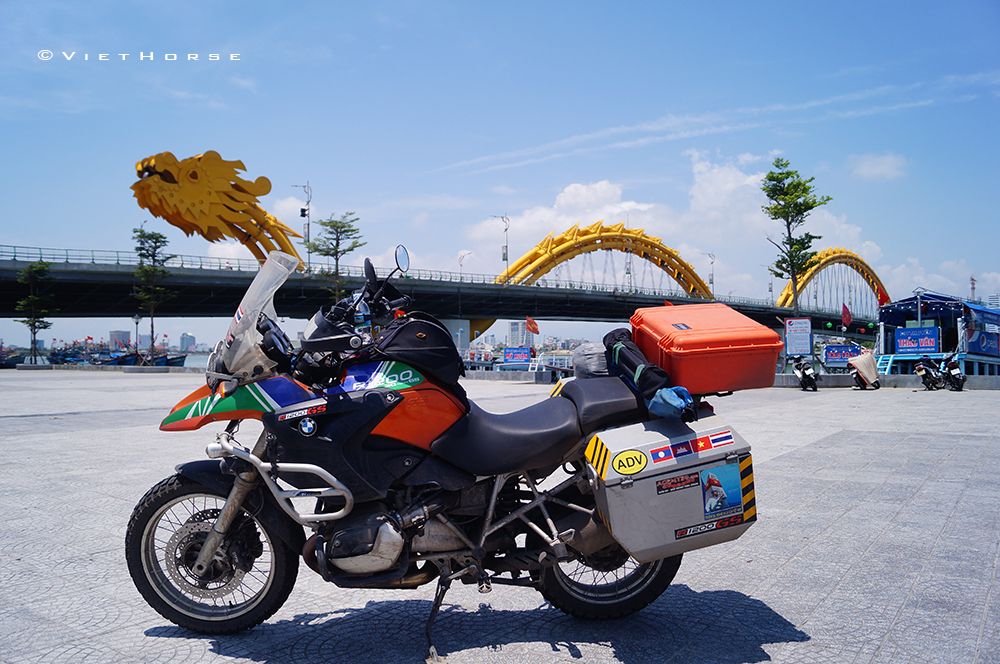 This dragon head is designed to spray water and make a flare (flame) out of the dragon's mouth: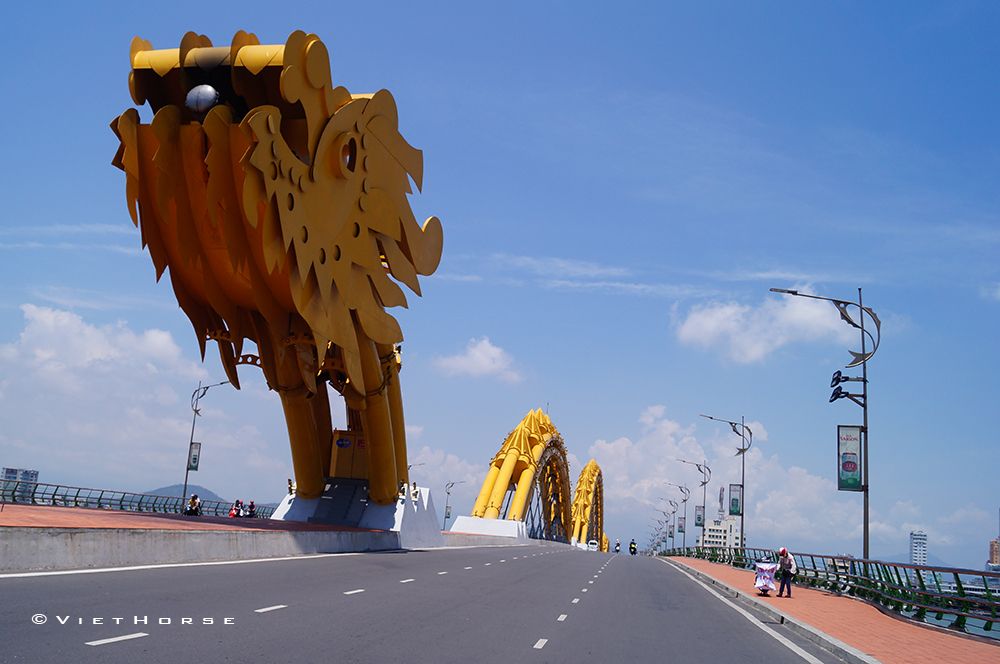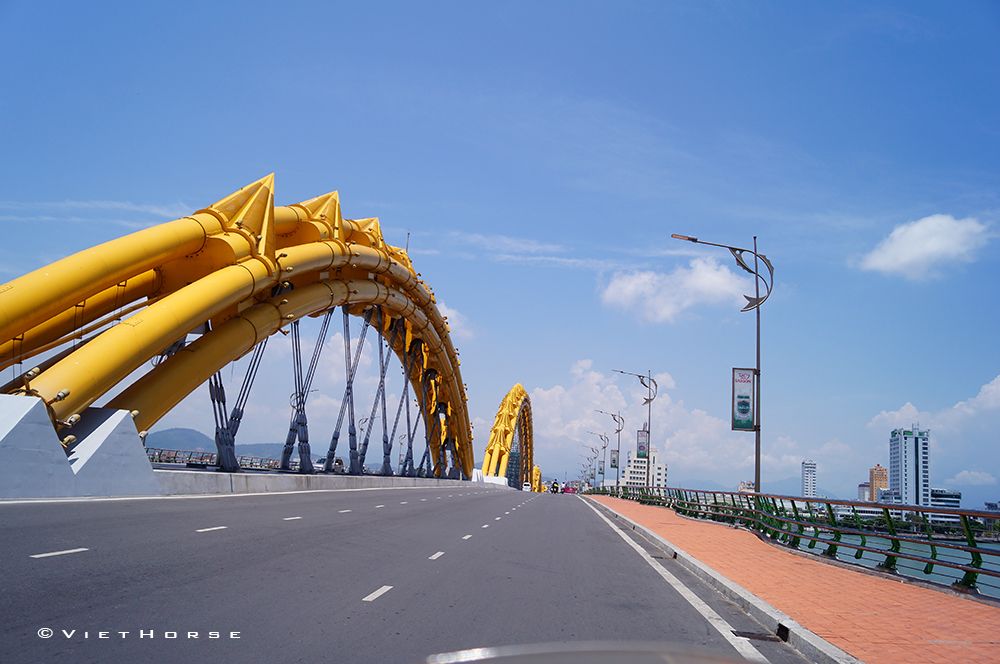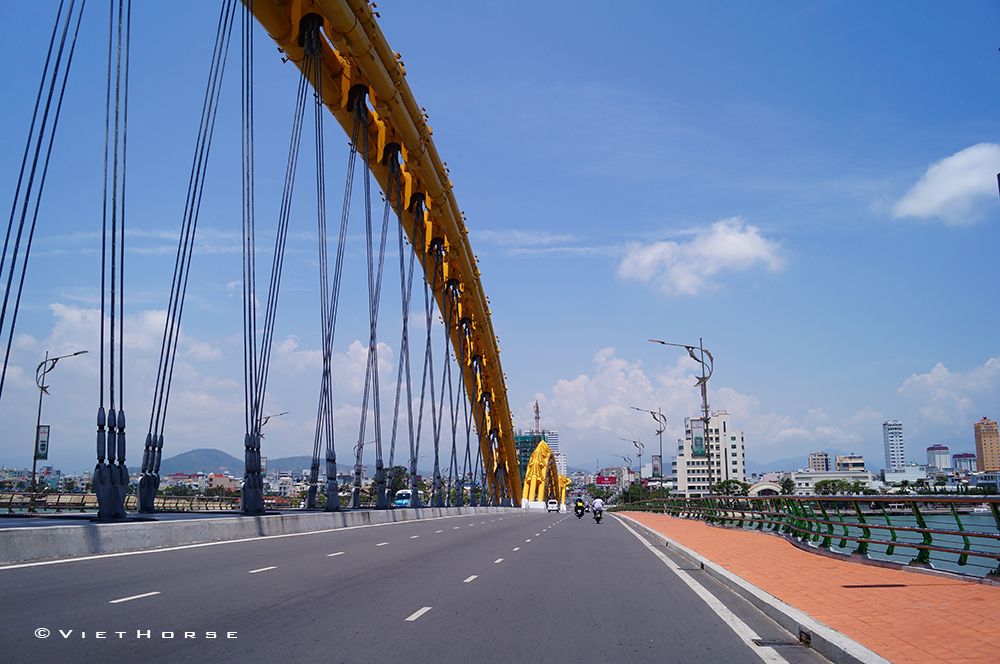 Too bad that I did not have chance to take pix of the bridge every weekend nights. Every night, at a certain time (09PM me think), they will lit the dragon head by flaring, they pump gas (or diesel, I don't know) and ignite at a flare tip inside the dragon mouth.
They also make the dragon to spray water as well.
There are some pix showing that:
Some U-turns were made coz I was looking for a place to sleep as well as going for some sightseeing.
Because of family commitment, I went to Quang Ngai and stay there for some days. It's my wife's hometown.
My wife and son were already there.