Vietnamese food – Món ăn Việt Nam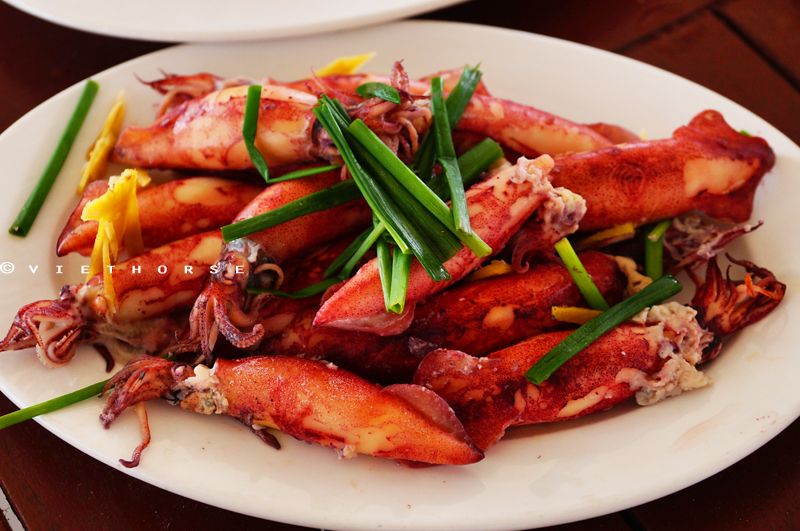 Let's try our Vietnamese food :).
This is my own collection of Vietnamese food pictures, random collection, random order, whatever I can remember to take picture 🙂
To be added…
 ———————————————————————————-
---
This is a special dish of Vietnam. I think it started from some where middle of Vietnam for the King. Then now every part of Vietnam has their own type.
Common name is Spring Roll (Gỏi cuốn).
Cooked pork, shrimp, some pickles, onion leaf, noodle, vegetable…. all rolled inside the rice paper cover. Used with special sauce.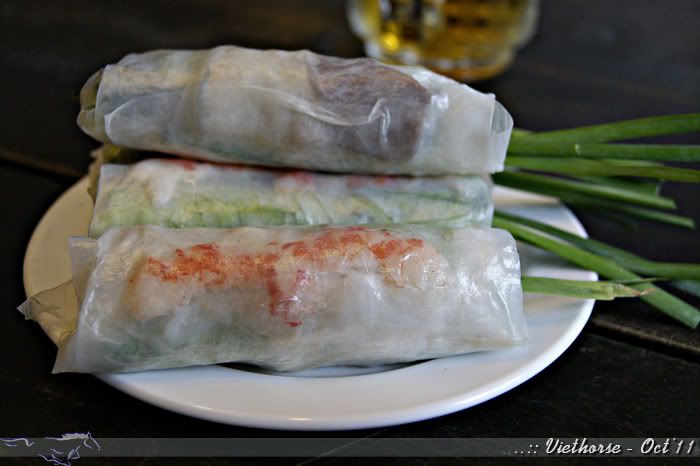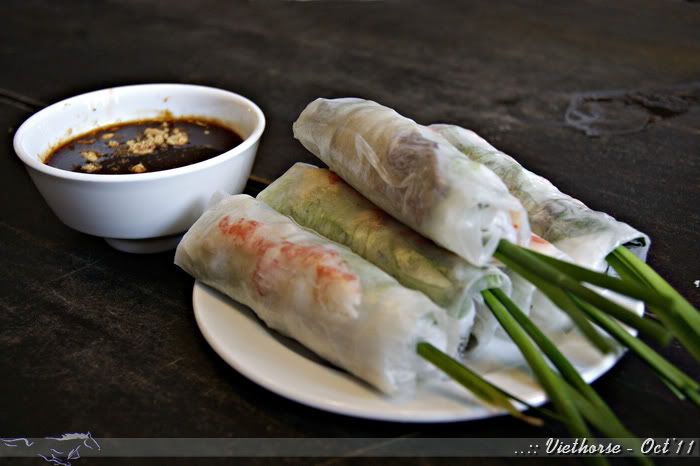 ---
Rice porridge. You can find this for breakfast or some night meals out. Many types of porridge, i.e. fish; pork, frog, crab… porridge.
Adding some onion leaf, fried onion and pepper… Now, ready to enjoy!!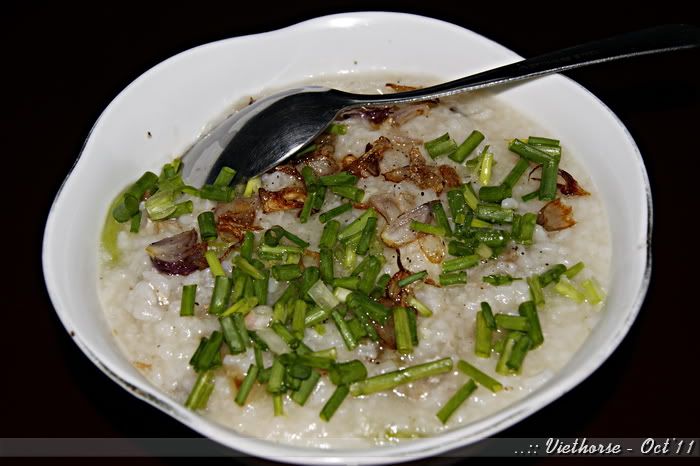 ---
Fried Spring Roll – Nha Trang style (Nem Nướng Nha Trang):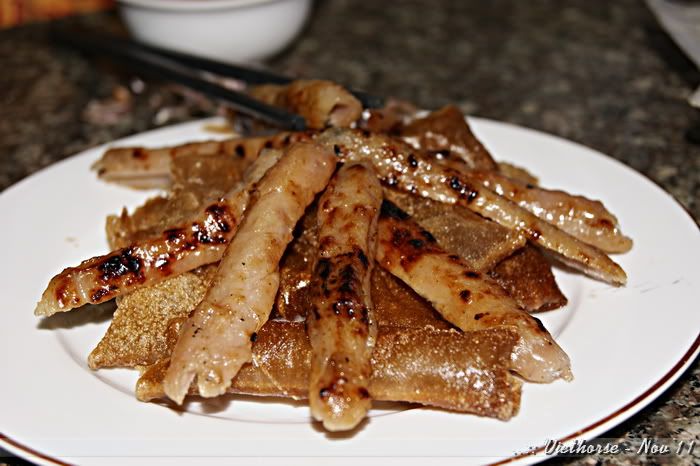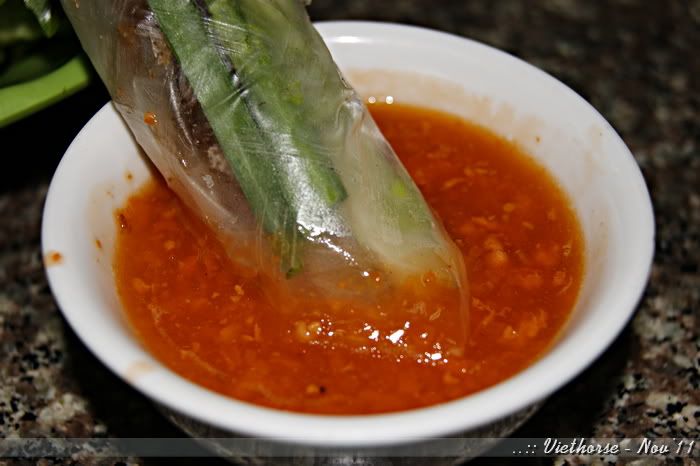 ---
Green bean cake. With some hot tea or coffee: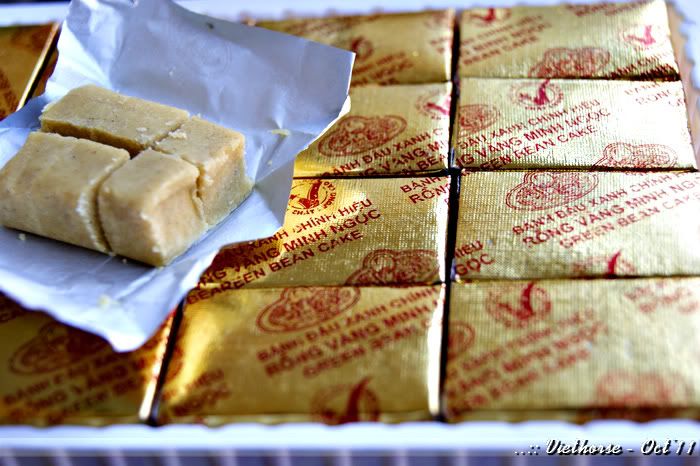 ---
This dish is very very simple but really special in Vietnam. Name is "Gà luộc, lá chanh" (Boiled chicken with lemon leaves).
It's simple – yeah, just get the chicken meat to be boiled and ready to serve.
The special is the special chicken. People called "garden chicken" – the chicken growing freely, with all natural food (i.e. rice, corn, etc…). The meat is solid, sweet and has very special smell.
And with some lemon leaves, the smell becomes extremely special and unforgettable. 
With some pepper salt, a little bit lemon, some sliced onion… damn… I have to have it this weekend!!!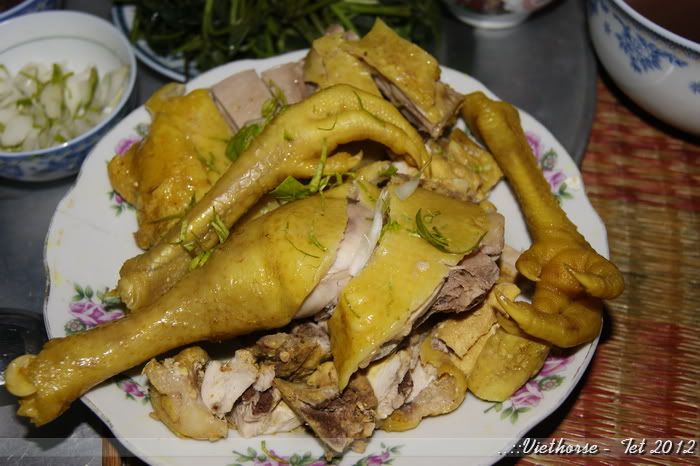 ---
Bánh cuốn – Sort of rice paper, rolled with some pork, cloud ear fungus, fried onion… used with light fish sauce.
---
Shrimp salad: shrimp with bitter melon: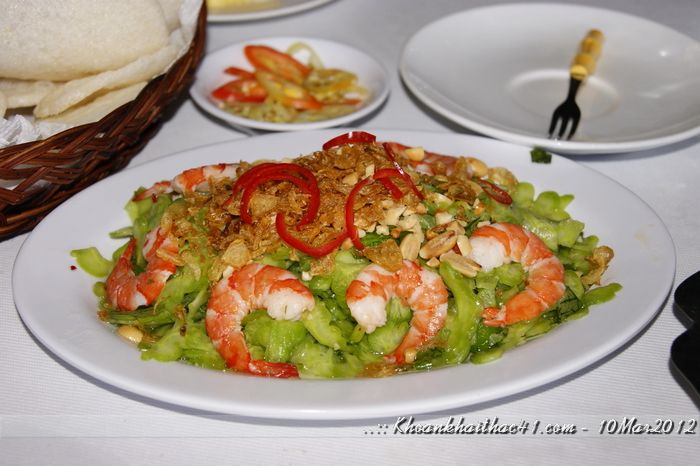 ---
Chả cá – grilled chopped fish. is a kind of time-consuming and meticulously prepared food: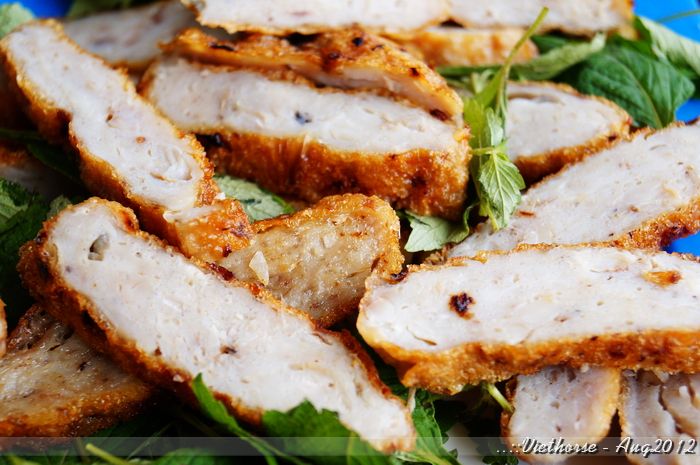 ---
Burned calves meat – must have special sauce for it. I have no idea how to call or how to make it.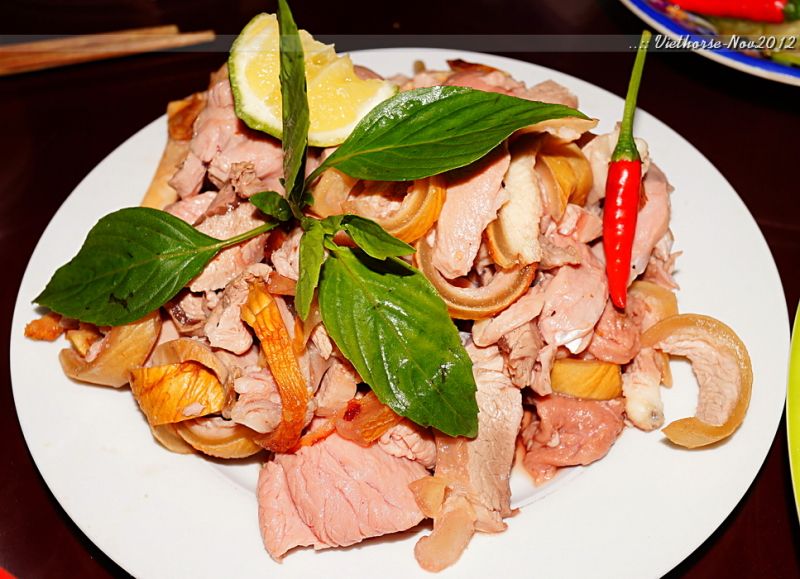 and in a weekend meal: