Ngày 2 – Day 2: Sakeo (Thailand) – Chiang Rai (Thailand)
Vì thời gian khá hạn chế, nên hai ngày đầu tiên cả đoàn phải thực sự cố gắng để có thể tới được Chiang Rai trong ngày thứ 2.
Ngày 1 gần 850km, qua 2 khẩu.
Ngày 2 gần 1000km, trong nội địa Thailand.
We don't have much time given for the trip, that 's why we have pushed for the first two days. We have to be at Chiang Rai after 2nd day.
1st day almost 850km, crossed 2 borders.
2nd day, almost 1000km domestic Thailand.
Liệu có thể thực hiện được không!? / Can we make it??
Sáng sớm xuất phát tại KS ở Sakeo – Departure early from hotel in Sakeo:
Đổ xăng lần đầu tiên trên đất Thái / First fuel in Thailand: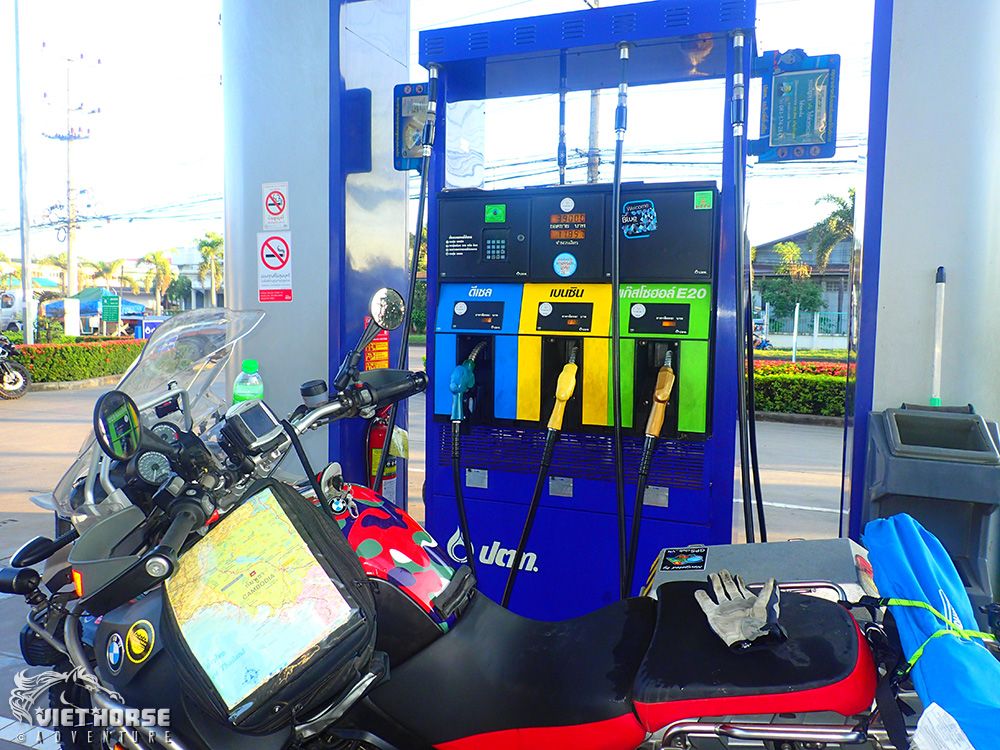 Chào mừng đến Thailand / Welcome to Thailand.
Có gì đó trên đường / something on the road…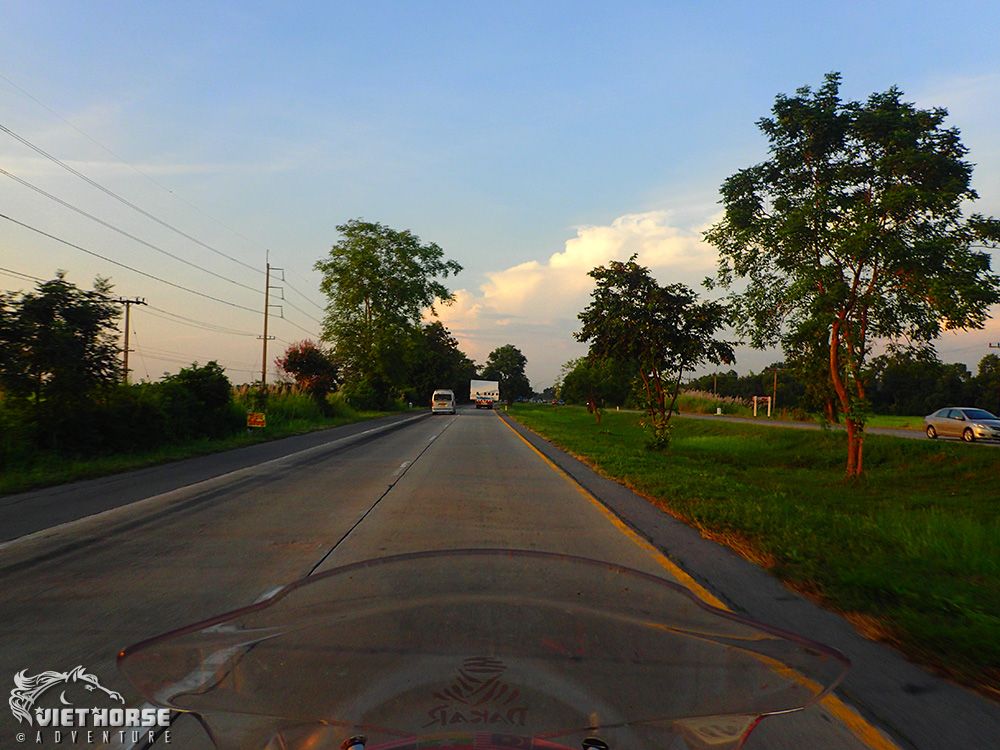 Không đùa nhé / no kidding!!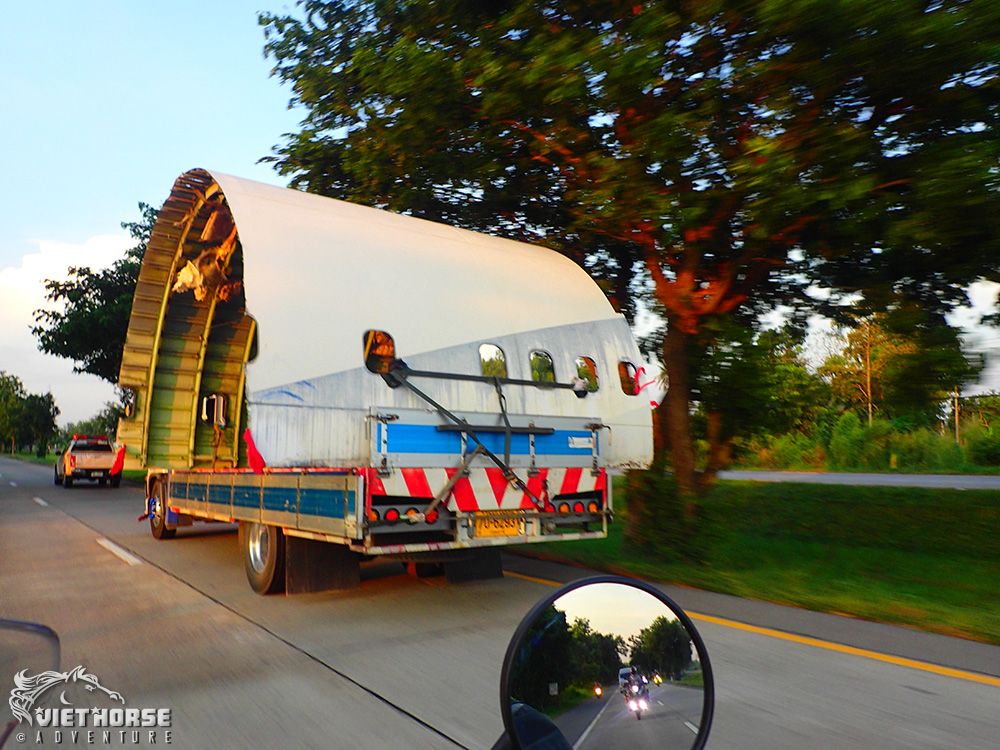 Có lẽ sẽ tới KS ở Chiang Rai sớm hơn nhiều nếu như không mất 3 tiếng đồng hồ đợi sửa chiếc xe của mình. Thanh paralever lần trước chạy offroad bị cong đã nắn lại, hôm qua chạy đường Cambodia nó lại bị lại. Ông thợ Thái lan này quá cẩn thận nên mang đi chỗ khác chuyên xử lý nhôm và hợp kim, hơi mất thời gian.
My paralever was bent during my last offroad trip in Vietnam and it bent again since the day before because of whooping some Cambodian roads. The Thailand mechanic spent around 3hrs to get it straighten up for me. What a mess.
Cuối cùng thì cũng tới ks lúc nửa đêm / finally reached the hotel at mid night.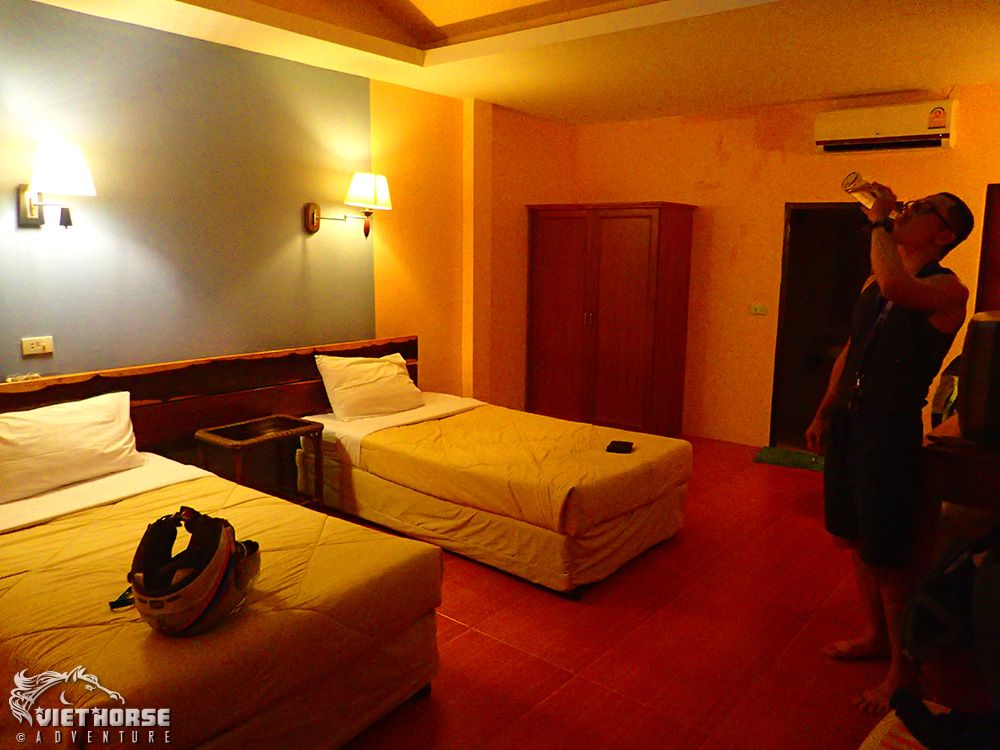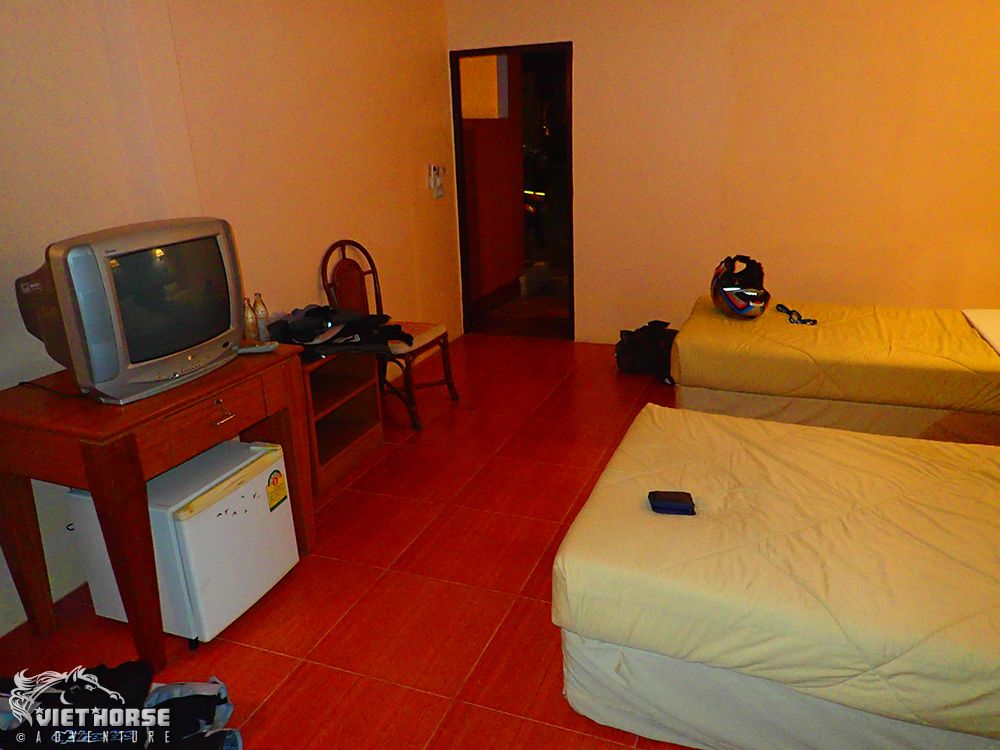 Gần 1000km cho ngày thứ hai / Almost 1000km for the 2nd day: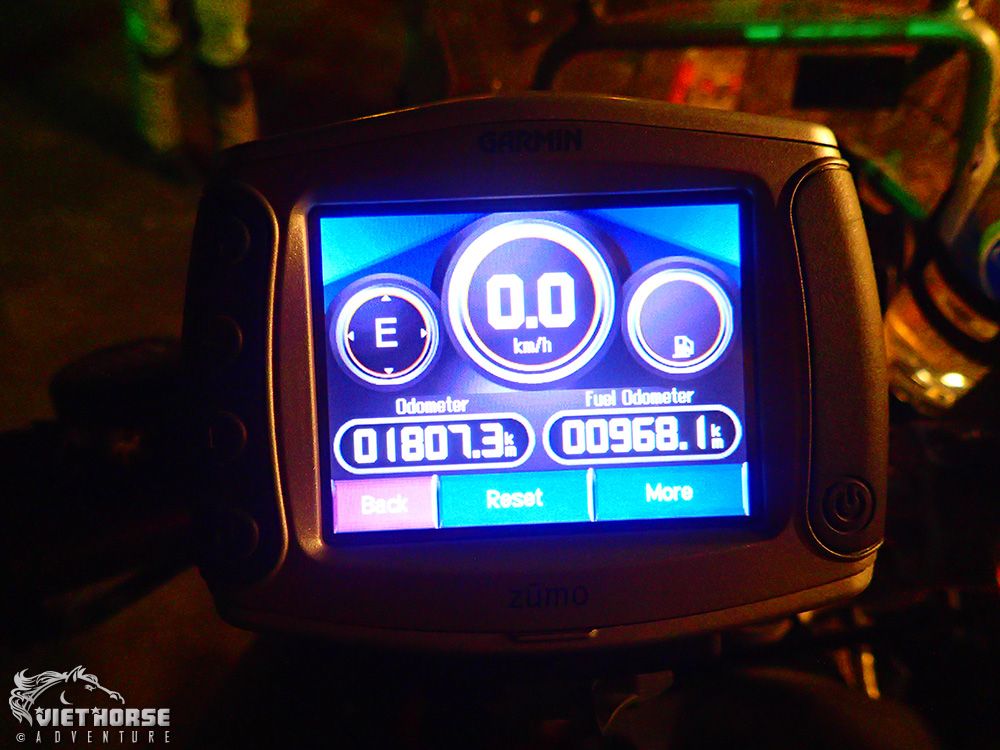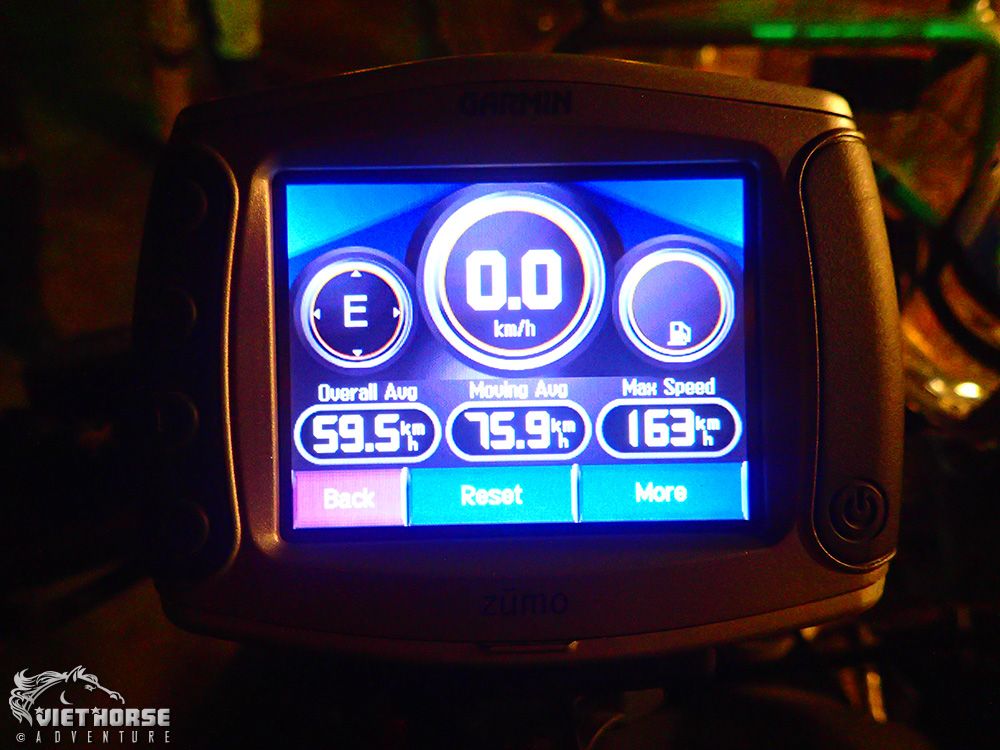 Xong chai bia, ngủ say như chết, hy vọng ngày hôm sau sẽ nhẹ nhàng hơn / Done a beer. Slept like a dog. Hope for a better next day.
TRacklog ngày 2 / Day 2 tracklog: