Ngày 7 – Day 7: Yangoon (Burma) – Hpa-An (Burma)
Ngày này theo kế hoạch là ngày cuối cùng chạy xe trên đất Myanmar. Sau khi qua đất Thailand, mình sẽ chạy về khu vực Khao Yai để tham dự GS Challenge, còn mọi người thì chạy về BKK. Hai điểm cách nhau chừng trên 200km.
As per planned, it's the last day of our riding in Myanmar. After come back to Thailand, we will split into two. I myself would head to Khao Yai National park to attend GS Challenge event. The rest would go to BKK.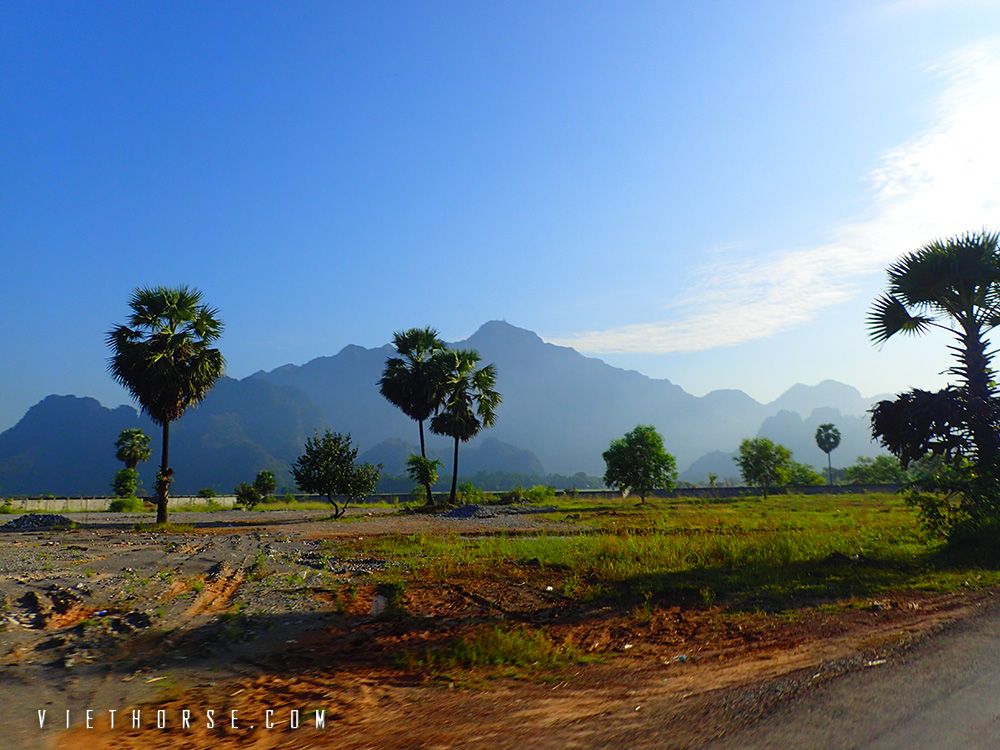 Đường từ Hpa-An đi ra khoảng trên dưới 100km thì khá thoáng / Approx 100km outskirt of Hpa-An, the roads were quite clear: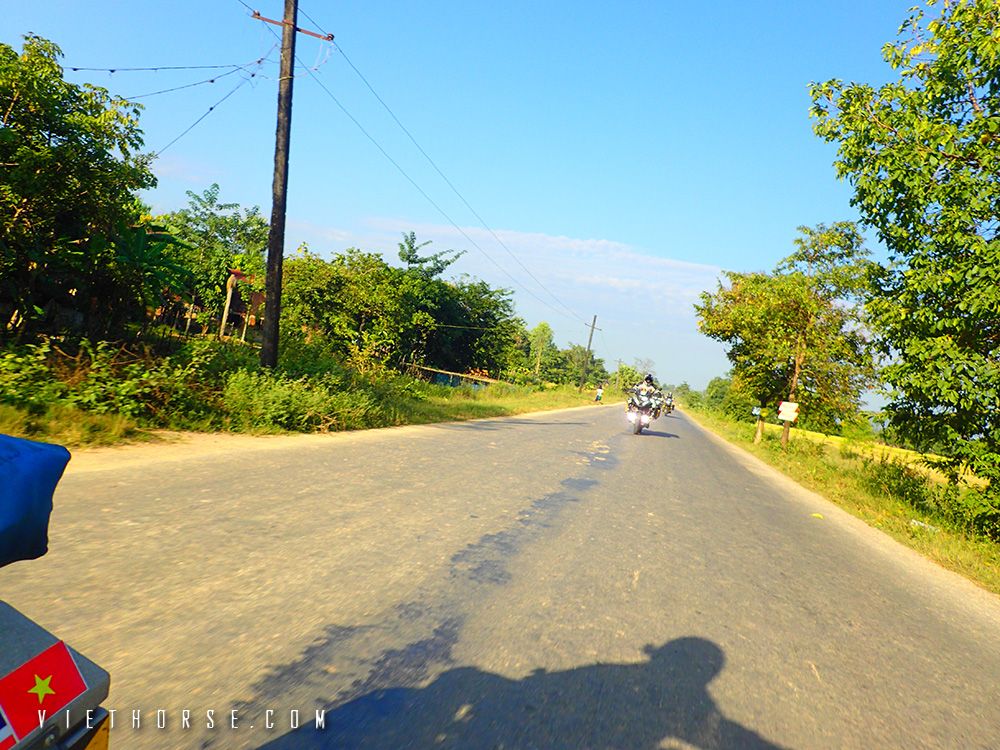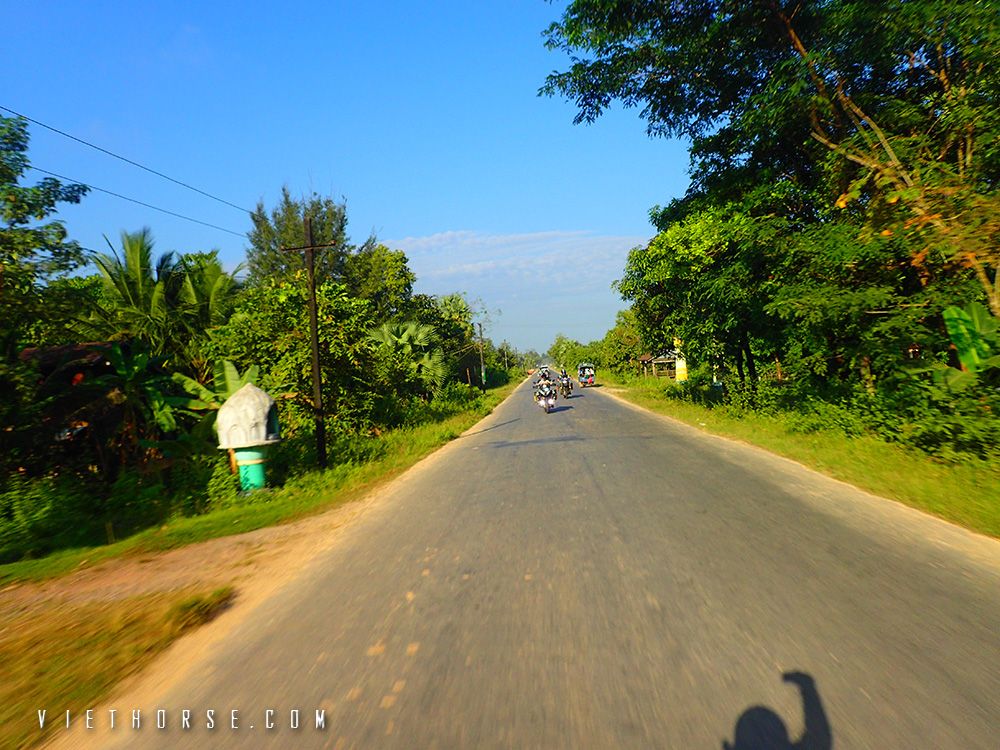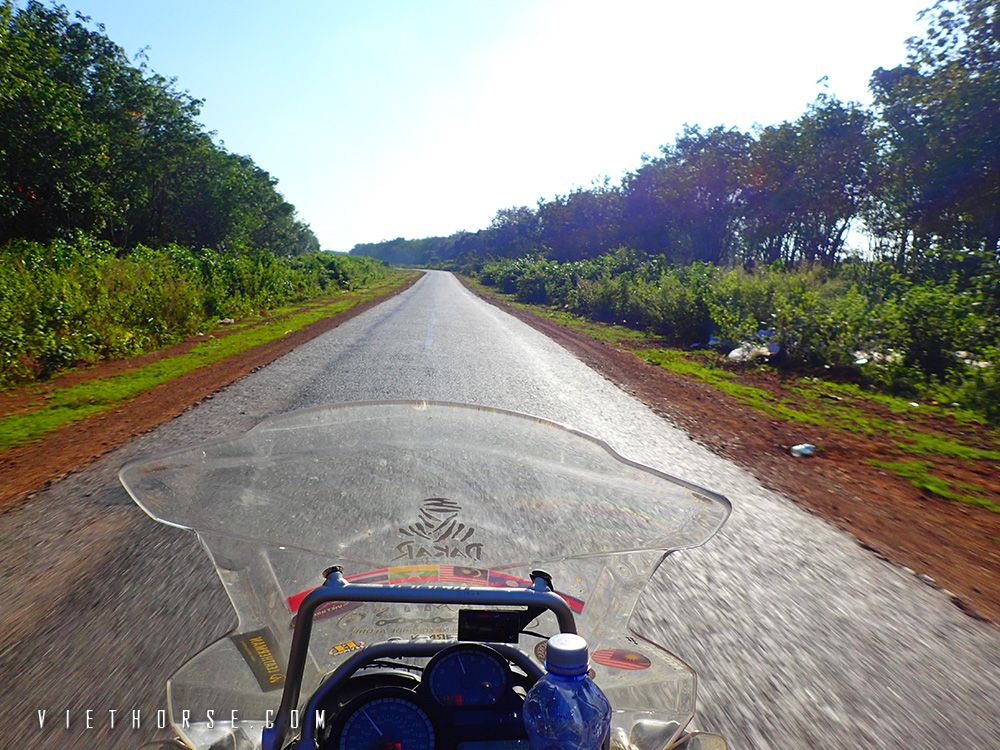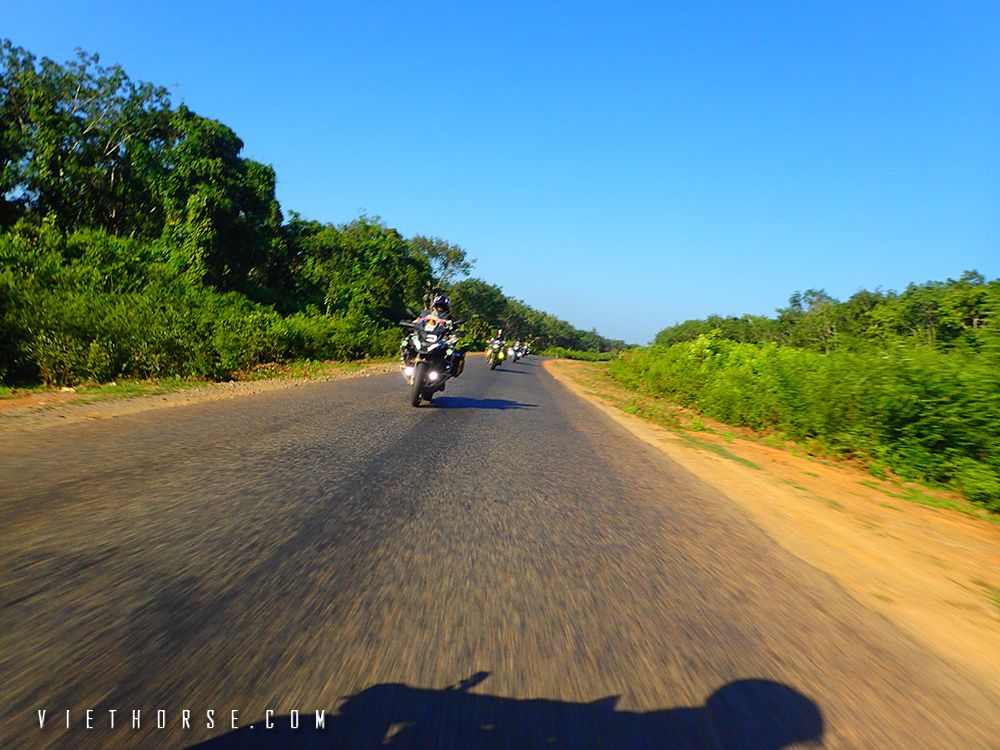 Sau đó là một đoạn khá dài đường xấu, nhiều ổ gà. Đường hẹp mà đông xe nên đi chậm. Càng gần về Thailand, trời càng nóng. Chạy đường xấu cứ lo cái thanh chống của mình. Bị cong một lần là nó luôn dễ bị lại nếu gặp đường xấu và nhất là khi chở nặng.
After that the roads went bad, with lots of potholes. Narrow and crowded road slowed us down a lot. The closer to Thailand border, the hotter it was. On bad roads, I felt so sorry for my bike and a bit worry about its paralever. It bent once, then easily to be bent again and again.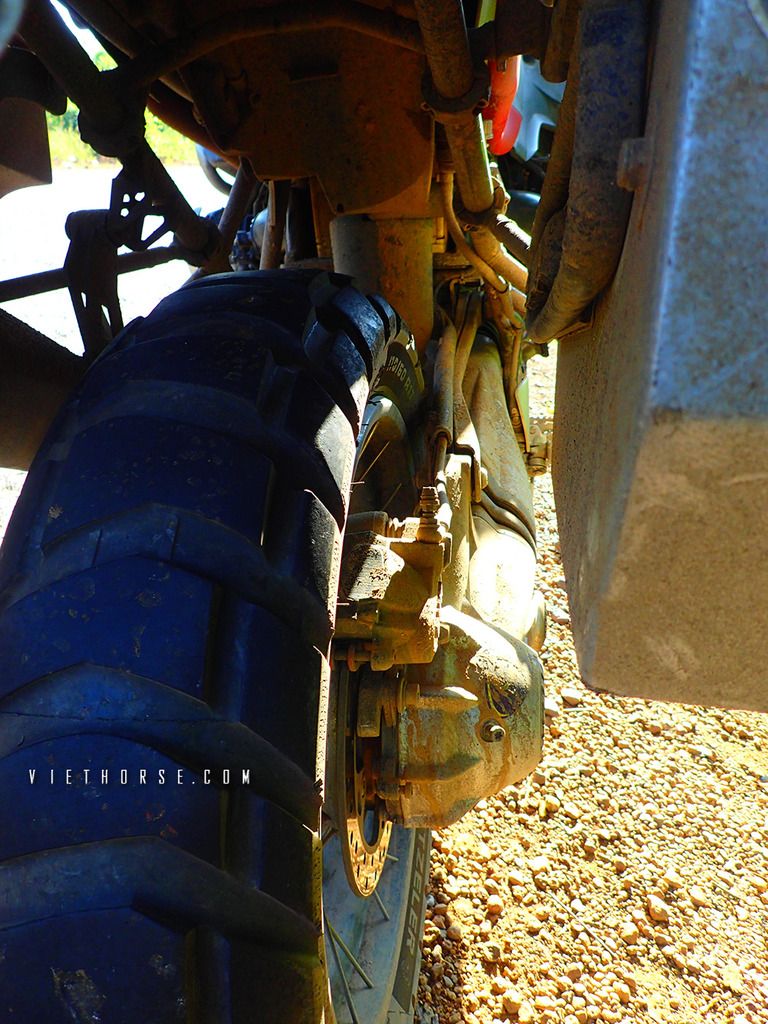 Lốp Karoo3 tới đây gần như hết rồi. Cỡ 3 ngàn km gì đó / The Karoo3 rear tire looked bald now, after approx 3k km.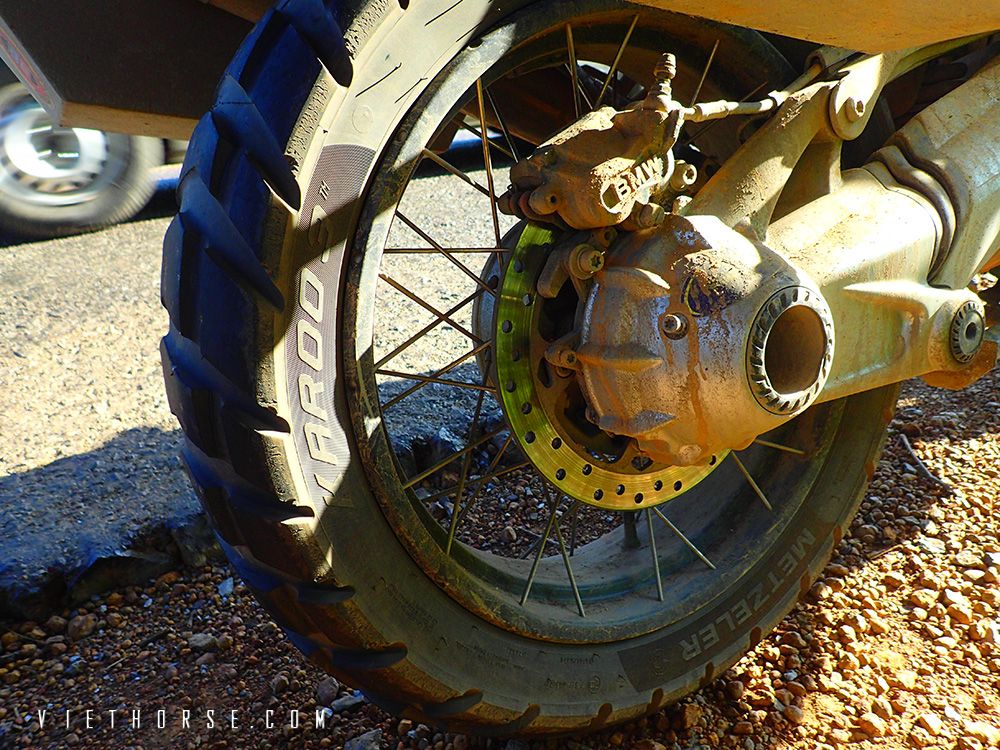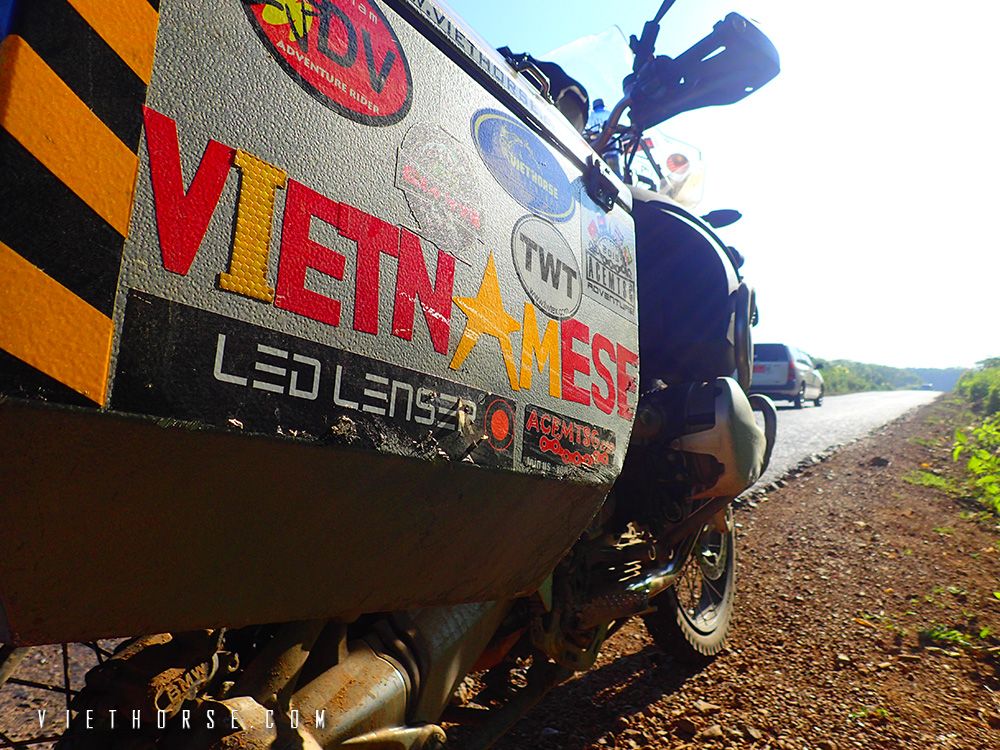 Giao thông kiểu này giống bên Cam quá / Looked like Cambodian traffic: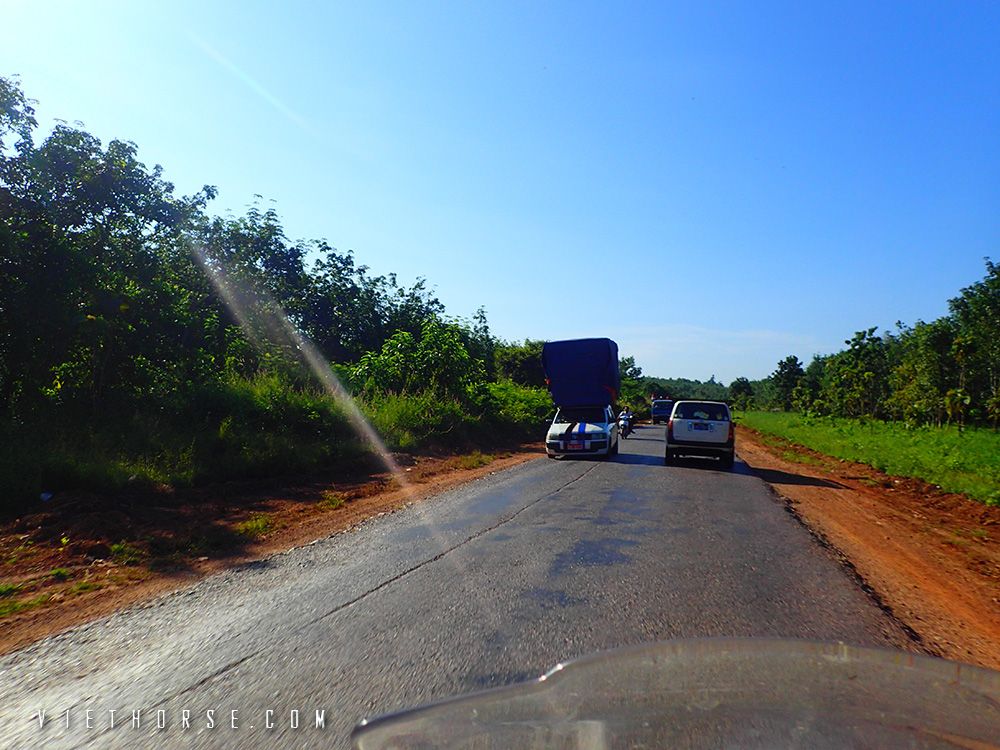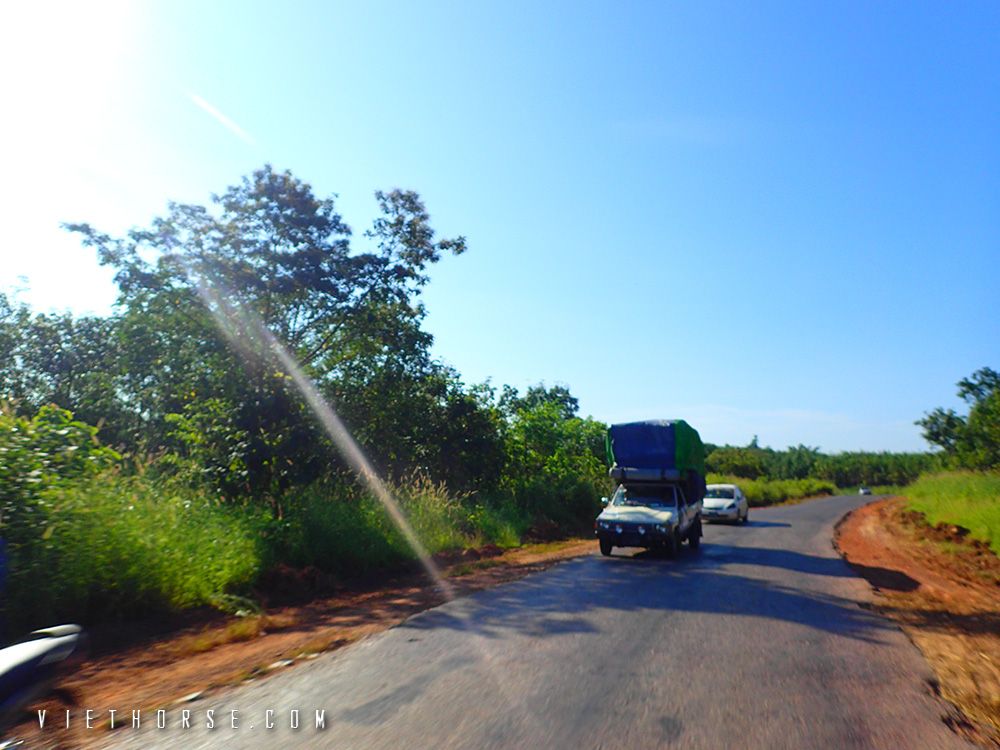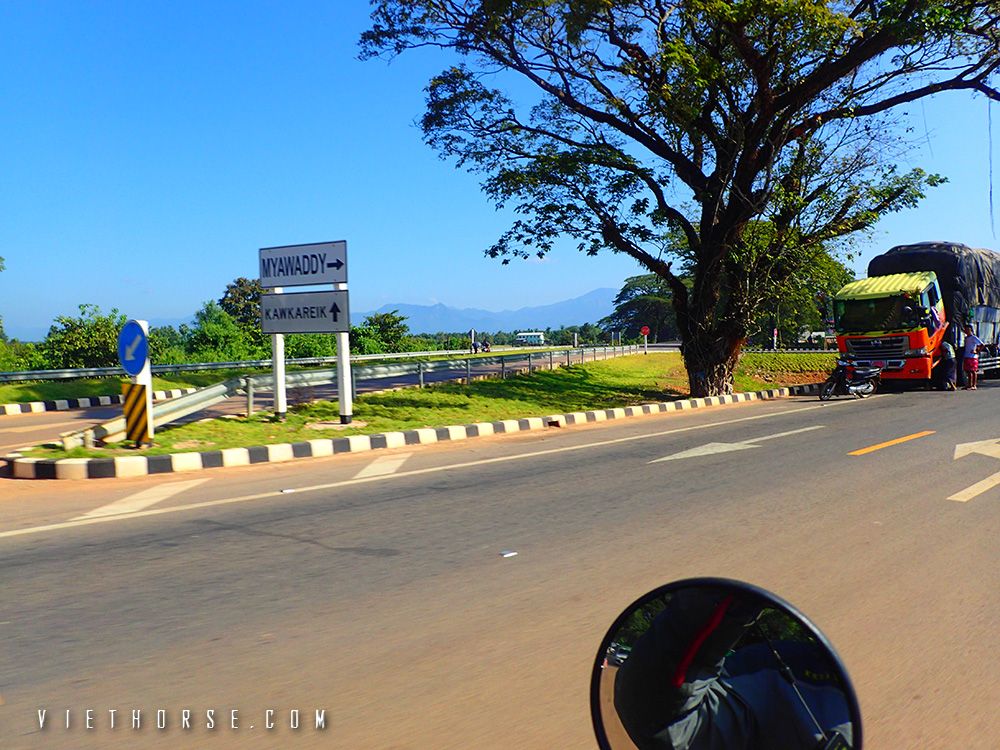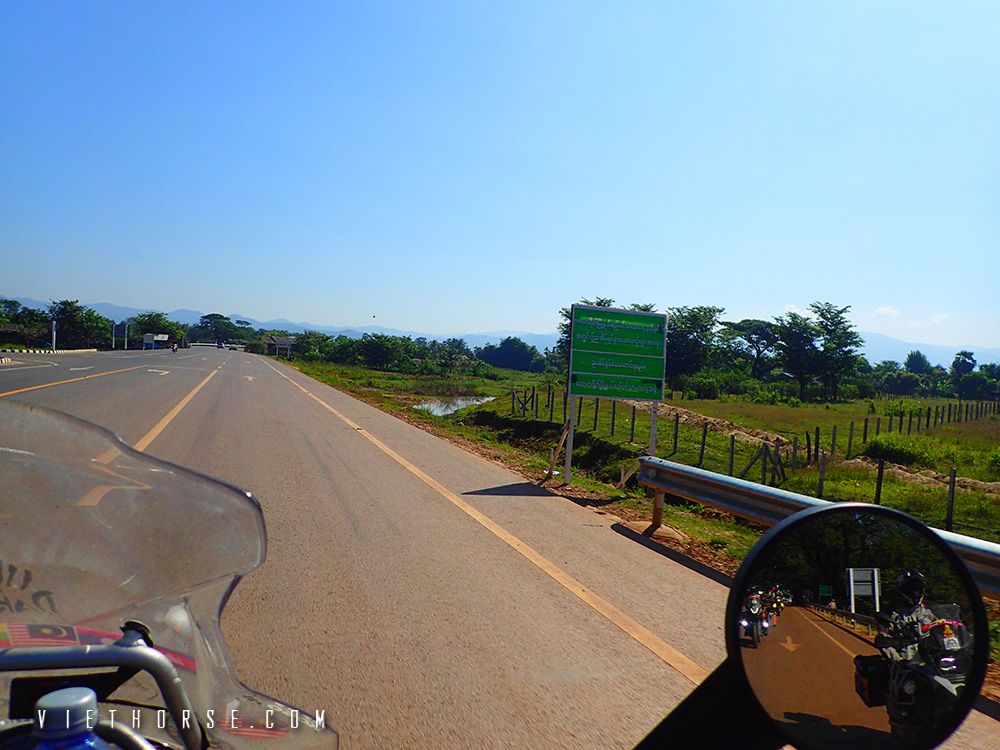 Đường của Myanmar này đẹp quá / Nice road: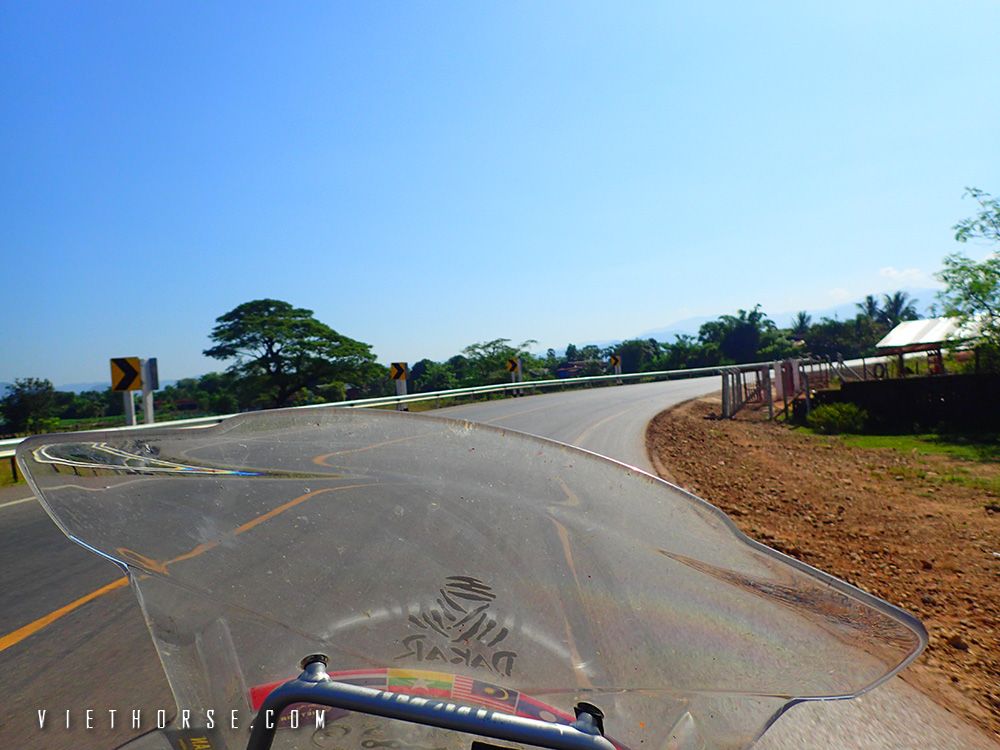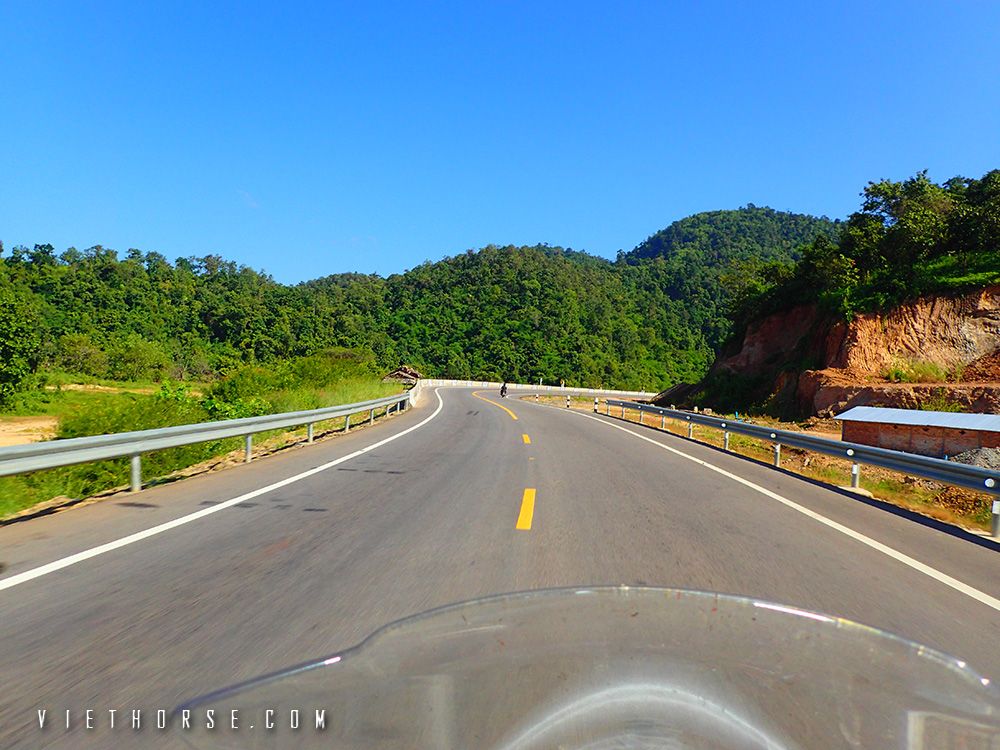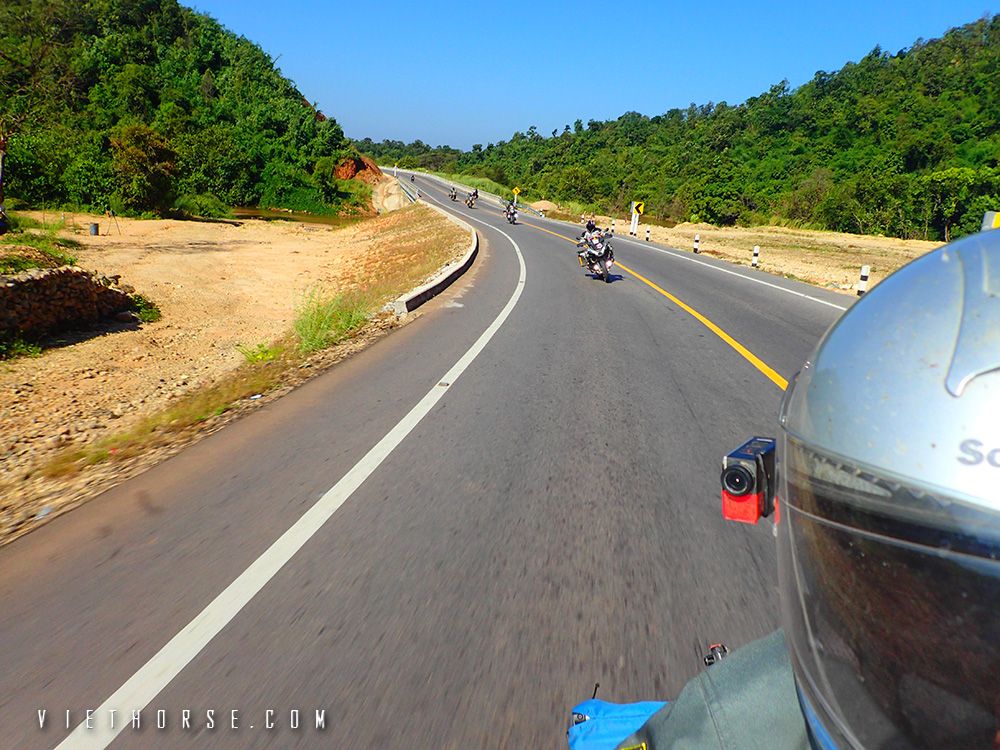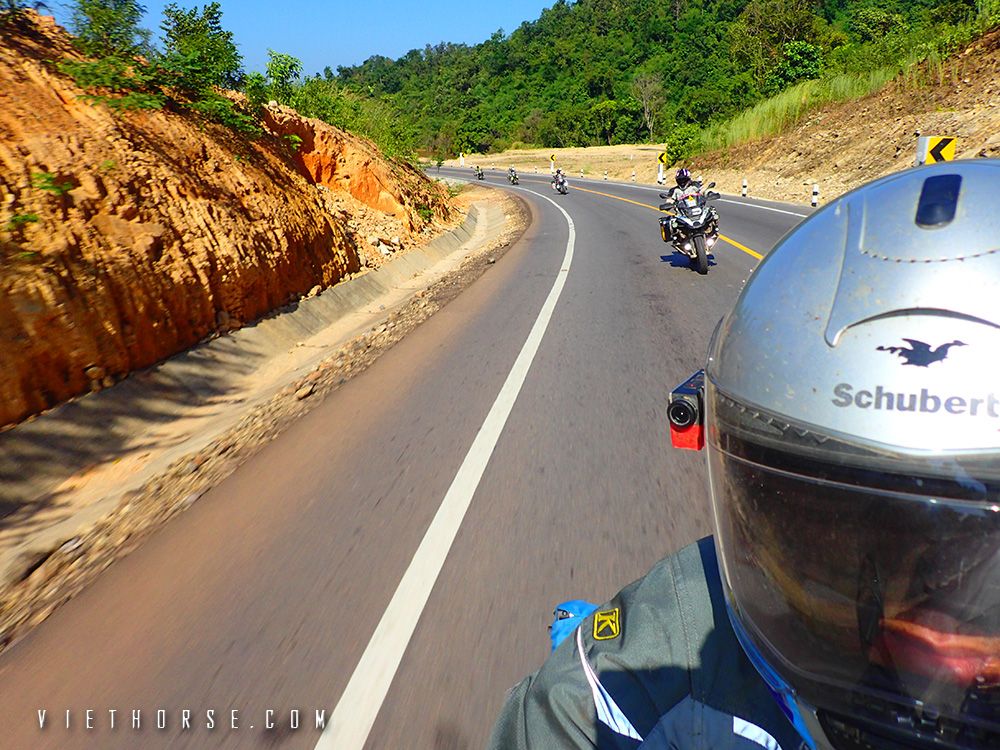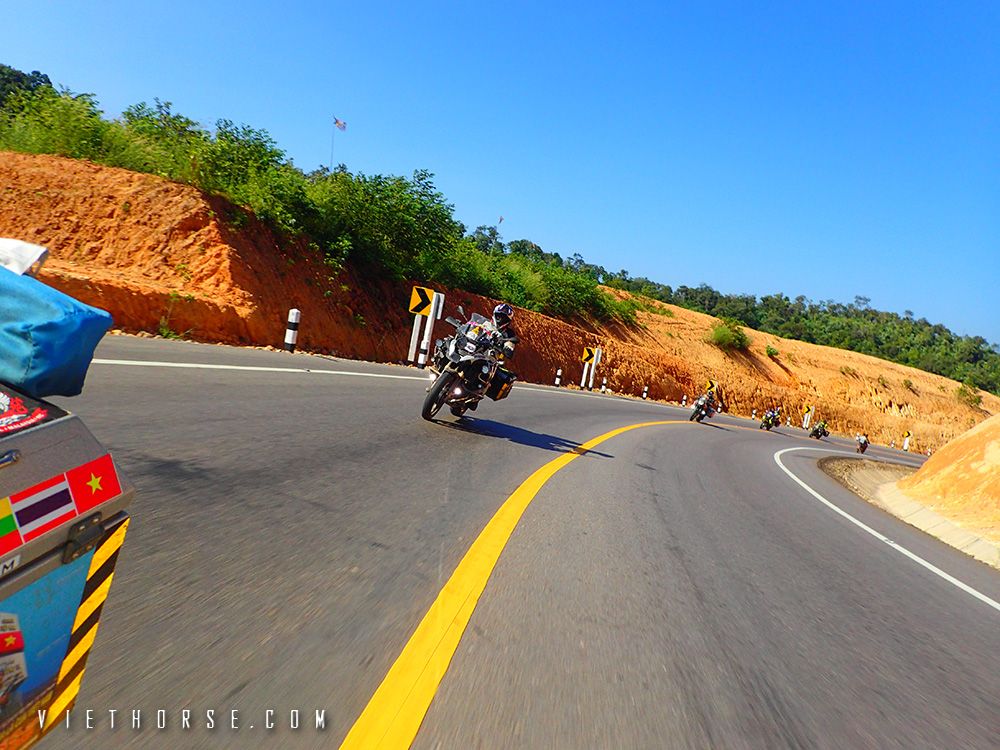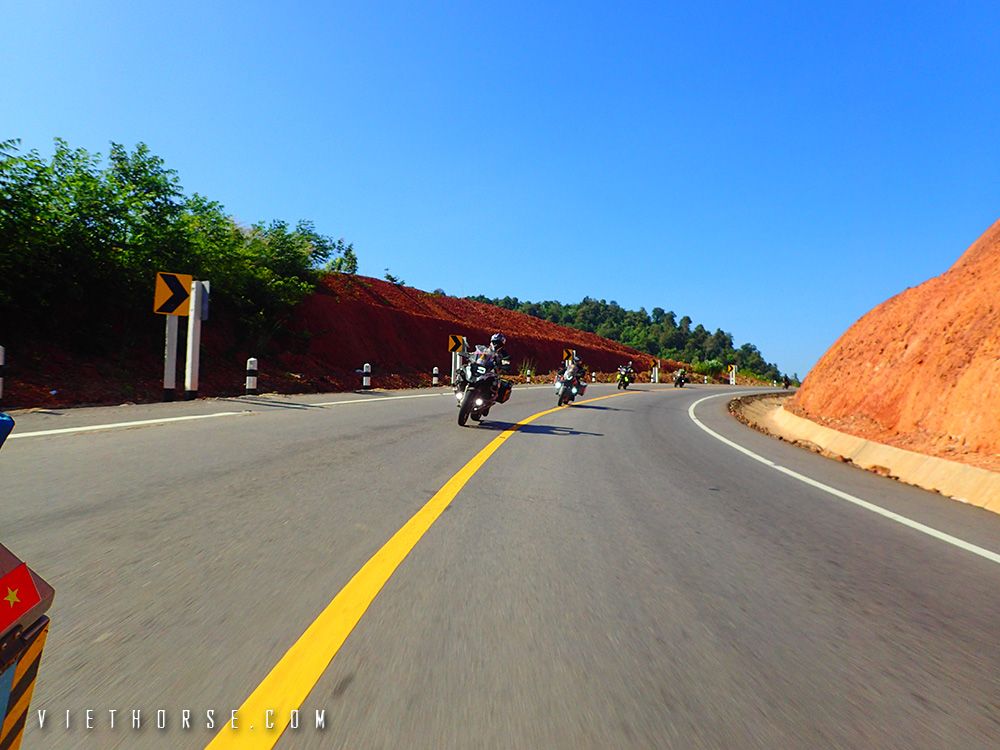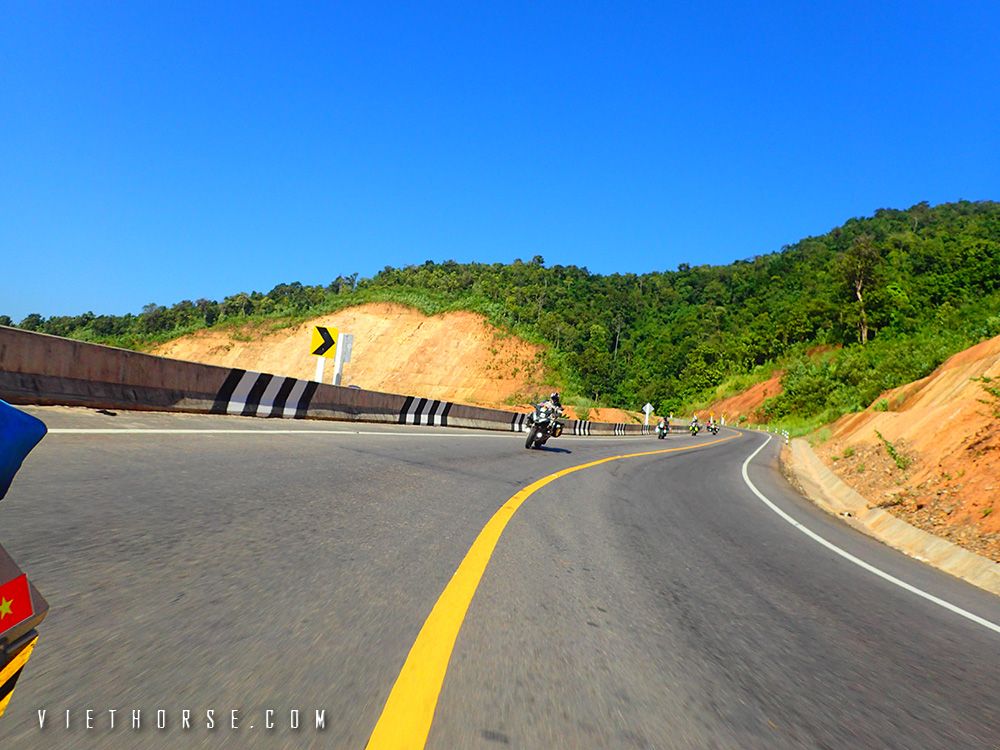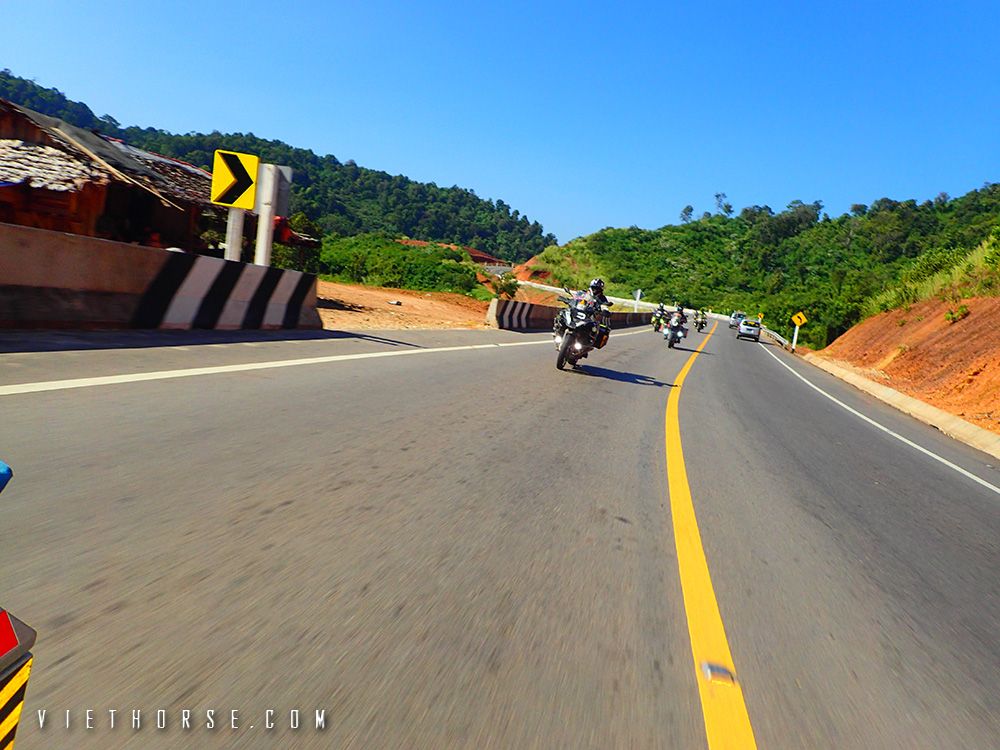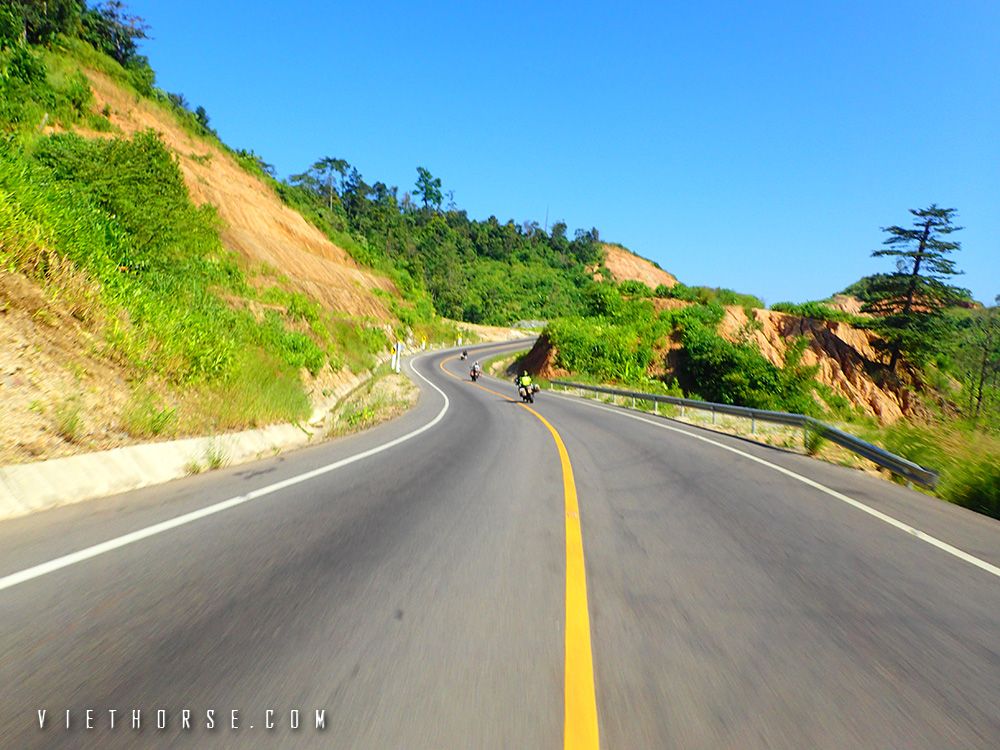 Đường đẹp, tốc độ rất tốt, do đó anh em tới cửa khẩu sớm hơn khá nhiều so với chiếc xe van của nhà tour nên đành ngồi đợi / Good roads, our speed was so good, thus we reached the border pretty earlier than the tour van, we gotta wait: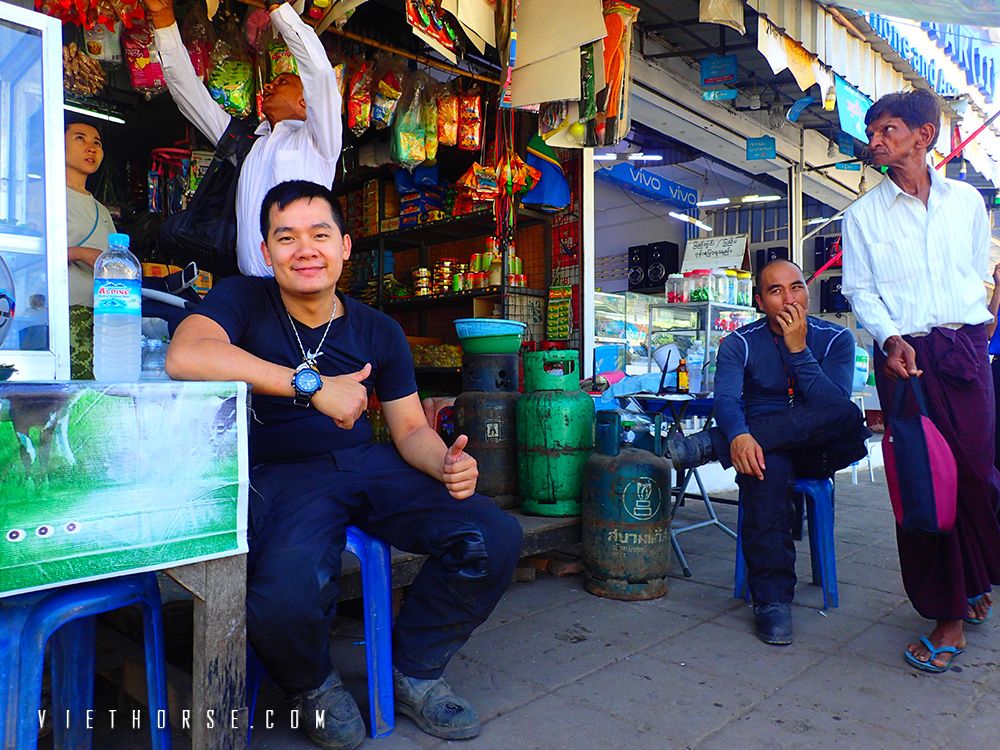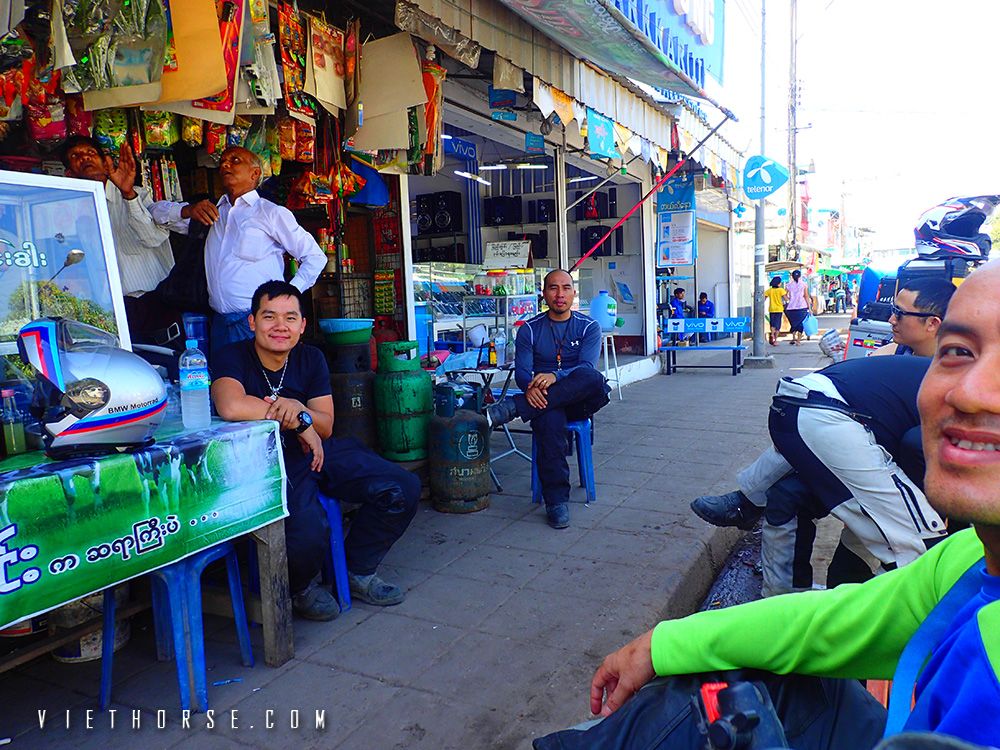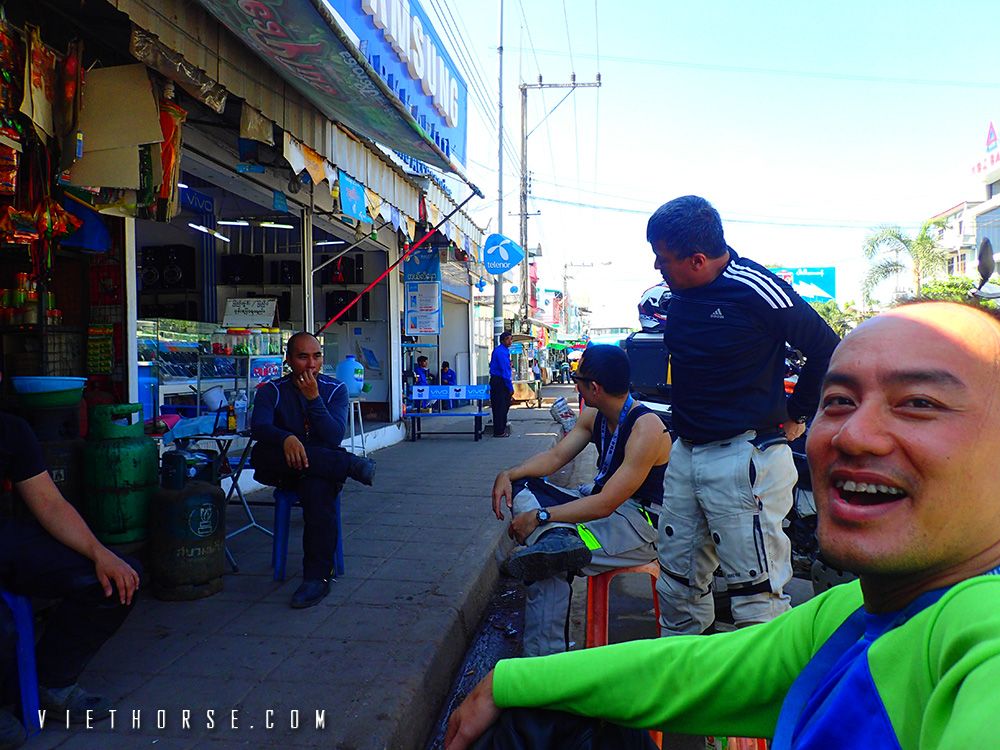 Lên đường qua cửa khẩu về lại Thailand / Crossing border, getting back to Thailand: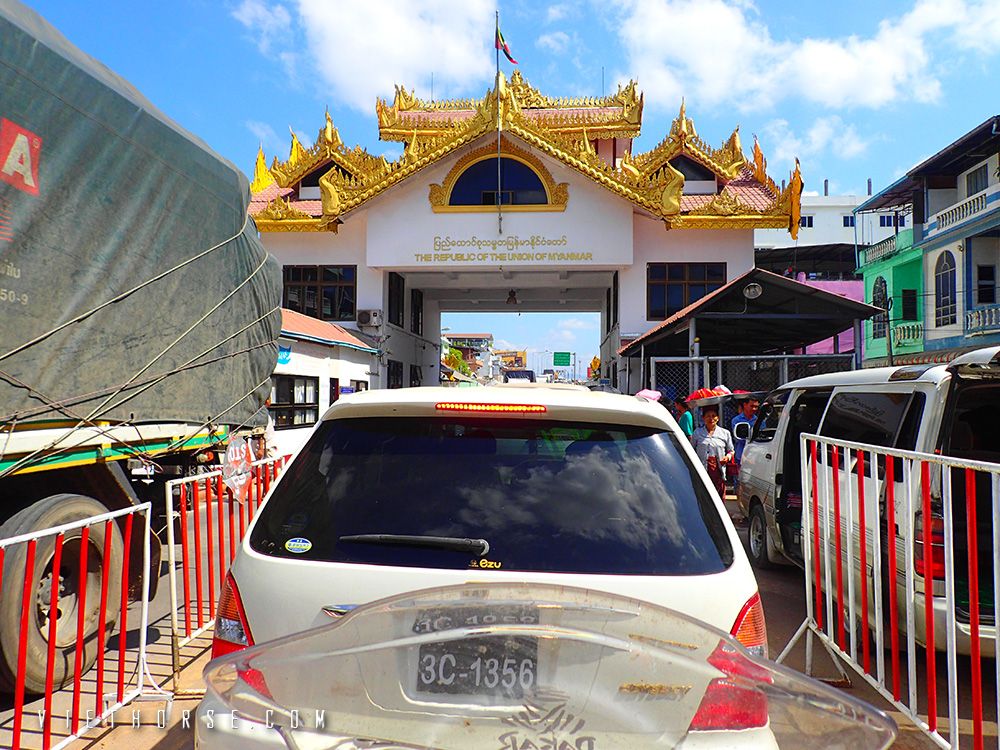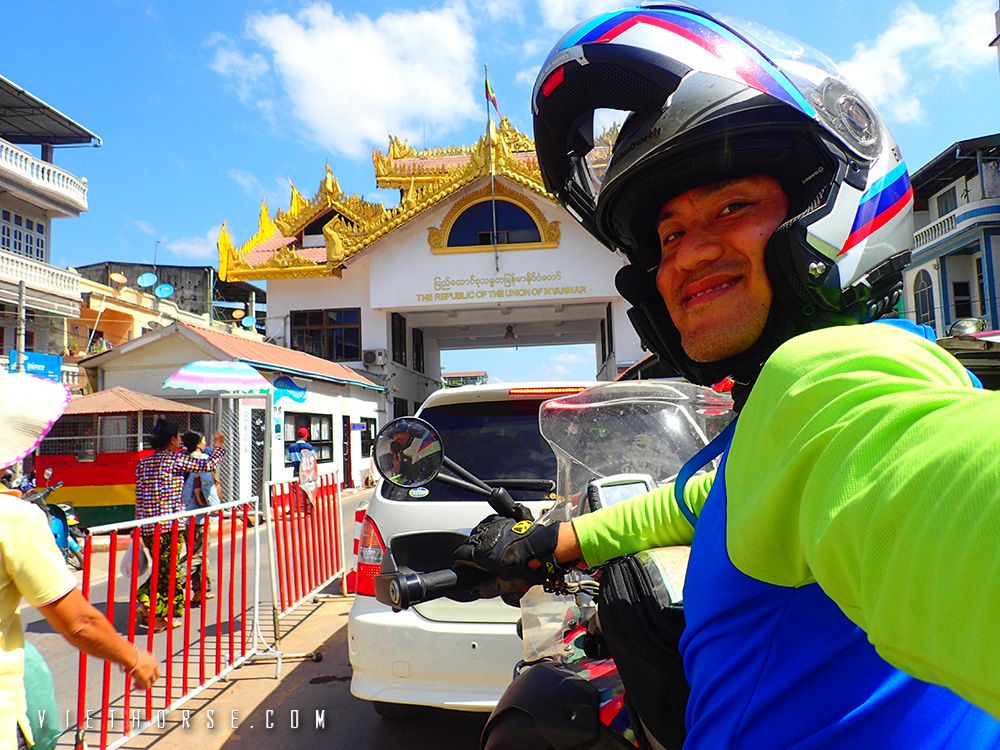 Xếp hàng làm thủ tục rời Myanmar / Lined up for formalities: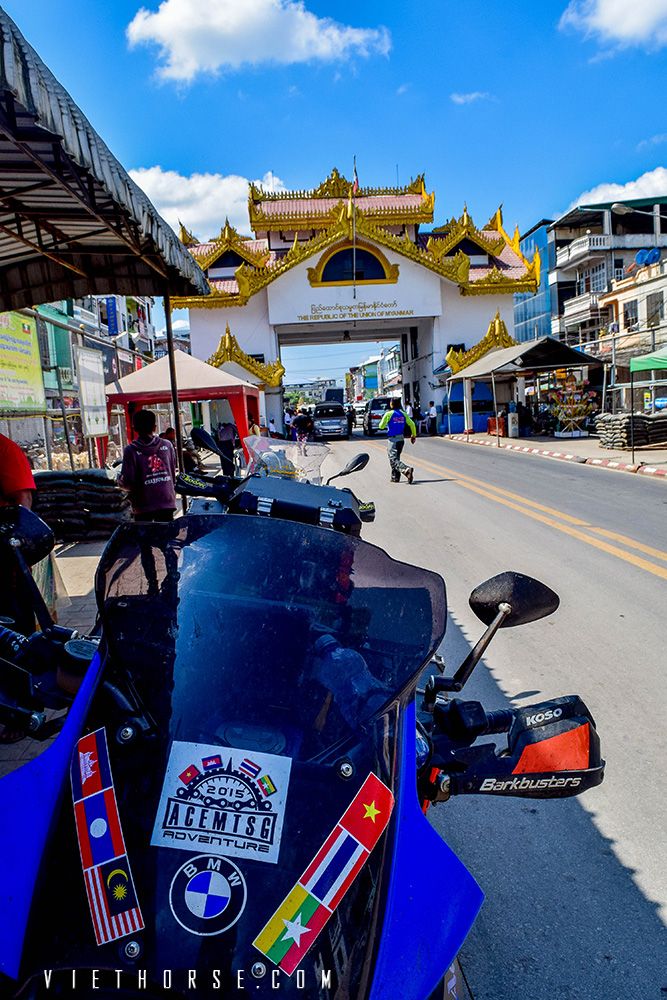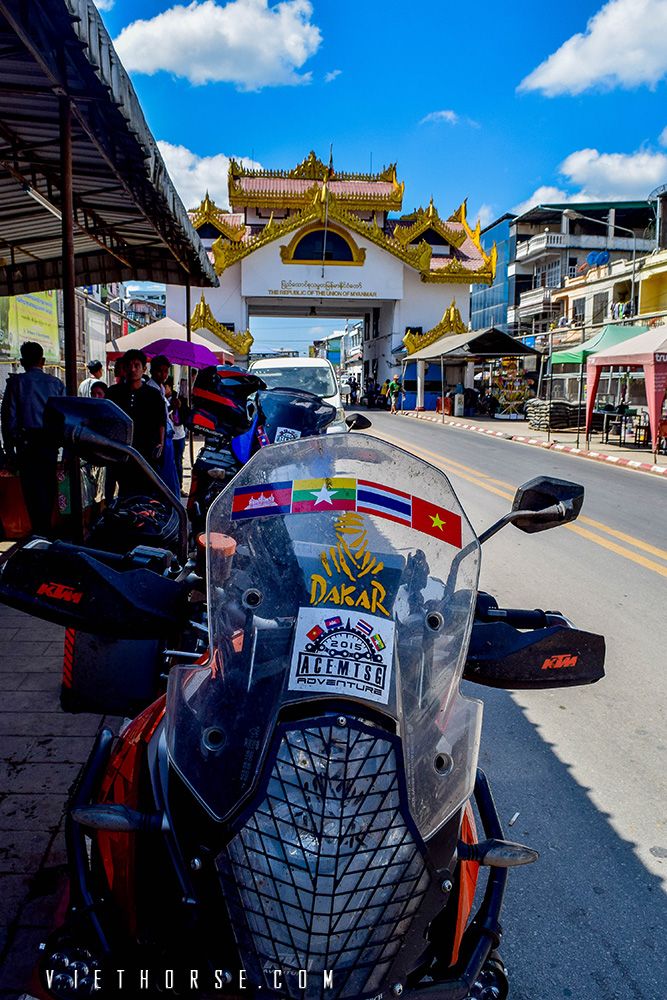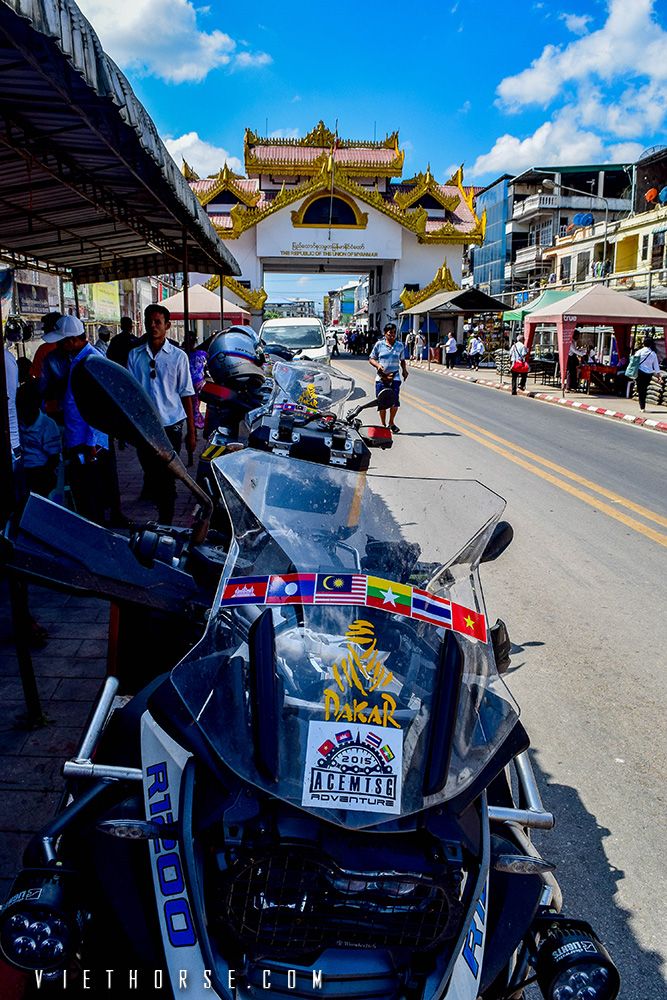 Cả đoàn chụp hình chung với anh em nhà tour và đại diện Bộ du lịch Myanmar (ngoài cùng bên trái) / Got a pix with the tour guide and representative from Tourist ministry of Myanmar (far left):
Lên xe qua cây cầu là sang đất Thái / Thailand was just other side of the bridge: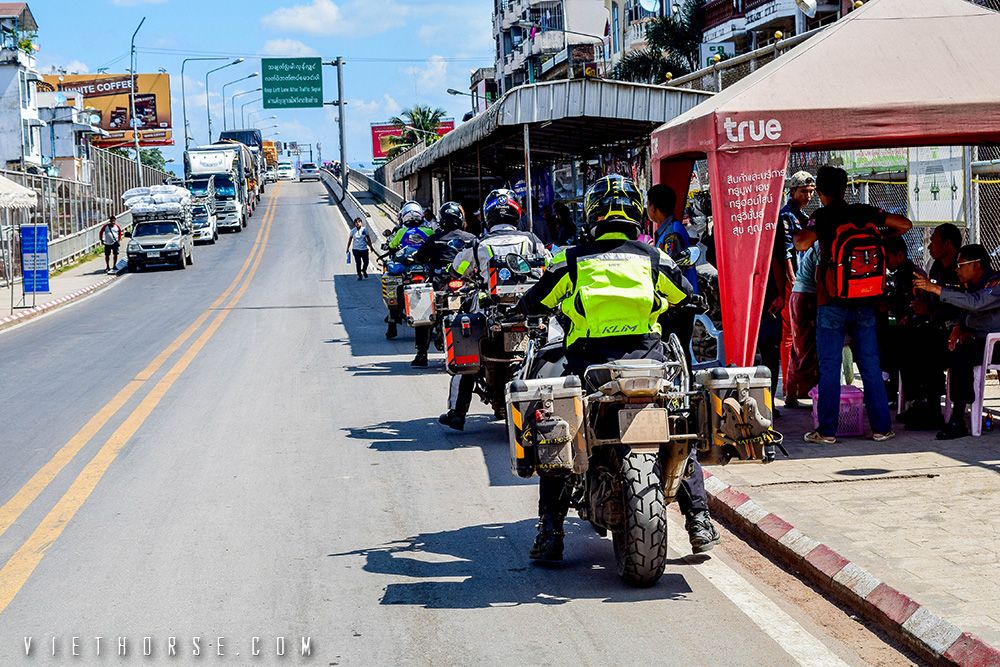 Chia tay Myanmar, hẹn ngày gặp lại / leaving Myanmar, hope we would be back very soon: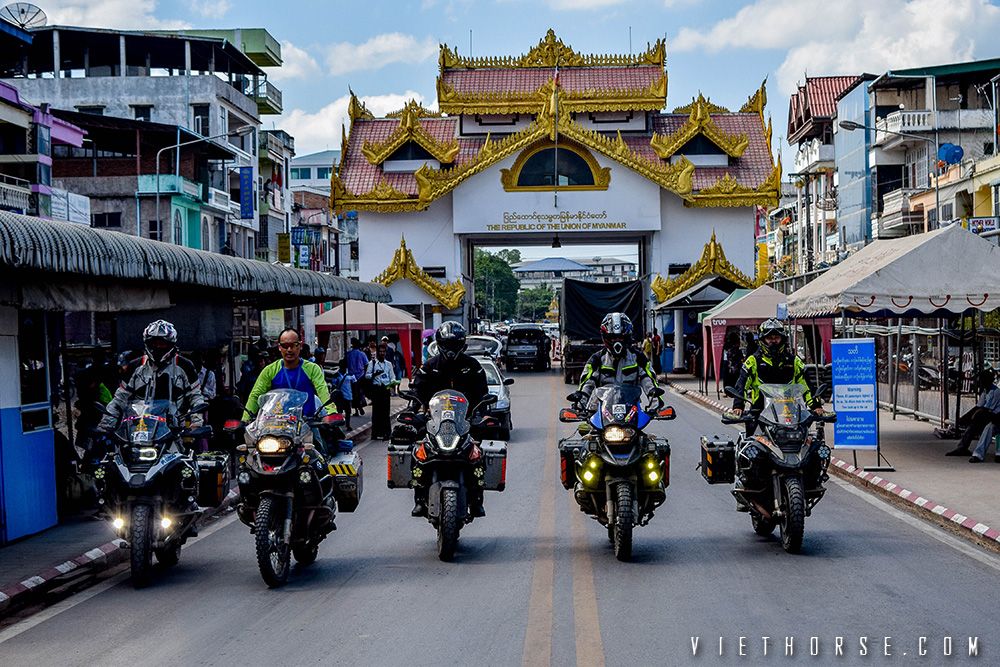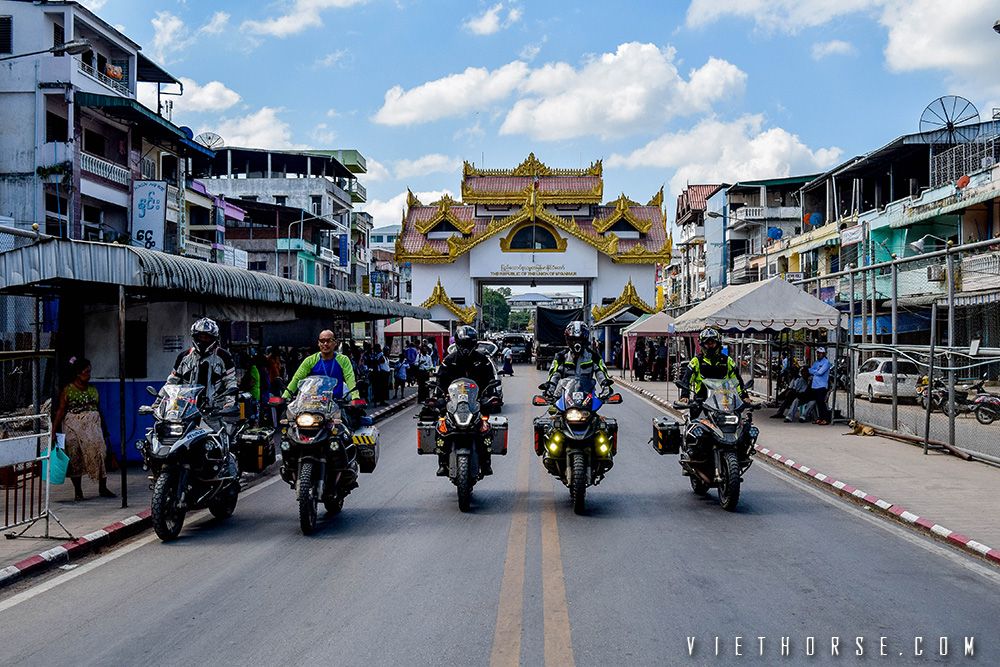 Thủ tục bên Thái khá nhanh, vì có người của Sở Du lịch của tỉnh Tak ra hỗ trợ làm các loại giấy tờ. Không những thế, còn có một đoàn motor của địa phương ra đón đoàn.
Entry procedures in Thailand was so fast as we had support from Bureau of Tourist of Tak province come to site to support. More than that, they even sent a motorcycle team to receive us.
 Đến Tak, đoàn motor dẫn anh em vào một nhà hàng ăn trưa rất hoành tráng. Mình thì muốn dừng lại một chút thôi rồi còn đi tiếp, đường còn xa lắm / The motor team and Tak tourist people led us to a very nice restaurant,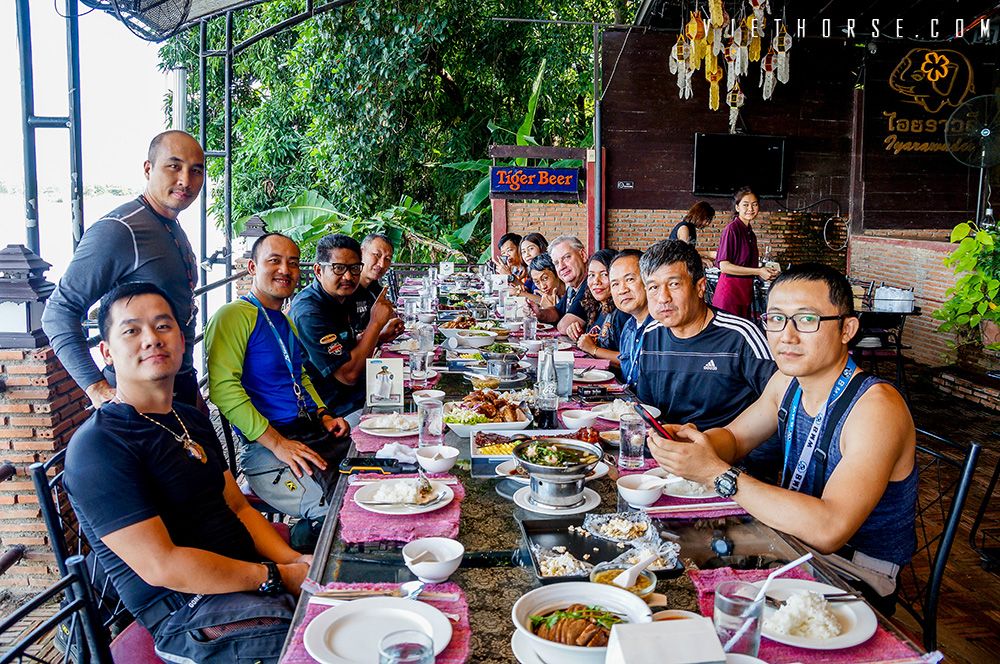 Nhiều món ăn địa phương rất ngon, vậy mà phải vội vội vàng vàng... Lots of nice local food. But I had to be in hurry mode. Hell…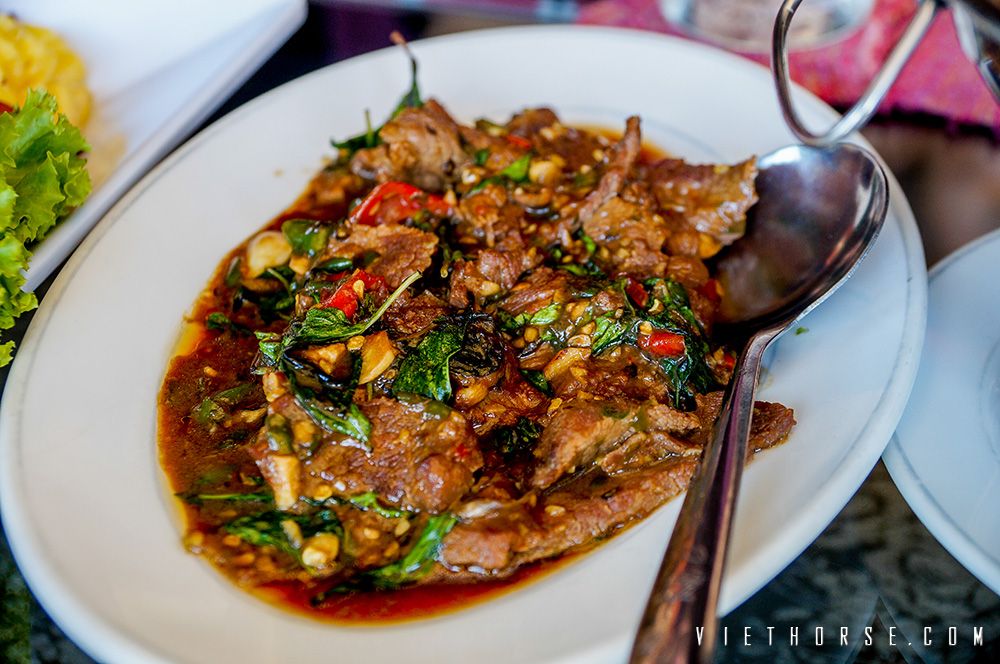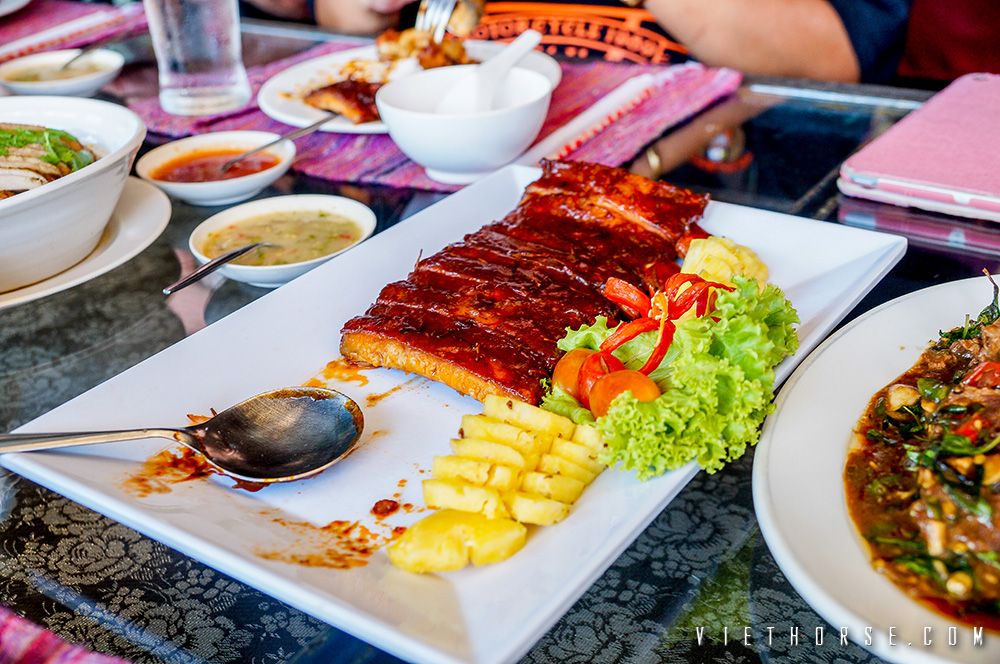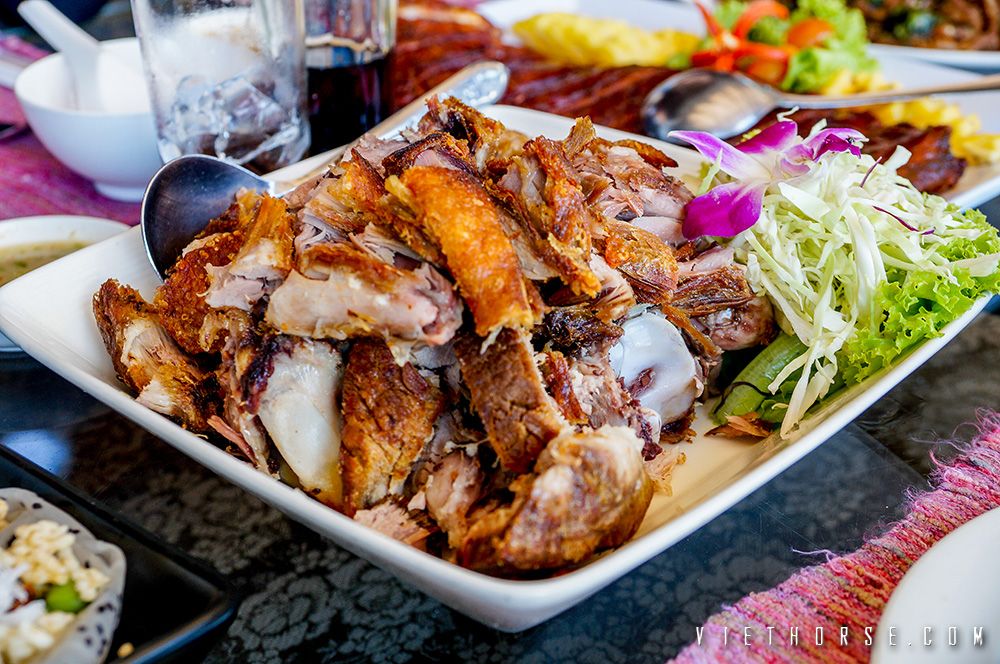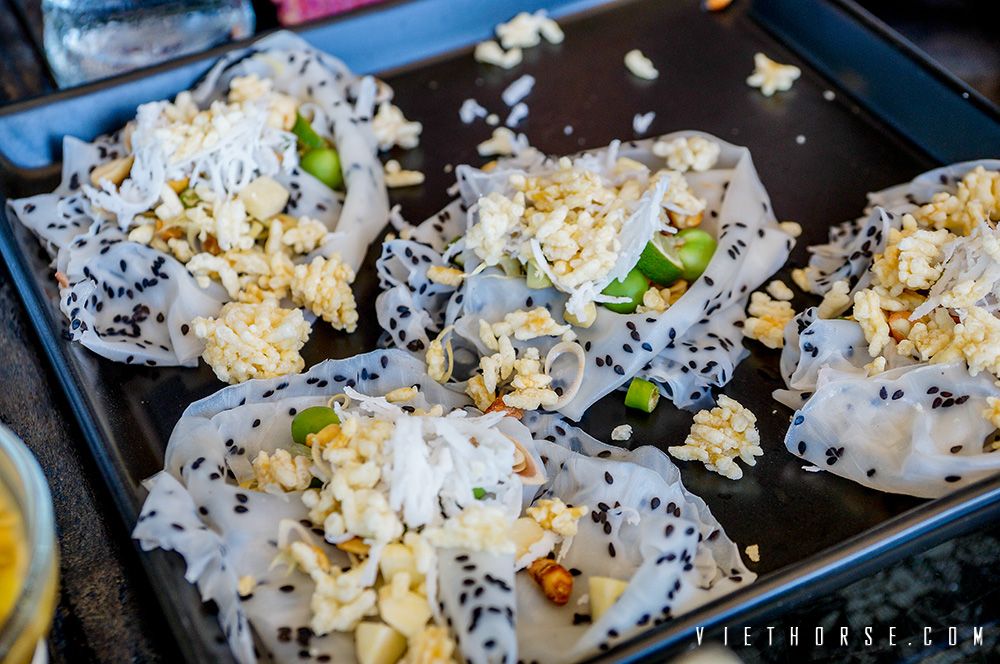 Như vậy là chuyến đi khám phá một phần đất nước Myanmar cơ bản là kết thúc, mọi việc cơ bản đúng theo kế hoạch đã đề ra, mặc dù ngày cuối cùng hơi cập rập cho mình. Các bạn trong nhóm từ Tak về BKK rồi về lại VN vài ngày sau đó. Còn mình tham gia GS Challenge ở Khao Yai trước khi tiếp tục hành trình xuống phía Nam tới Kuala Lumpur, Malaysia.
Well, and so the Myanmar discovery trip had been completed, all happened as planned, even though the last day was a bit rush for me. My buddies left Tak province for BKK that day, and back straight to Vietnam some days after that. I attended GS Challenge event in Khao Yai before heading south to Kuala Lumpur, Malaysia.