Có rất nhiều loại giày dành cho những chuyến đi Adventure. Để có một lựa chọn đúng đắn cho mình quả không phải là đơn giản, nhất là ở Việt Nam, không có sẵn để người chơi xe có thể lựa chọn, thử giày trước khi mua.
Tôi đưa ra một số tiêu chuẩn cá nhân để chọn chiếc giày phù hợp cho nhu cầu của mình:
– Tầm giá tiền dưới $200.
– Loại giày có chiều cao cổ trung bình, cổ giày chắc chắn để chống gãy dập mắt cá chân nếu có va chạm
– Giày không dùng dây buộc giày truyền thống, cơ chế thao tác nhanh gọn
– Giày phải chống nước / không bị thấm nước
– Đế giày phải là loại có độ bám cao.
– Về cơ bản phải là đôi giày có thể vừa chạy xe mà vừa có thể dùng để đi bộ một cách thoải mái trong lúc dừng xe.
There are many kinds of adventure boots for motorcycle. It's not easy at all to have a right choice of boots in Vietnam, as there is almost none of them available for me to try before purchasing.
I have some personal criteria to identify my best fit adventure boots:
– Budget capped at $200
– It's not full length boots but not very low. The boots should high enough and strong enough to protect my ankles in case of crash
– No regular bootlace, preferred buckle type for quick response
– Waterproof is the must
– Good friction of the sole
– The boots are good for motorcycle riding and also comfortable to walk around when stop riding
Vào giữa năm 2014, Icon Patrol là đôi giày được lựa chọn / And so, mid 2014, my choice was Icon Patrol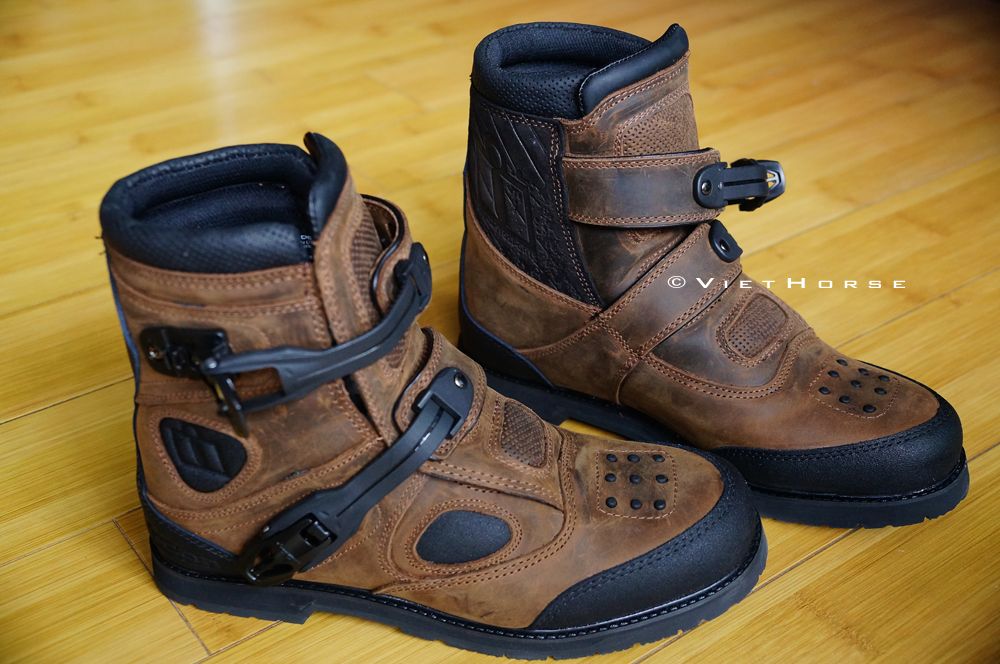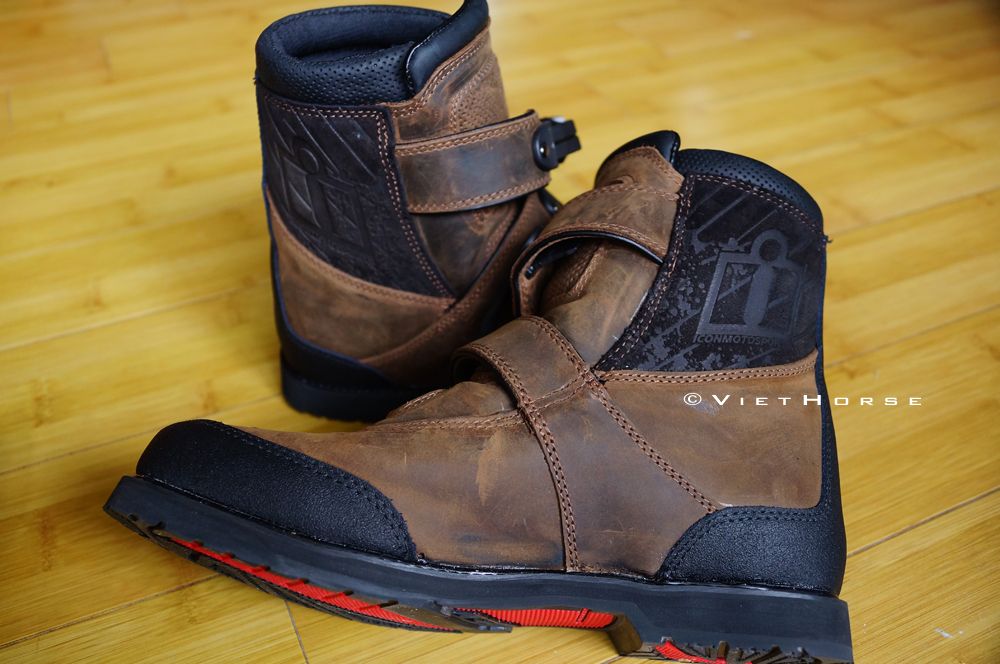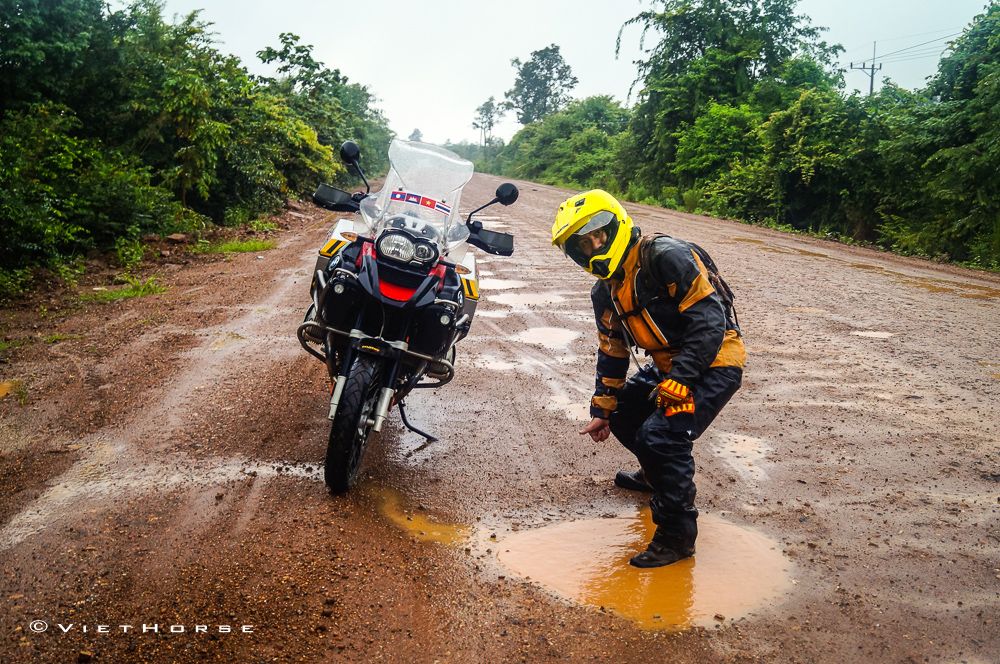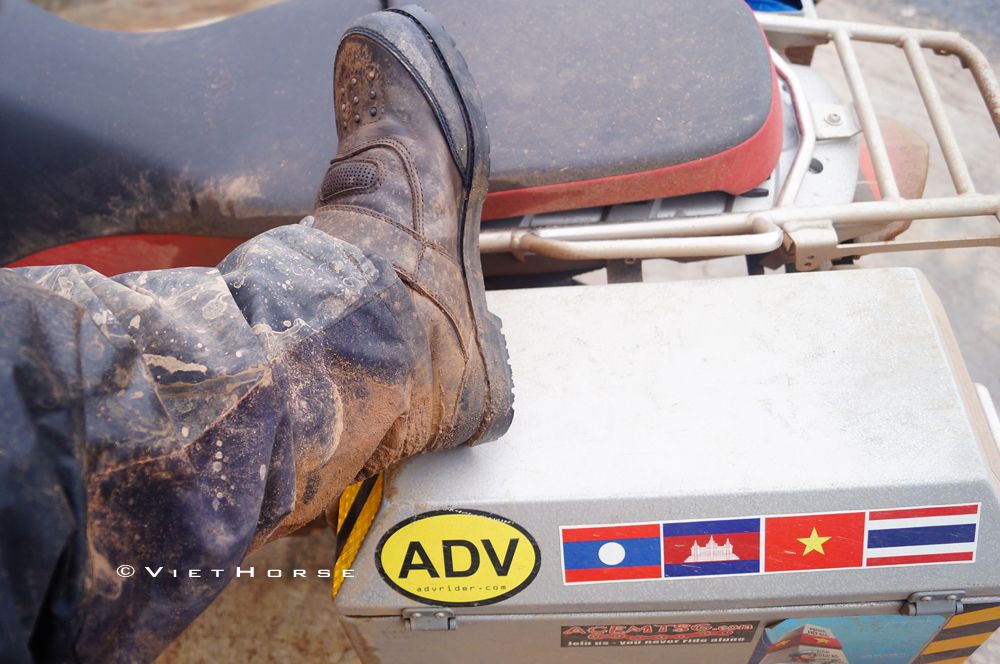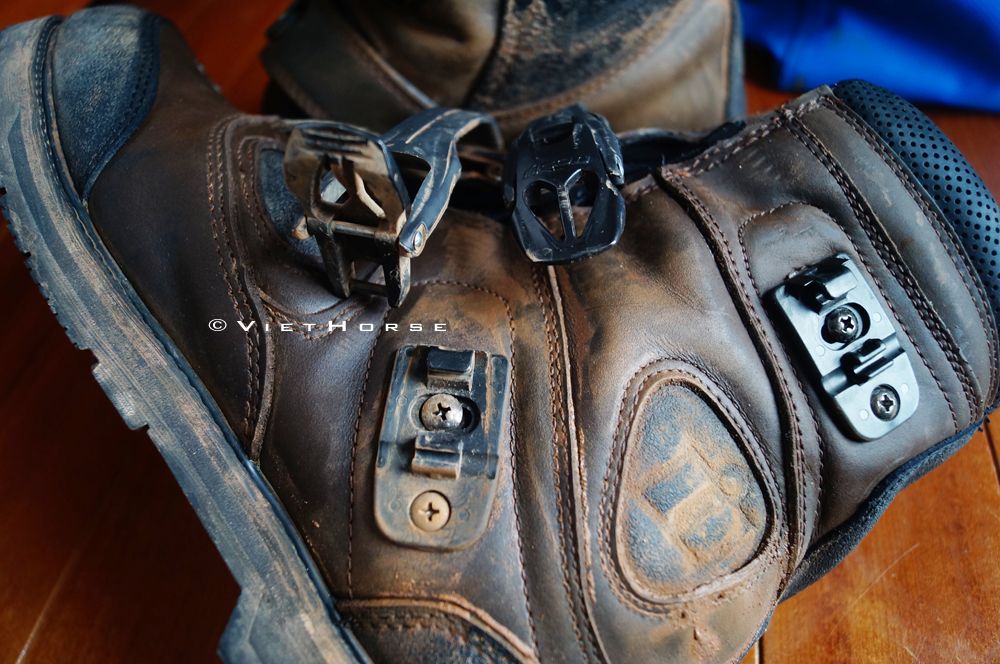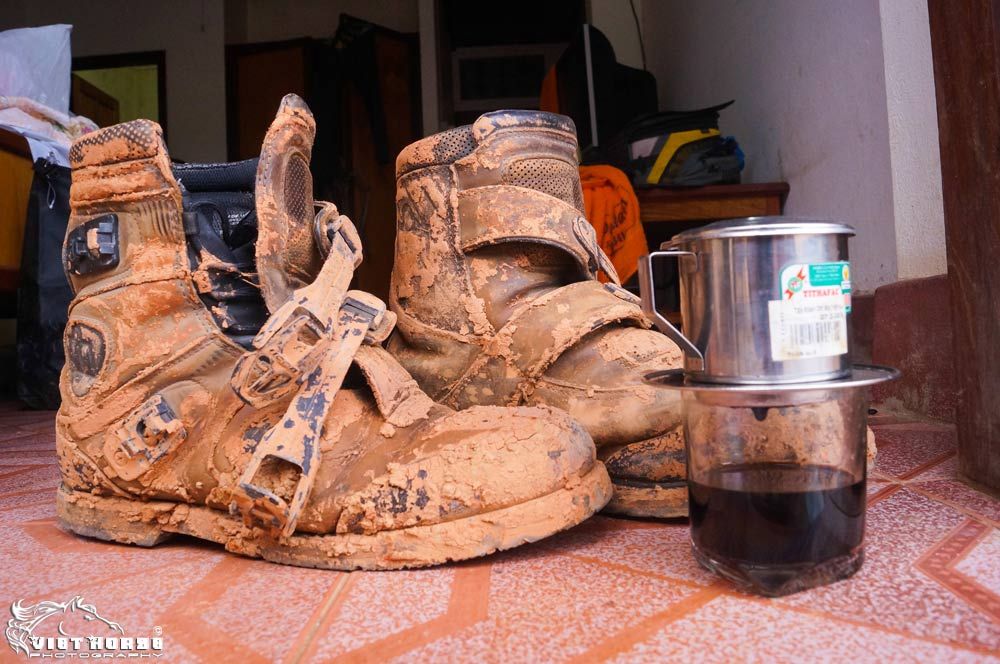 Sau hơn 2 năm sử dụng, với vài chục ngàn km chạy xe thì có một số nhận xét như sau / After 2 years and some thousands km riding, I have some review as below:
TỐT / GOOD

– Nội ngoại thất đẹp, quá ổn / Good design, both inside and outside
– Khả năng chống nước tốt / Waterproof, good
– Các khớp khóa và dây khóa rất tốt, 2 năm rồi mà chưa bị hỏng cái nào, bấm vẫn cứ kêu rồm rộp, chắc nụi / The buckles and straps are good, no issue at all
– Đế giày rất bám đường, chiều dày hợp lý / Good soles, right thickness, grip very well
DỞ / BAD

– Hơi nóng nếu như chạy mùa hè / Kinda hot, if riding in summer
– Chiều cao cổ nếu như cao thêm tầm 5-7cm nữa thì tốt, vì nhiều khi chạy qua vũng nước hoặc mưa lớn quá thì bị bắn nước từ dưới lên, chui vào giày qua phía trong ống quần. Cũng phụ thuộc vào chiều dài quần nữa, nếu khi ngồi trên xe mà gấu (lai) quần chạm tới mu bàn chân được thì không vấn đề gì / I would like them more if they are a bit higher, about 5-7cm more. As current one, sometimes water splash from the road or heavy rain and the wind will splash water into trousers leg and ingress into the boots.
– Hơi nặng / A bit heavy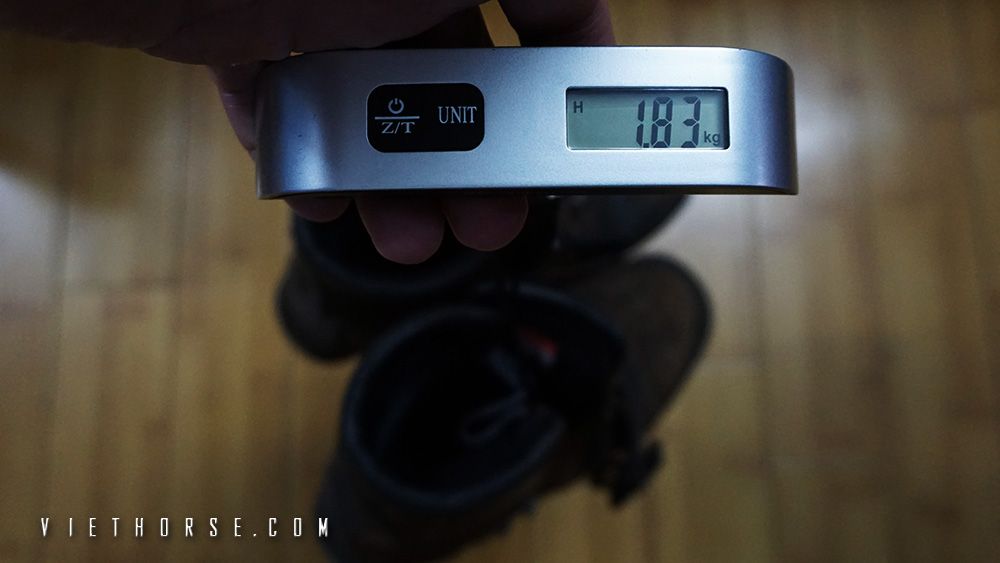 Và hiện tại thì một chiếc giày đang bị bục một đoạn nhỏ lớp keo dán đế – tôi nghĩ do tôi chạy xuống biển nhiều lần và ngâm nước biển nên mới bị vậy. 🙂
And now, there is a small crack at the seal between the sole and leather – I think it's because of me, I many times walking and soak with seawater 🙂