It's a weekend day-trip. Total around 15hours since I left until I arrived home, and it was raining just a little bit more than 14hours 🙂
Từ lúc ra khỏi nhà tới lúc về nhà tổng cộng 15 tiếng đồng hồ. Trong 15 tiếng đó, trời mưa khoảng hơn 14 tiếng gì đó 🙂
Vừa rời điểm hẹn là trời đã lắc rắc mưa rồi. Mà cũng may, mưa vậy nên đường khá thoáng, ít người đi bộ hoặc đi xe 2 bánh lông nhông. 😀
Chạy trời mưa lạnh công nhận nhanh đói thật, phải dừng lại ăn sáng khá sớm / Raining since departure so it was pretty cold along the ride. Low temperature seemed making us hungry. That's why we gotta stopped for breakfast quite soon.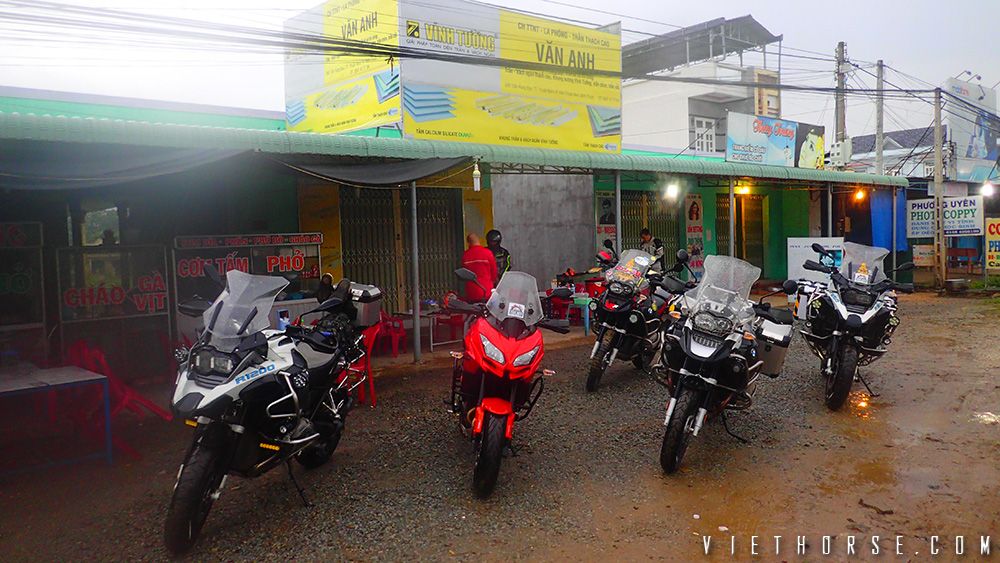 Gần vào đèo, được một tí xíu tạnh mưa / Close to twisties, it stopped raining for a little while: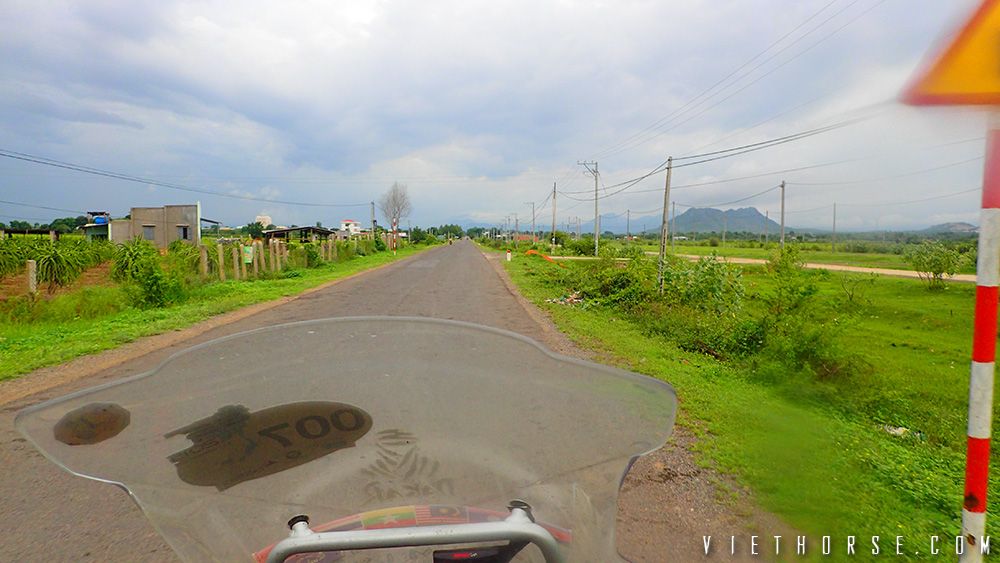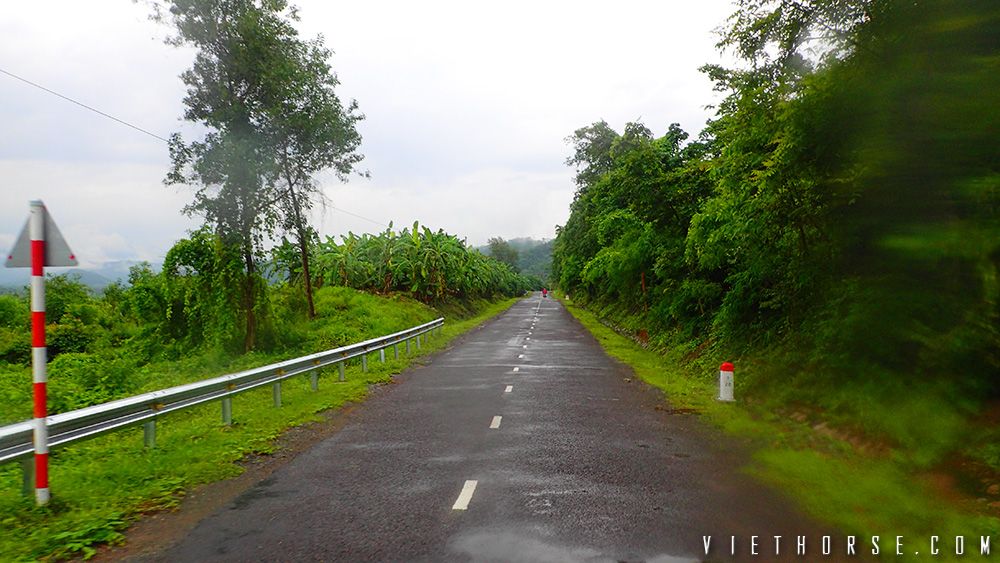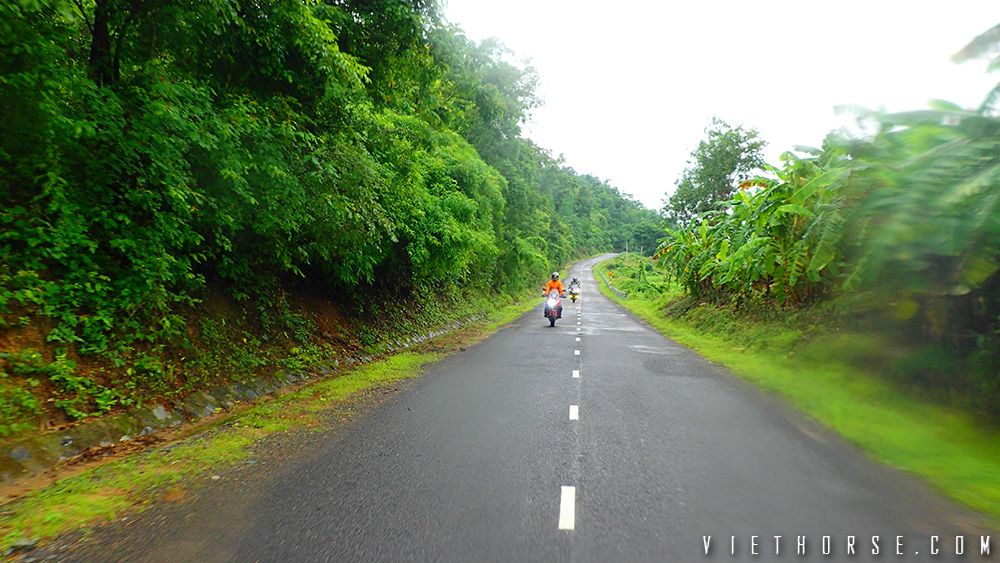 Đây là chuyến ro-đai của em Versys đỏ choét này / It's also the break-in trip of the red Versys: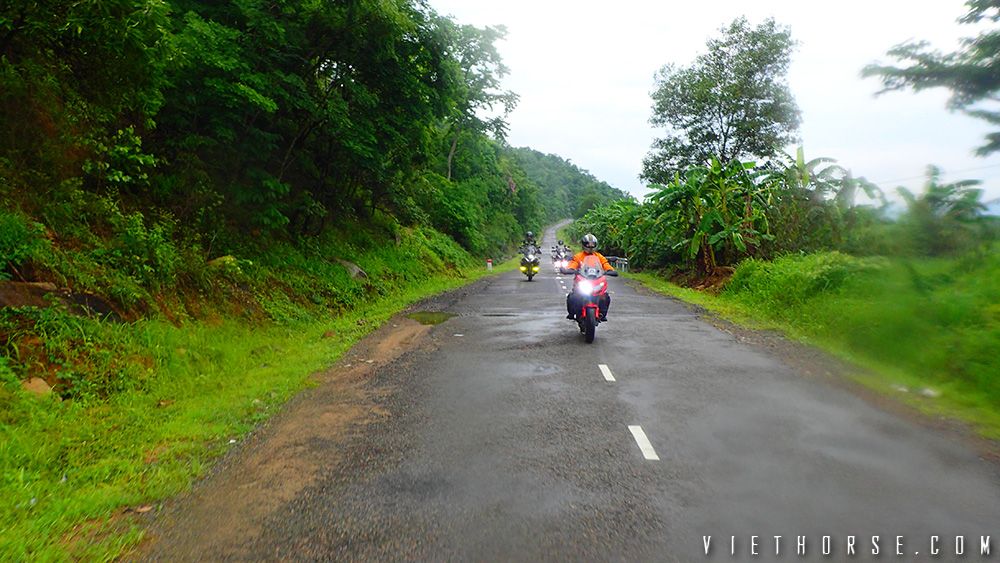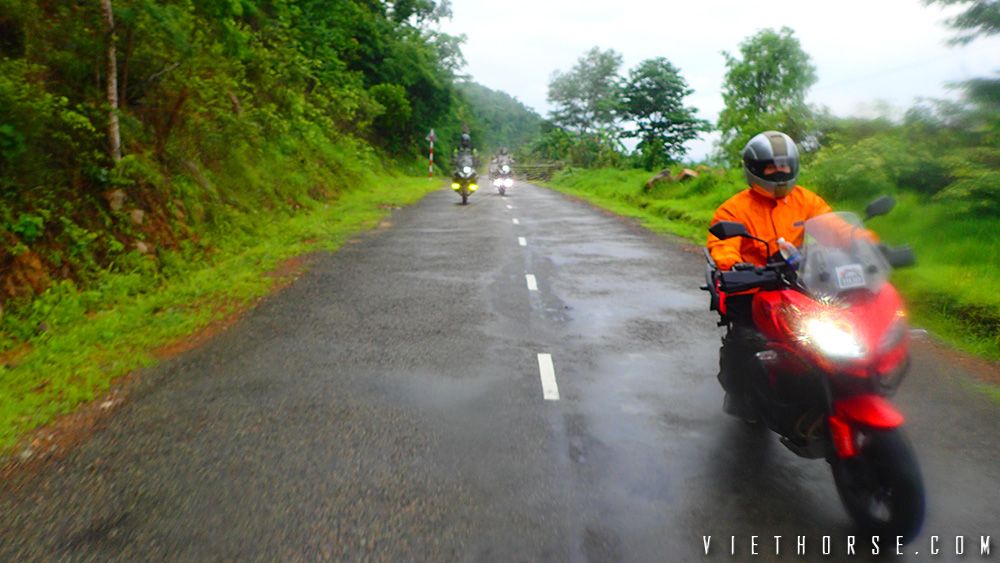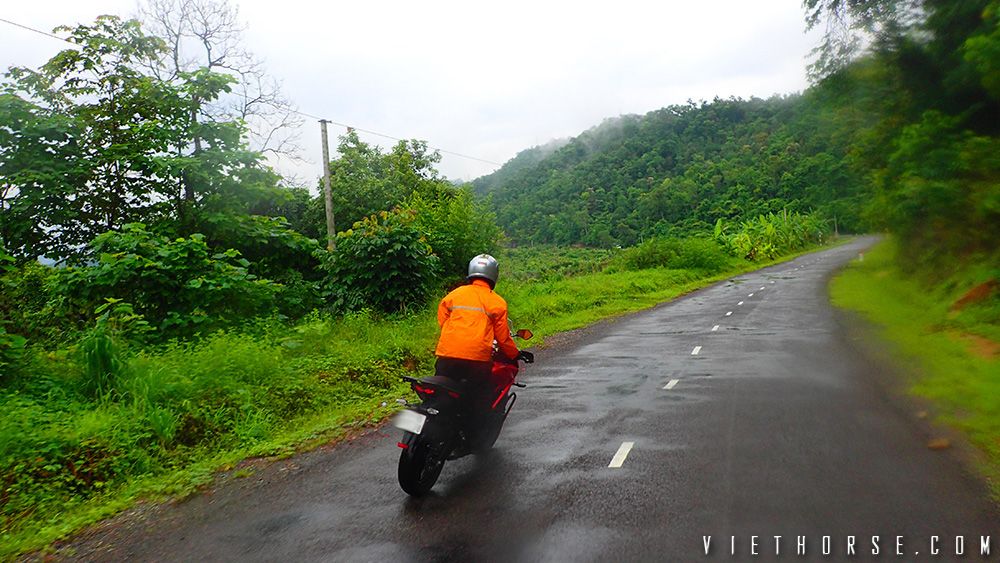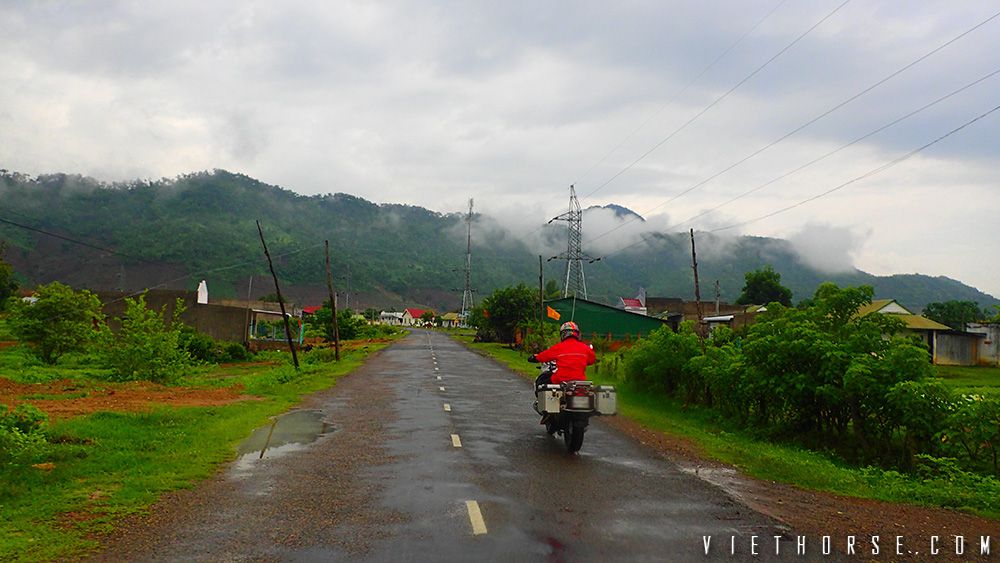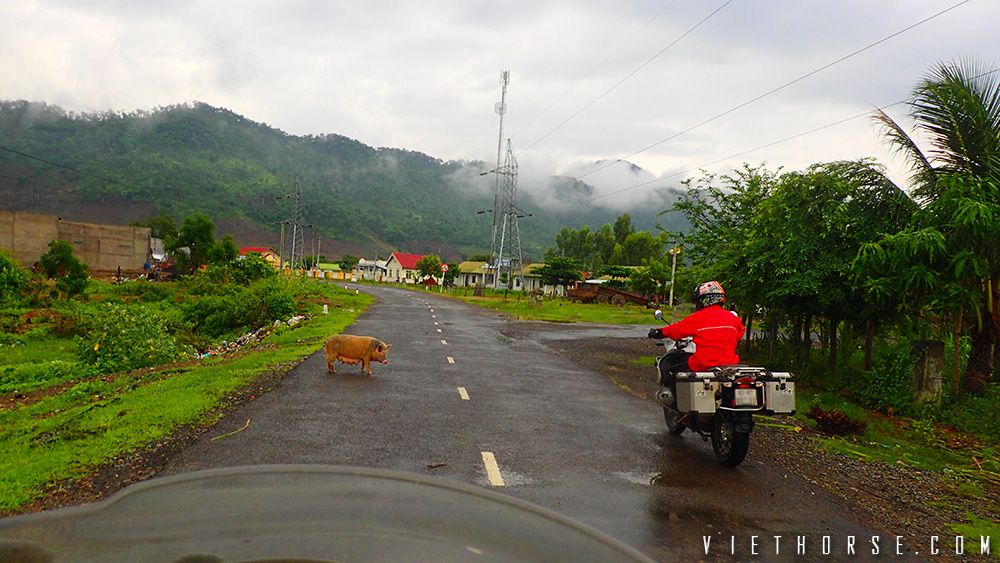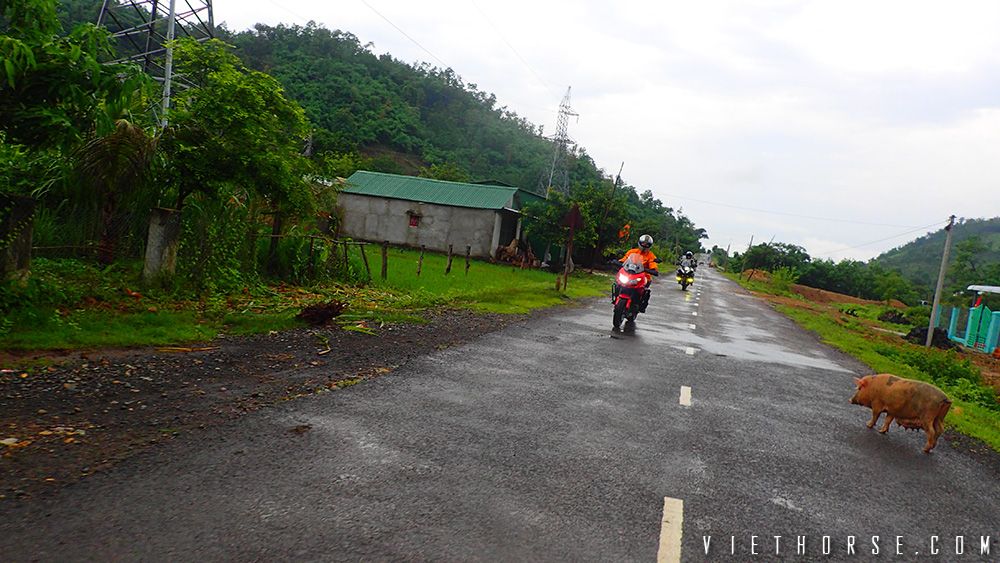 Phía xa kia là đèo Đại Ninh. Dừng lại chưa được 3 phút thì trời đổ mưa như trút / Dai Ninh pass was over his shoulder. Not more than 3 mins stopping here, a heavy rain came.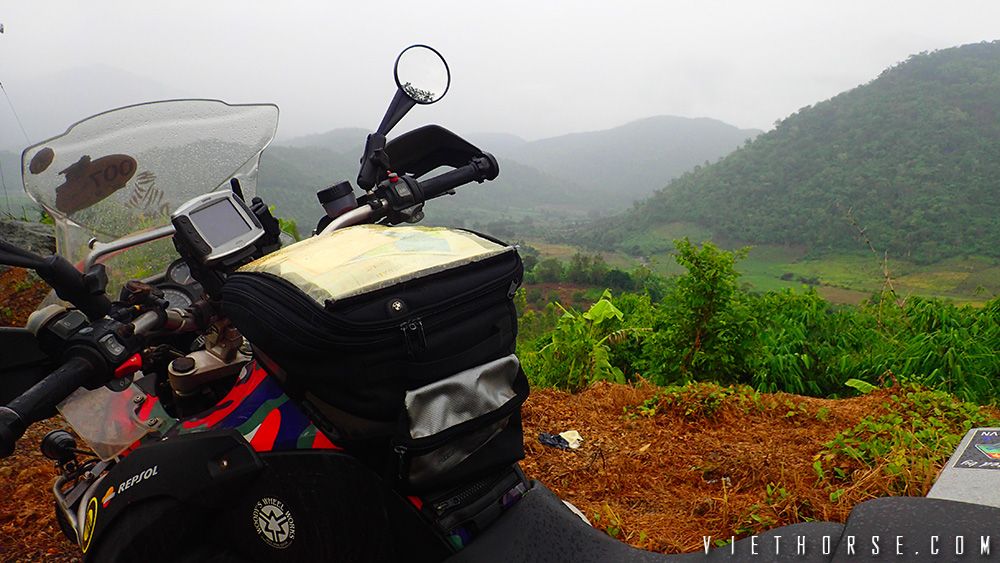 Nice bike!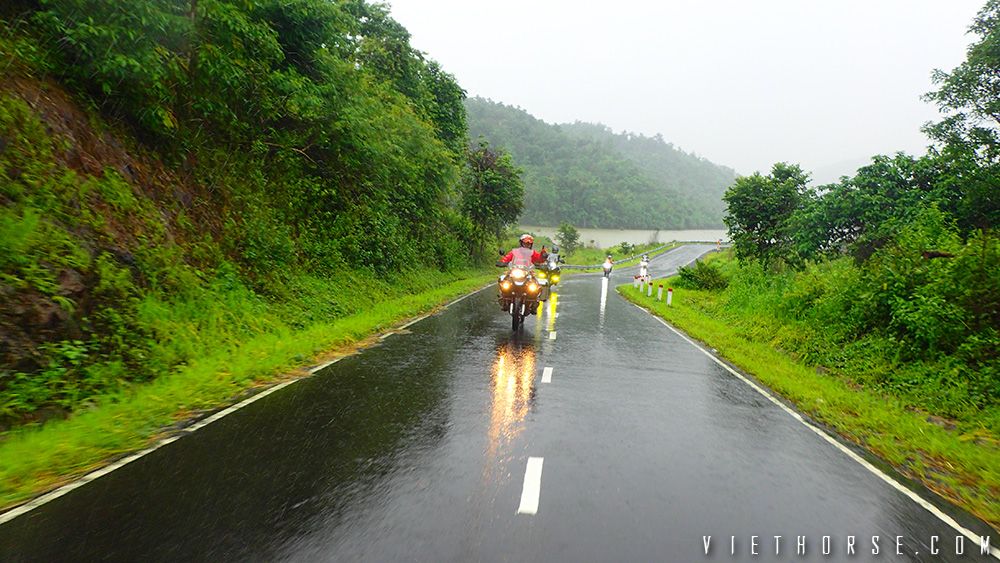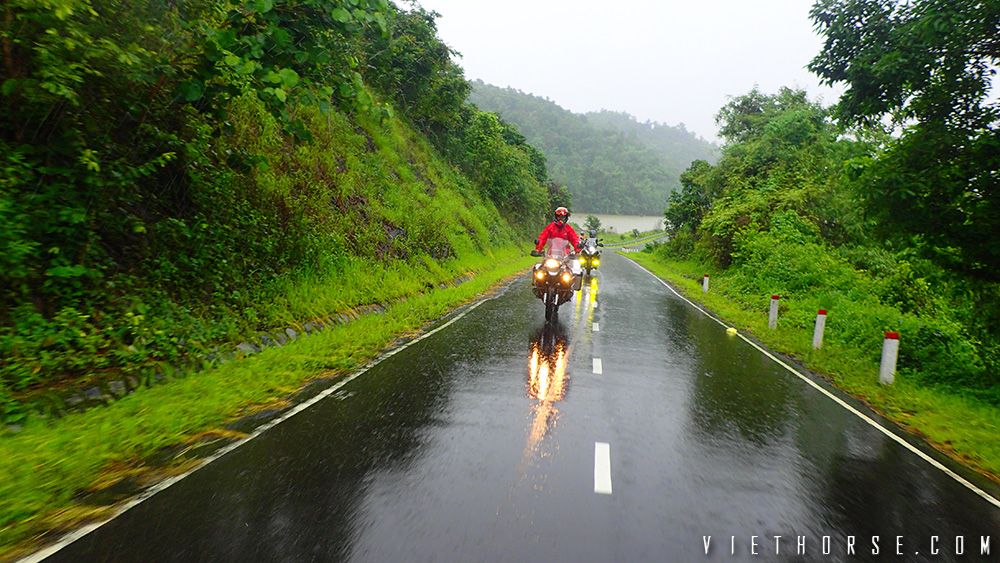 Xa kia là ống nước thủy lực của nhà máy thủy điện / Over there, it's the high pressure water pipe of the Hydro power plant: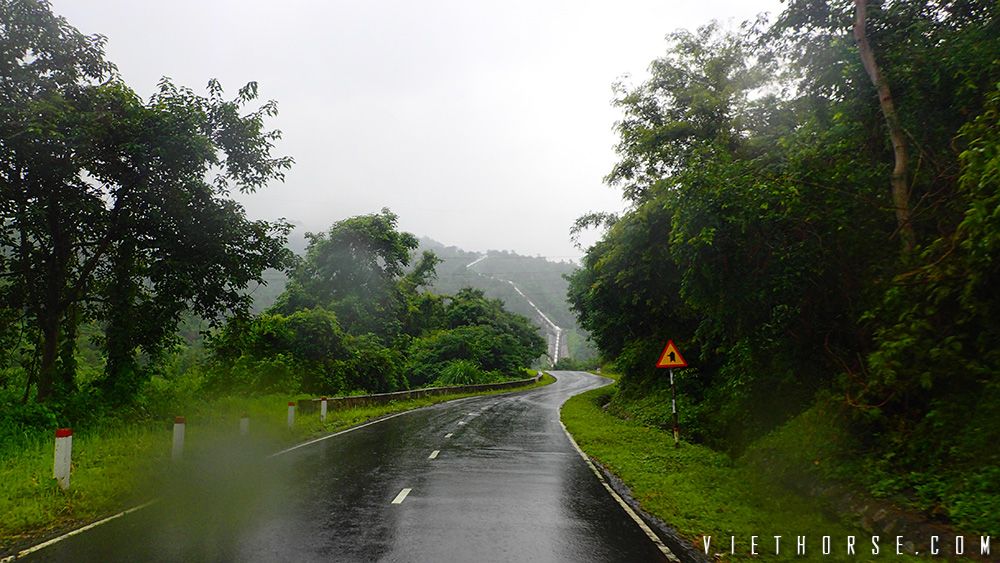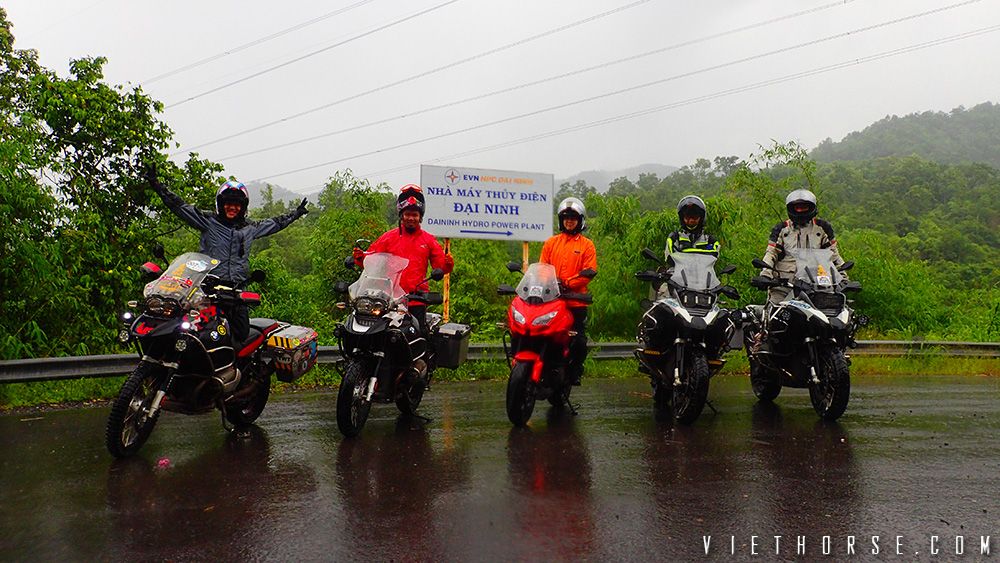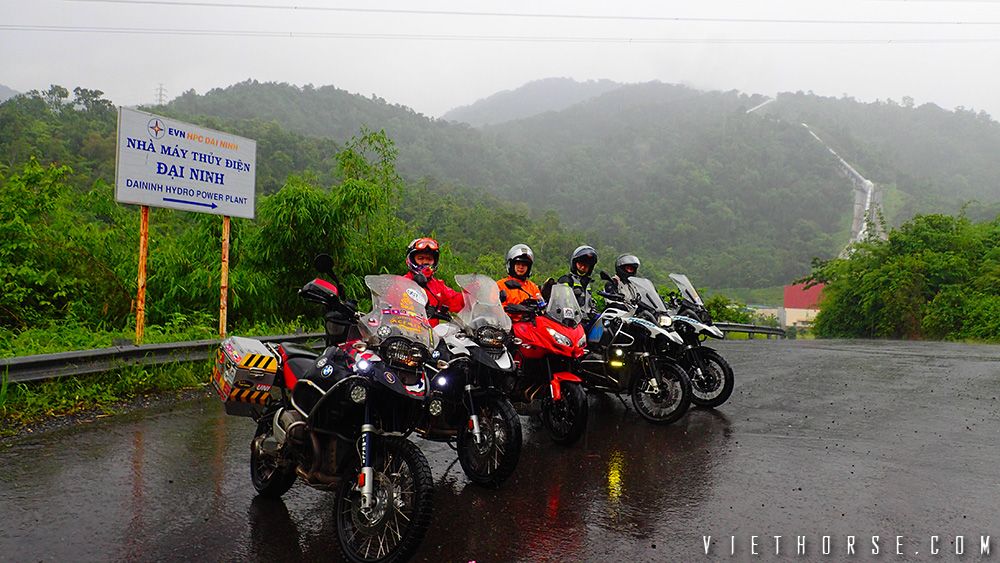 Đèo Đại Ninh mới được sửa chữa lại nên chất lượng mặt đường khá tốt, gần như không còn ổ gà dọc đường / Dai Ninh pass has just renovated so the road condition was pretty good, almost no pothole like before.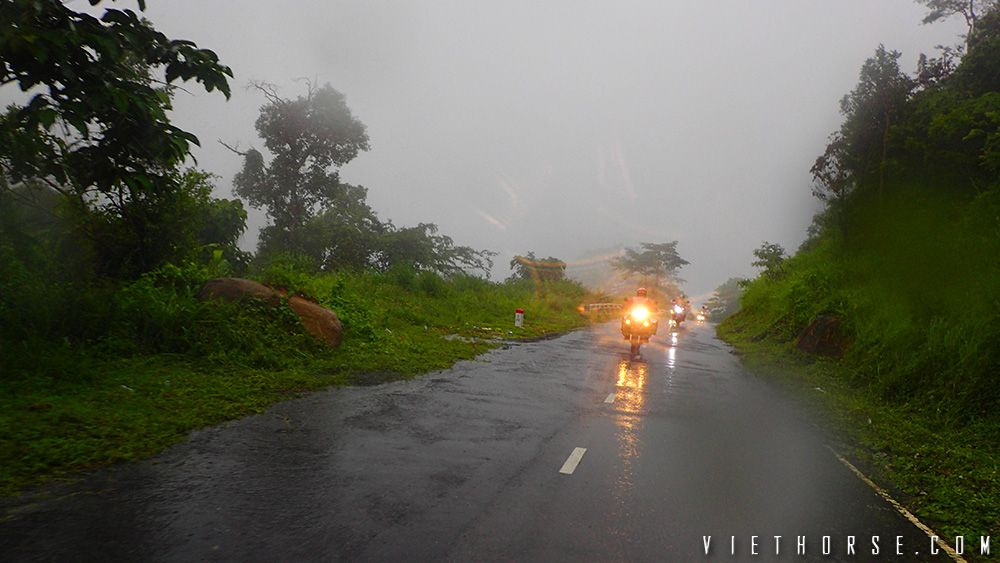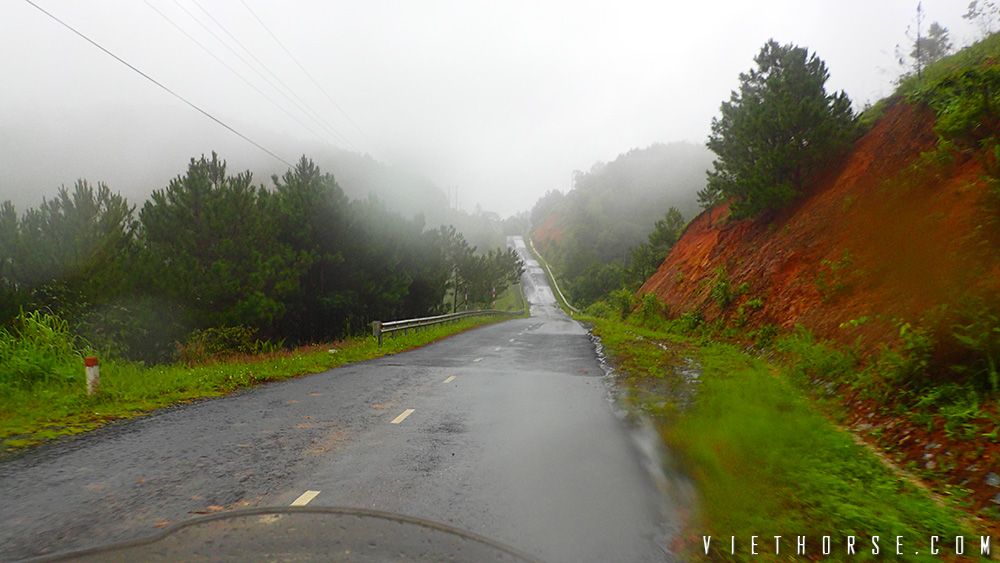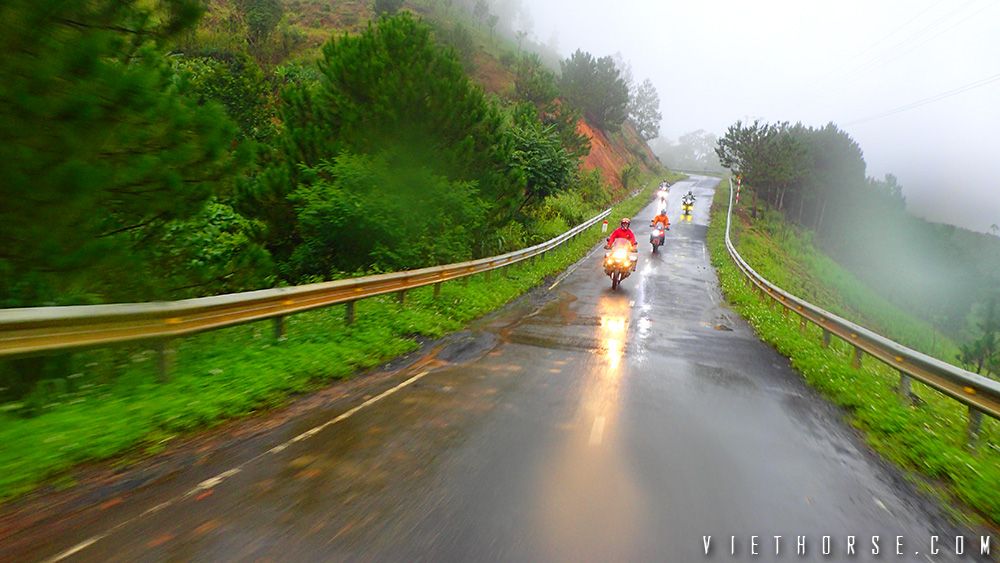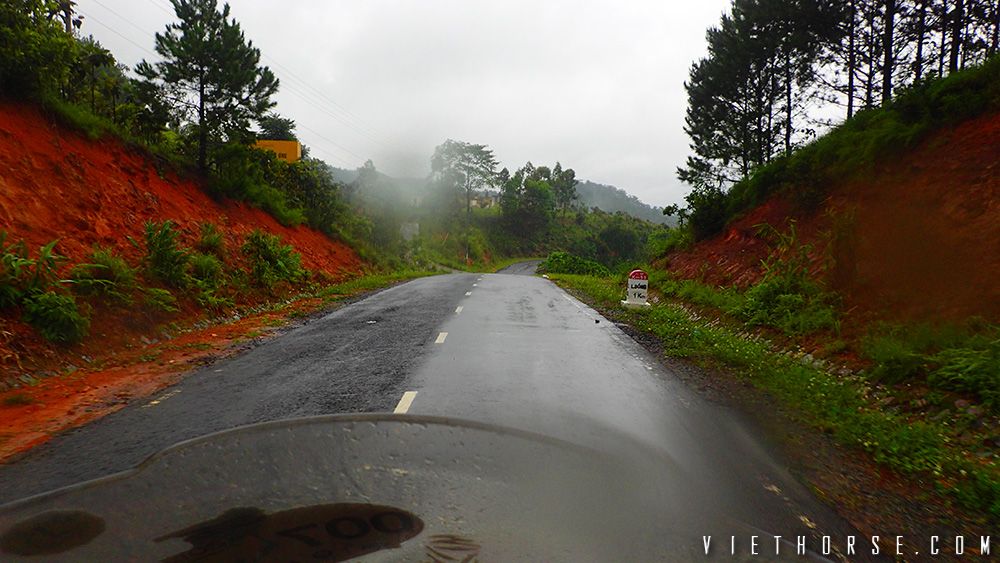 Hết đèo, quay trở ra QL20 là gặp ngay cảnh này / End of Dai Ninh pass, we hit the National road #20 and jumped into this: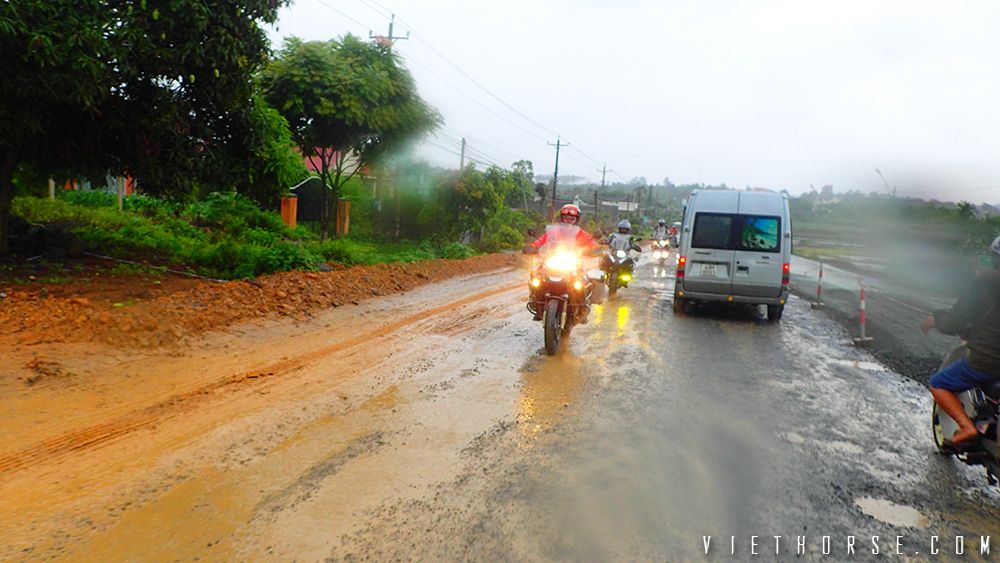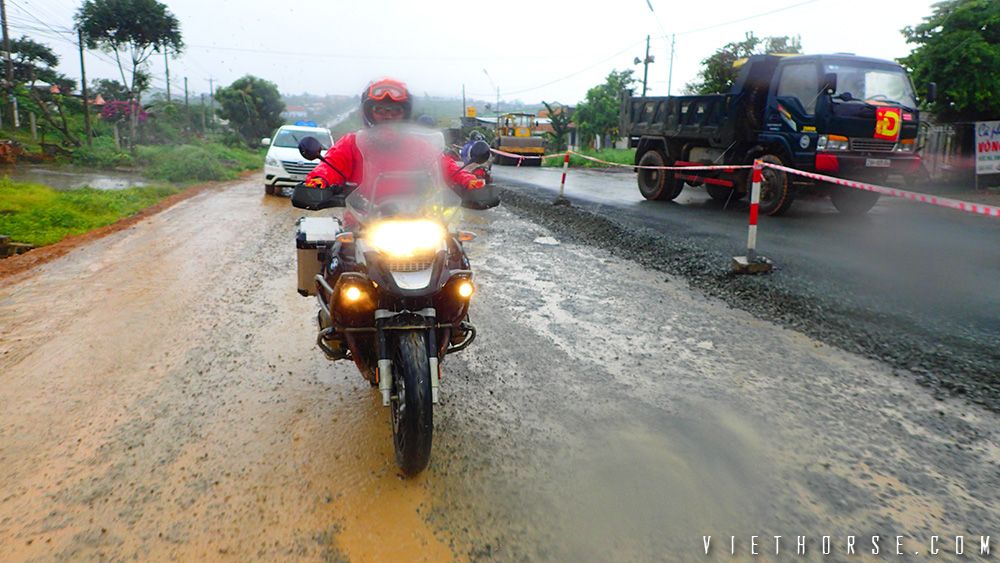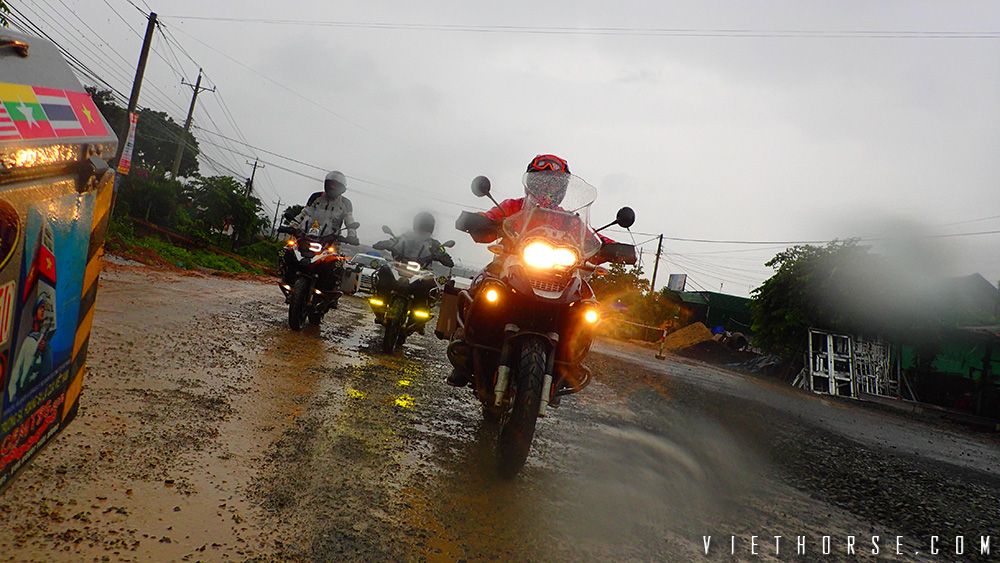 Tới Di Linh, vào ăn trưa quá sớm, đâu chừng hơn 10h trưa gì đó 😀 . Măm xong làm một giấc dài đợi tạnh mưa mà trời không chiều lòng chút nào. Kệ thôi, quay lại con đèo khác / Surprisingly we completed the morning session too early. Arrived the lunch place sometimes 10AM plus. Done the lunch, took a nap, and it had never stopped raining. Who cares. We headed to another mountain pass.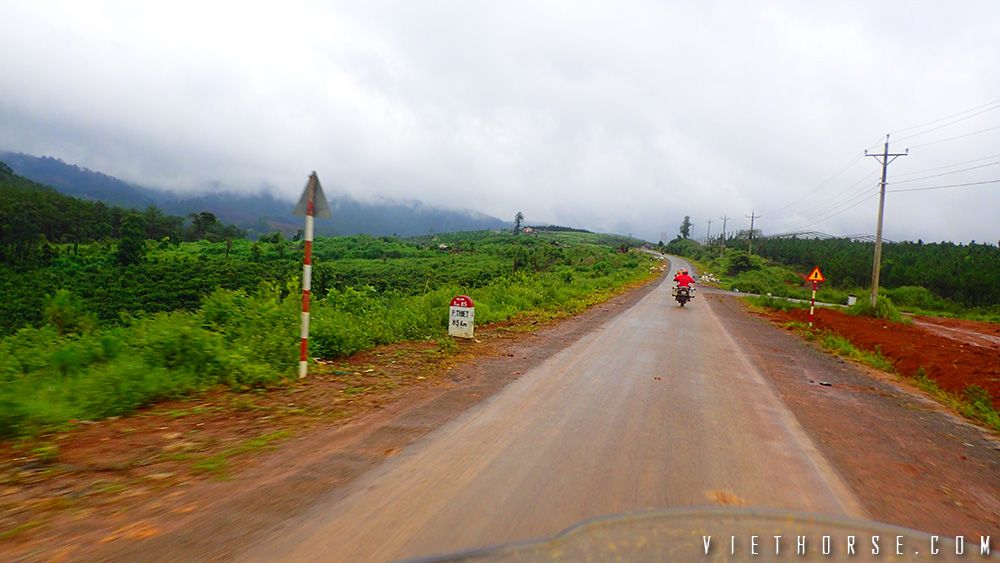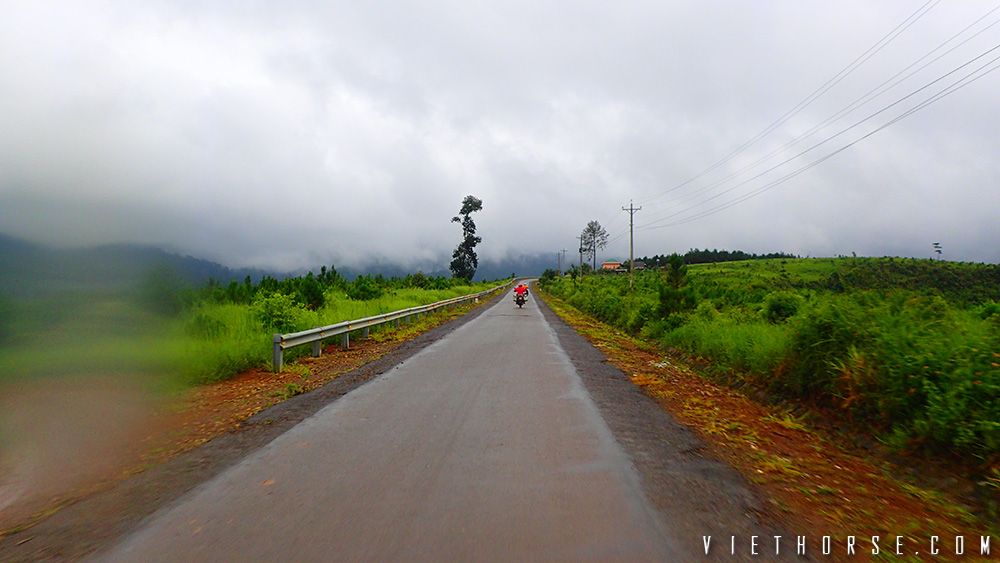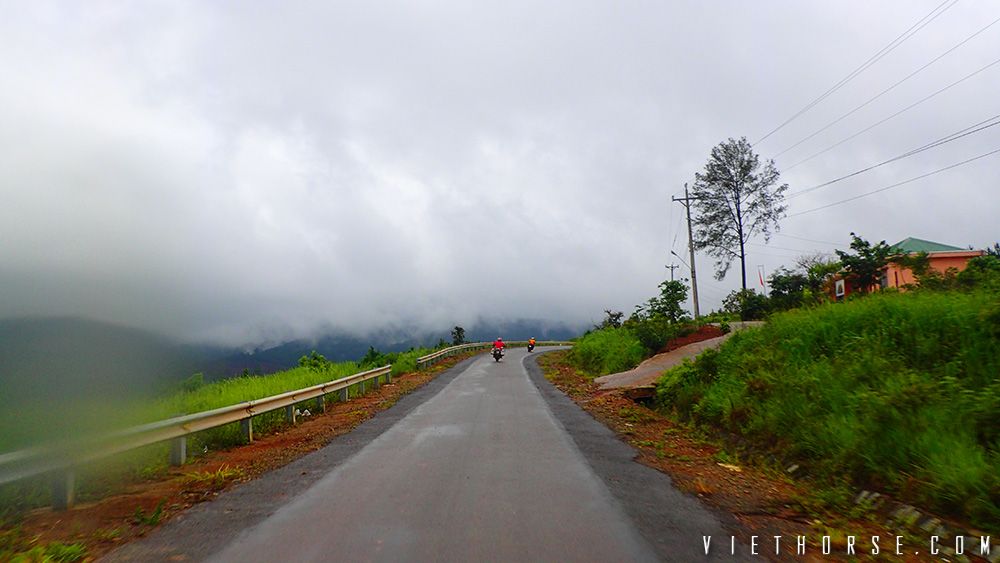 Một điểm dừng chân mới, khá đẹp / A new rest stop, looked nice: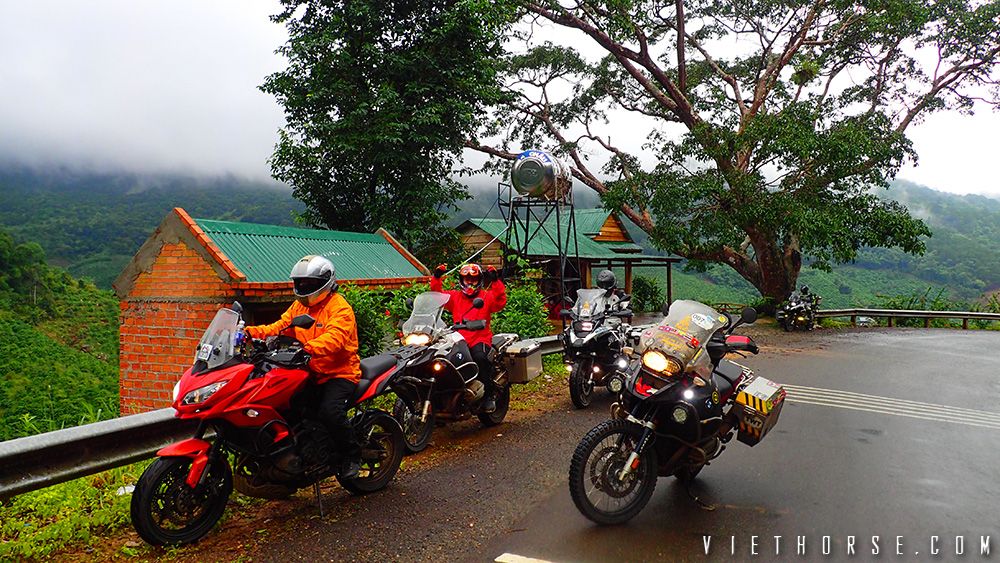 Đi thêm đoạn nữa lên gần đỉnh đèo / We went further up: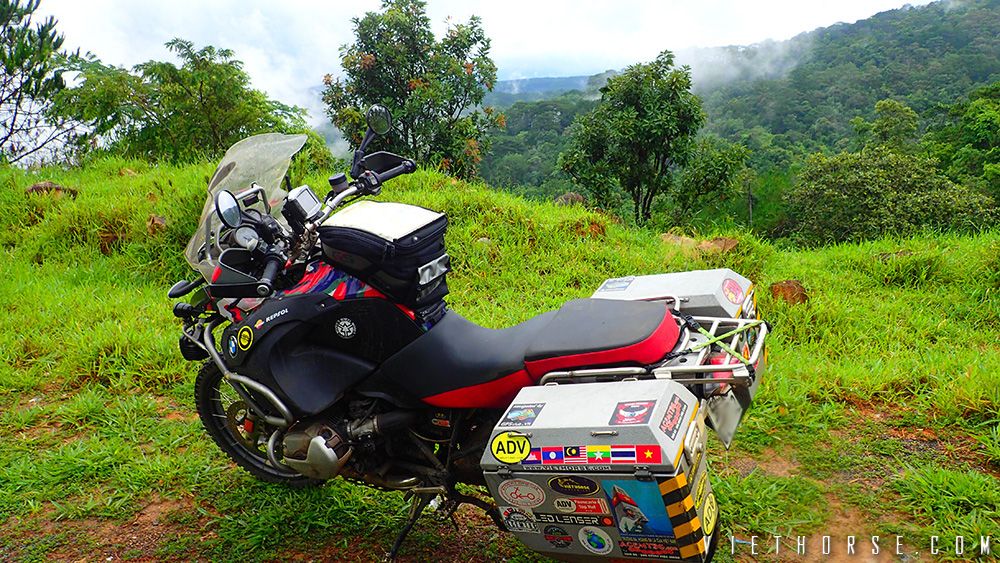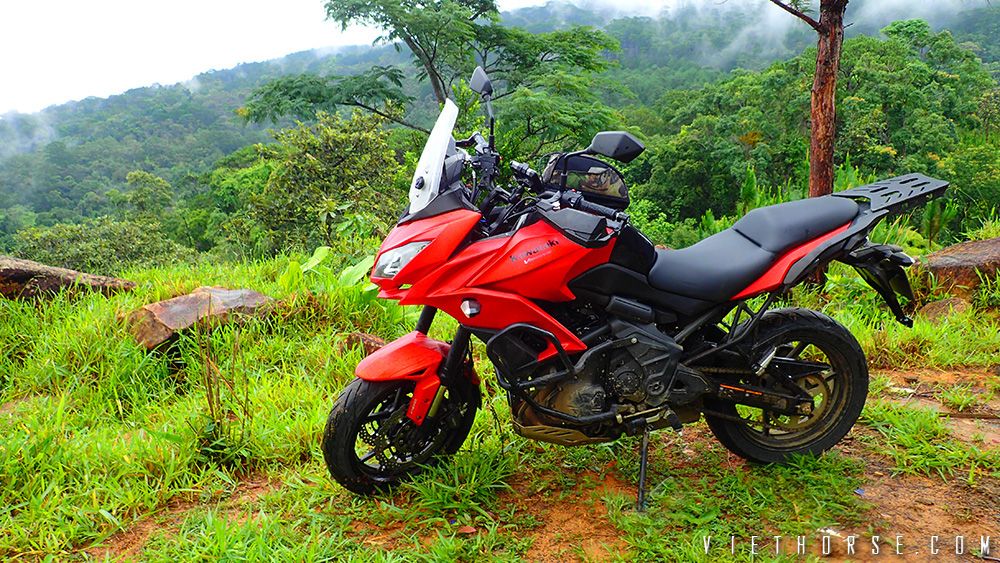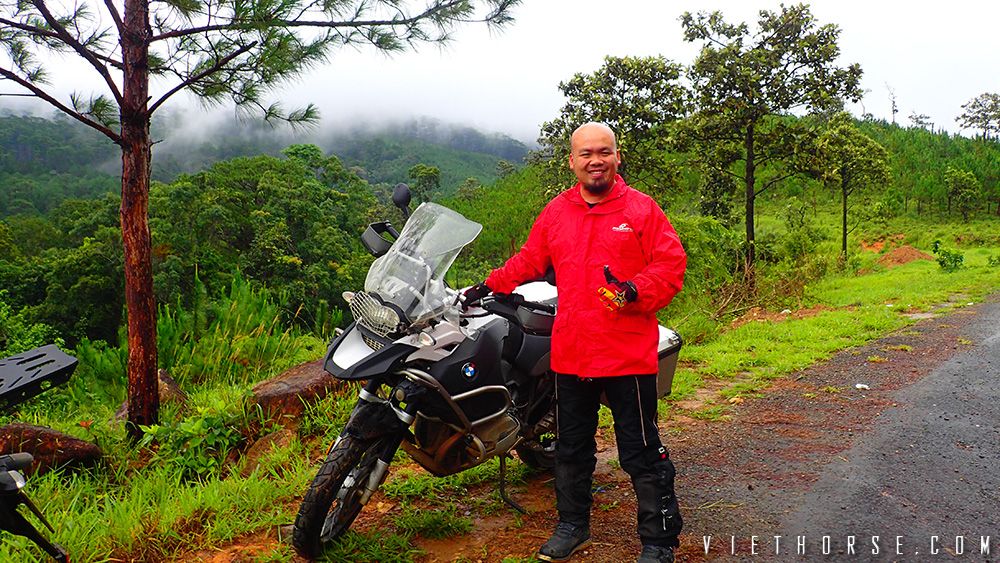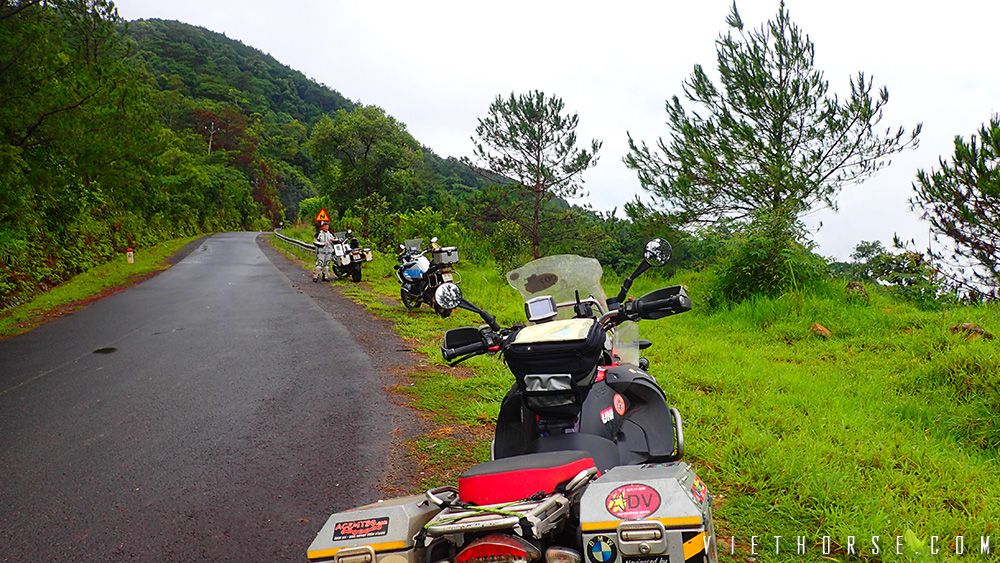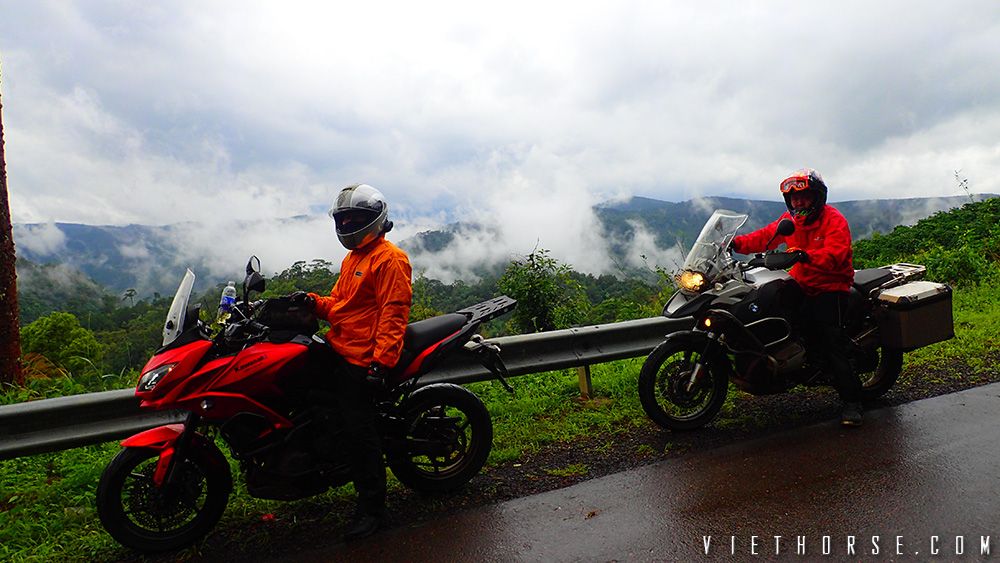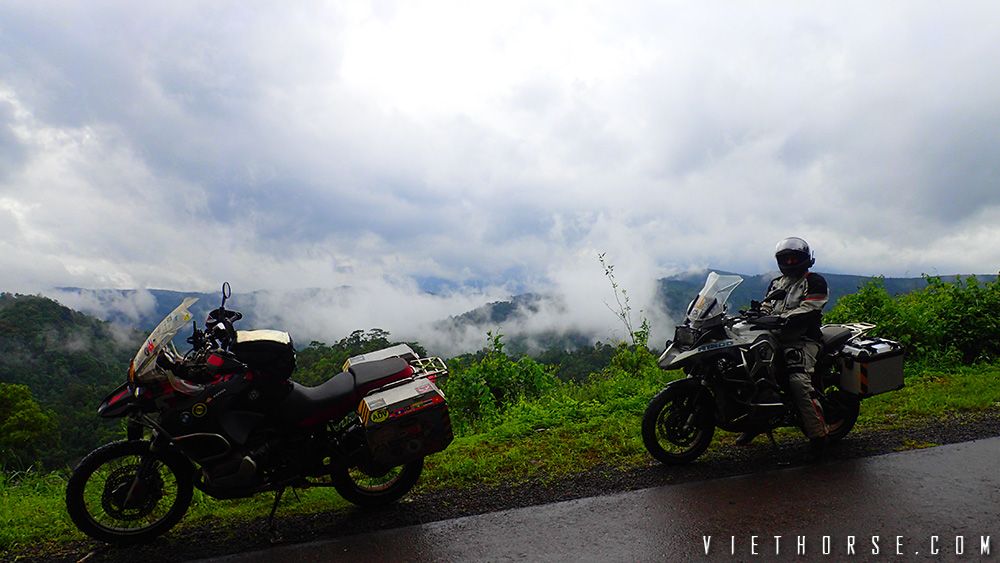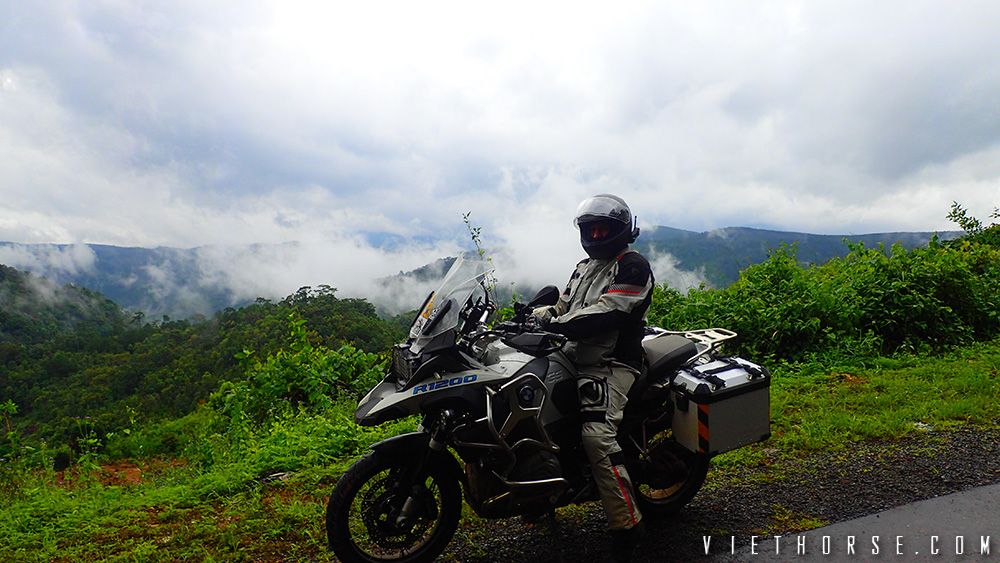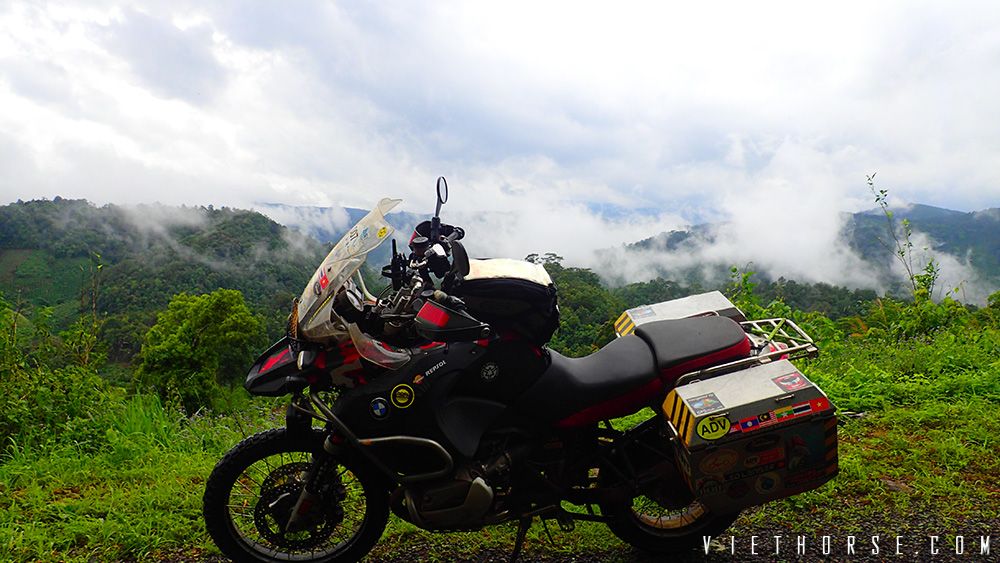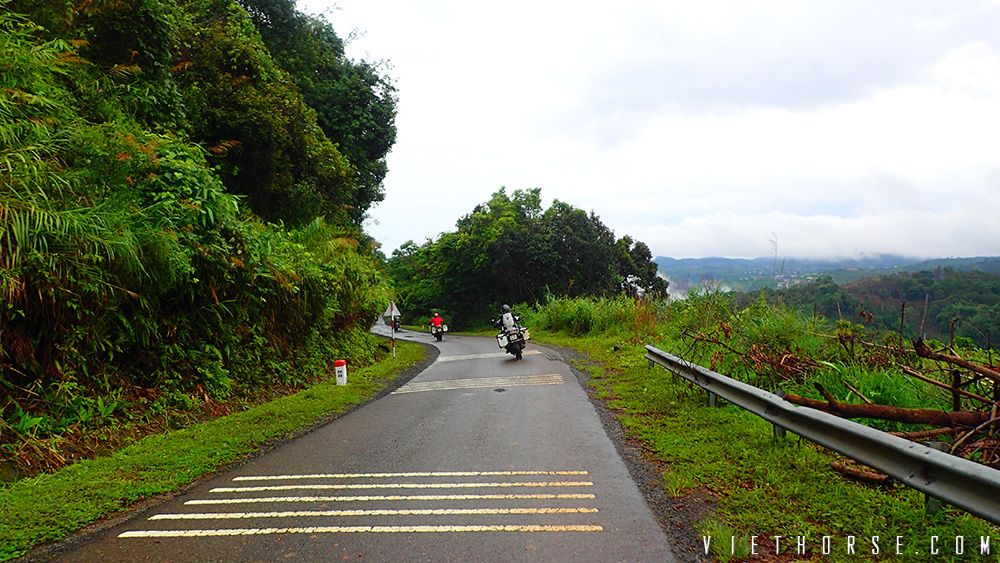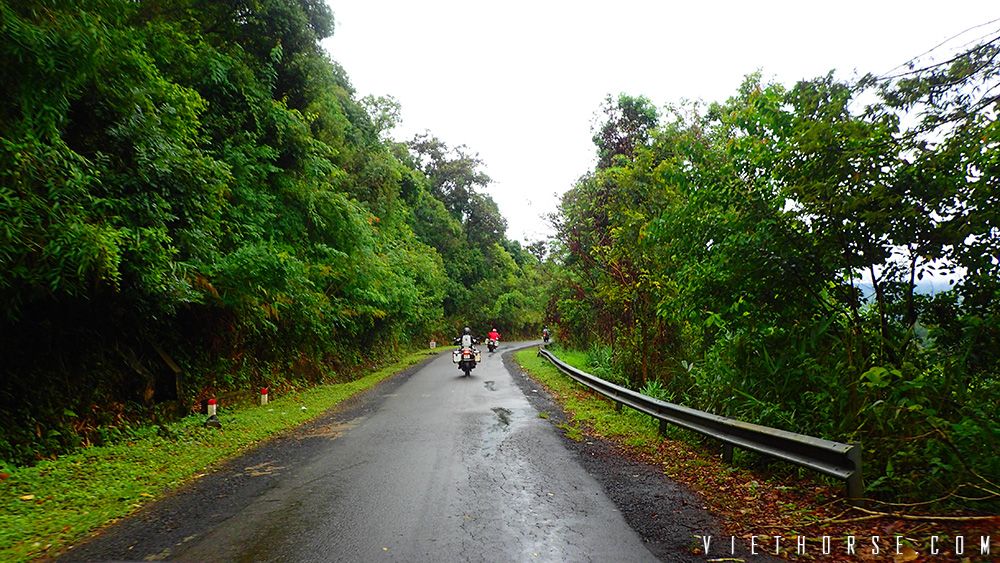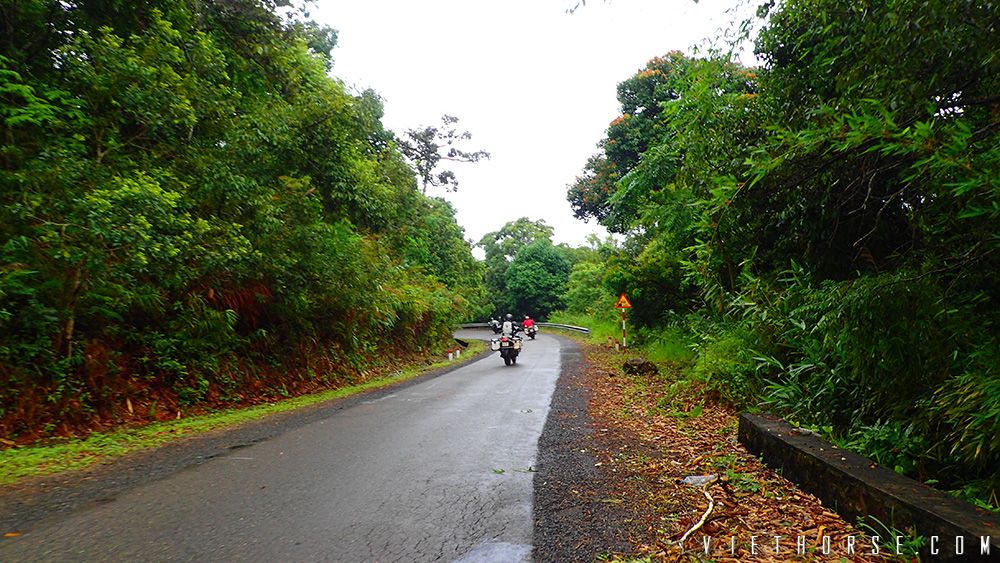 Hỉnh ảnh quen thuộc trên con đèo Gia Bắc này / Very familiar view on this Gia Bac pass: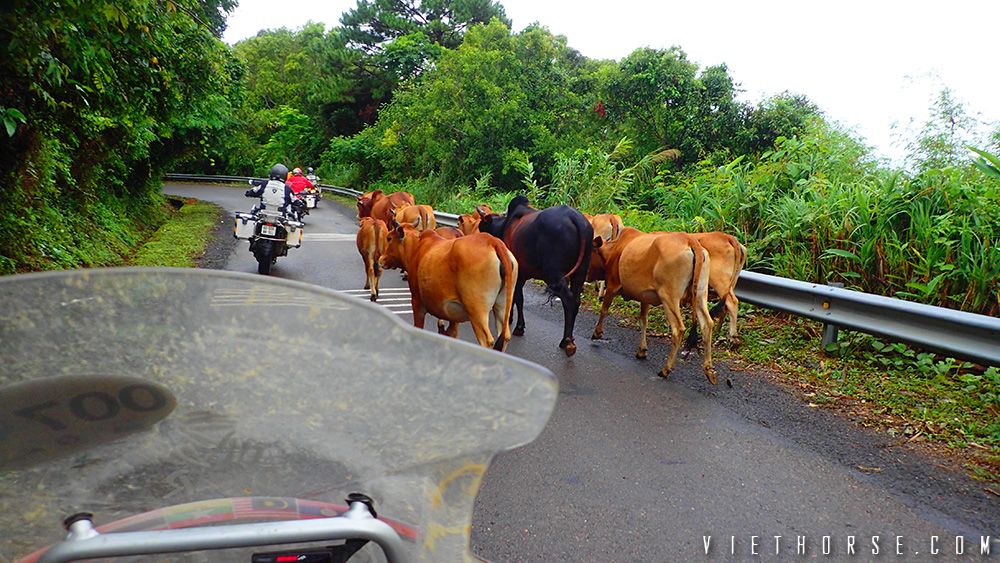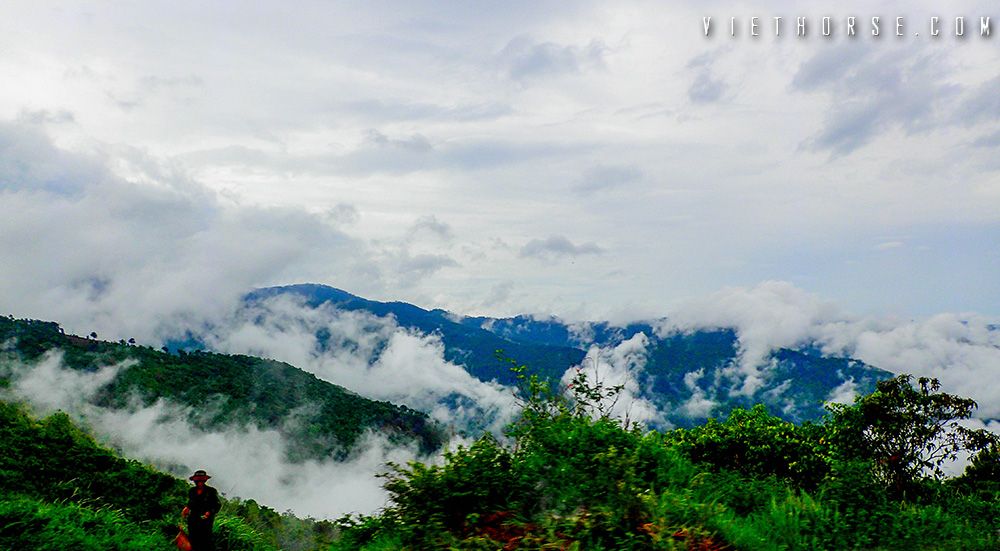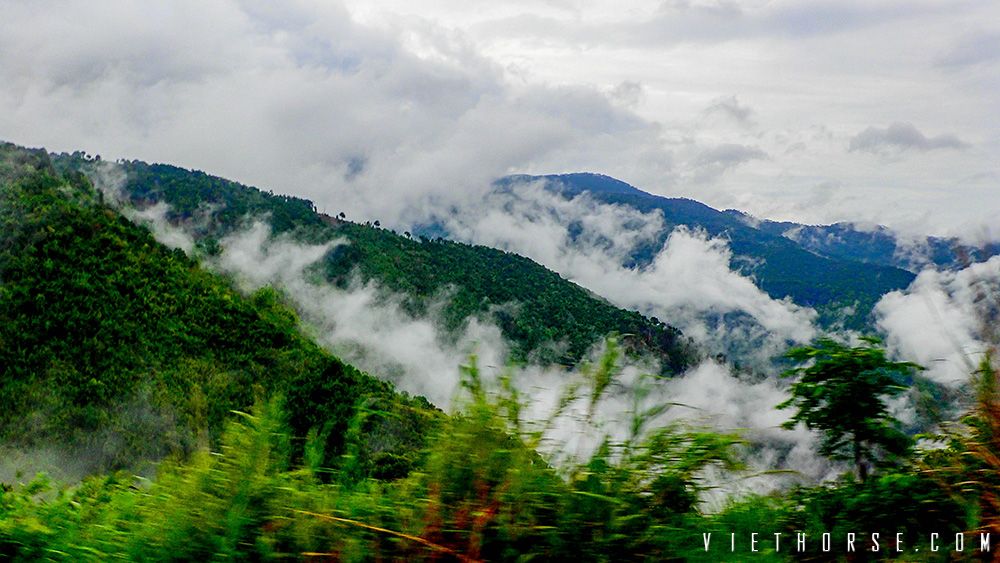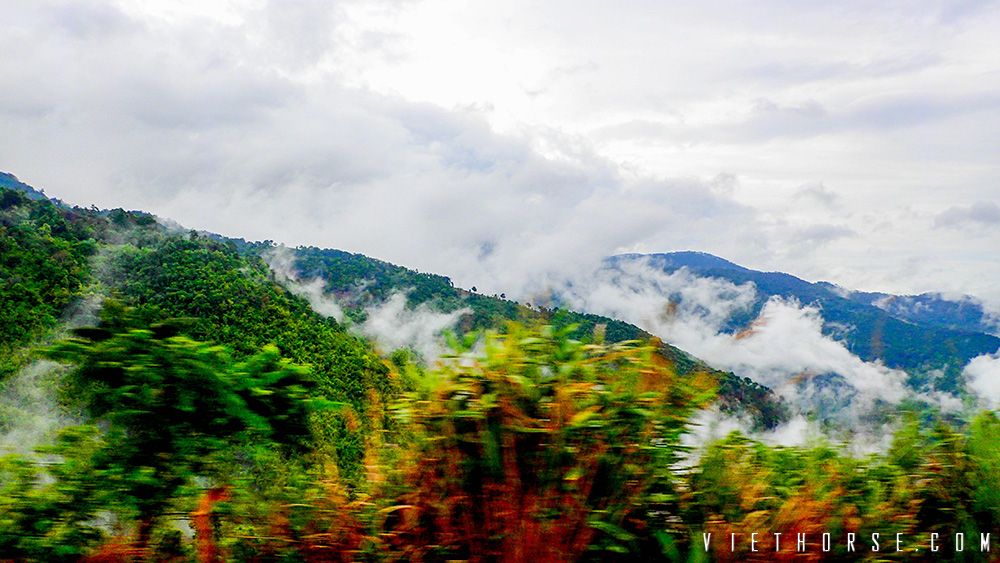 Tại một điểm dừng chân trên đỉnh đèo / At a rest stop cafe on top of the mountains: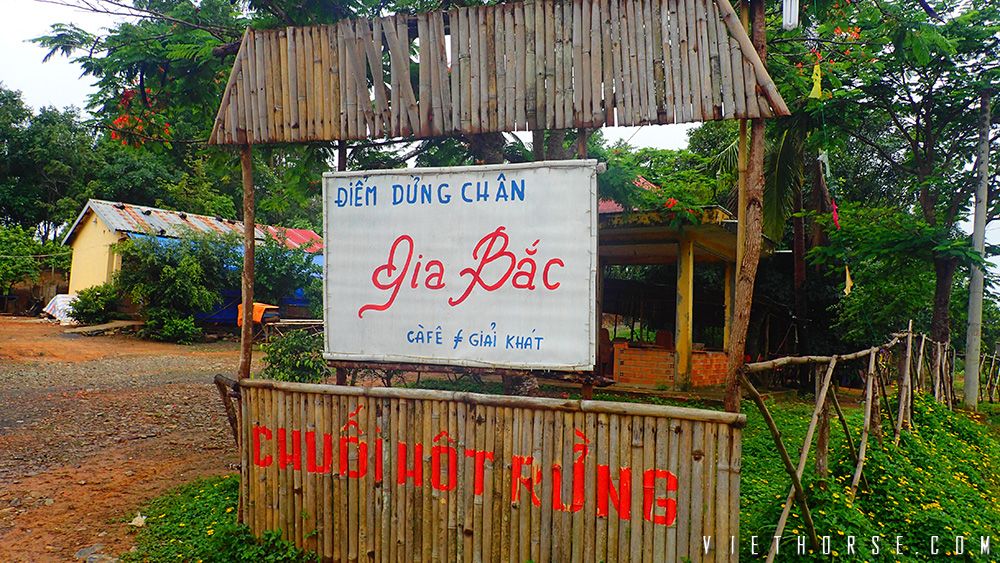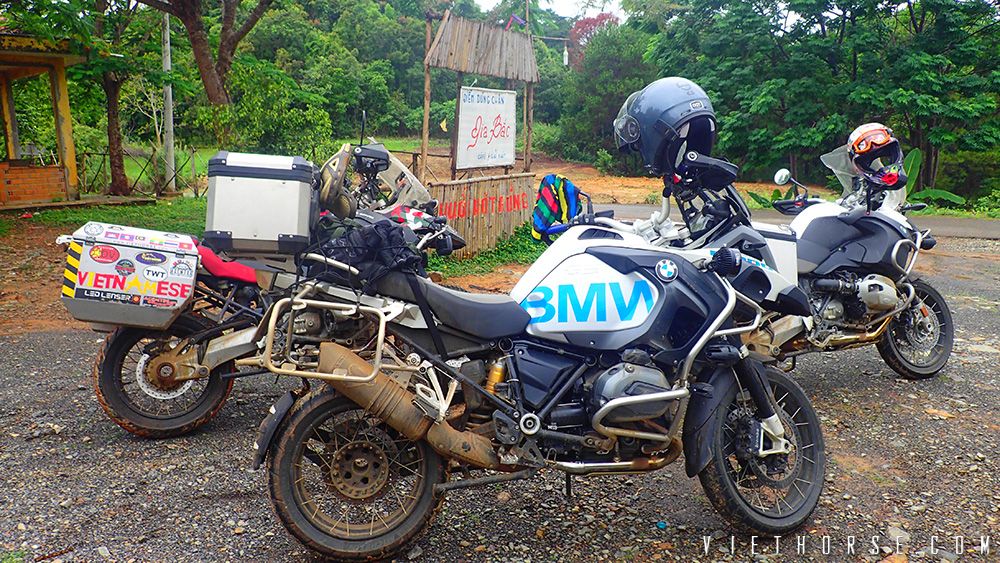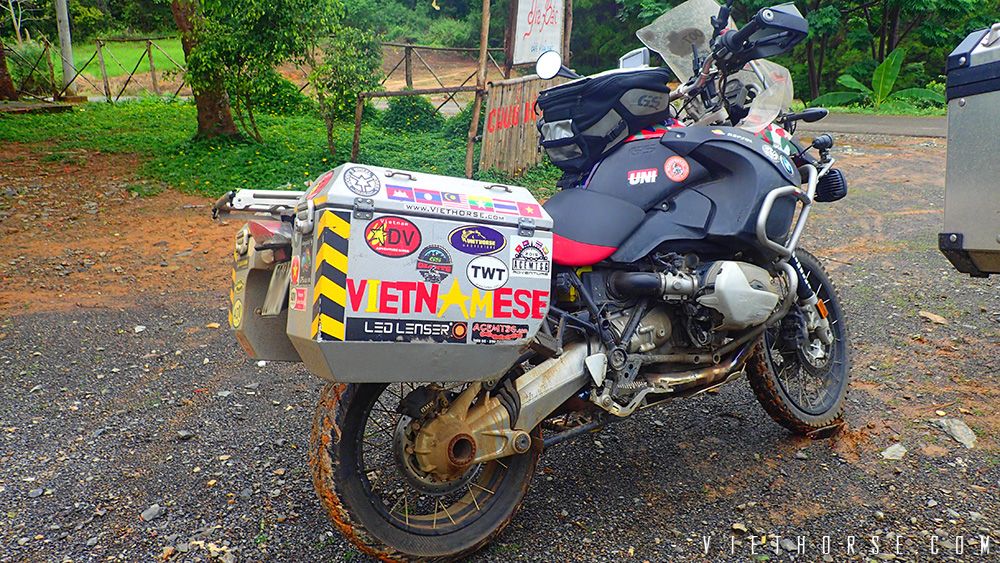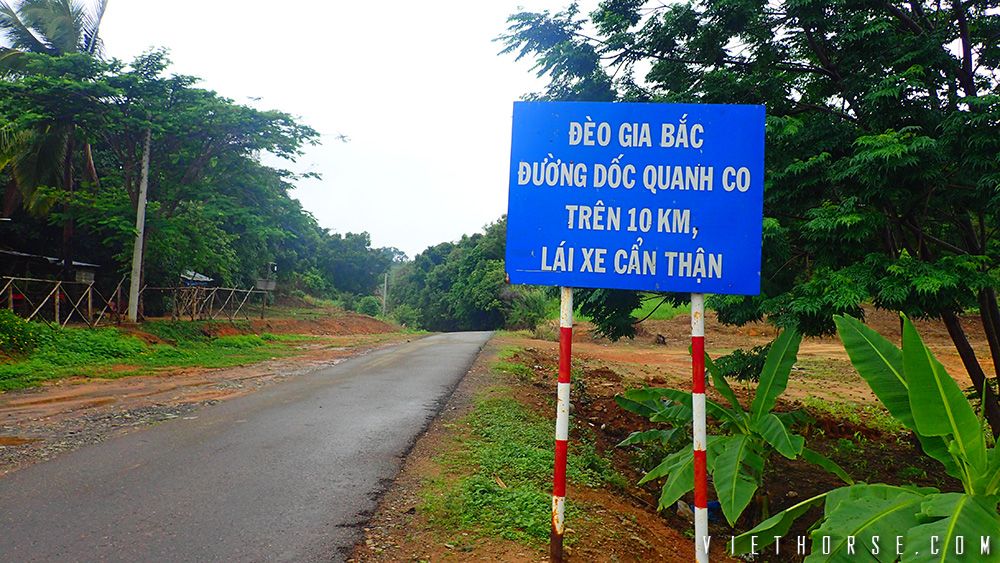 Trong quán này khá đầy đủ đồ ăn thức uống và sản vật núi rừng. Chỉ thiếu mỗi điện / Looked like this place has everything, except electricity: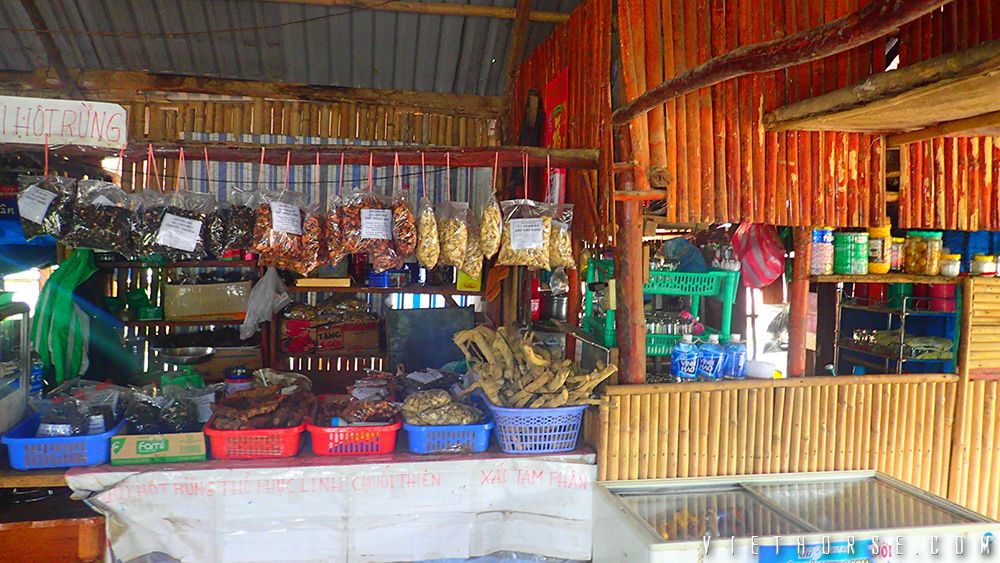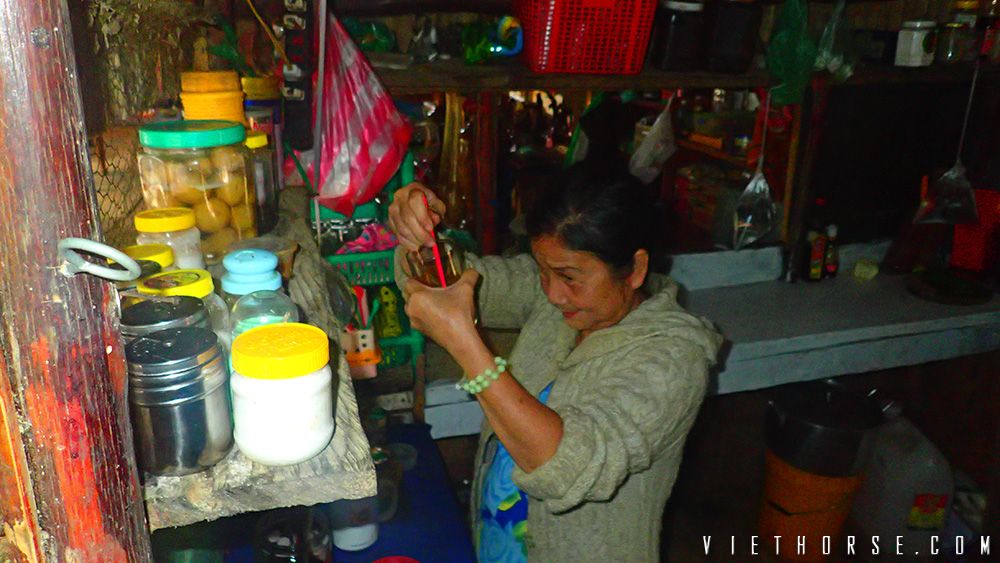 Vào đây AE được thưởng thức sầu riêng và cafe rừng. Còn chuối rừng được mời ăn miễn phí, ăn no thì thôi / We enjoyed coffee and my buddies took some durian (I can not eat that 🙂 ) . We also were invited to have free banana, unlimited. Yay!!
Xuống đèo thôi! / Let's down hill: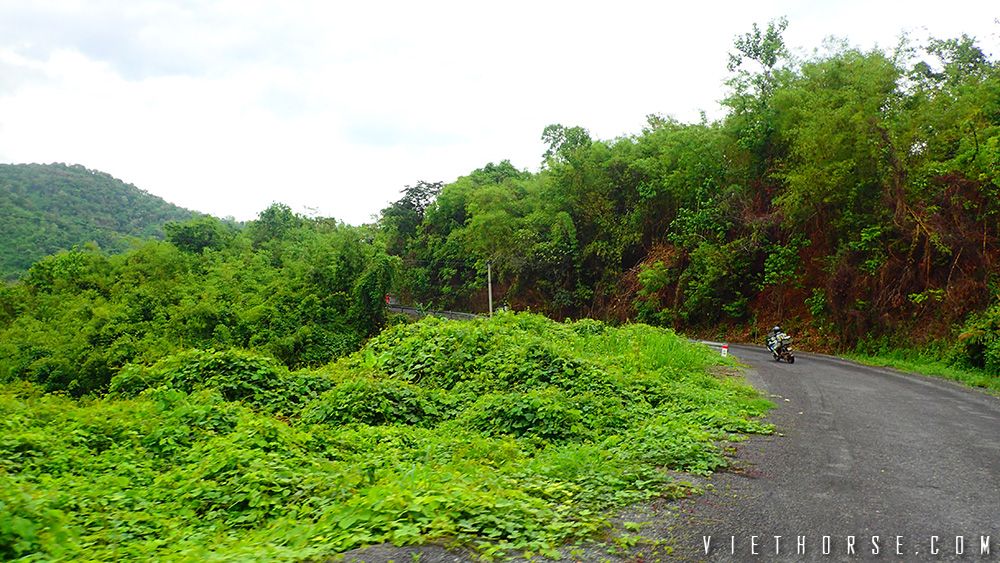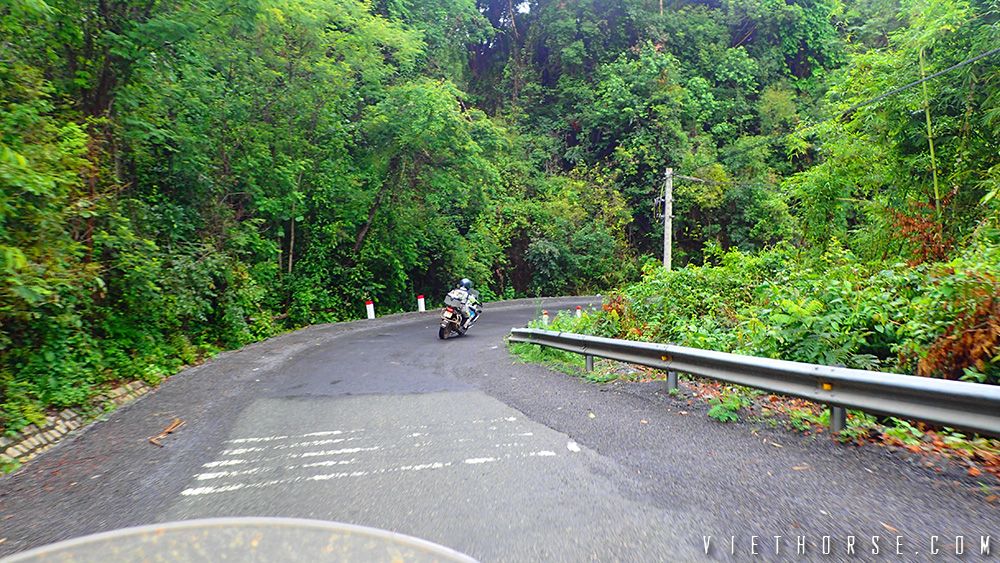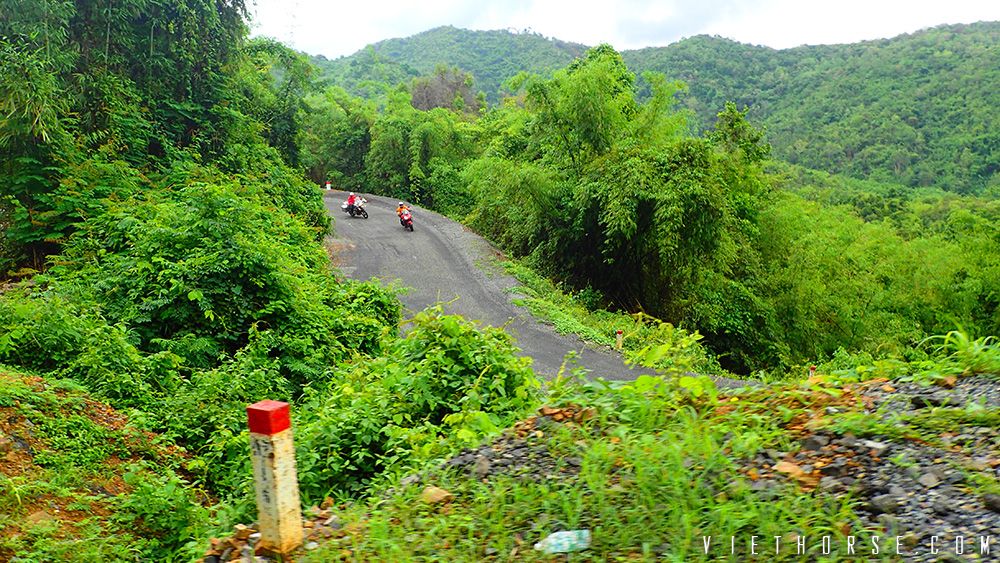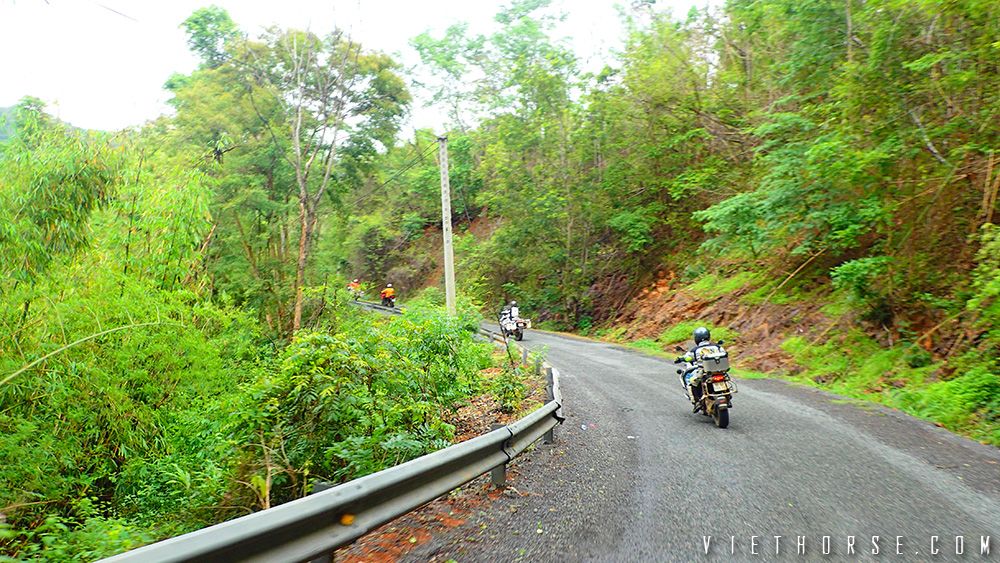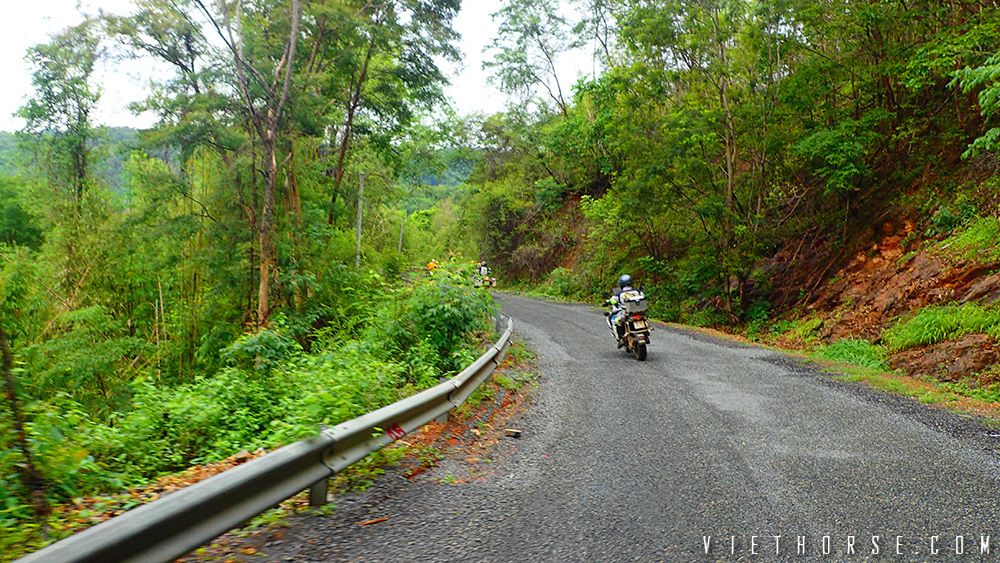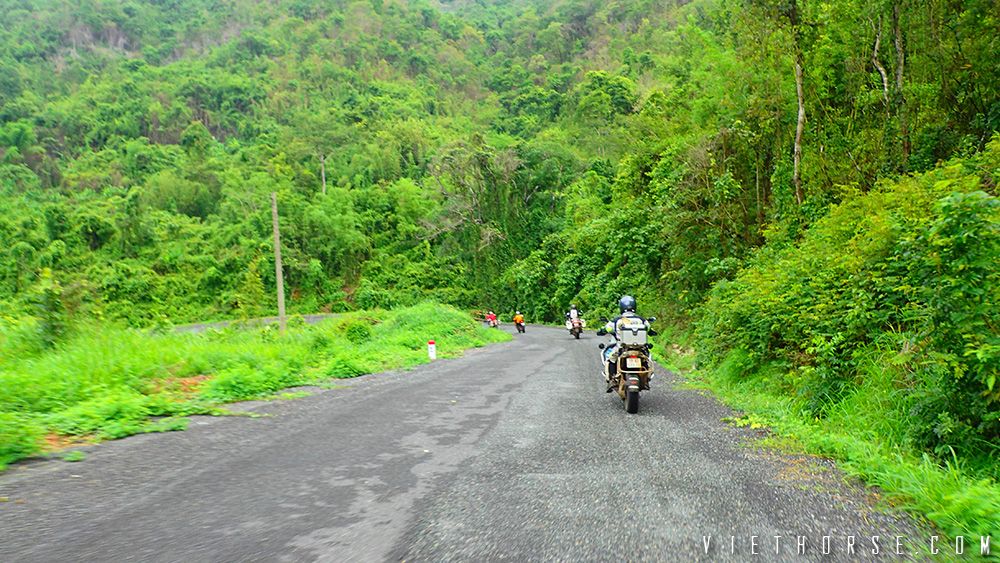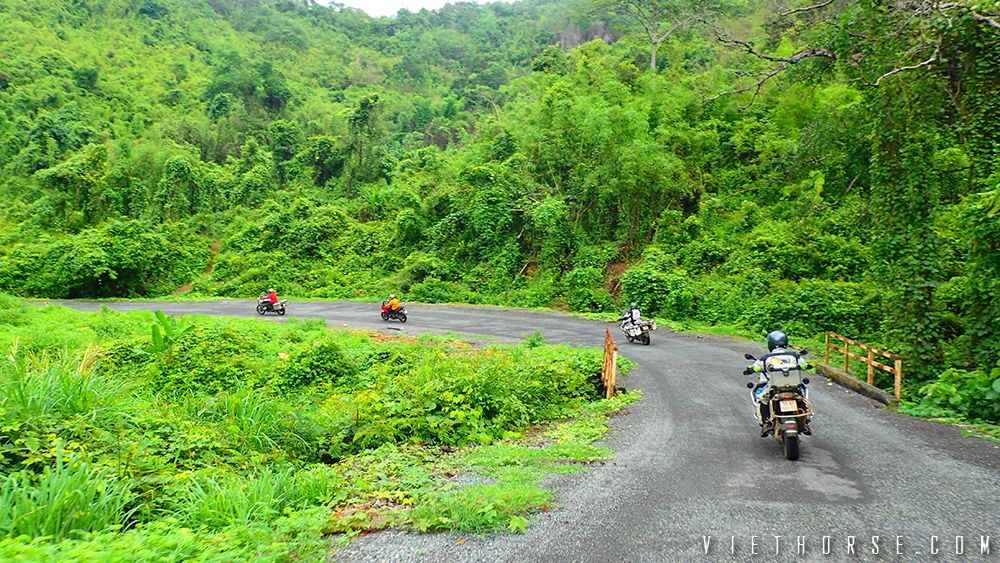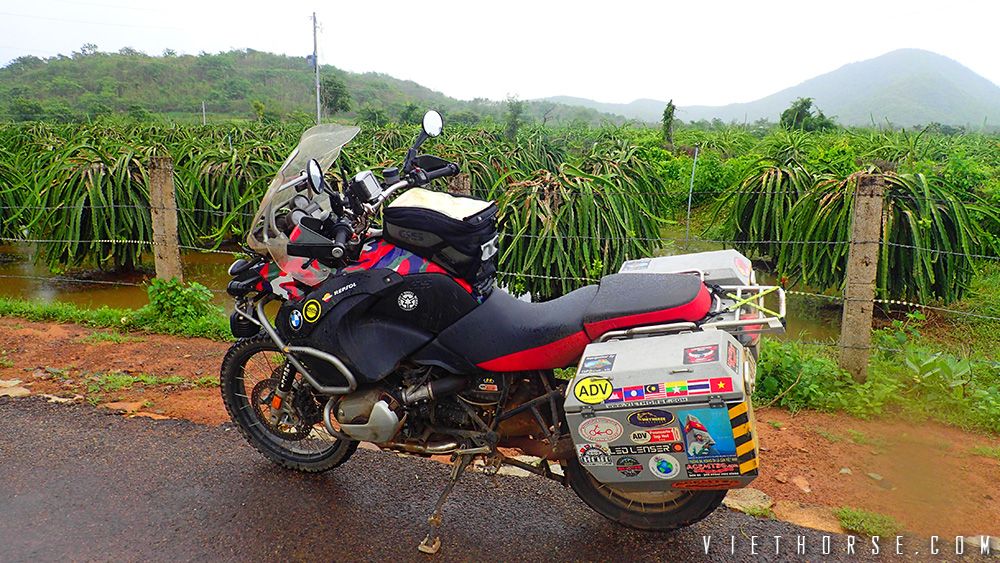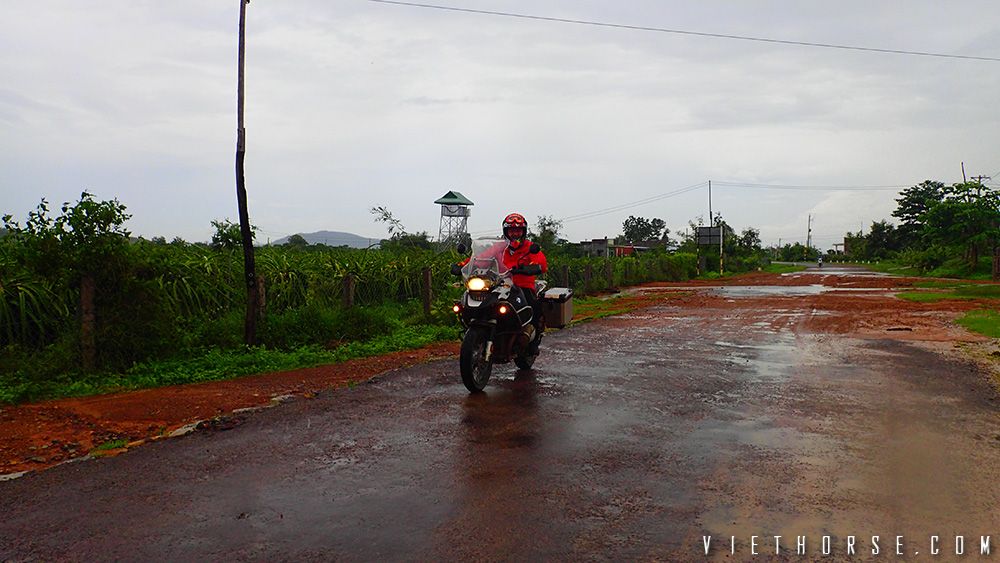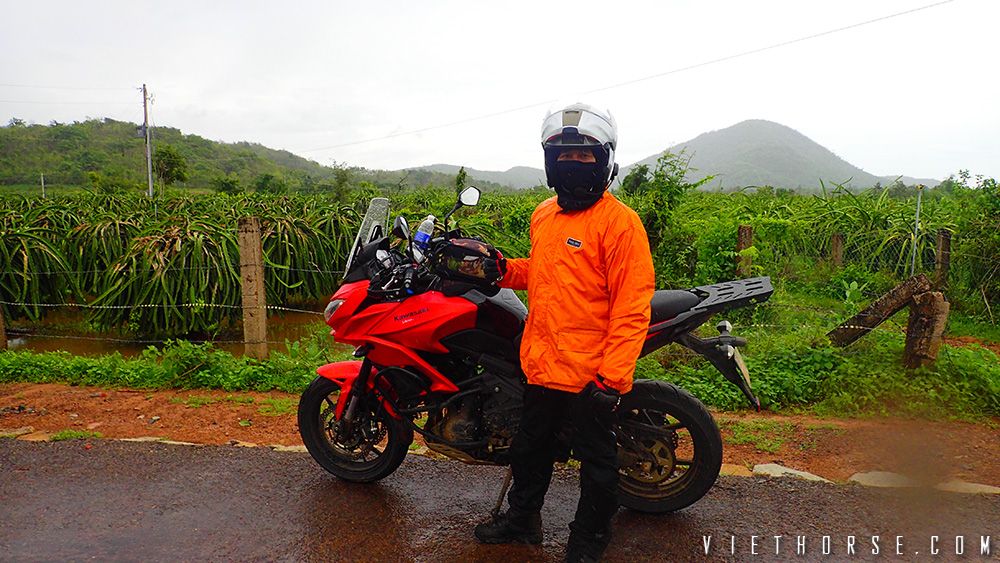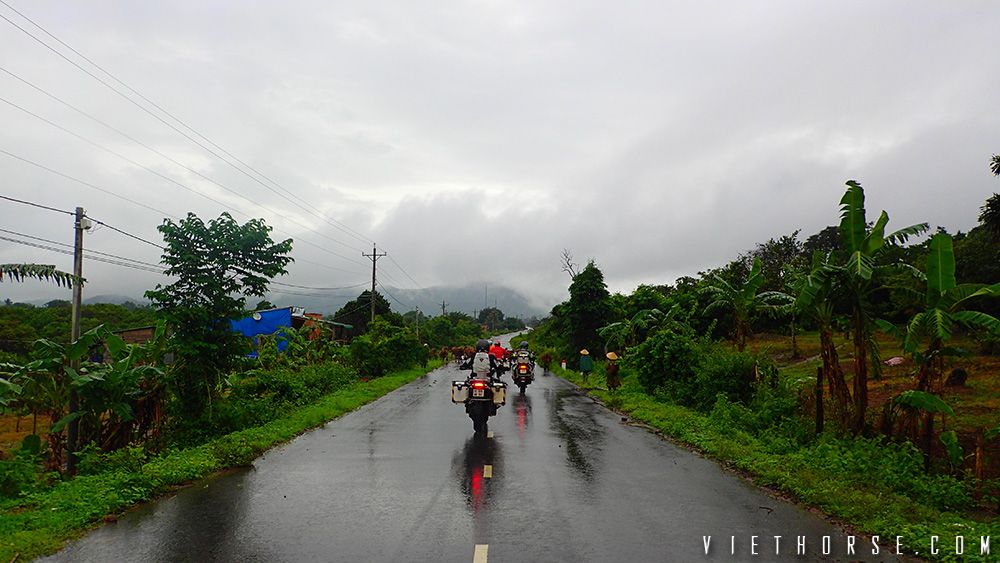 Dừng ăn xế bằng món bánh xèo đặc biệt / We had a light meal with special local dishes: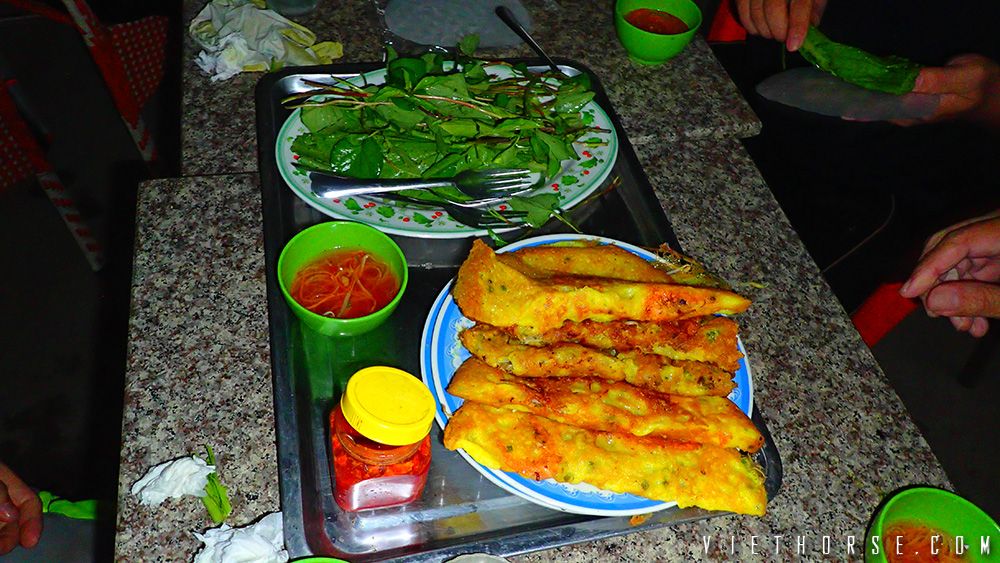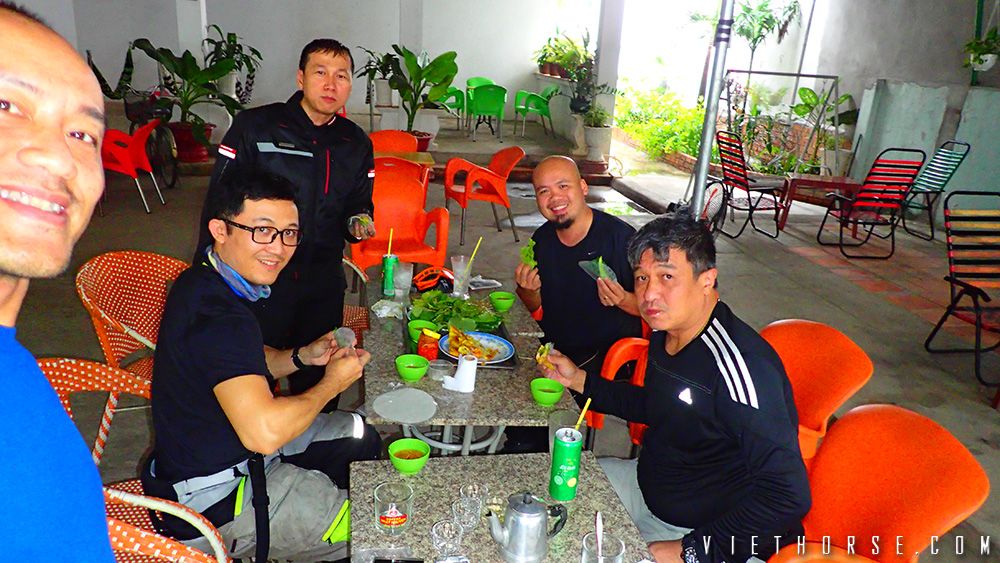 650km cho một ngày đầy mưa gió / 650km – That's it for a rainy day.