==========================================================================================
[Warning: read carefully before execution – I will not responsible for any problem with your bike if you follow this way of doing. LOL ]
==========================================================================================
Oil cooled BMW R1200GS/GSA has weir design of oil filter location and shape. It is required a special oil filter opener/wrench.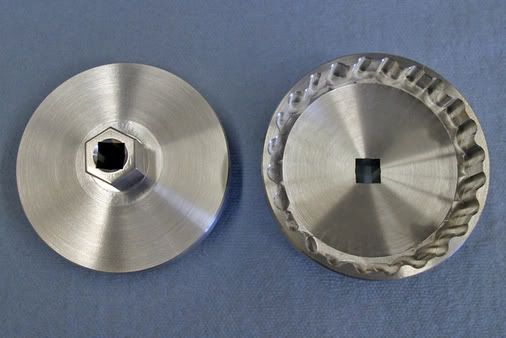 This topic is to share one of the ways to deal with that oil filter without proper opener/wrench. Necessary tools which you may need to use instead of a proper oil wrench:
– Hammer
– Screw driver
– Suspension wrench (or you can use a 4mm steel rod to make a similar hook)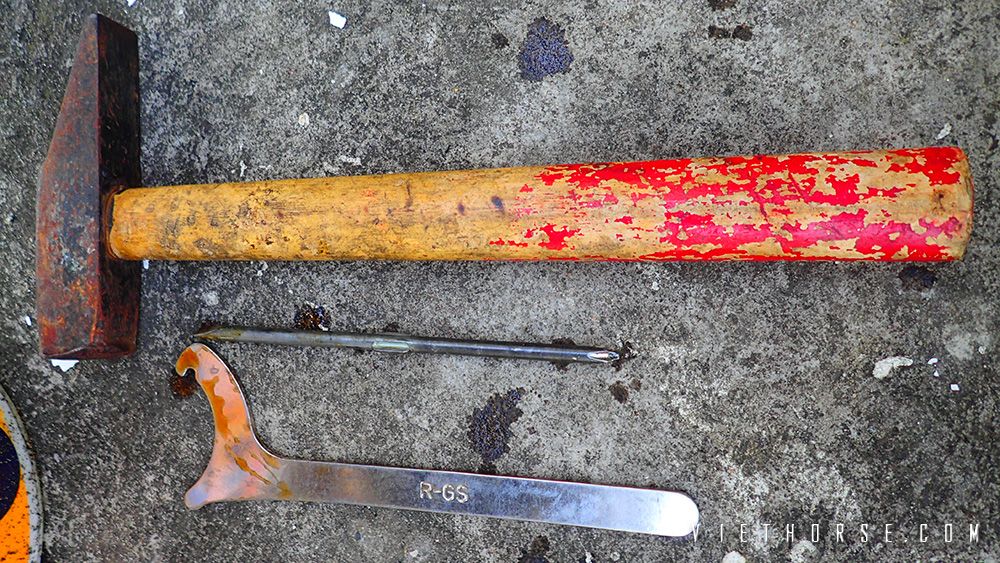 Proceed with normal process of engine oil change:
– Remove skid plate
– Start the bike for running about 15mins to heat up the oil
– Bike on center stand, open the drain bolt to drain old oil out
Remove Oxygen sensor on header to make room for the tools, then continue with problematic oil filter. Use hammer and screwdriver to make a hole on upper part of the oil filter. Please be gentle as the oil filter body made by thin aluminum, and not to push the screwdriver too deep, it's to avoid clashing with the bolt in the middle of the filter.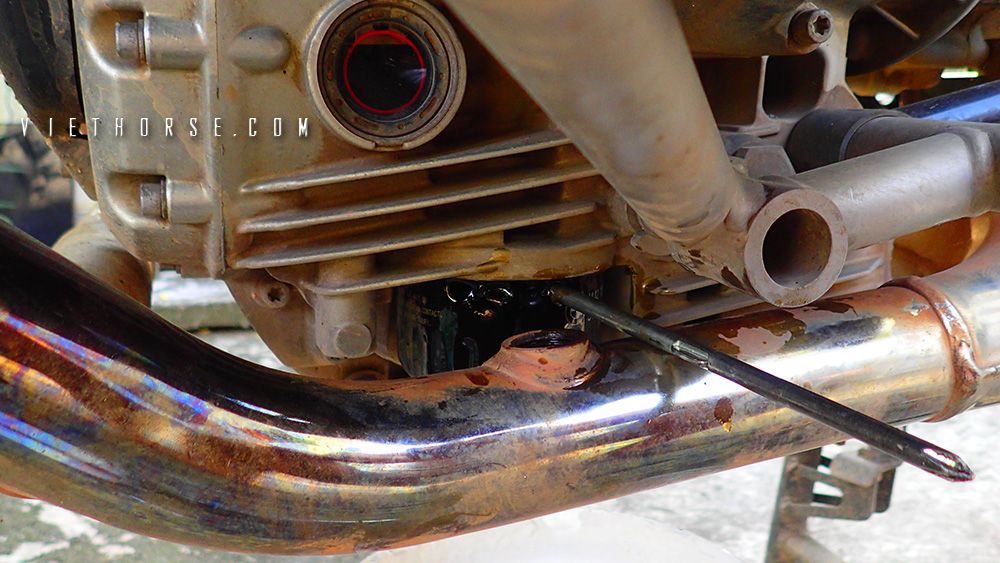 Use the suspension wrench to open the filter: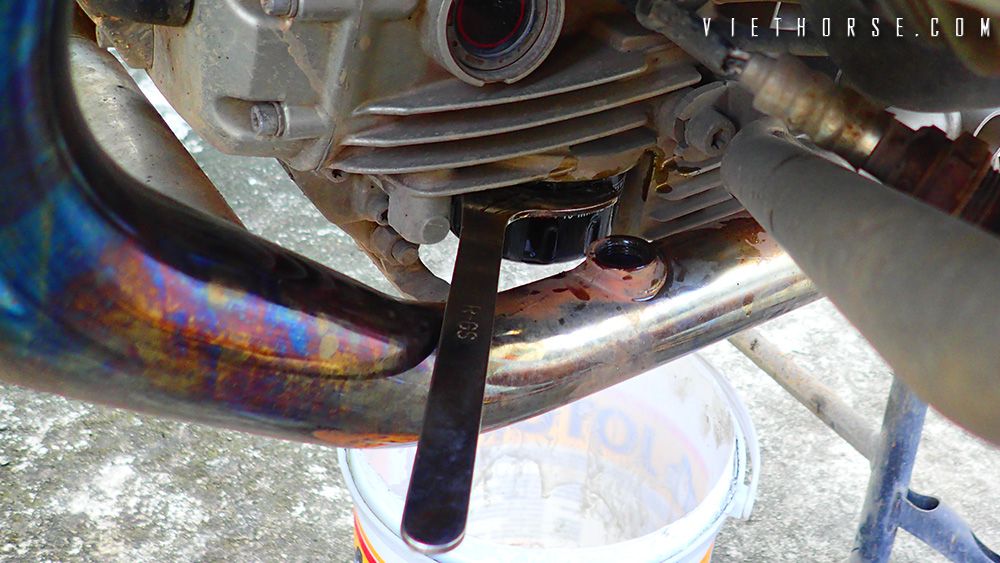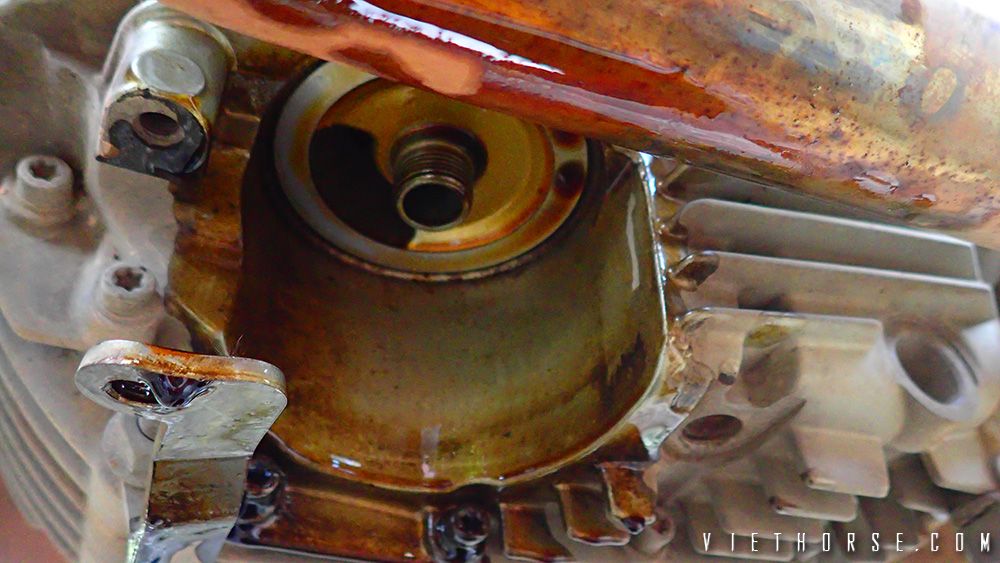 I had to make 5 holes to get the filter loosen before I can turn it off by hand.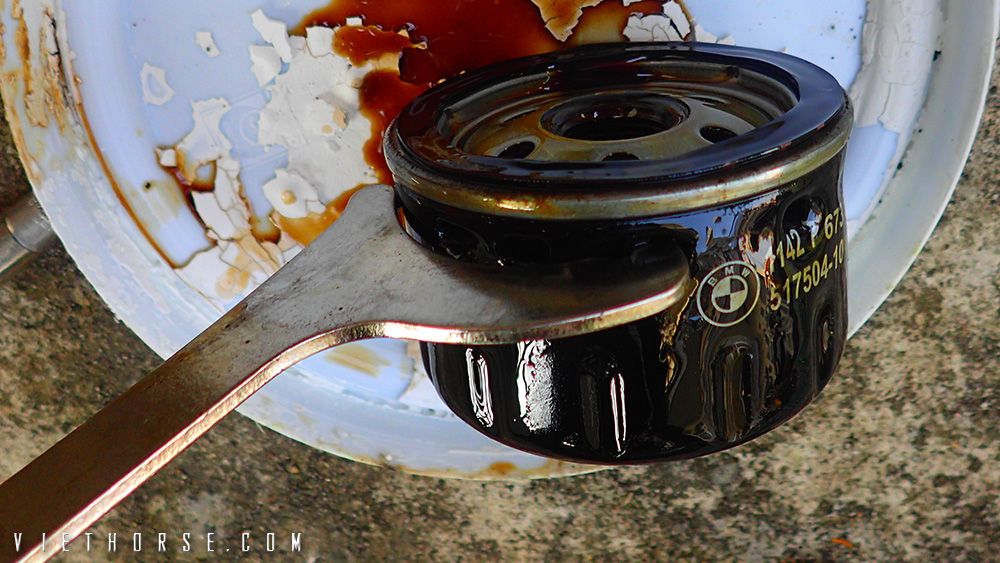 To replace the OEM filter, please try to find the one with a 17mm nut at the bottom of the filter. That will make the job way easier in the future, just by the basic tool.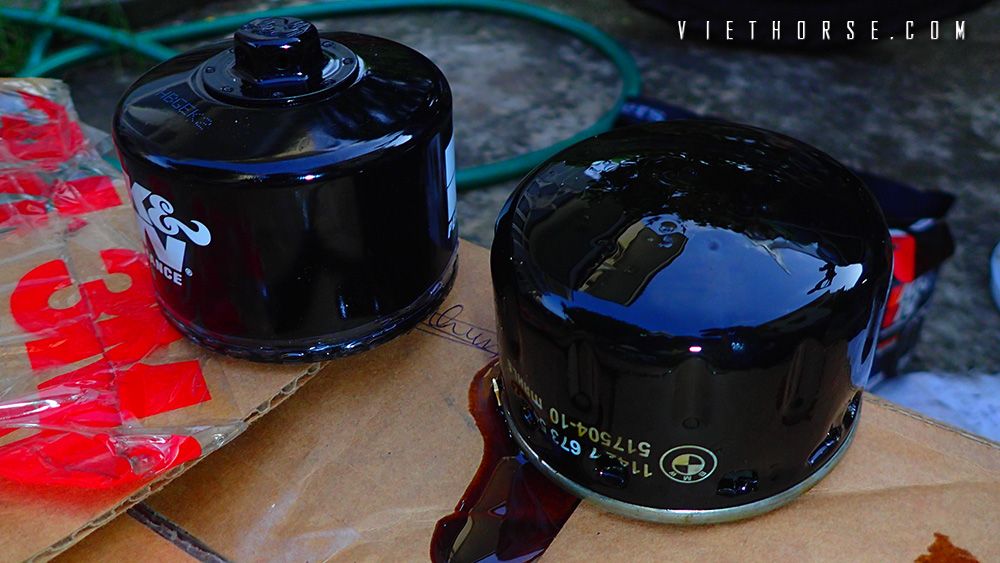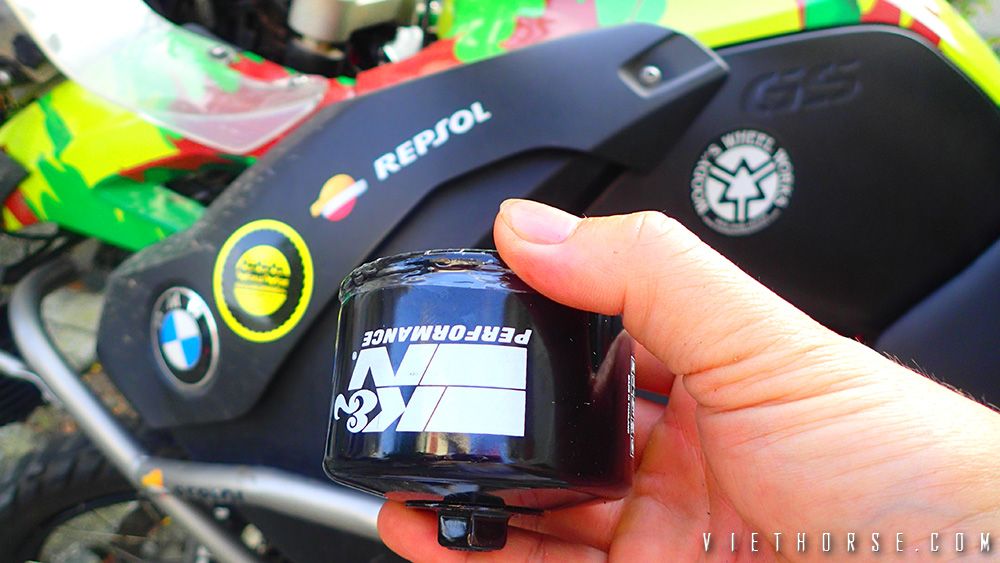 Ready with all the stuff: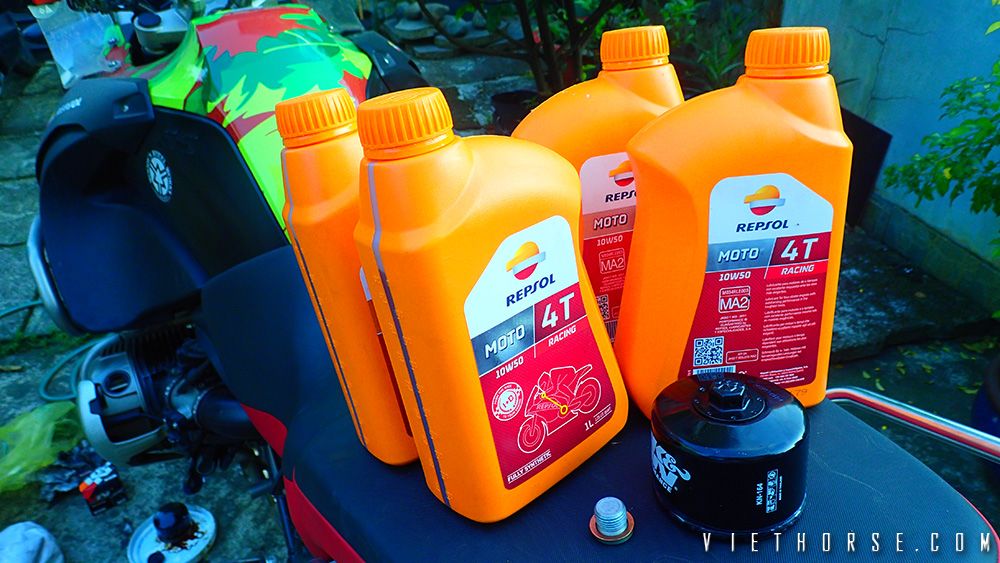 Pour a little oil into the new oil filter, make sure the rubber ring is also covered with oil, put the new oil filter in location, wrench firmly. Put some oil on the drain nut and new gasket, put back in location. Follow normal procedure for oil change as THIS TOPIC.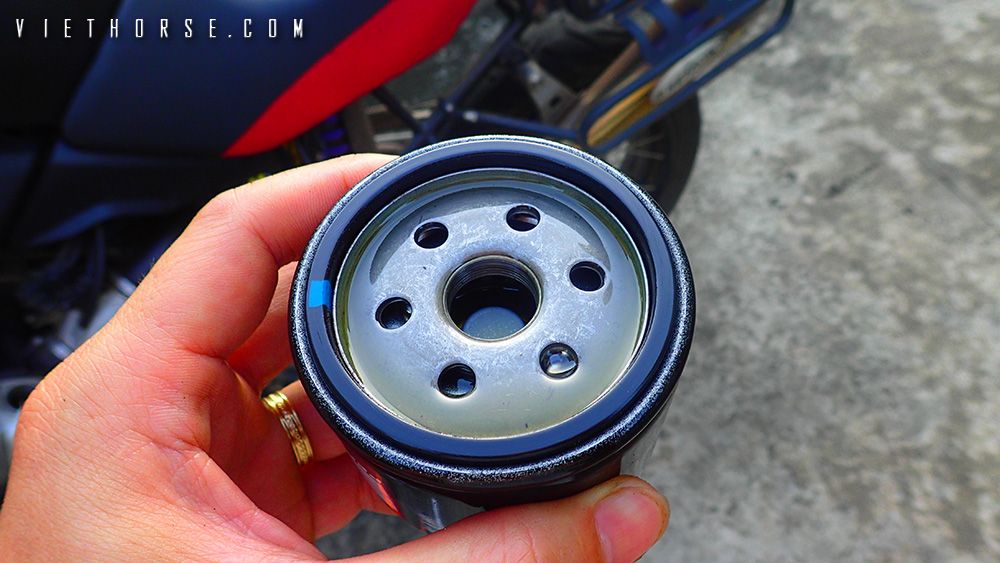 Finally, don't forget to update in the Ride-Smarter system to record and ensure reminder for the next oil change