Really fun weekend ride, we entered the familiar dirt site and things happened much better than expected 🙂
---
Getting ready: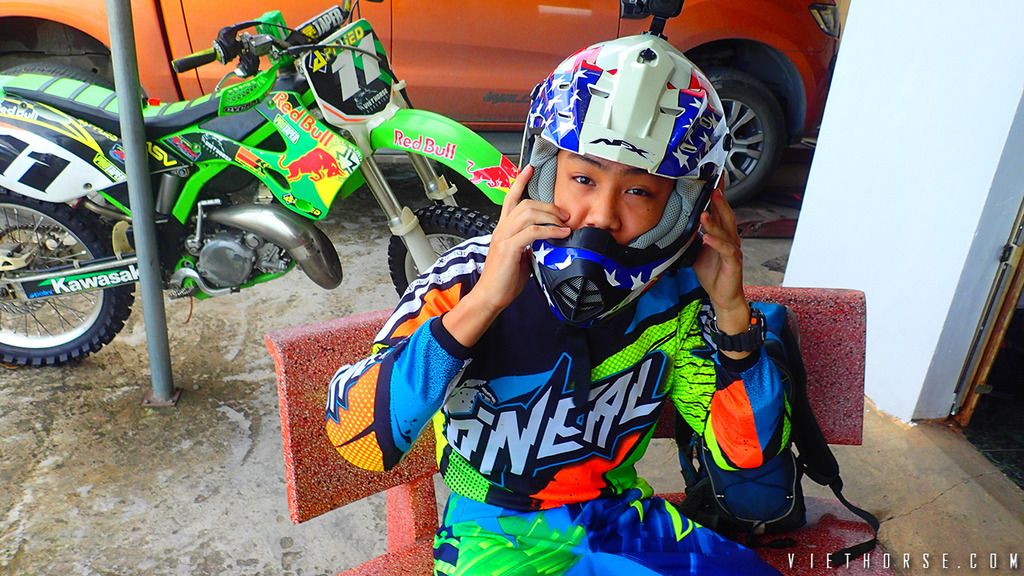 Hitting the trail:
And sweeping the open field: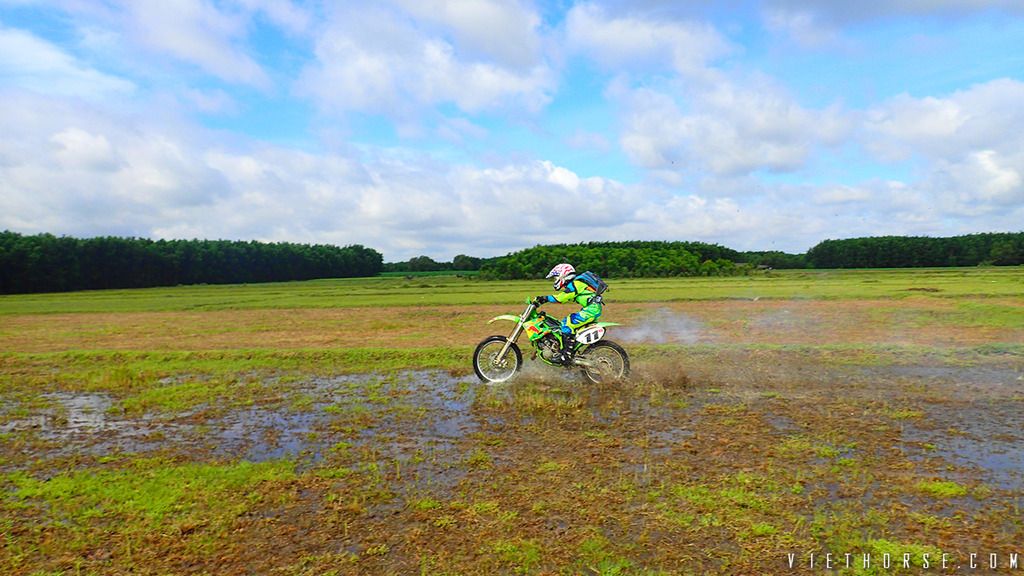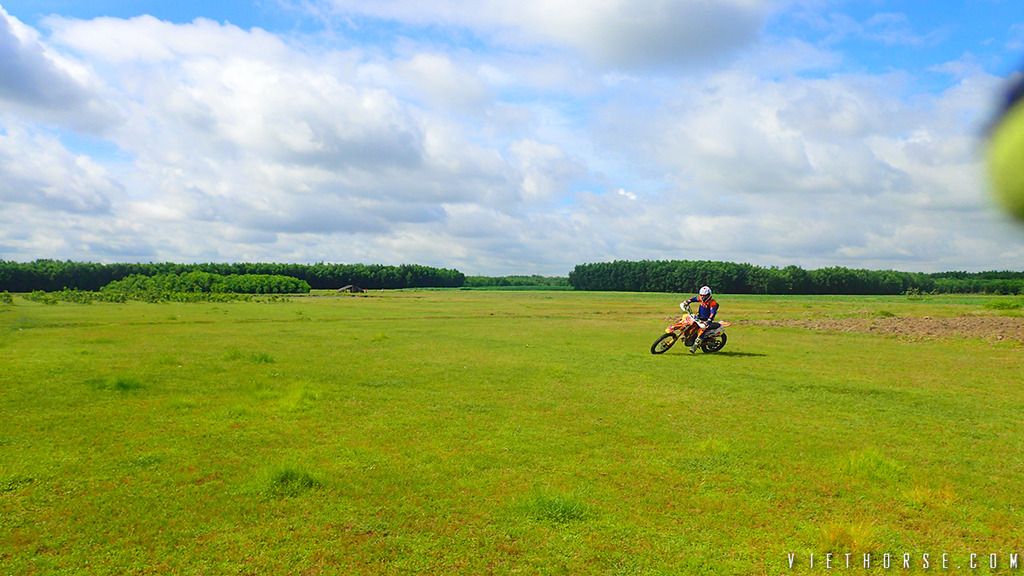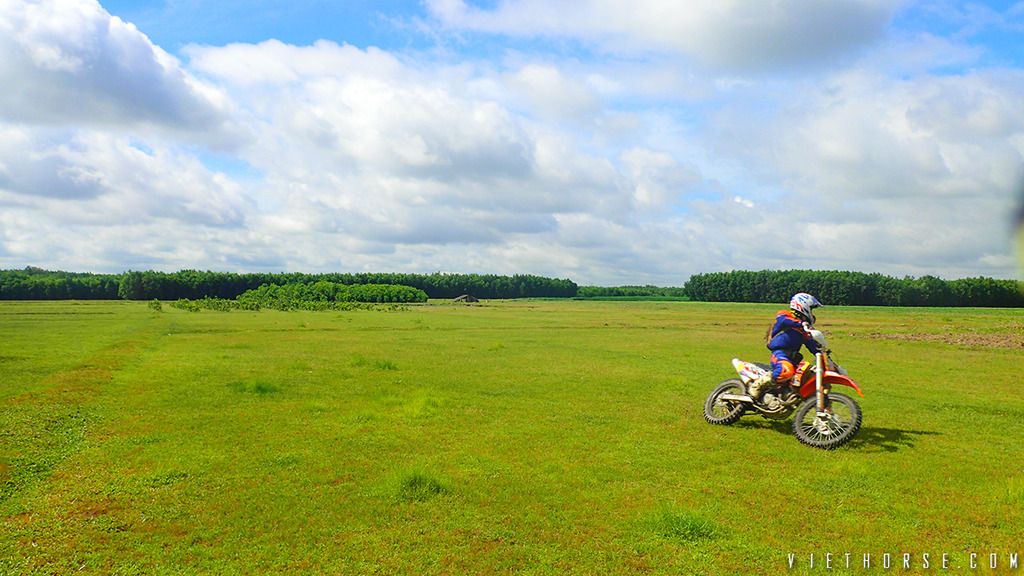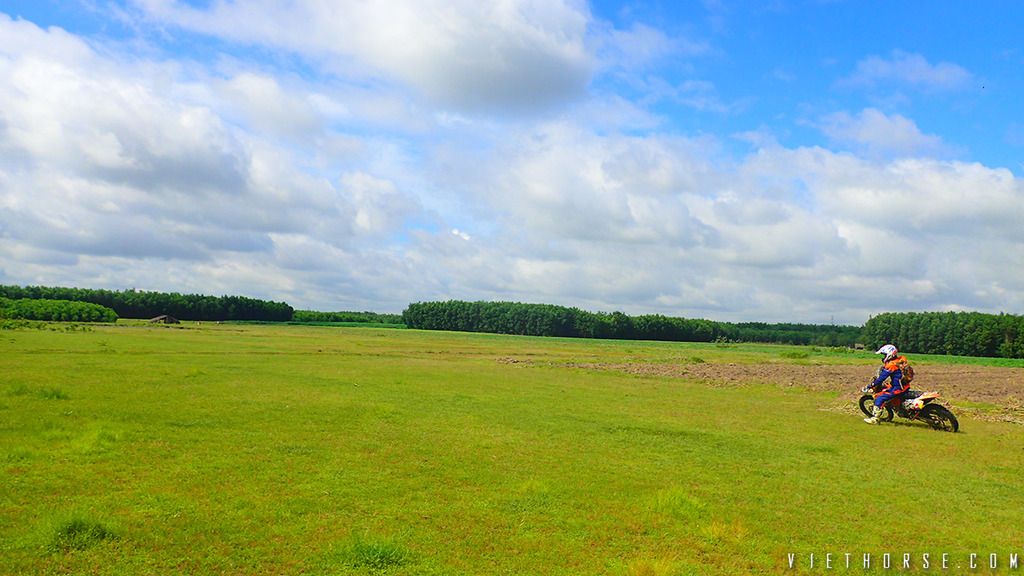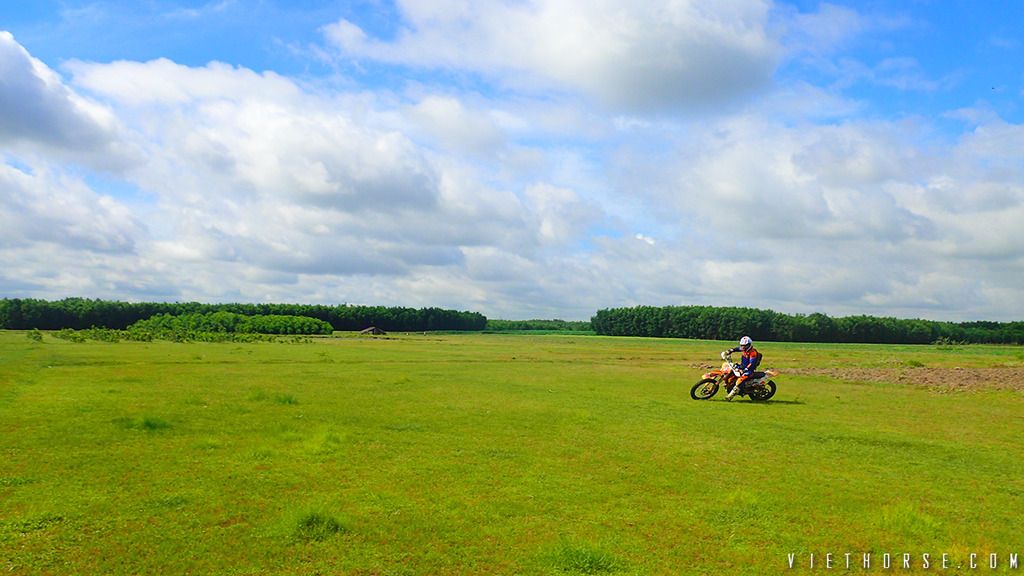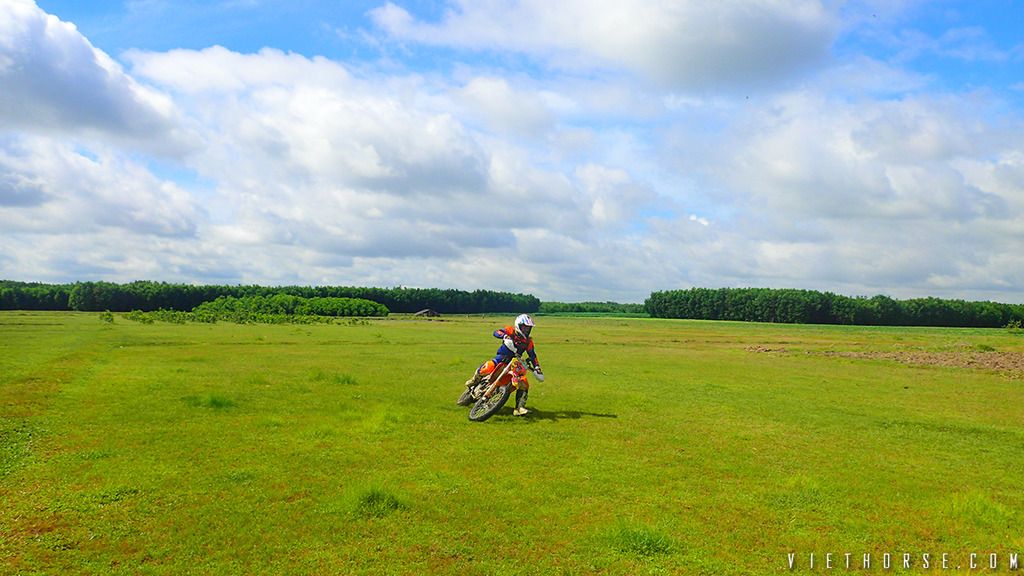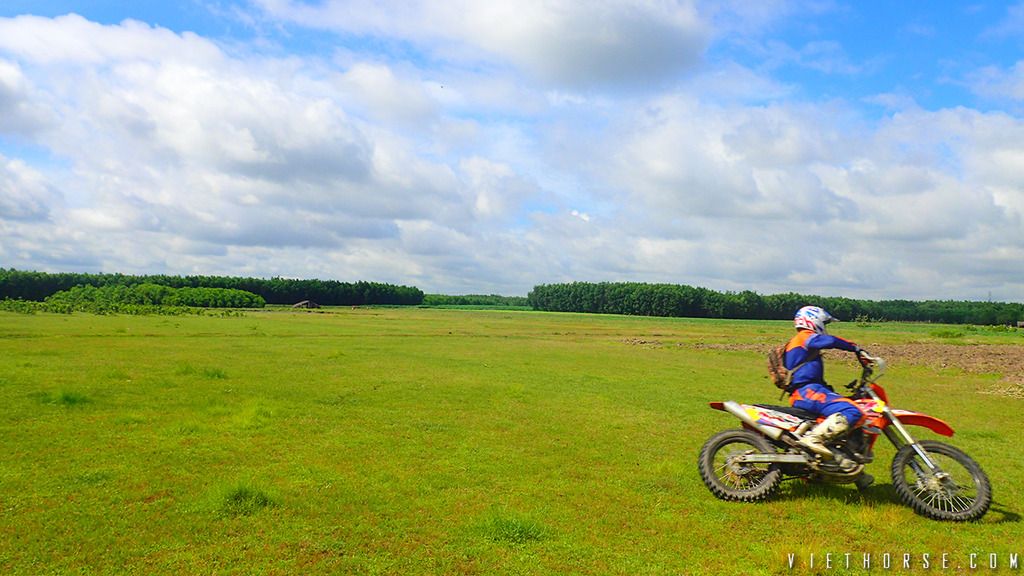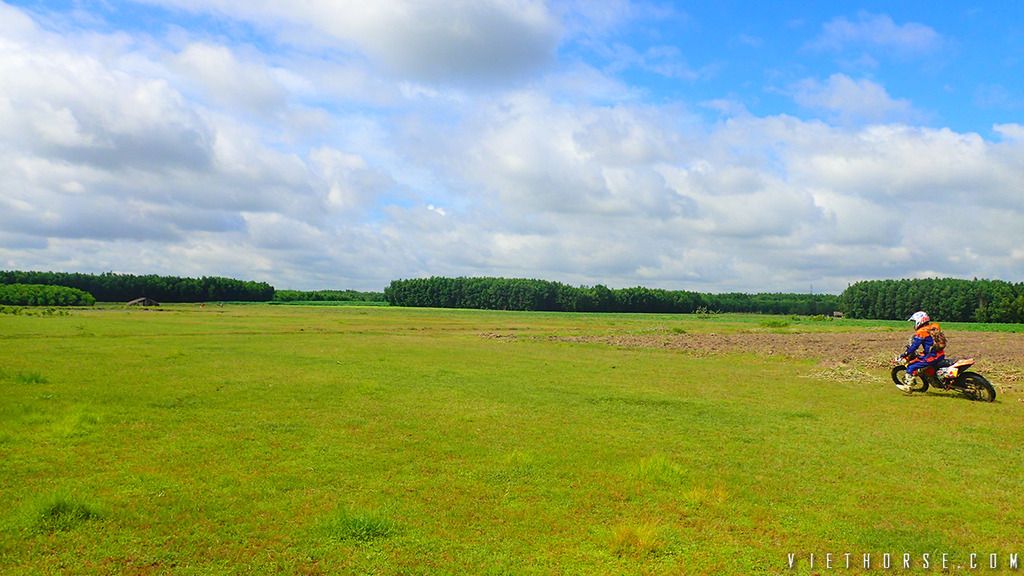 We got sometimes to rest at middle of nowhere: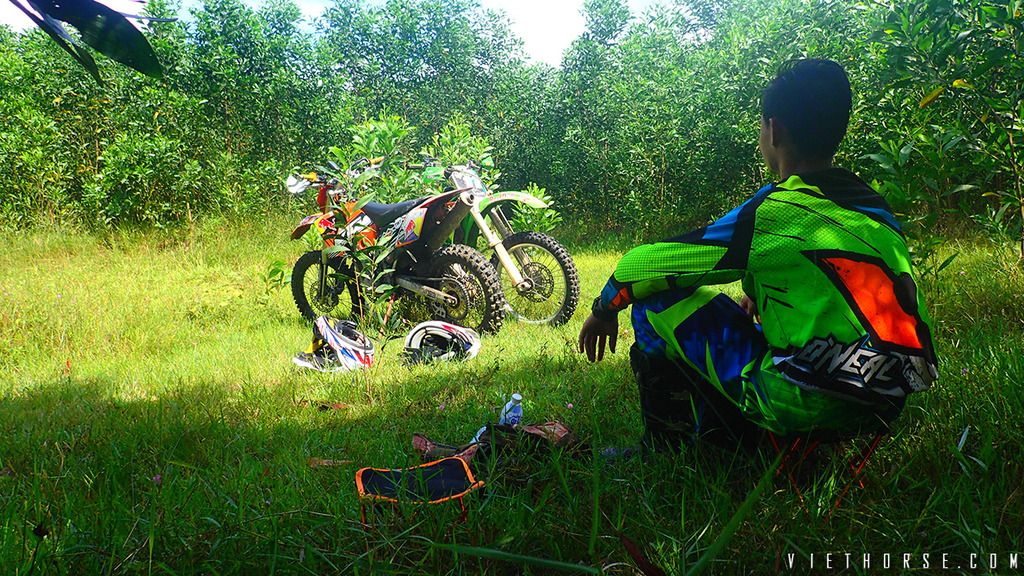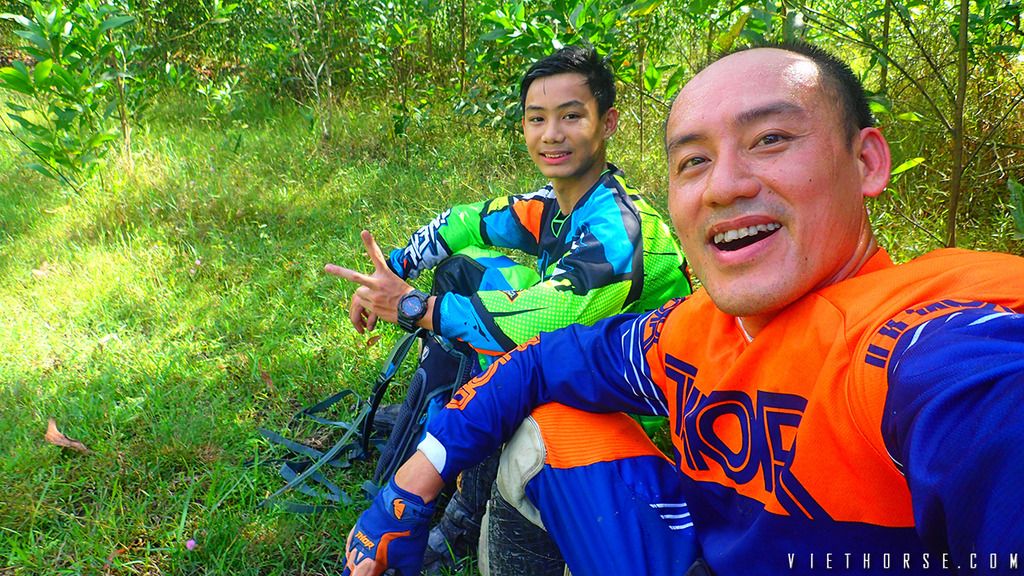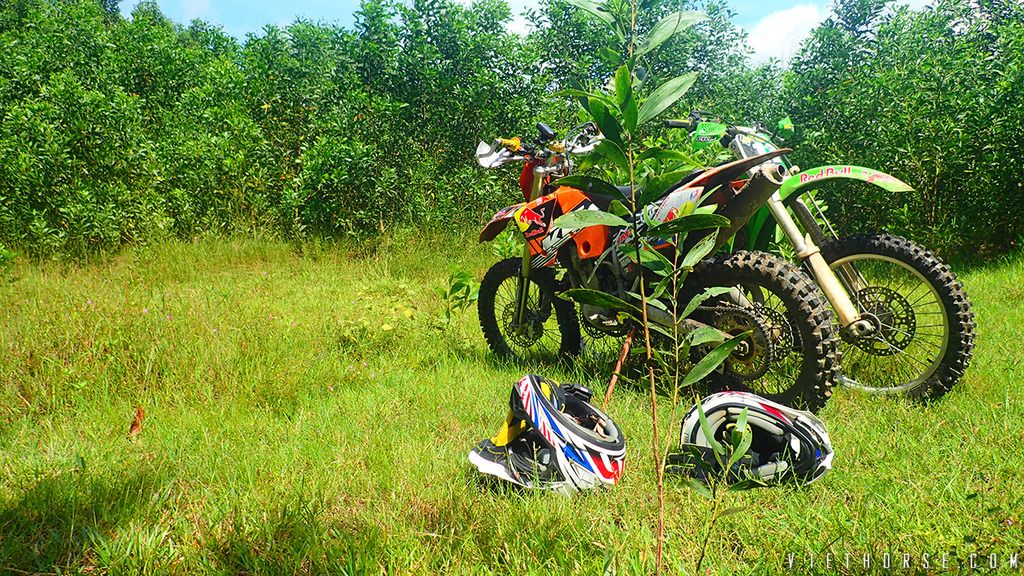 Then we went riding the other side of the site, looked like a swamp area, and lots of fun, of course: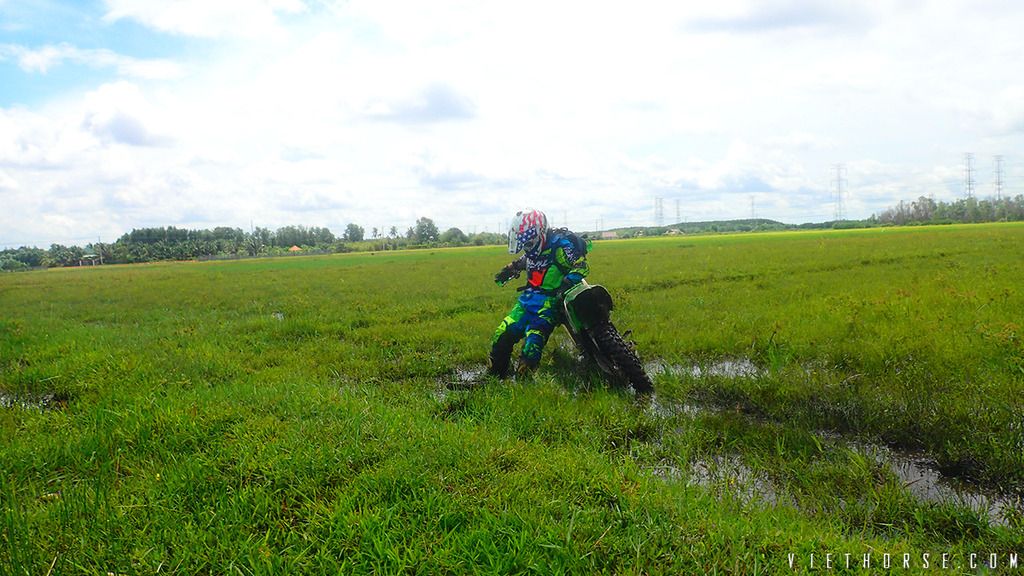 Now it became even much more fun: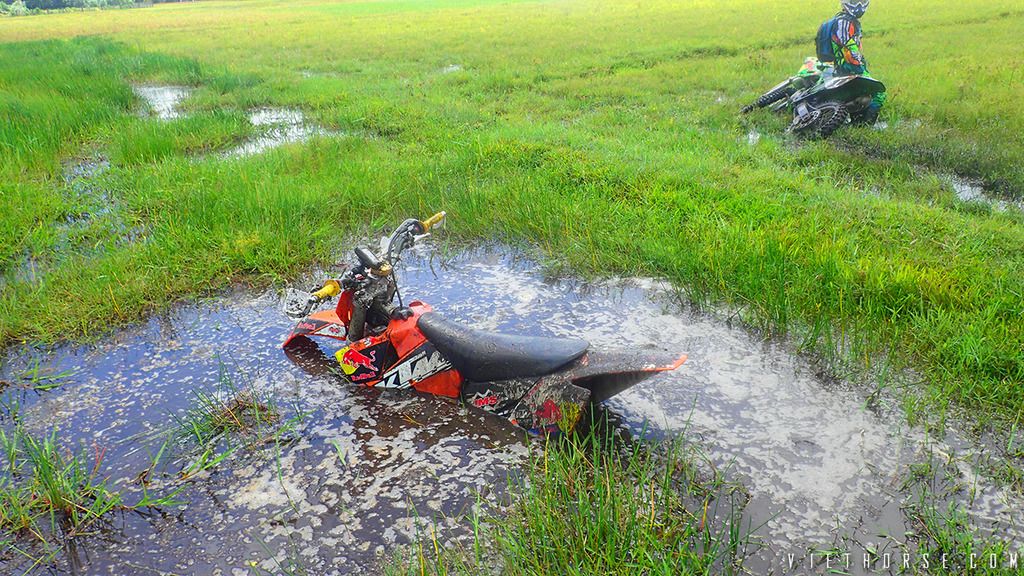 I did not realized this shit-hole, it was all covered by green water grass. I just came directly in the middle of the hole. The bike just stopped and sank very gently 🙂
Luckily I did not fly over then handle bar: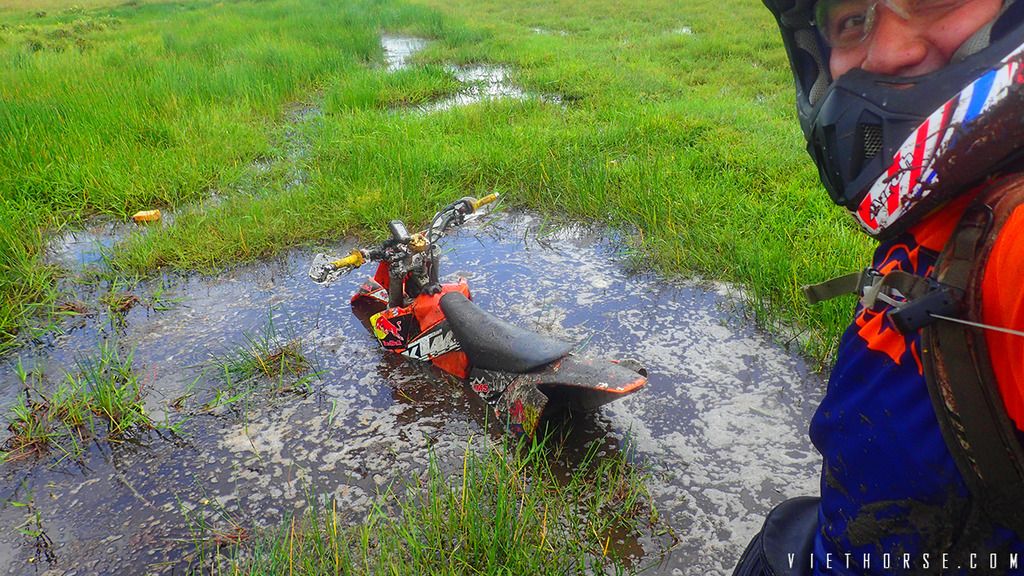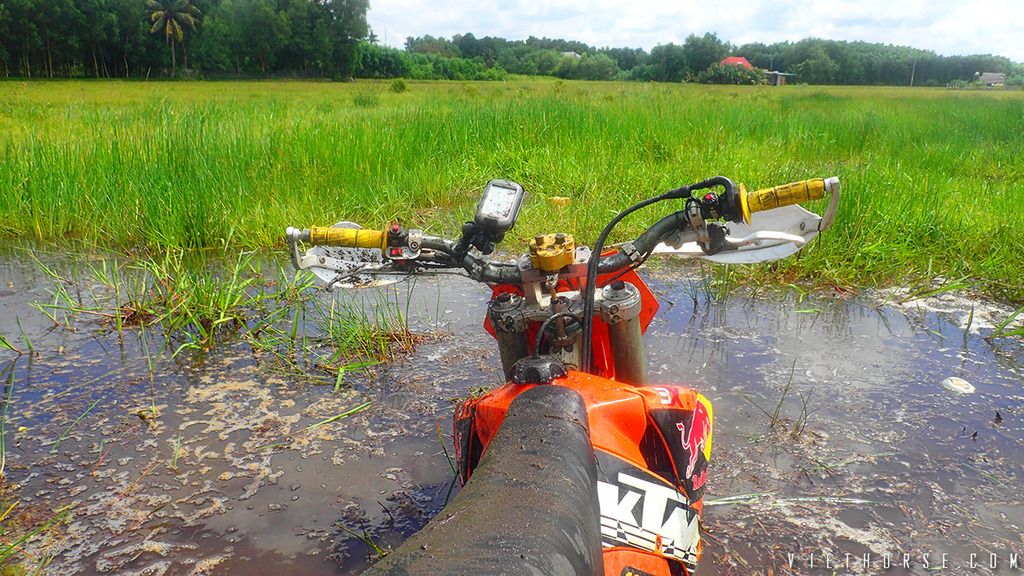 Really shitty, funny moment: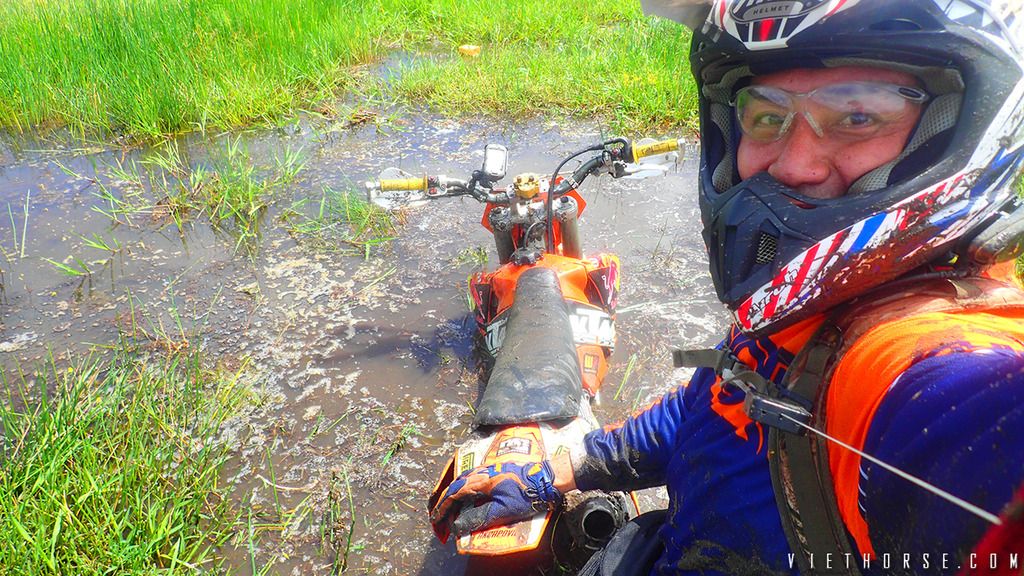 With all the efforts and lots of help from my son, we finally got my bike back on the ground.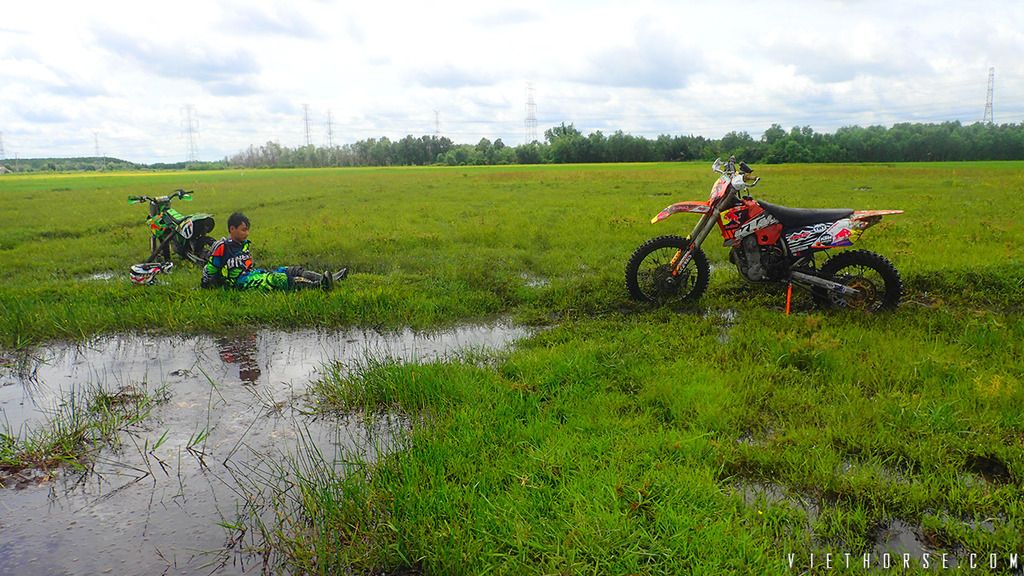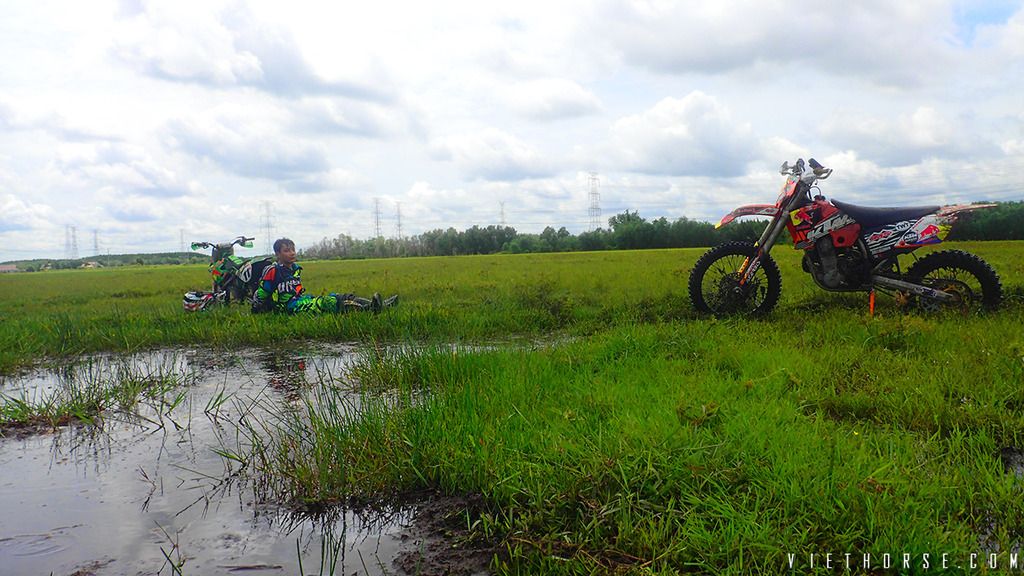 Look at the boy's face 🙂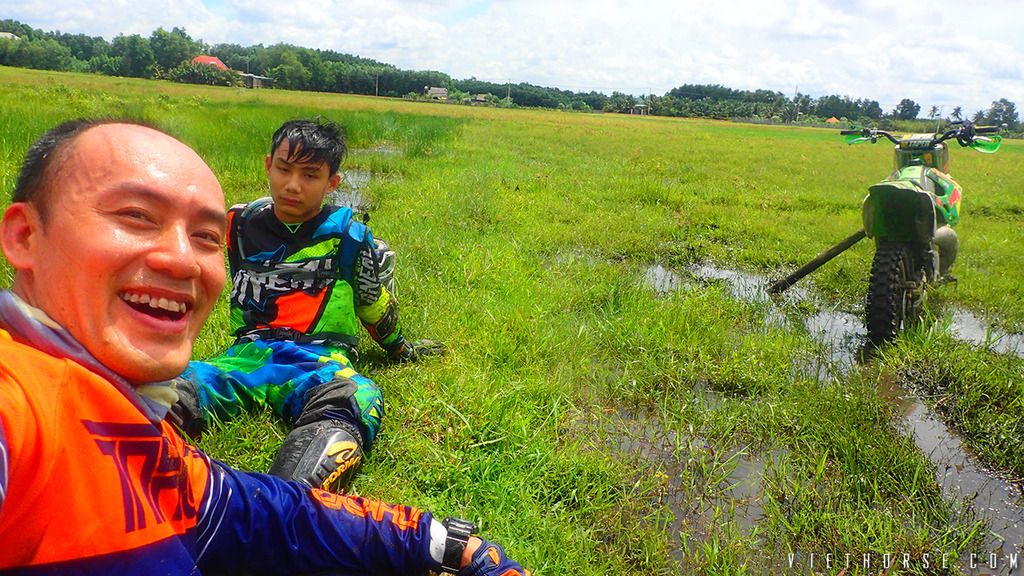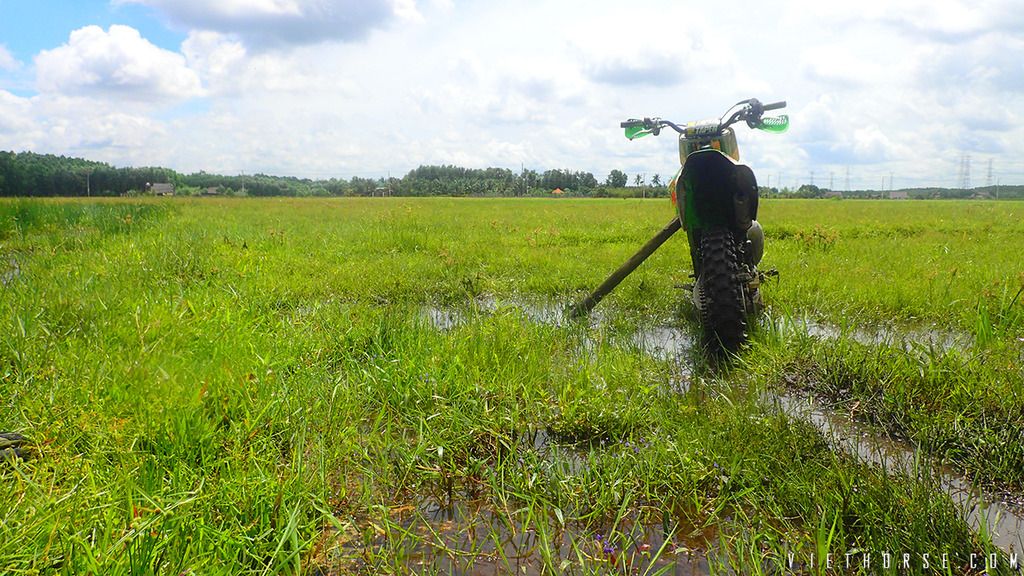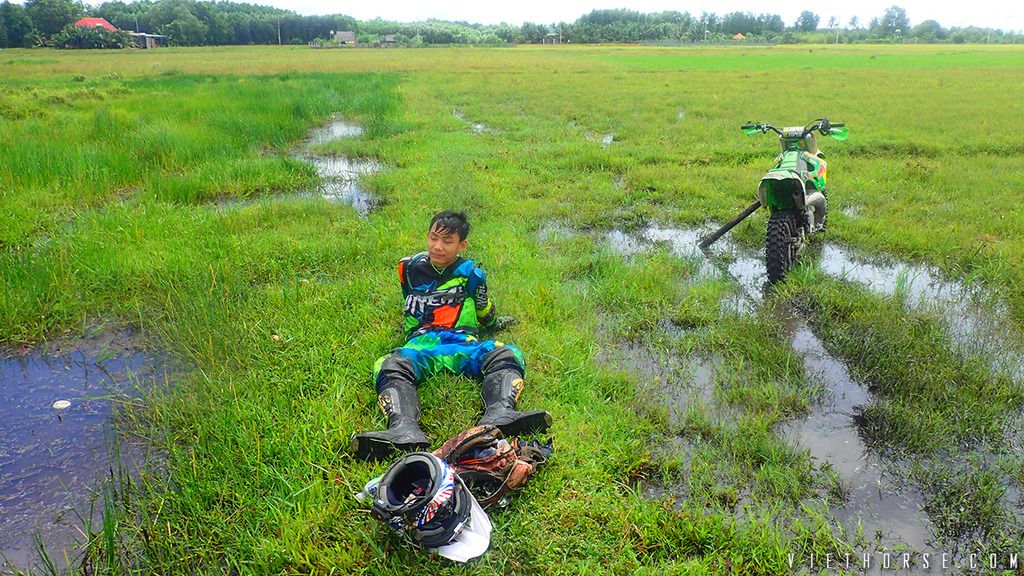 Survived Ktm450, but not be able to start. Damn!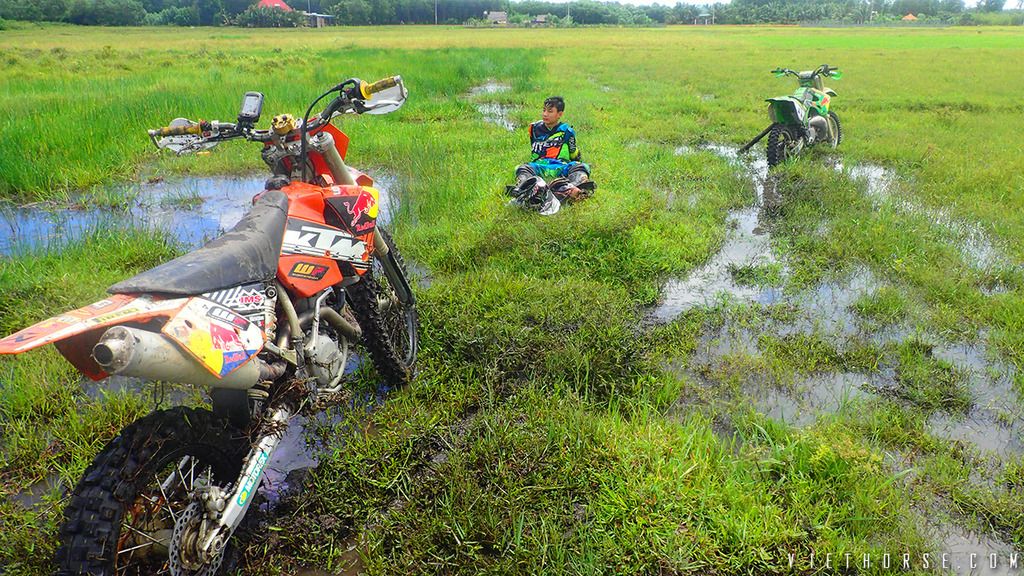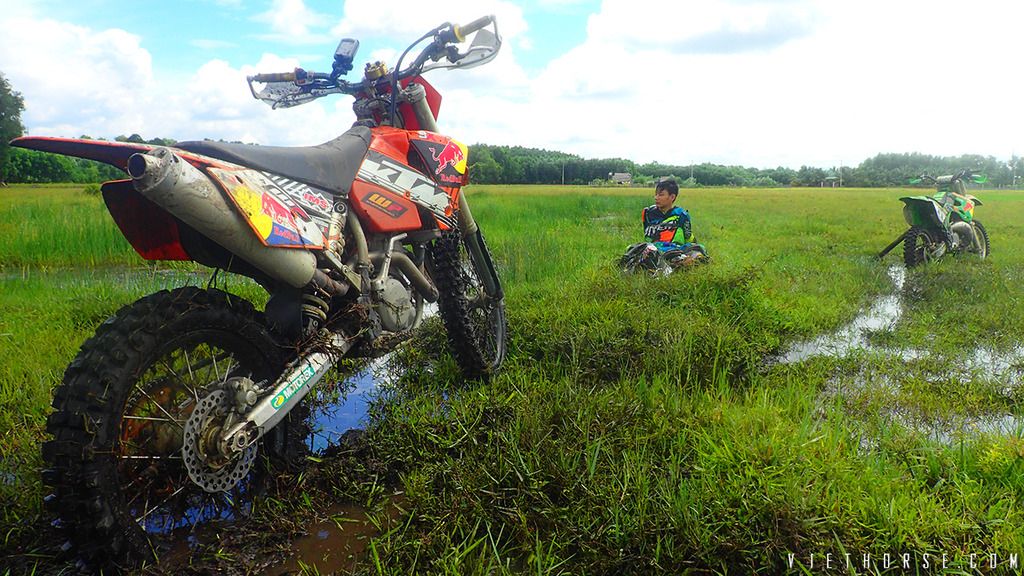 Imagine you were almost exhausted after pulling the drown bike from the swamp and you then had to kick few dozen times to start the bike and it was unsuccessful. Yes, that was my feeling 🙂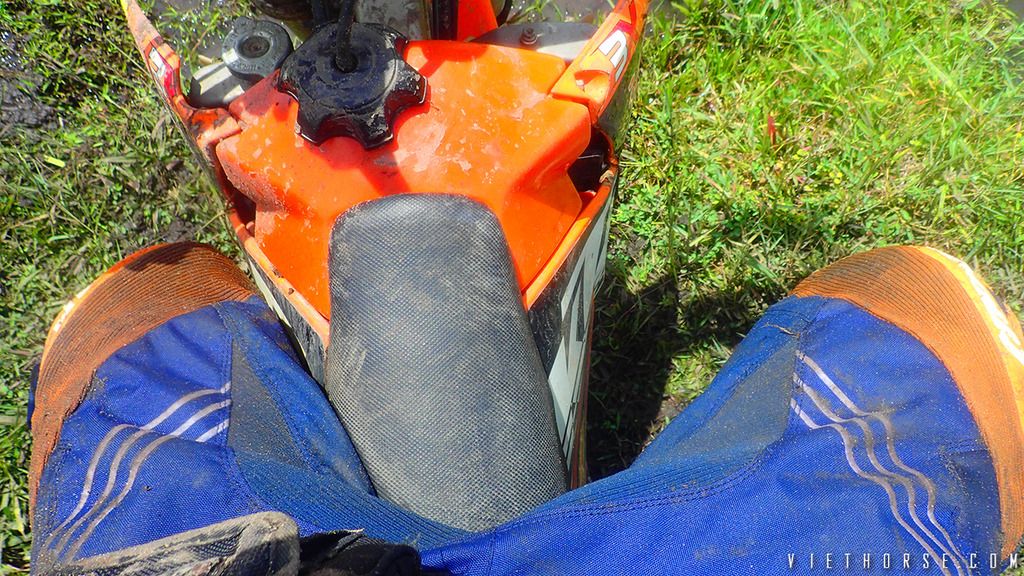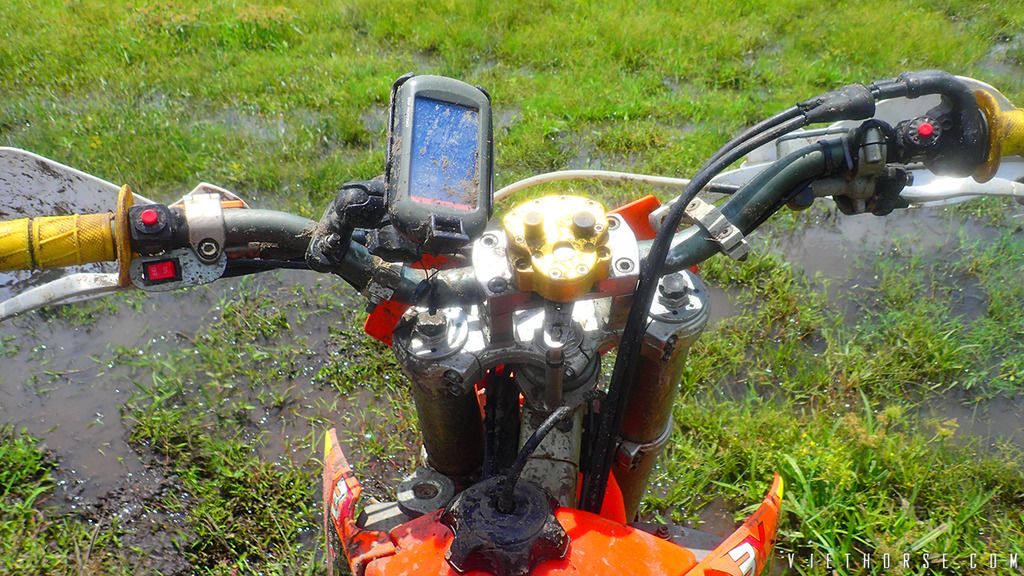 The boy managed to get out of the swamp for some helps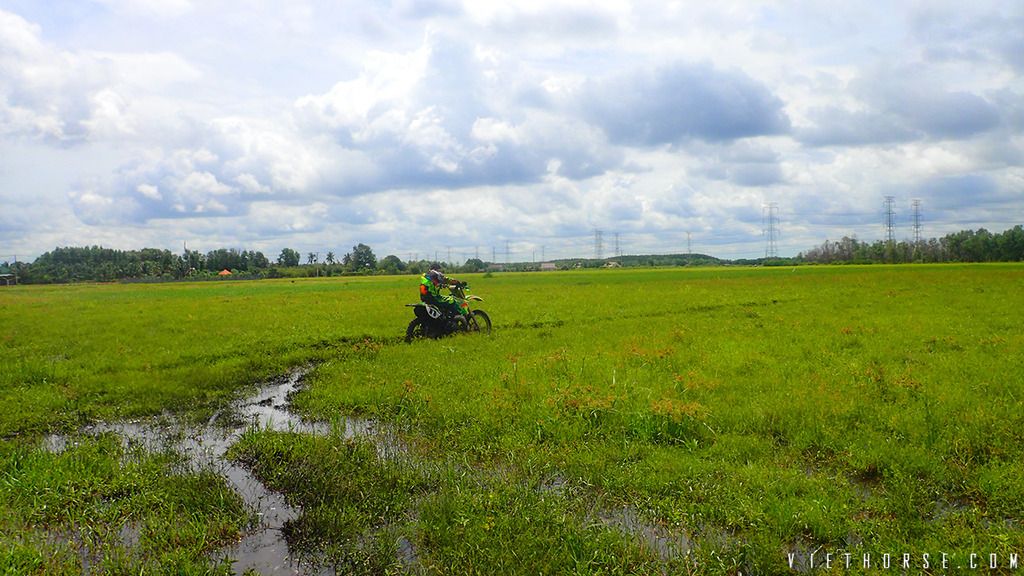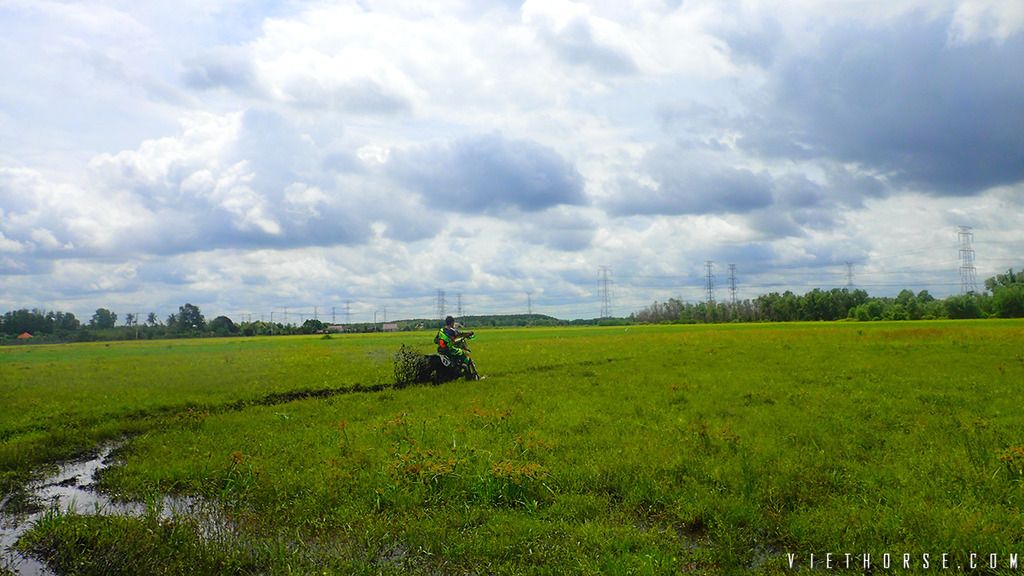 Added some more kicks, hopelessly 🙂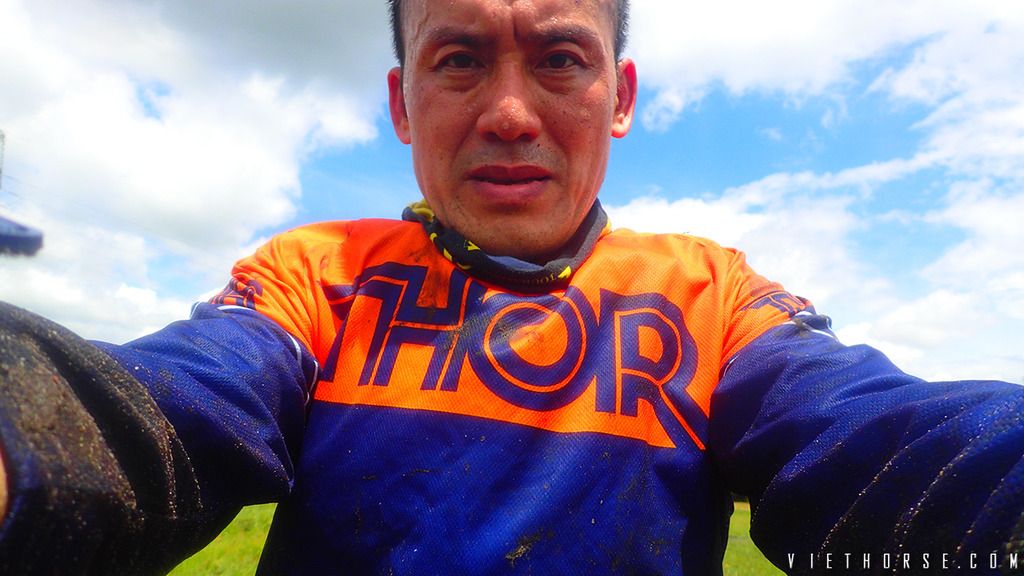 My boy came back with a towing rope.  We tried to push the bike back on pavement for towing: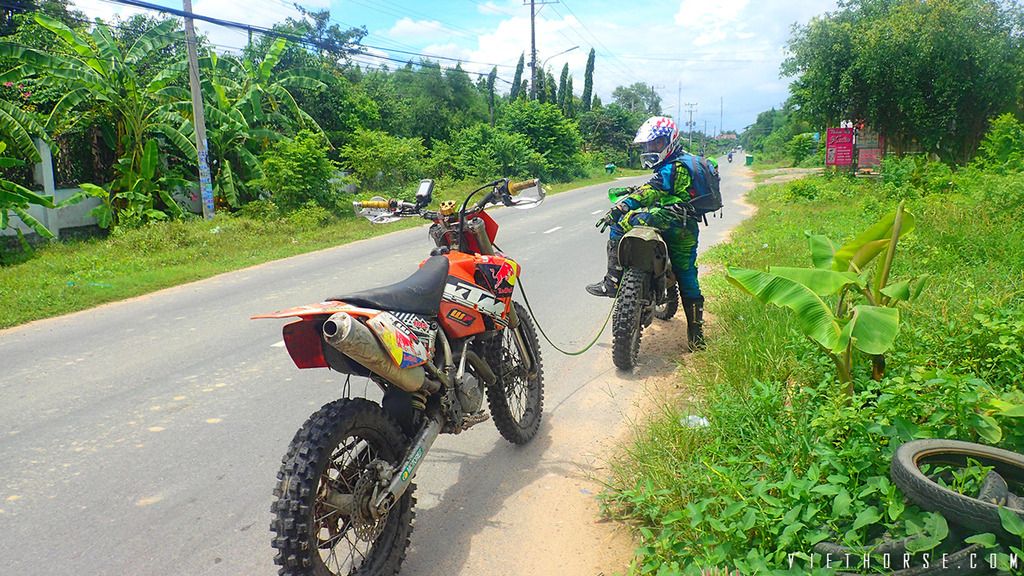 My saver: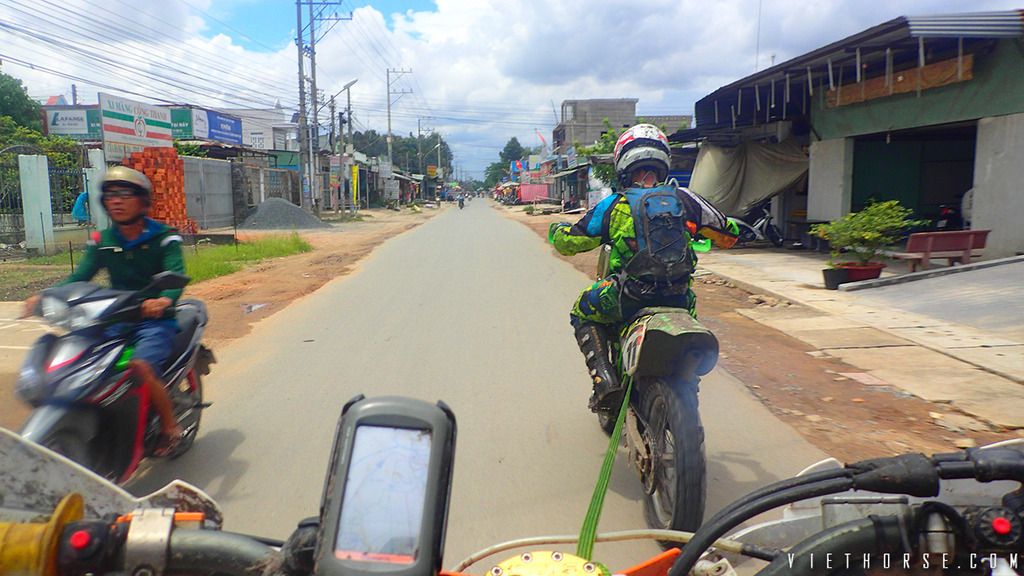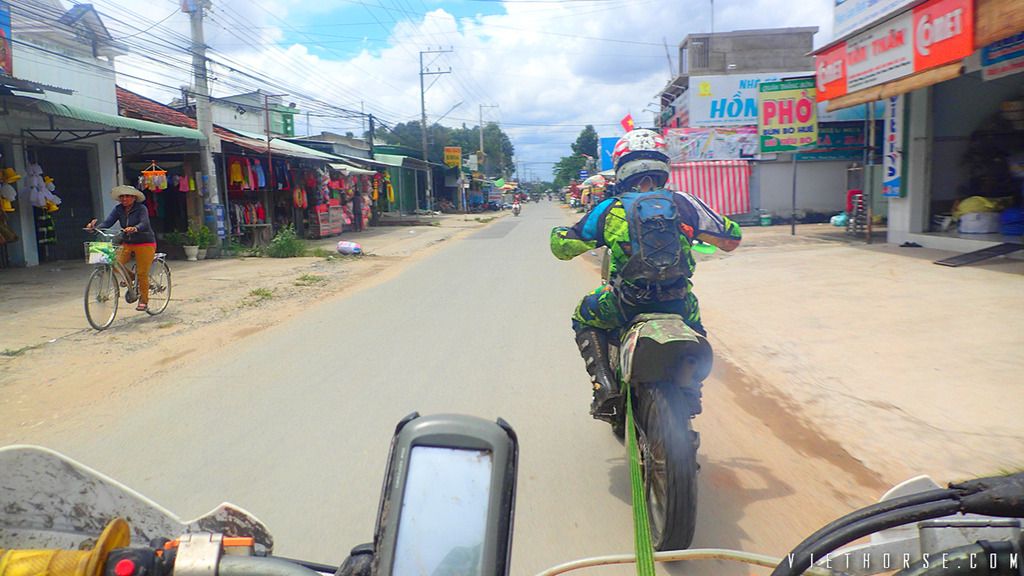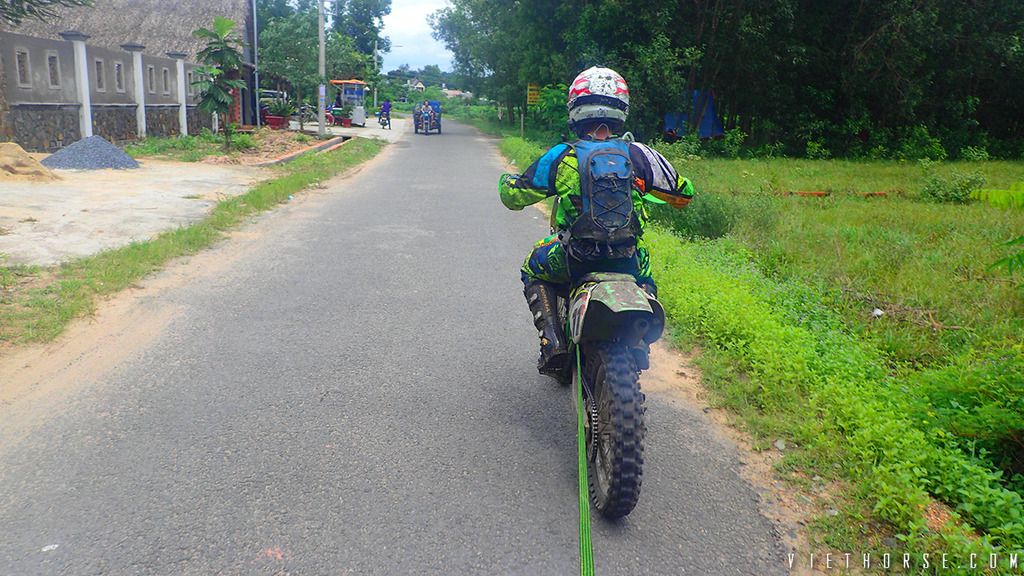 We soon be back to the base, get the bike briefly washed of course get all the shitty stuff  off from our gears.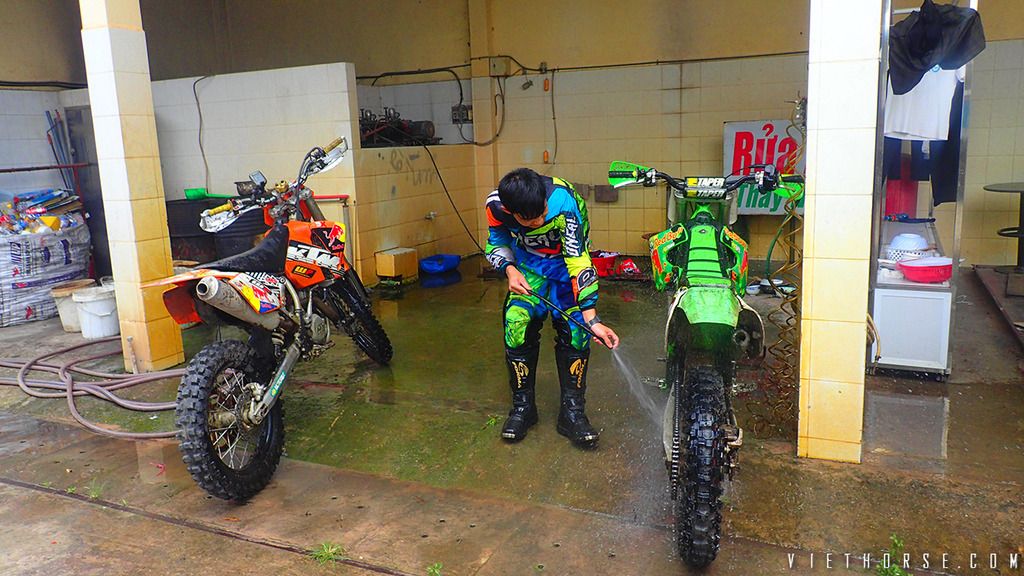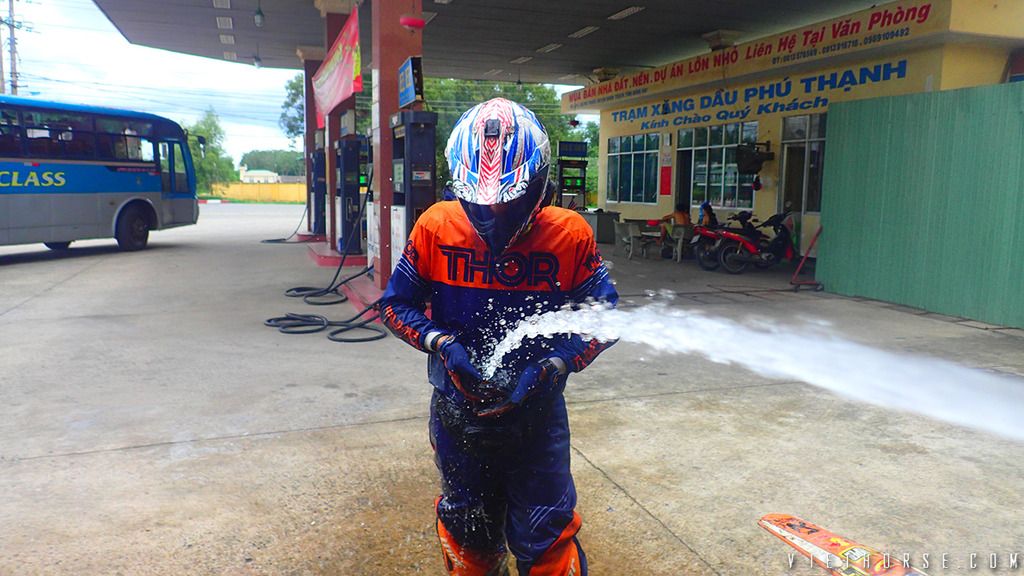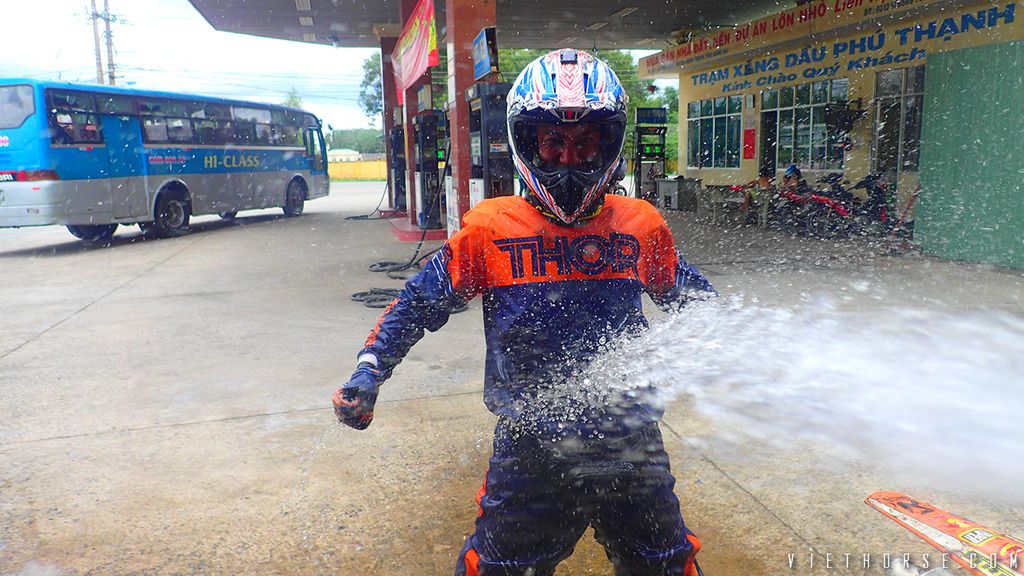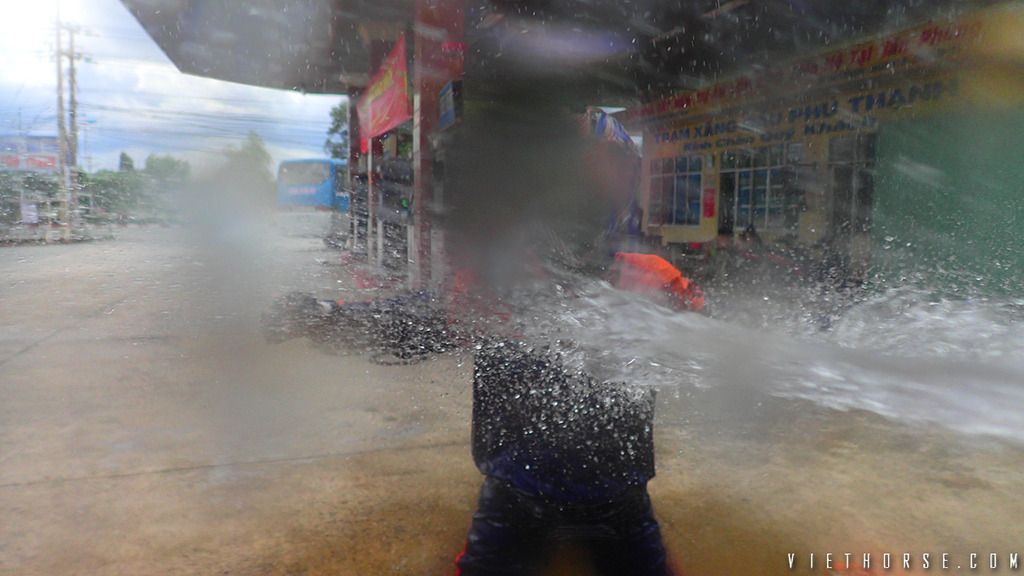 Look at this: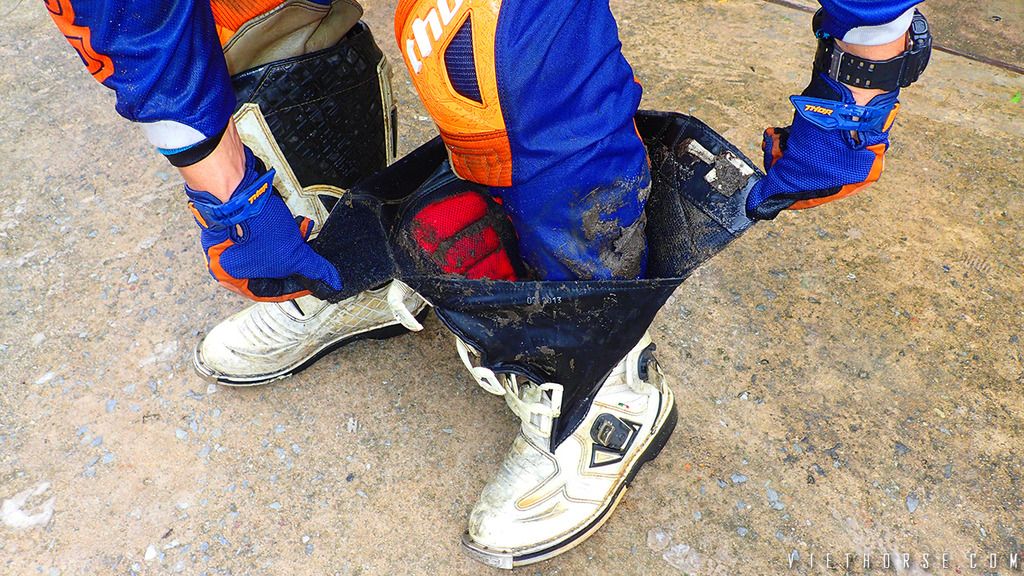 We had some more works at home: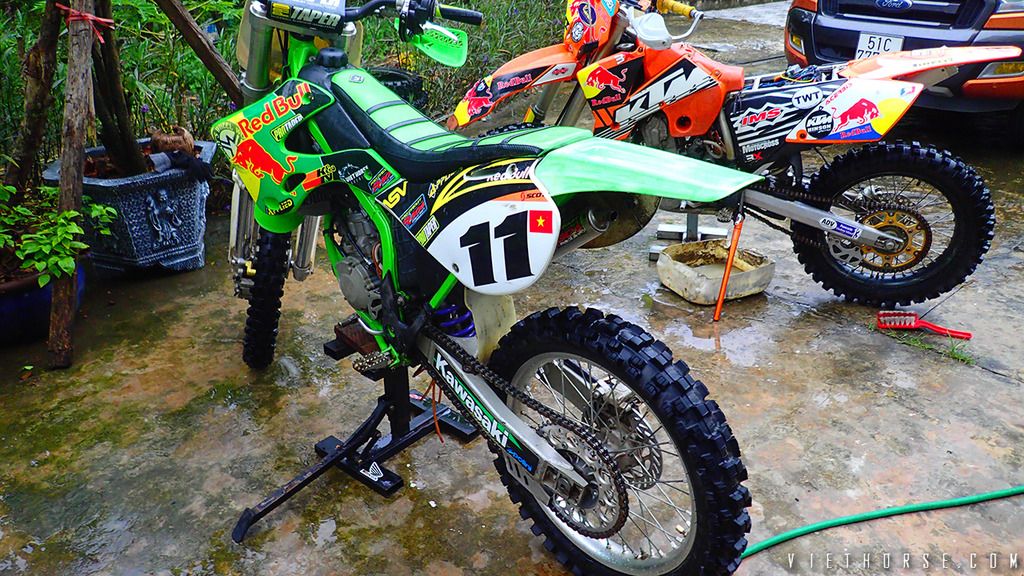 Familiar color, anyone?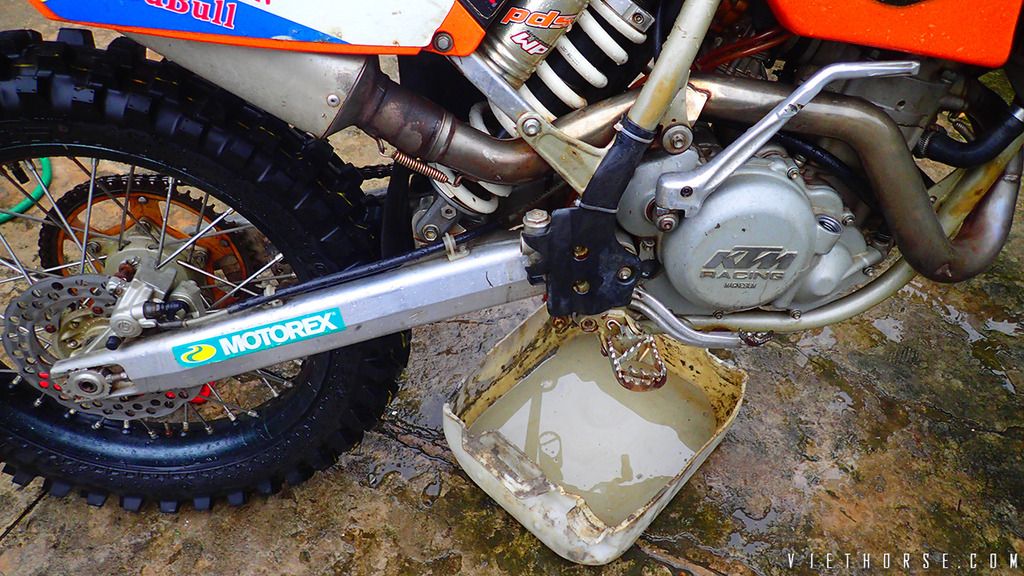 Looked as good as morning milked coffee 🙂