Dirty fuel is a real issue, sometimes it spoils your ride.
Why do you have dirty fuel?
Dust in the air somehow gets inside your gas tank from gas cap, gas breather hose…
Dirt falls inside gas tank while refueling
Existing dirt inside liquid fuel, due to transportation, storage… of the gas station
Water ingress from outside thru gas cap, thru air in-take,
Etc…
Dirty fuel will badly affect your engine performance, by restricting the flow, clogging fuel lines, carburetor or fuel pump, dirt build up on valves and piston head, more and more,…
So, how to tackle this problem?
Some advice as follows:
Firstly, to prevent this thing from happening
Do select reputable gas station, be careful when fueling at the middle of the ride with your dirty gears (helmet, gloves, jersey), or at the very windy area

Ensure gas cap is properly shut and sealed after refueling

Ensure breather hose properly secured downward, correct breather valve

Install additional fuel filter on fuel line, and replace it frequently

Install fuel sock on gas tank to primarily stop dirt particles from refueling
… and then, to fix this issue:
Use octane booster to improve engine performance immediately, in short term

Periodically clean your carburetor/fuel injector

Periodically check and clean valves and piston head

Use some kind of fuel additive (chemical) mixing with fuel to dissolve  and remove debris deposition in the fuel system and engine head
Example of my KTM carburetor after many rides and one time drowning in the swamp.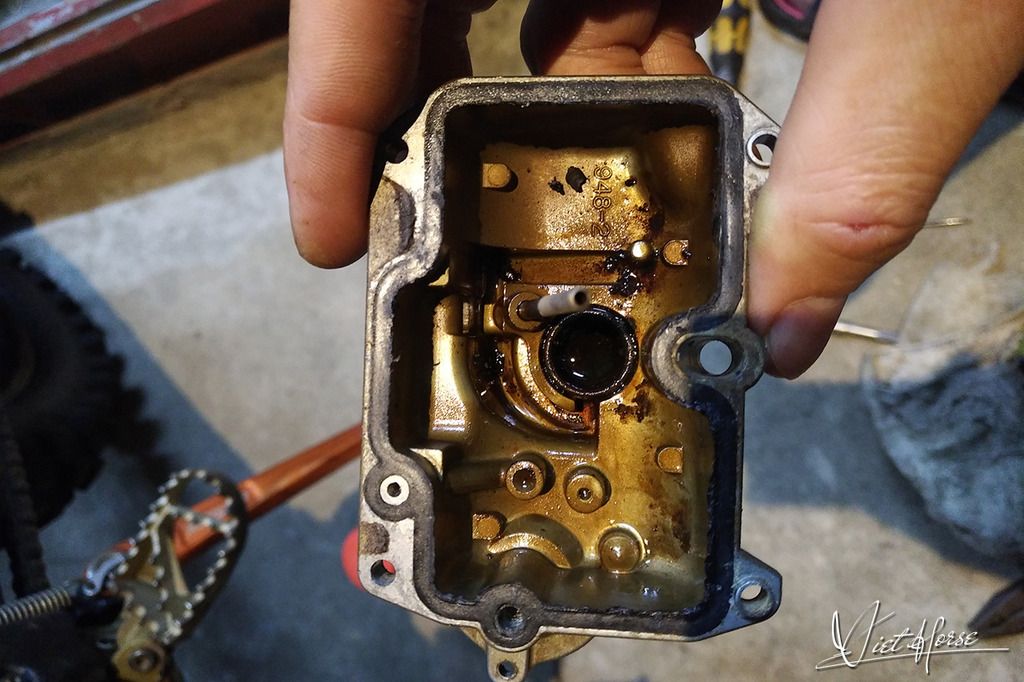 A dirty and clean valve: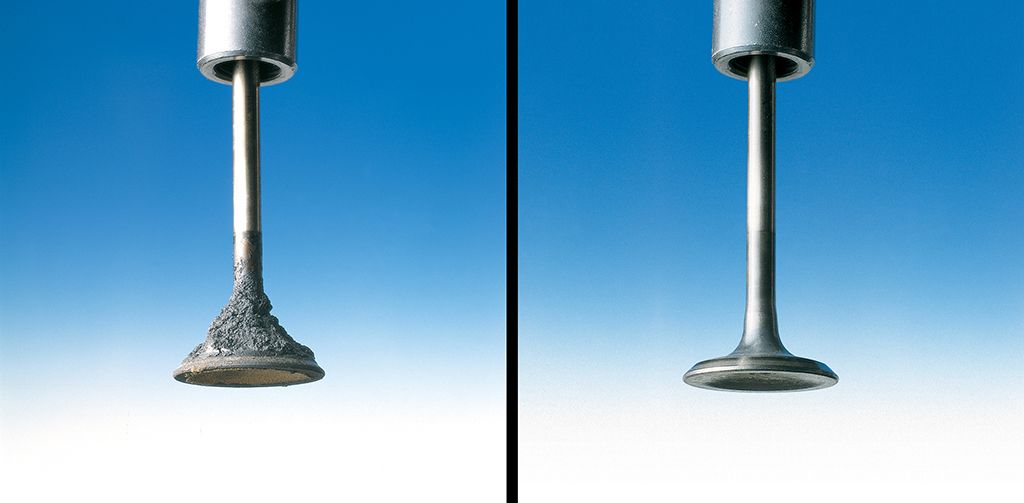 A dirty fuel filter and a clean one
This is how the fuel sock installed on my bike: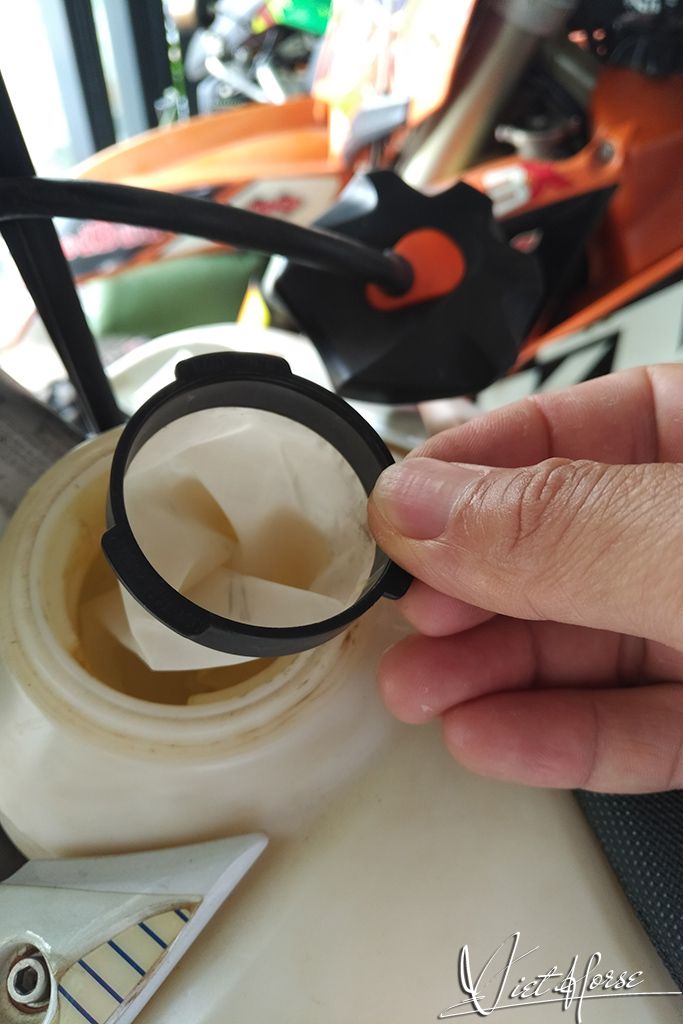 And here is what I have after approx 300km of riding (95%  offroad), and about more than 30 liters of gas have been filled in: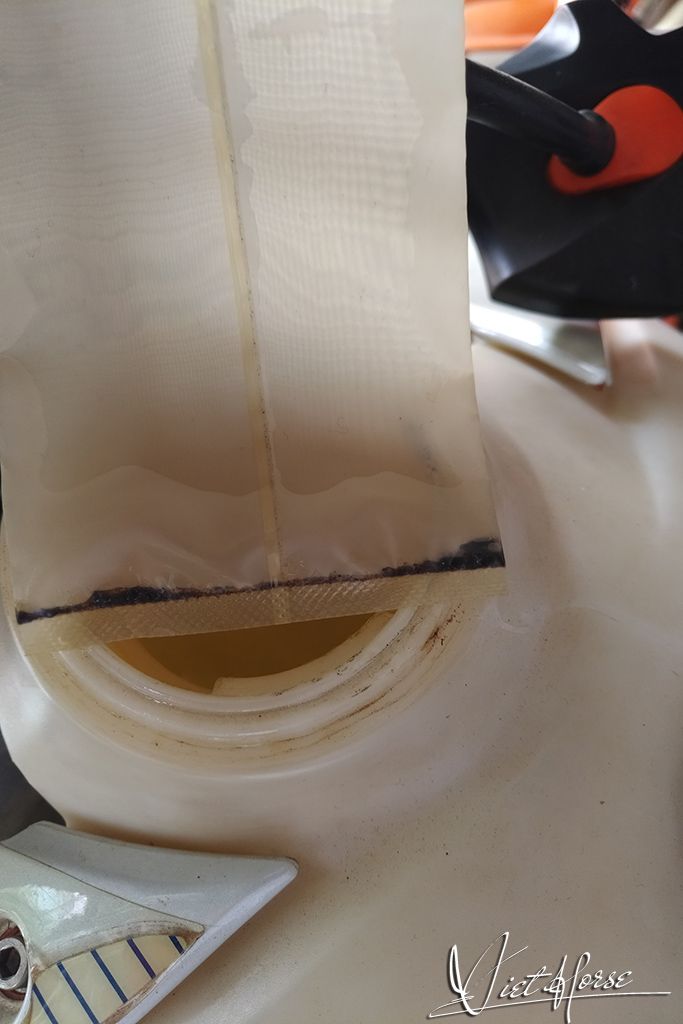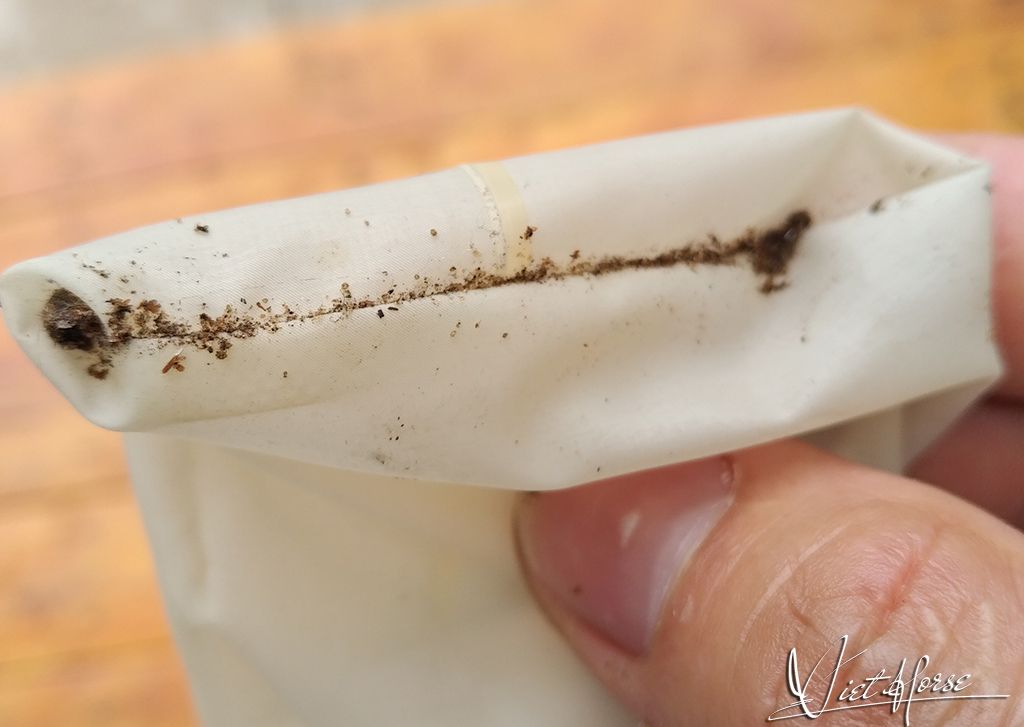 Example of my fuel line, I cut in in half and install an in-line fuel filter: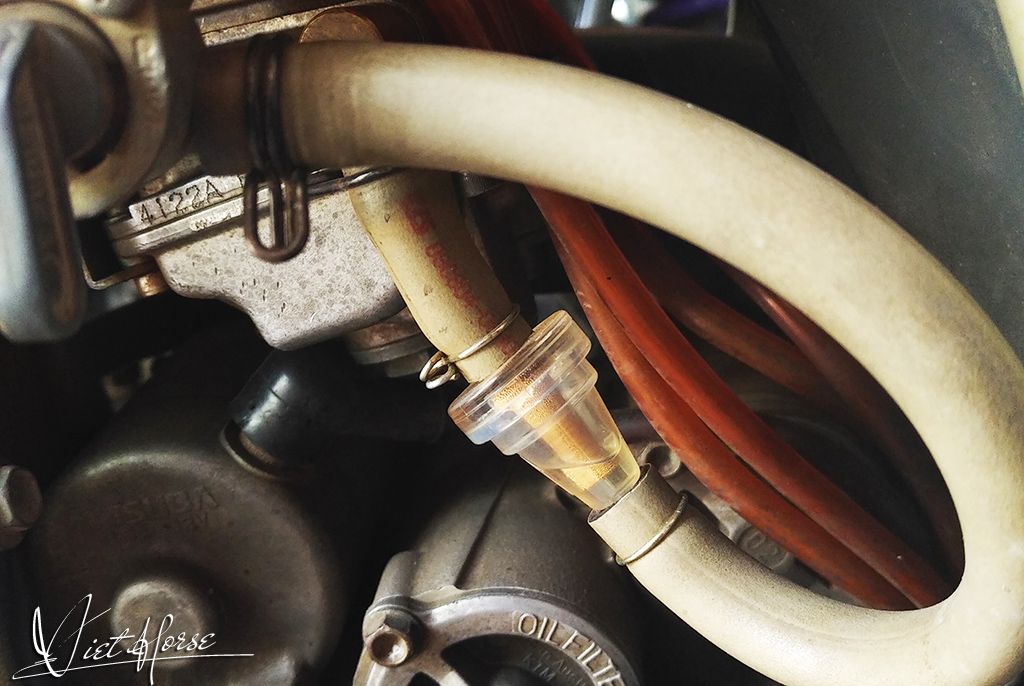 Have fun!