After some discussions, picked up one of the most raining days in July, we headed to highland to experience some wet trails.
Reached the base which is a friend's cafe' at night time, we had real warm dinner in the cold wind of highland. Some more friends arriving till morning.
Bike gathered:
My friend's cafe' was at the back, with stunning view of the Daininh Hydro-power lake: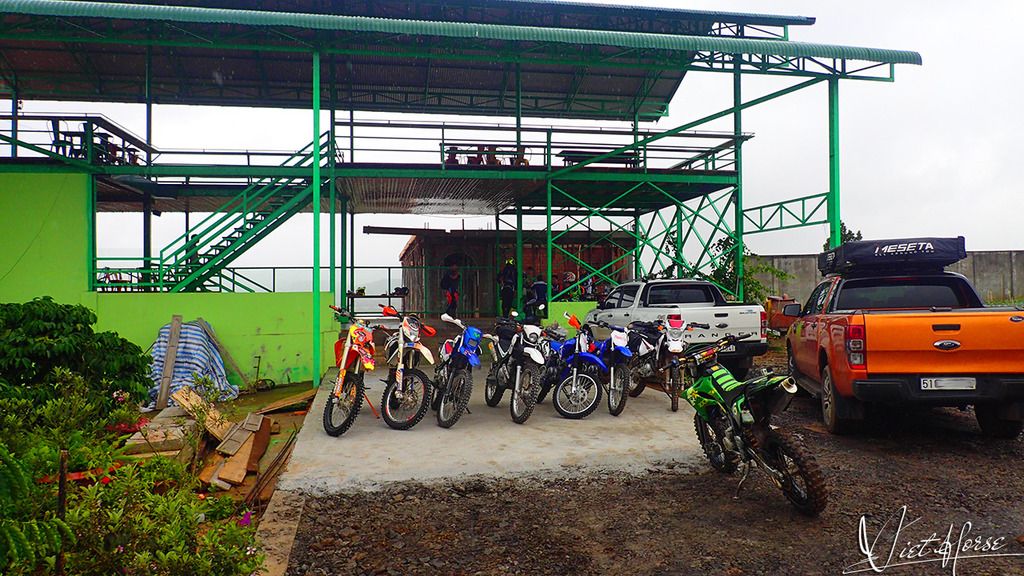 Geared up:
Bikes are ready:
Hit the trail after morning coffee: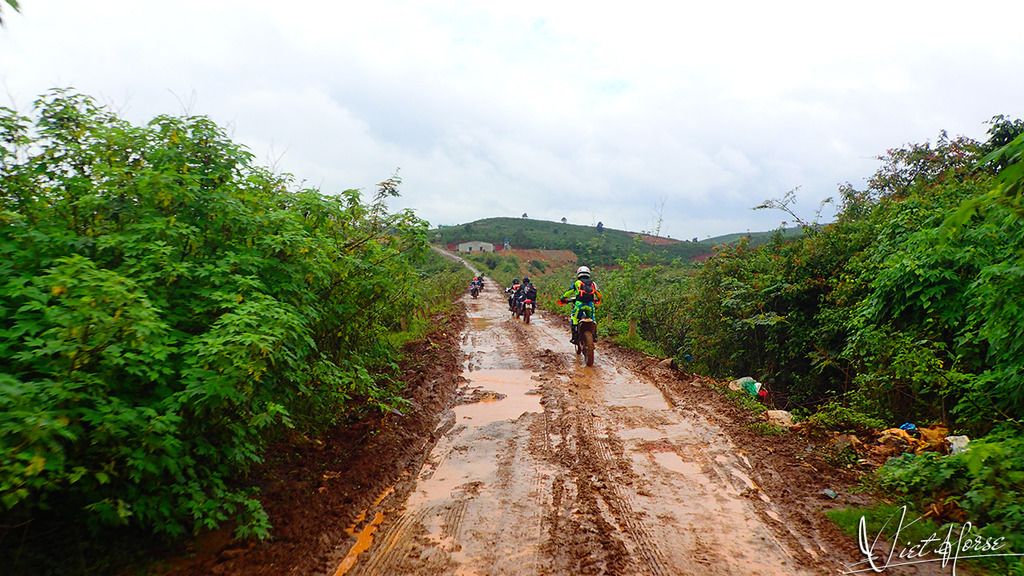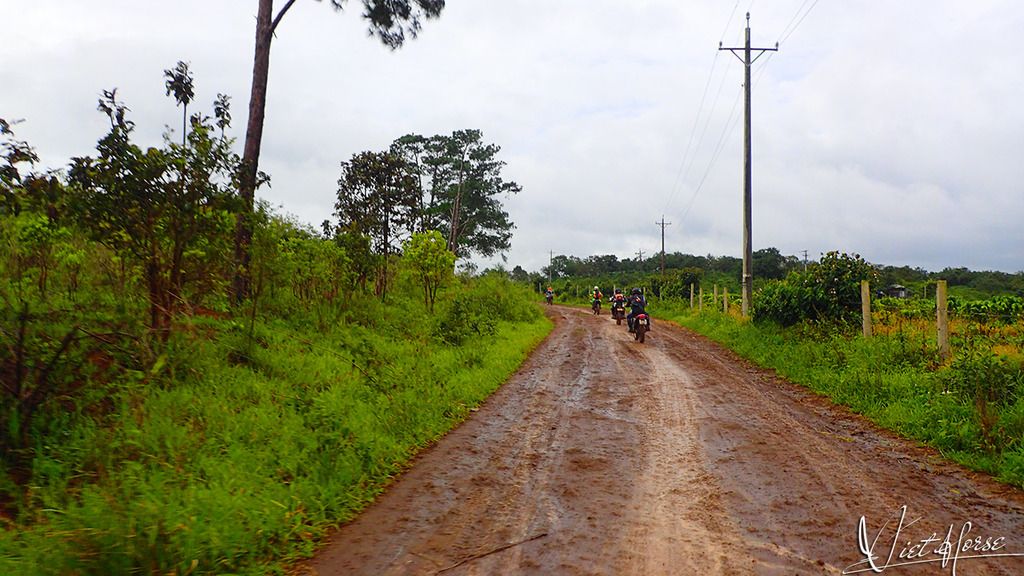 Cool weather, light rain, approx 20 deg C, green all around…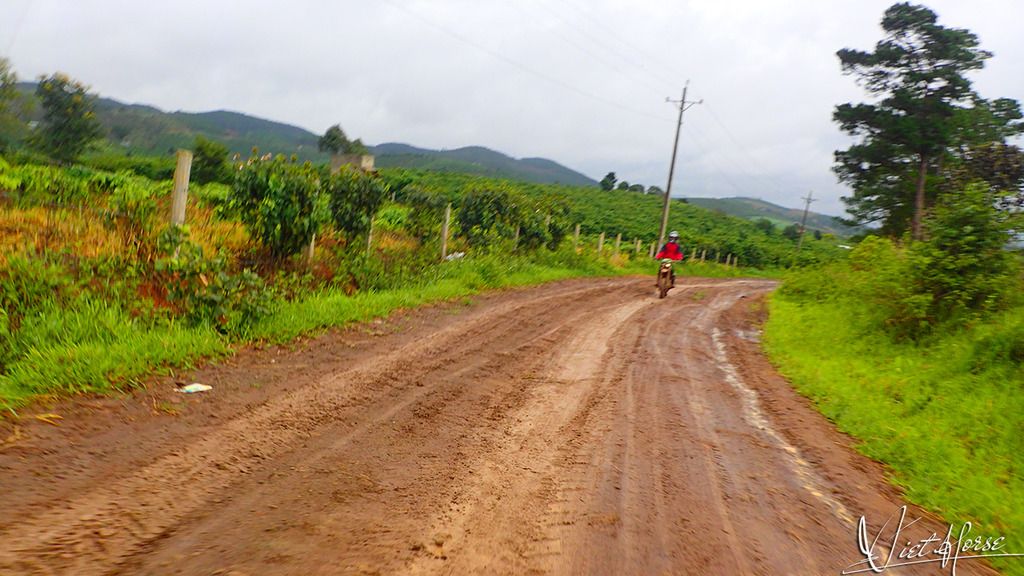 First drop of the day 🙂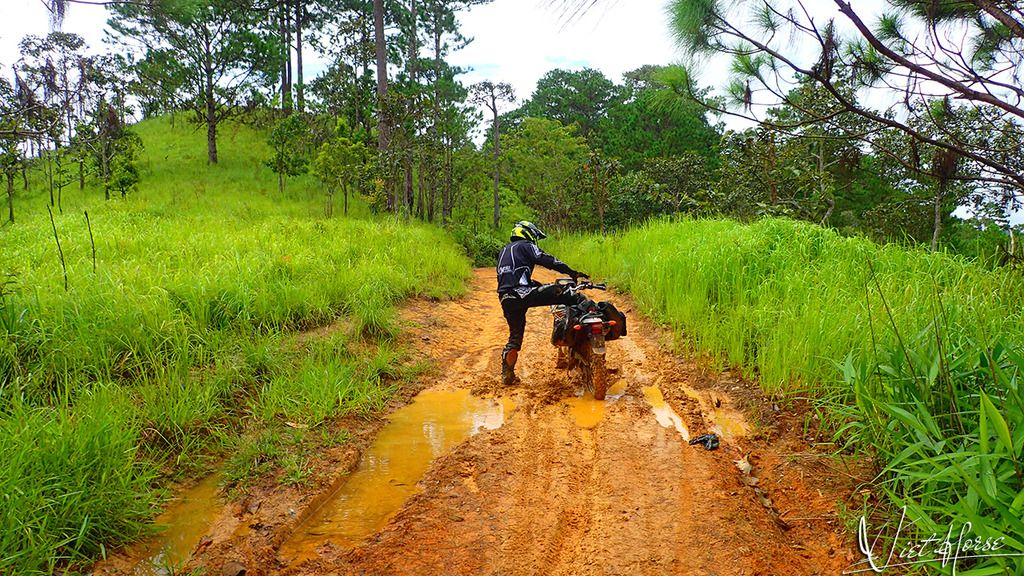 Entering the most dry part of the ride, interestingly: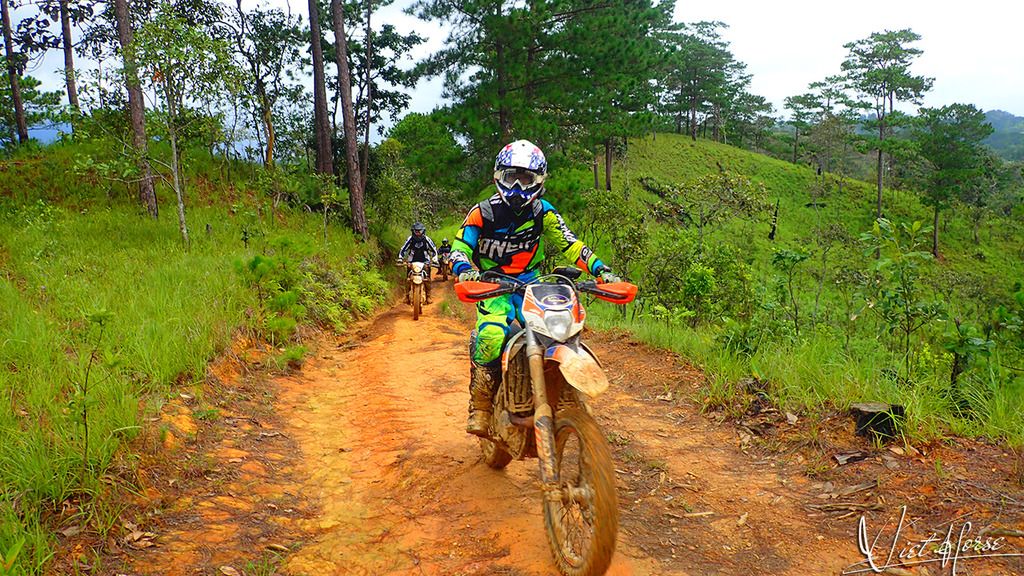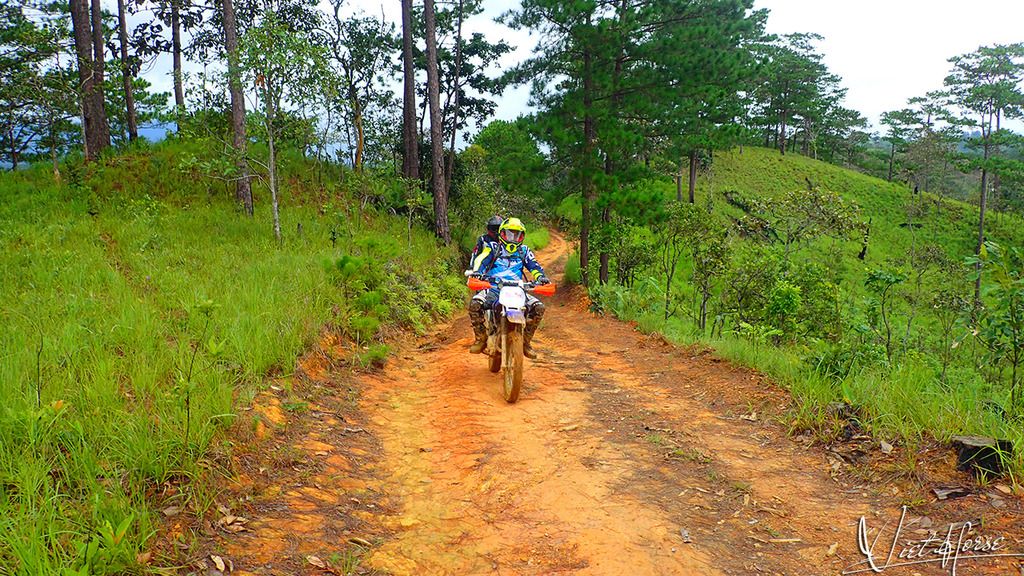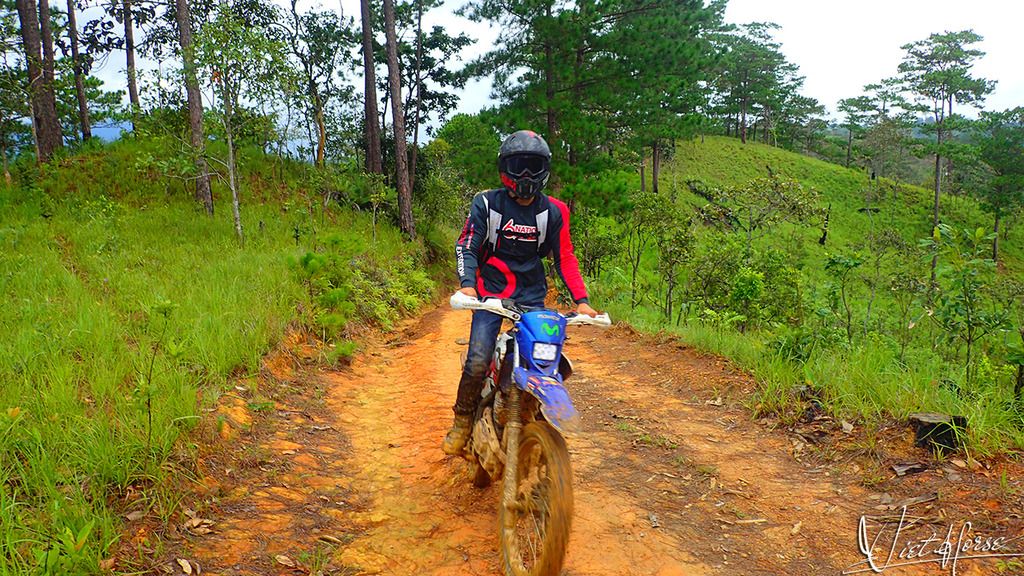 ——–
More difficult terrain after this point. The hill was more and more stiff, and wet…
My son was down at this hill, too much stiff, and very slippery..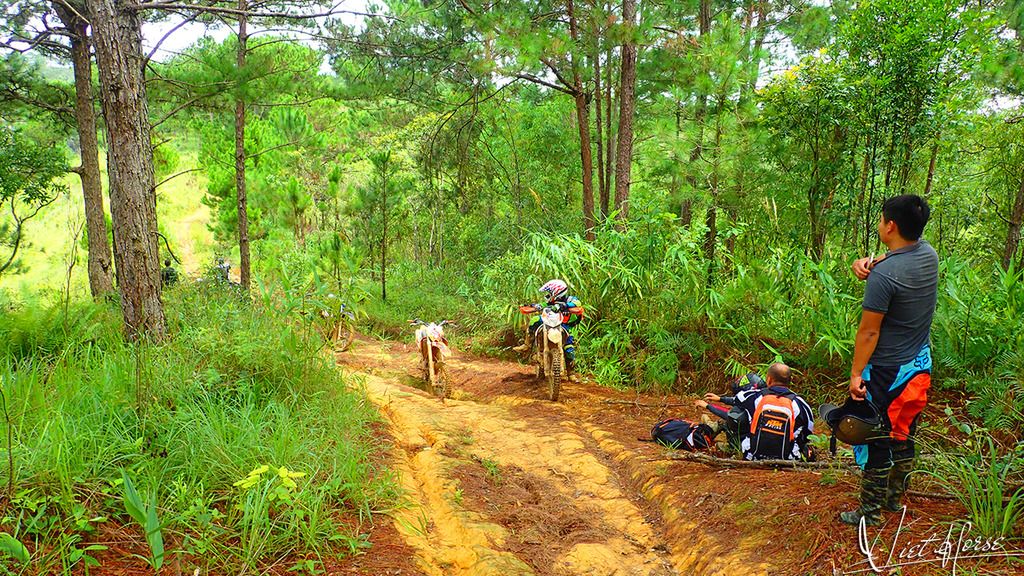 We rode few more hills and stopped for a rest:
So great to ride with your kid in the wood…
Another stiff hill, very narrow passage way and slippery:
The boy rode up nicely:
Mine was not such nice: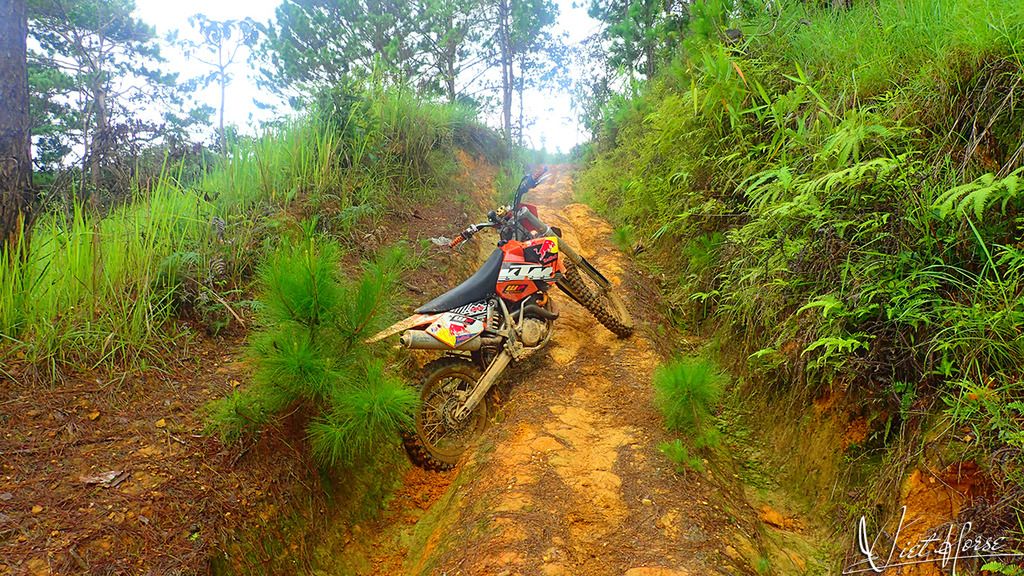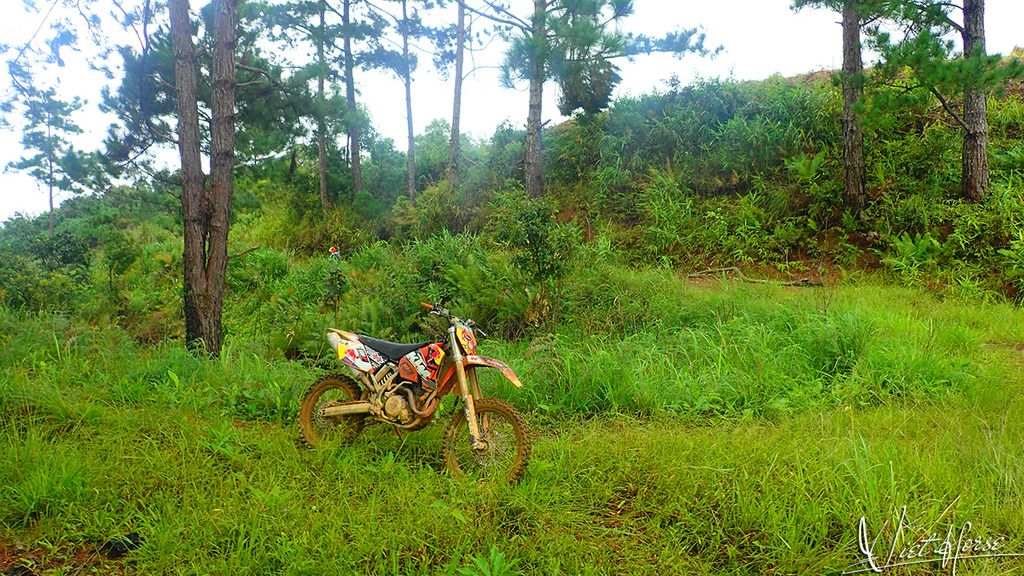 The oldest and the youngest riders: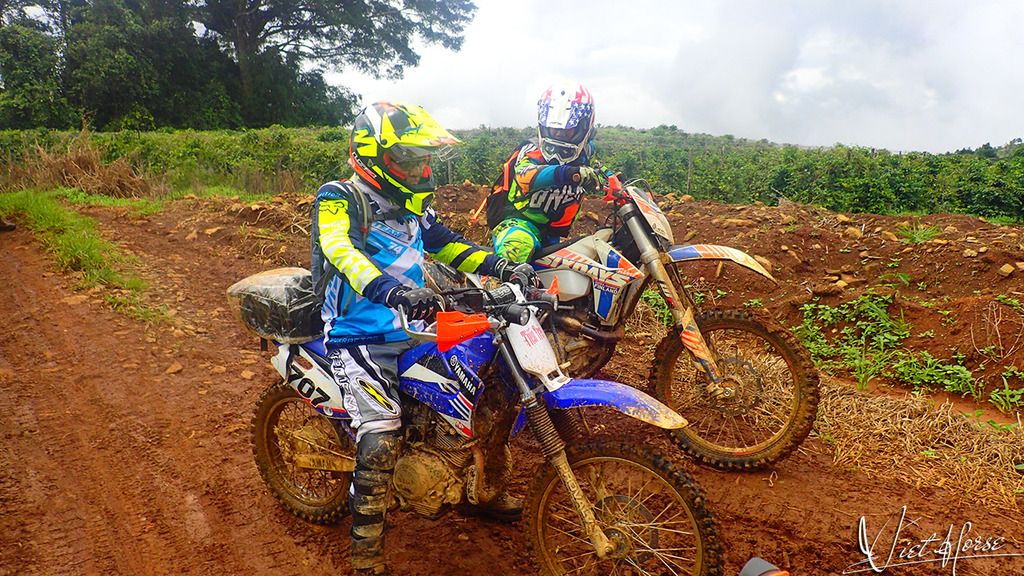 Go around the hill to the top for the view:
It was rocky trail:
Someone broke his clutch lever: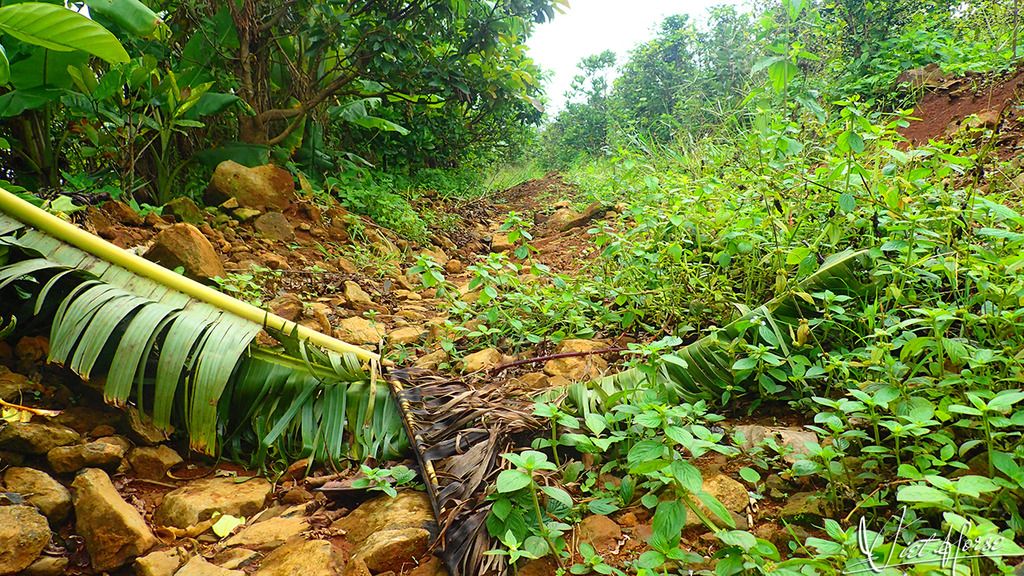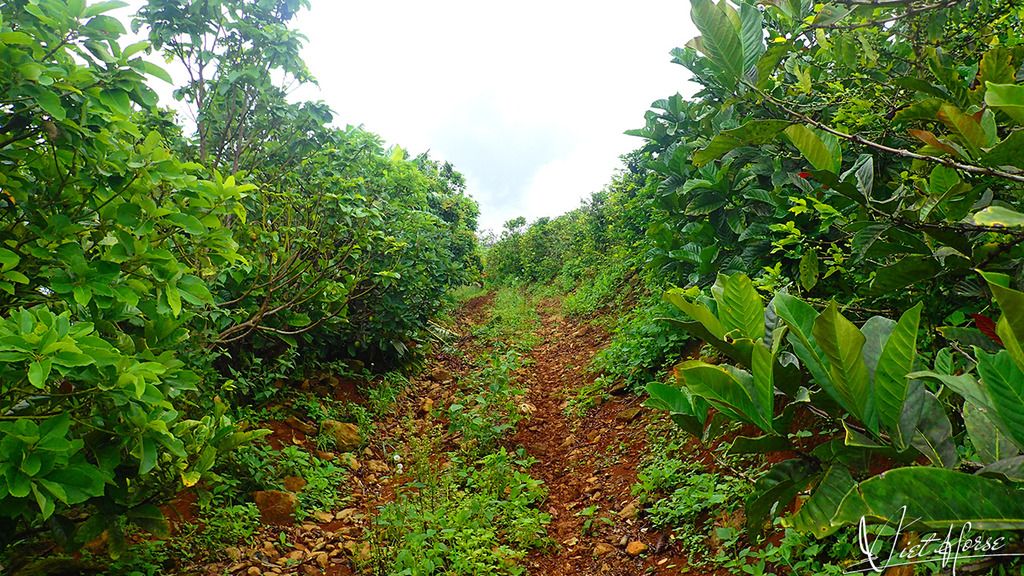 On top of the hill: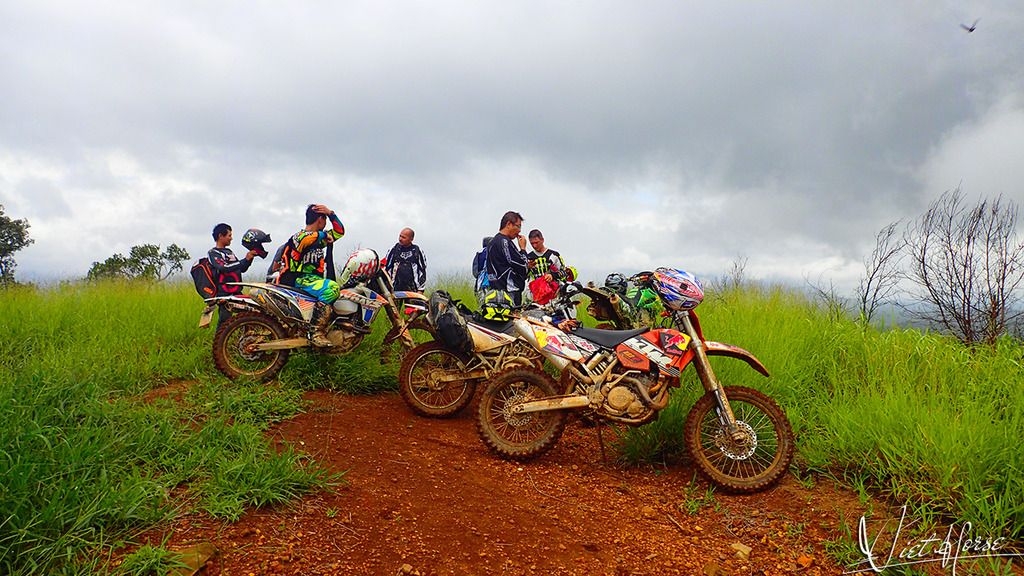 We descended by alternative trail, and here was the result:
And so the boy: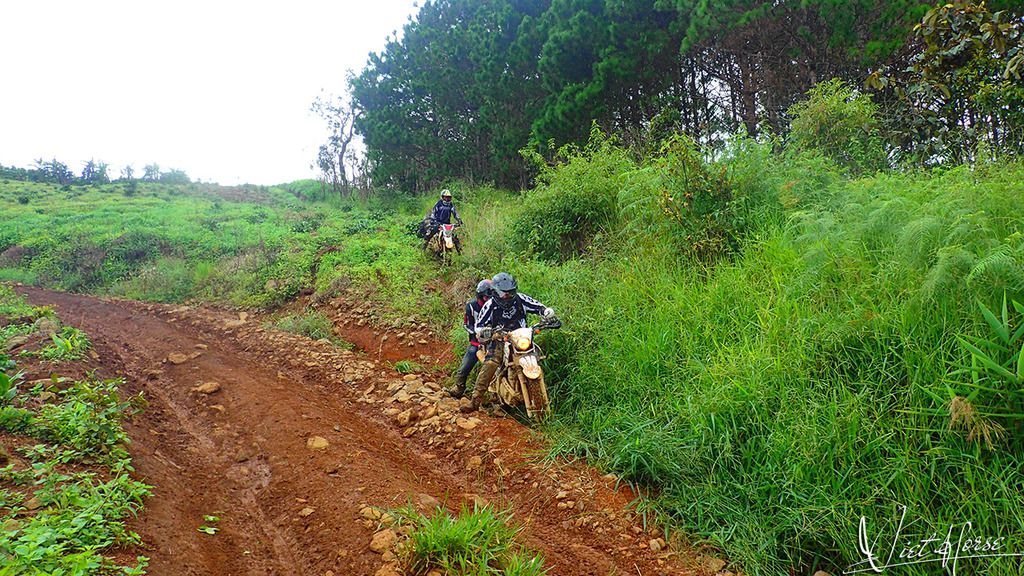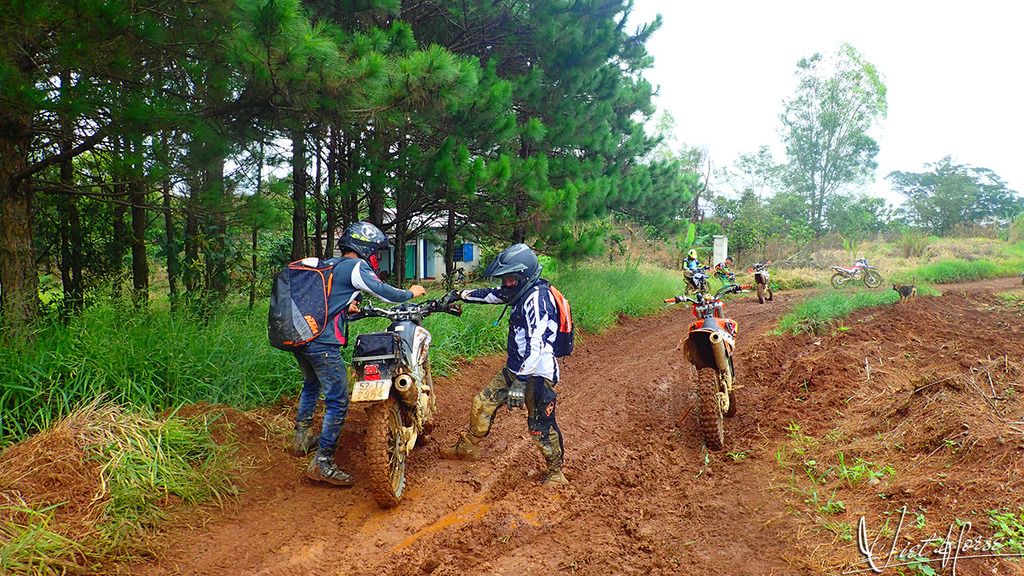 Hit a moving fog at middle of the hills: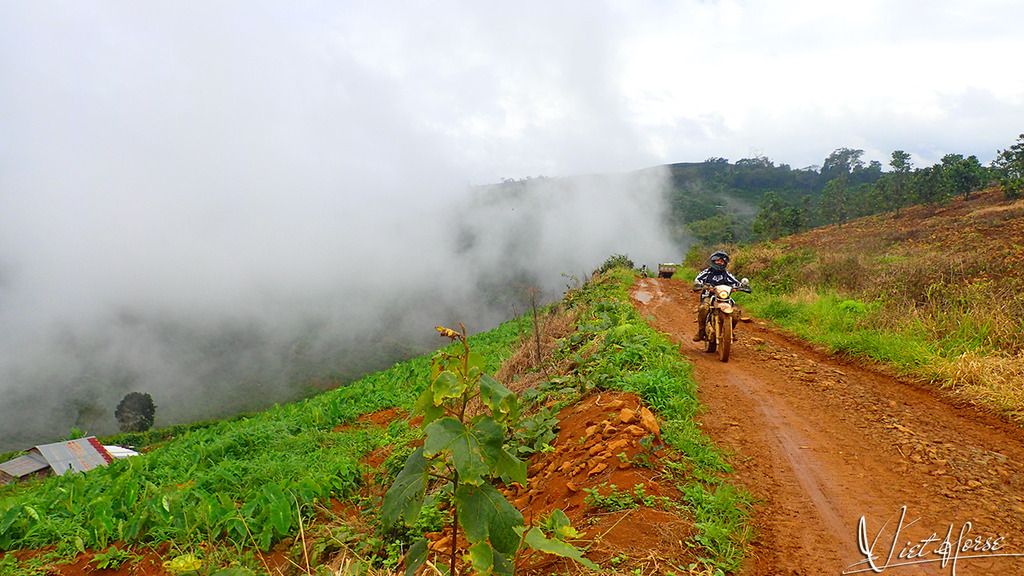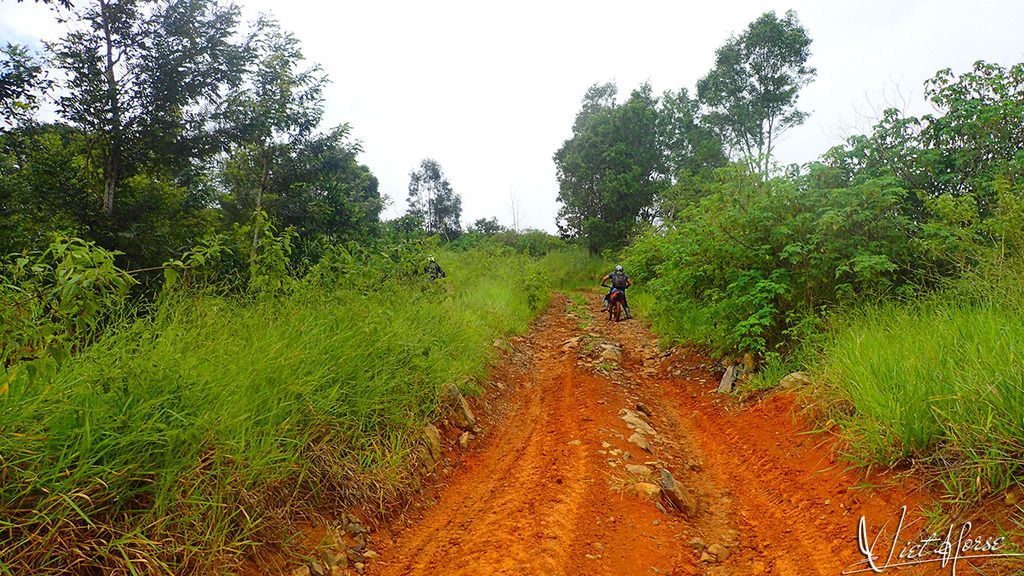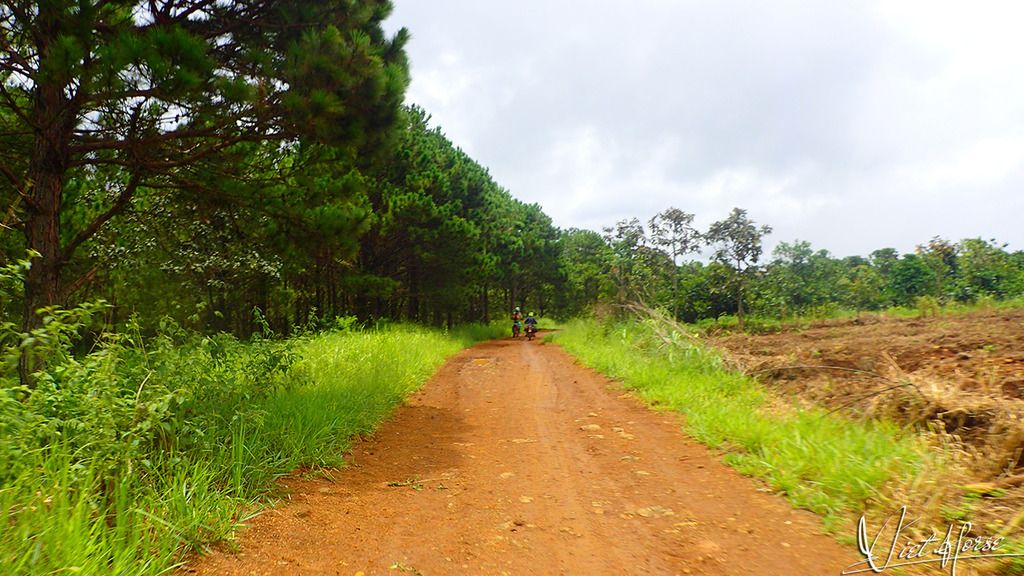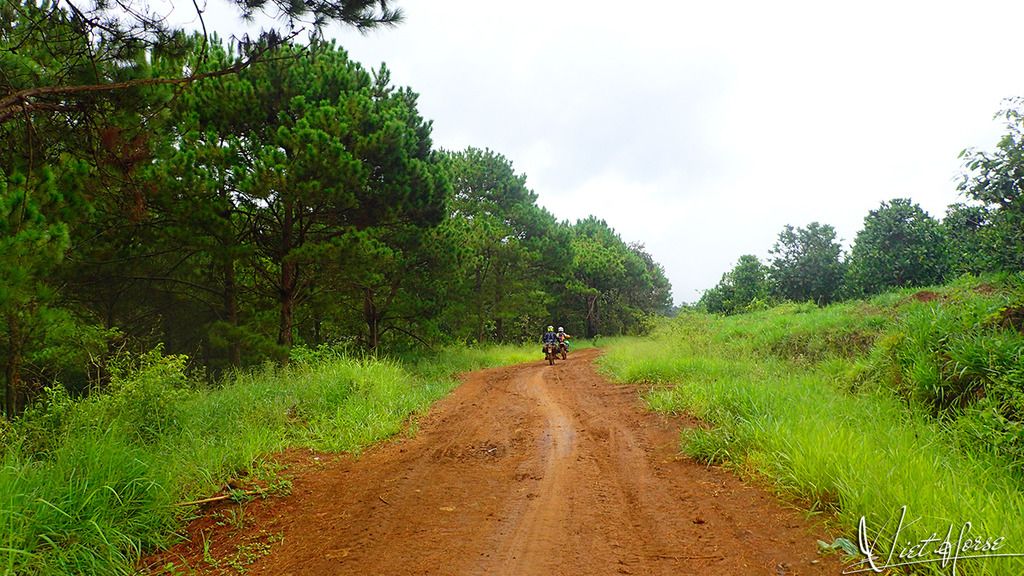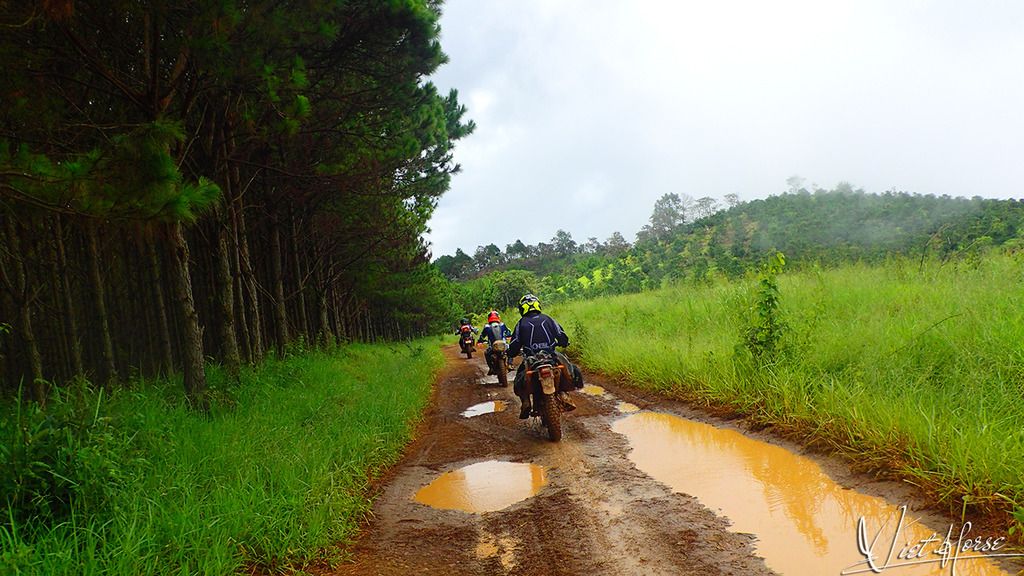 What a green world:
Visited a Cafe at middle of the Dai Ninh pass: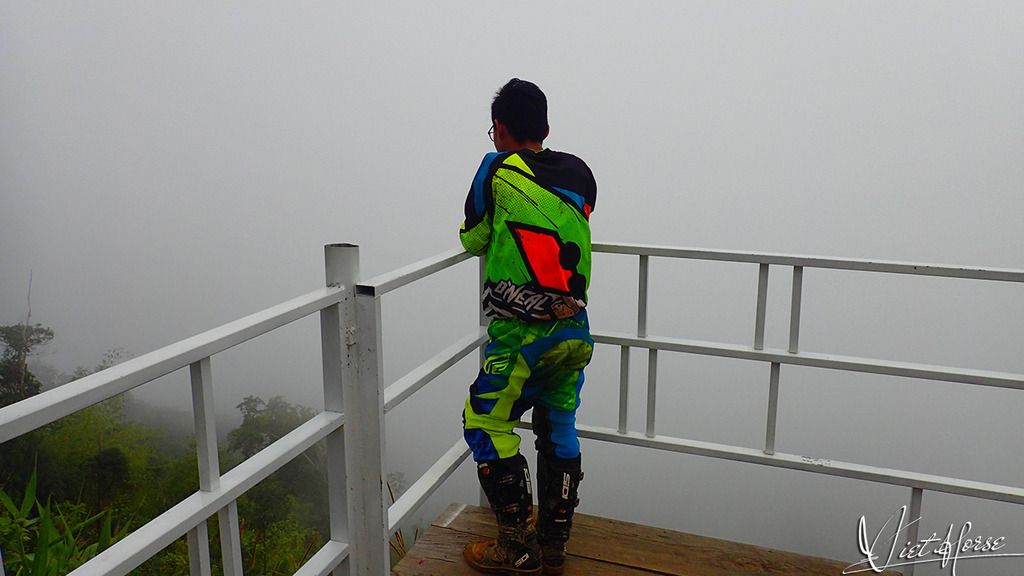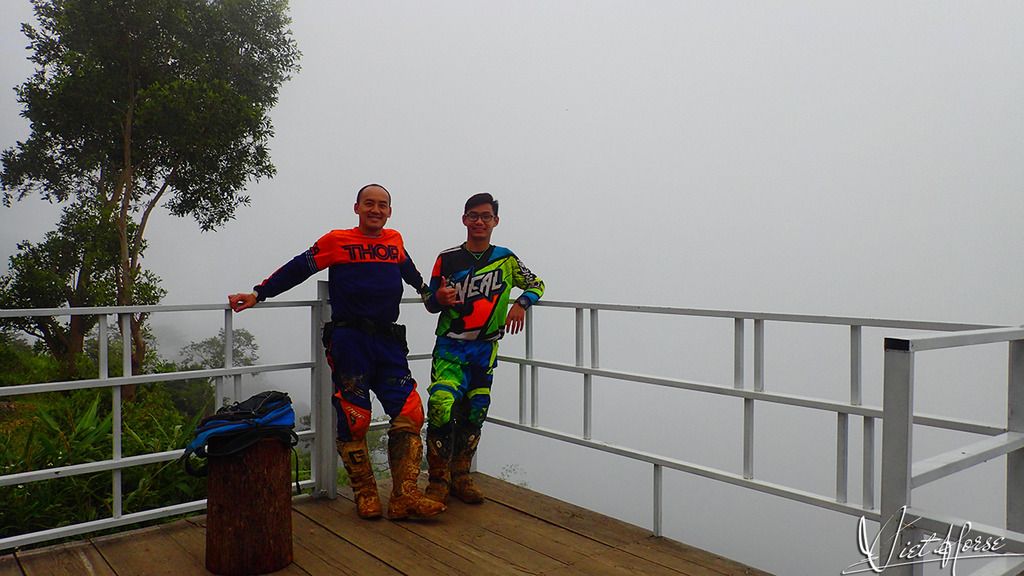 We rode the tarmac for a while: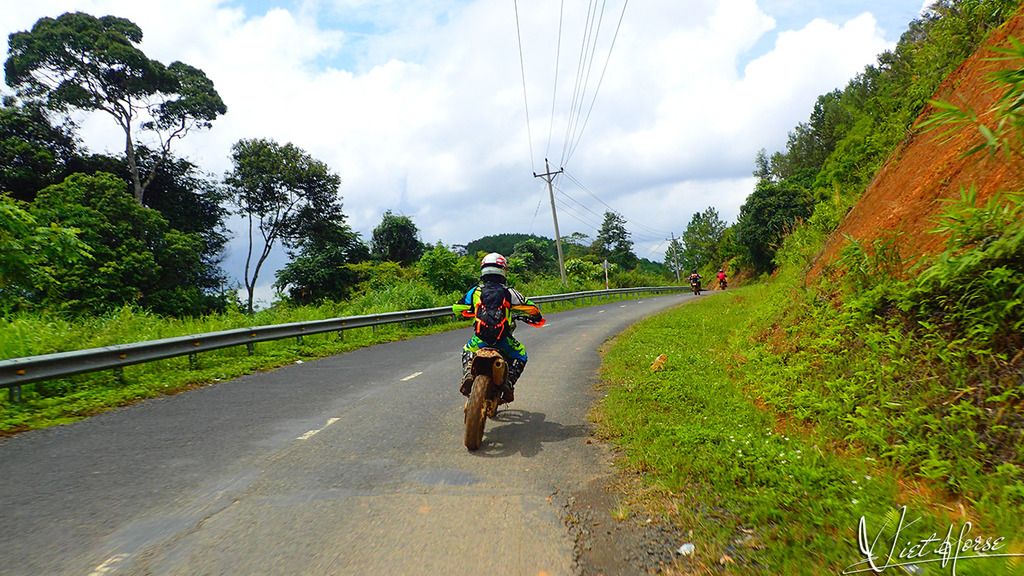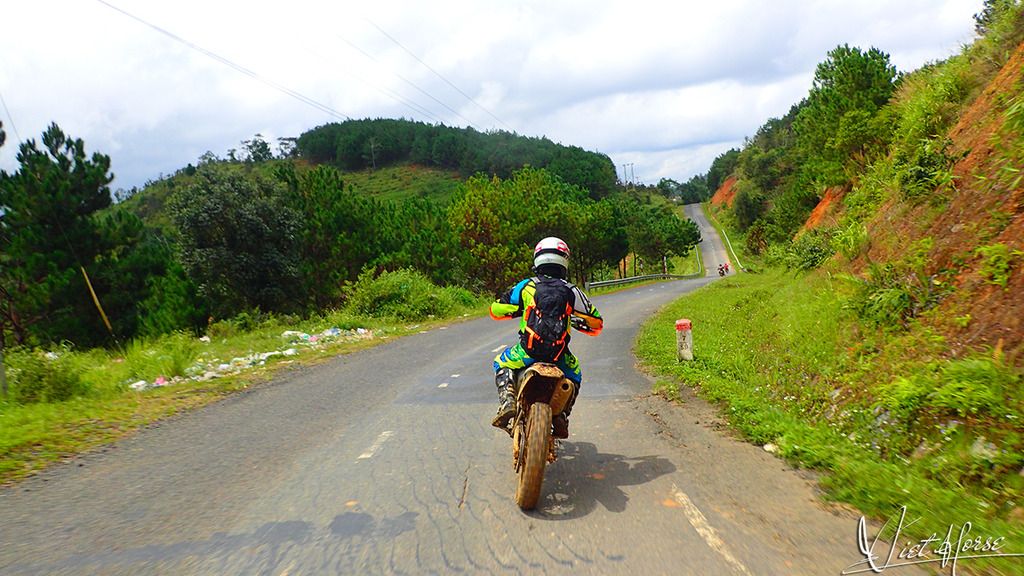 My first time riding this pass was more than 10 years ago, it's great to ride with my son here now again: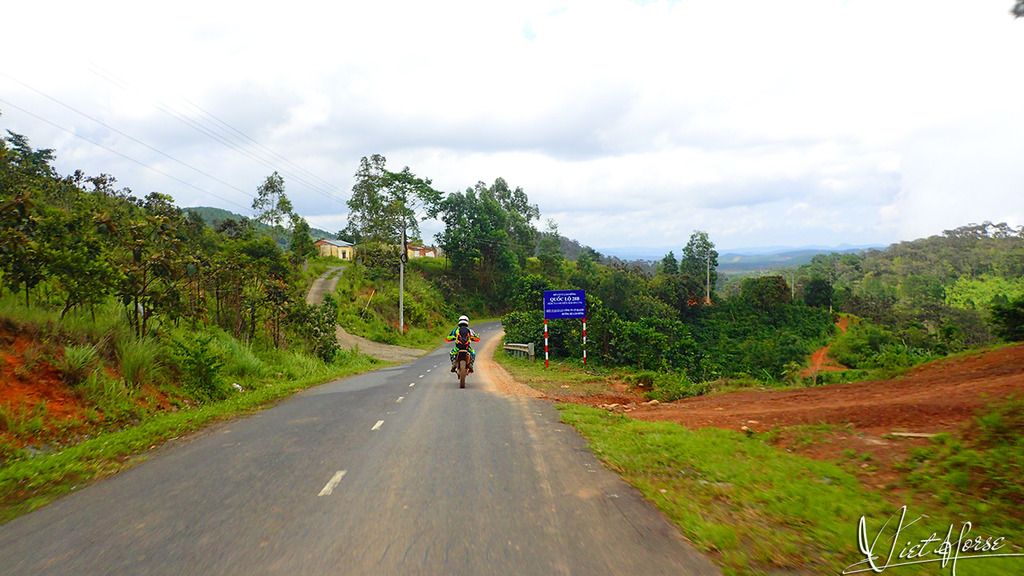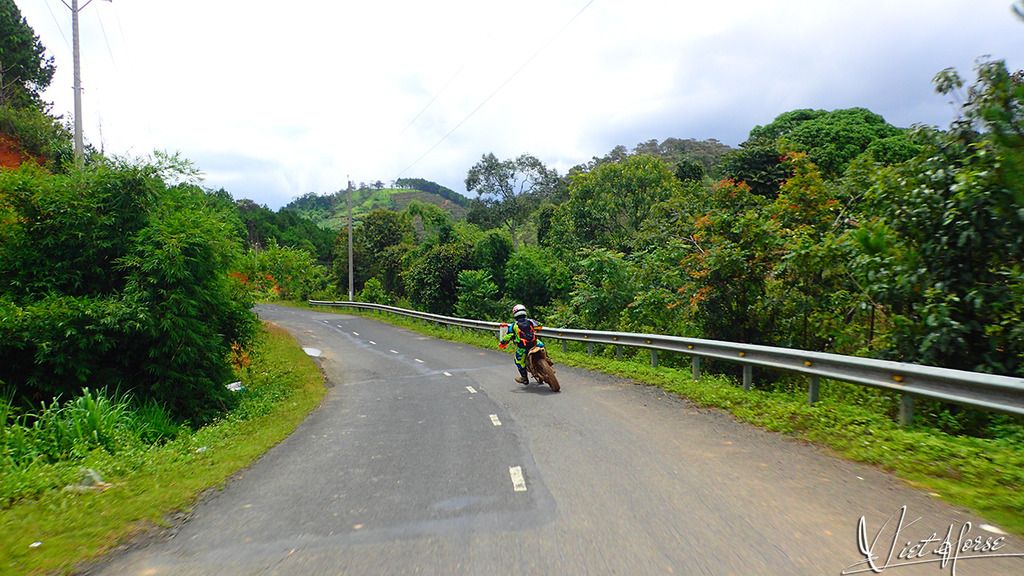 All the bikes were back to the base with different look: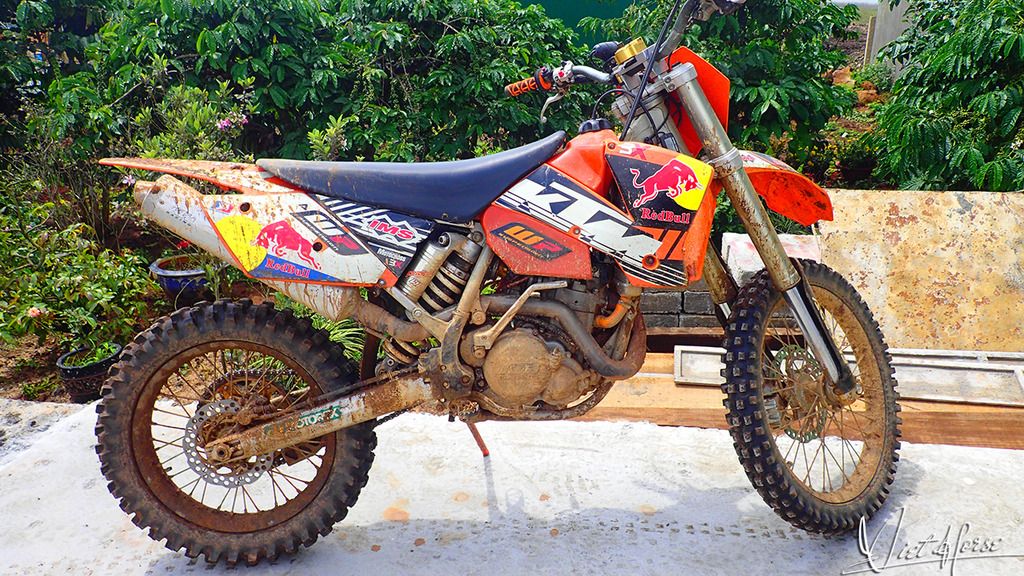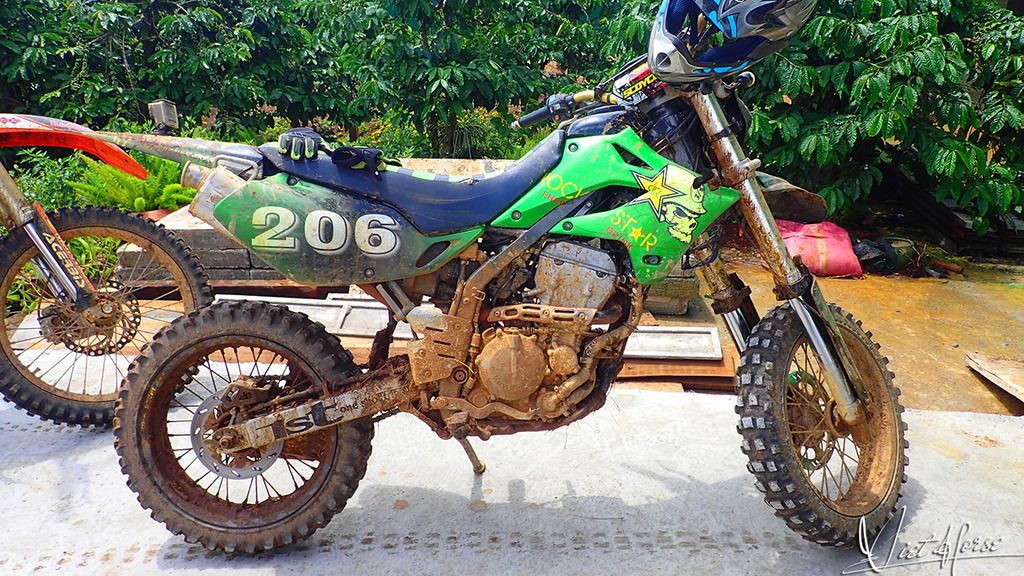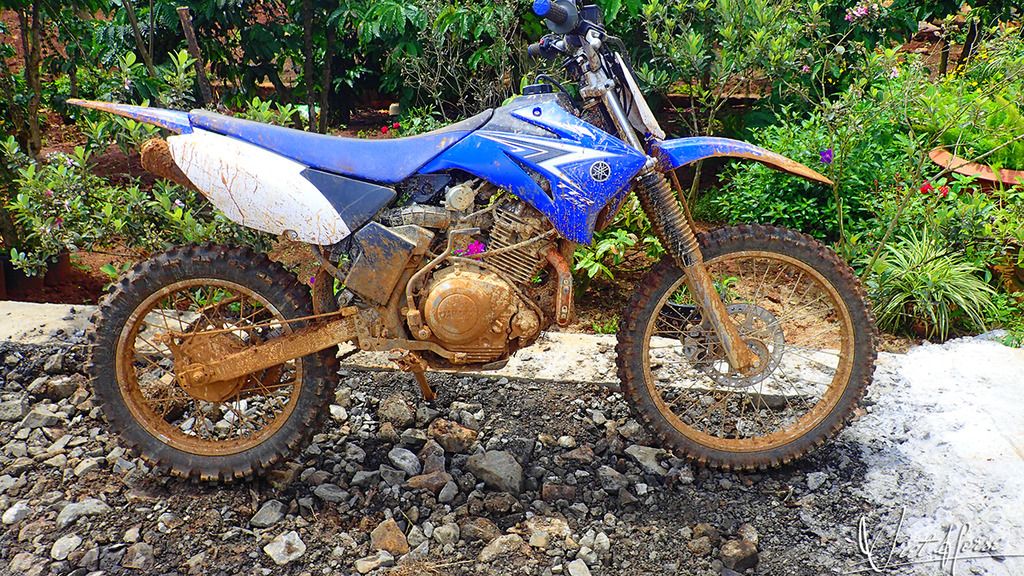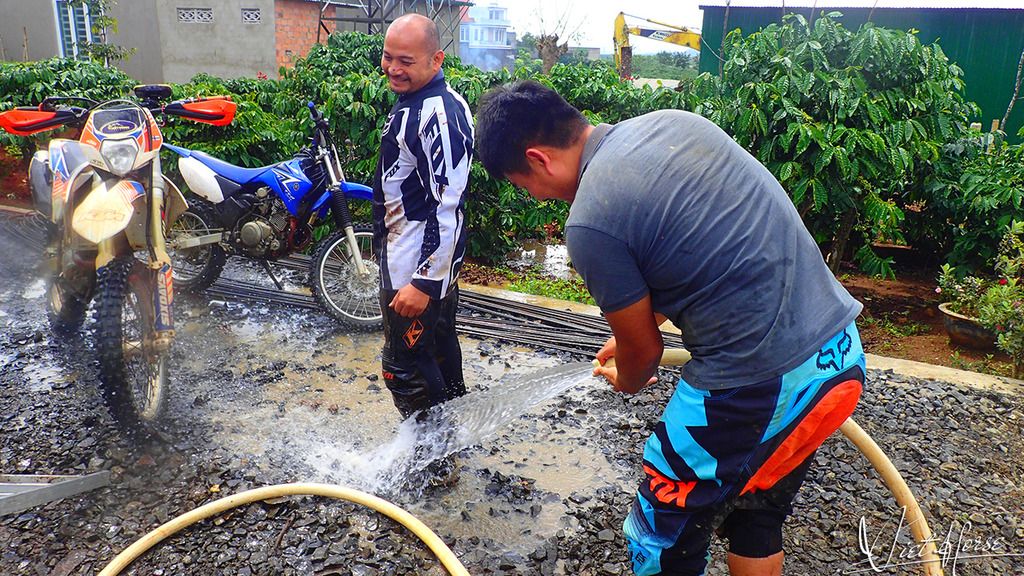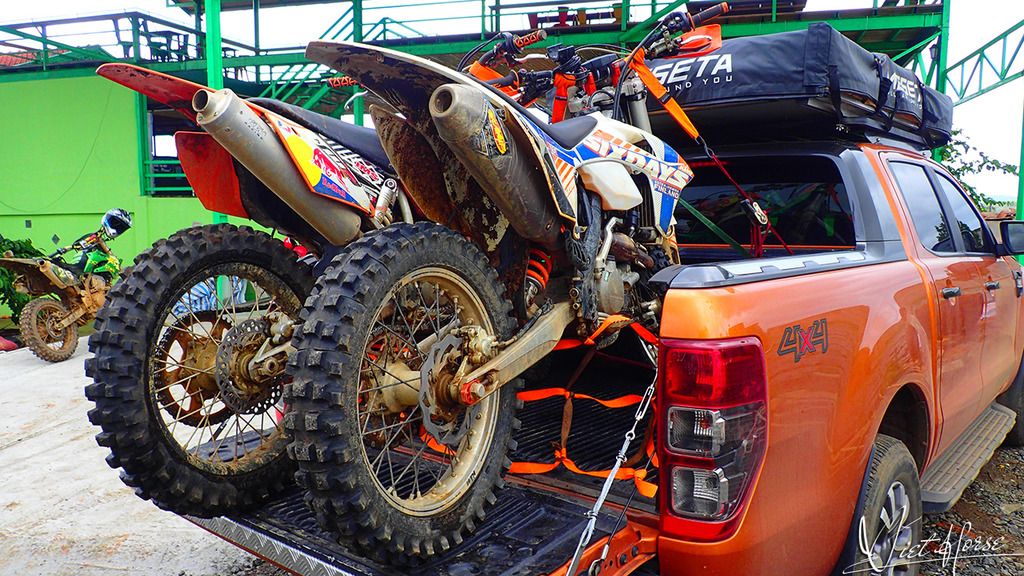 Took a rest, chit chat with friends, some coffee, and the boy played some guitars before heading back home, being ready for the next adventures…