Another Sunday, father and son made a day trip around Cat Tien forest.
Left the City during the night: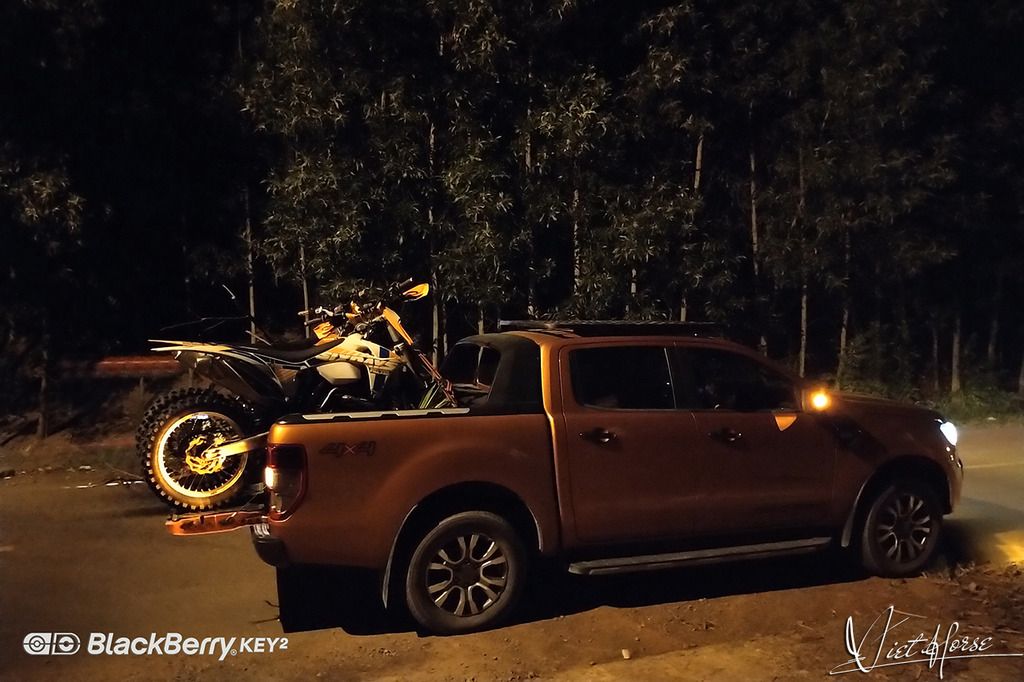 This time we have great base before riding Cat Tien forest – right at the middle of the woods.
Early Sunday morning:
Ready to roll:
We entered someone's farm because of very beautiful trail: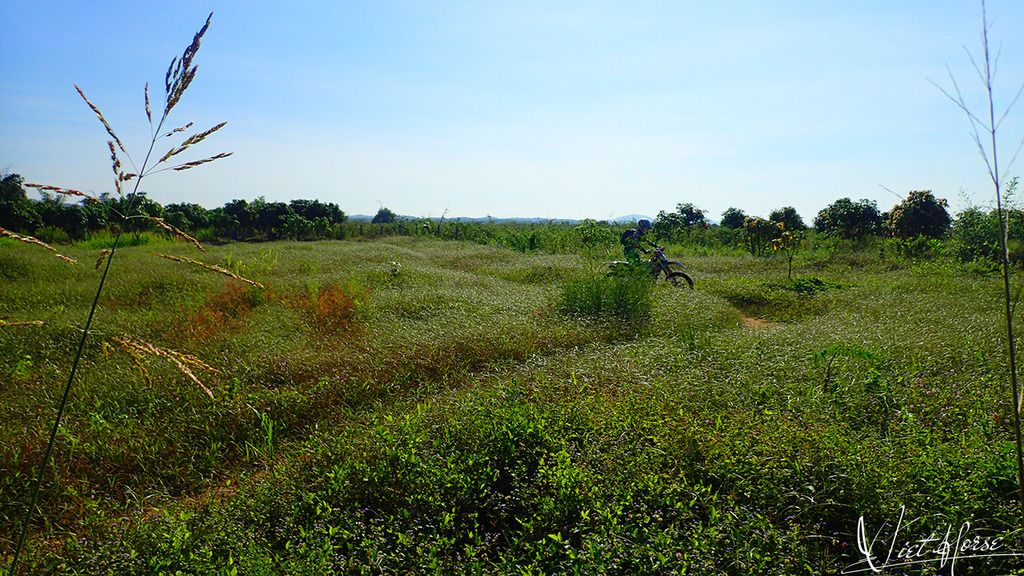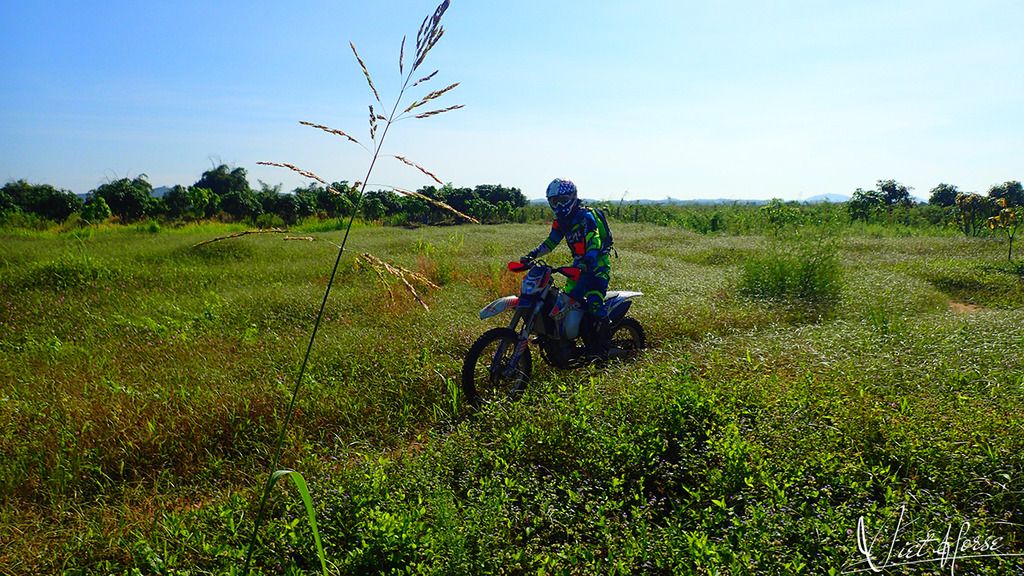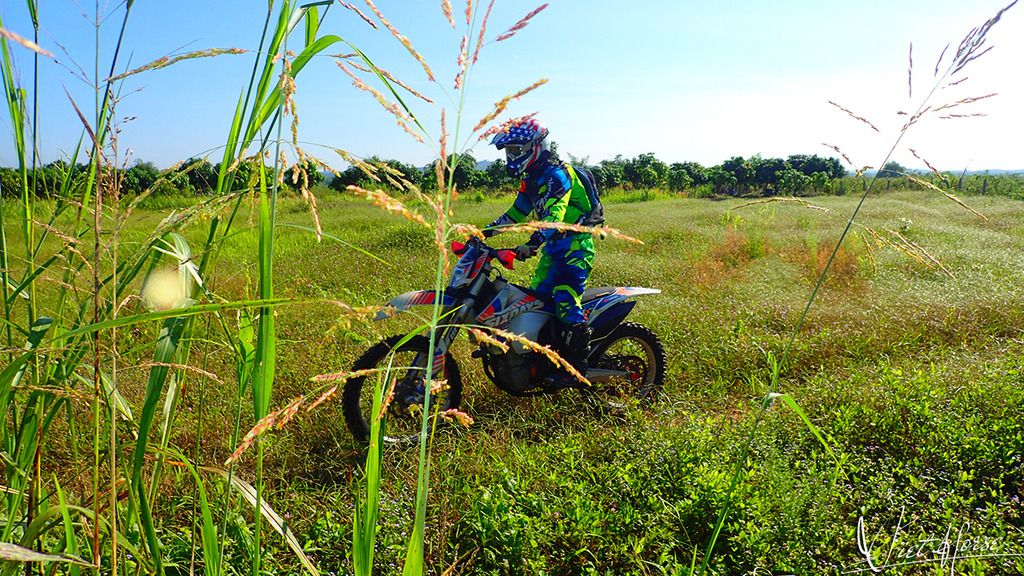 Went to see the Tri An lake – the biggest reservoir for Hydro power plant at South of Vietnam:
Entering the woods: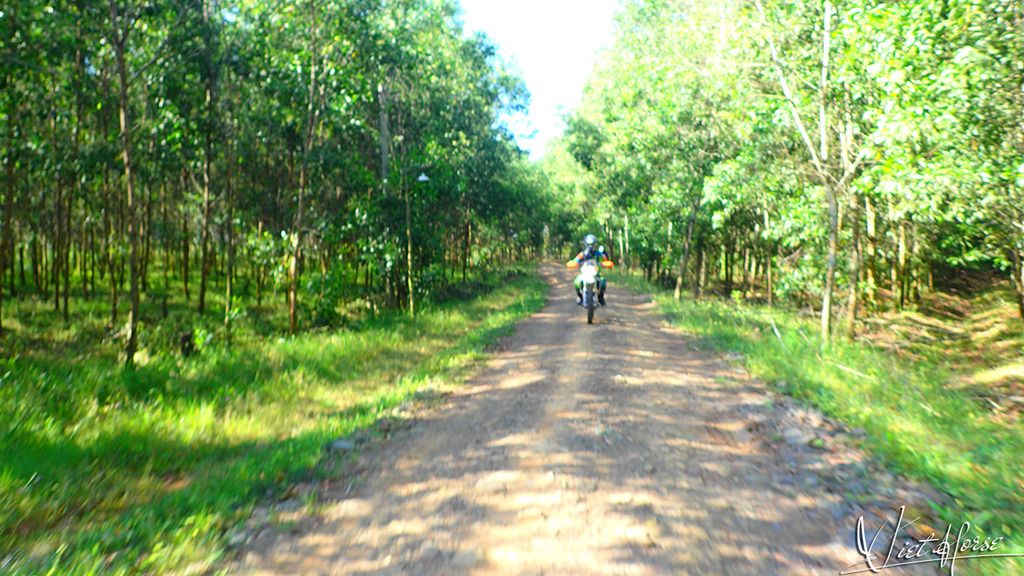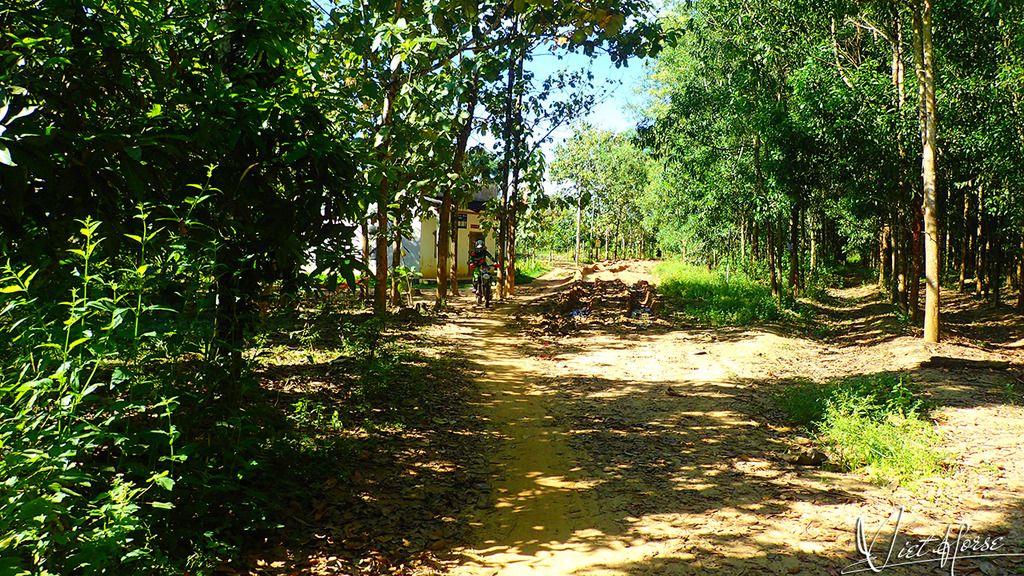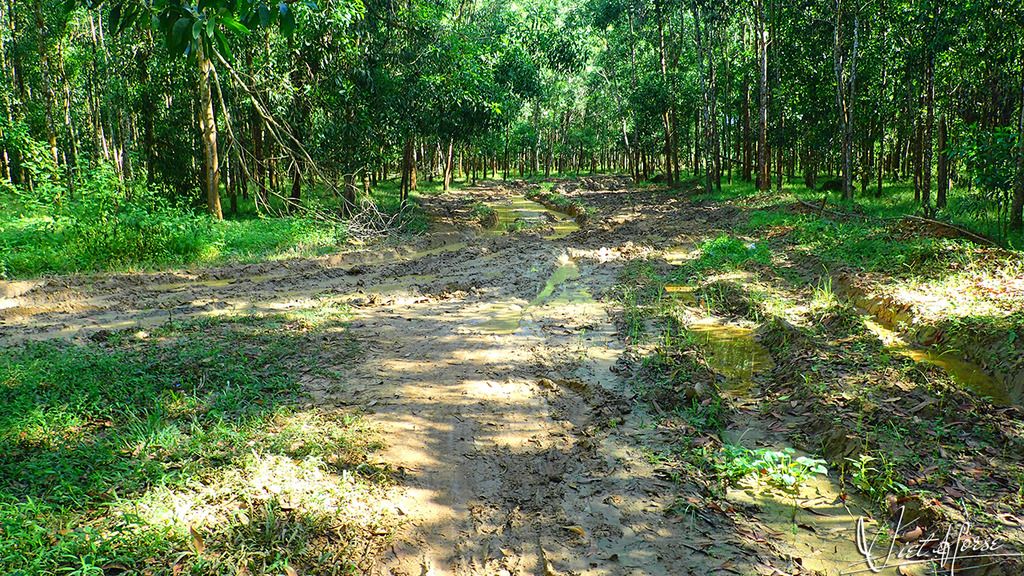 The trail in the woods pretty muddy, destroyed by all kind of agrimotors: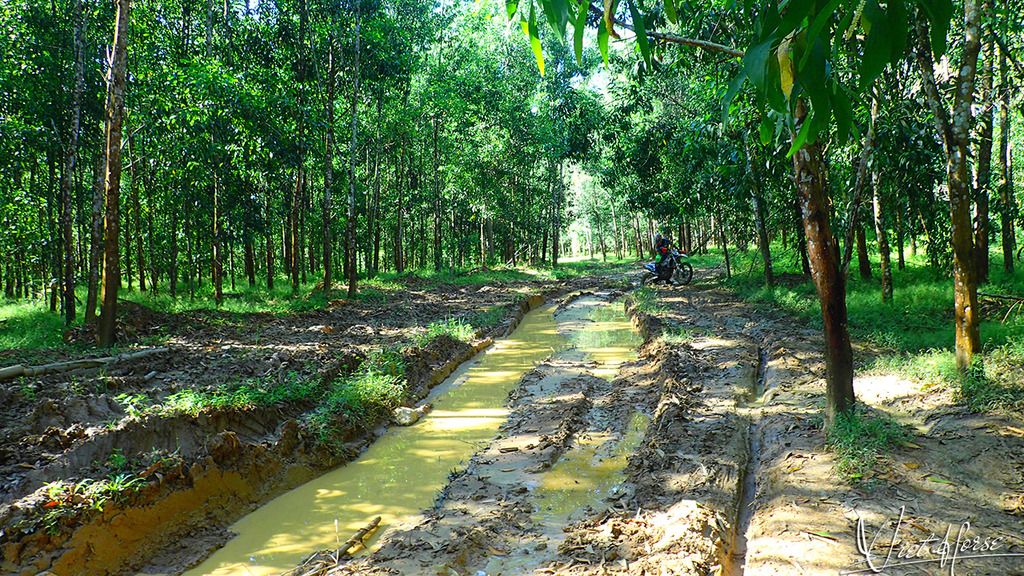 Very typical muddy trails here: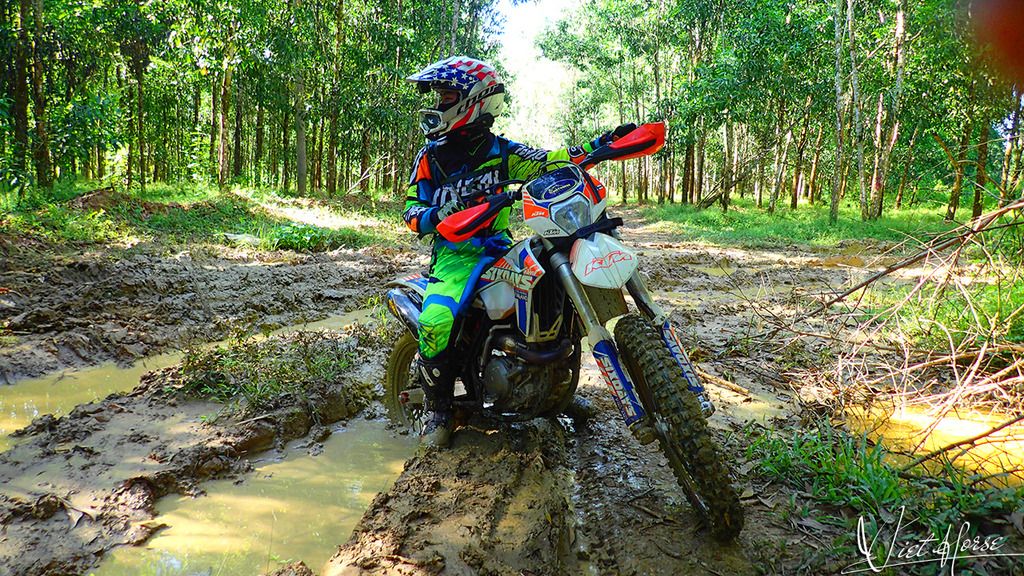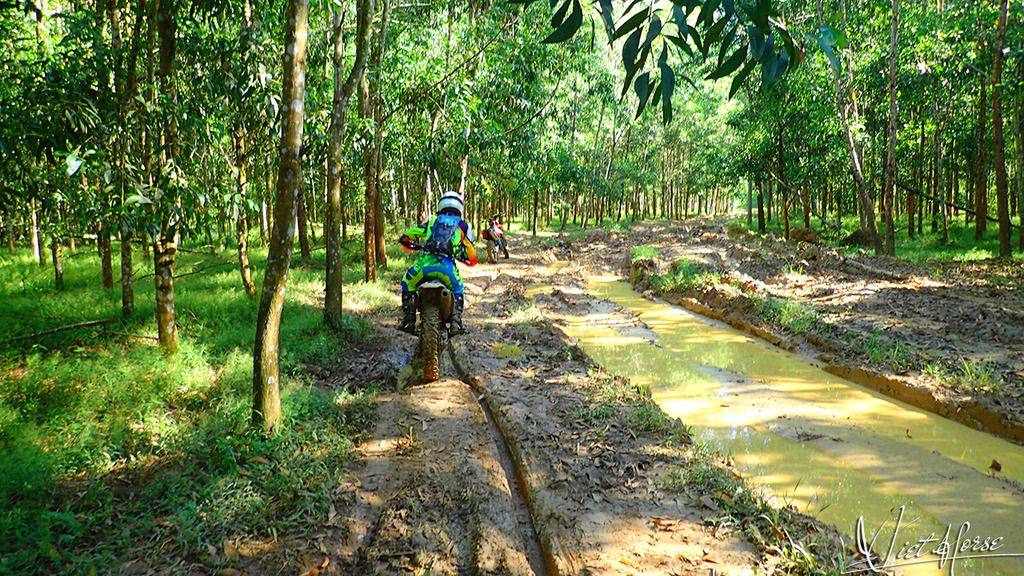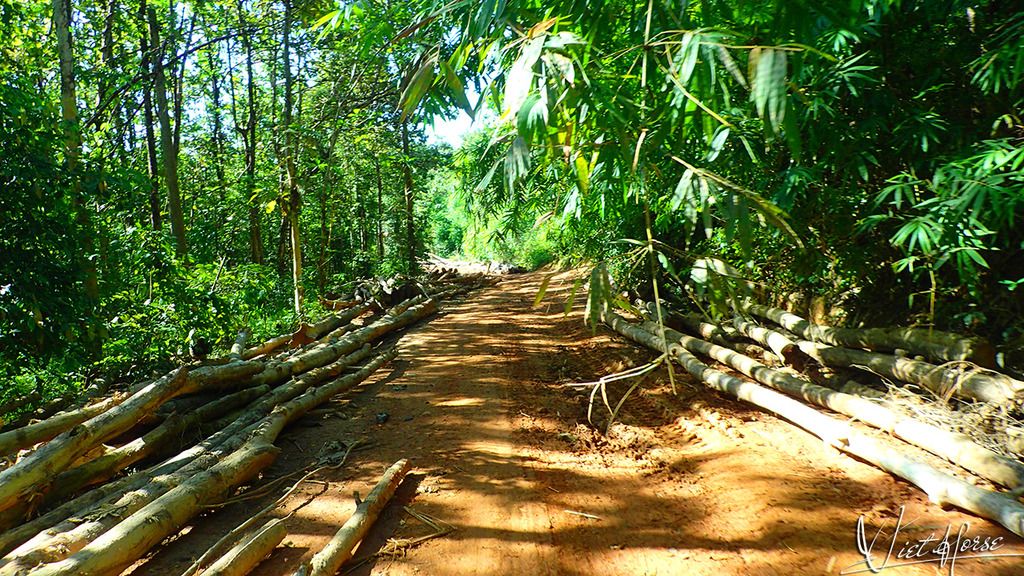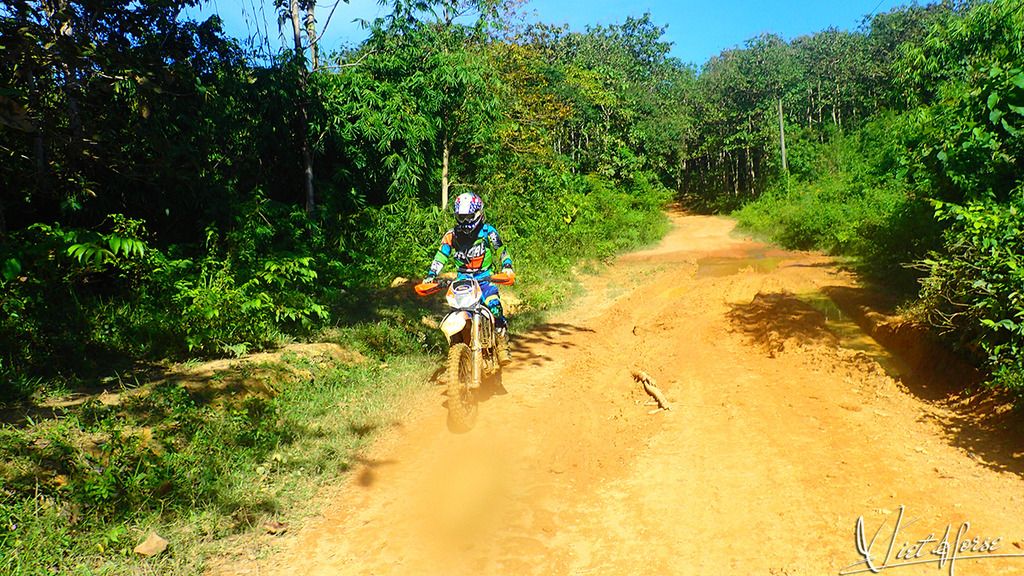 Not long after departure, we got some dirt all around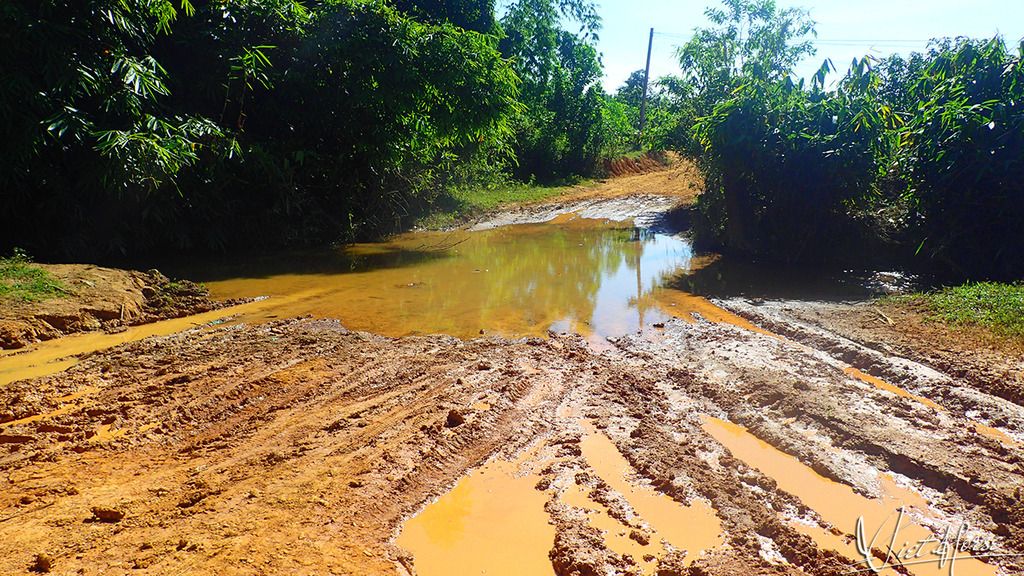 Up to a hill, all trees are gone: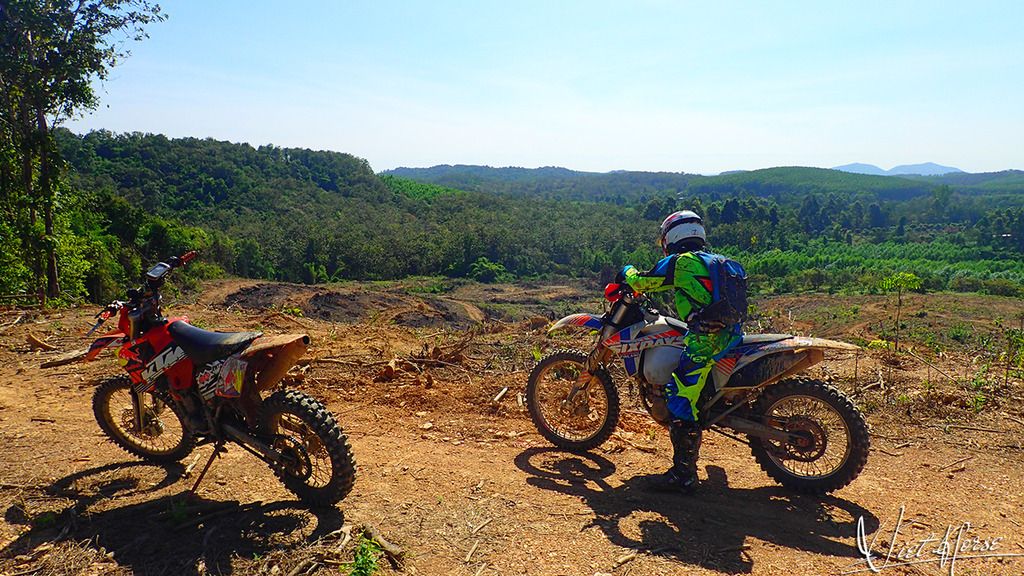 Looks like a dirt track down there: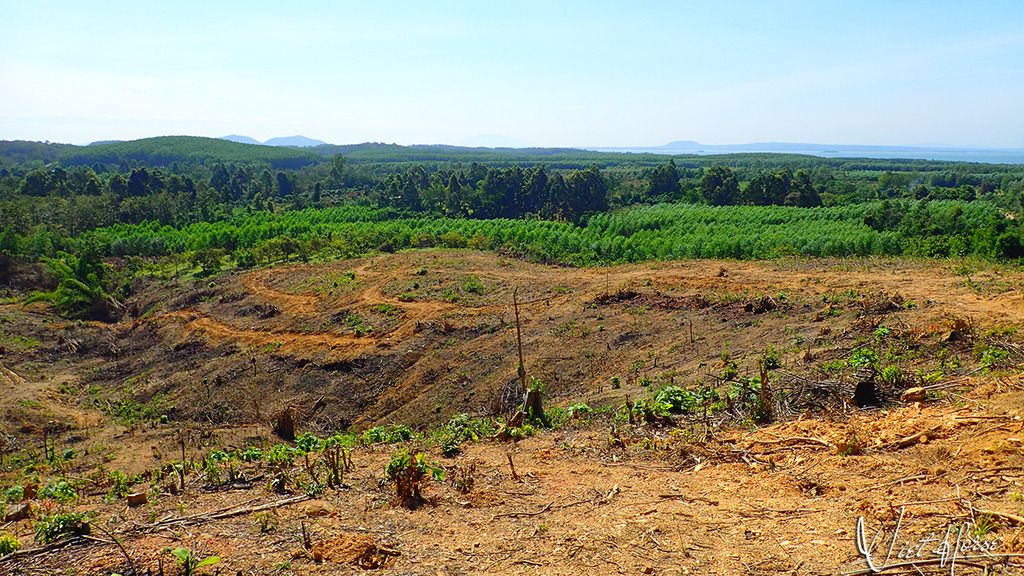 Some how we back to the lakeside:
There was a floating house. The fisher family they use some used tank to make floating house like this, wandering around the lake for fishing: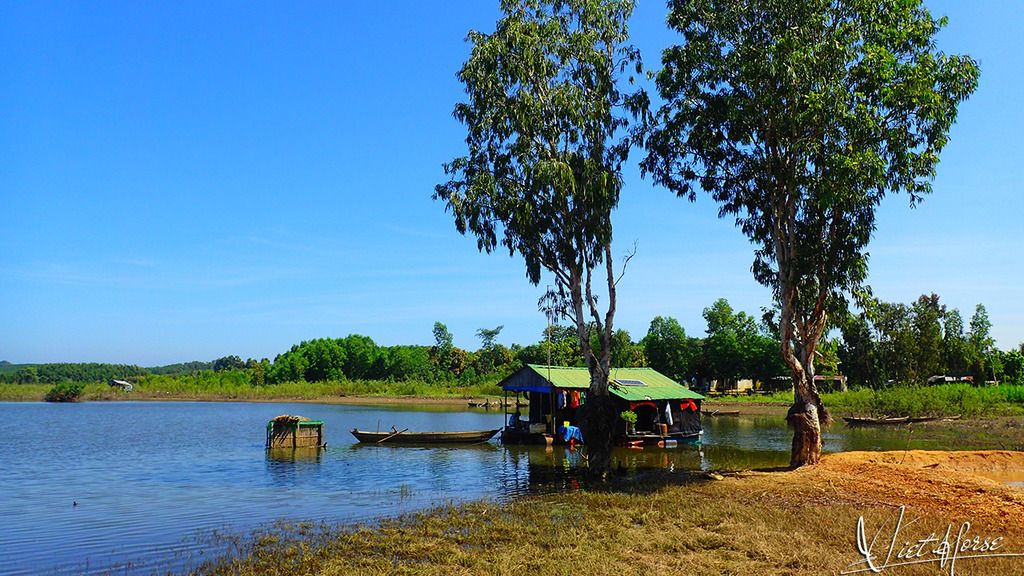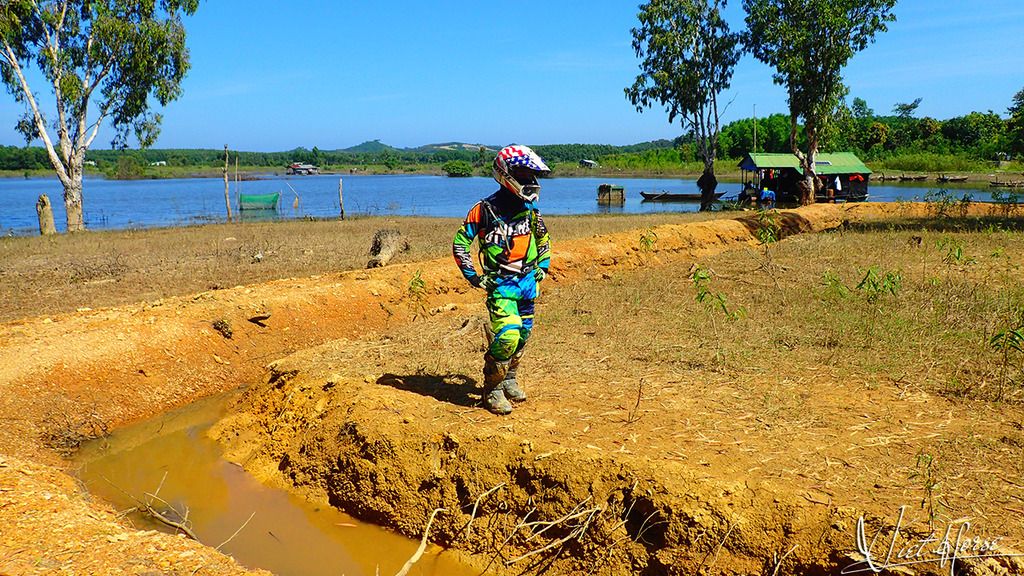 Fish trap: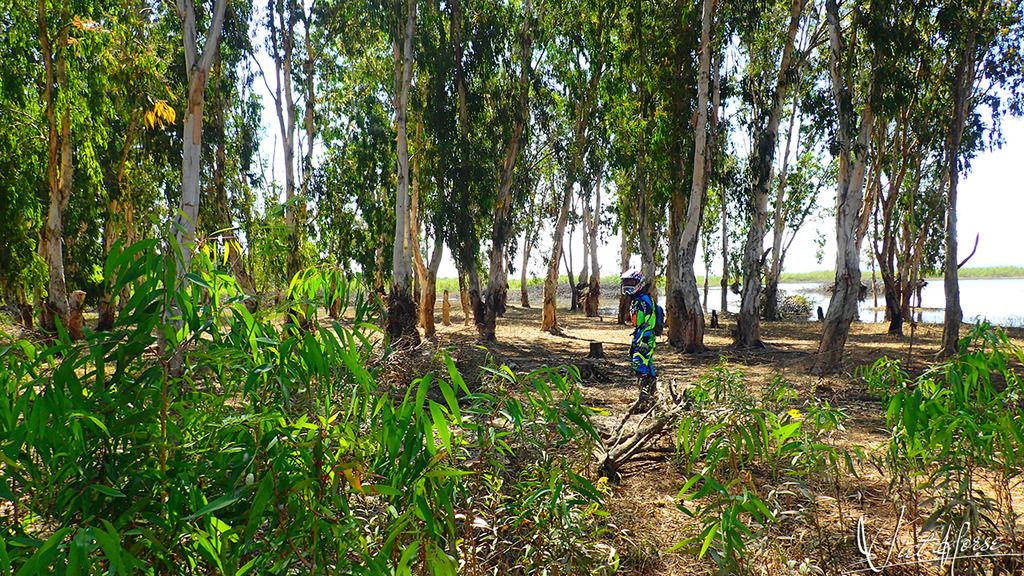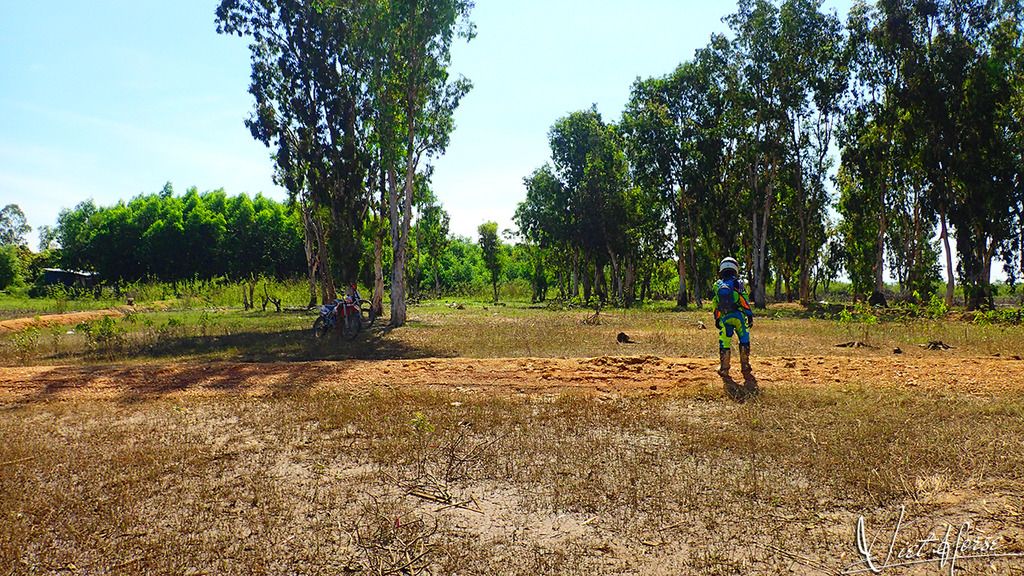 Rode thru few other farms: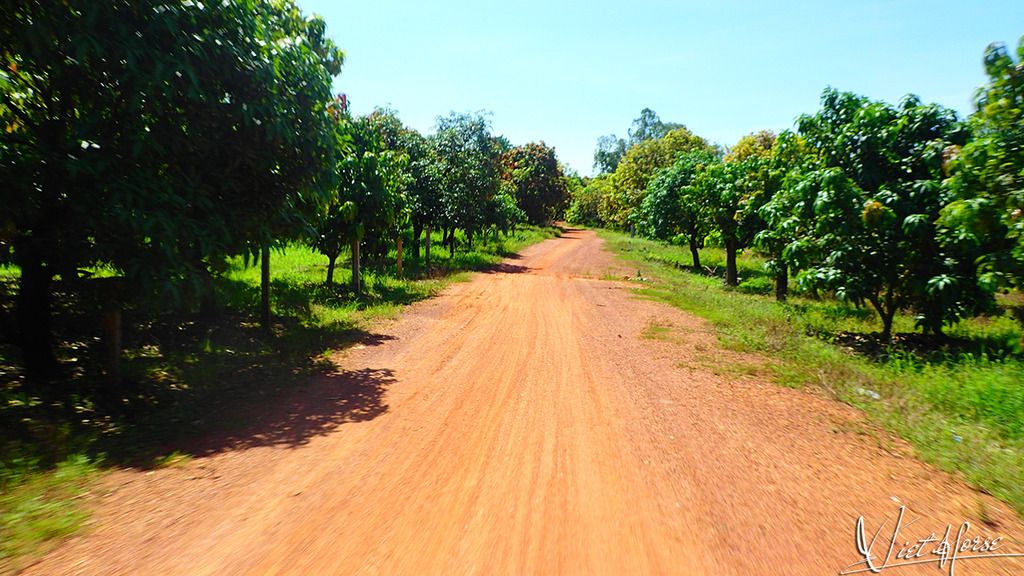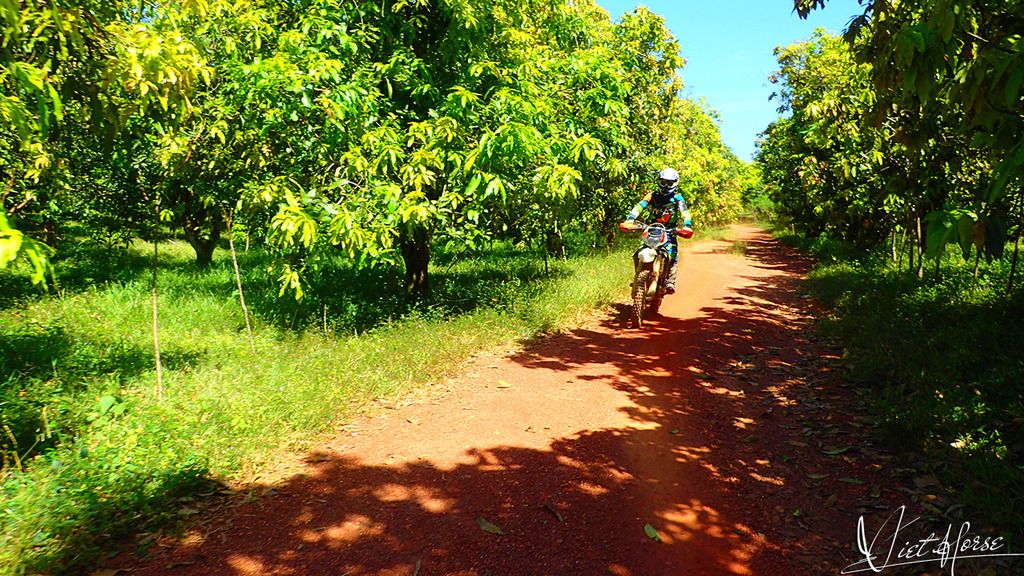 Hit a very beautiful lake view: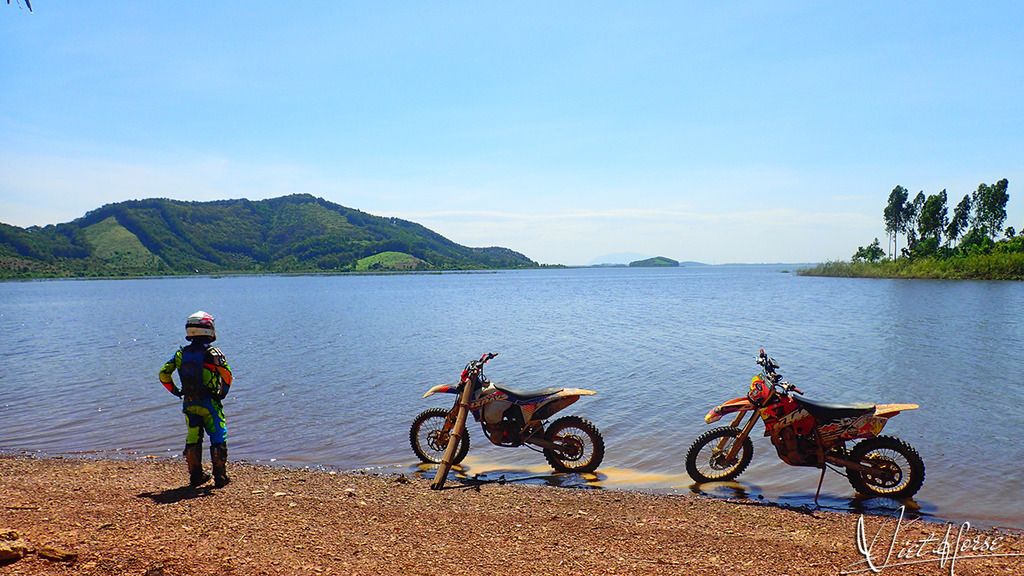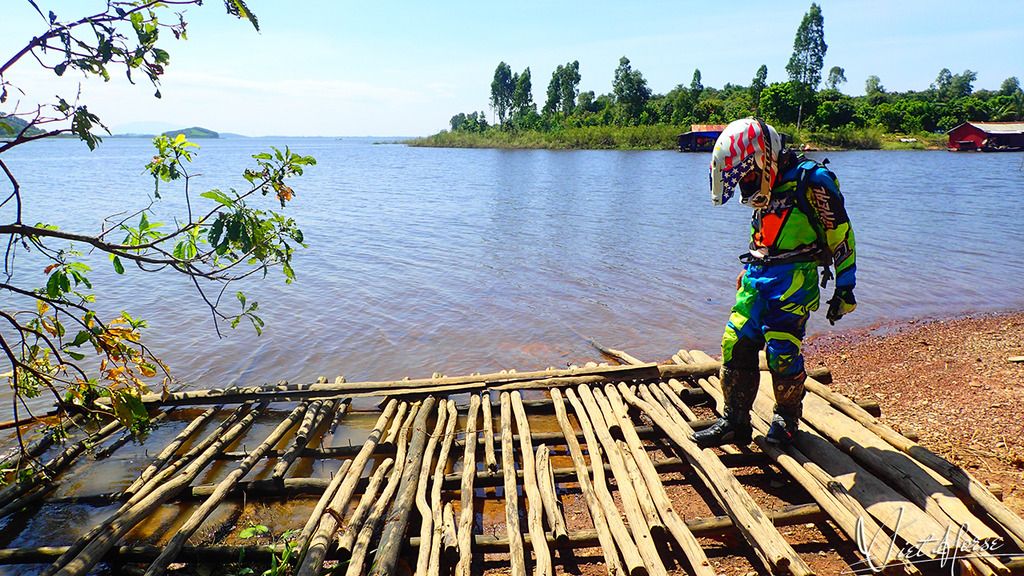 A suspension bridge to the neighbor province: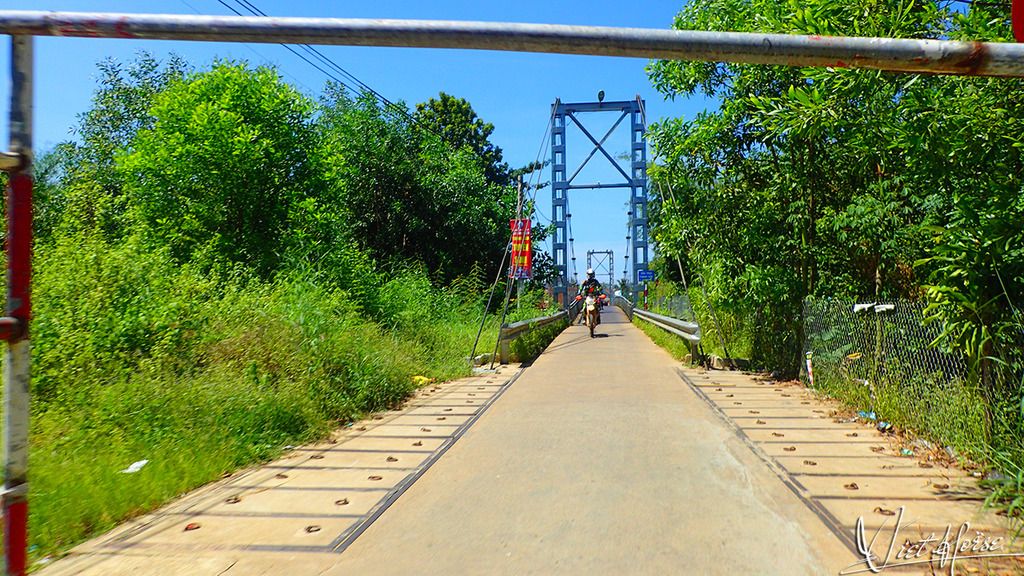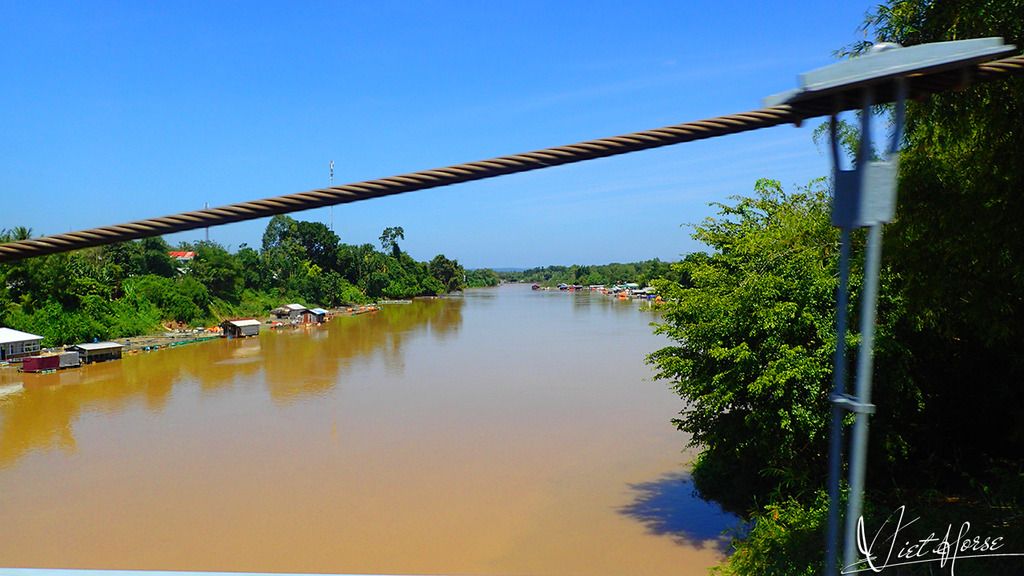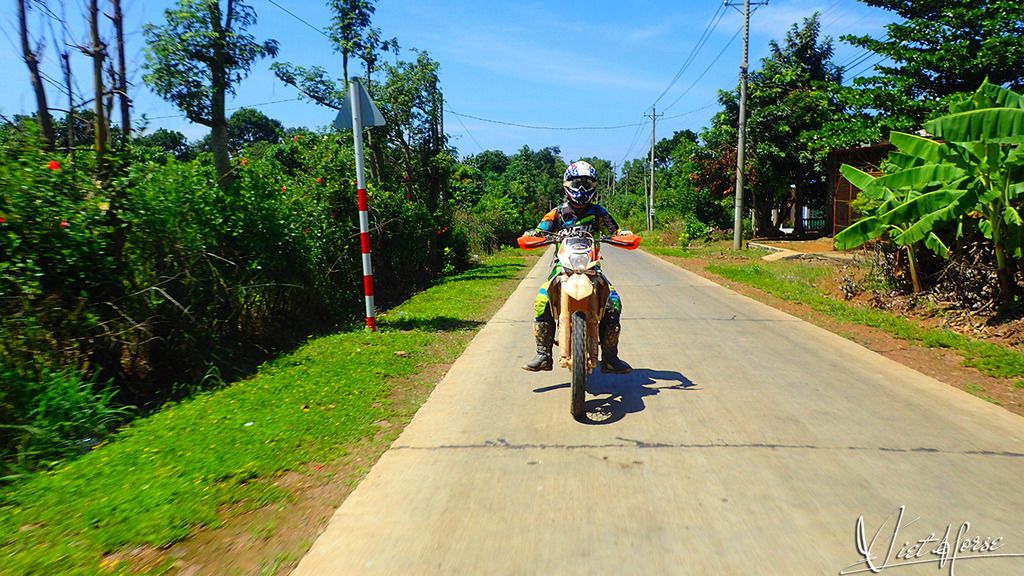 Lunch time:
Took a short nap for the afternoon ride:
Back on the ride, we went to a dirt part which the locals told us not to enter since morning time 🙂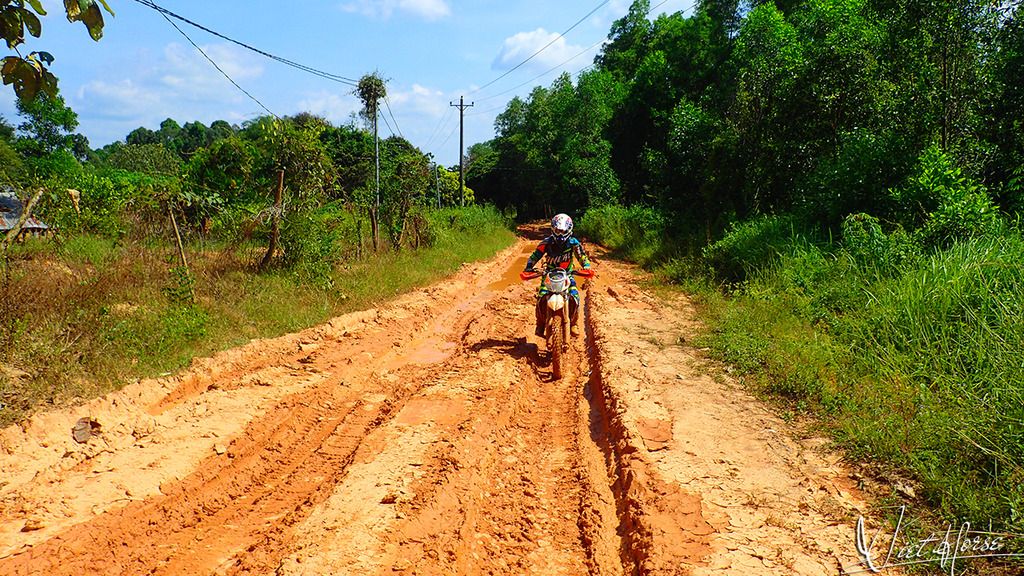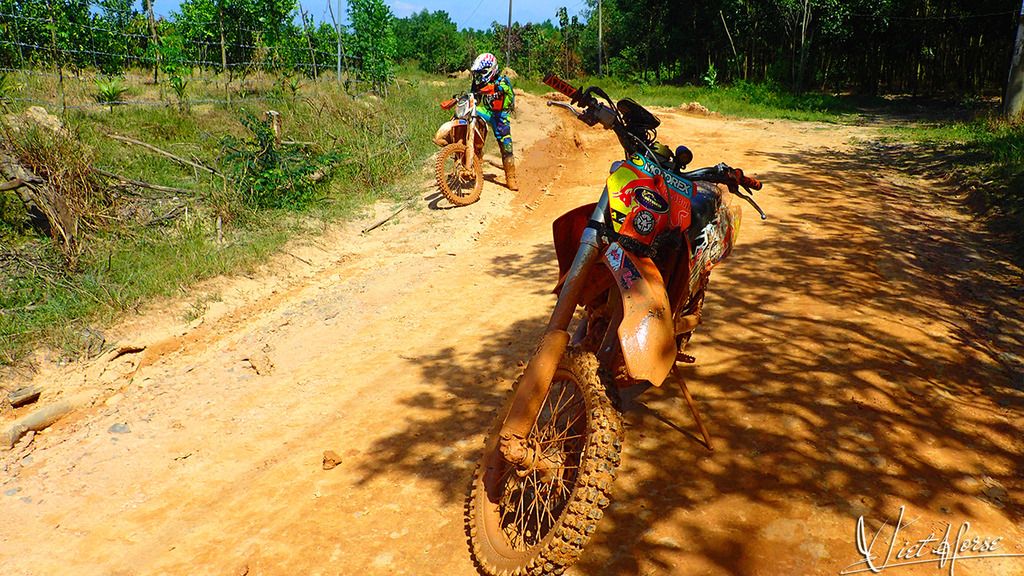 Haha, the boy dropped his bike into the ditch: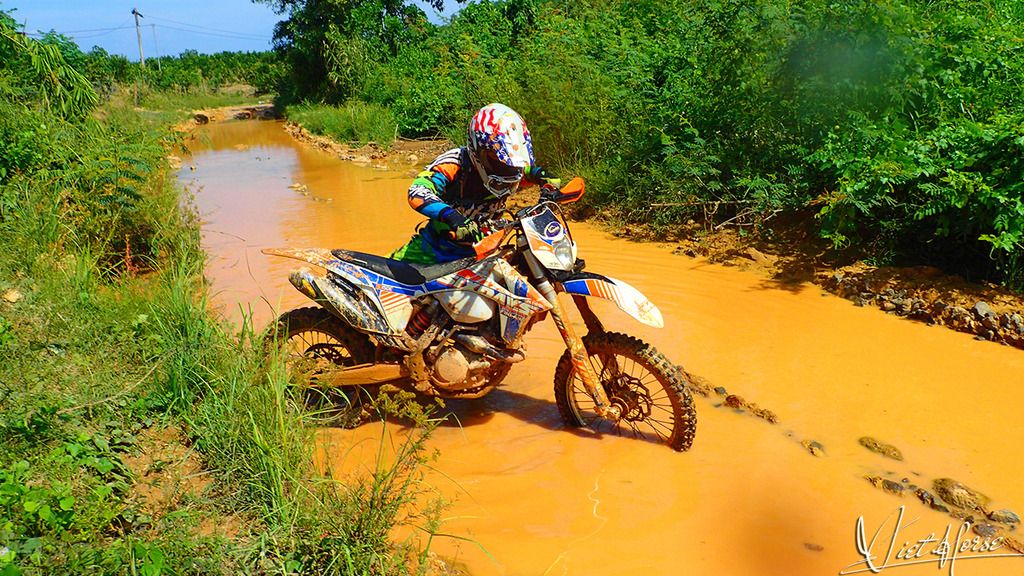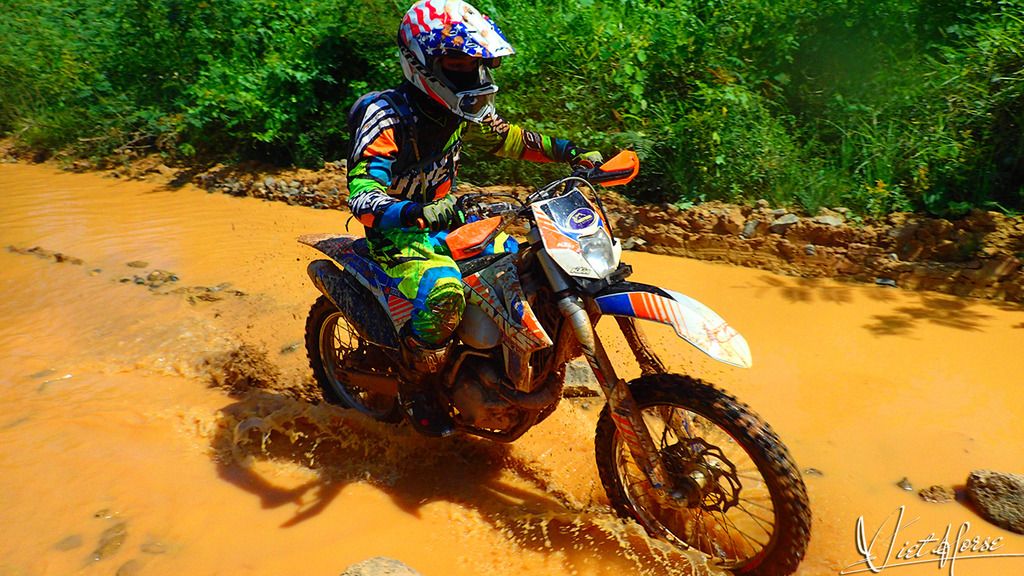 I found the chain a bit loose. Stopped here to get the bike up for a little adjustment:
Look at this monster – the trail destroyer:
And this mother monster: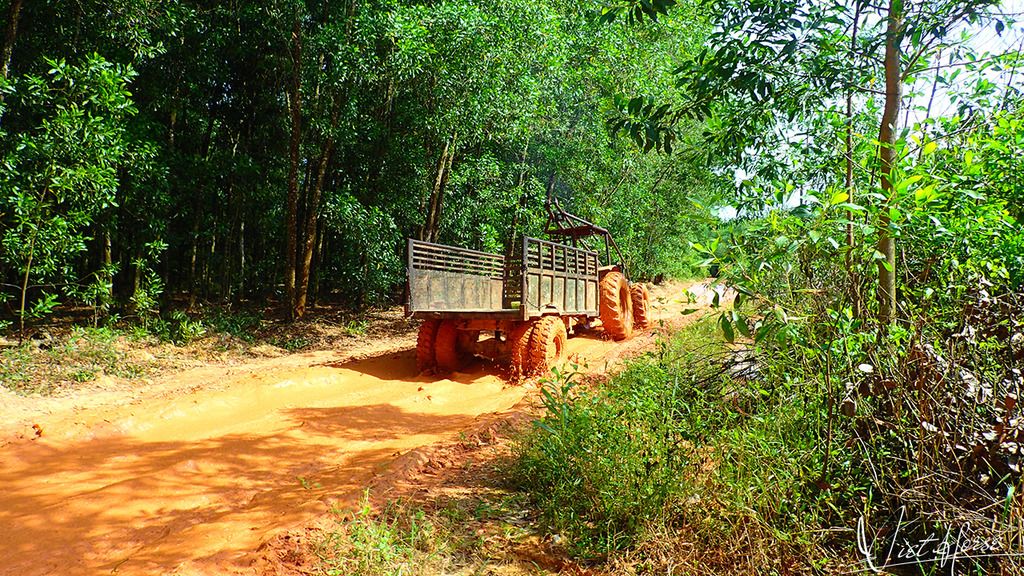 Haha, time for a new one;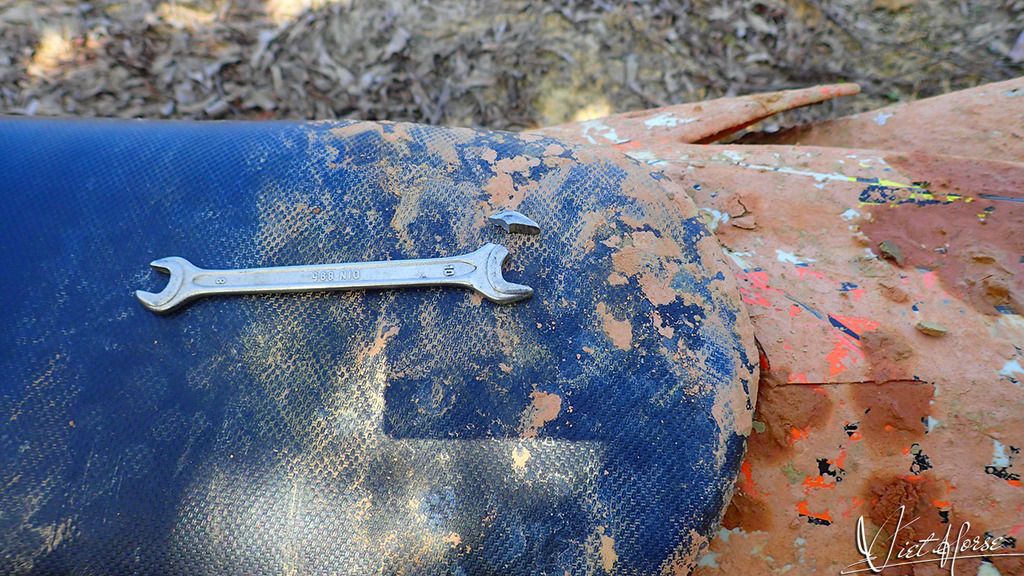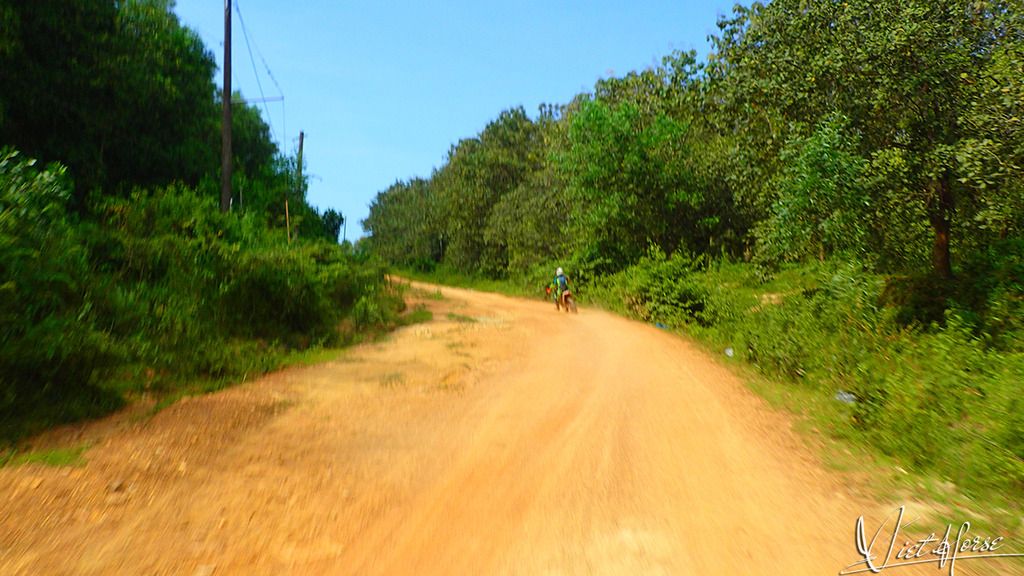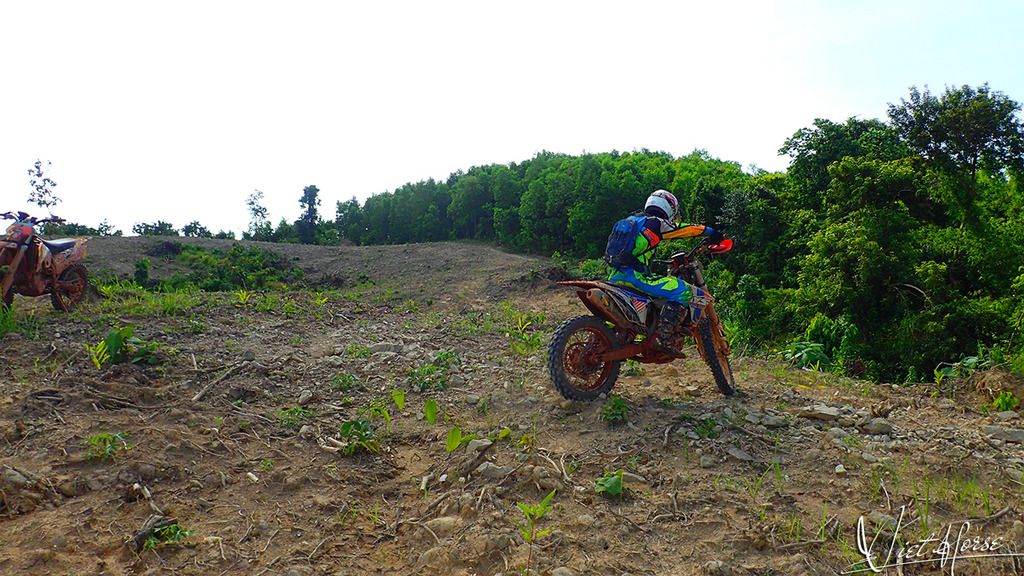 Tell me how to pass this: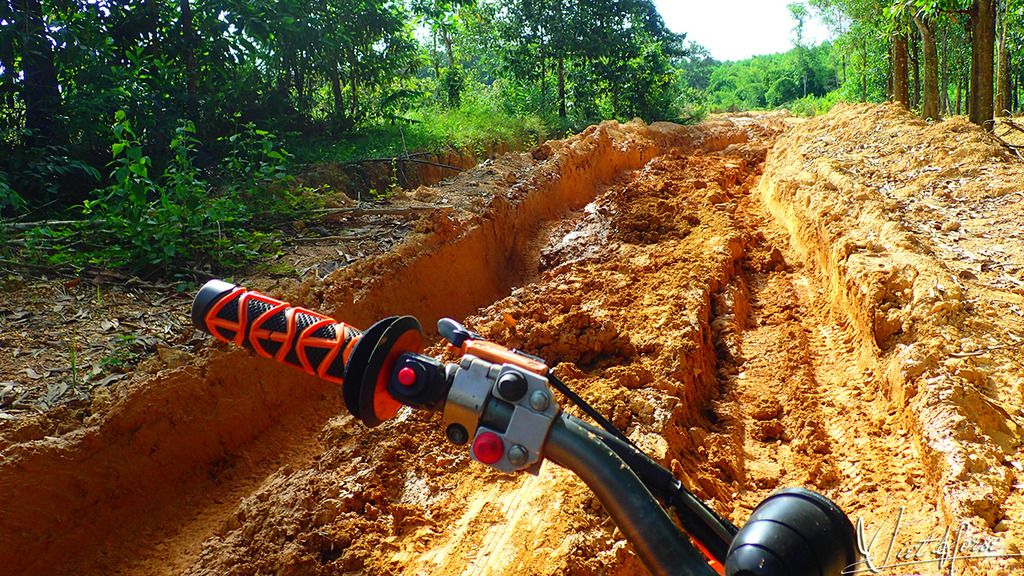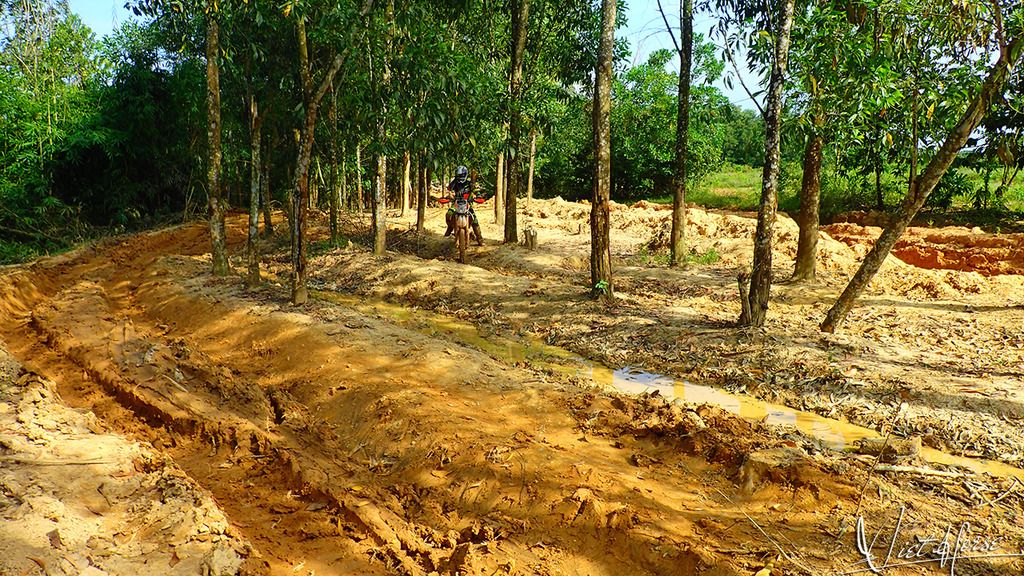 Told the boy to take another path: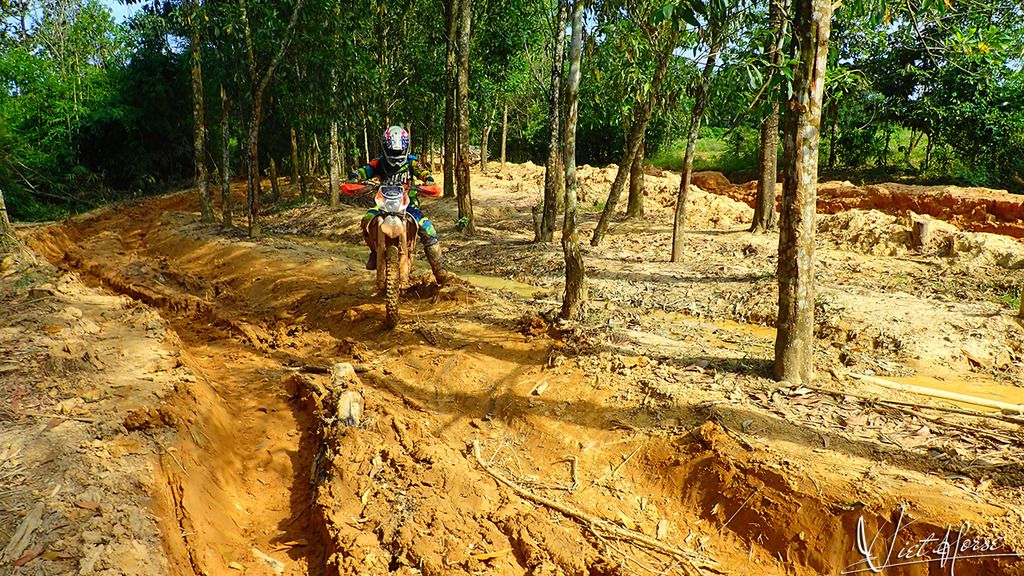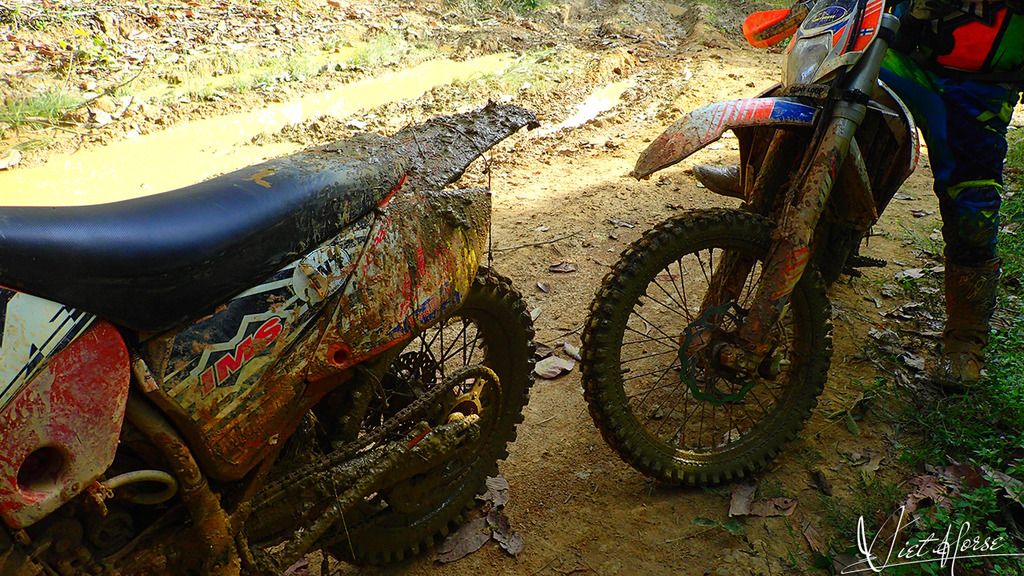 Yammy…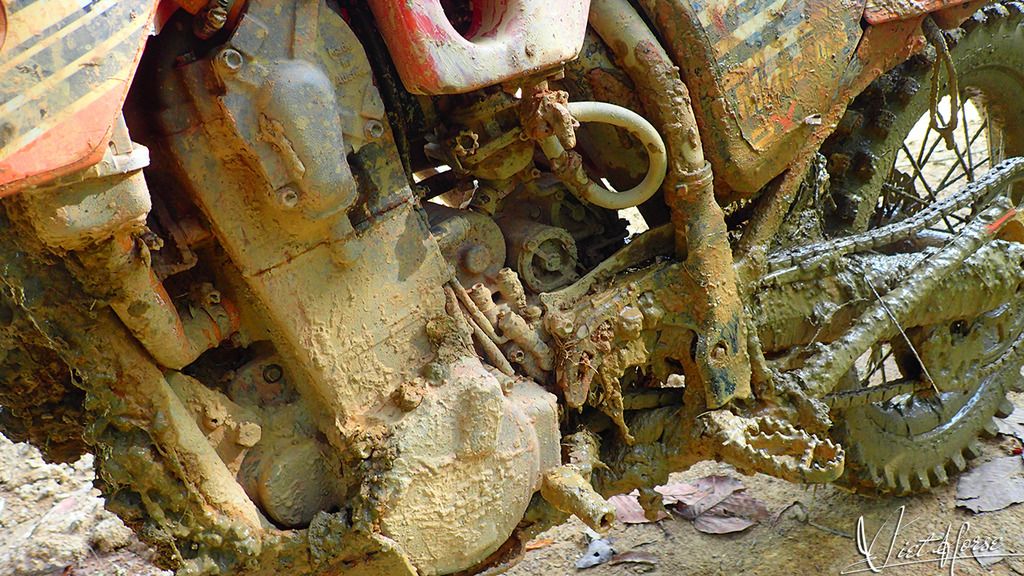 This mud was just like porridge: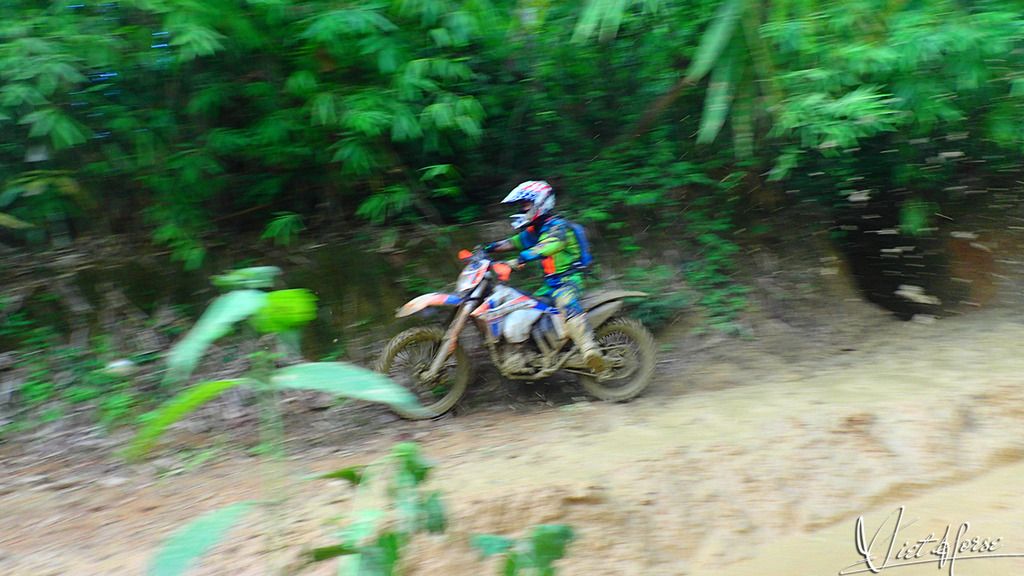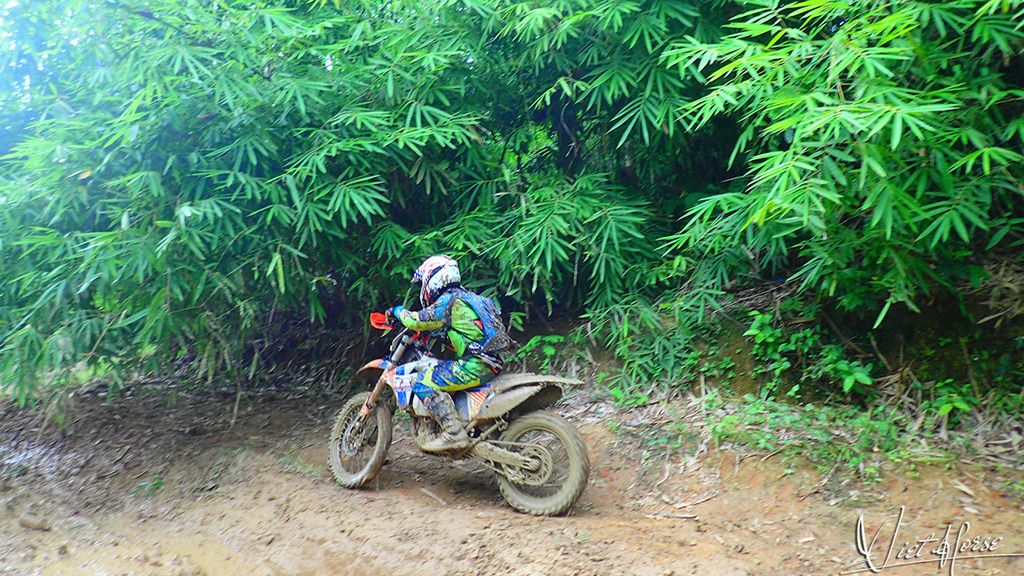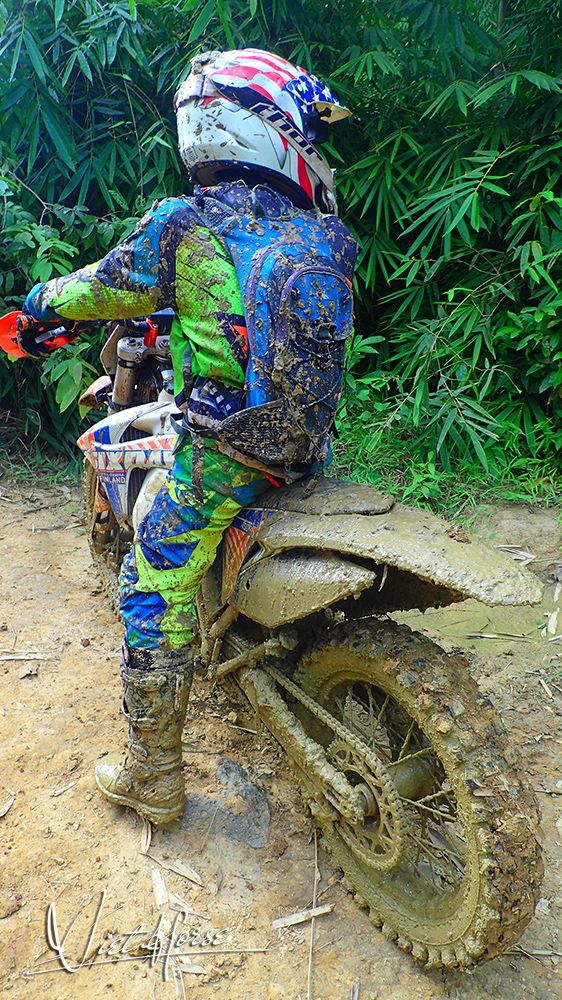 Late afternoon, my bike was unable to start. We was just few kilometers from our base.
Front of us still lot of mud…
Tried to kick start the bike several times but failed, exhausted….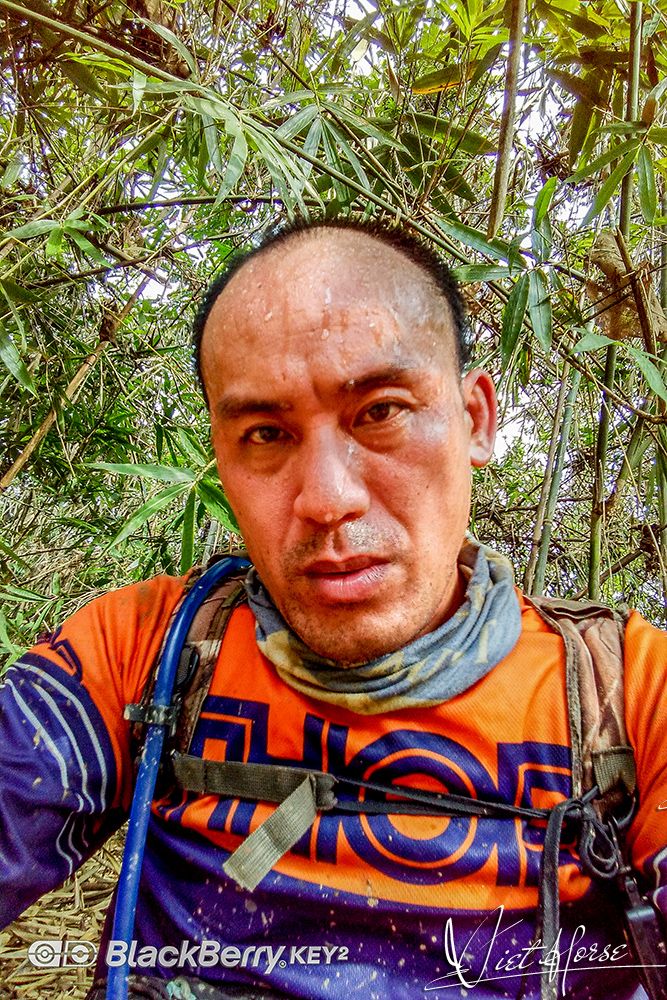 I walked forward, found a monster truck at a turn. Asked if the driver can come and pull me out.
He said: mine is broken too. Stuck here for few hours already. Damn!
We moved there to wait, and support them making some effort to get more friction to the tires. The early they got out of the mud, the earlier my bike can be saved.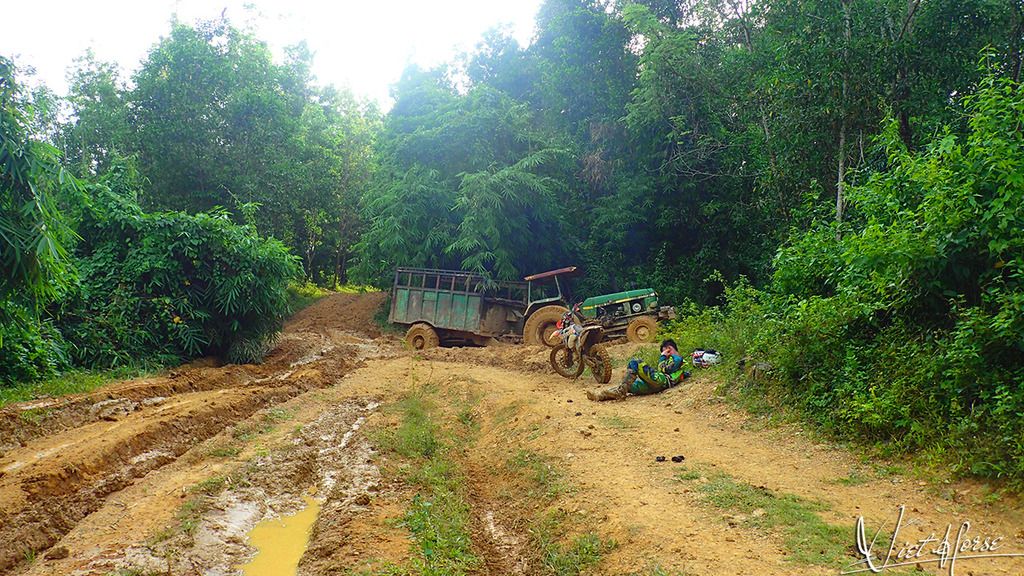 My bike was approx. 100m back there:
After about more than 2 hours messy at the same place, the truck driver called another agrimotor come to help as they found no other way to get out of the mud hole.
The agrimotor came, pulled the truck out first, then my bike.
The new Giant Loop strap could not hold the load of the bike under the mud, it was broken after 50m pulling….
Not easy to hold the bike up right: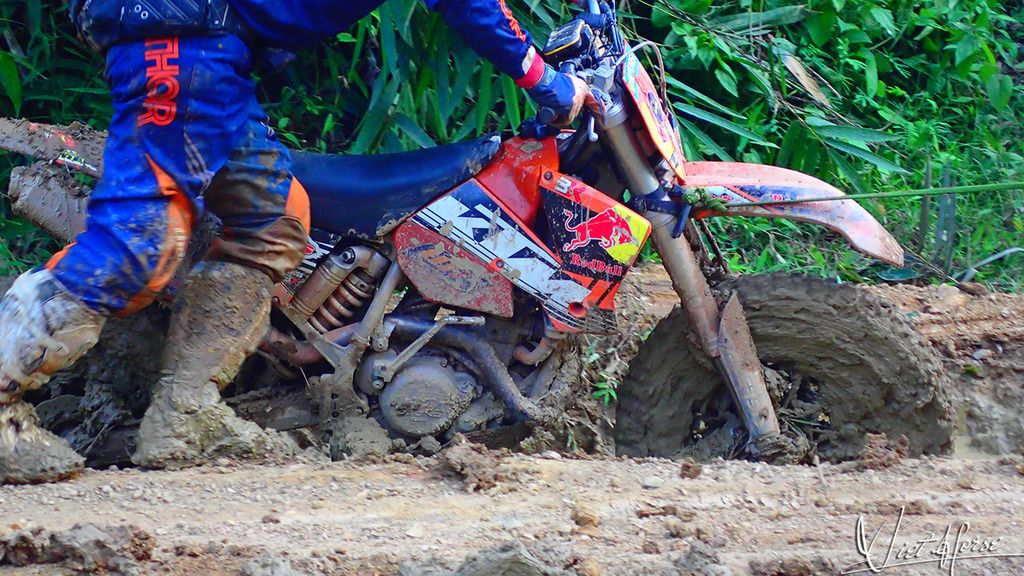 My son the second time towed me back to the base: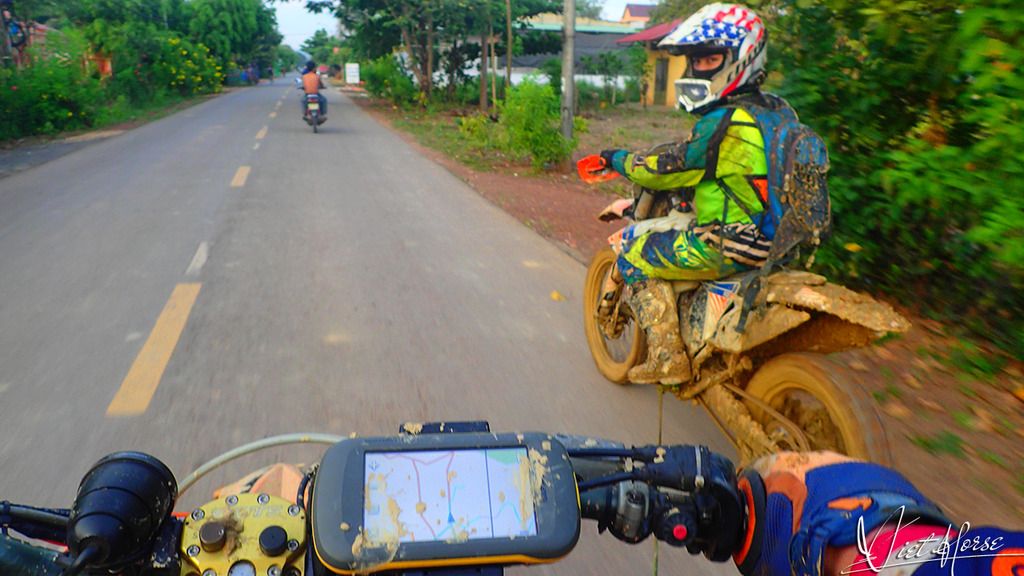 Luckily there was a bike wash station still working. And more, the guy was really keen in washing our bikes: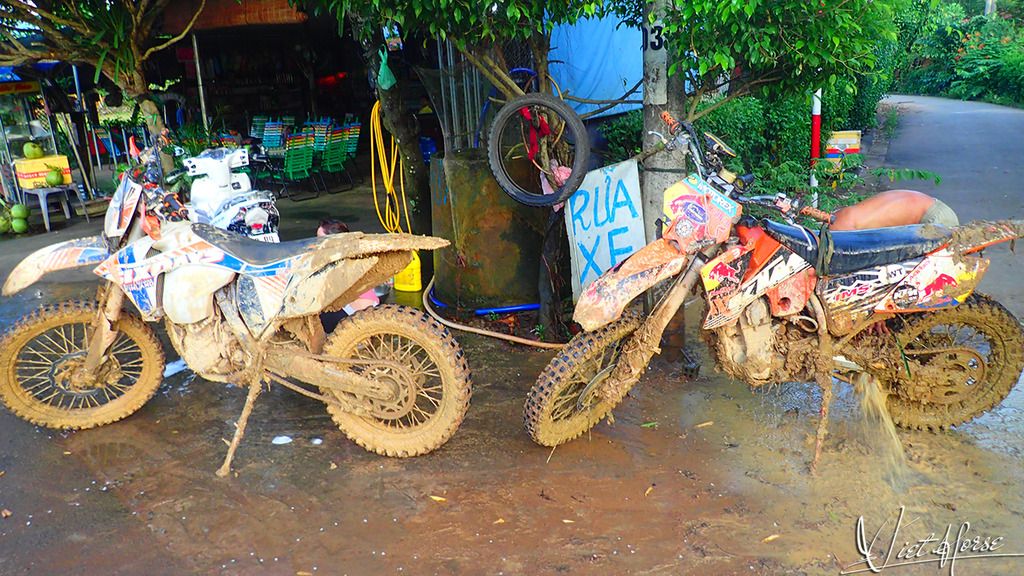 Completed 100km offroad around Cat Tien forest with my son,  a really awesome ride indeed. I am sure we will be back here on the saddle many times very soon…