After few months no rain at all, there were some rain reported around Cat Tien national forest are – that made us going on this trip.
Arrived our great basecamp in the middle of Cat Tien forest just about mid night Friday, got a really good night there before the ride.
Morning preparations: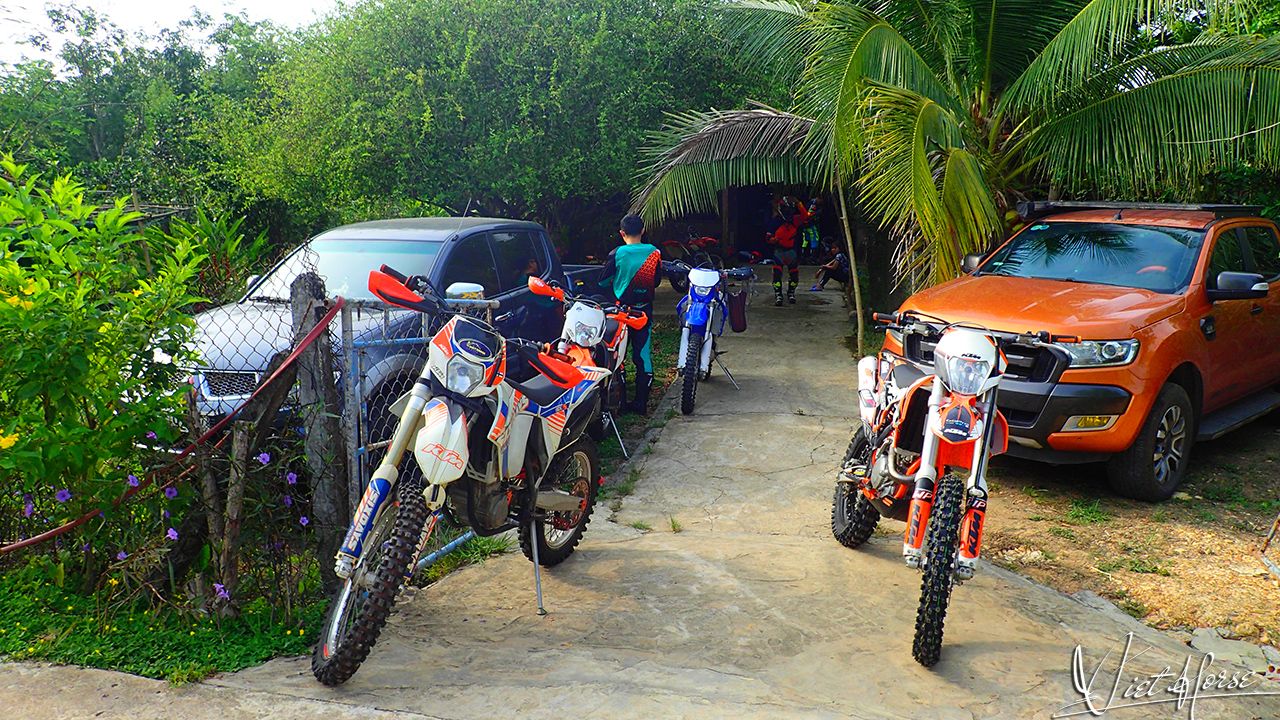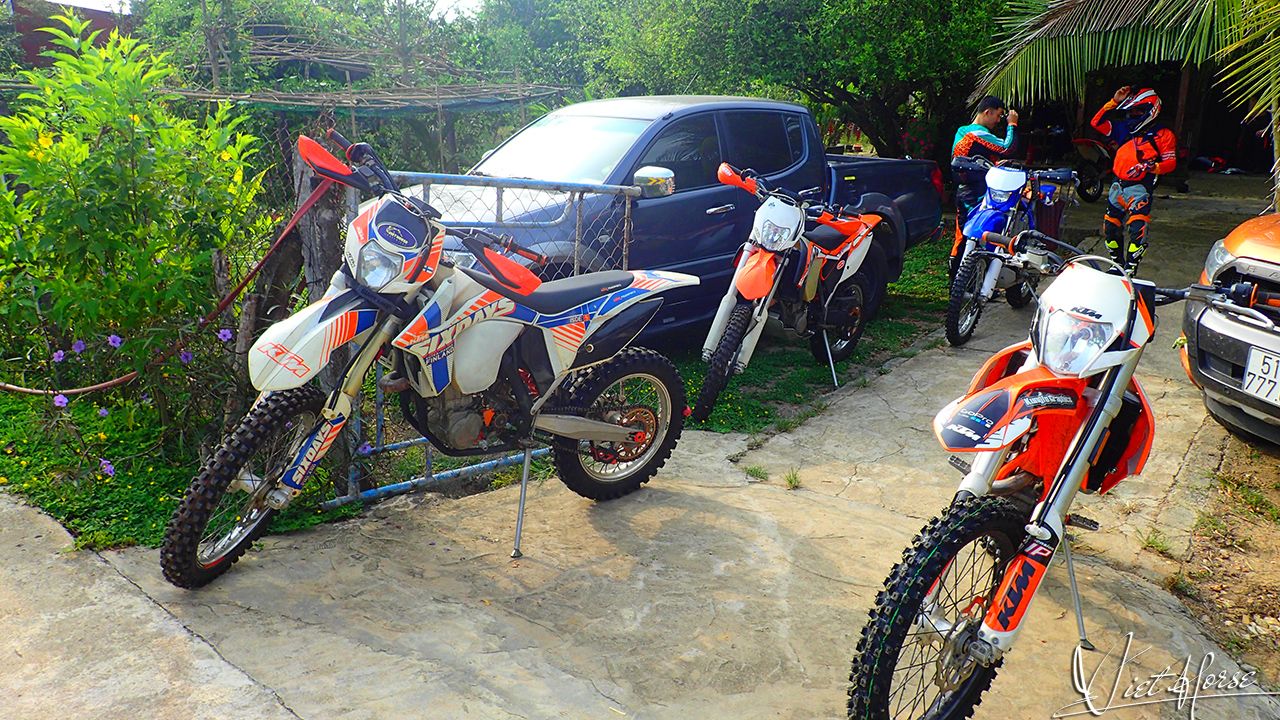 Just about time to hit the trails: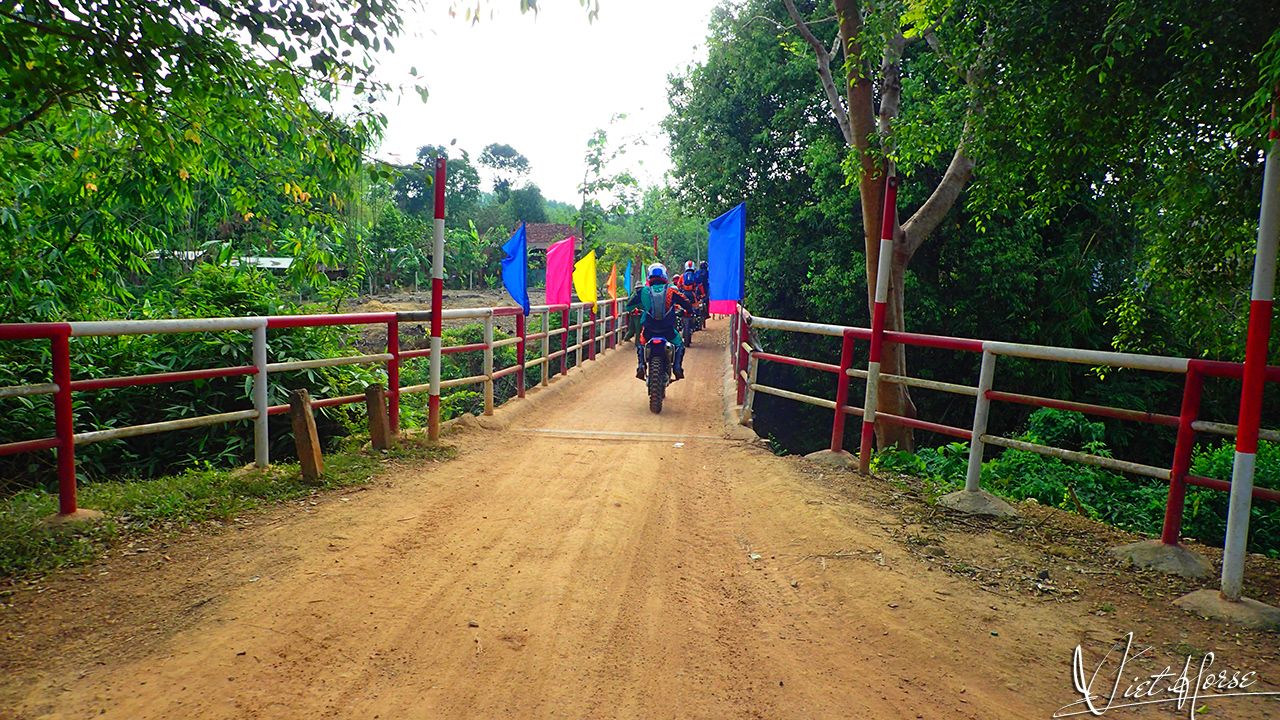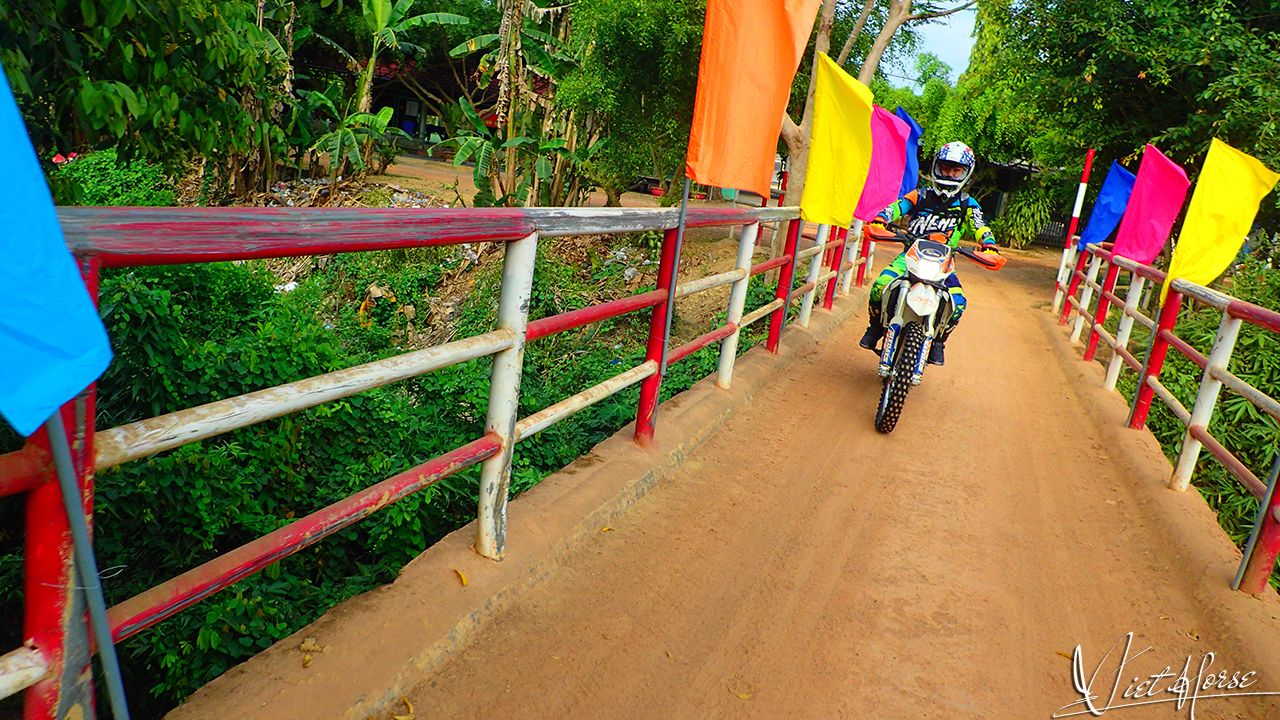 This place is right at the middle of the Cat Tien national forest, originally occupied by Chơ-ro ethnic minorities. There are still several old wood-house still in use, and the Chơ-ro people are still living there. It was the traditional ceremony of Cho-ro for the last few days.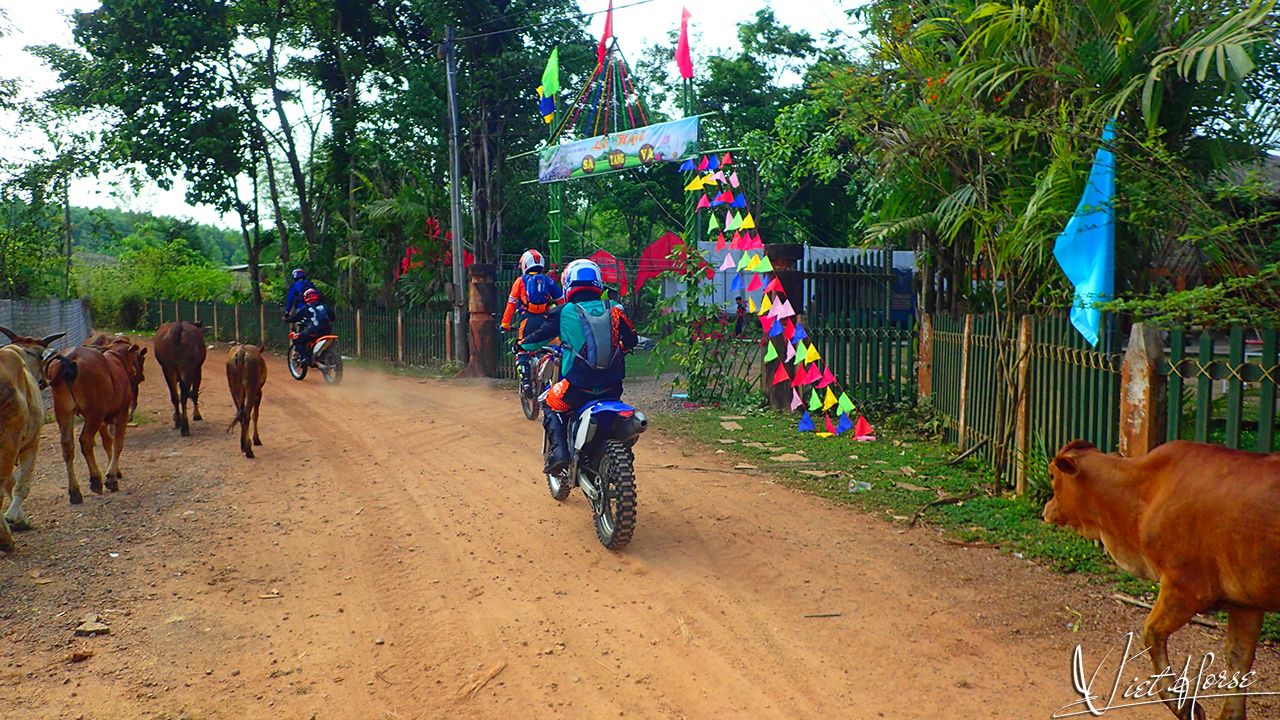 Very soon we entered the dirt trails – totally different from what we expected: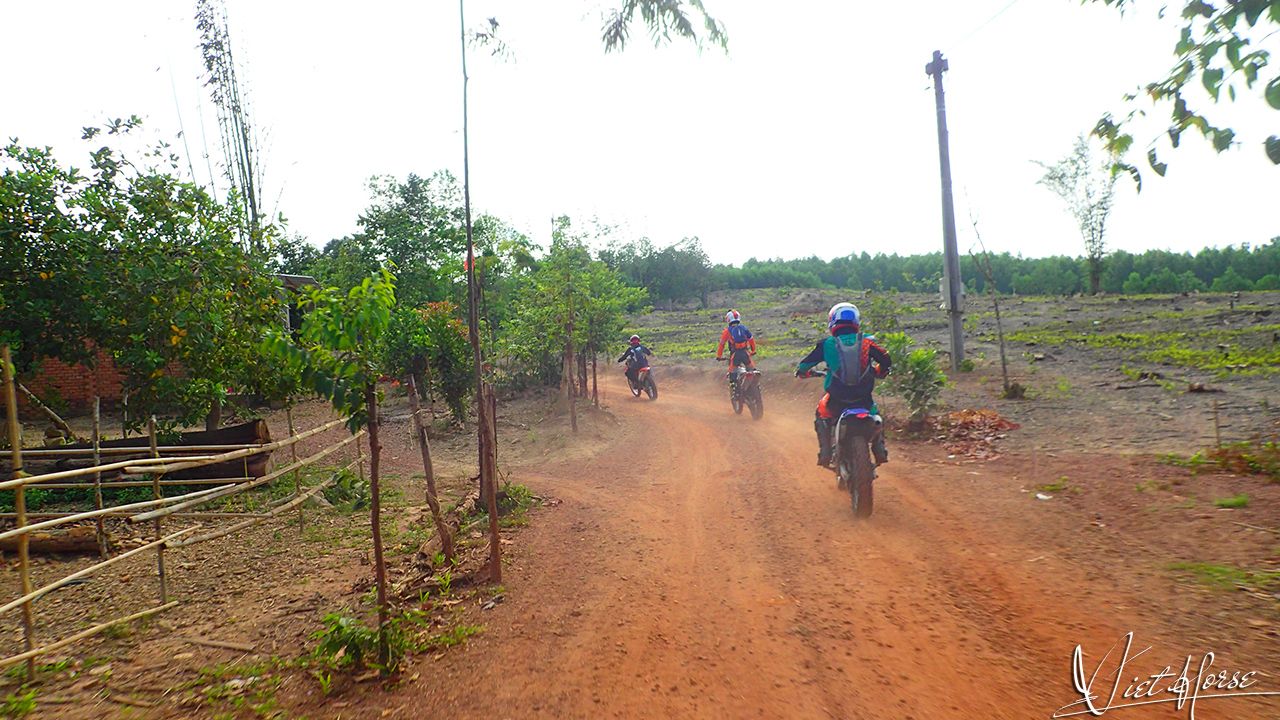 Dust, dust, and lots of dust….
Looked like few early rain did not help, at all…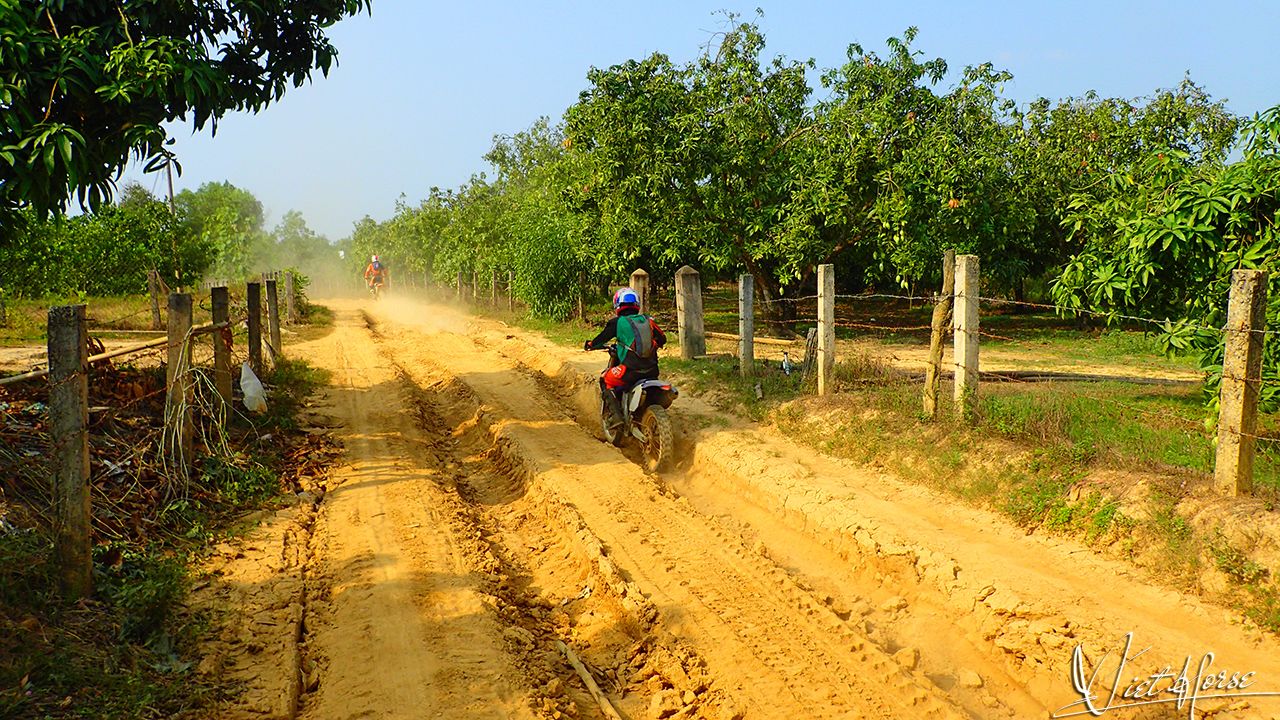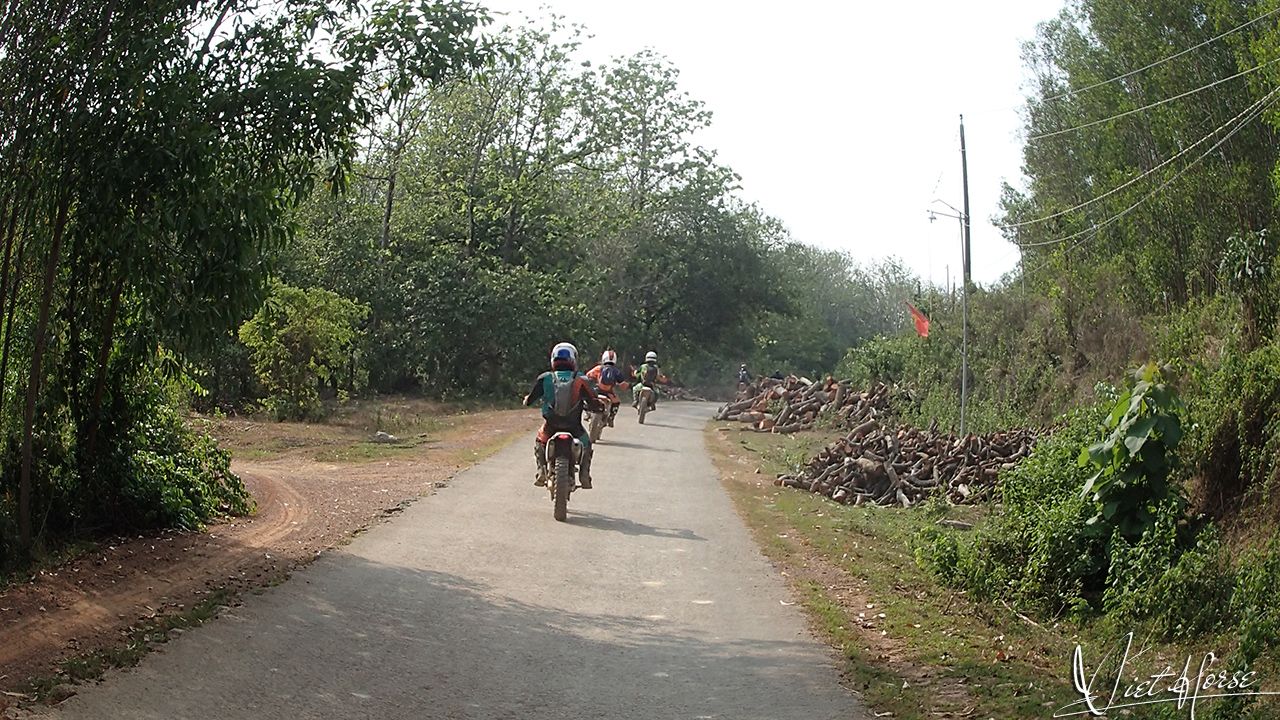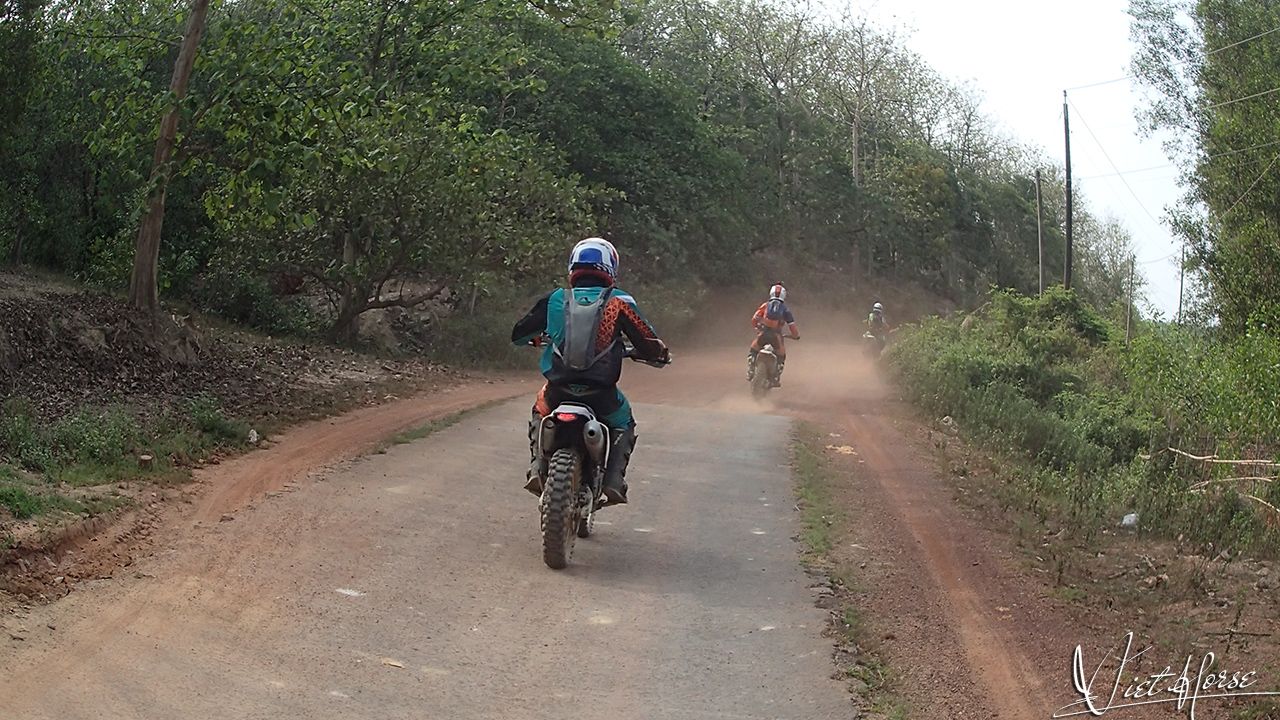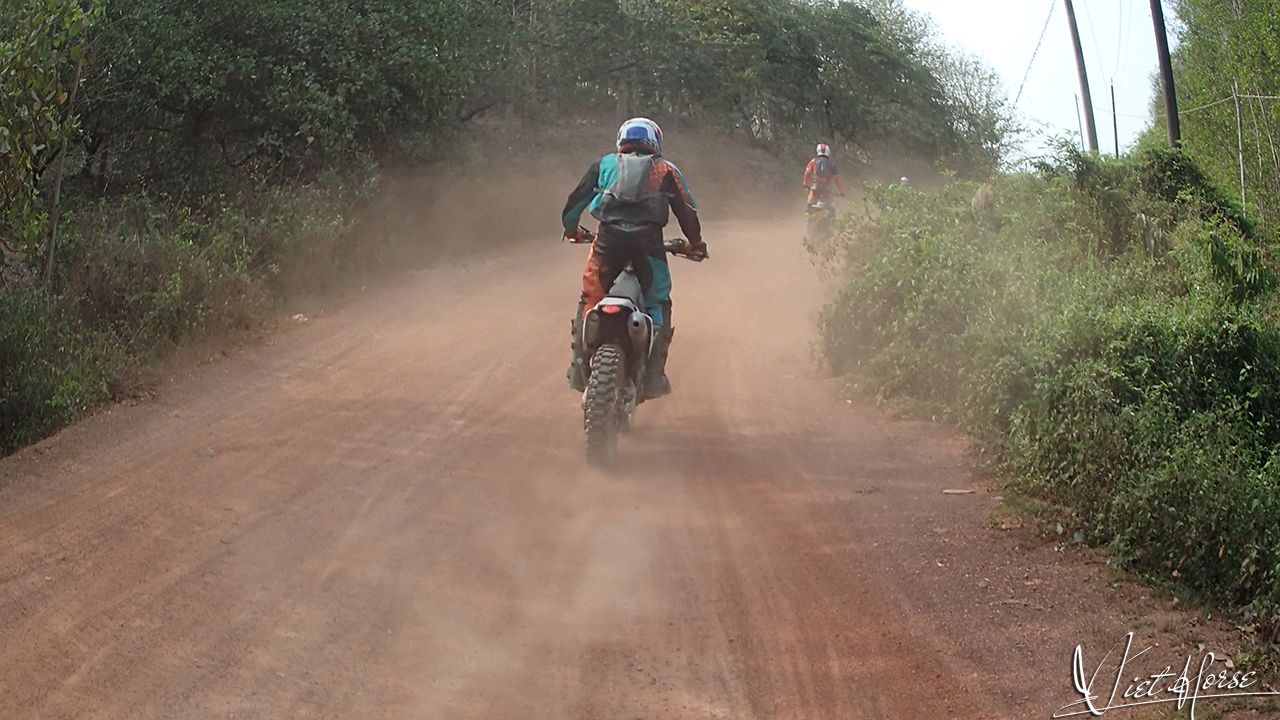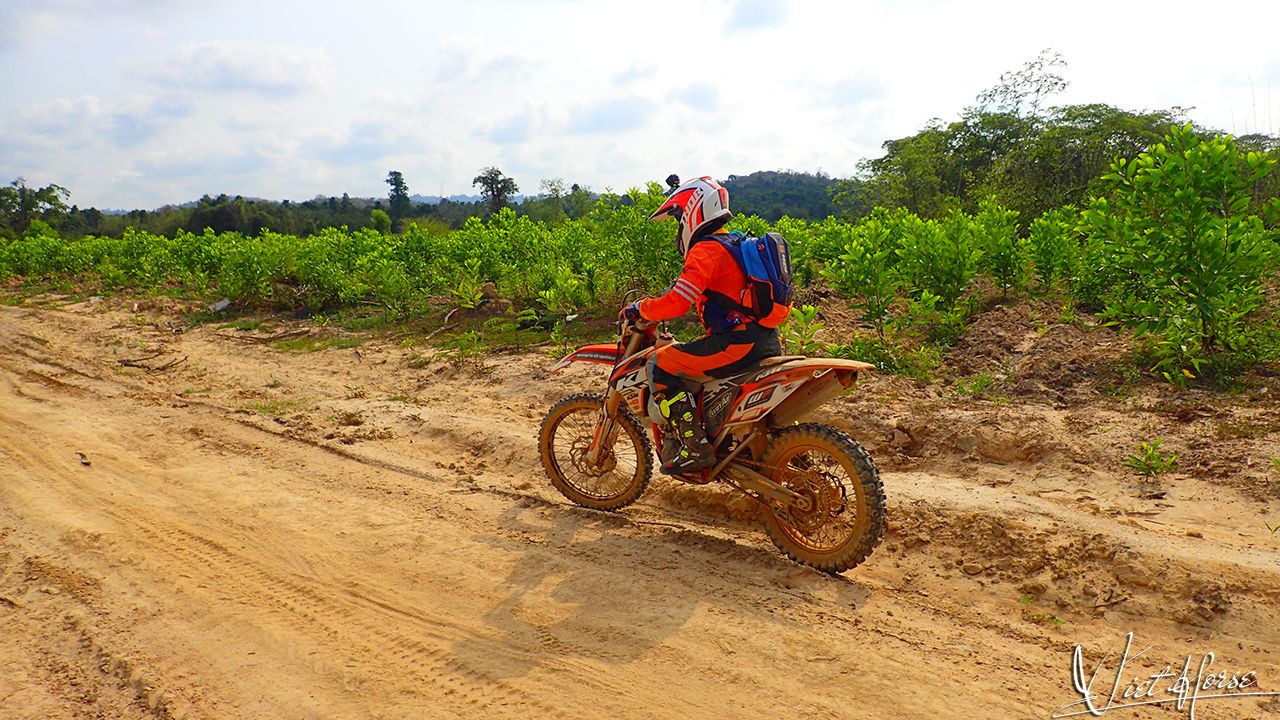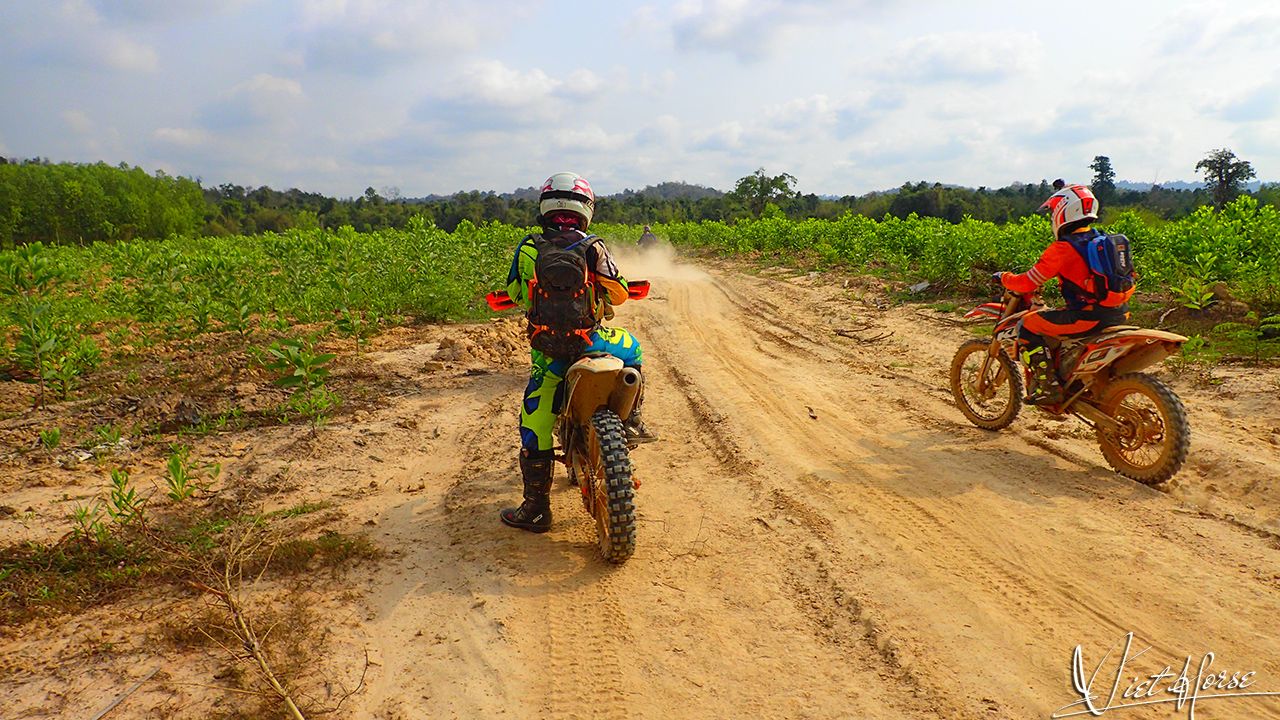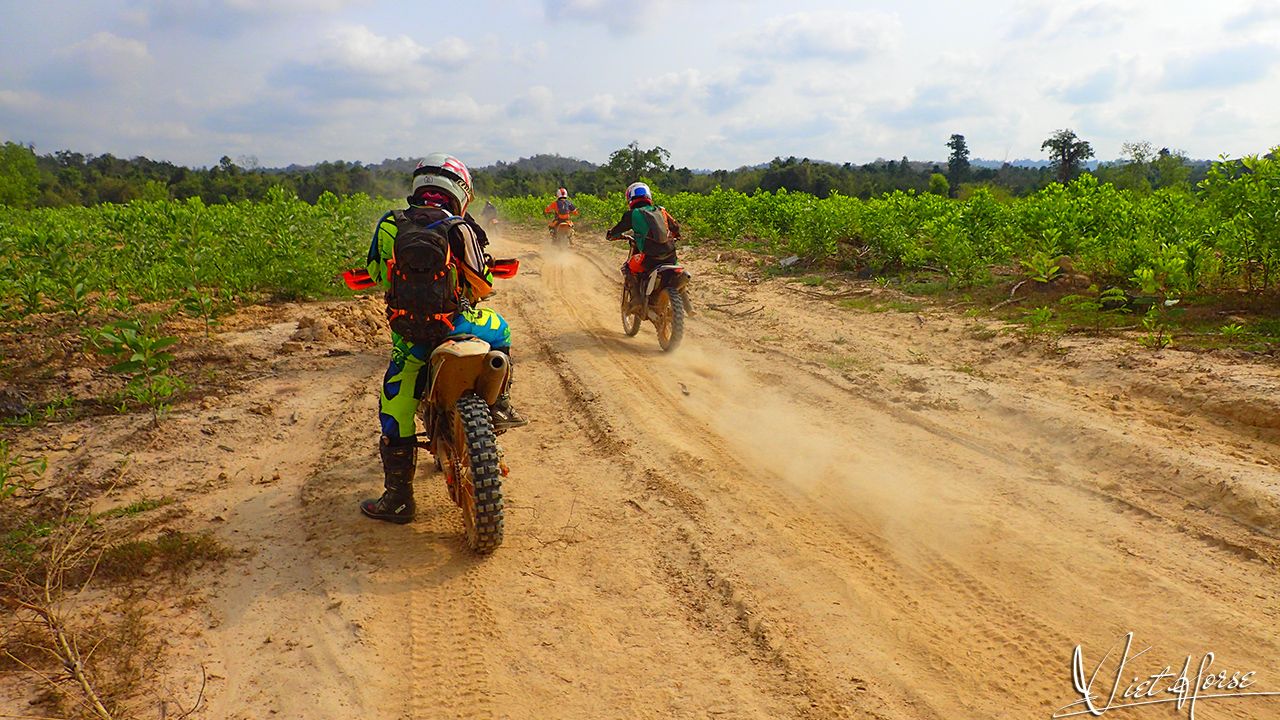 We rode along the electrical wall, which is the physical fence to isolate wild elephants and local bison from entering villages: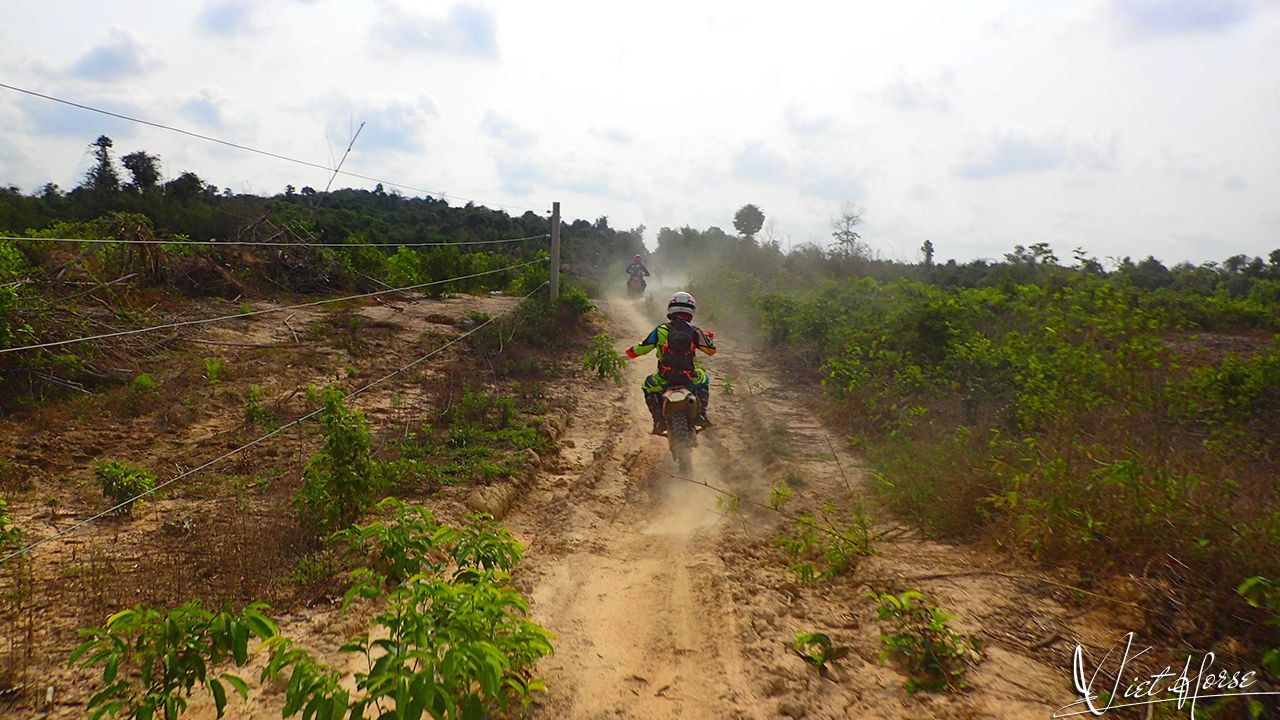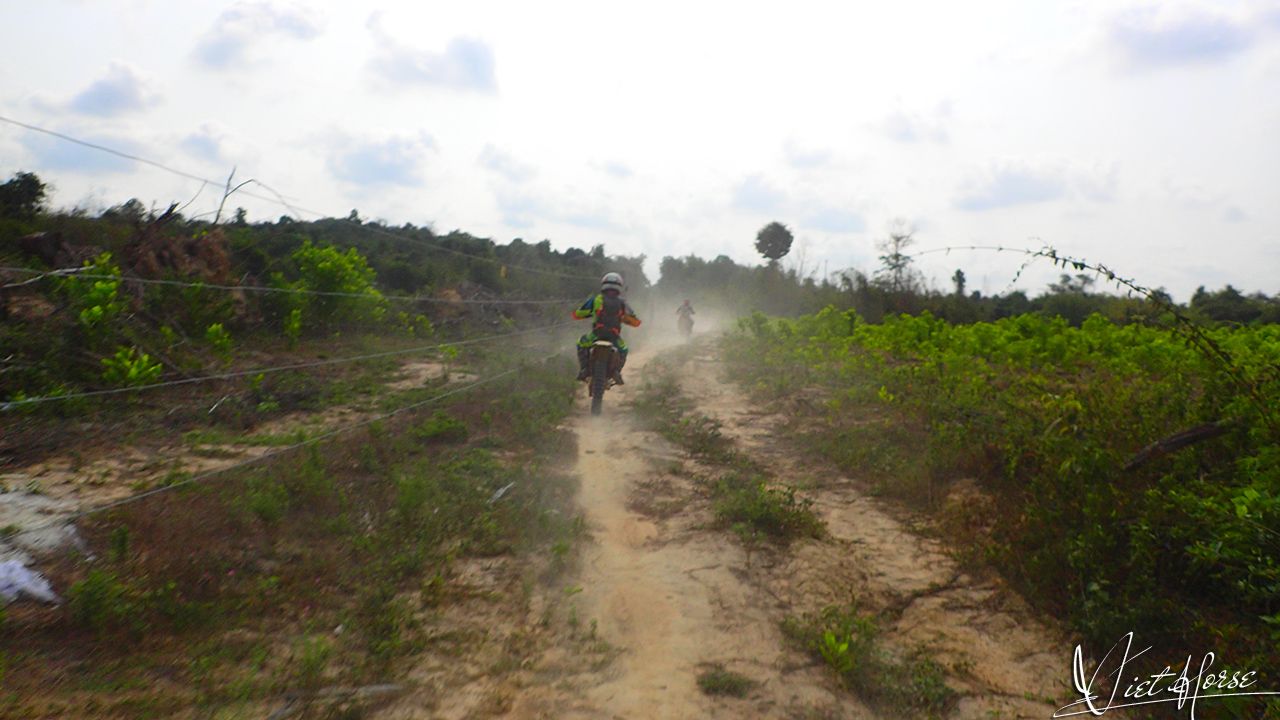 This fence is one of the national's actions to protect our wild animals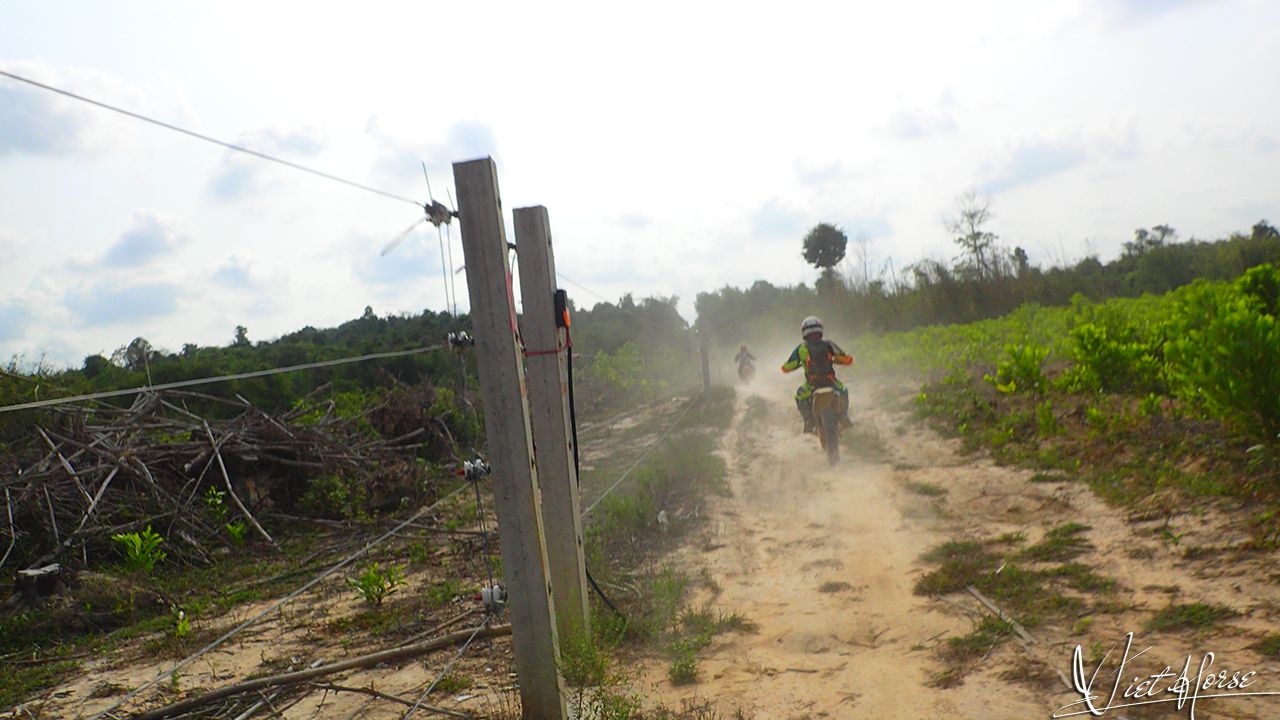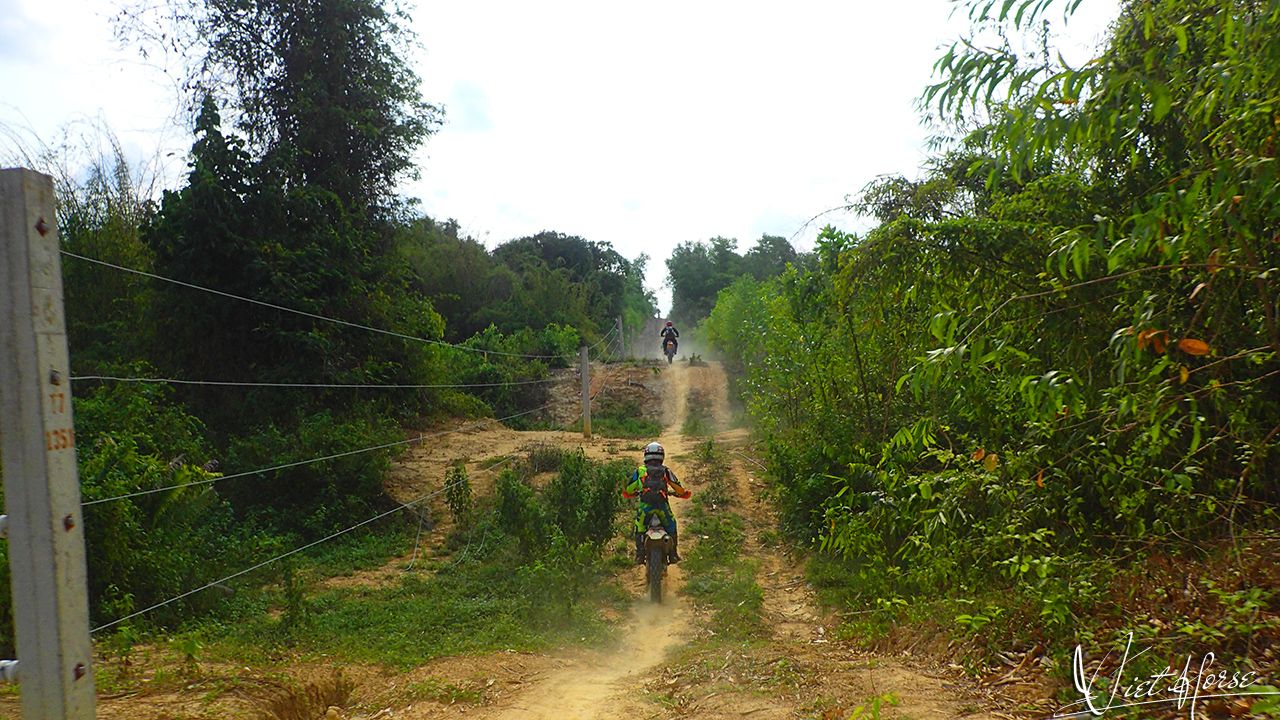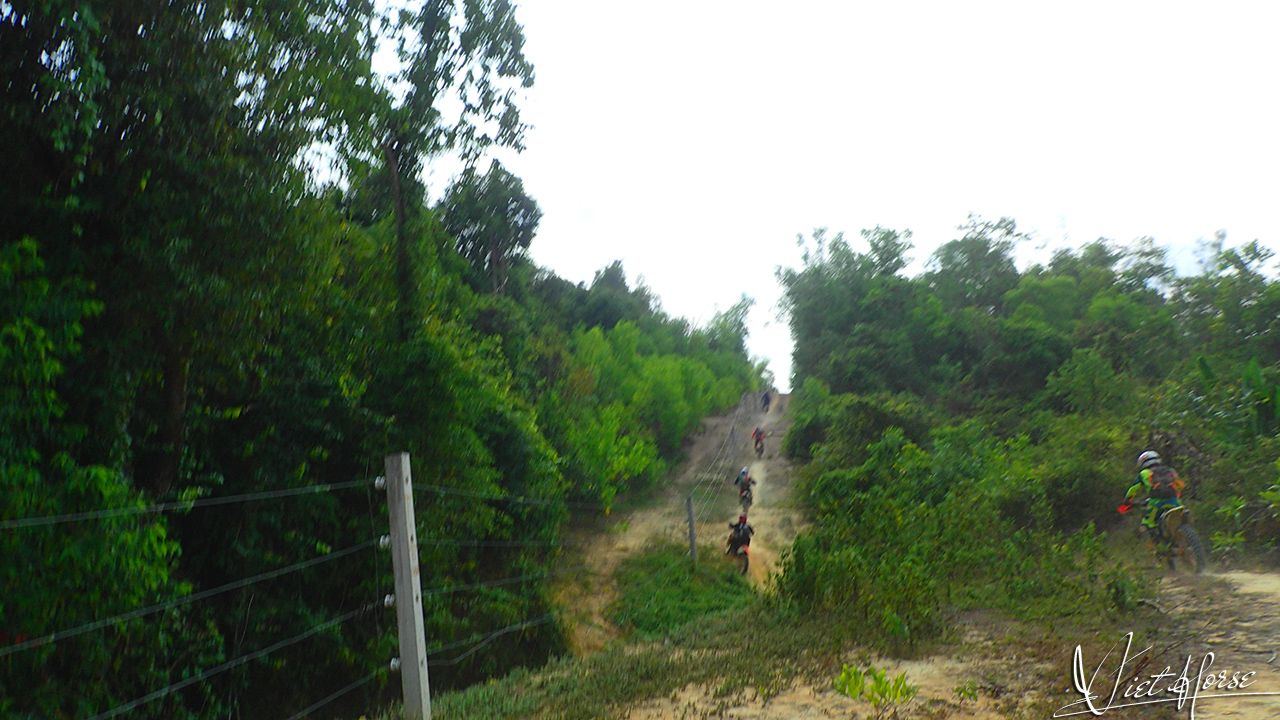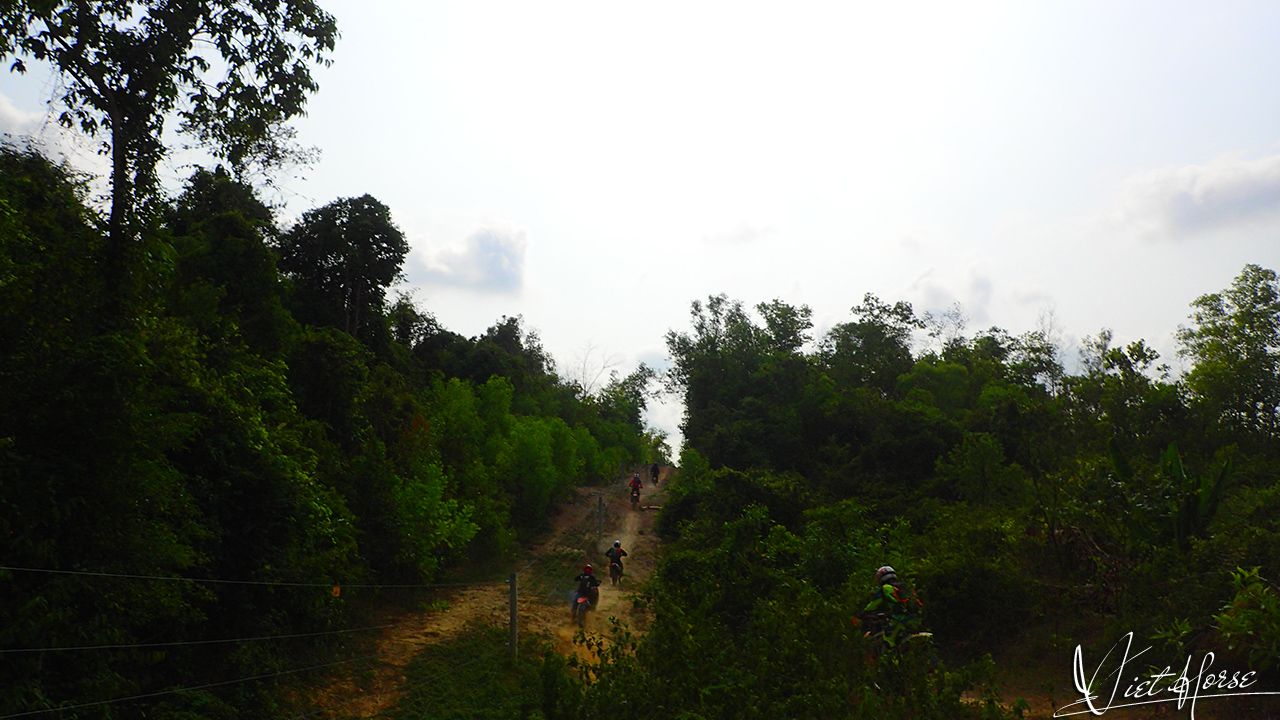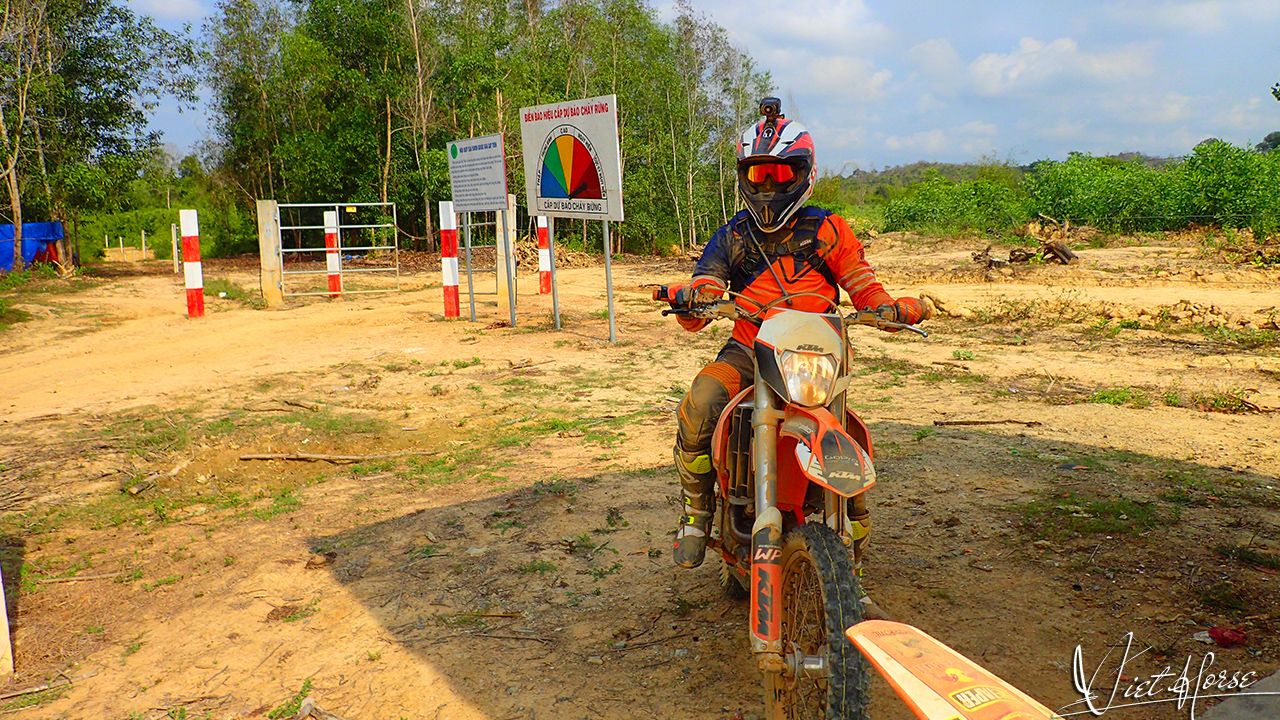 Cute sigboard 😀 representing a very dangerous wild animal 😀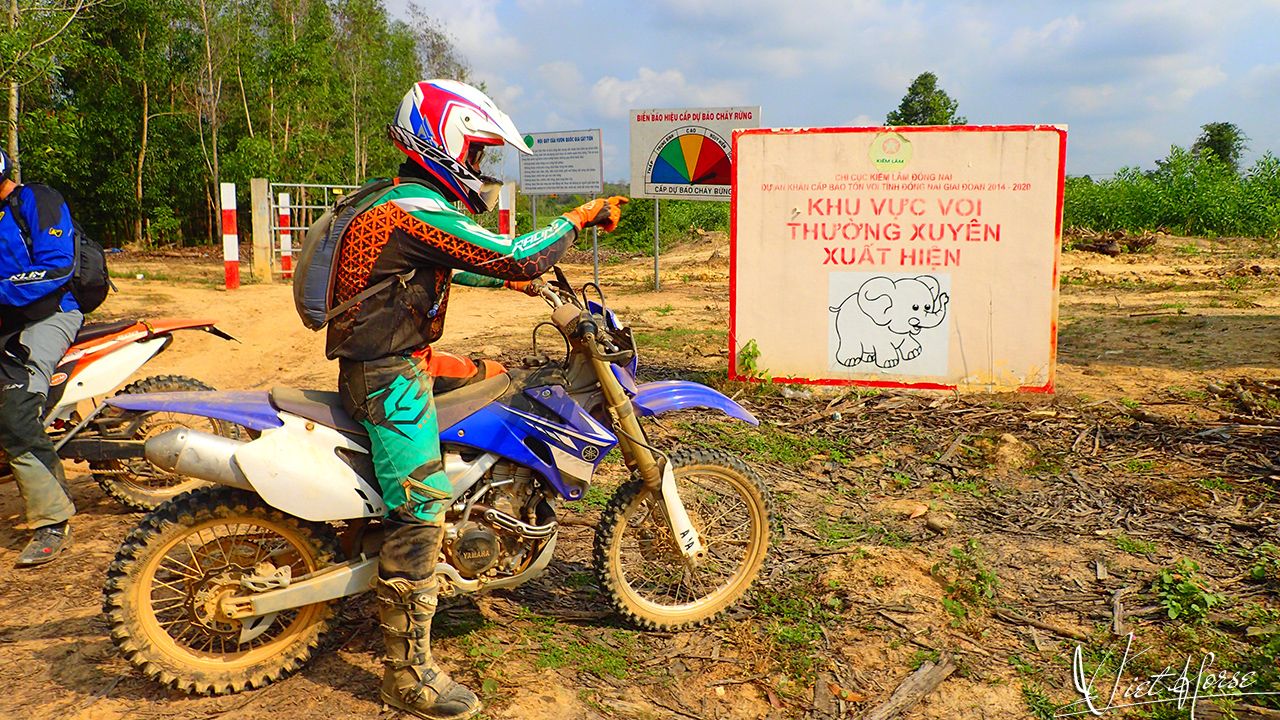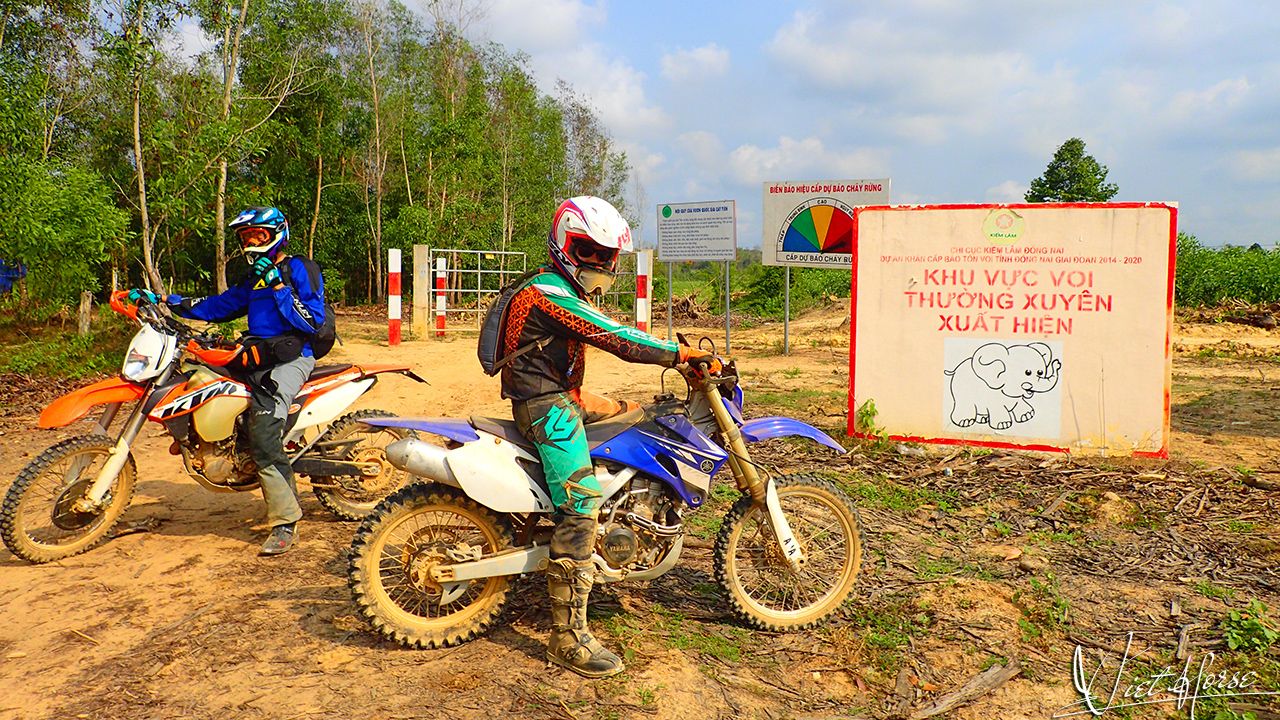 Back to pavement for a while: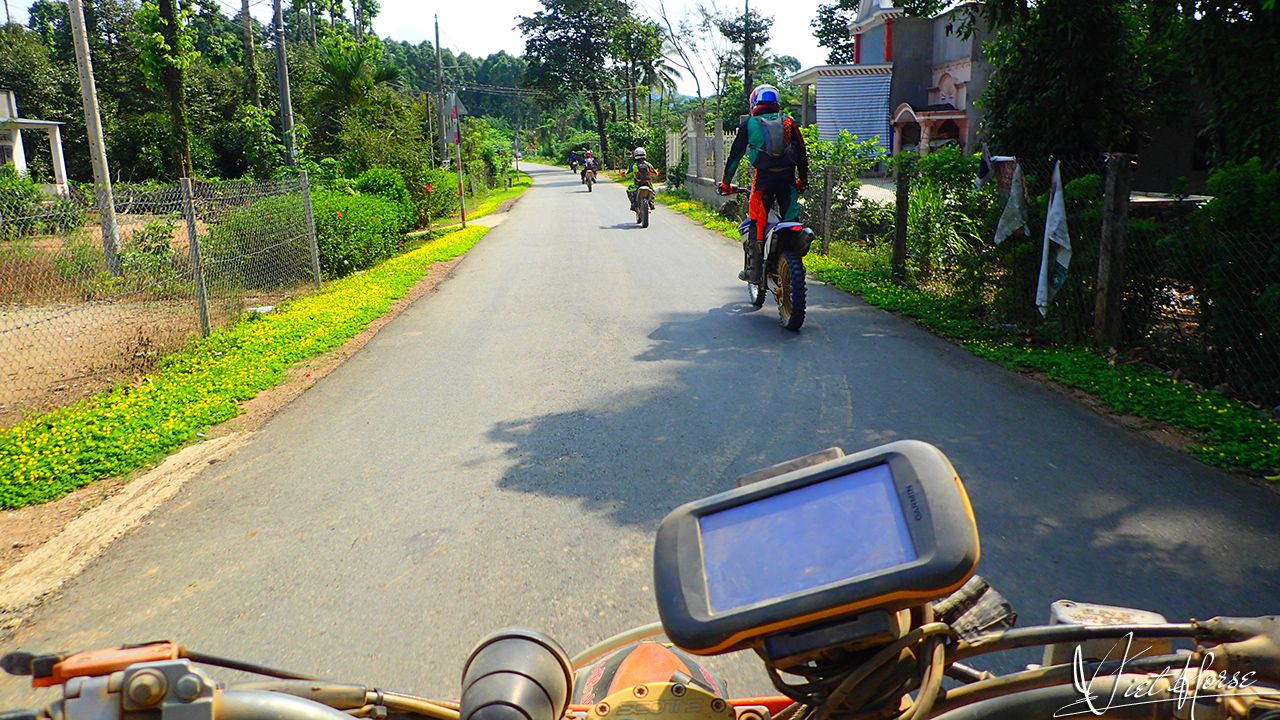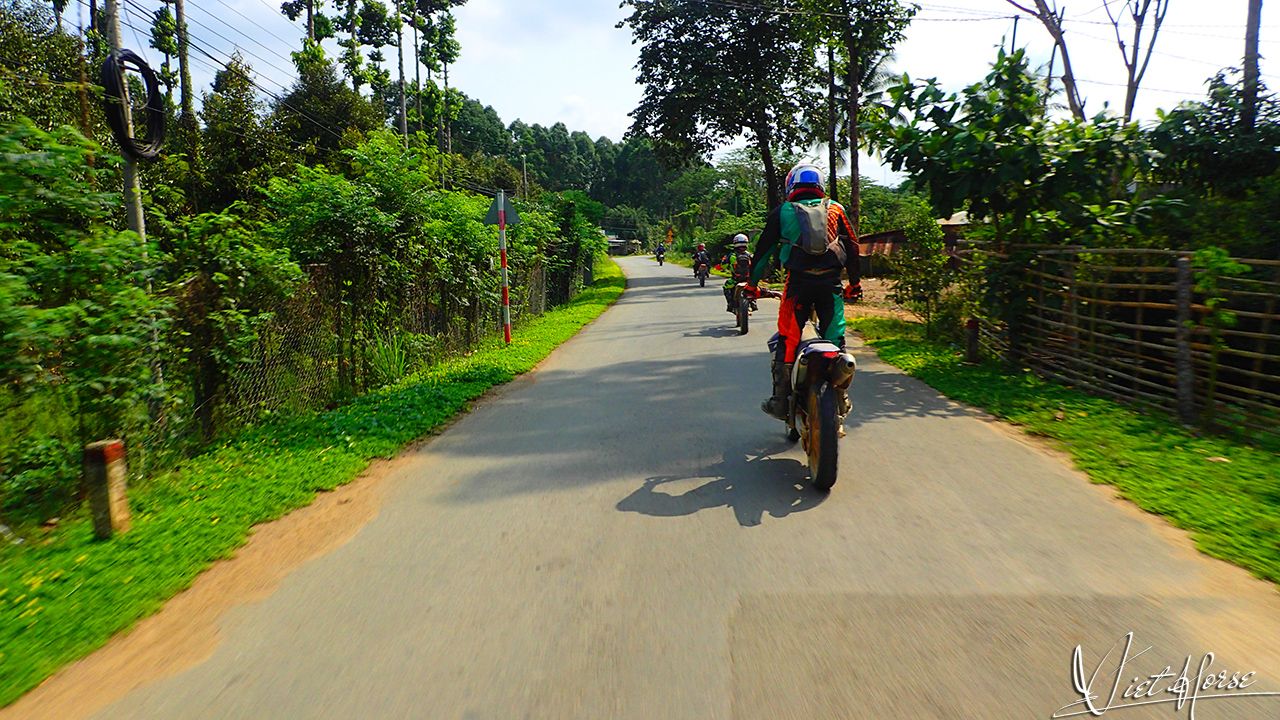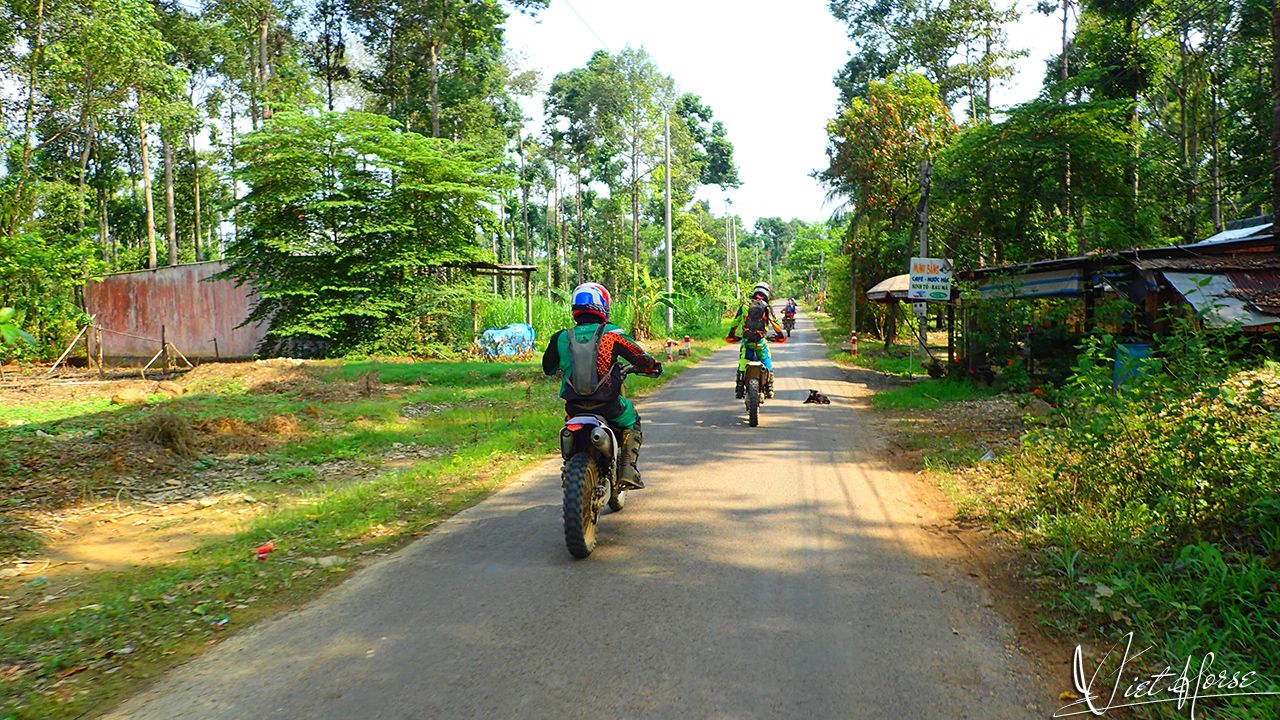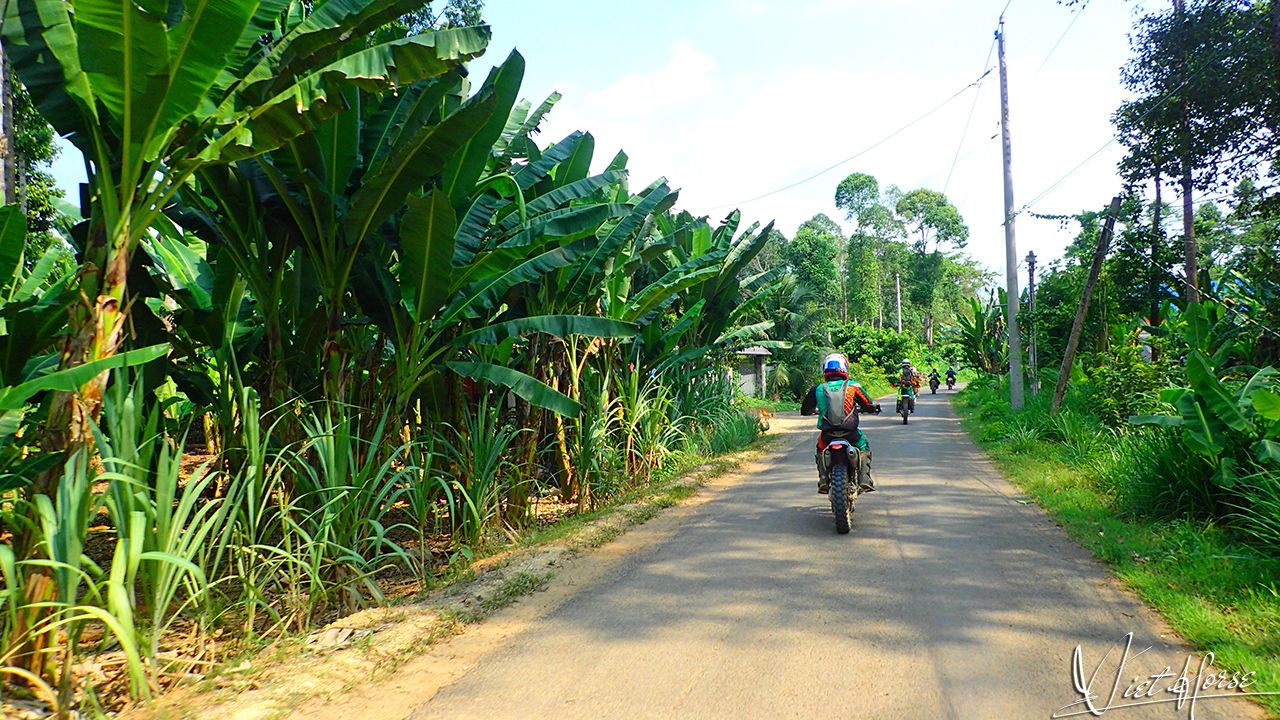 Entering a gate to the national forest and being stopped by rangers here: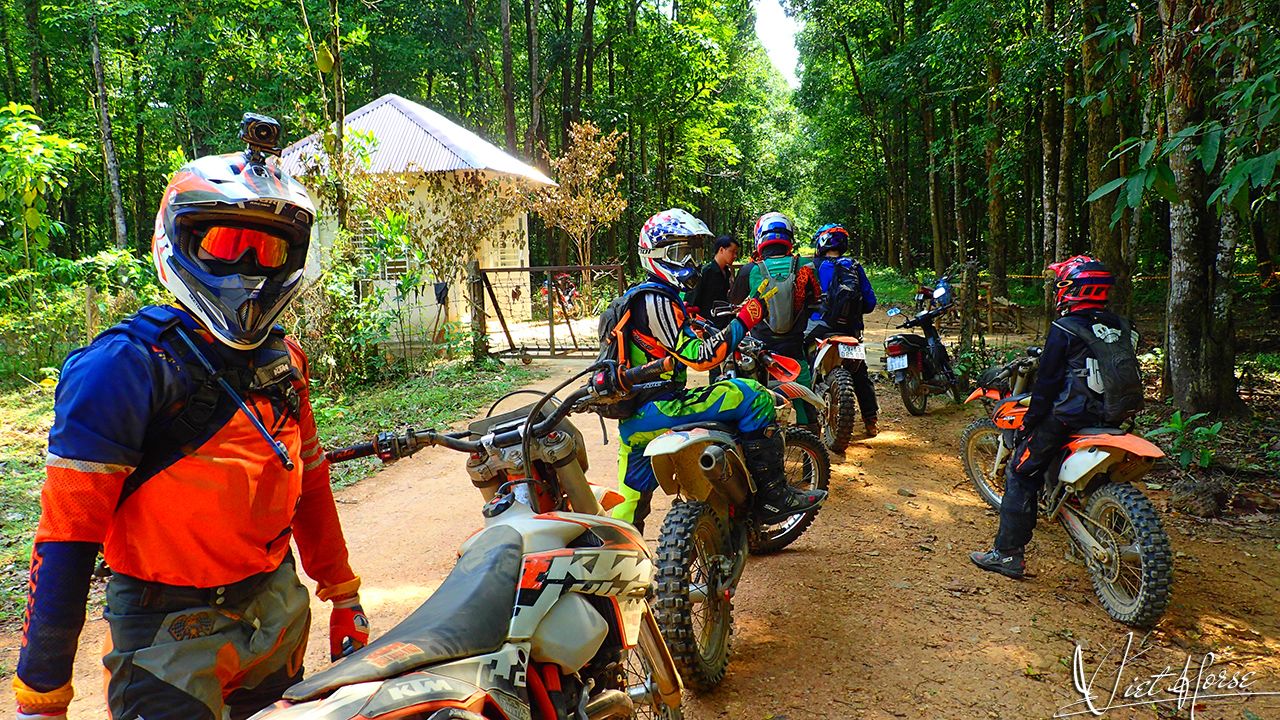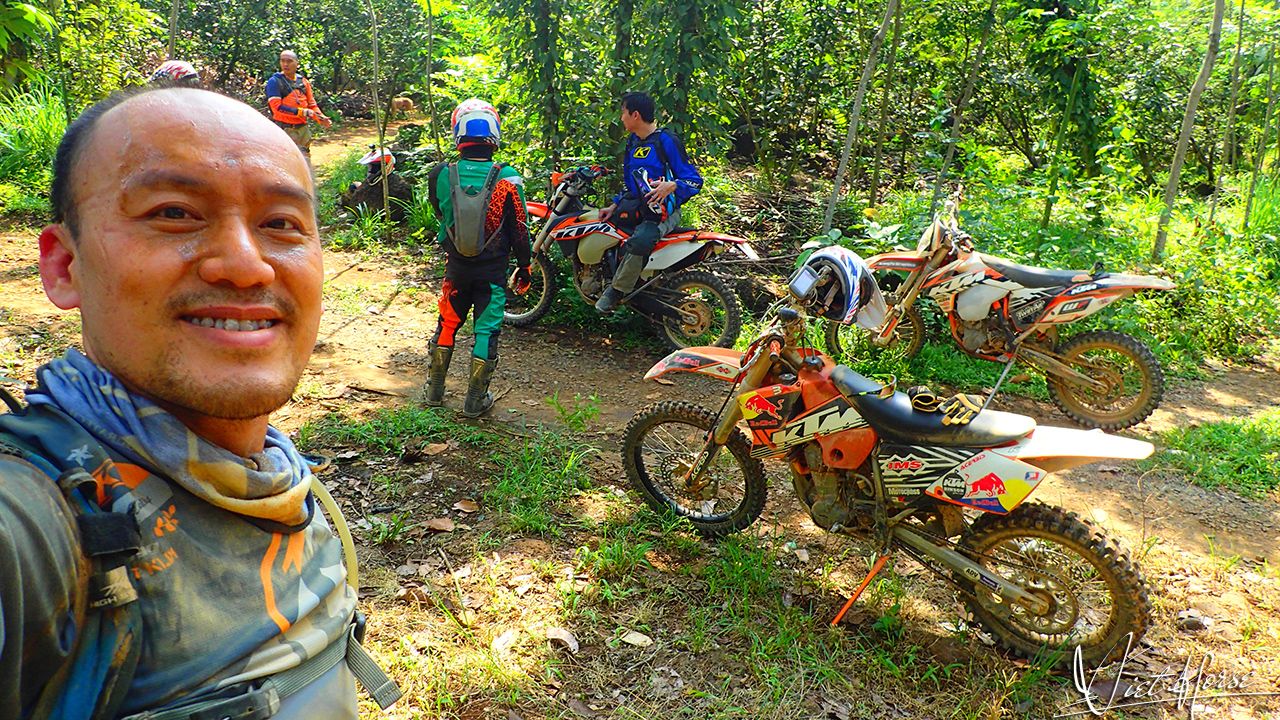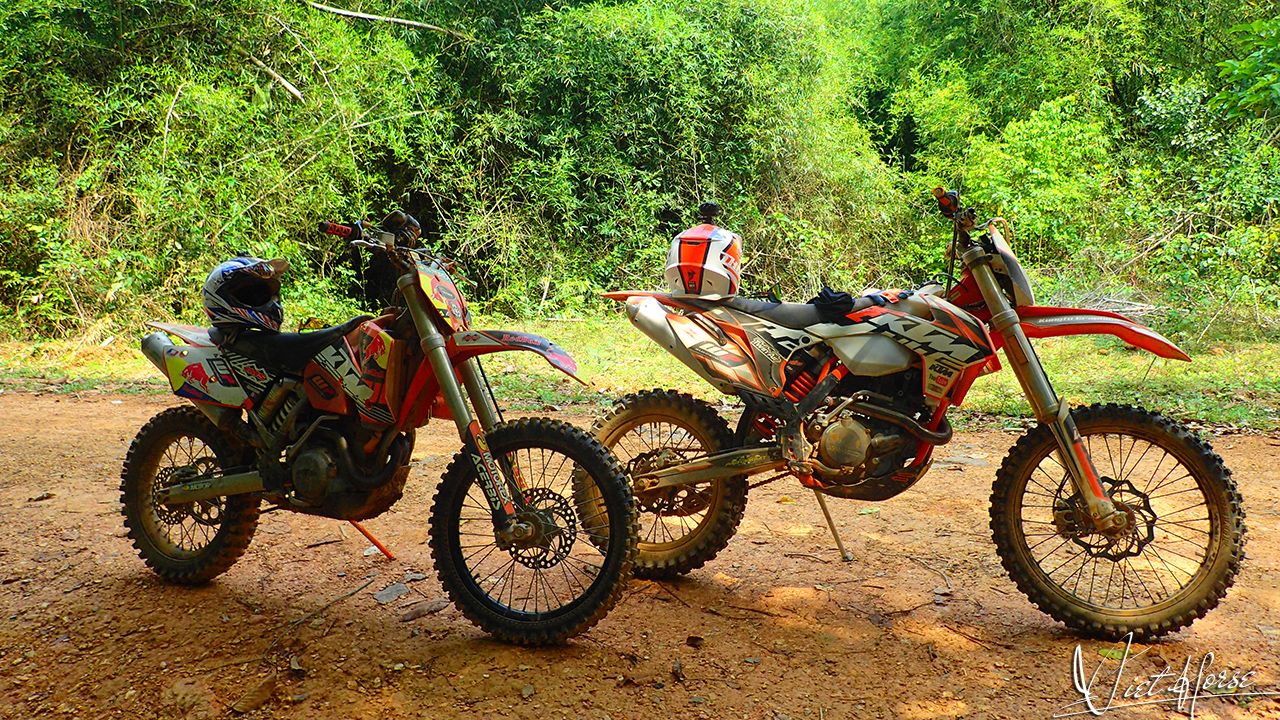 They invited us for some tea and chit chat: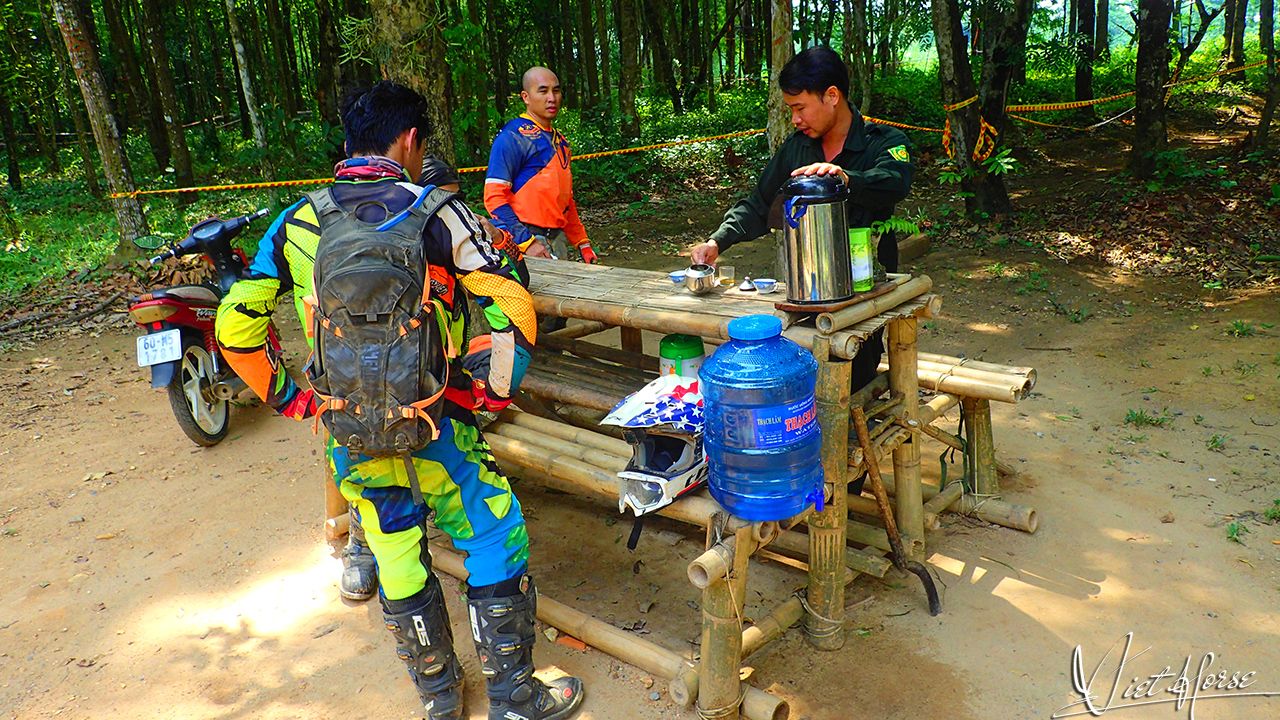 We diverted to other route as they did not let us to ride thru the reserve, not good for us, but I like that, very good for the forest.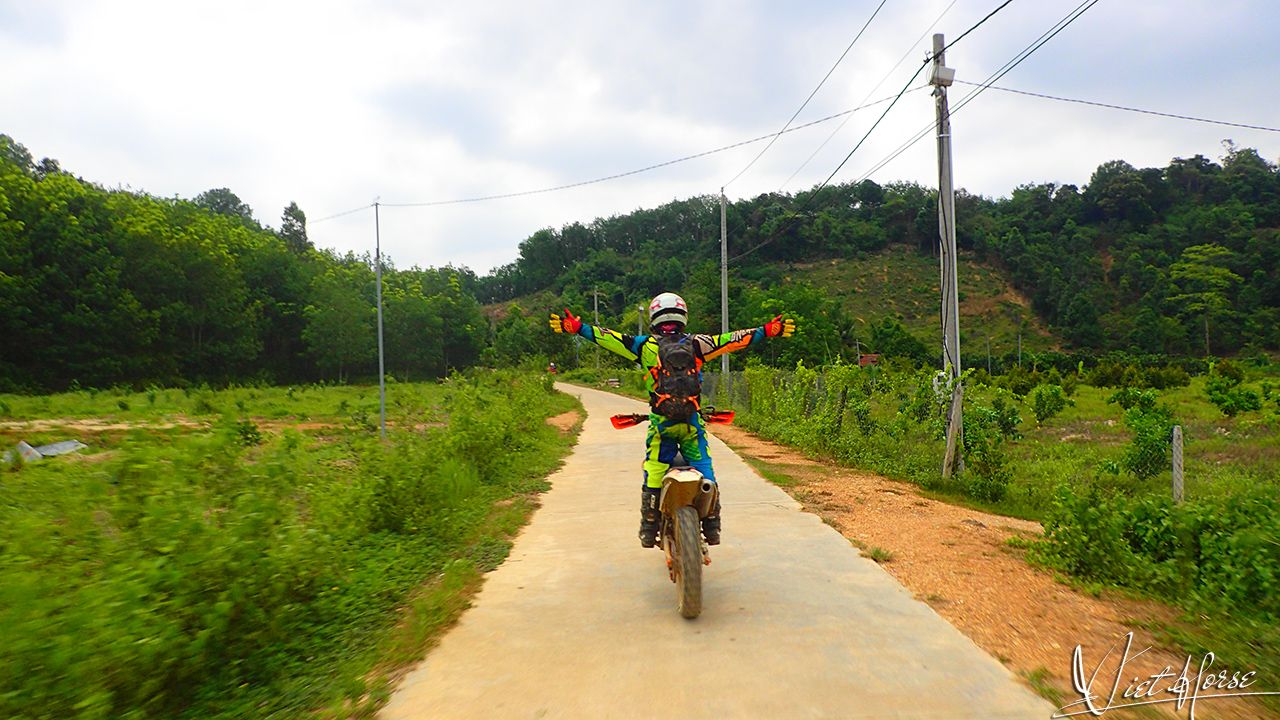 Fun ride crossing a flowing stream: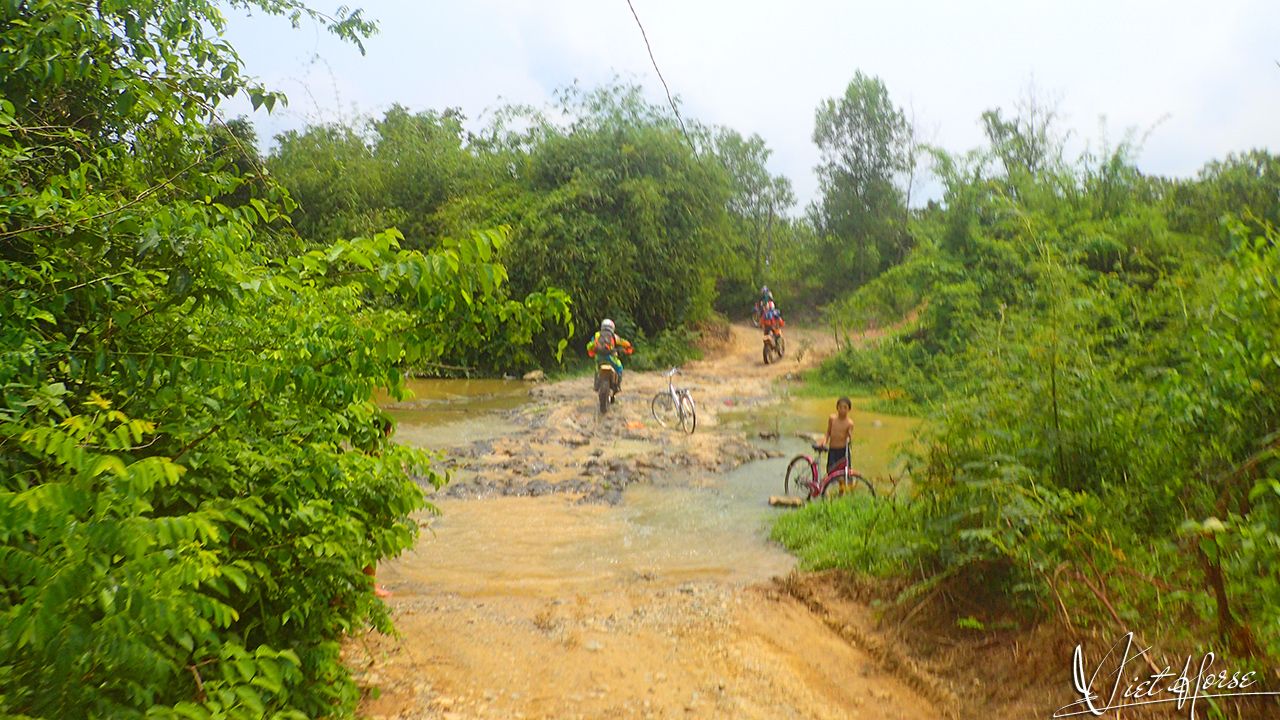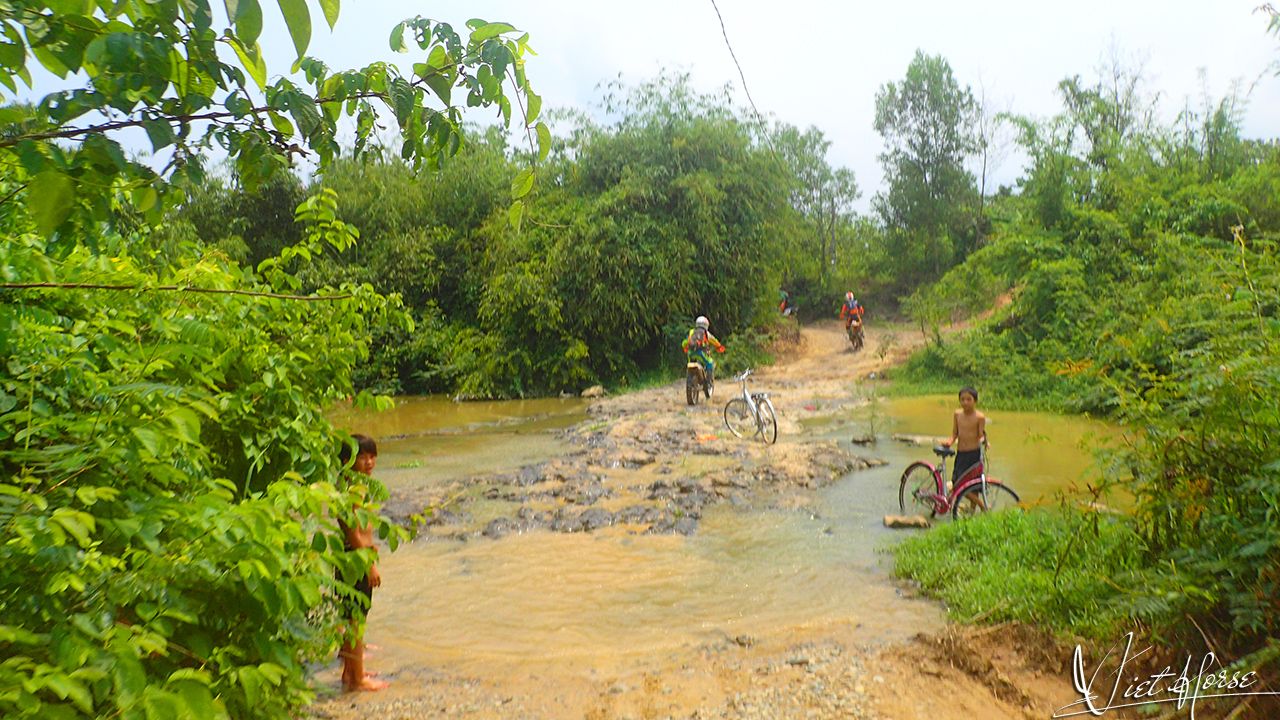 Rode across the nice bridge: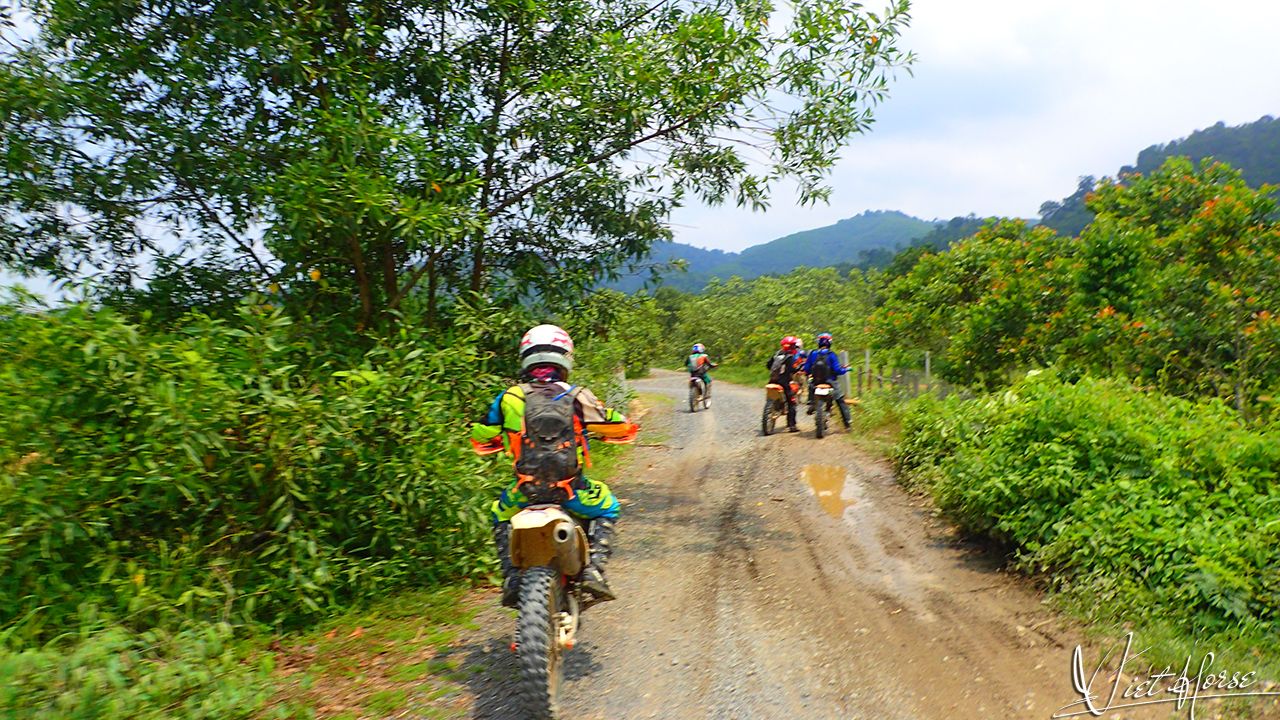 I stopped at the middle of a pretty stiff hill, the WR friend could not pass me, he 'd like to stay with me for a while 😀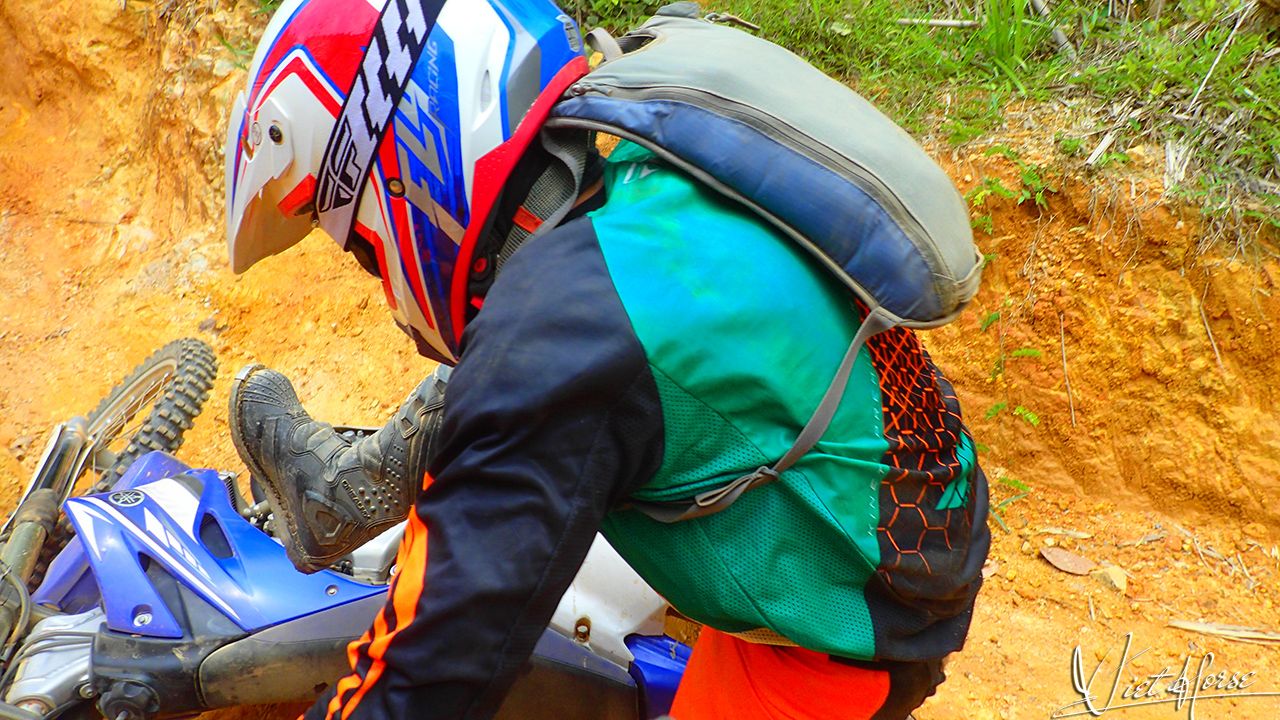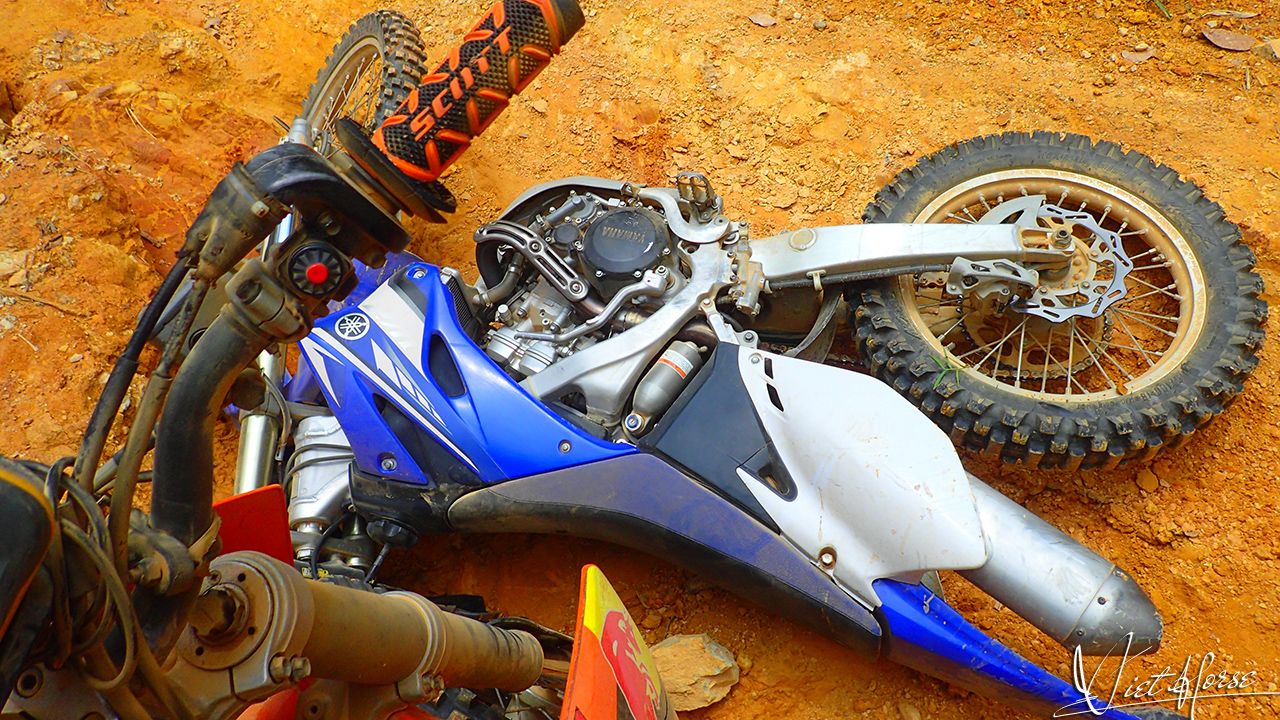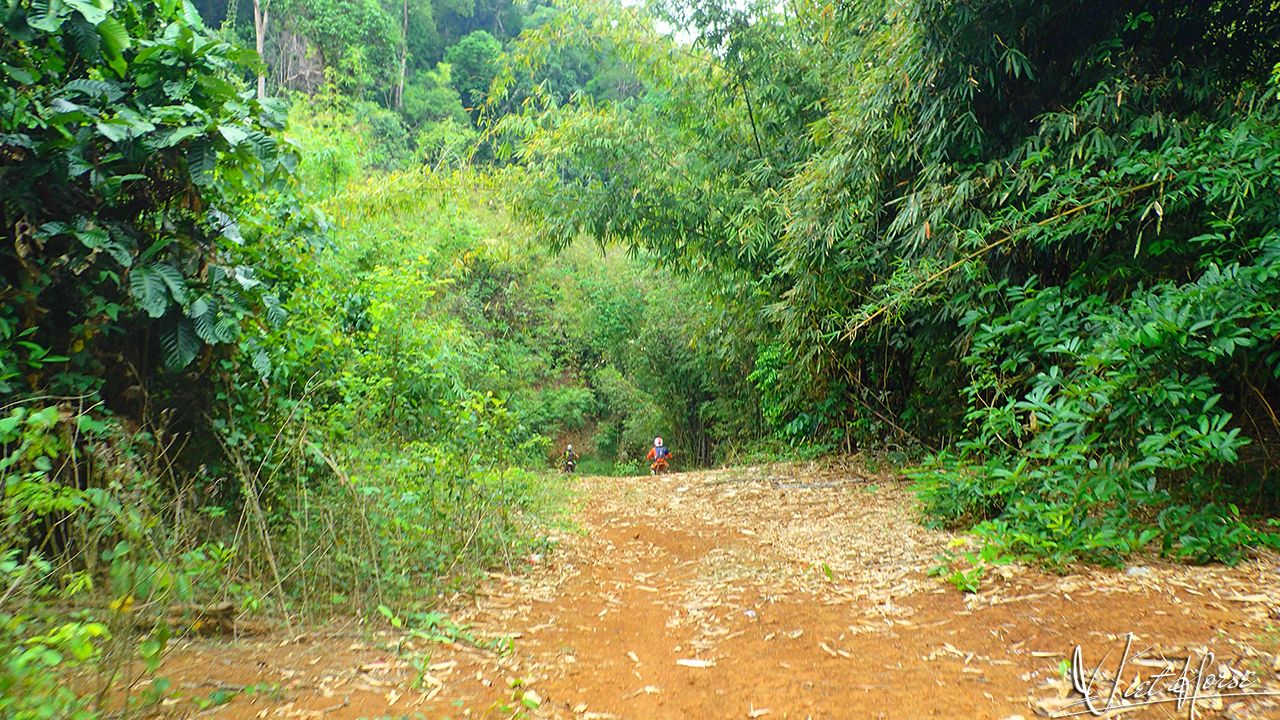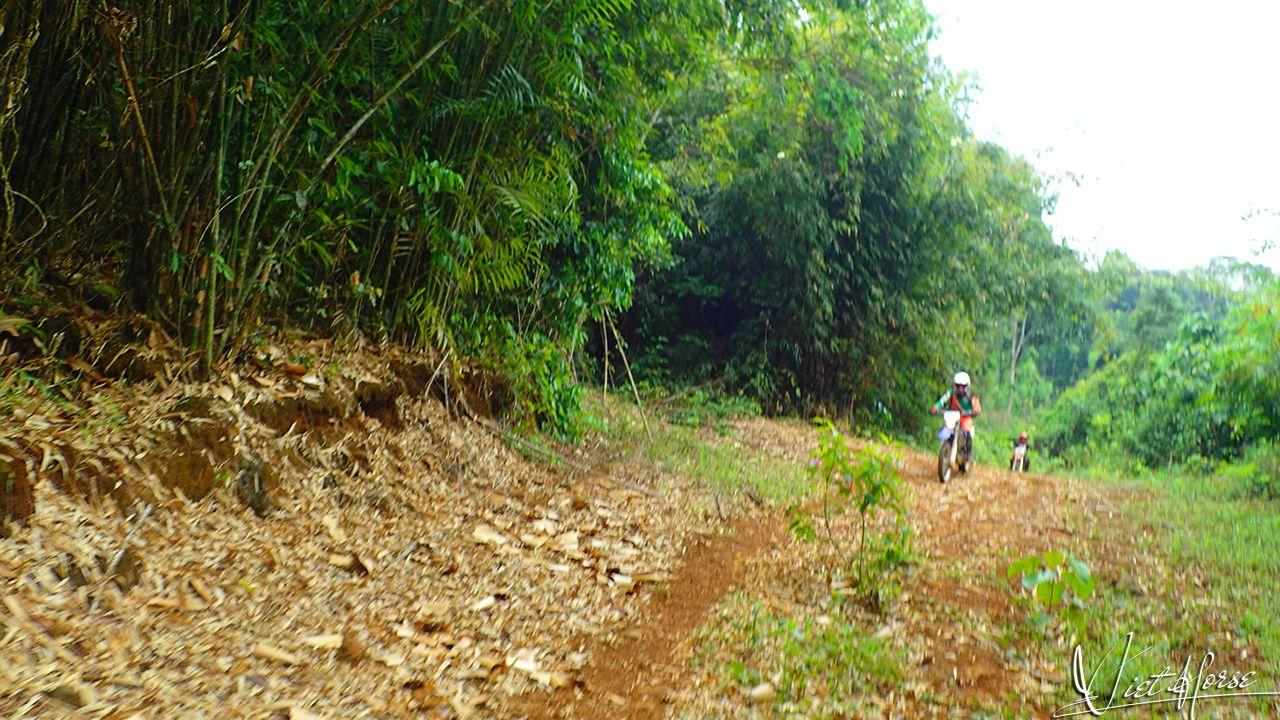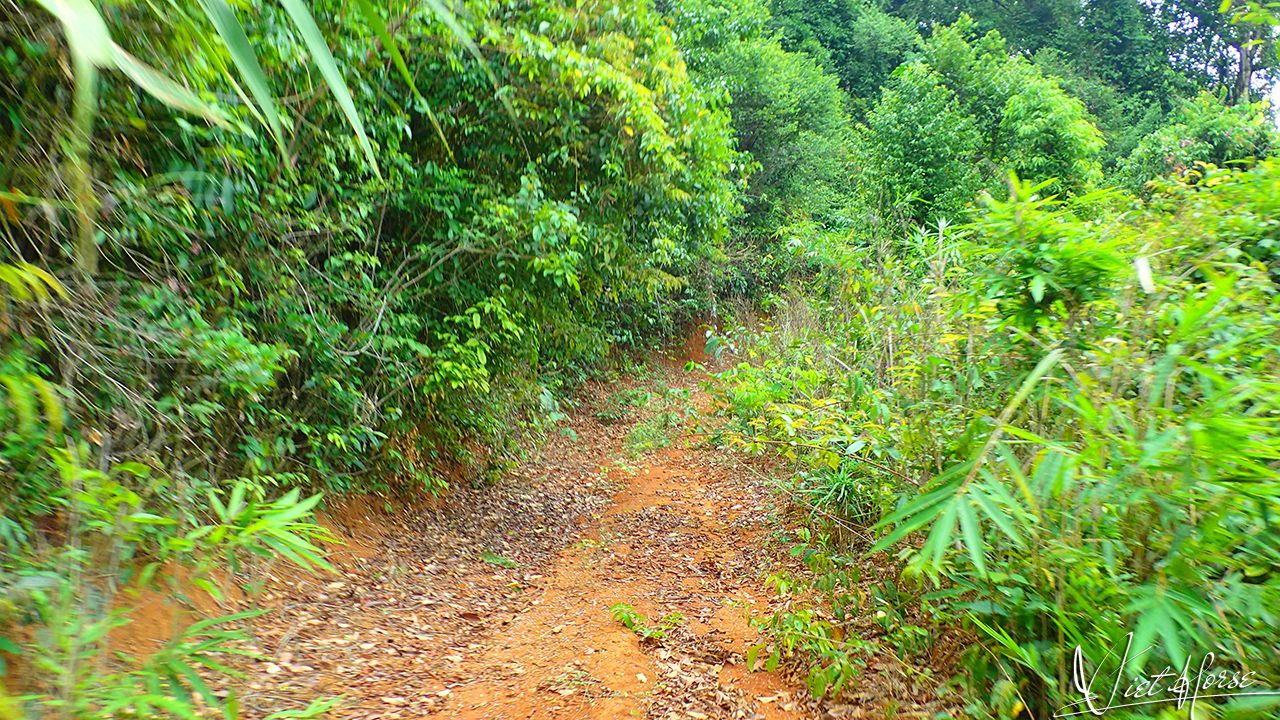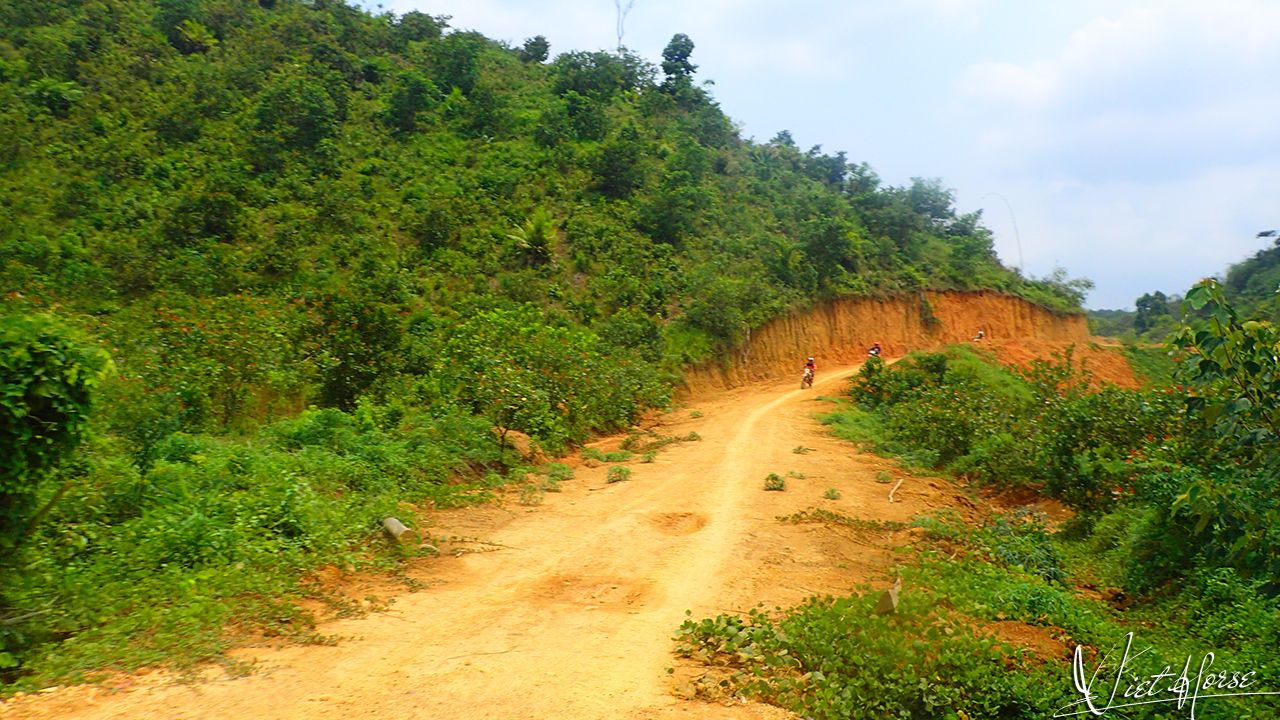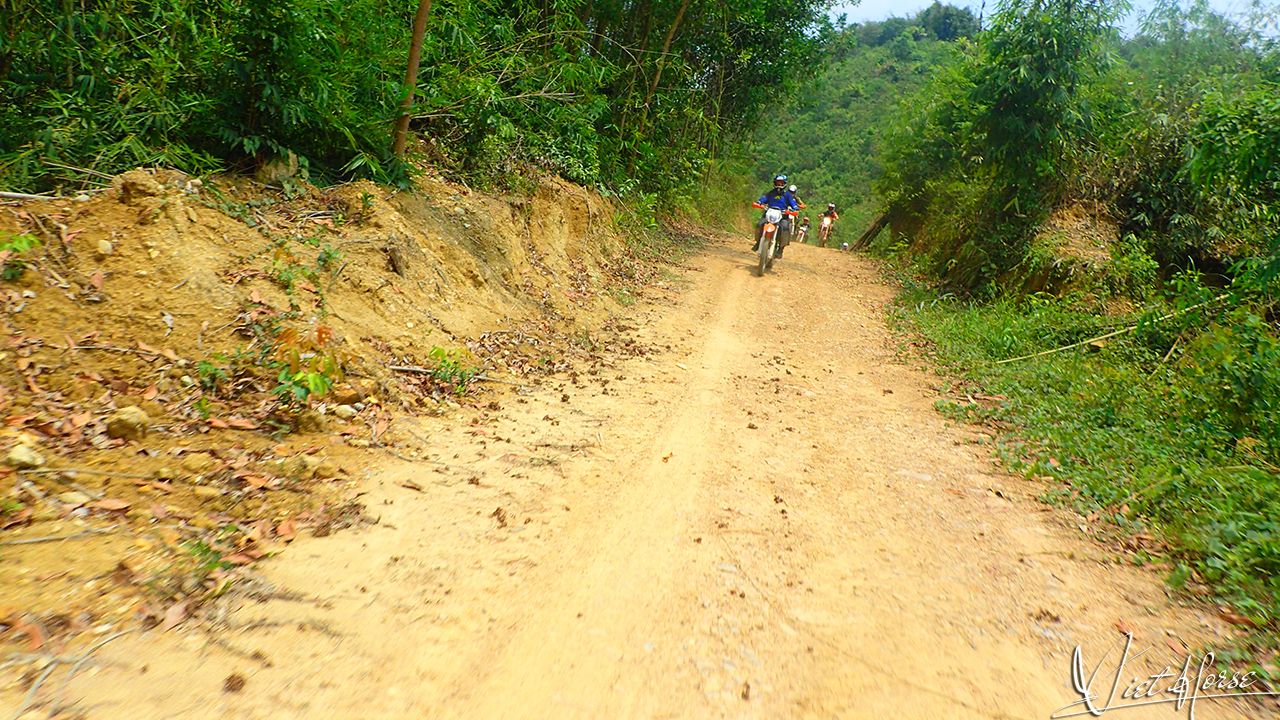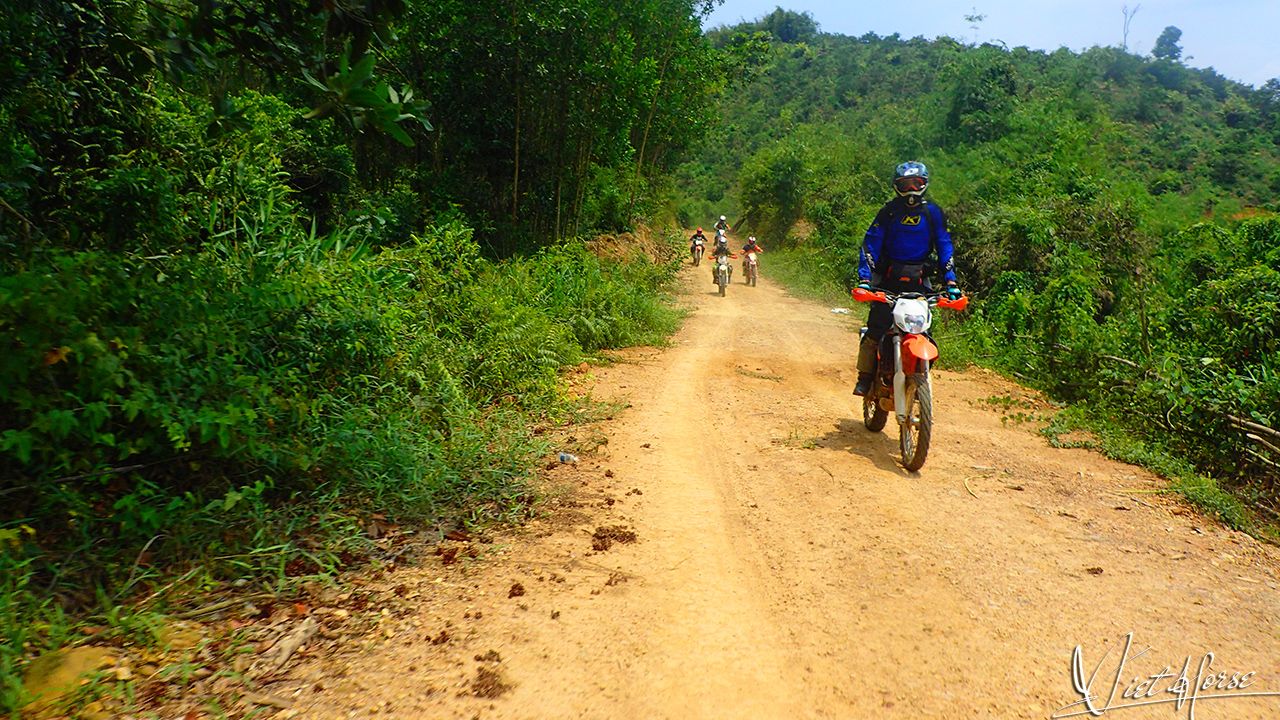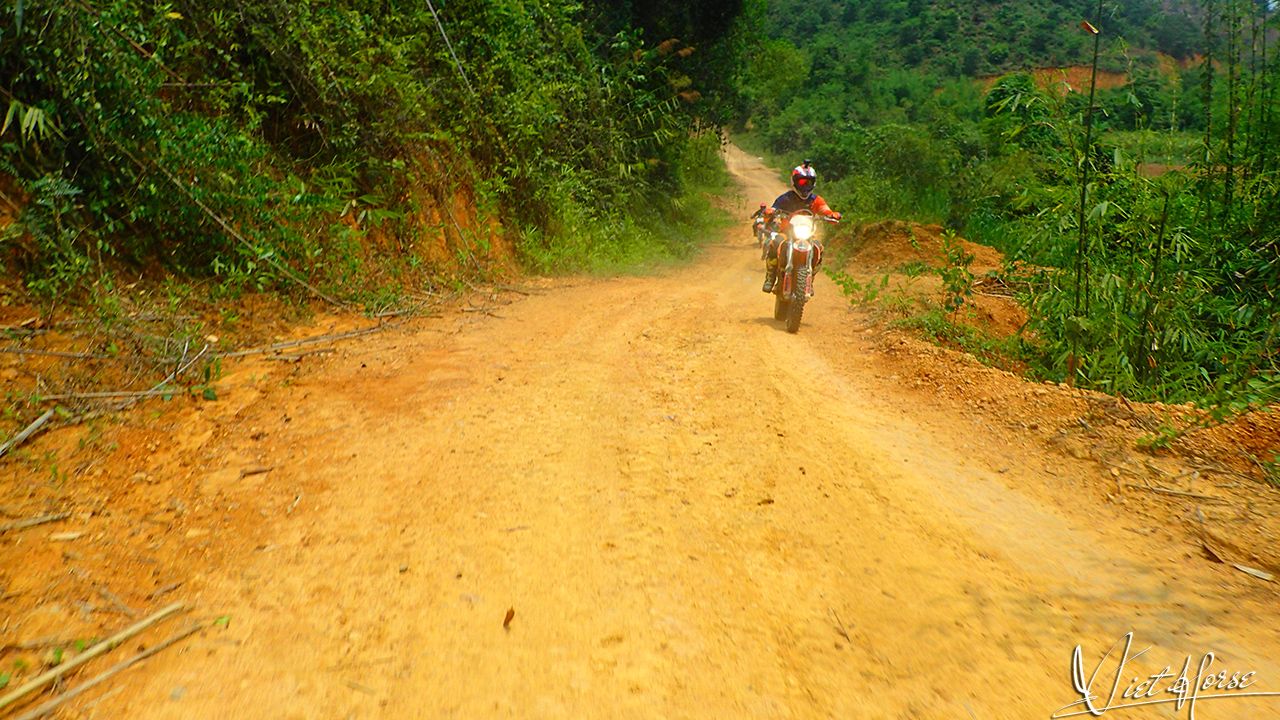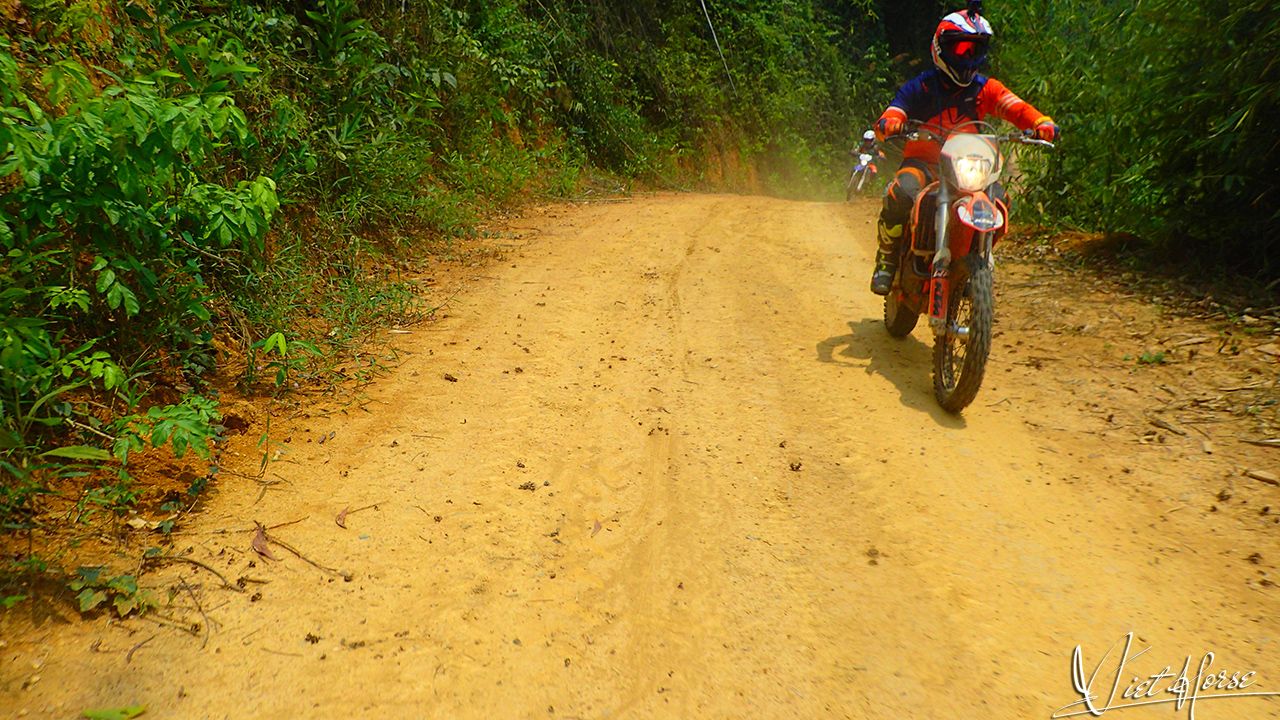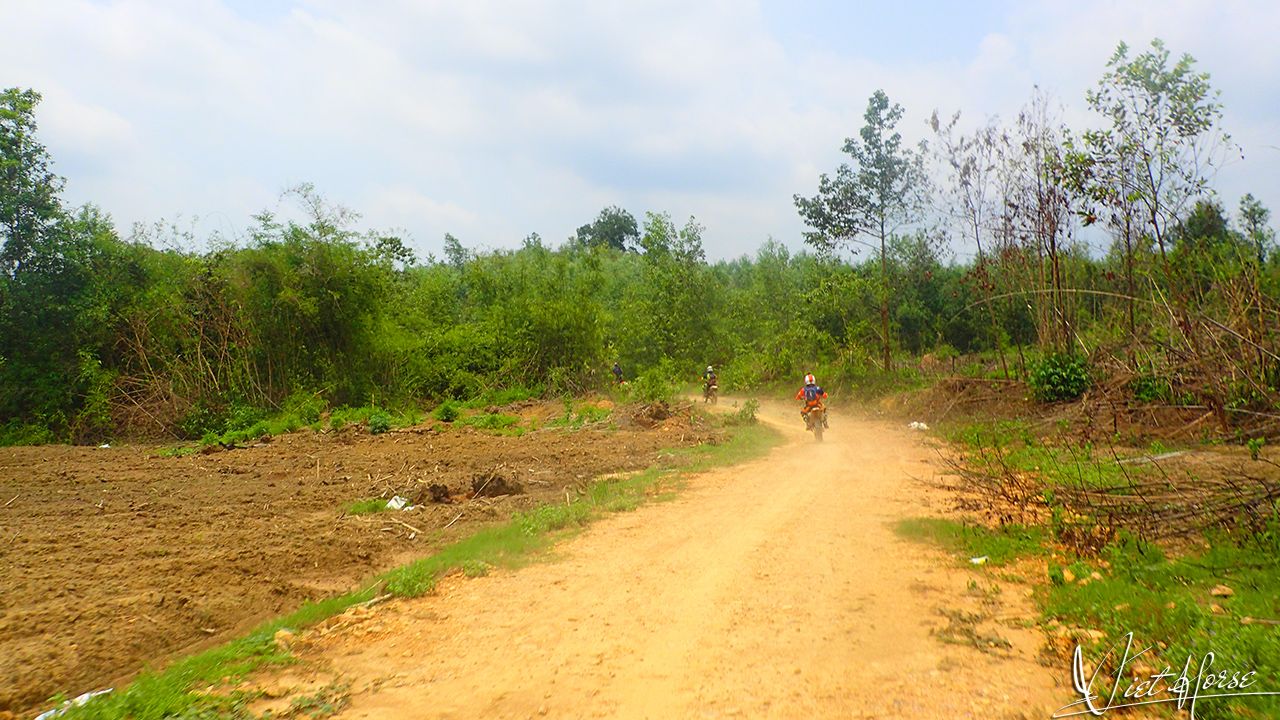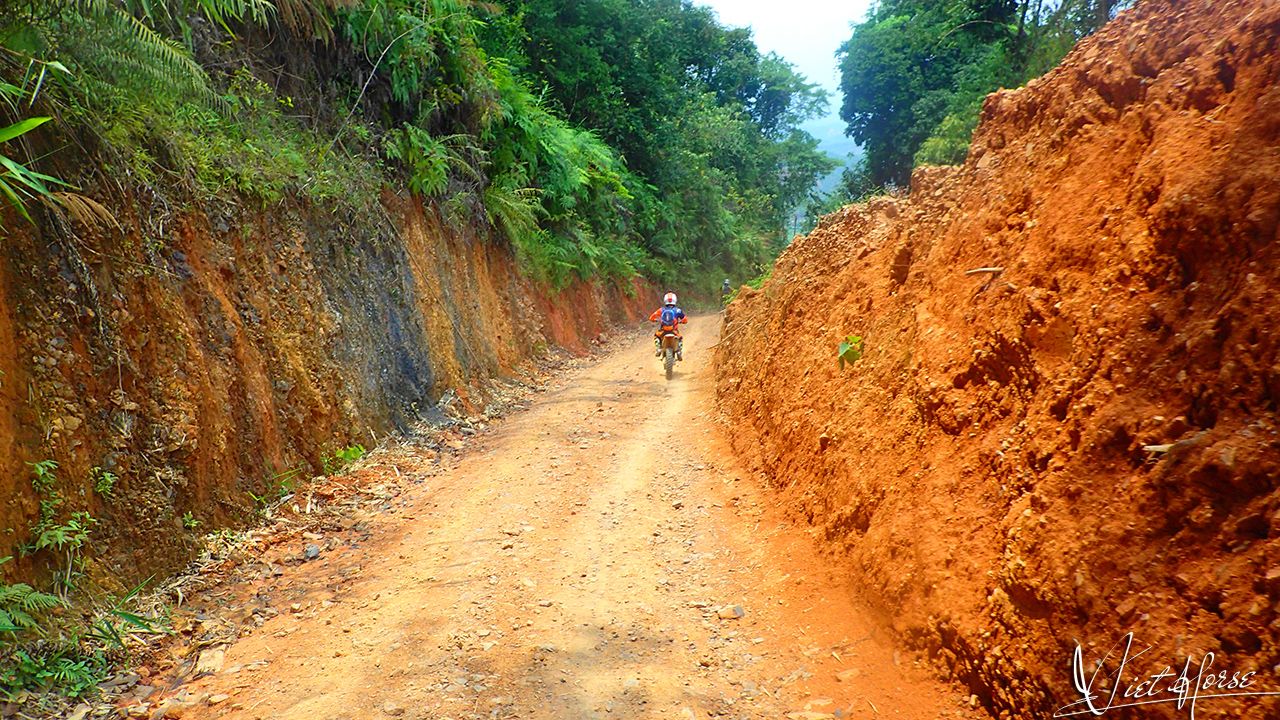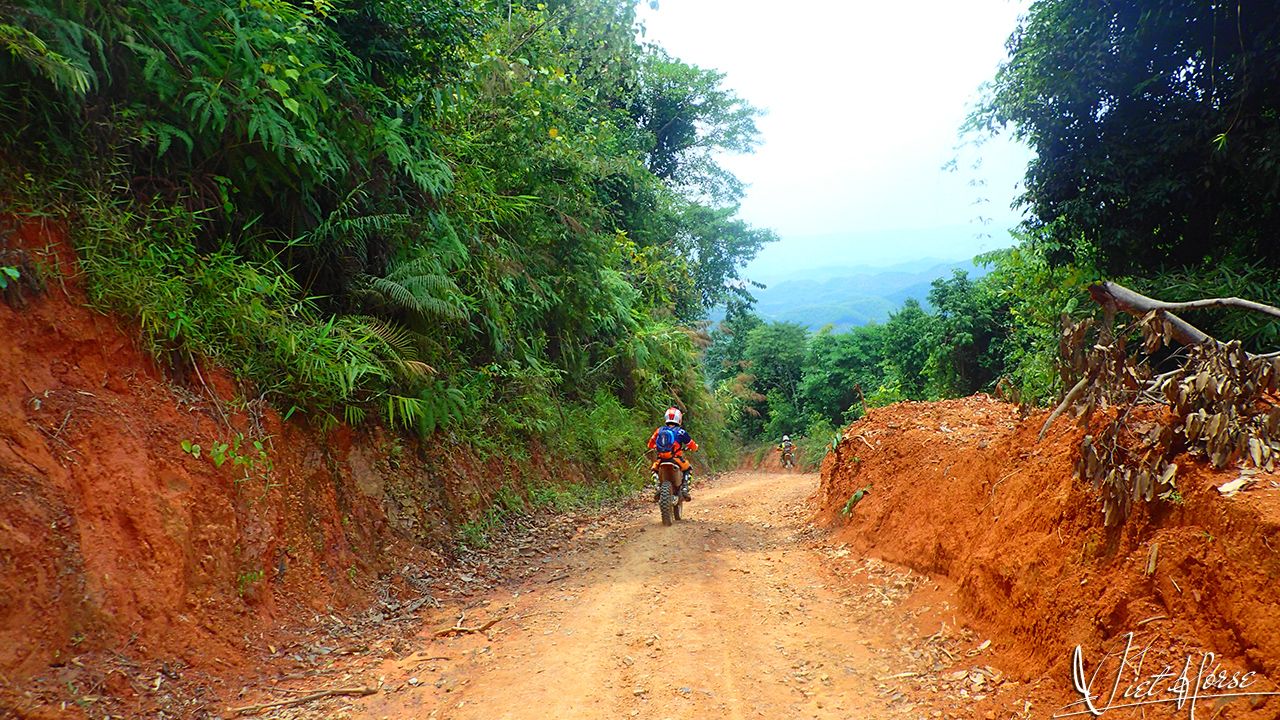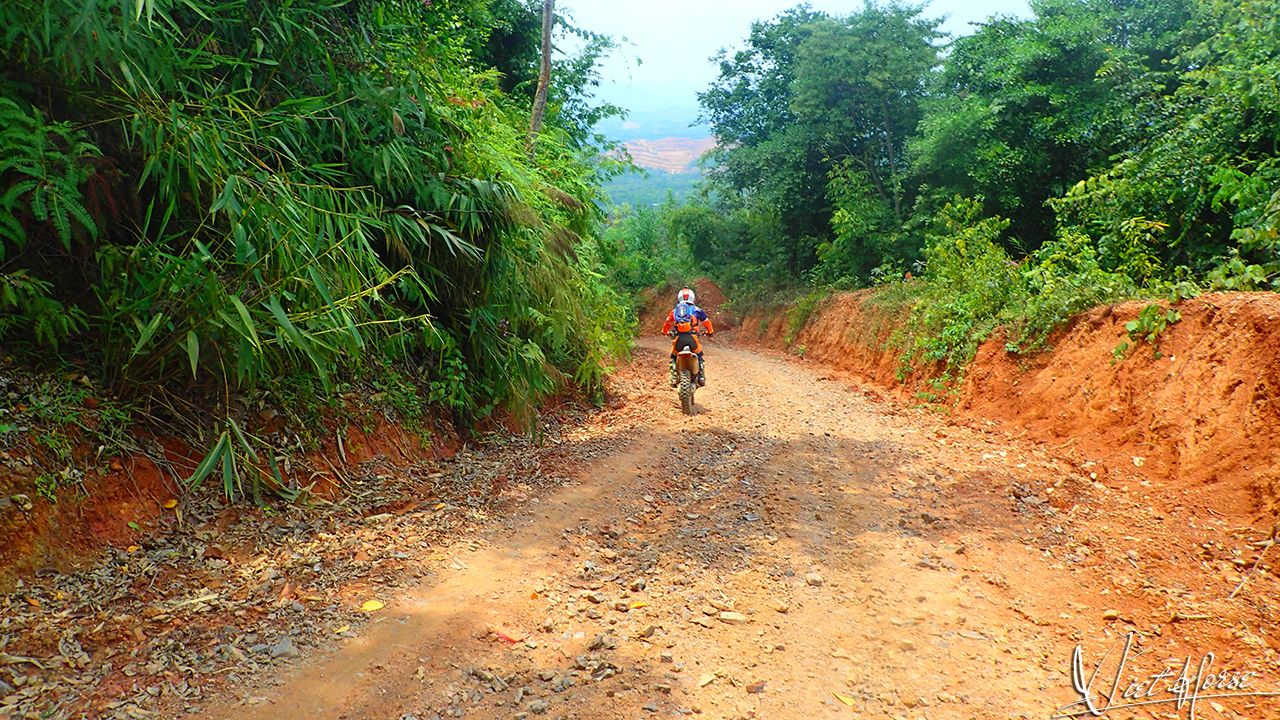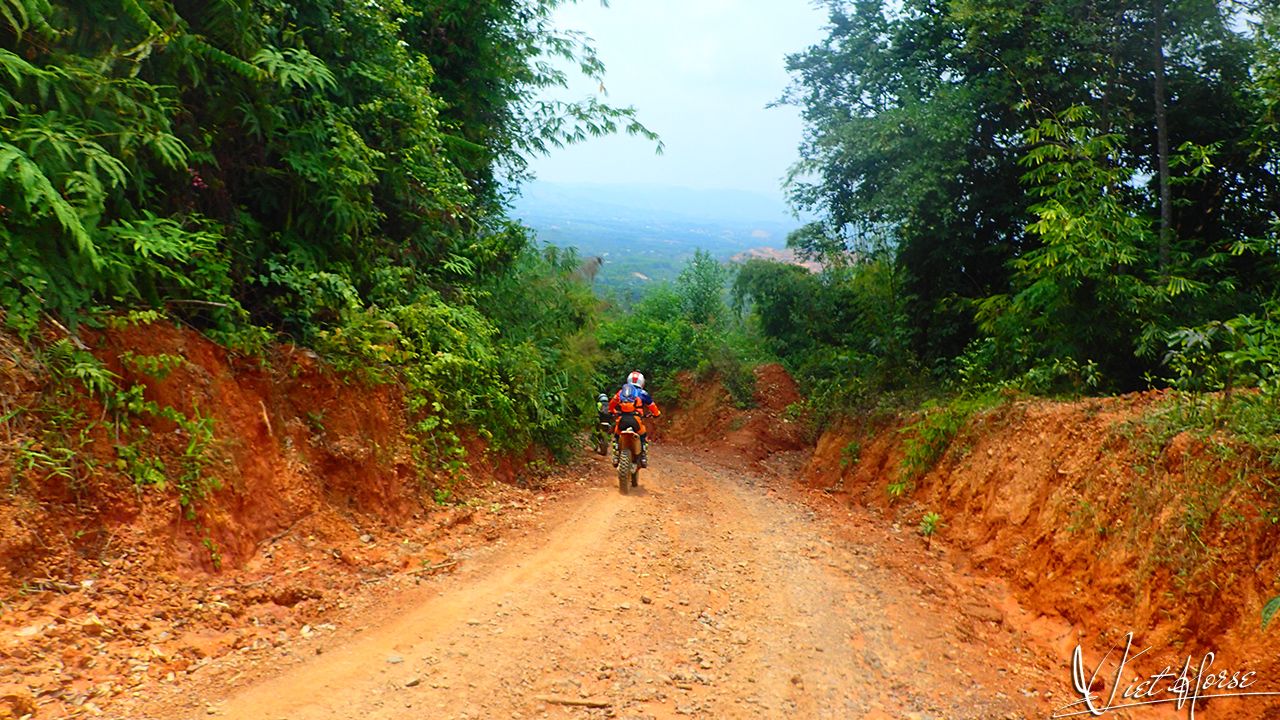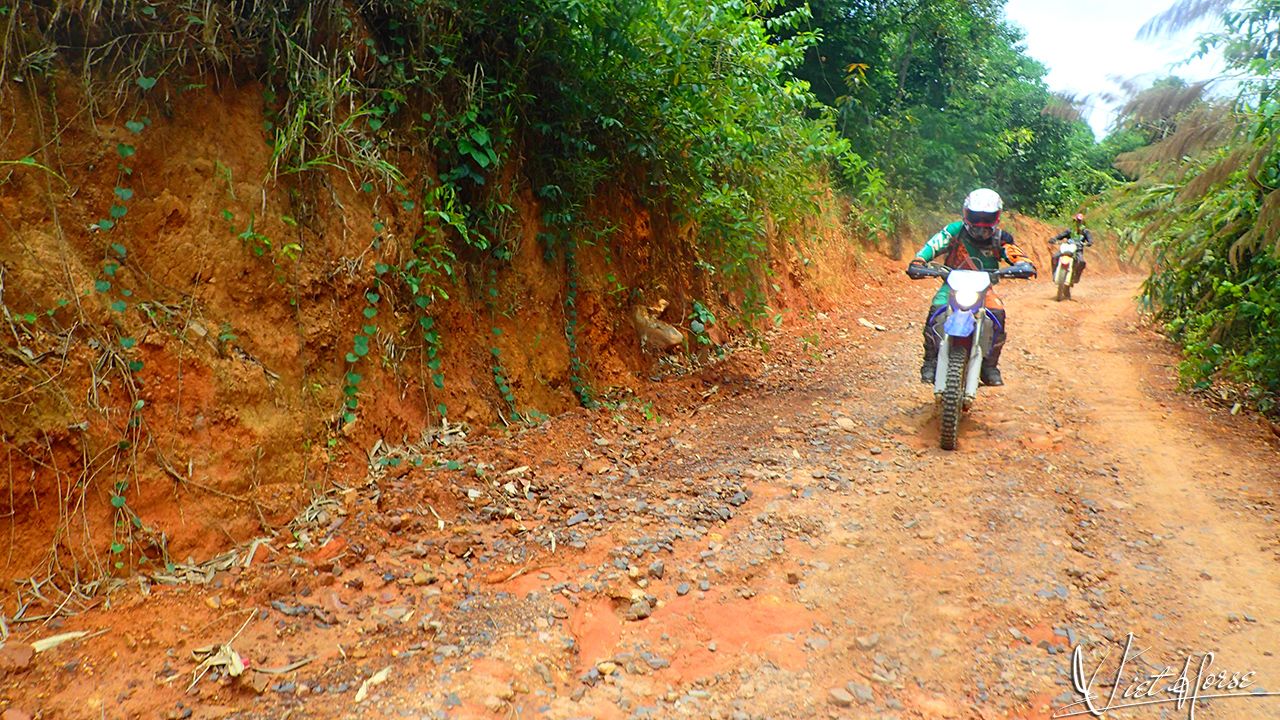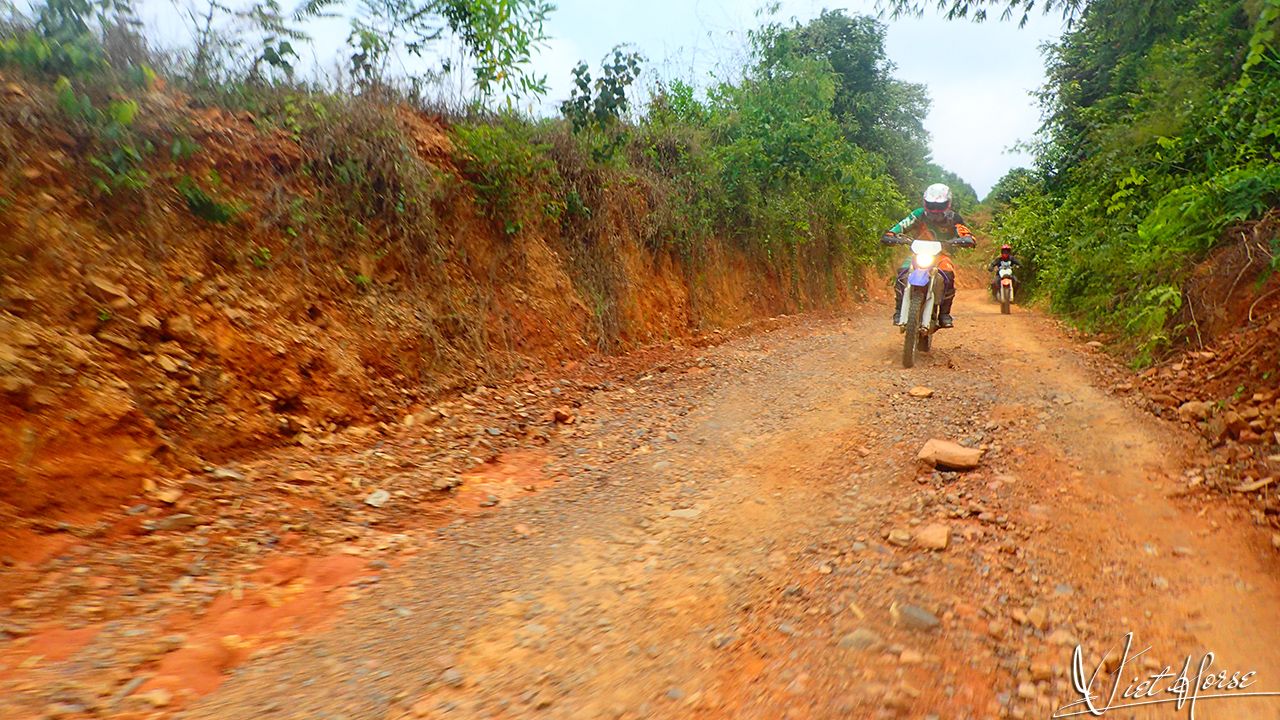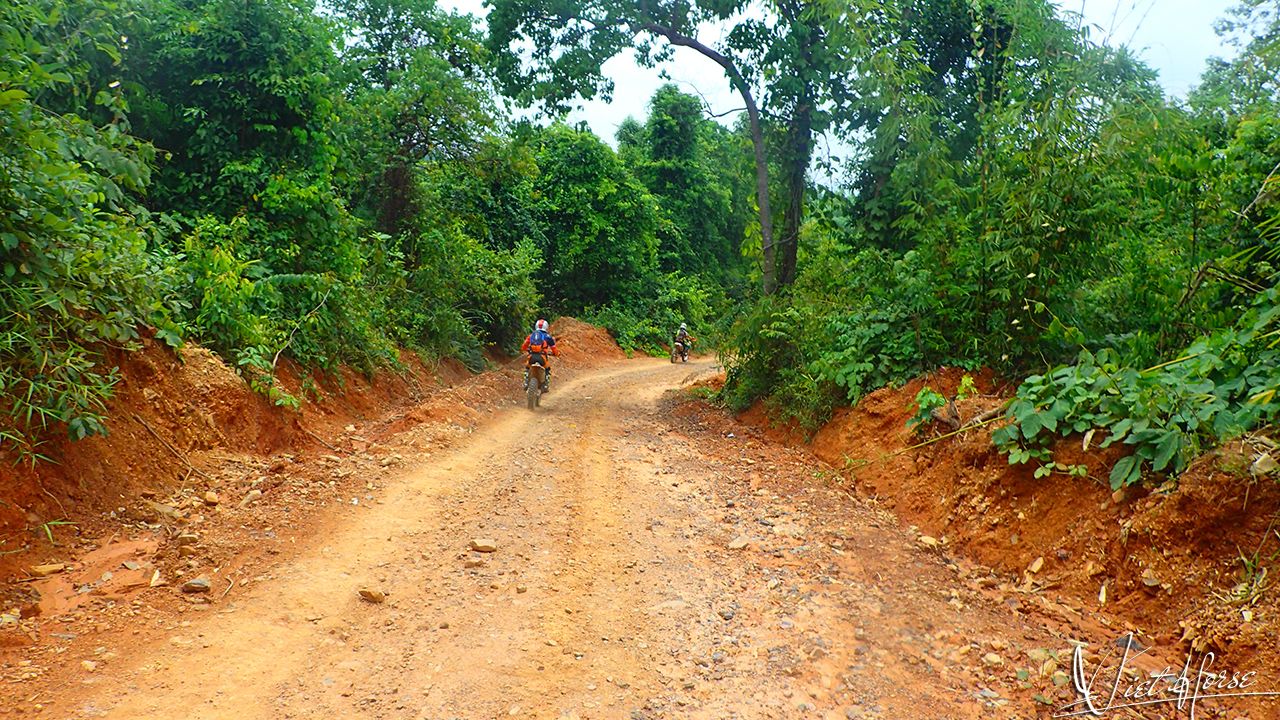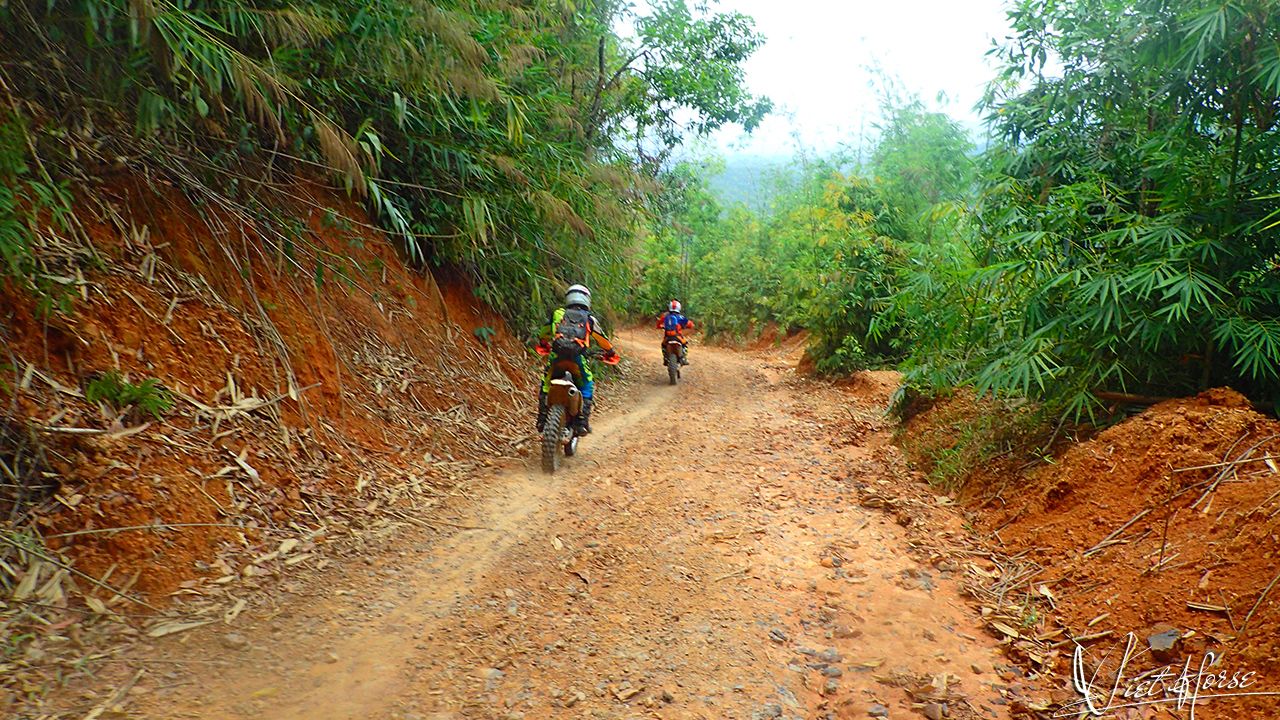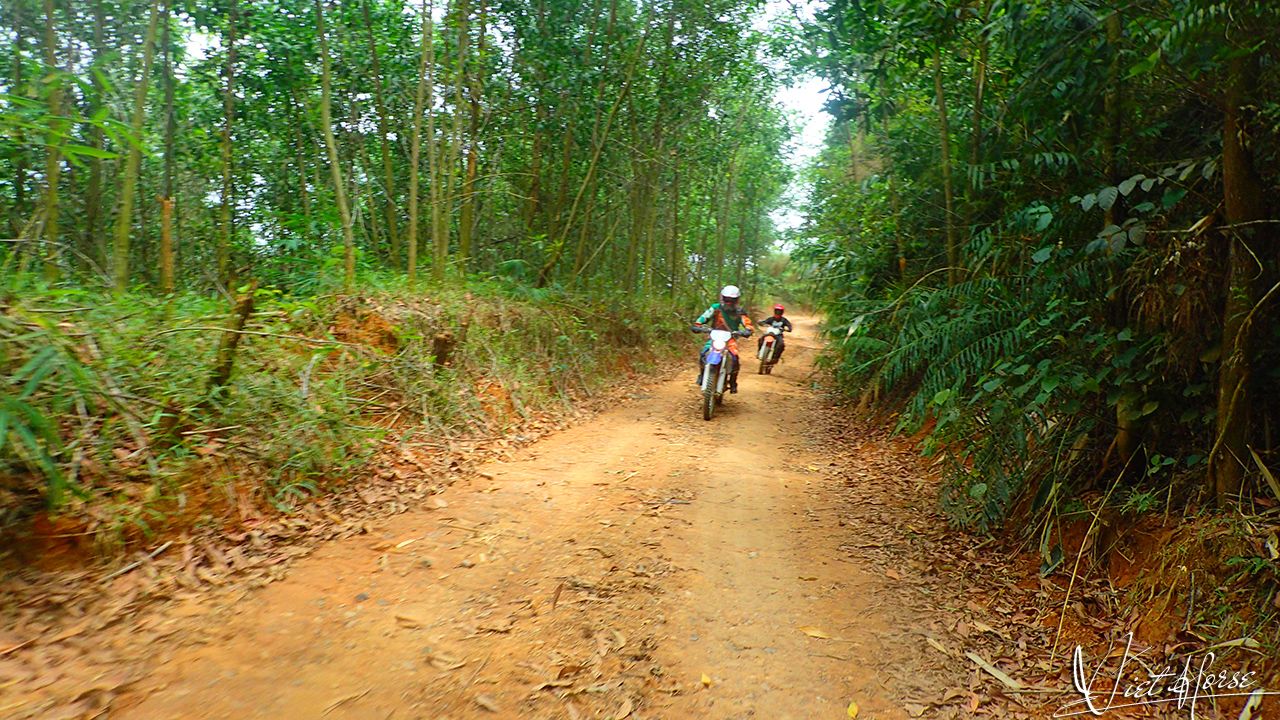 Made this turn to enter the Trieu Hai Waterfall: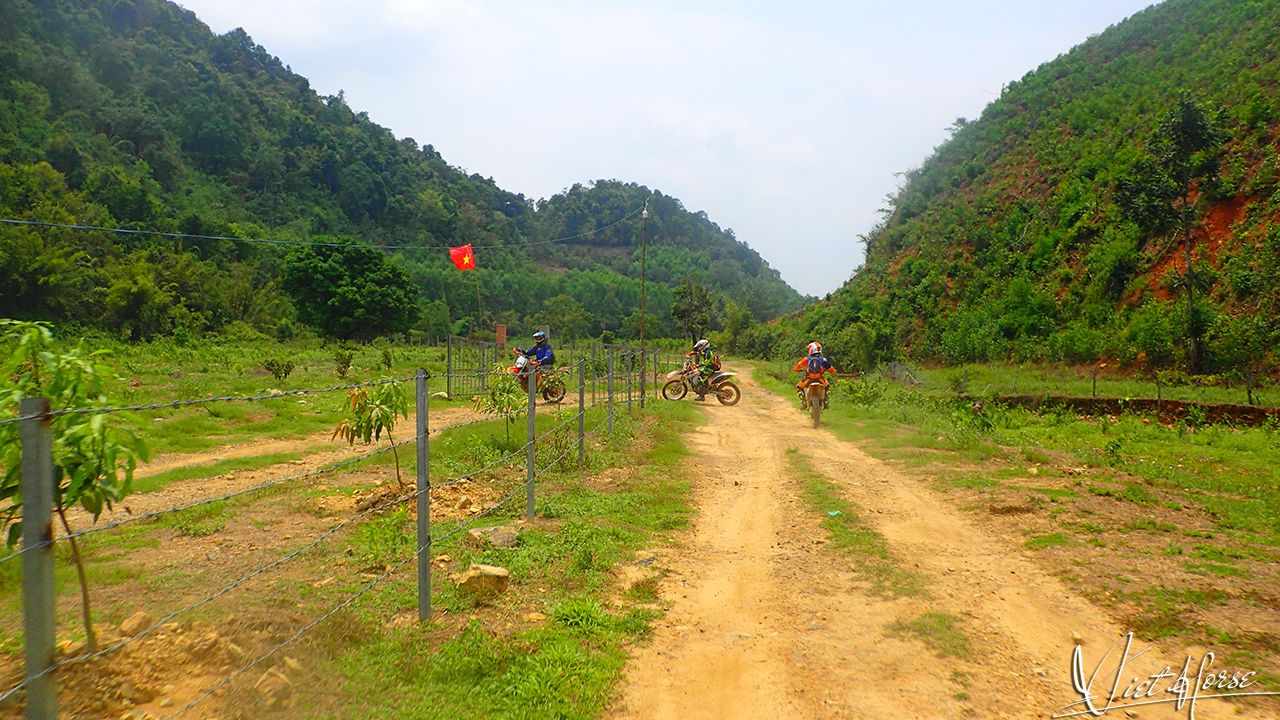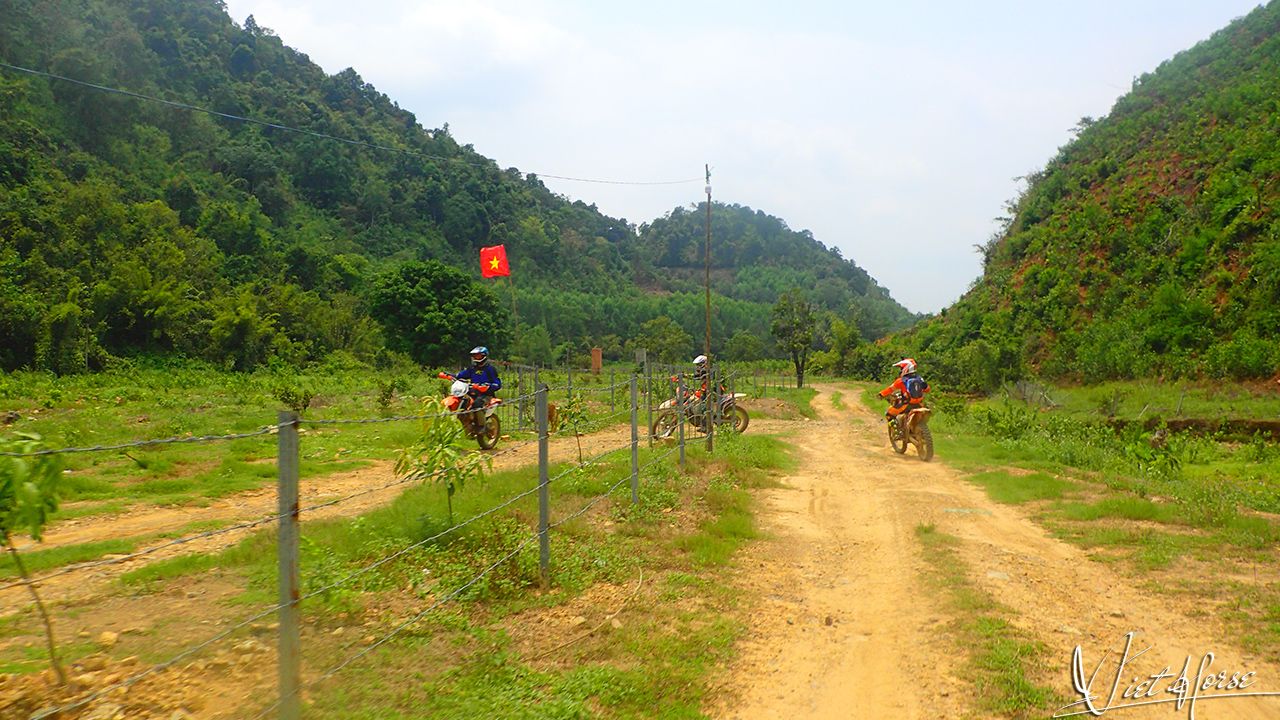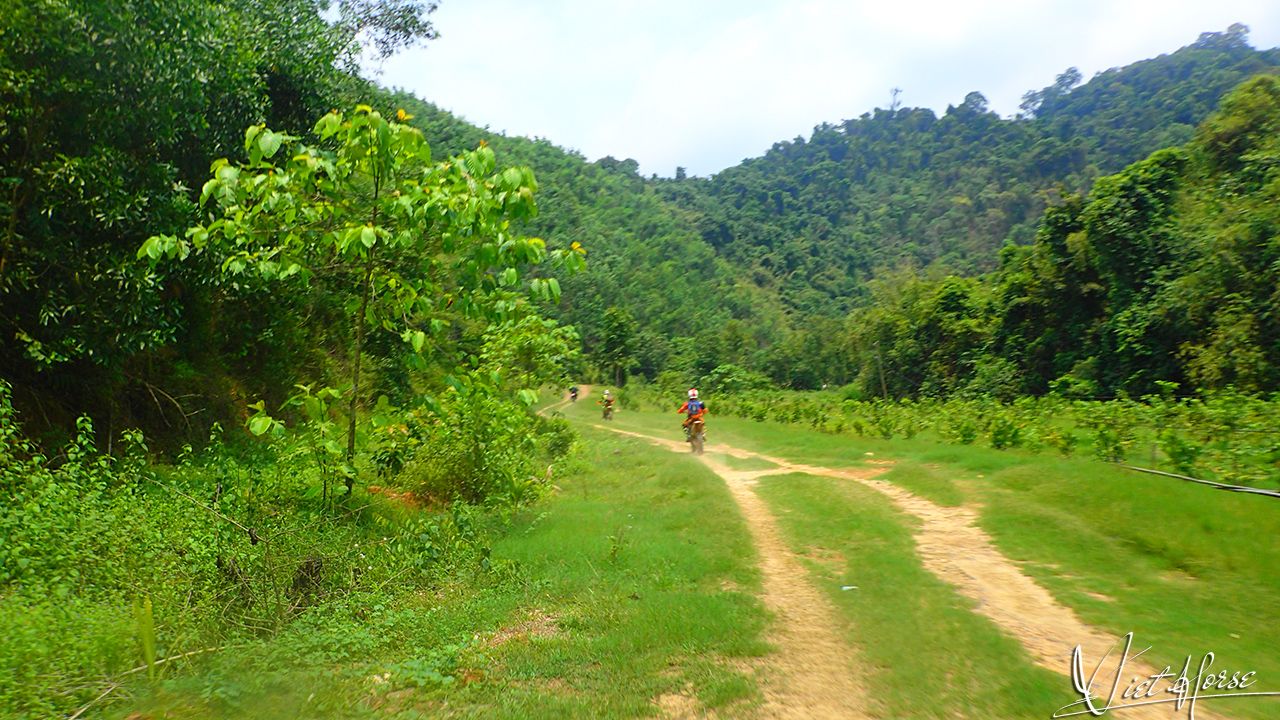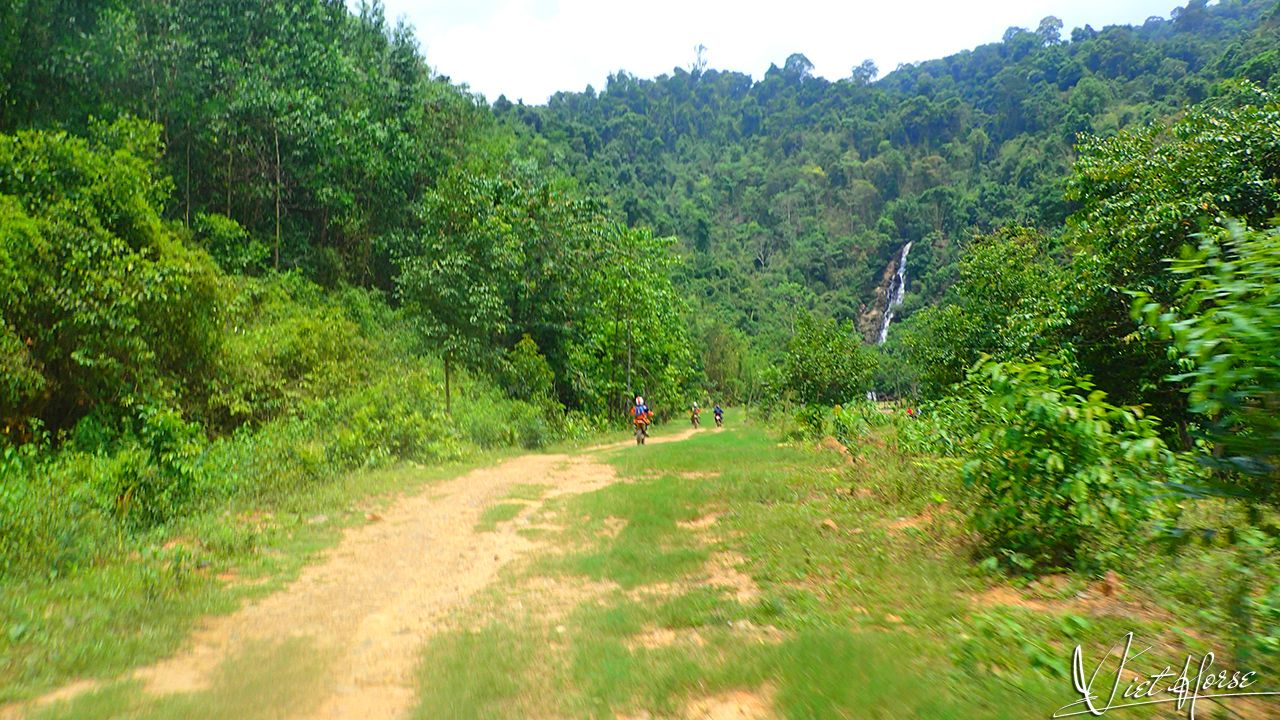 This waterfall still not so bad meanwhile it is dry season: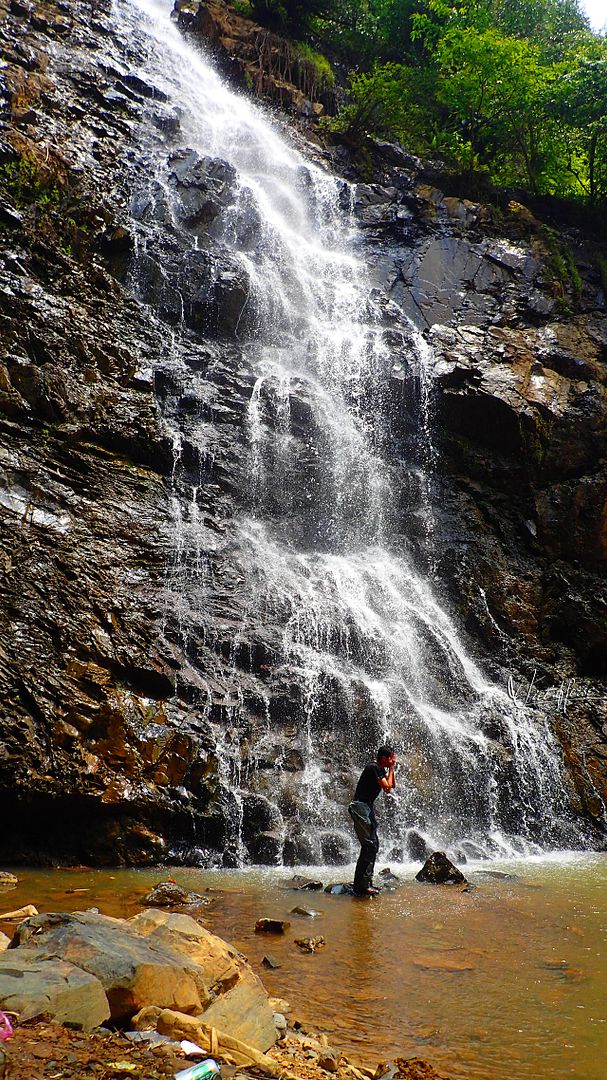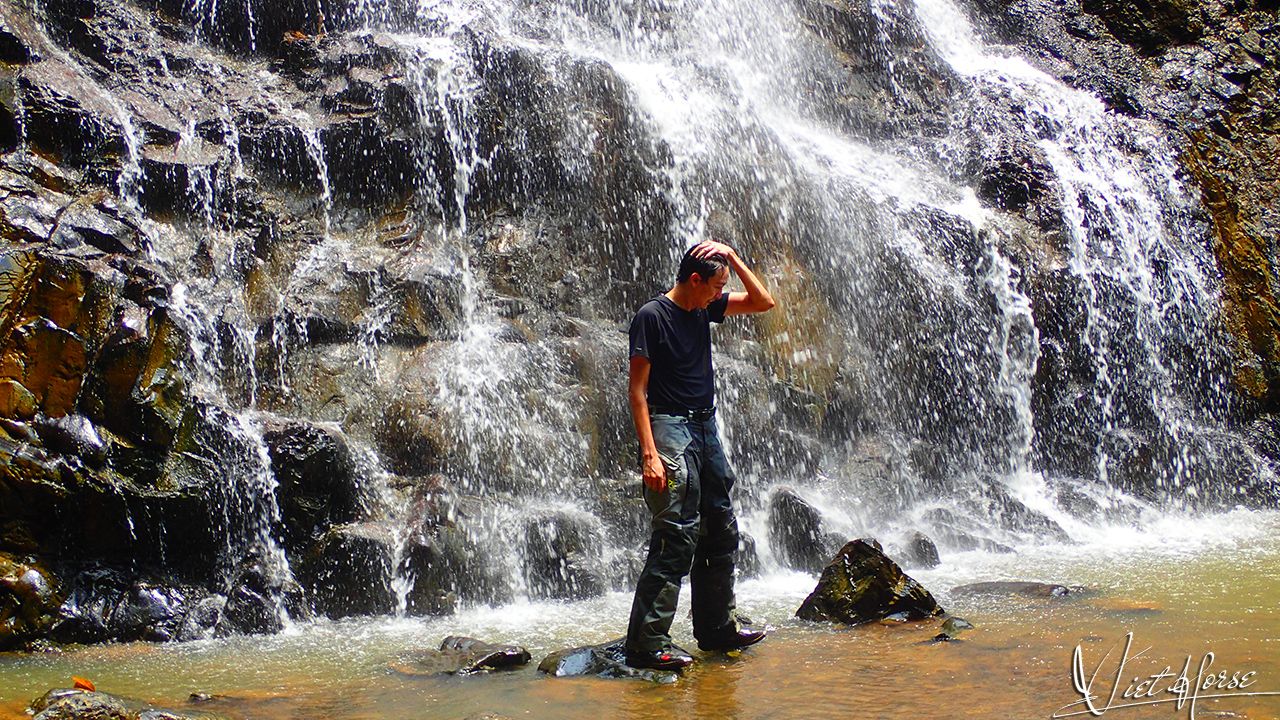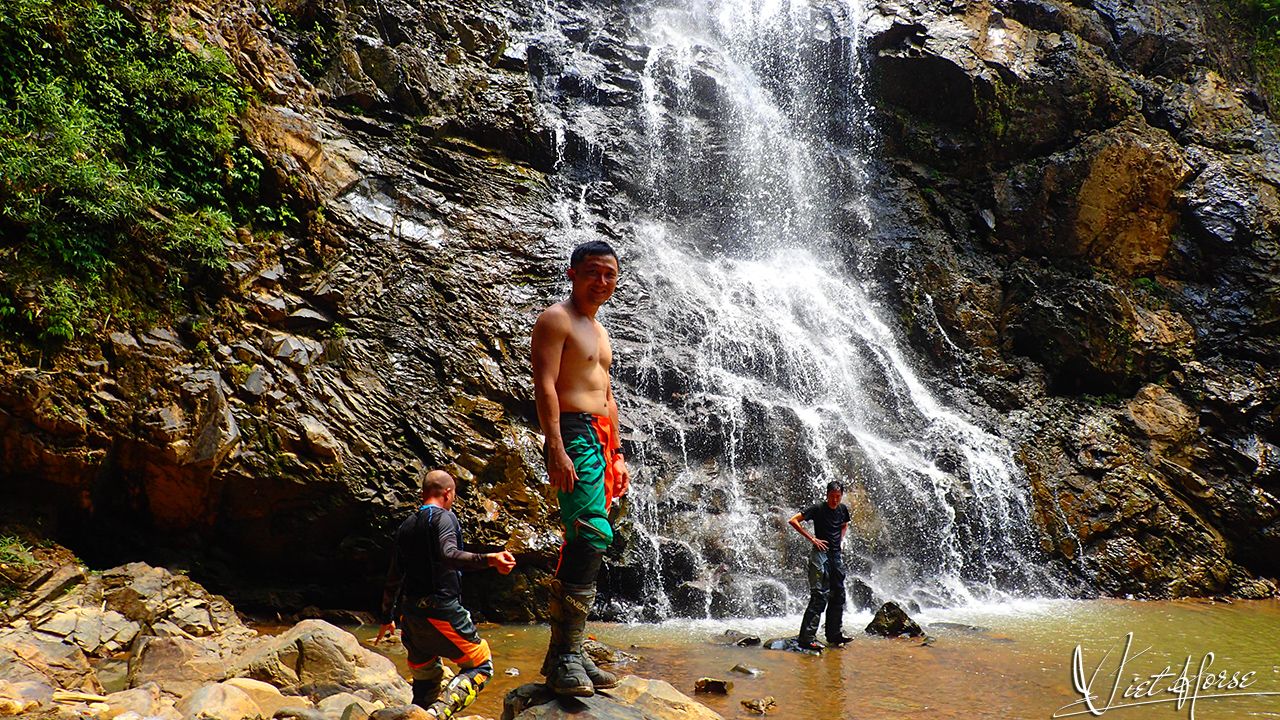 Made it here with my boy: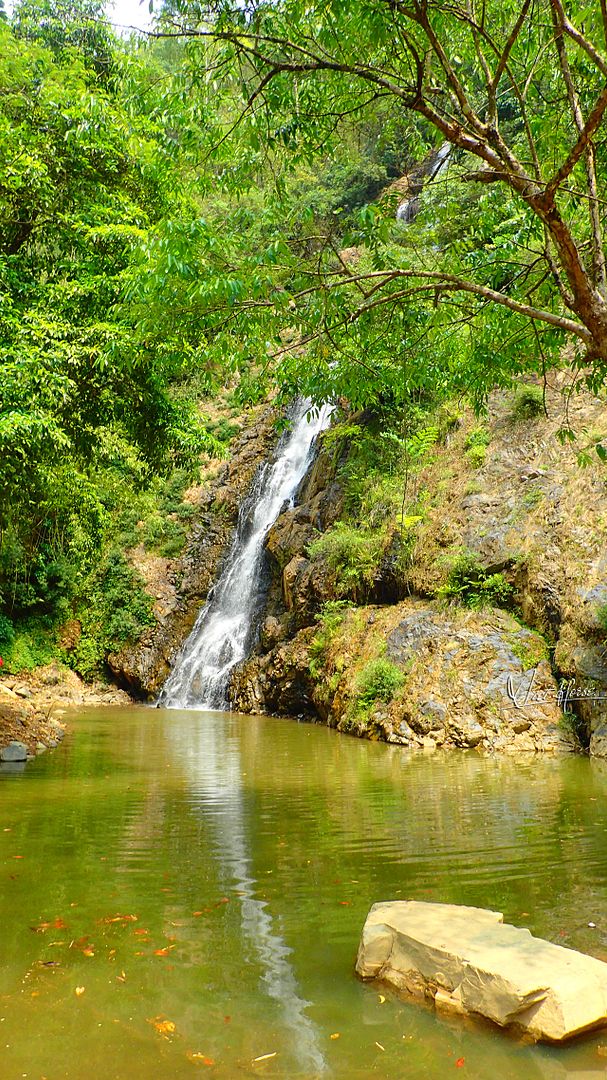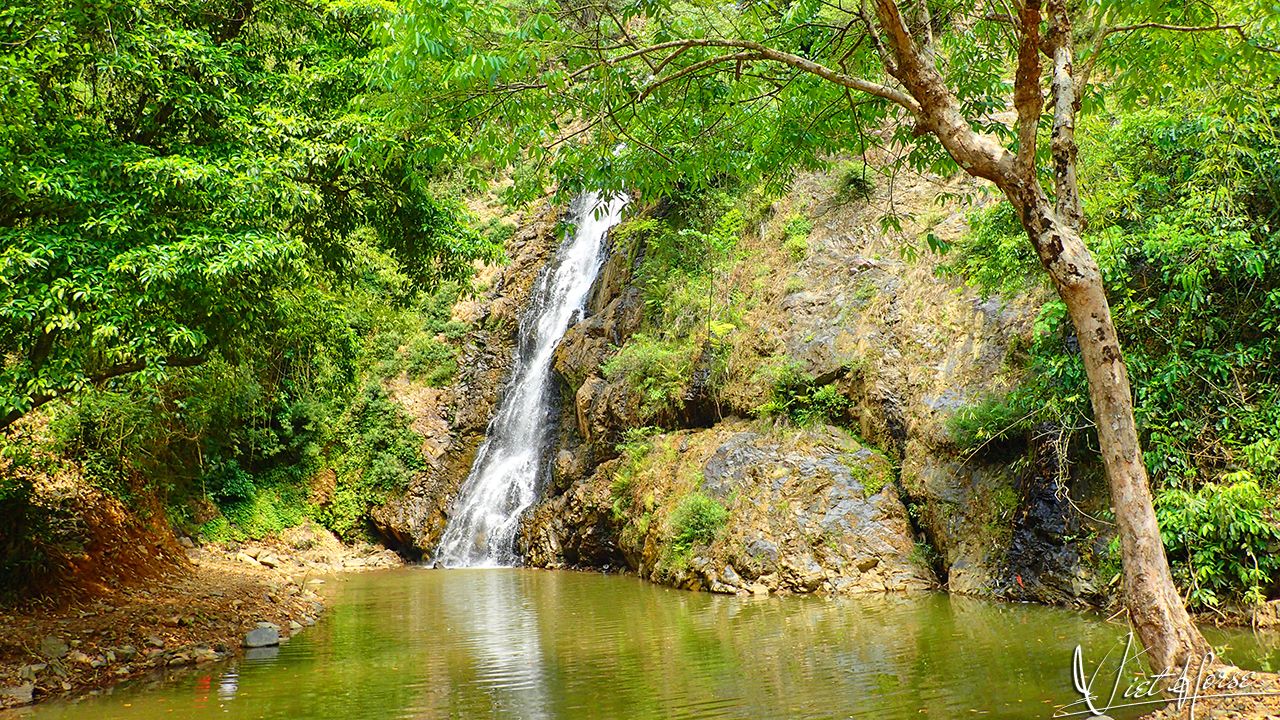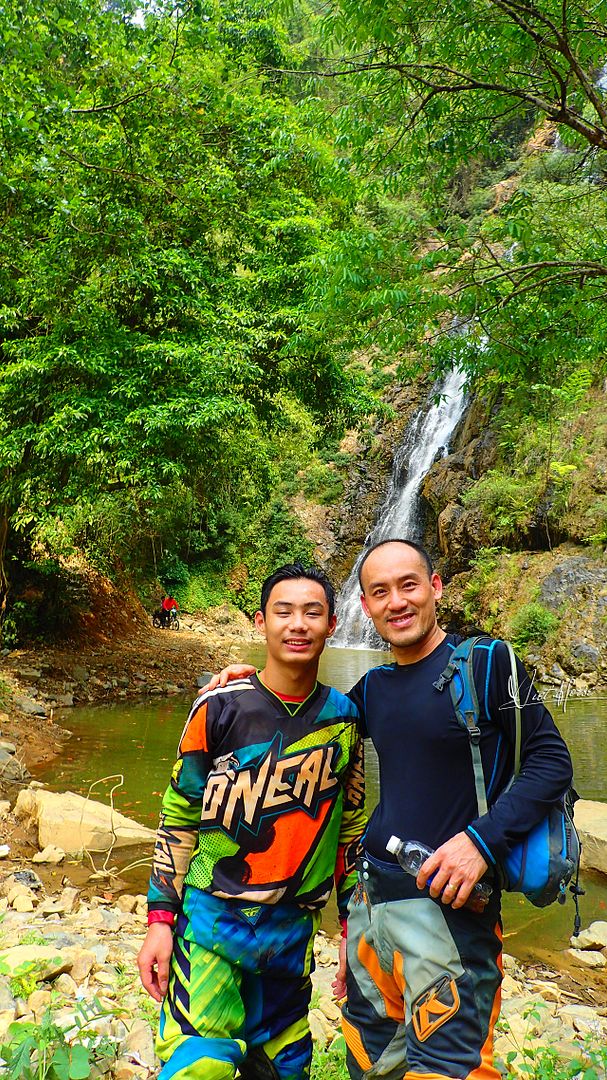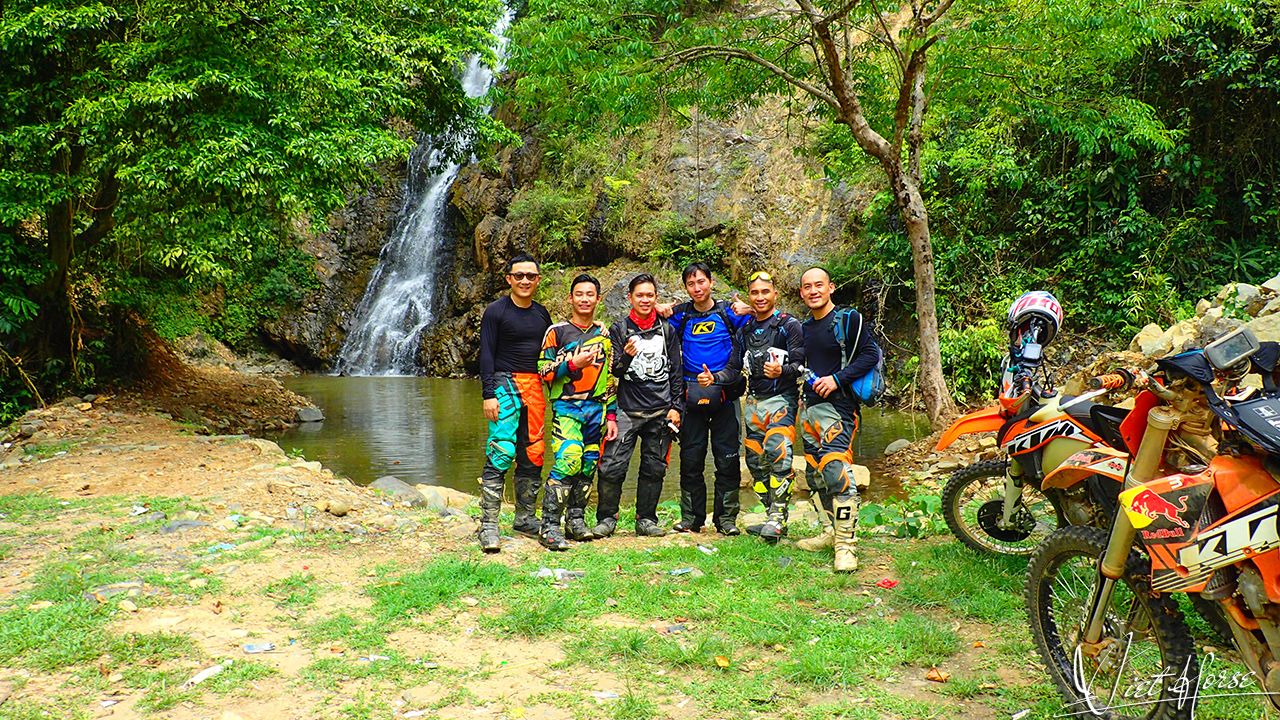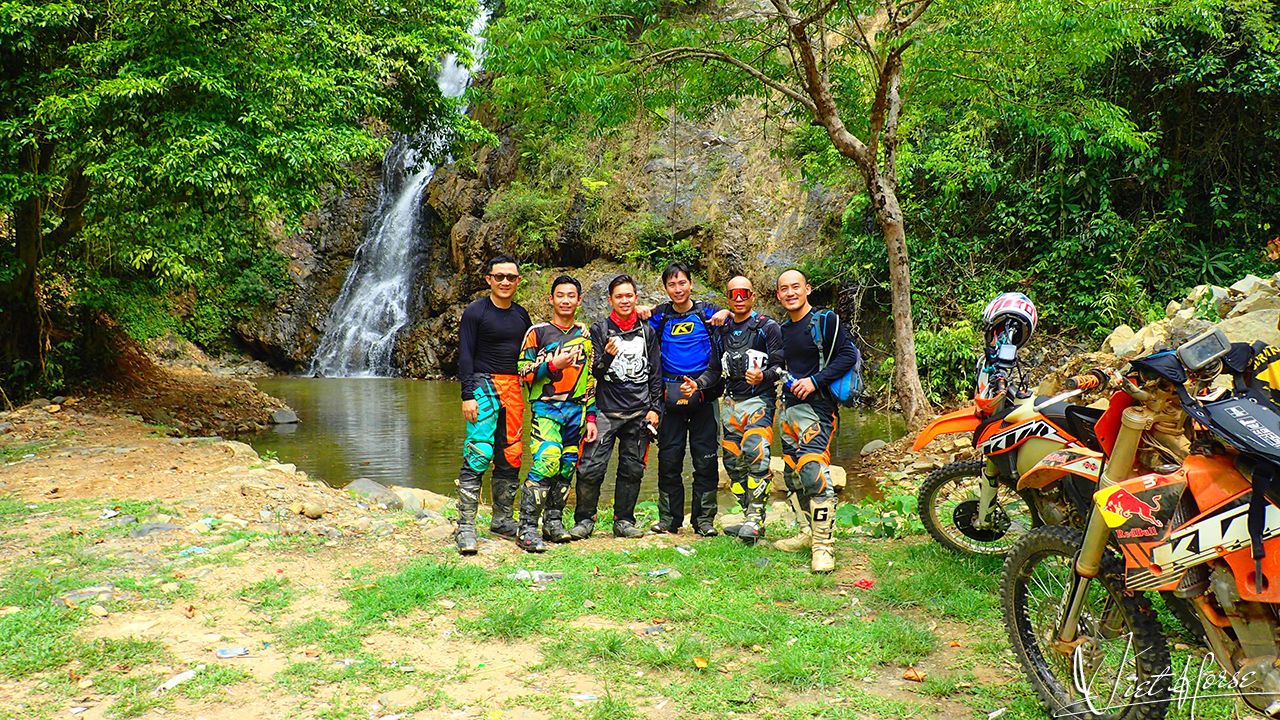 On the way back: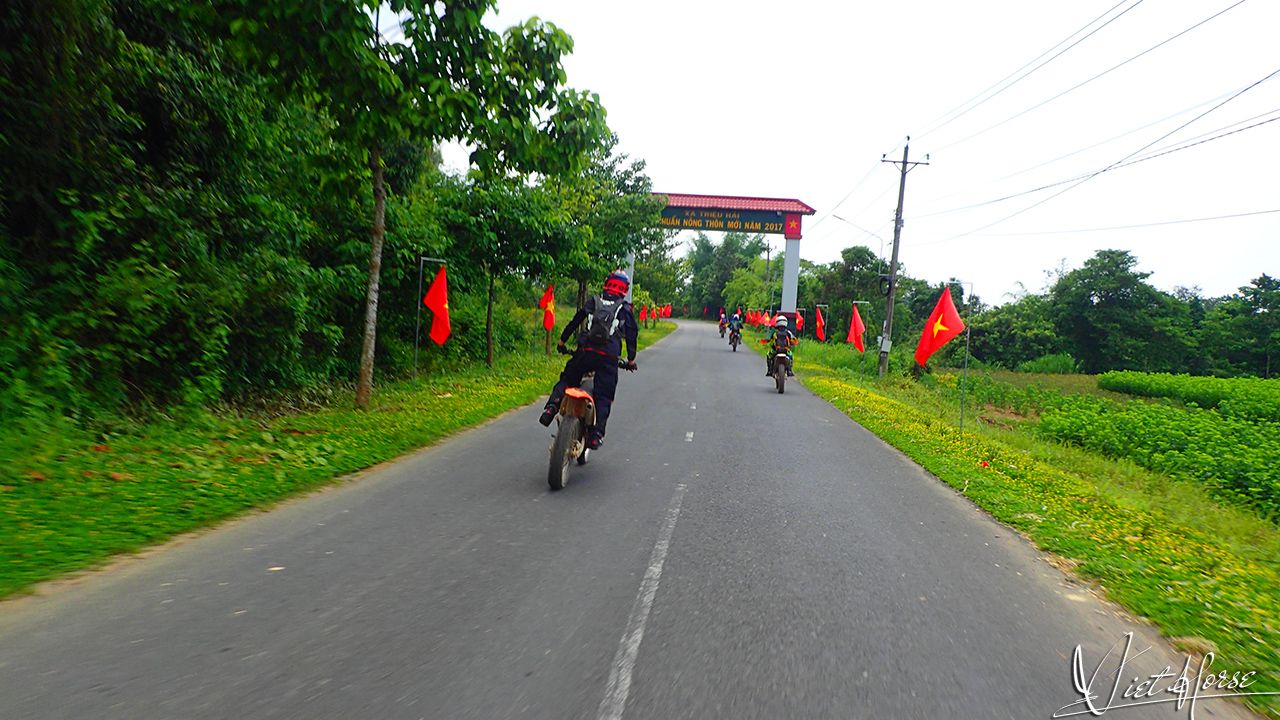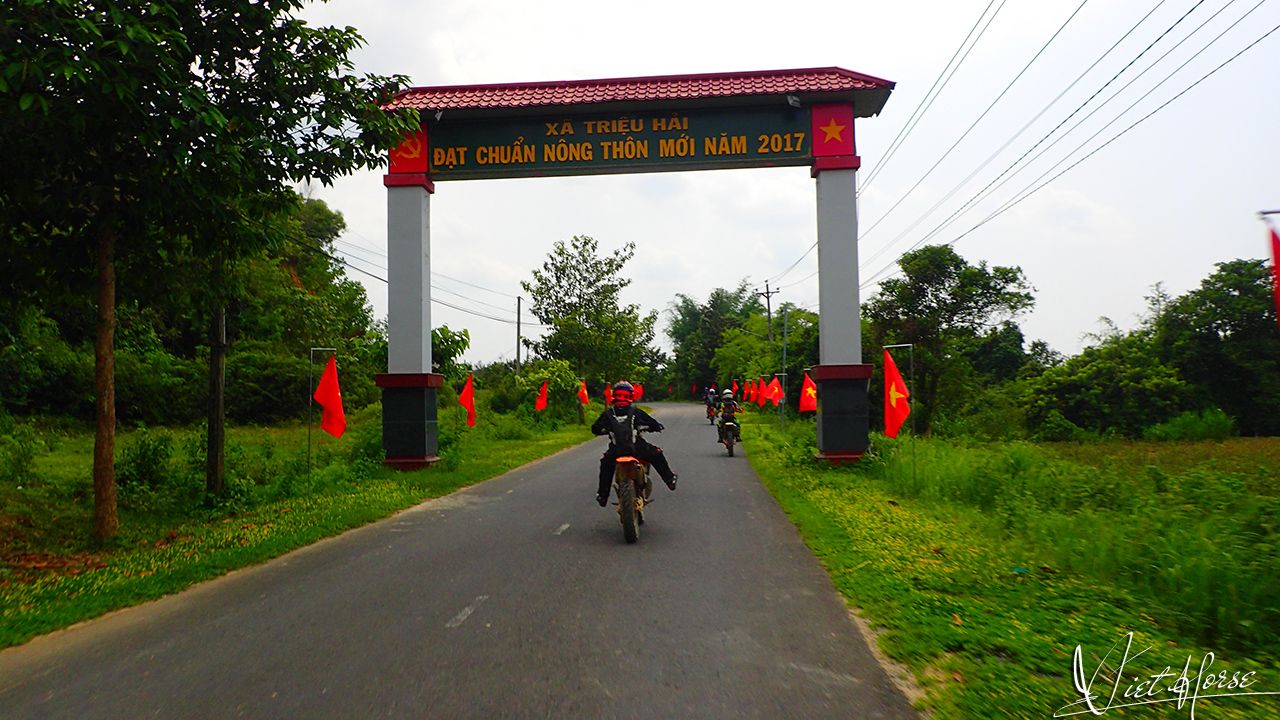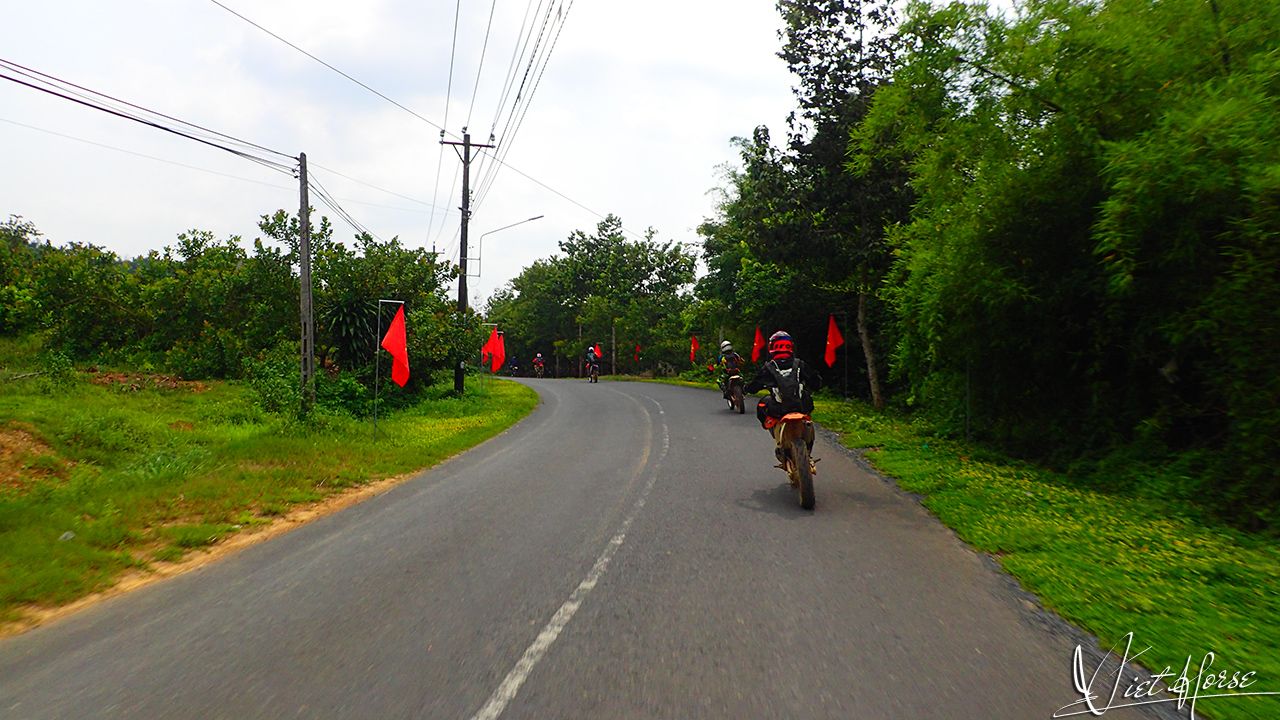 Happy dude with his new bike: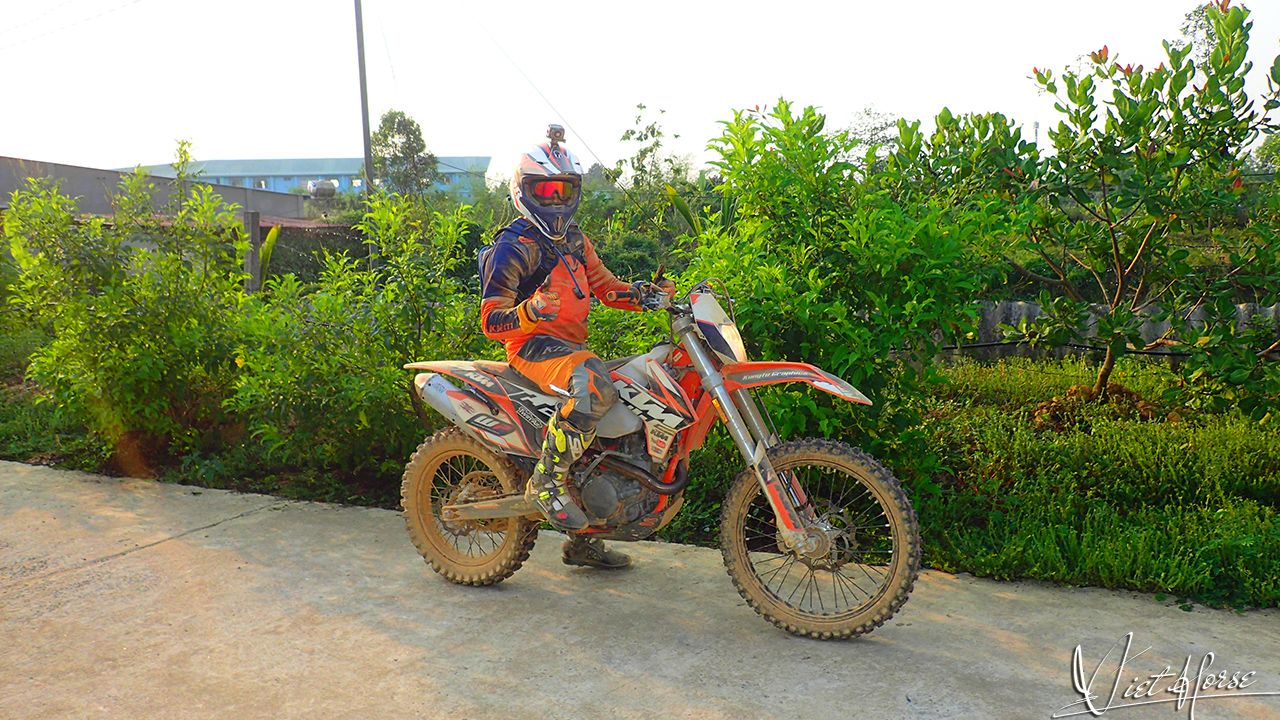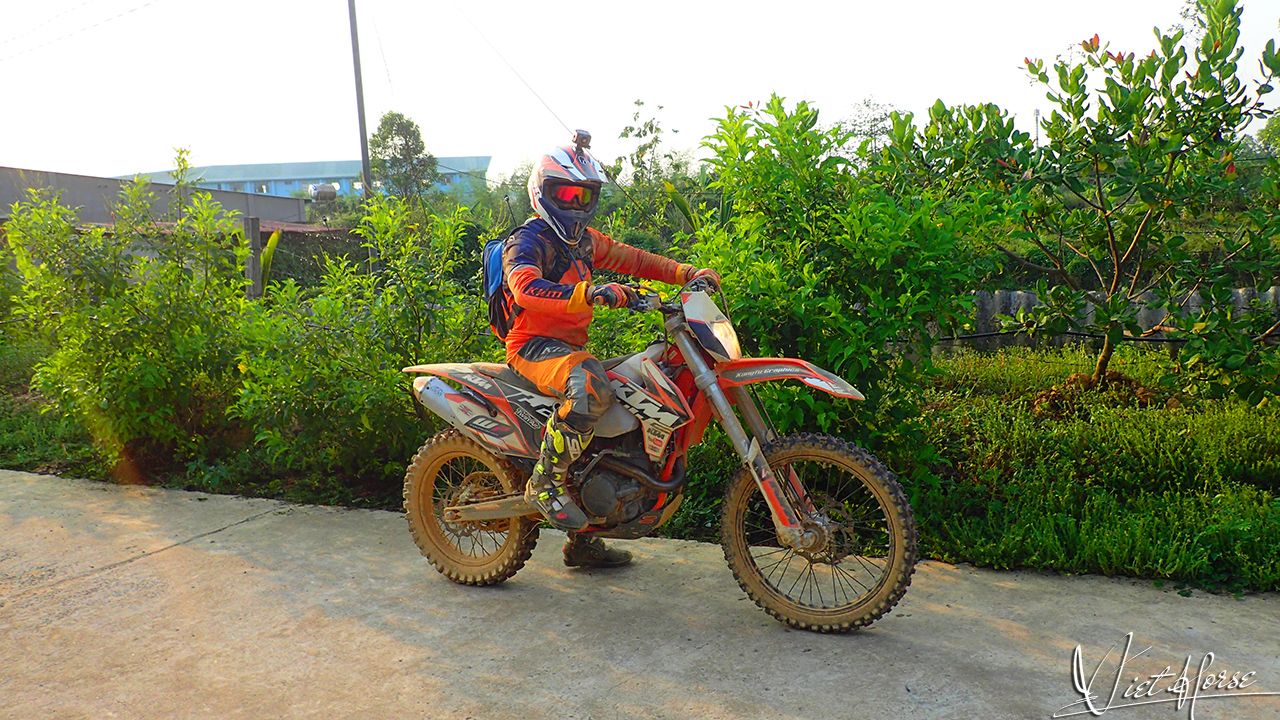 And of course happy guys, safely arrived basecamp with lot of dust all around LOL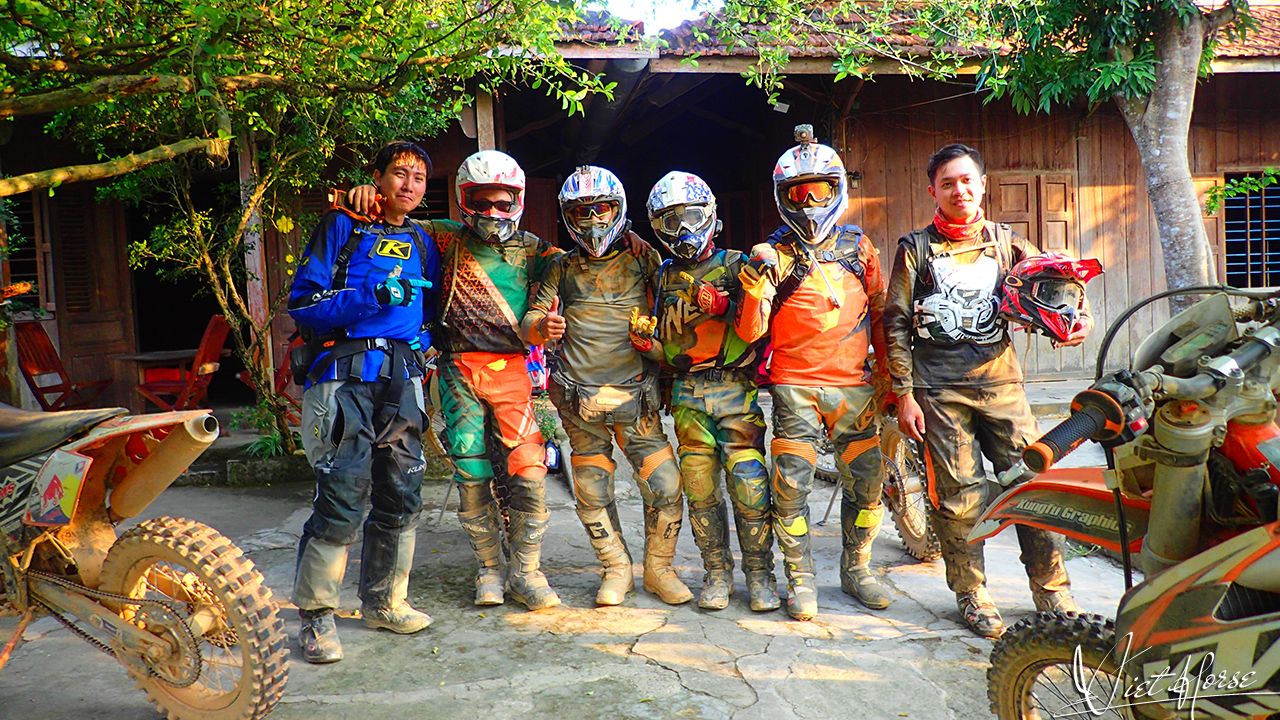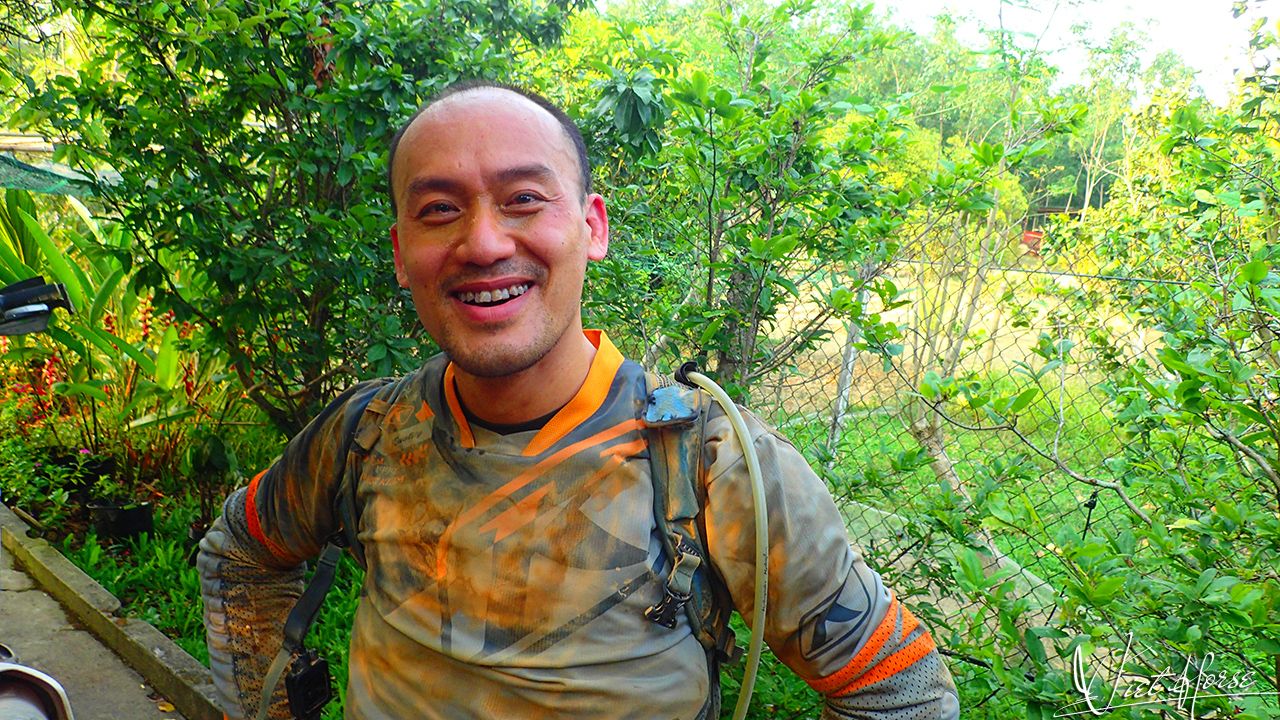 Do u see a happy face?!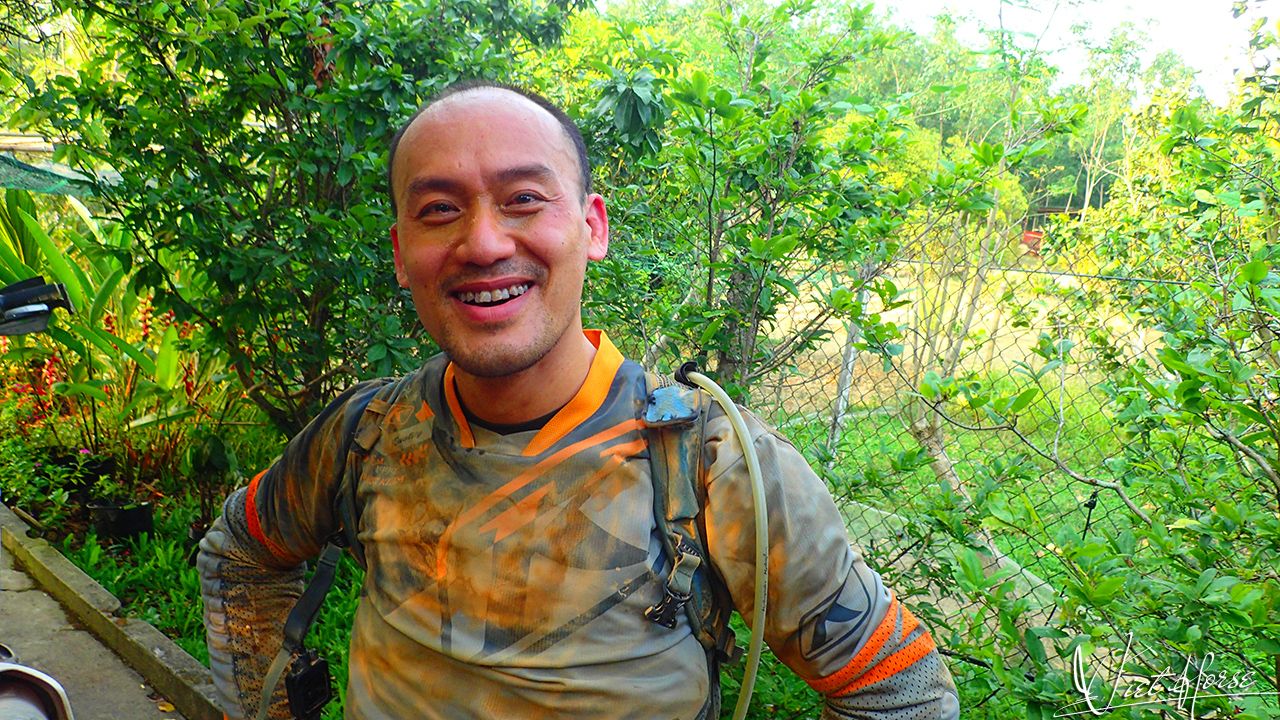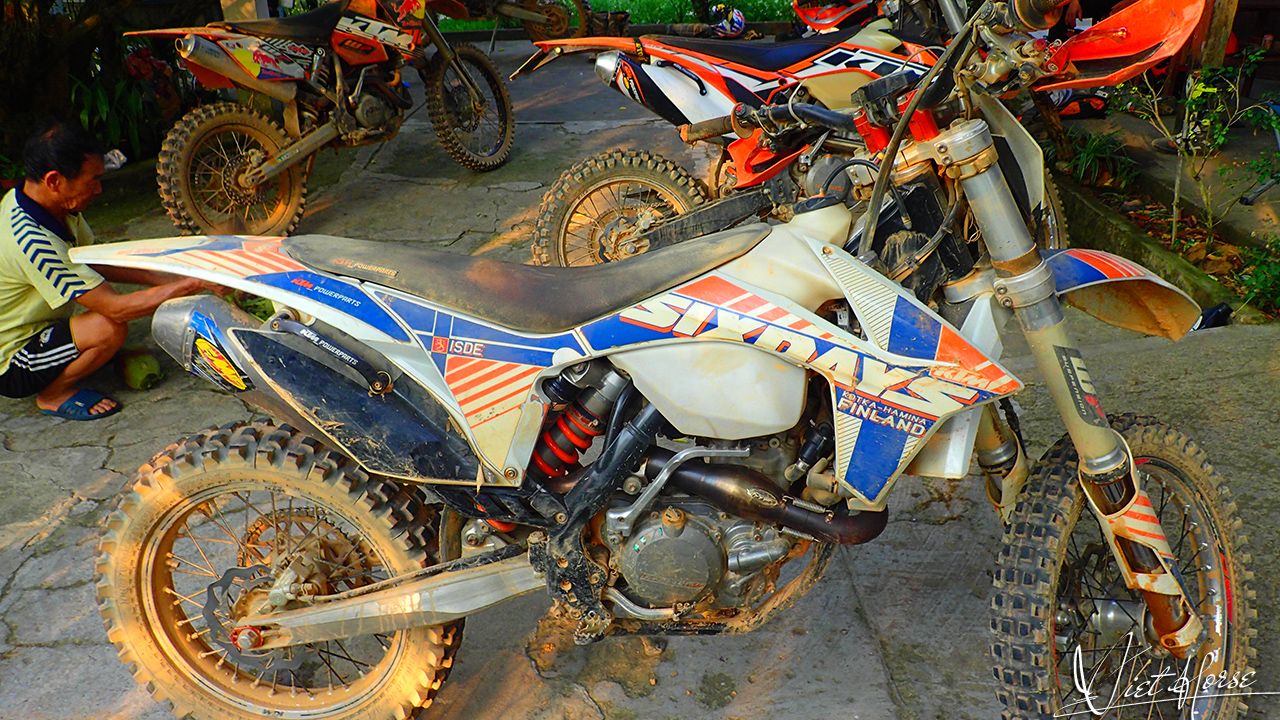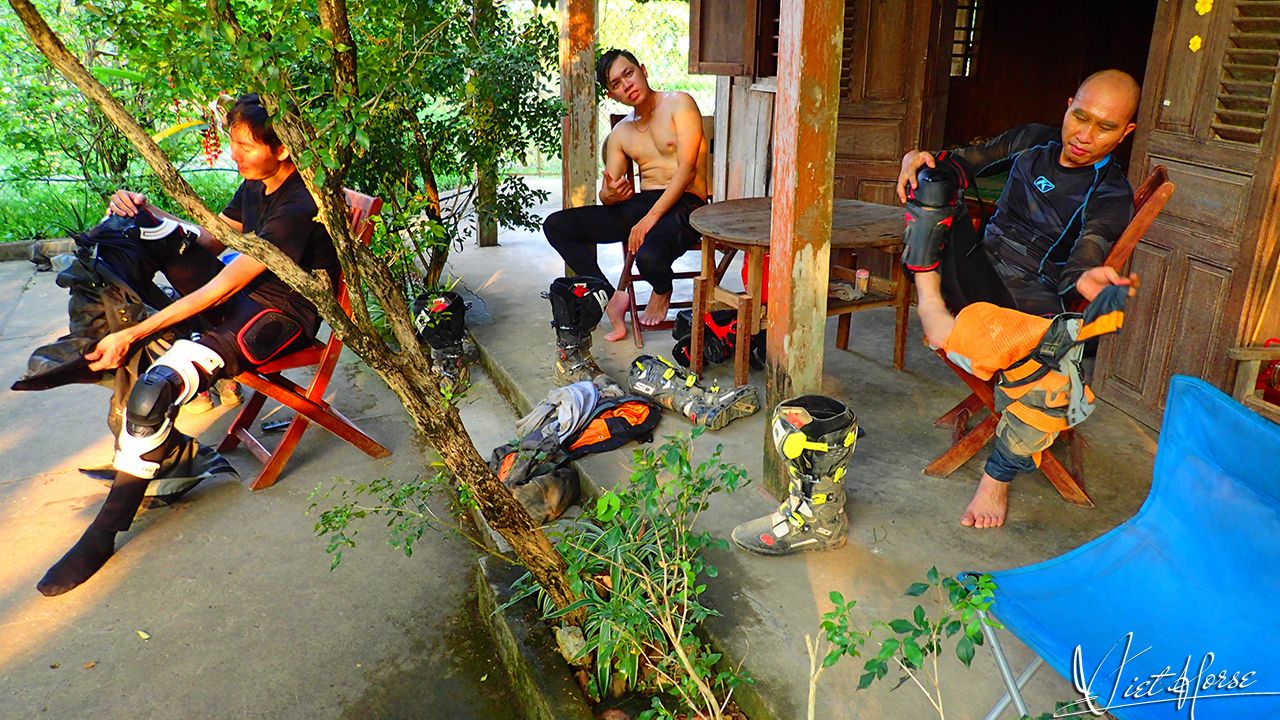 These are happy foot also 🙂
We all treated by fresh coconut by parents: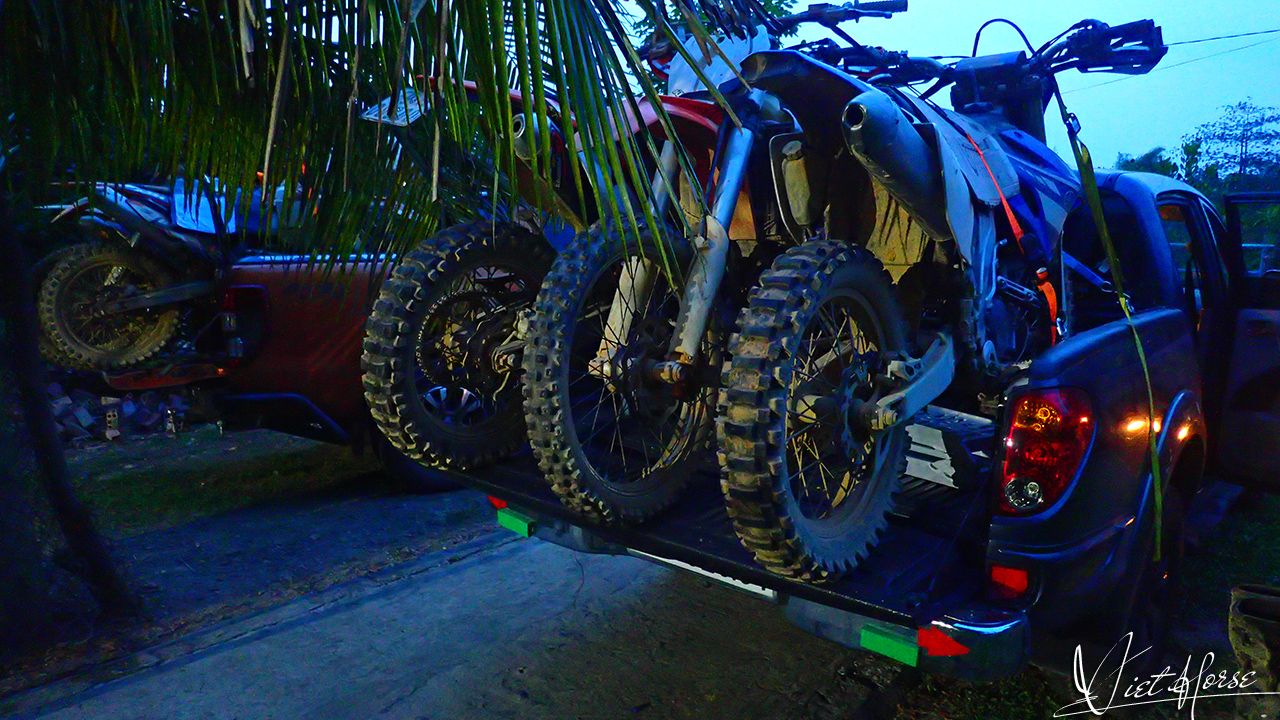 All bikes were loaded and ready for some cold beers and great dinner: