Well well well…  unbelievable no riding for approx half a year, now got some days off for Vietnam National day (2Sep) we have chance to be back on the saddle again.
Same  place, old friends, similar route… and off we go!!!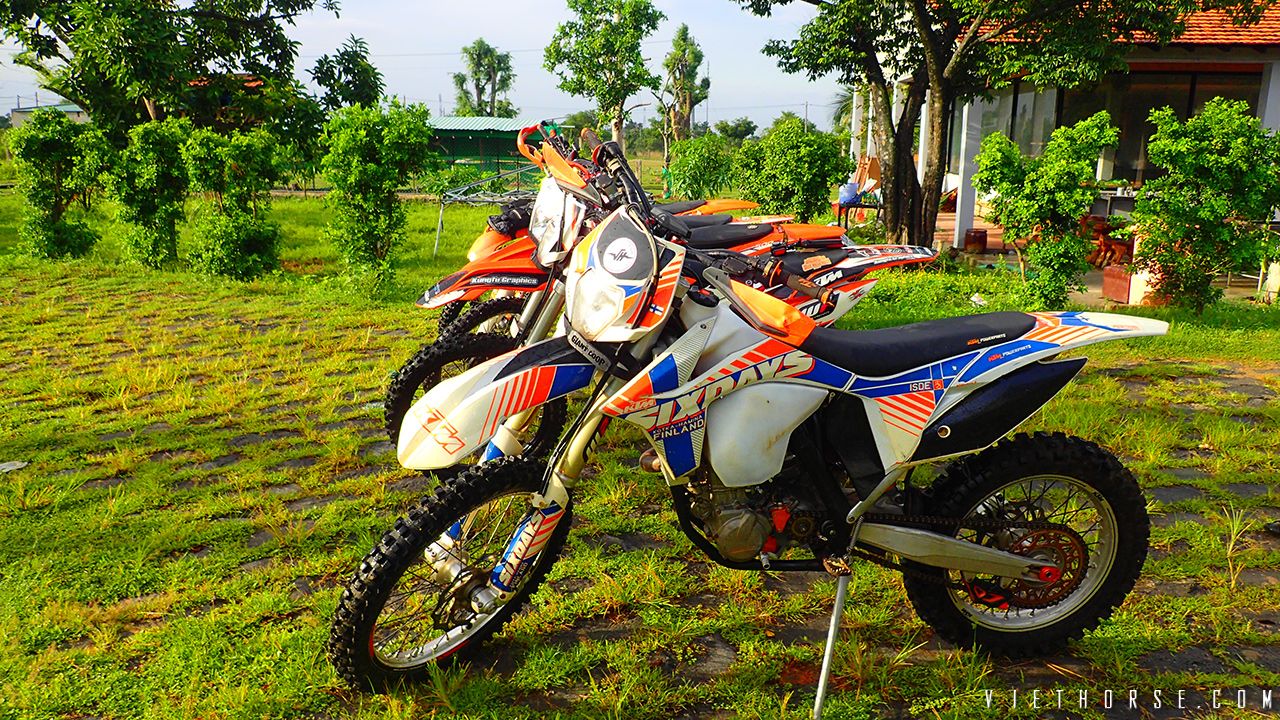 Really nice drop off point, a friend's farm, with nice view, friendly atmosphere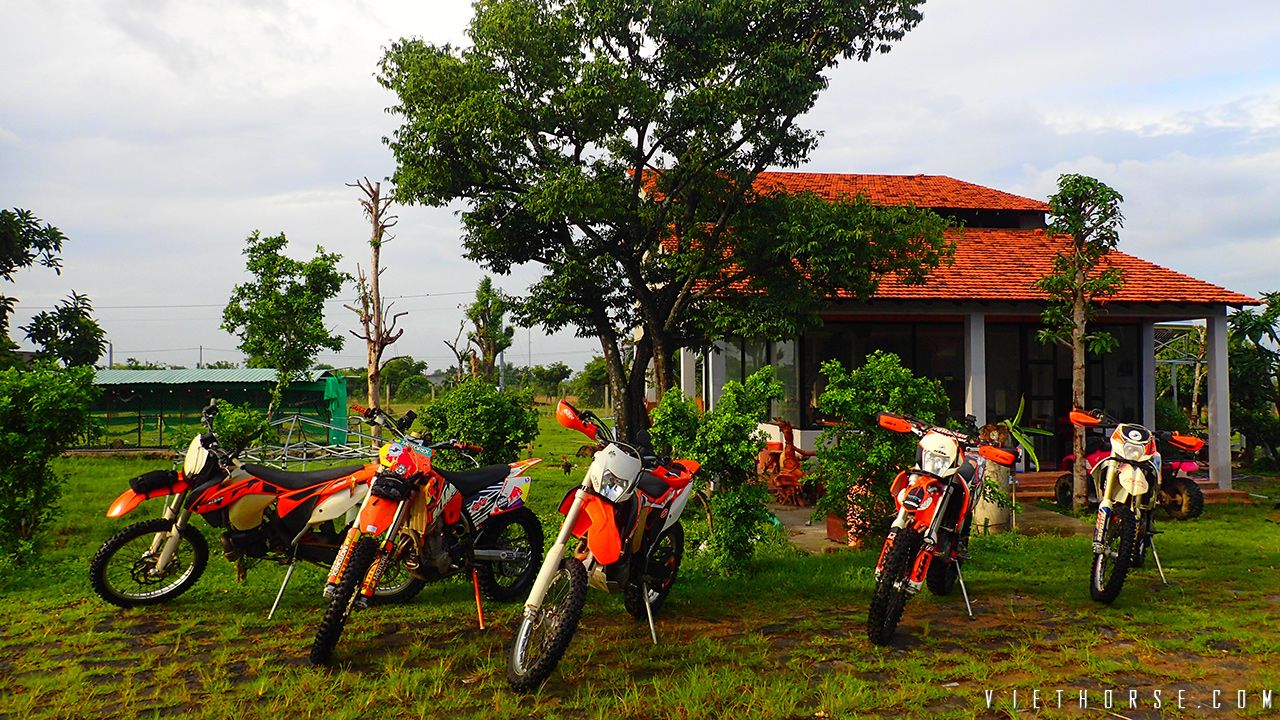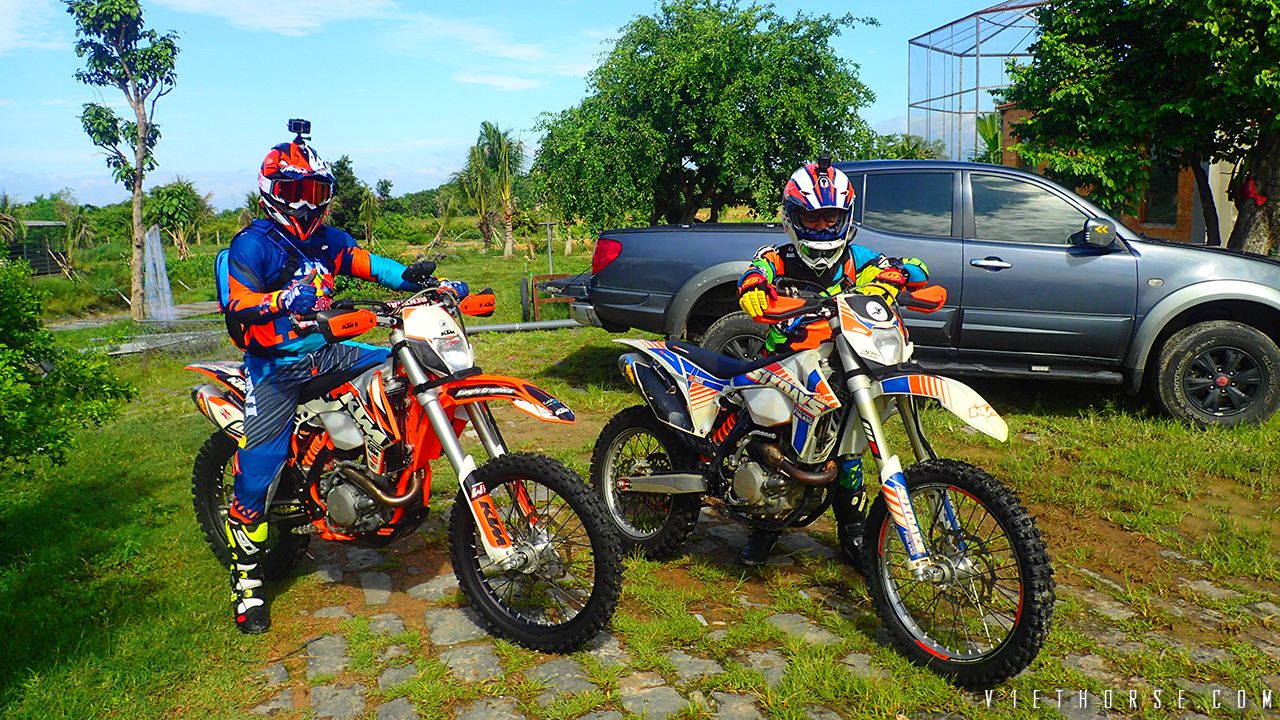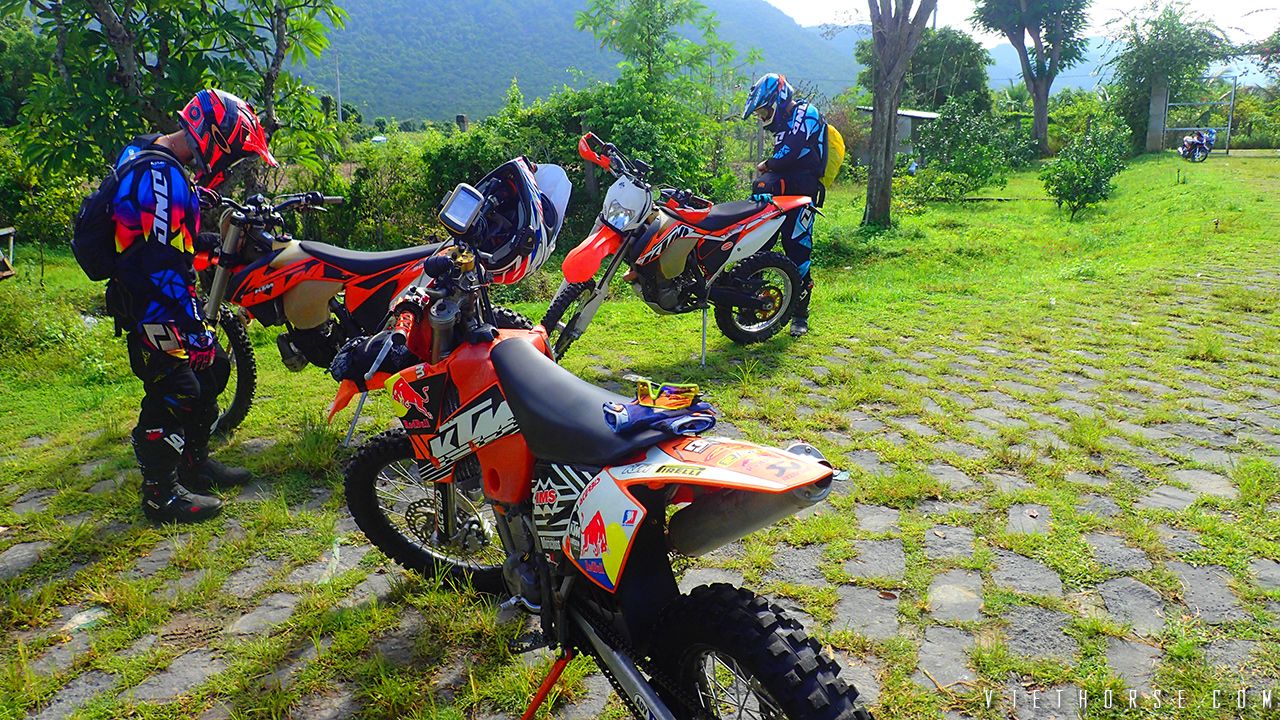 This is how we start the ride – disassemble the carb and f@cking fix it 🙂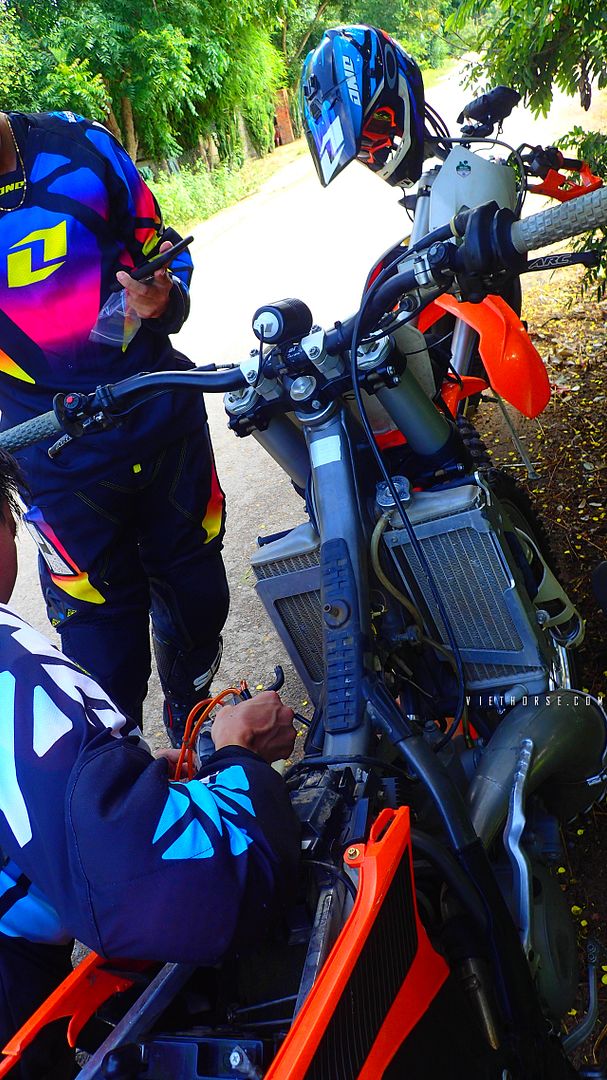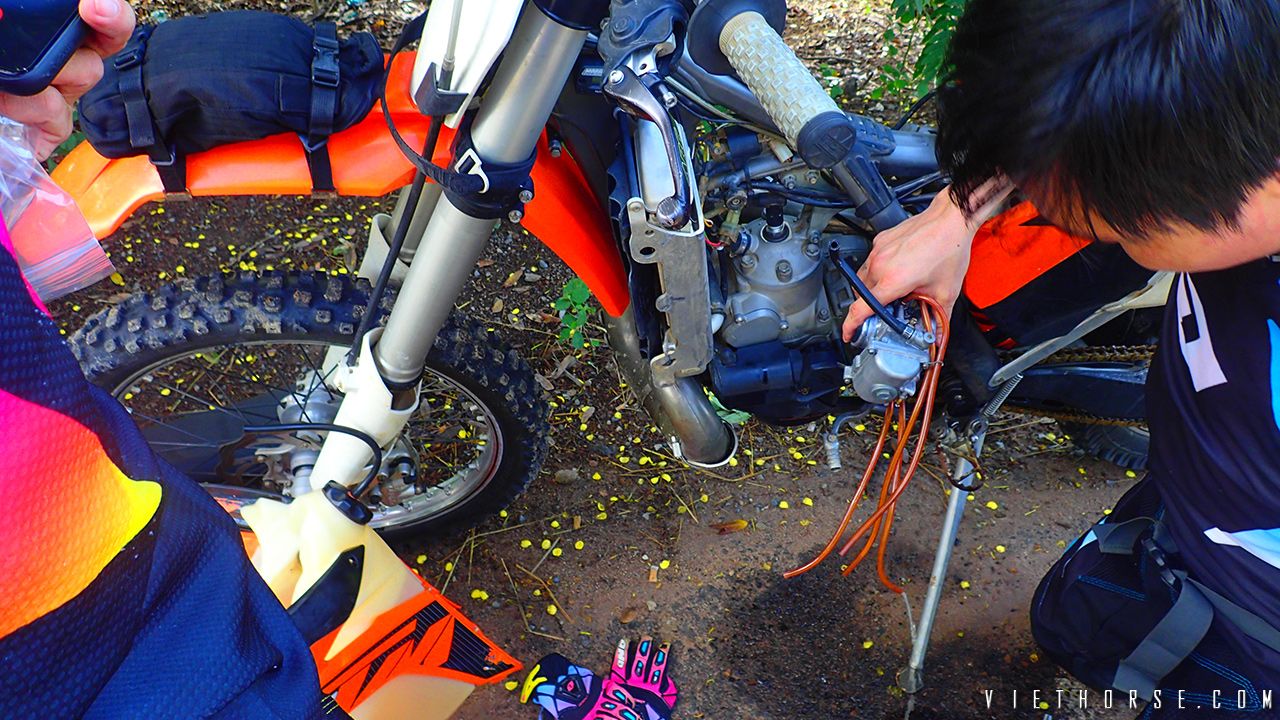 Nice fields all around…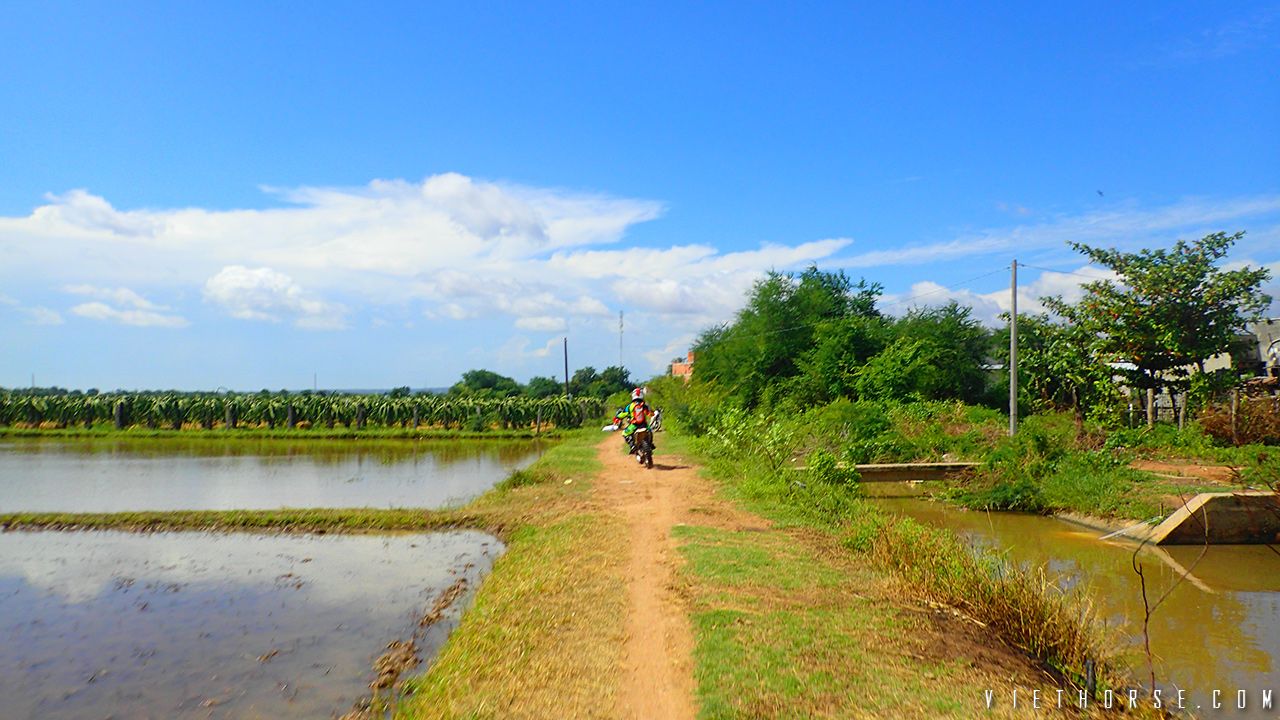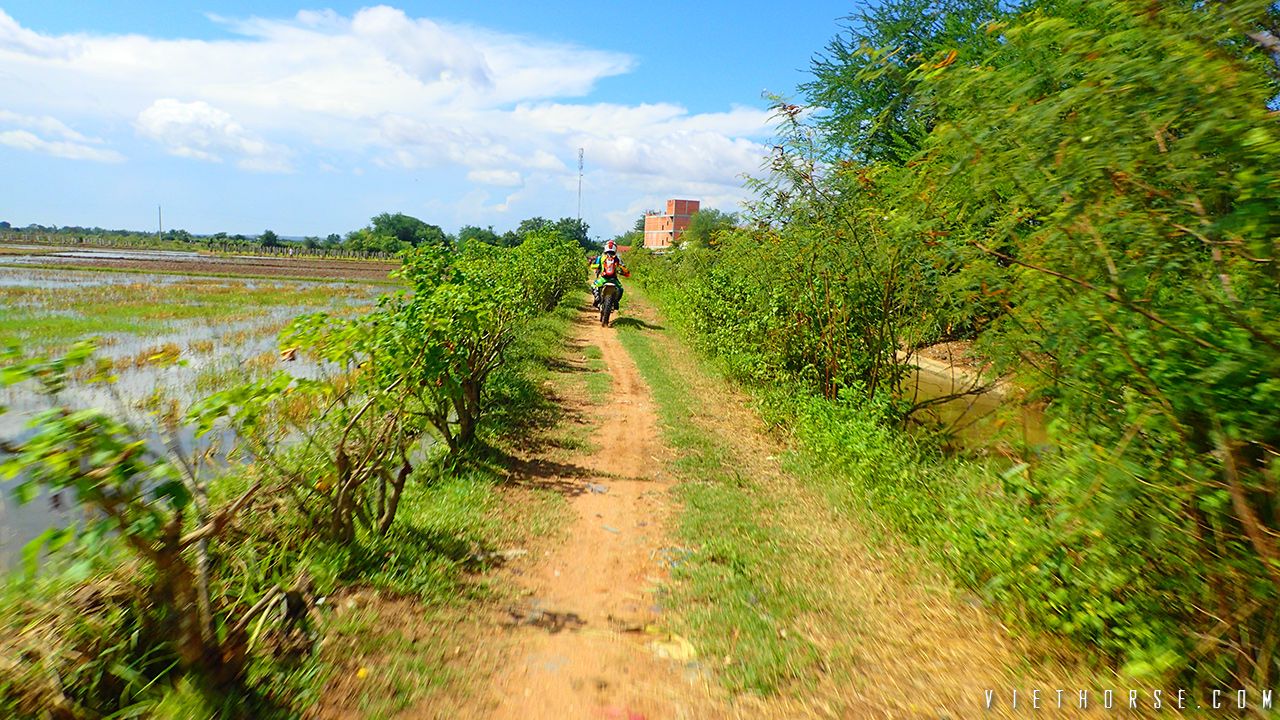 Dragon fruit fields, speciality of this area: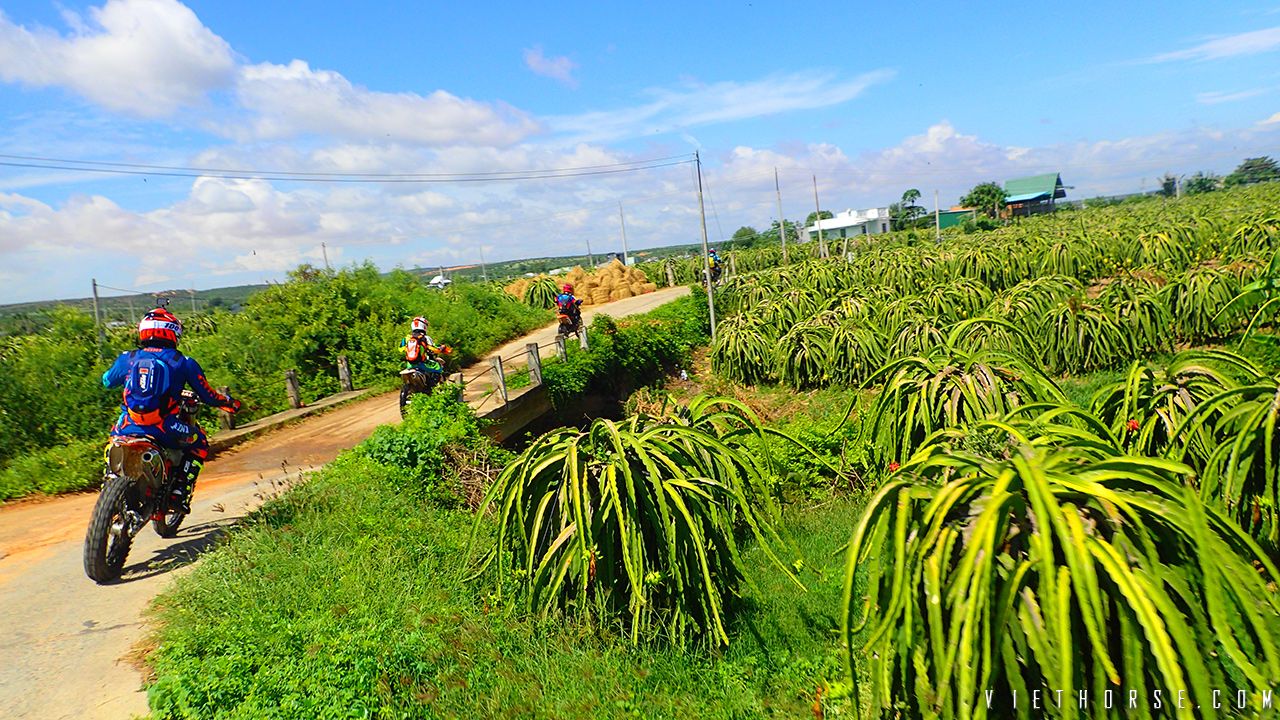 Got to the sand area. Lucky us having very heavy rain the night before the ride, that make all sand is very well packed, no dust, no sweat, all the trees and grass are amazing green…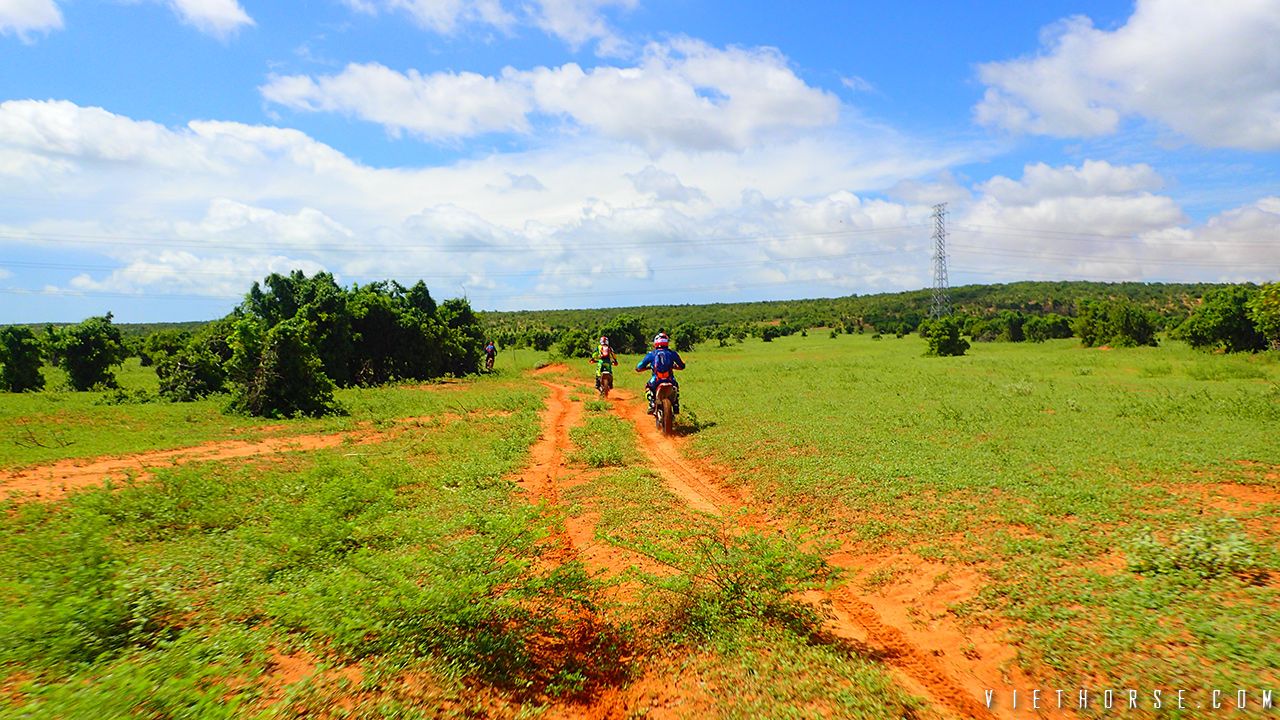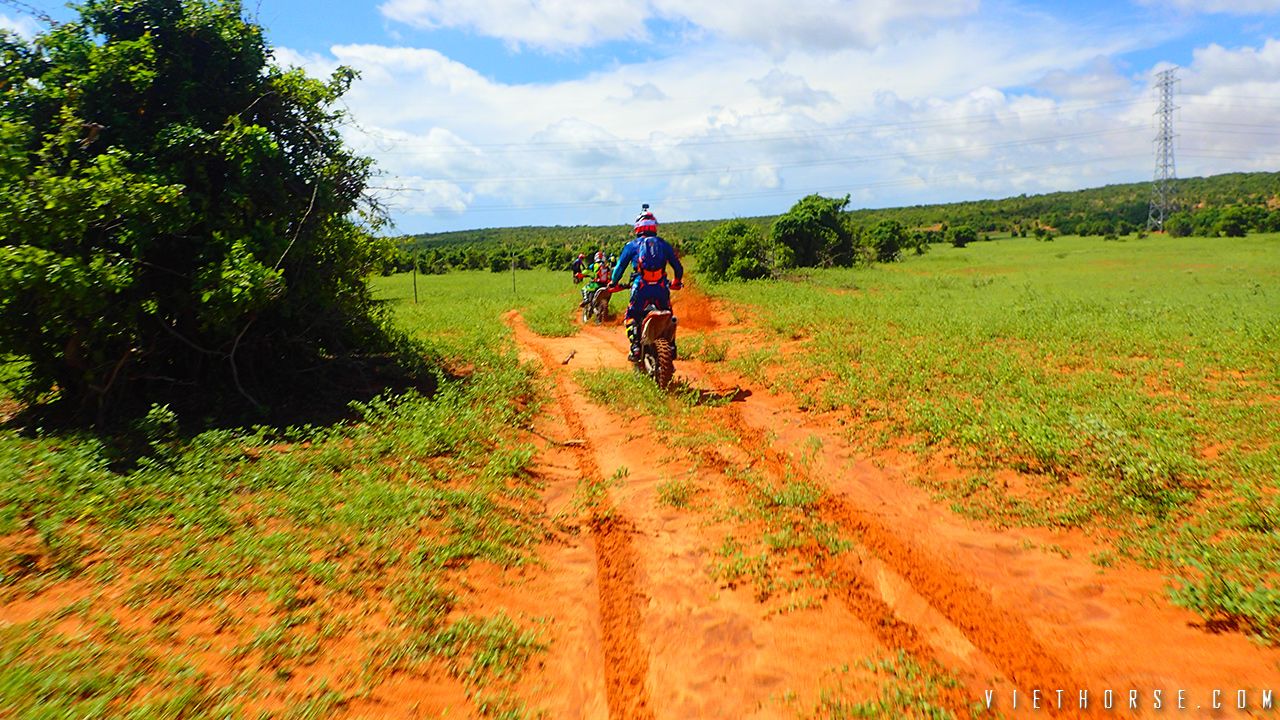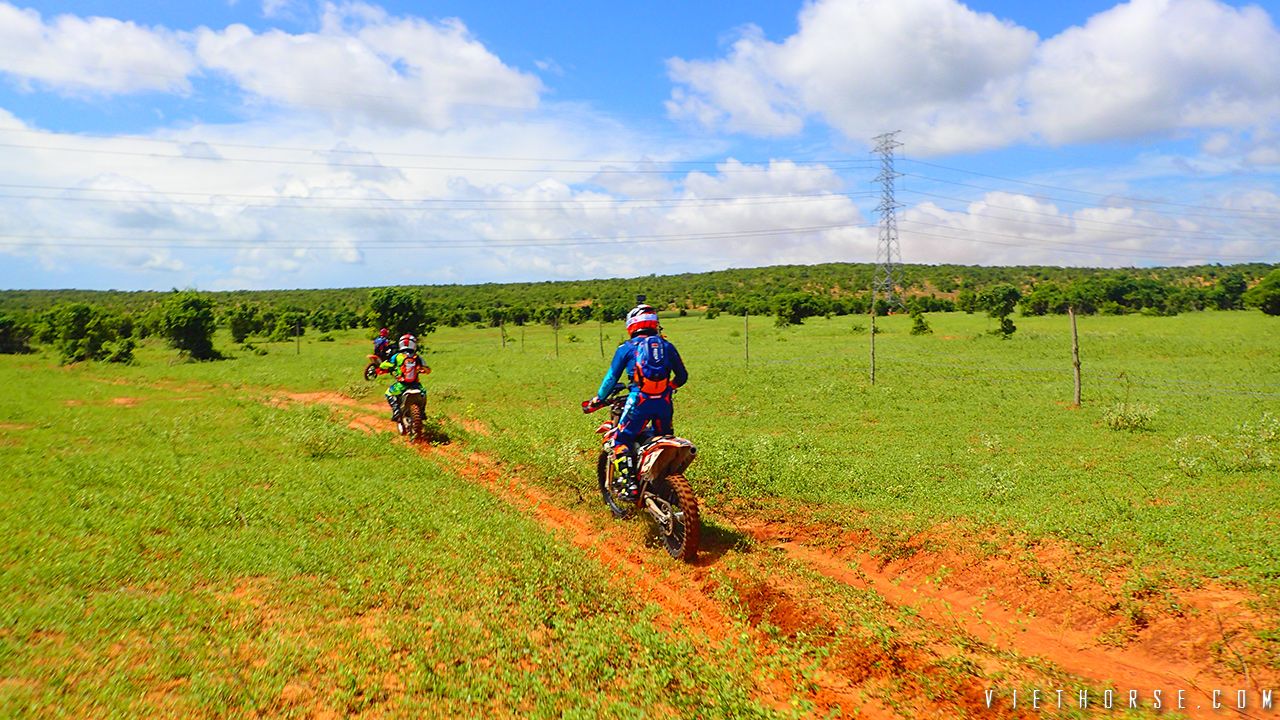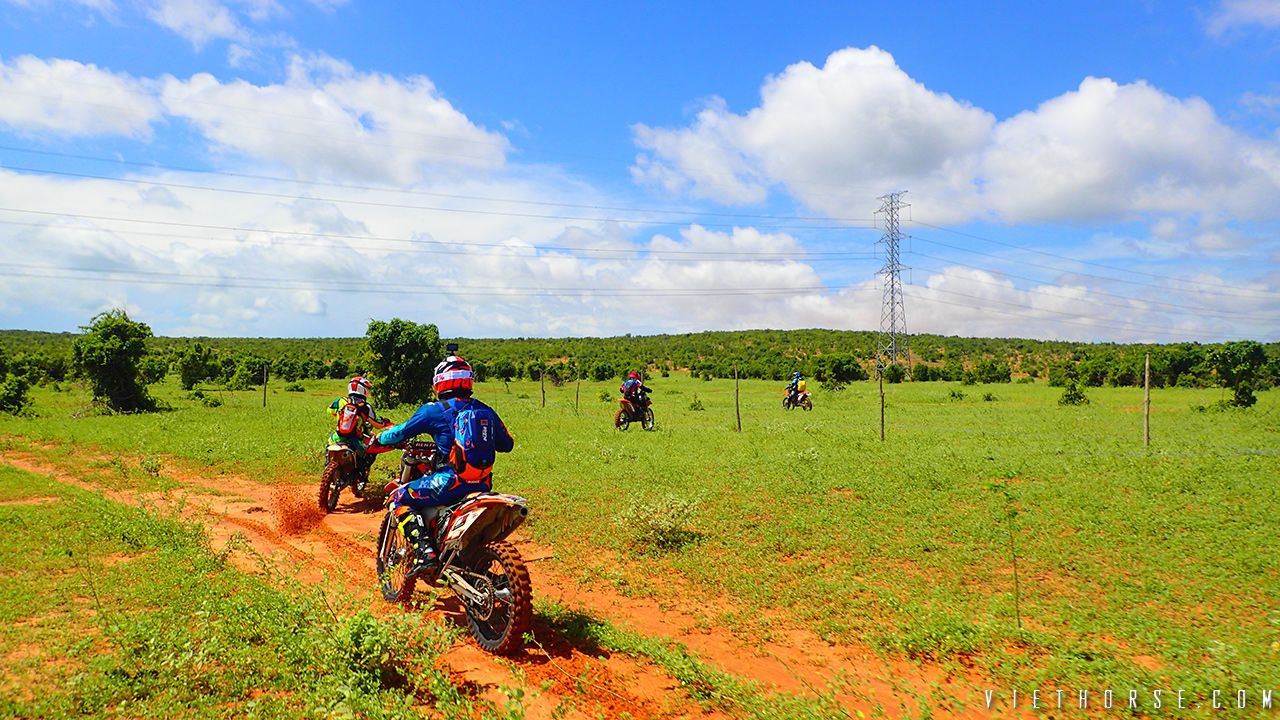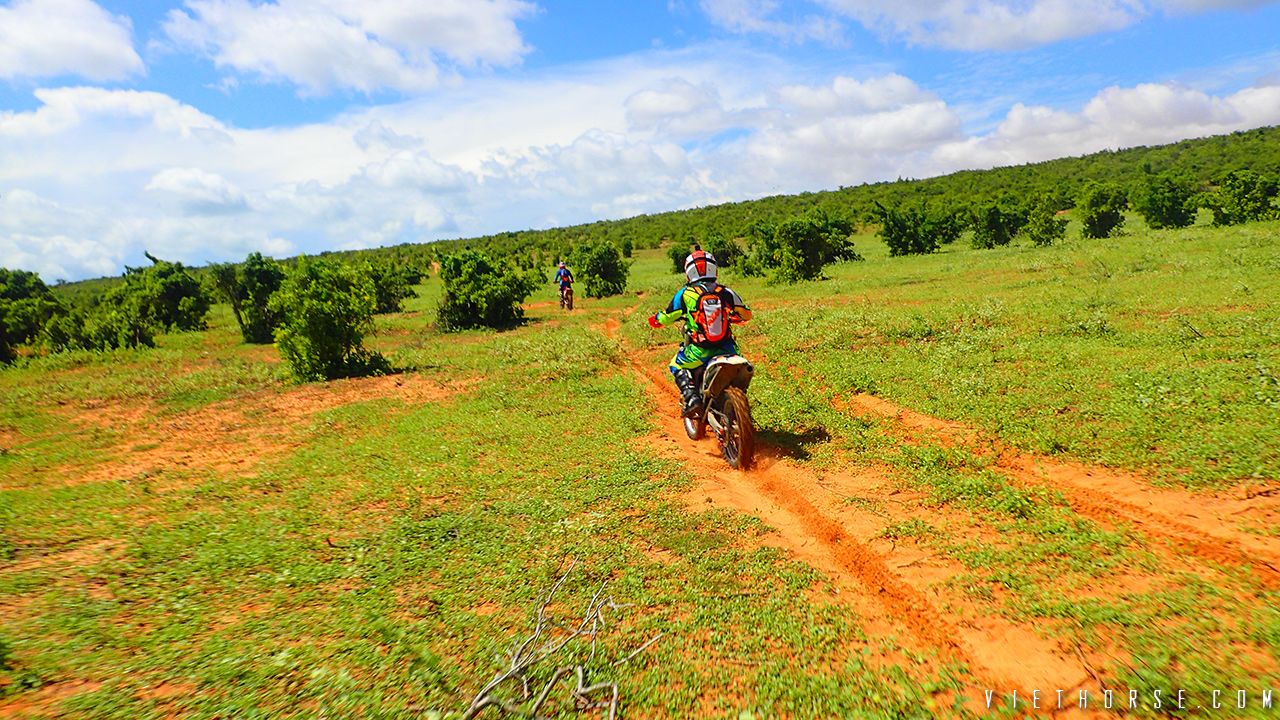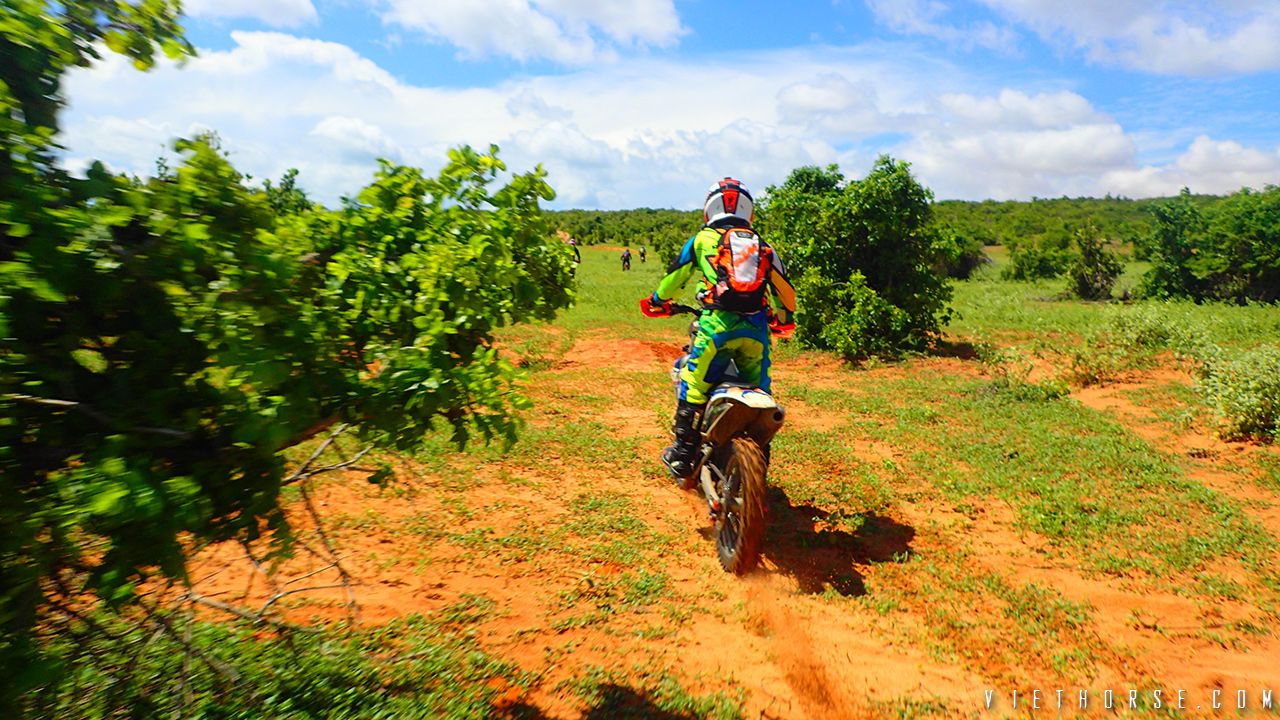 My boy is very well set on his KTM500: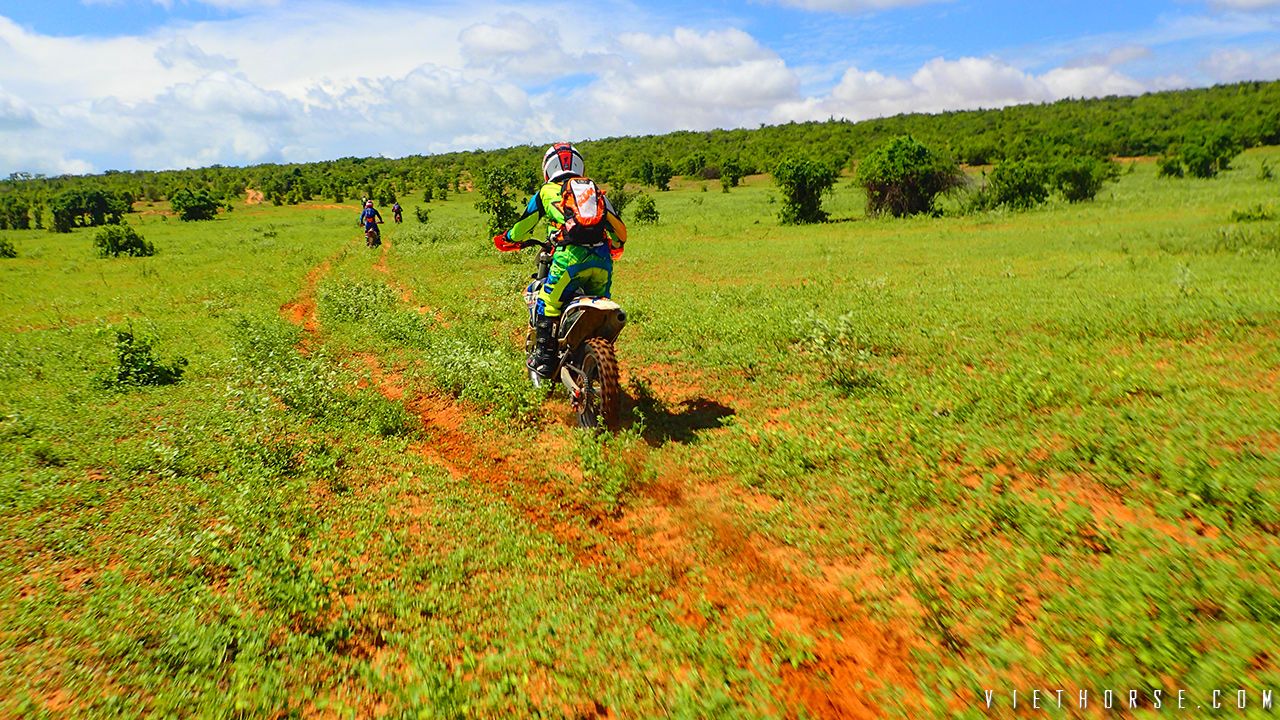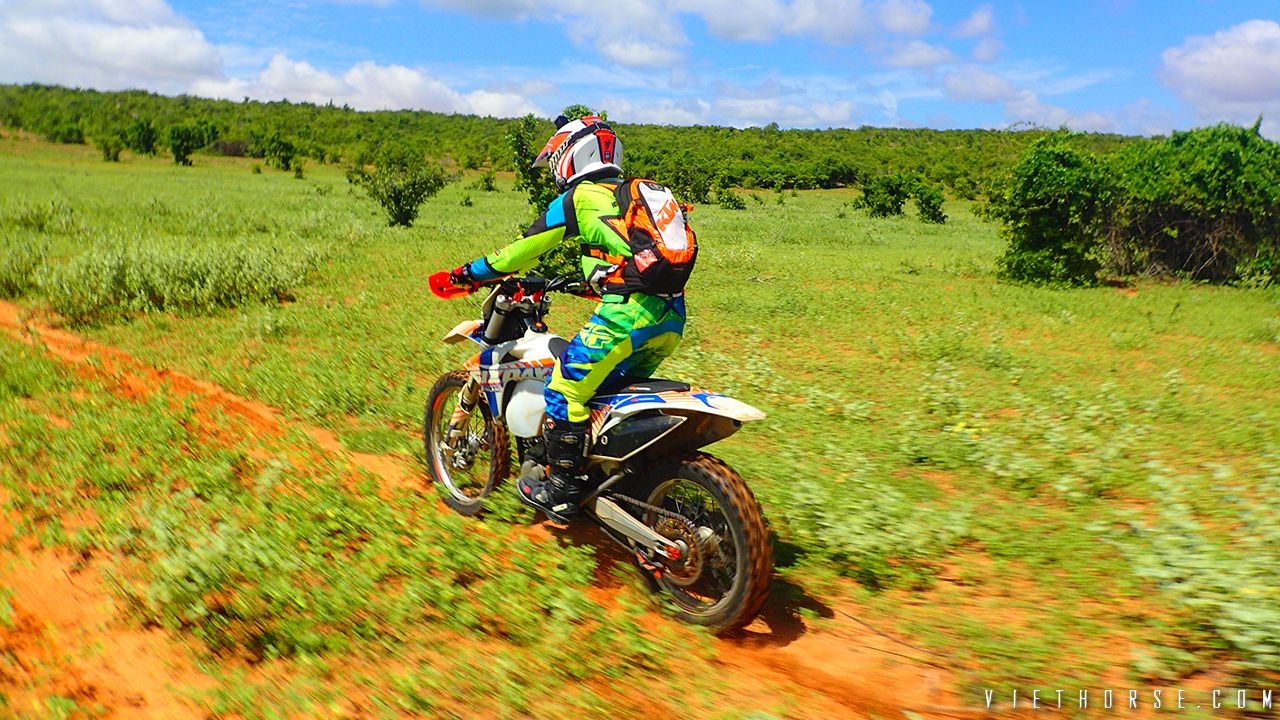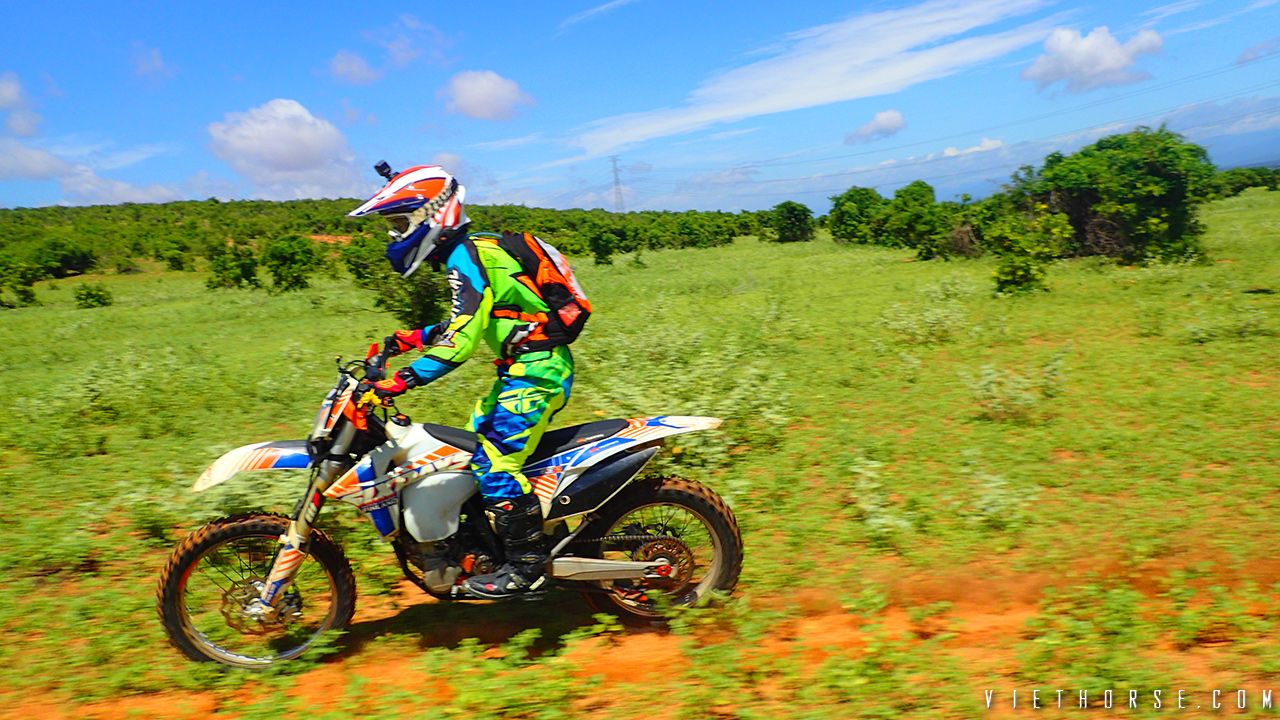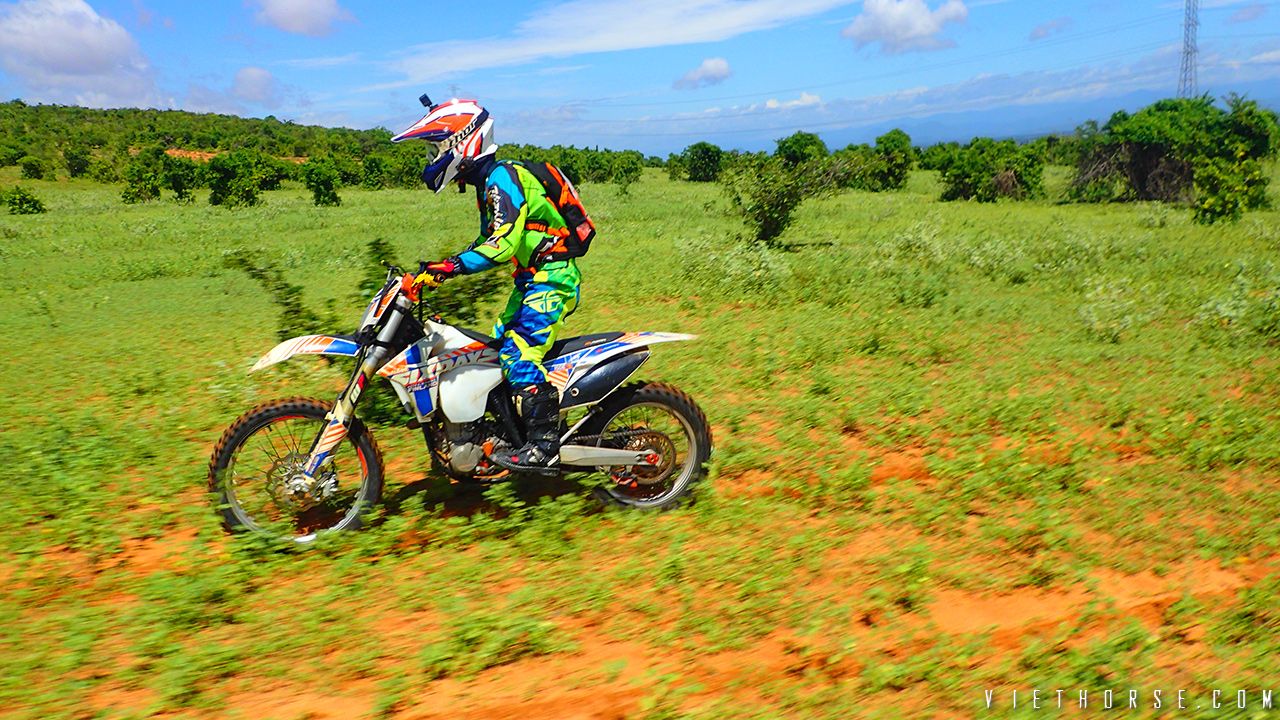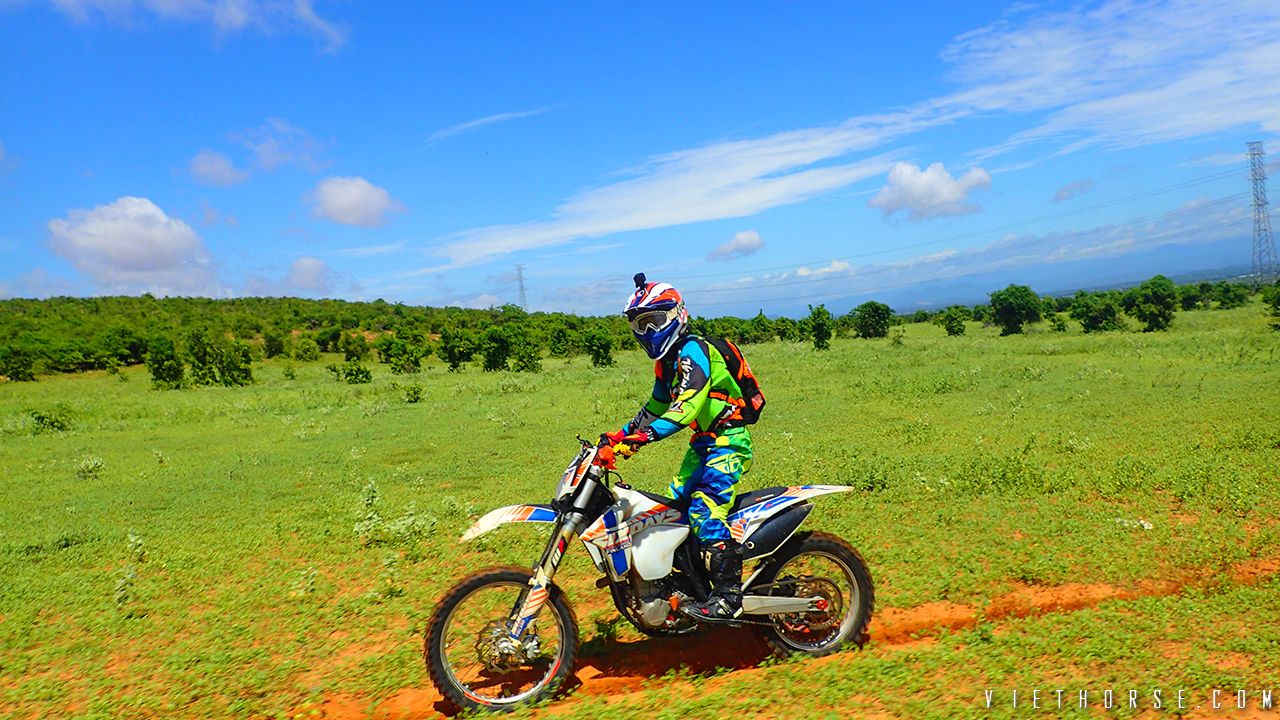 My buddy has his new gears and definitely need a lot more dirt 🙂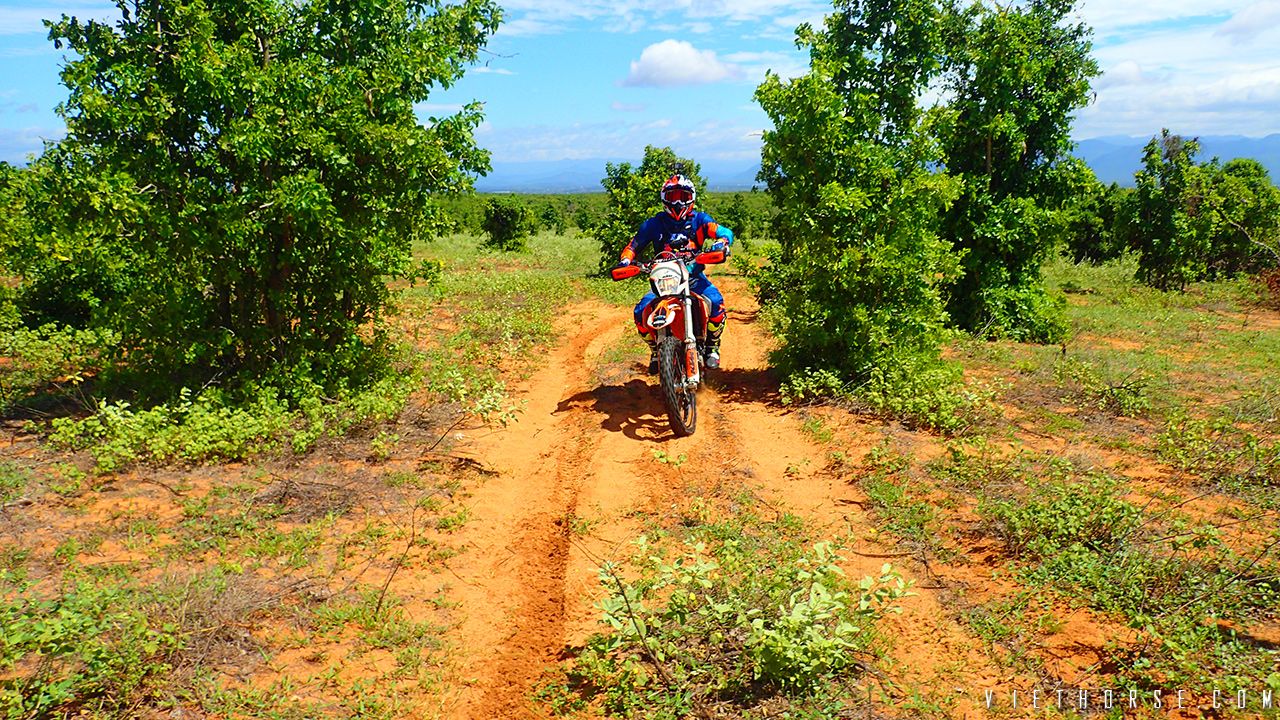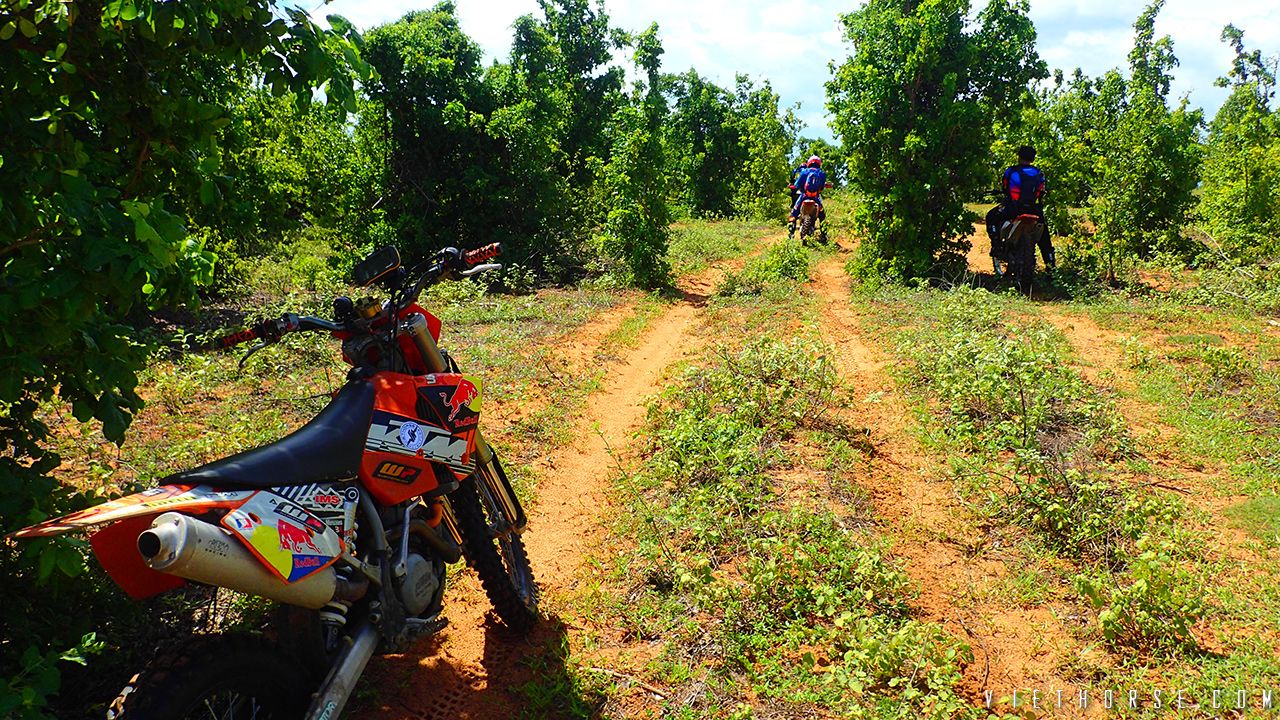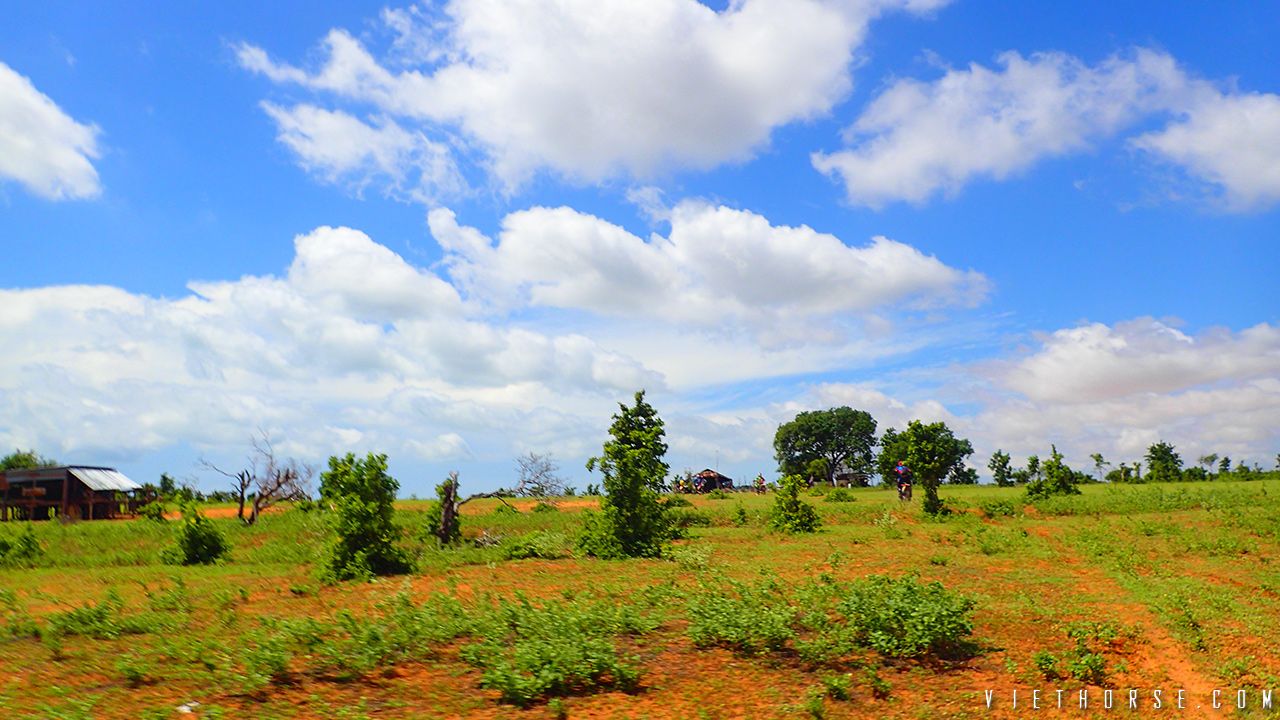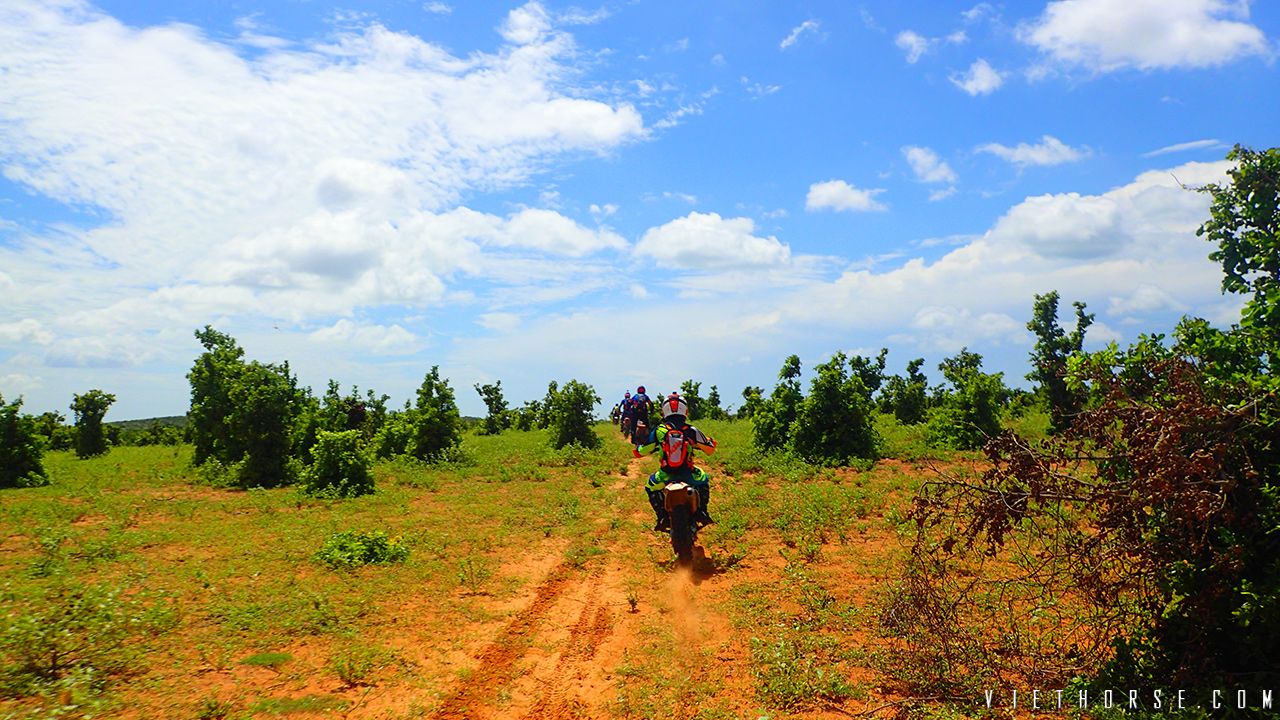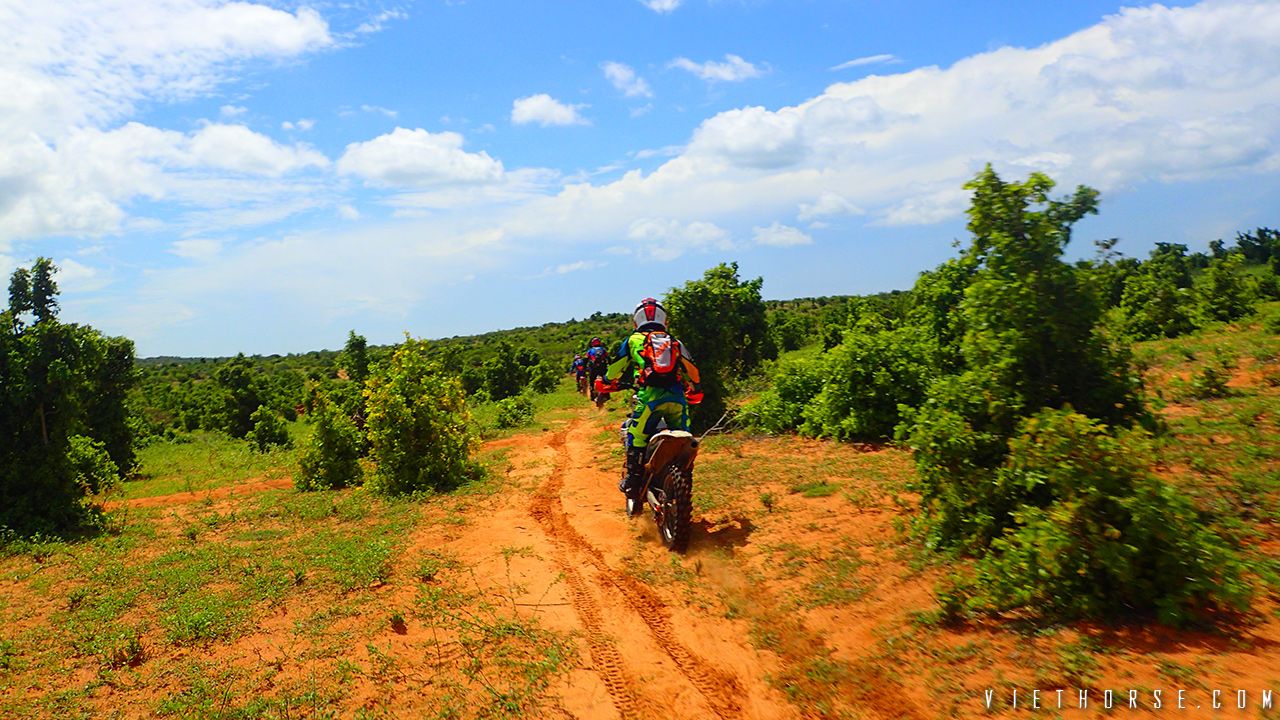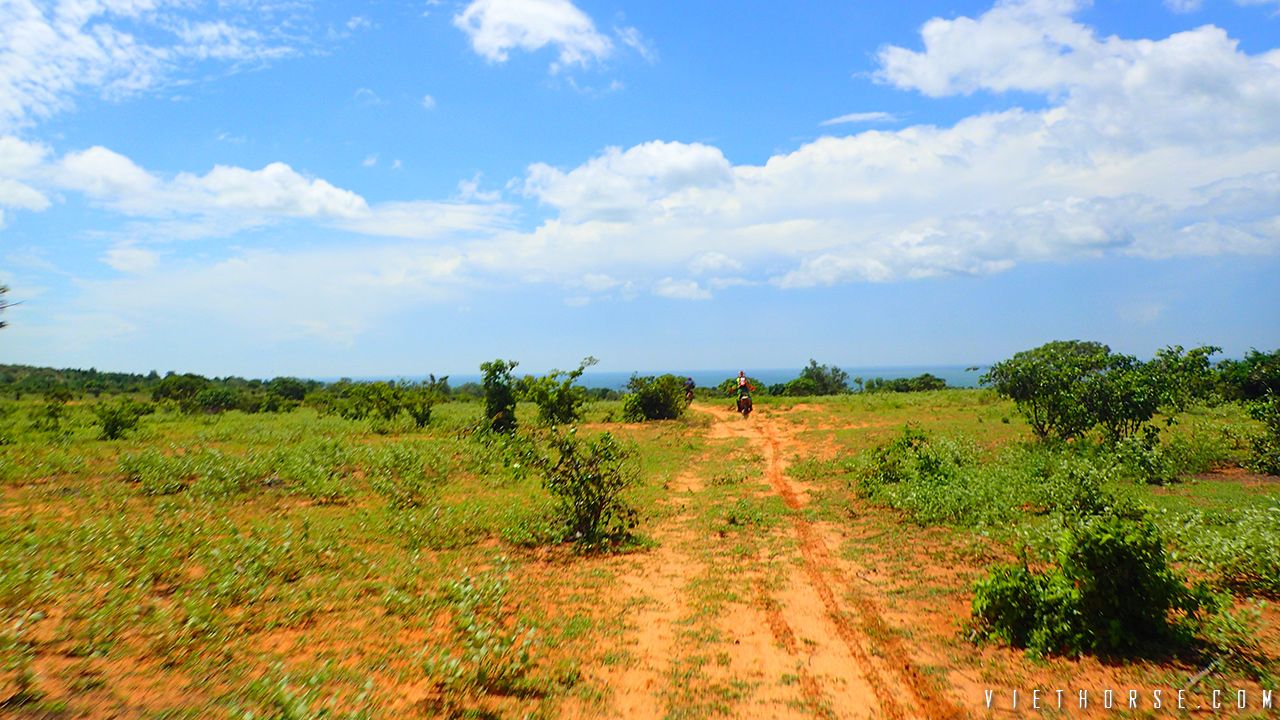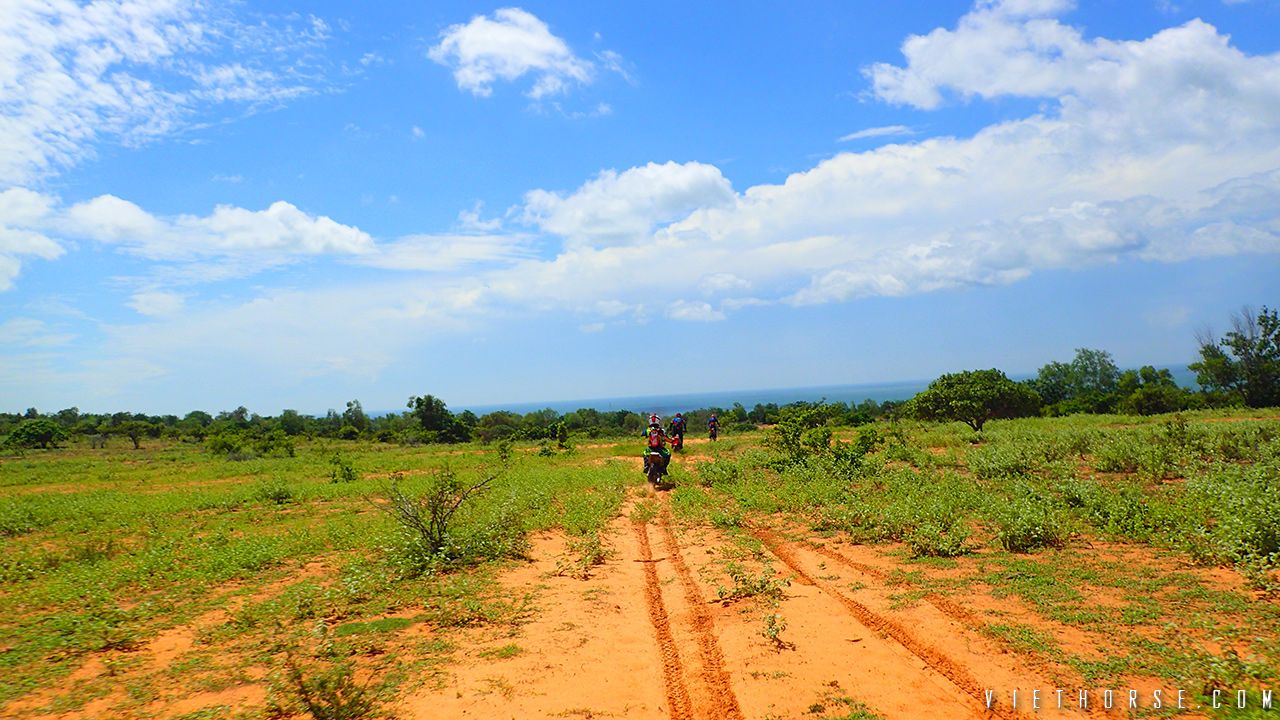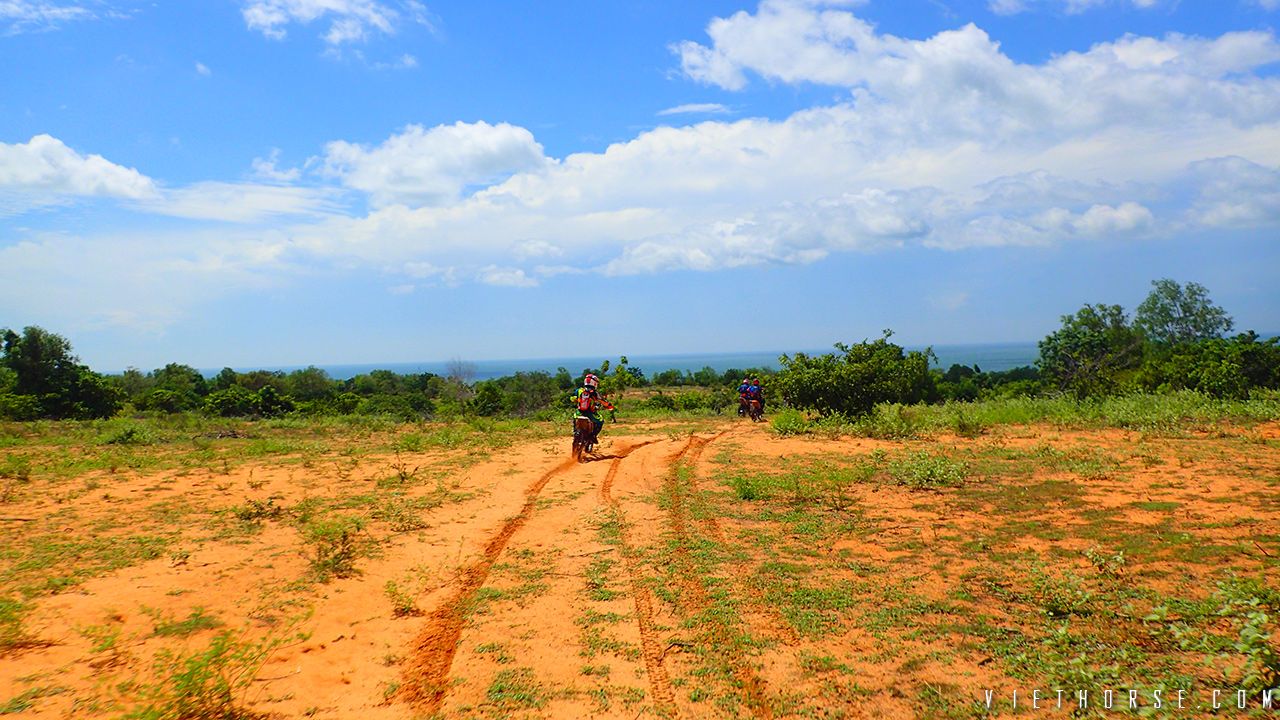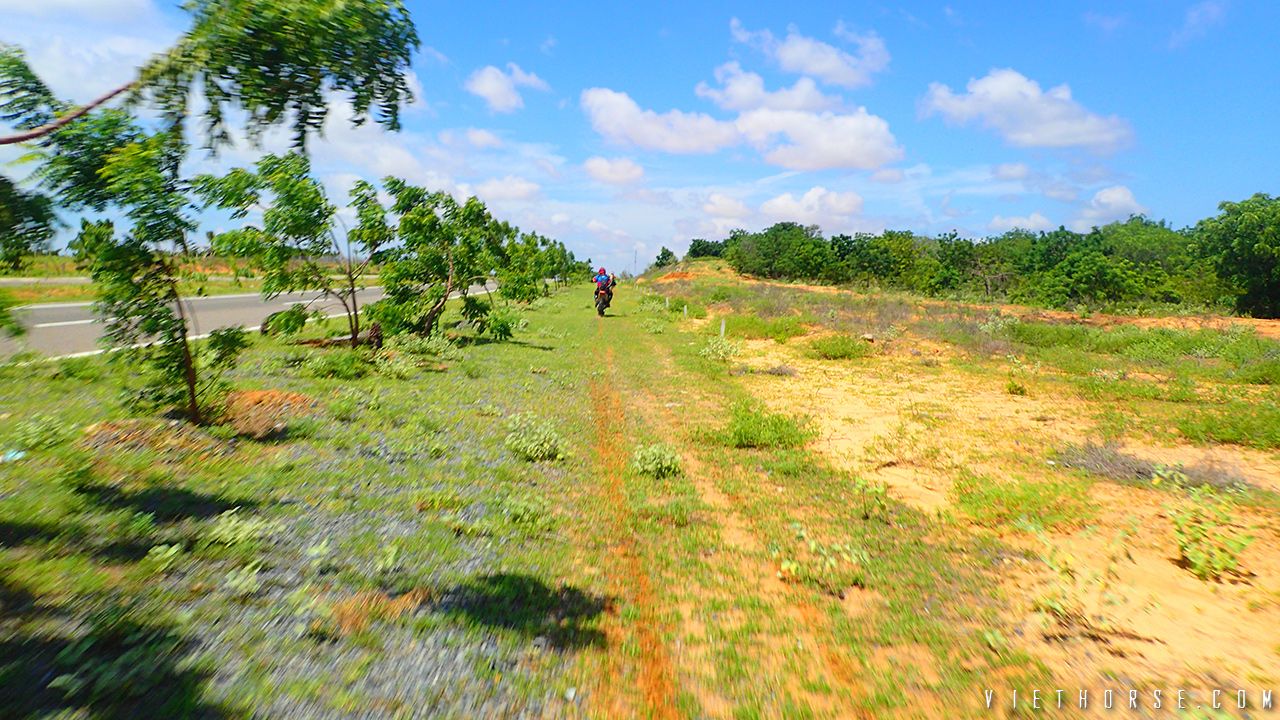 Reach the top of a sand dune: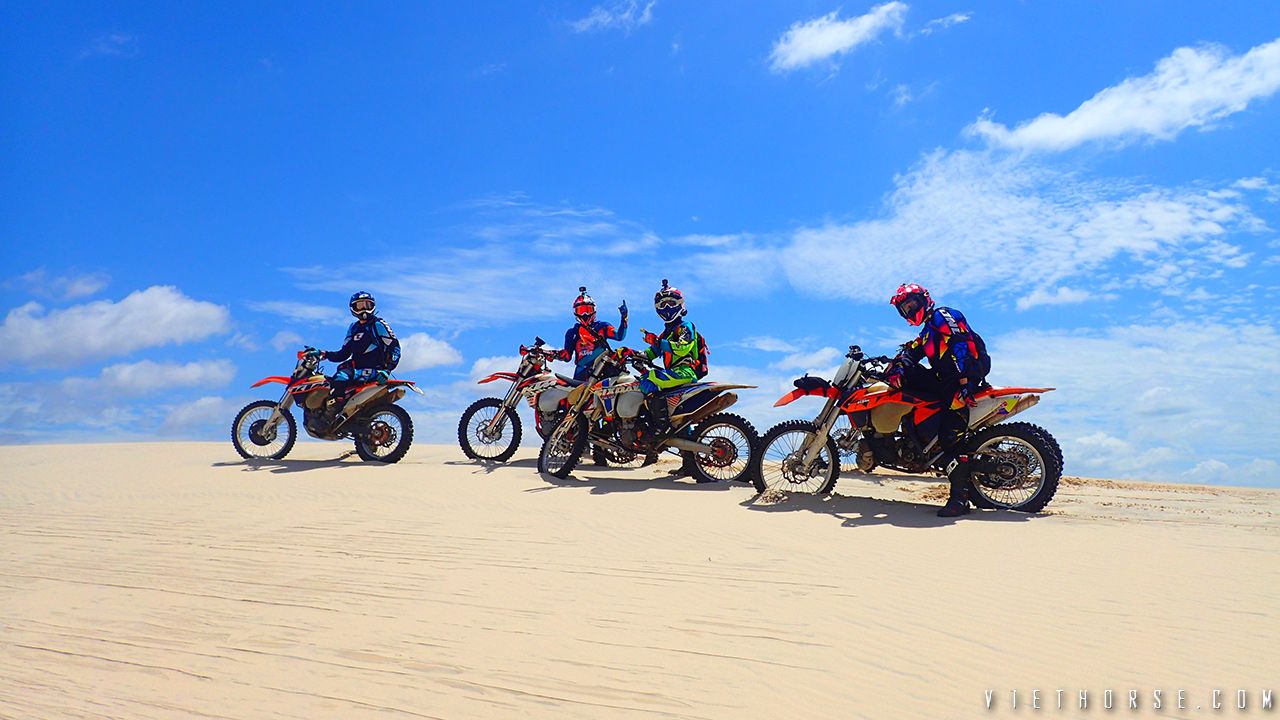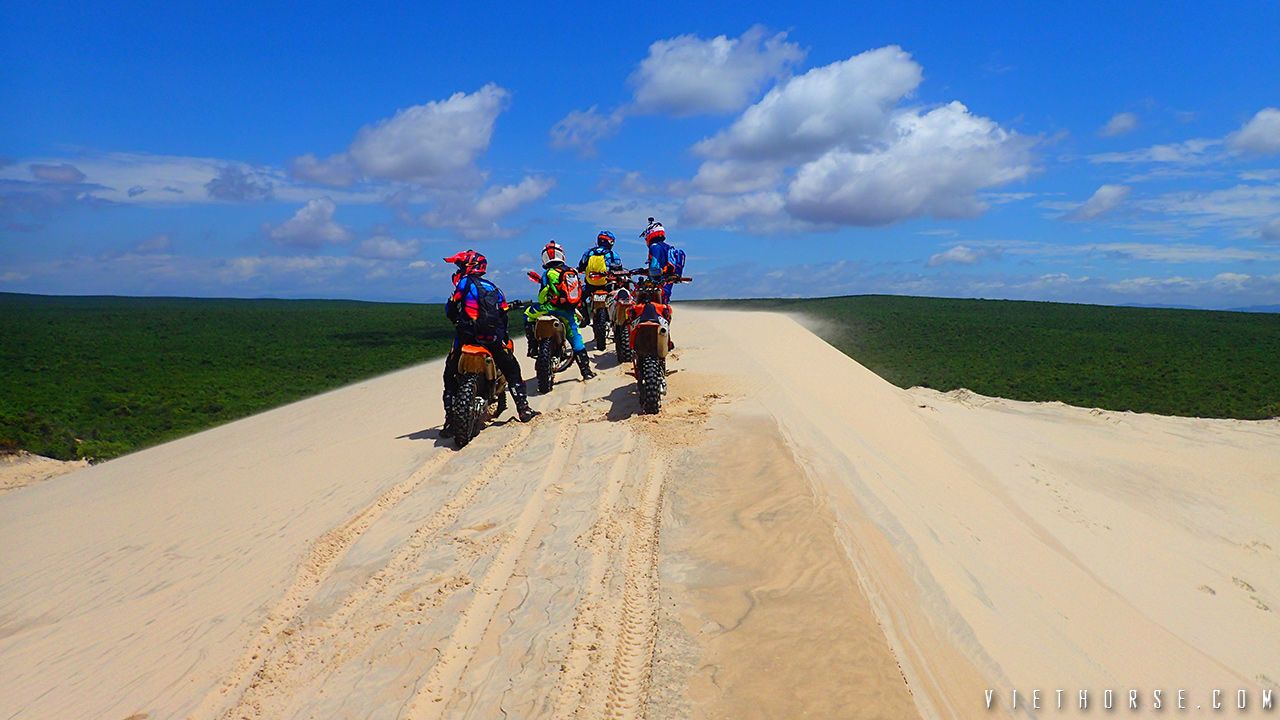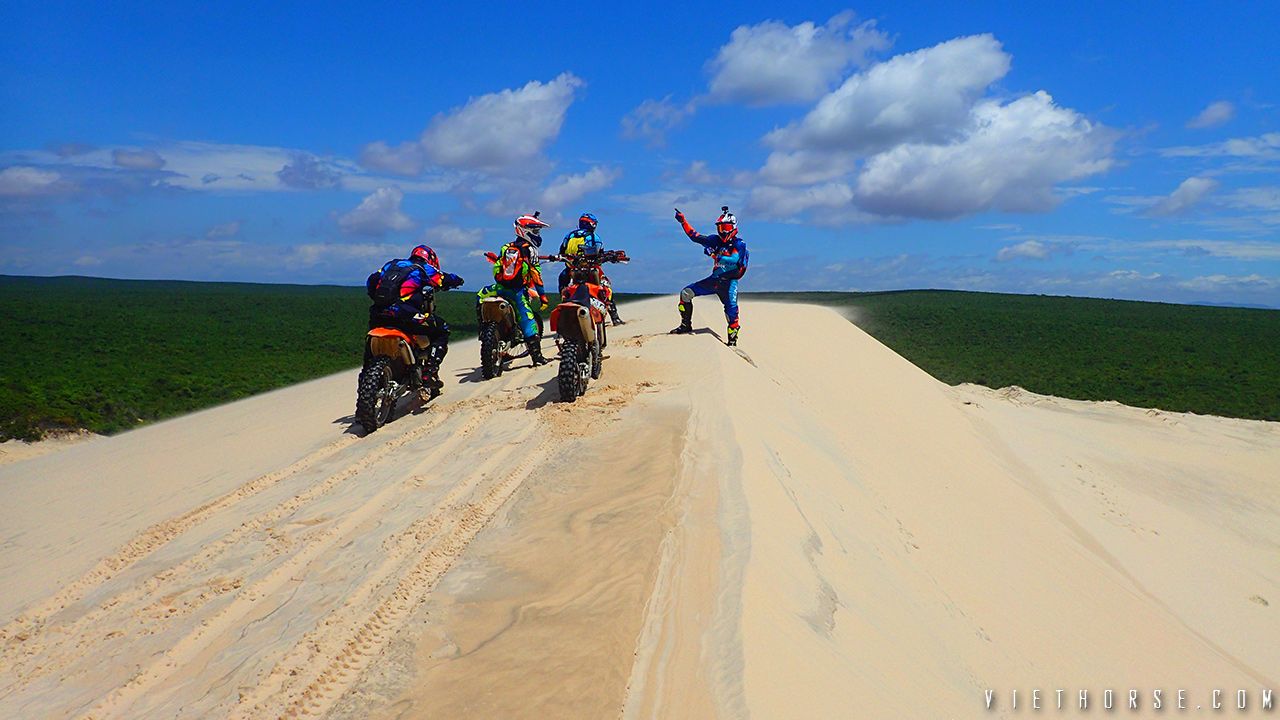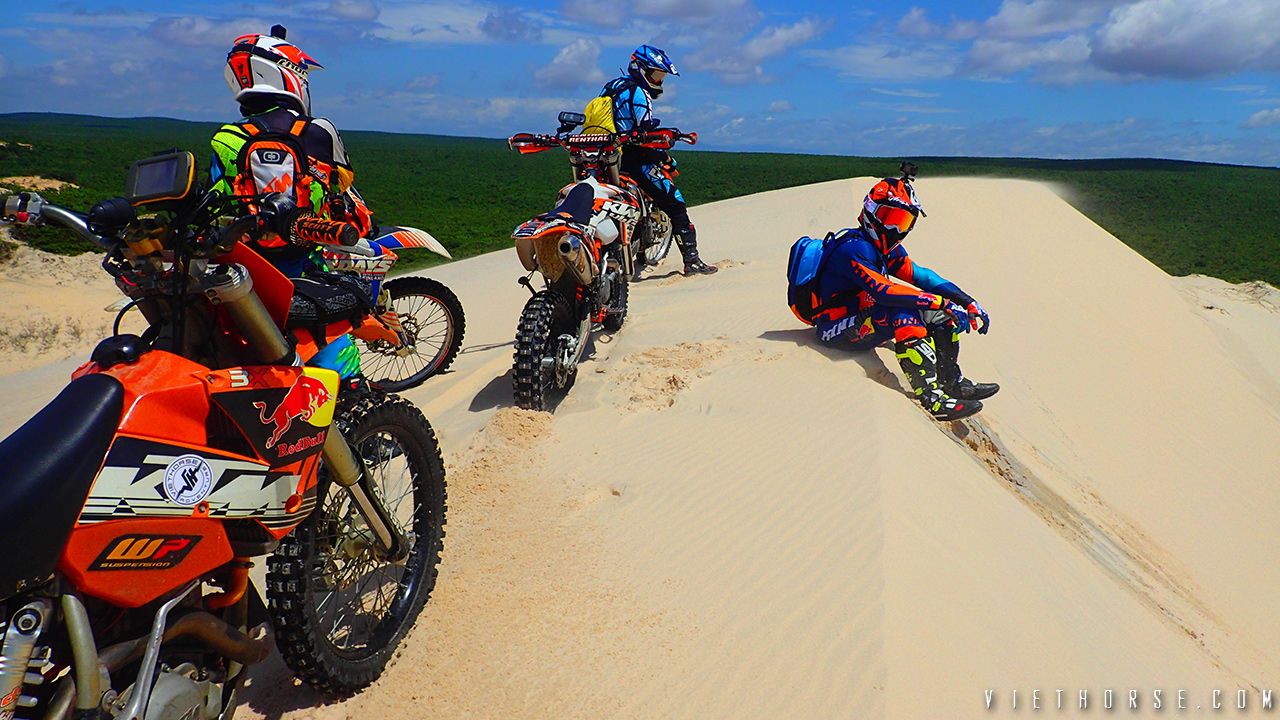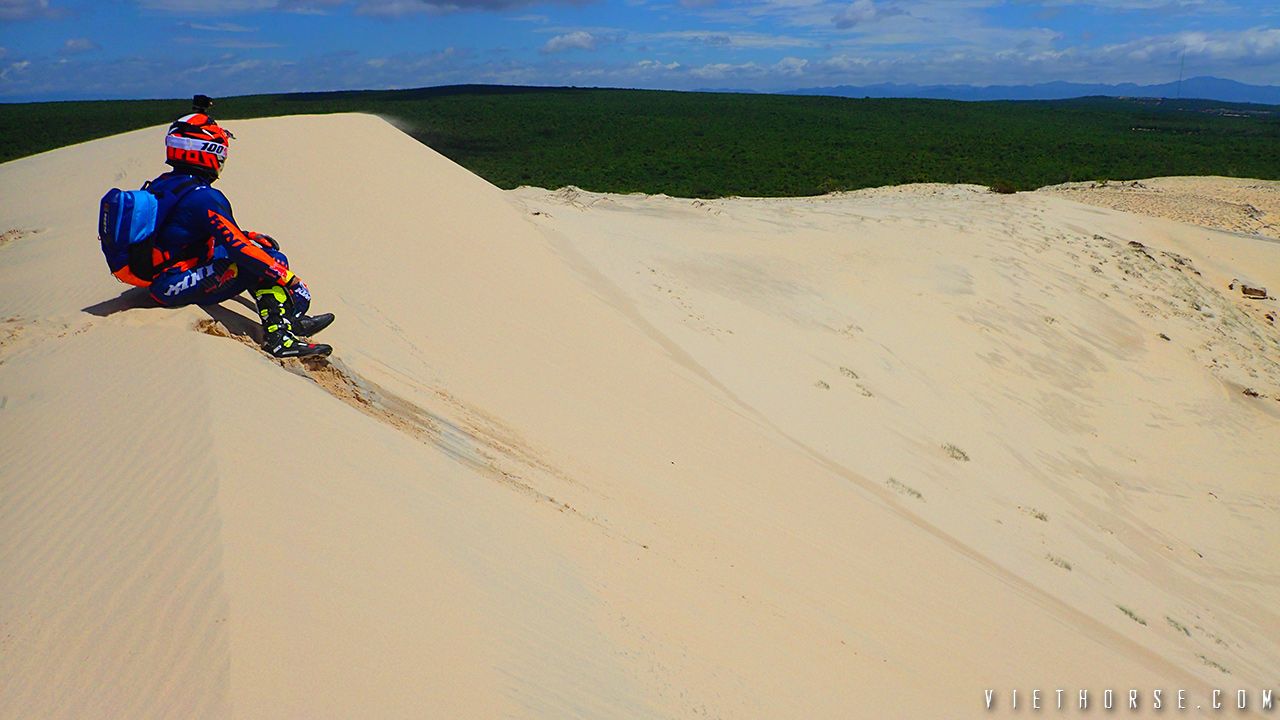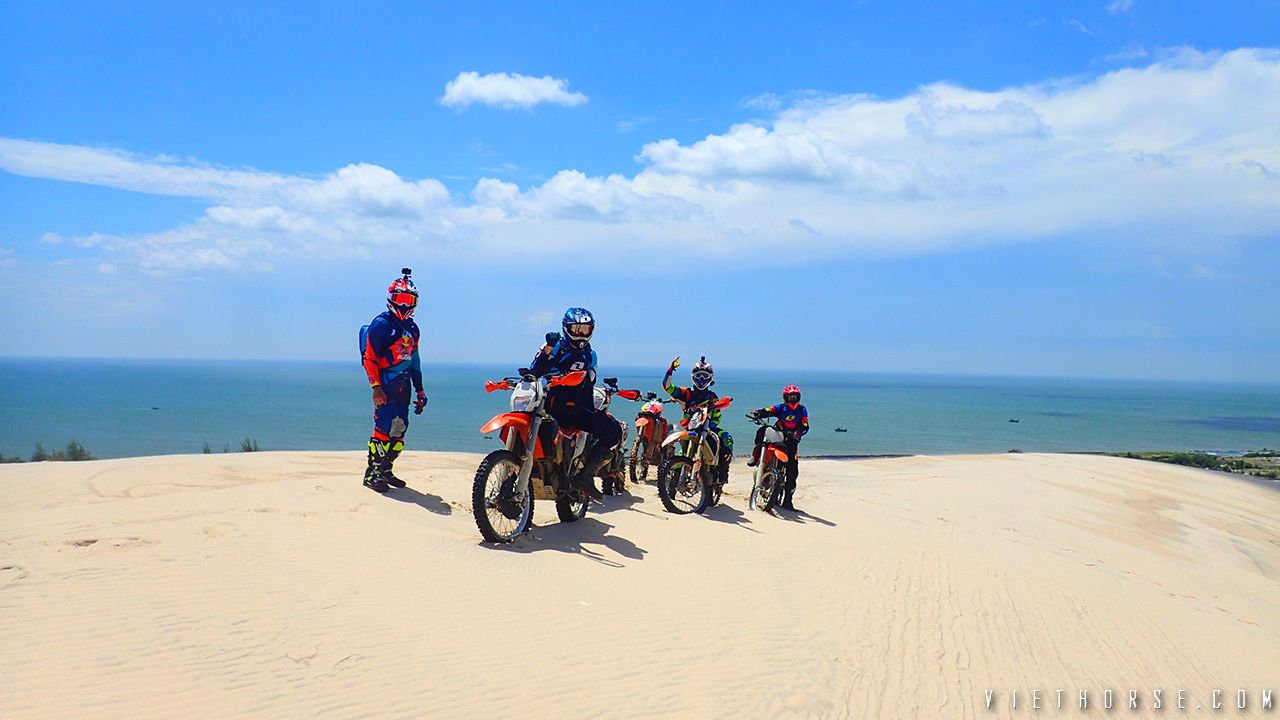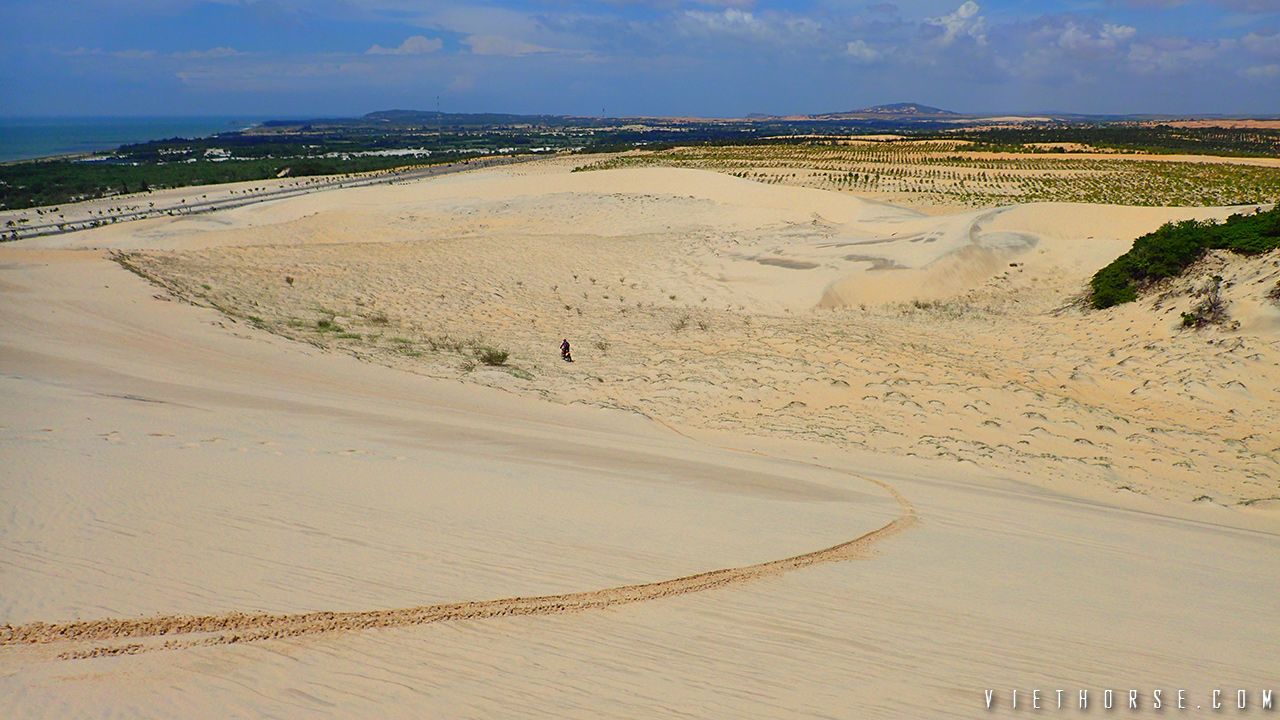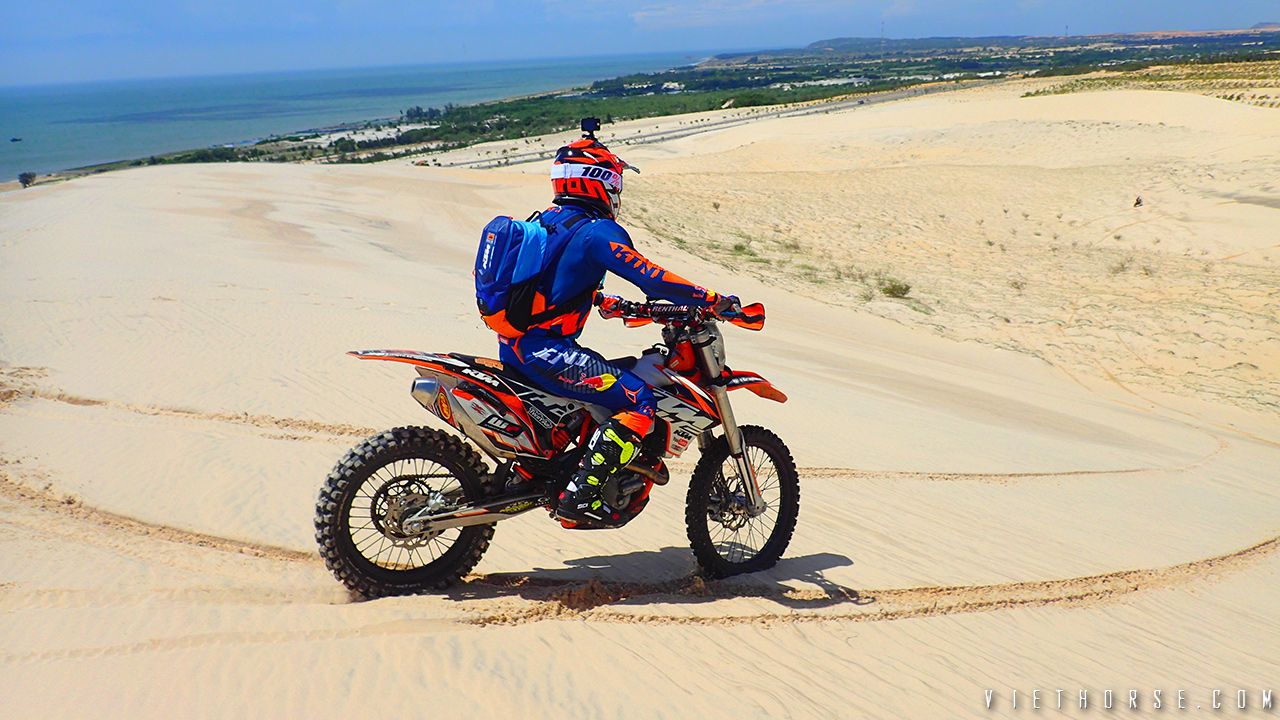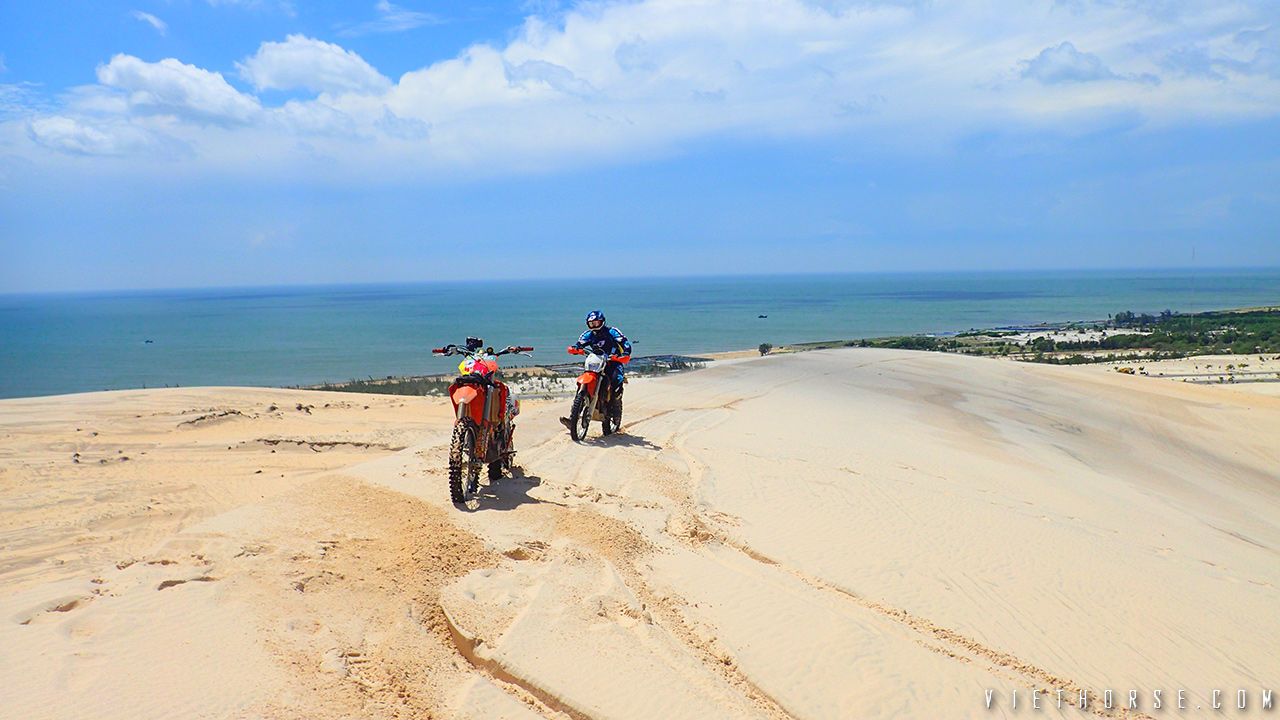 My old ride is still performing very well, just love it!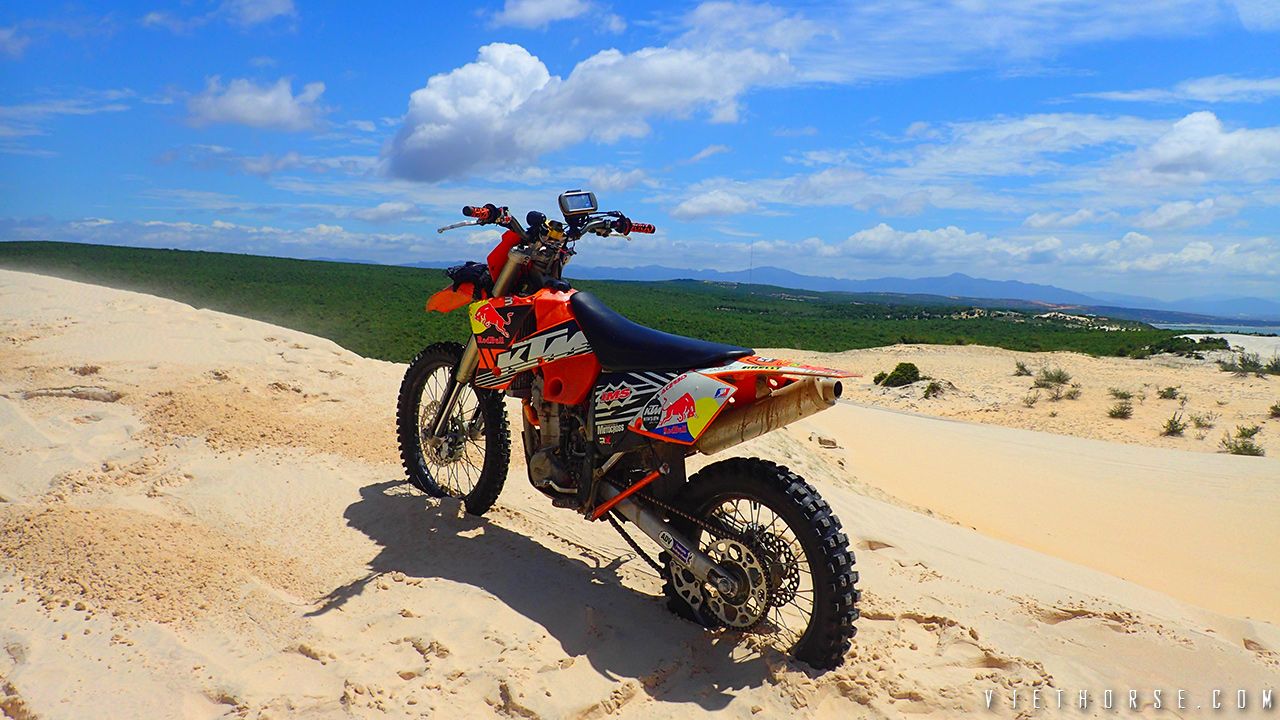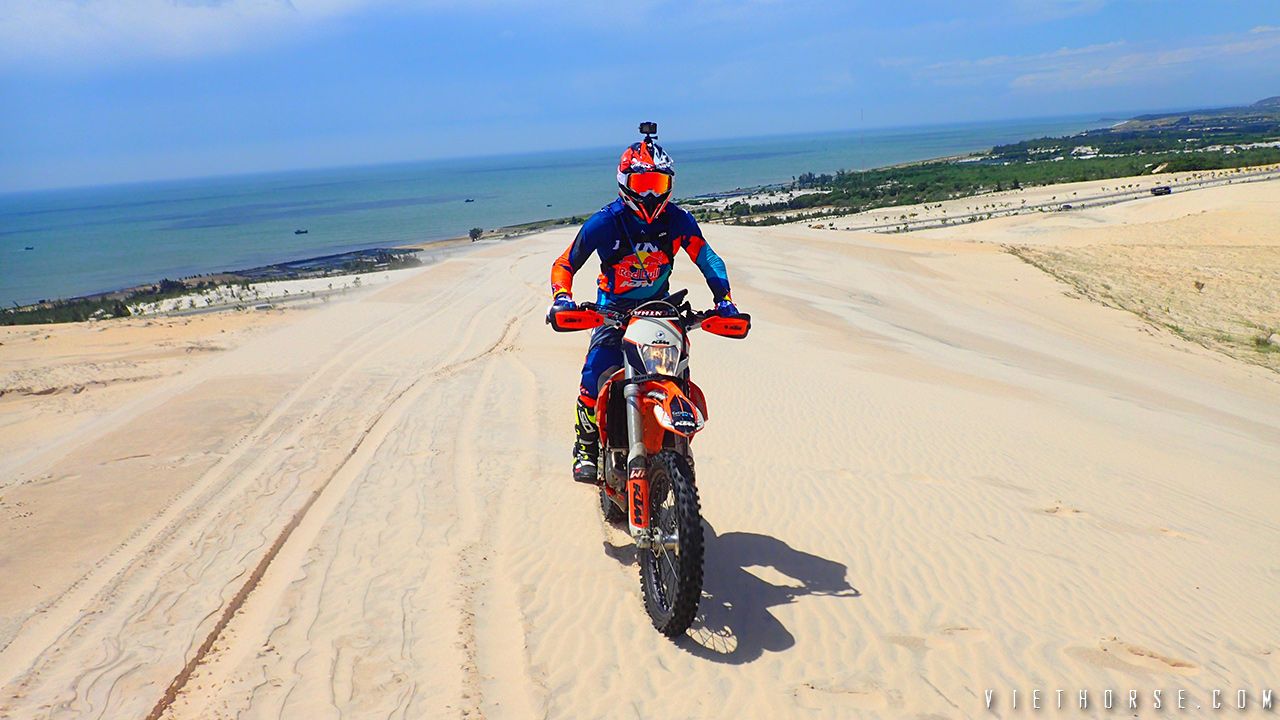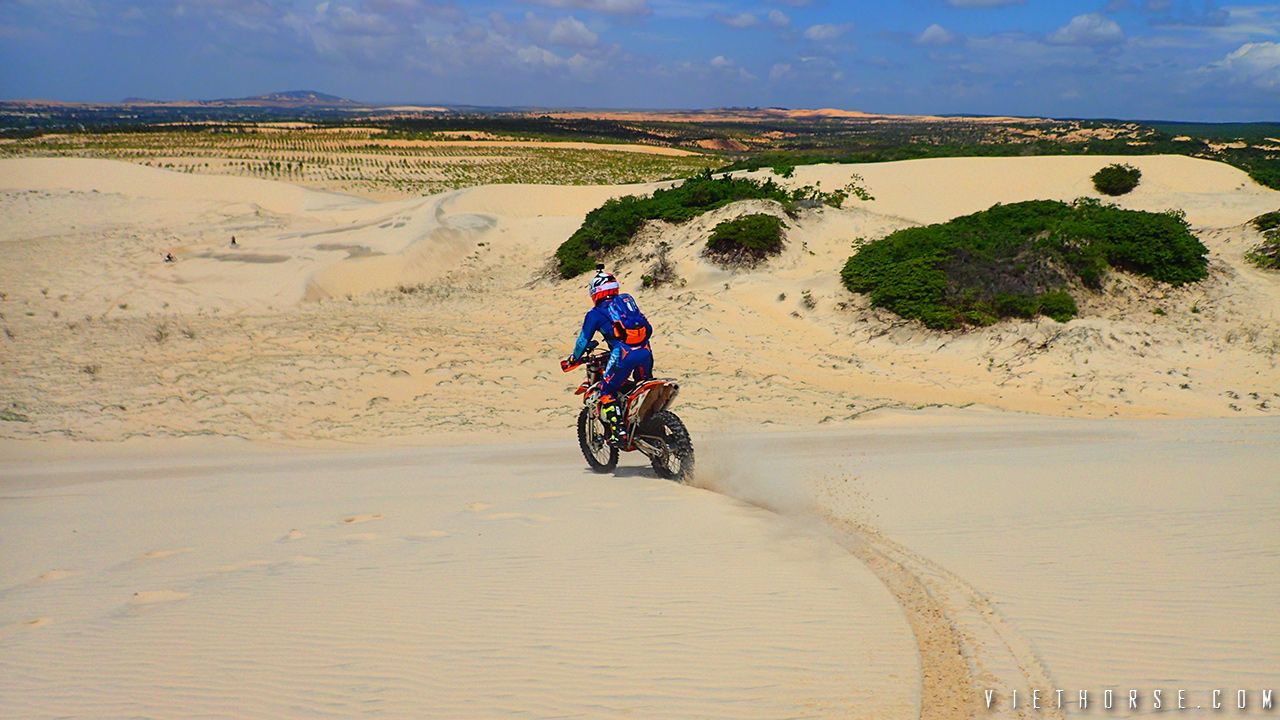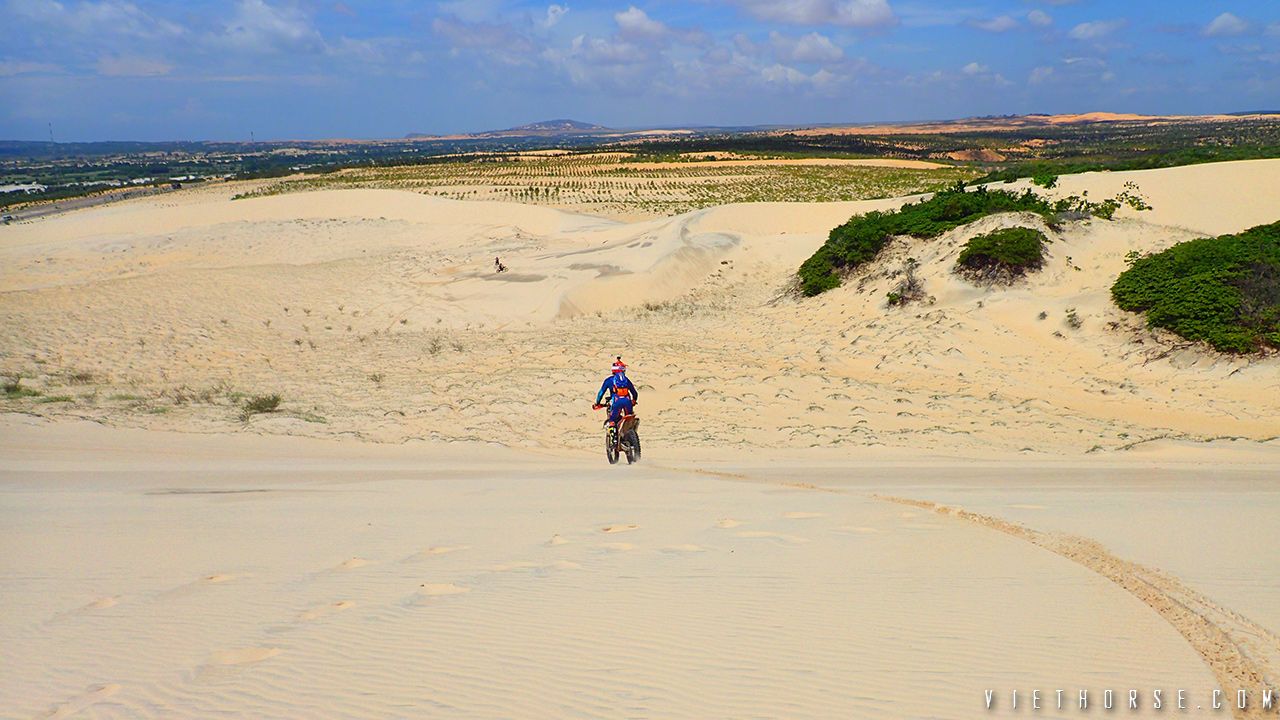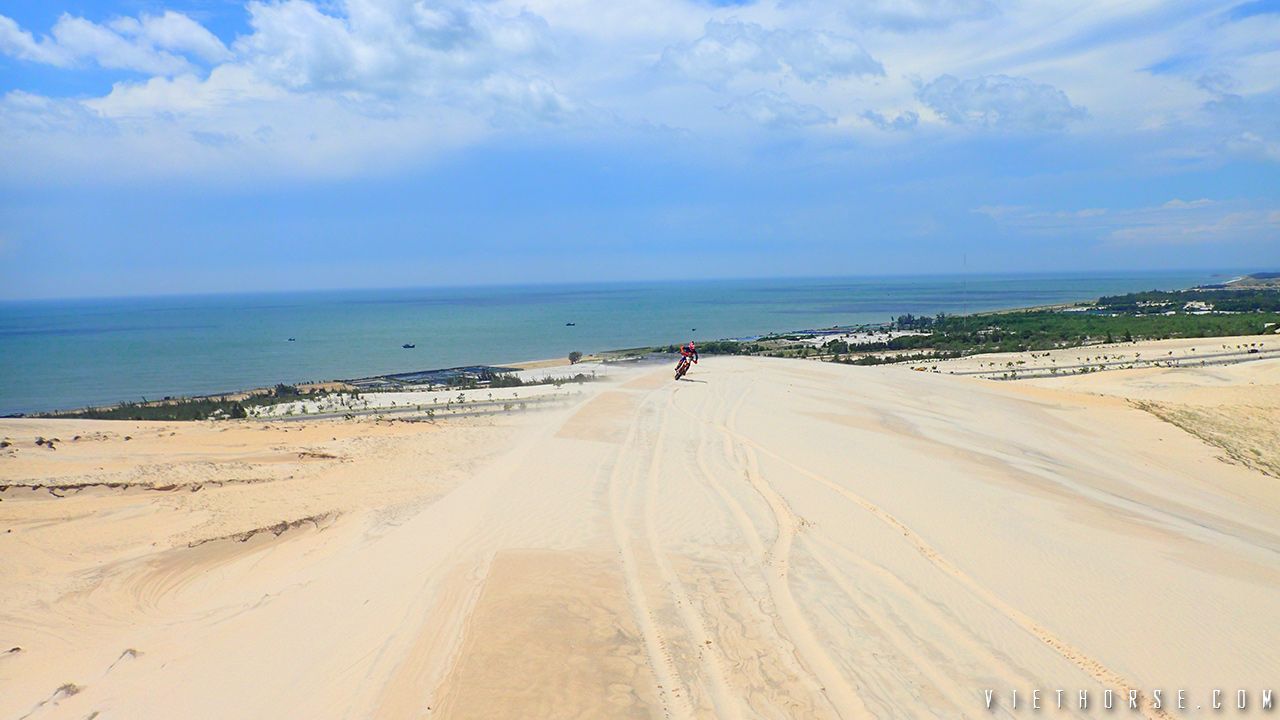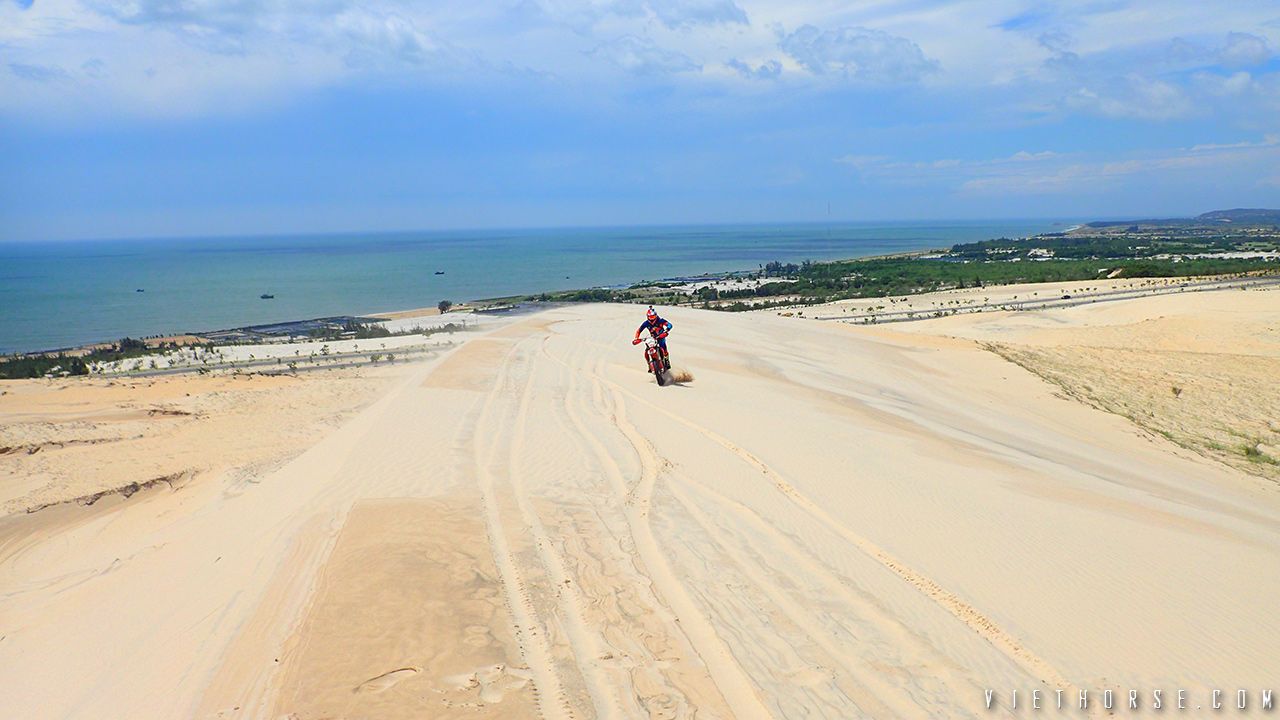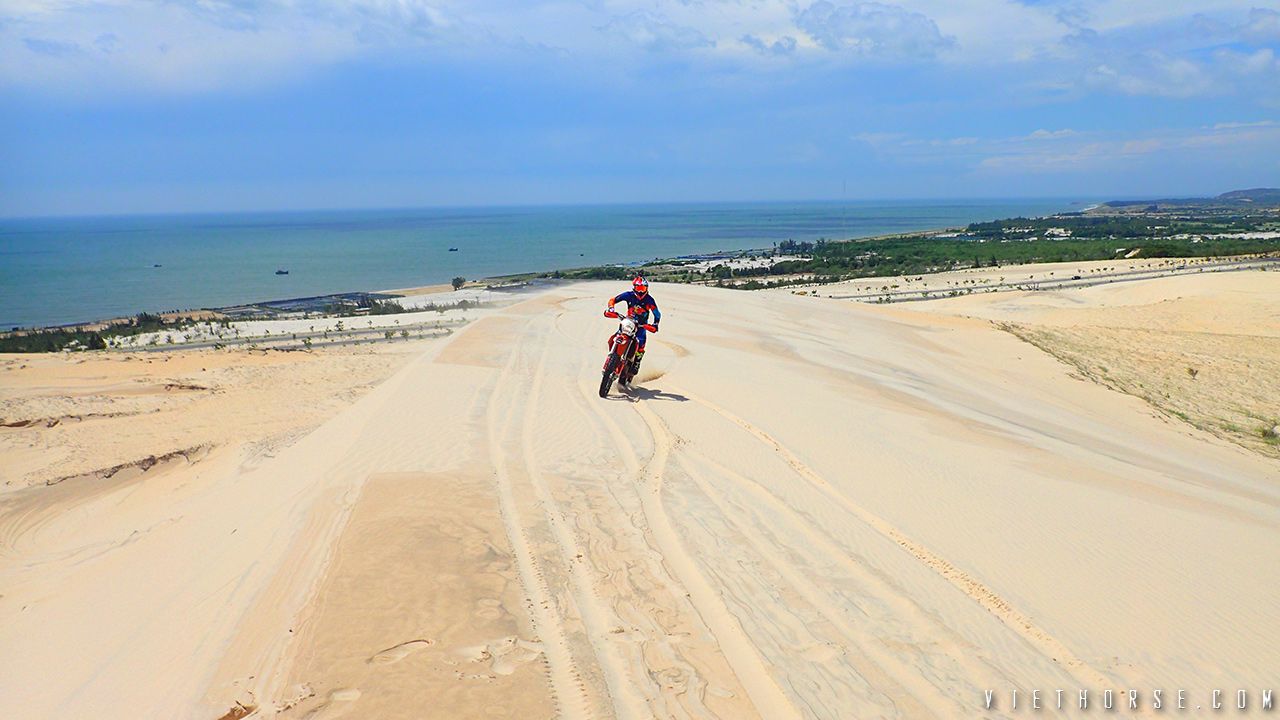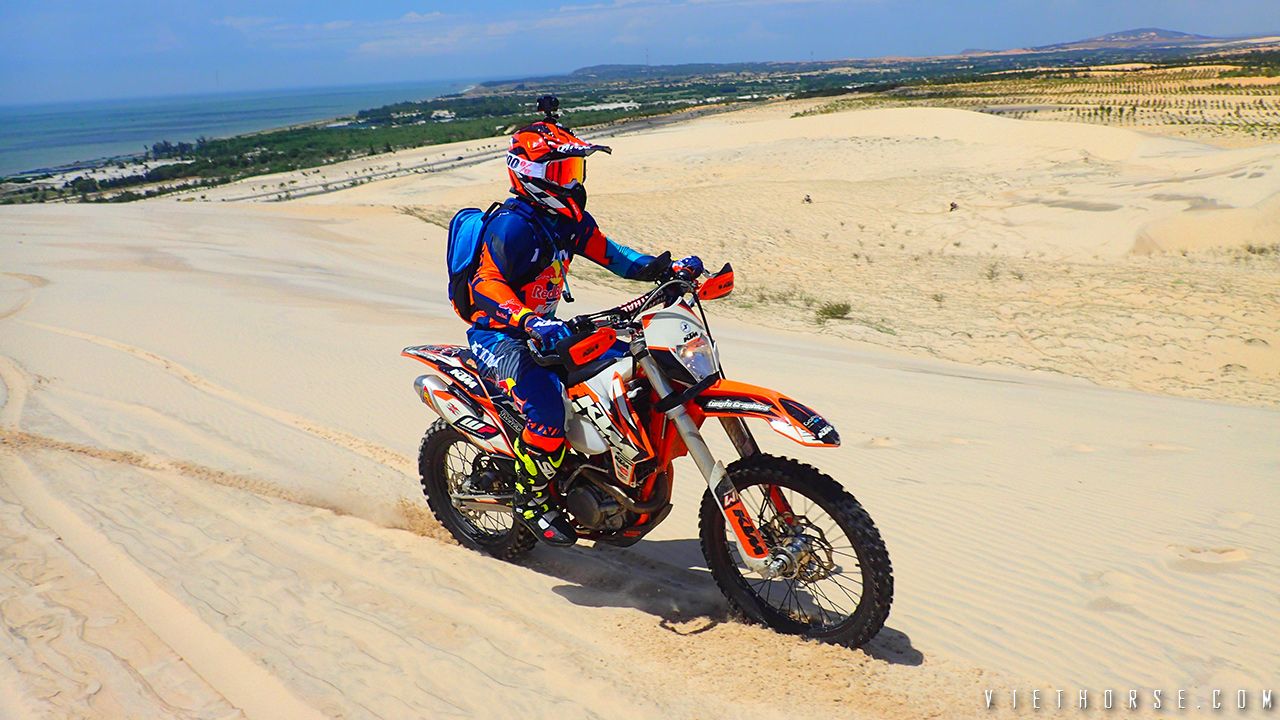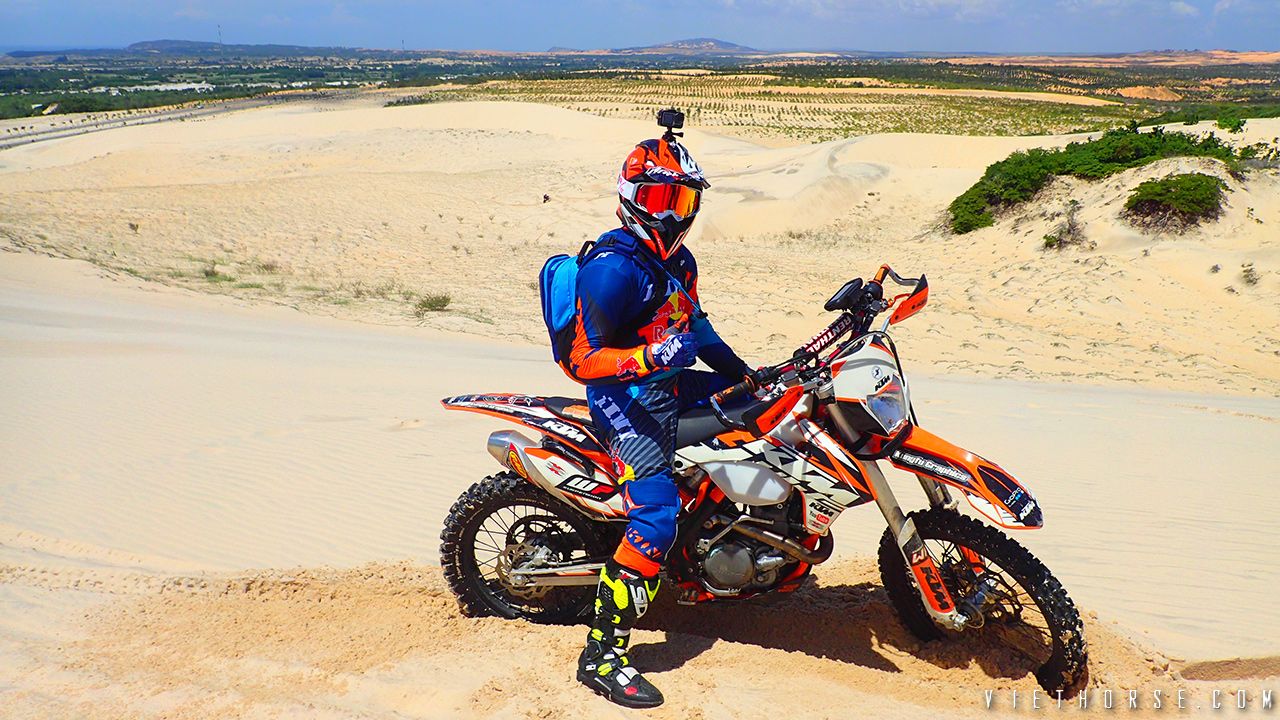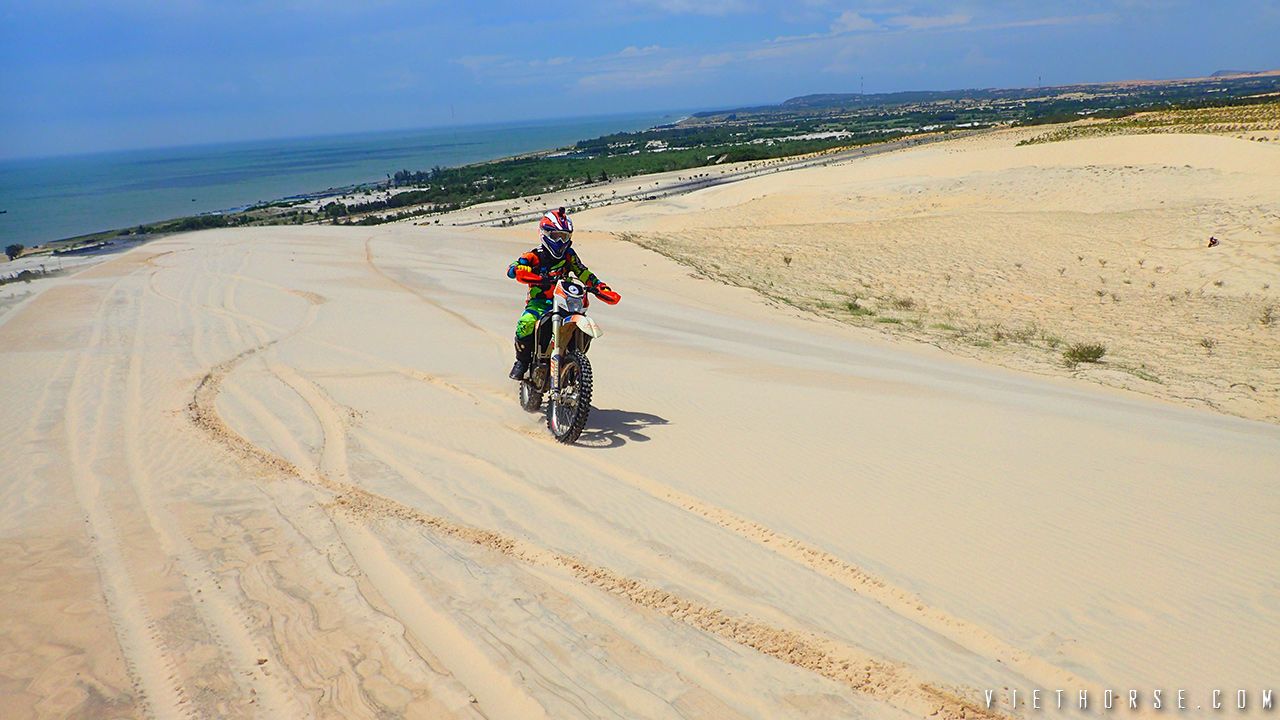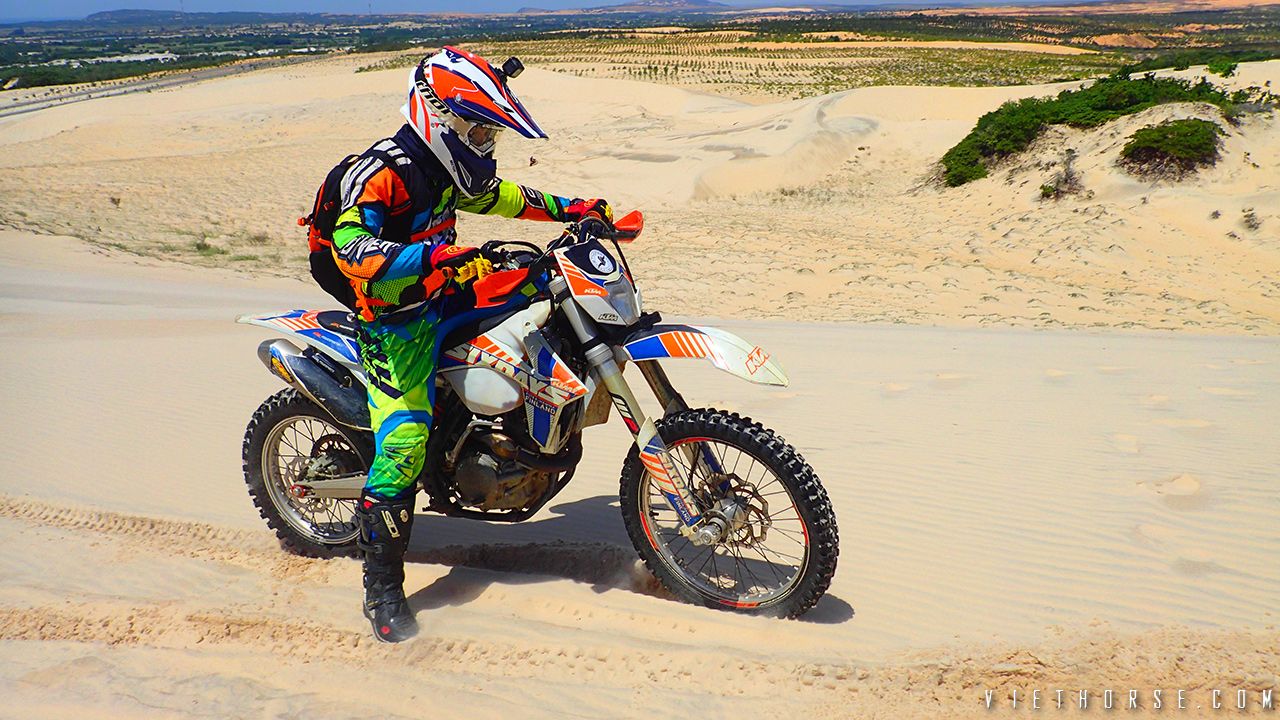 Do you see our happy faces?!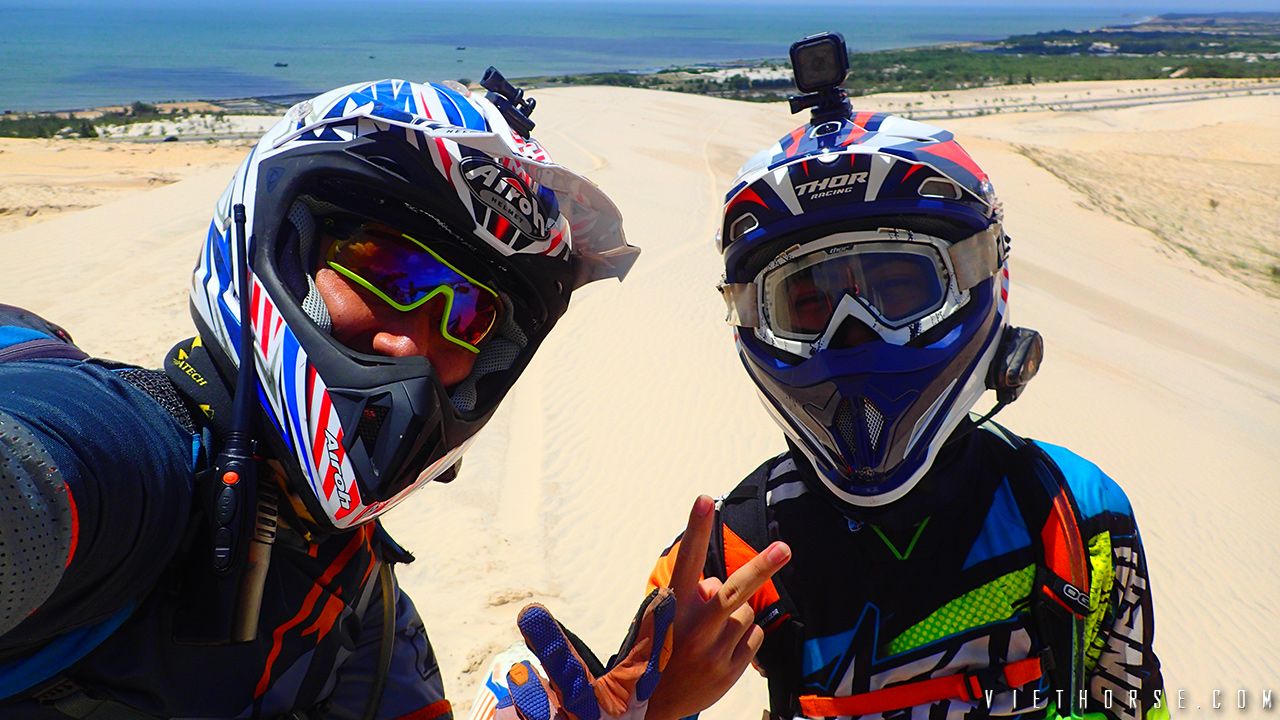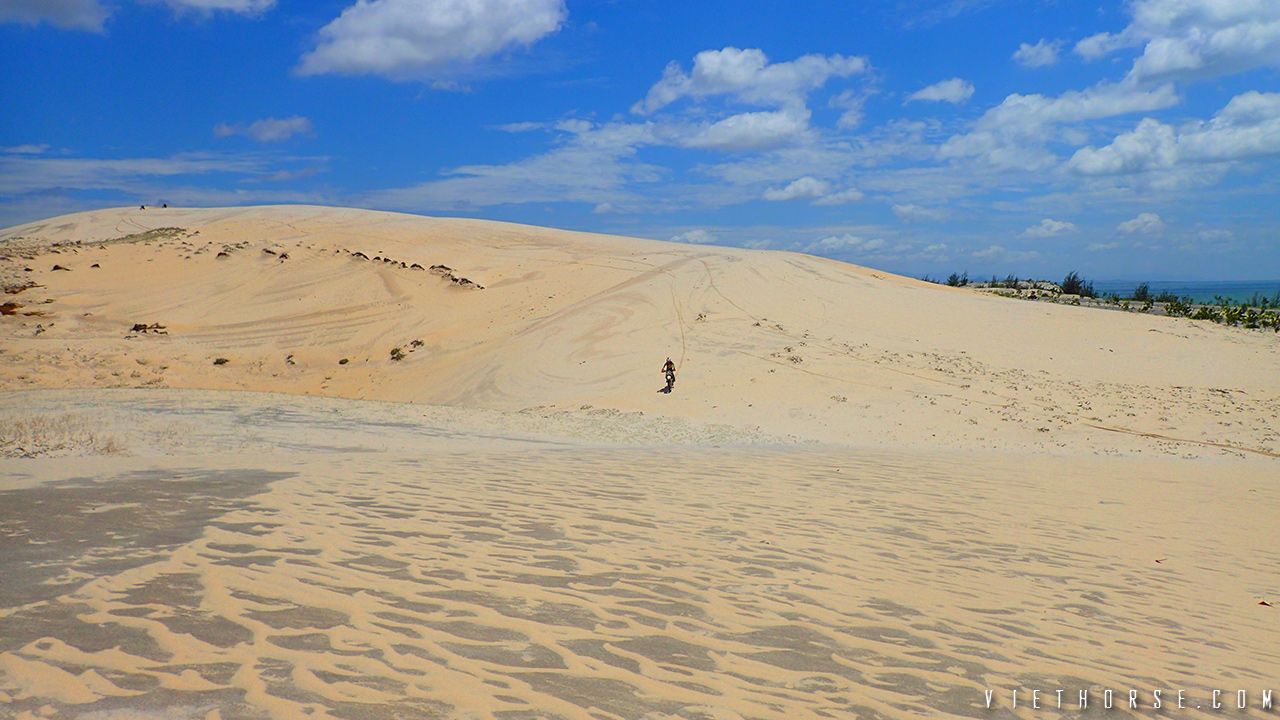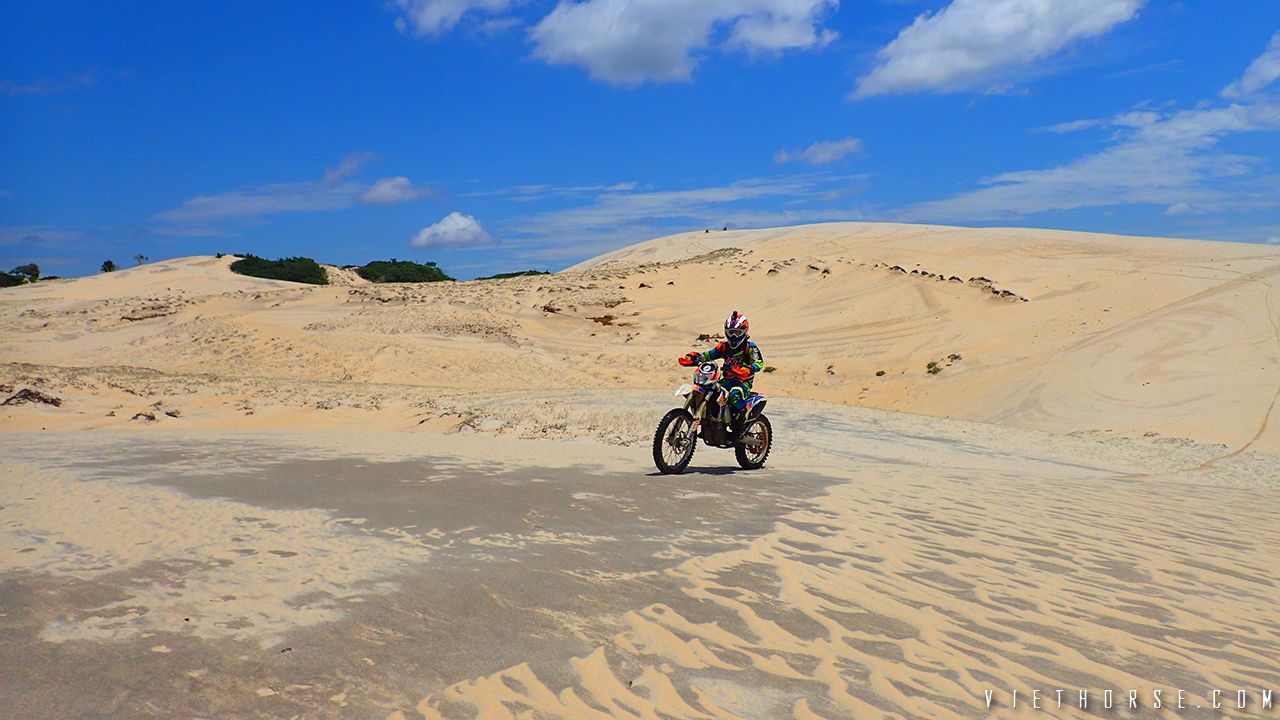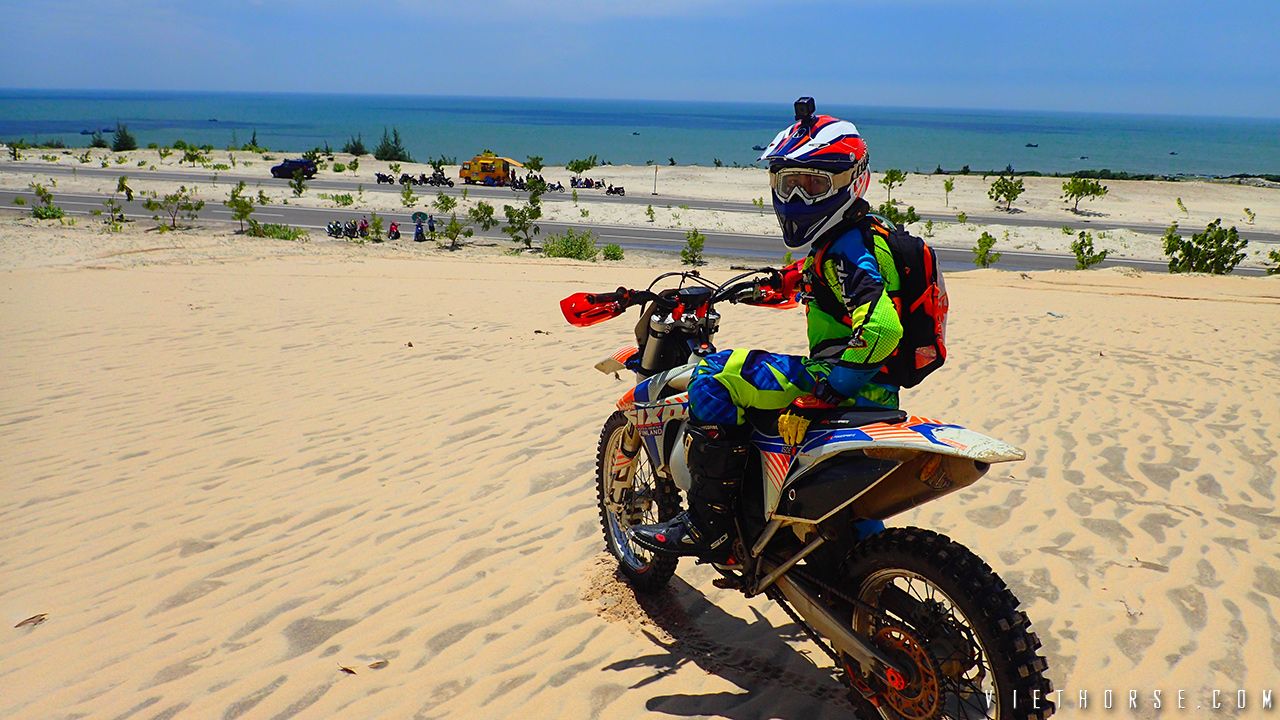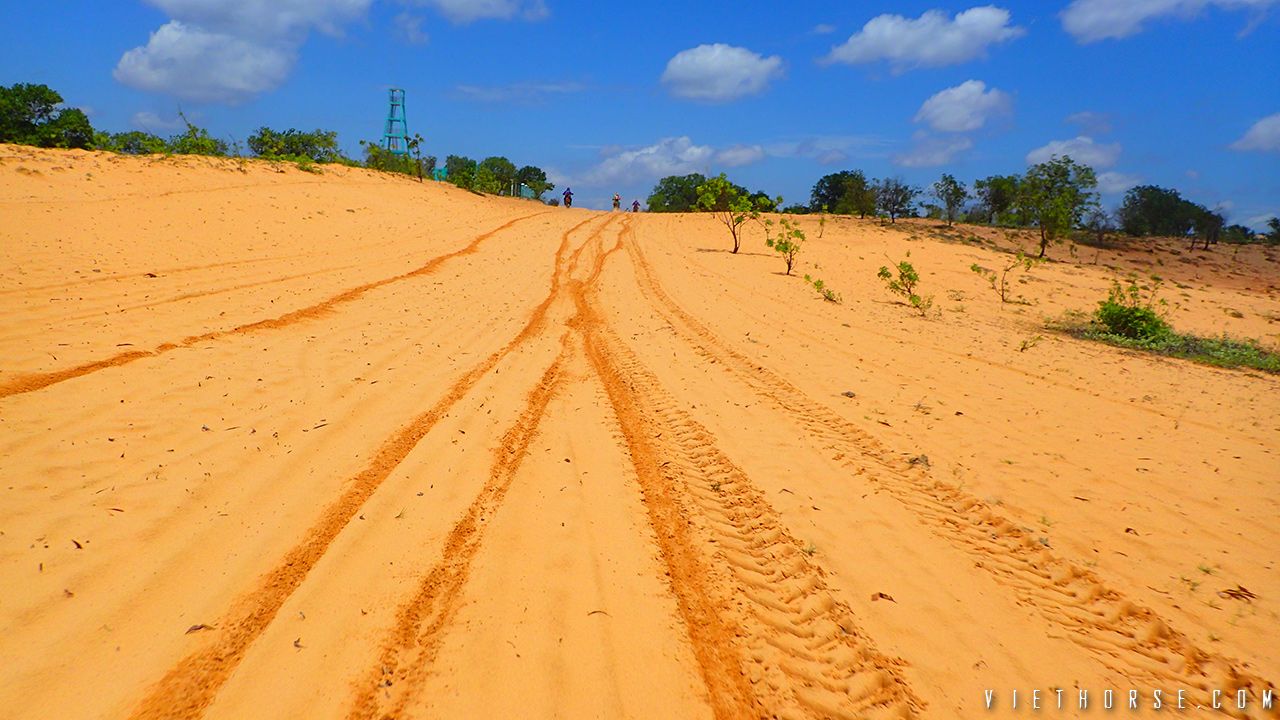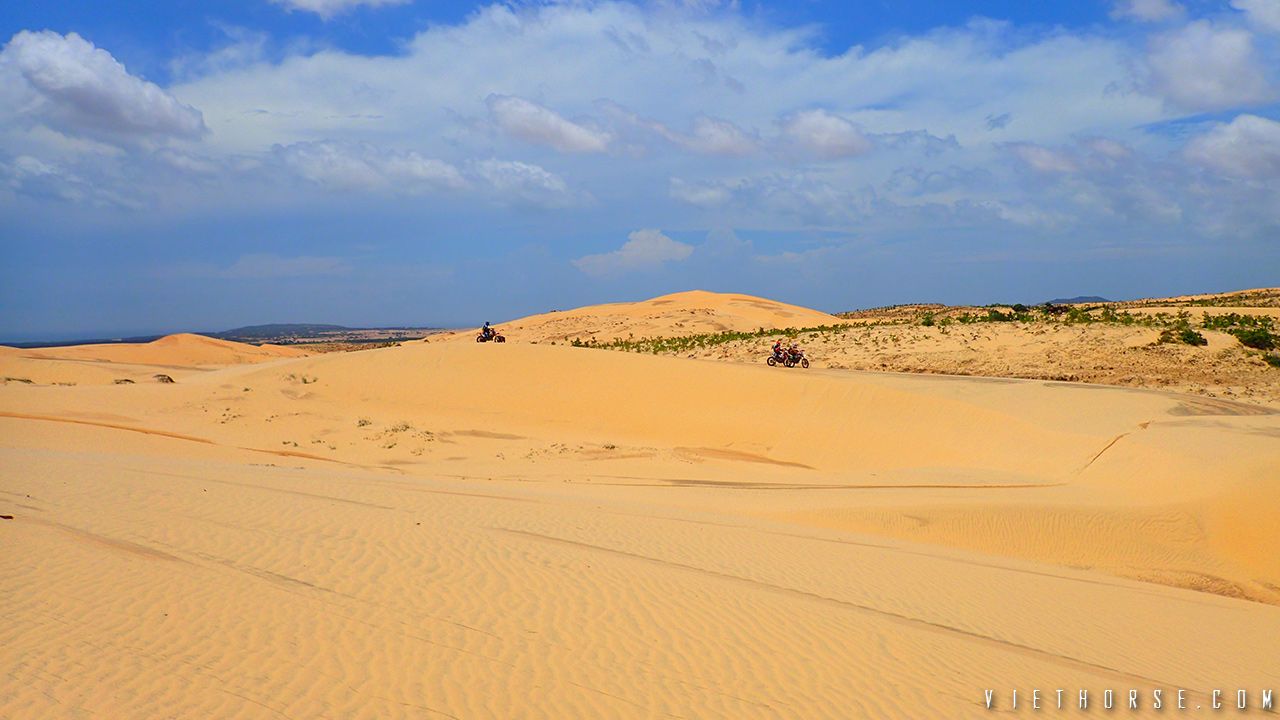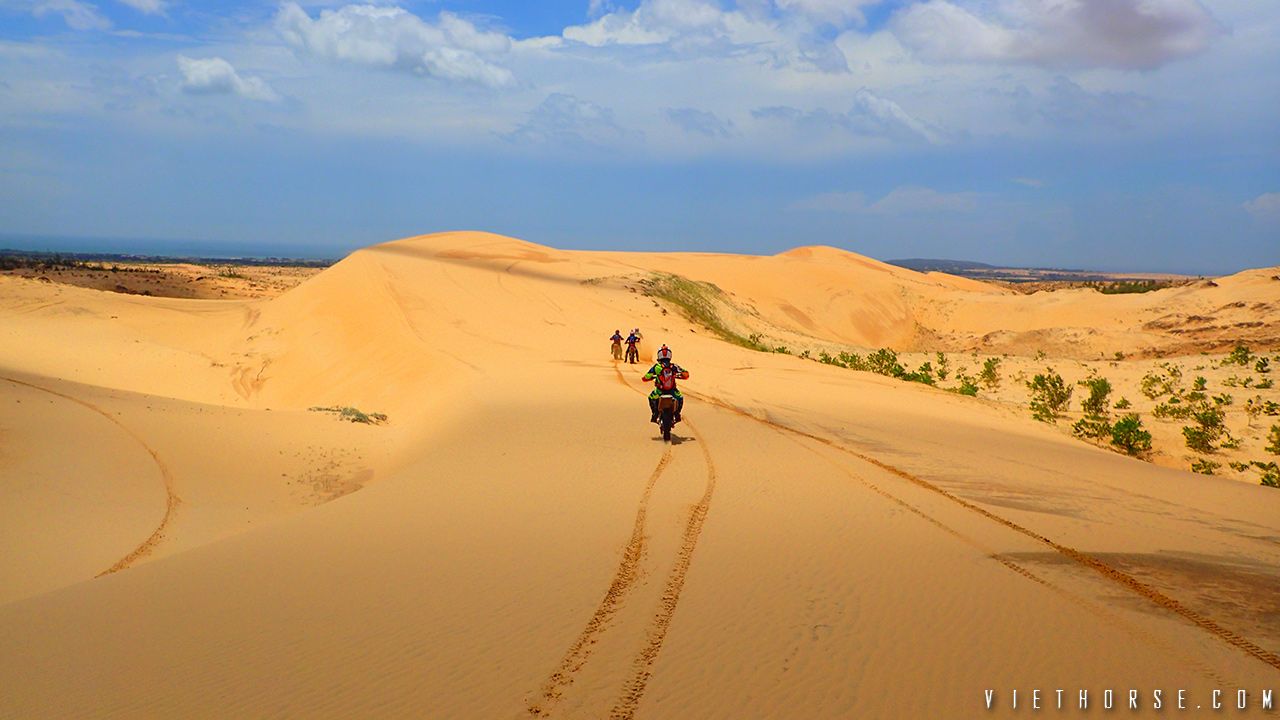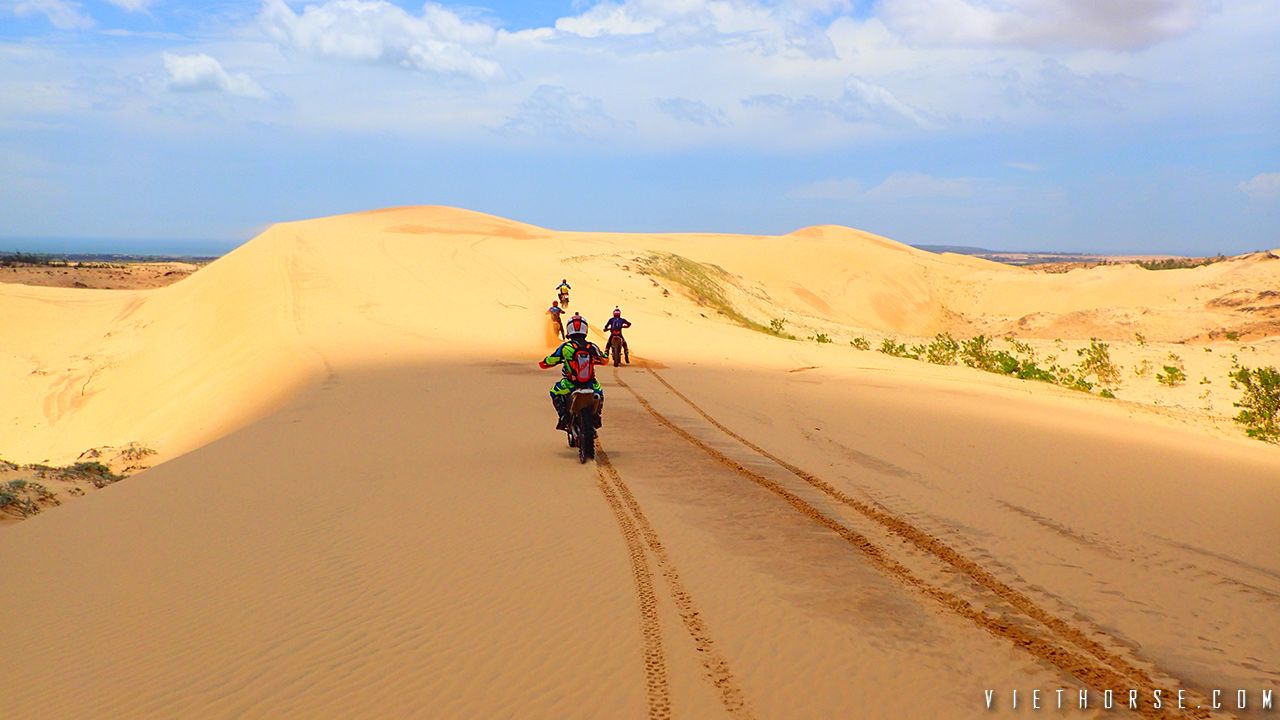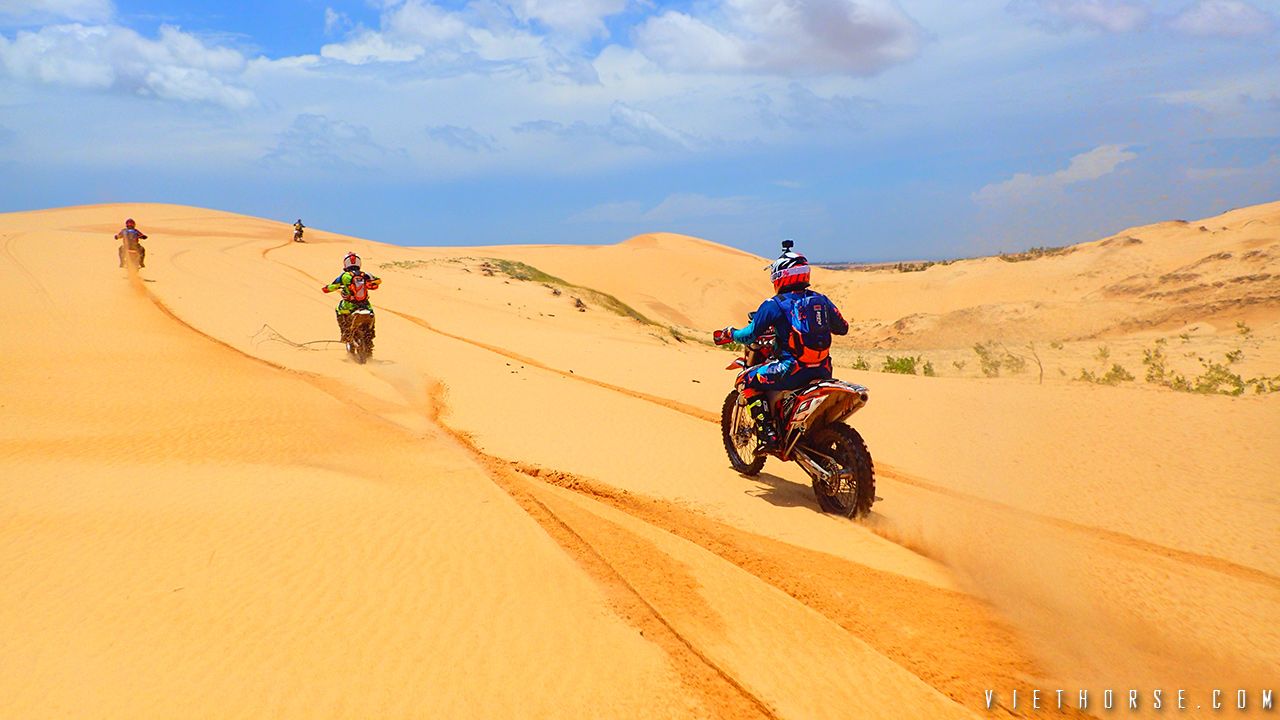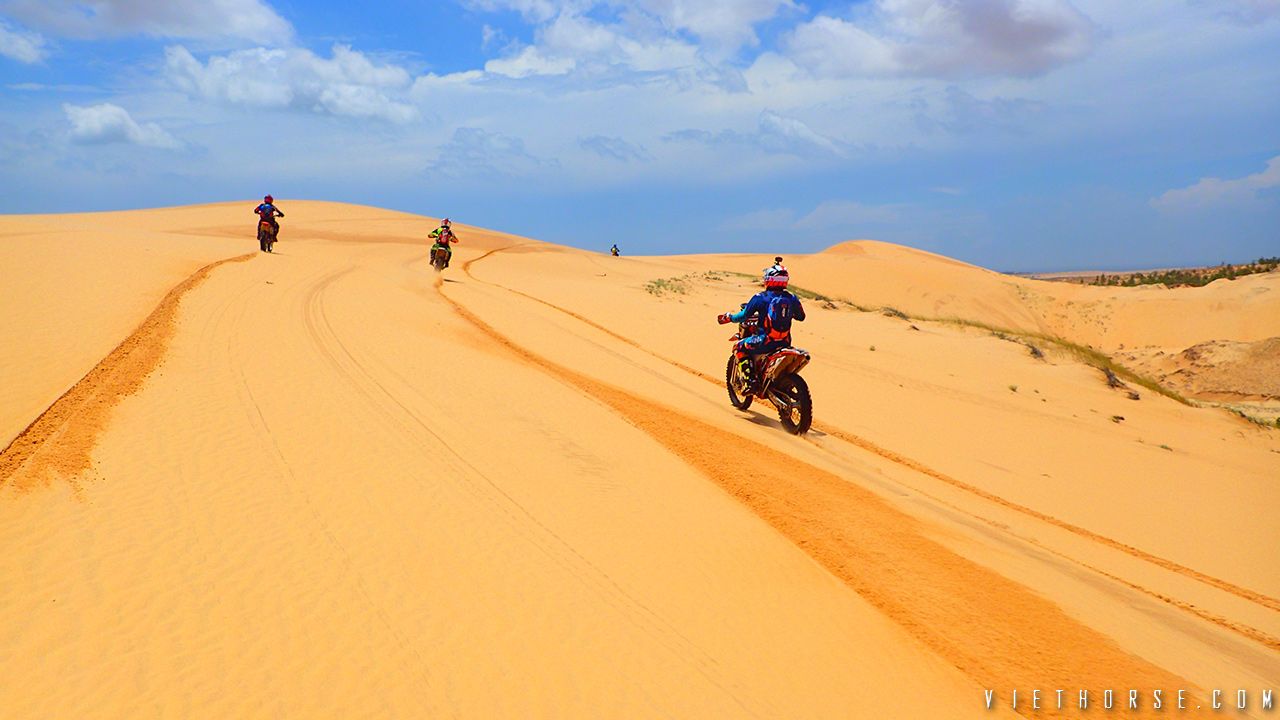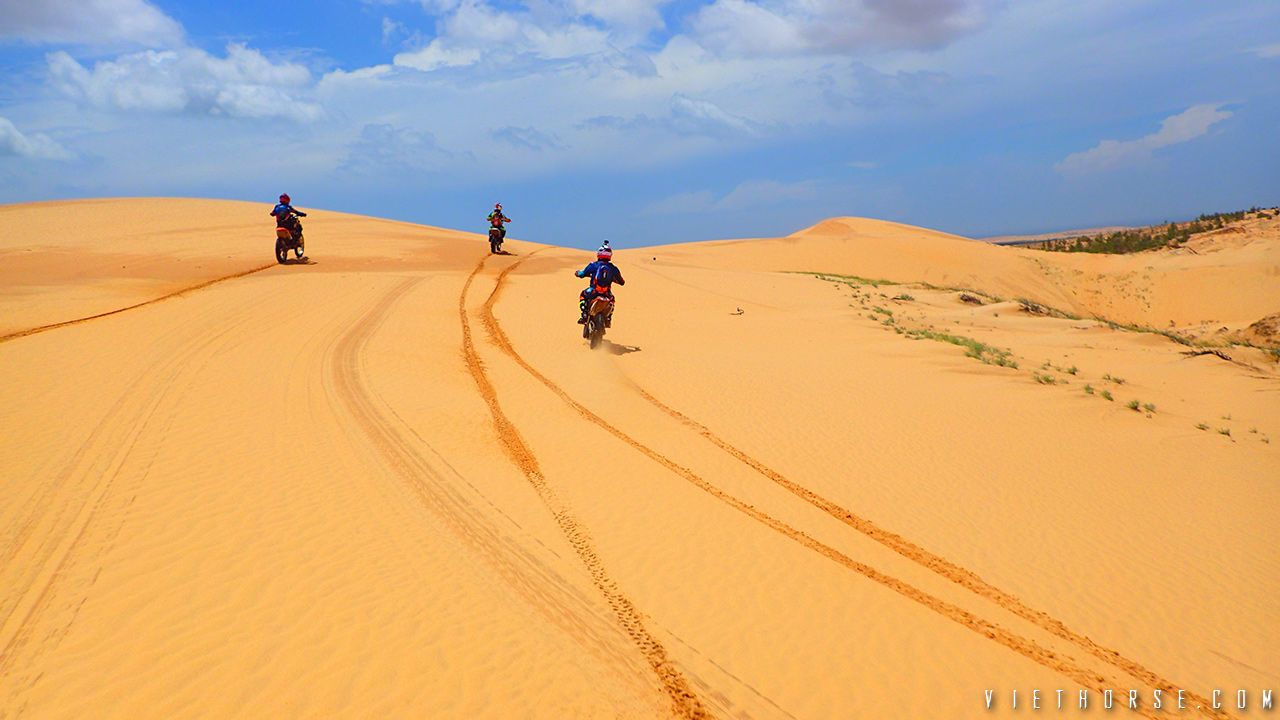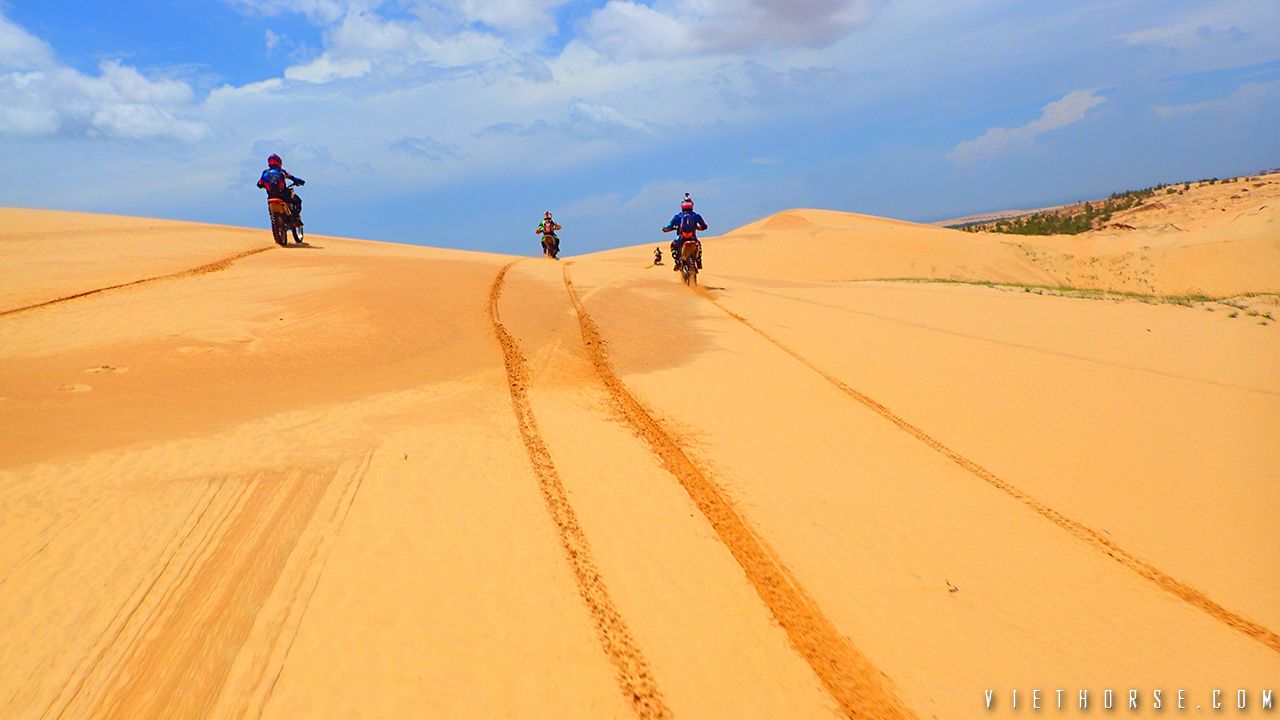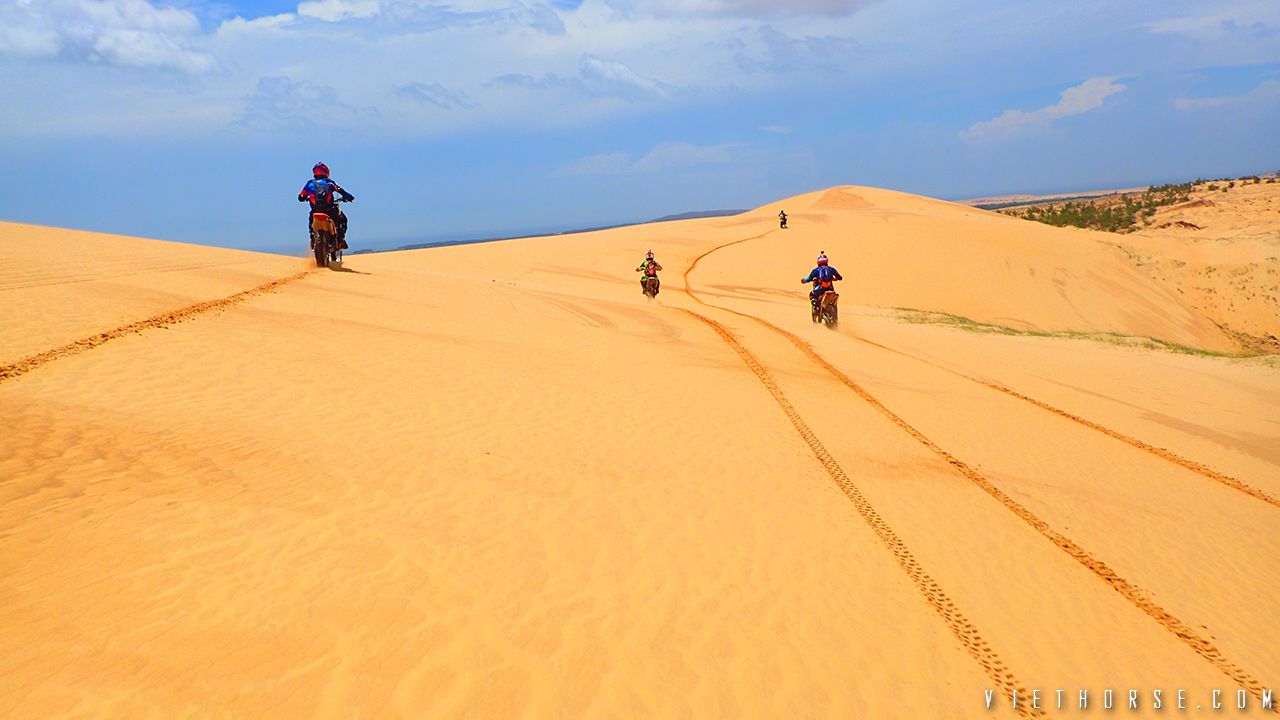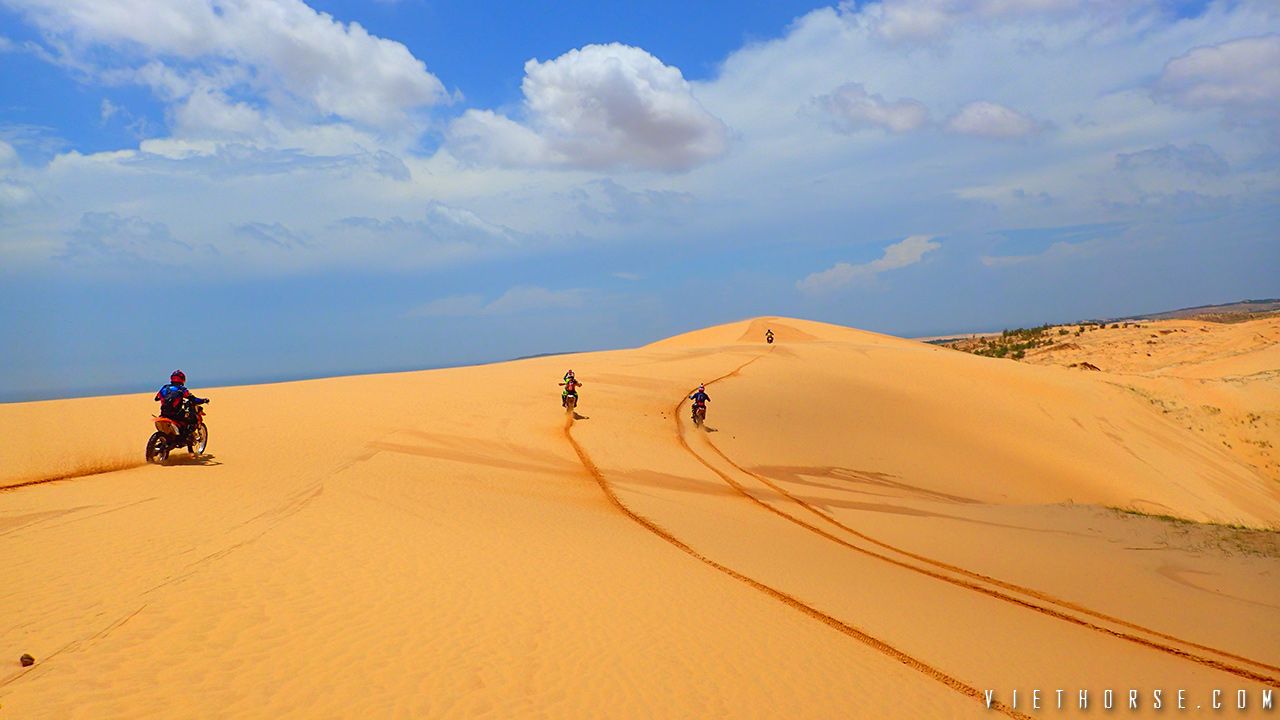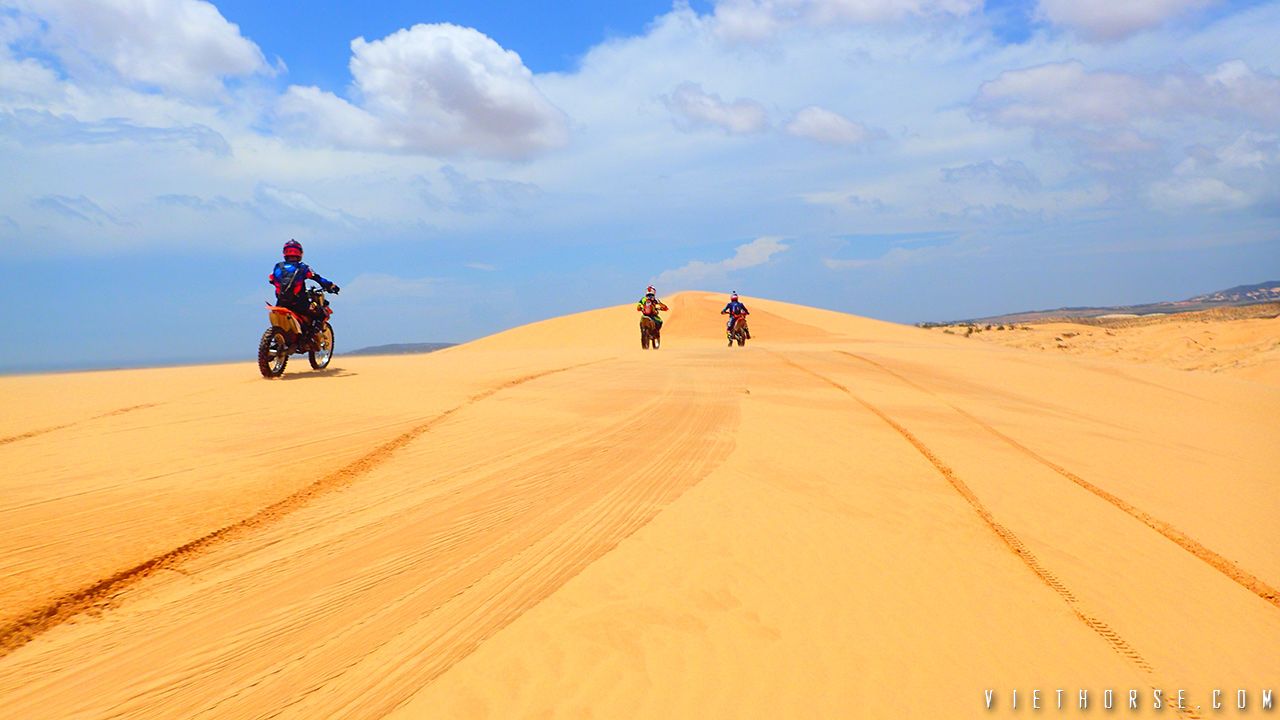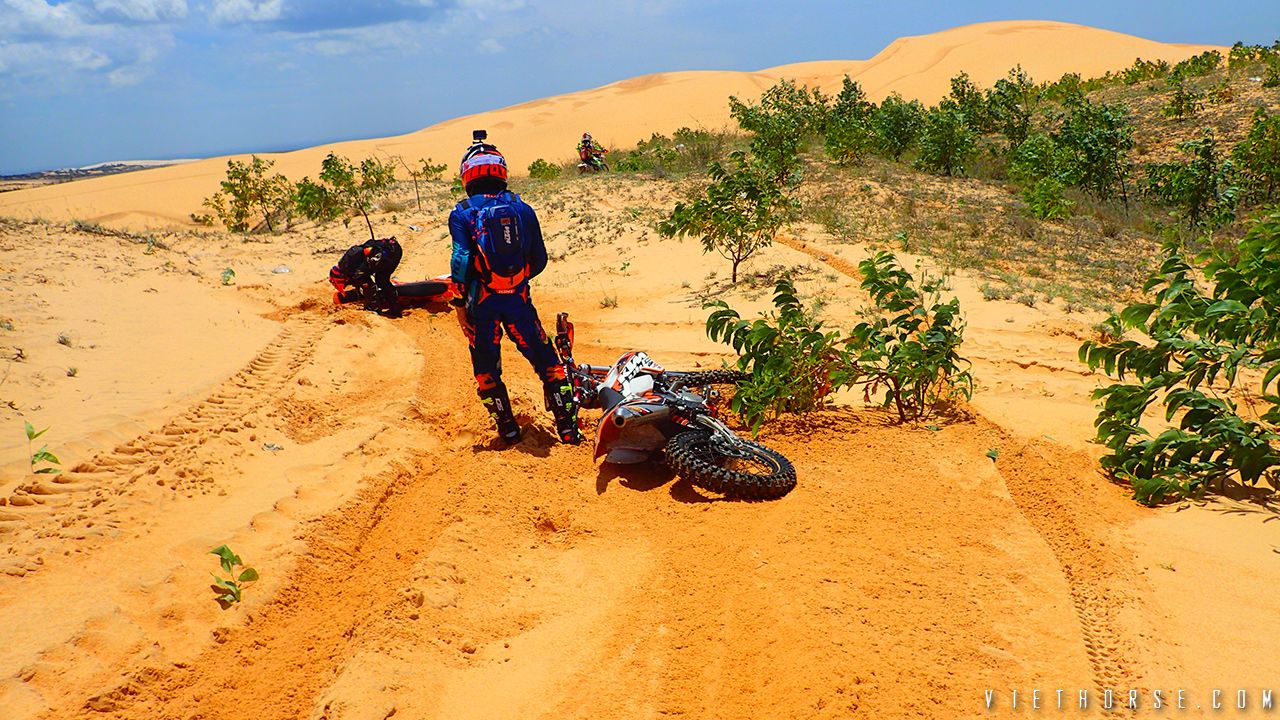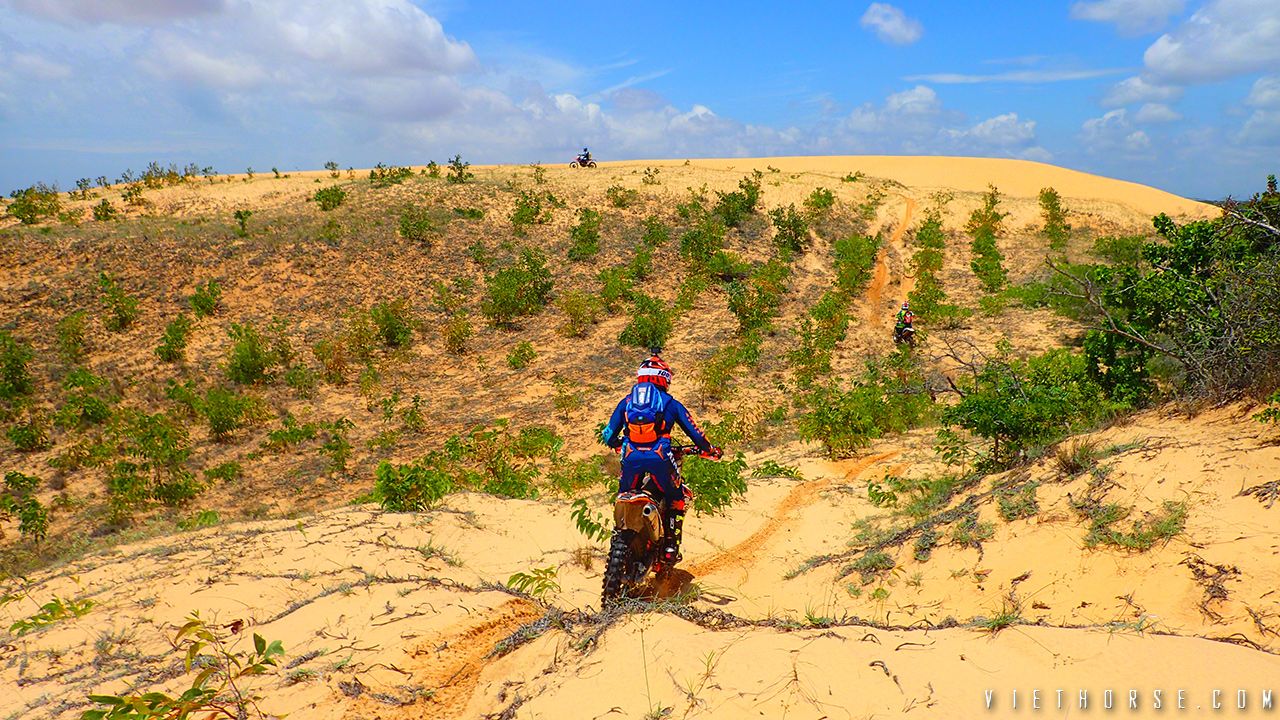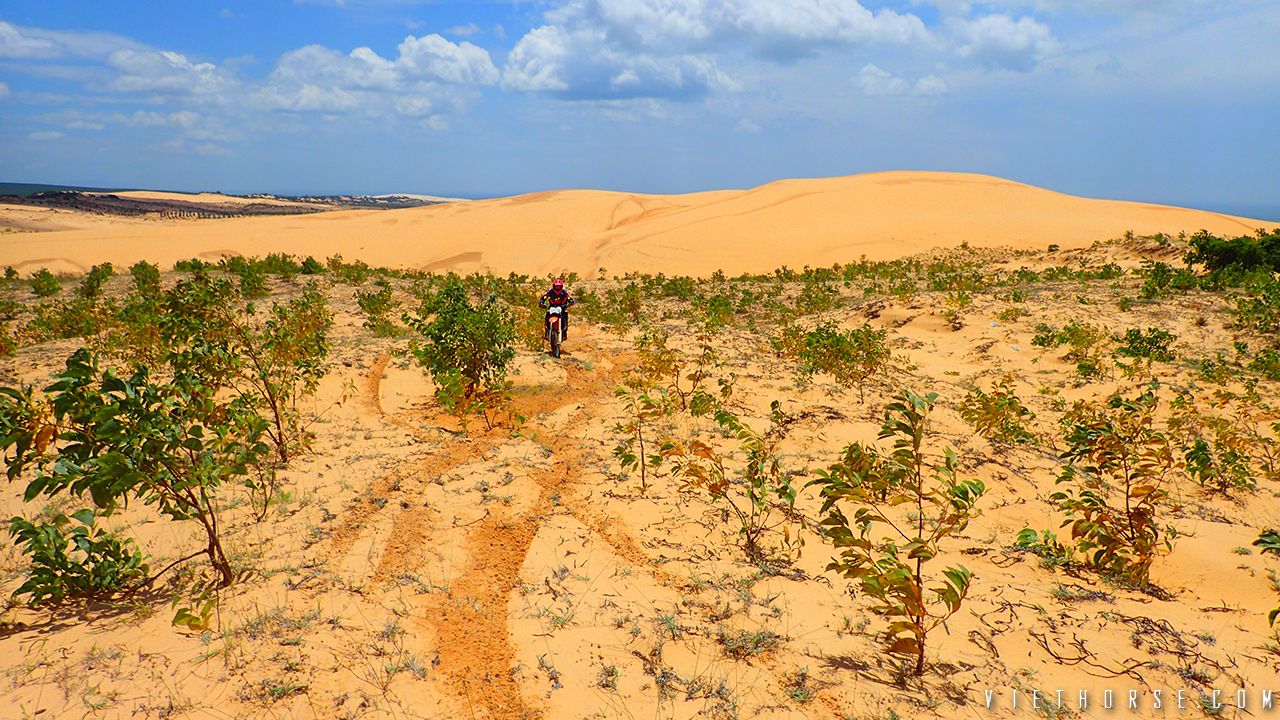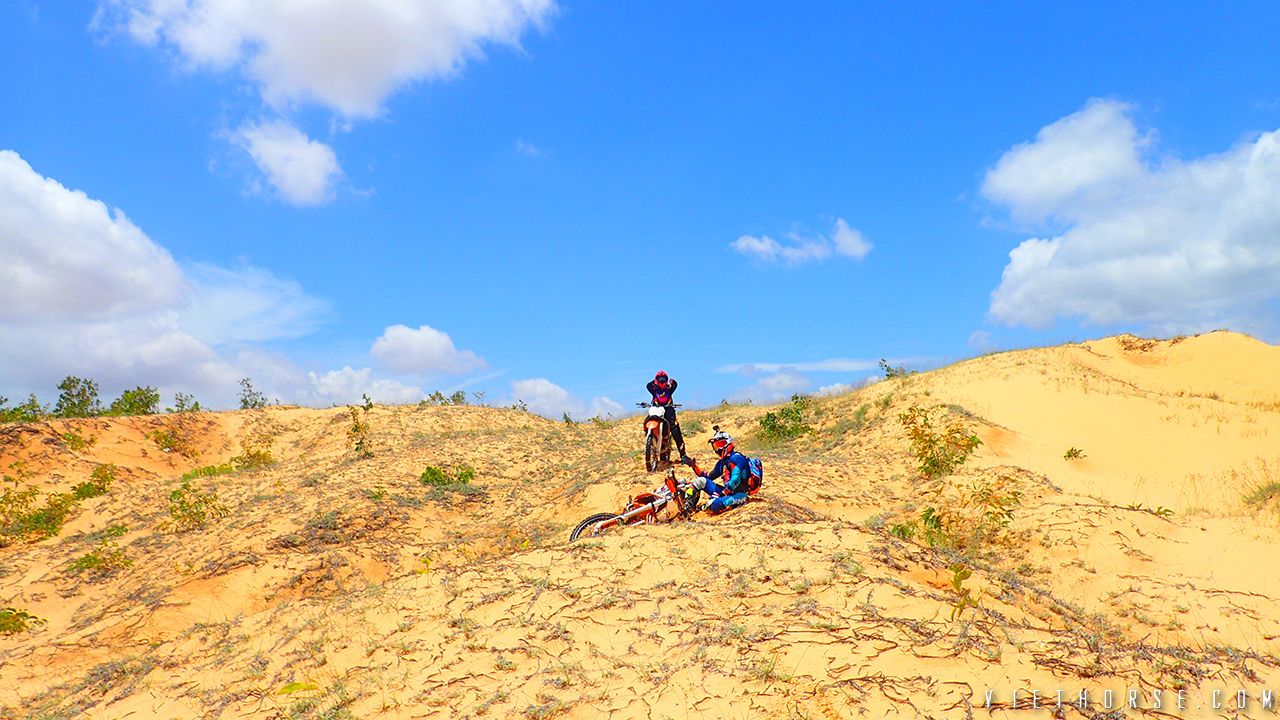 It's our legendary sandy speedway :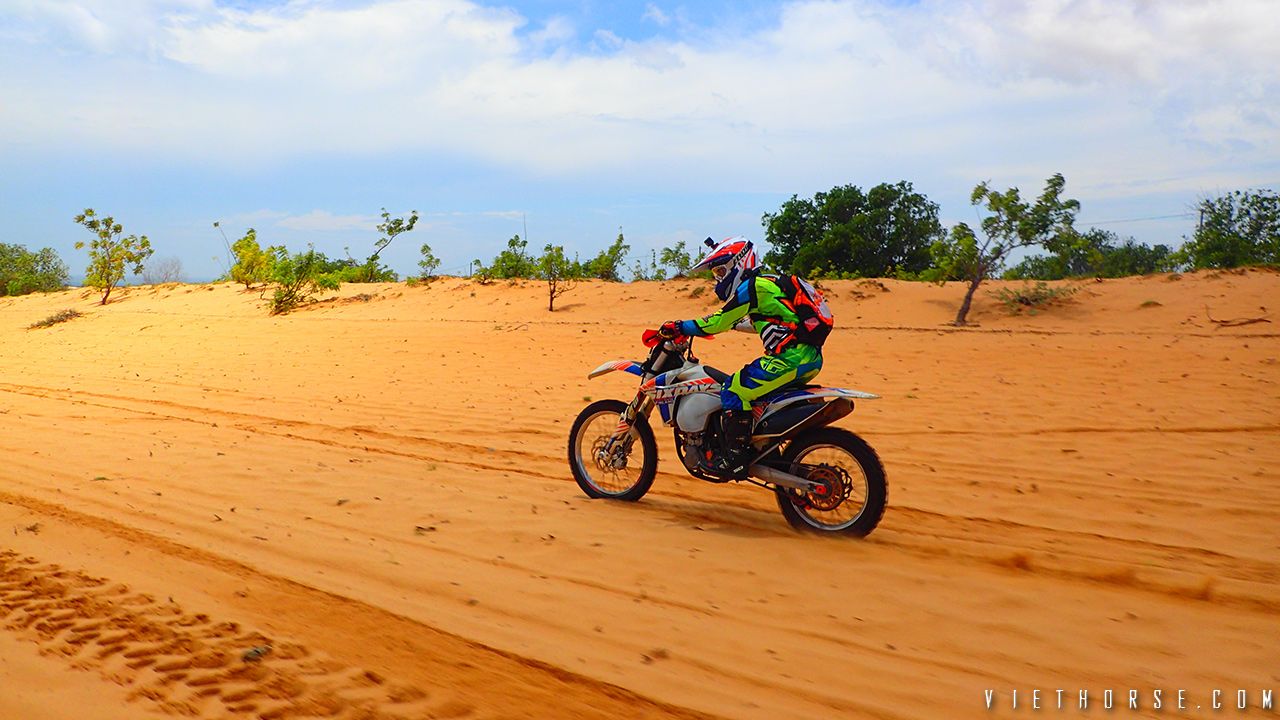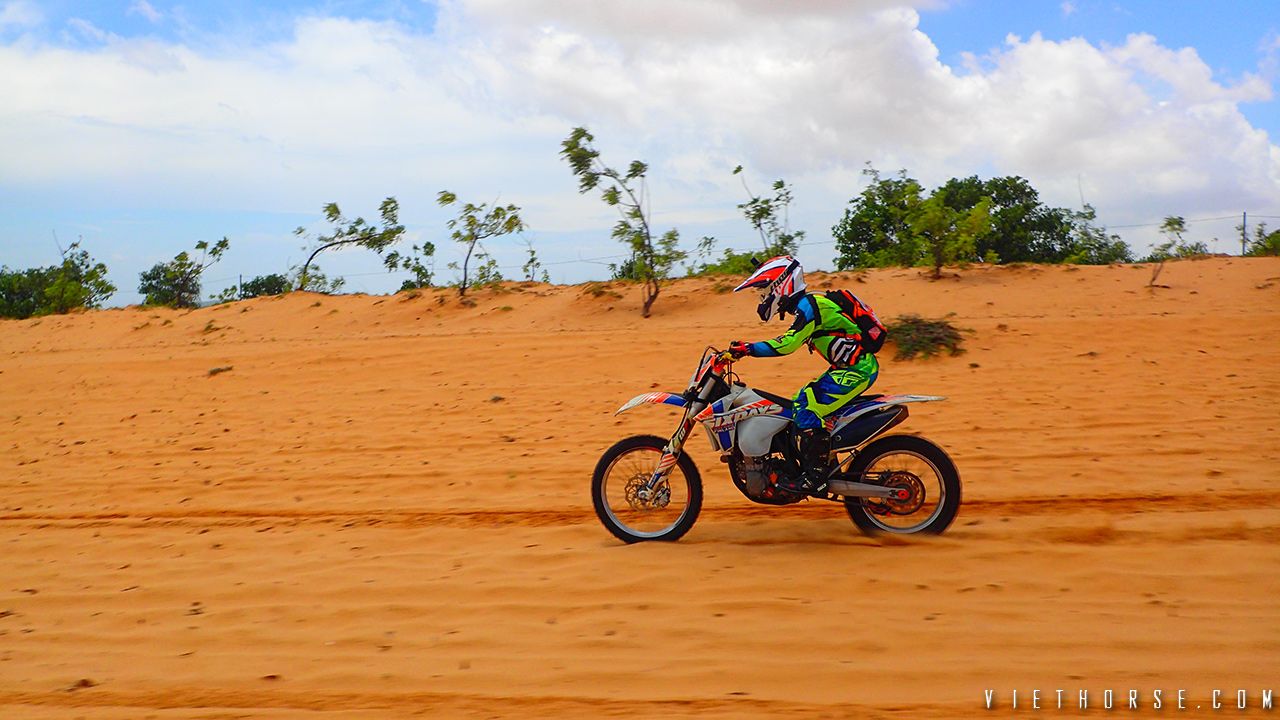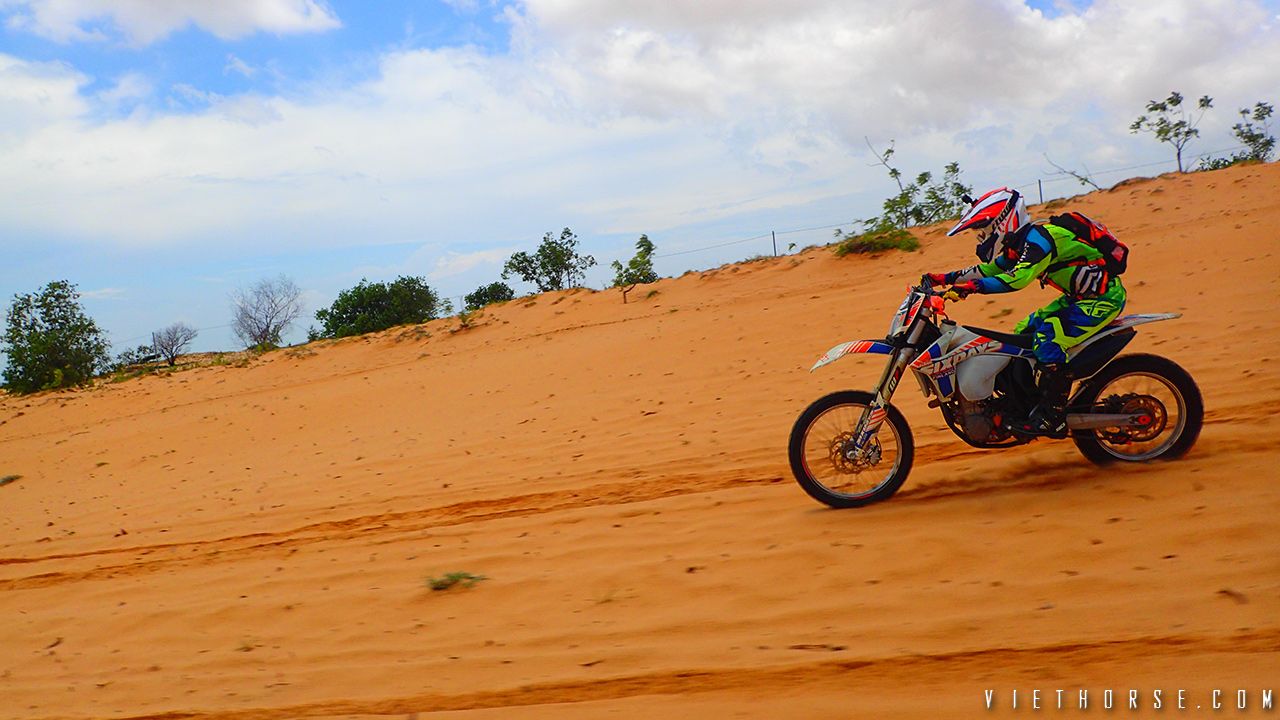 Oho, we got a race here…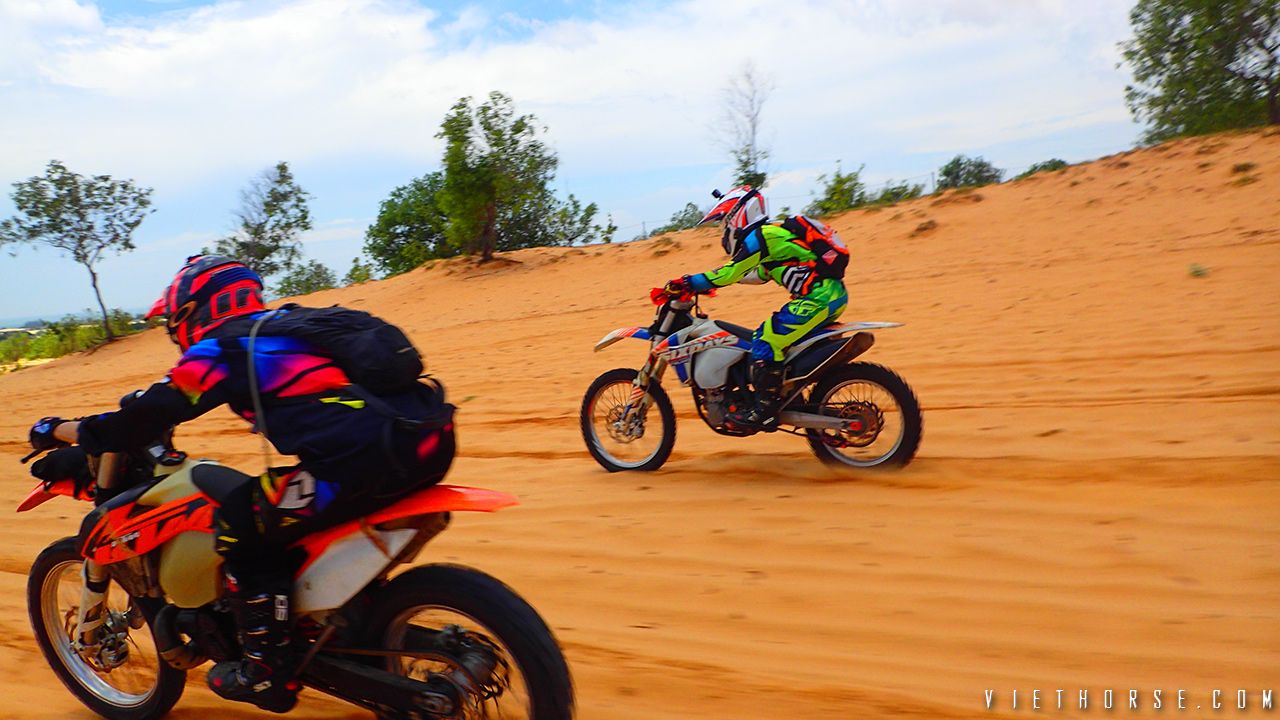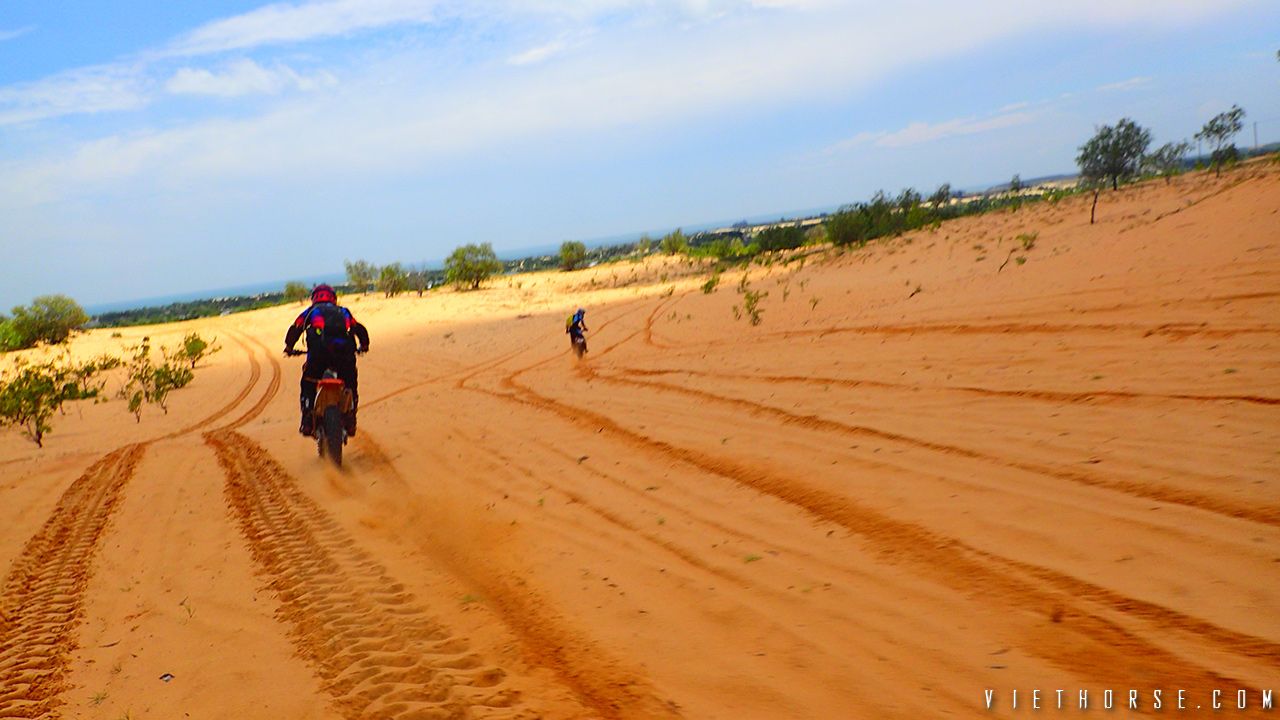 Man down 🙂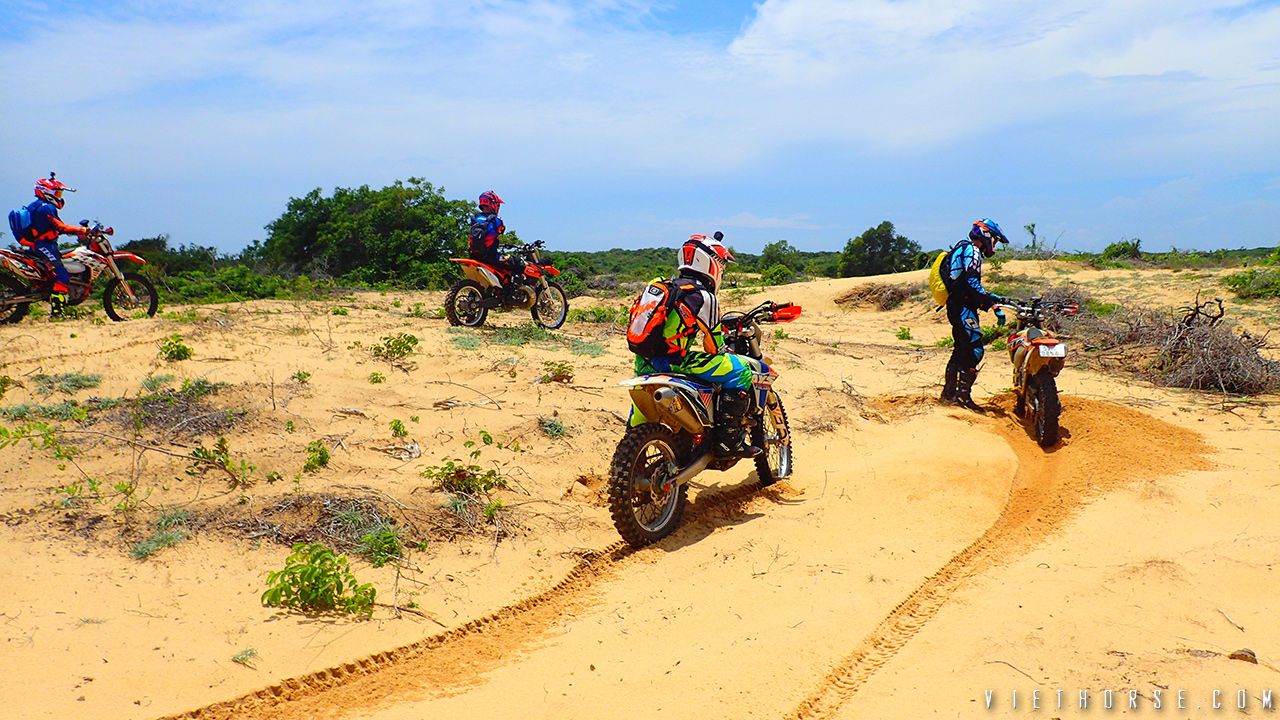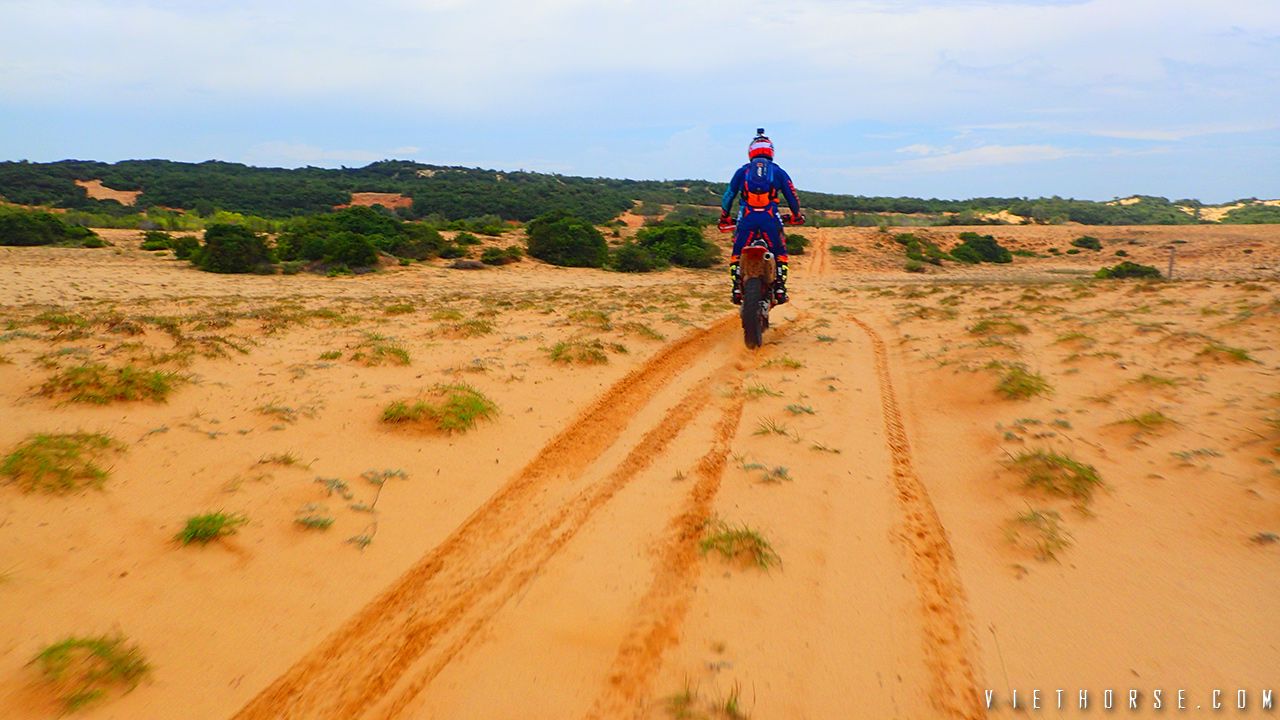 More man down 🙂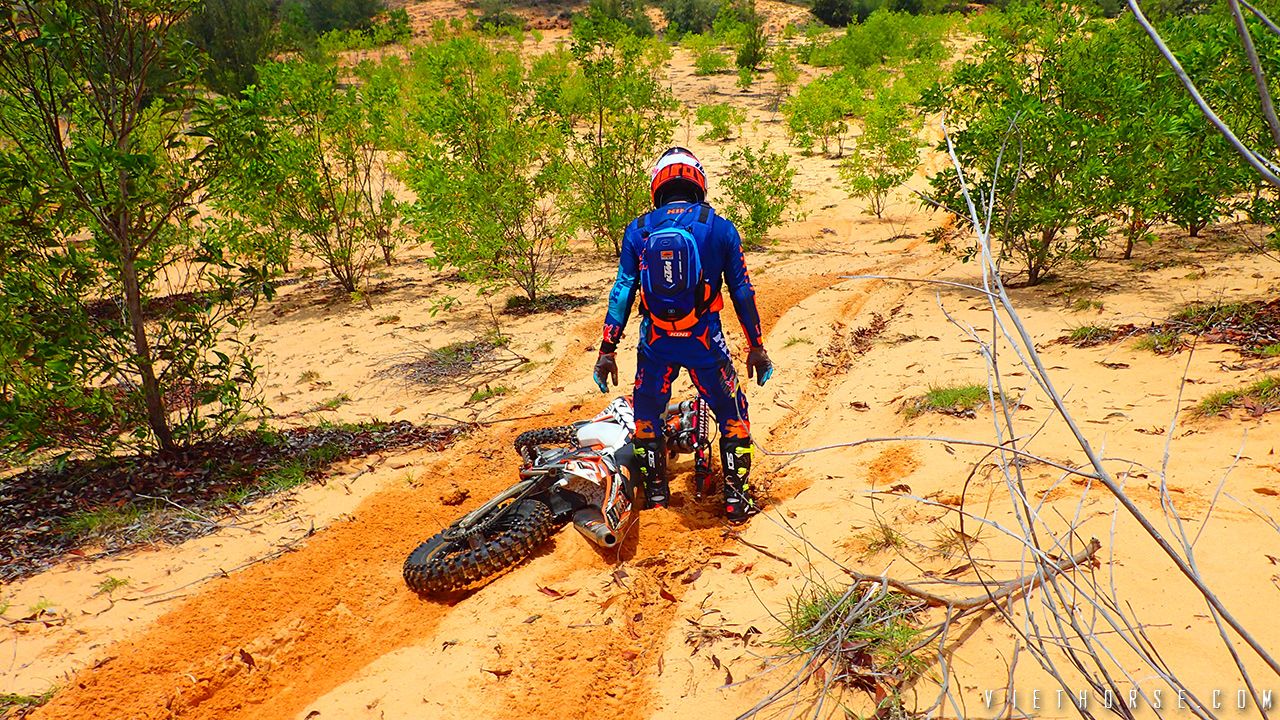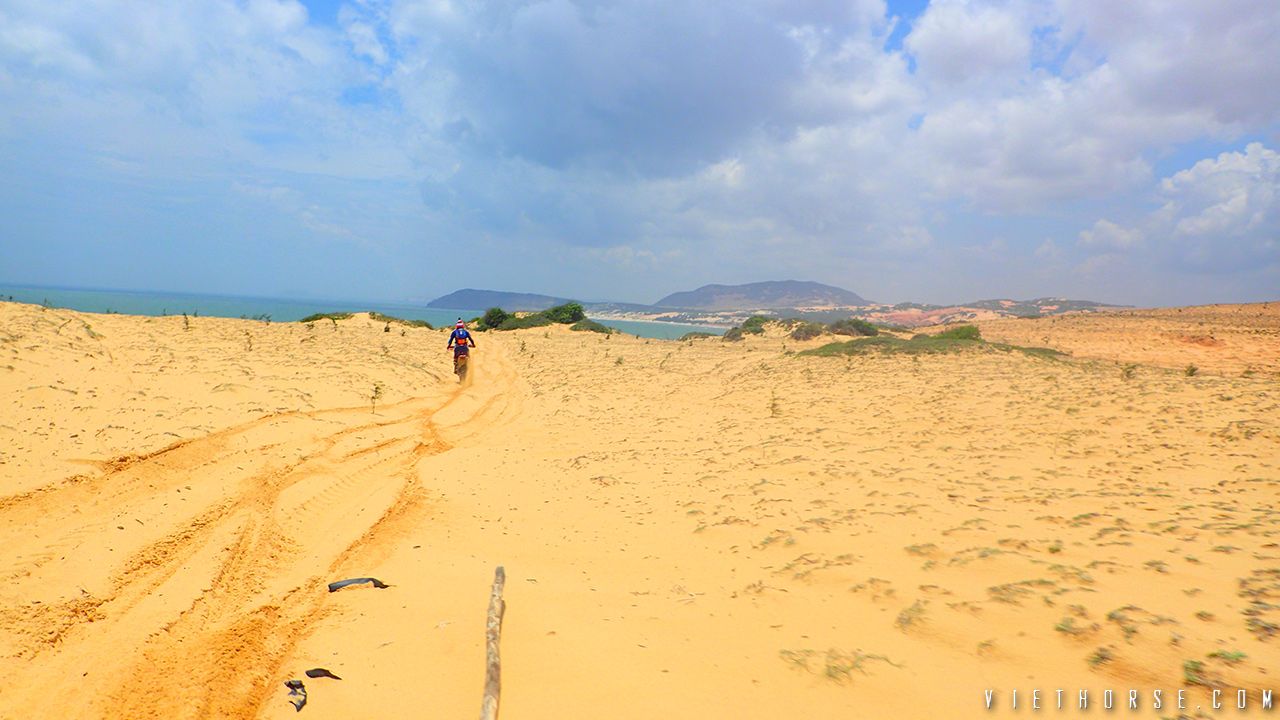 And more…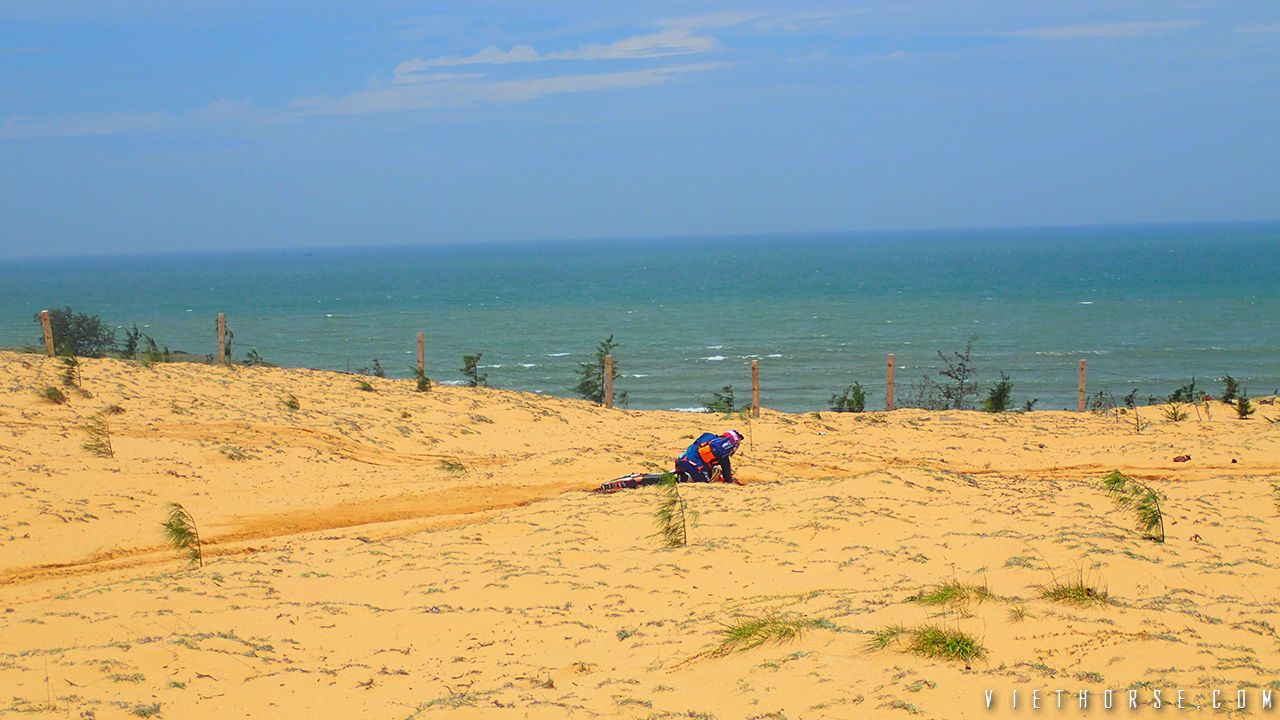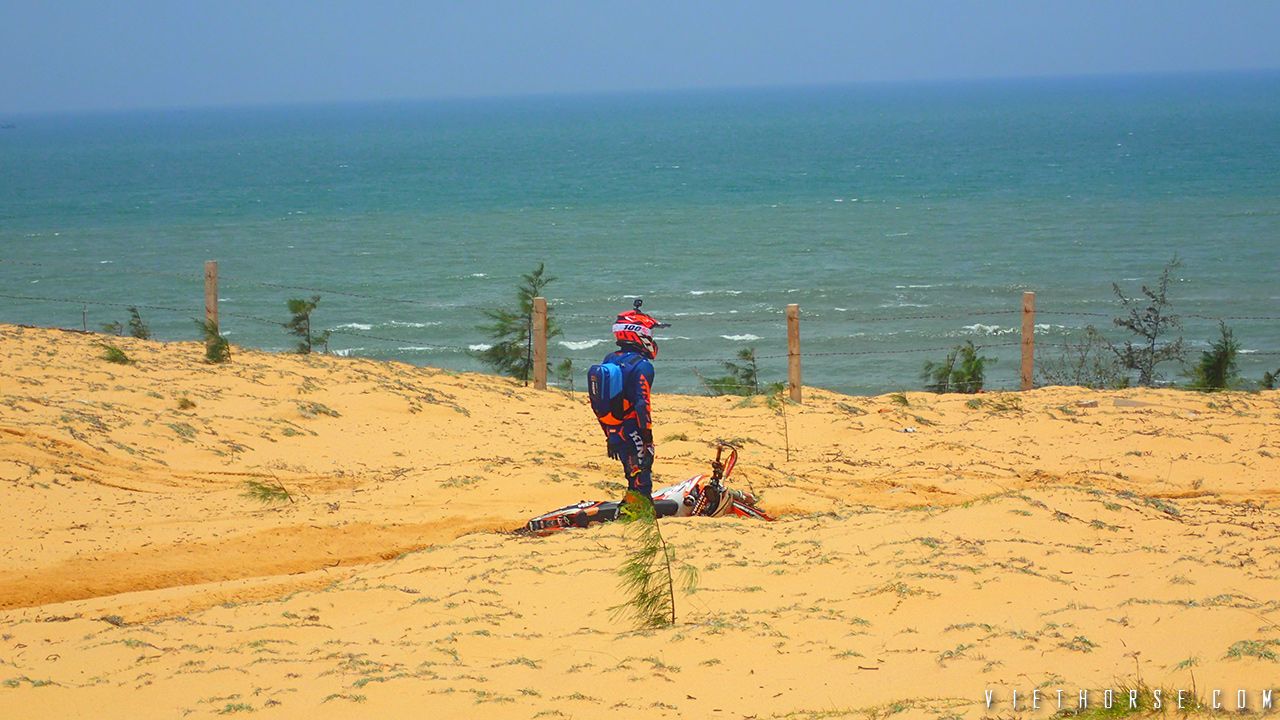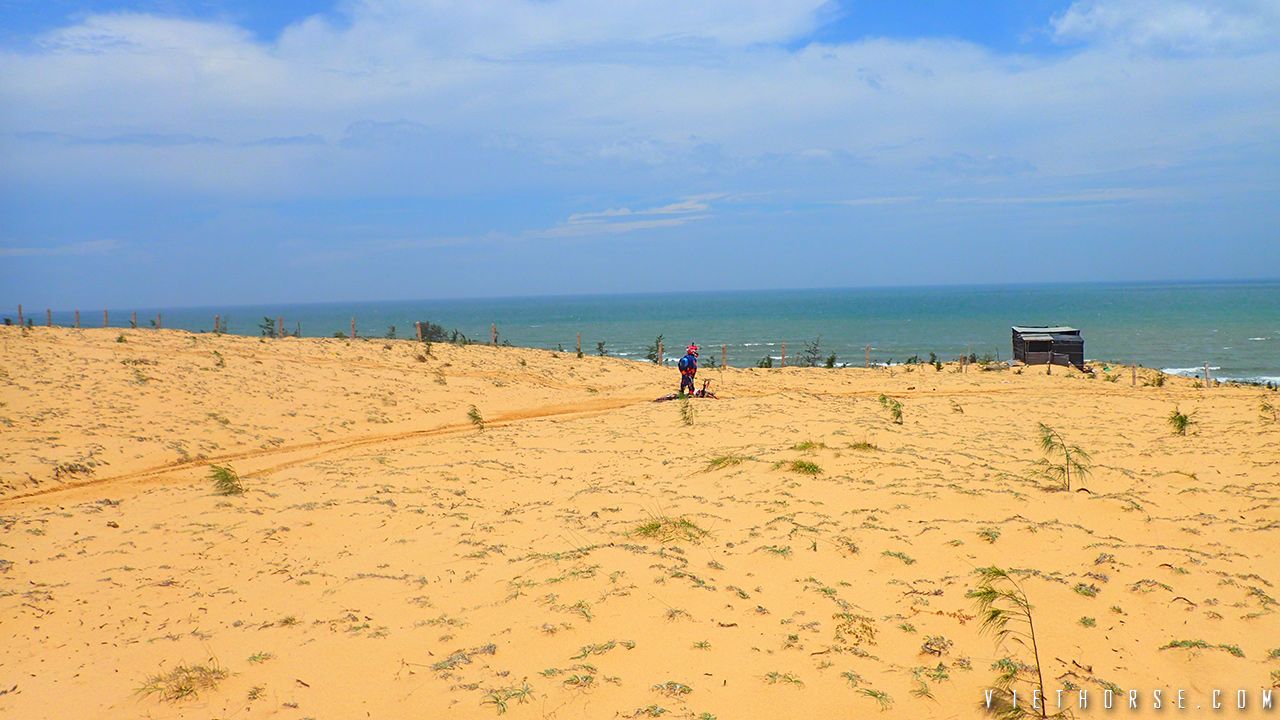 Beach, no time for swiming… 🙂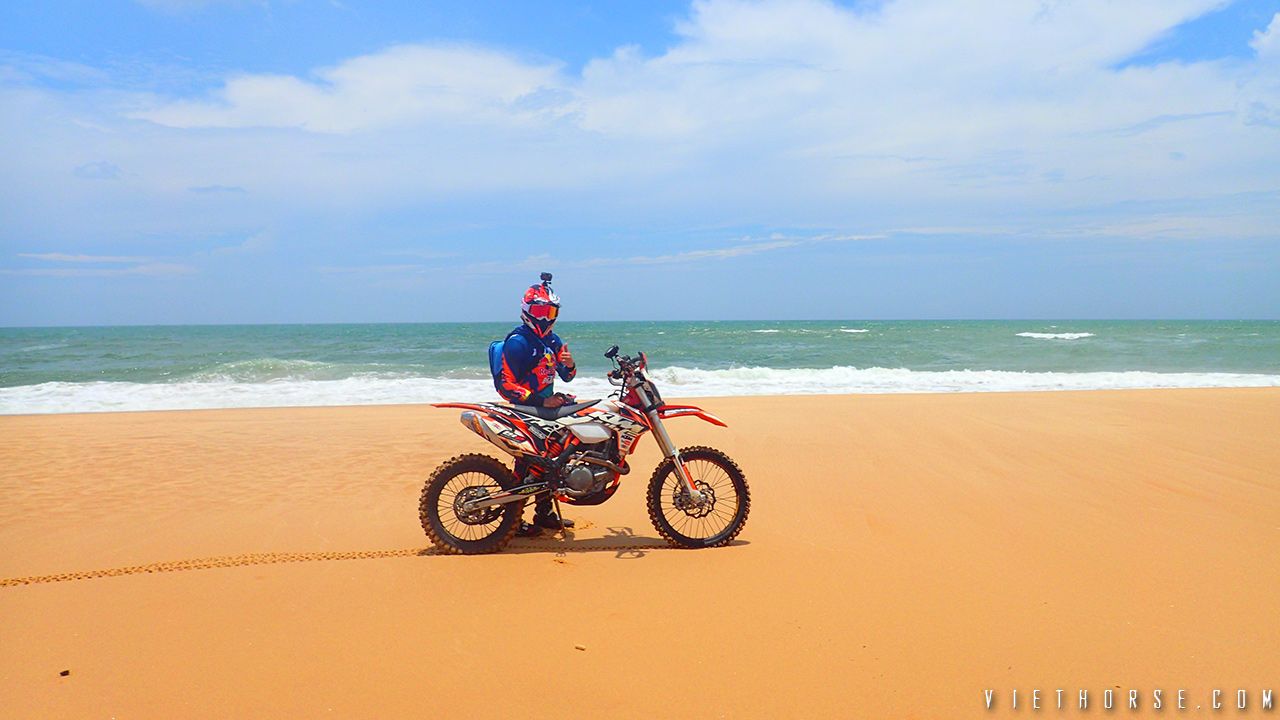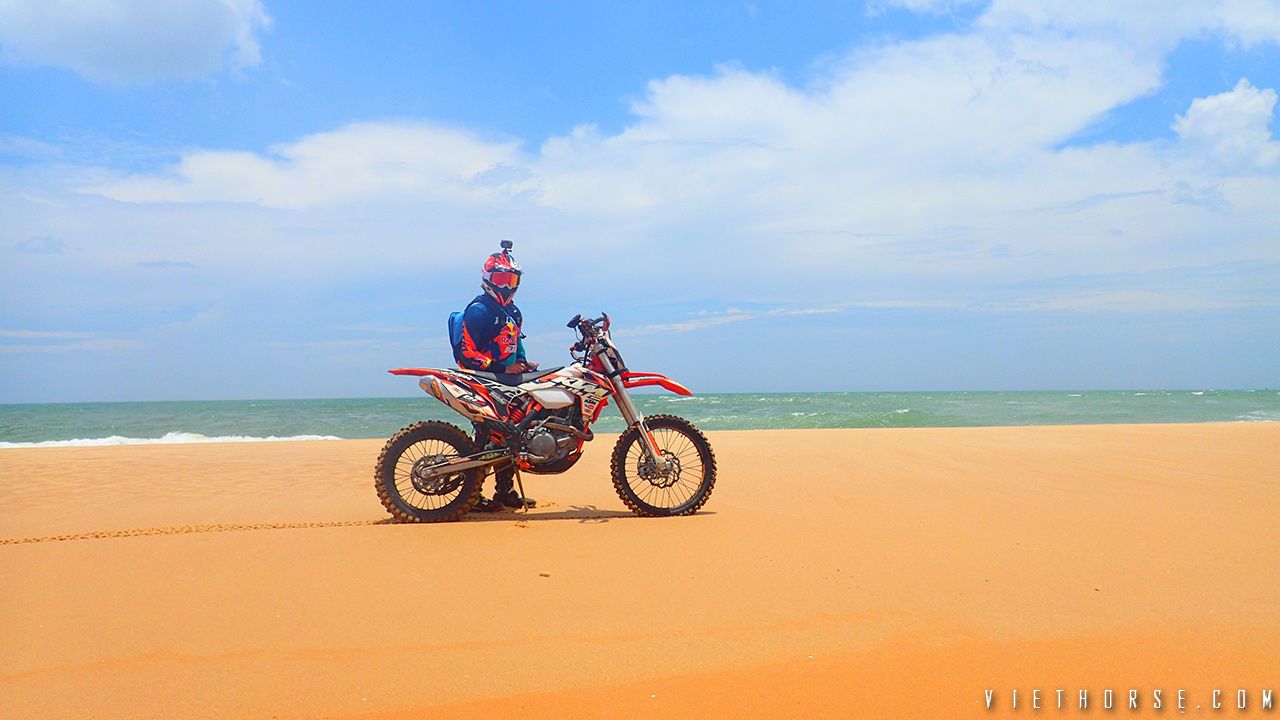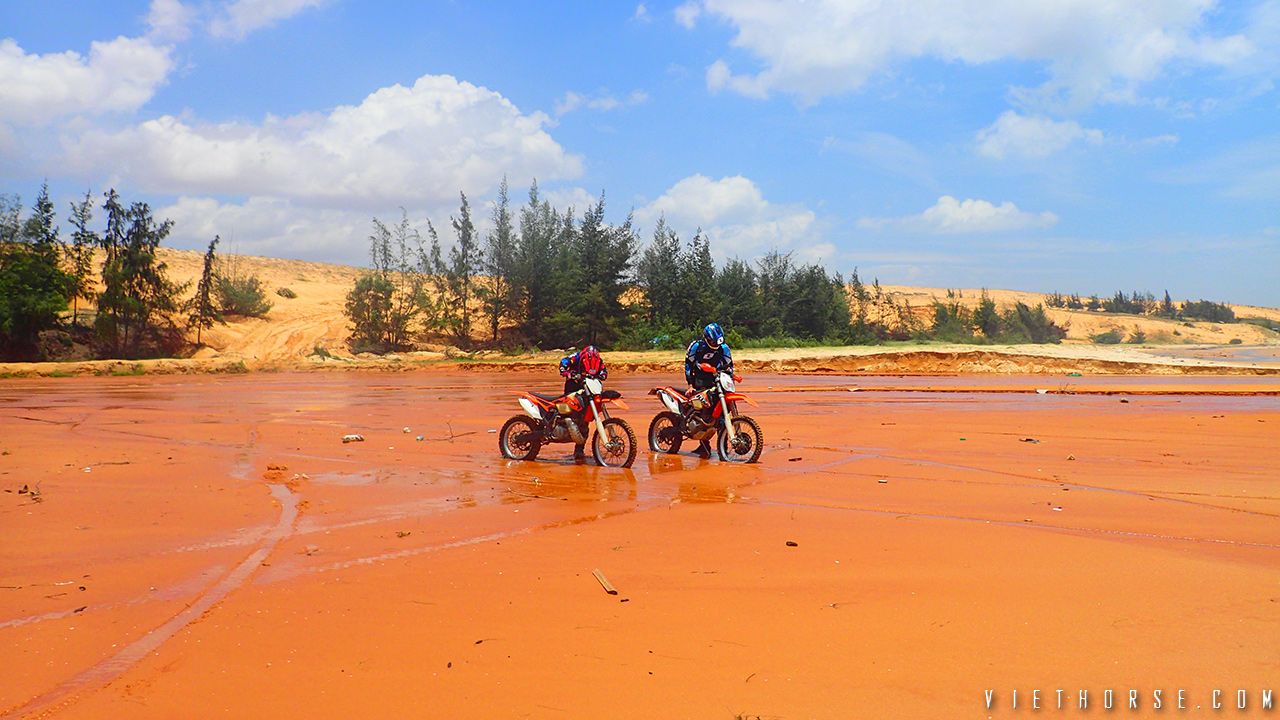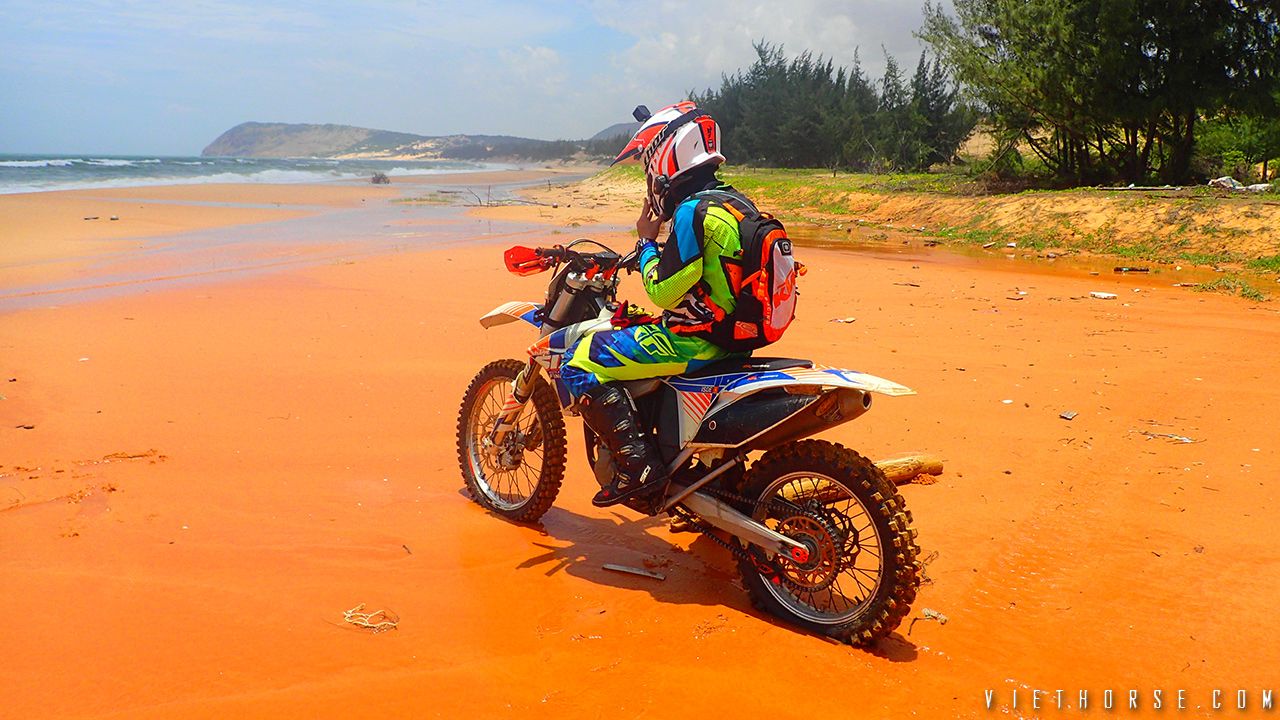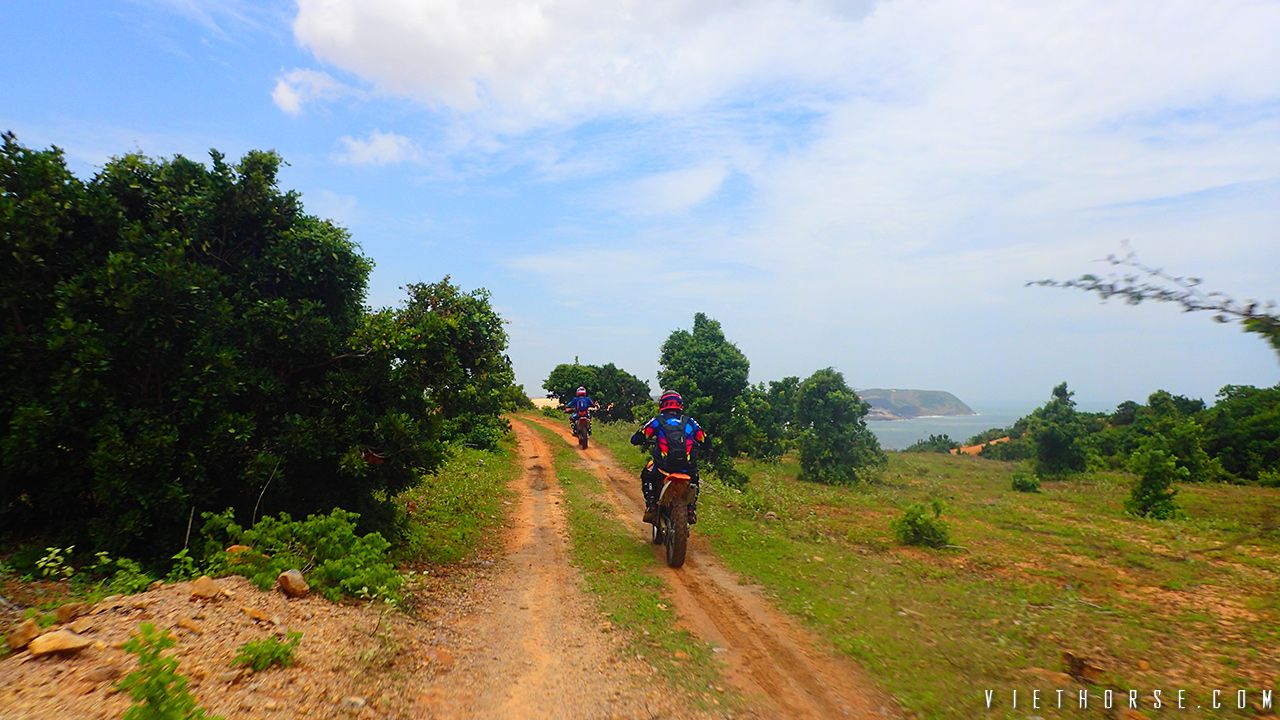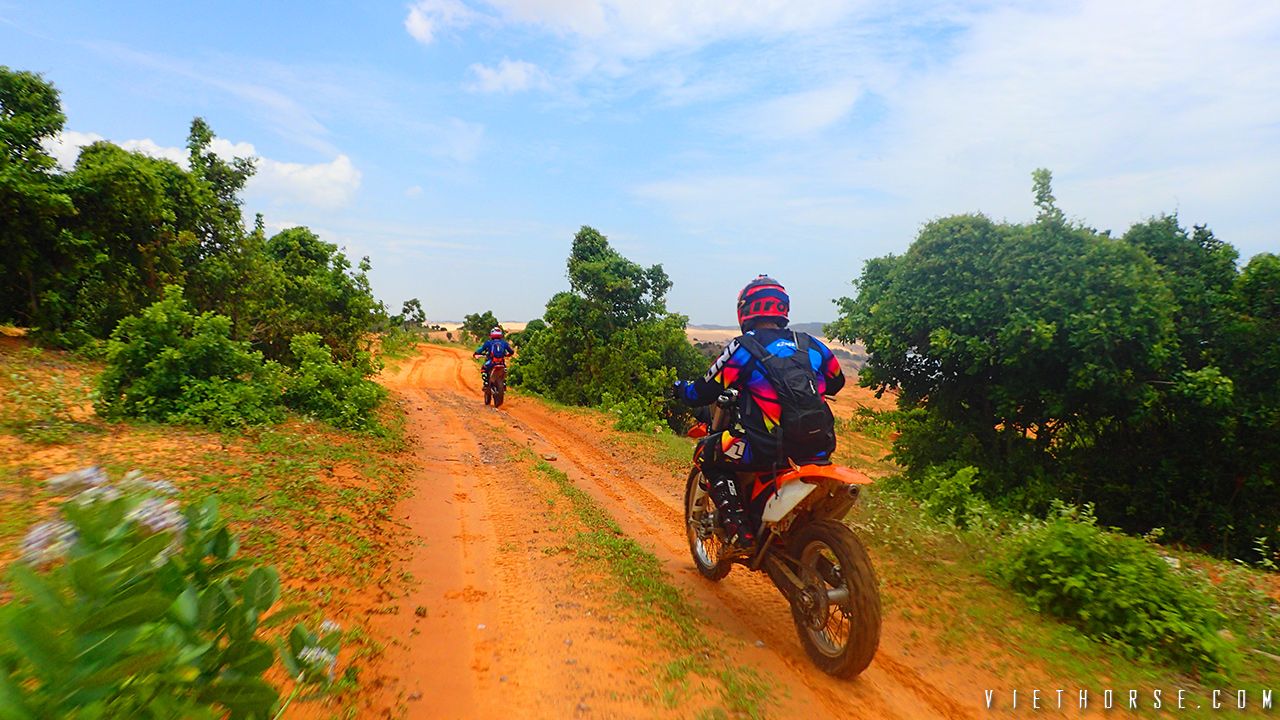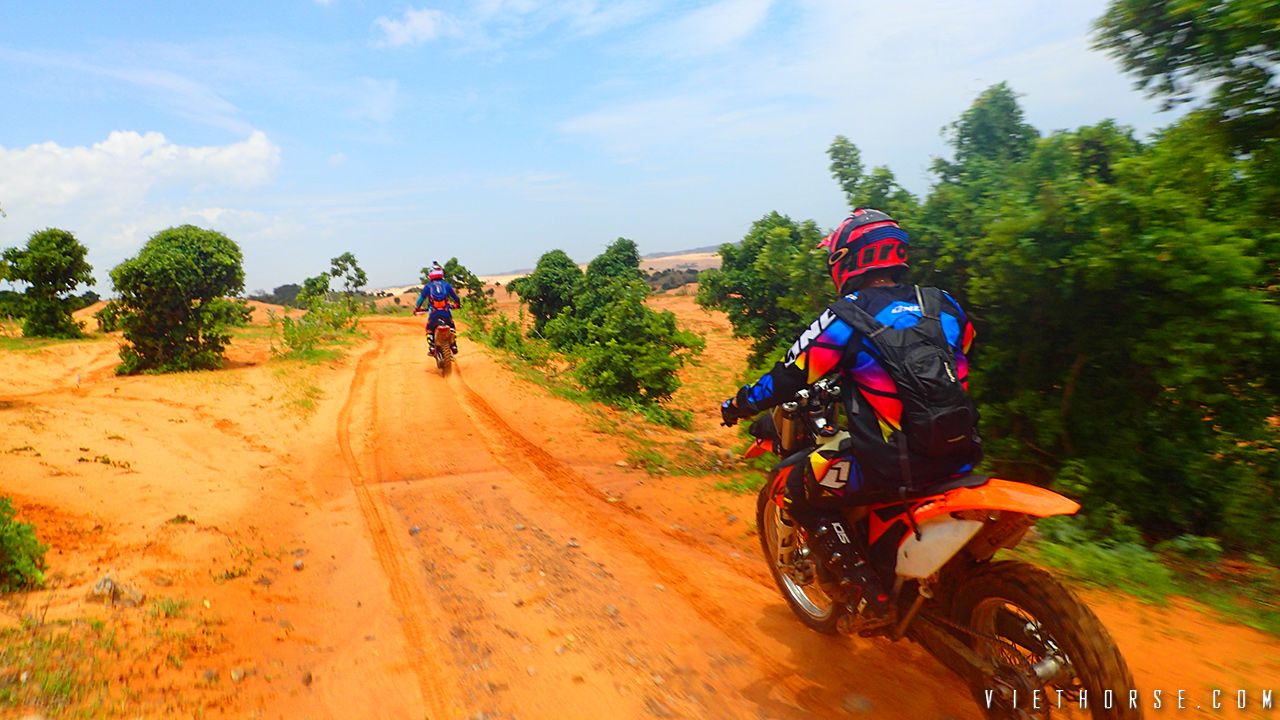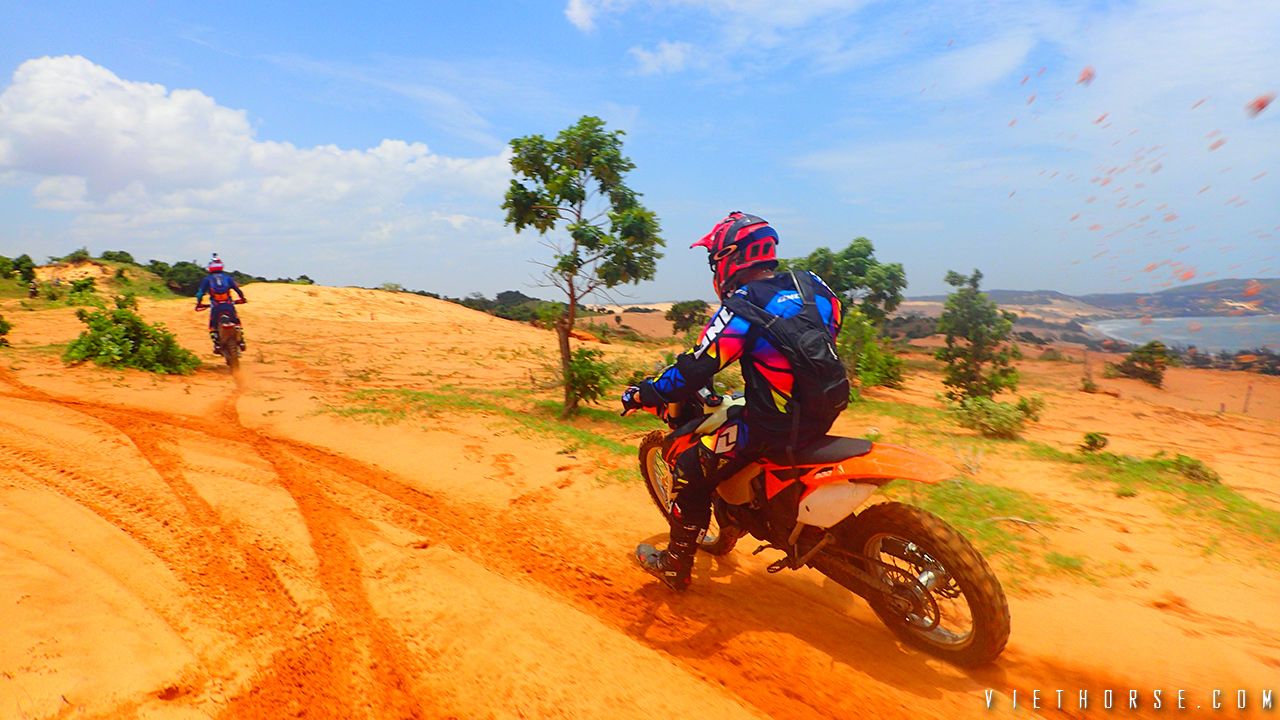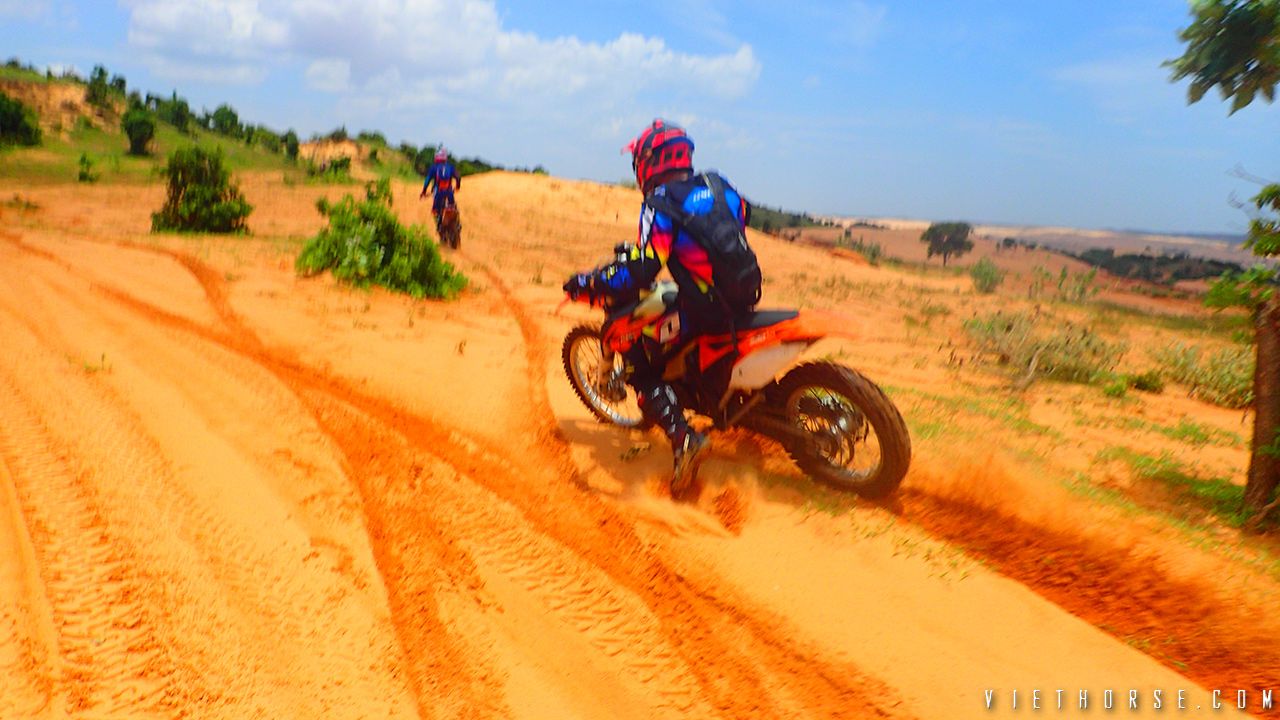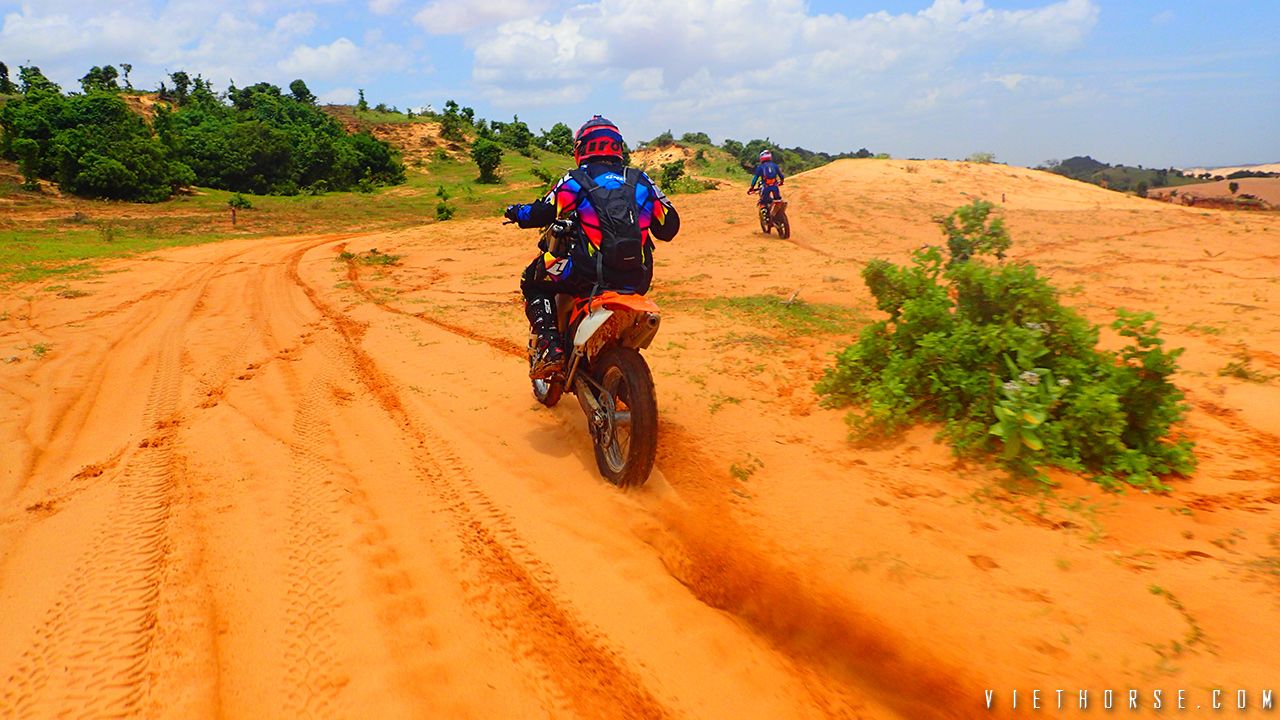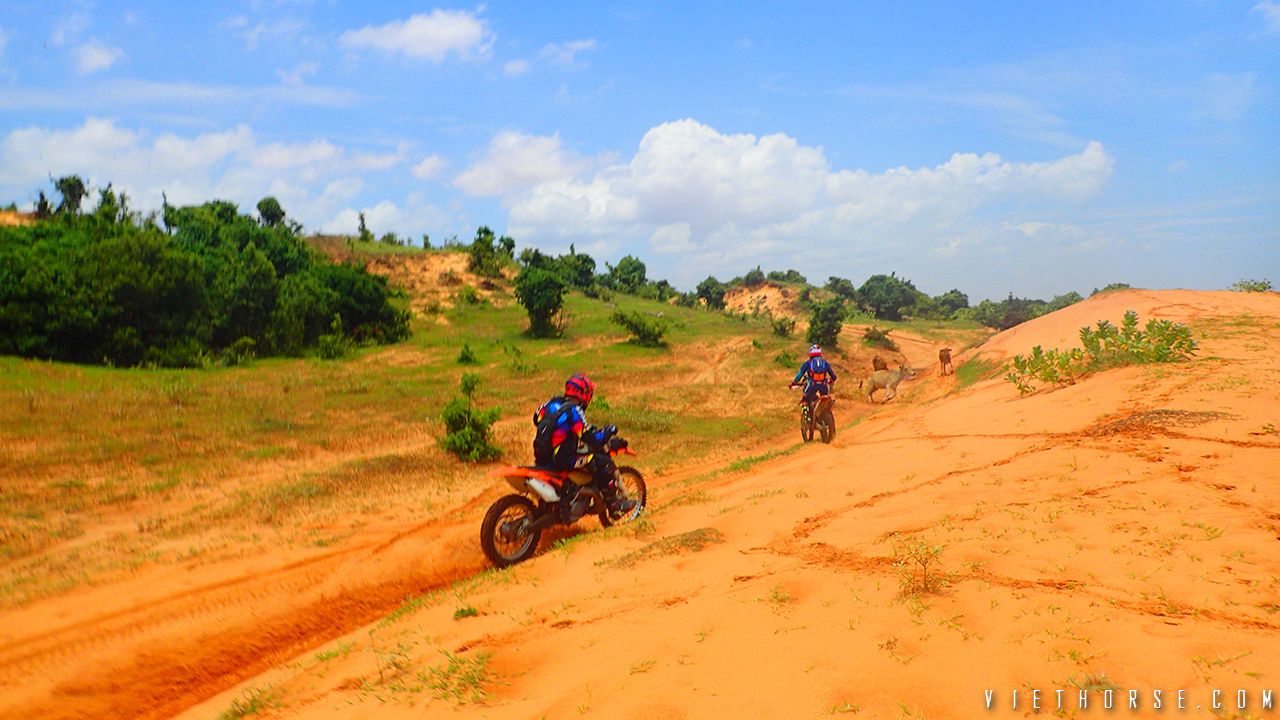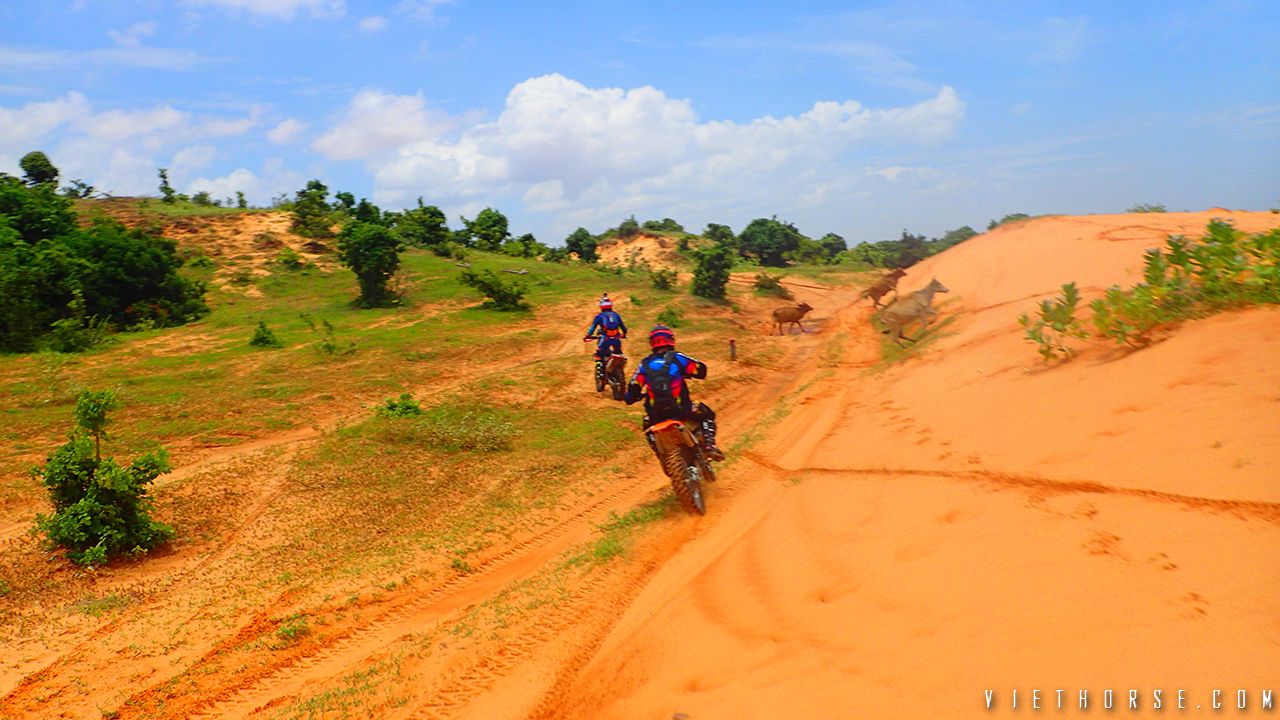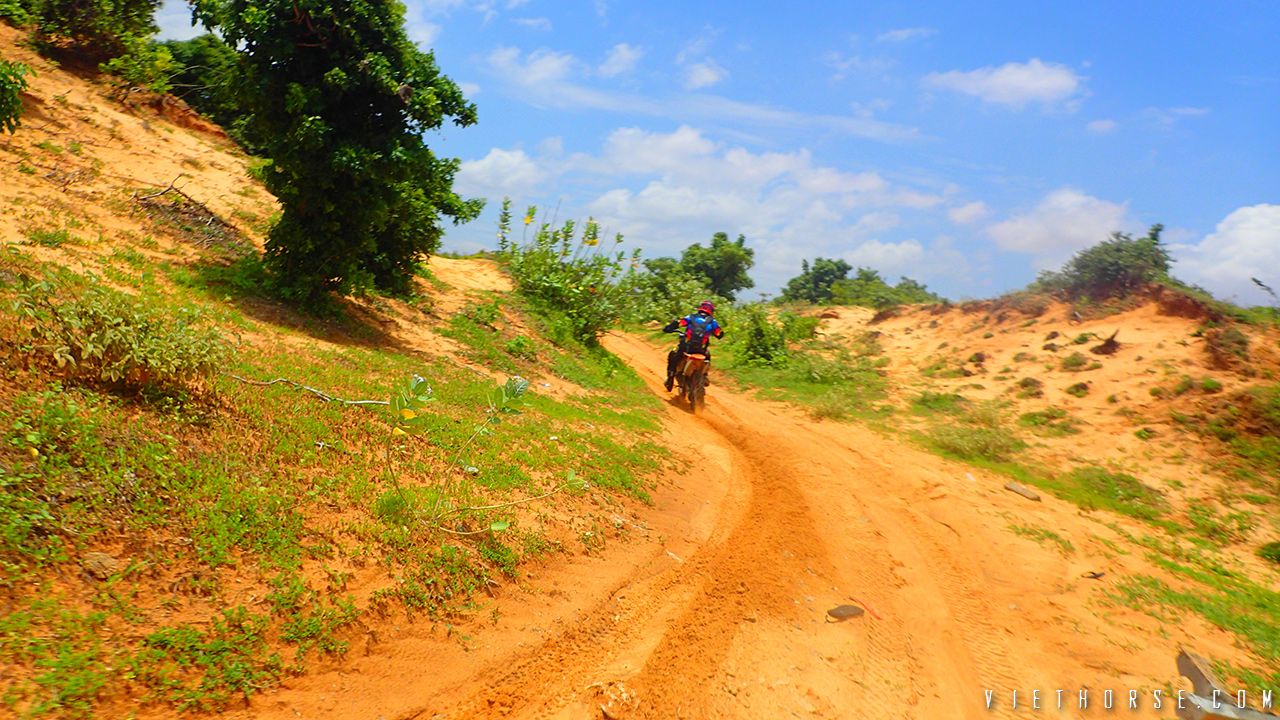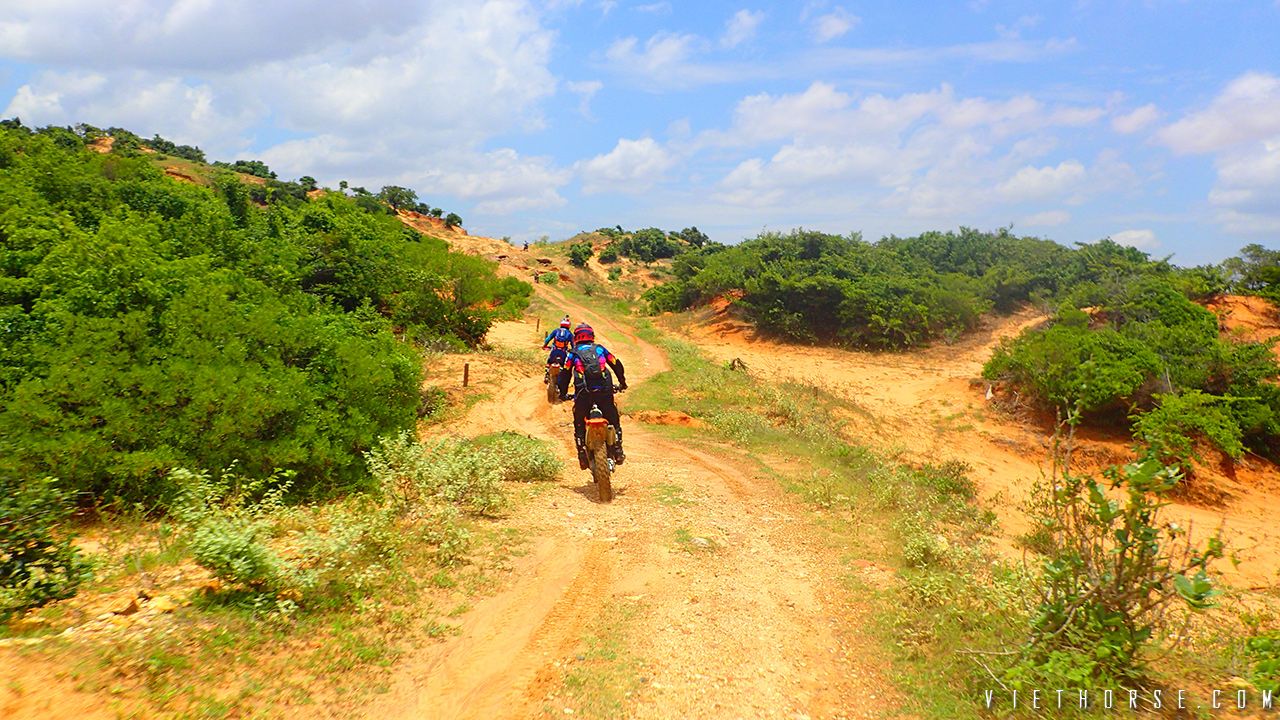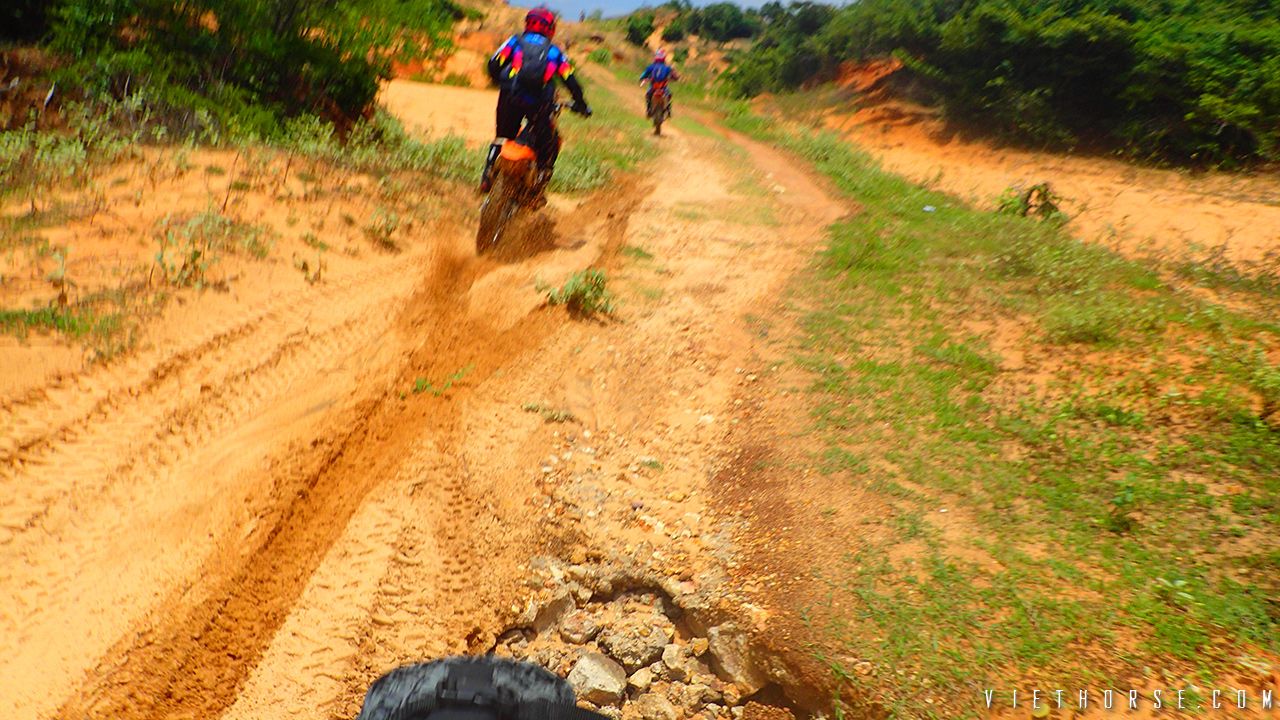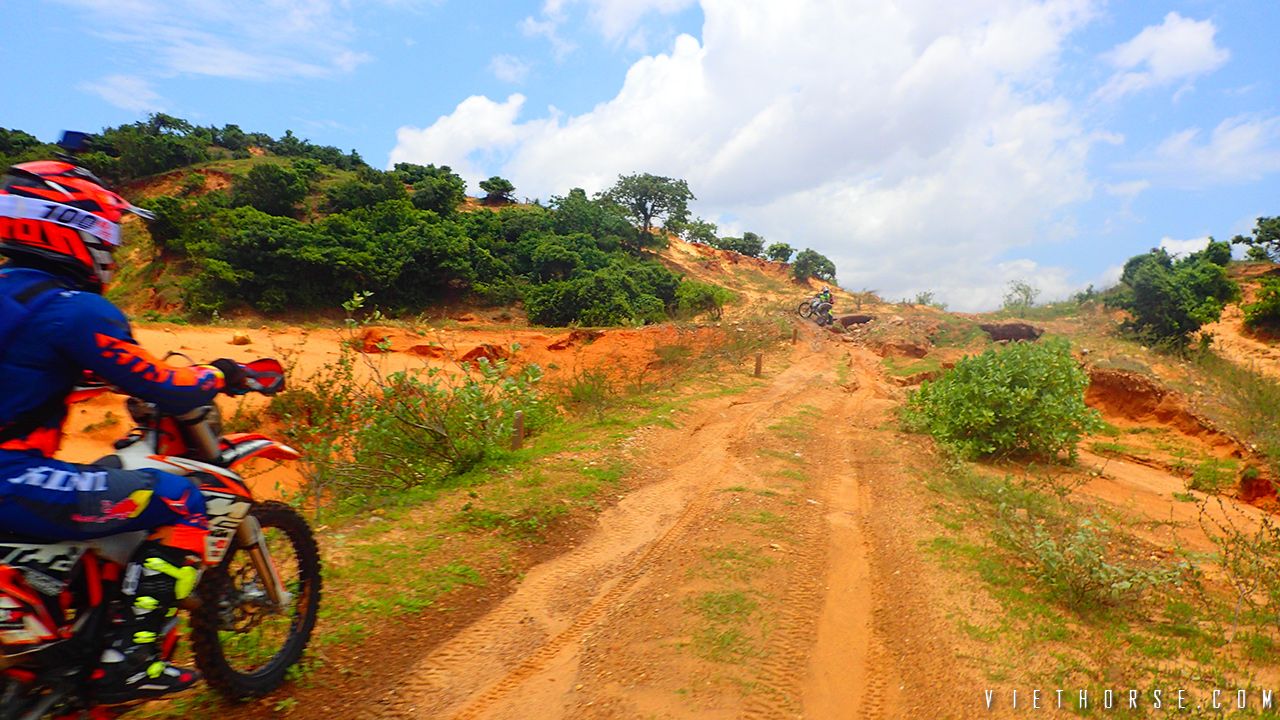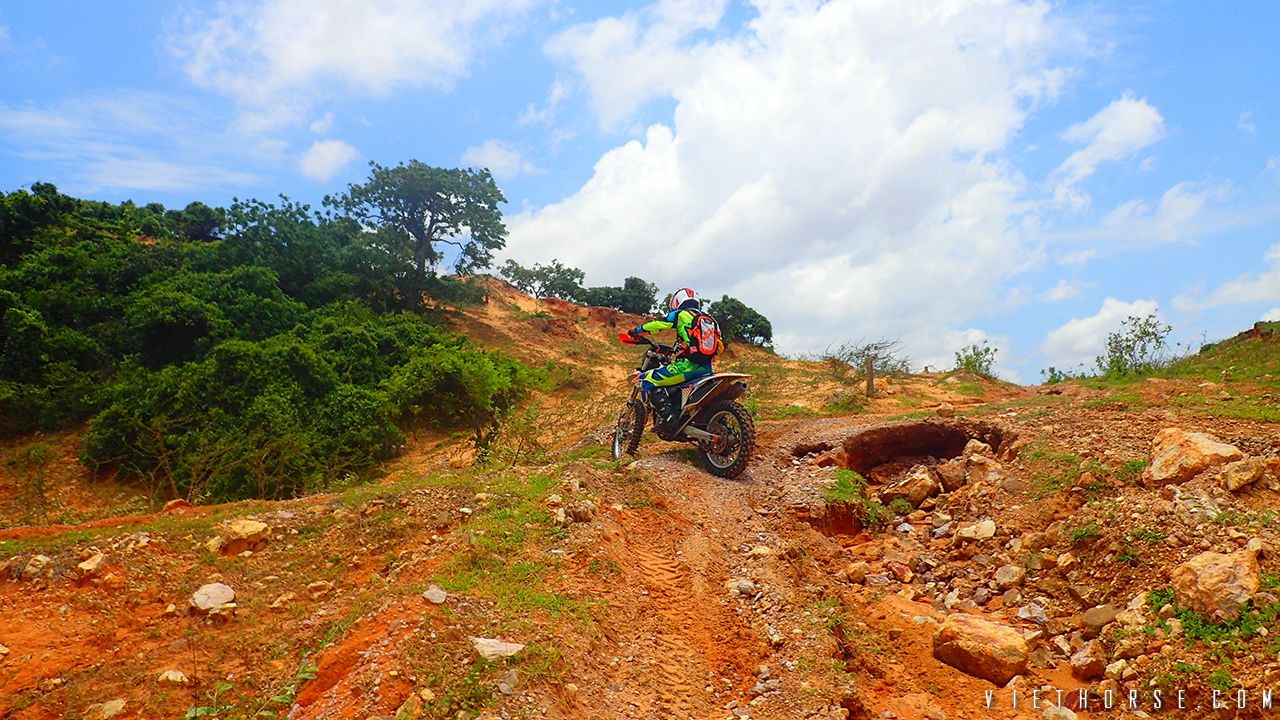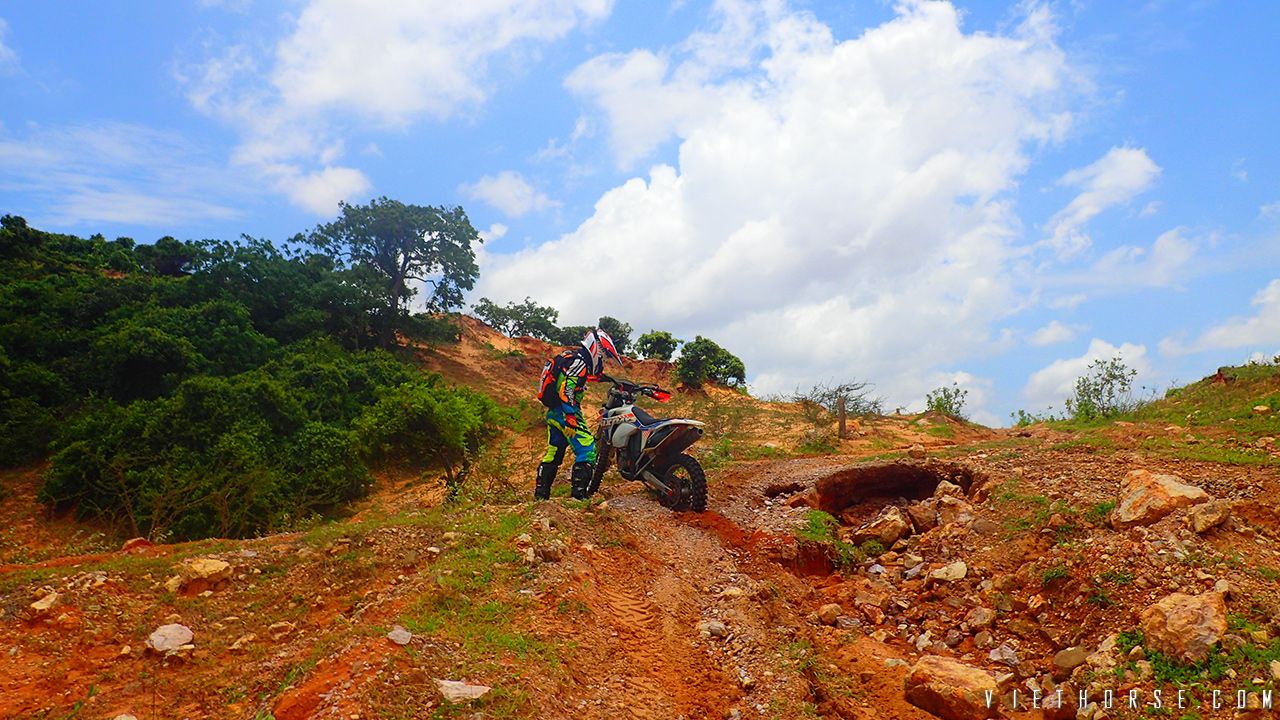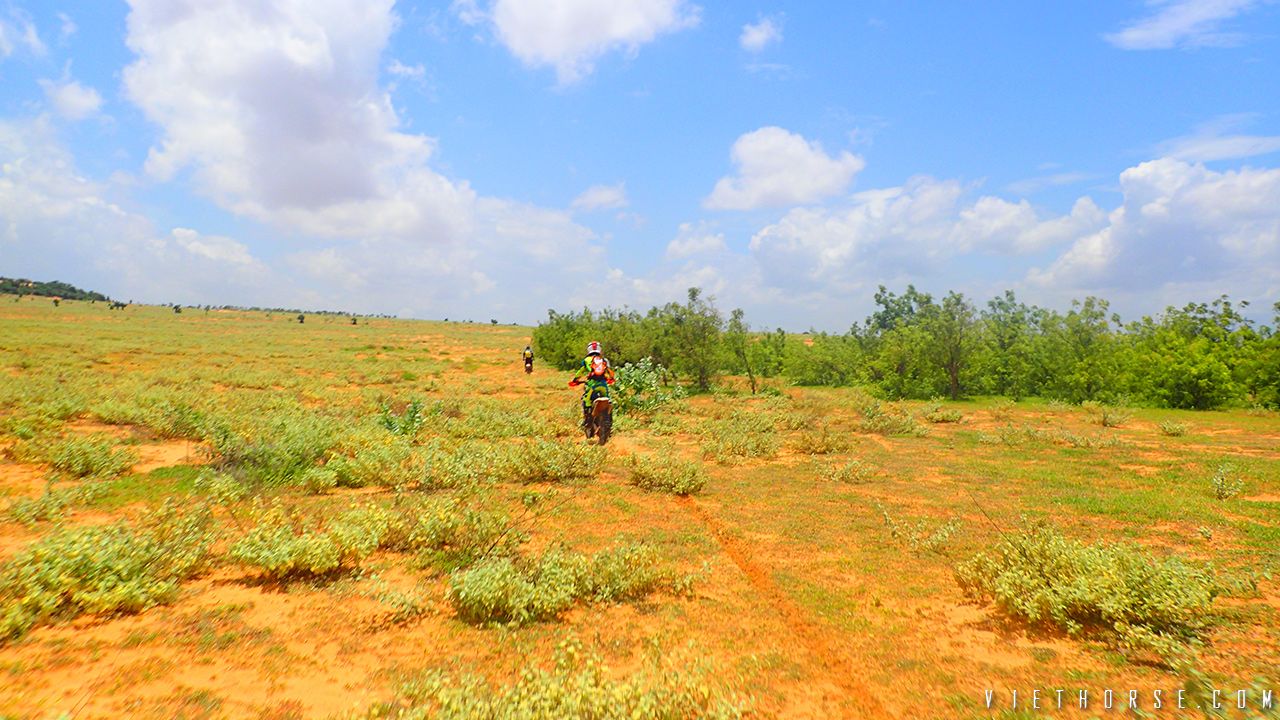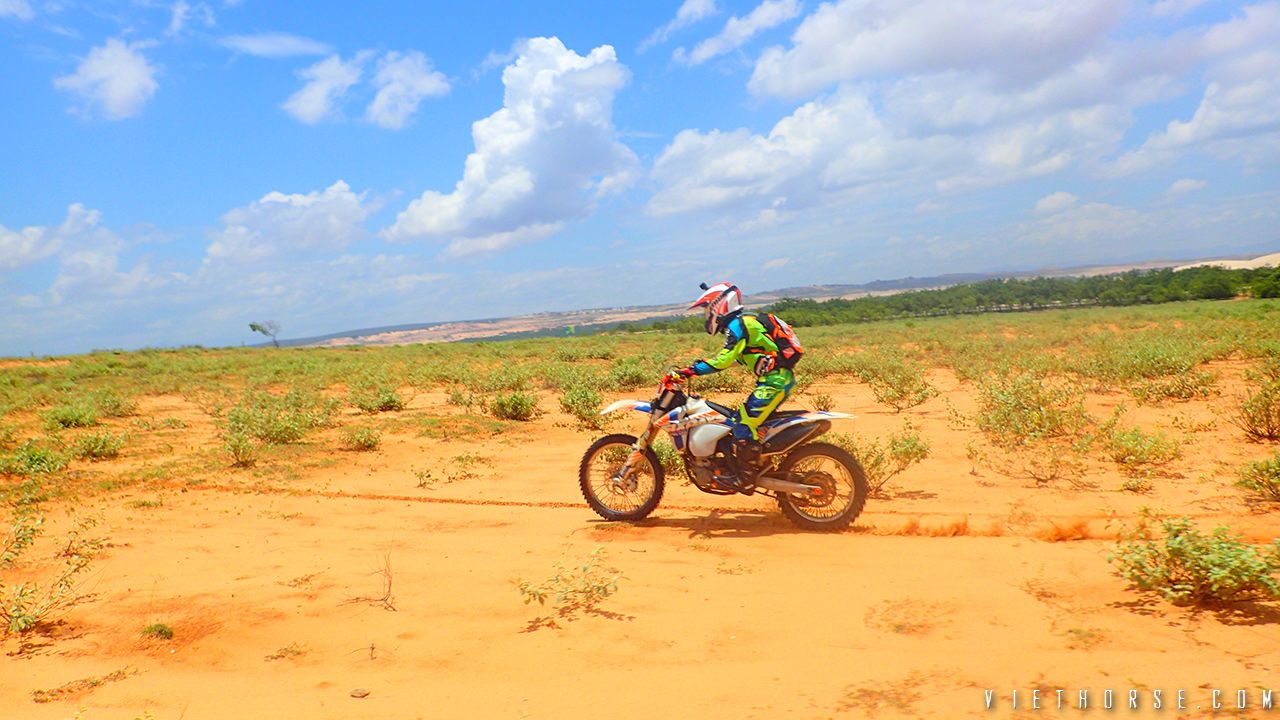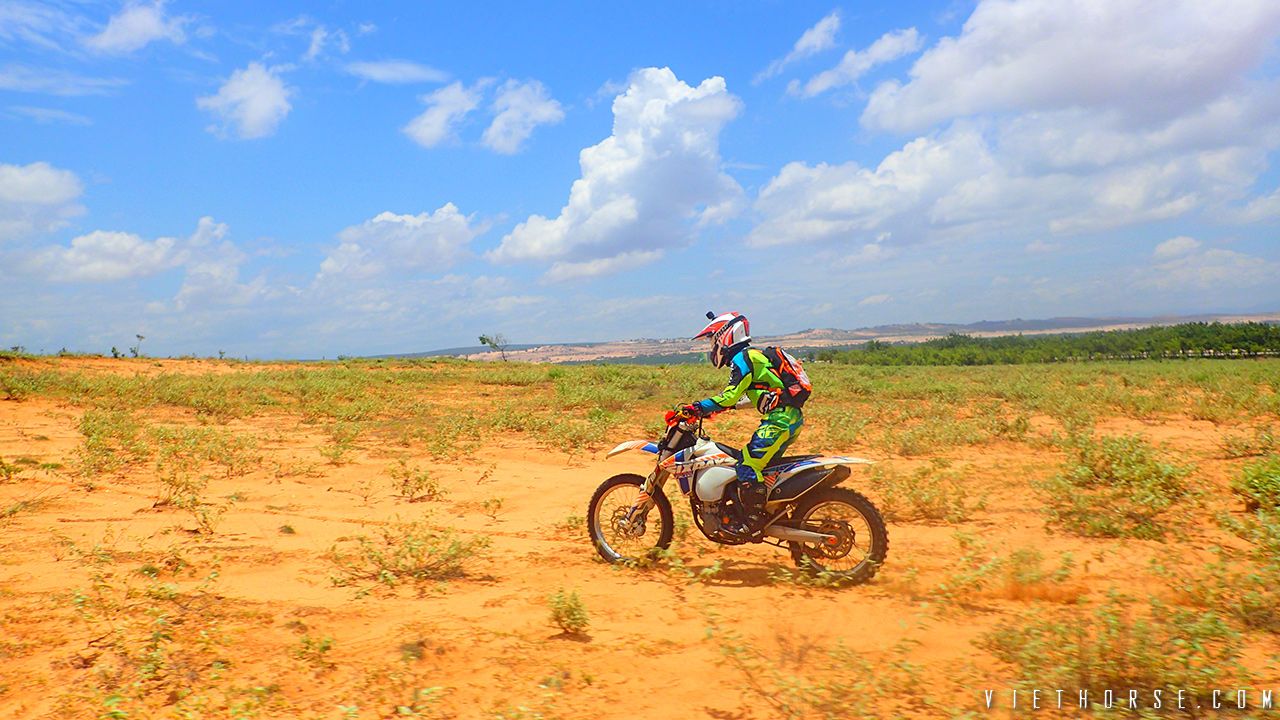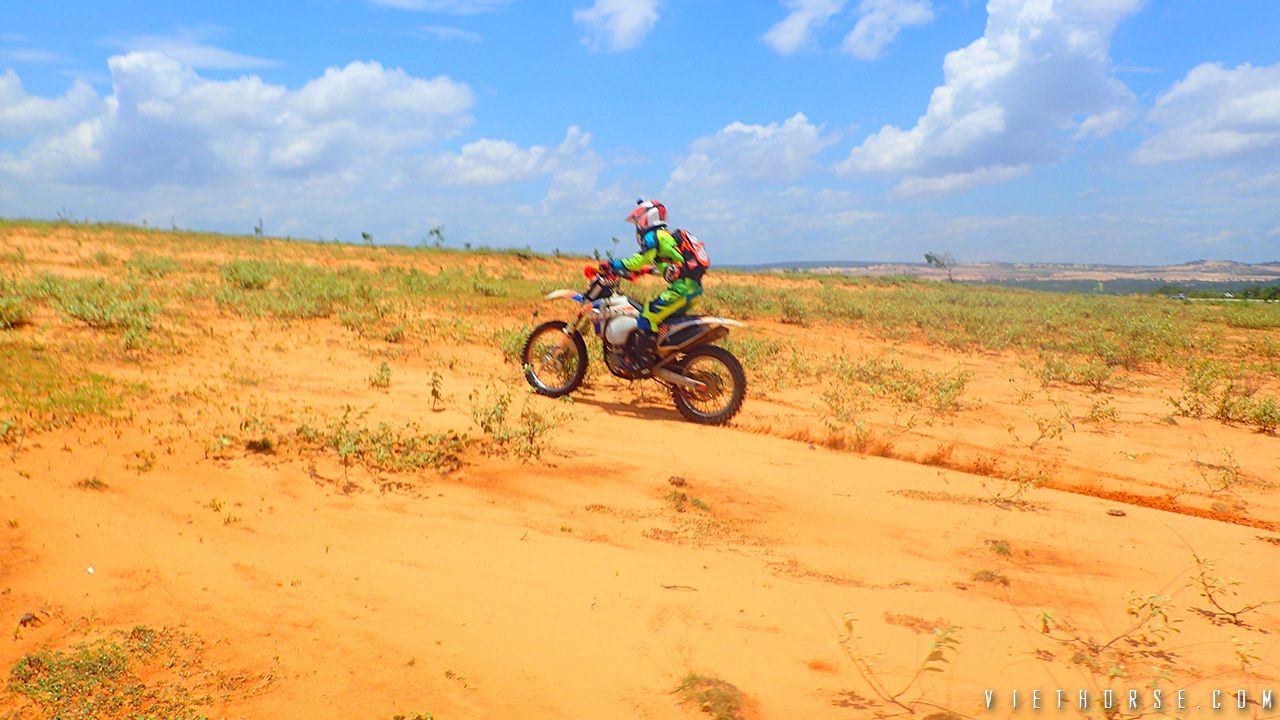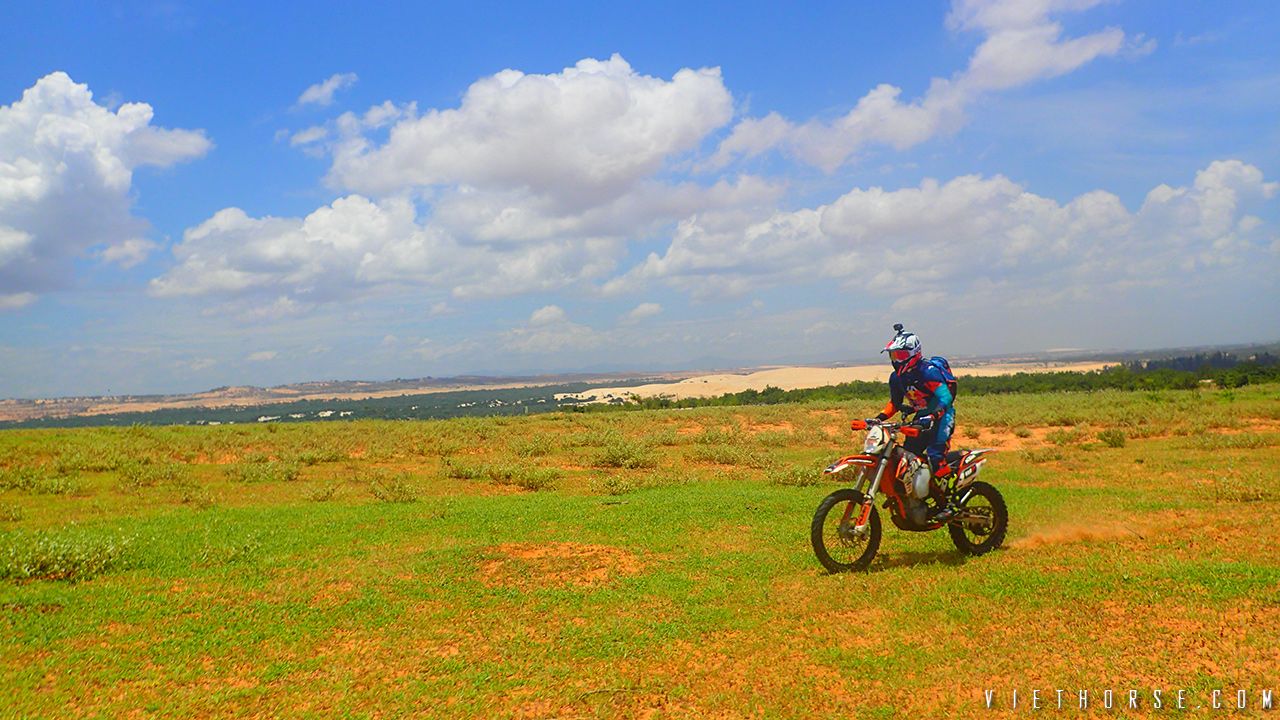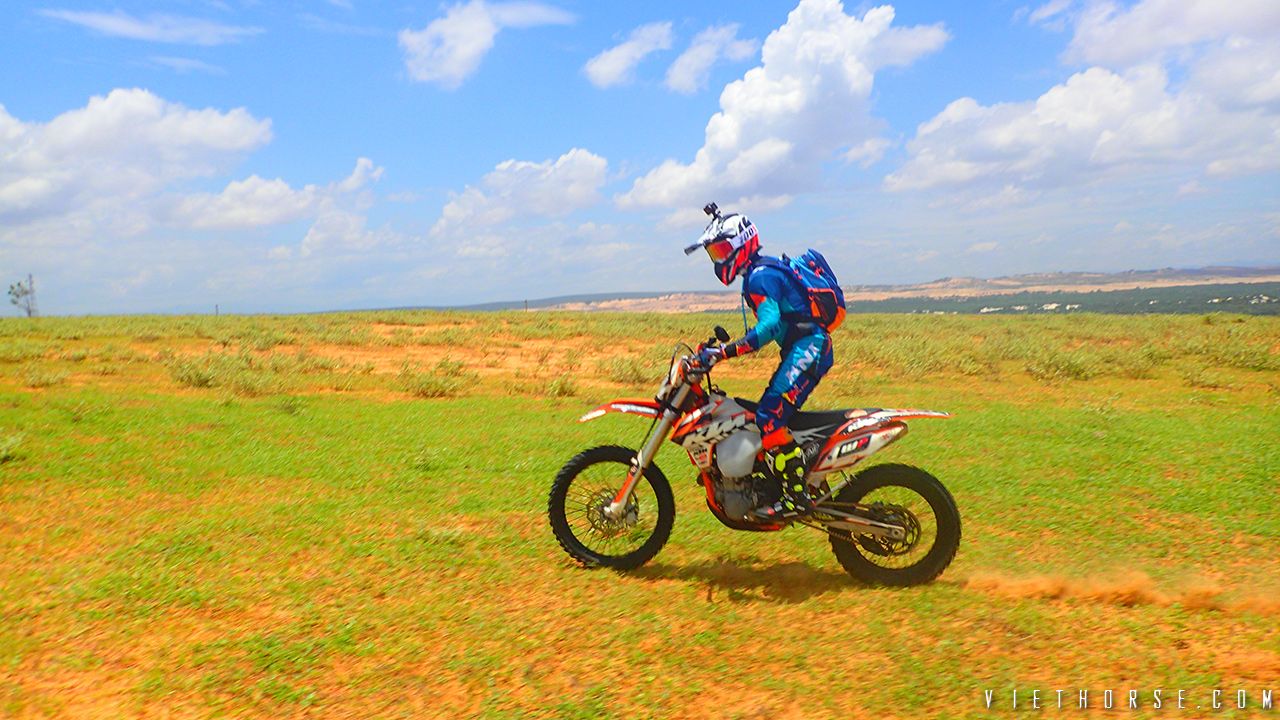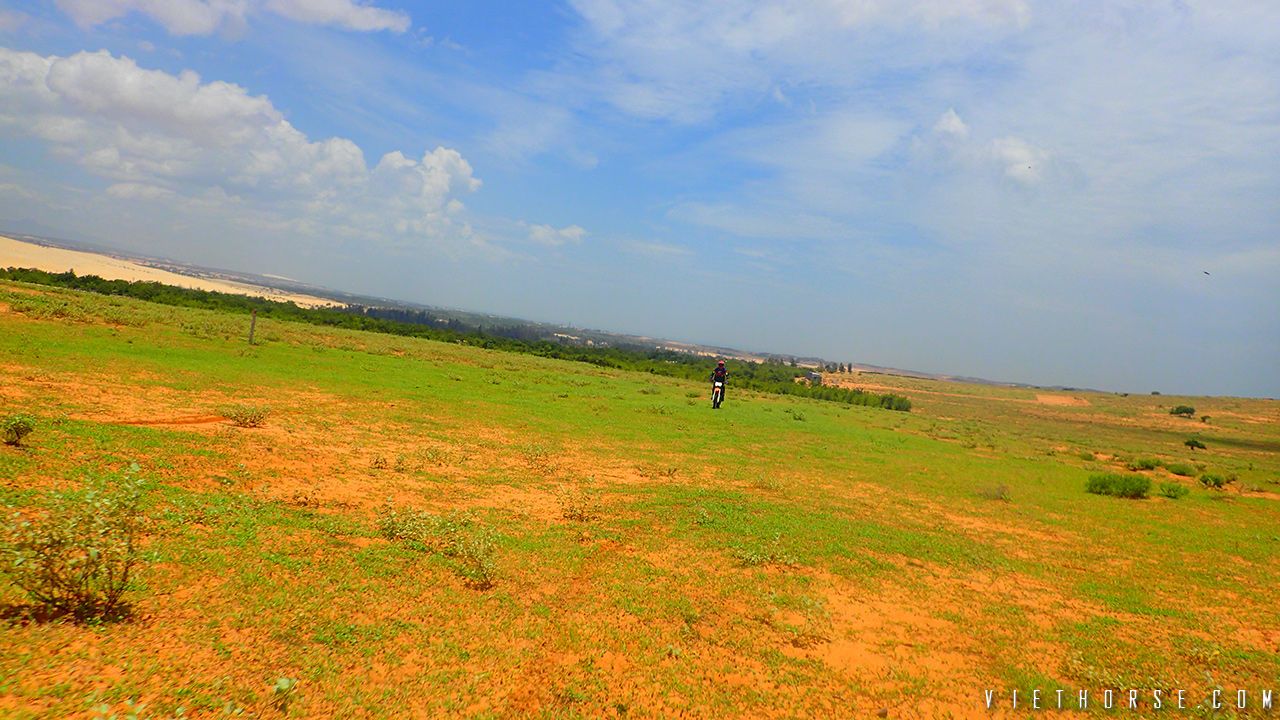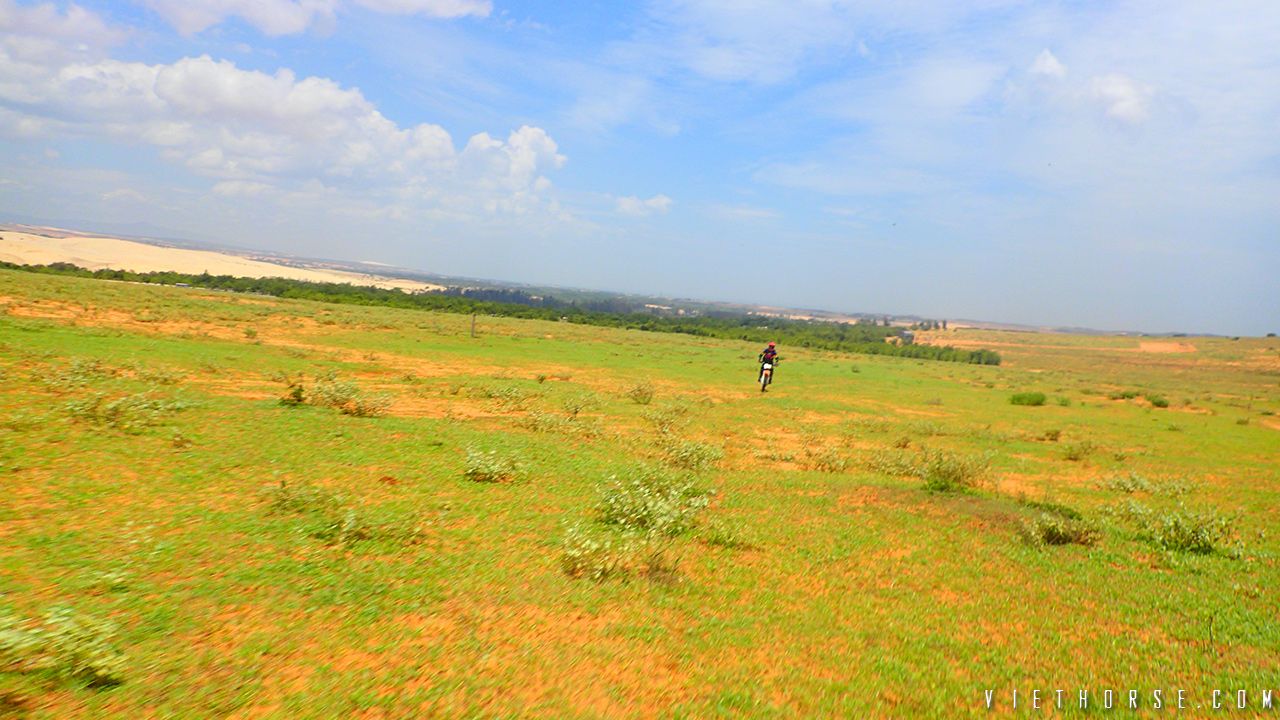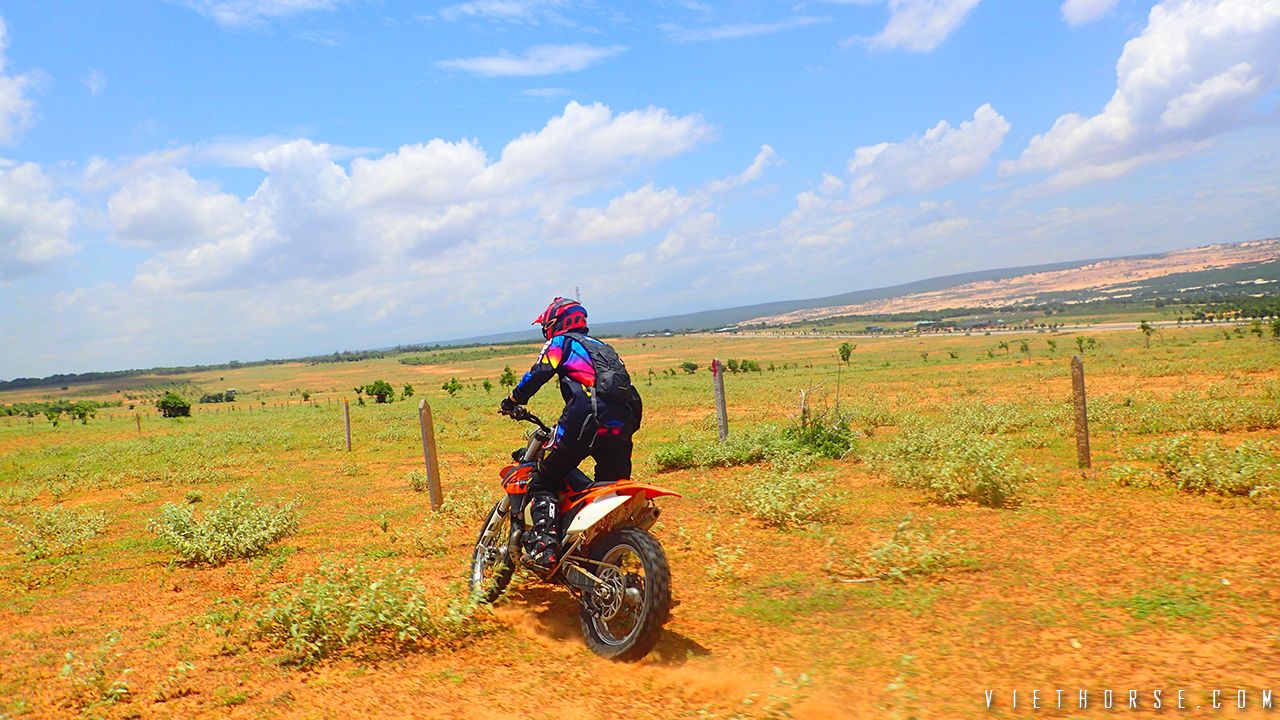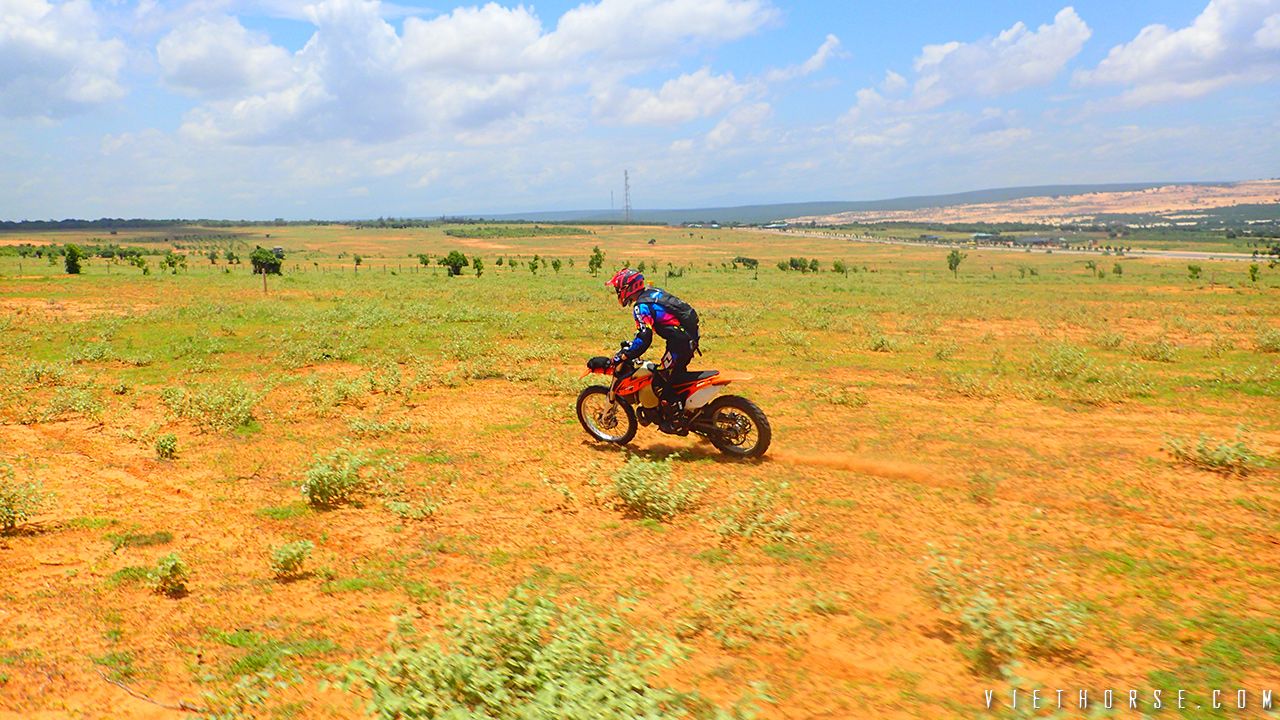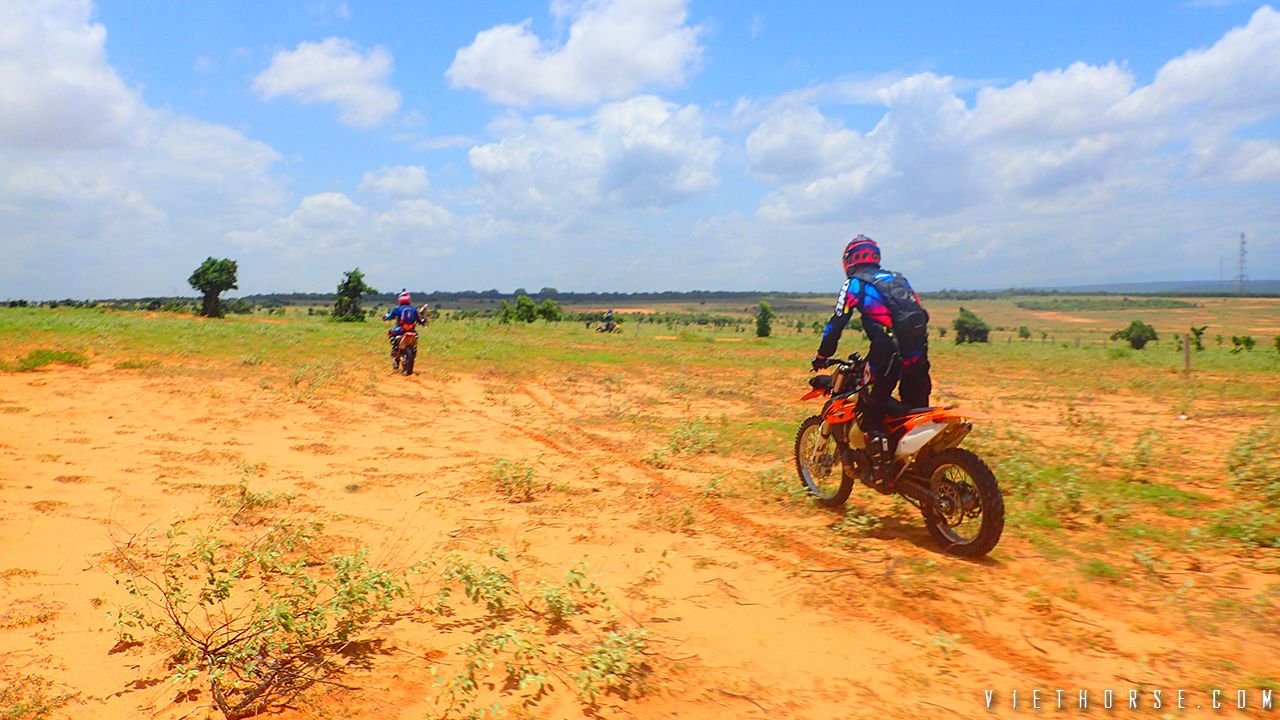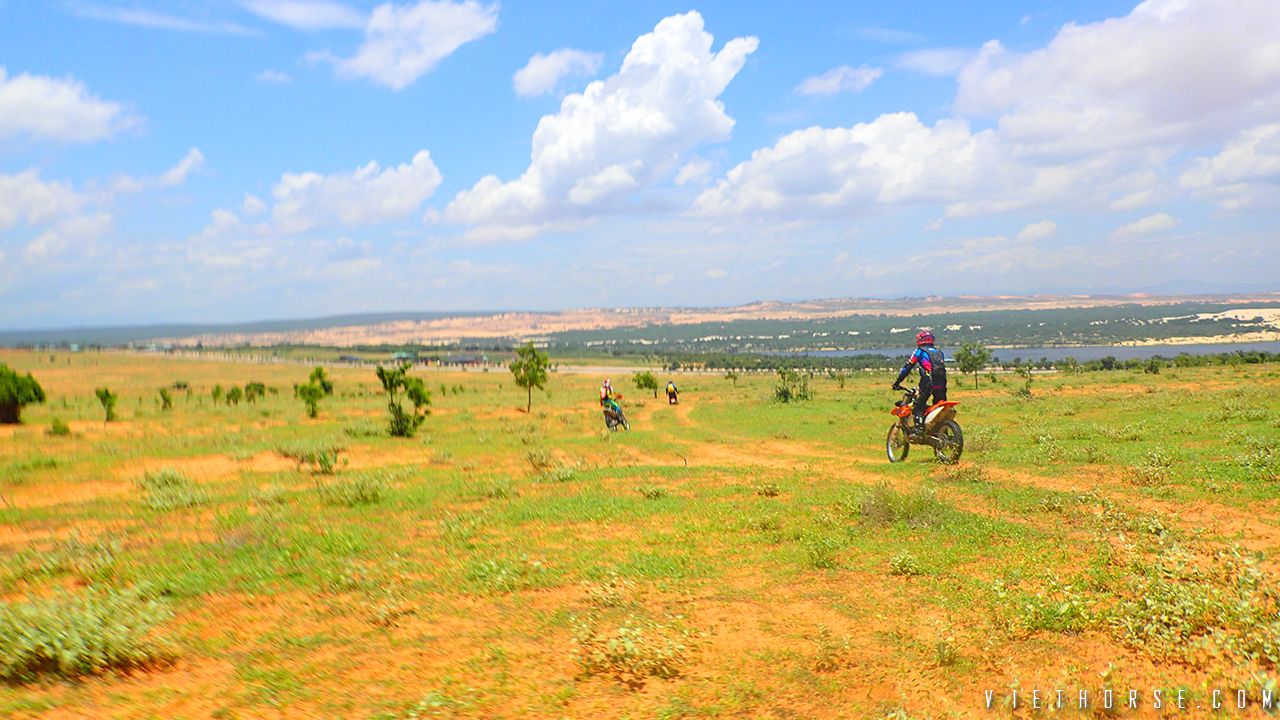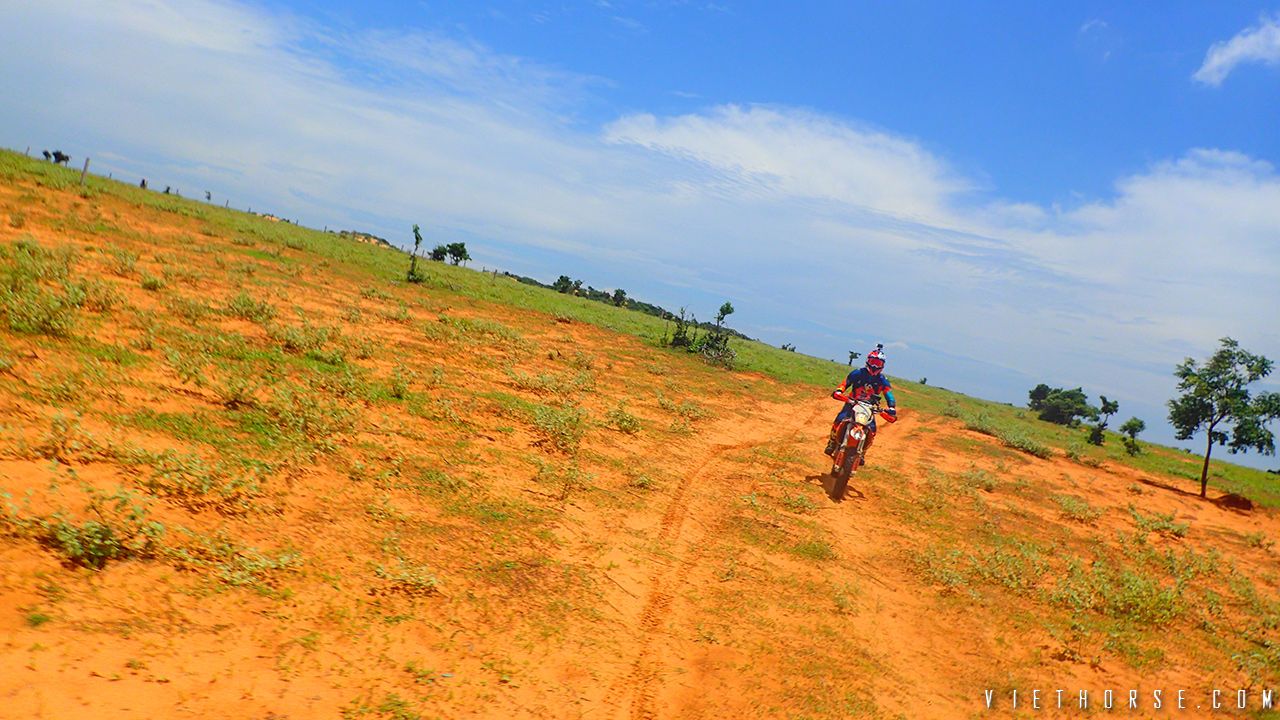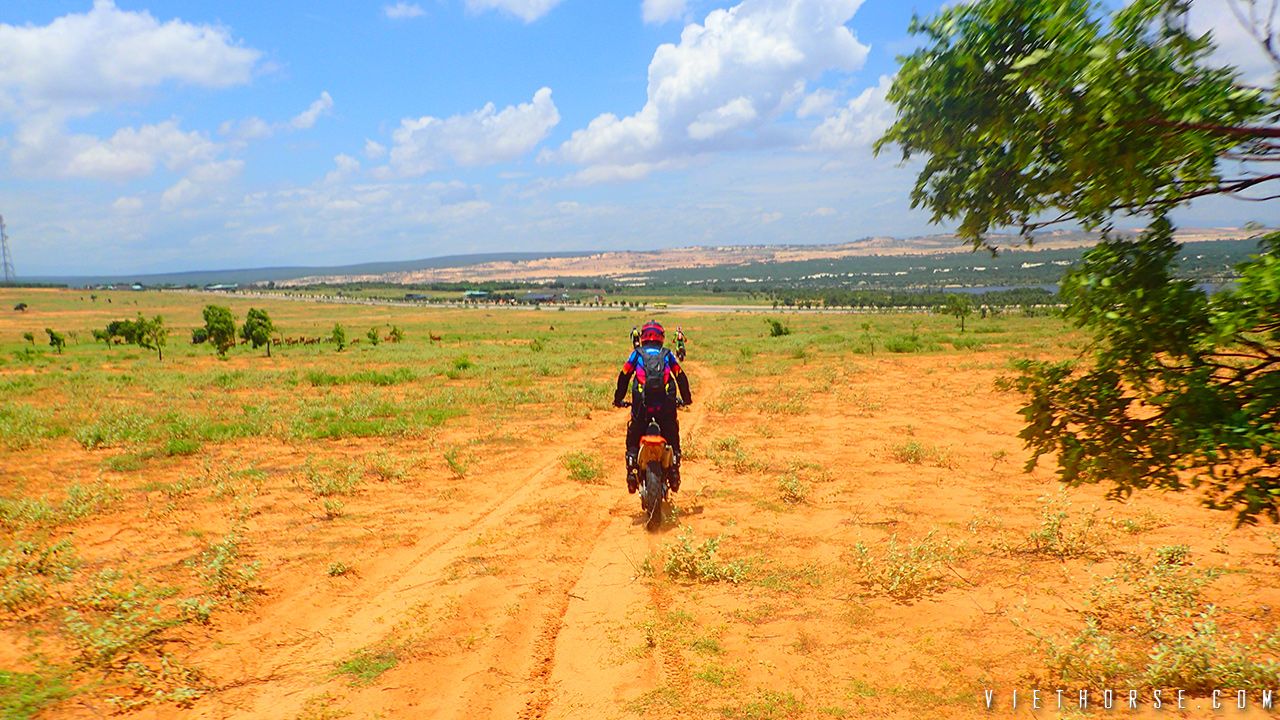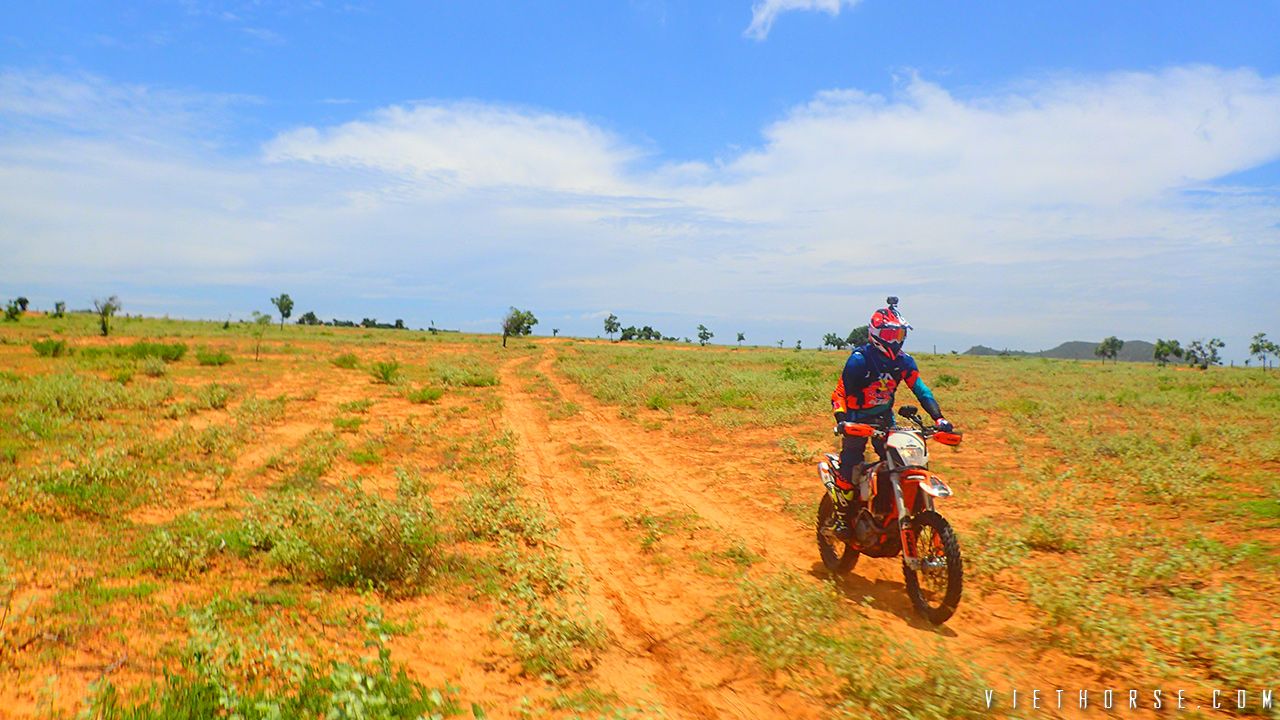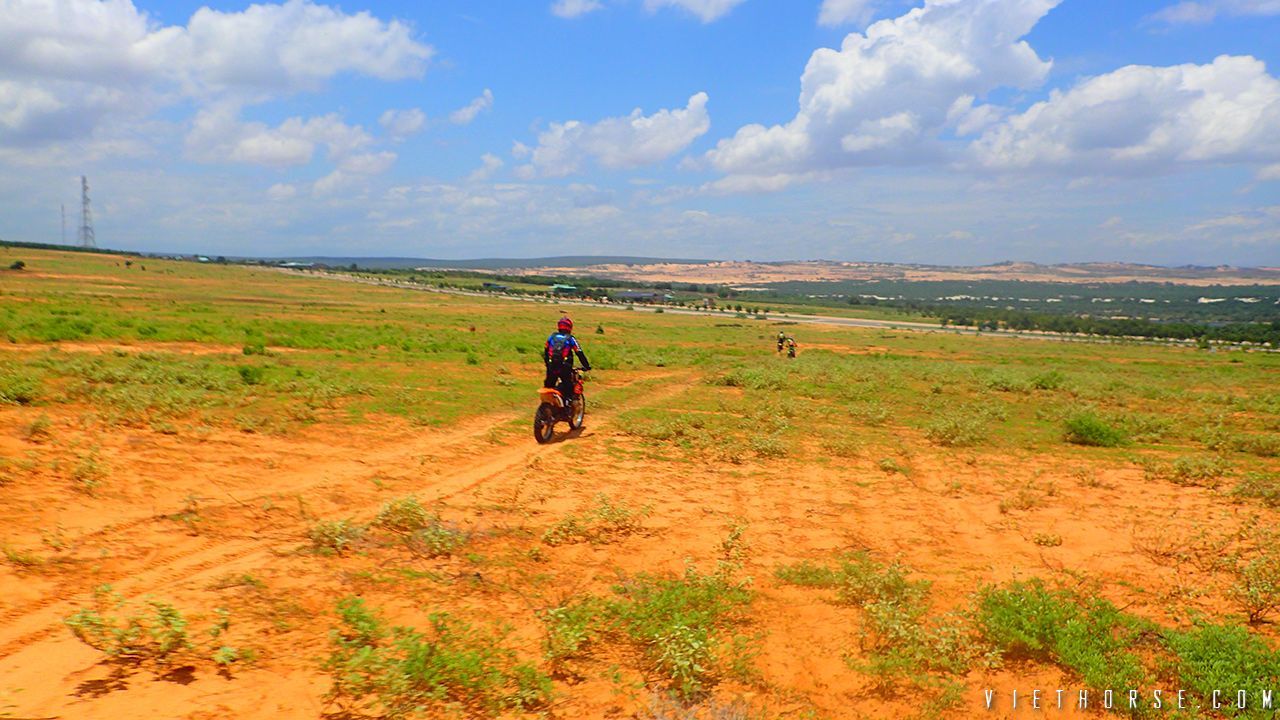 Lunch time, we hook up with another friend group who also riding the sand dunes. Enjoy lunching, chatting and cool seaside atmosphere…
Back on the bikes together, now we have a dozen bikers: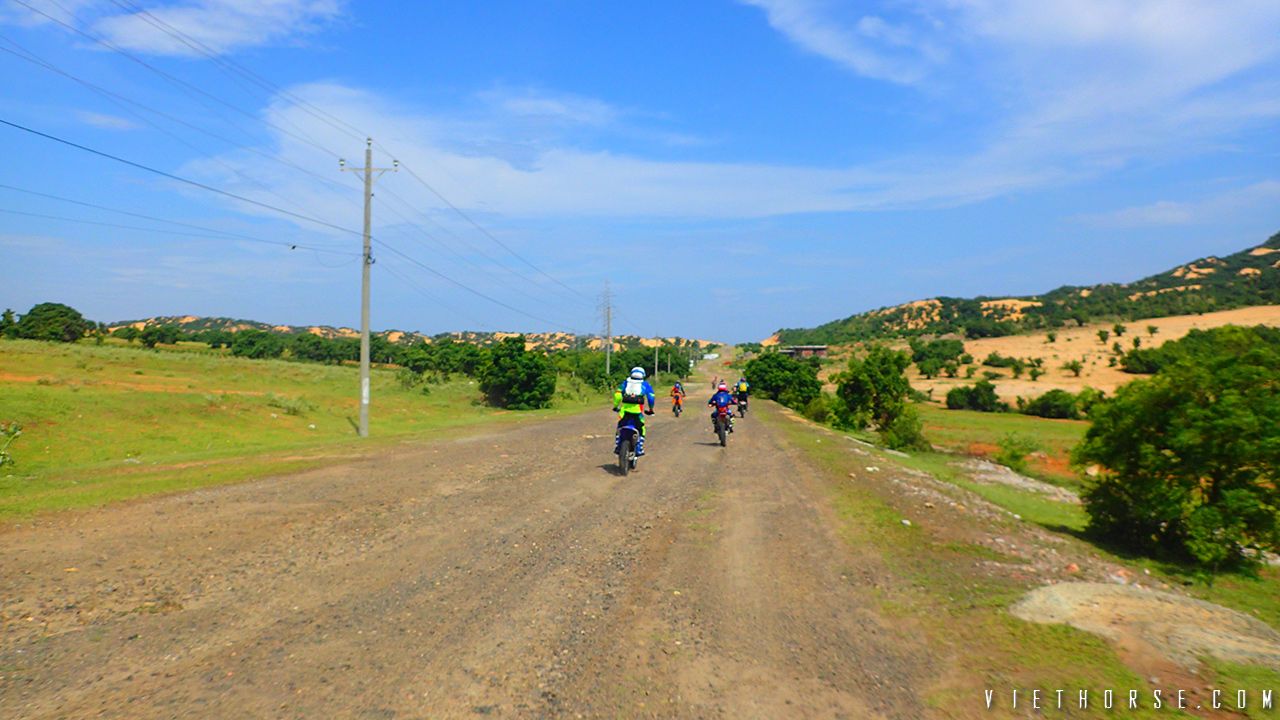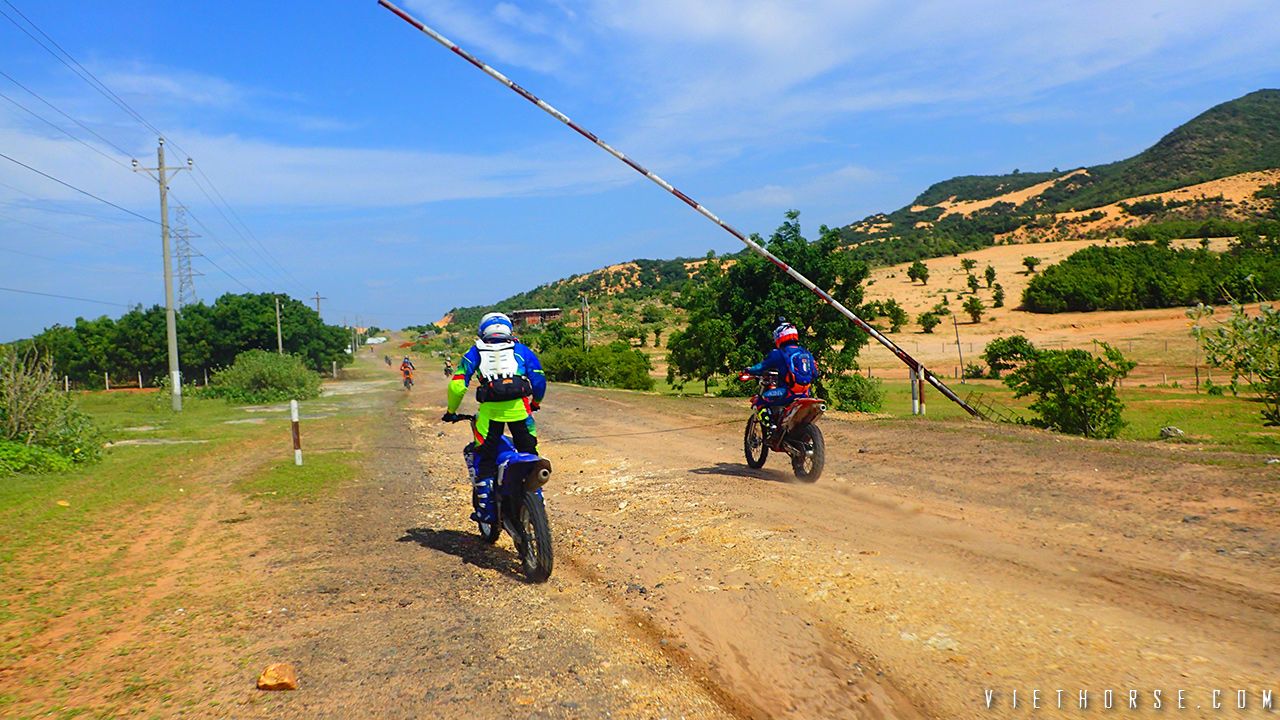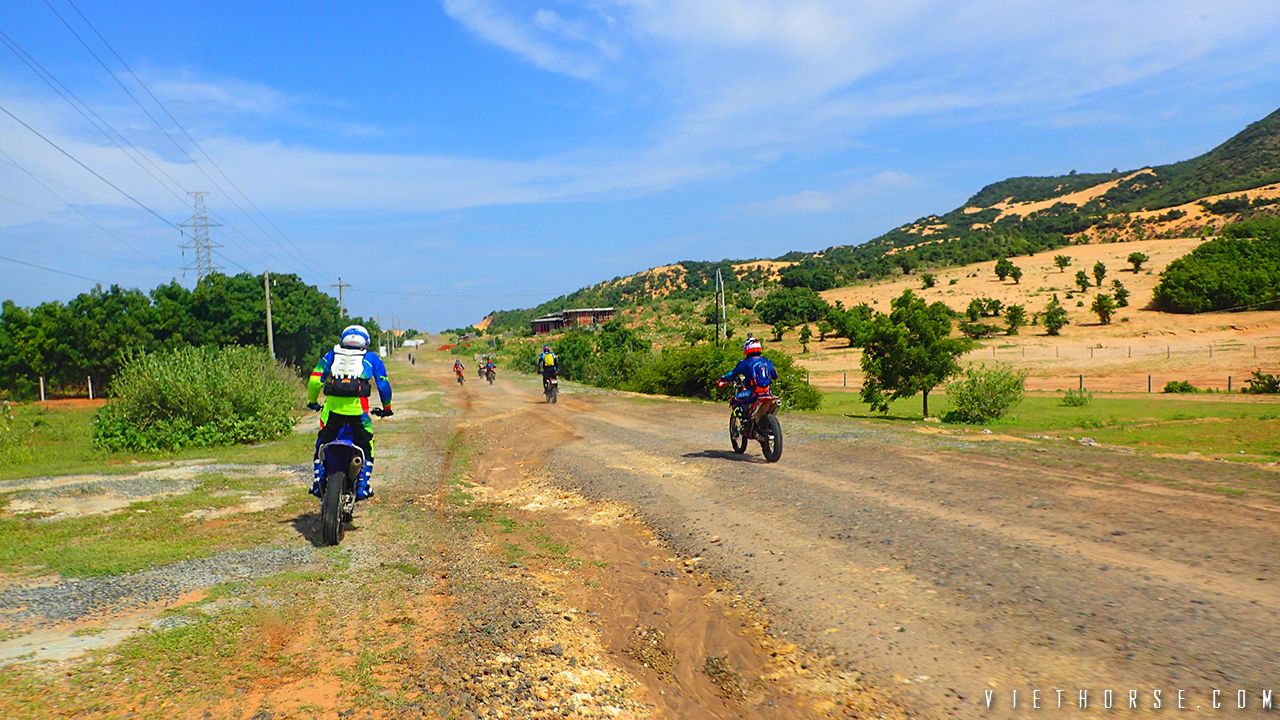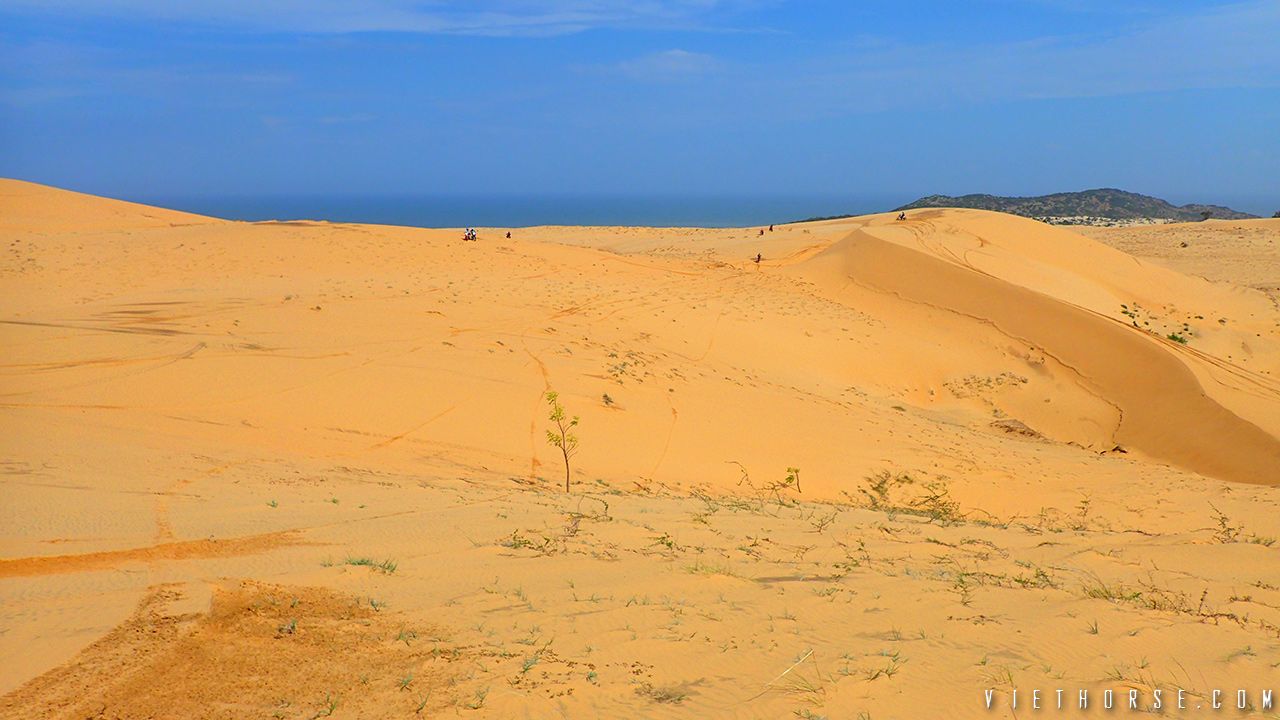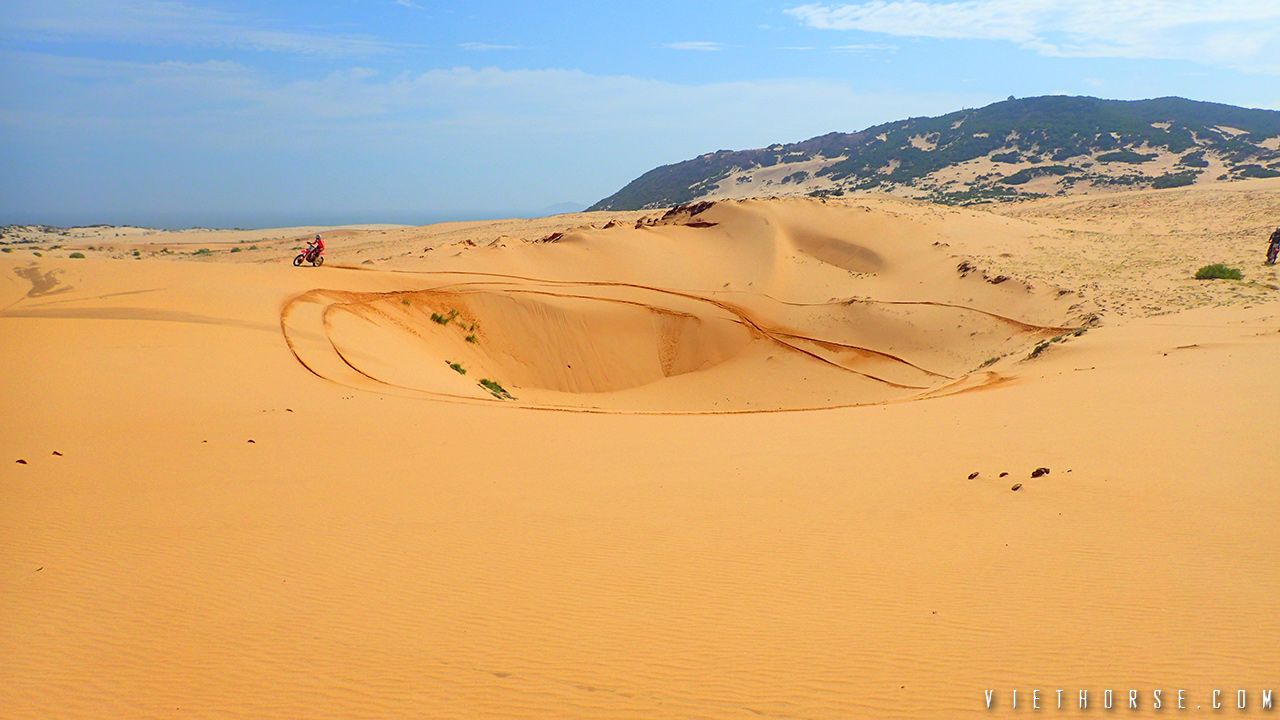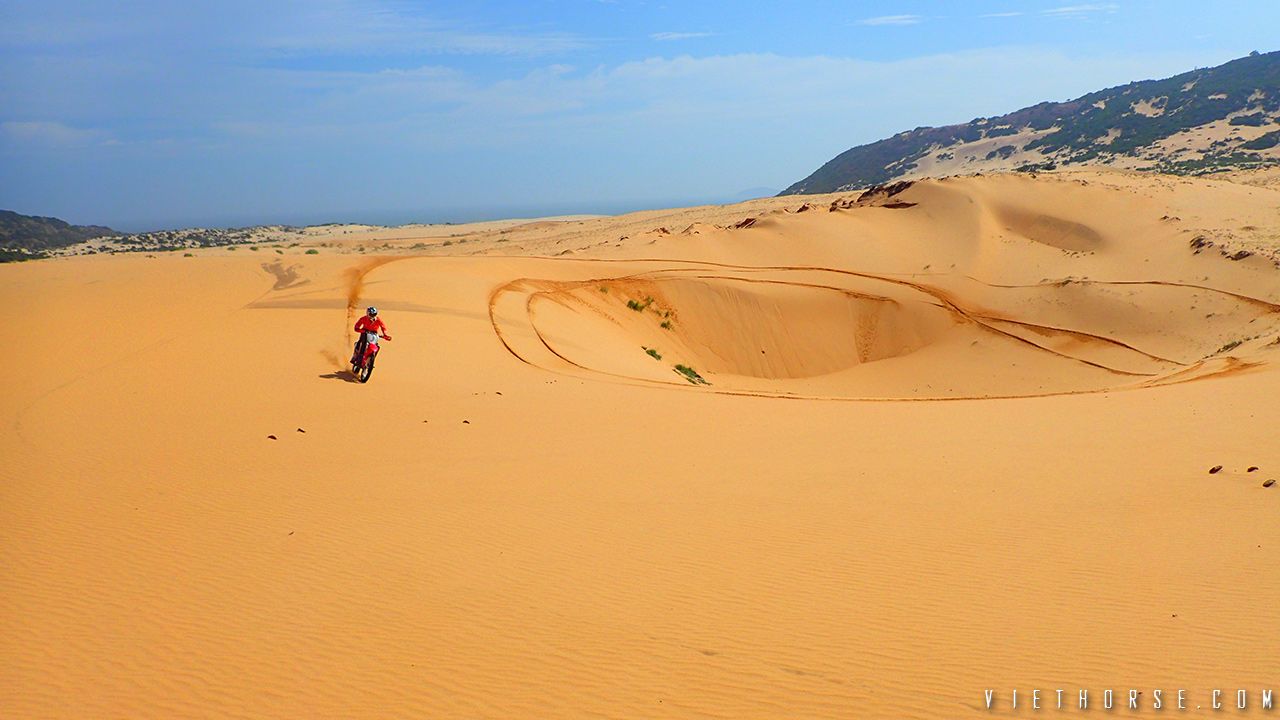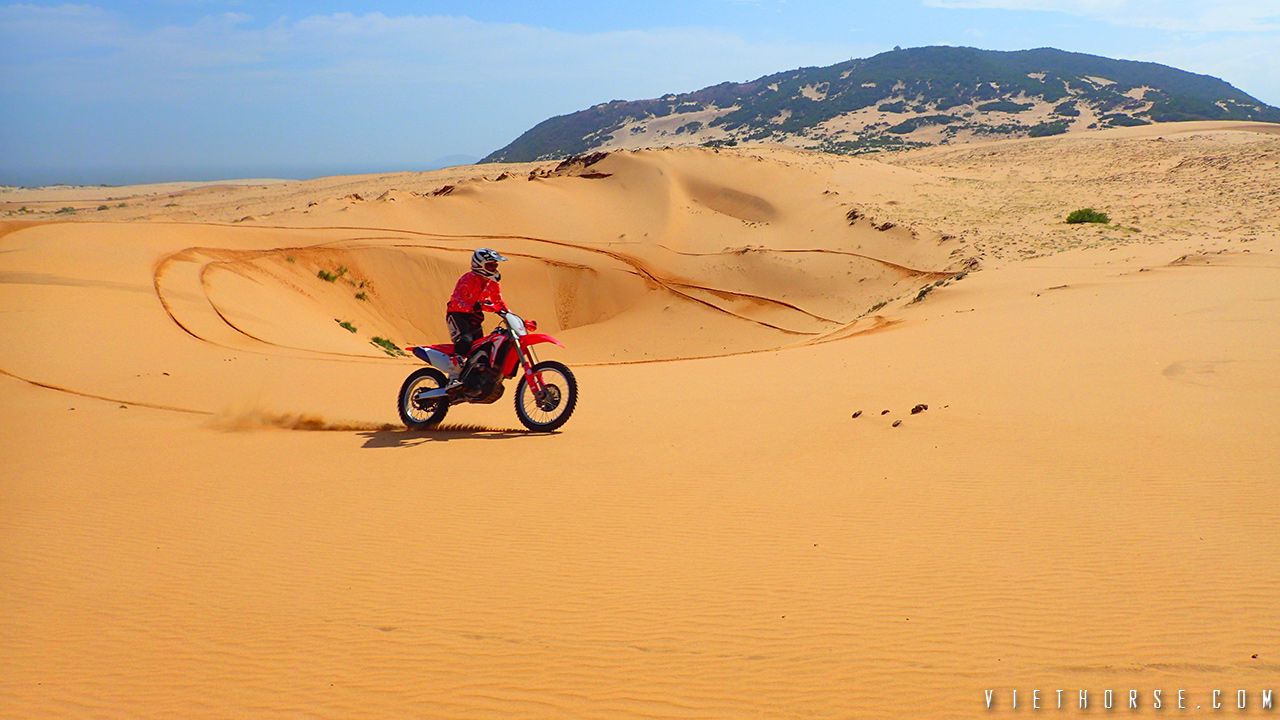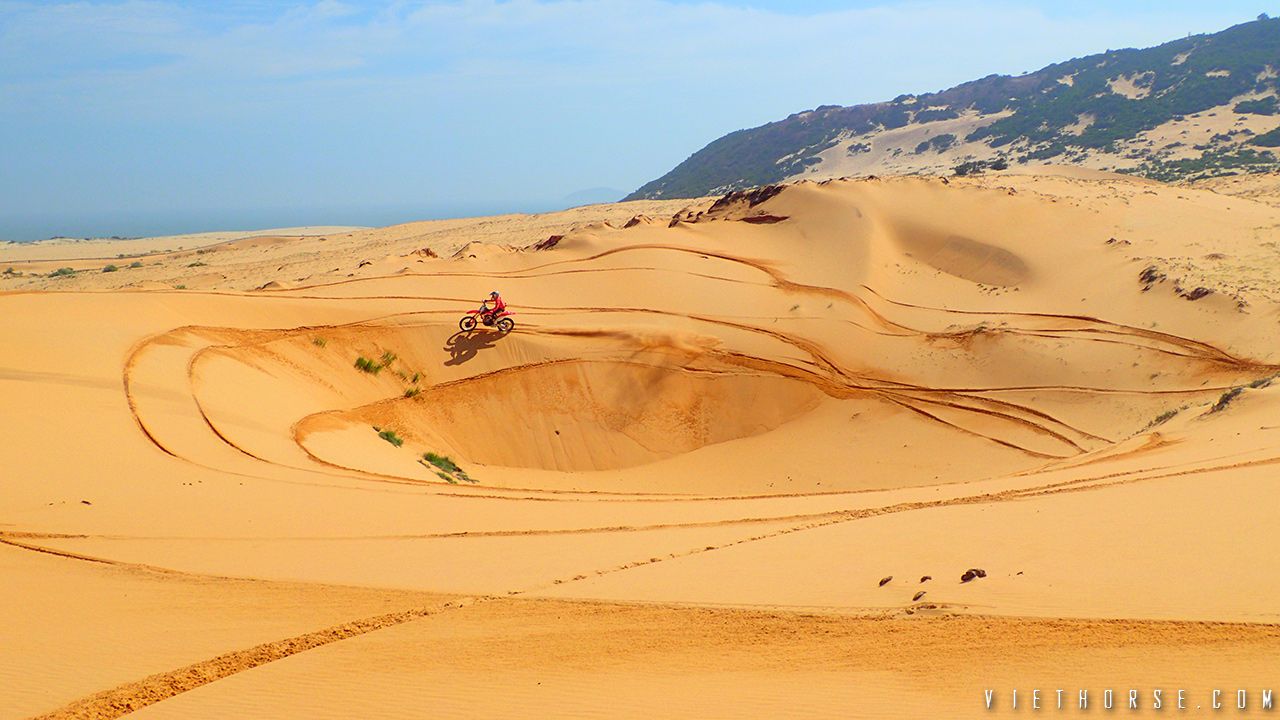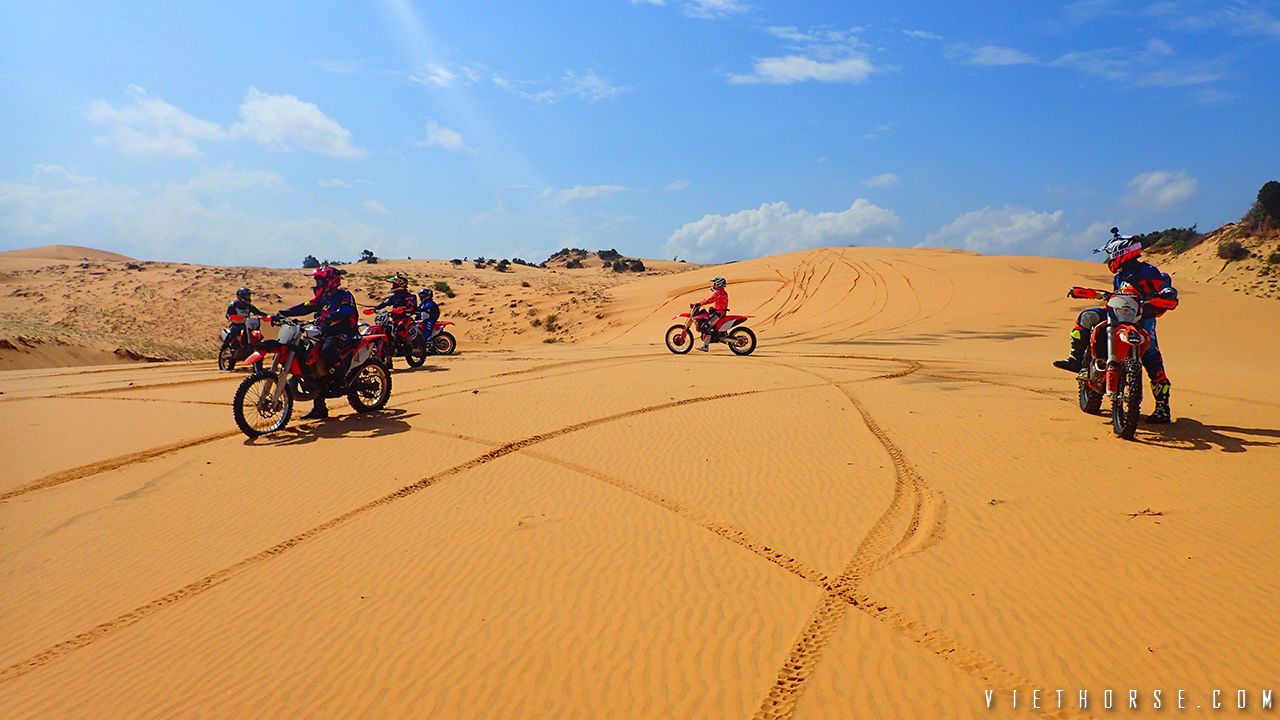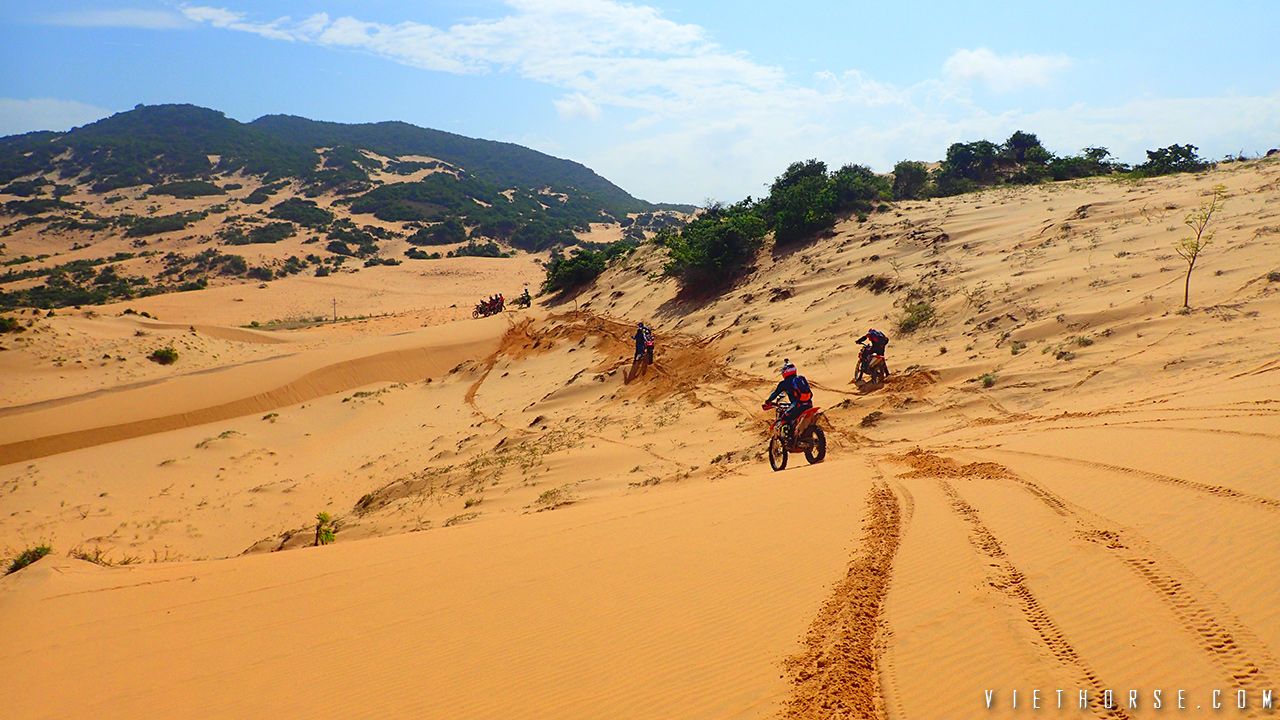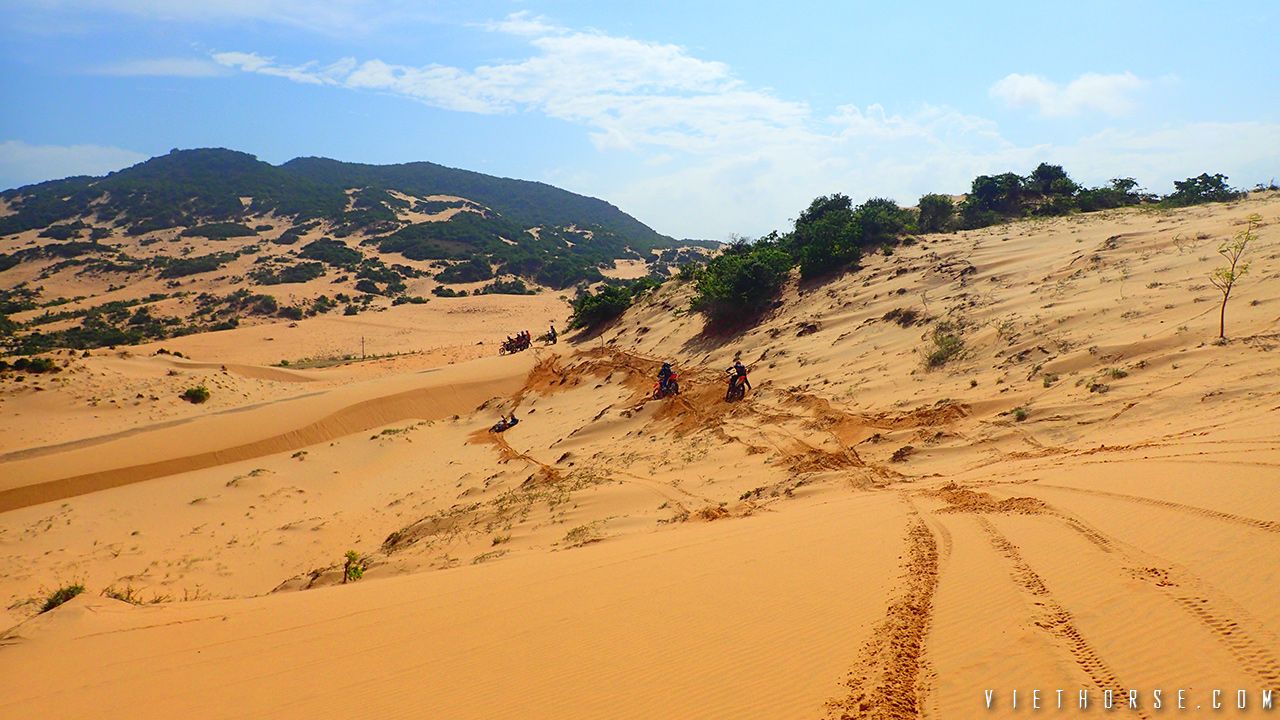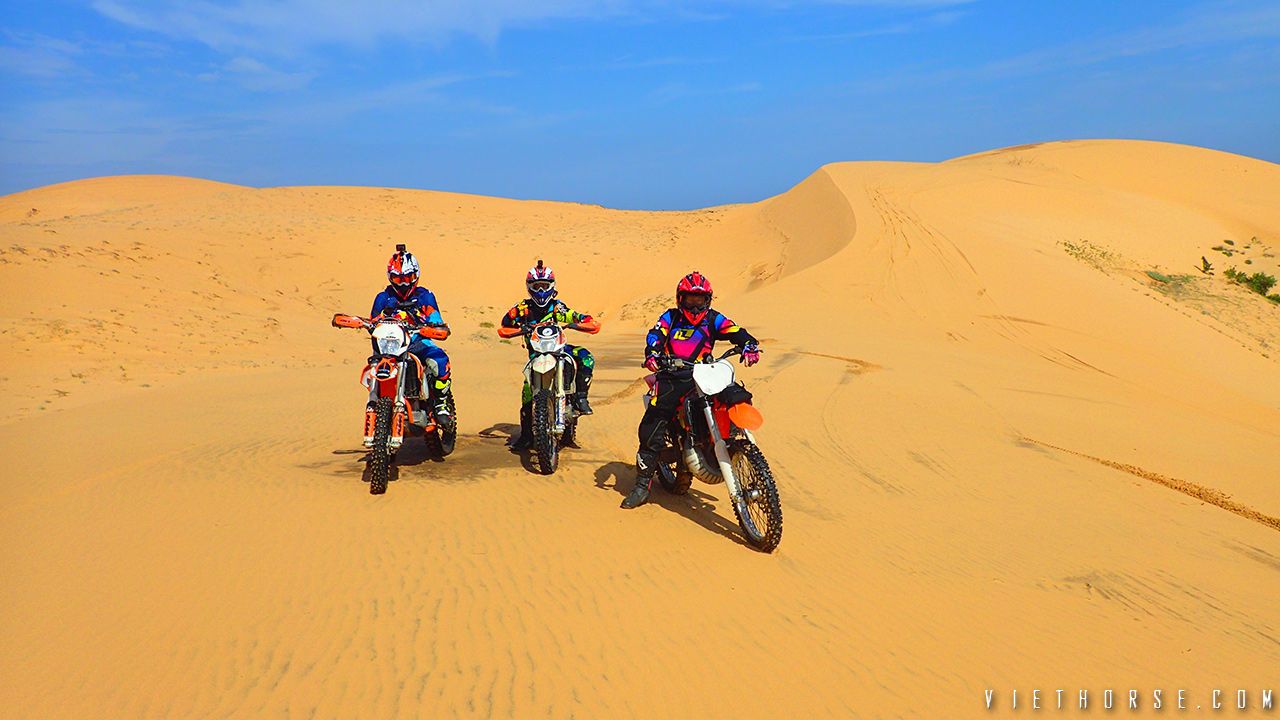 Very seldom to have big group ride the sand dunes: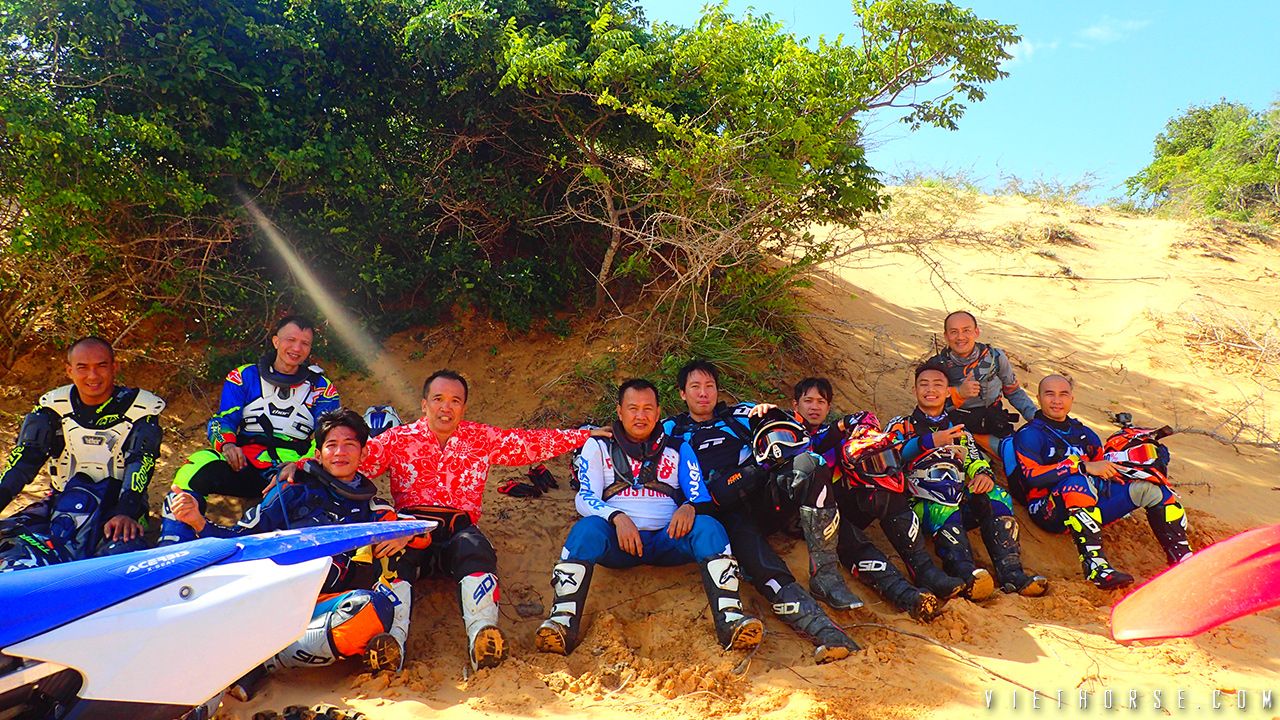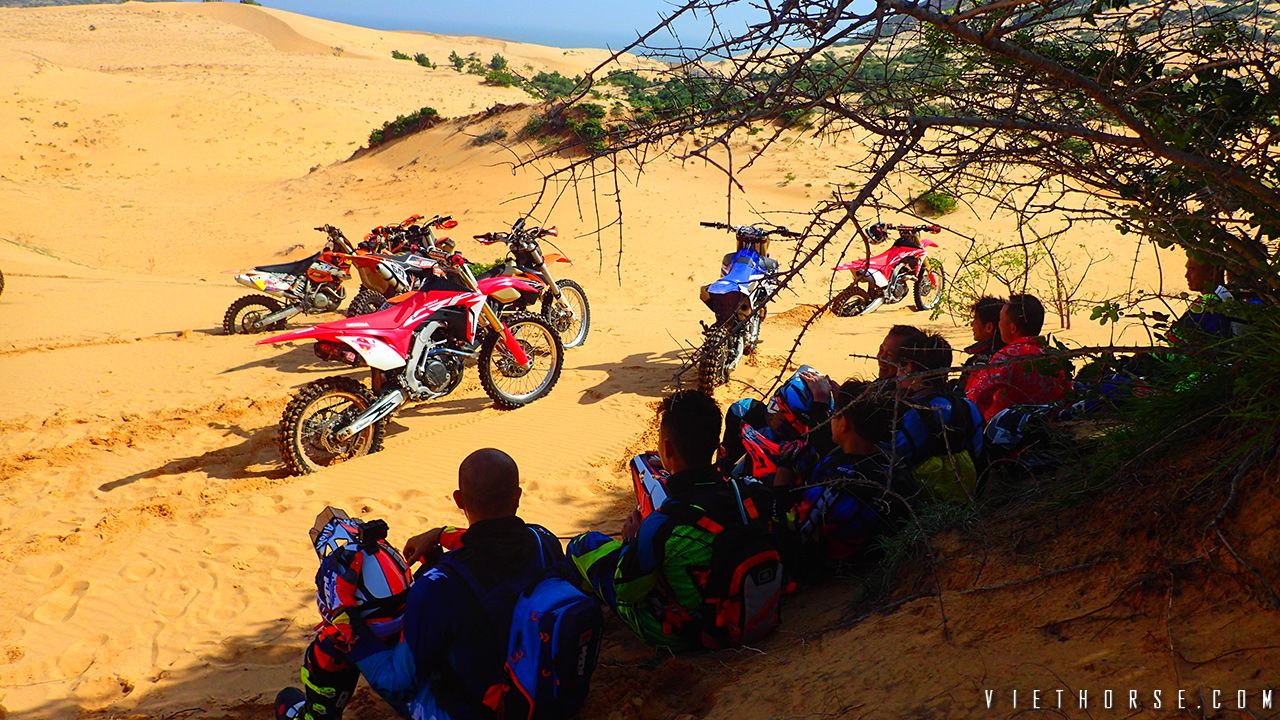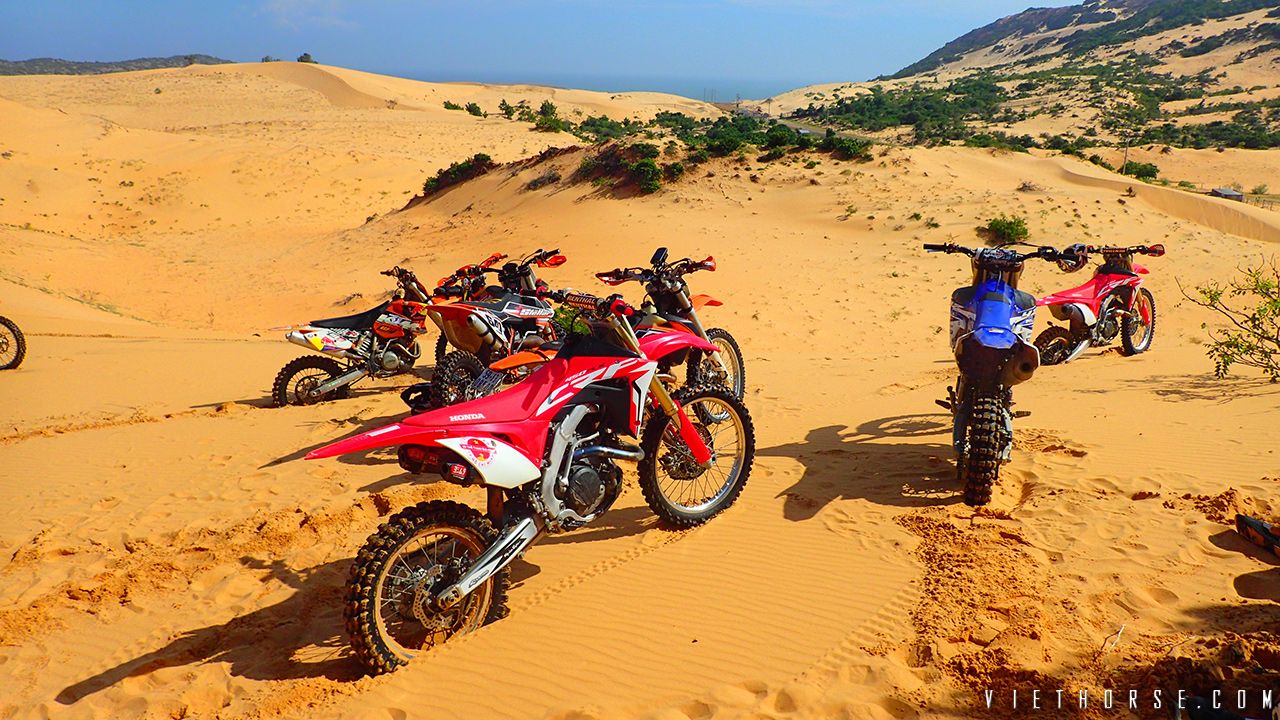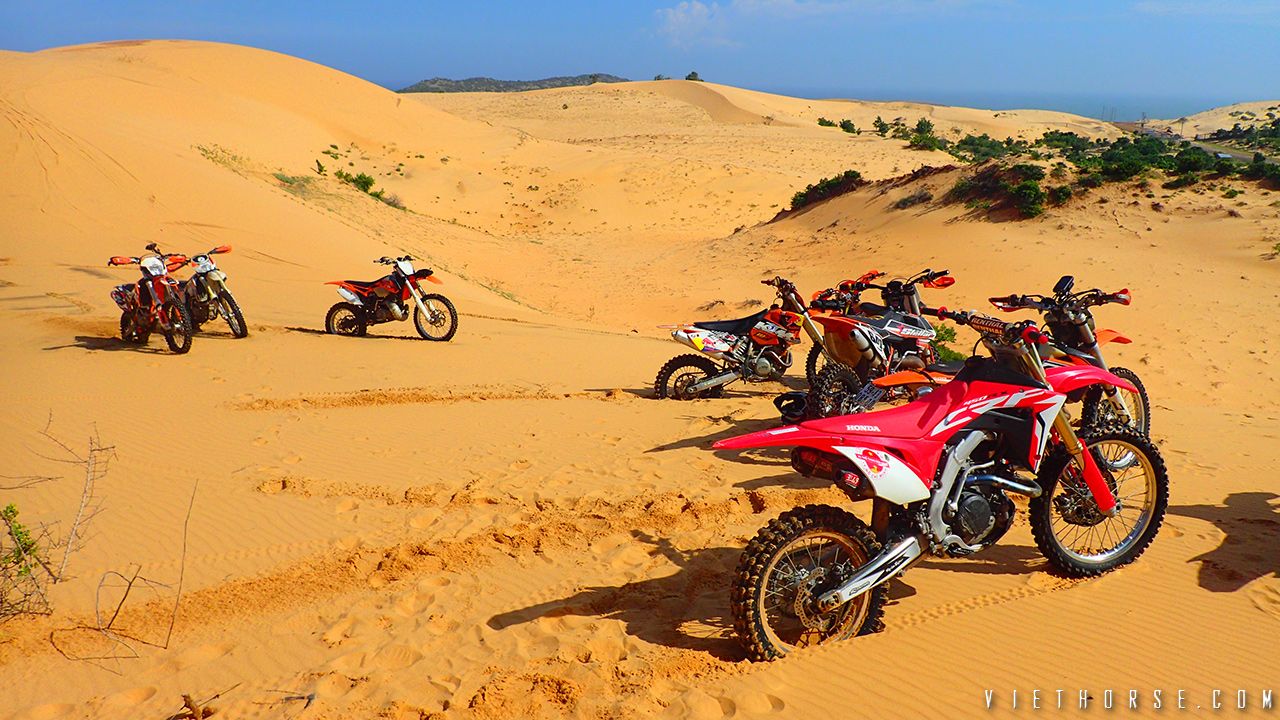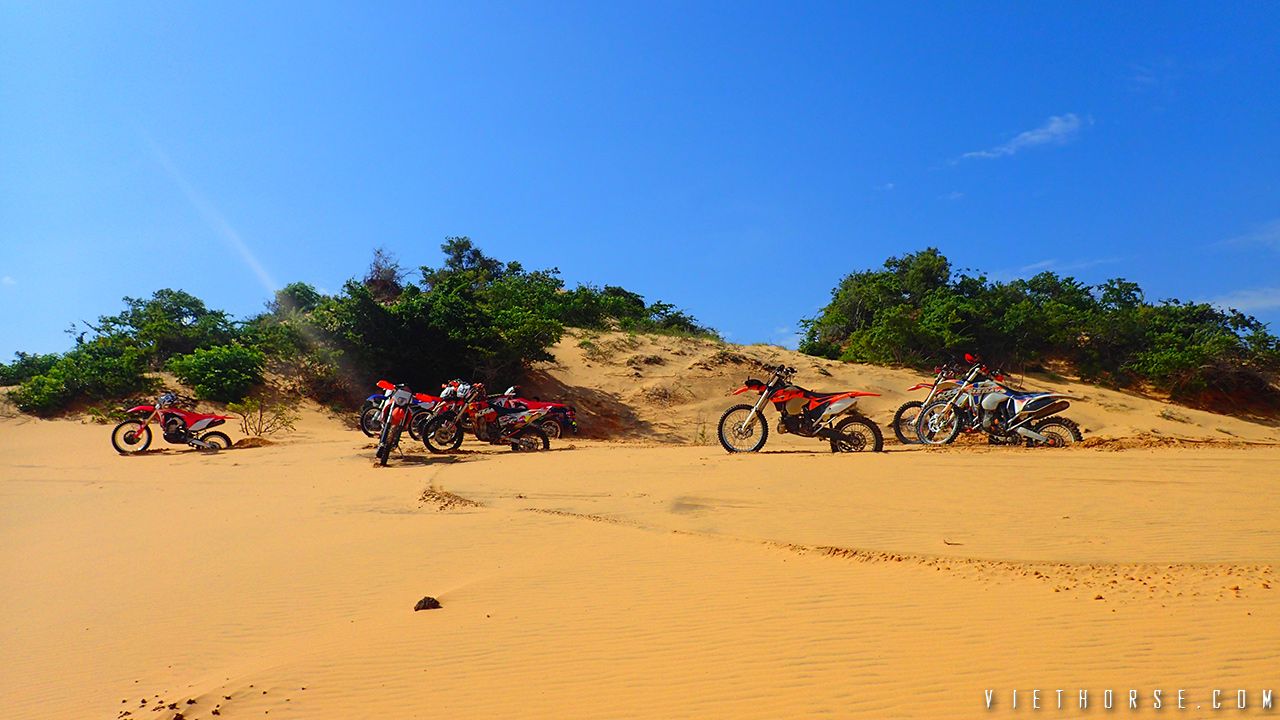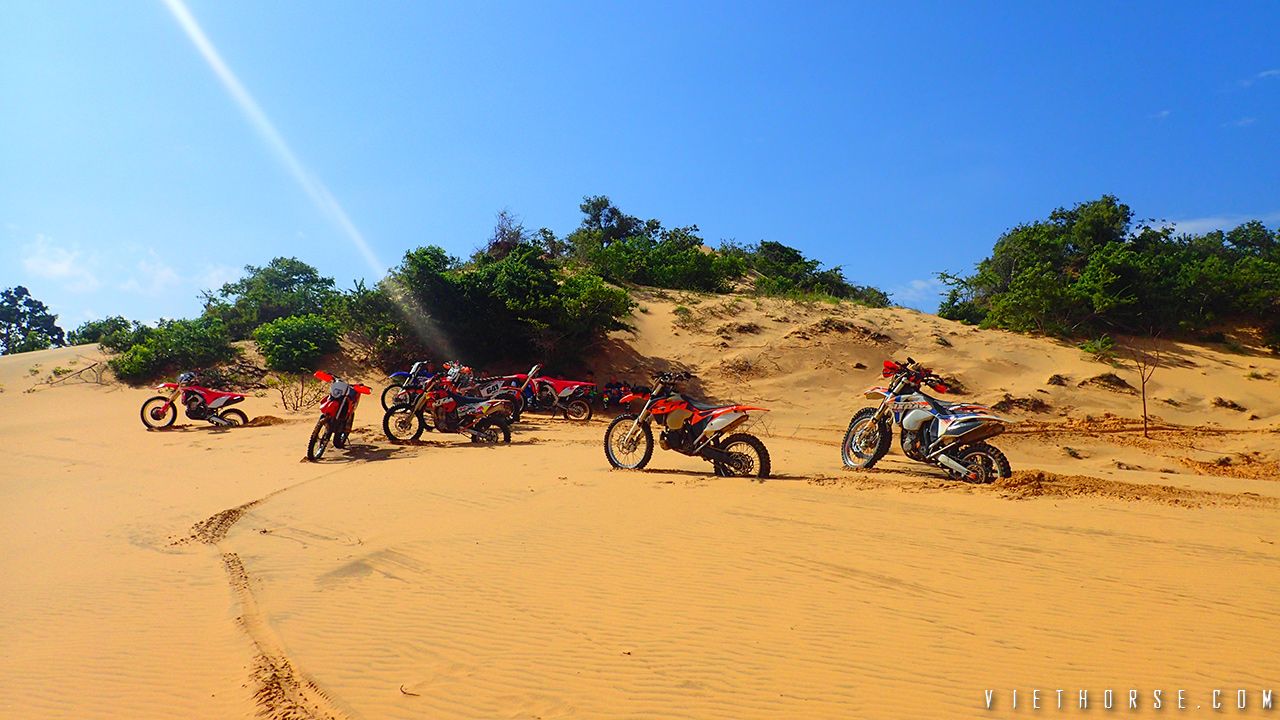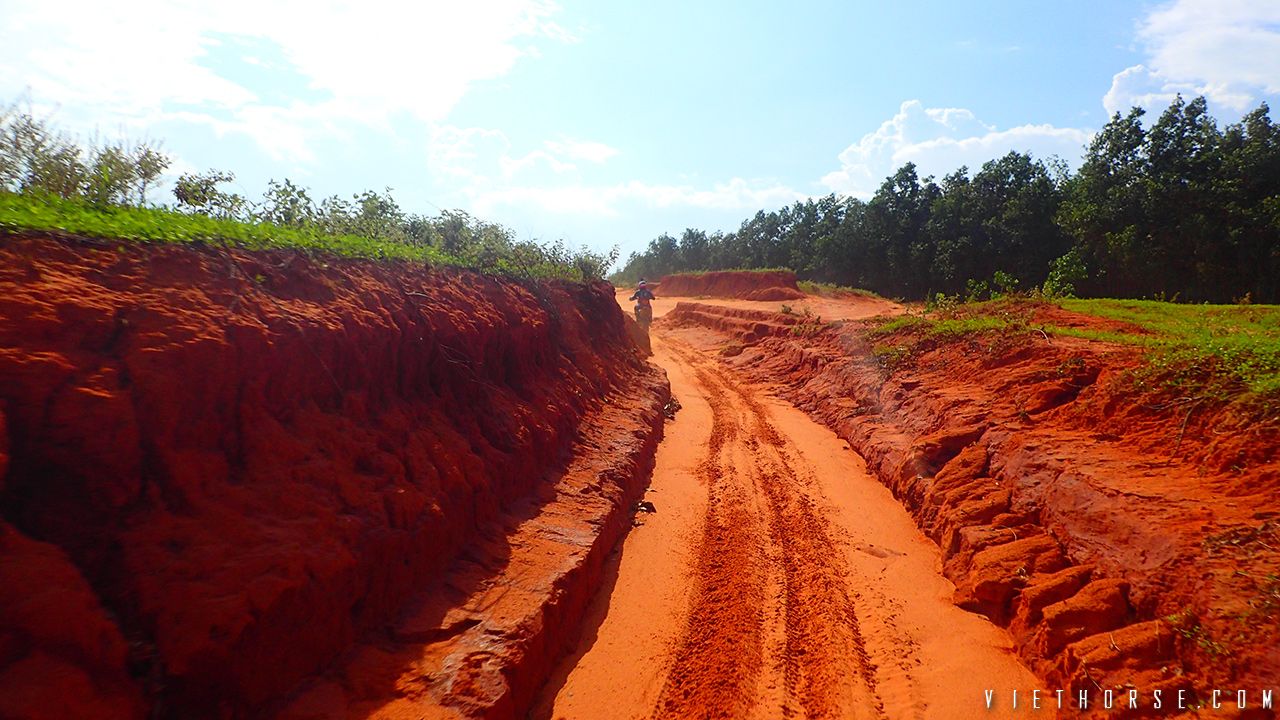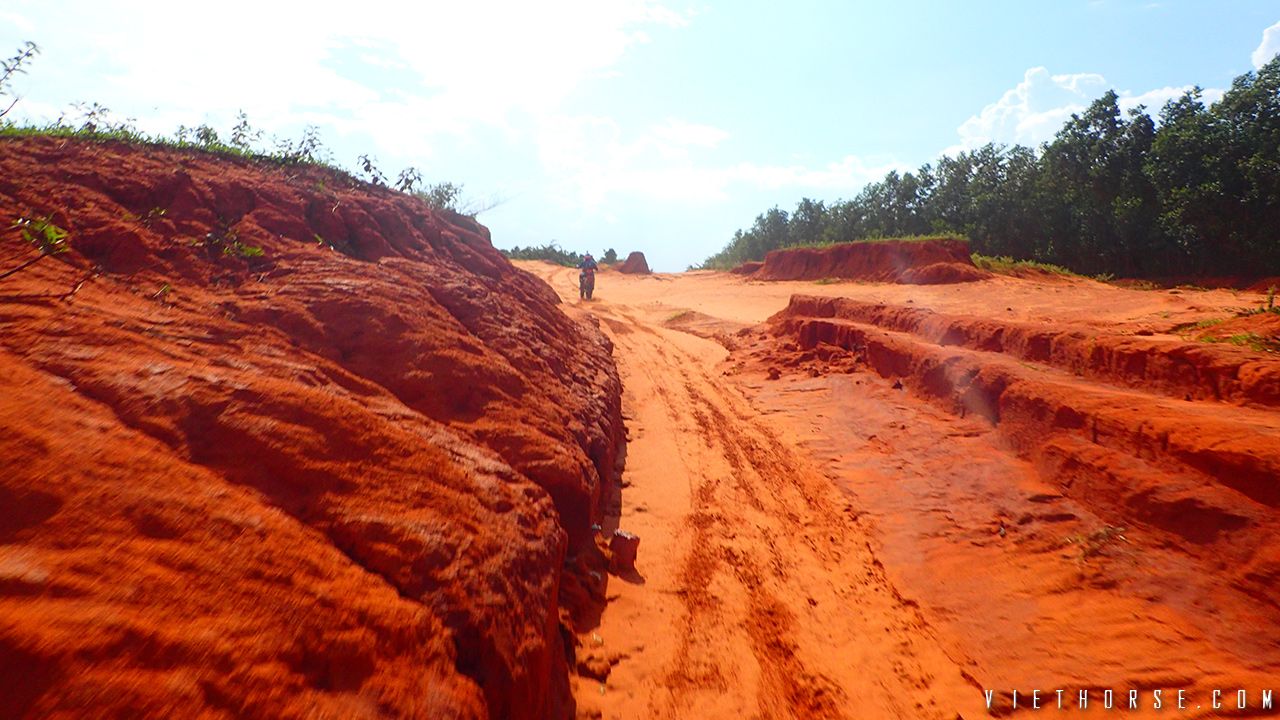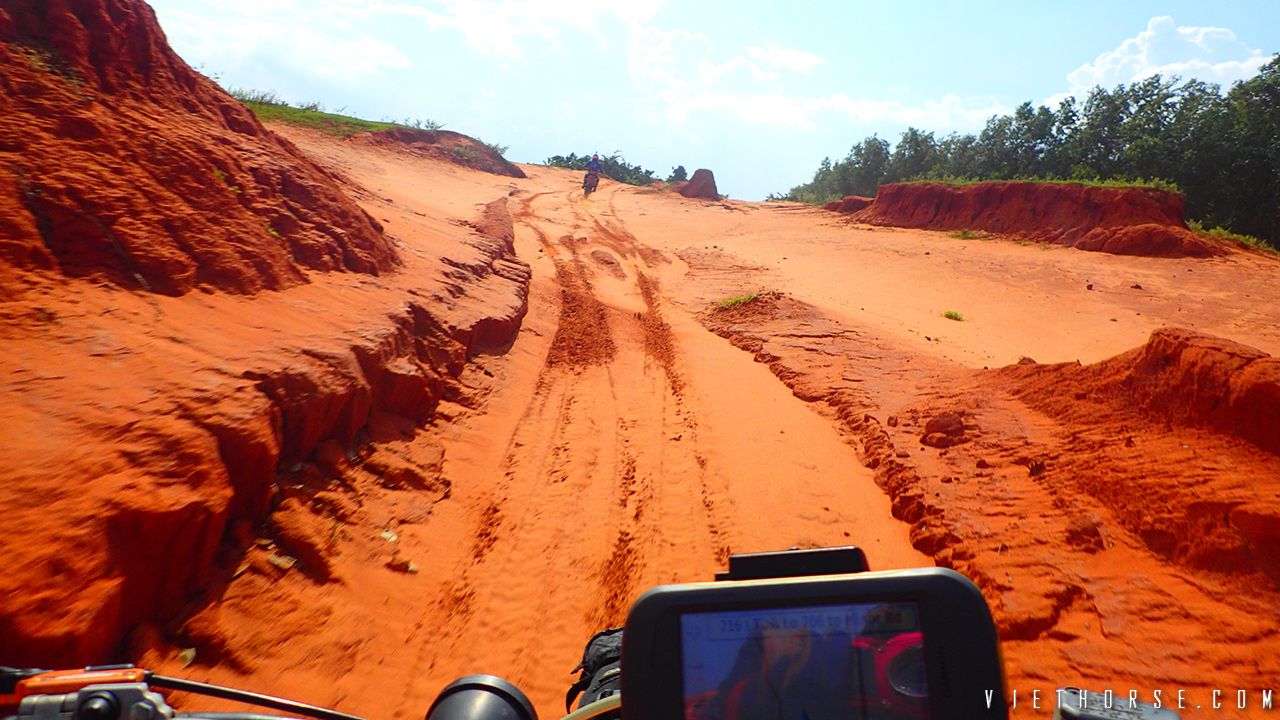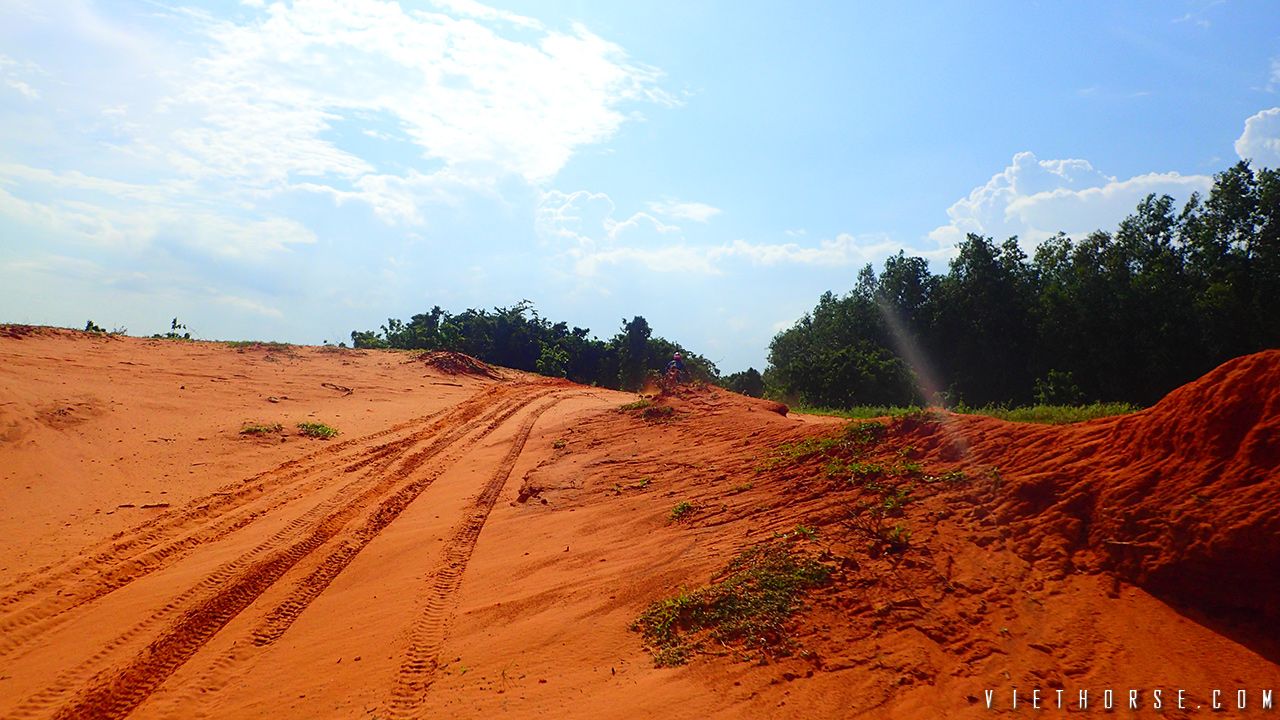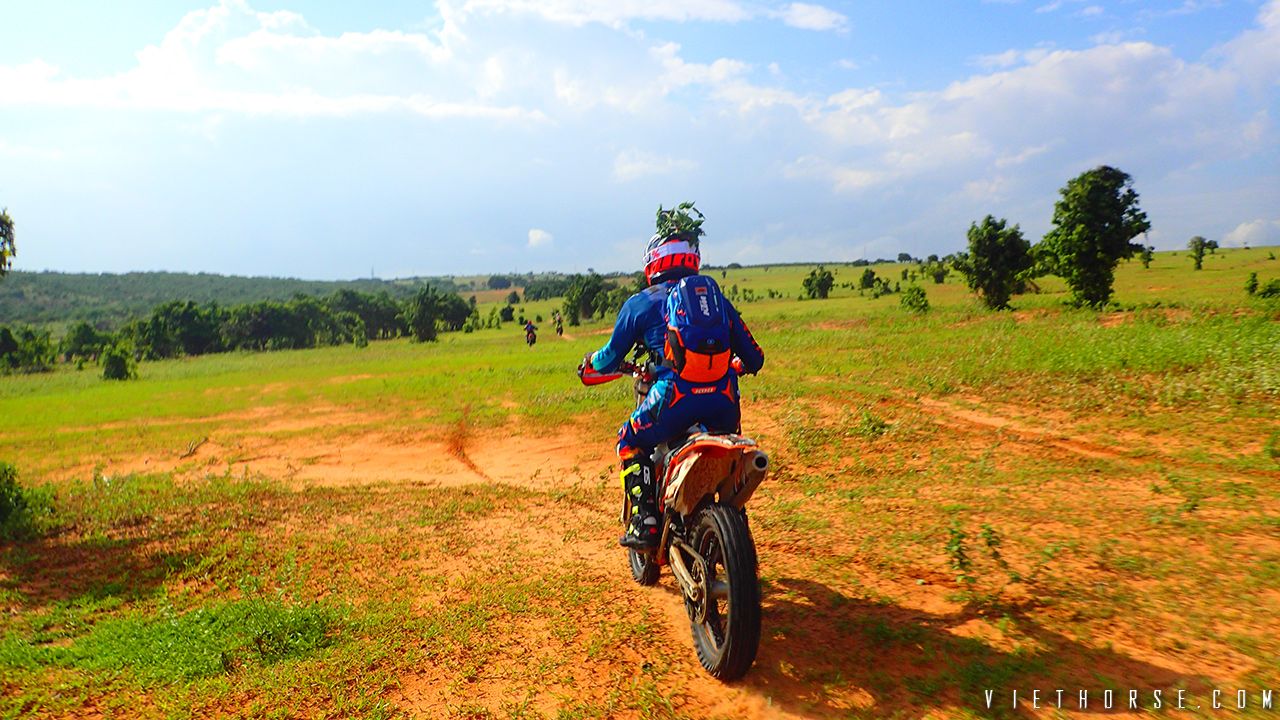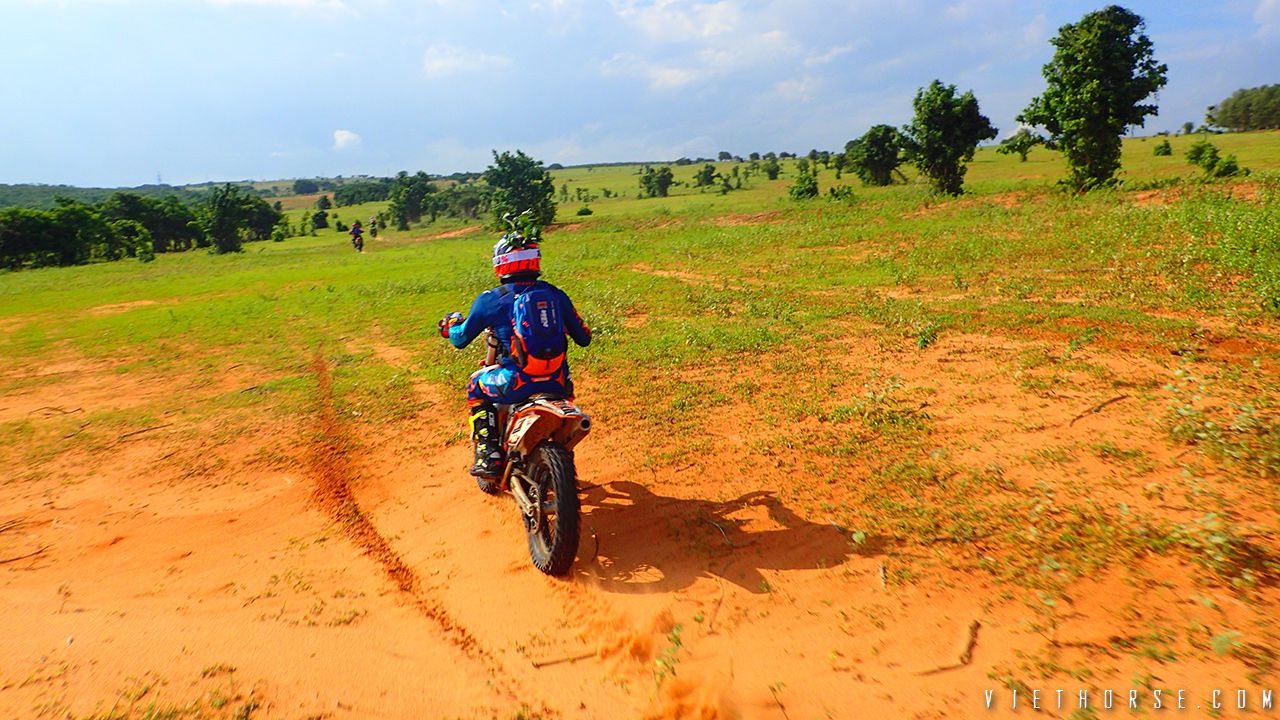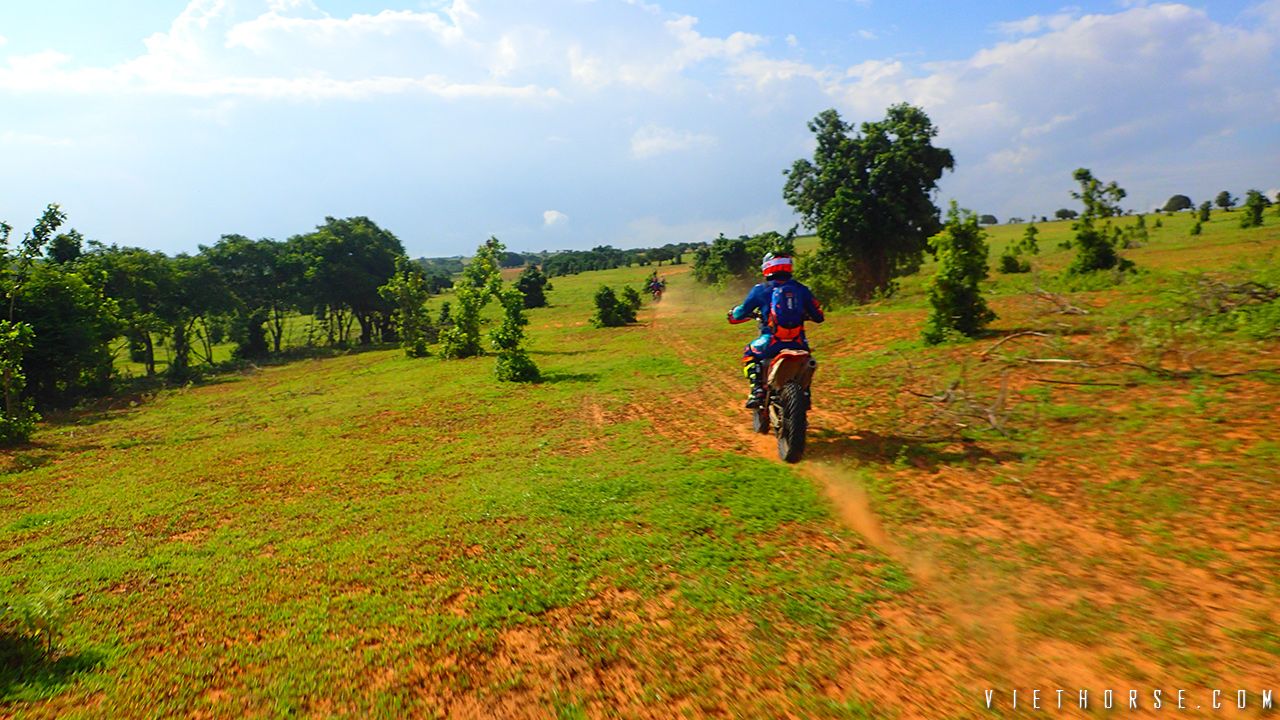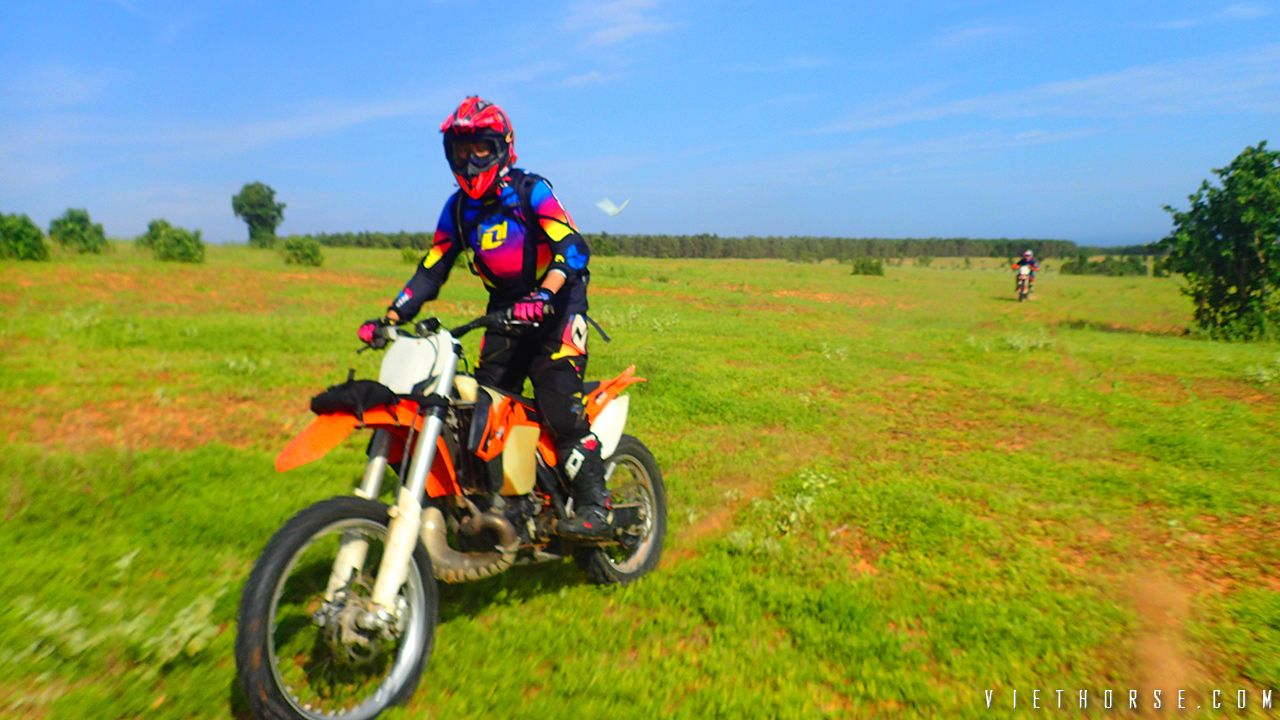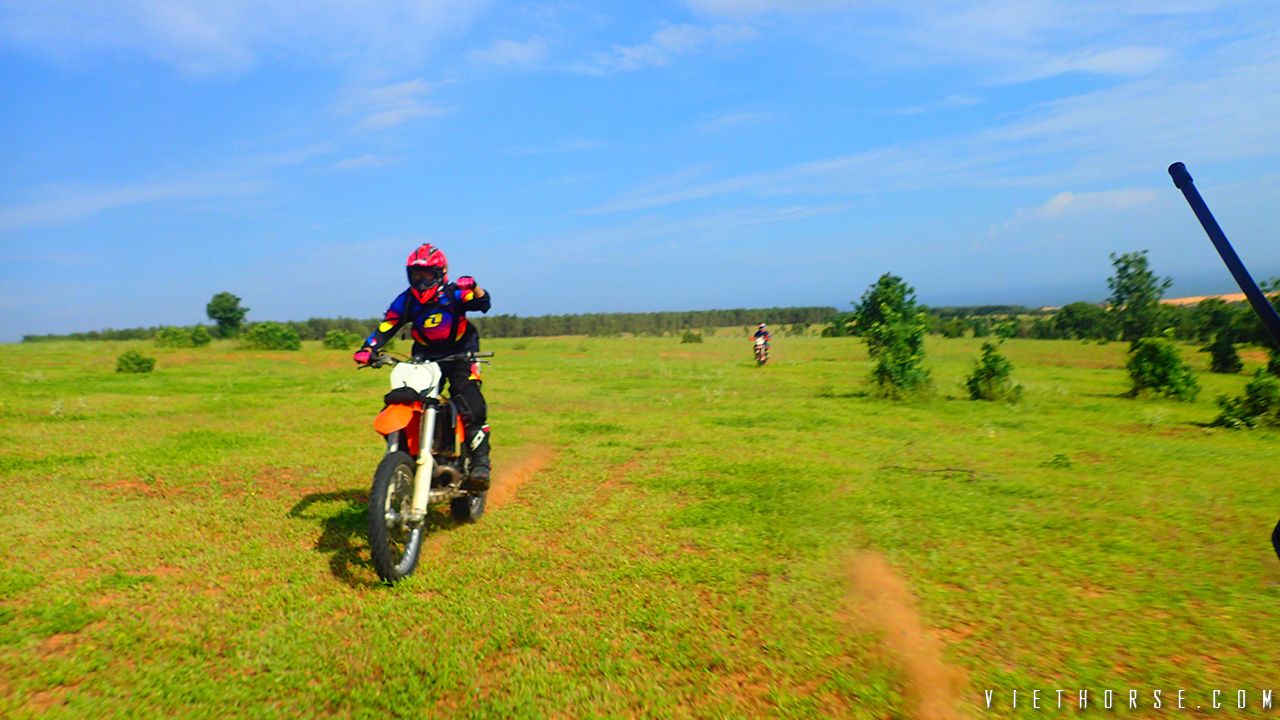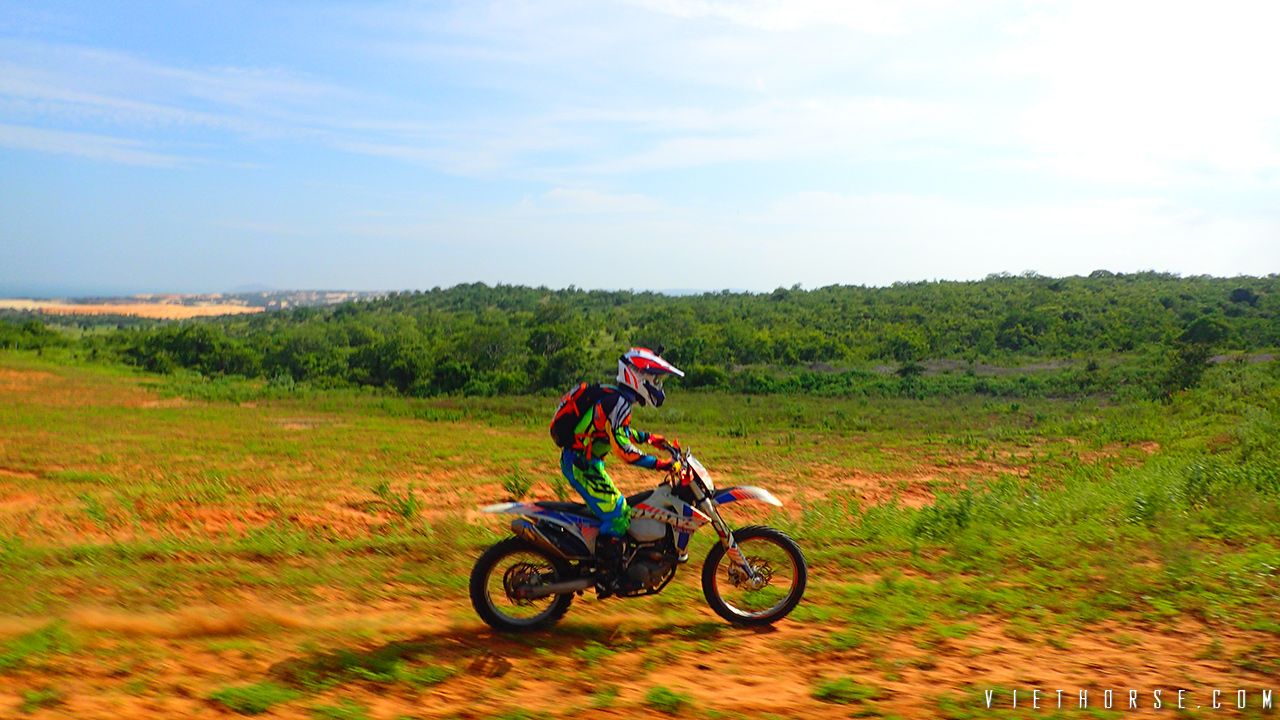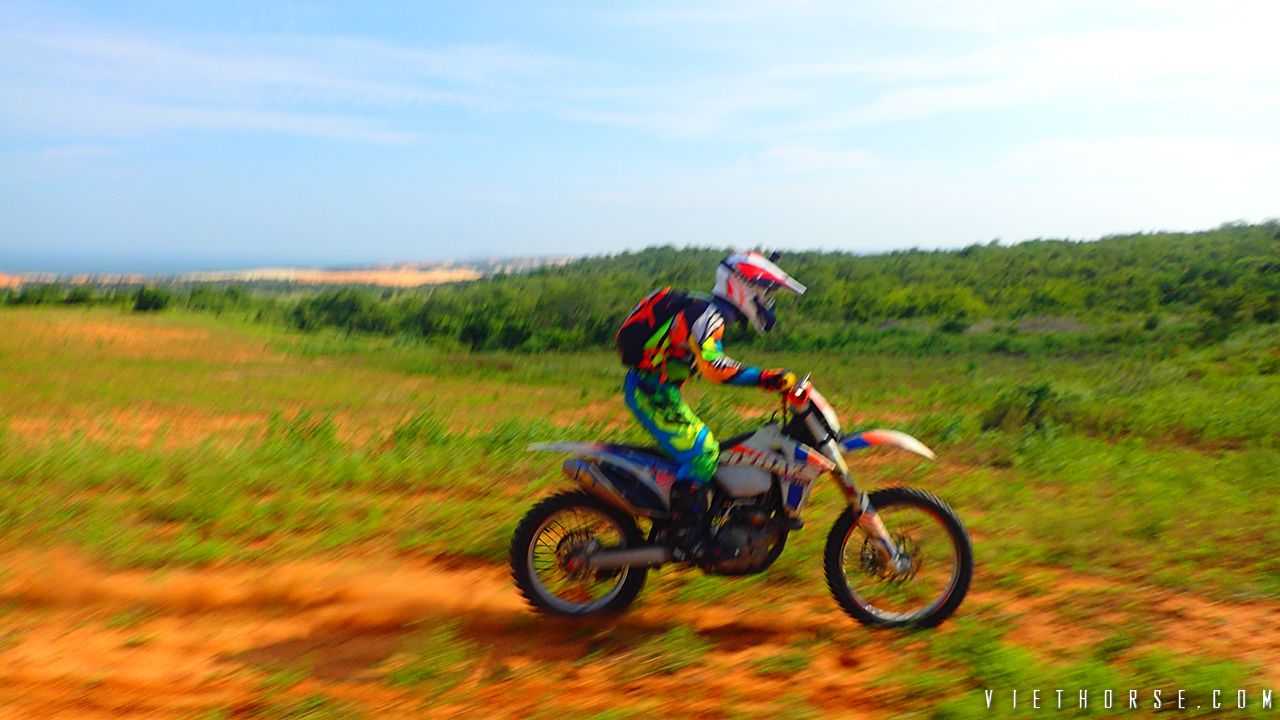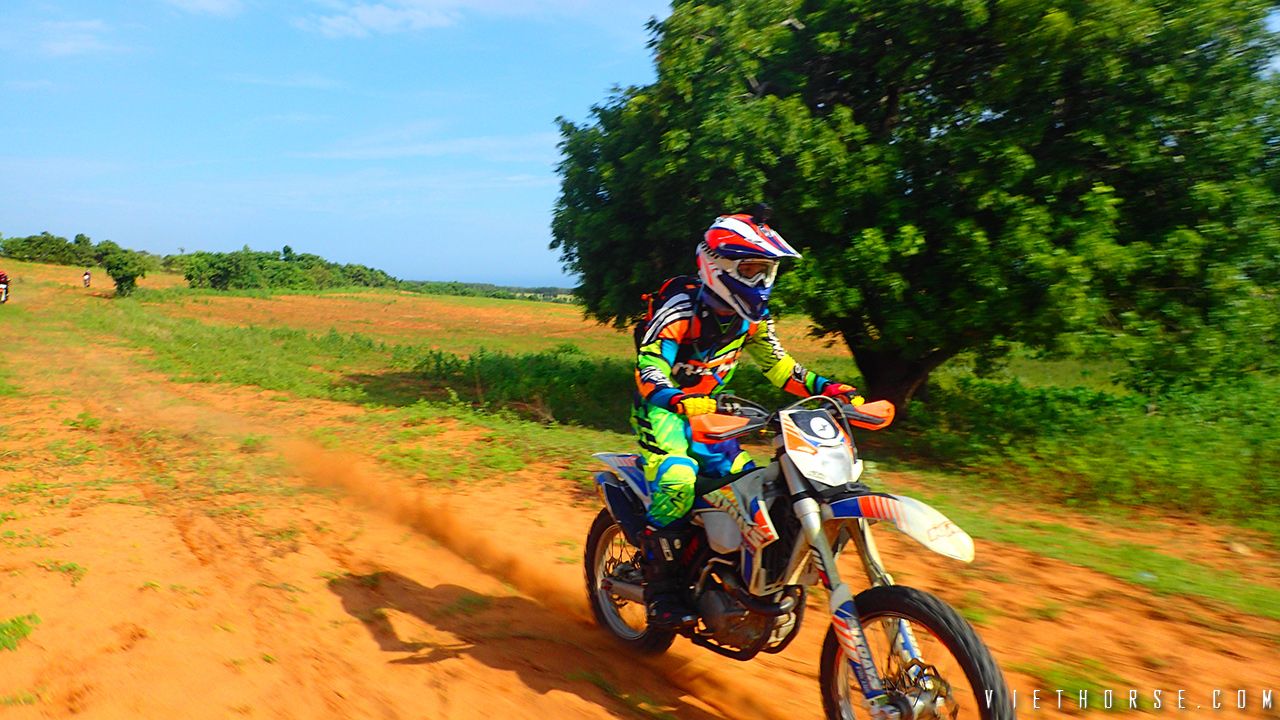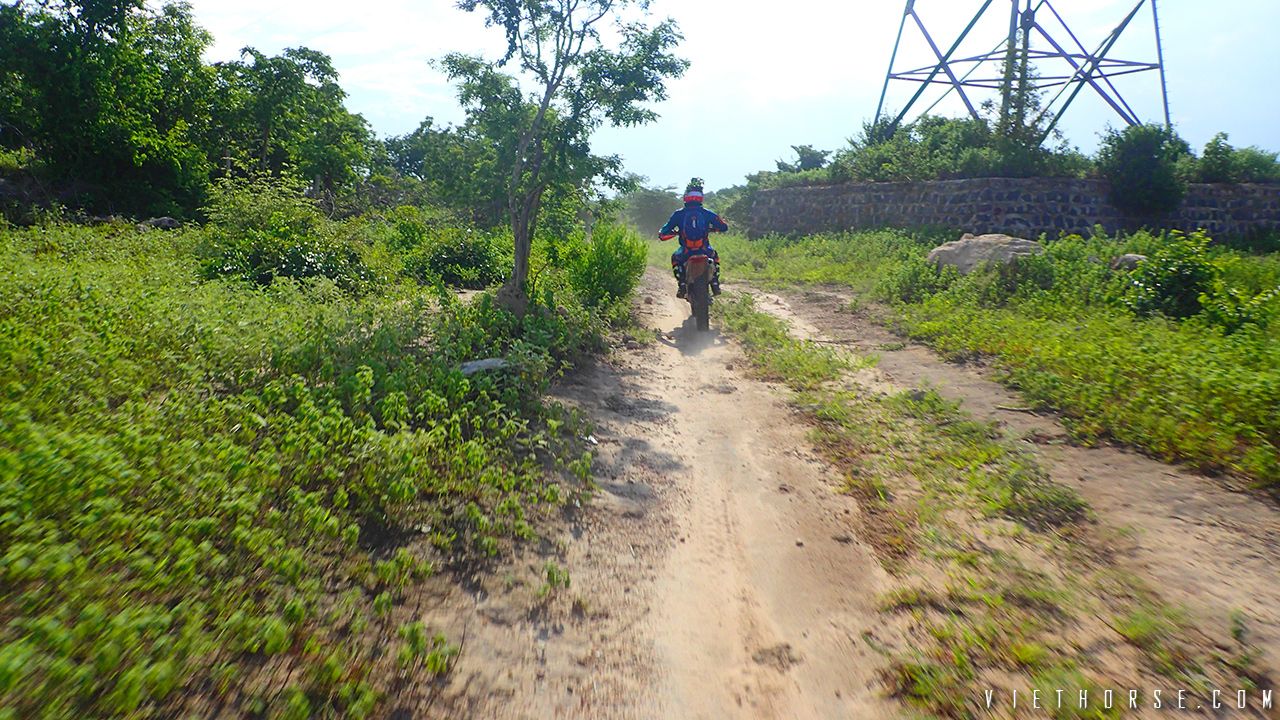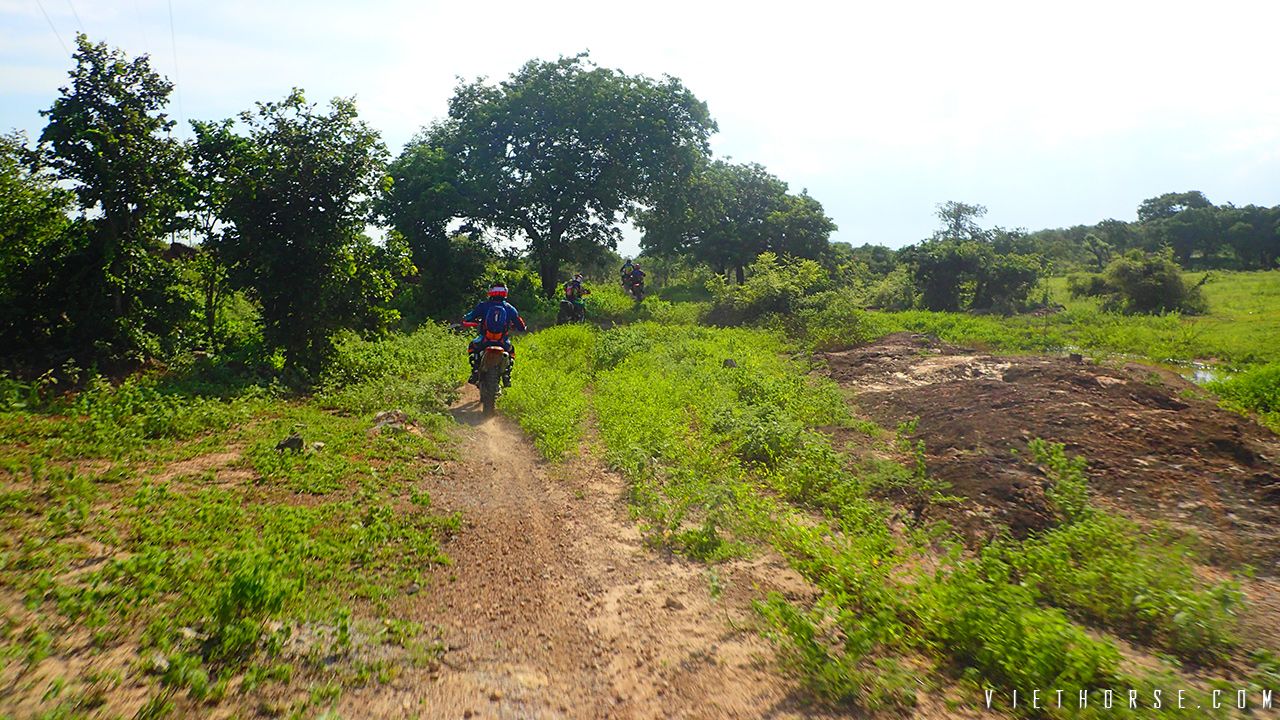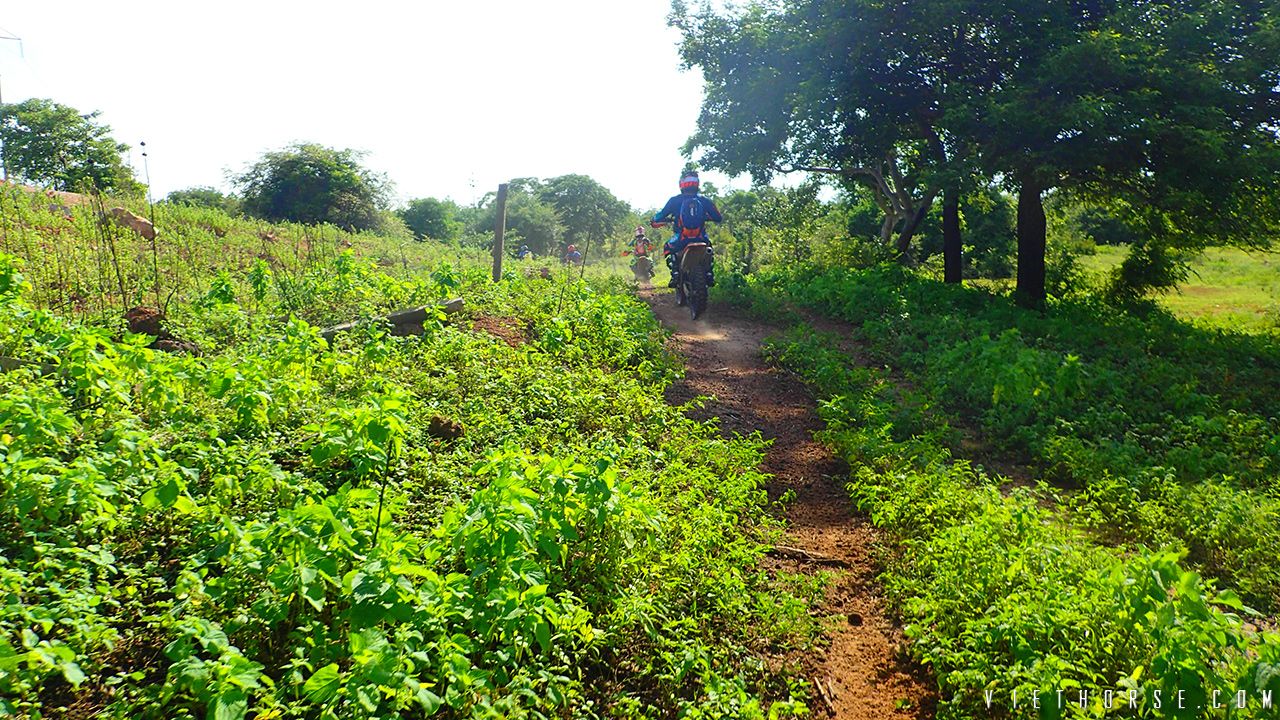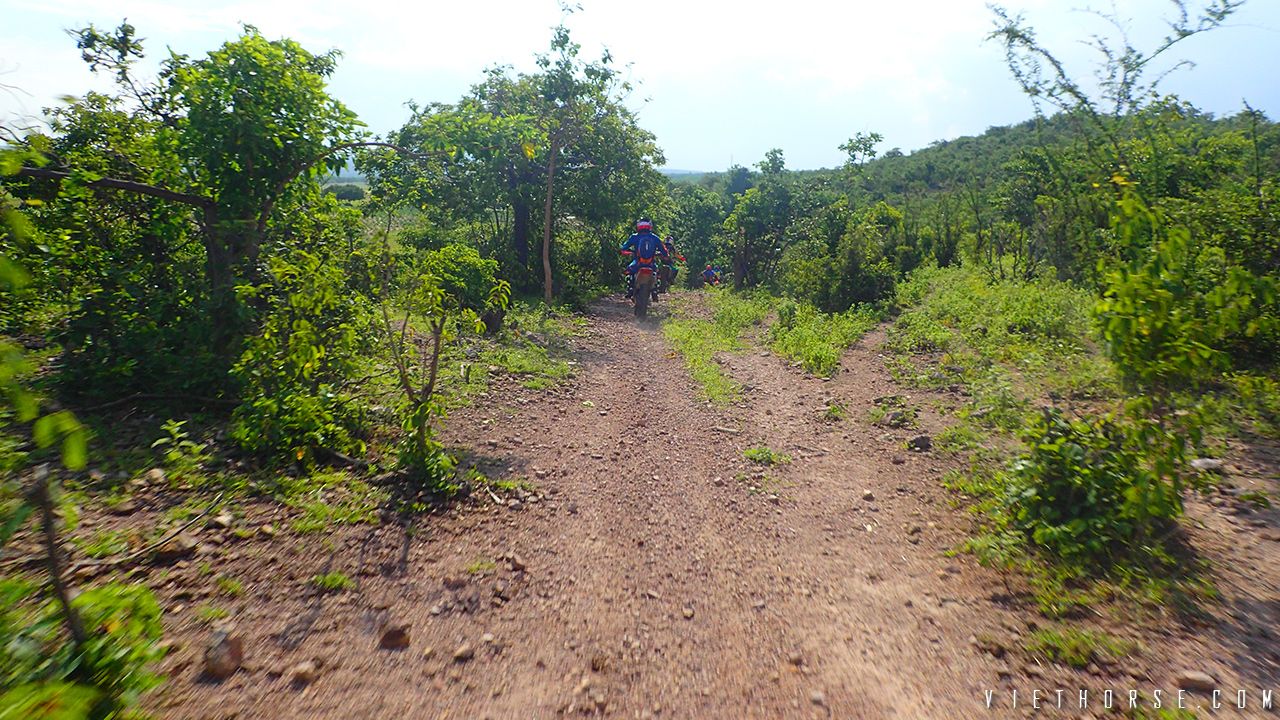 Stone hill not so friendly with photography while riding 🙂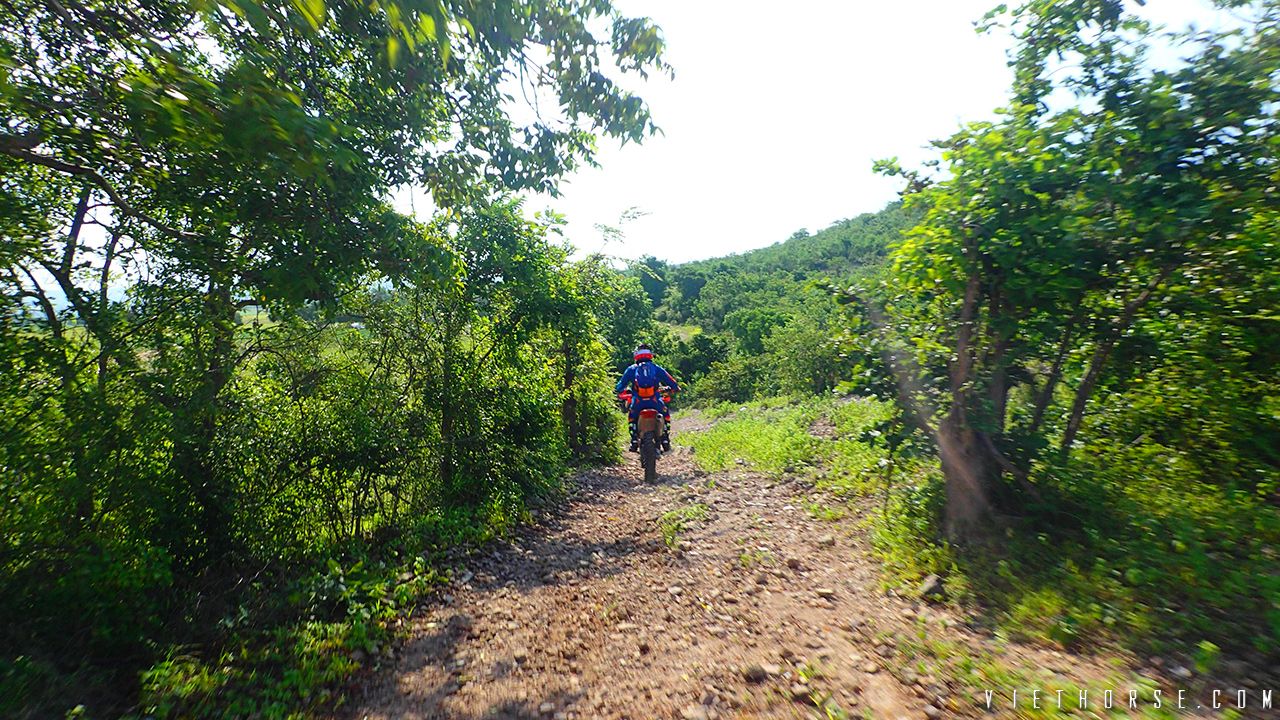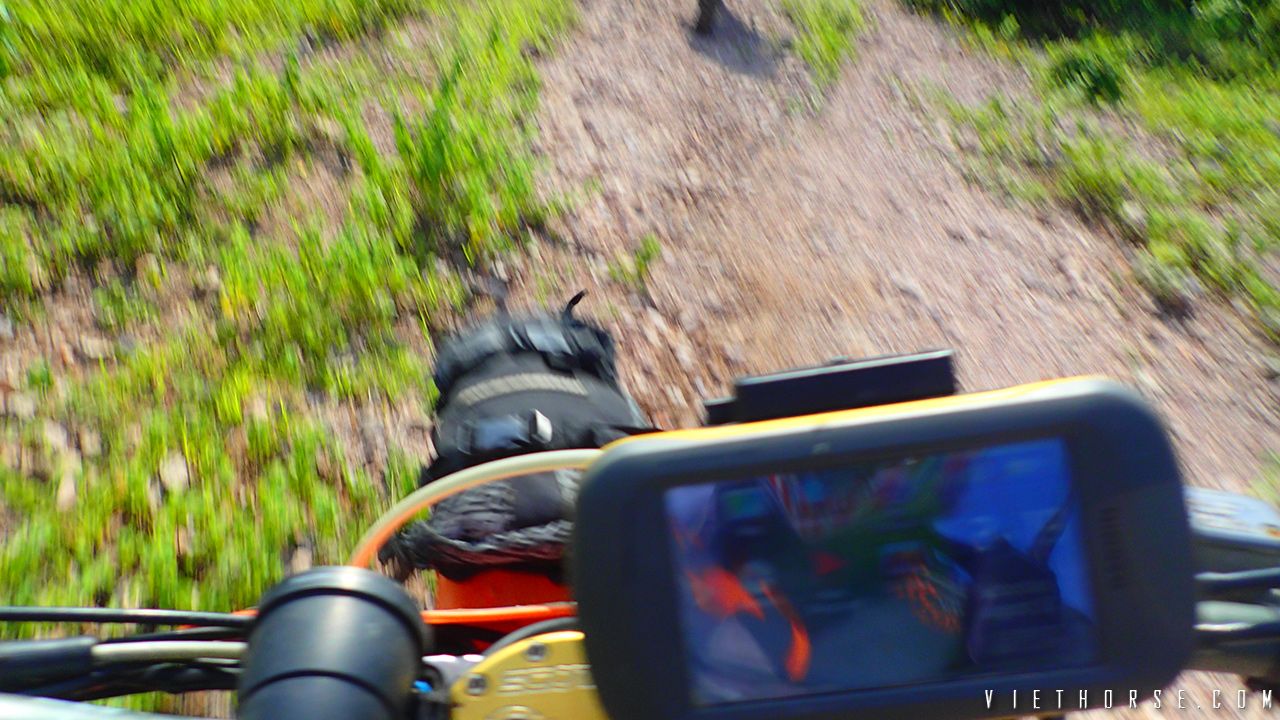 Common photos when riding this type of terrain, which you are not normally seeing…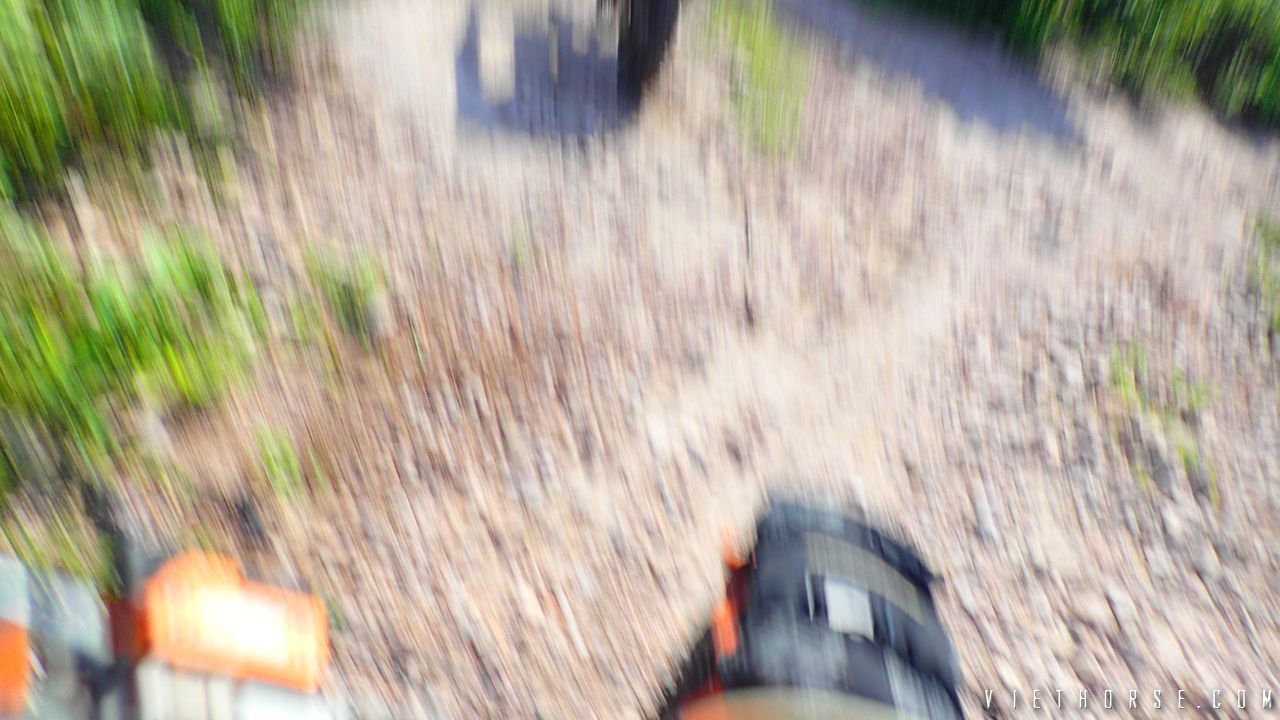 A bunch of dirtbike on road: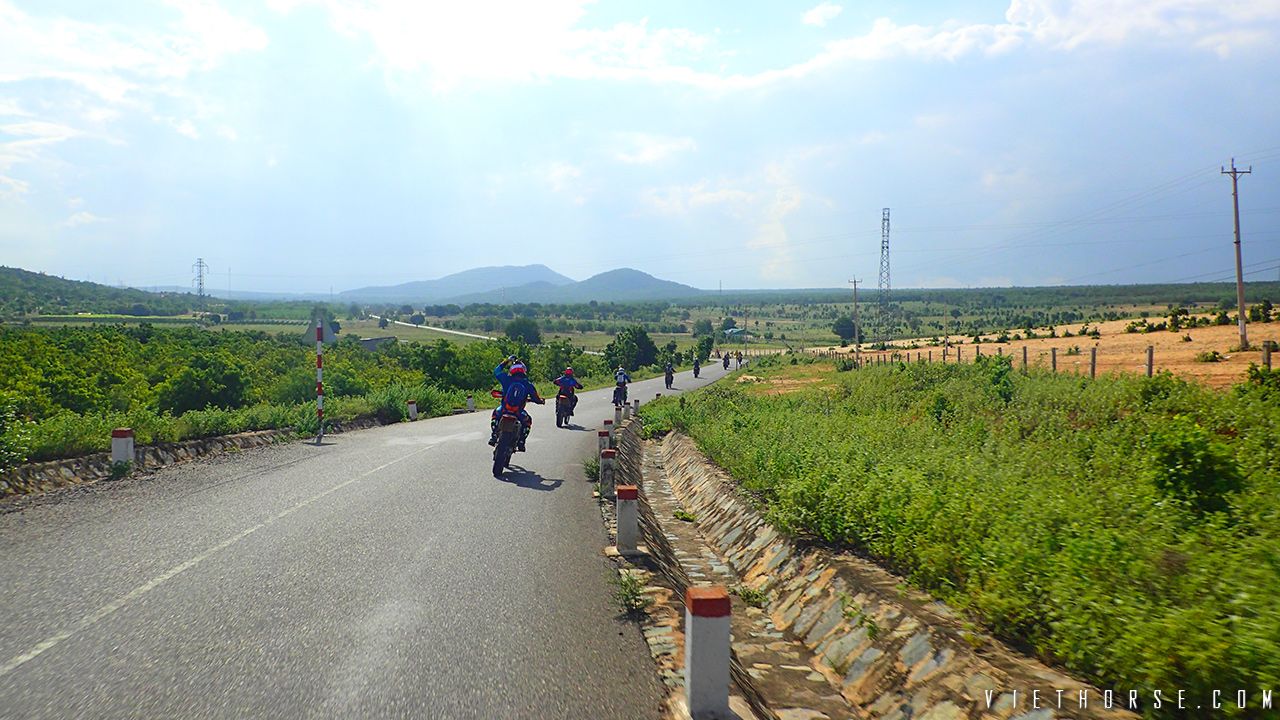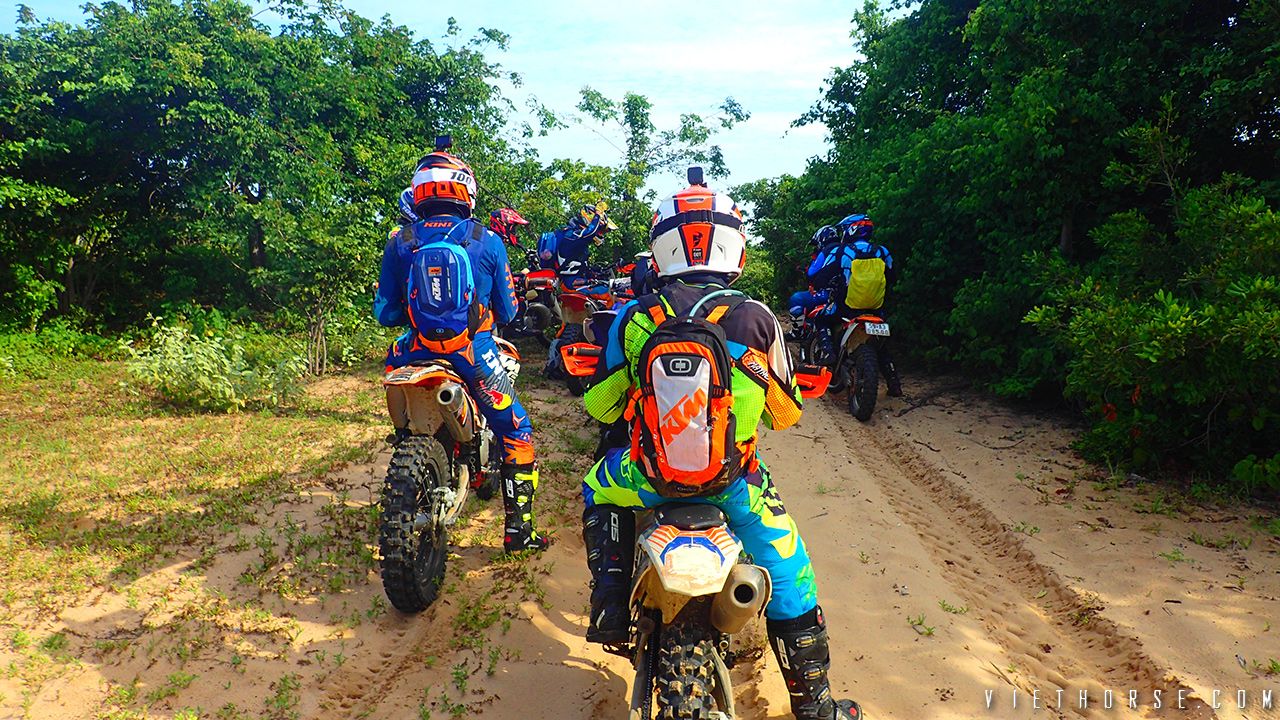 One of the big bro jumped into te trees: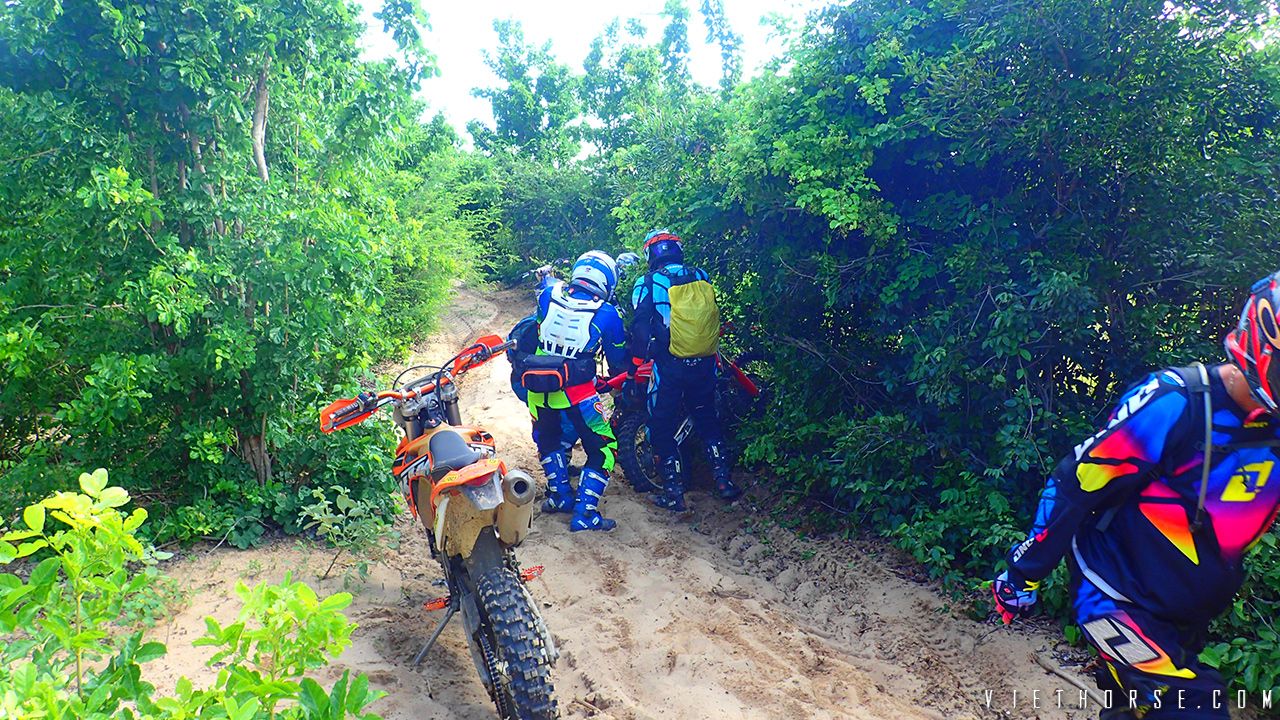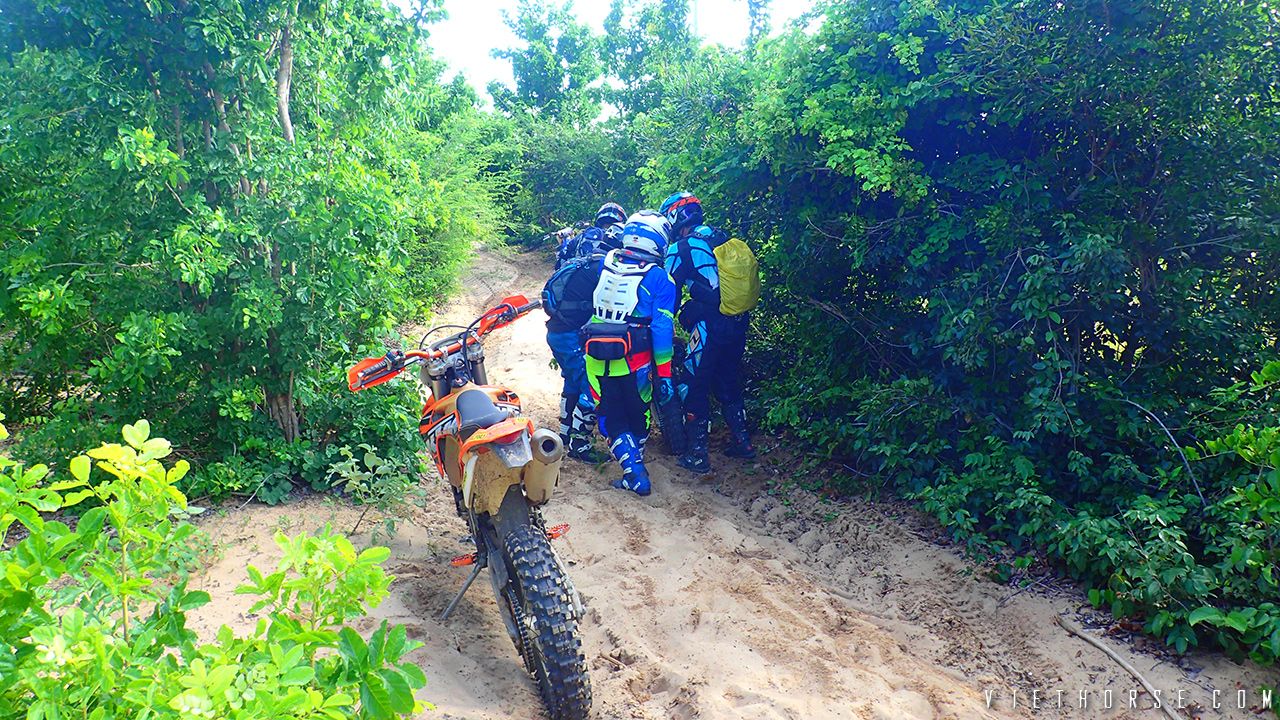 We break apart and heading our base for dinner: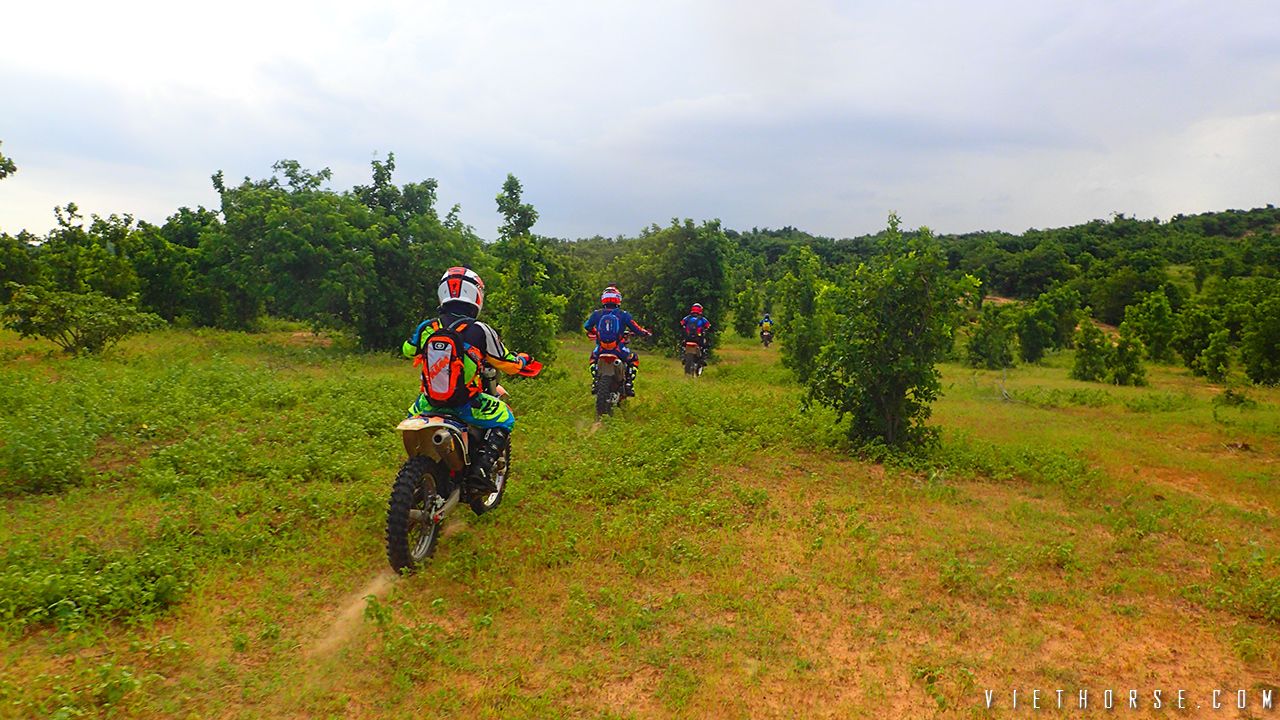 It is not easy finding the trail when they are all covered by new growing trees and grass: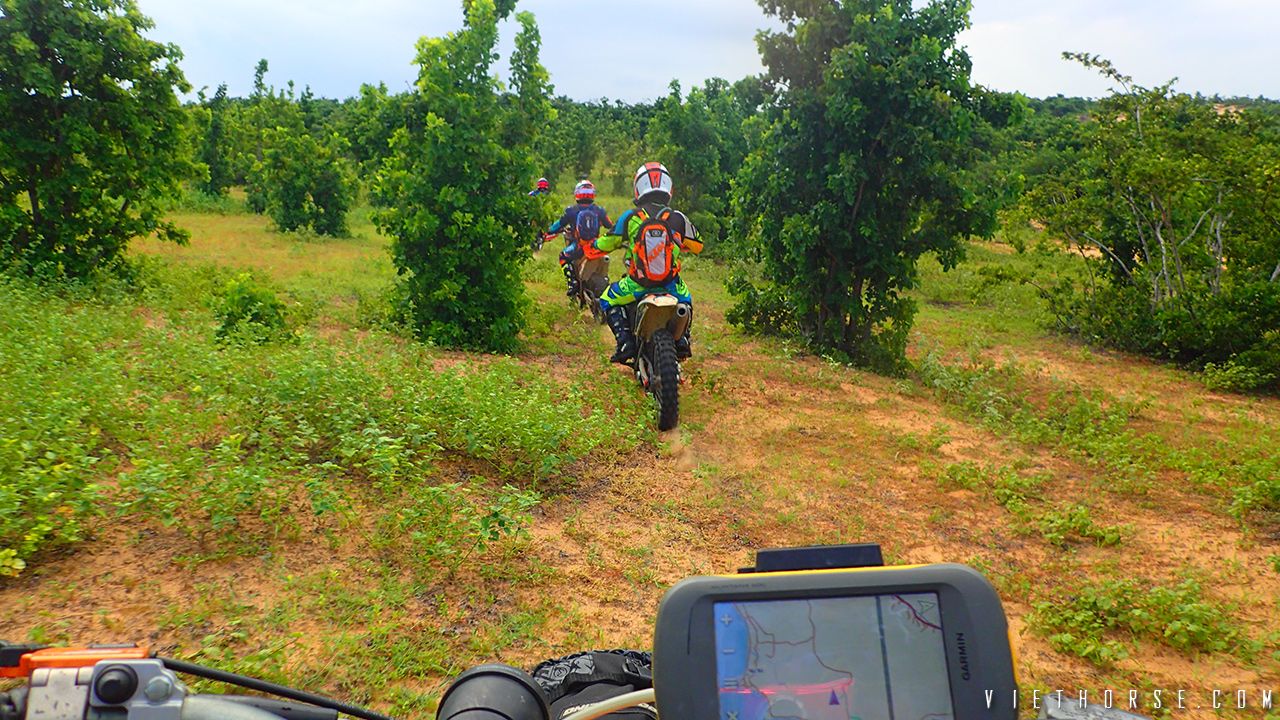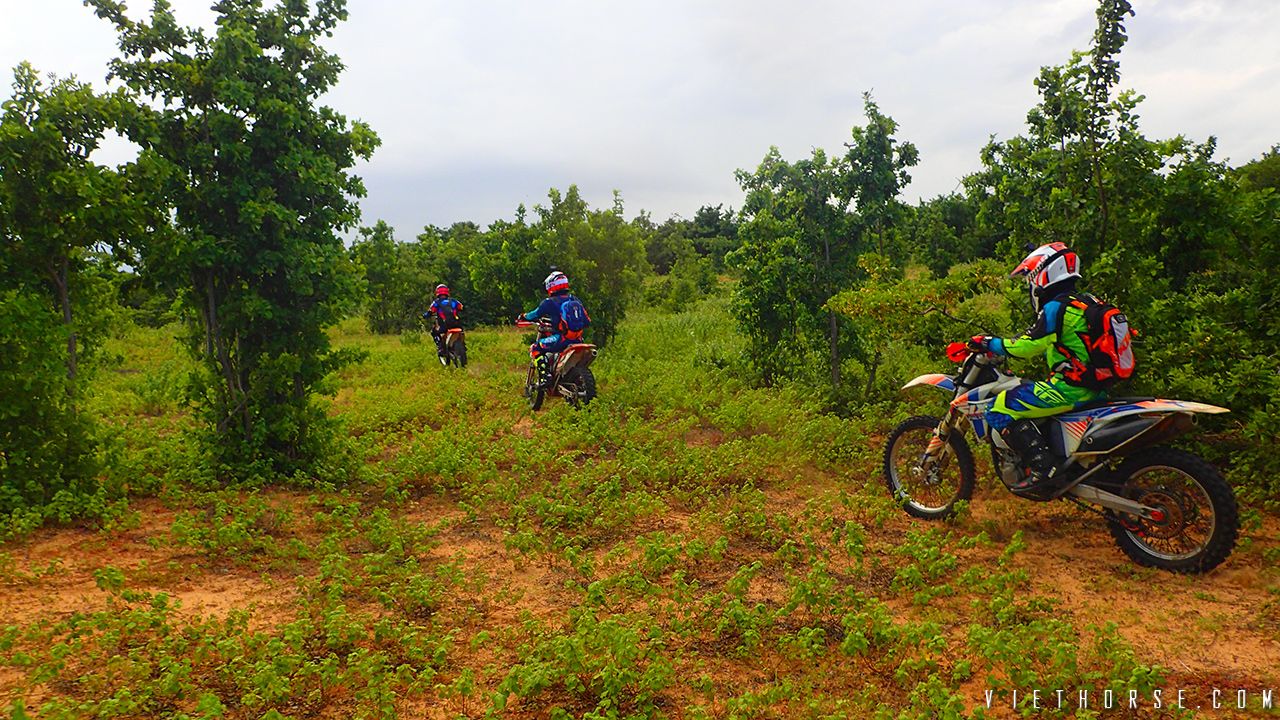 Found a newly built solar power plant: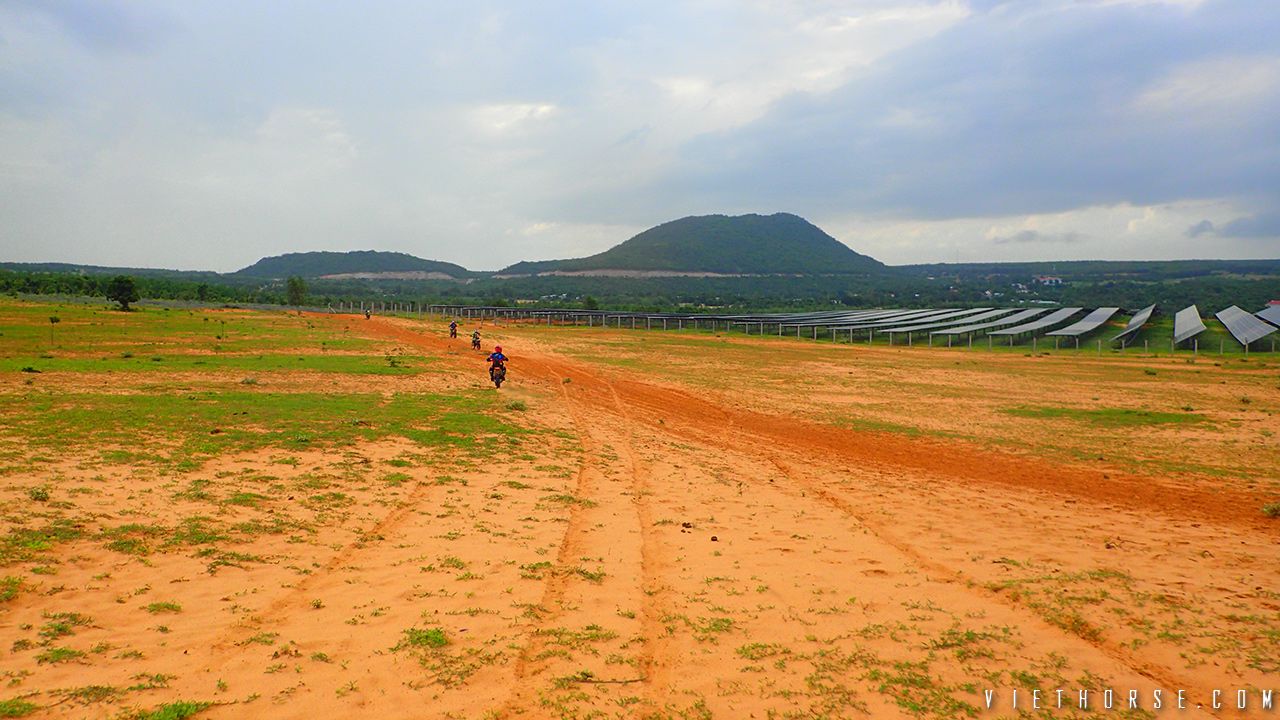 Still finding the route to come back: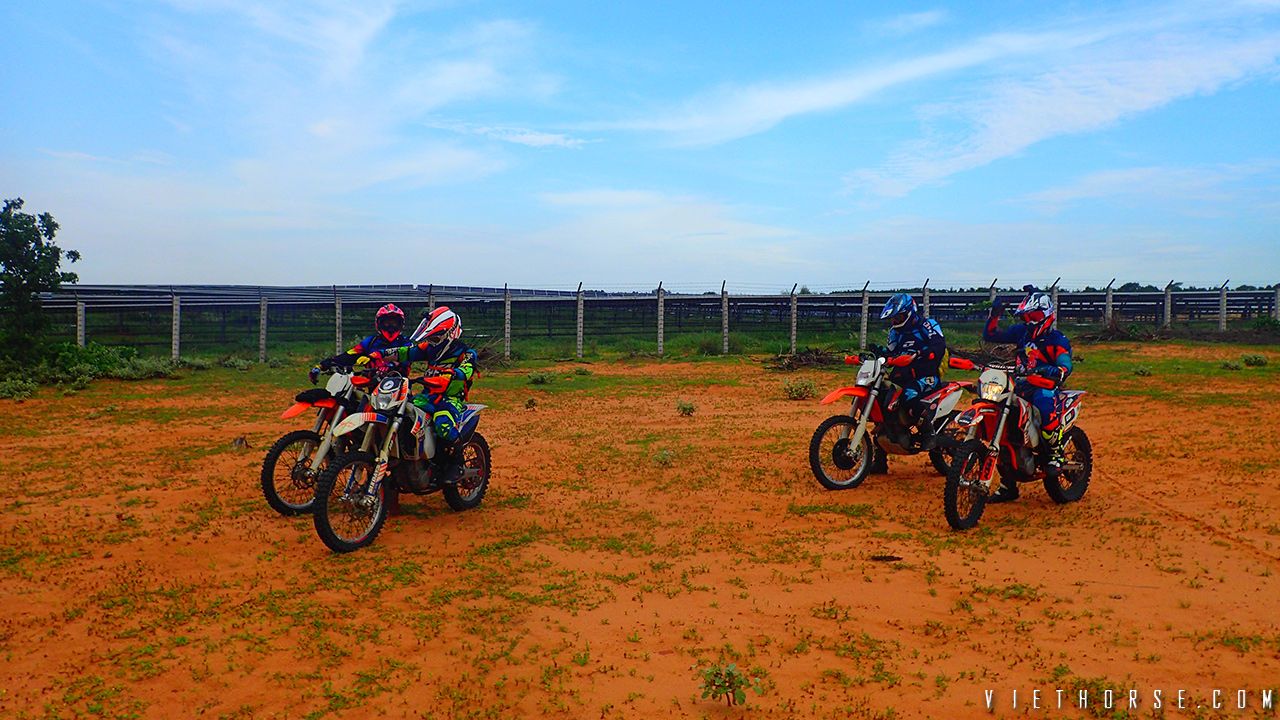 Ride along the very long water pipe system: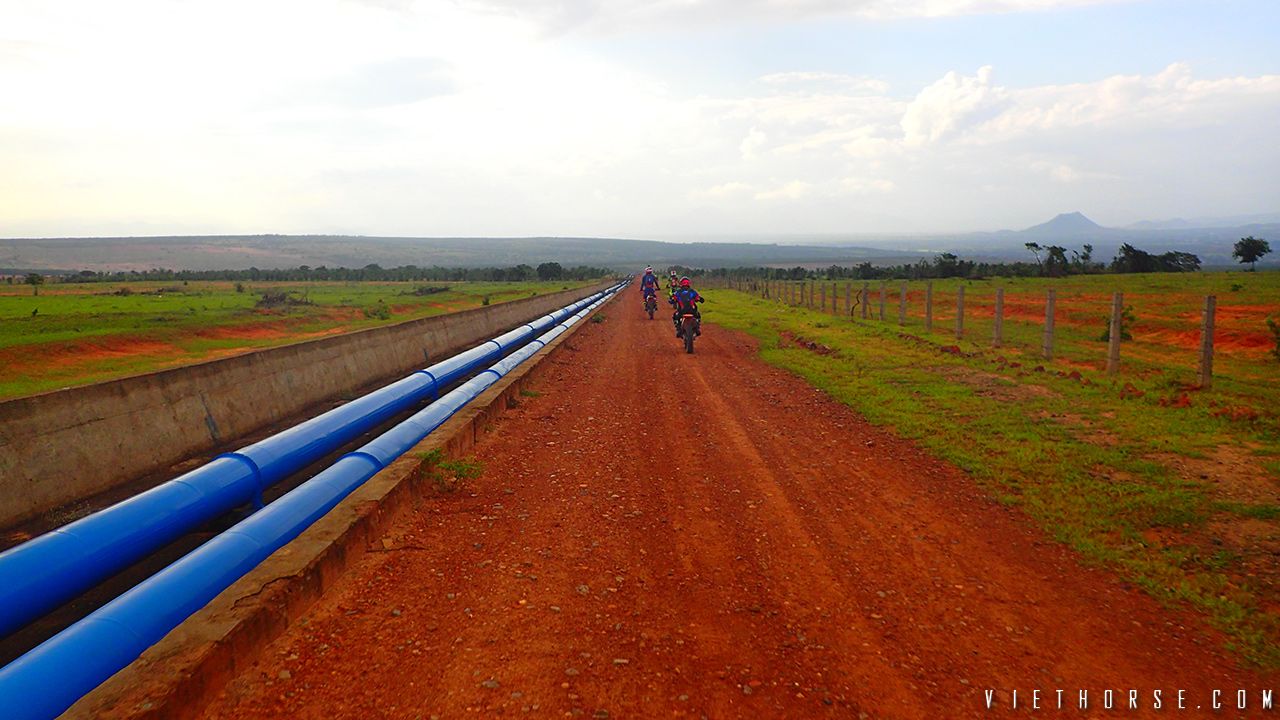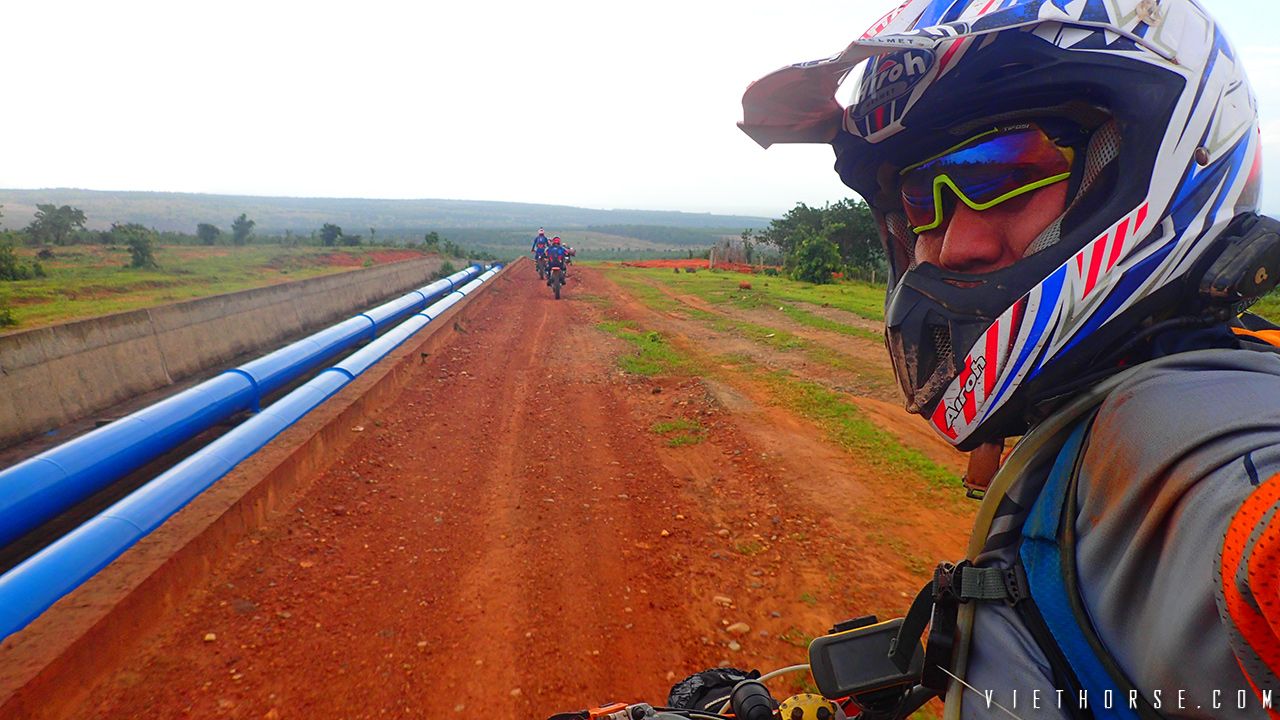 Queue up for crossing the main highway to ride totally different terrain: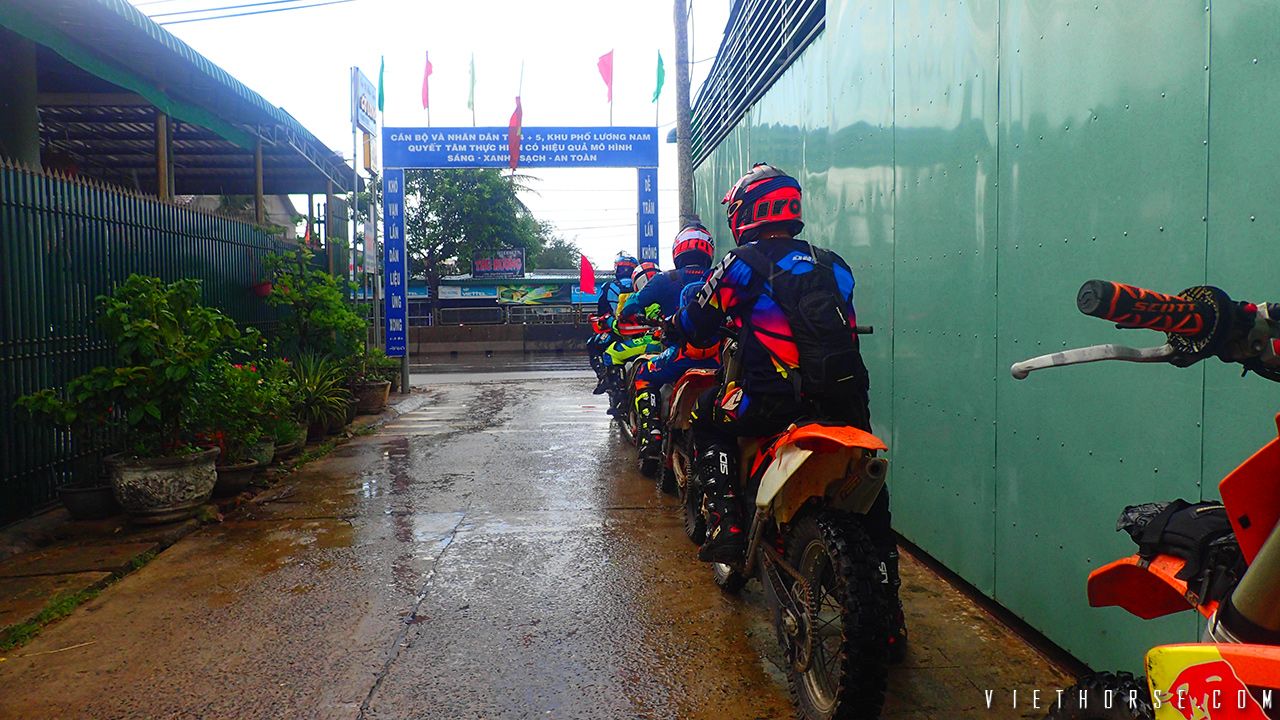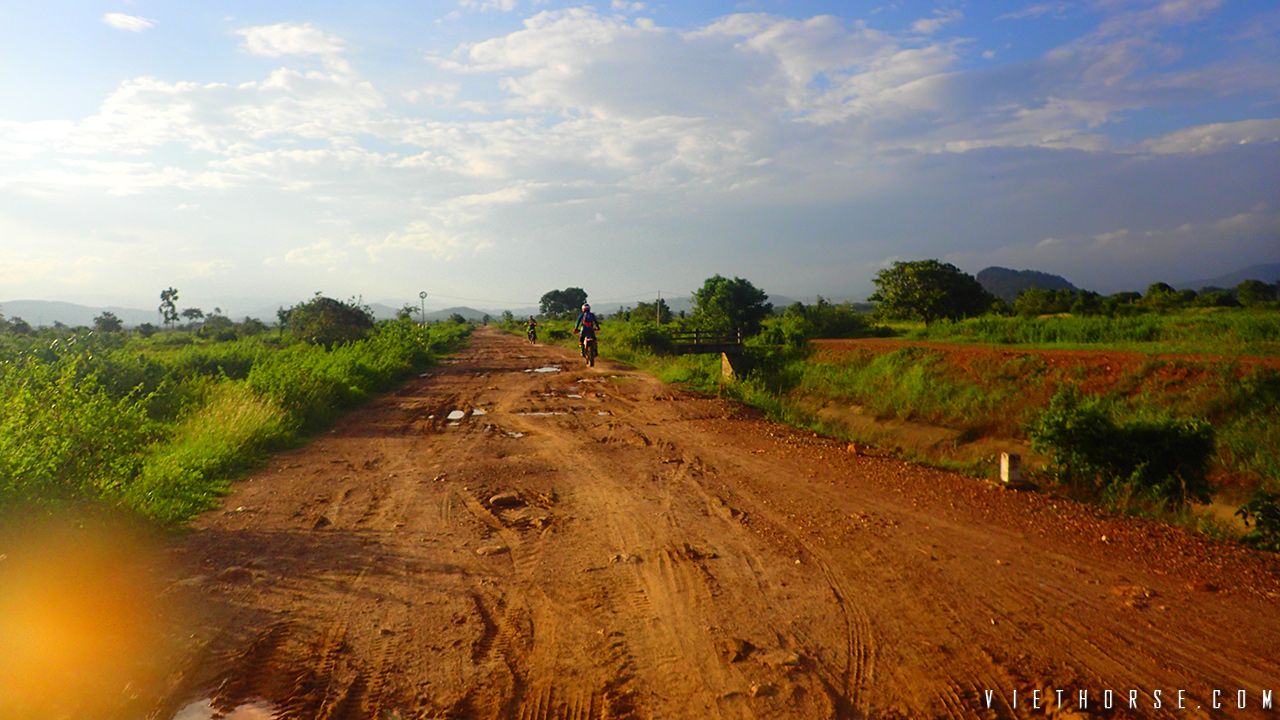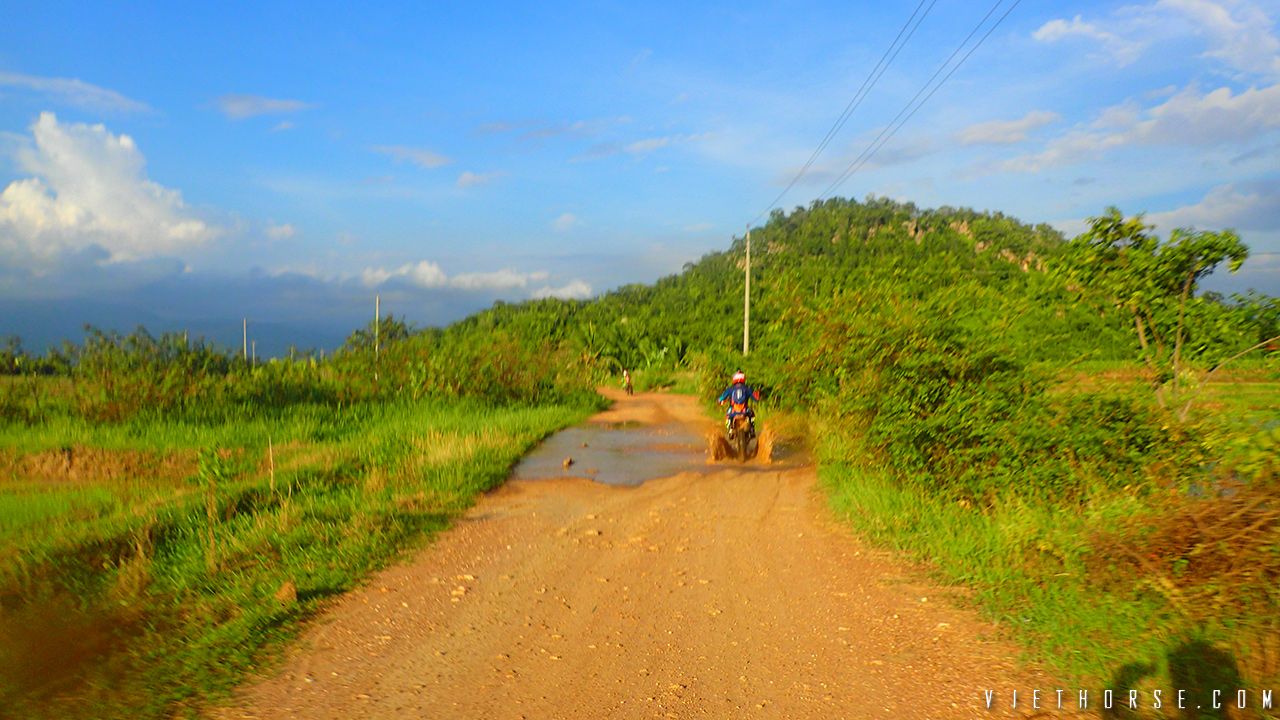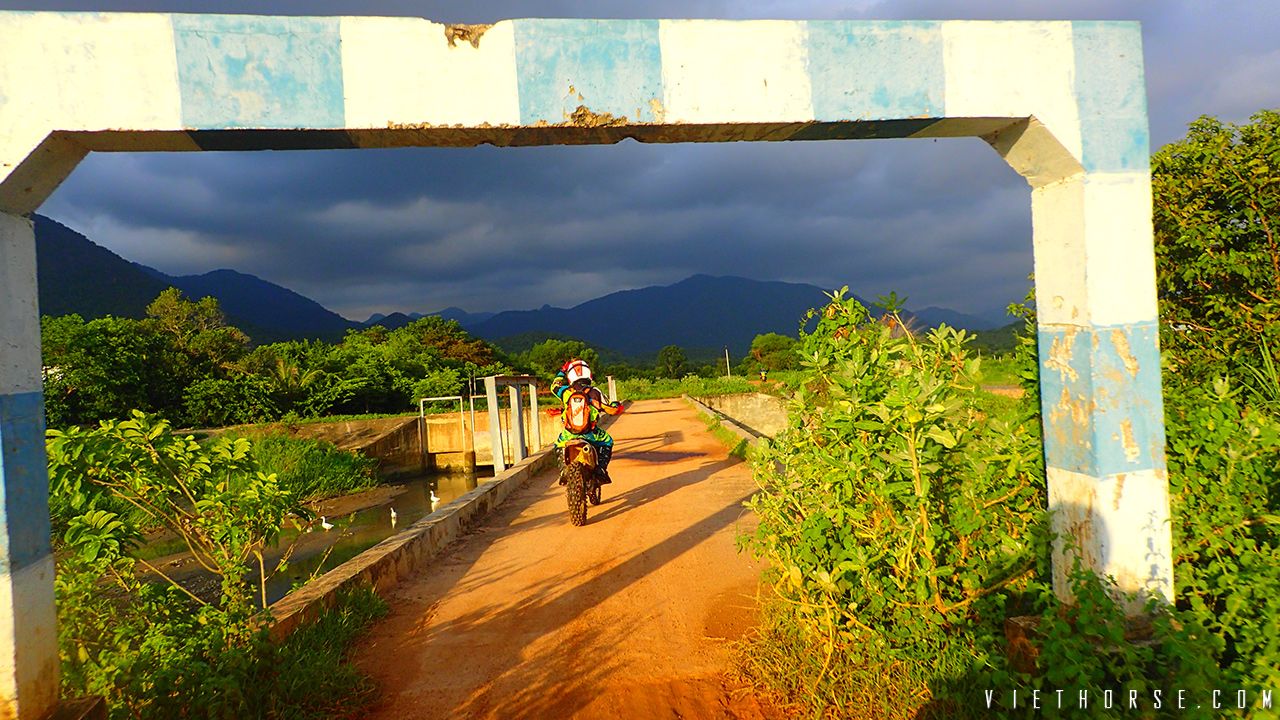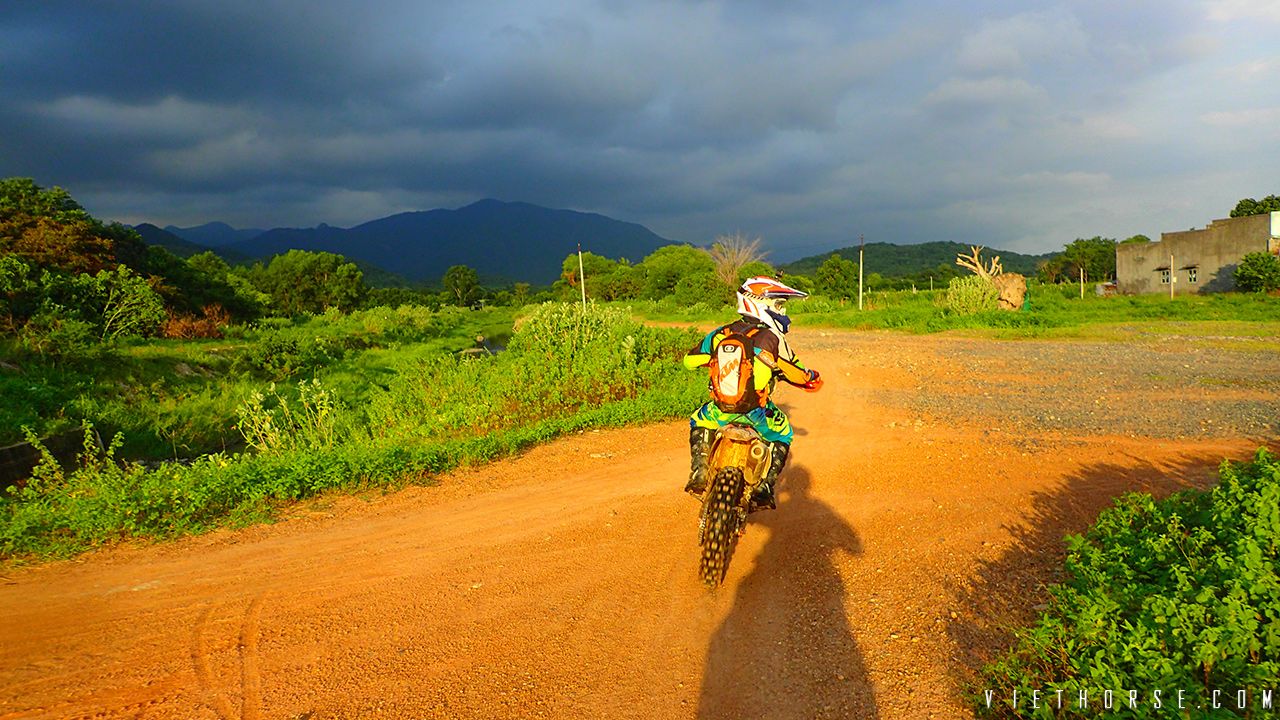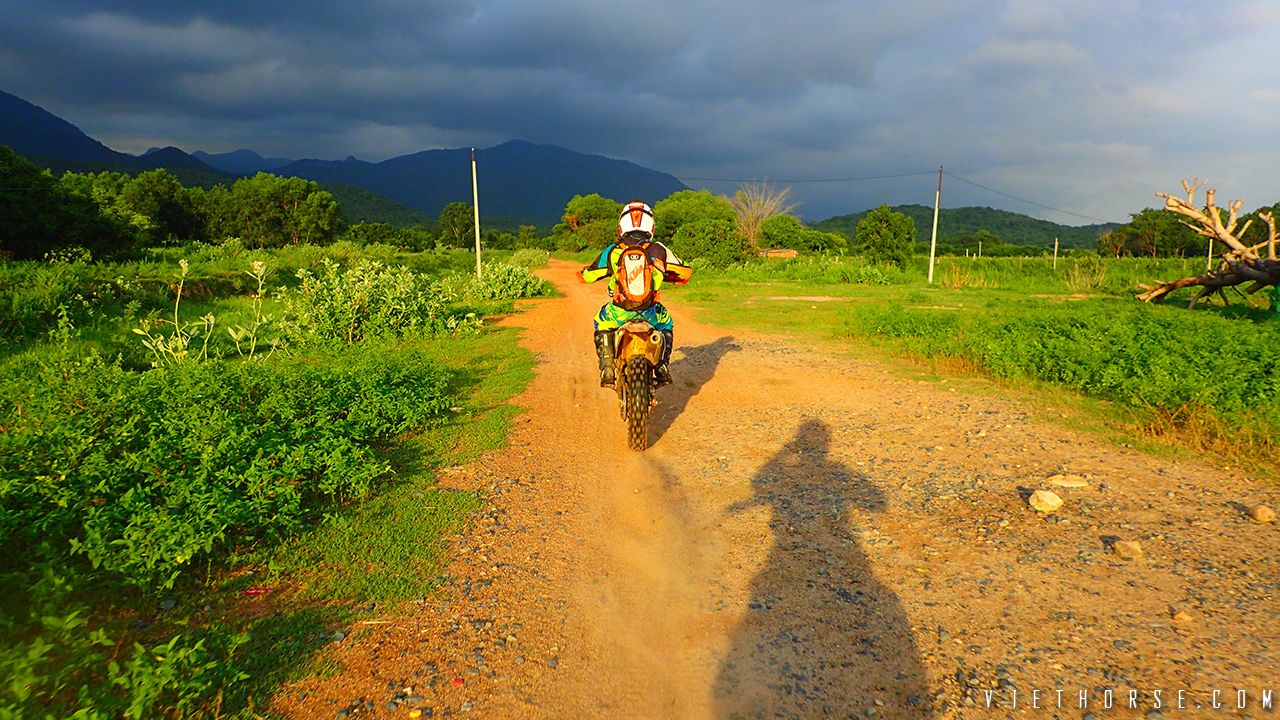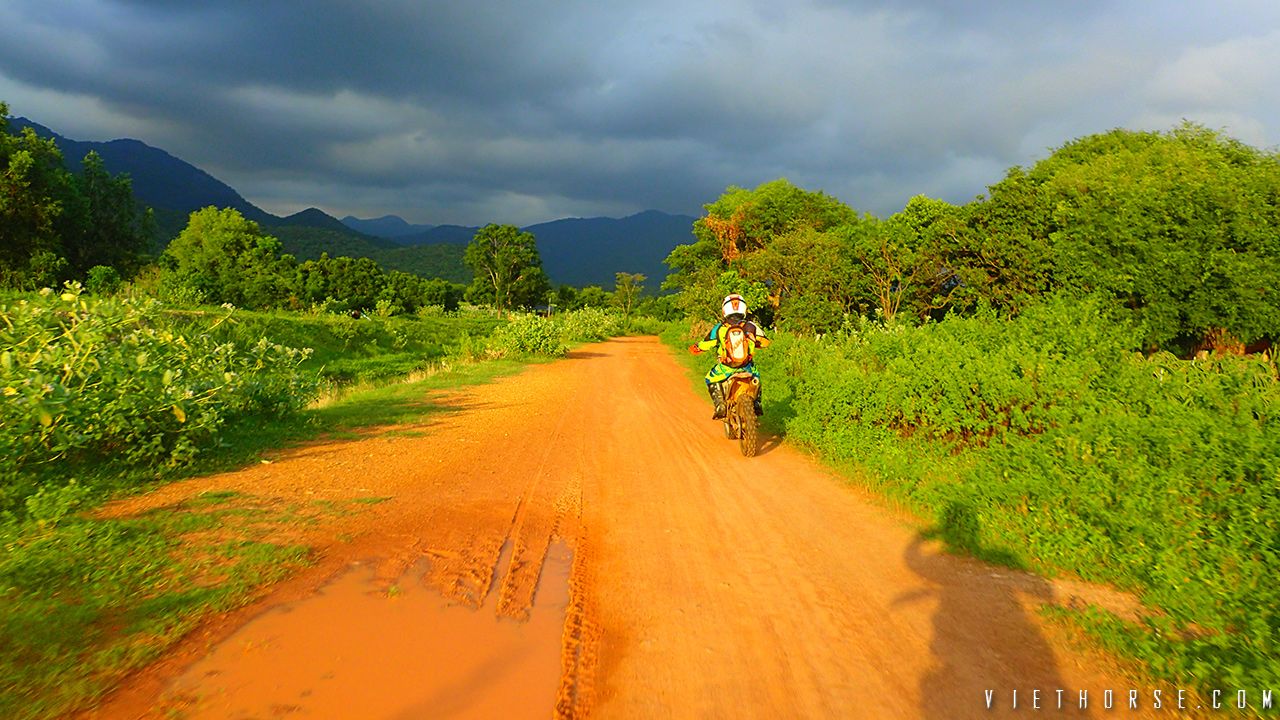 Back to the base with a cold beer in hands, what a day!!!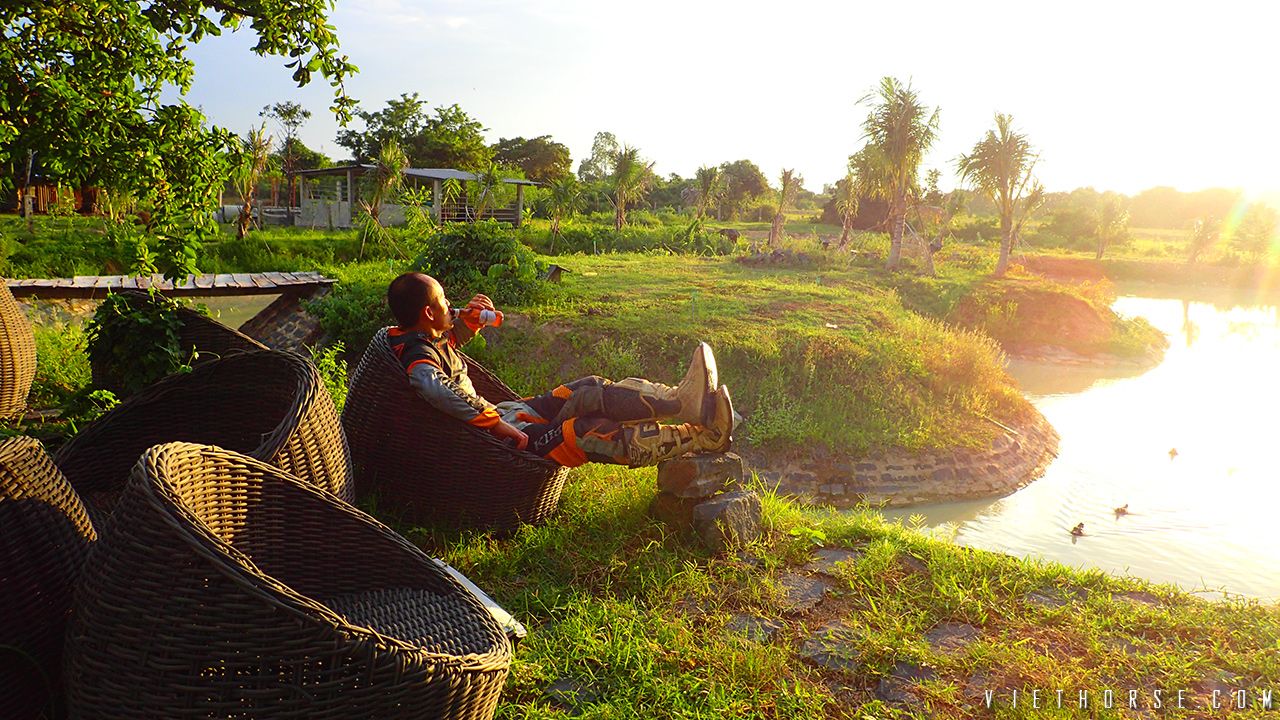 Watching the nature all around…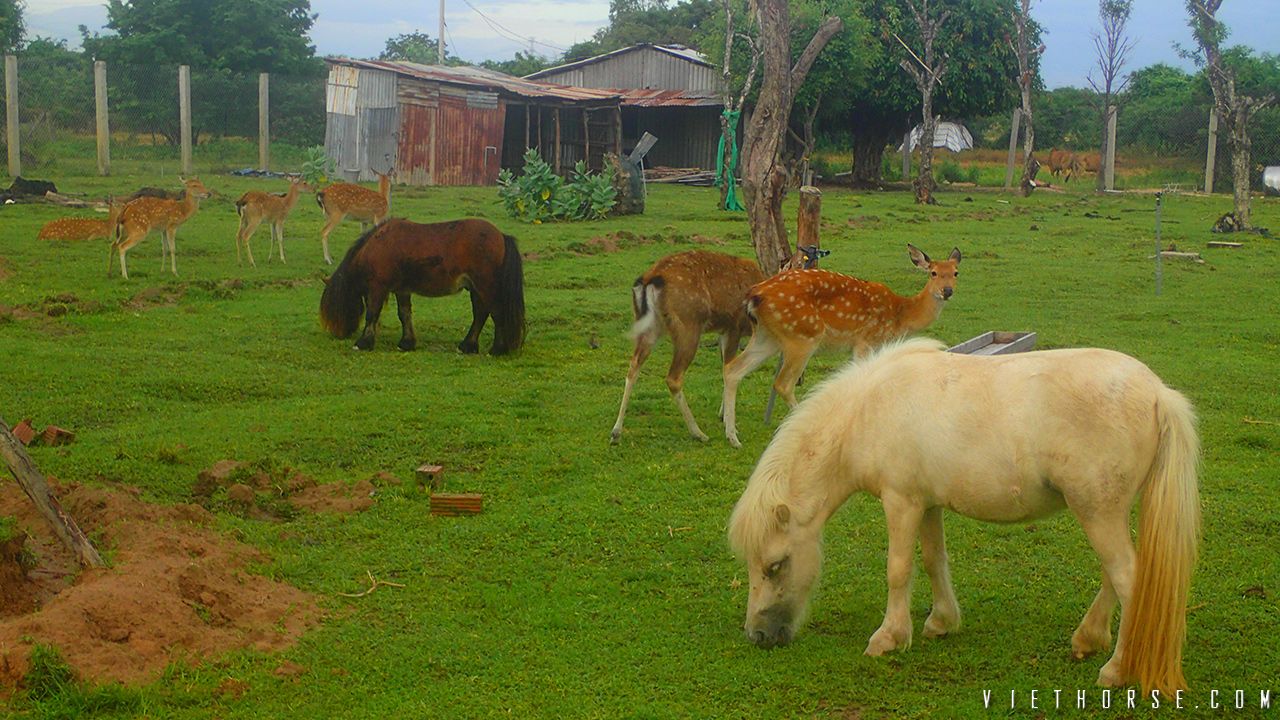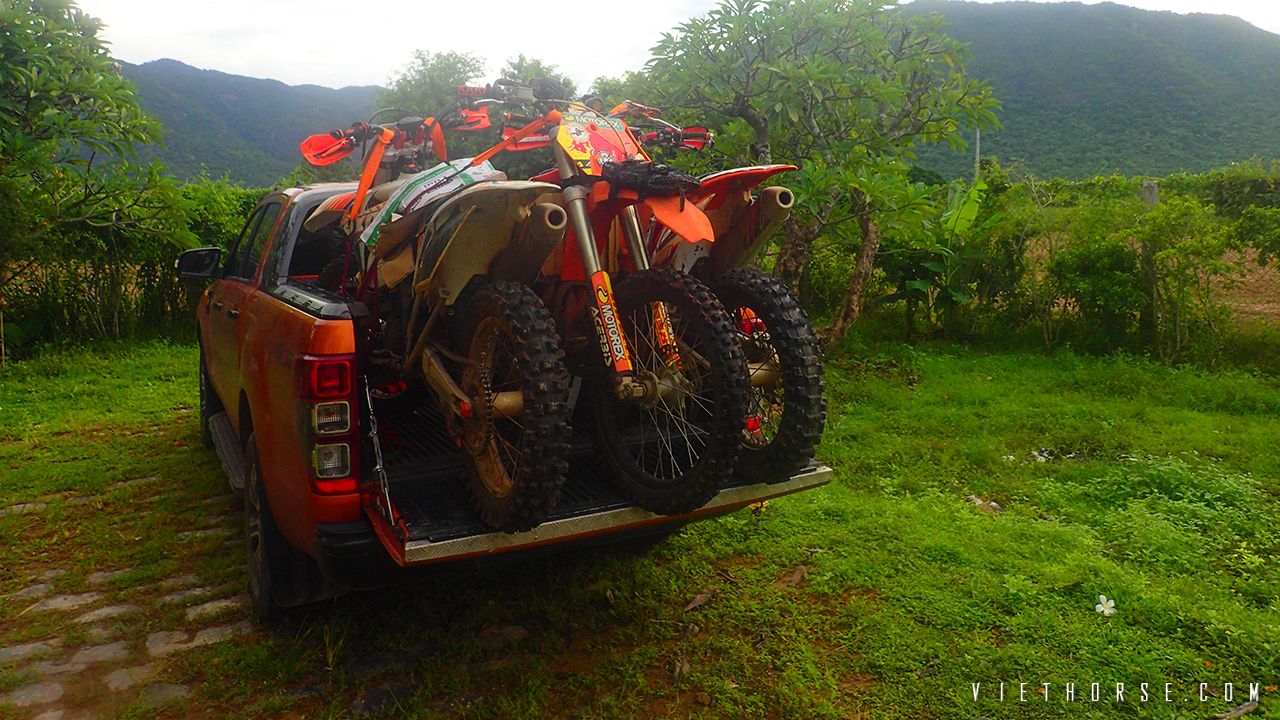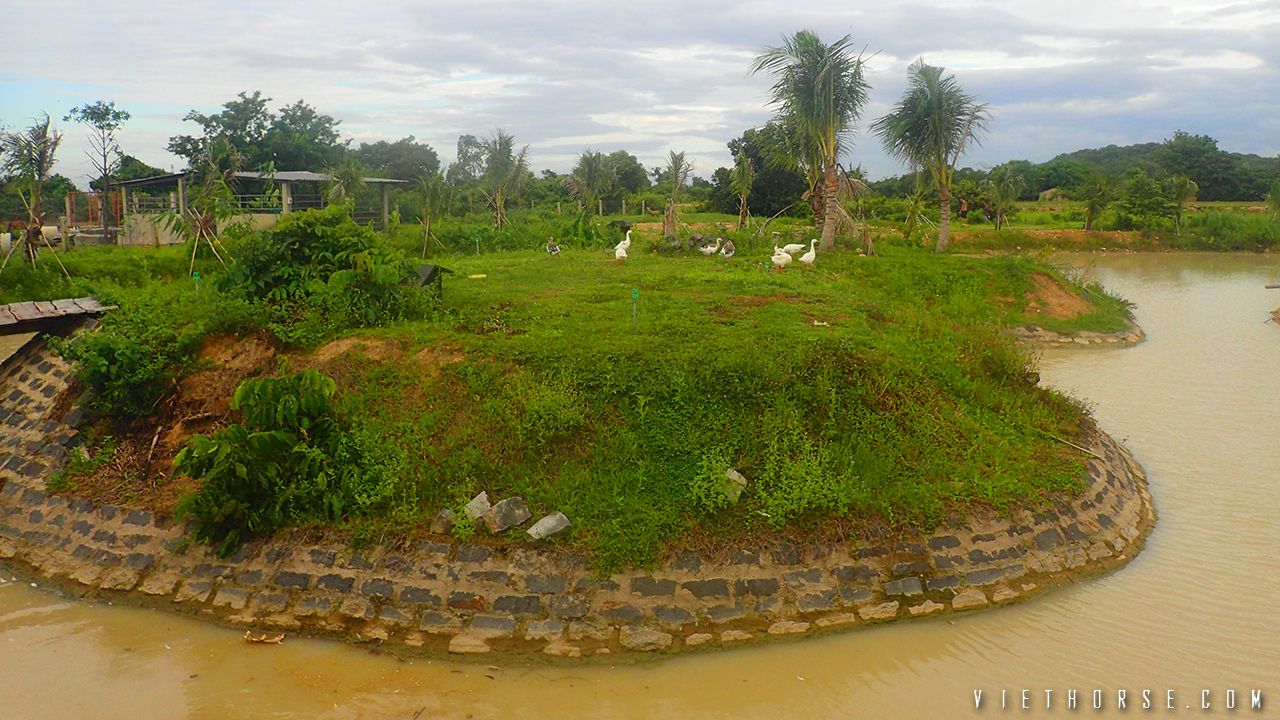 And that's it for the ride, that's how we celebrate National Day 🙂
Thanks for riding along