Same folks, same place, first ride for the 2020.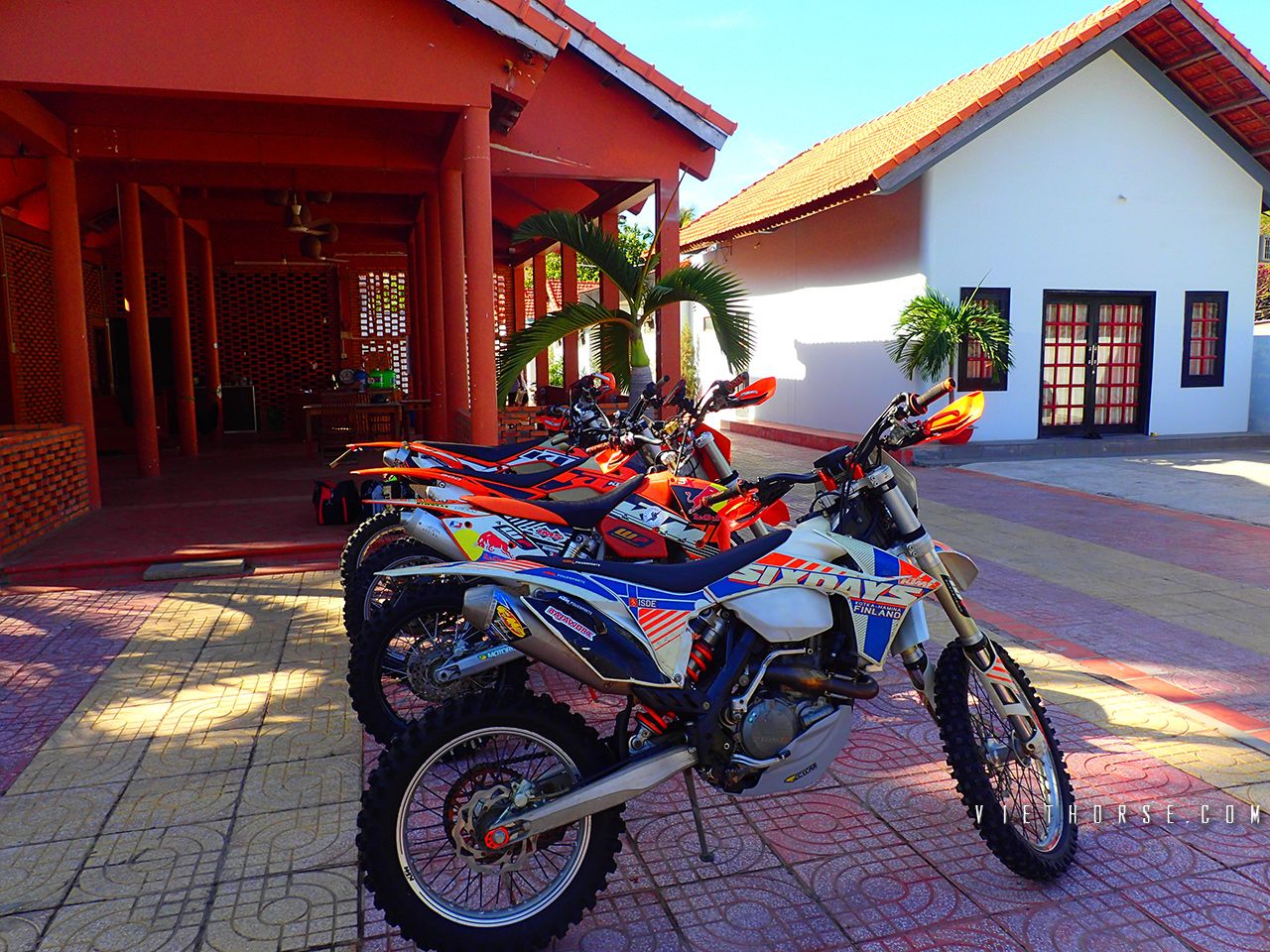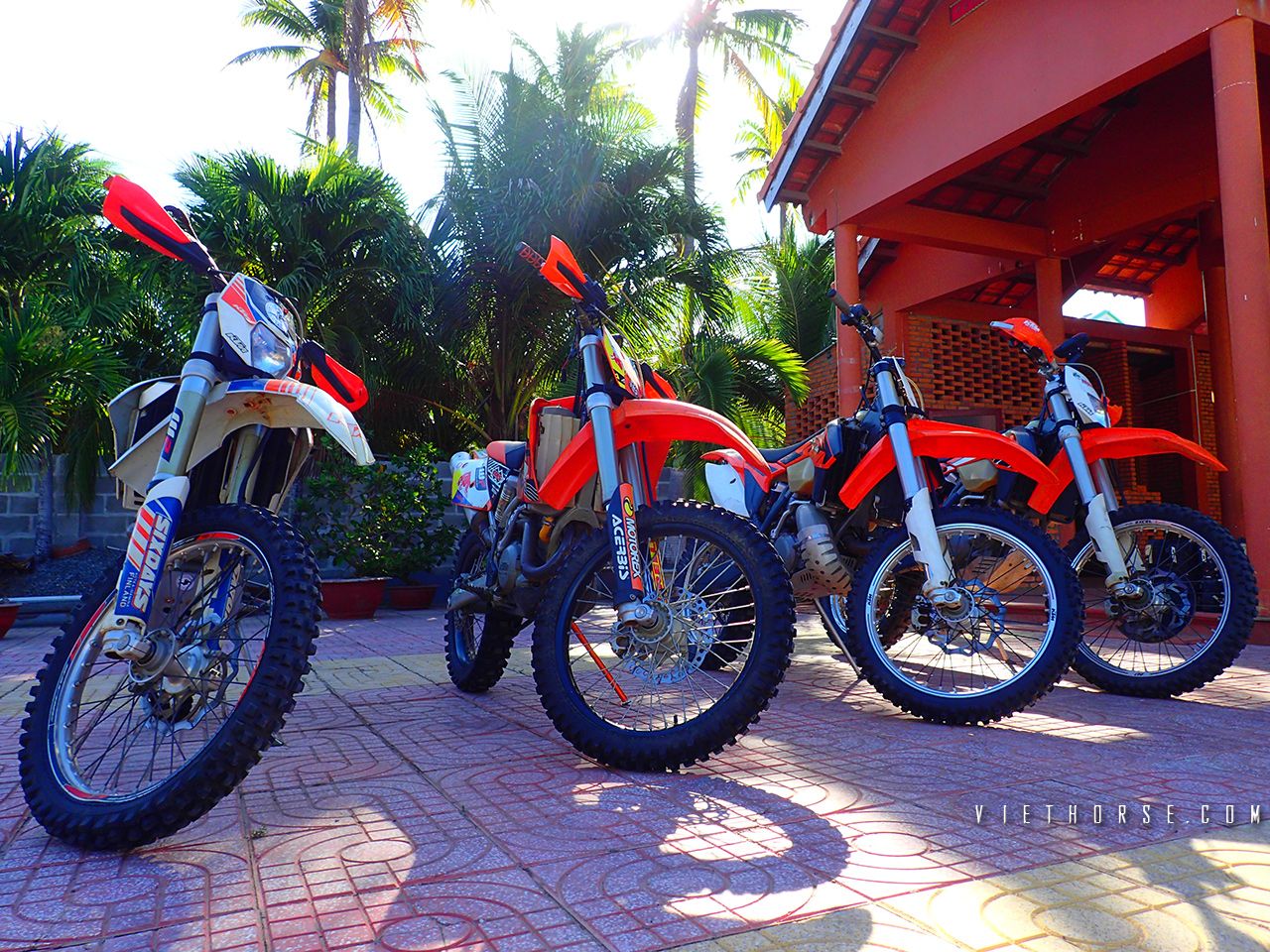 Water bladder issue not long after departure: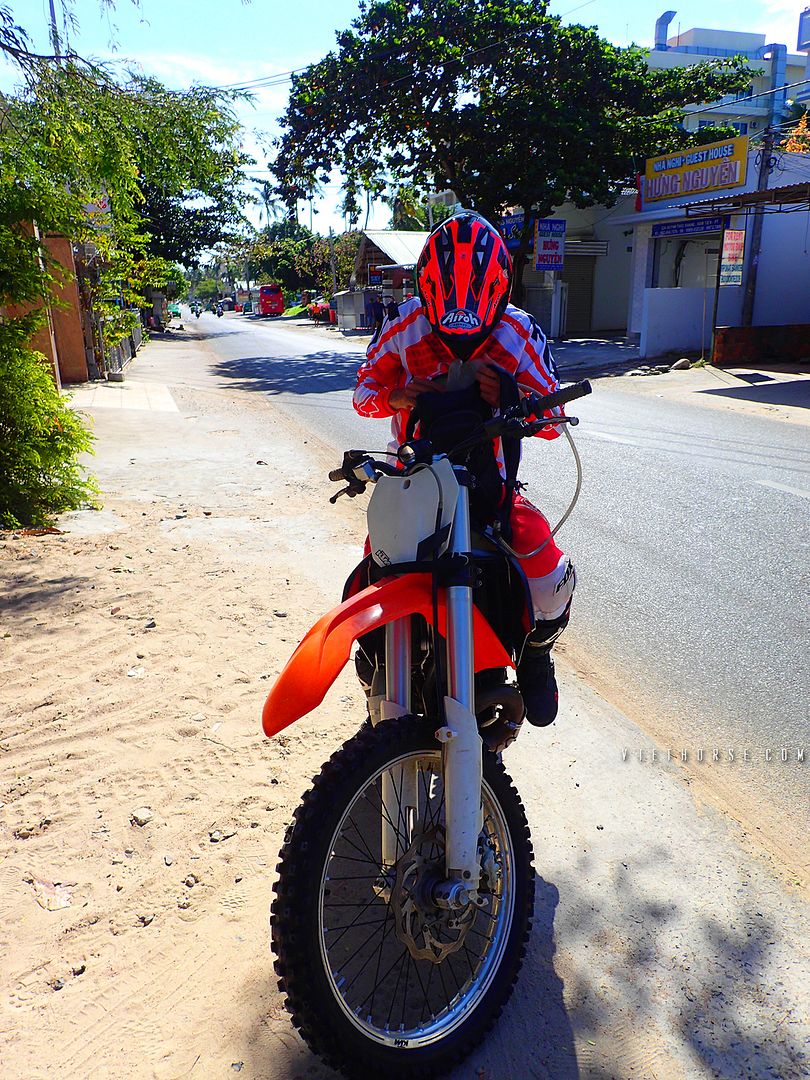 Chasing a cow: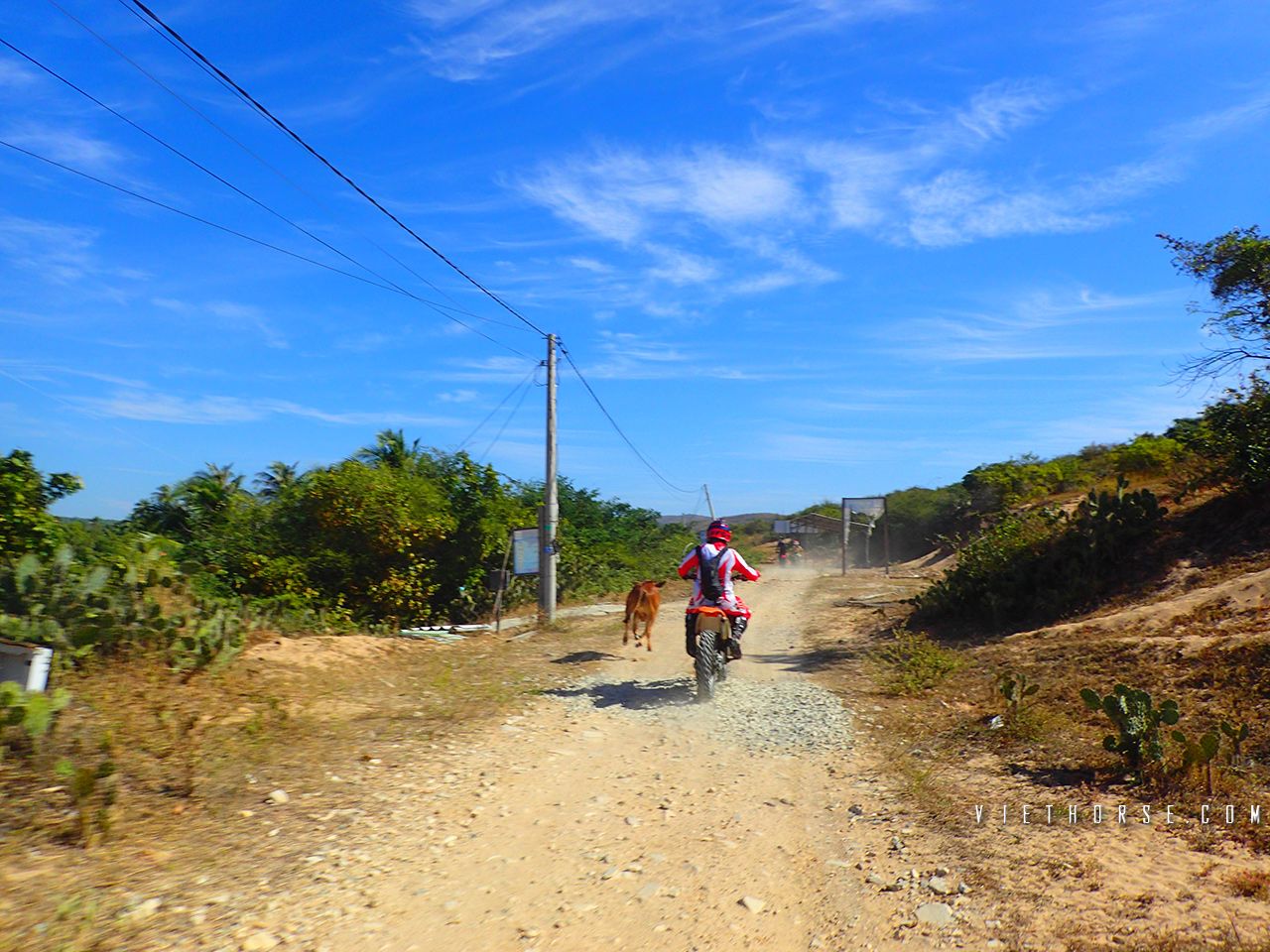 This used to be a stream, probably it is still when heavy rain: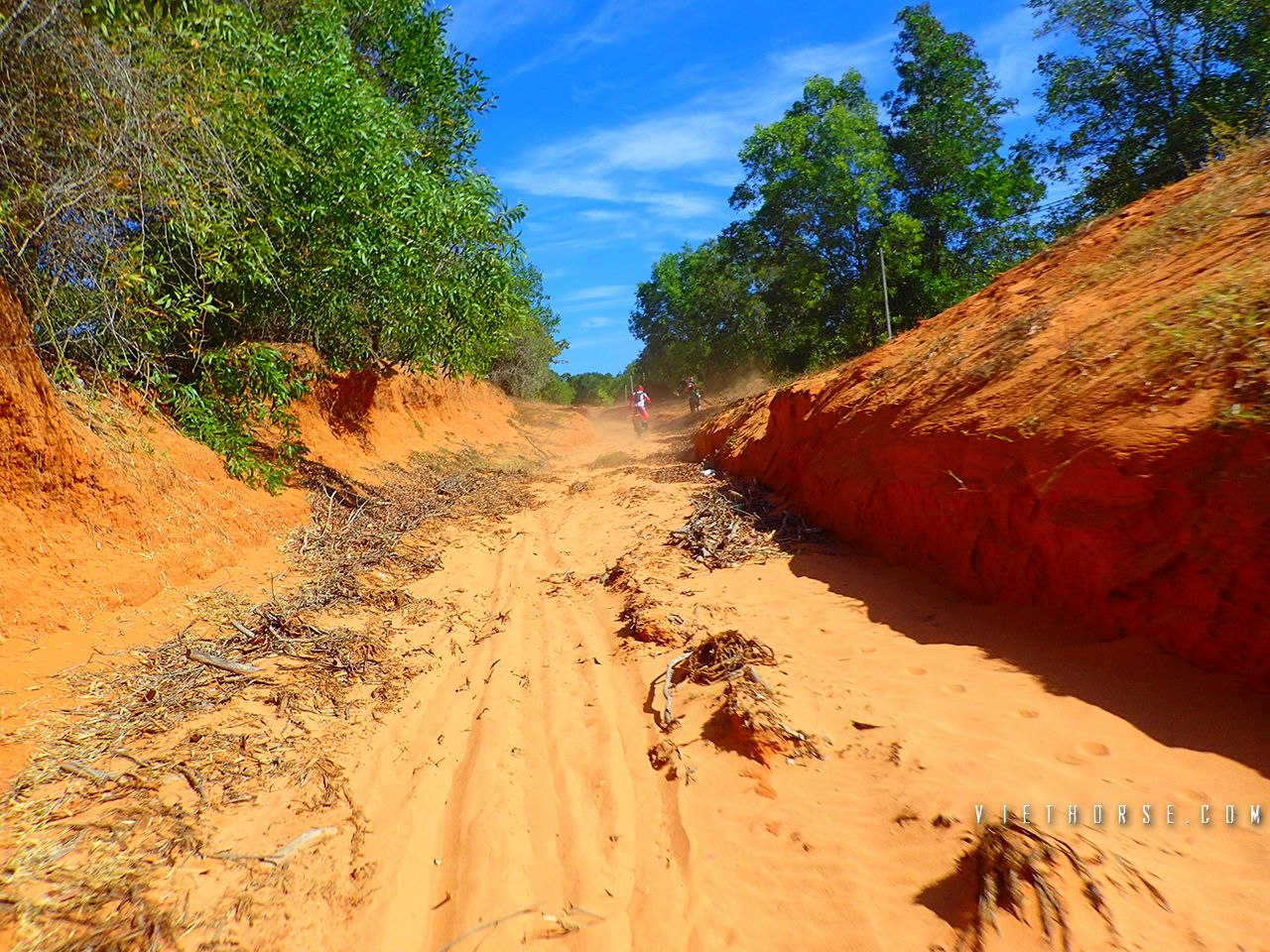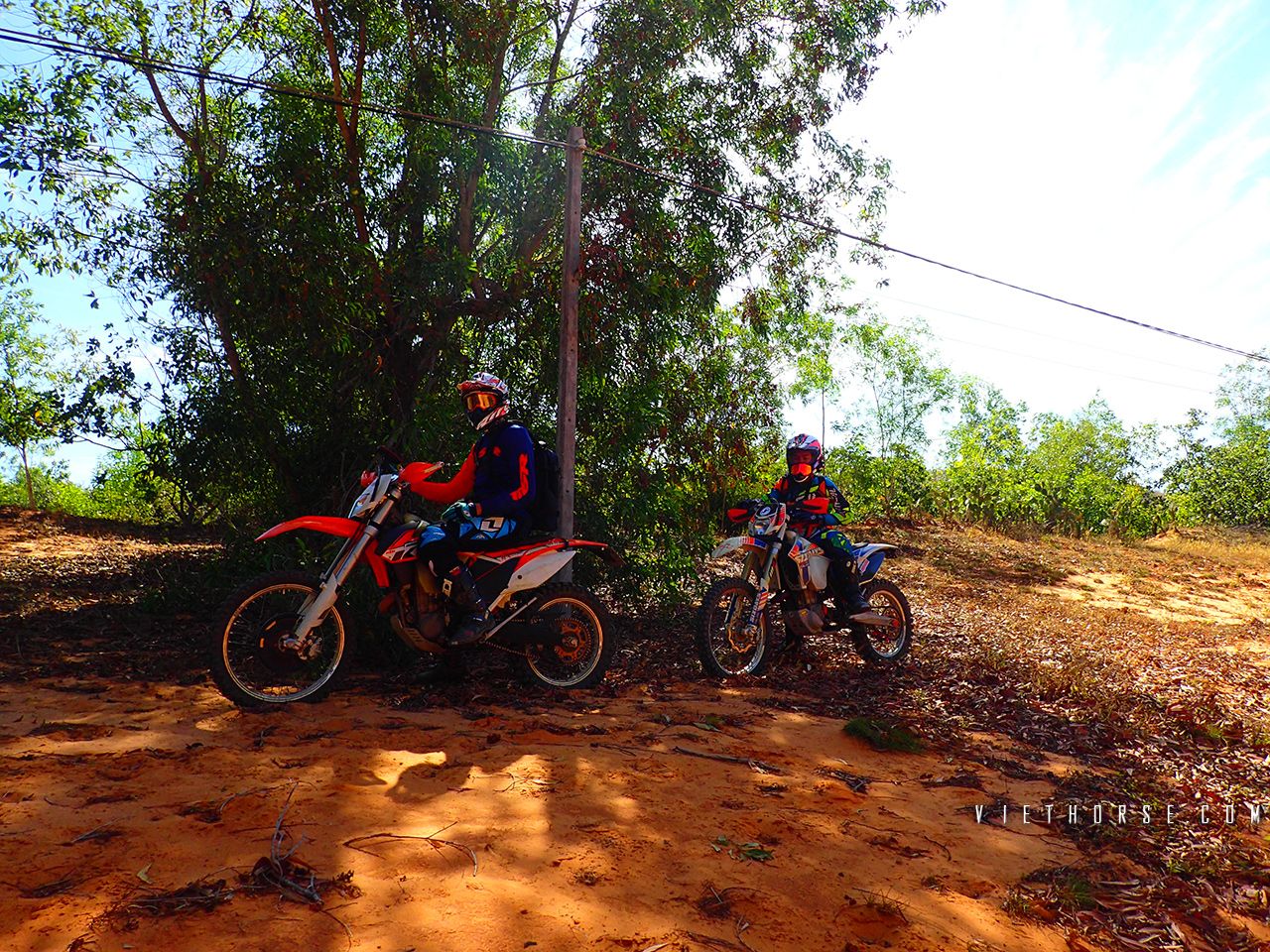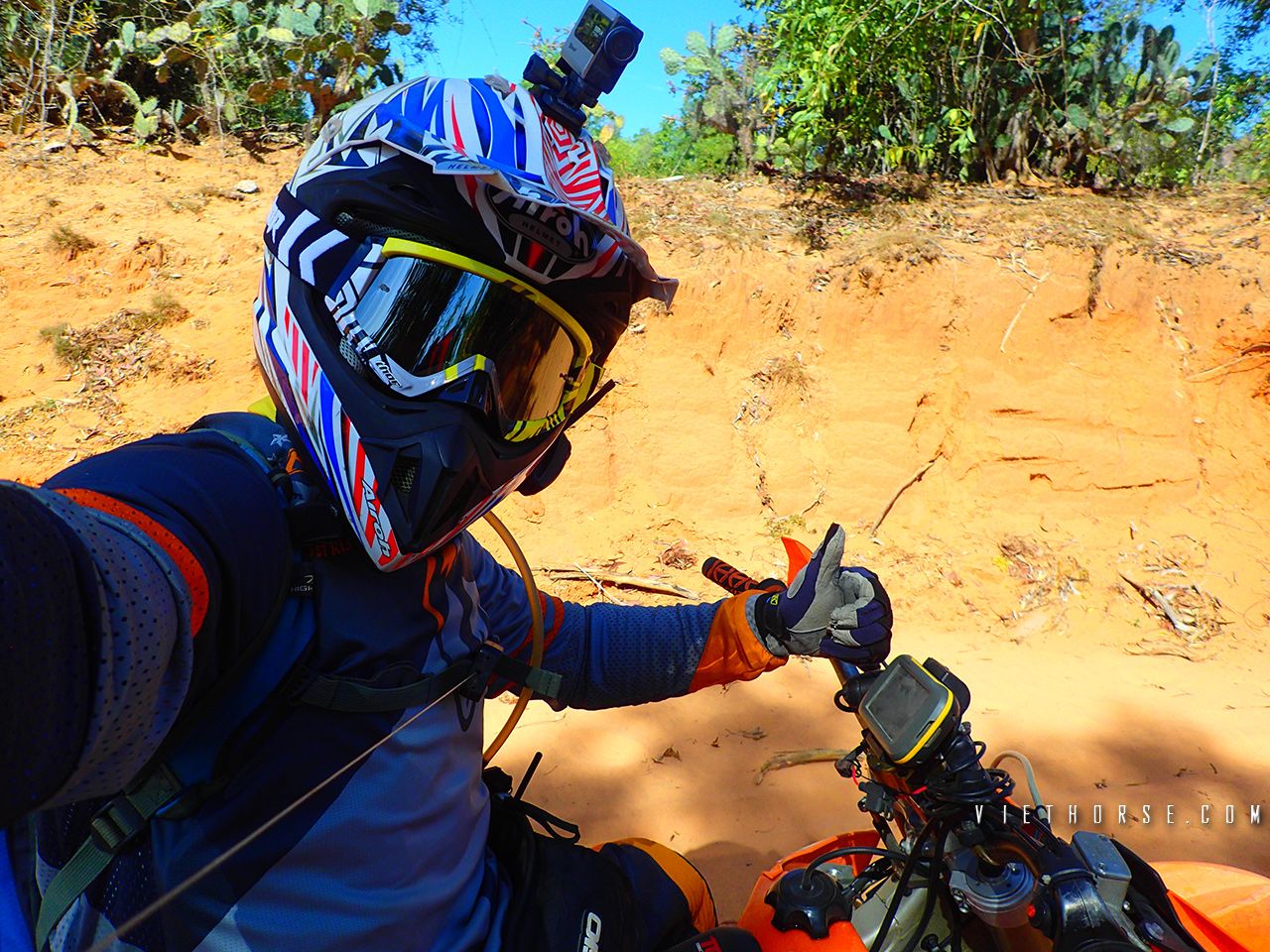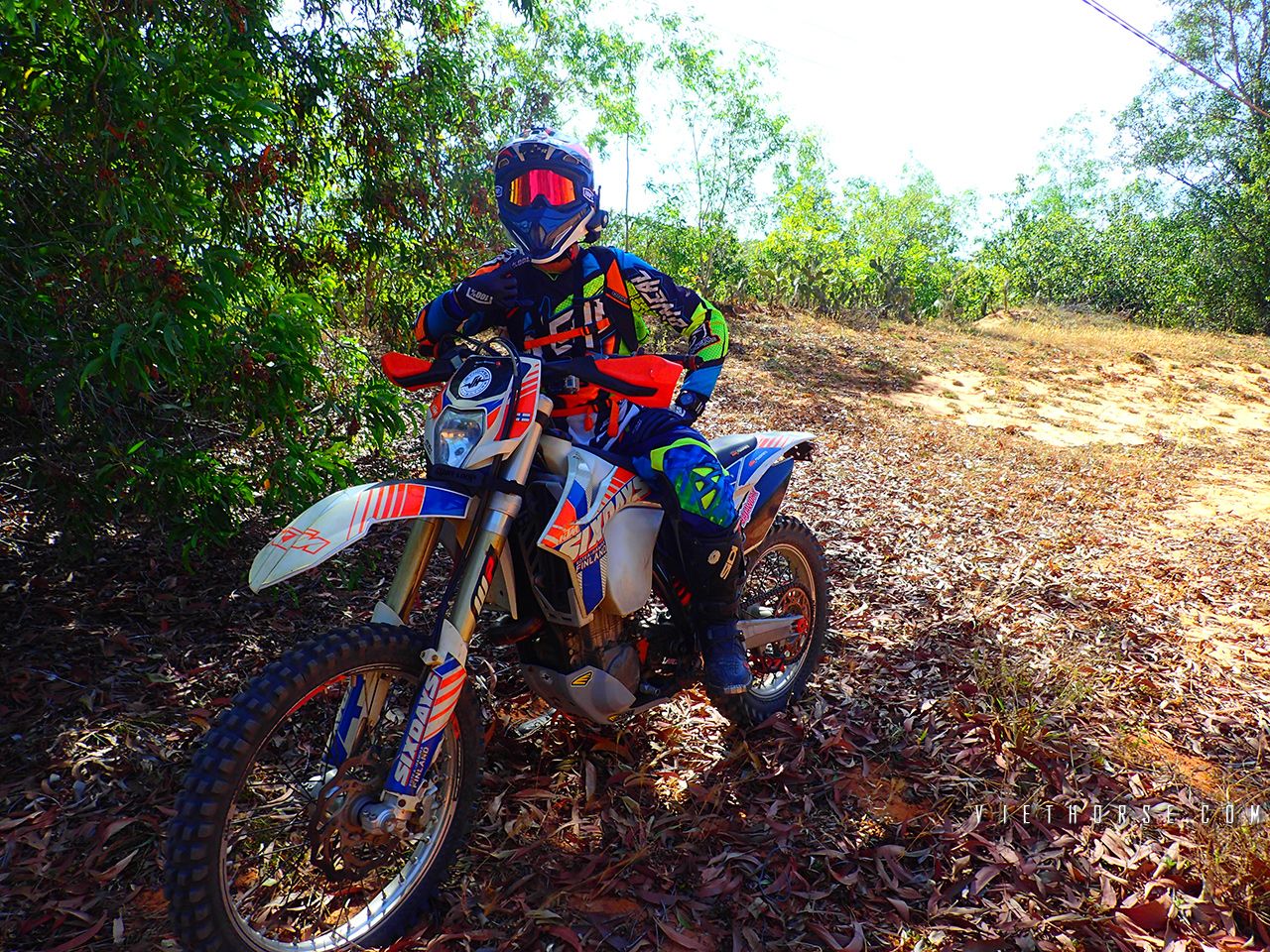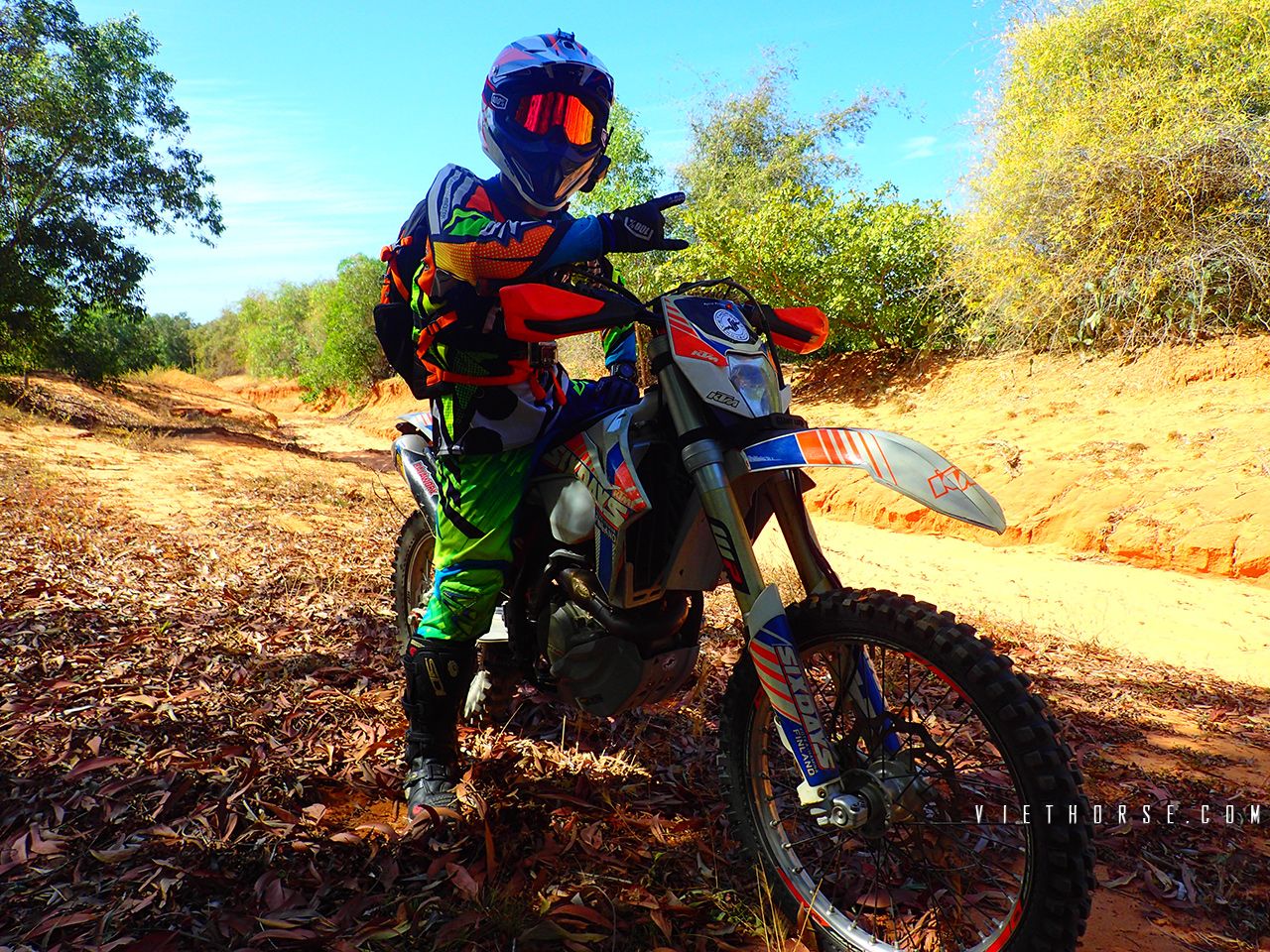 Legendary water badder issue 😀
The old 450 dude still looking good: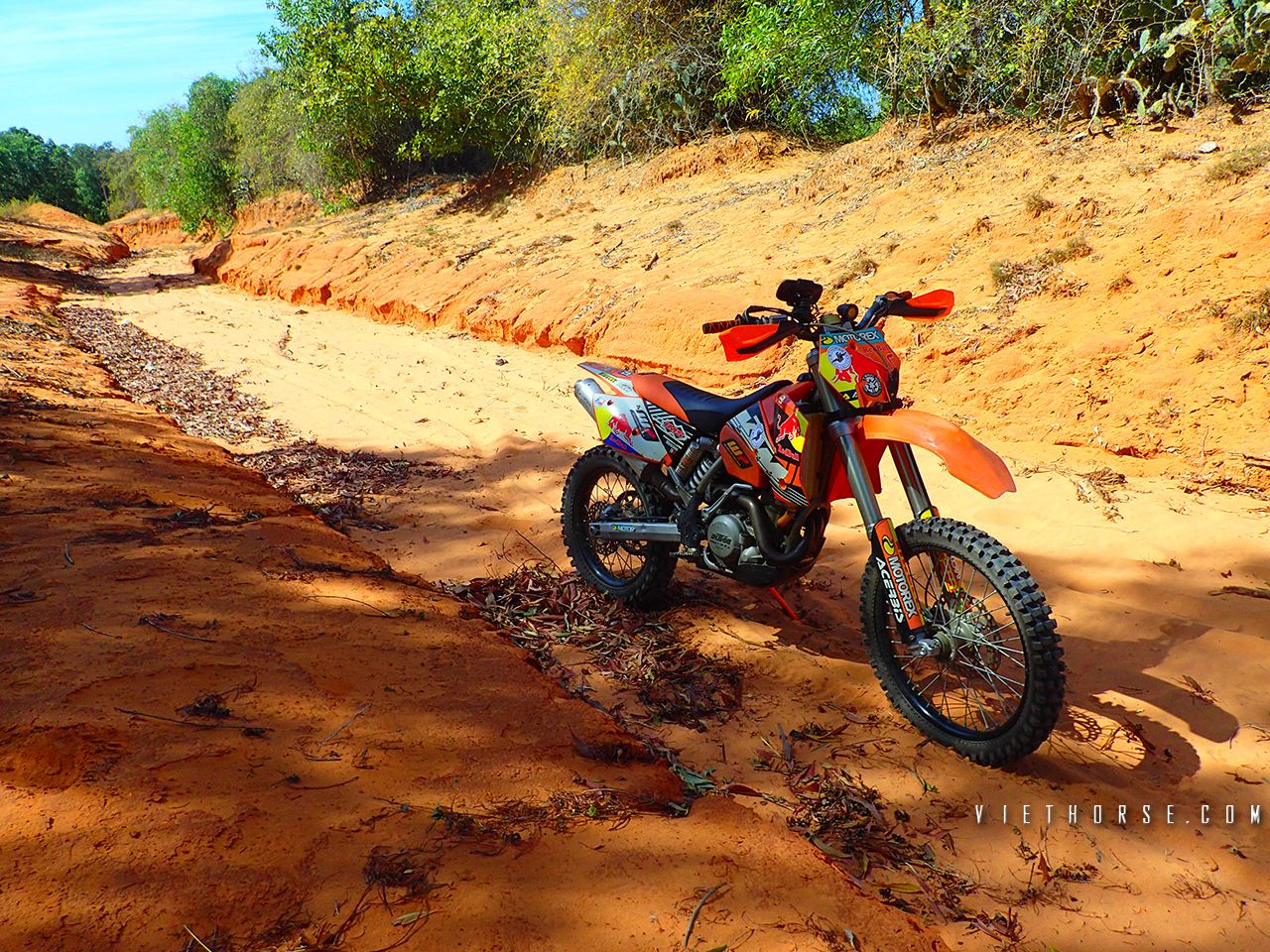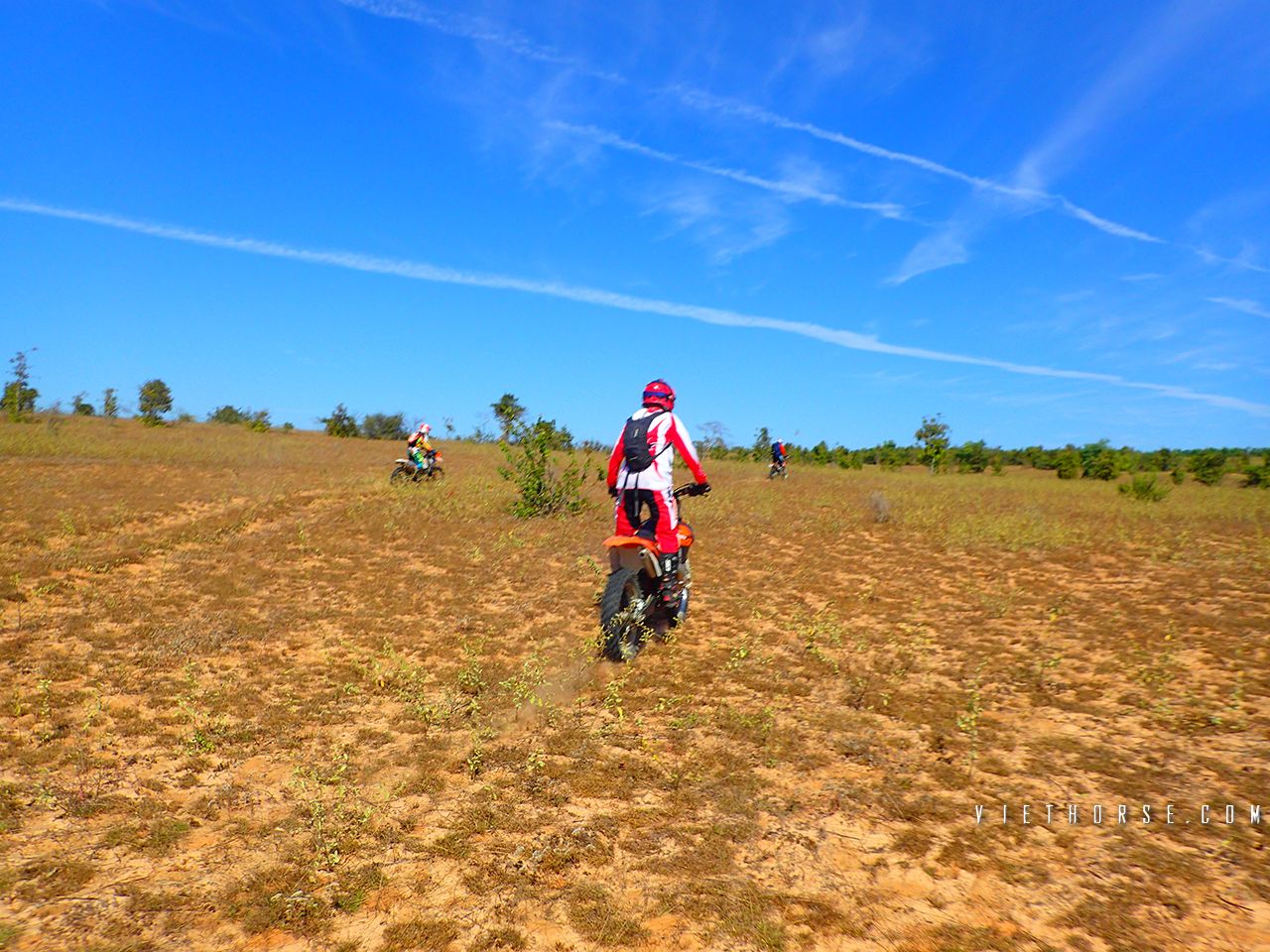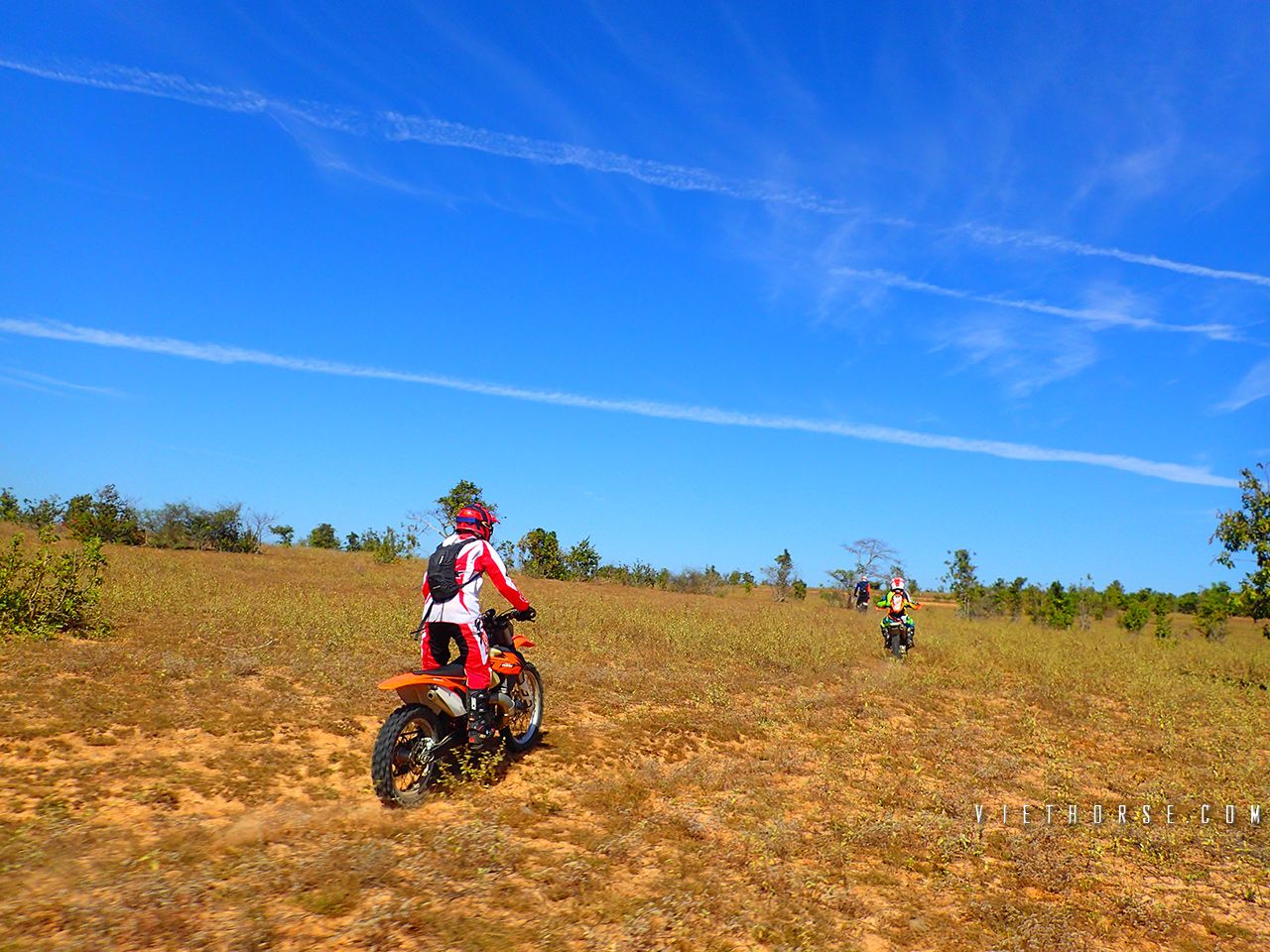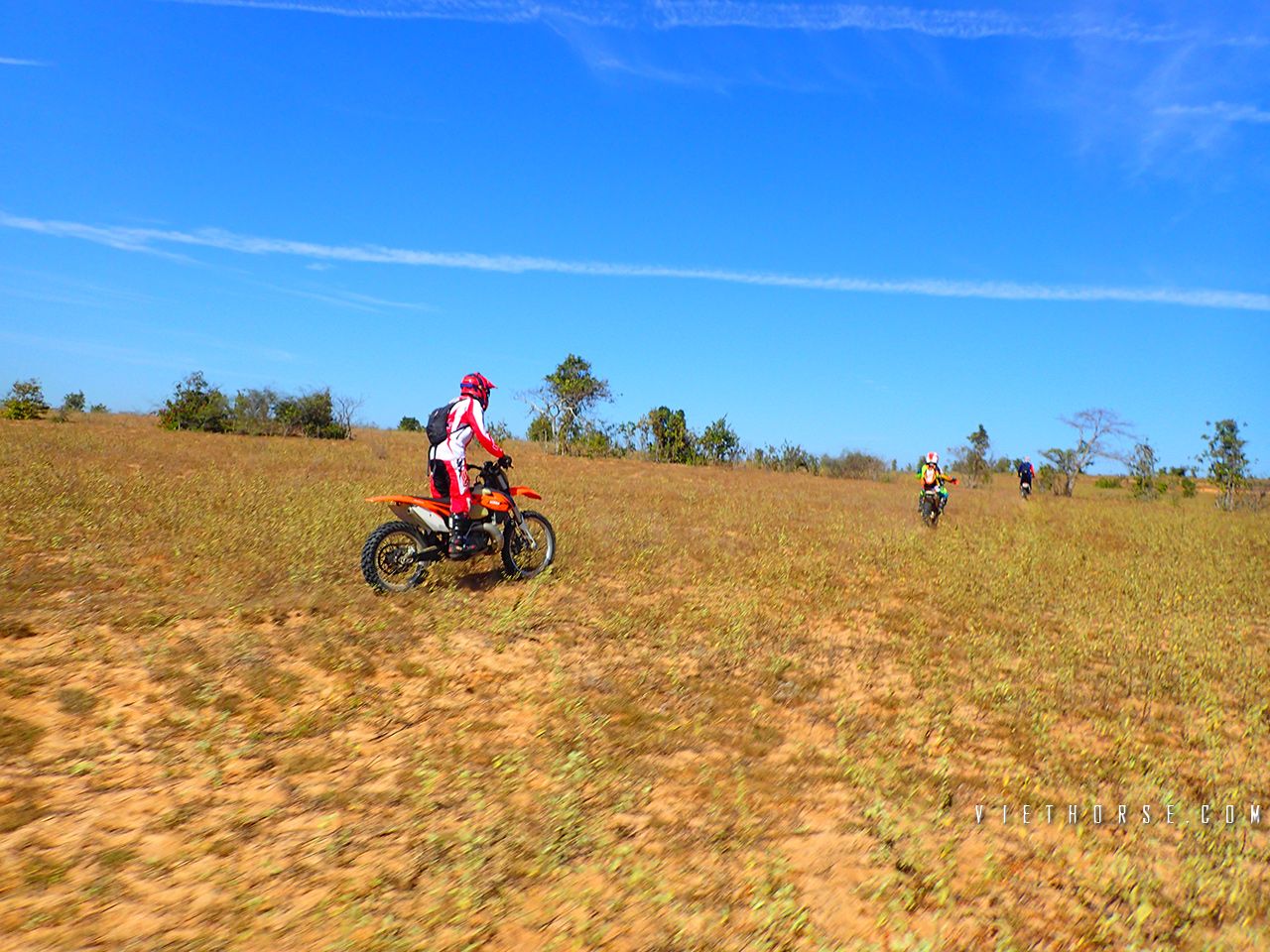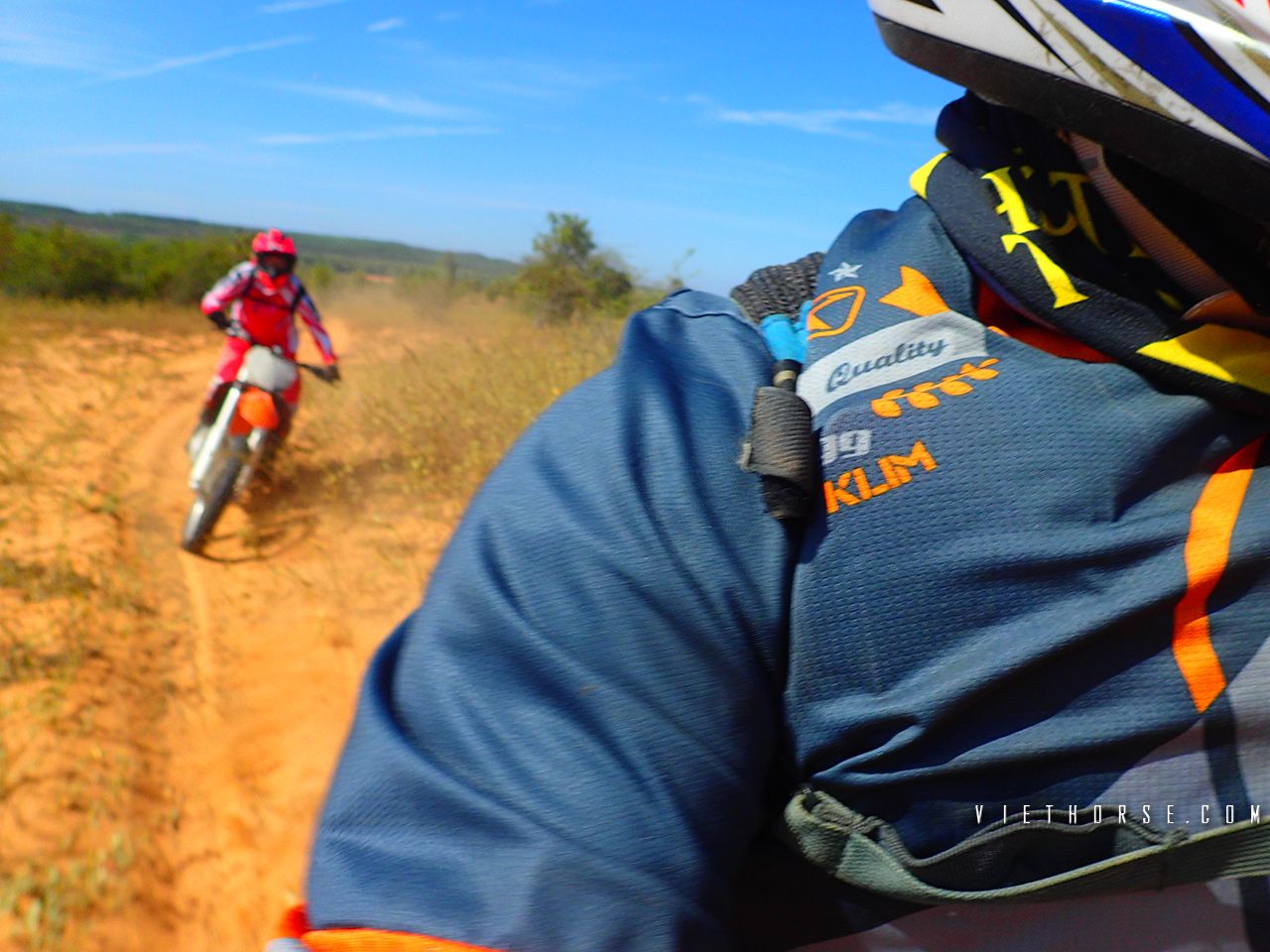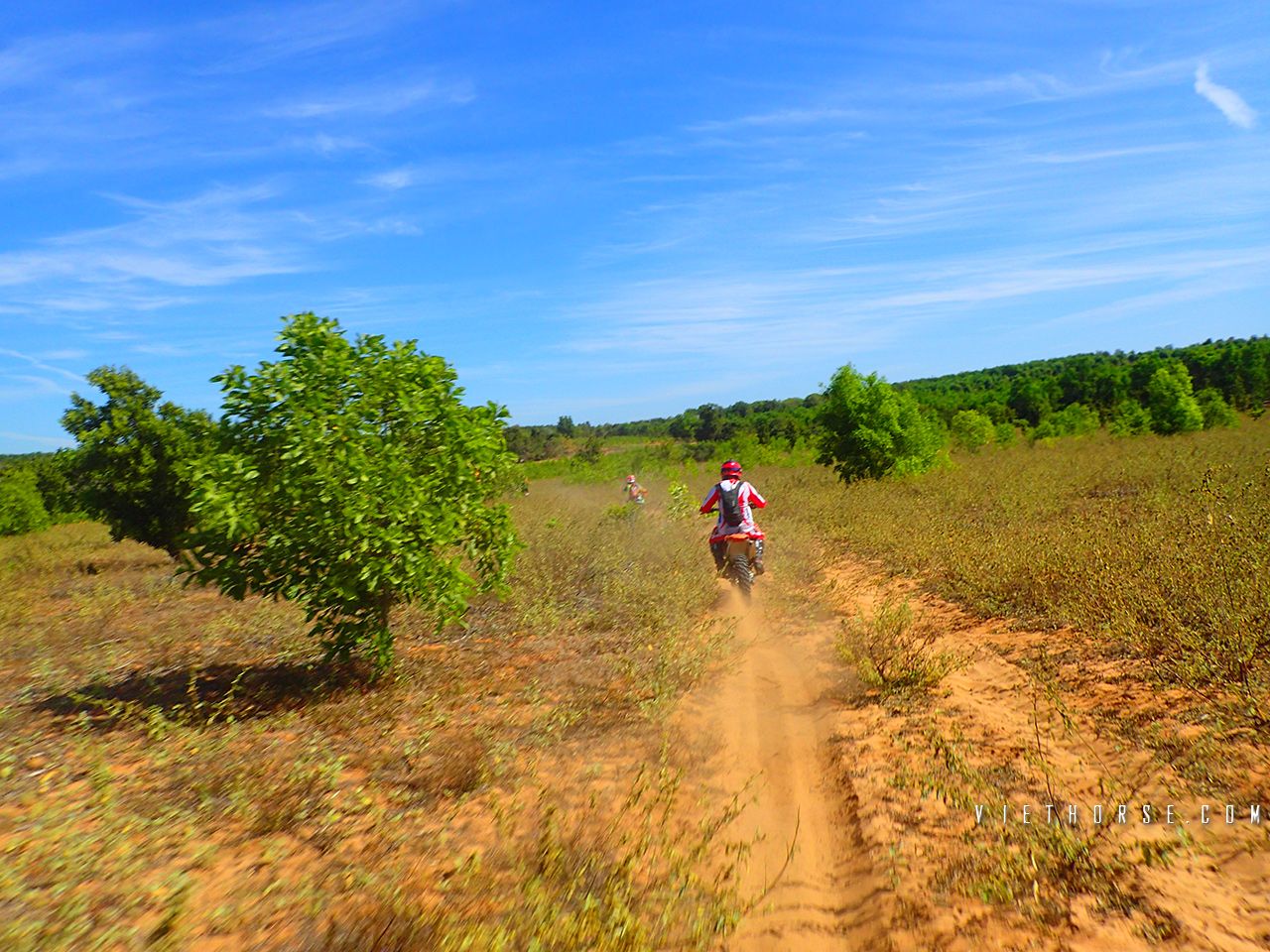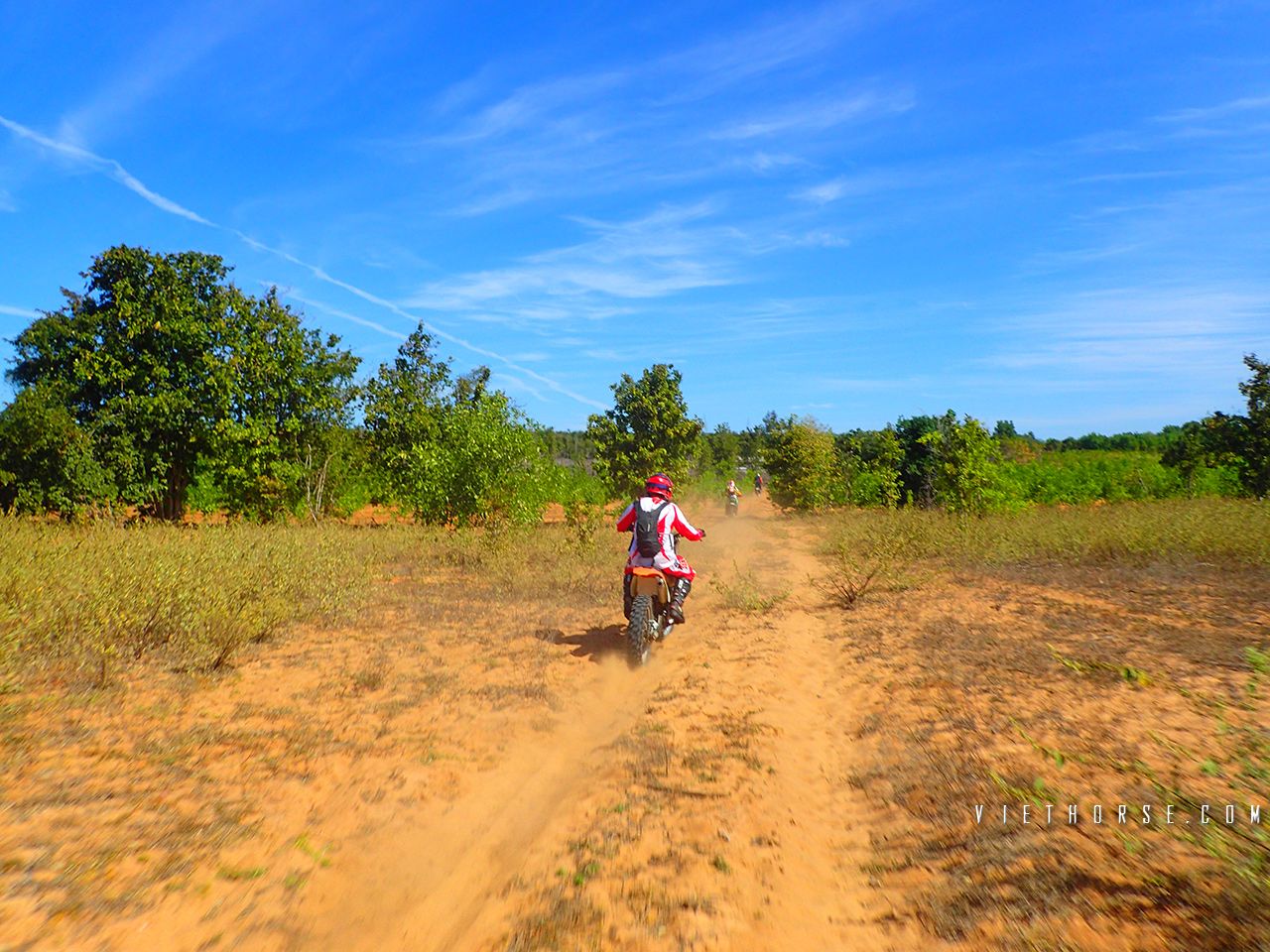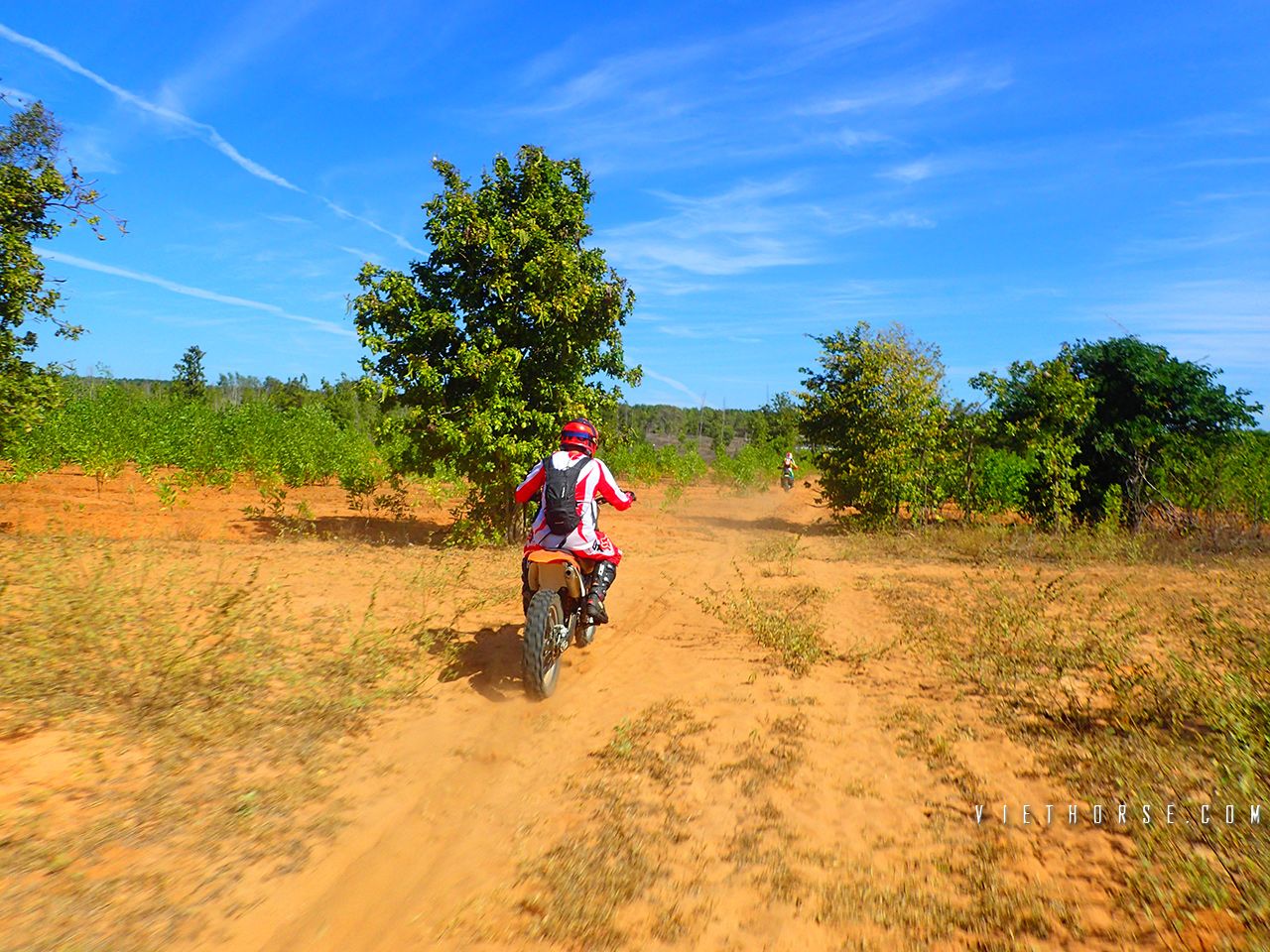 Nice couple 🙂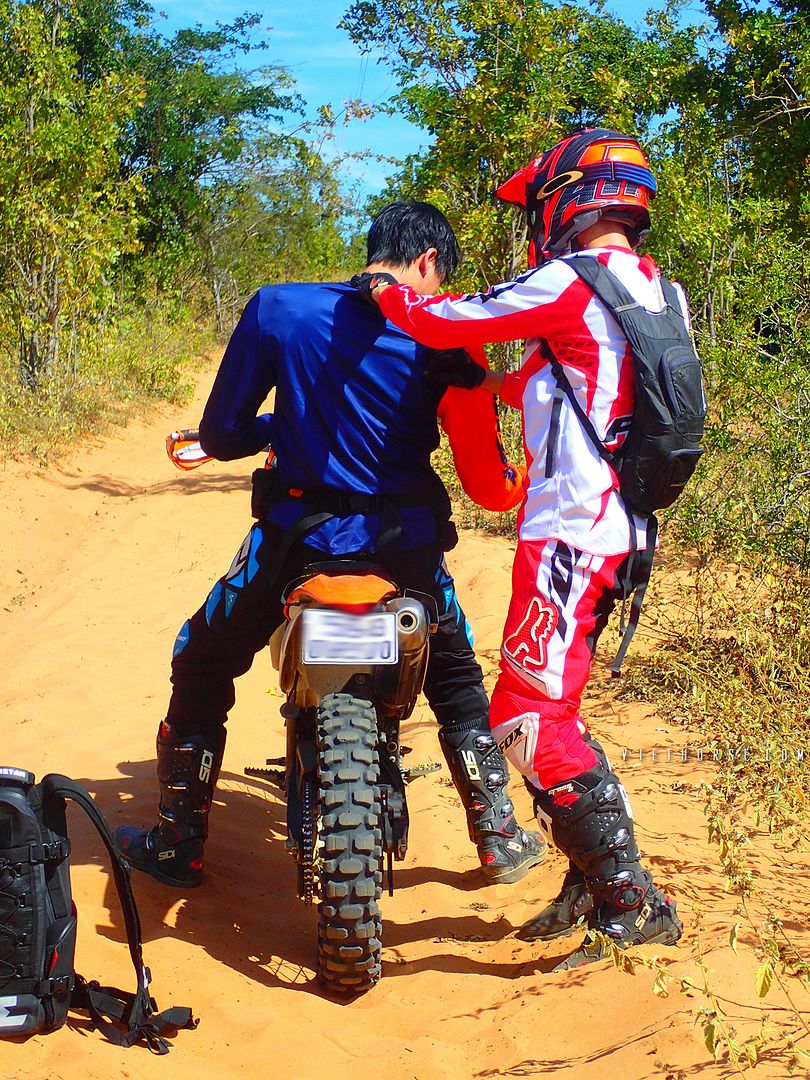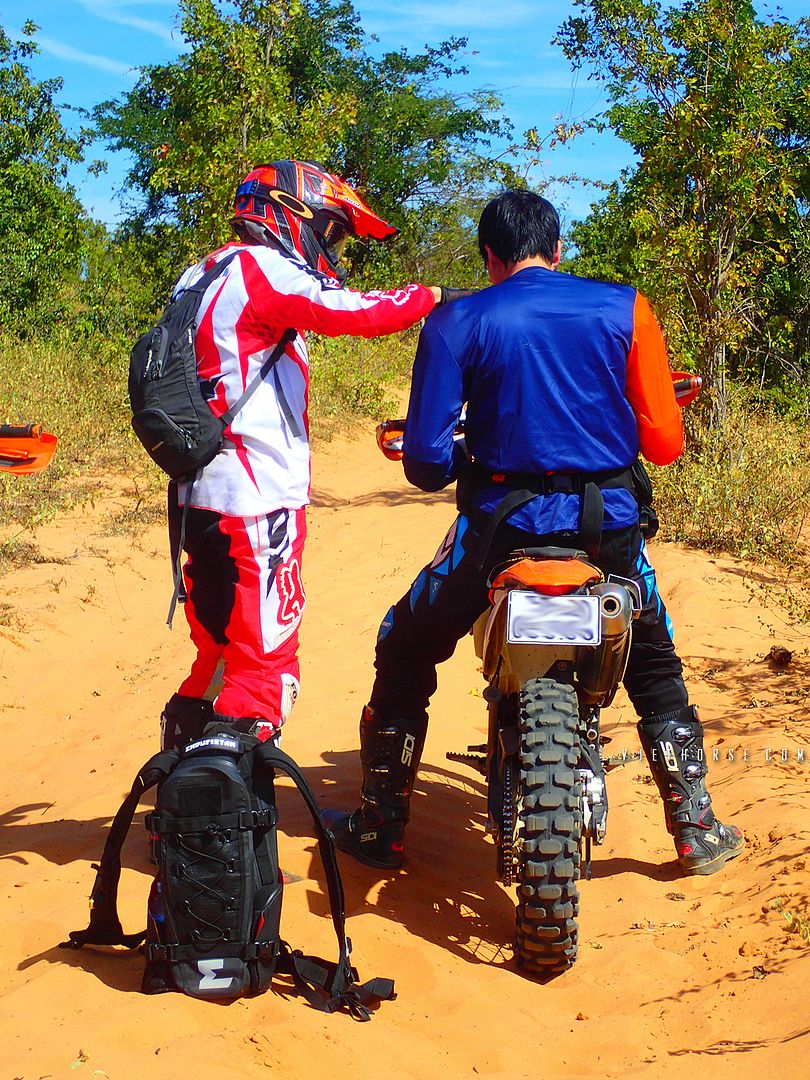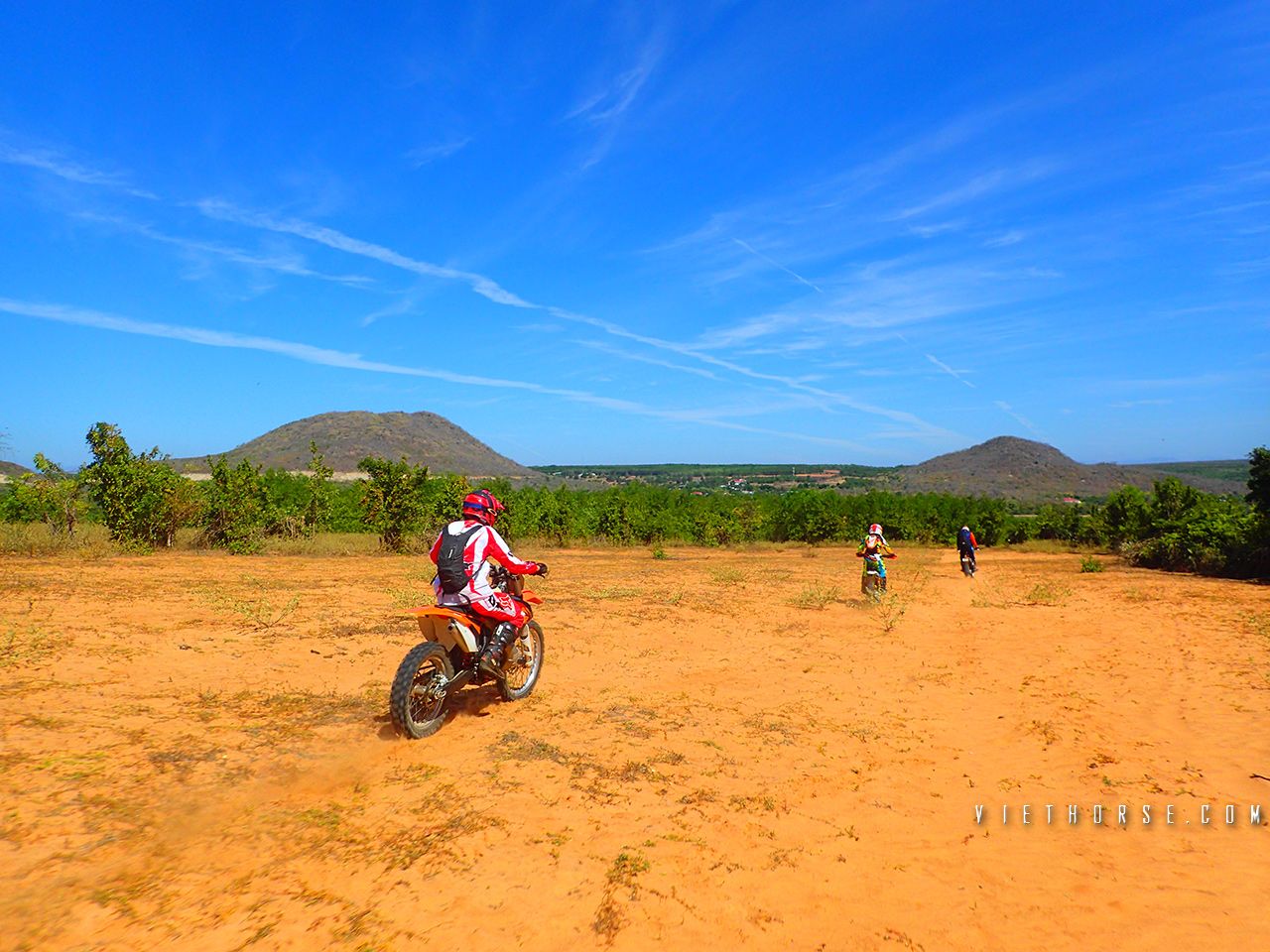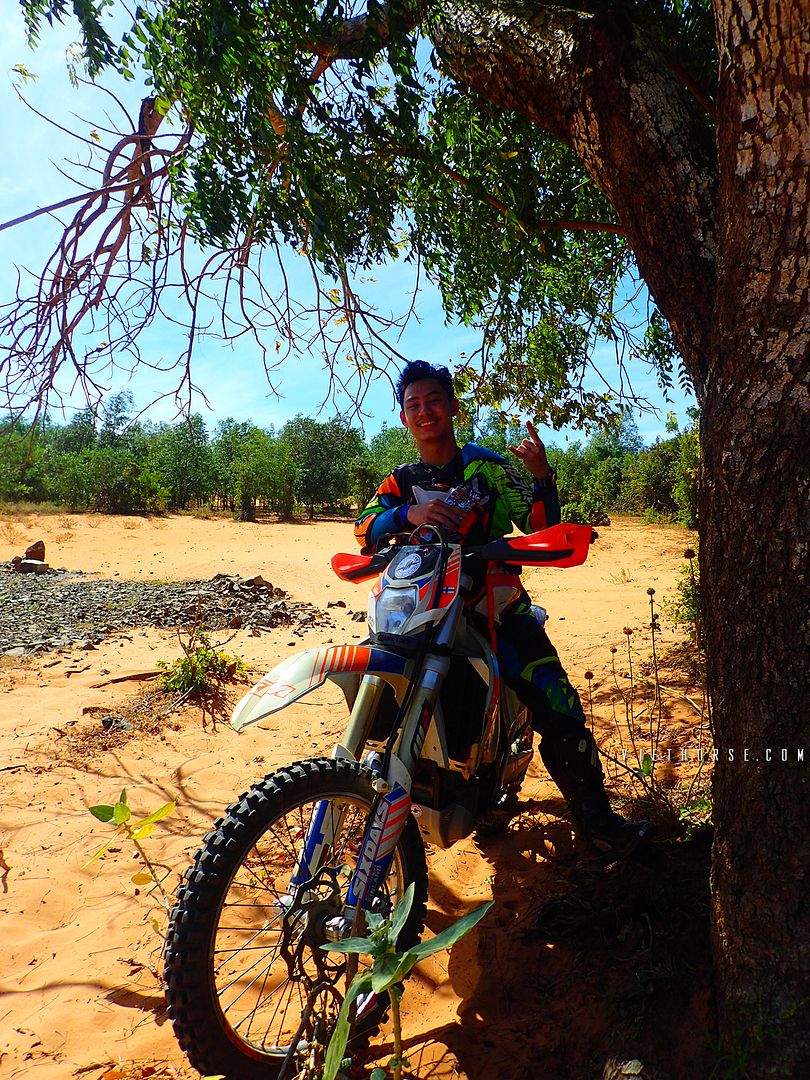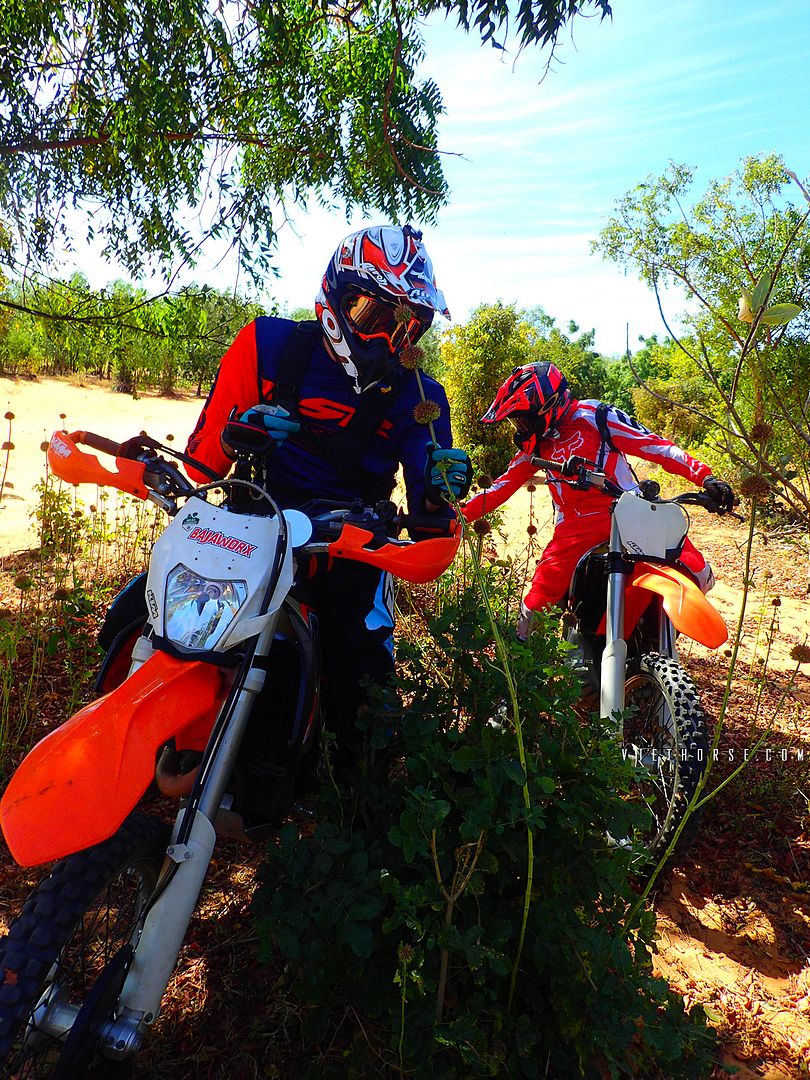 This flower is very sharp and hard. Specialty of the desert: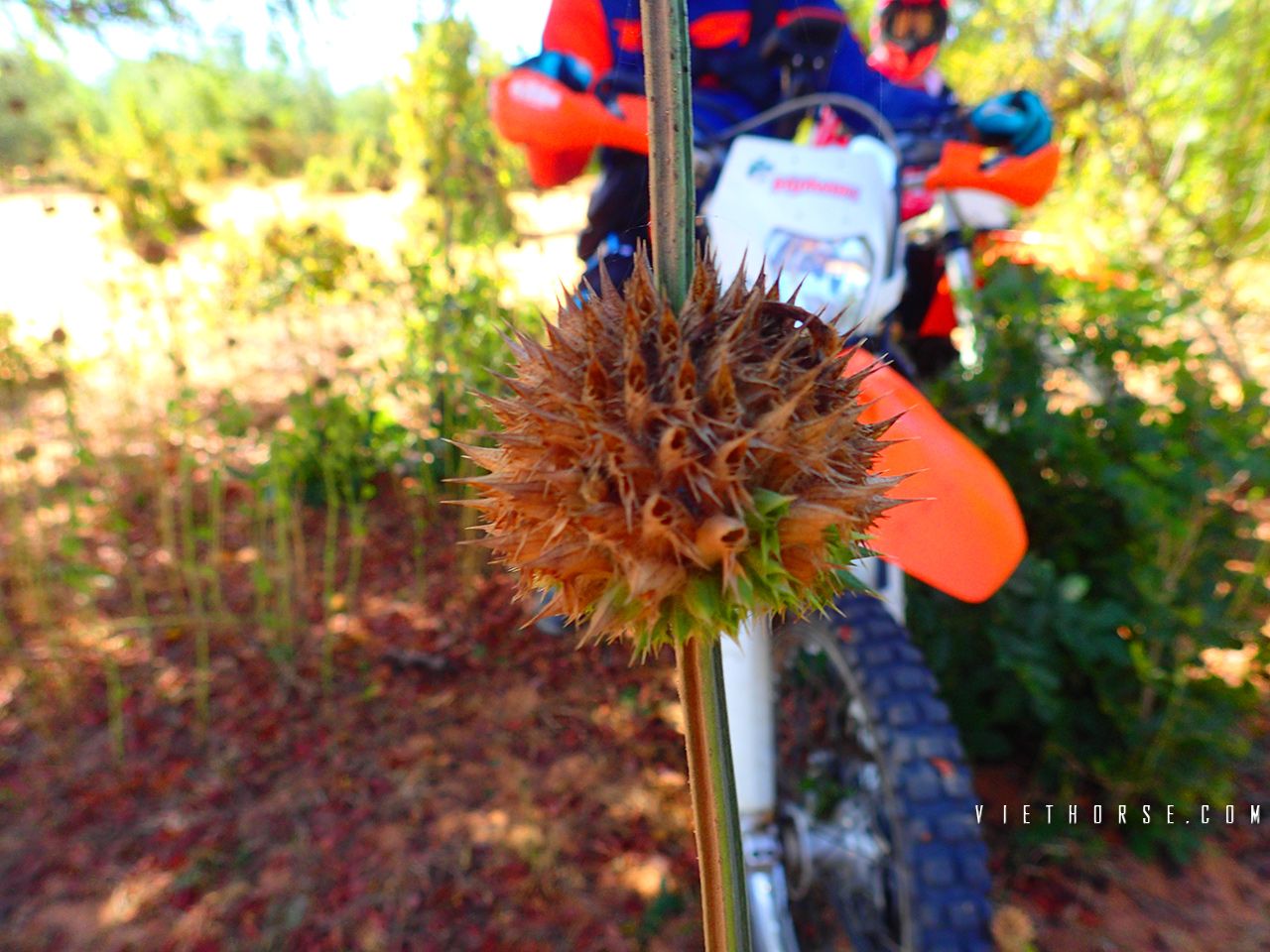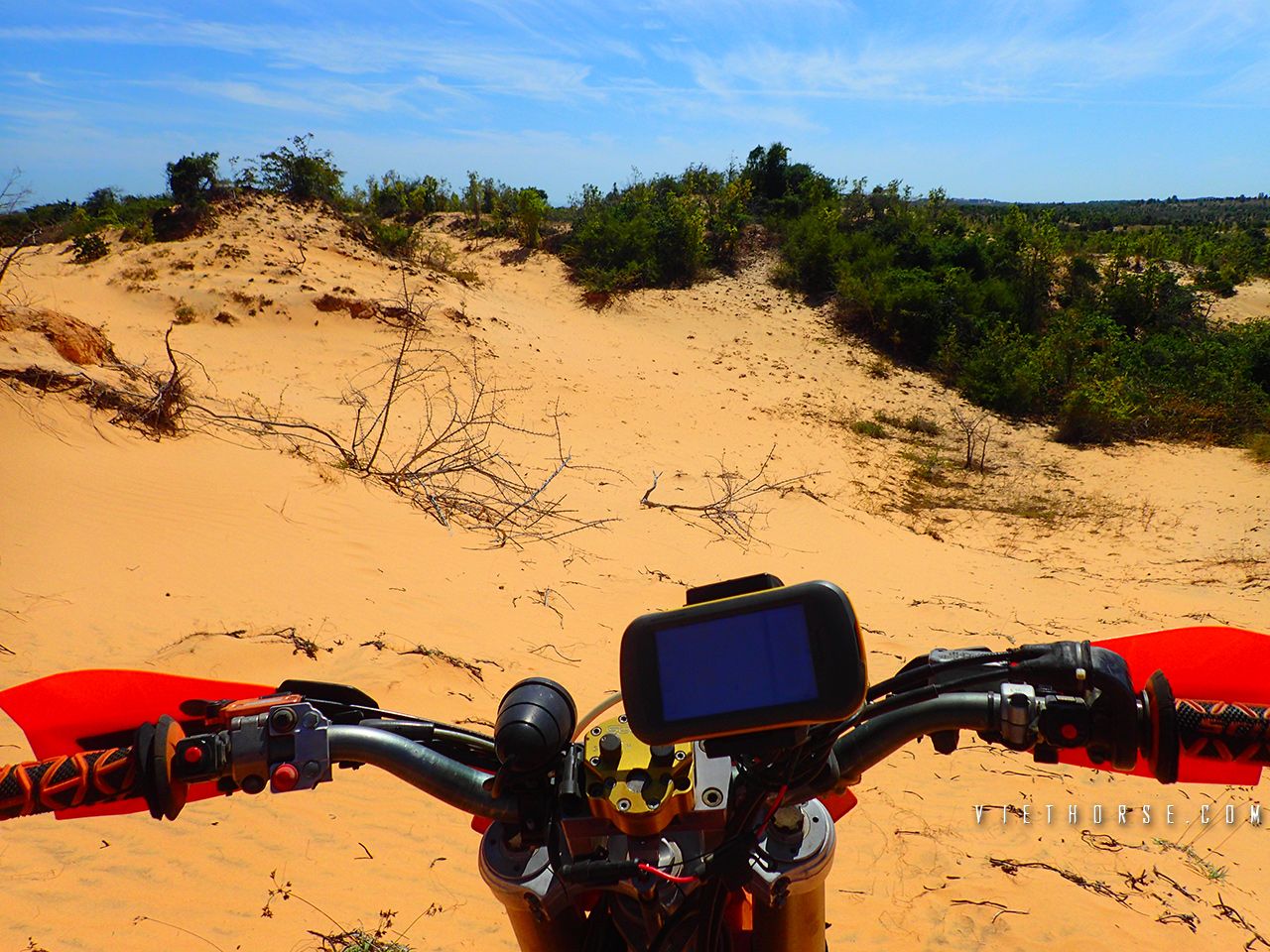 Want a nap?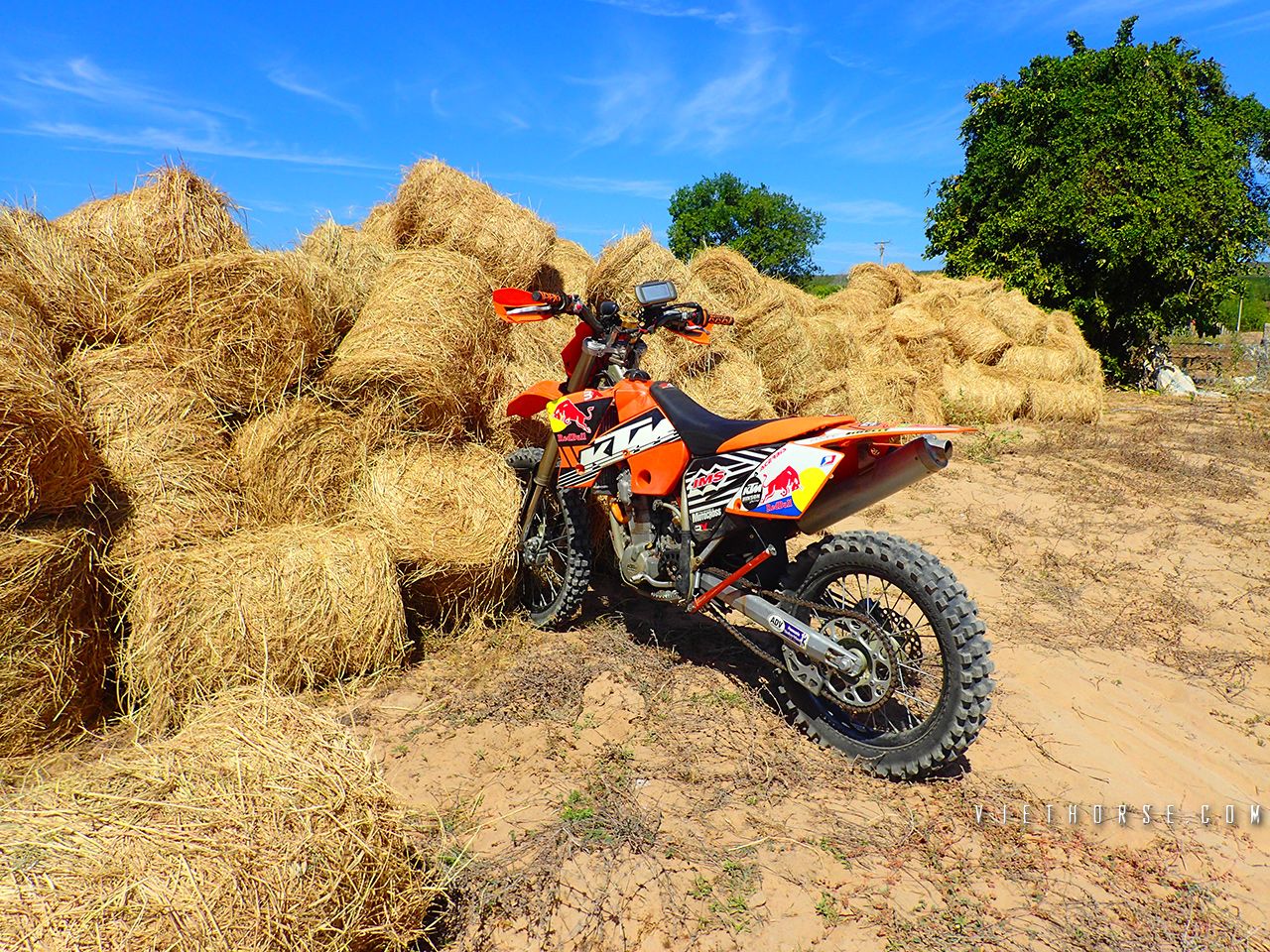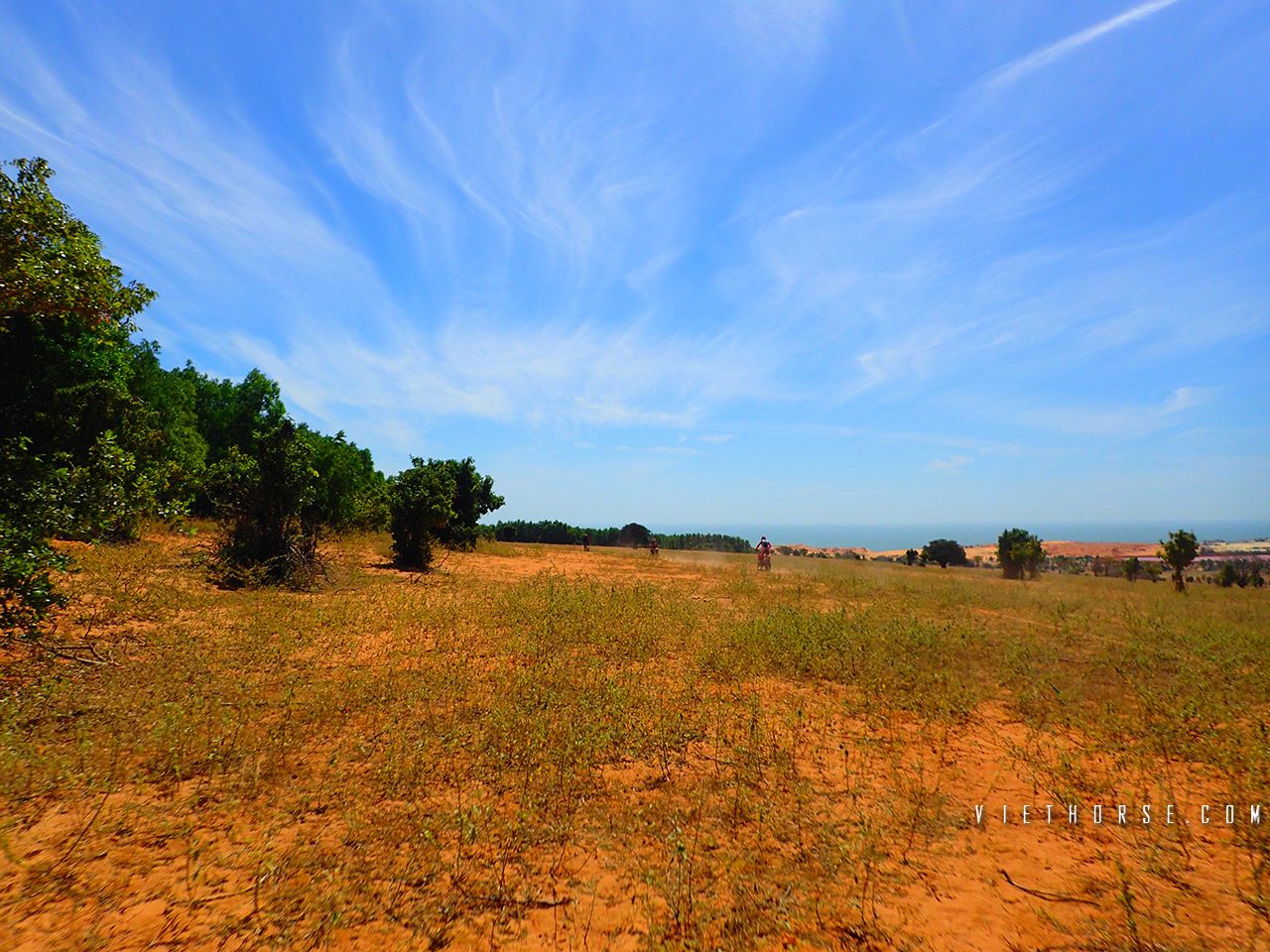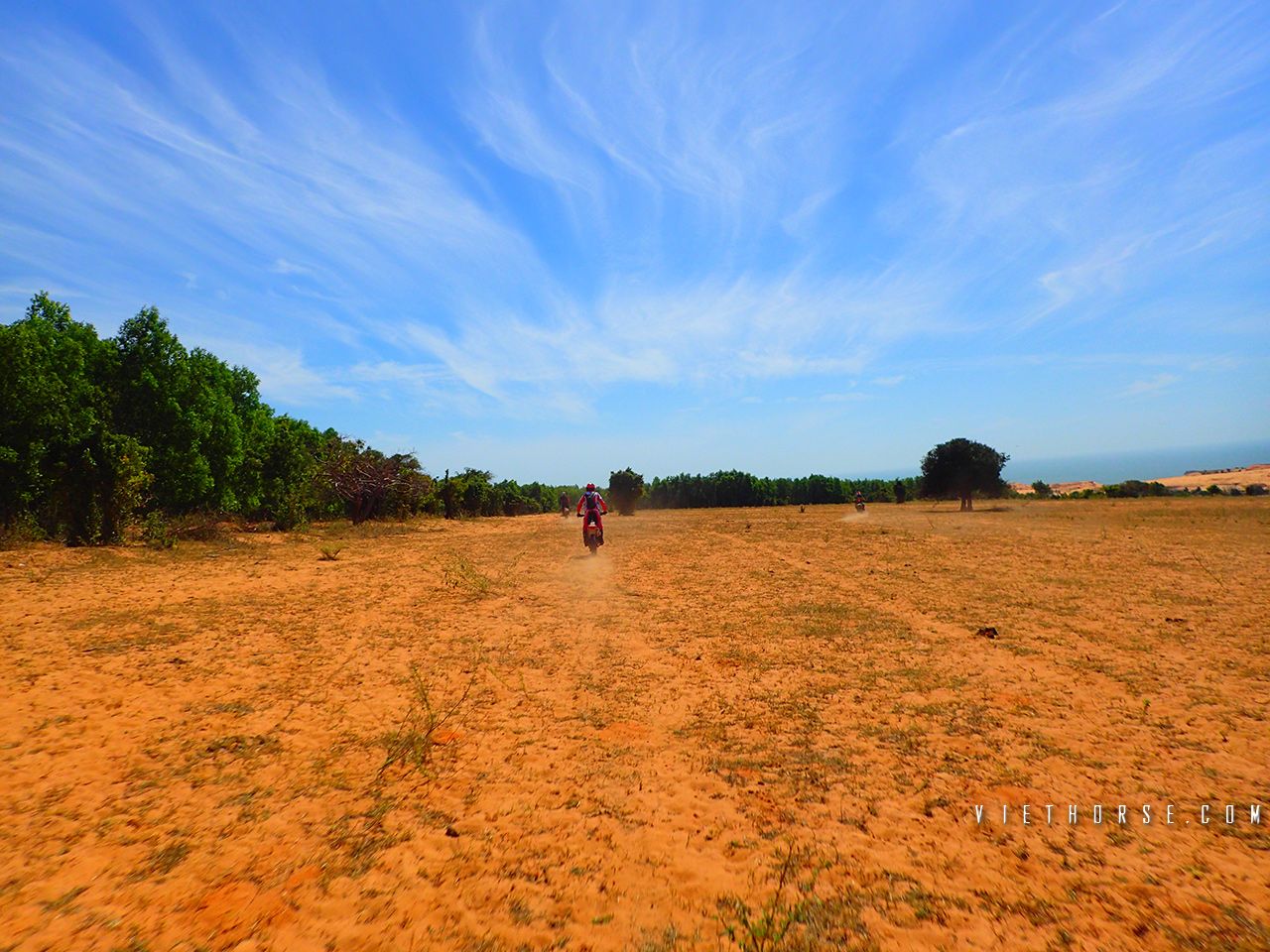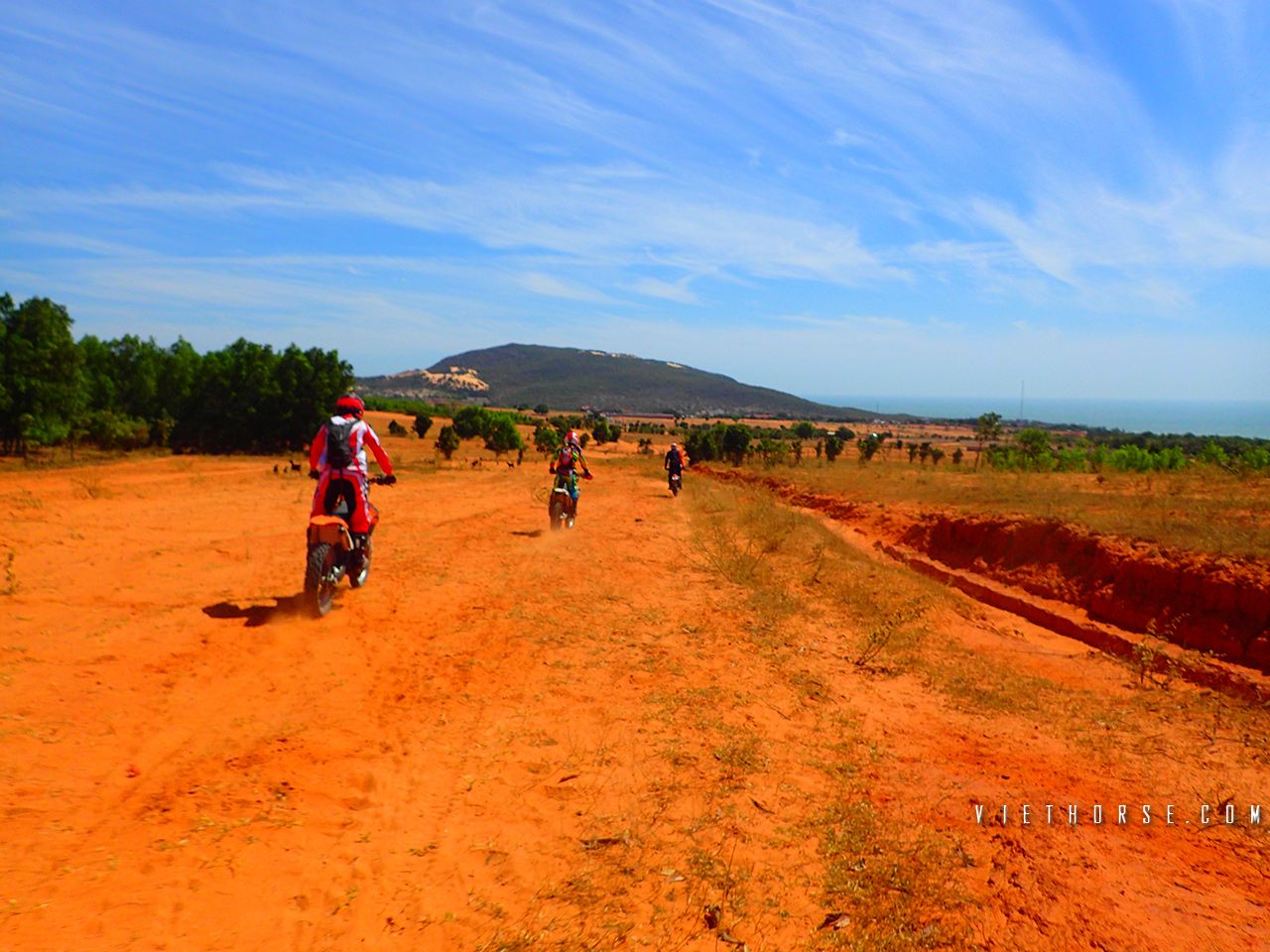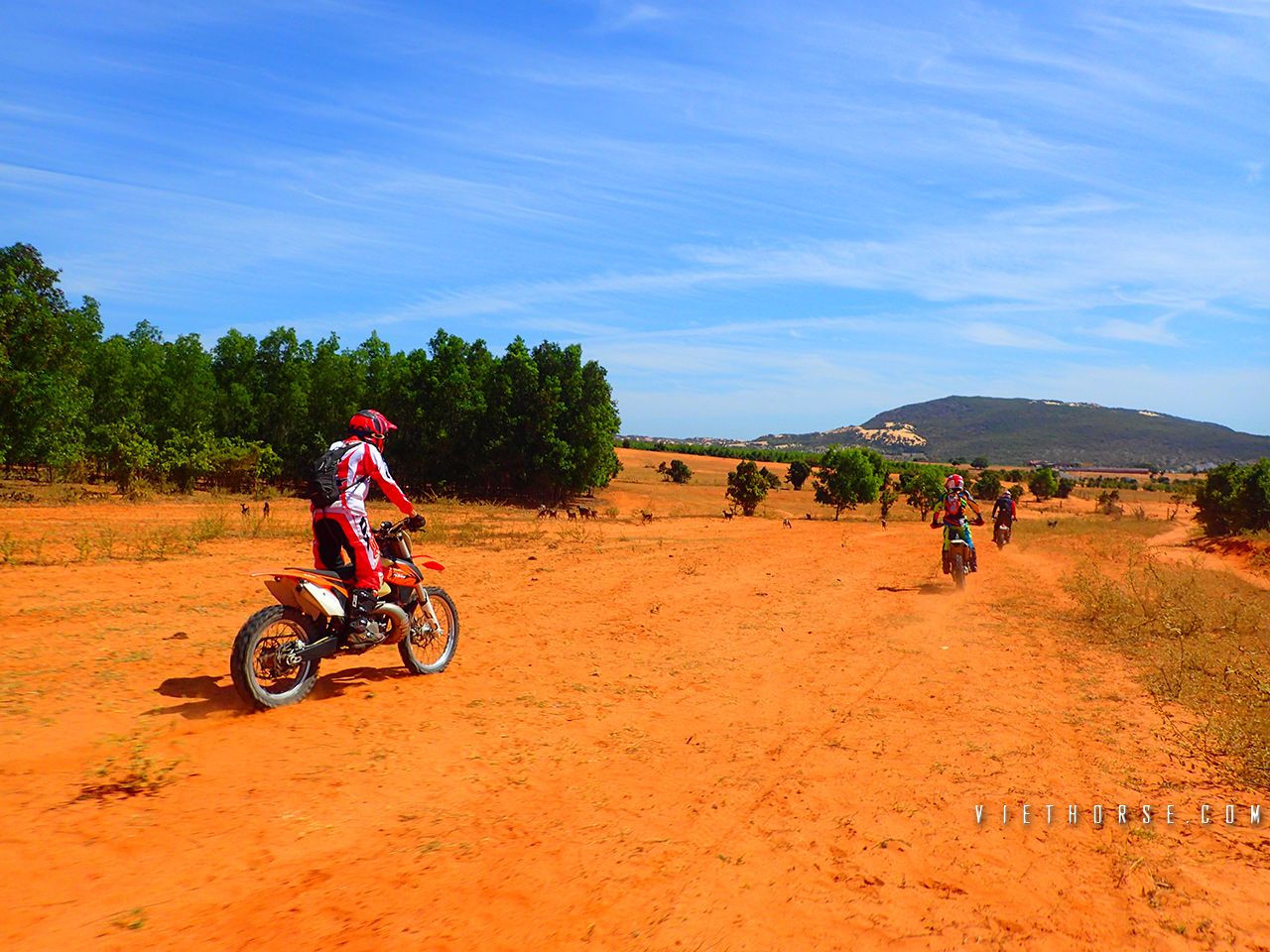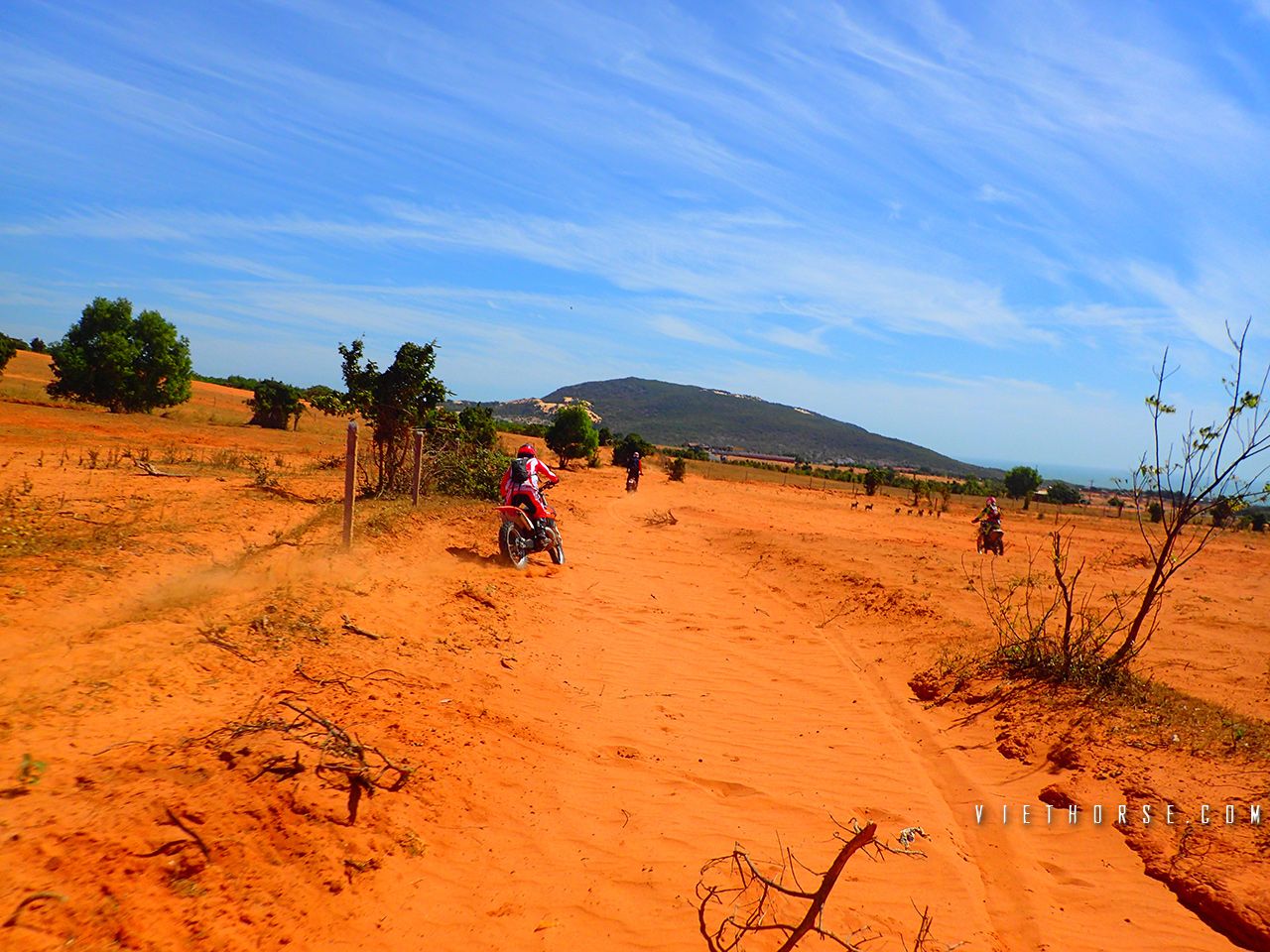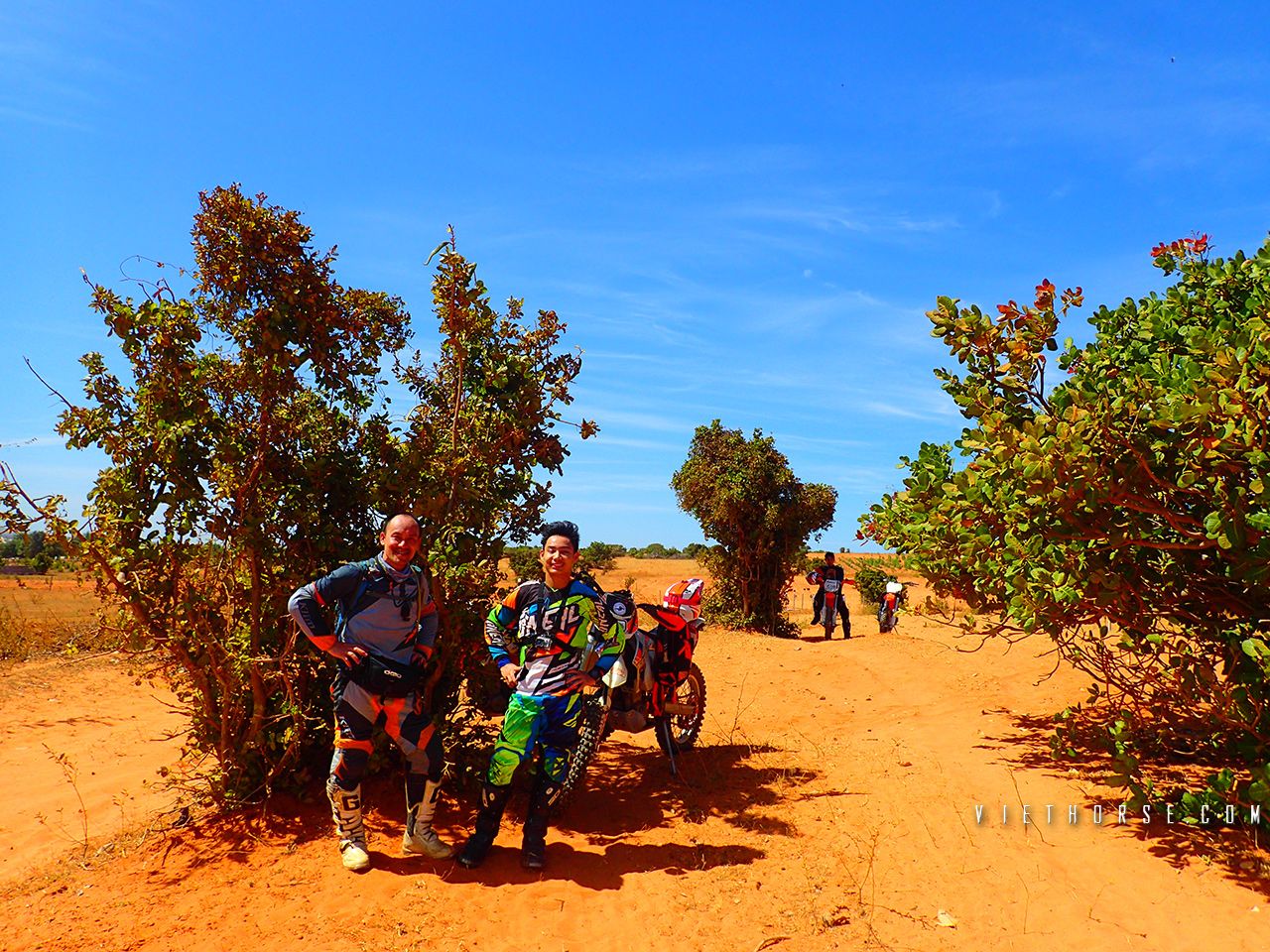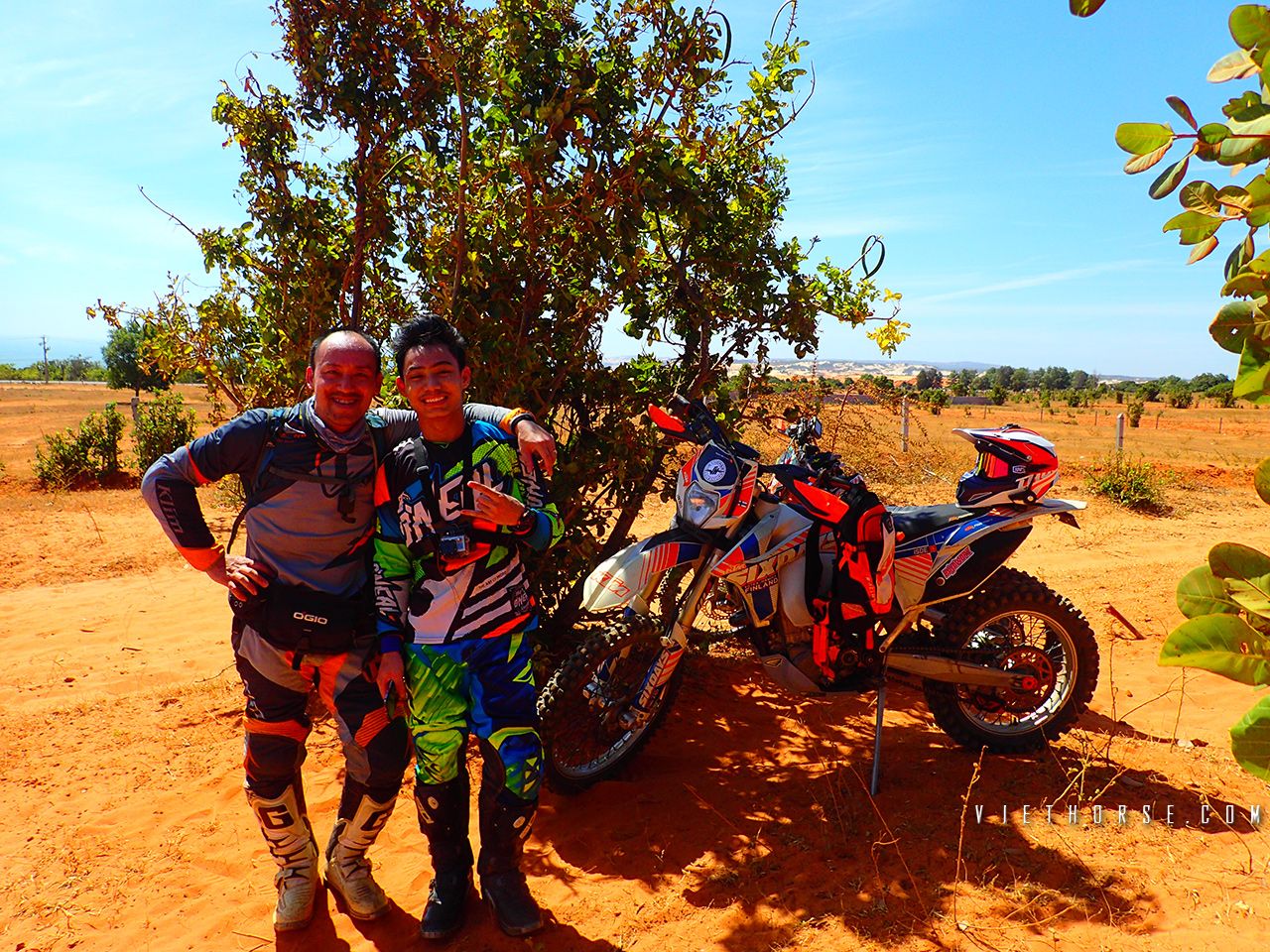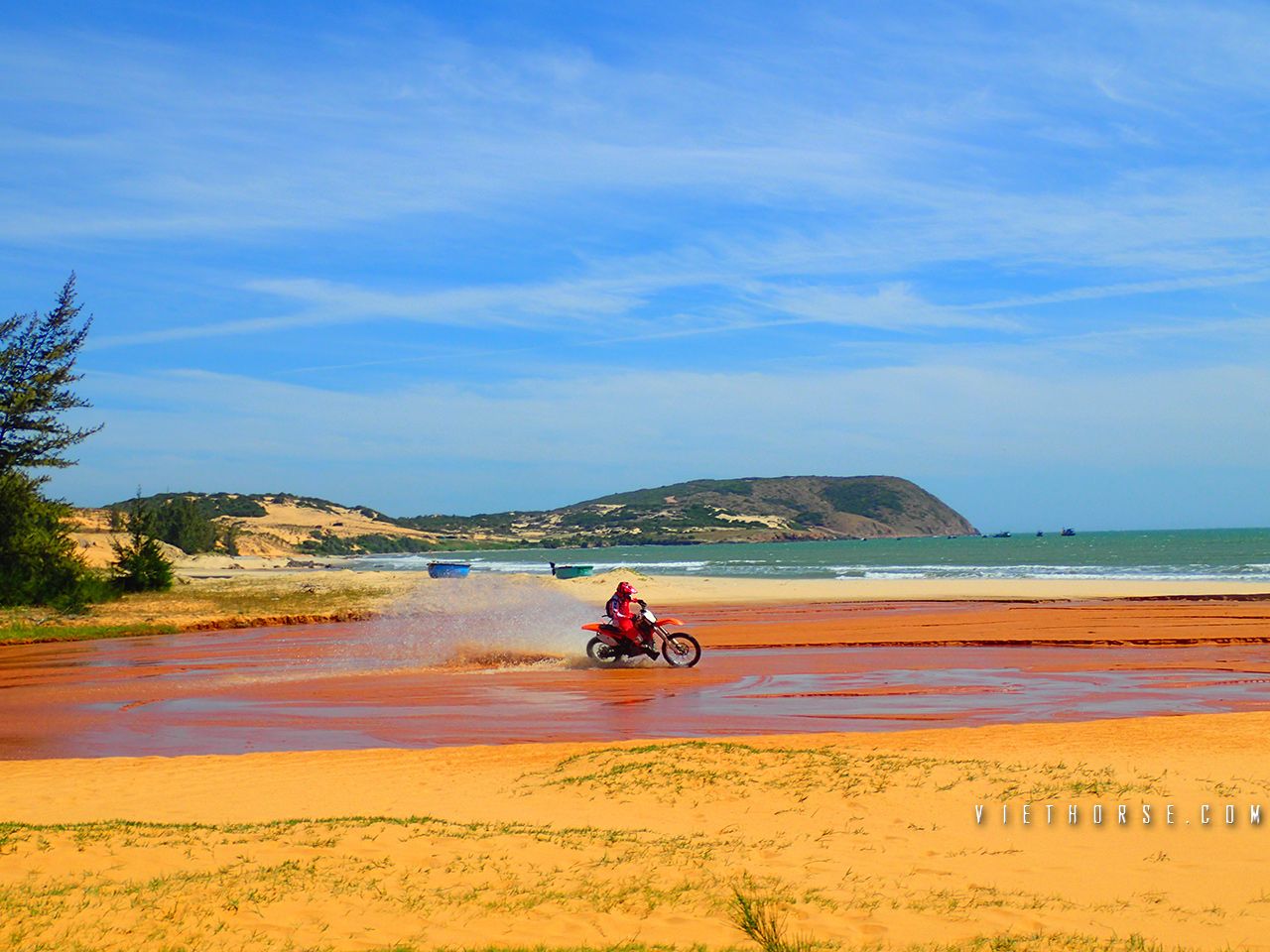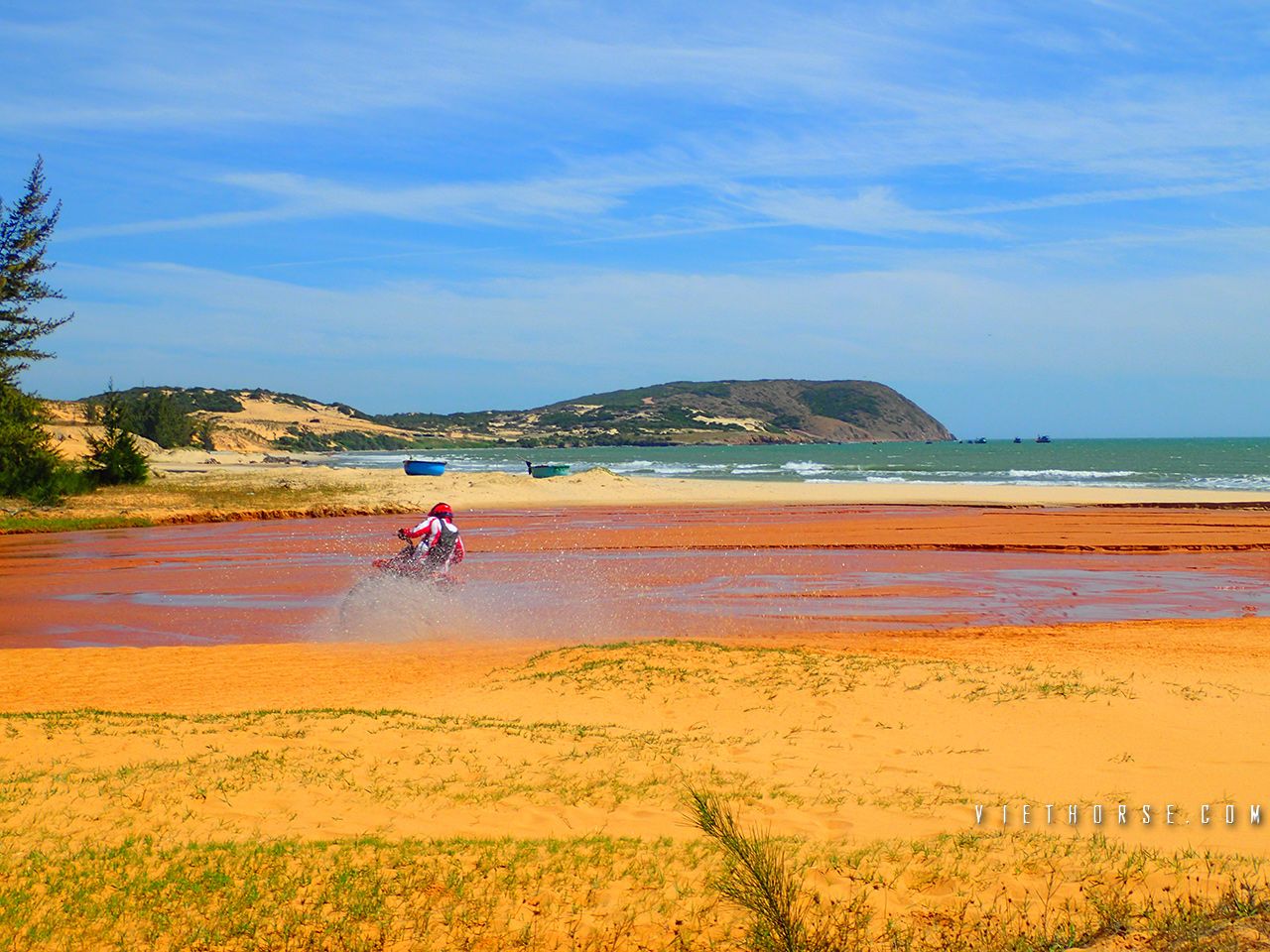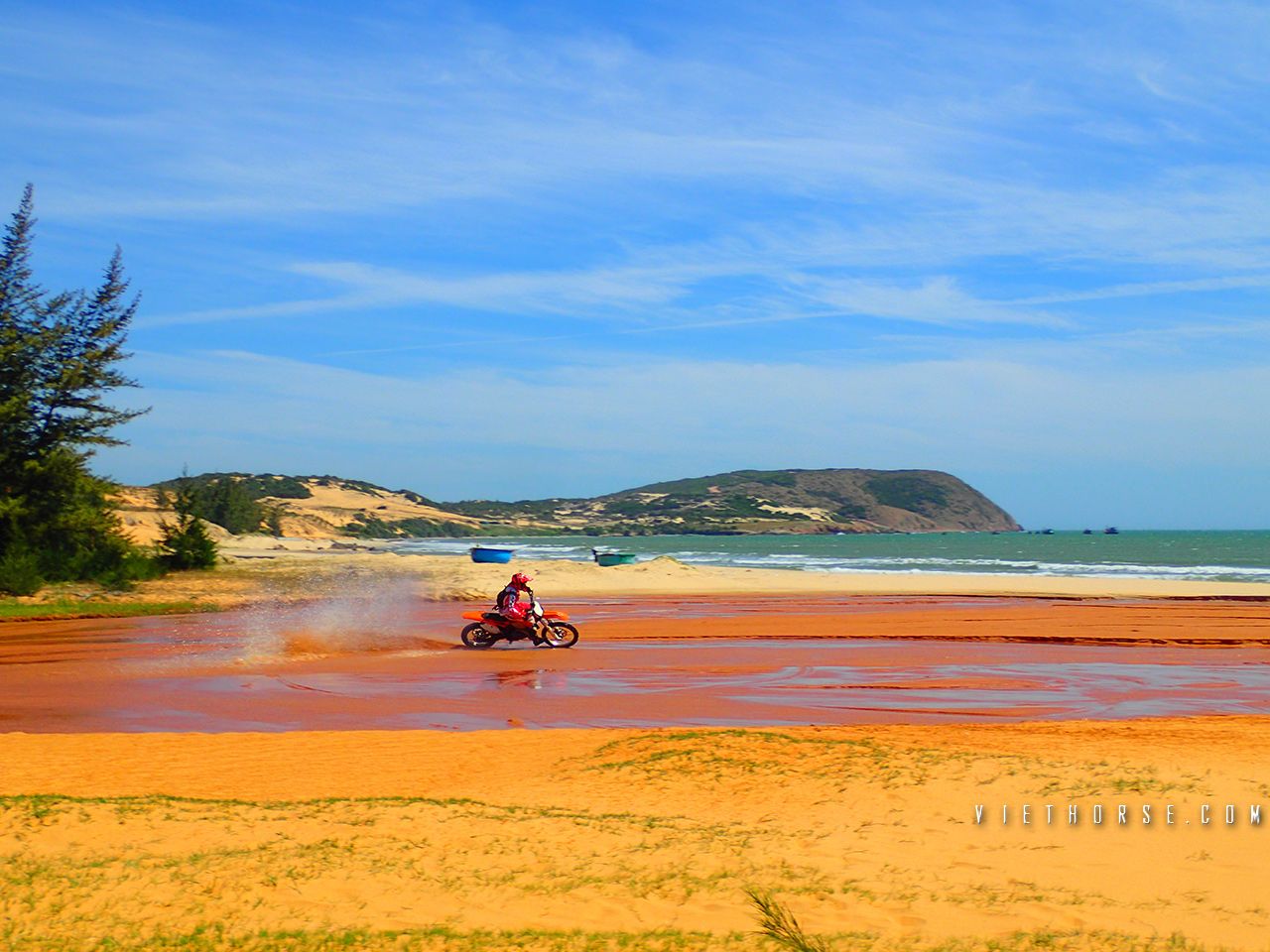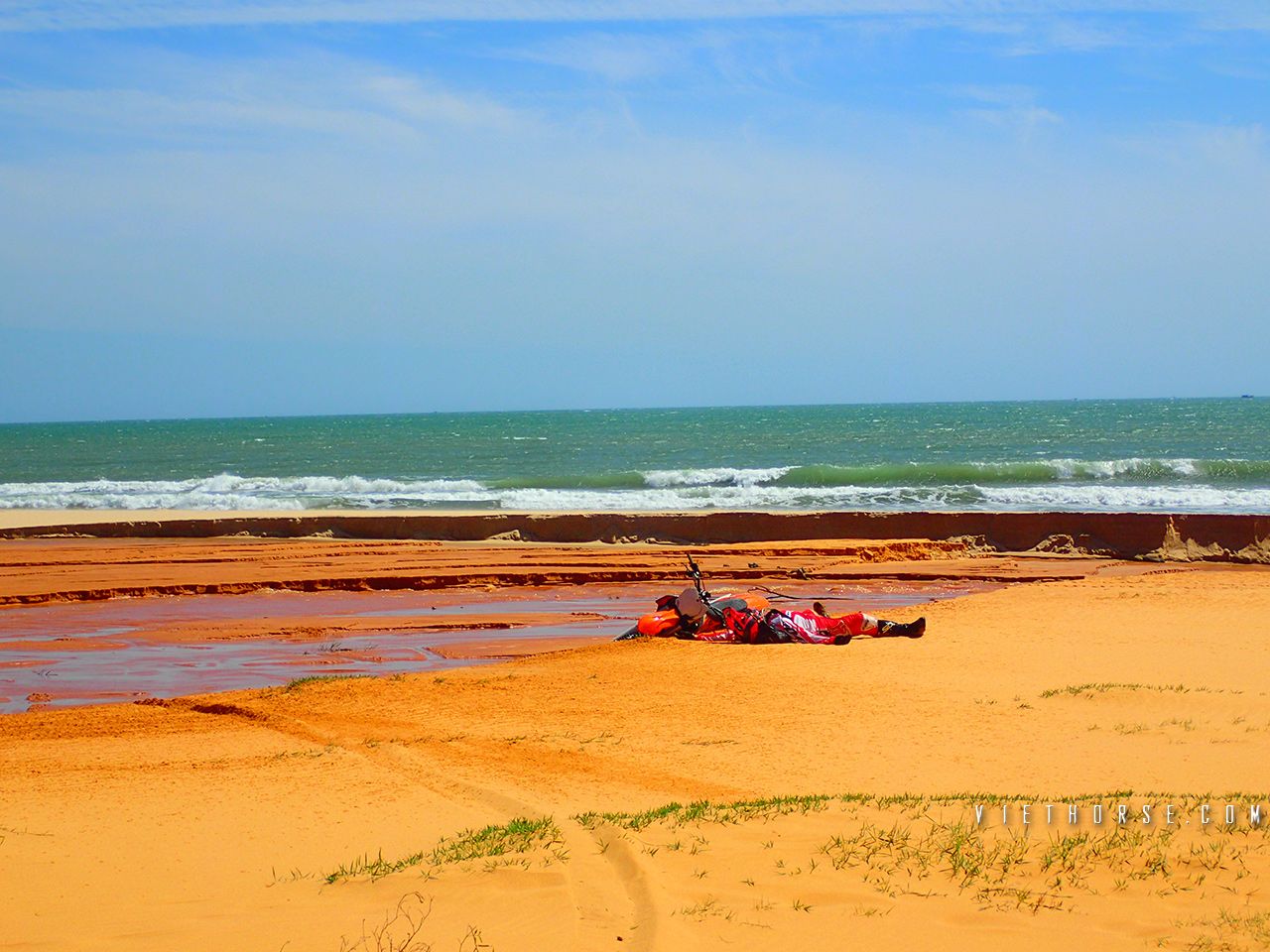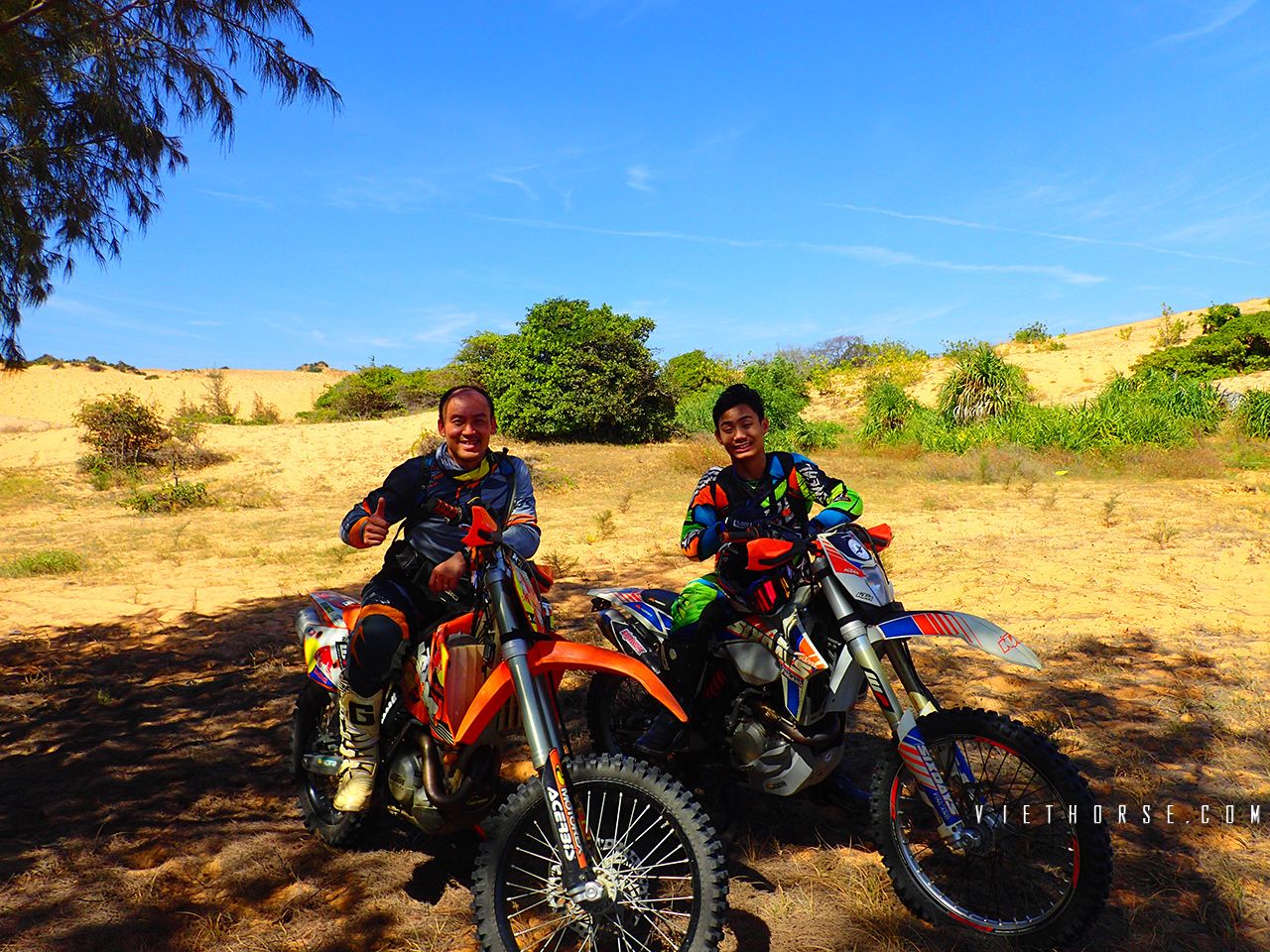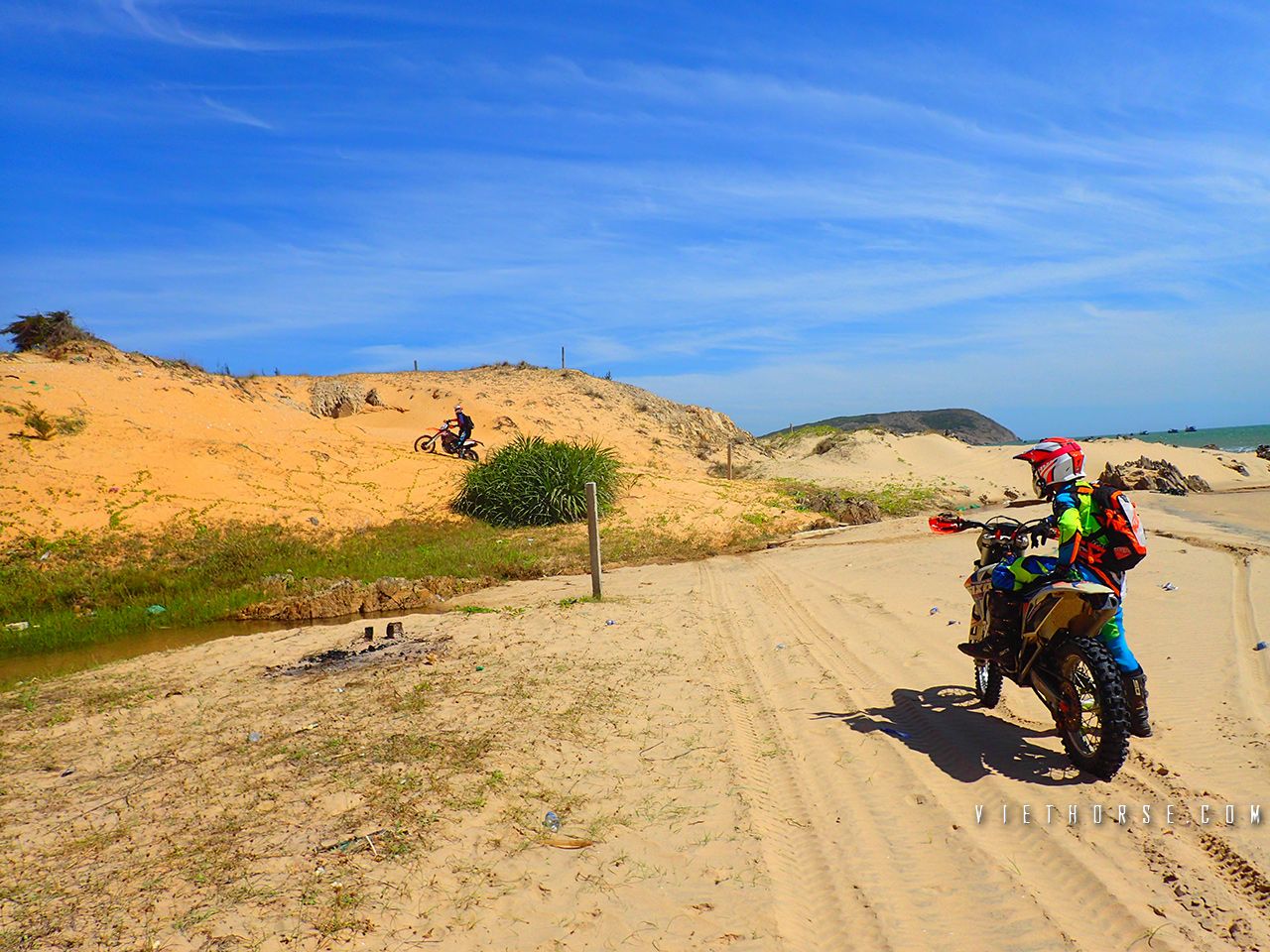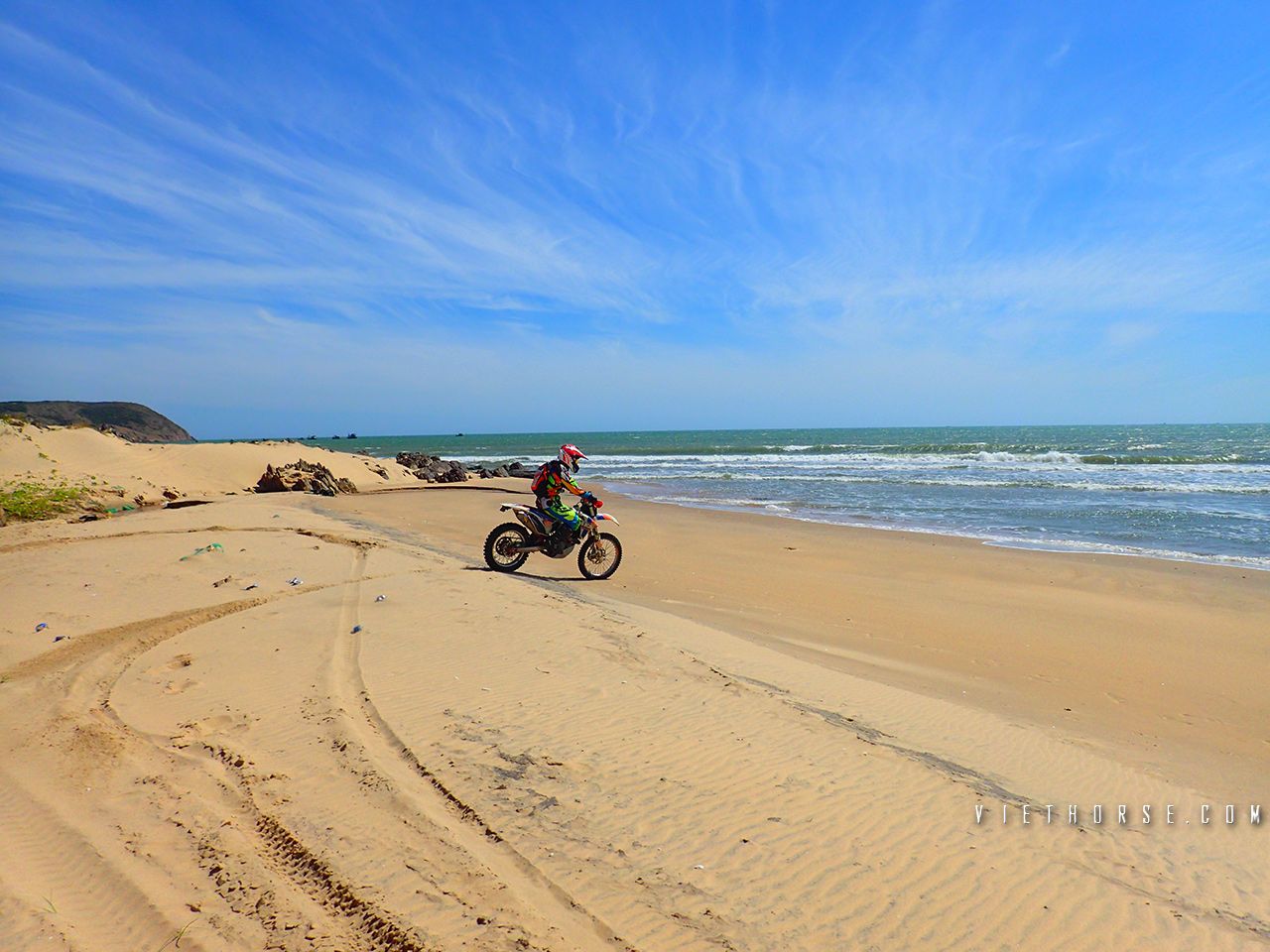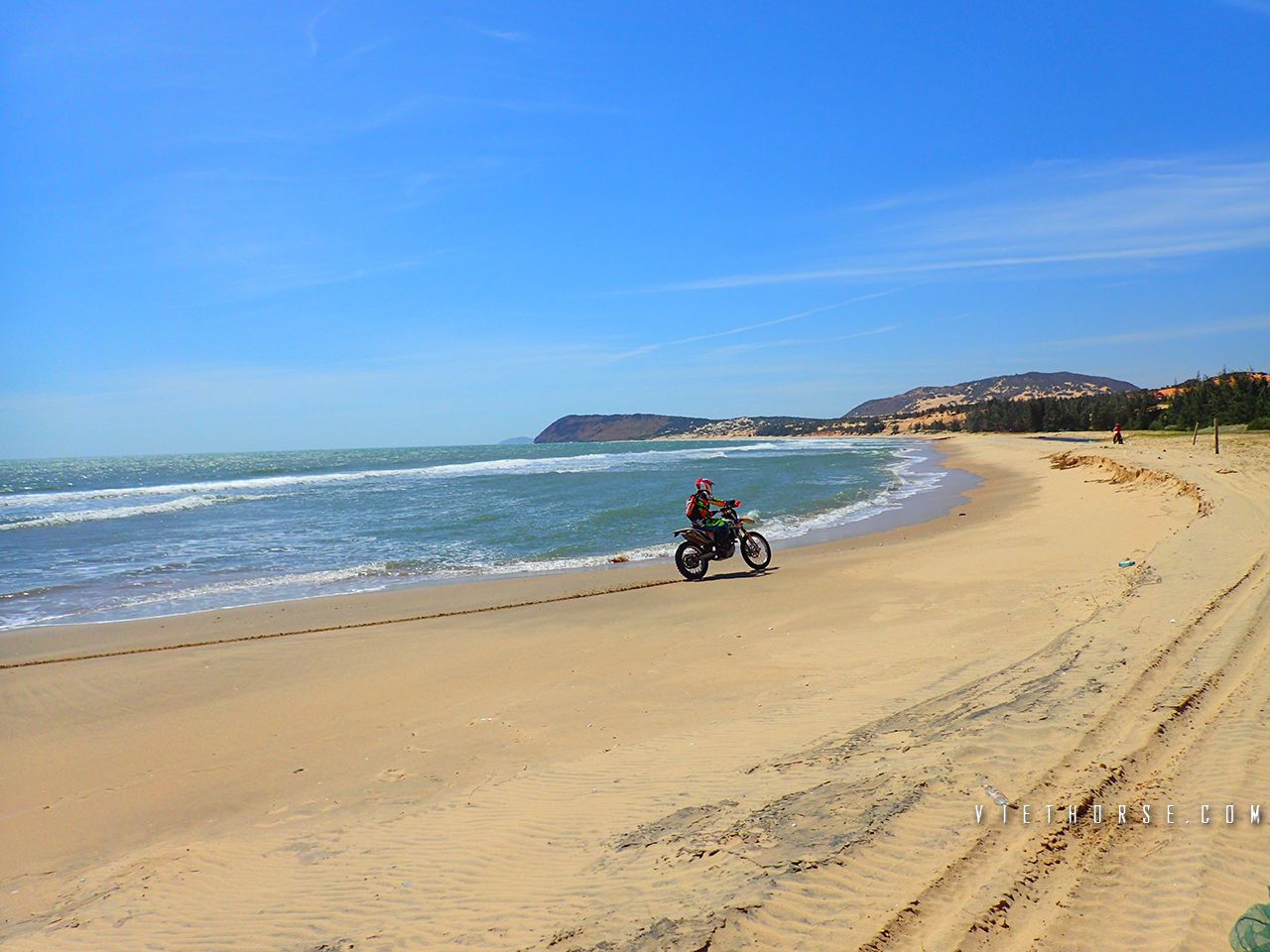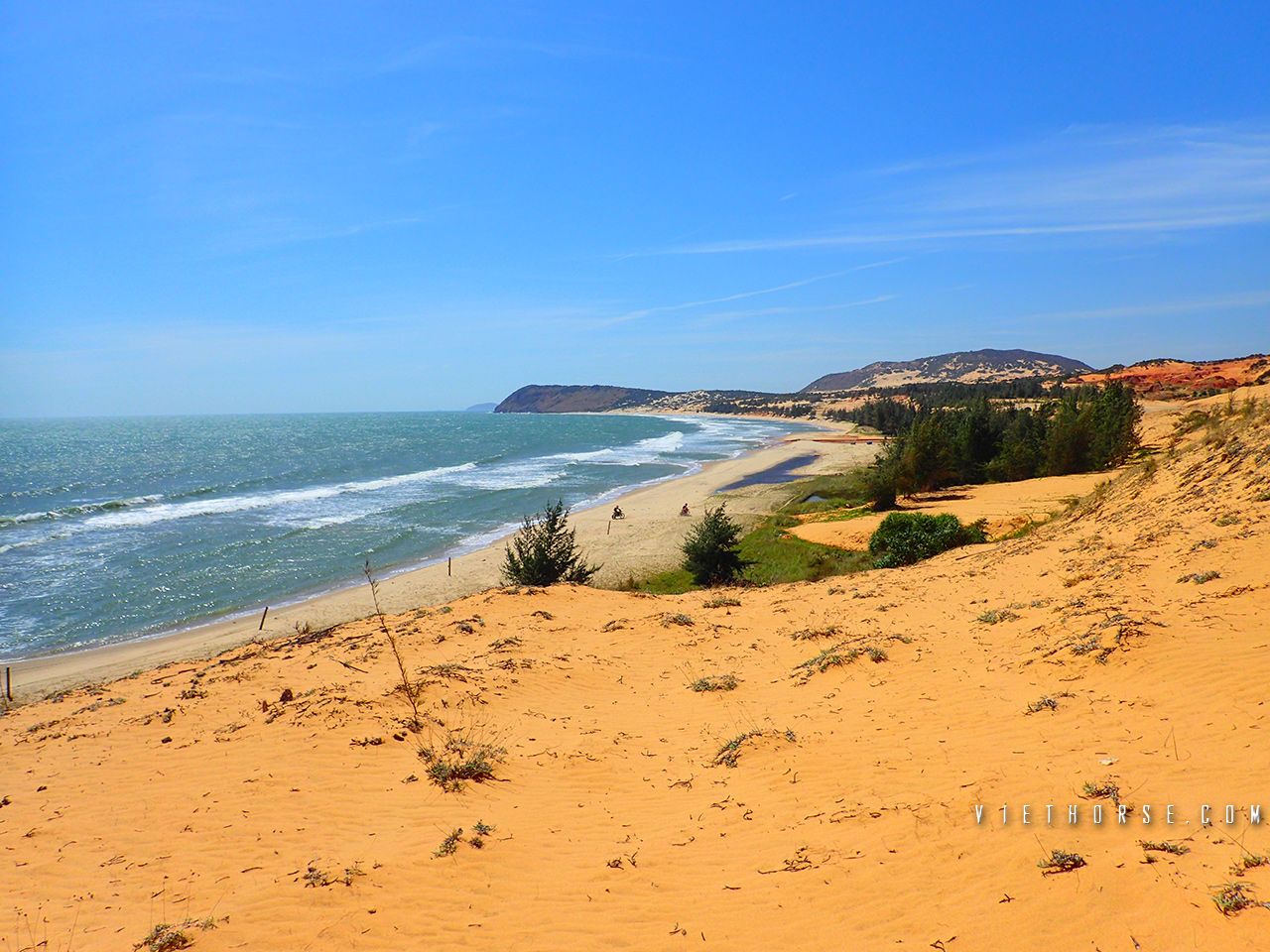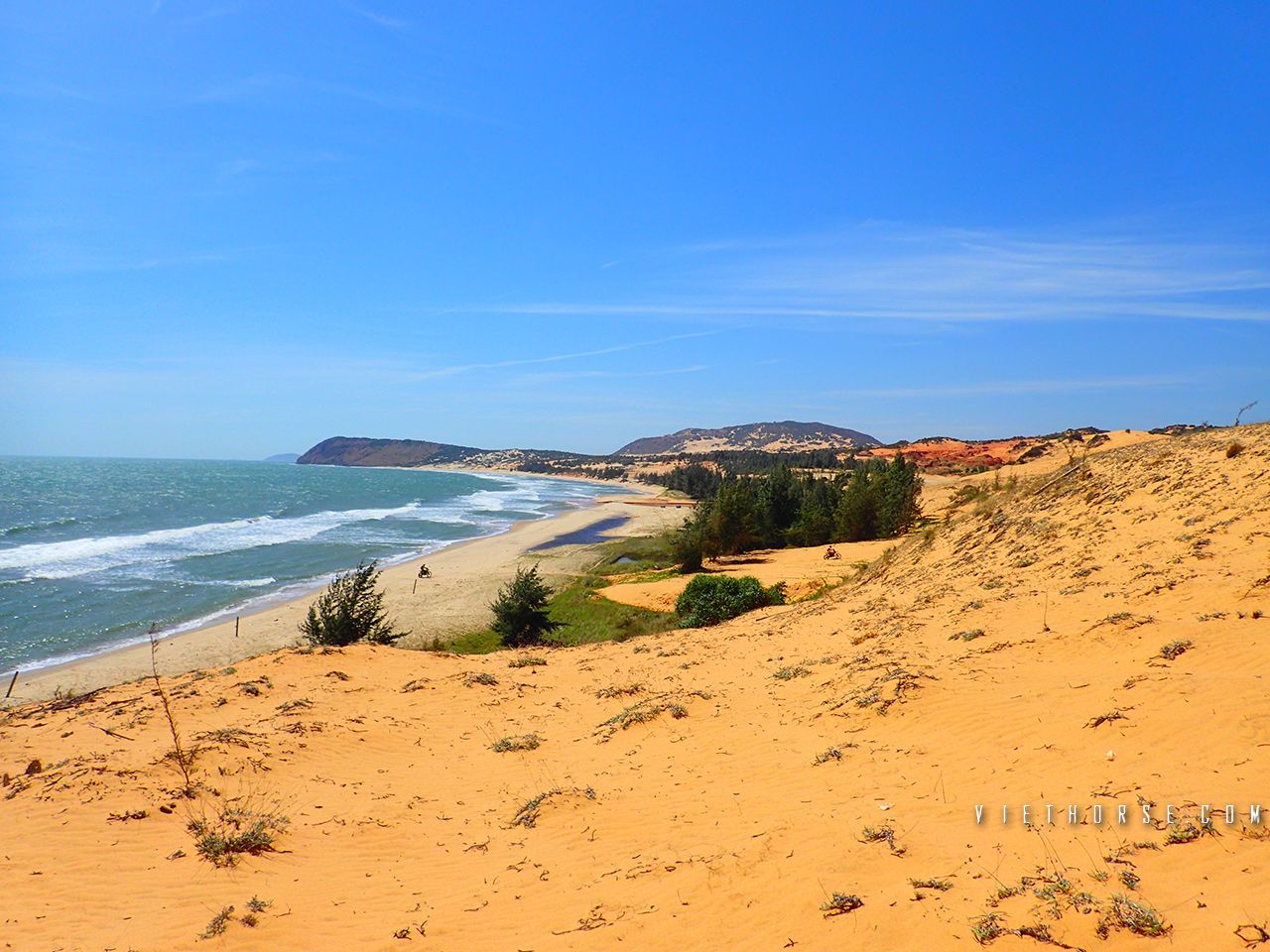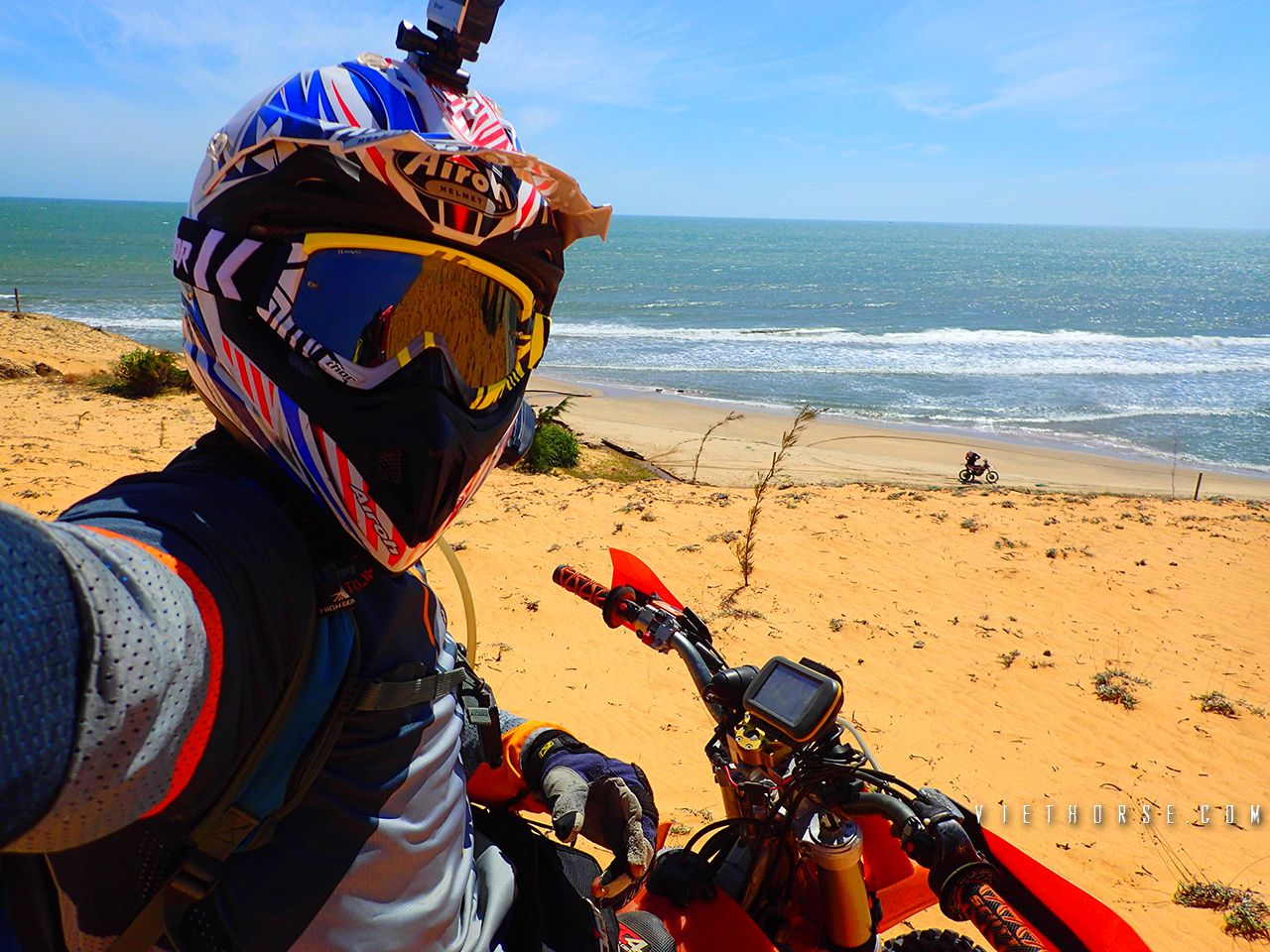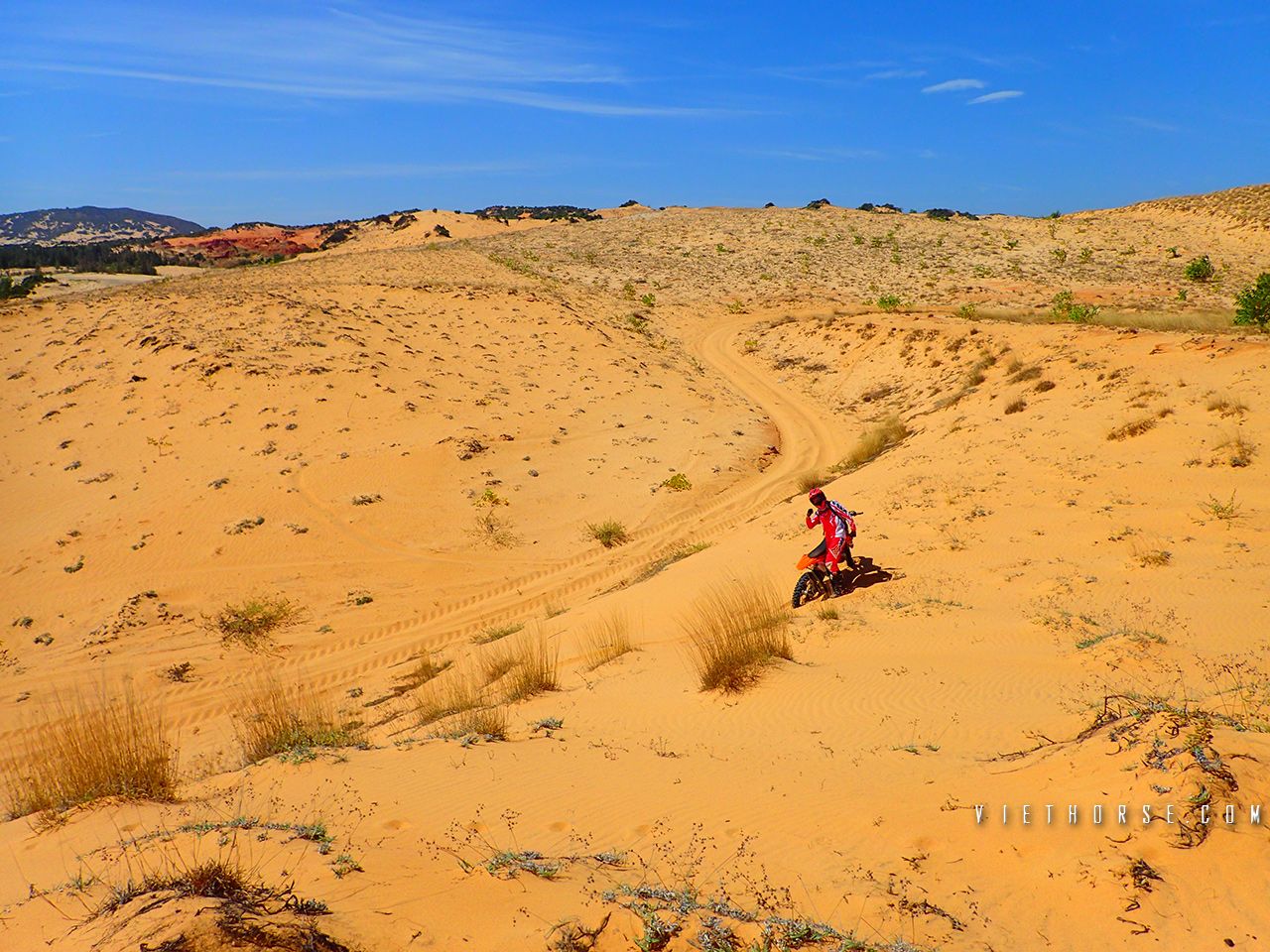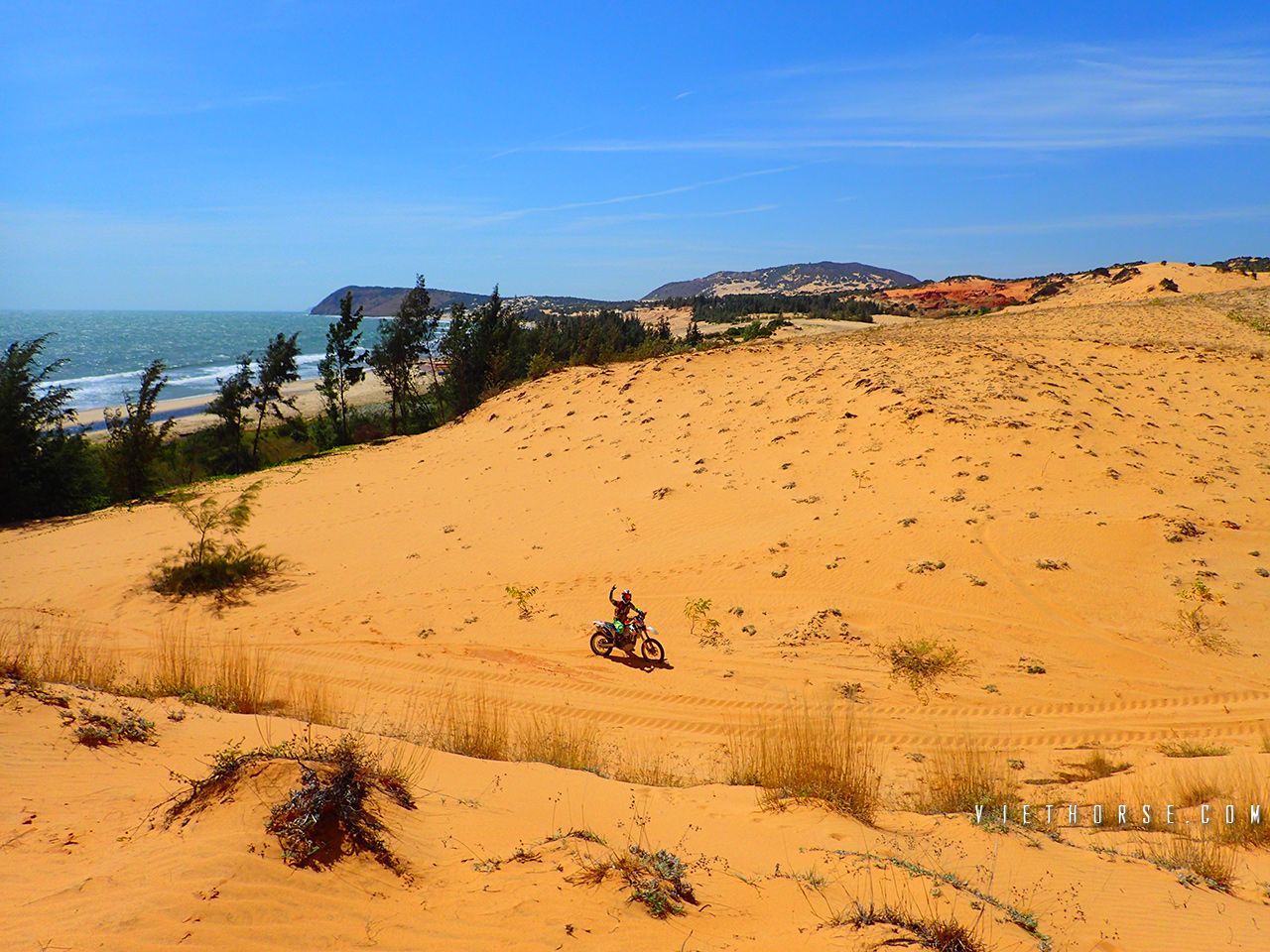 On the way to a high spot by the seaside: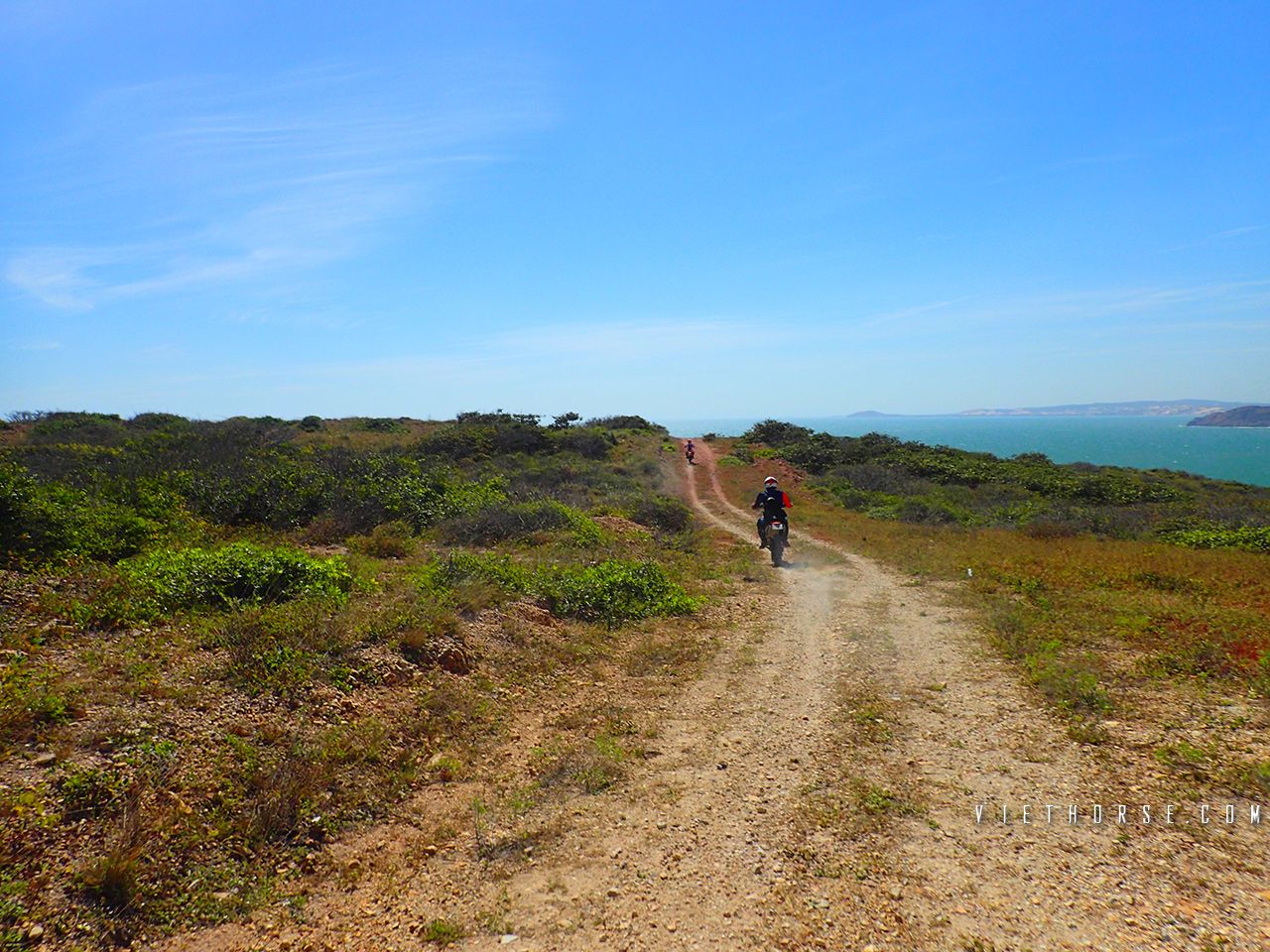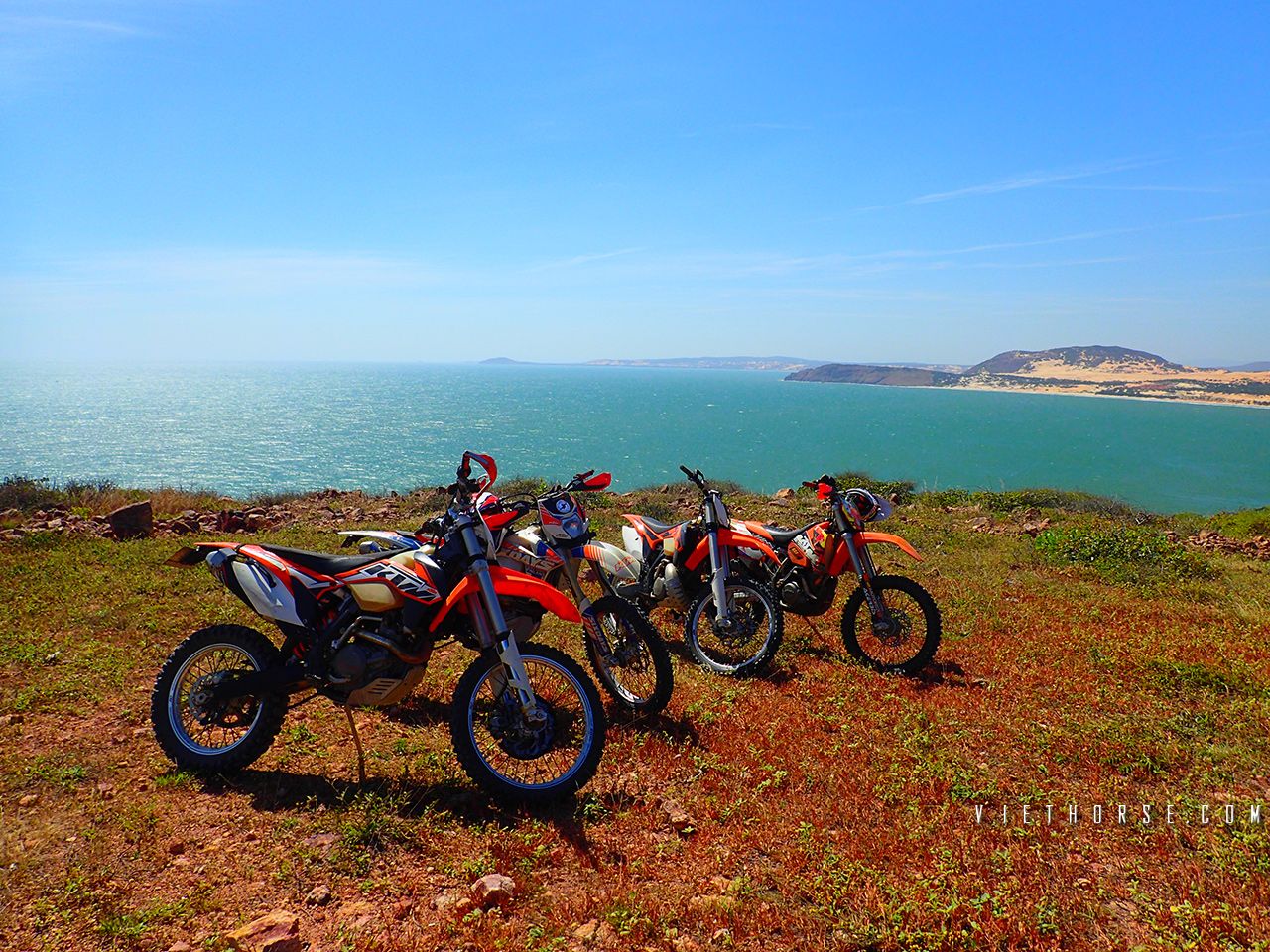 Full team that day: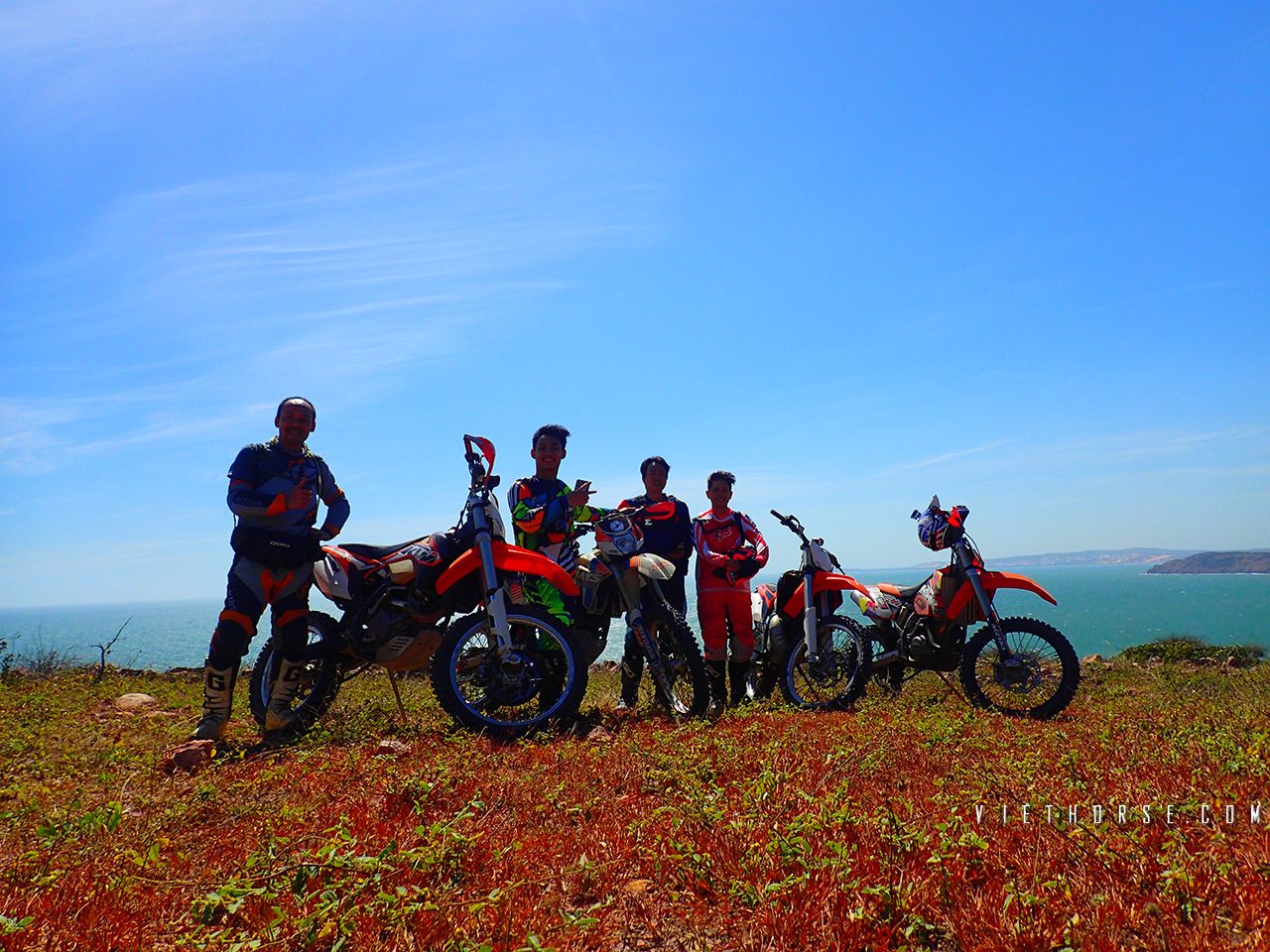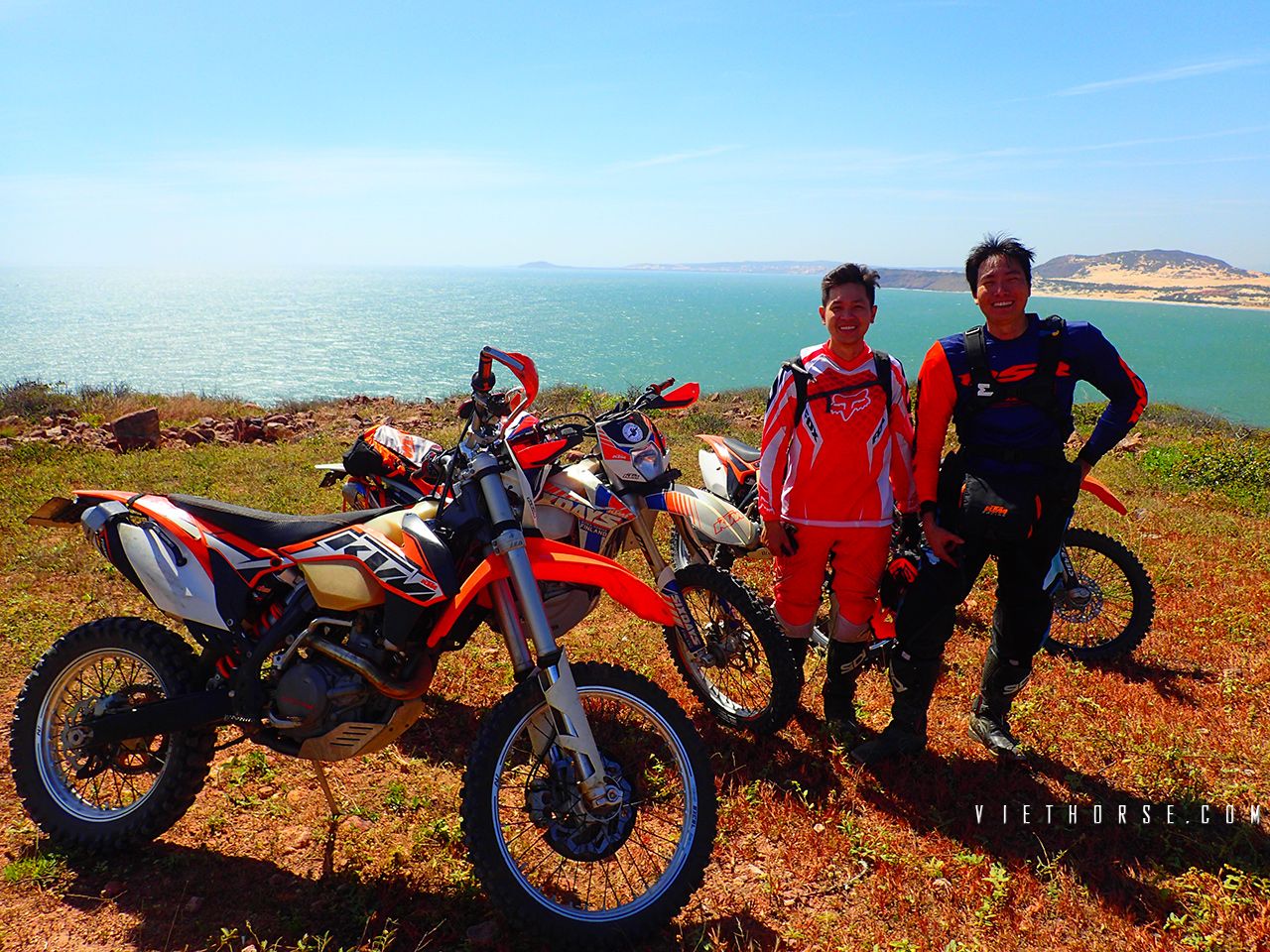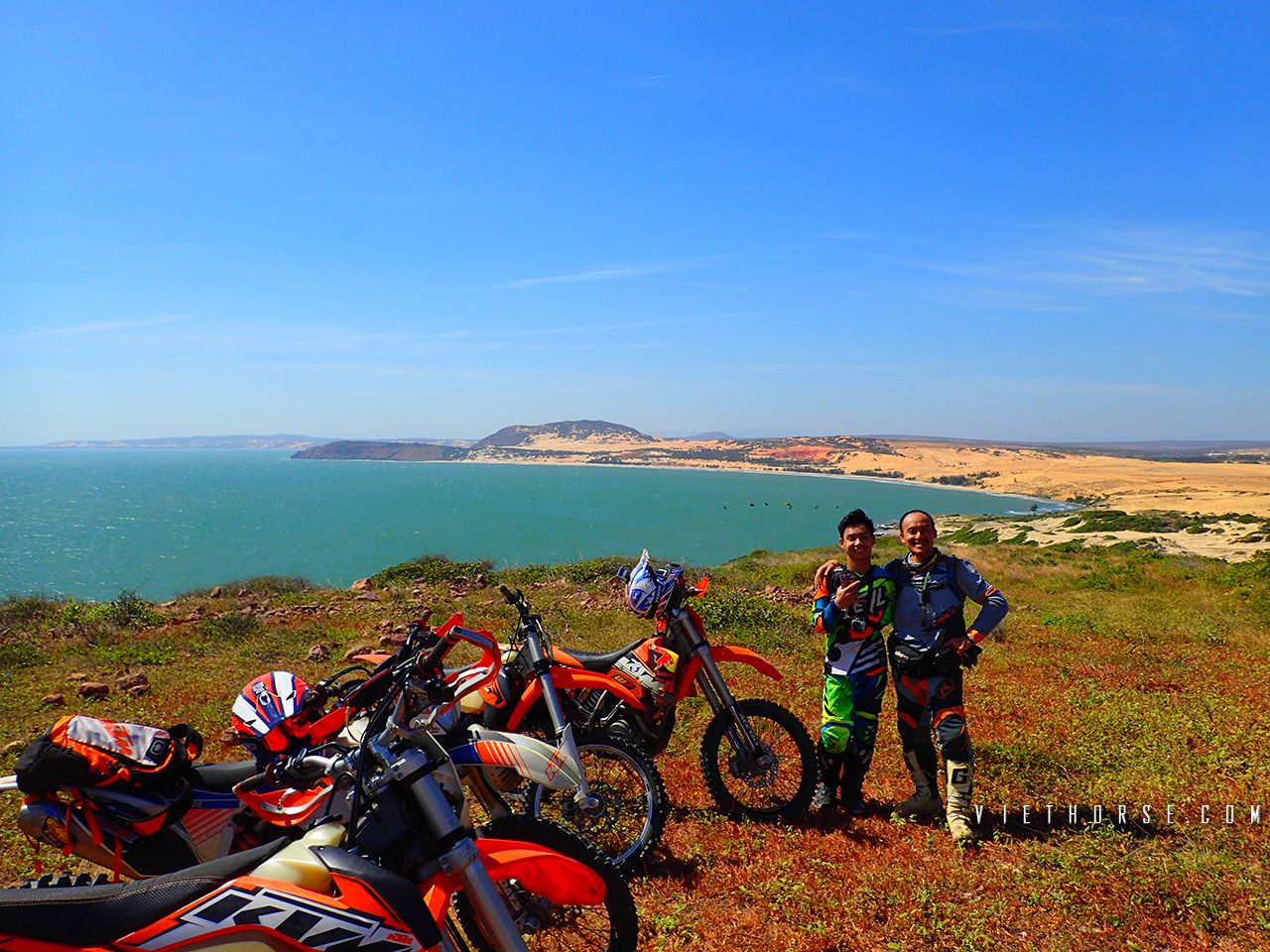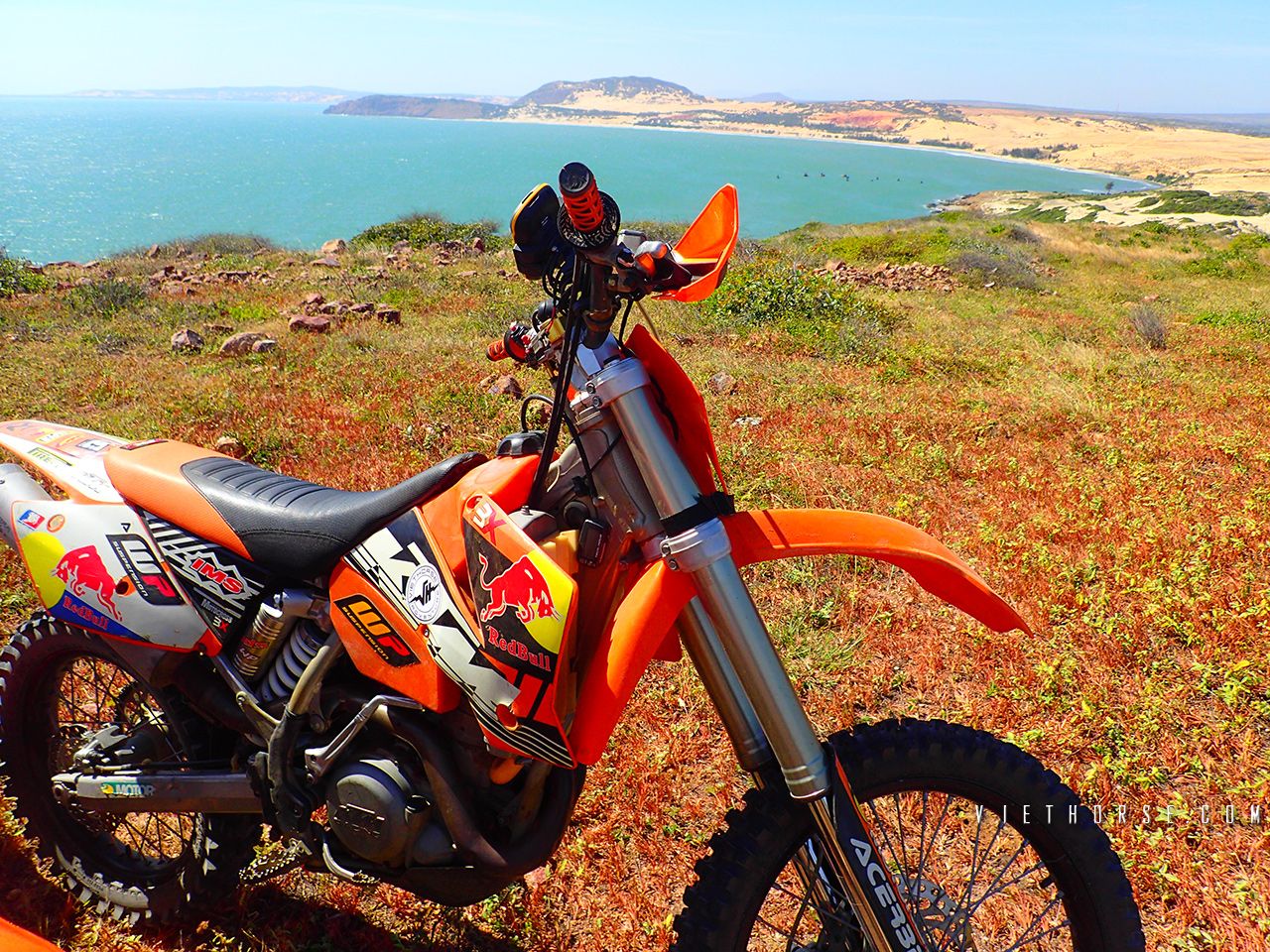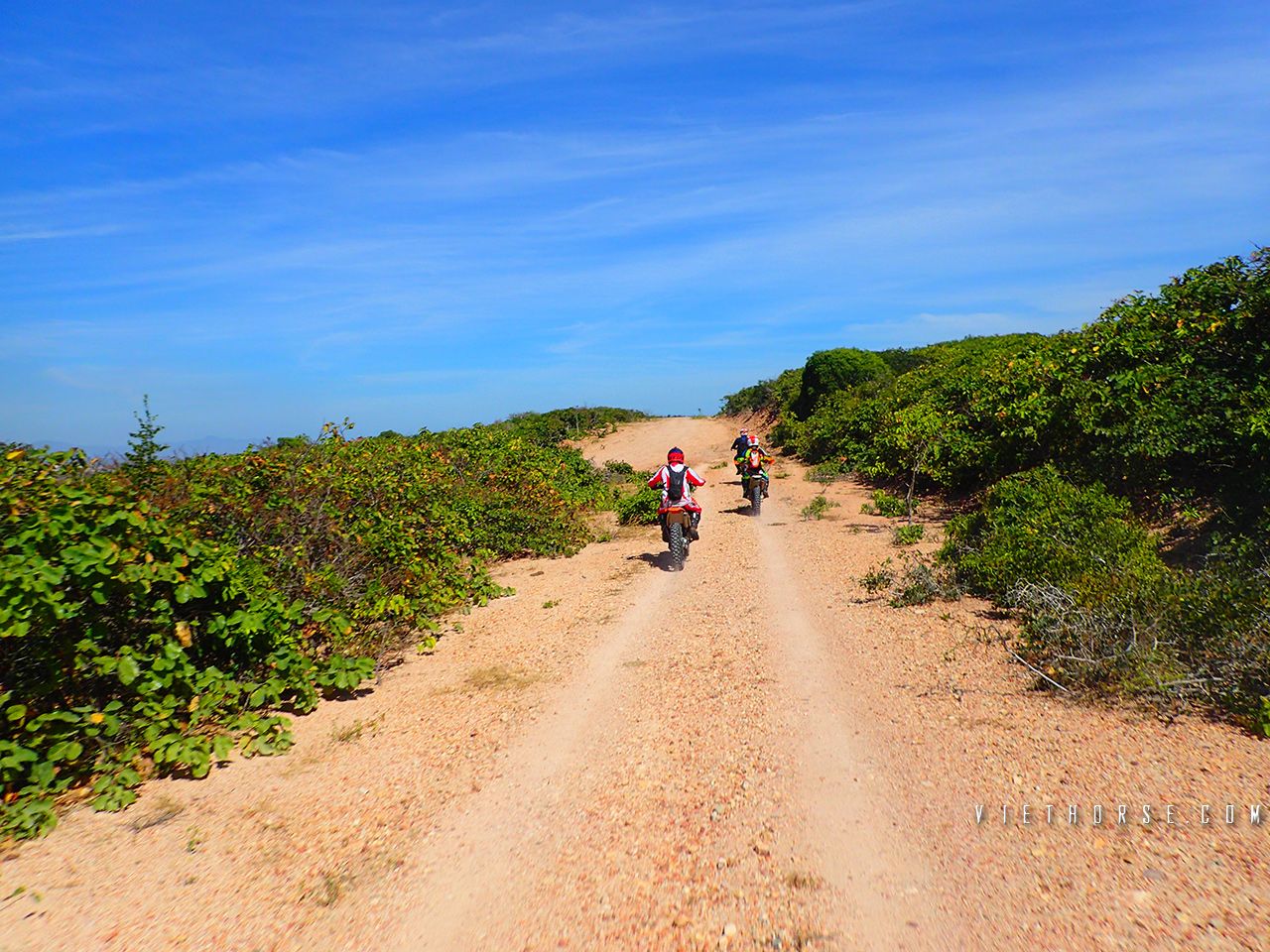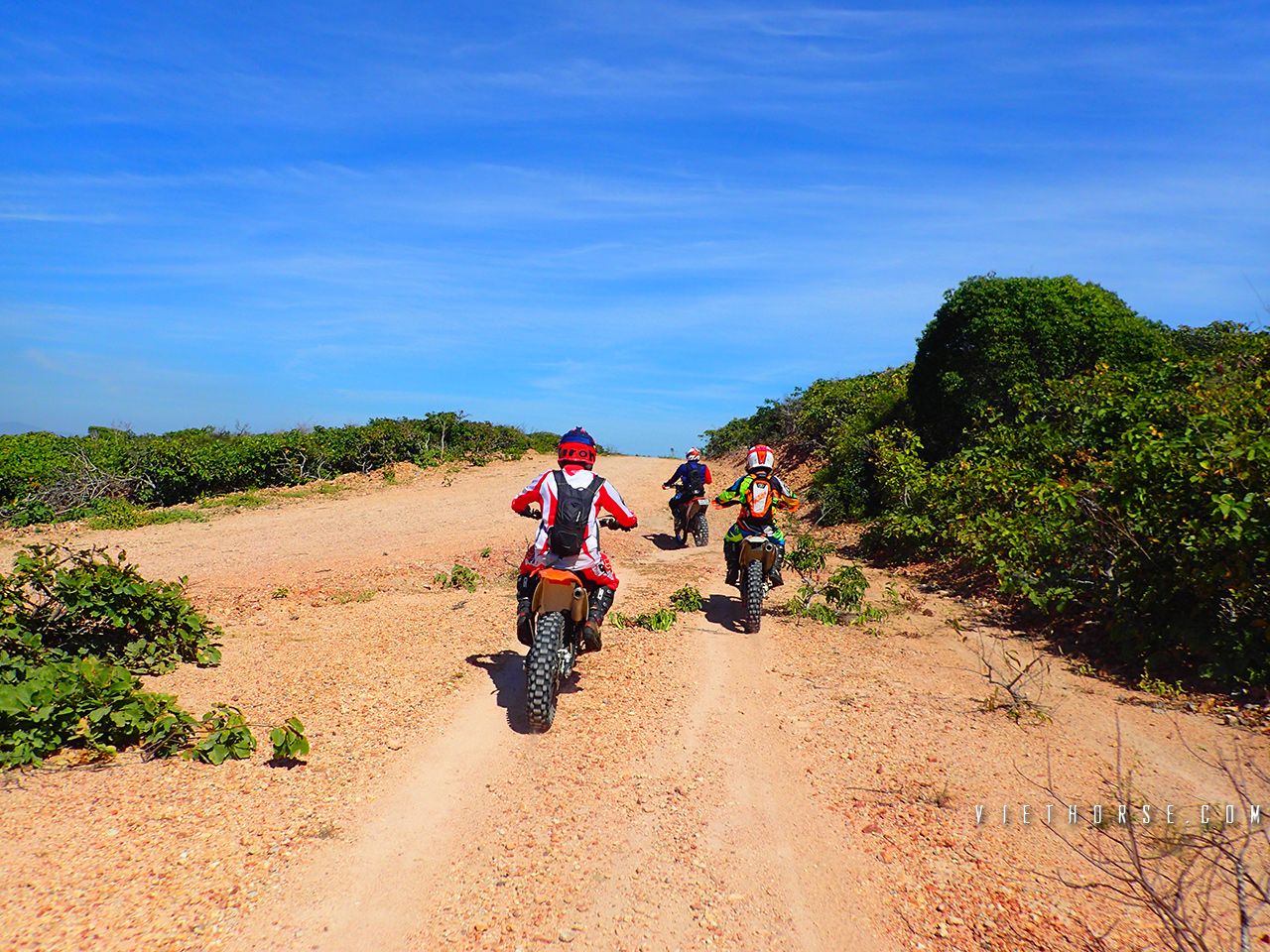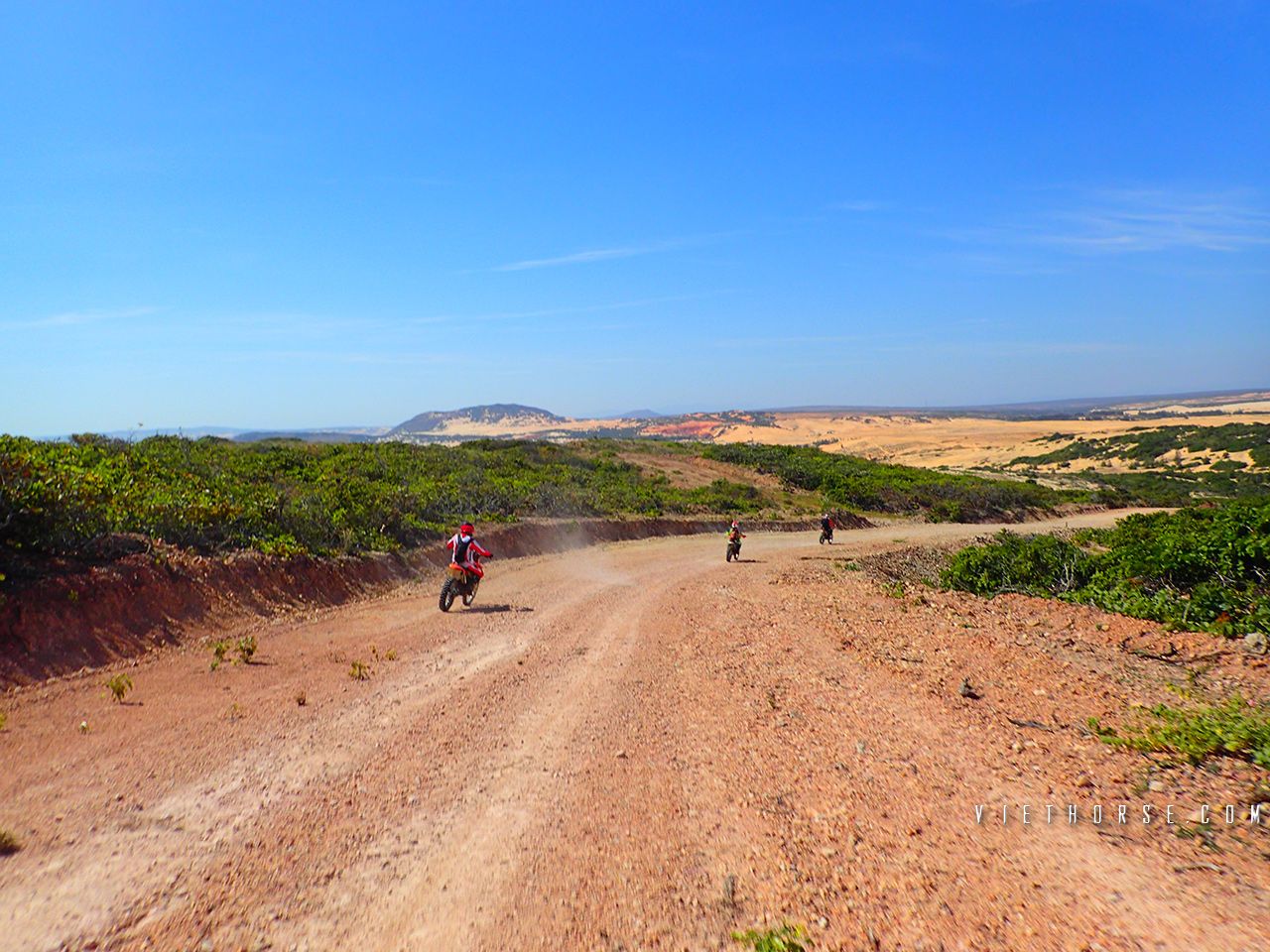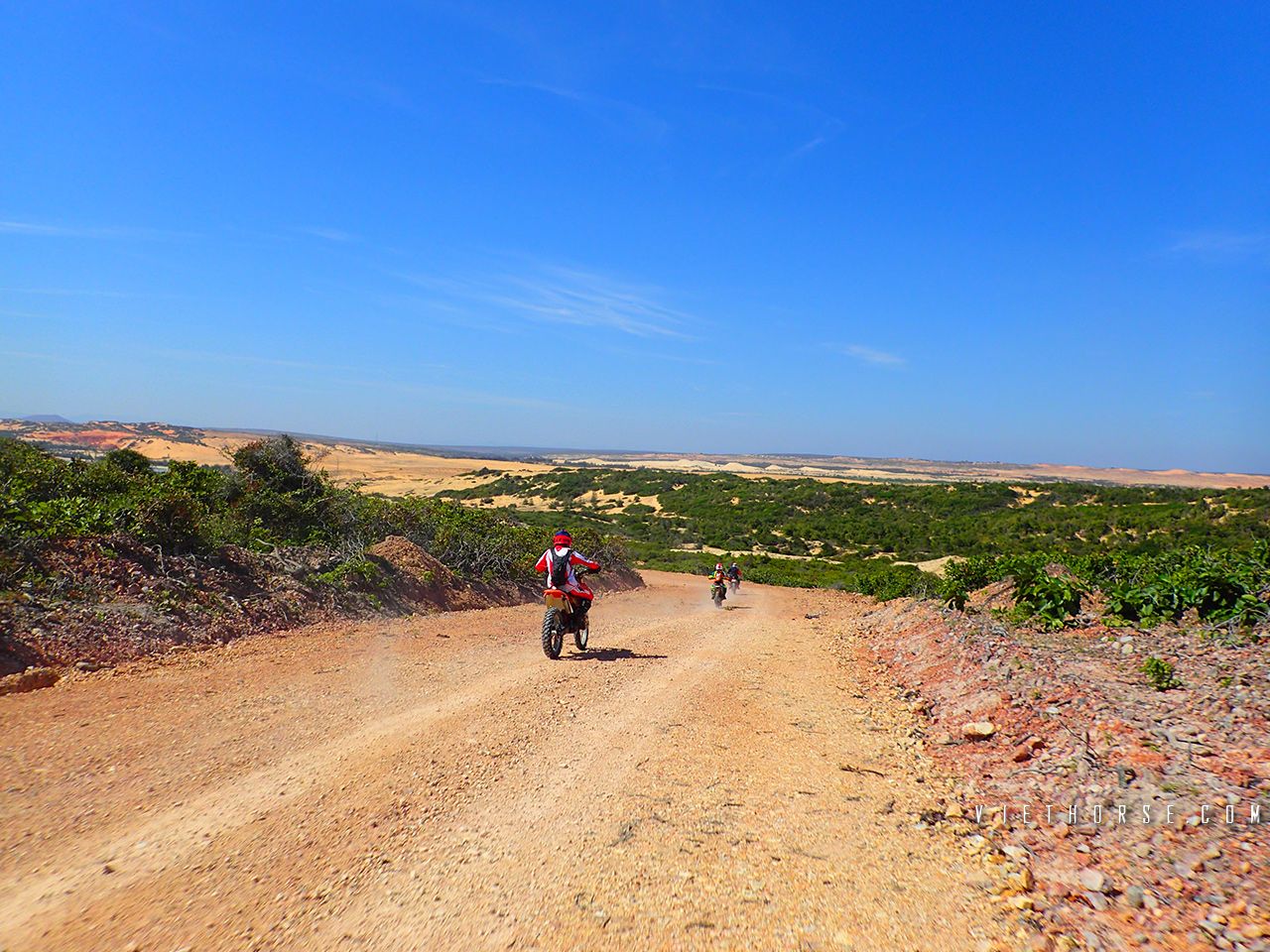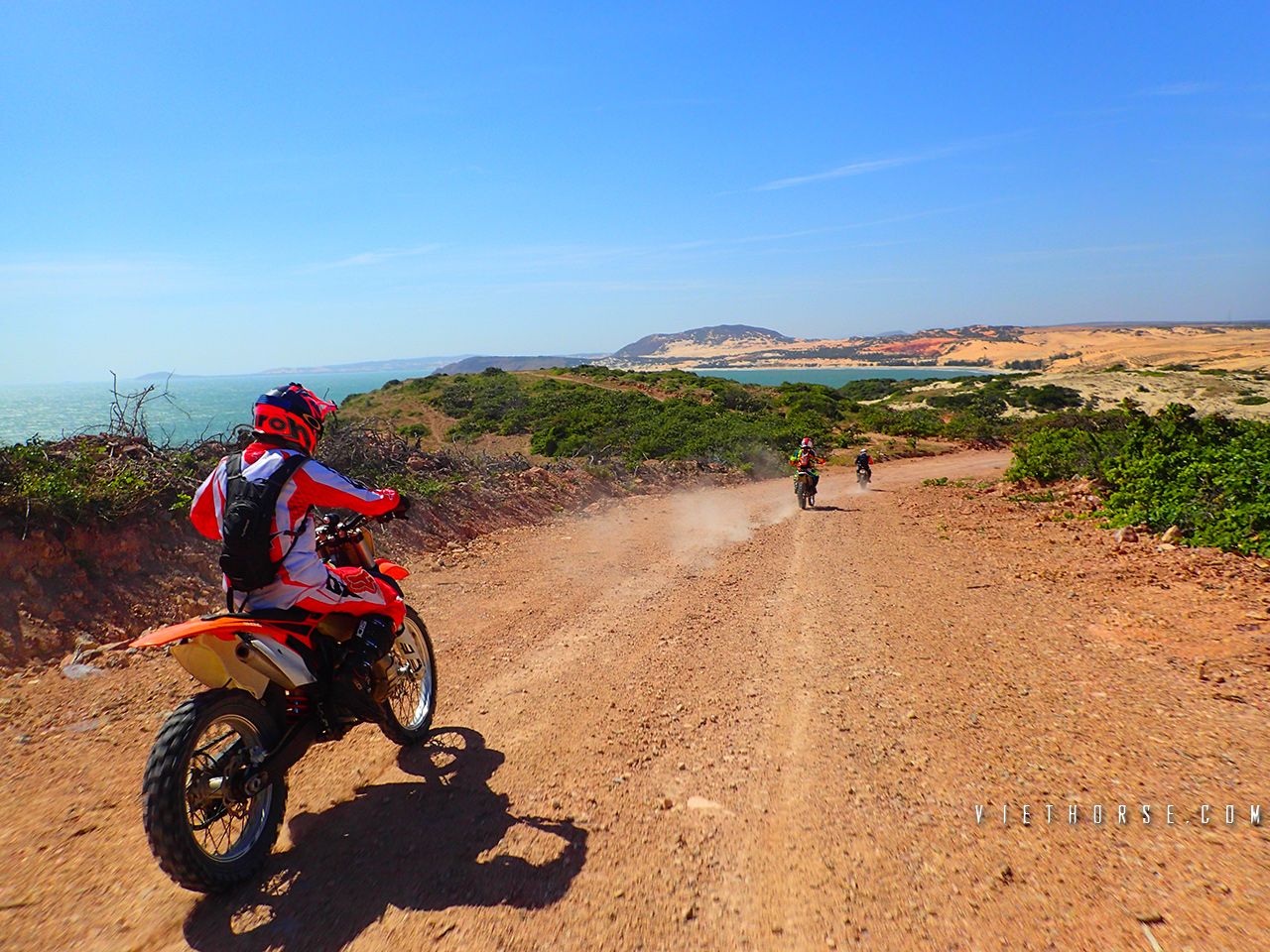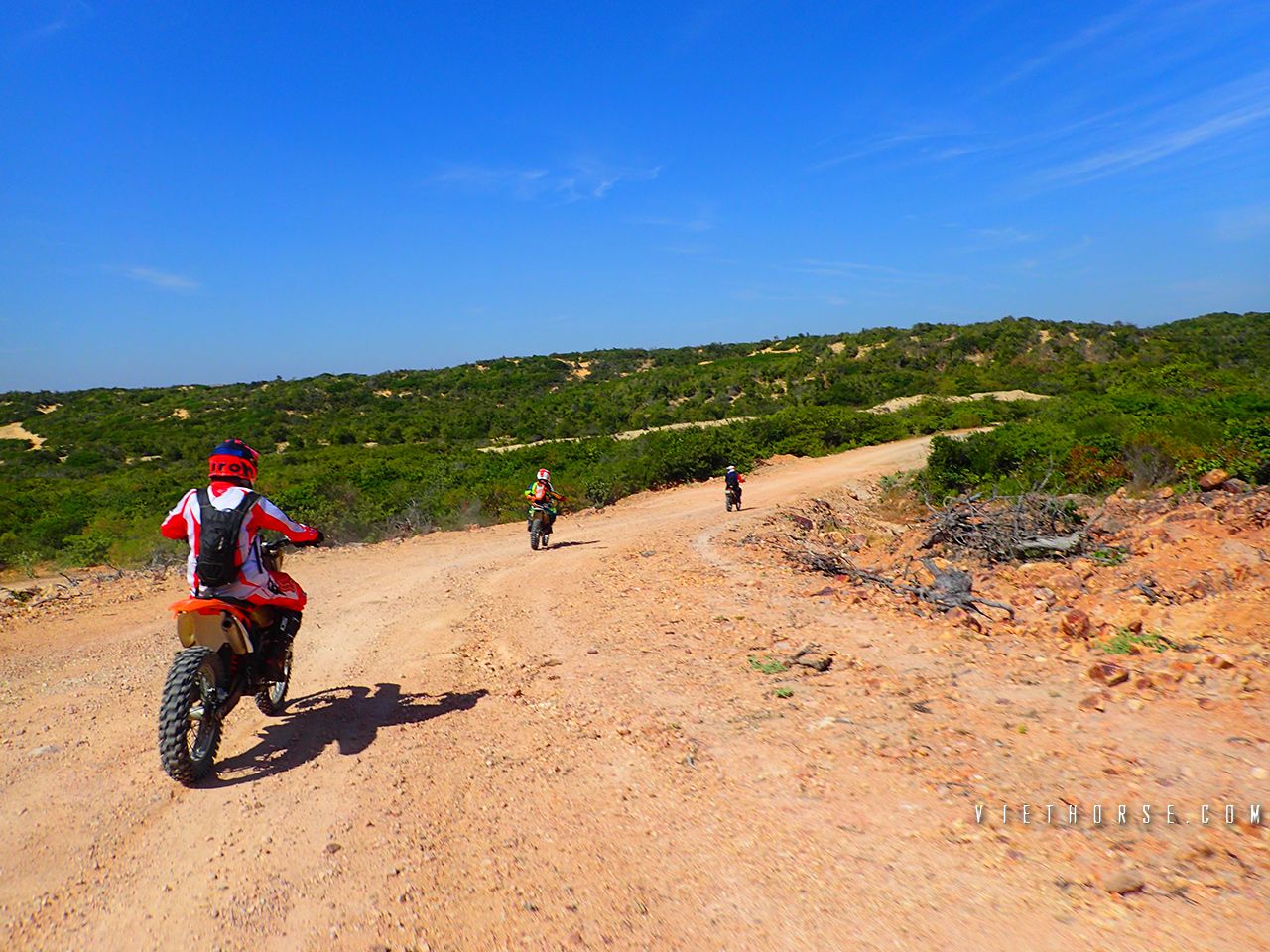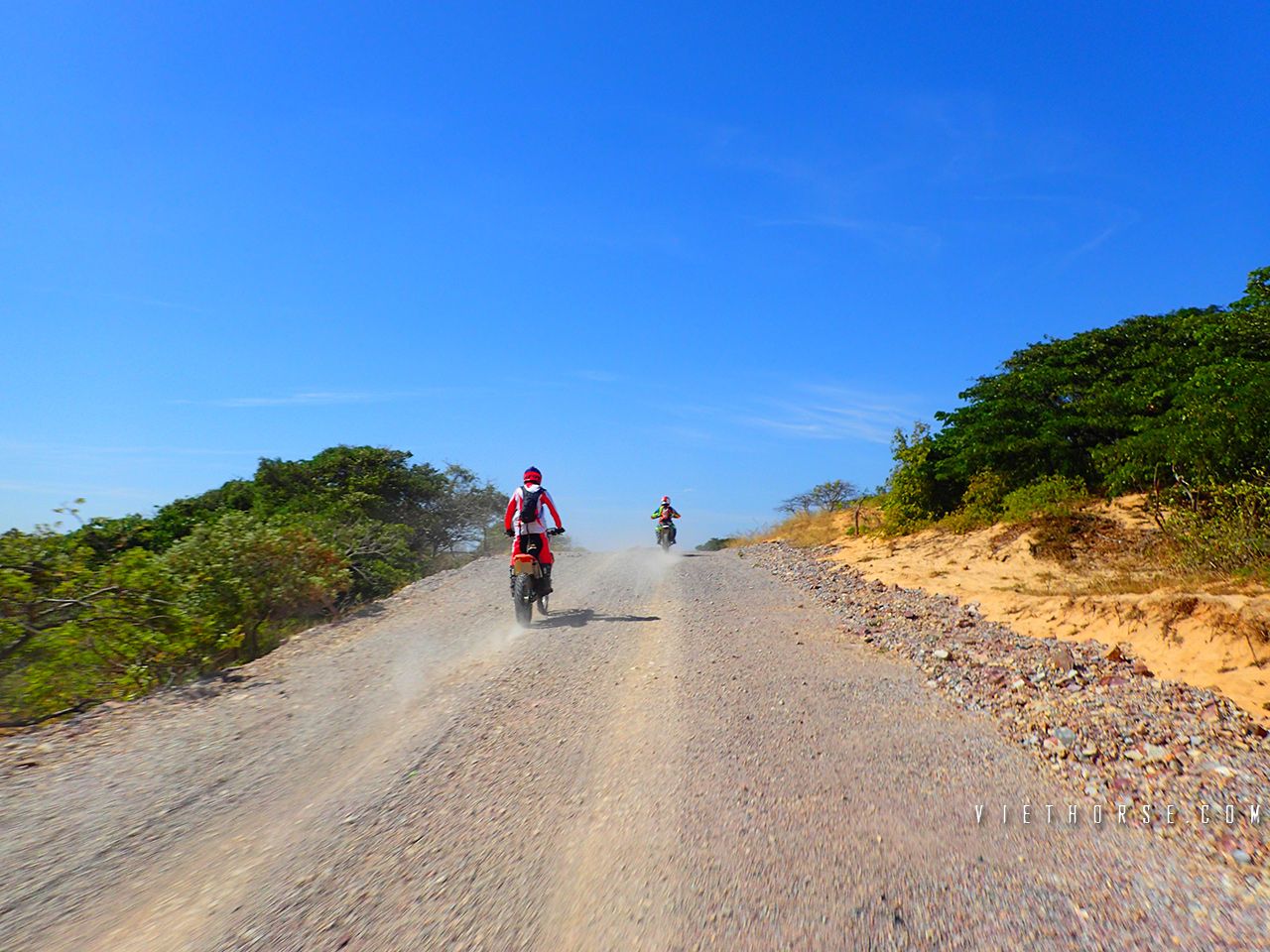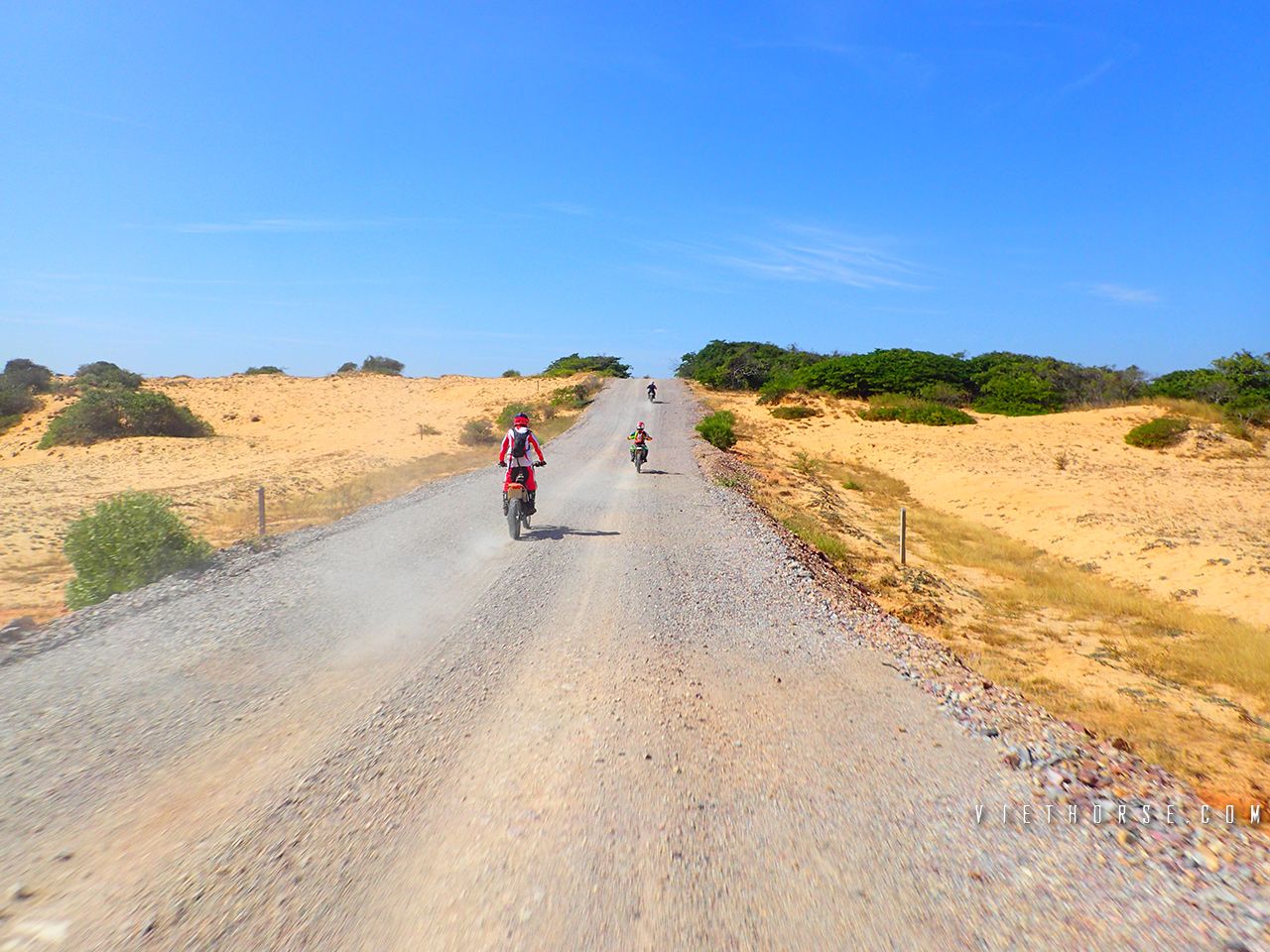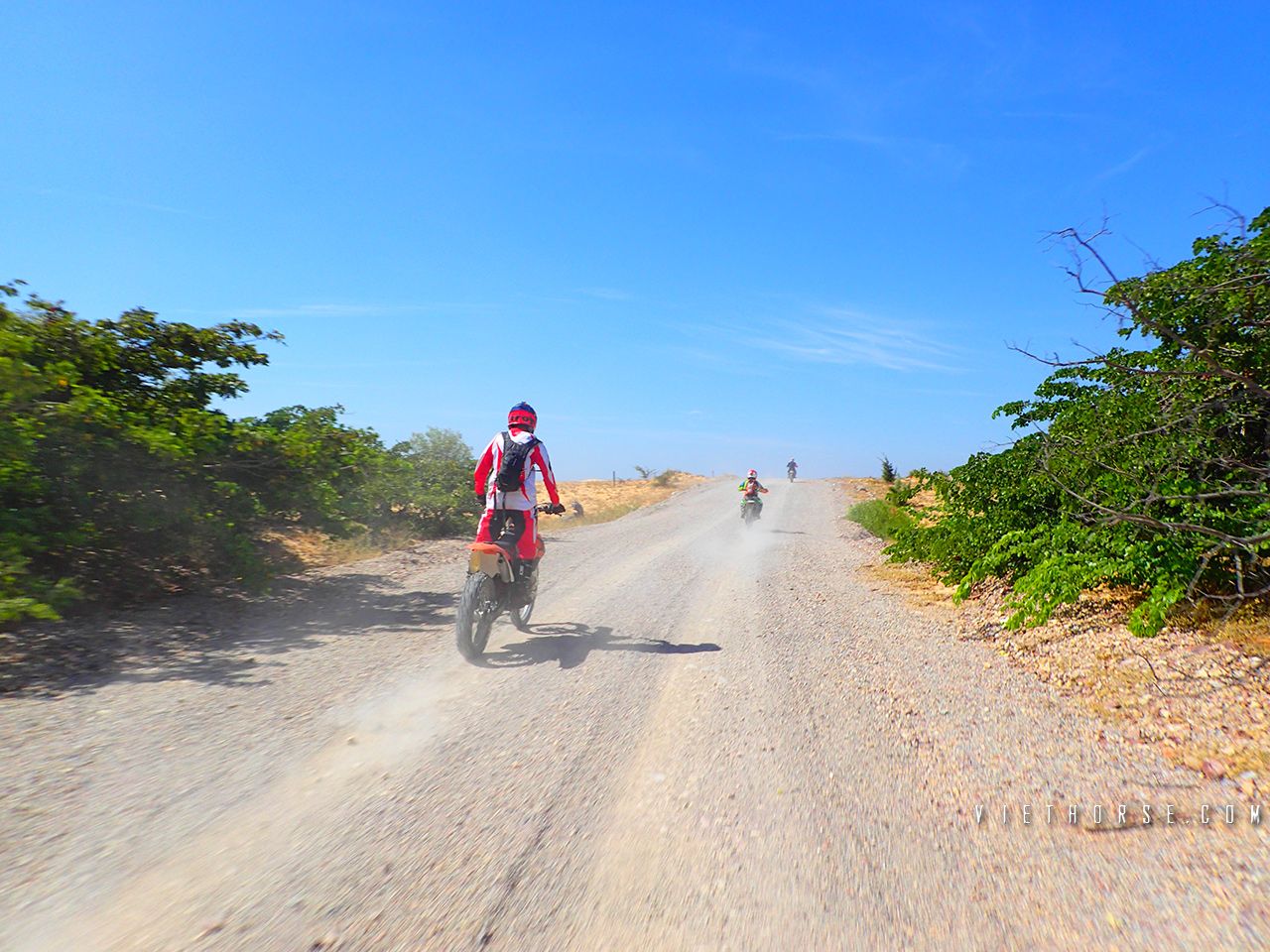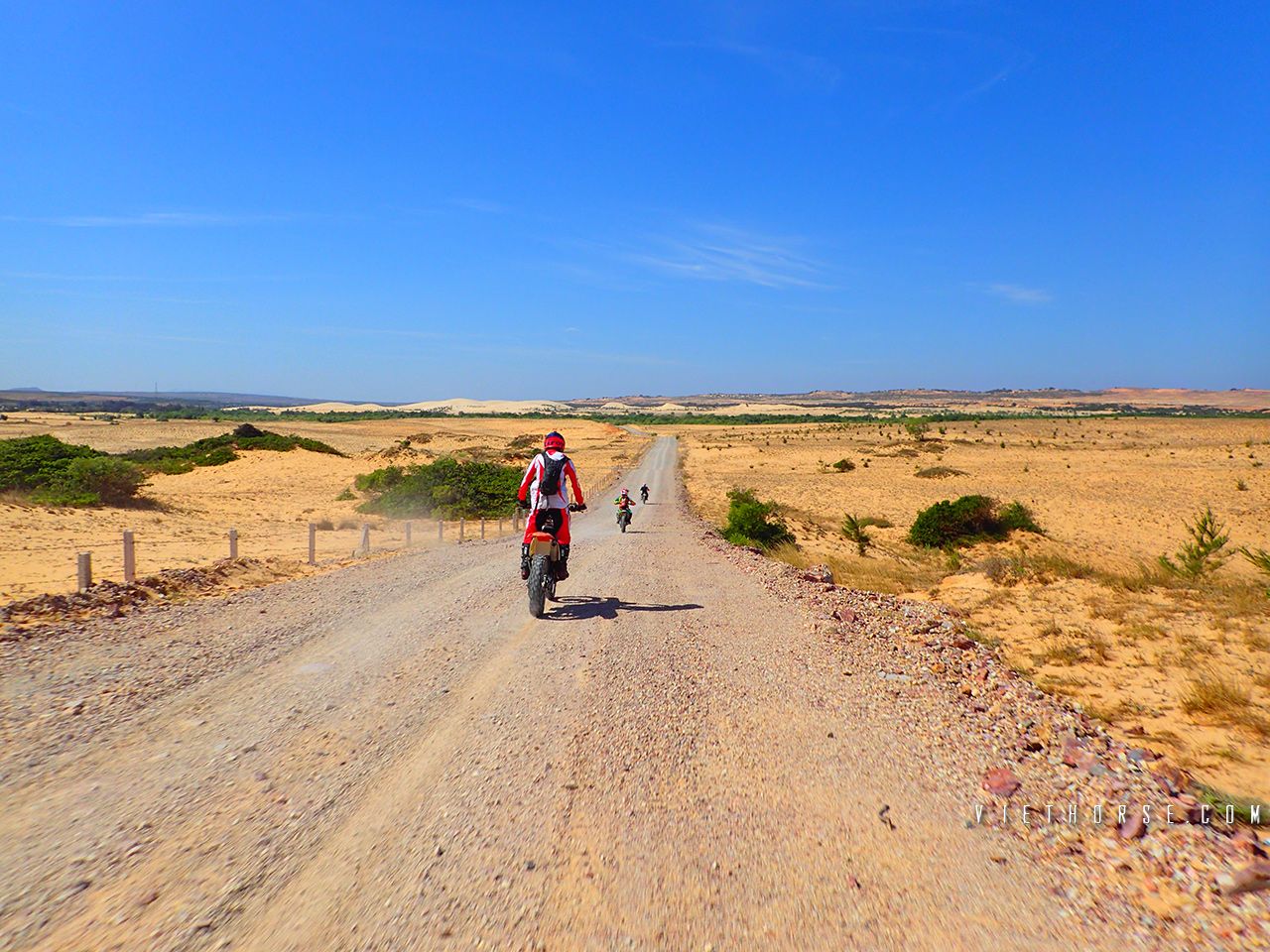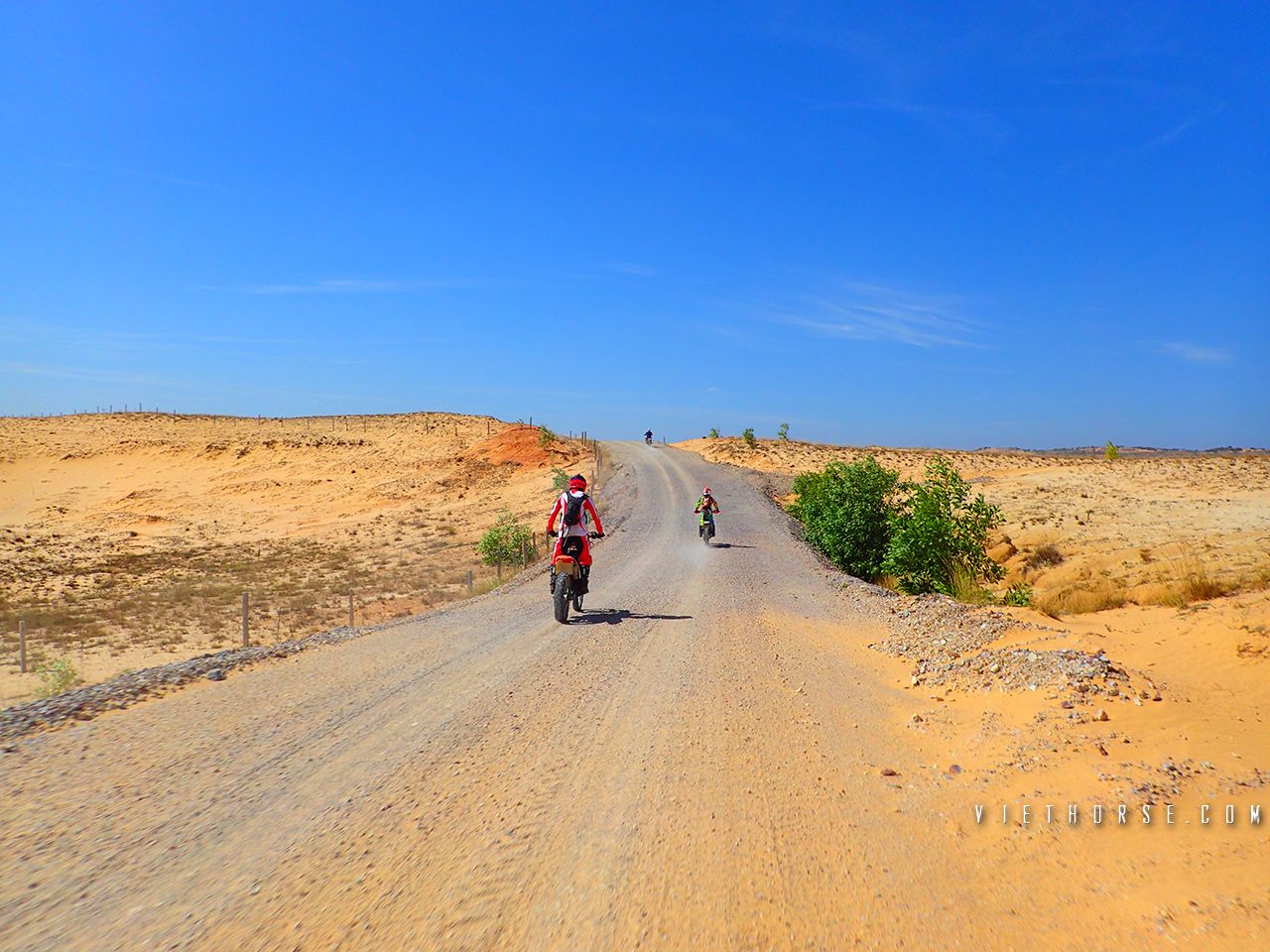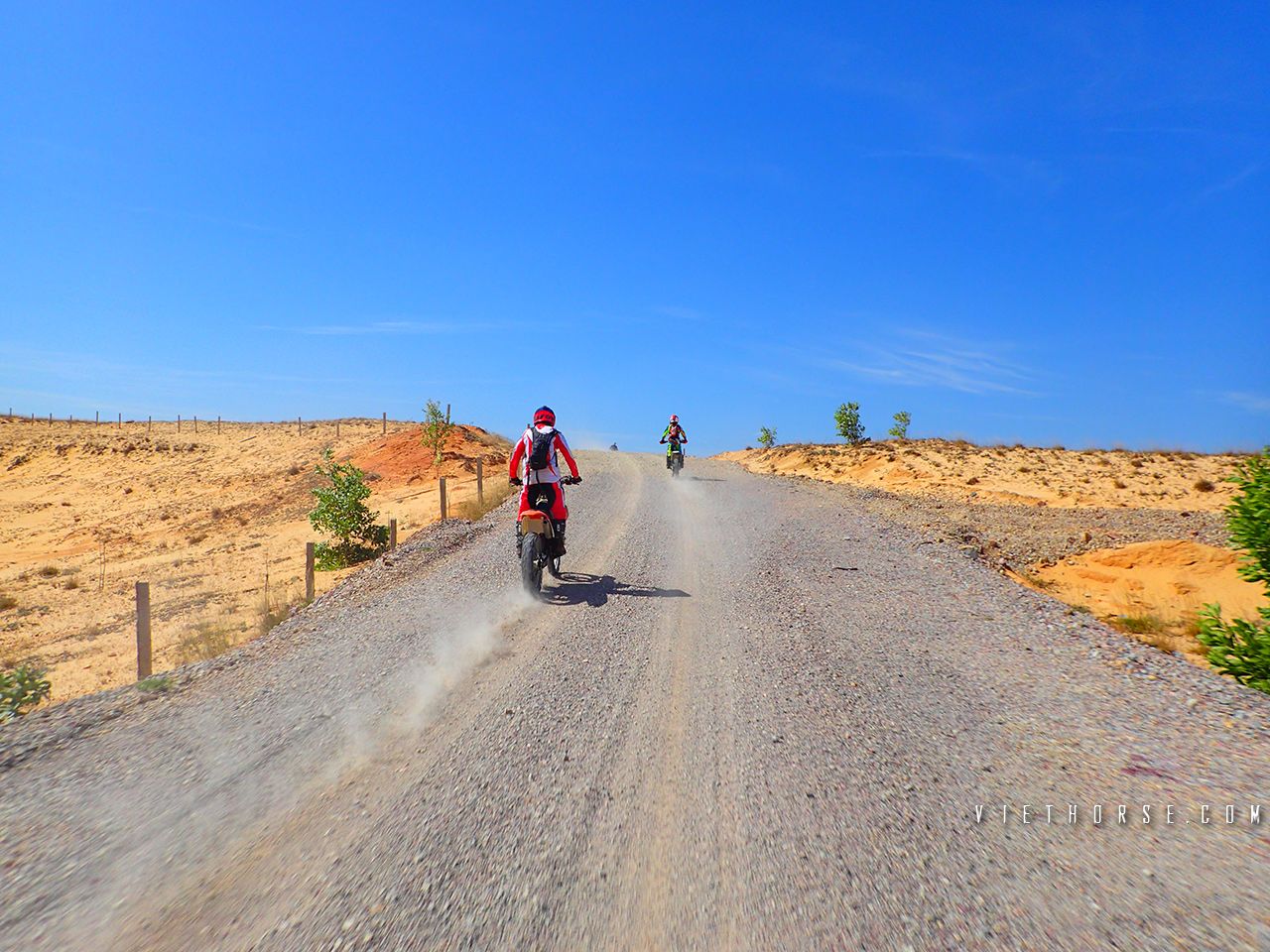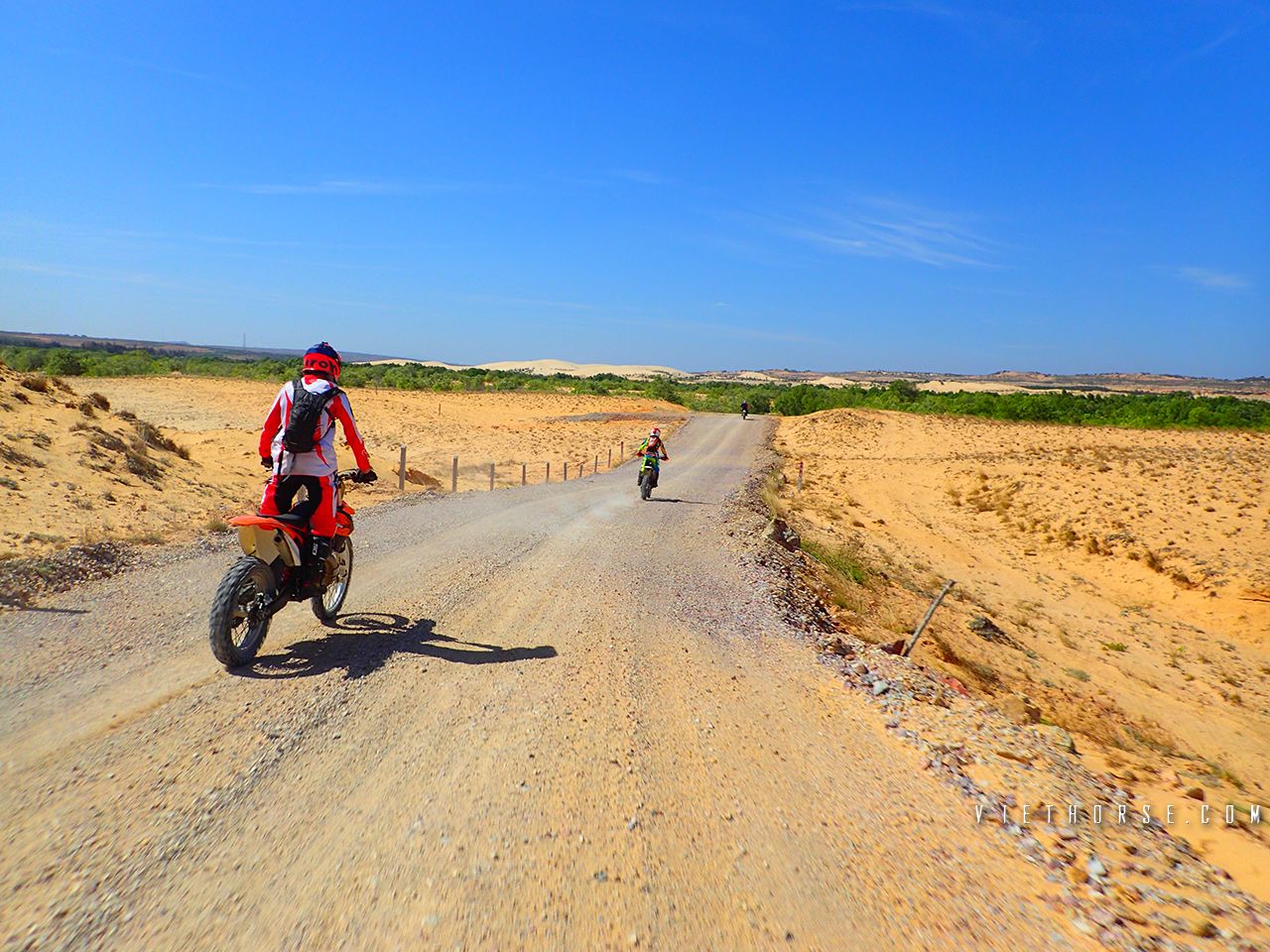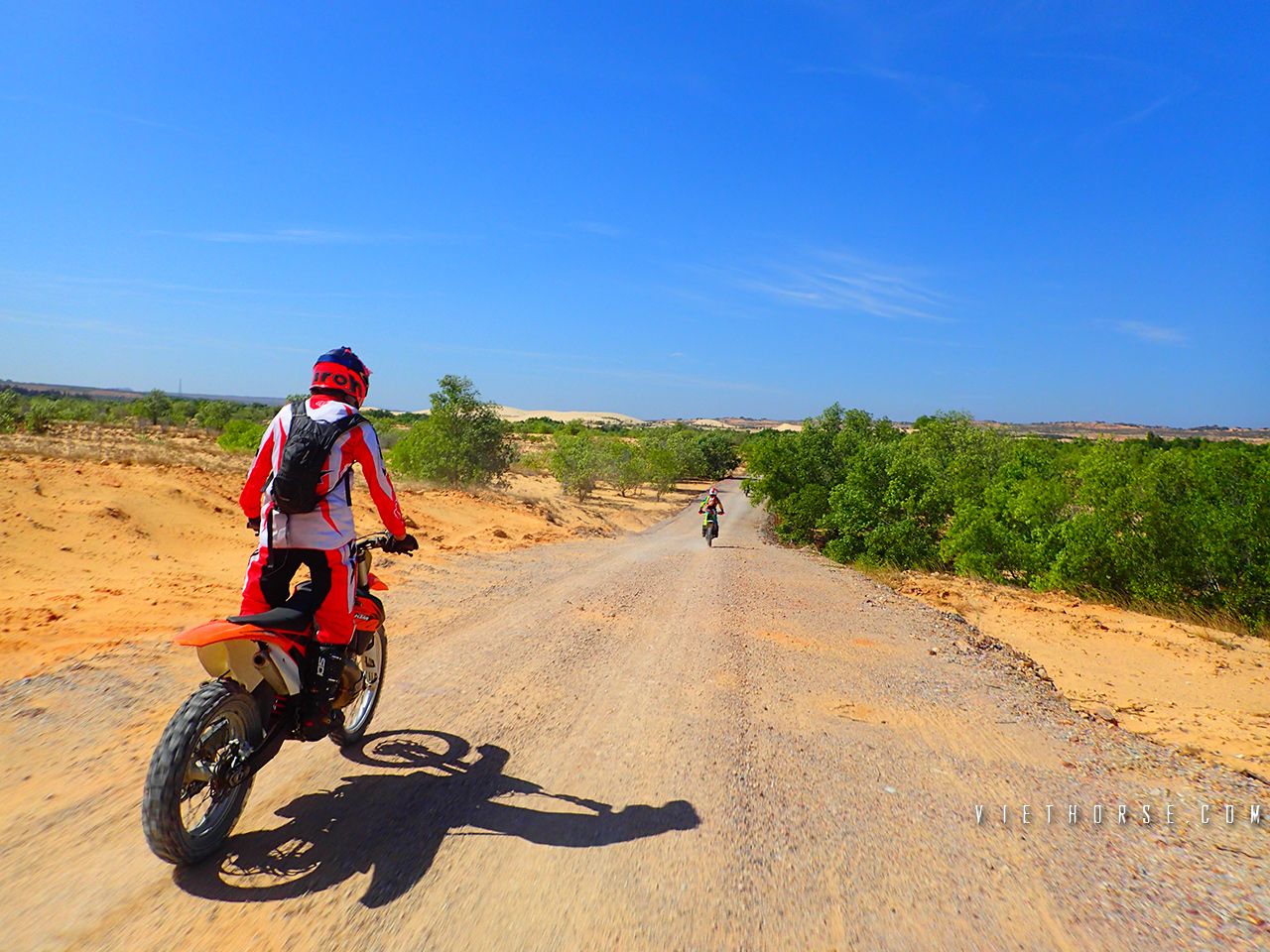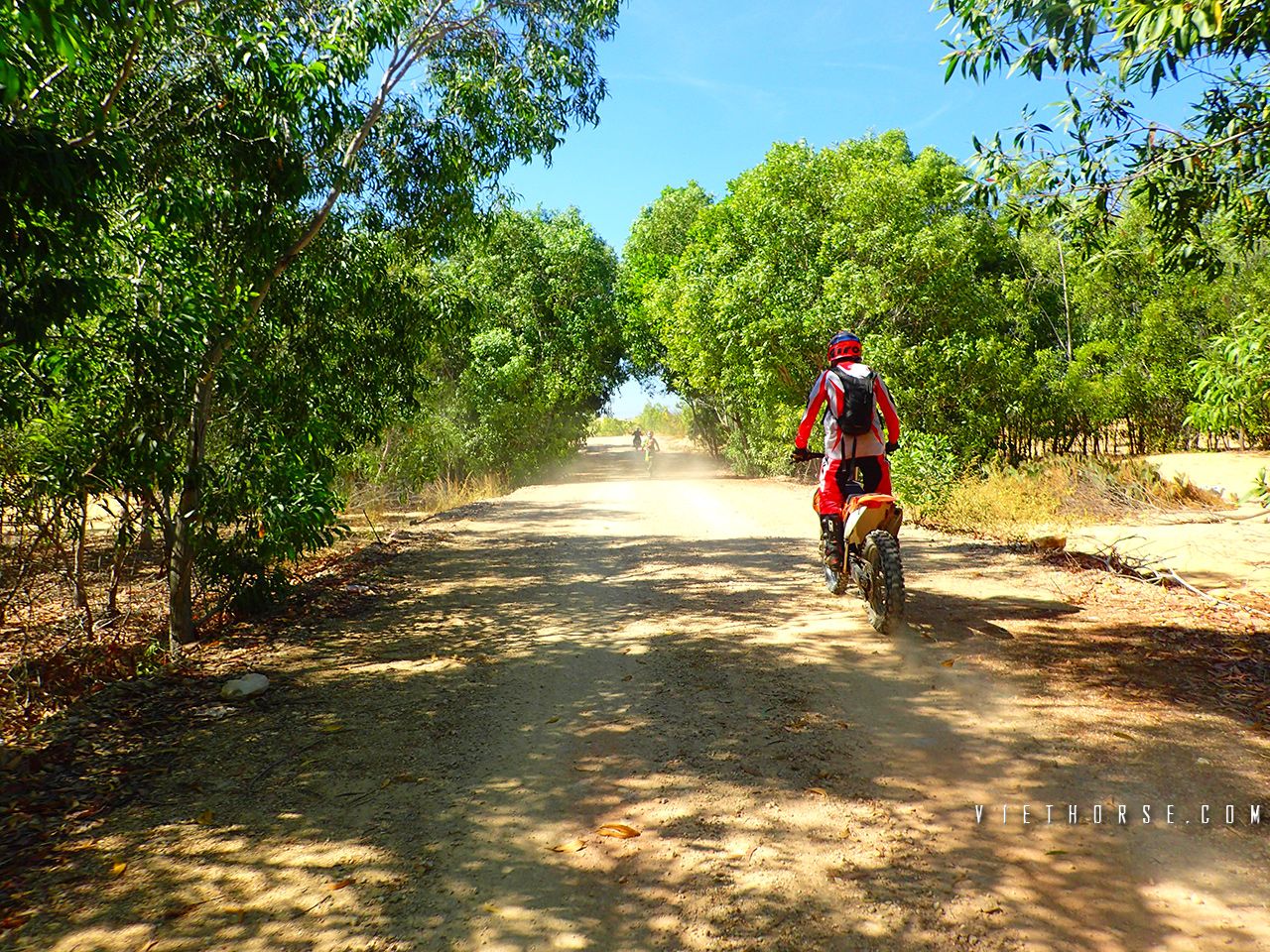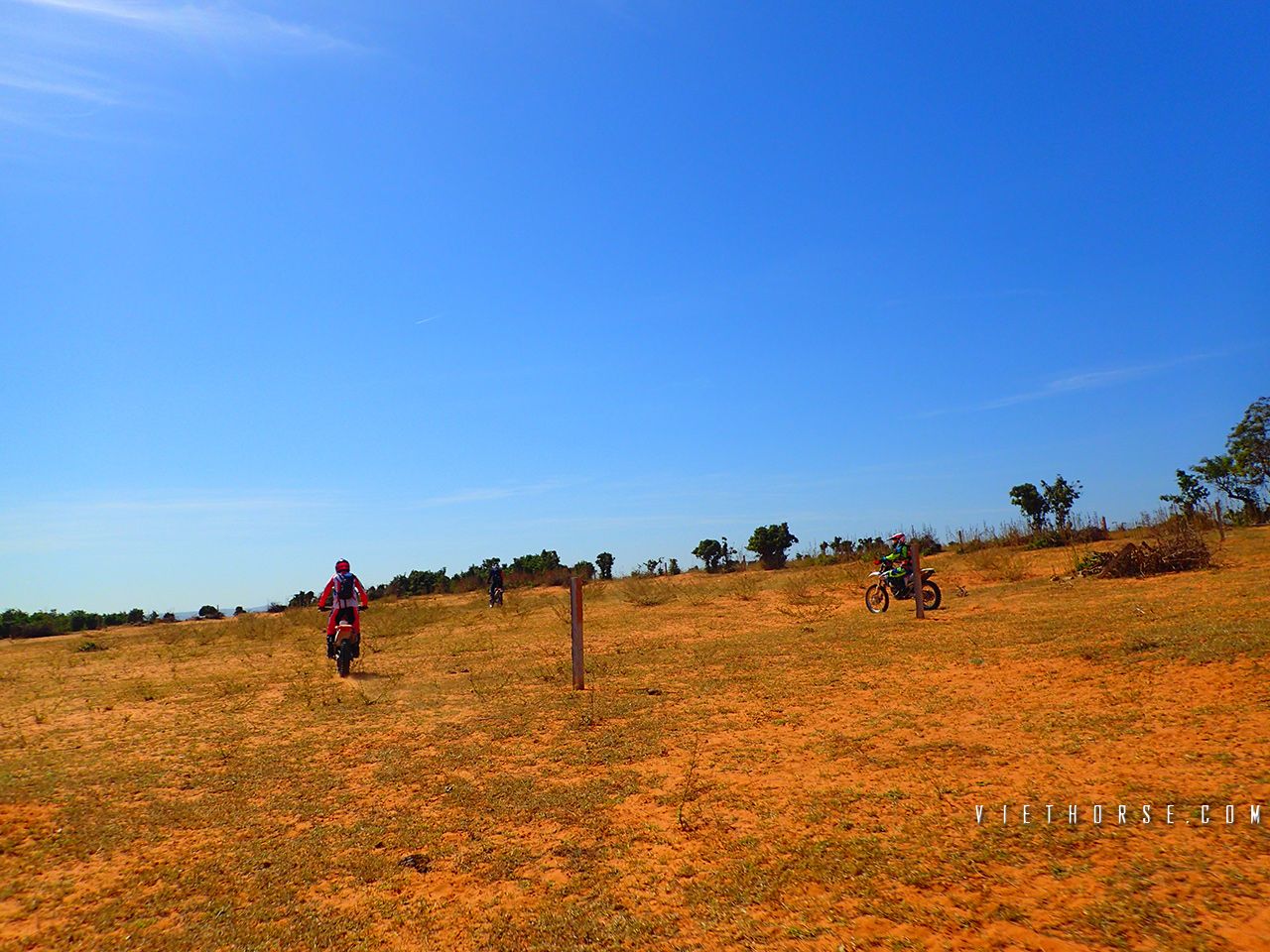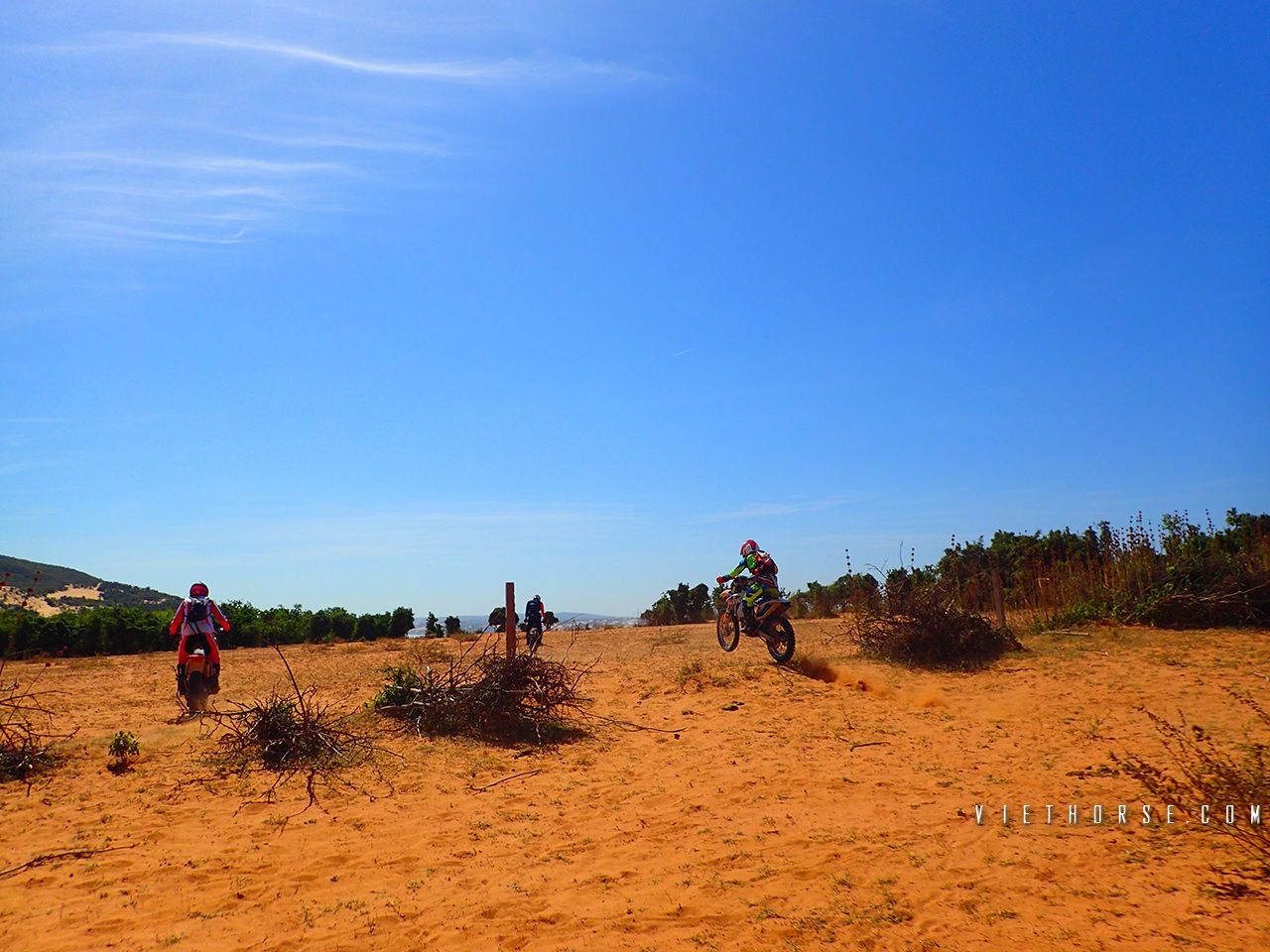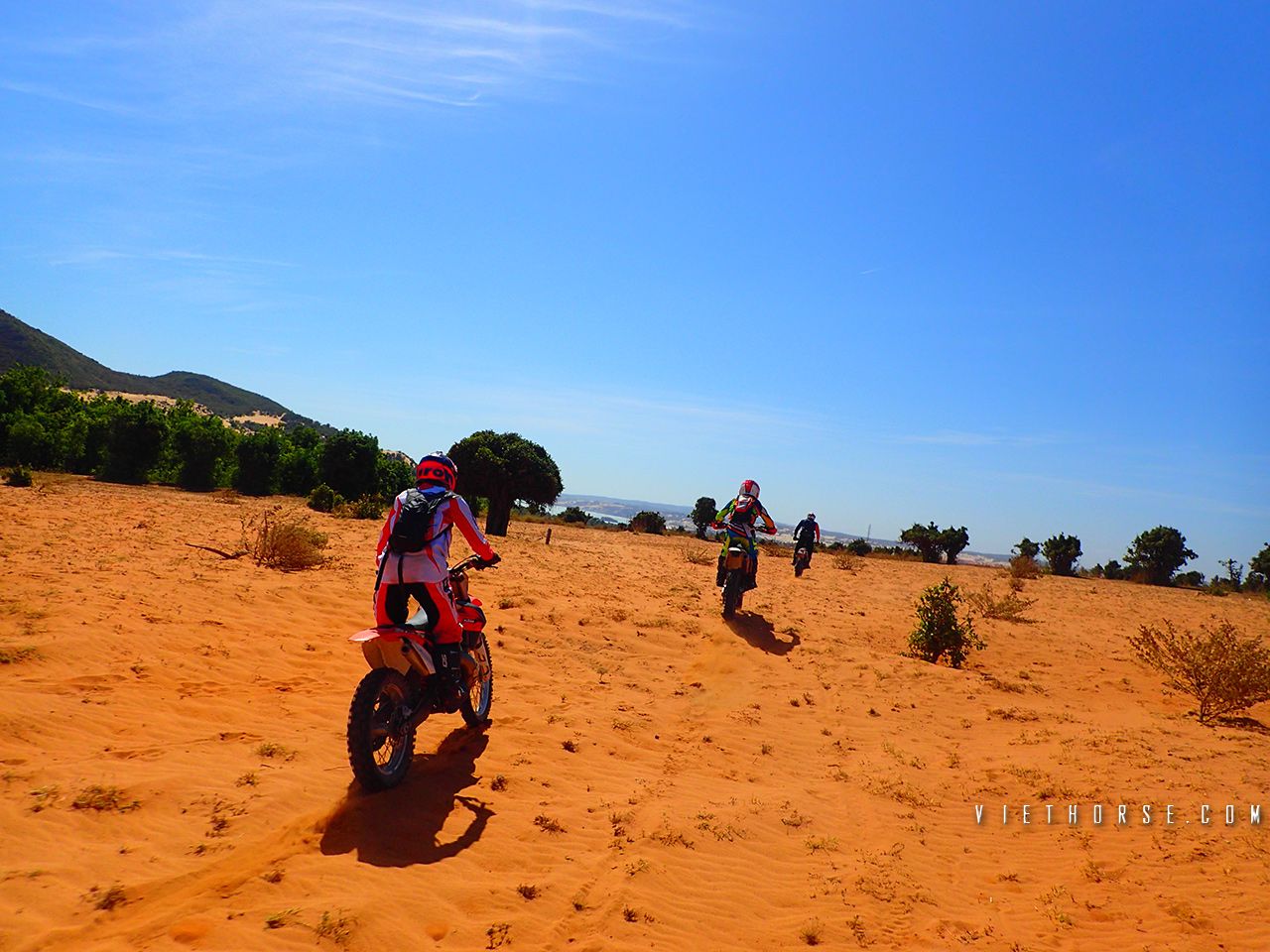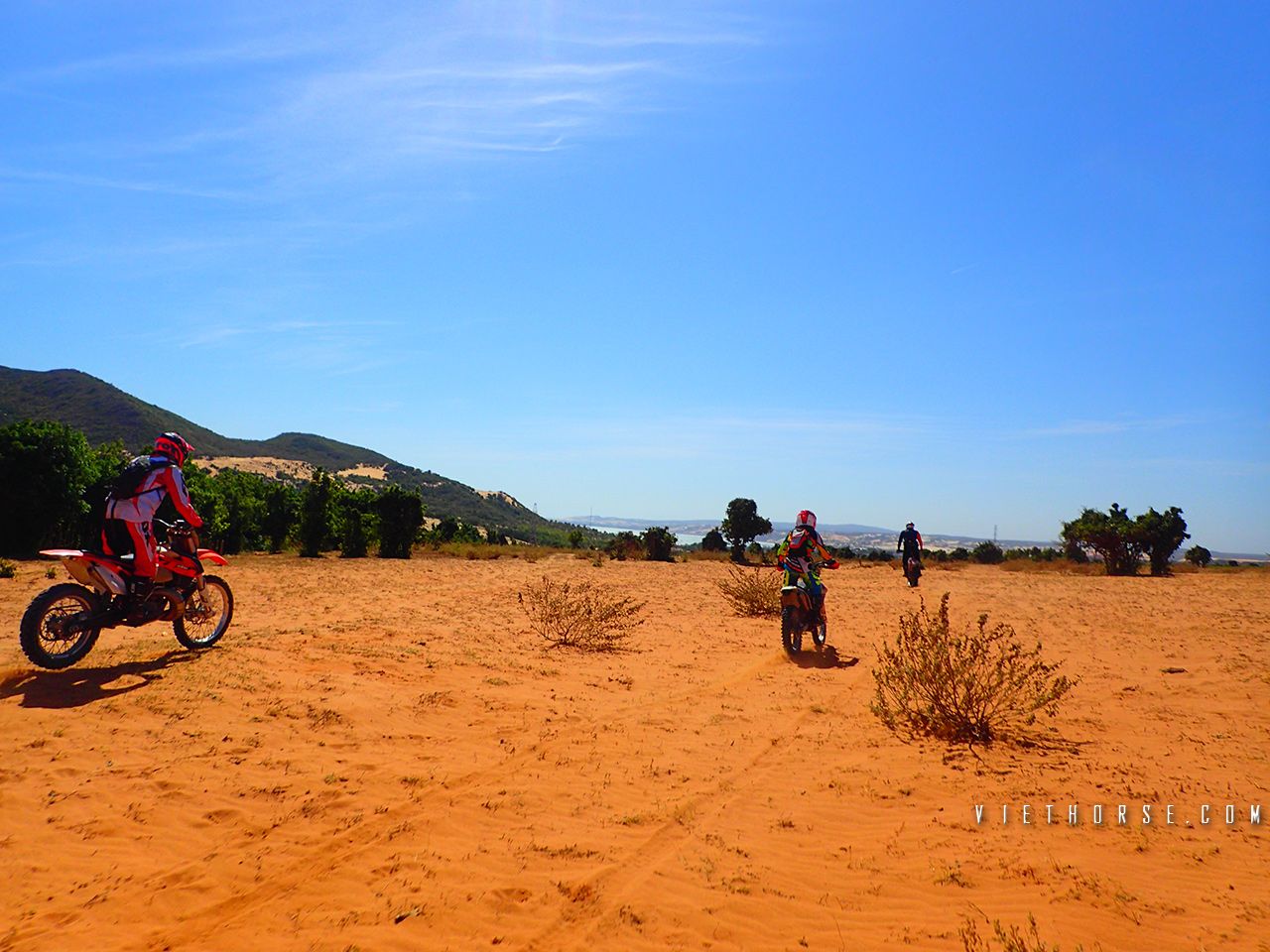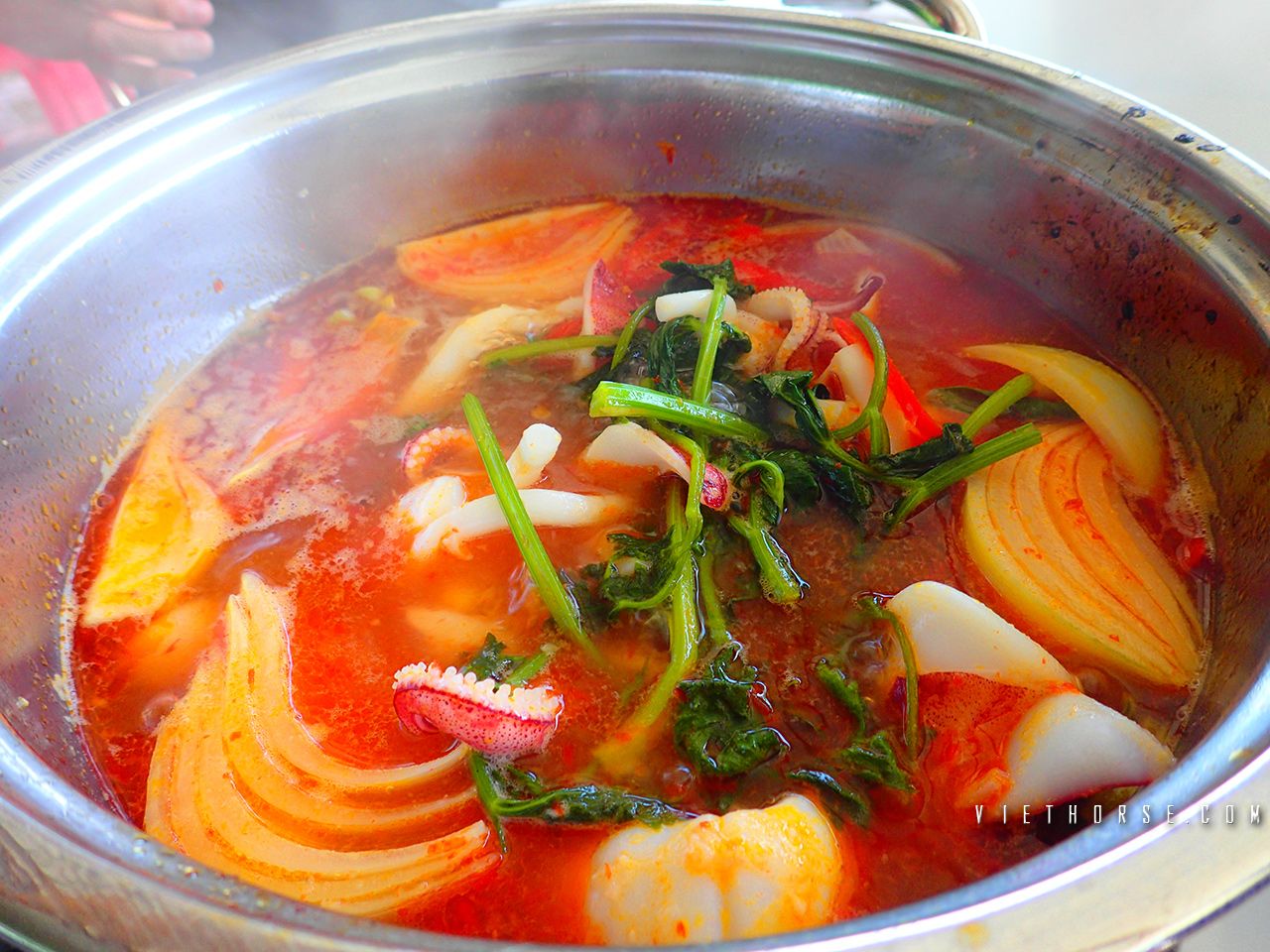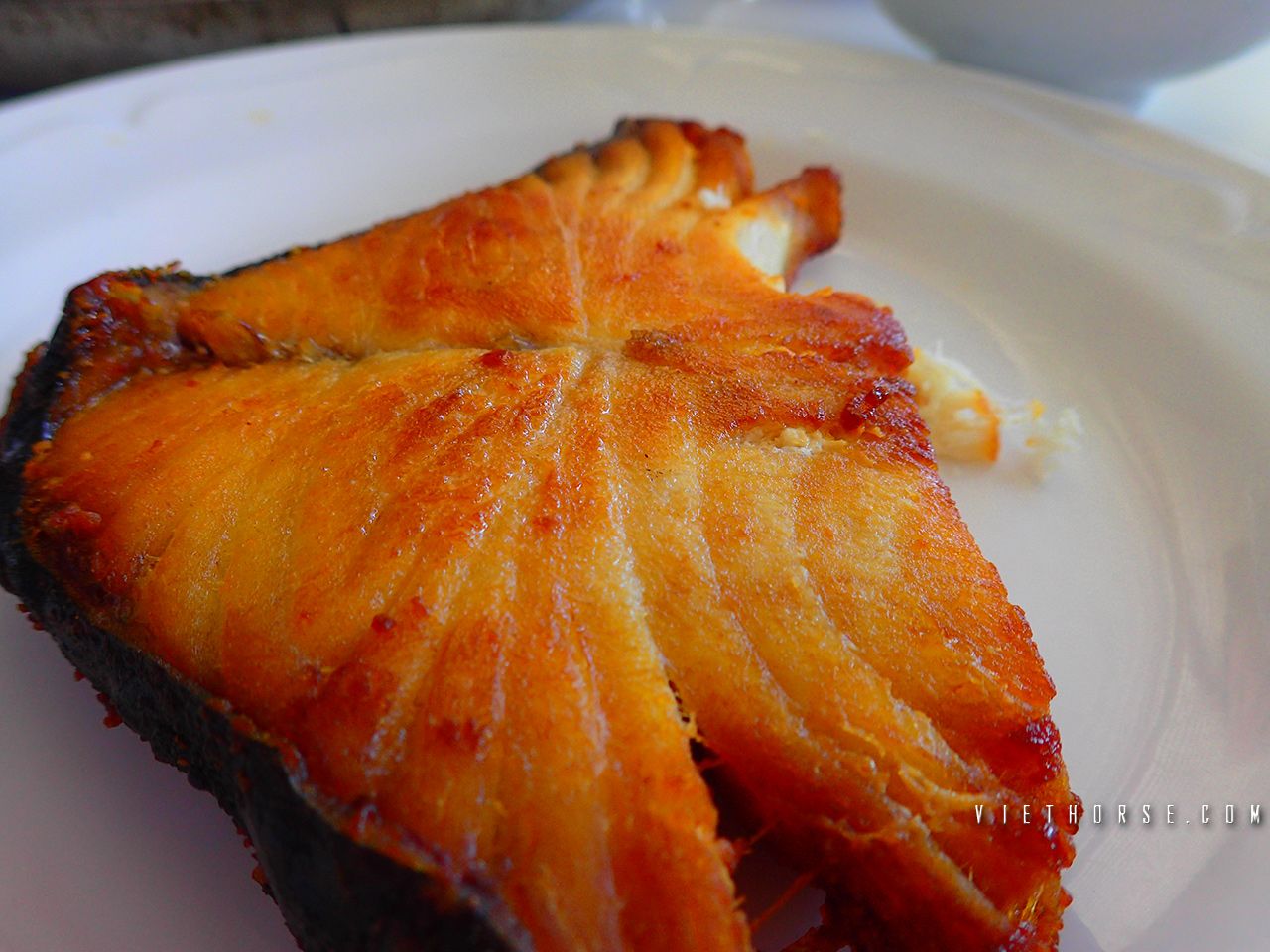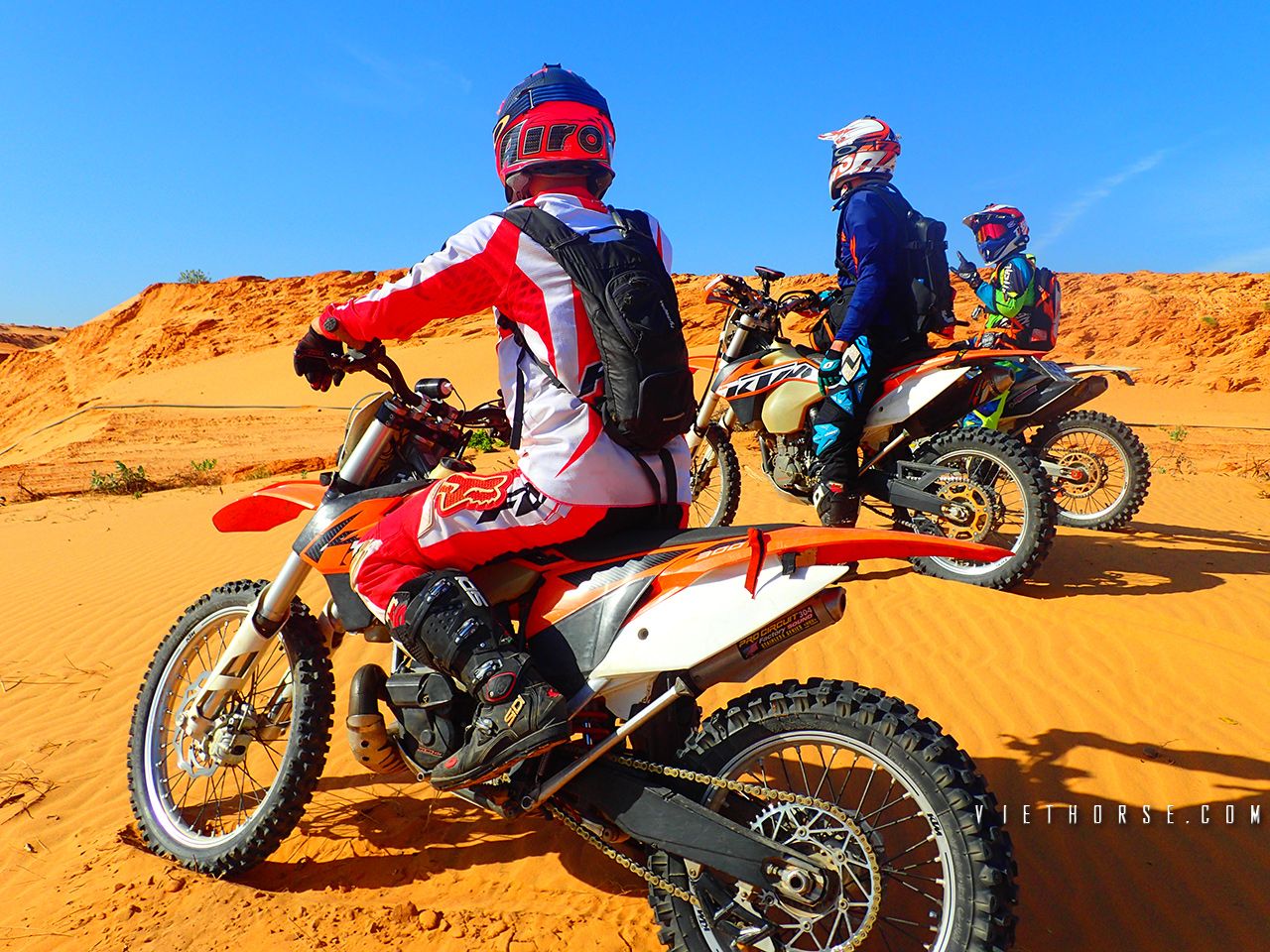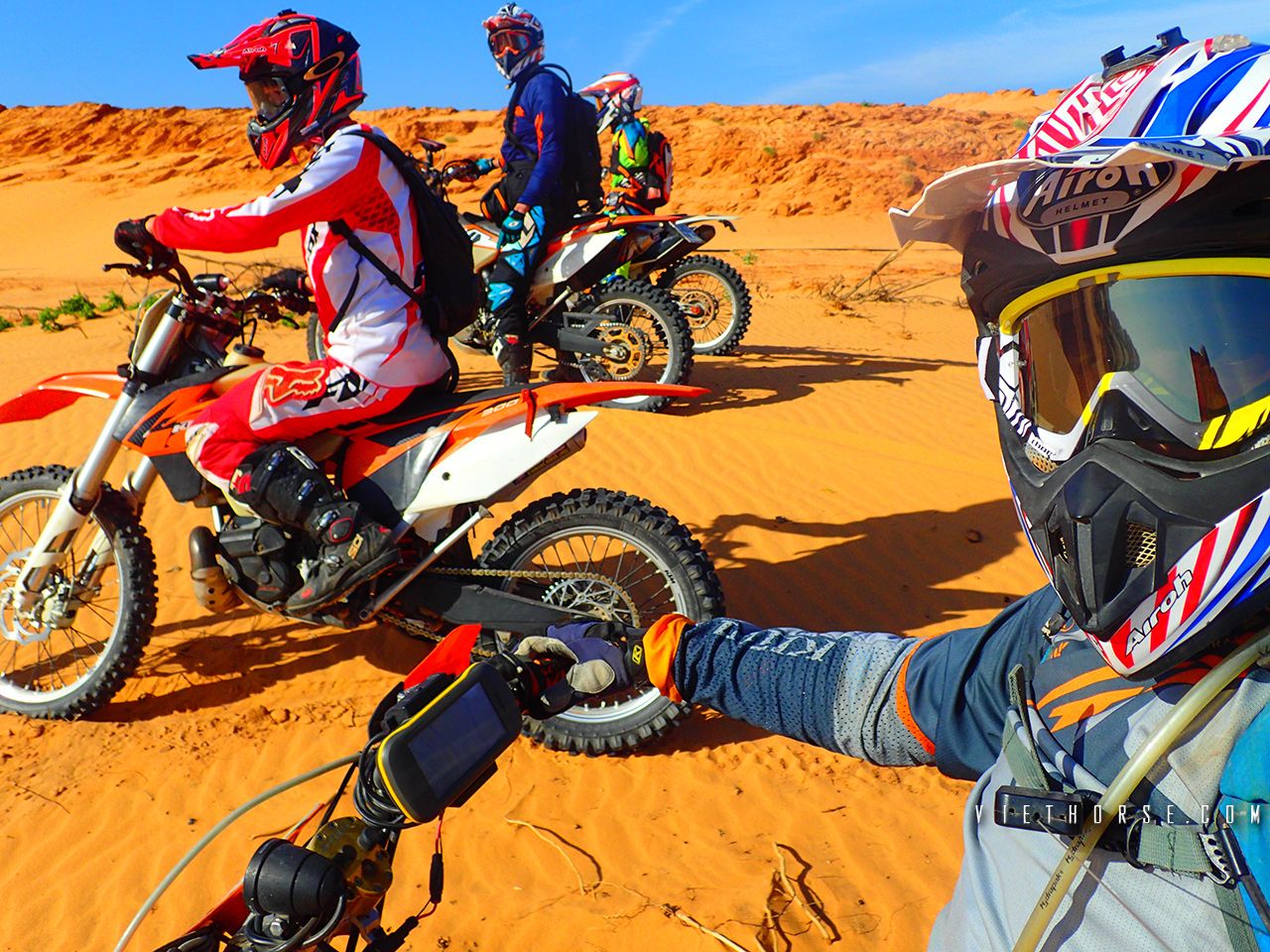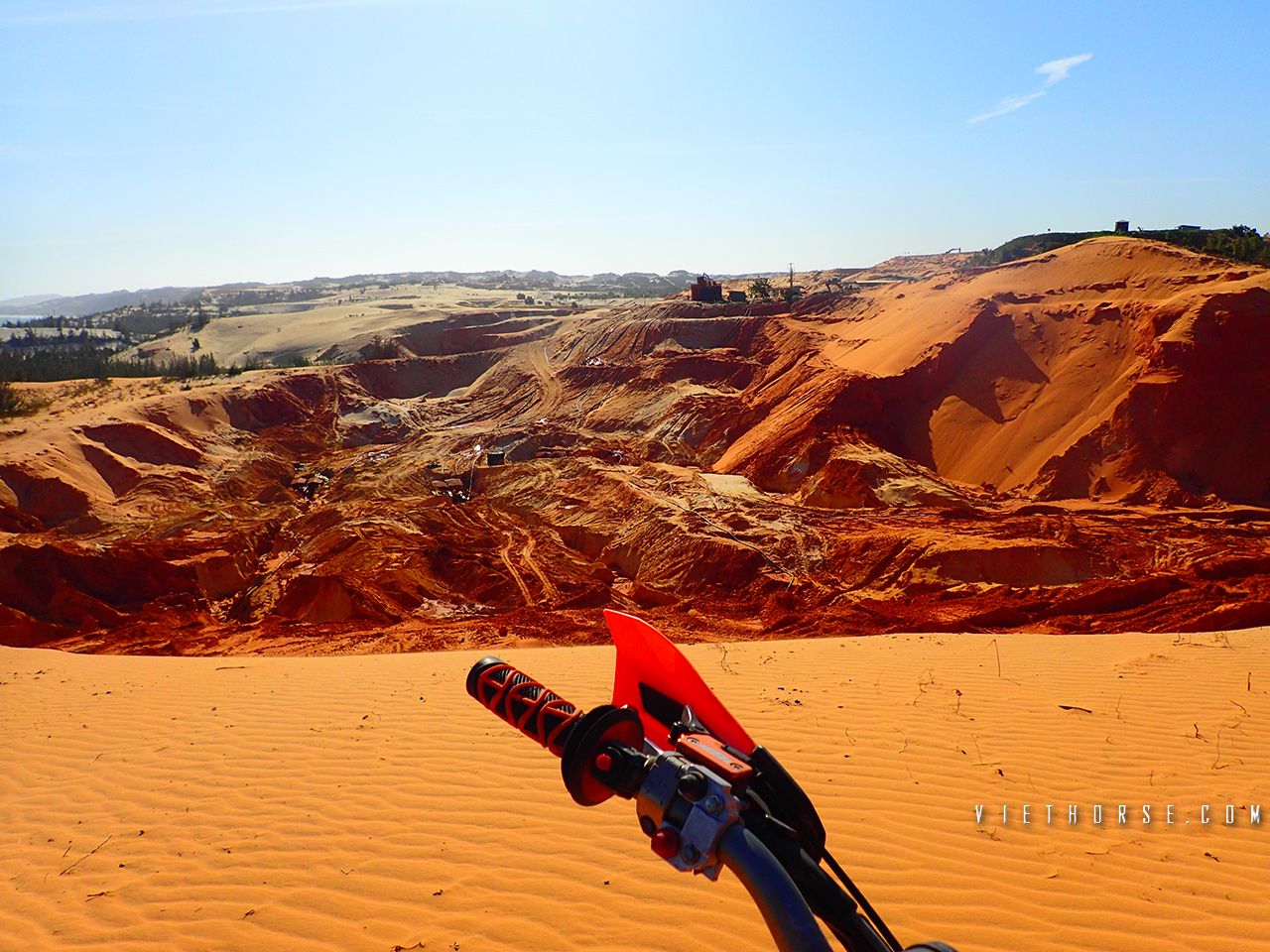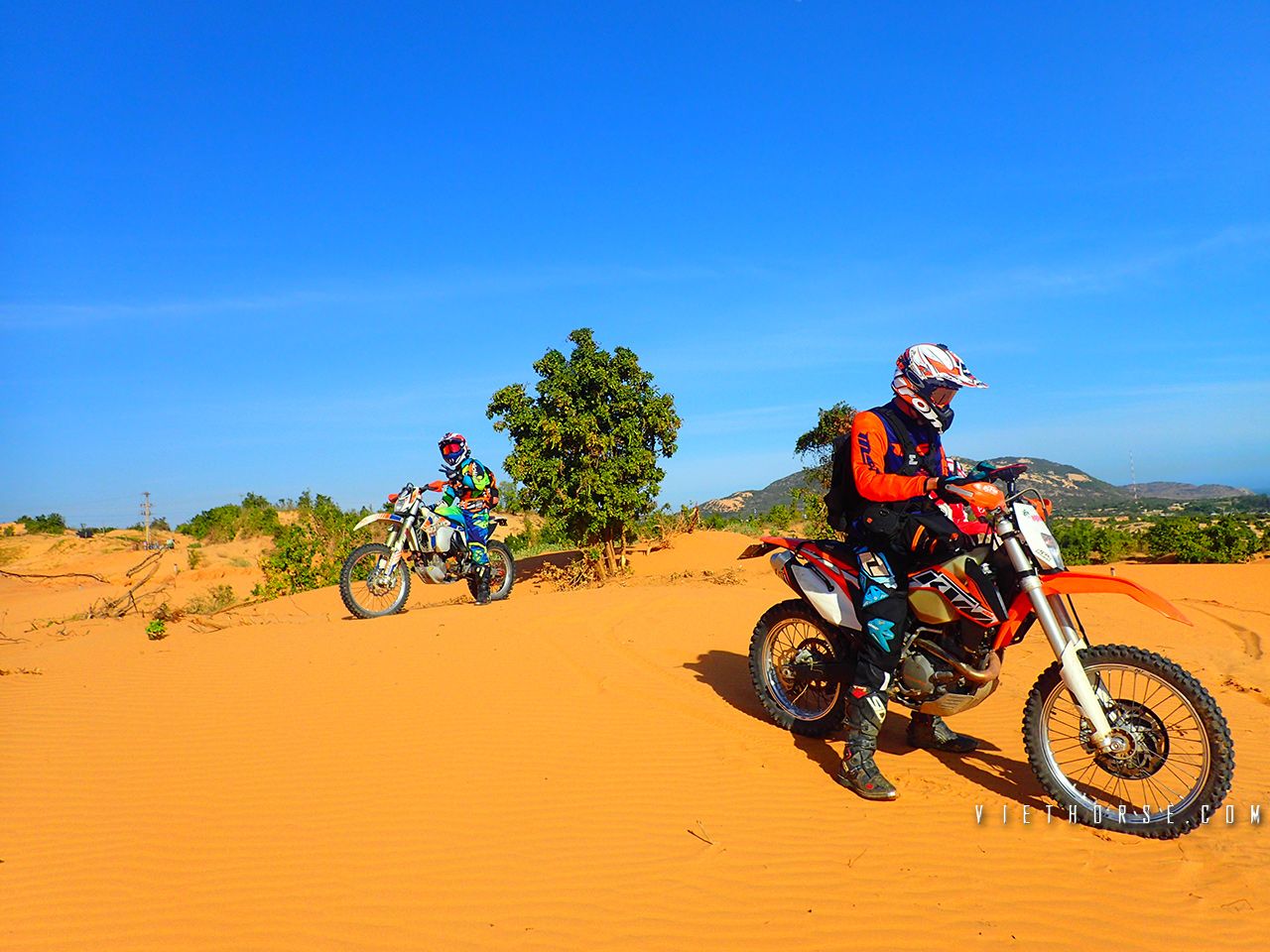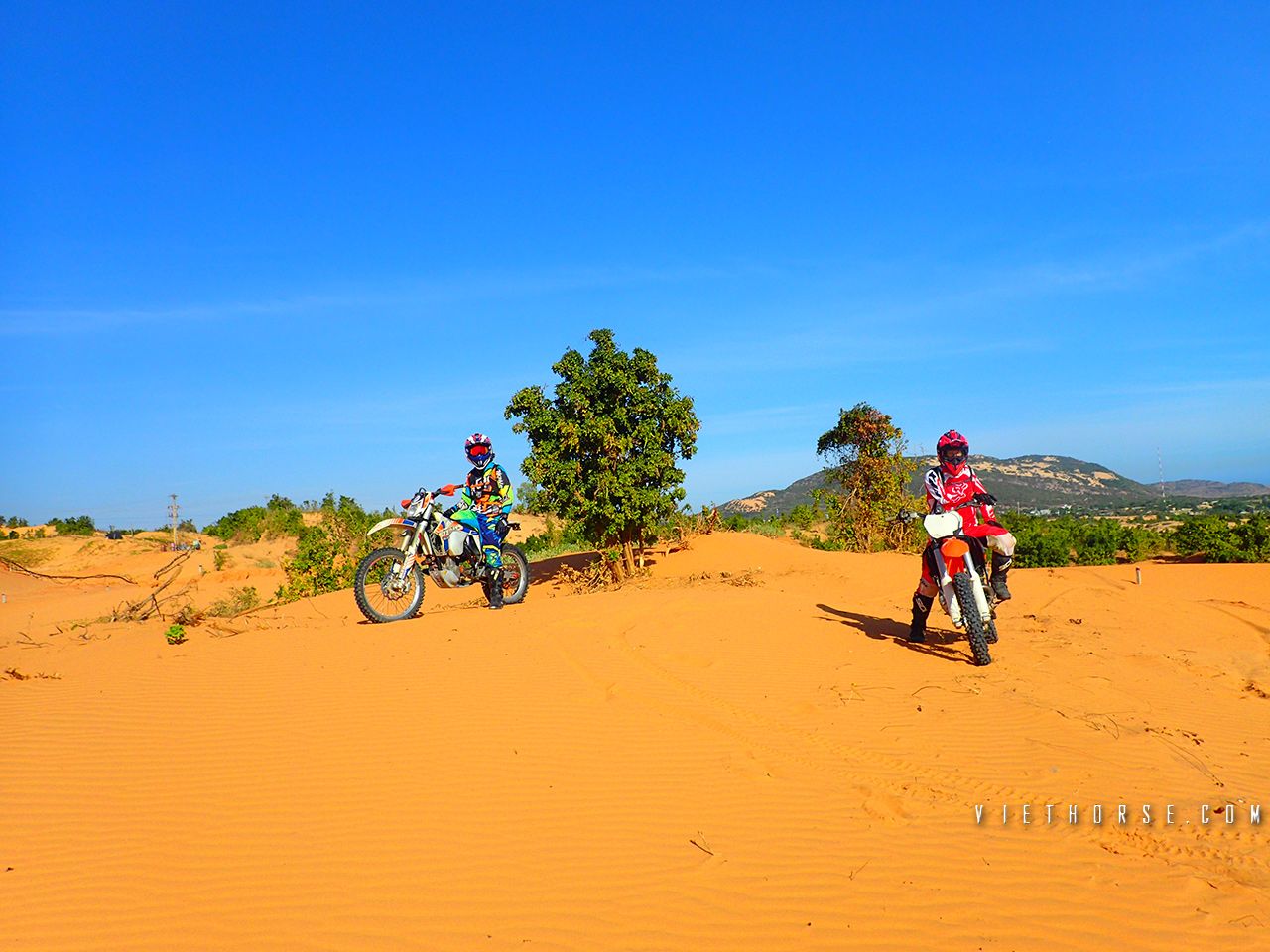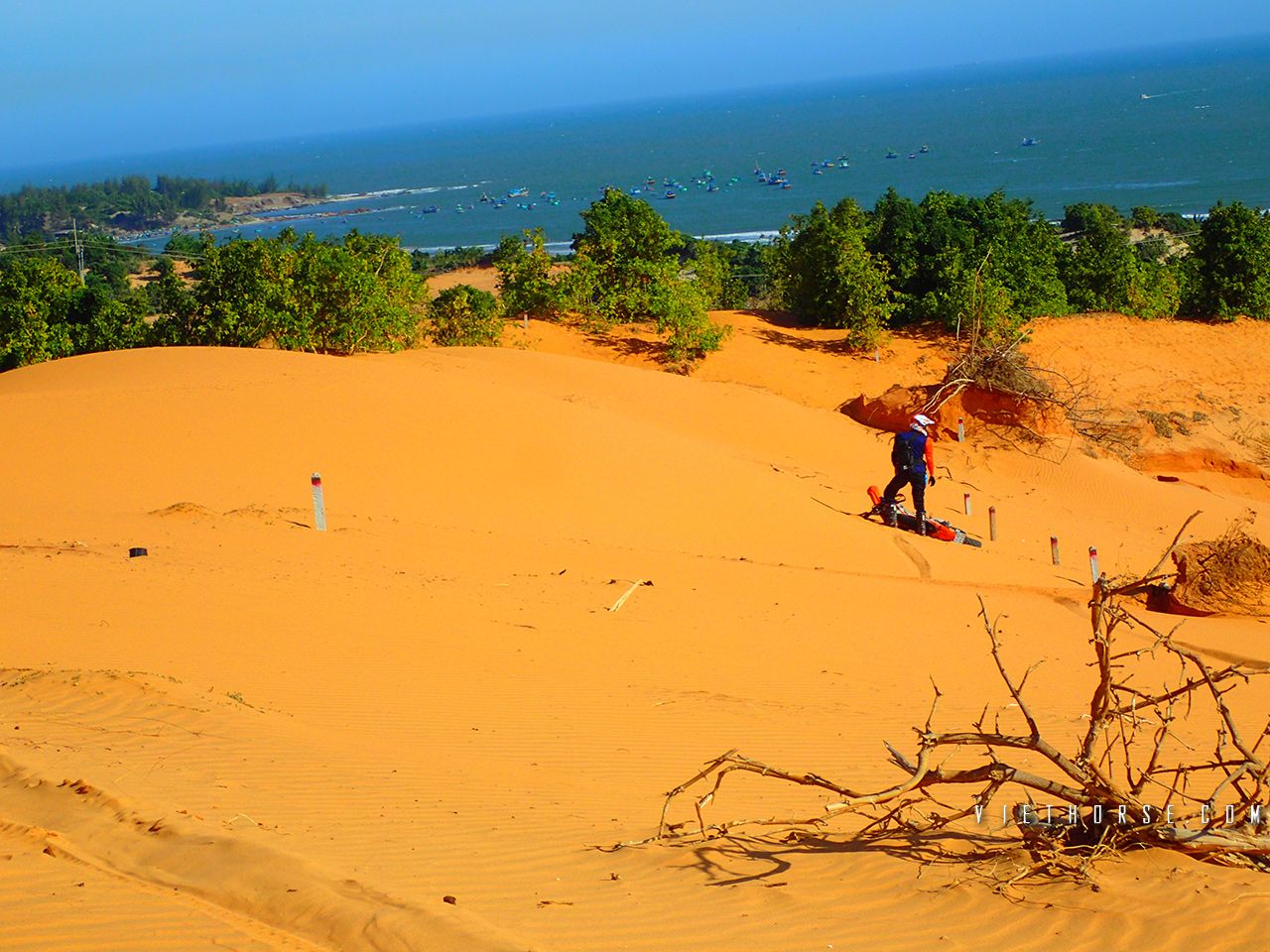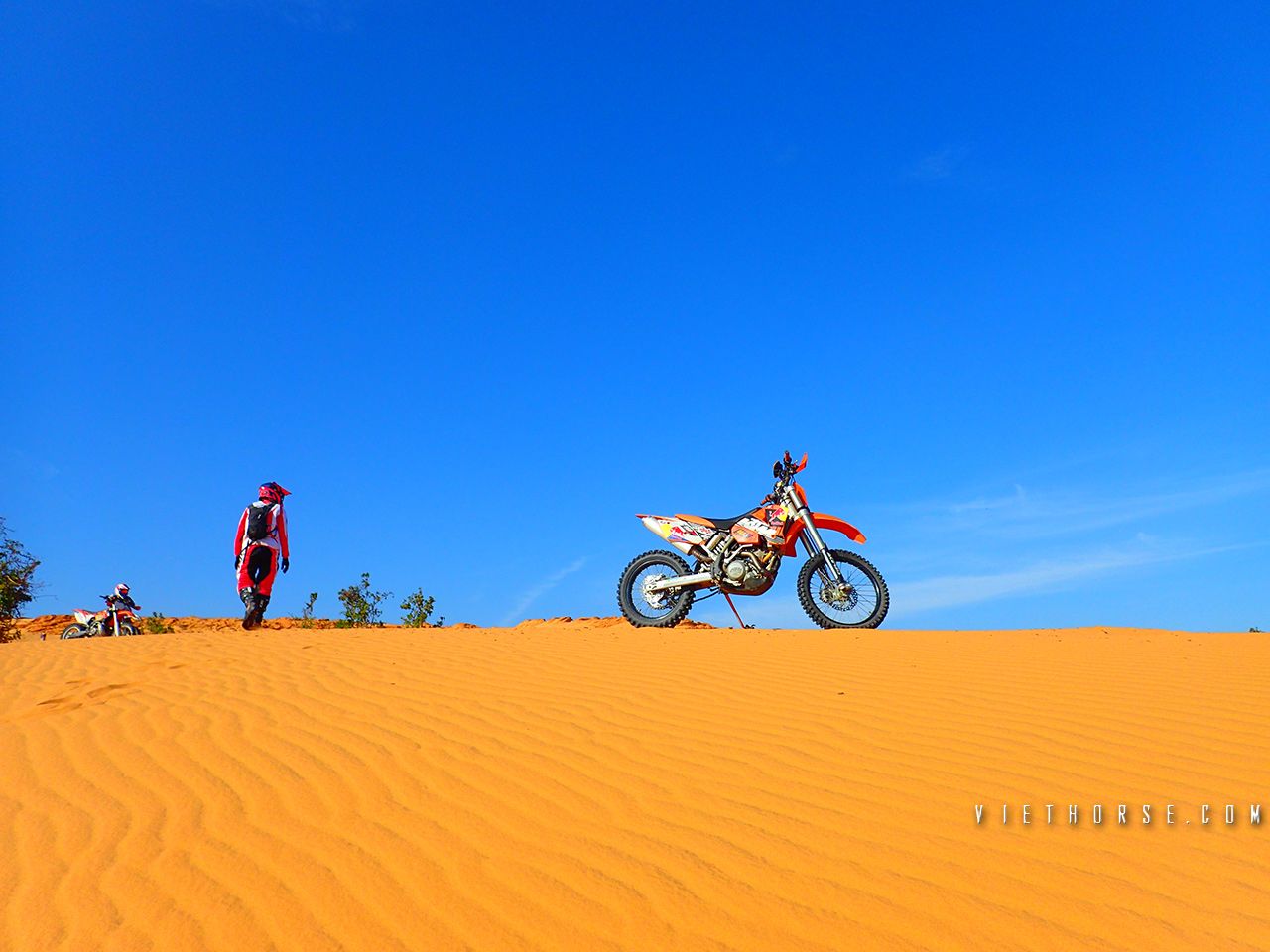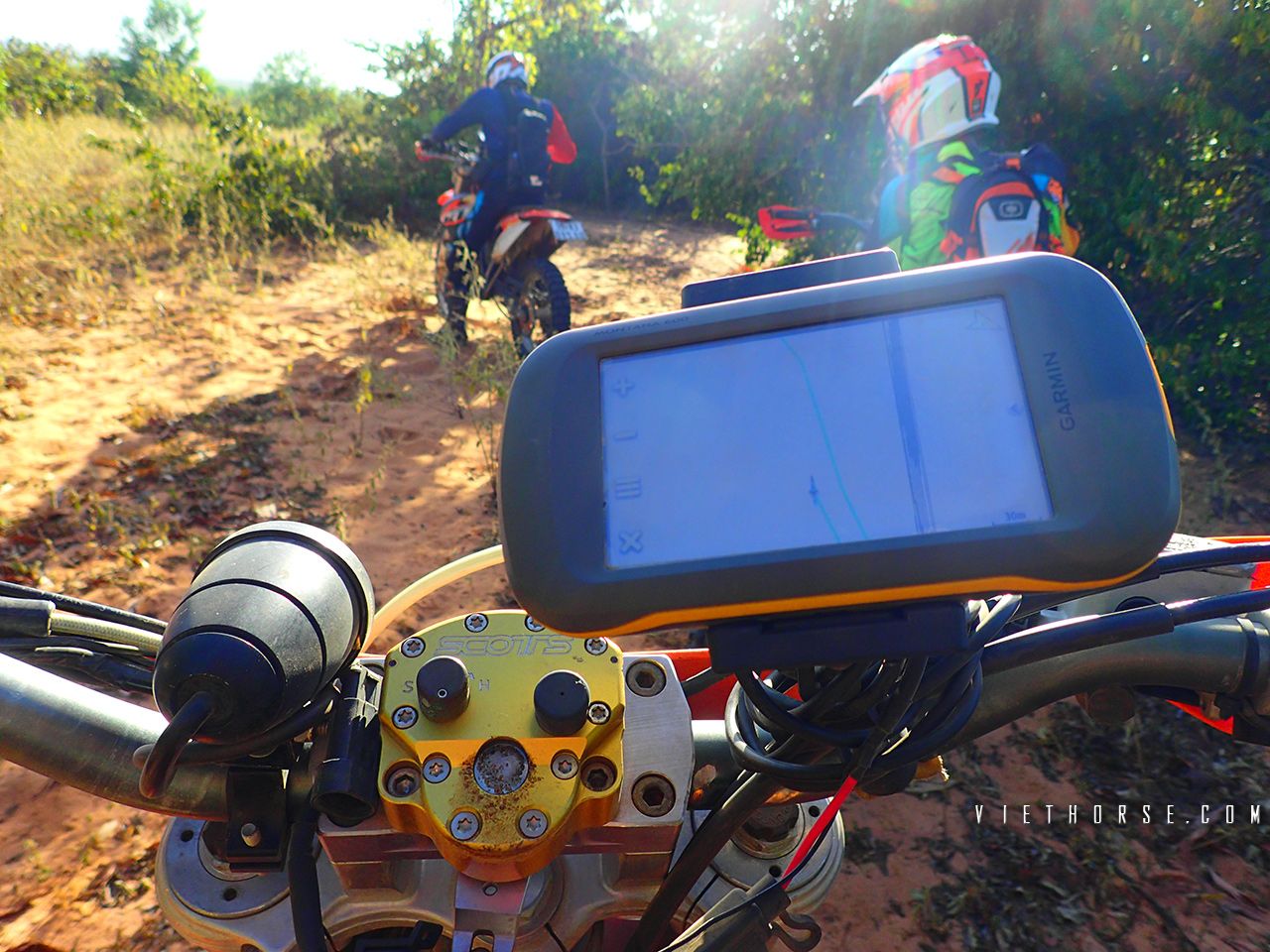 Almost back to the base, I hit the ditch and could not get the bike up. It was really trip highlight – as the engine stator cover was broken: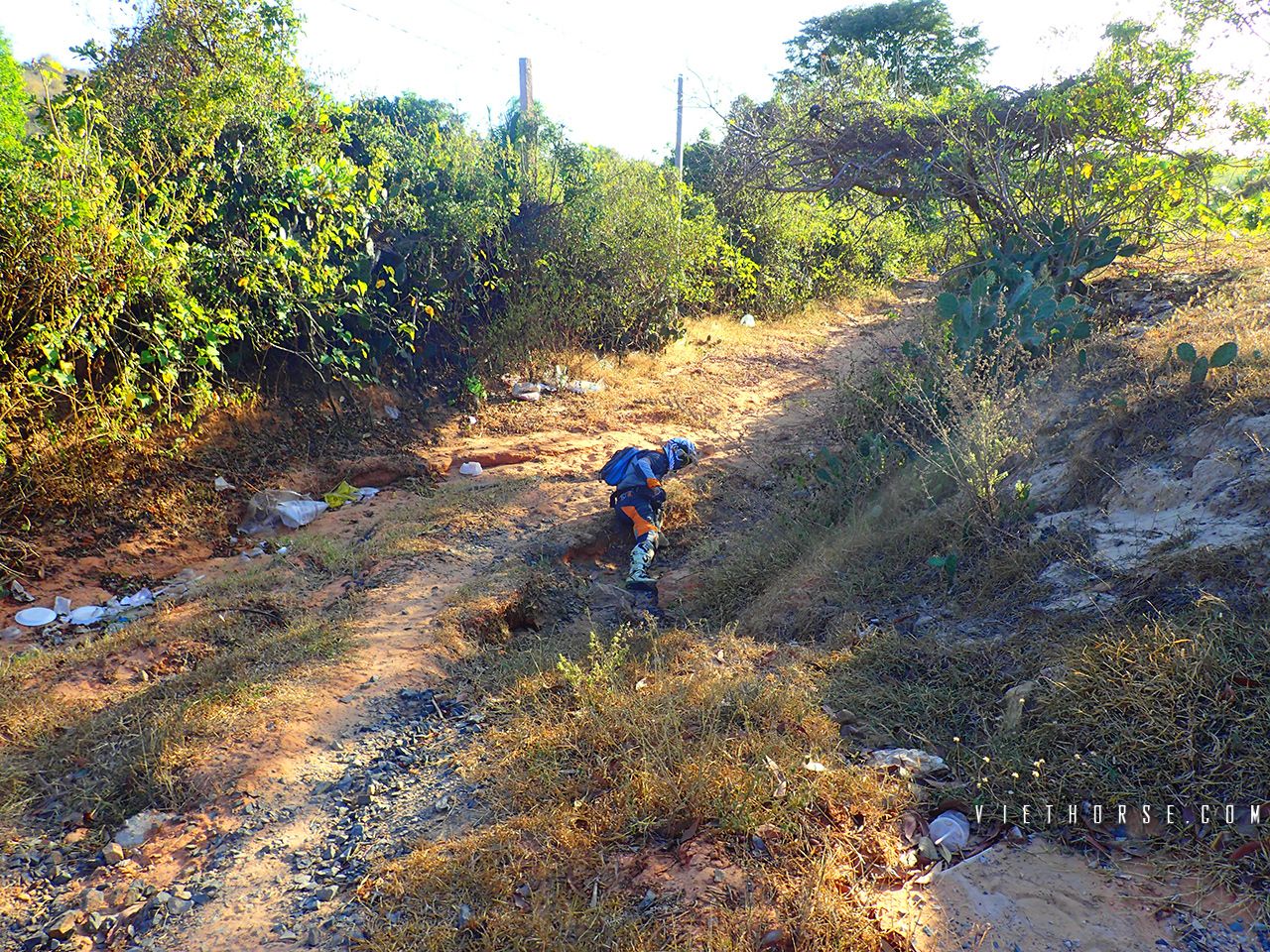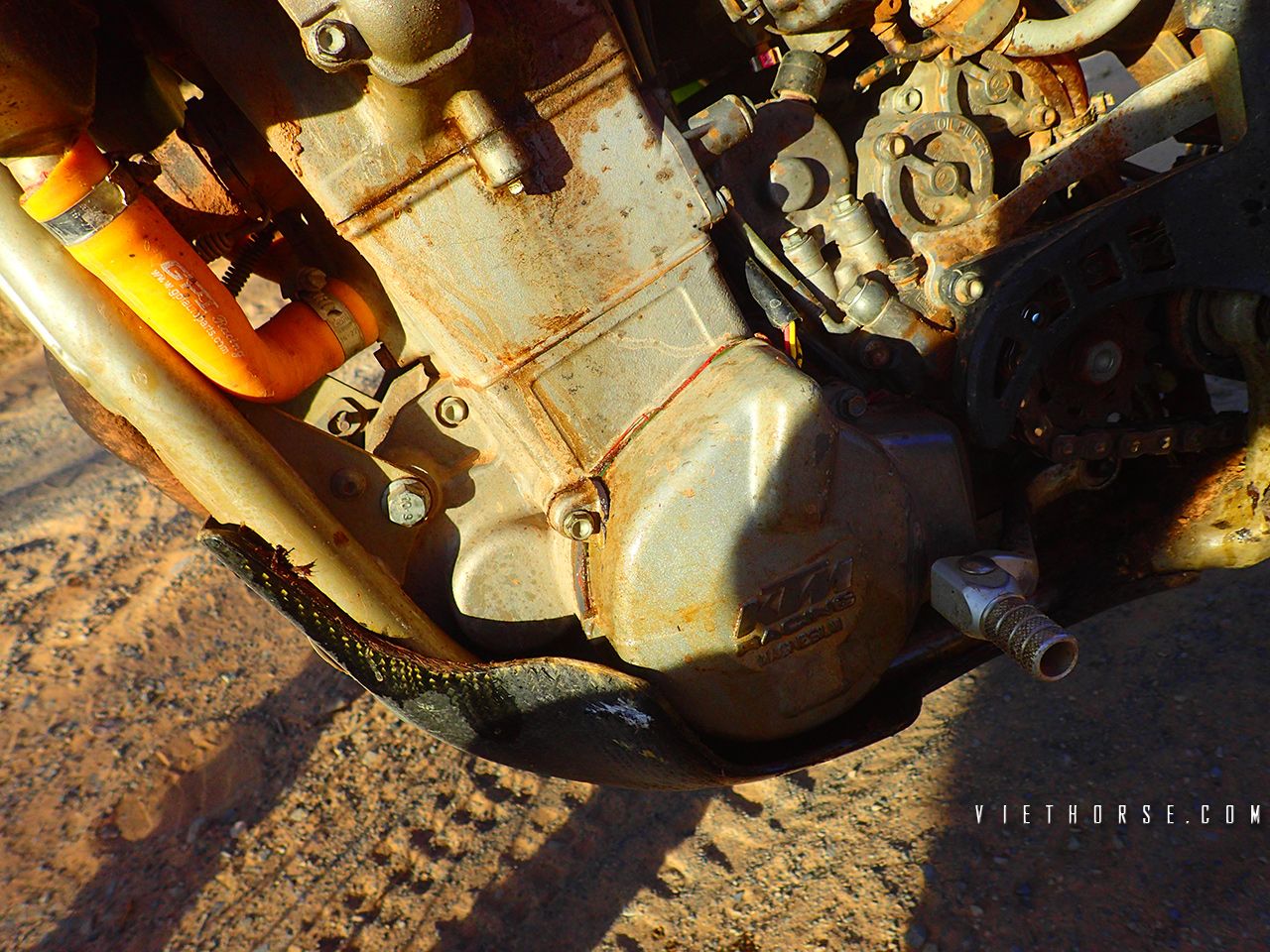 Towing is always fun 😀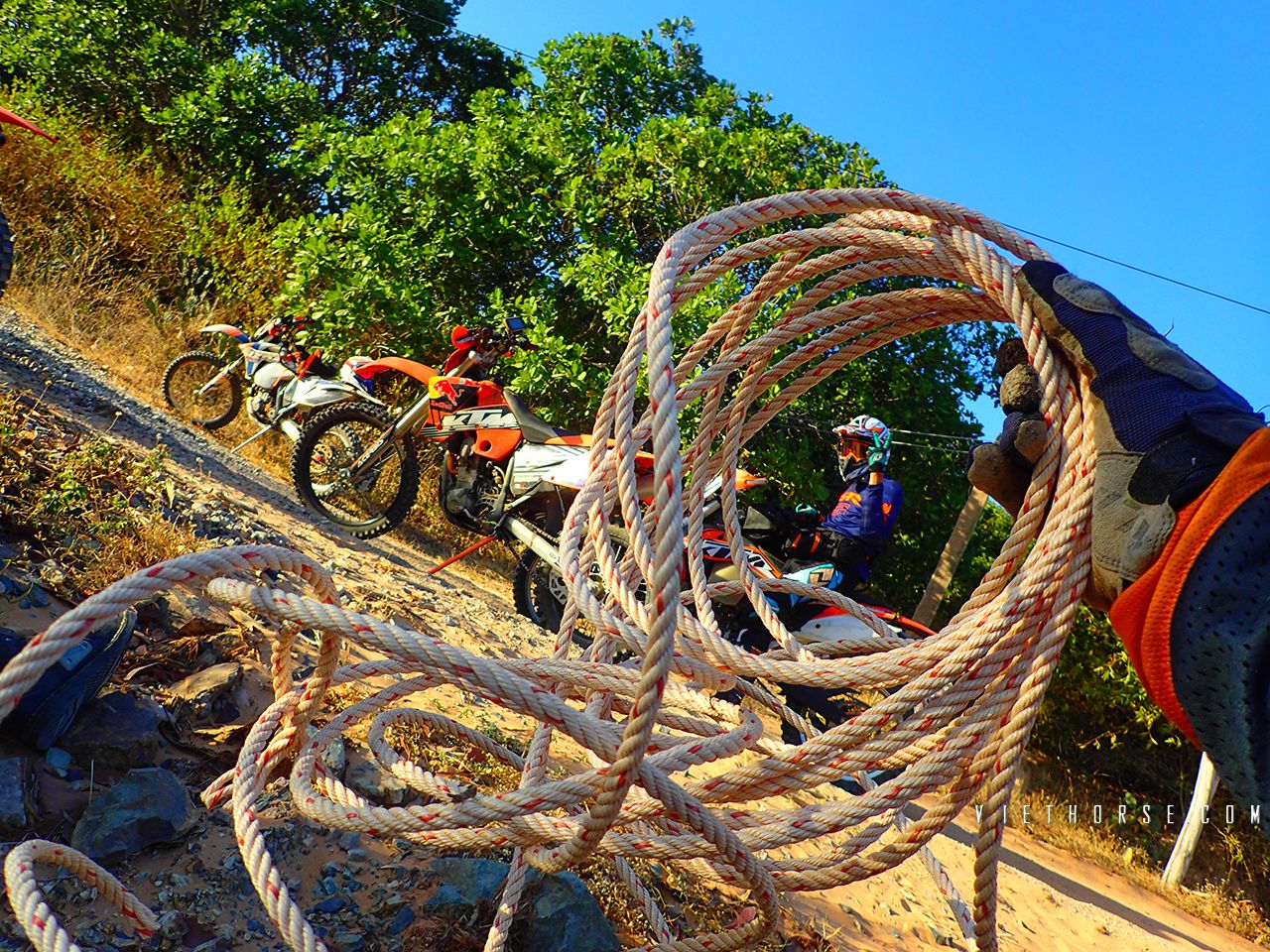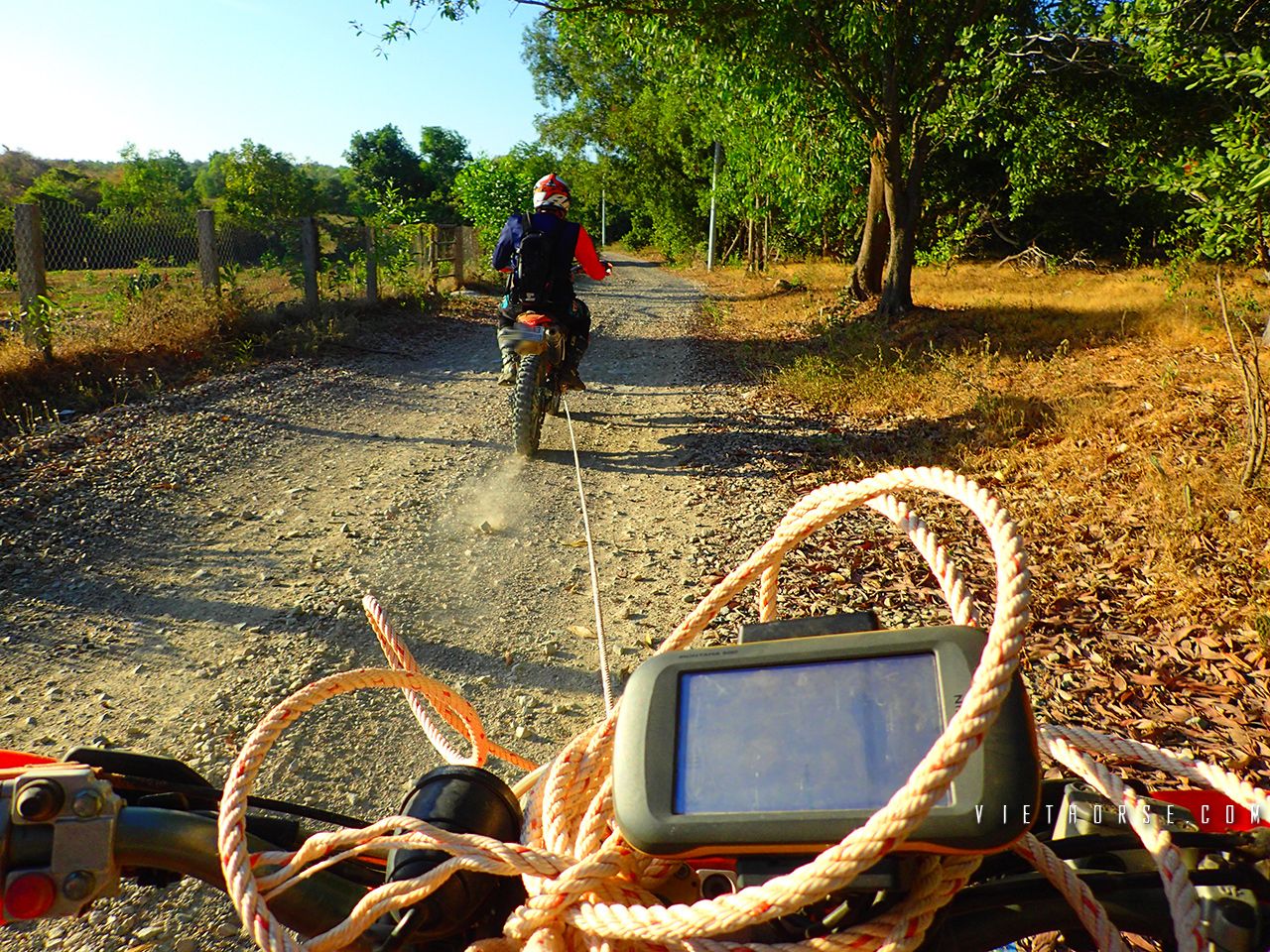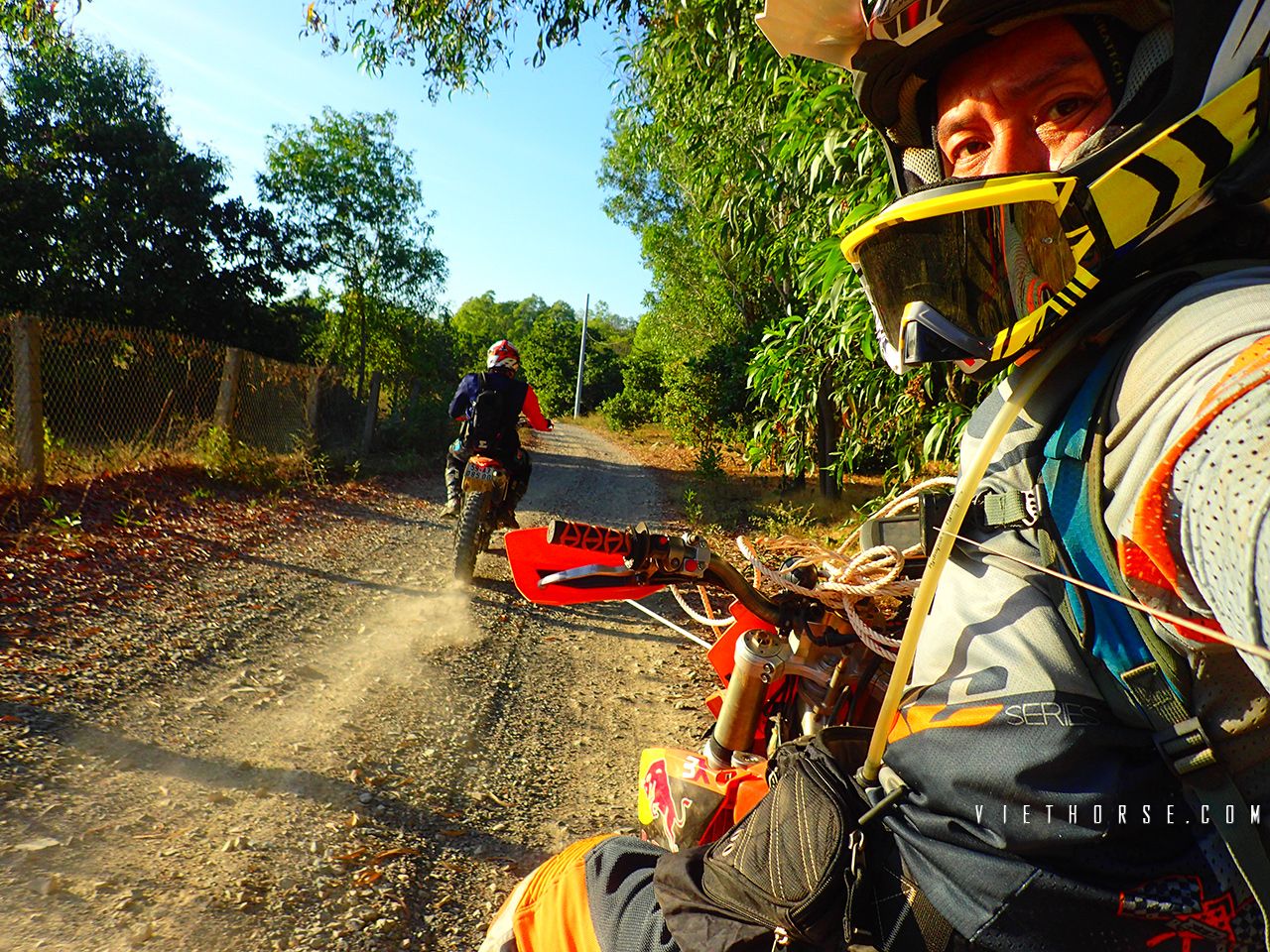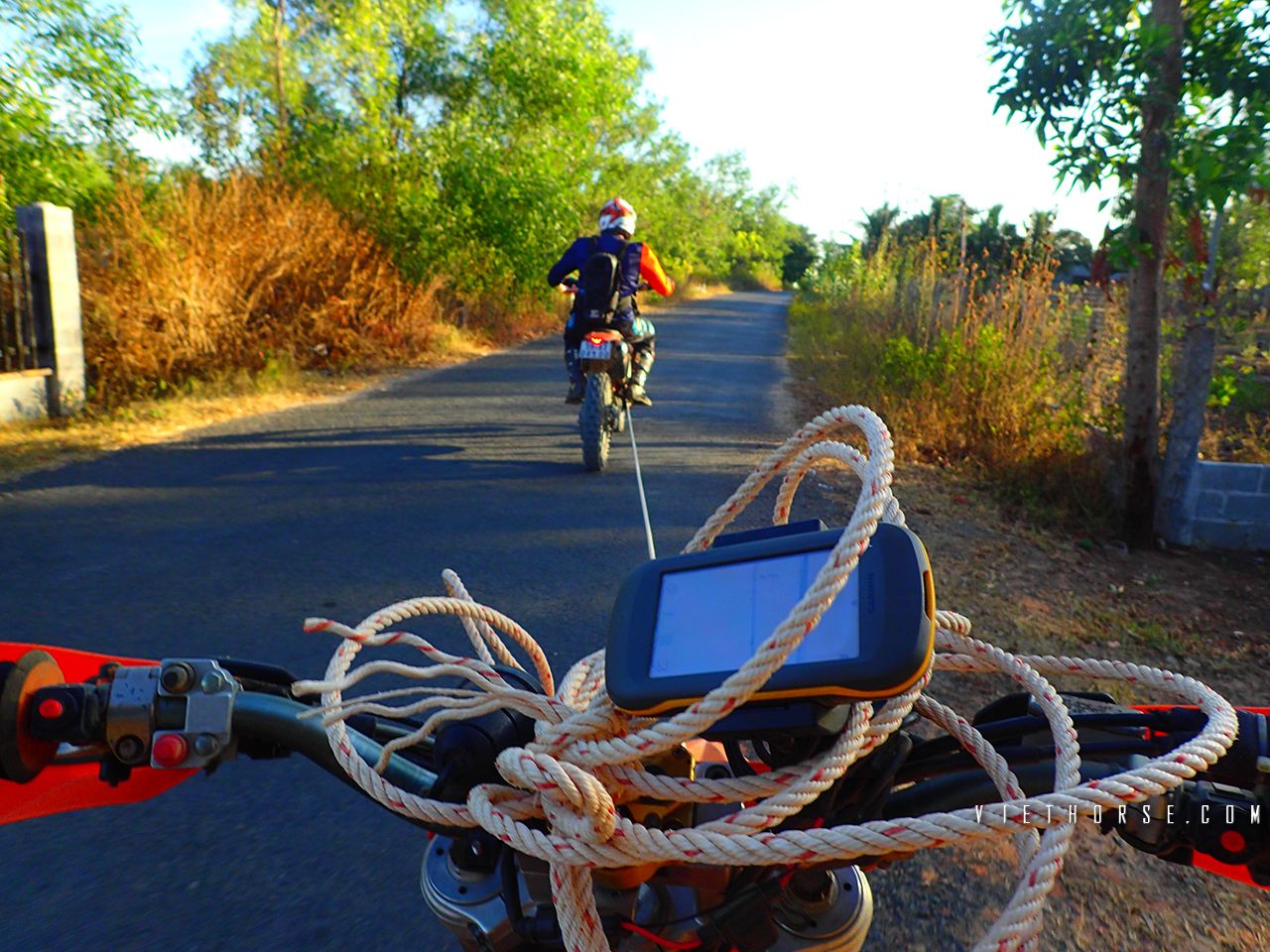 Good friend is always willing to give hand, ahh -leg 😀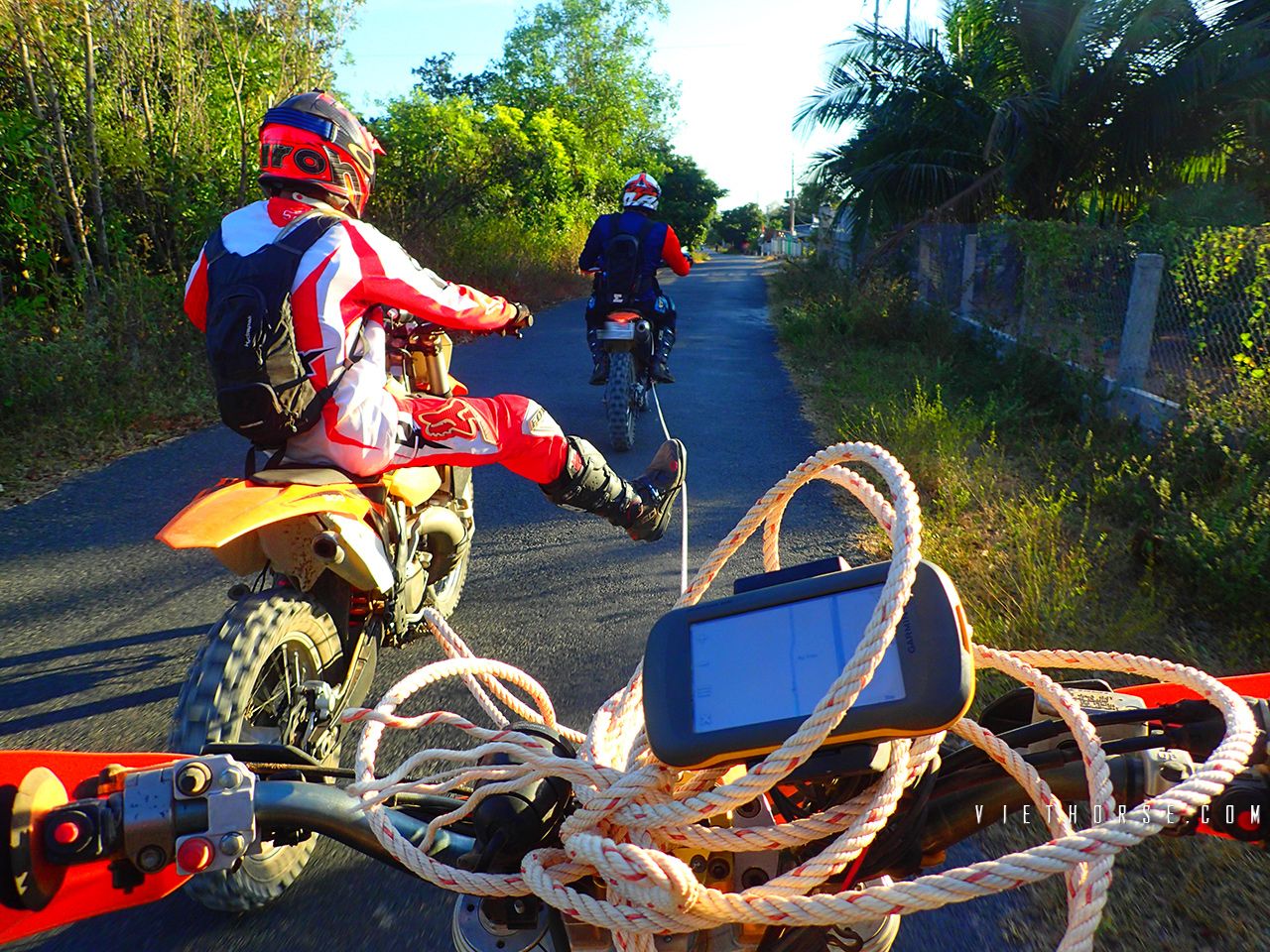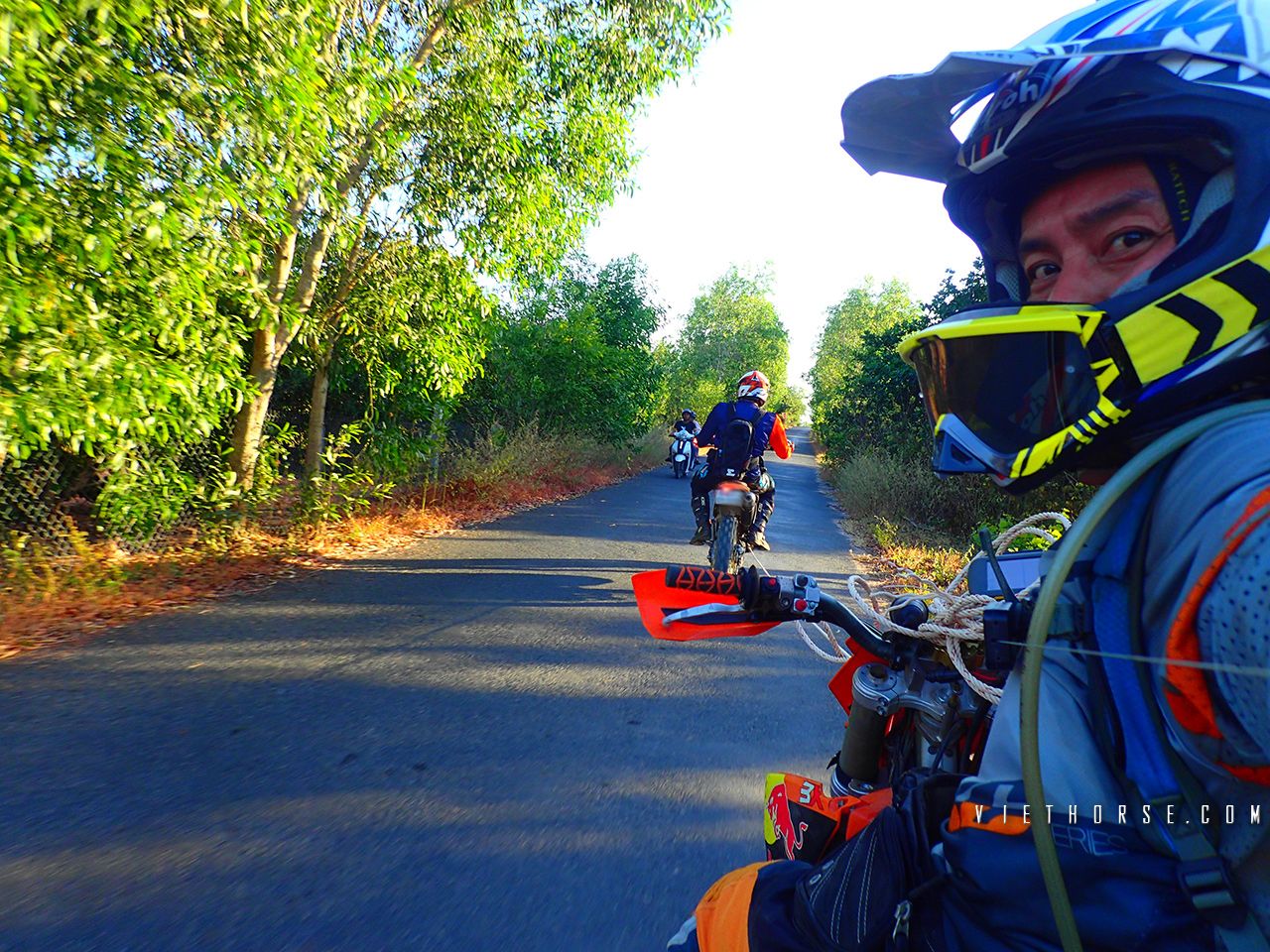 Fun trip, with highlighted engine cover problem – great way to start the 2020.