On my previous BMW GS, a Pelican box was installed as a top-case with special mounting kit, made in Vietnam 🙂
Trên chiếc GS trước, mình cũng đã sử dụng một thùng nhựa Pelican để lắp như một thùng đồ của xe, hệ thống bát để khóa thùng vào xe hoàn toàn tự chế tại Việt Nam 🙂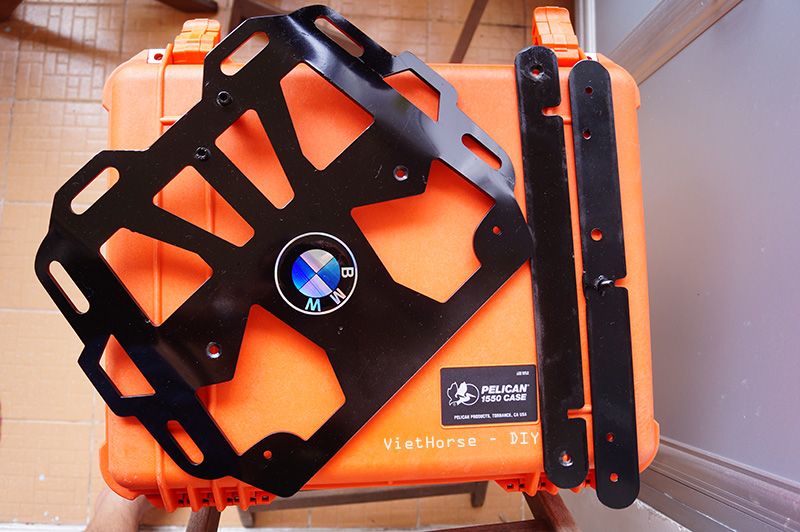 Cái rack này khá chắc chắn và đặc biệt là có chế thêm cả cơ cấu để khóa lại chống mất cắp. Khi đã mở khóa thì tháo lắp rất nhanh.
This rack was really durable, especially I made a locking mechanism which allows me to lock the case on the bike to prevent thief. Once unlocked, the box could be detached or installed very quickly.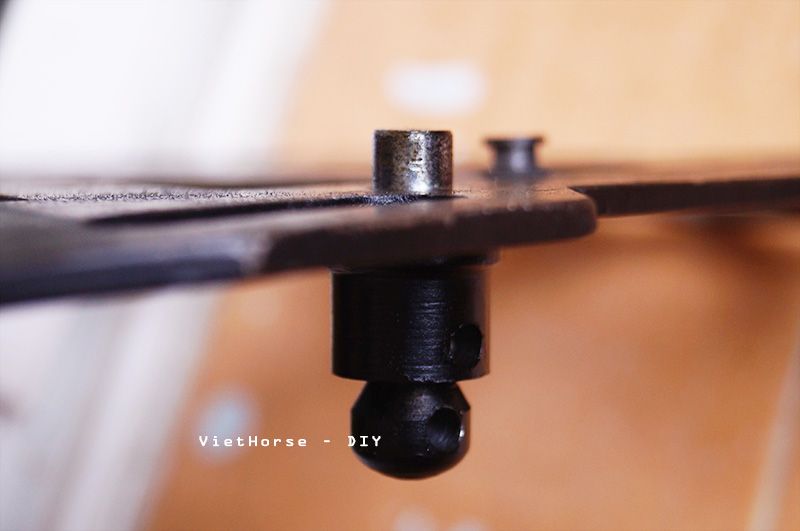 Chiếc thùng này thực sự phát huy tác dụng đối với những chuyến đi dài.
Real good for long trips.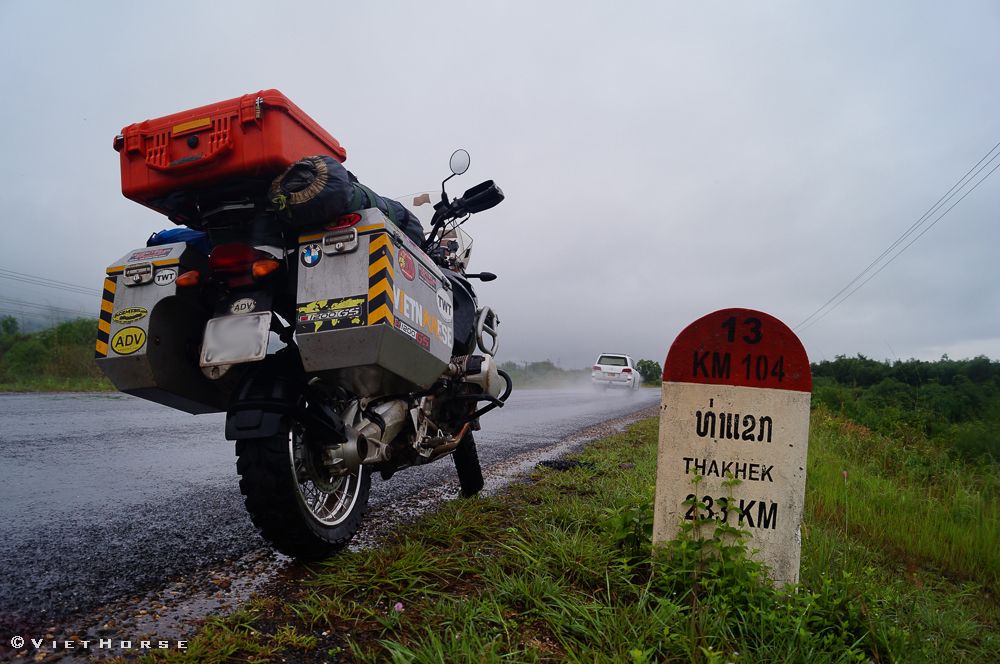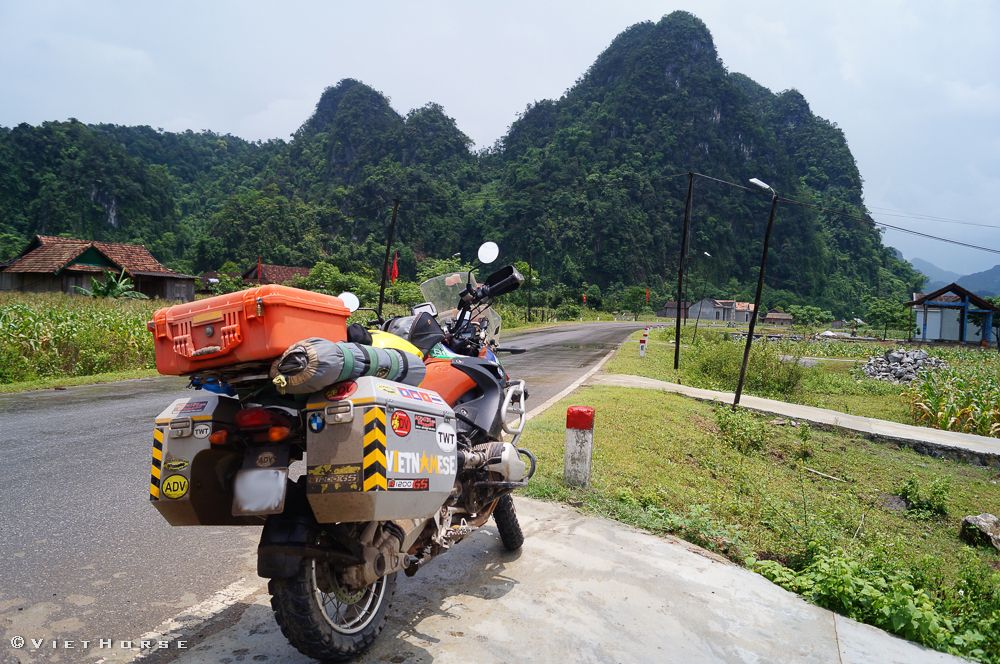 Giờ qua xe GSA này cũng vẫn thích Pelican, nên phải kiếm bằng được một cái về, lần này là loại nhỏ hơn, đựng đồ nhỏ nhỏ, có thể cố định lên xe mọi lúc mọi chuyến đi.
Now coming to this GSA I still want to have a Pelican case to be mounted. Smaller size for this time. And this one could be use for every riding trips.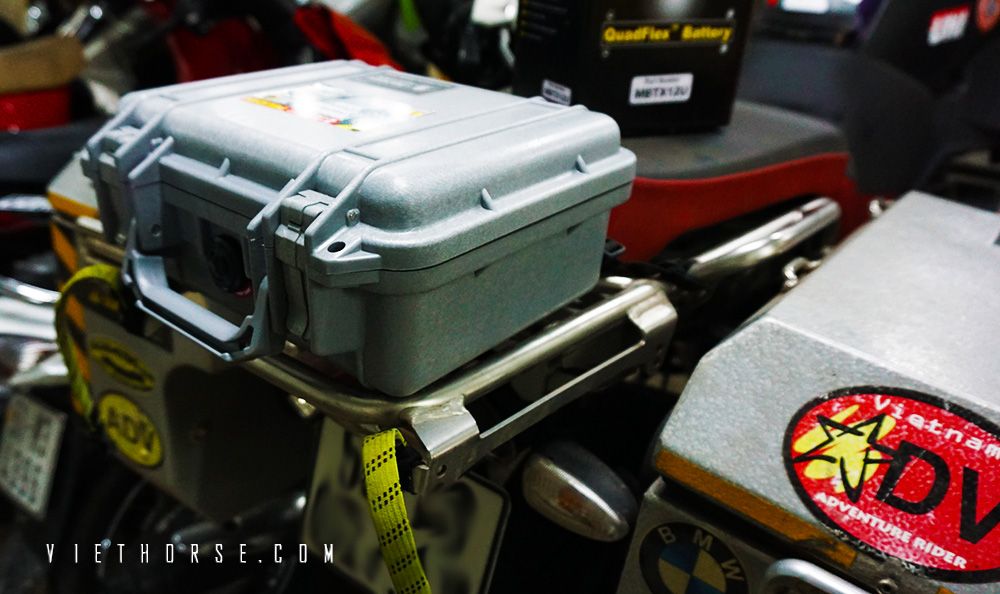 Vẫn đang nghiên cứu xem cơ chế bát gắn và khóa thùng thế nào cho gọn nhẹ, chắc chắn và cơ động nhất.
Still studying the mounting solution which meets all my requirement: light, durable, quick.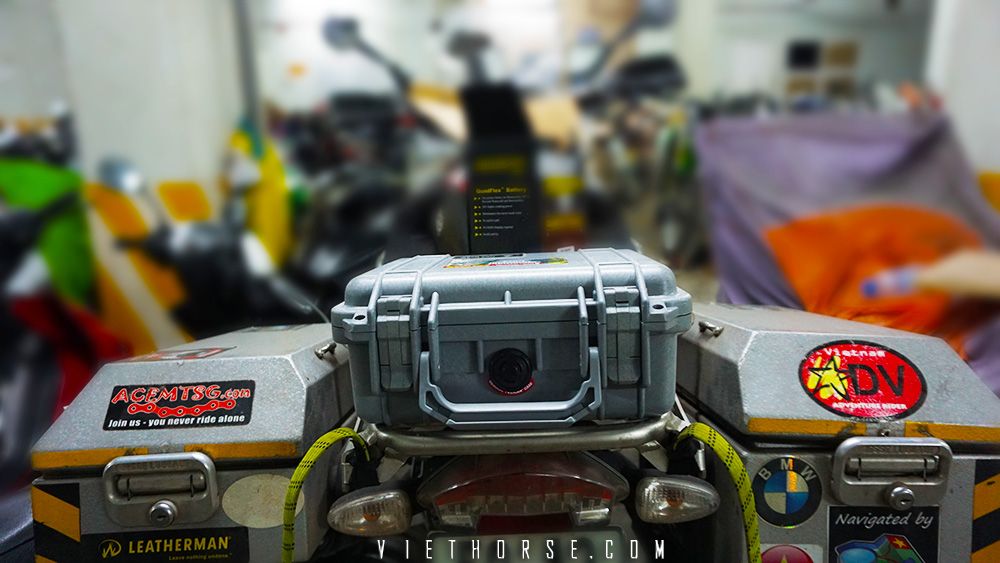 ============
Update NOV 2016
Rồi, bây giờ thì mình đã hoàn thành bước đầu của quá trình lắp đặt thùng Pelican loại nhỏ.
Okay, now I have done with the first stage of DIY for the smaller Pelican top case.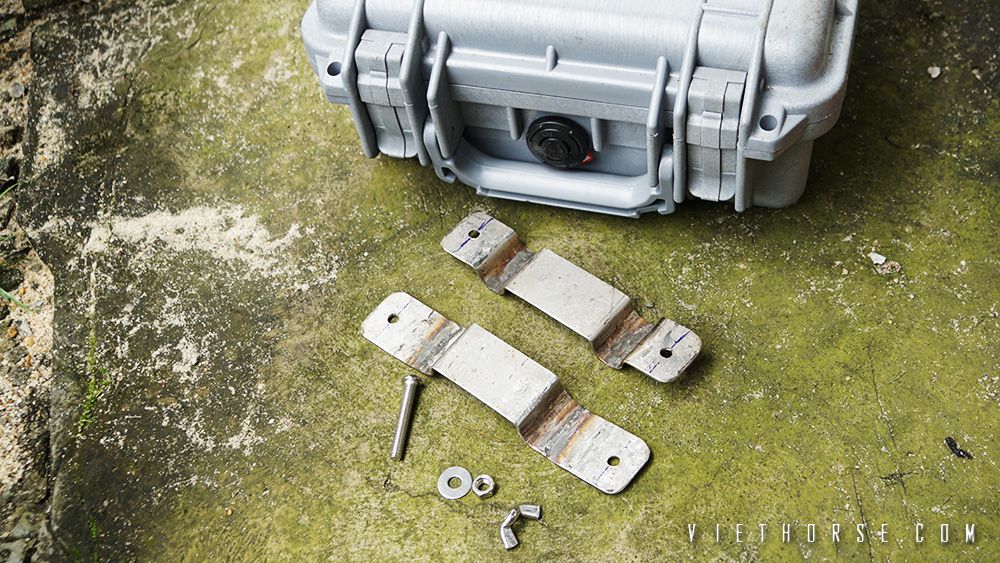 Hai thanh inox được uốn để thử nghiệm, theo 2 cách khác nhau / Two stainless steel flat bars were made as the mounting base.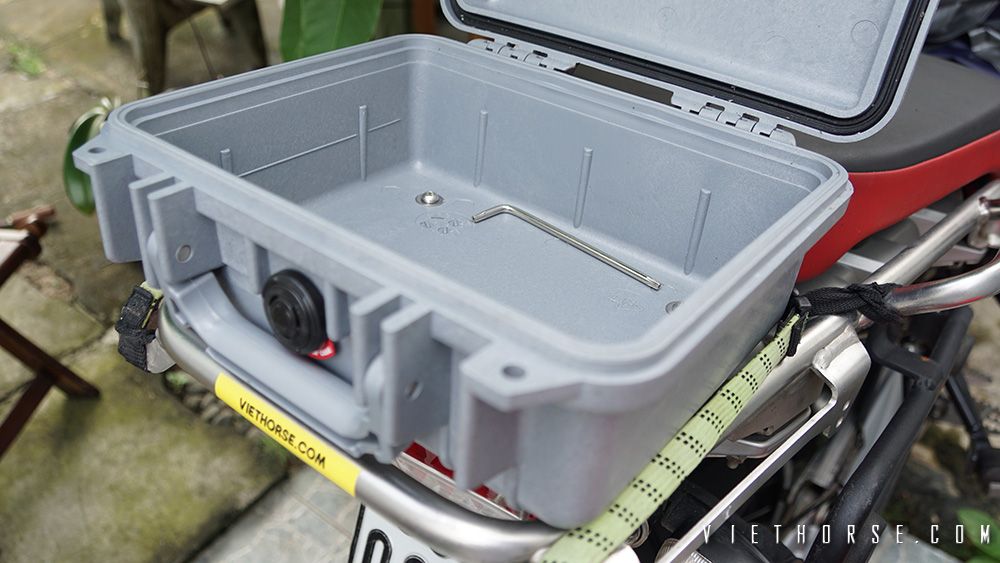 Hiện tại đang dừng lại ở cách lắp đặt tạm thời này. Cơ bản là chắc chắn, không bị rung lắc khi di chuyển, tháo lắp cũng không quá khó. Tuy nhiên chưa thỏa mãn yêu cầu về thẩm mỹ và chống trộm 🙂
For now, just happy with this installation. Basically firmed, no vibration during riding, not so difficult for dismantlement. However, I will spend some more time to make it nicer, more security.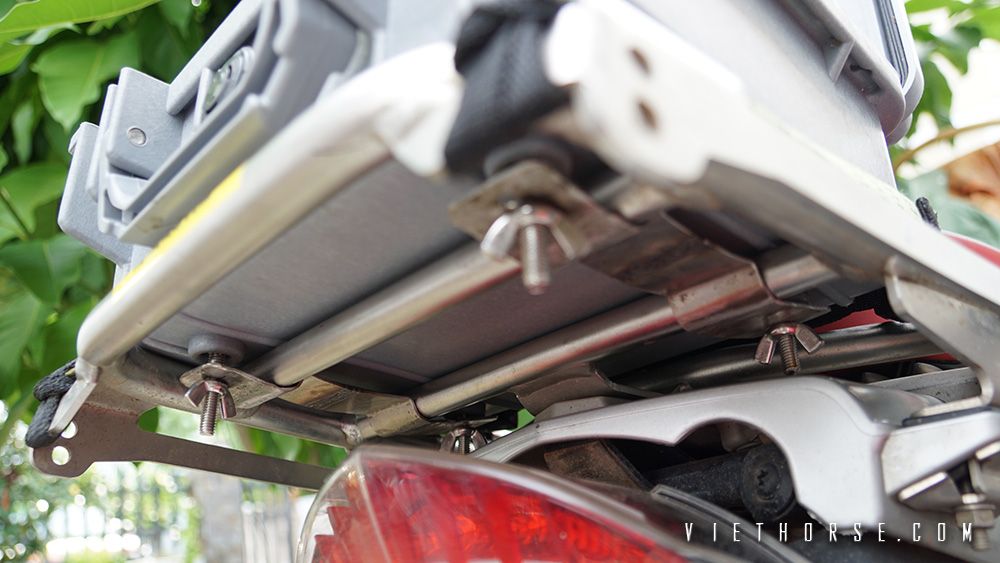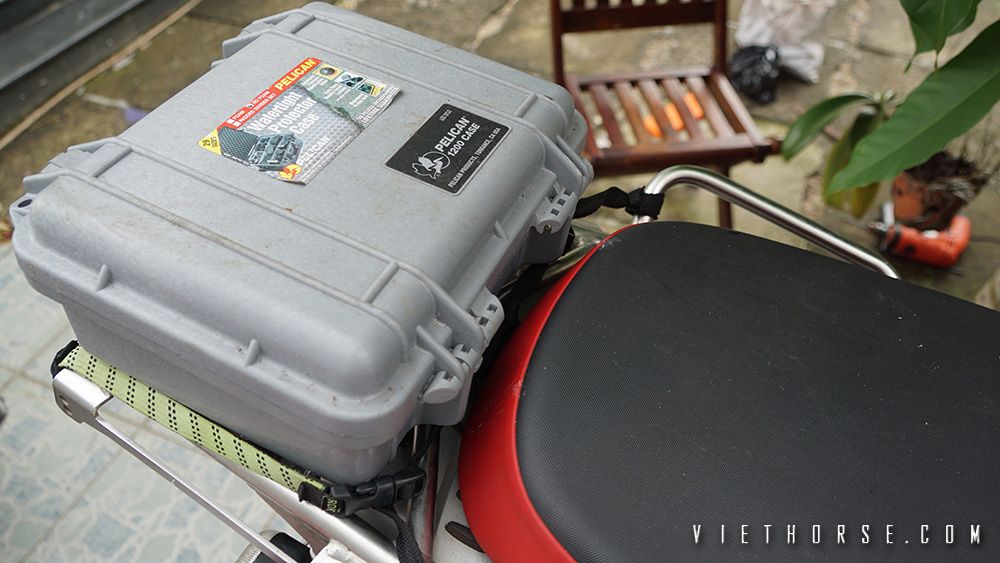 So sánh 2 cái thùng Pelican nào, thùng 1550 quả thật là bự chà bá :))))) / A comparison, just for fun 🙂