Weekend, weekend, weekend…. and I need for a ride.
My GSA has been stored from road-trip for months, just having some short rides commuting to work to make sure the engine oil still in liquid form 🙂
Not today,  I go for a trip, even though it is not really a road-trip.
The trip actually begins almost 60kms away from home, where we about to cross the river: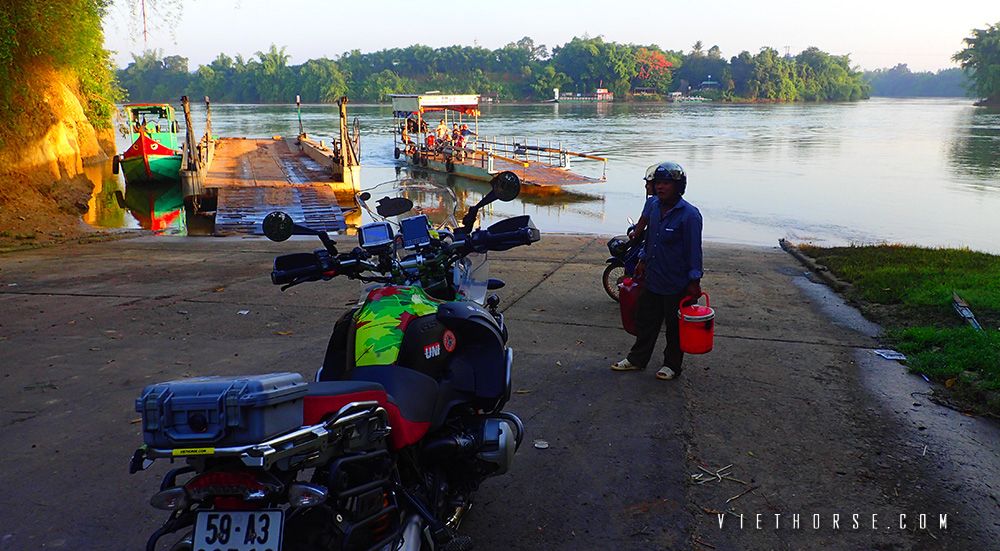 I thought we would be on the bigger ferry, but I was wrong. The super small ferry is for two of us, and a small bike of the locals.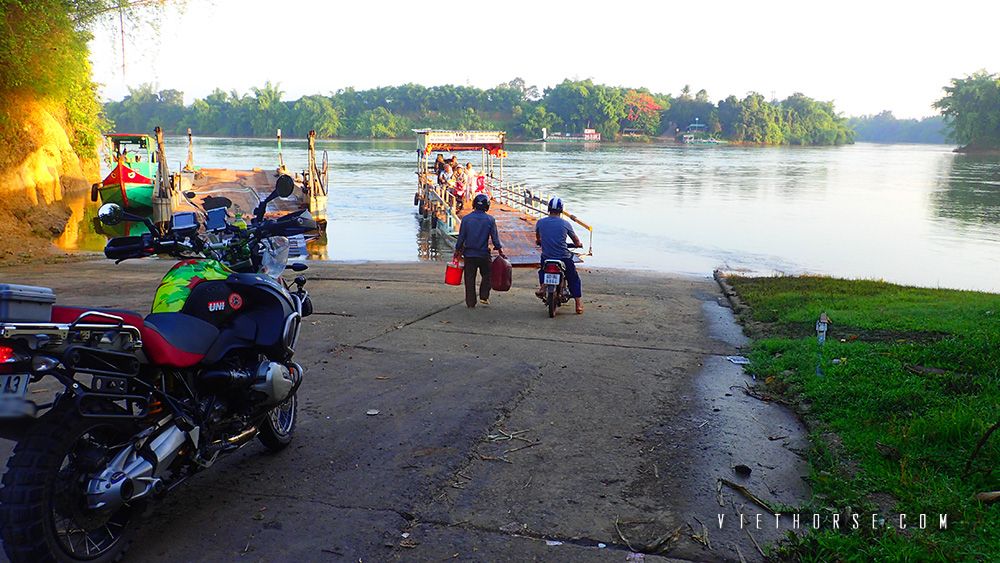 On the Ferry: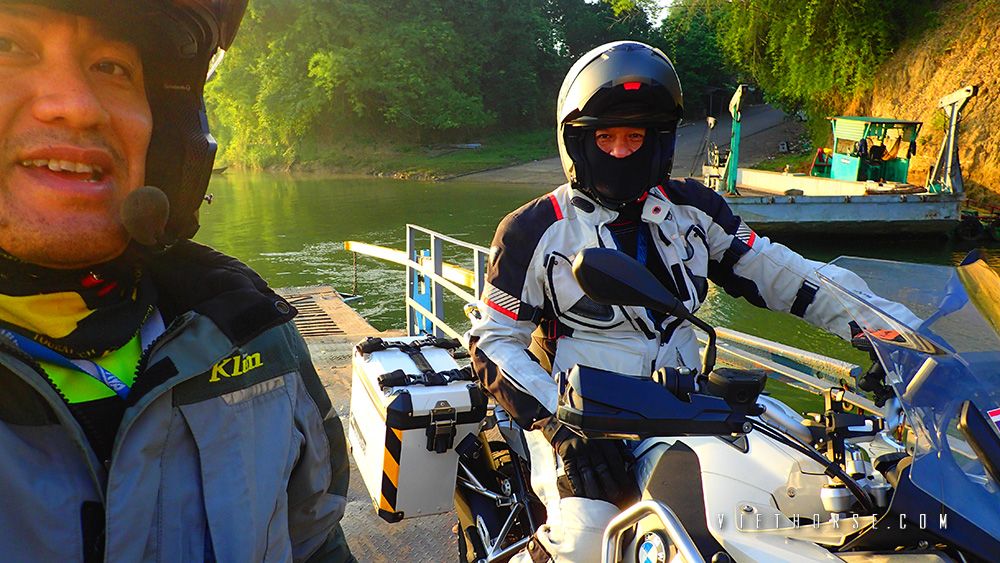 Actually all the ferry has only one gate for both entry and exit. Motorcycle need to make u-turn on the ferry for disembarkation. Not easy at all for our bikes.
My GPS cable has power issue and no charge, the battery went out after few hours of using.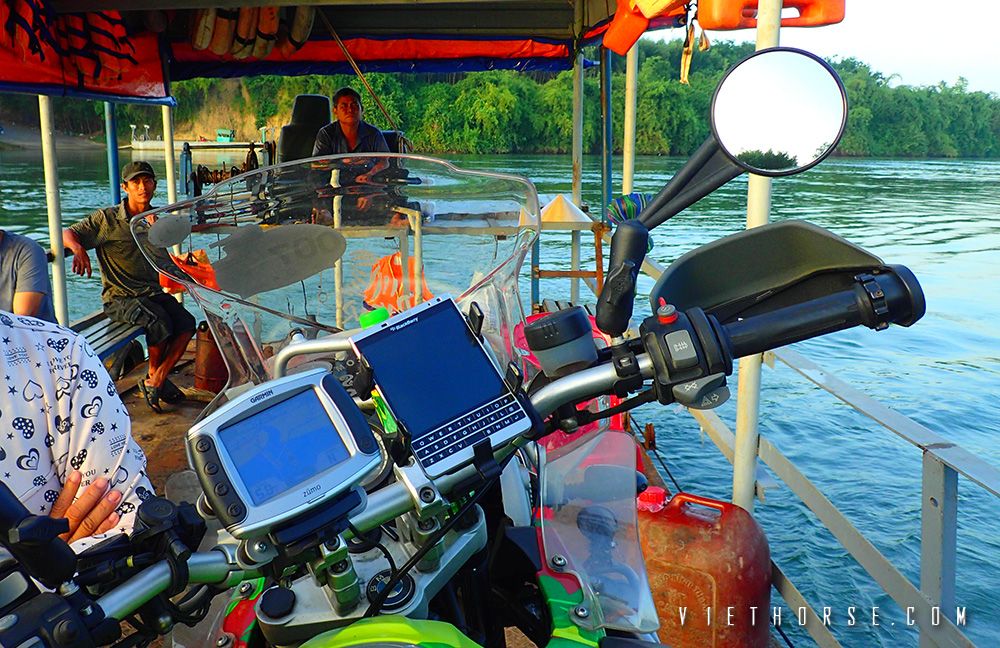 We turned and pushed by buddy's bike off the ferry fist as he has bulky panniers still on his bike: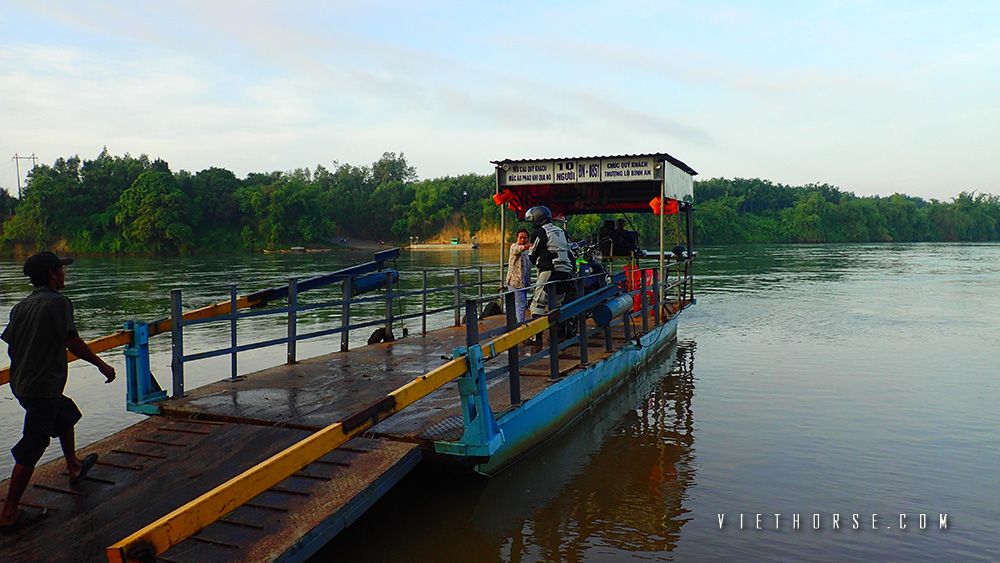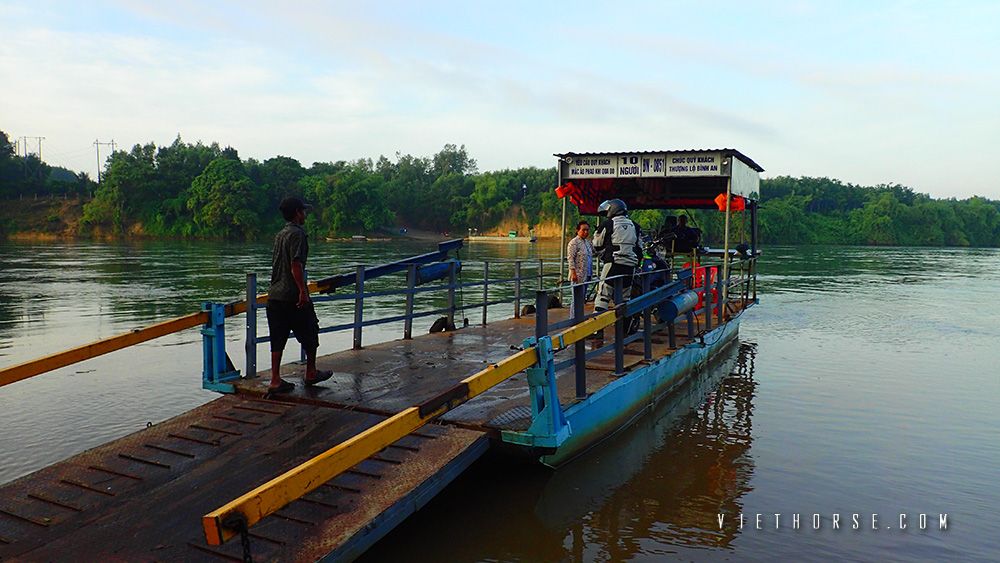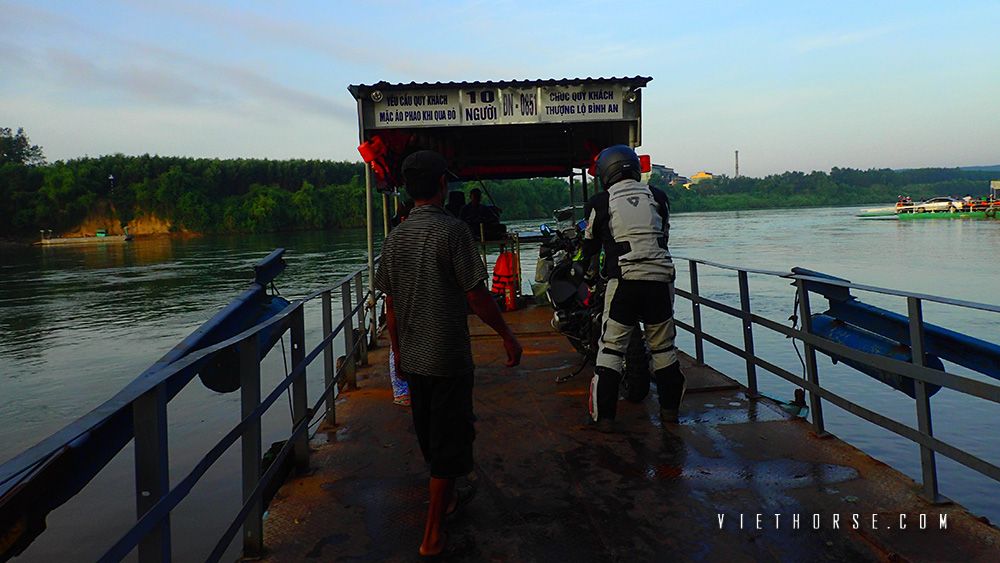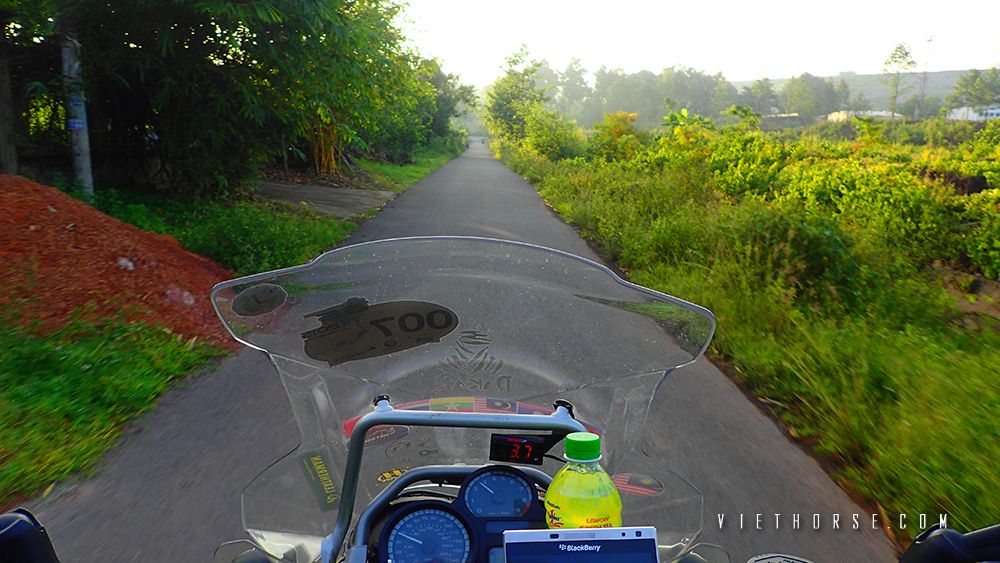 We then made a ride around the hydro-power plant lake.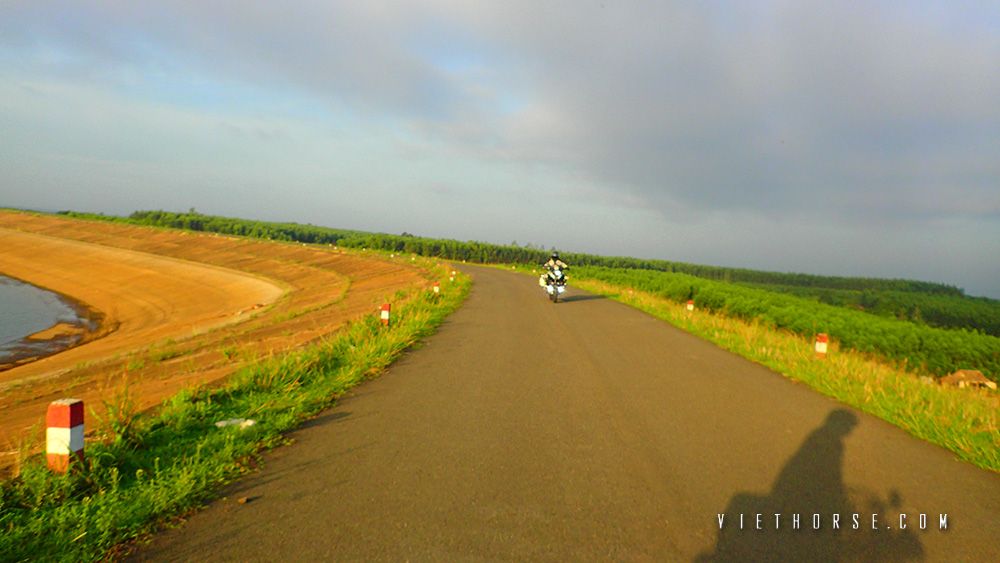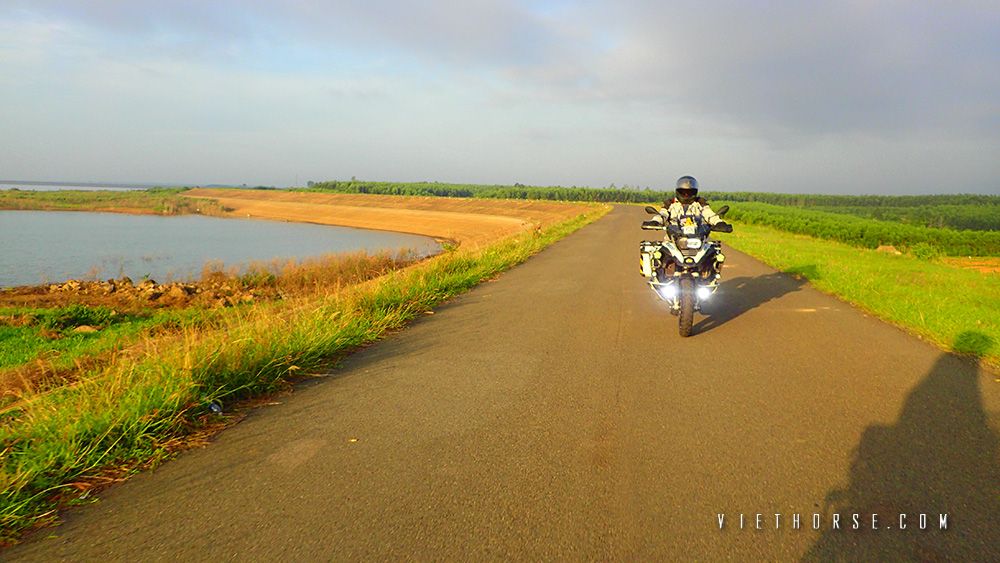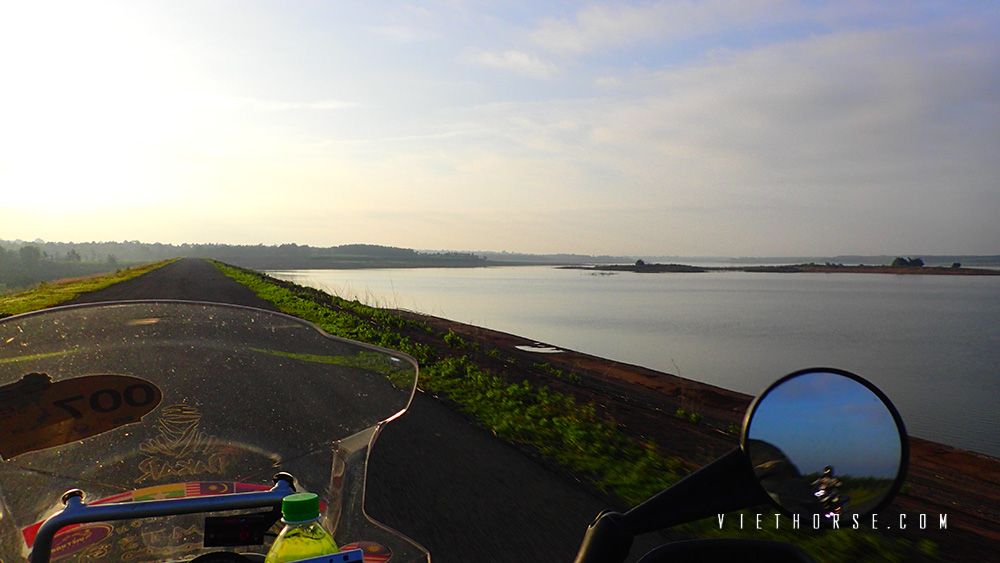 Someone definitely had a fun night before, and they don't even care about us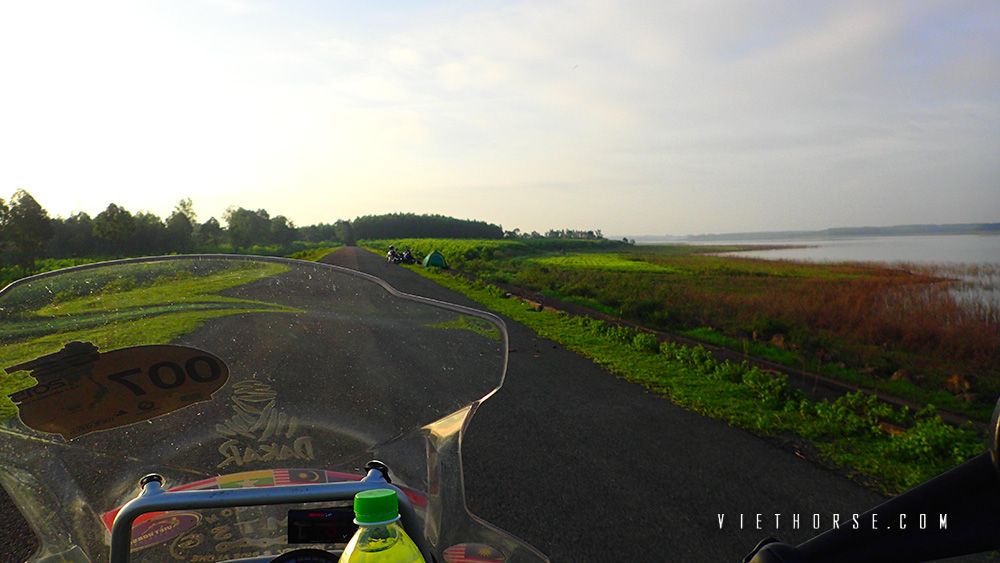 Off the lakeside, went for some dirt roads: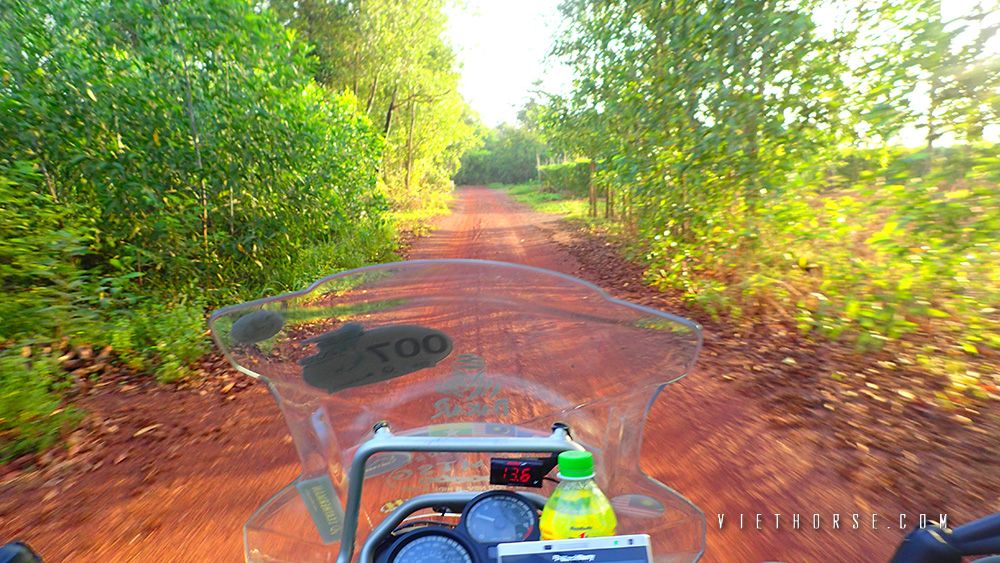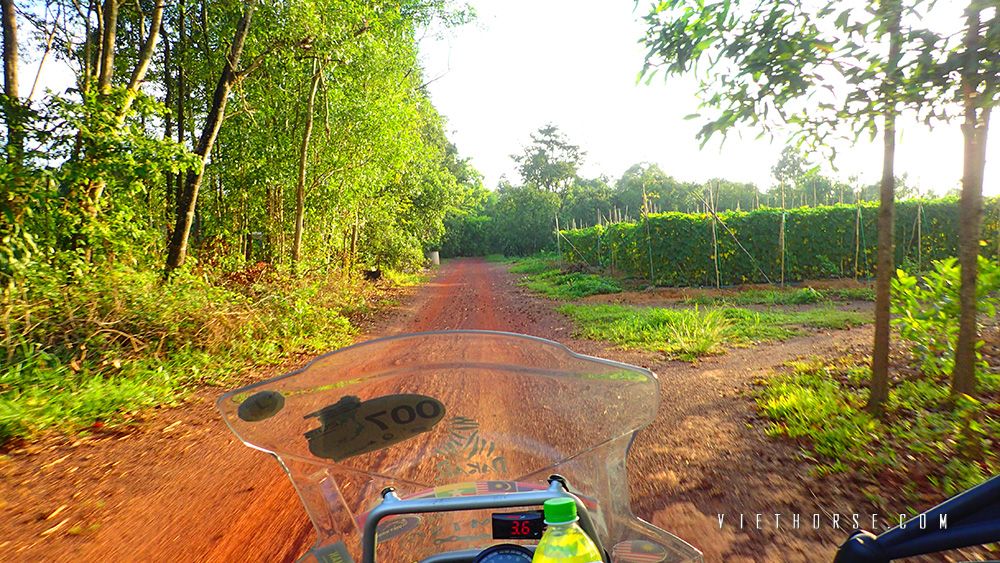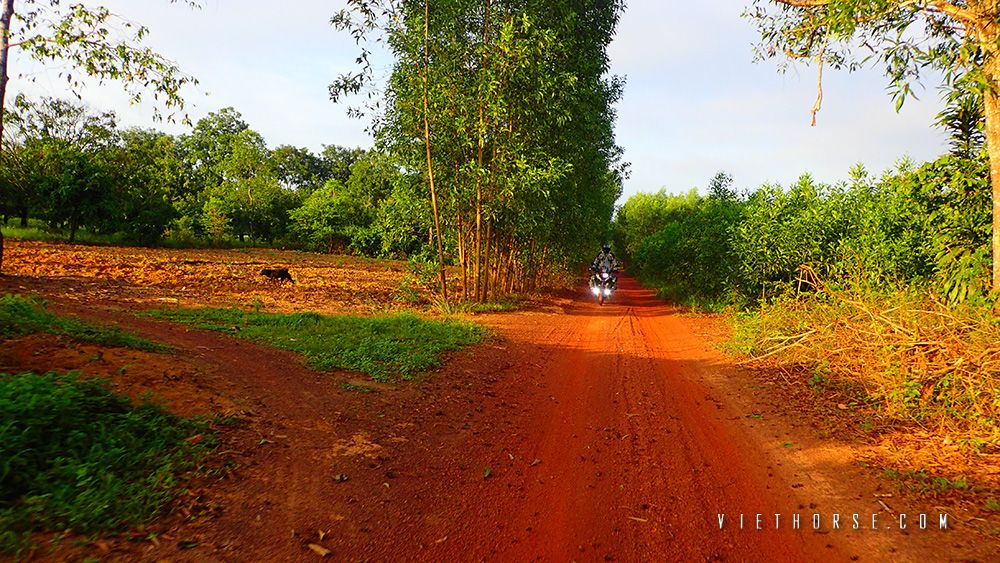 It was still wet after the rain last night so we did not have much dust, that's good one.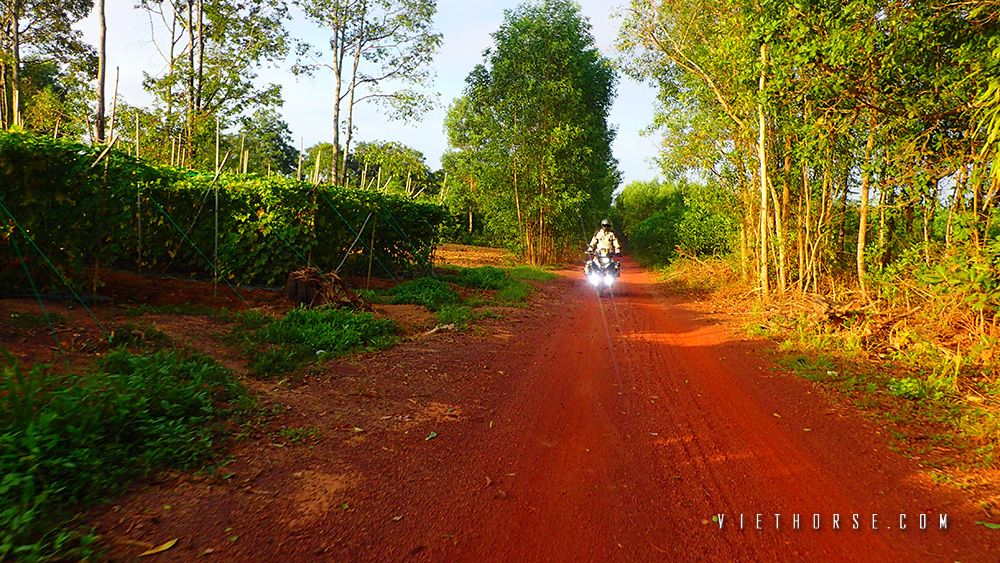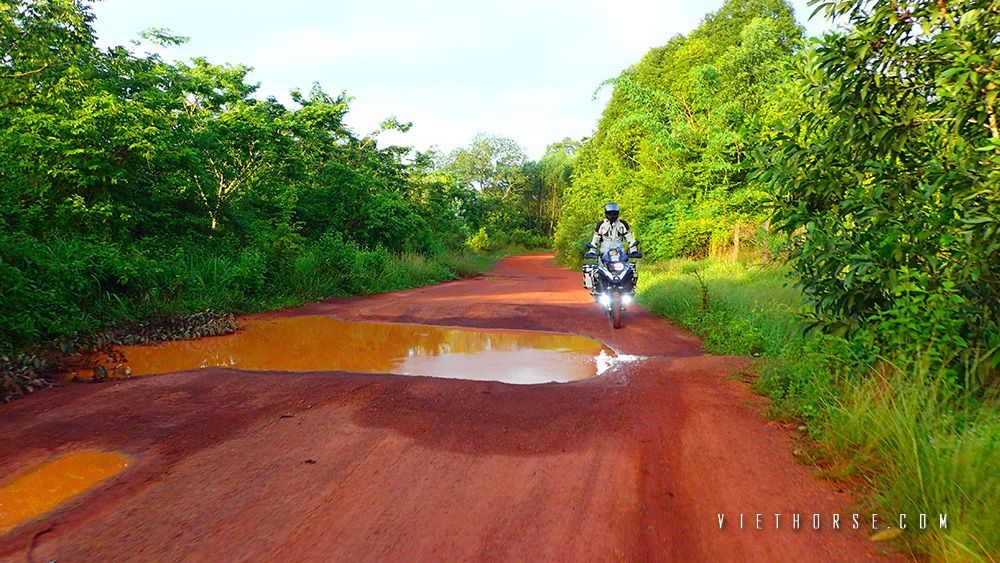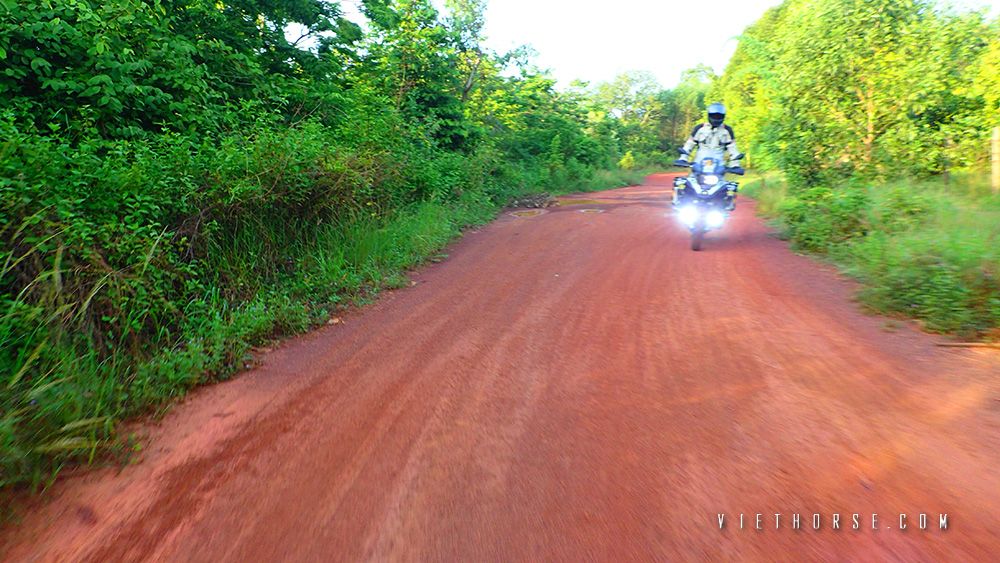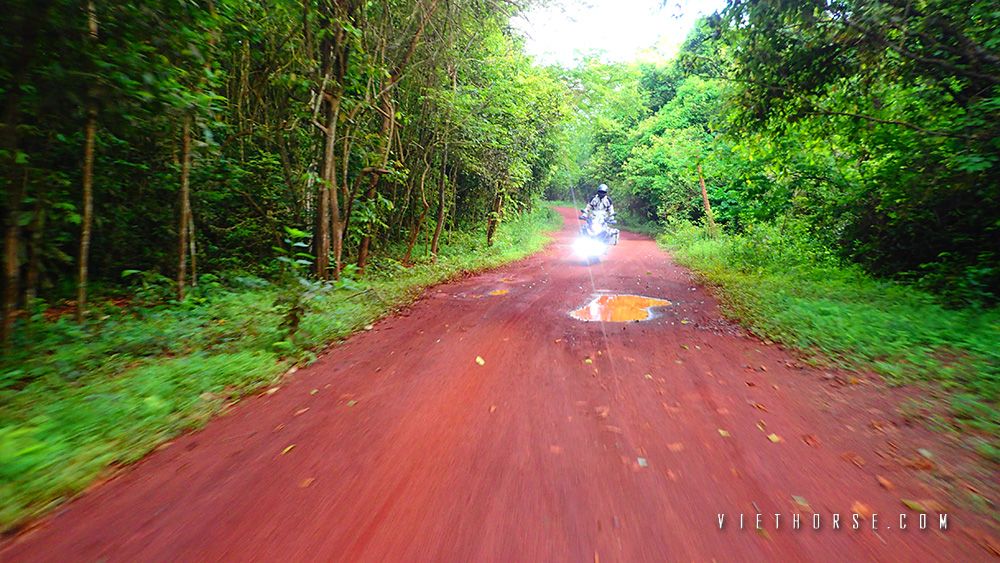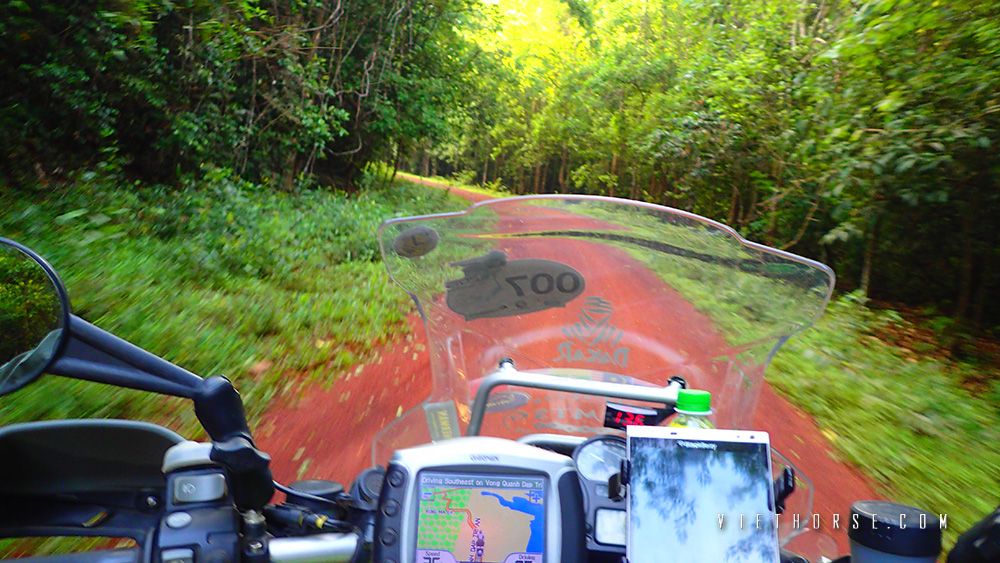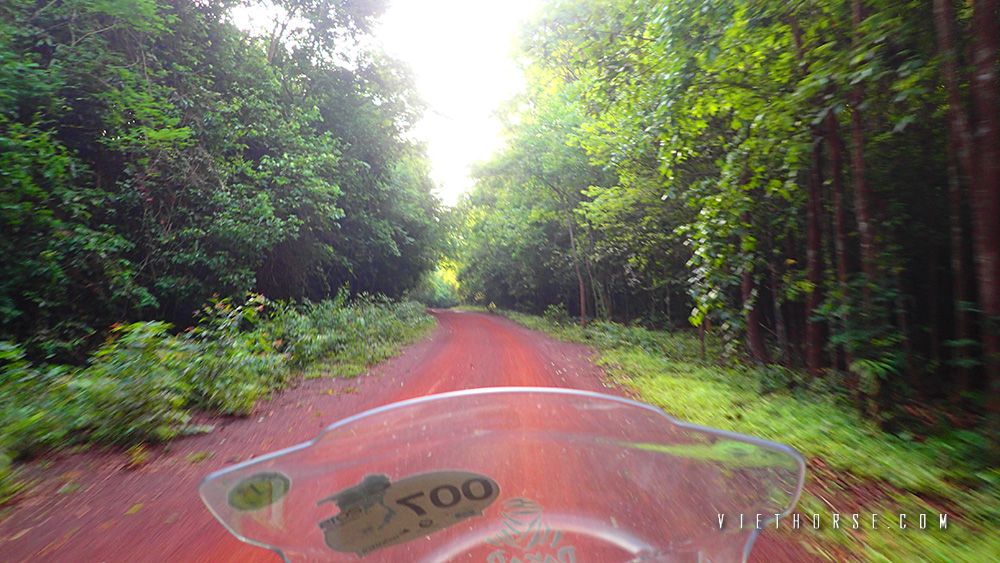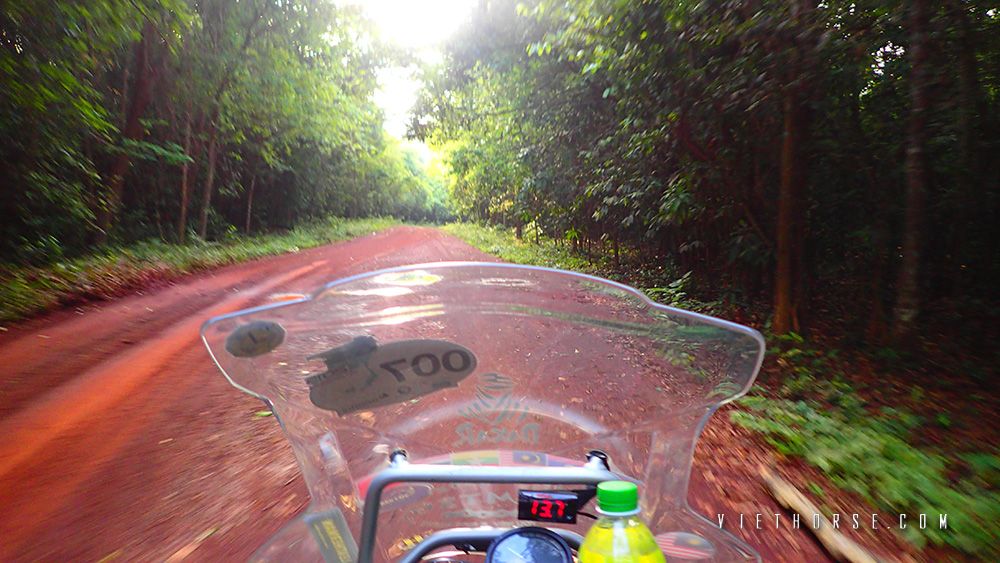 And real nice small road :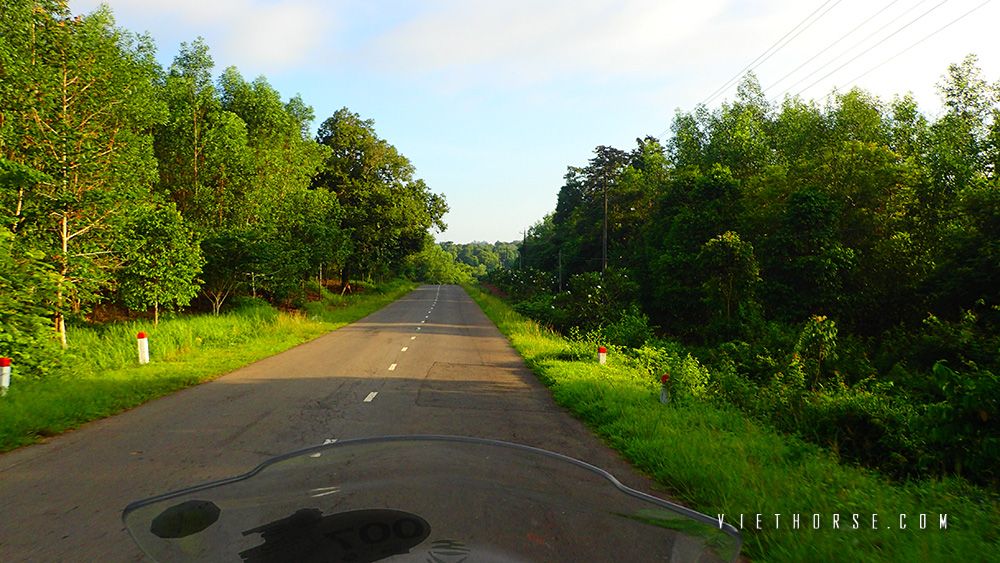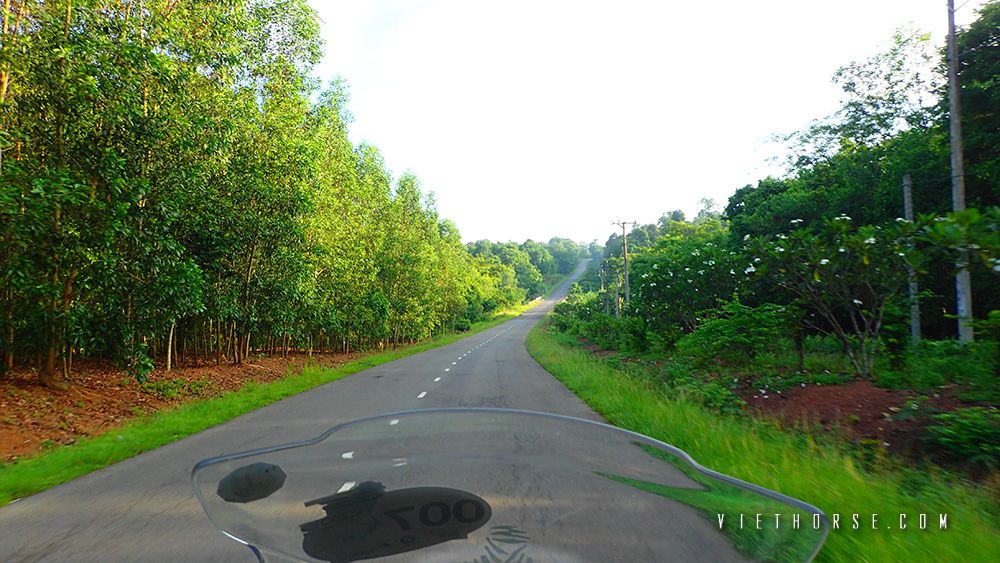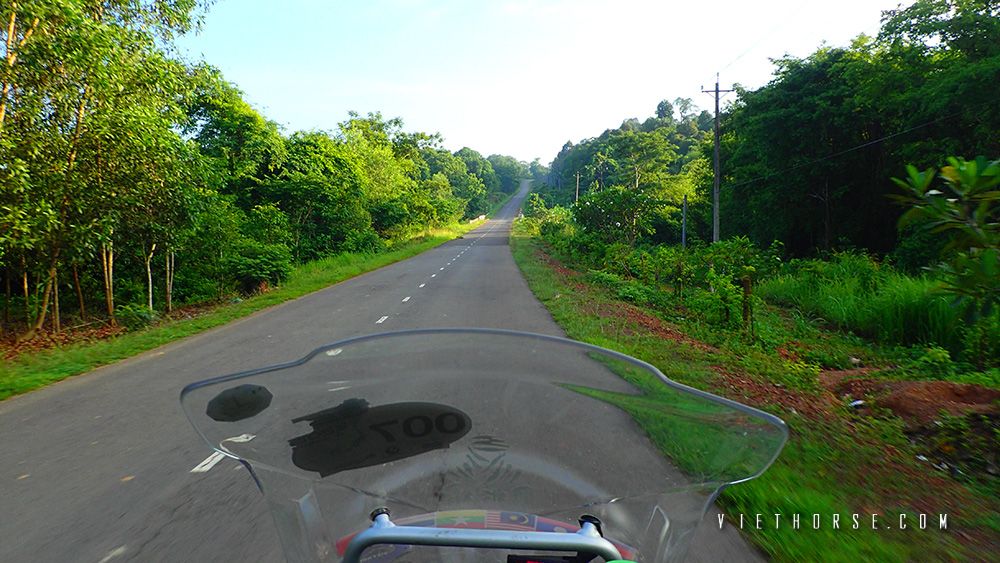 Not for long on the pavement,  got back to this: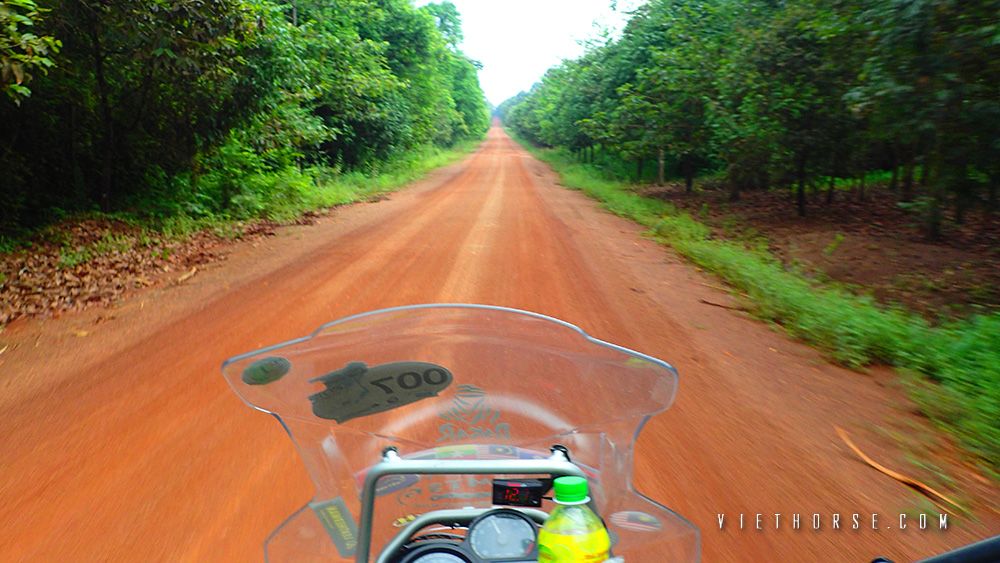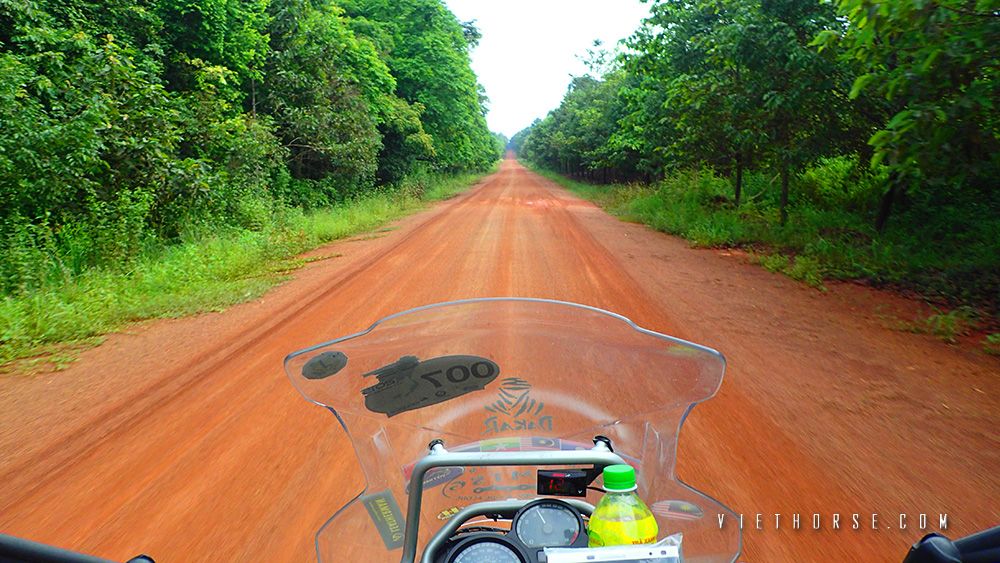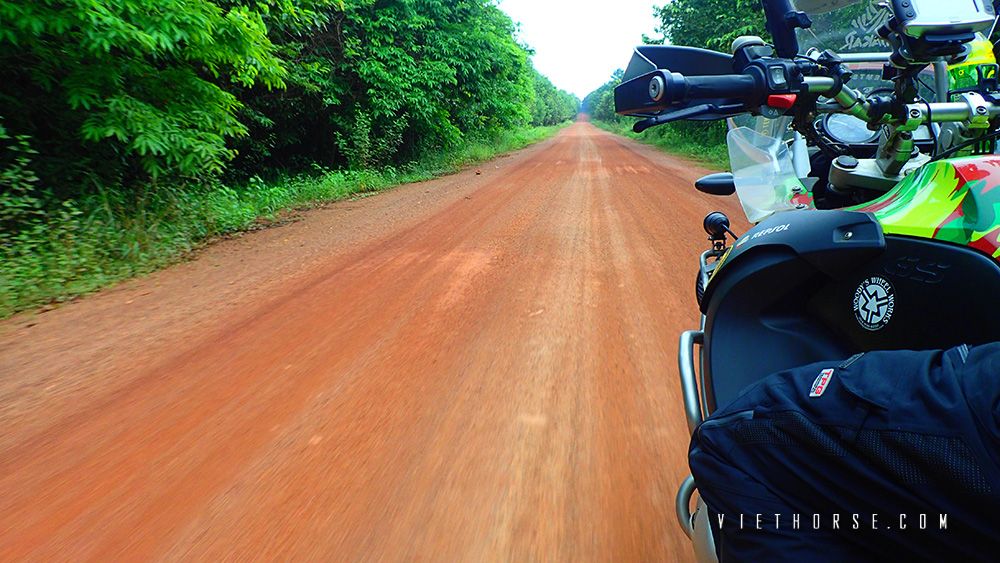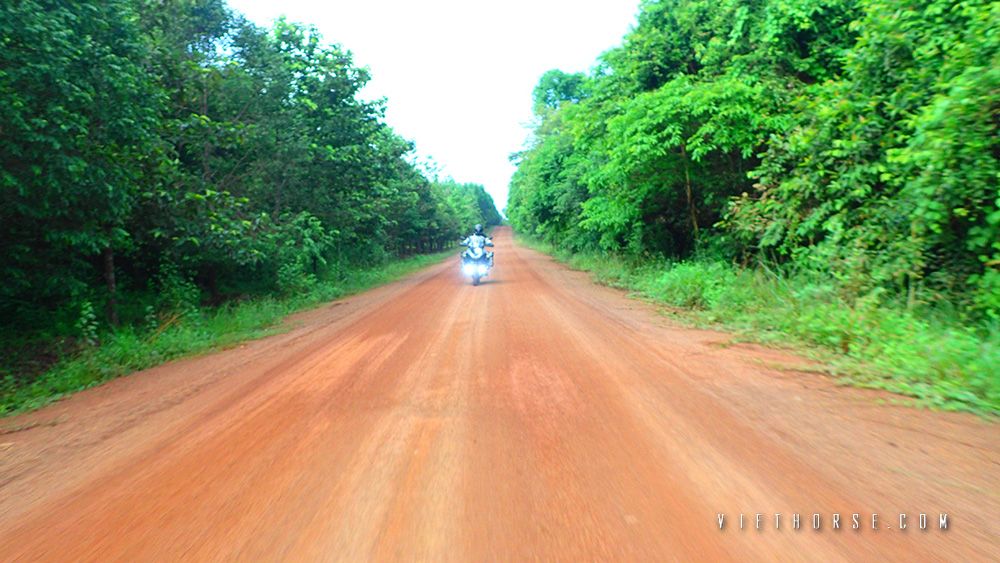 This lady said there was a bridge ahead, and big bike cannot go thru: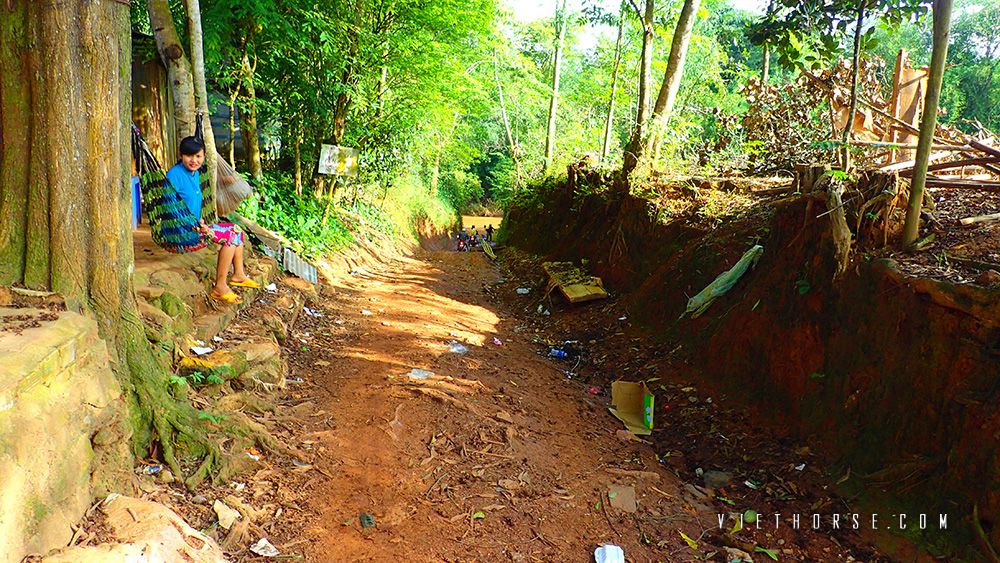 Let's check it out: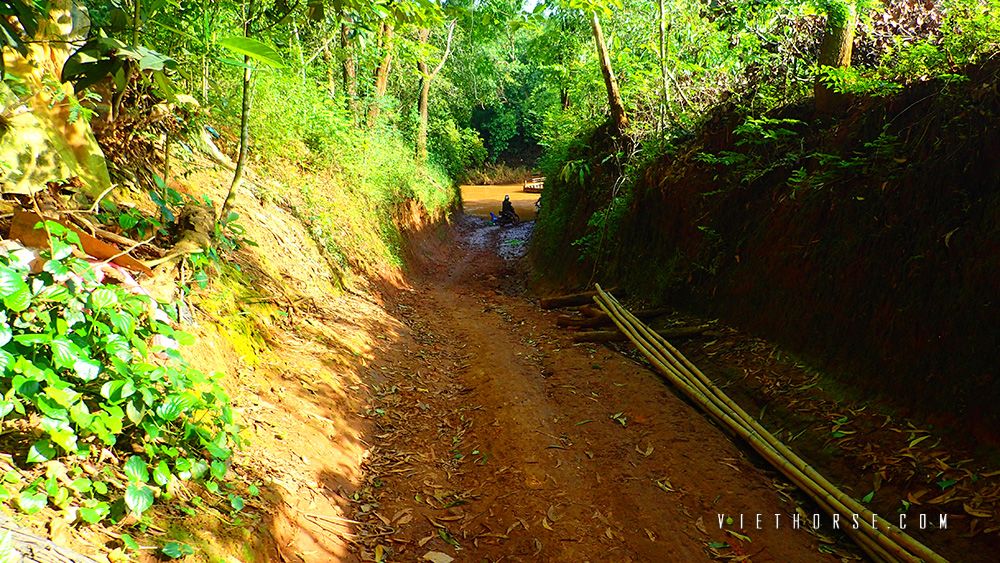 Slippery surface, and slop…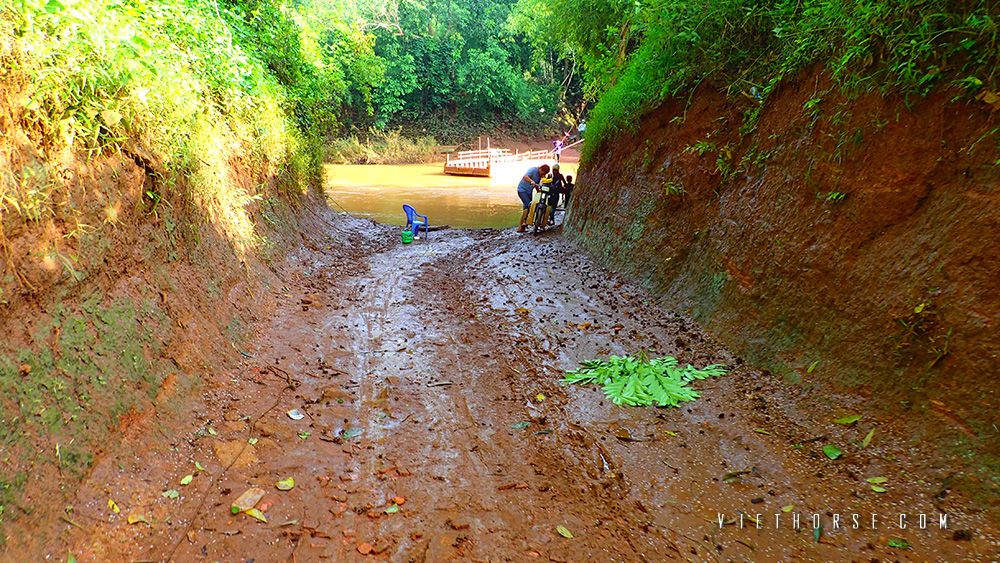 A guy dropped his bike in the water and was trying to start with no hope: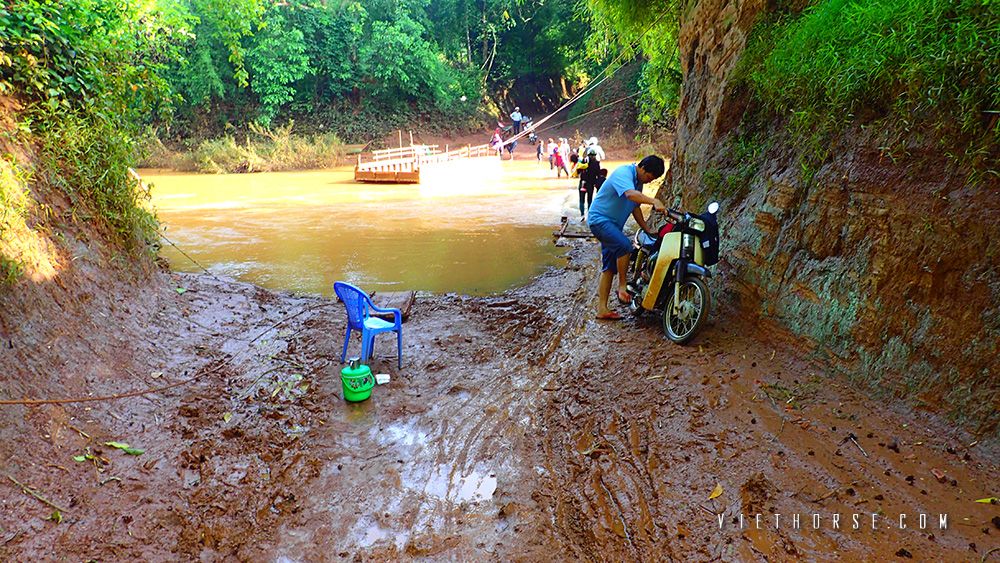 It is called a "Bridge":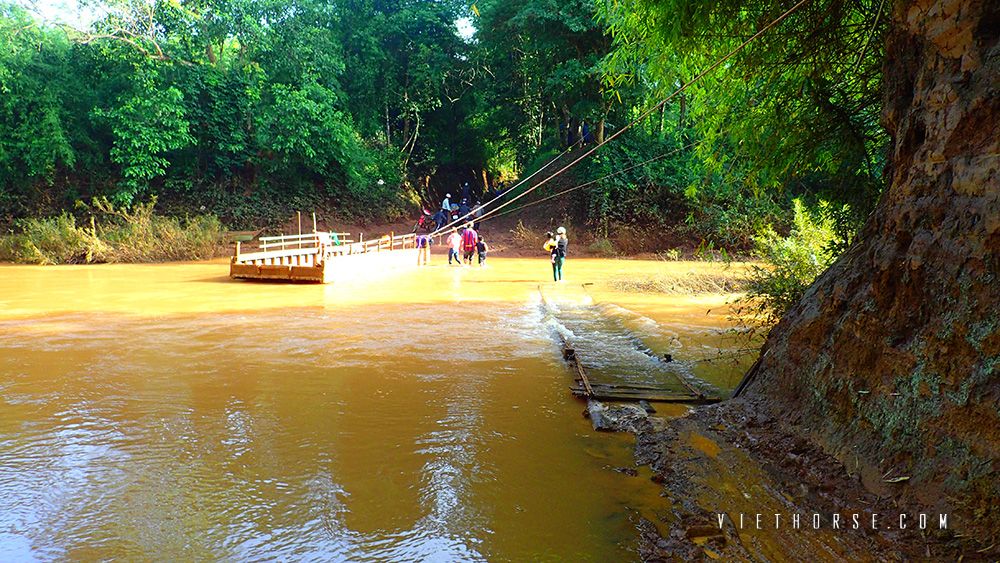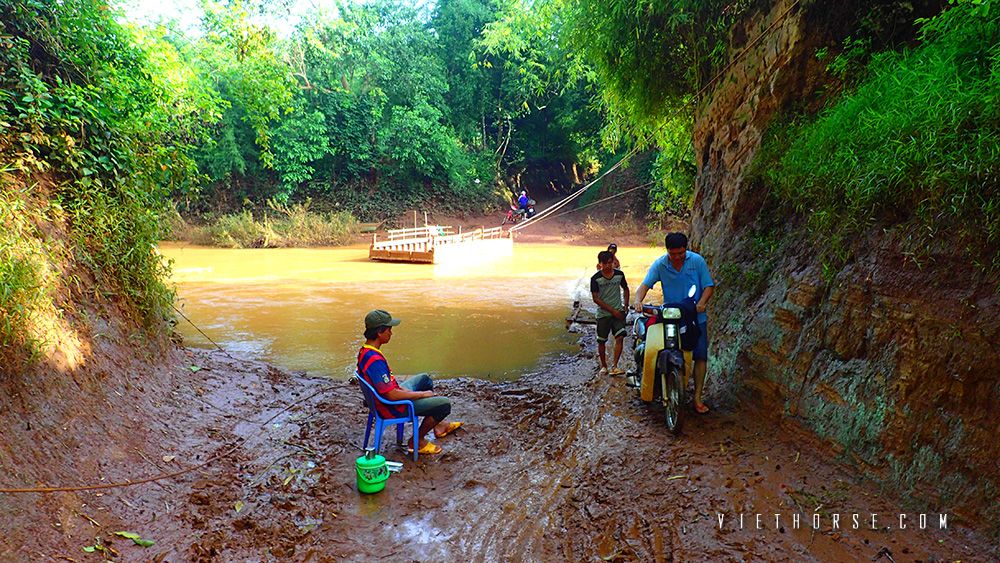 Whatever it is, never try never know – that's why I got my bike down here: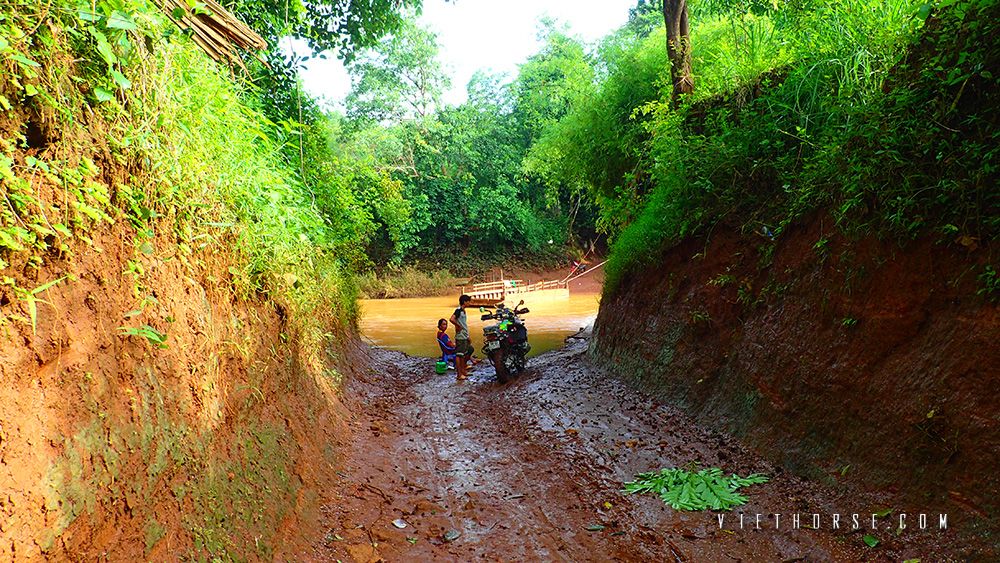 And my friend also: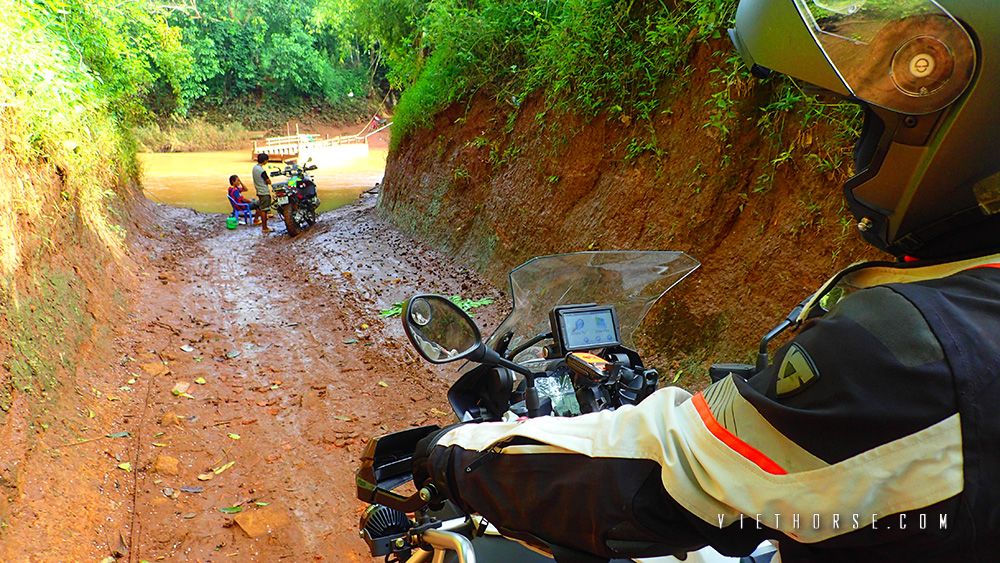 Time to make us to be at the other side of the stream: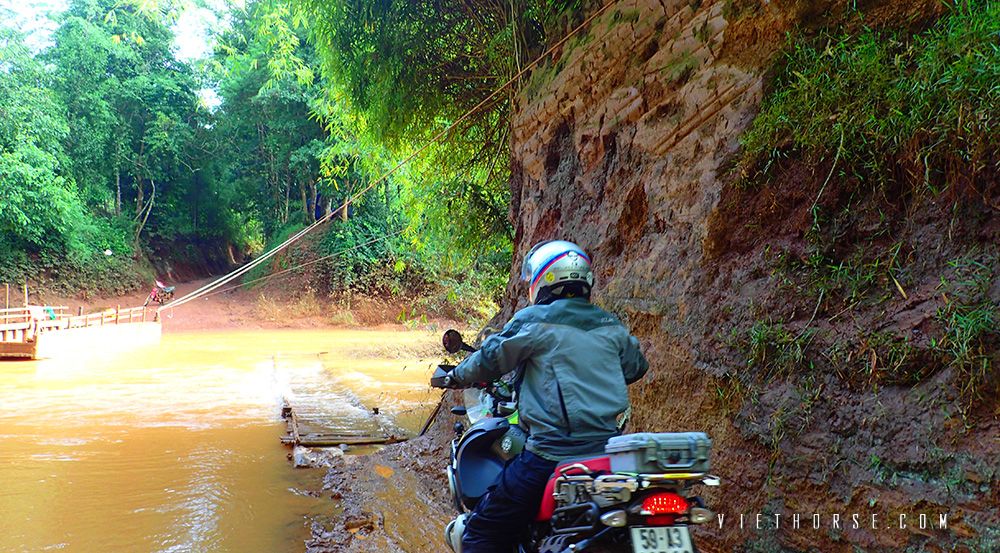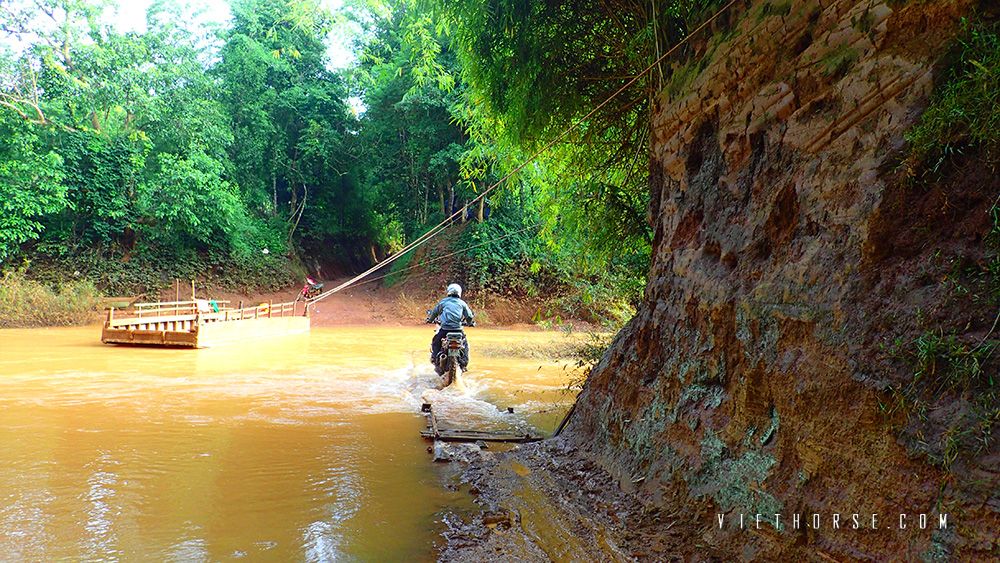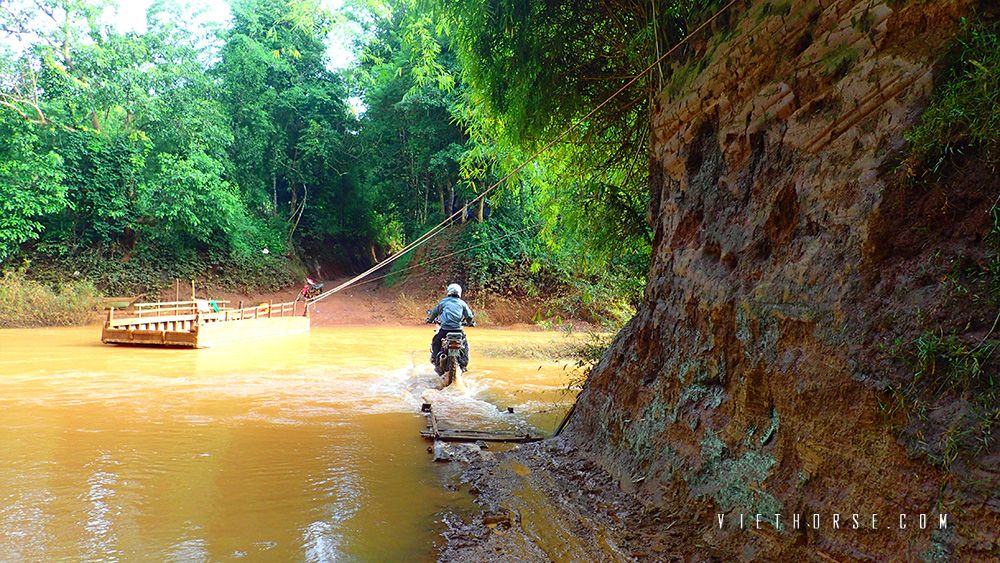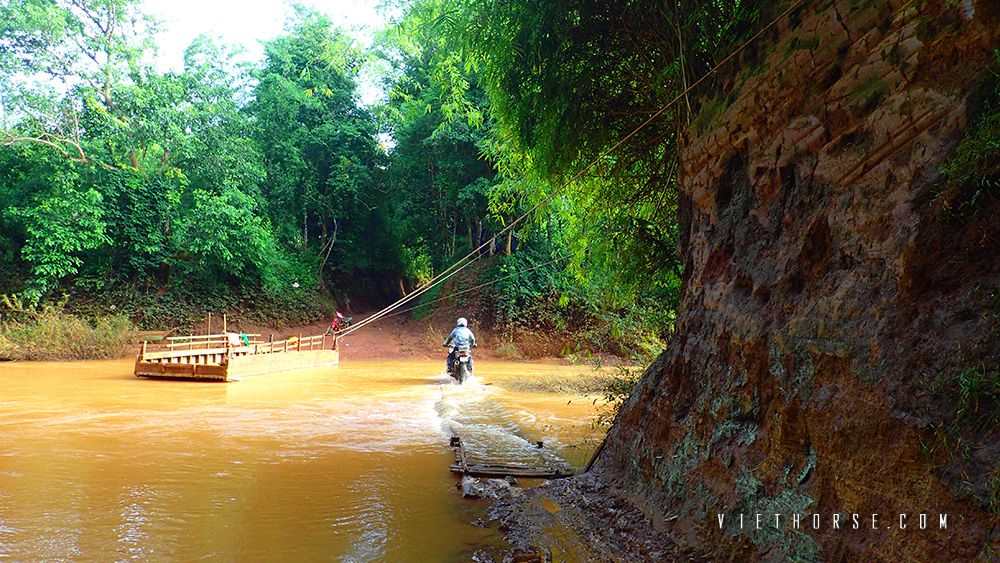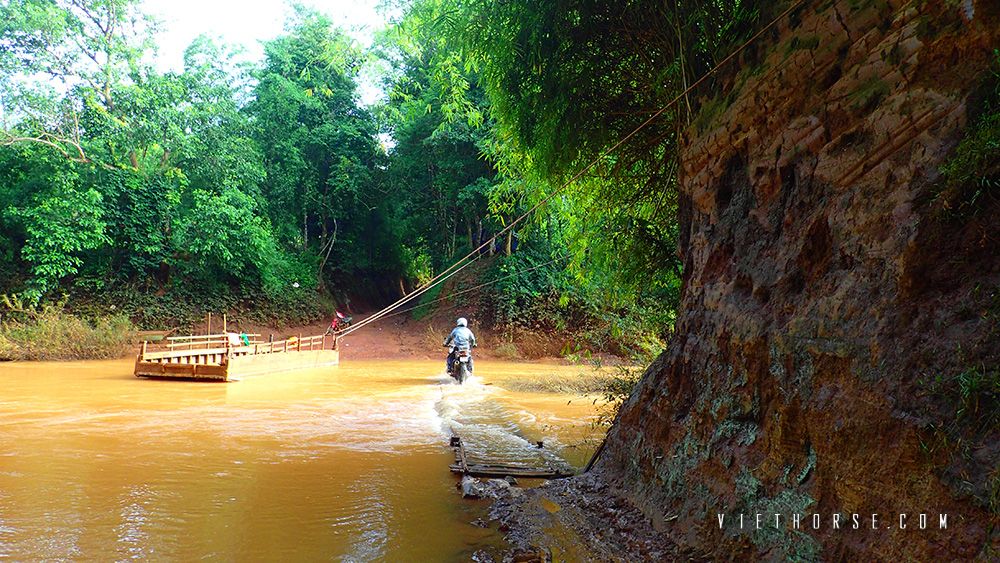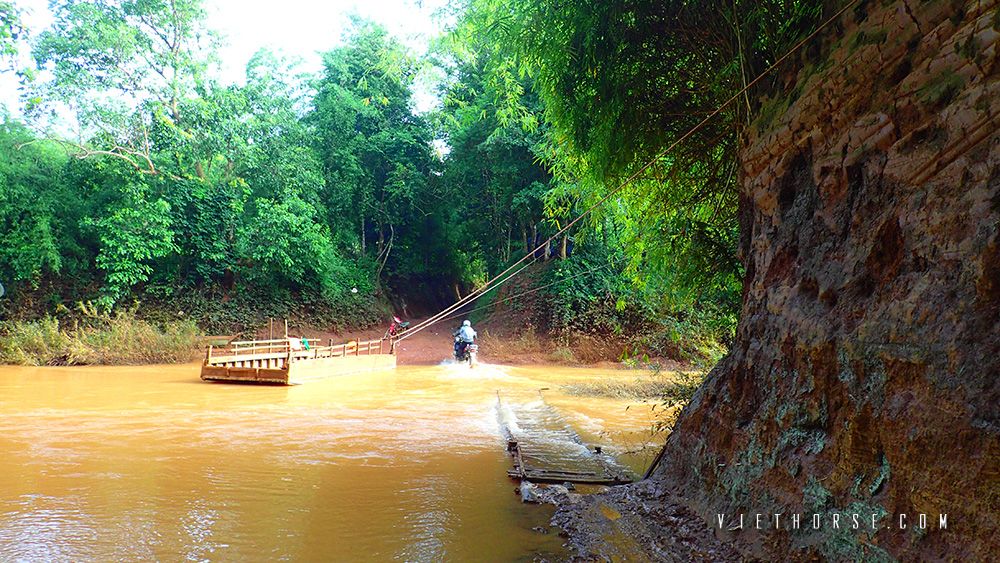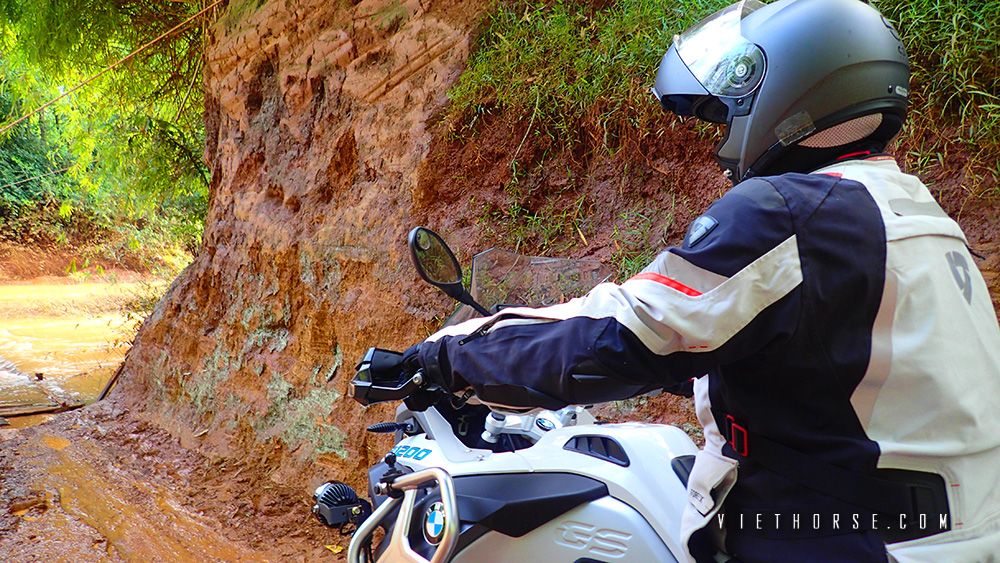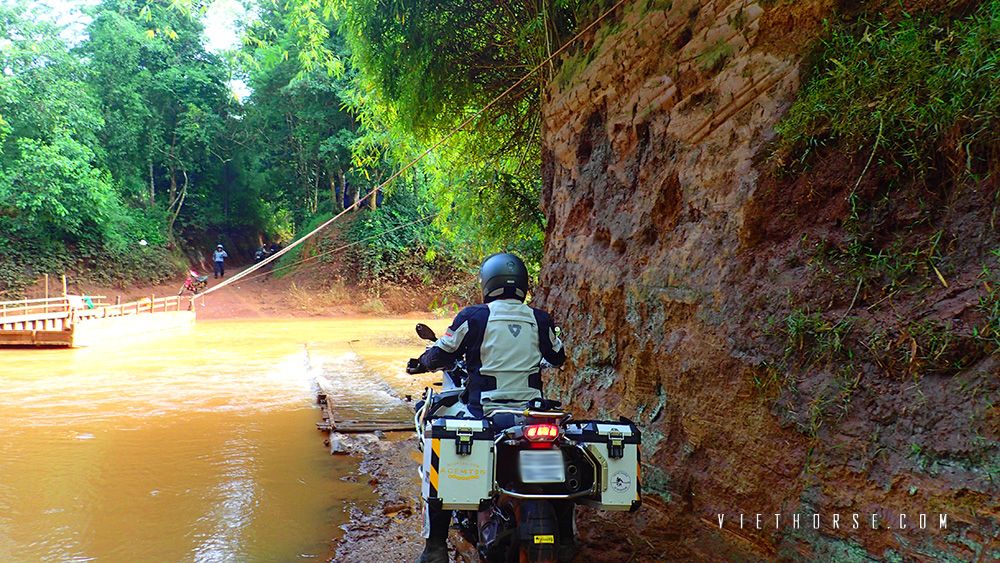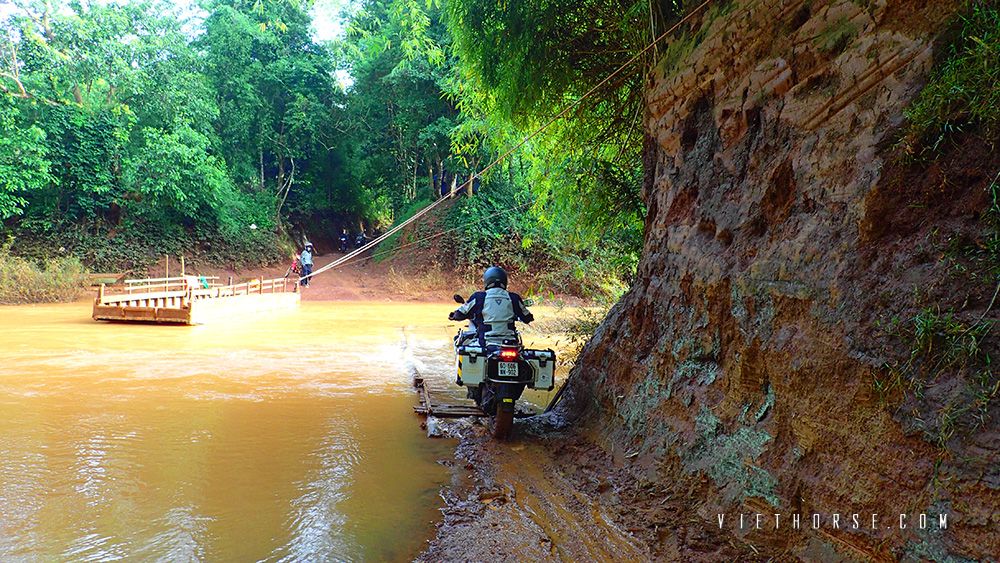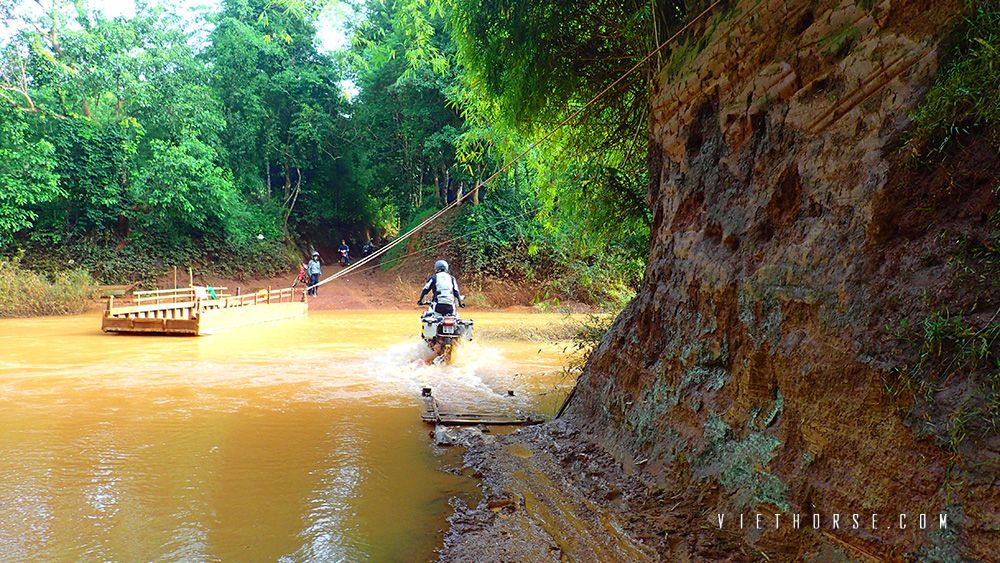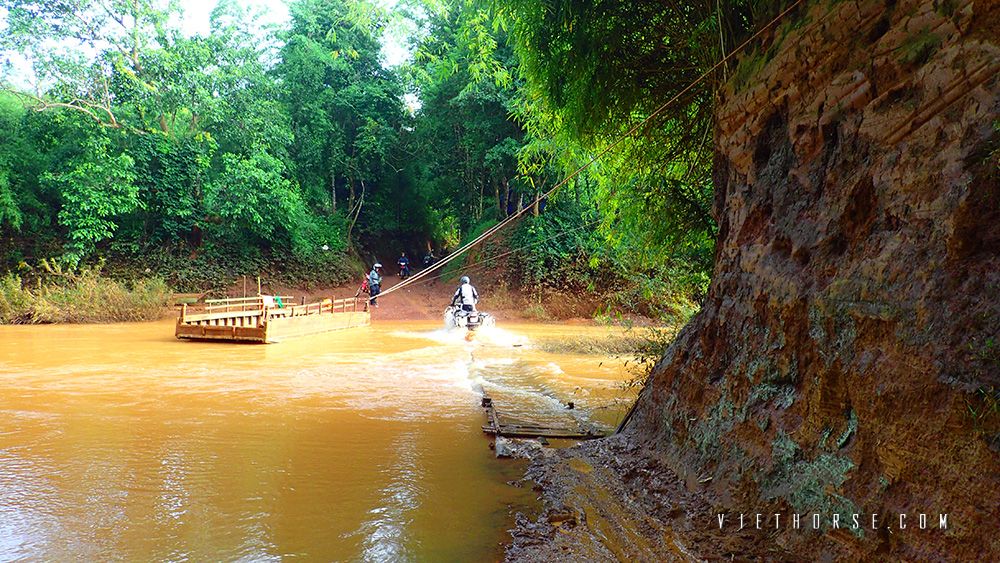 Getting the bikes back off the river bank is also an issue as it was very wet and slippery: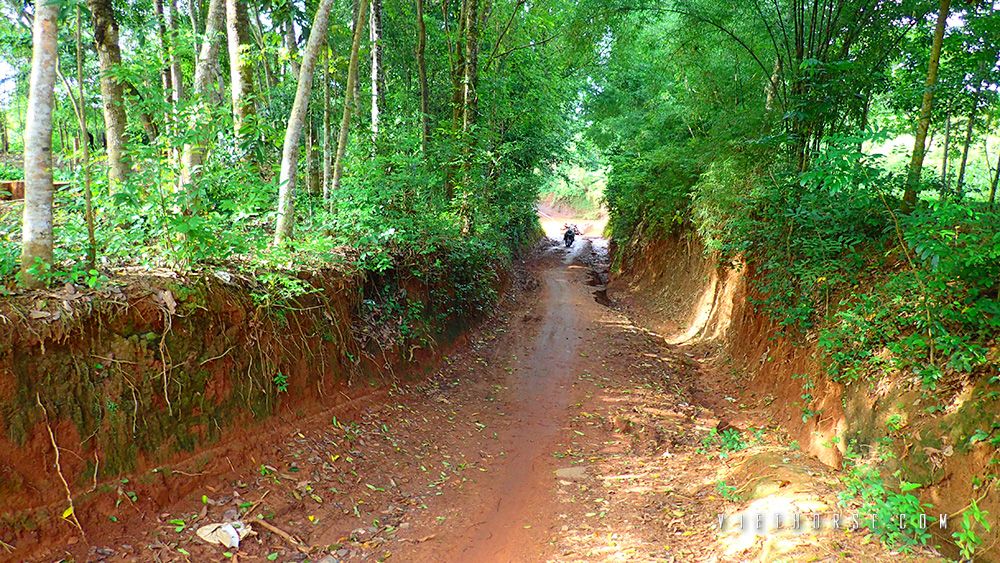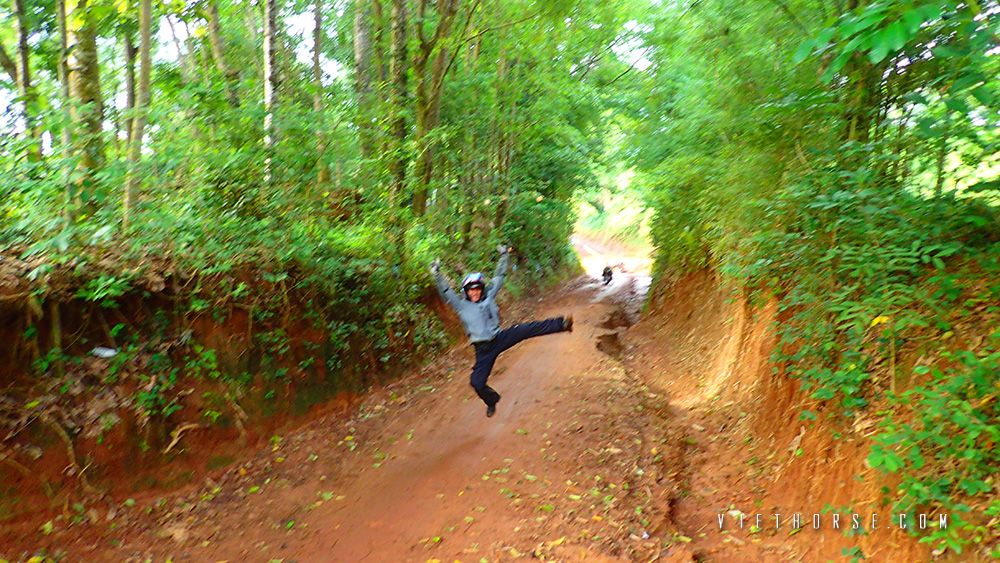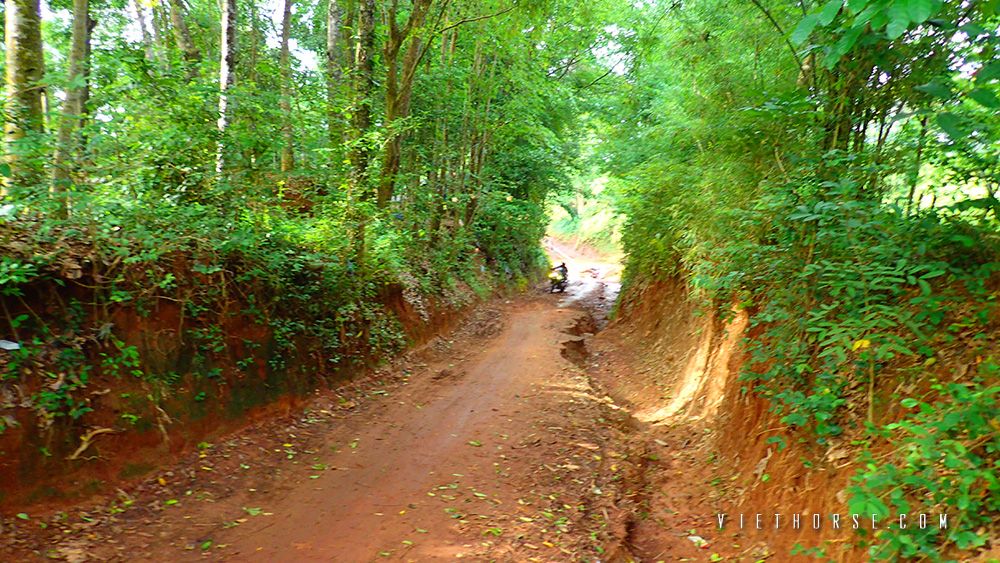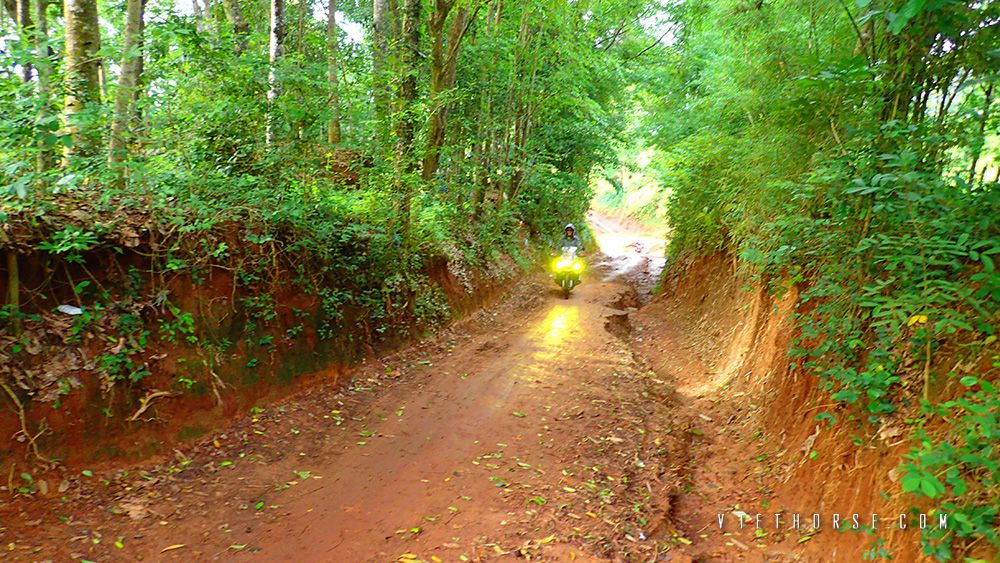 Back on nice asphalt for a little while: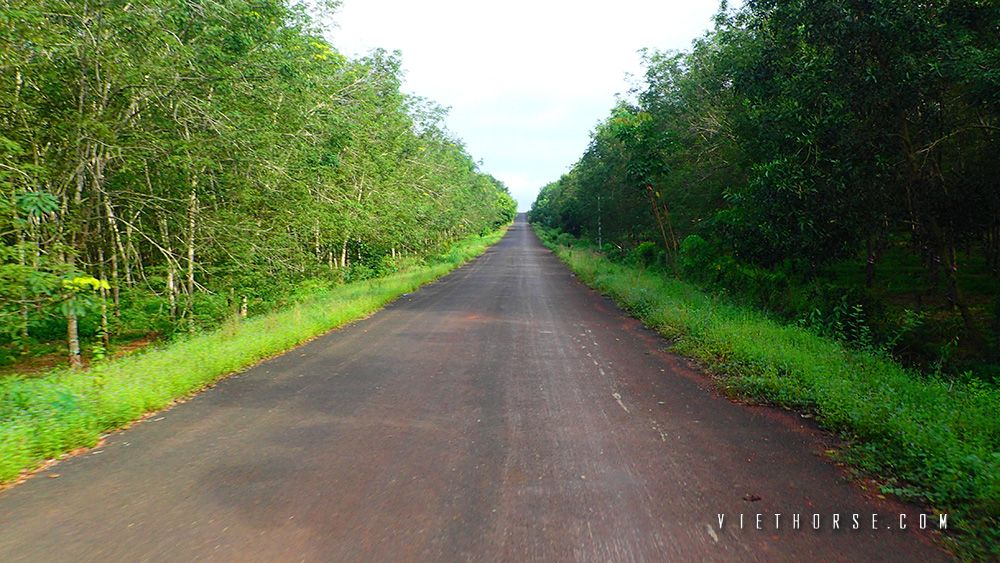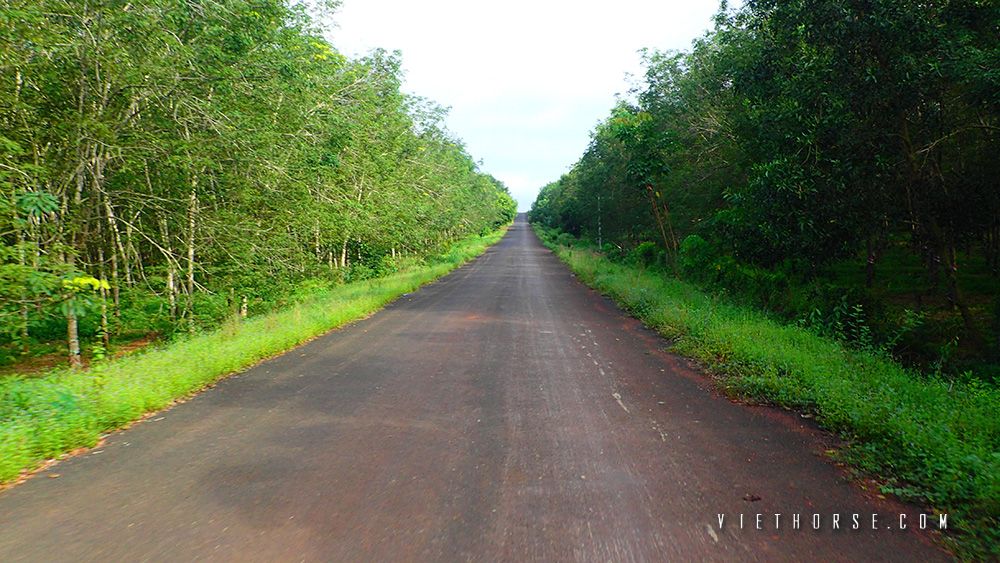 And then back to dirt: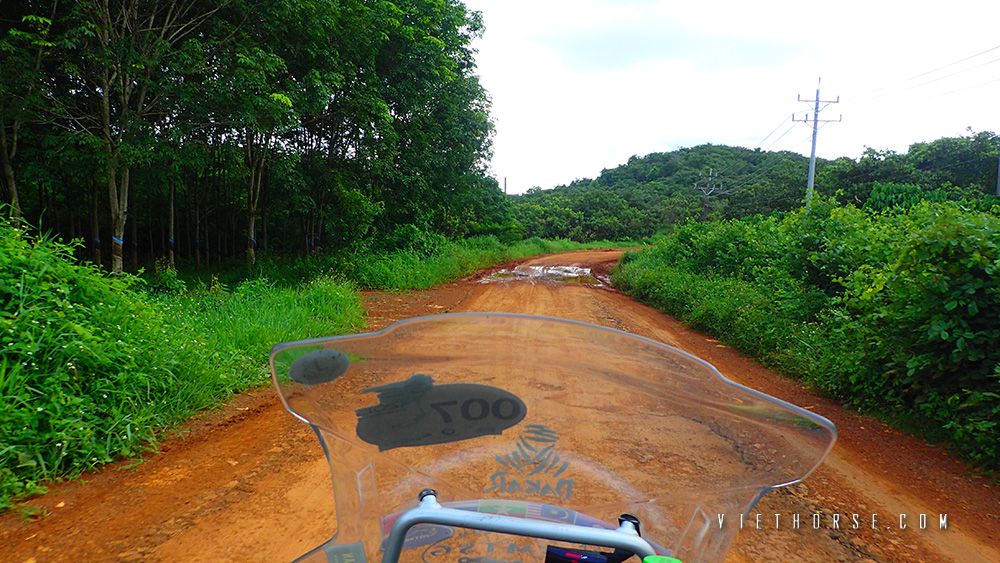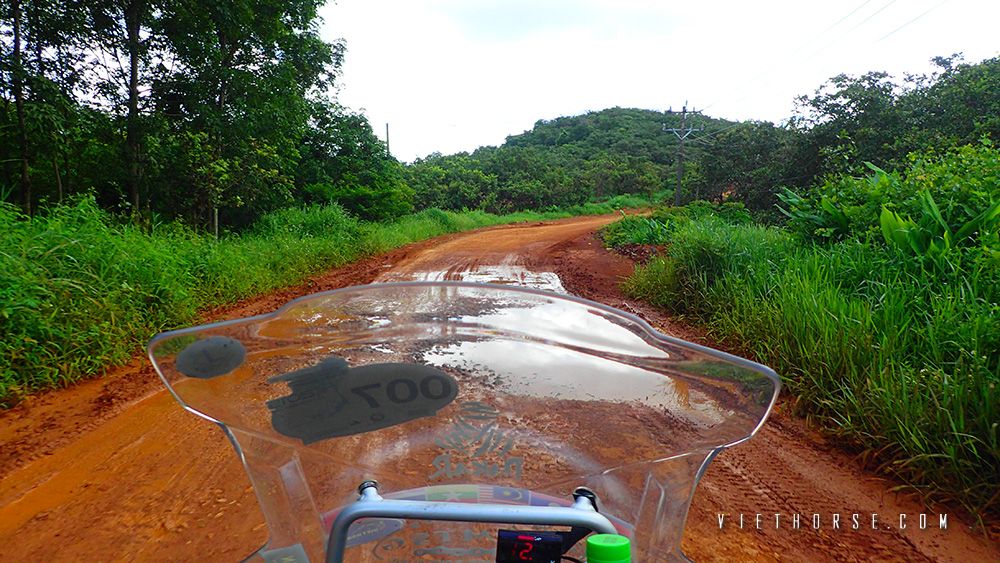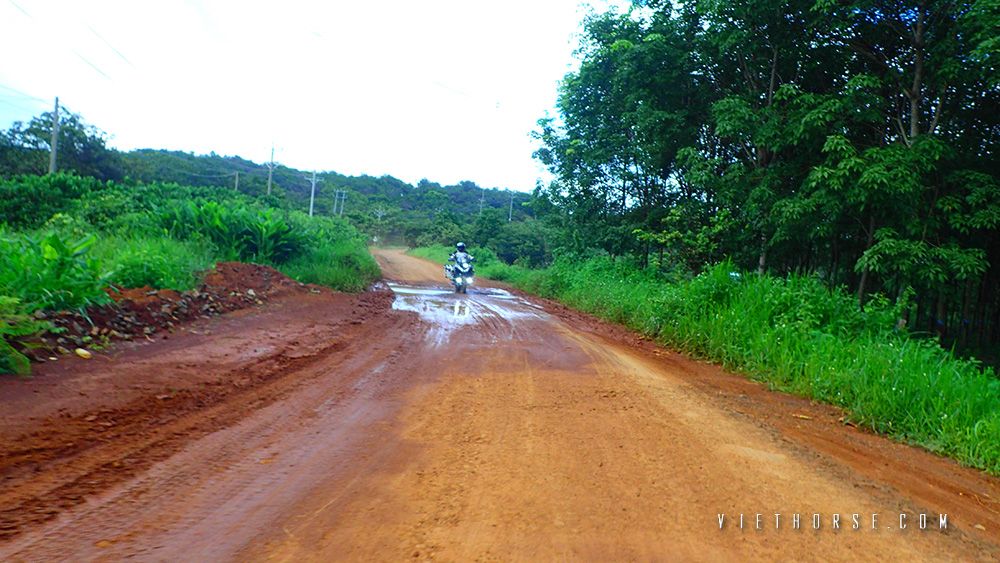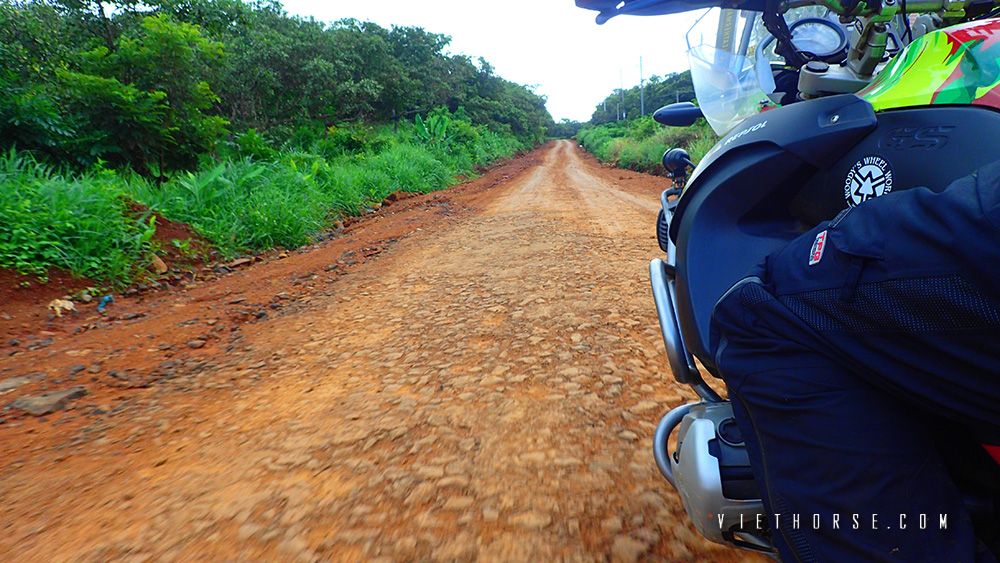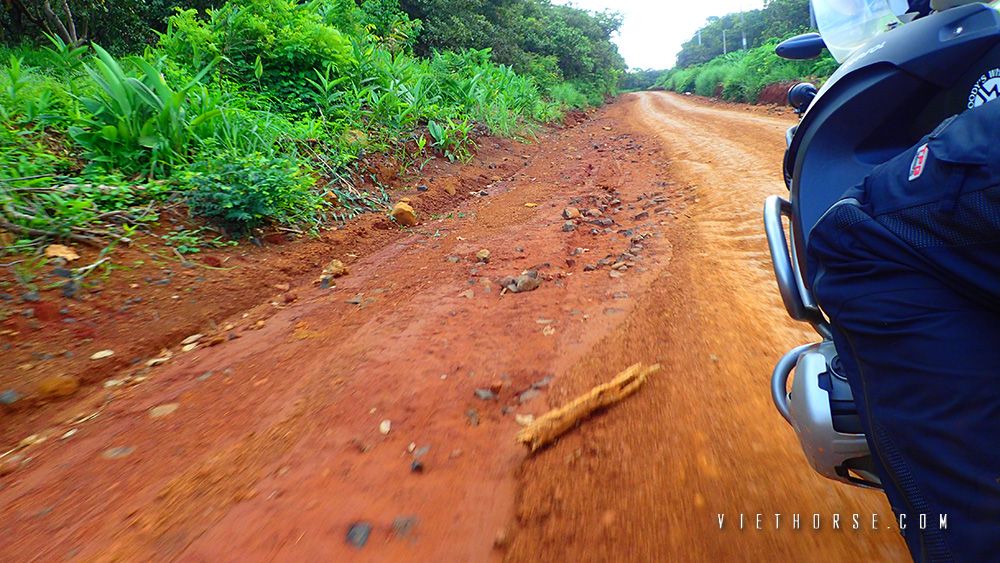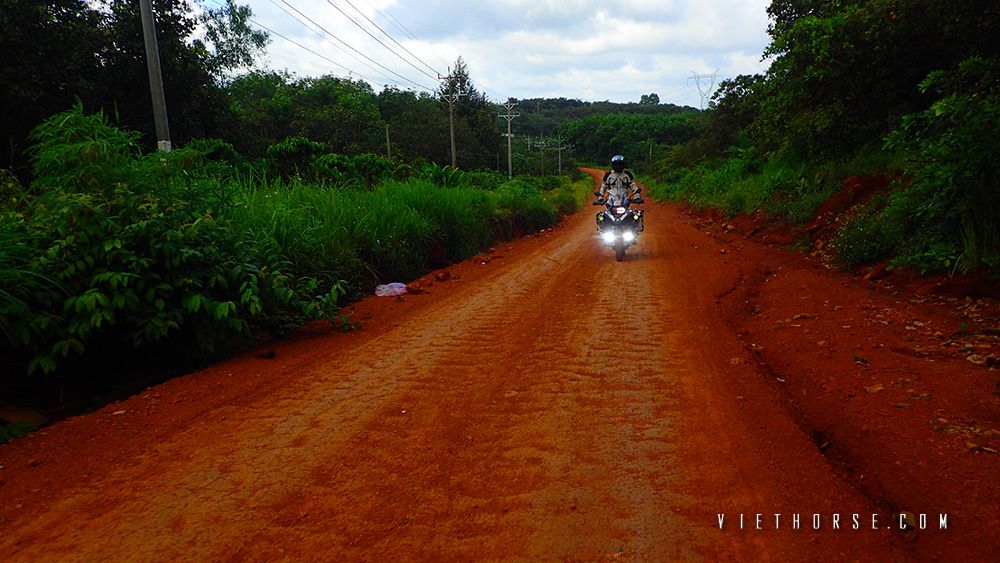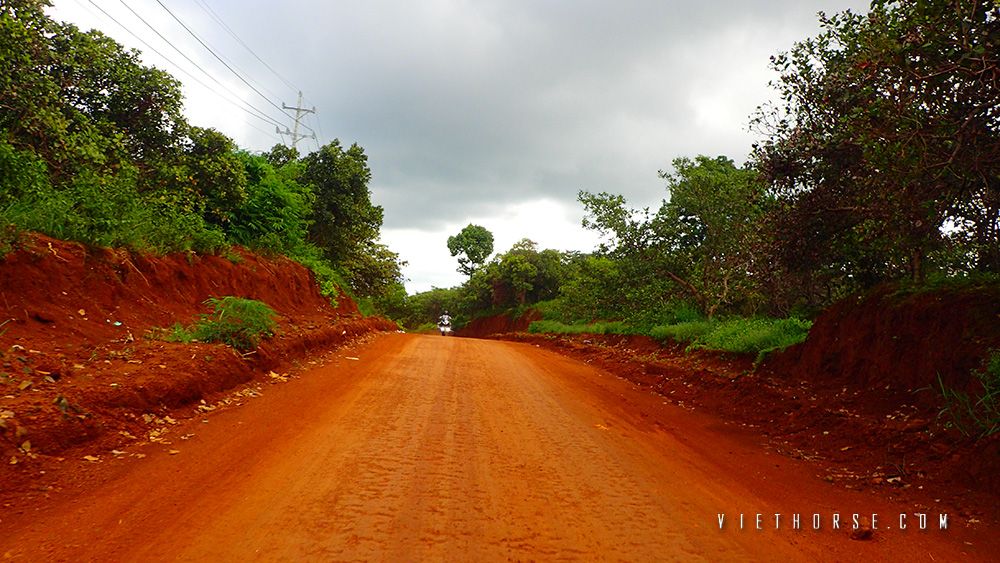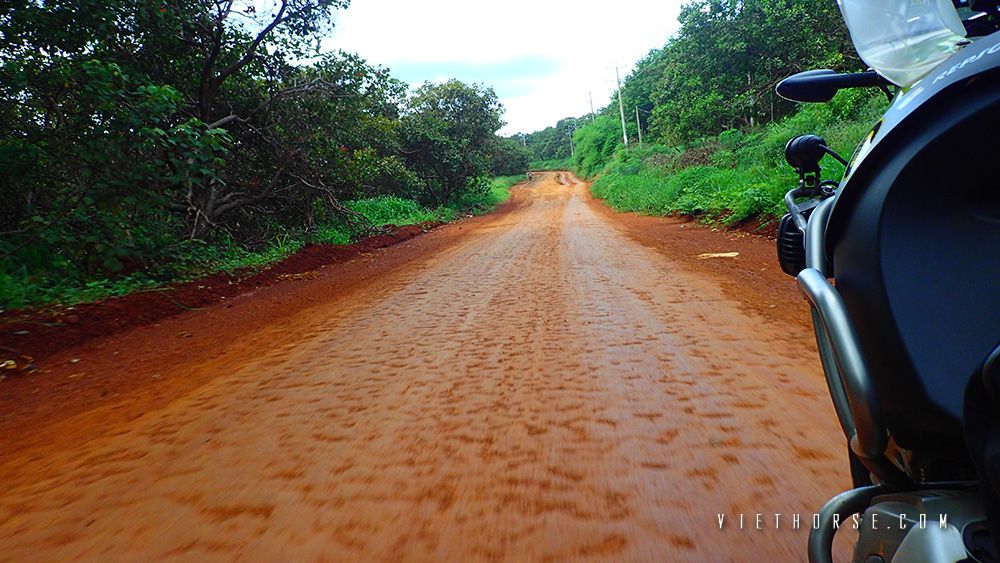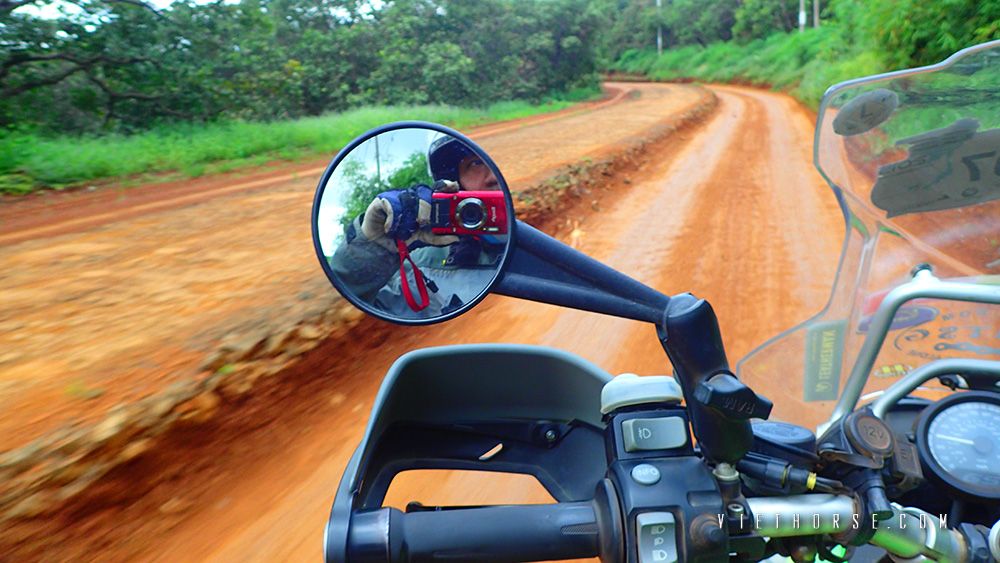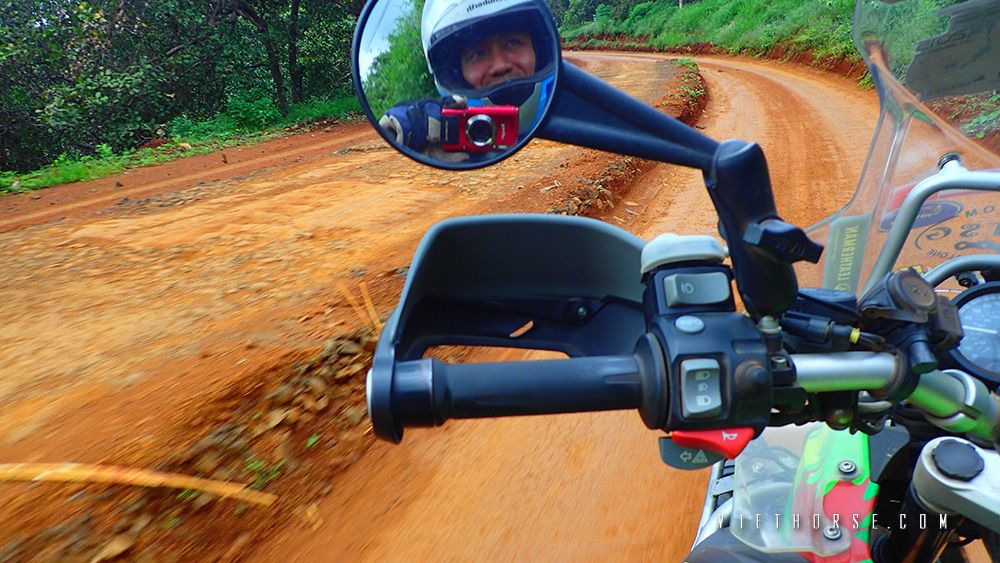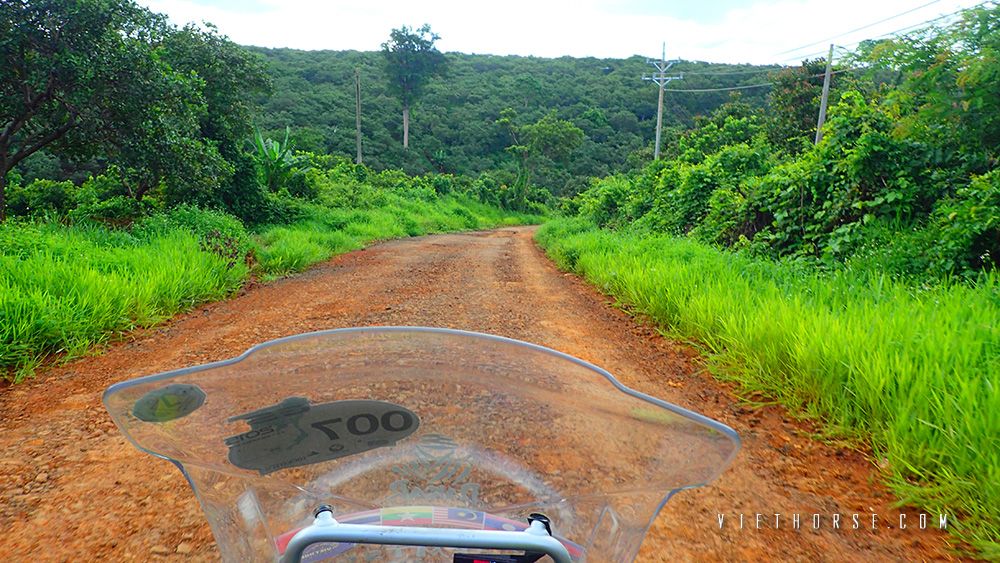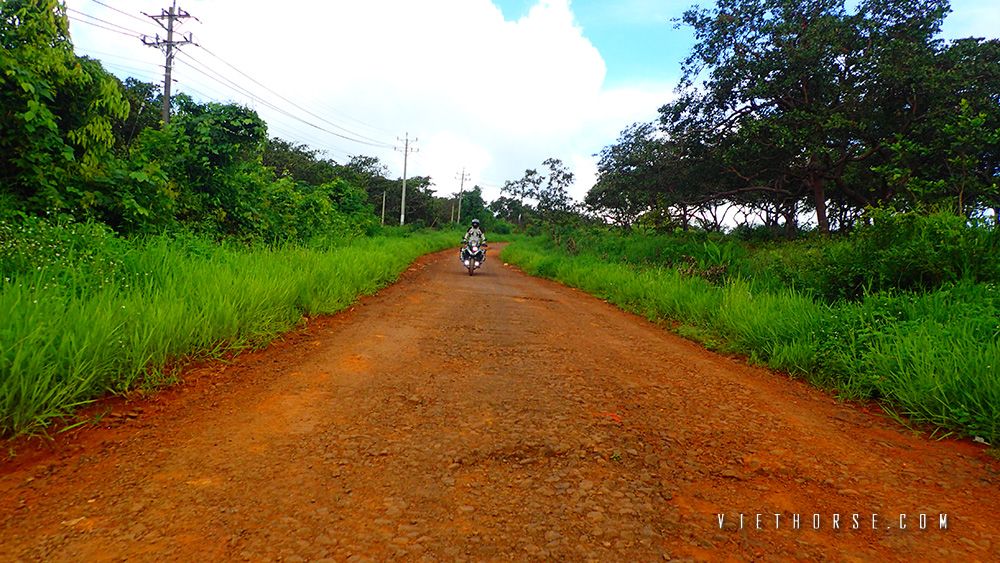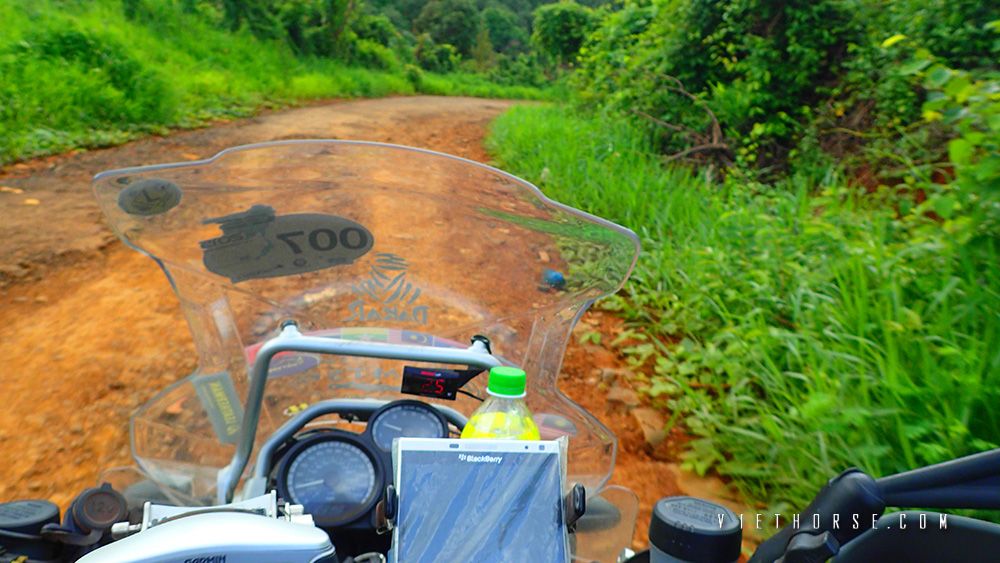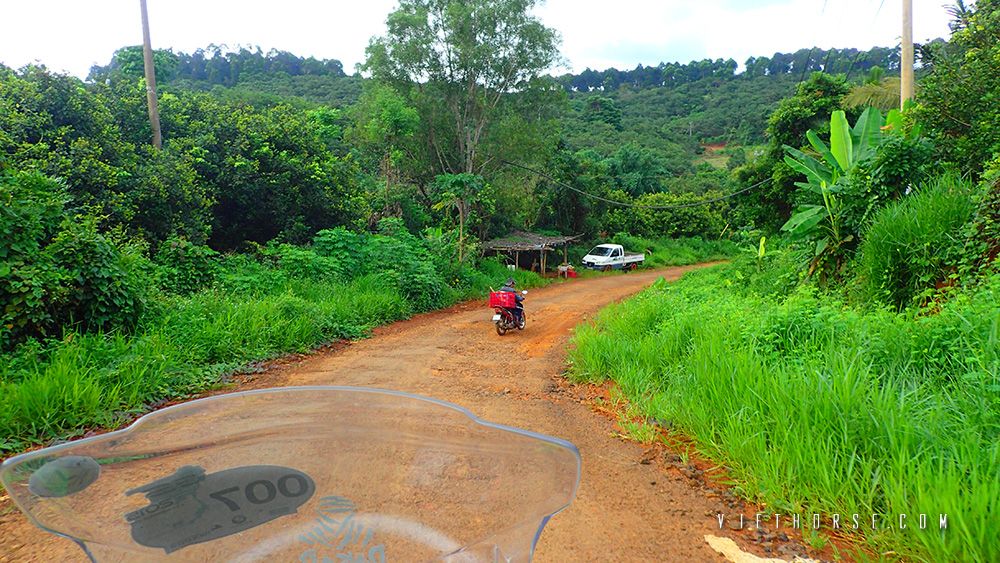 Oops…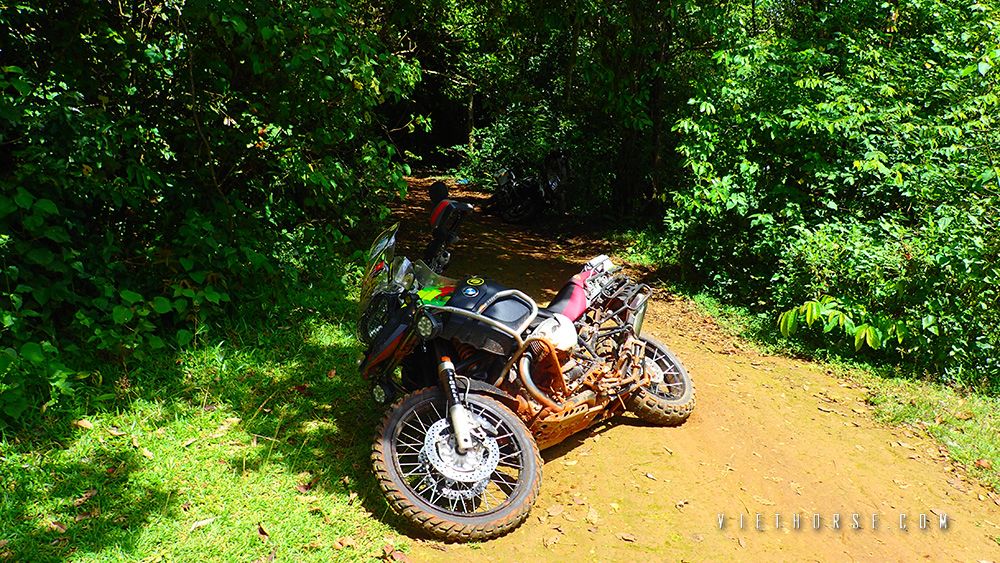 Interesting spot 🙂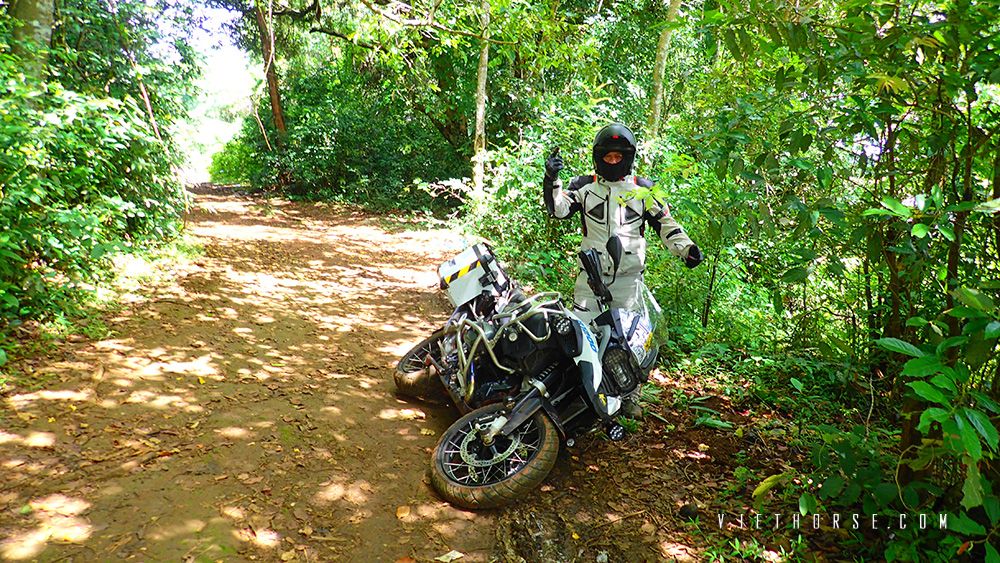 Everything looked just nice as it should be, except full of moss on the slopping surface. All the wheels were just spinning like hell on here.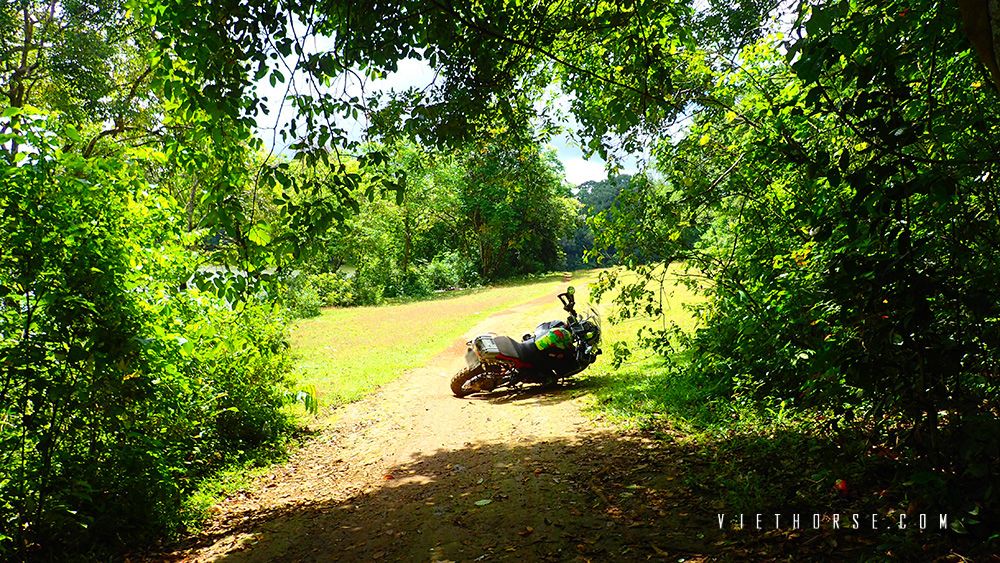 I am sure not many people can see the bottom of their GSA 🙂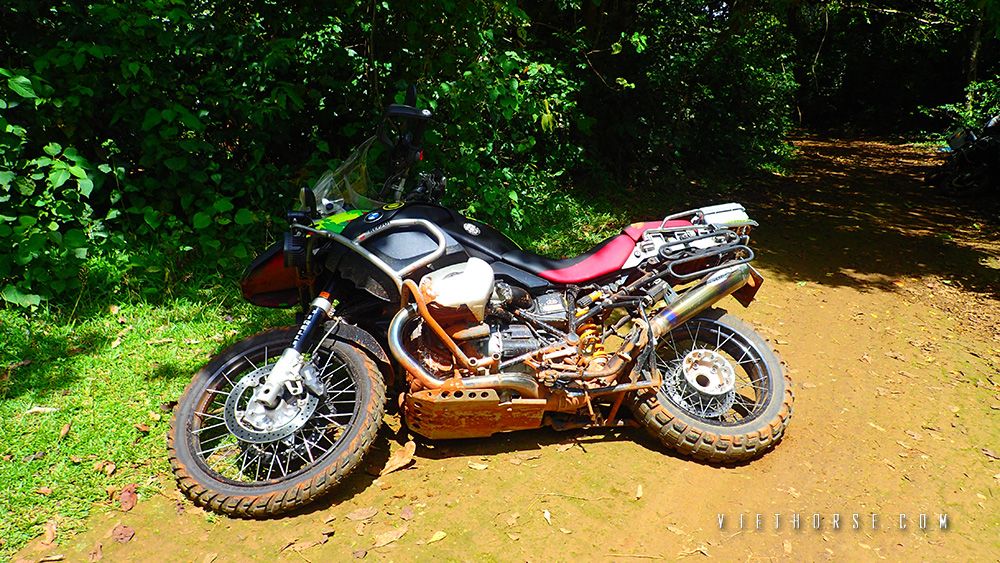 I have tried several times to turn the bike upright, but failed every time I started to rev.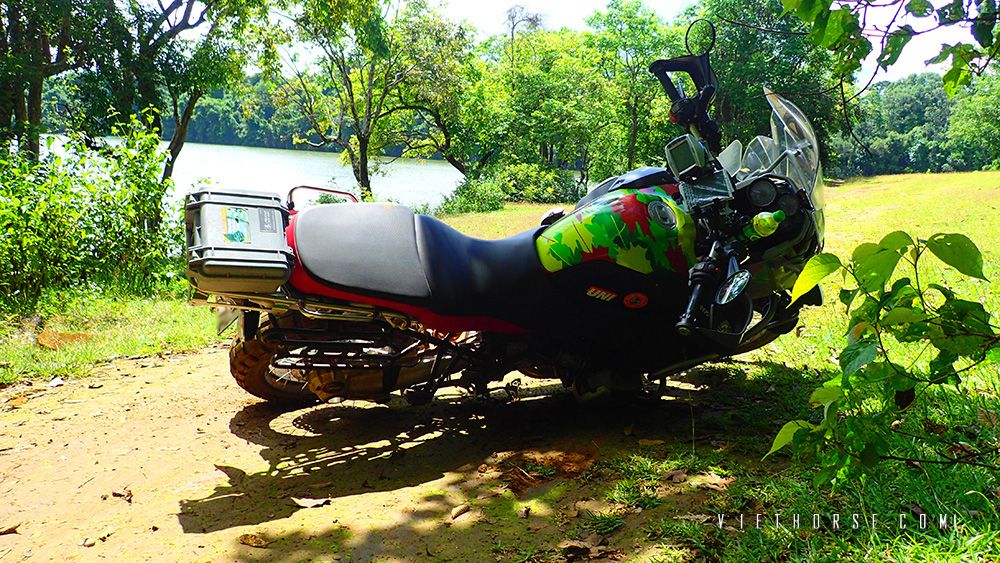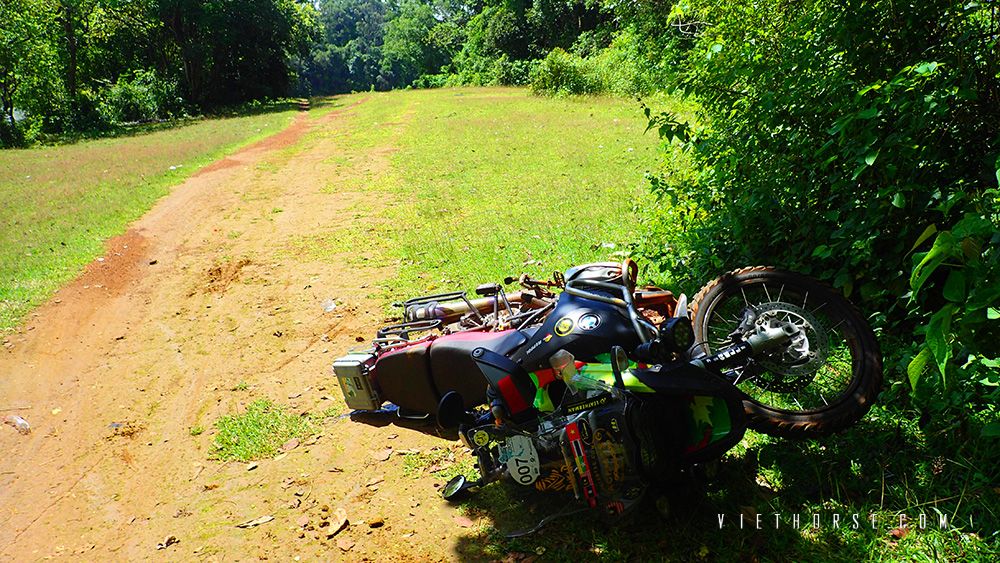 After about three times, I decided to got the bike upright and just walk it out. And it really works: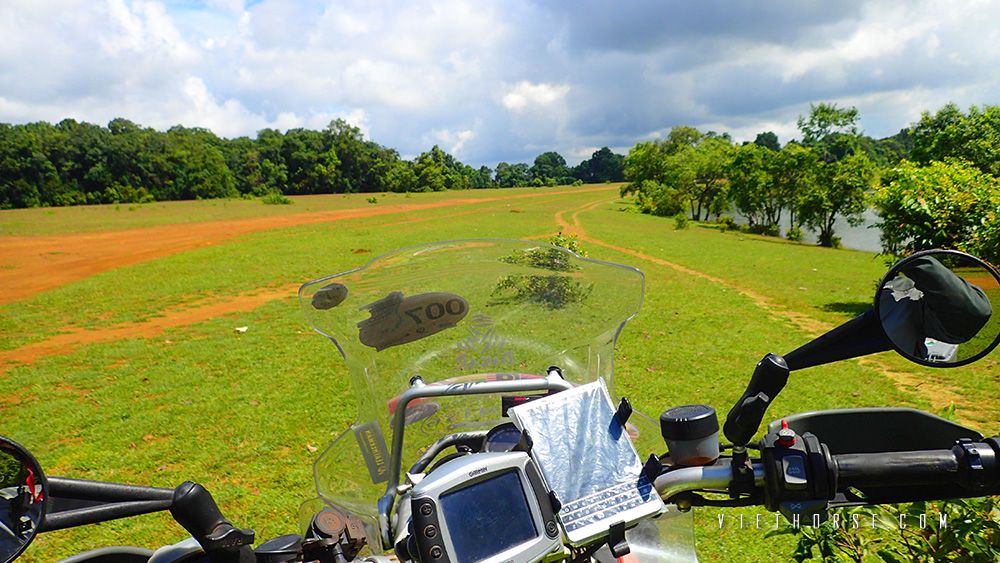 Nice field around here: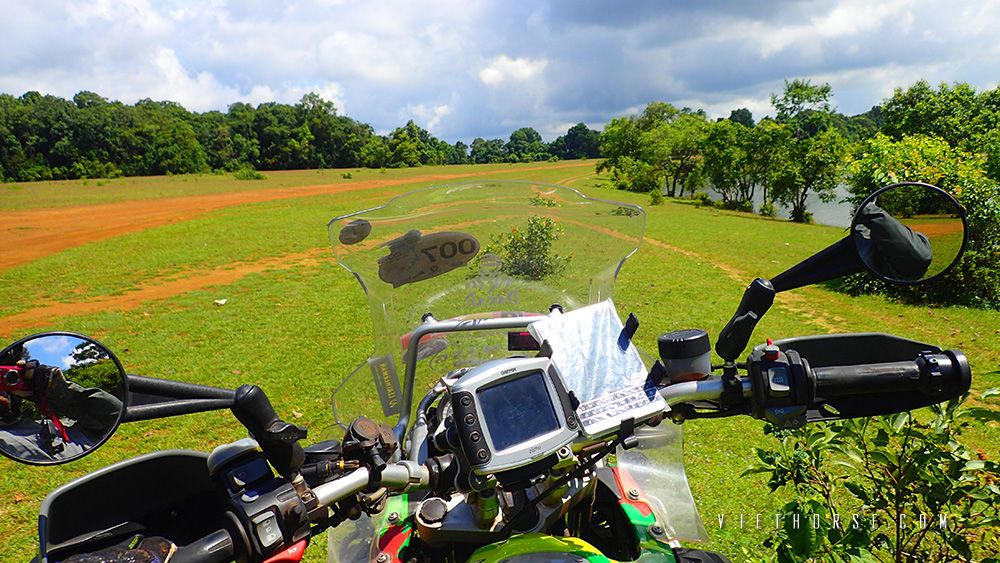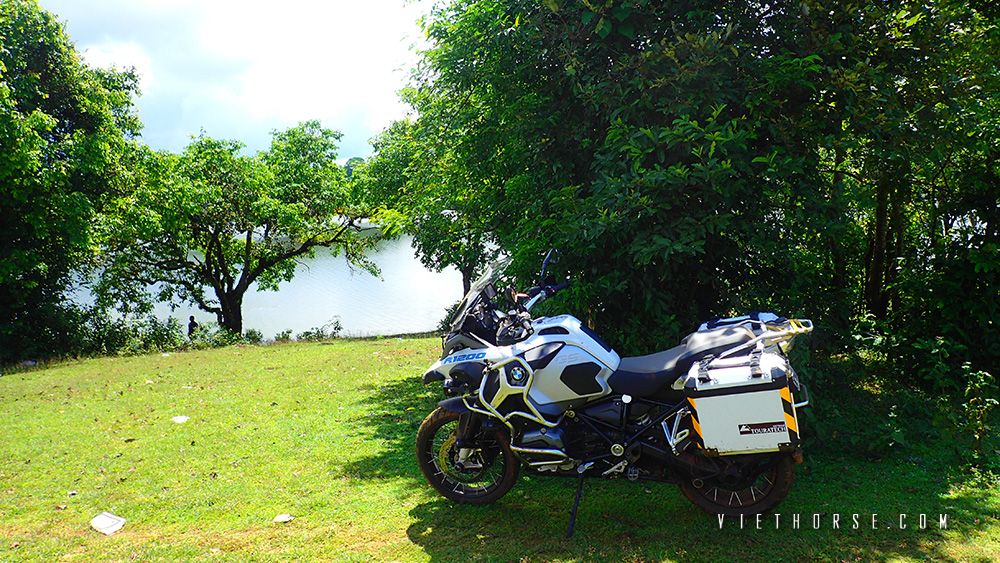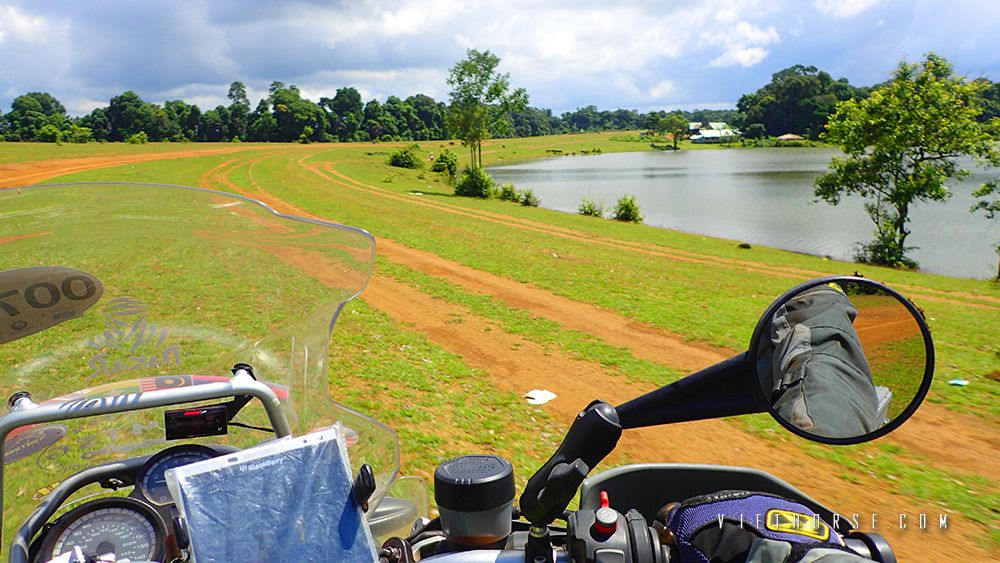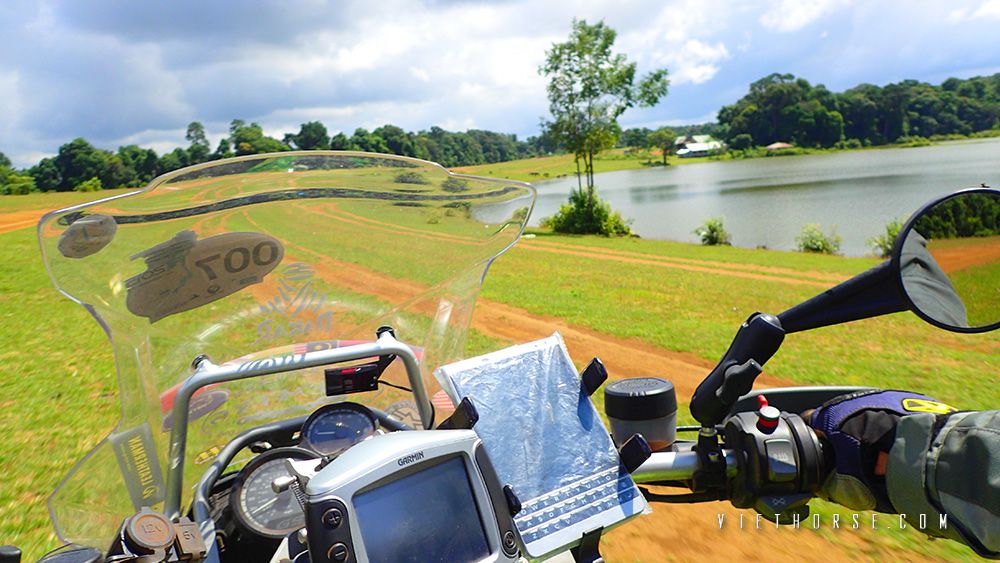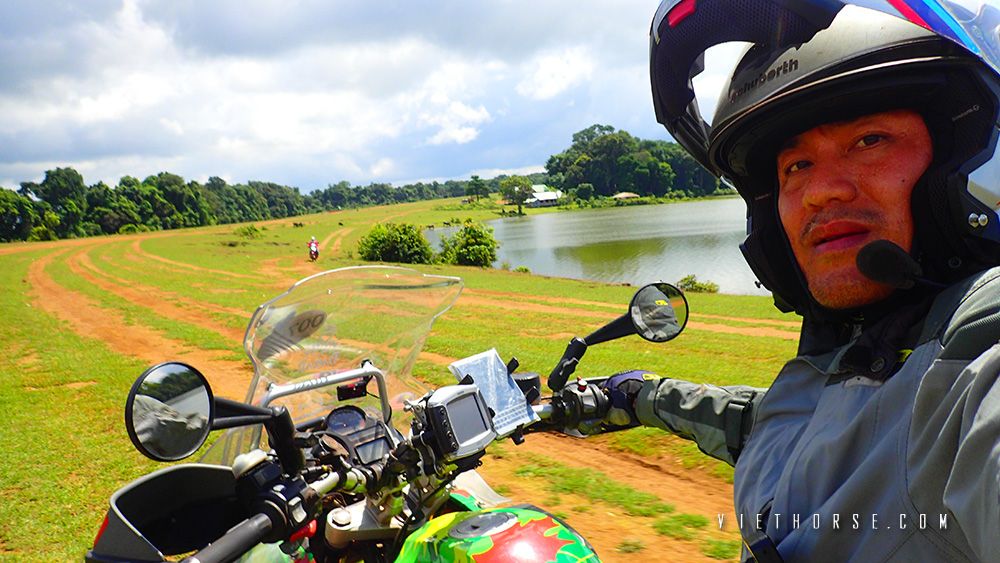 They have a small shelter beside the lake, fresh water sold here: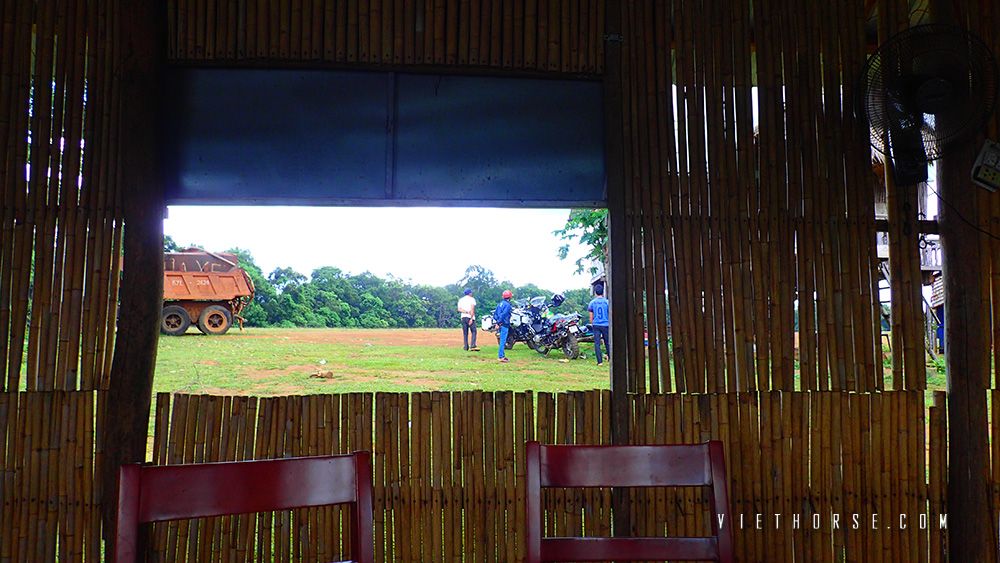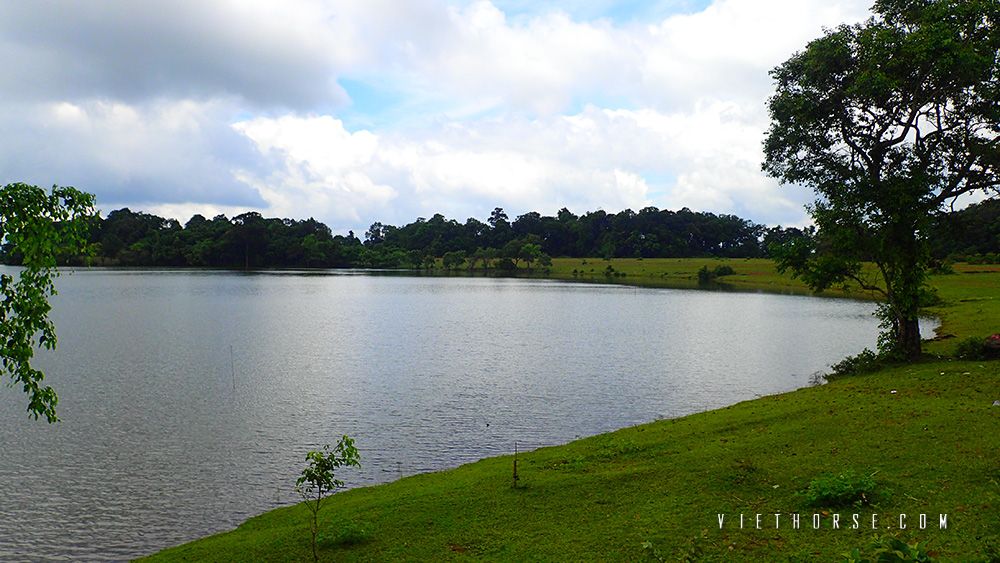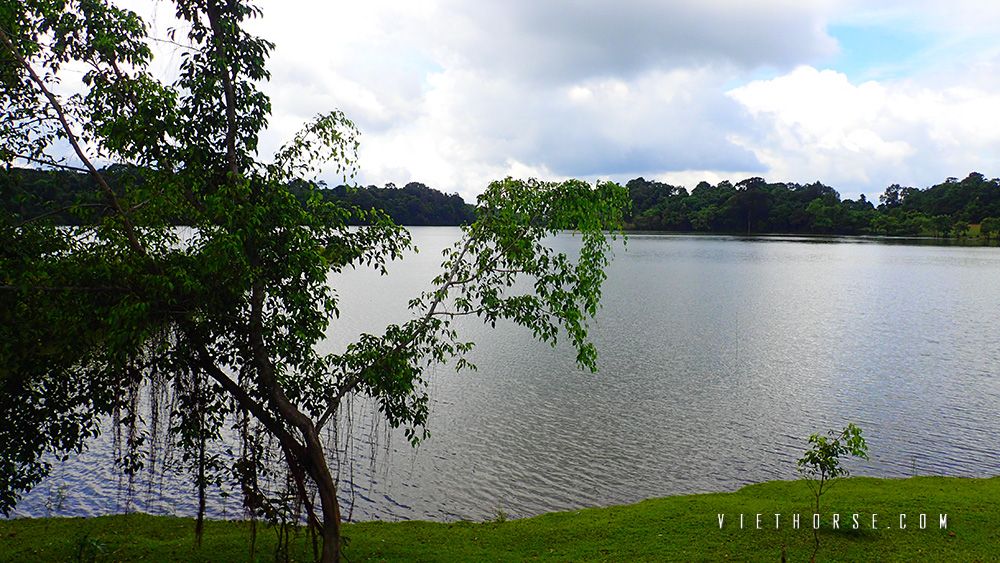 Photo session 🙂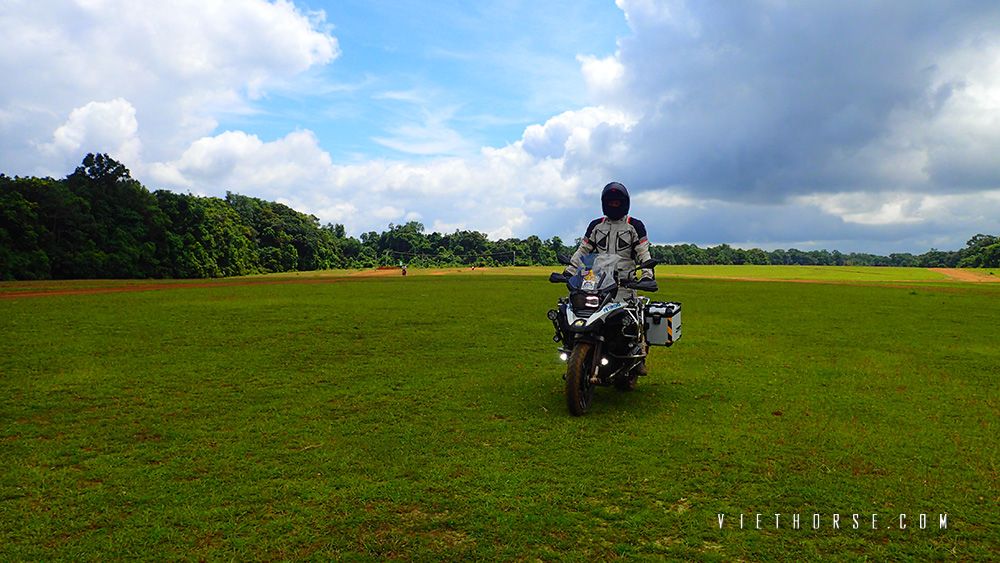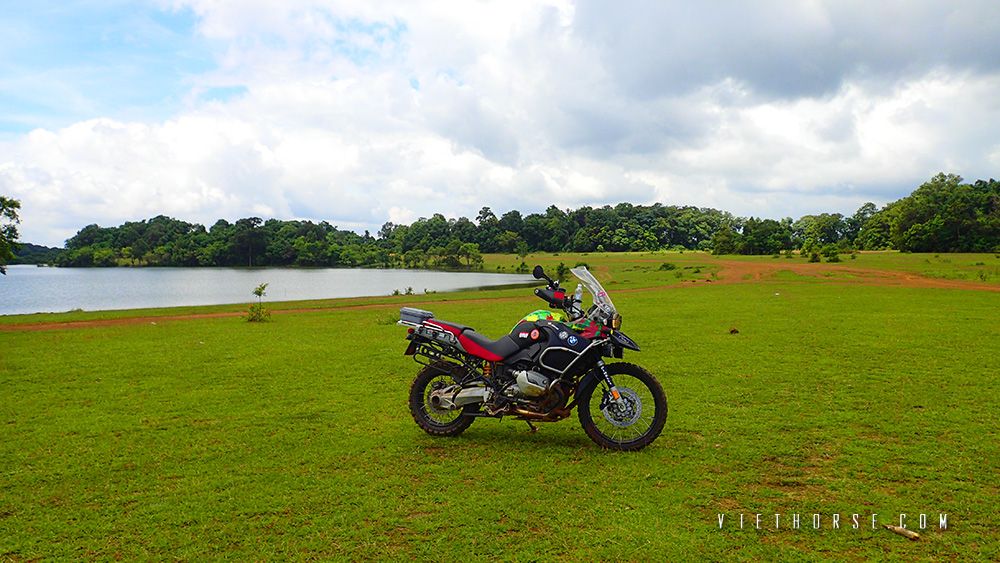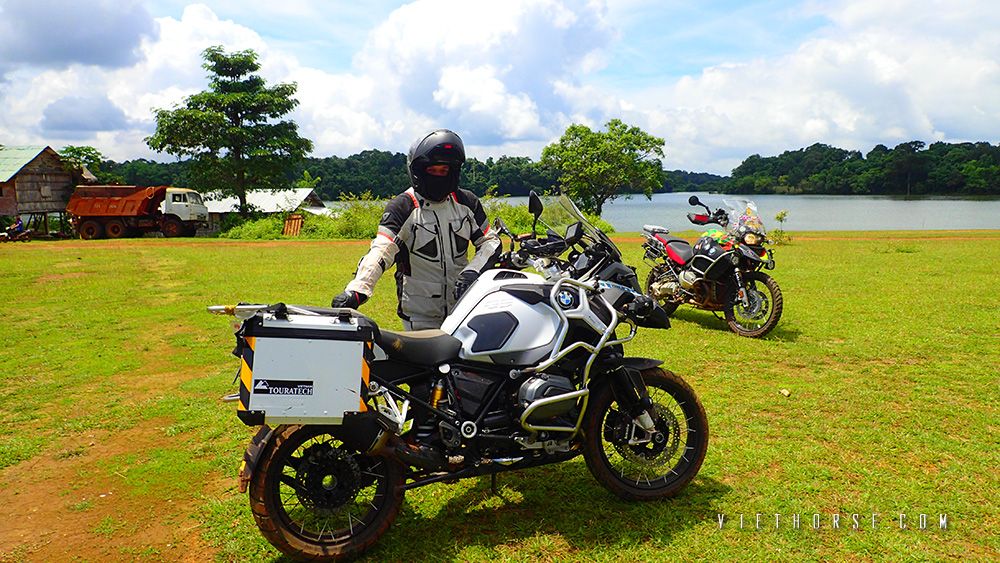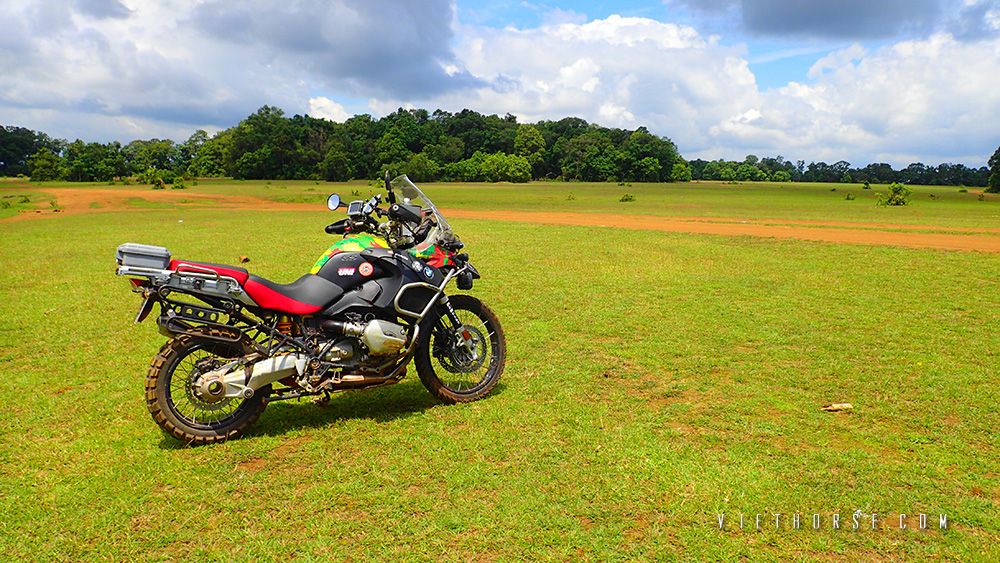 Leaving the field: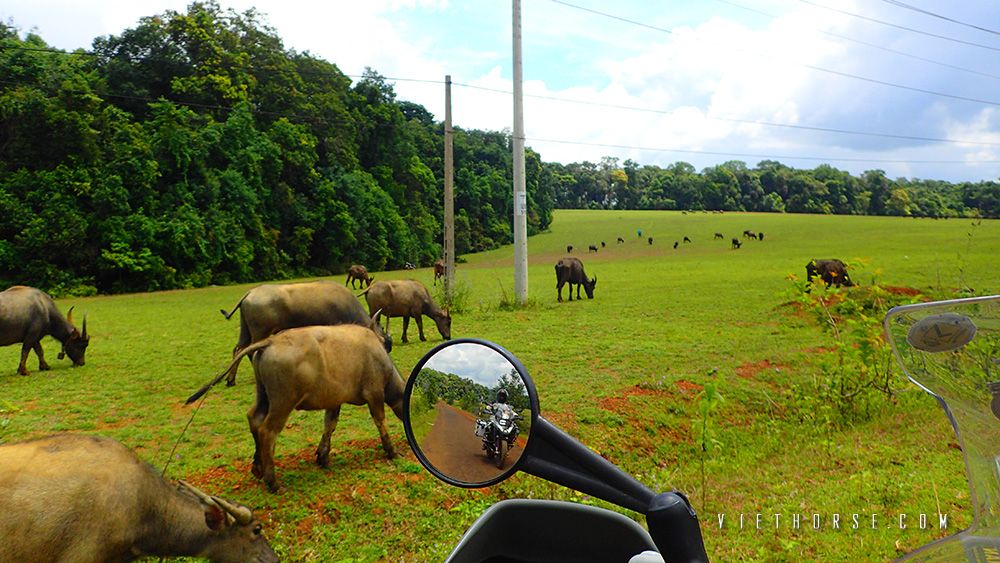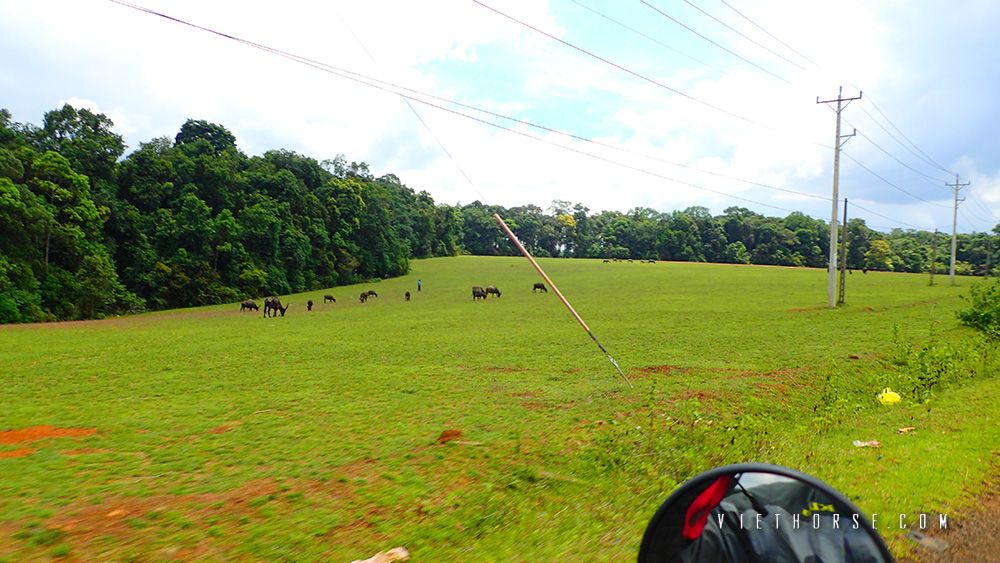 And entering another offroad challenge: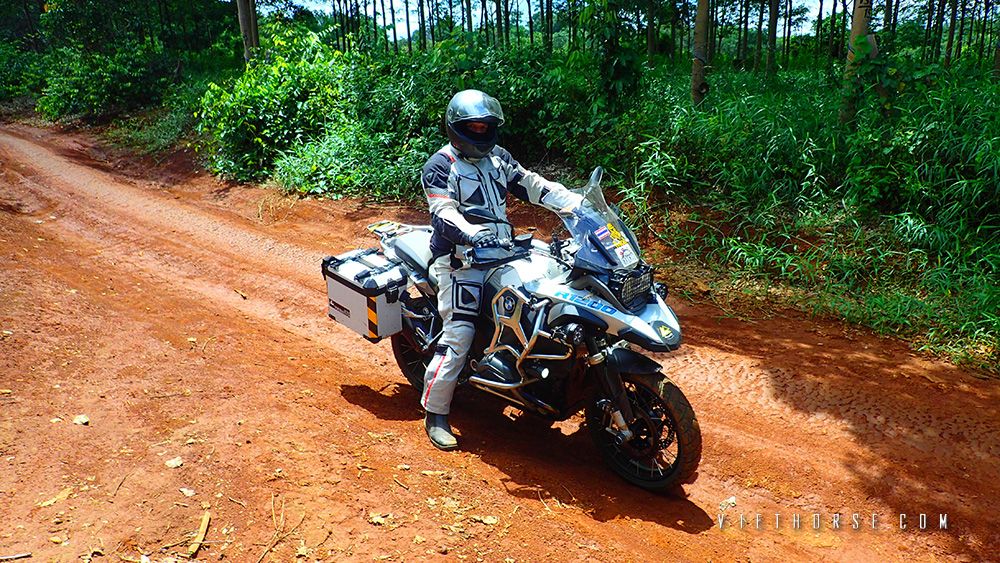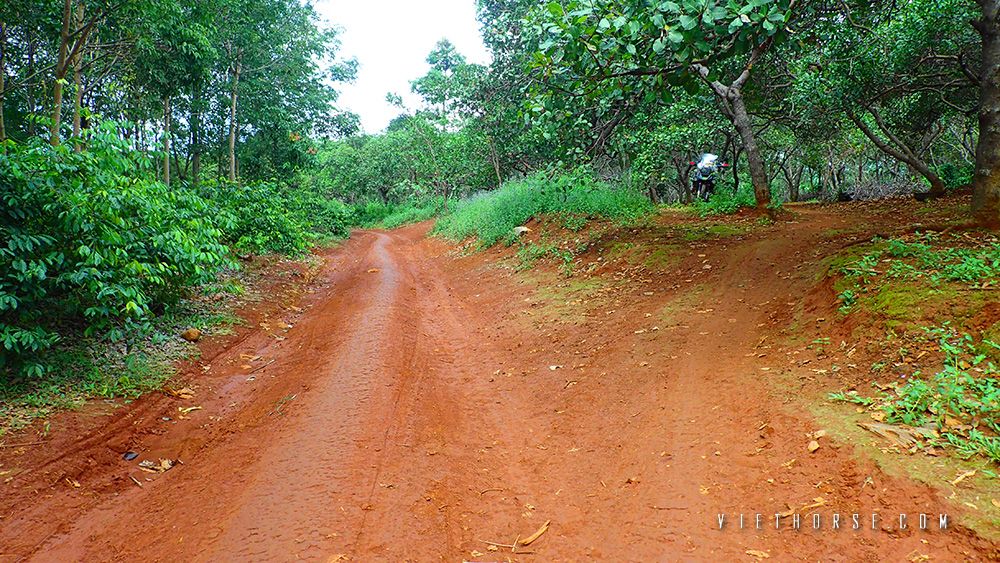 Gotta turn into a private garden to stay away from muddy and slippery road 🙂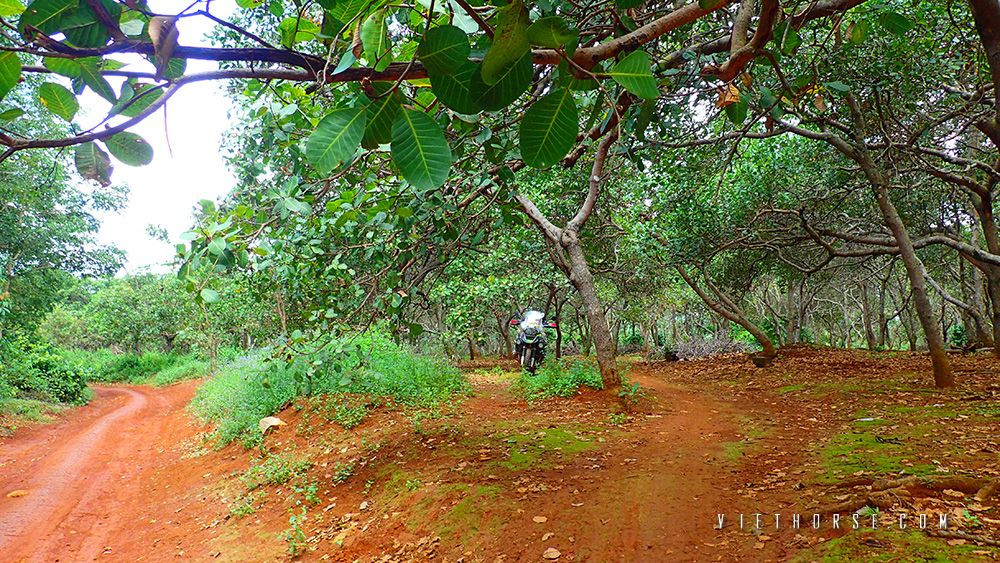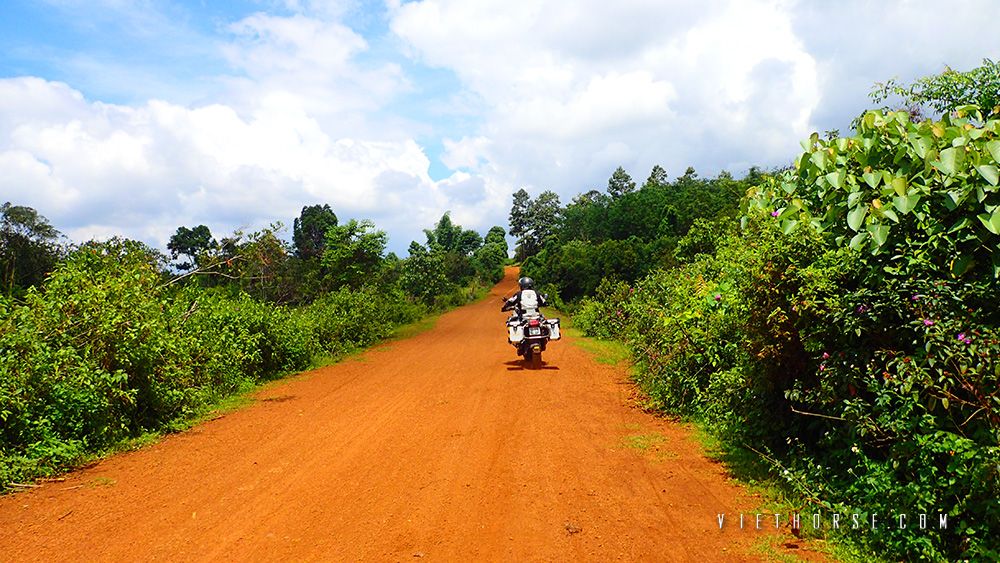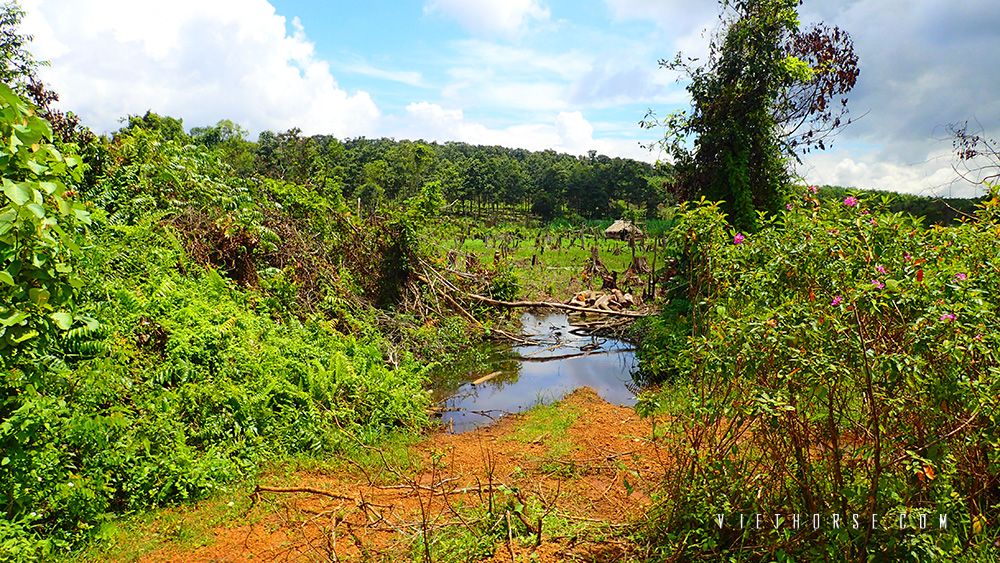 How nice the weather was: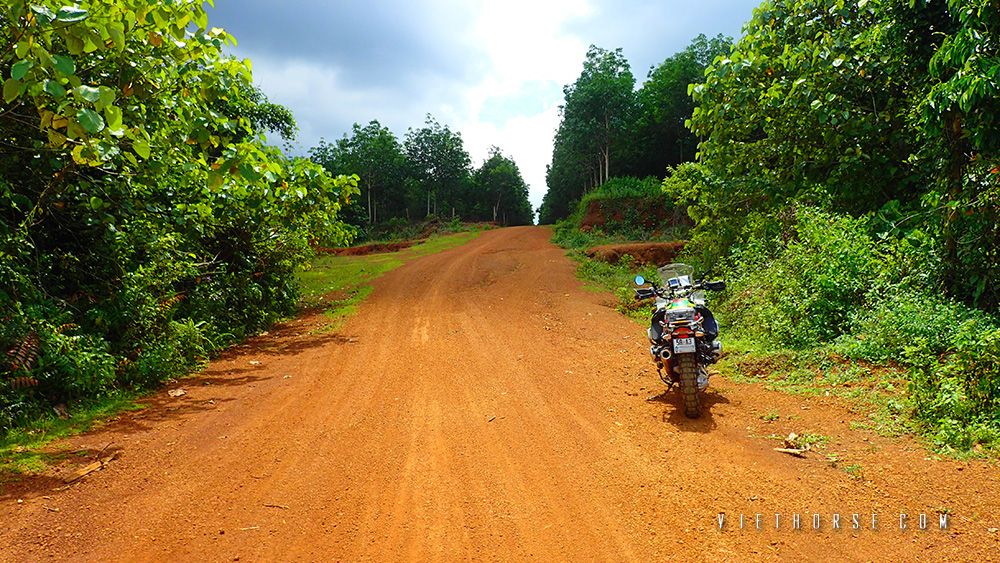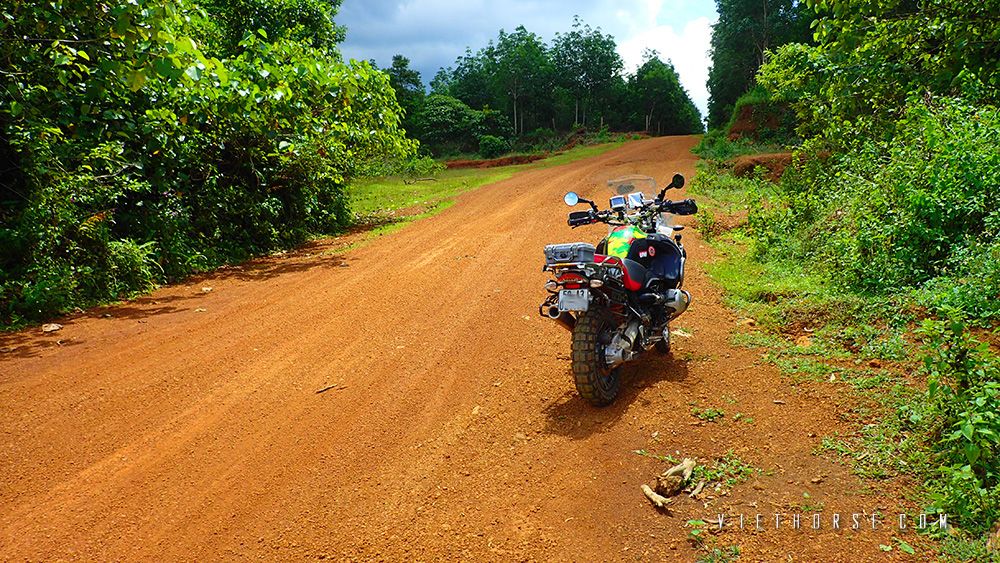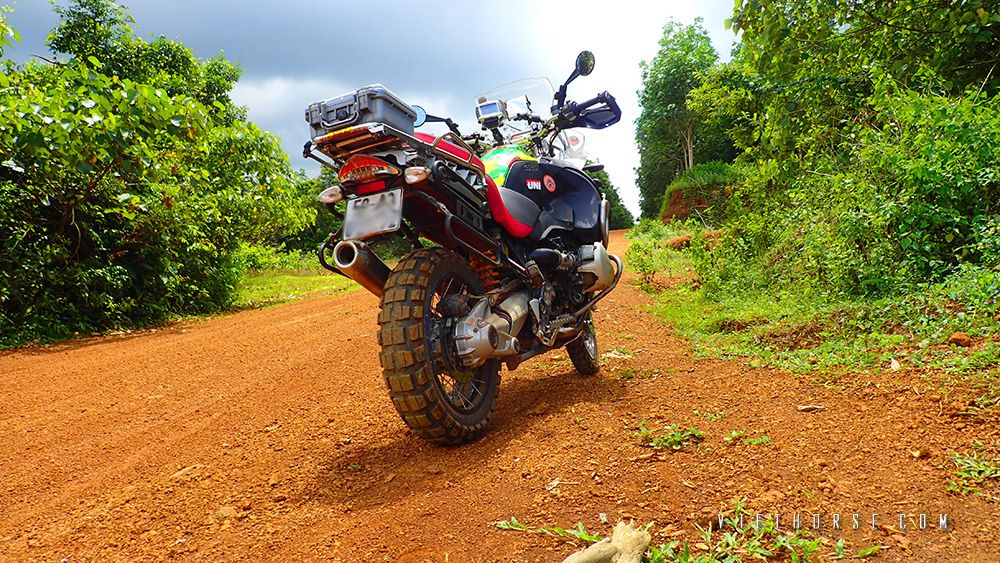 And how great the trail was 🙂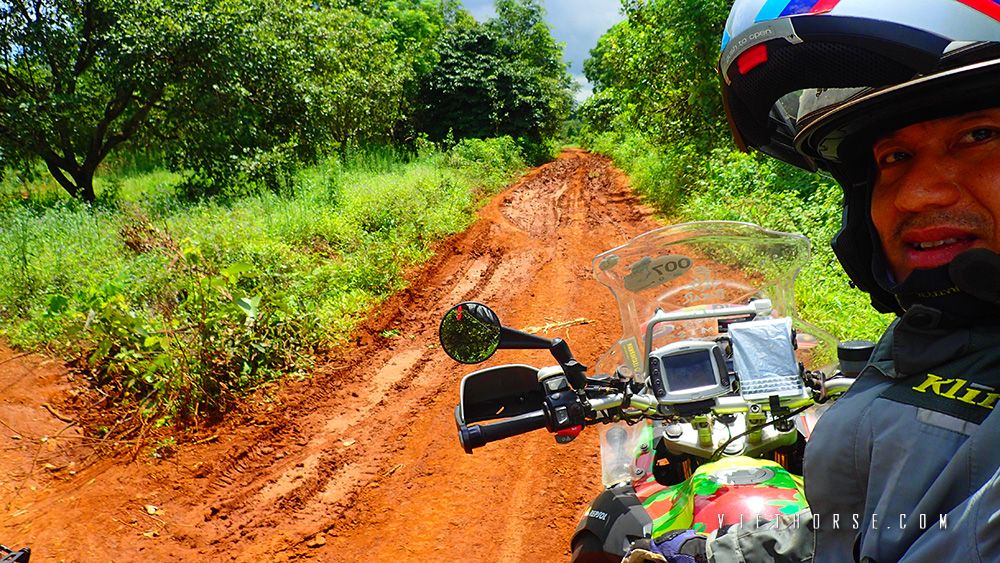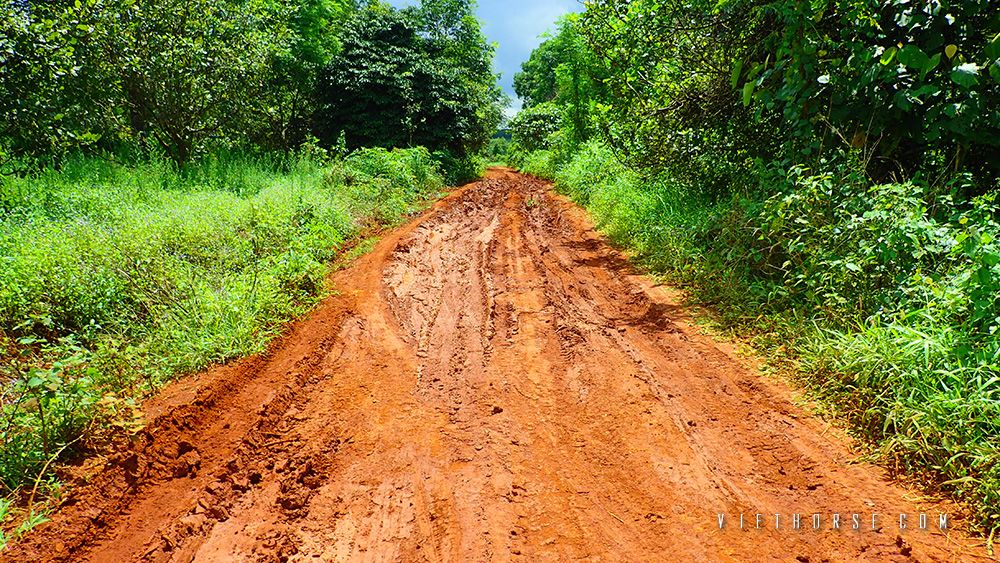 This gonna be very sticky and slippery…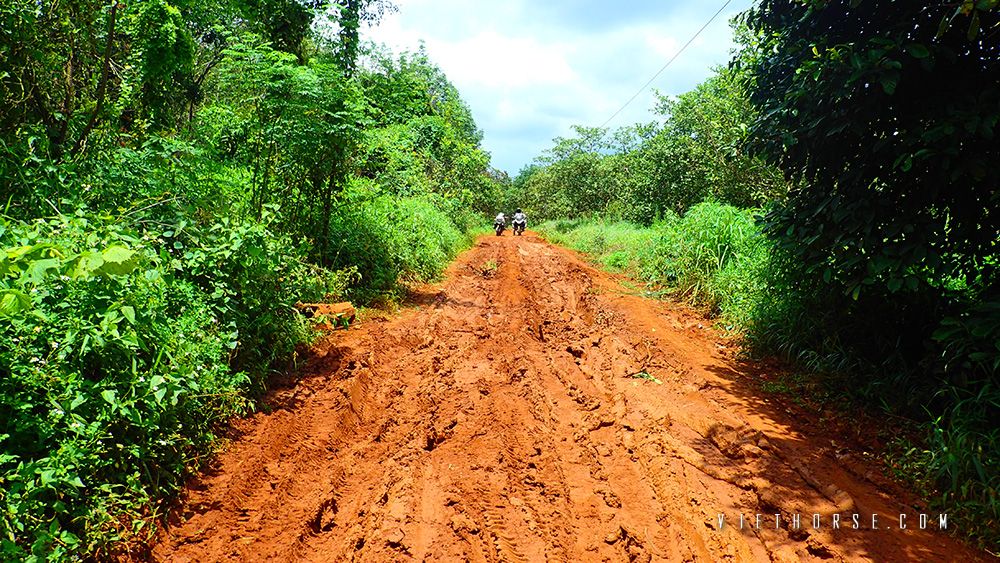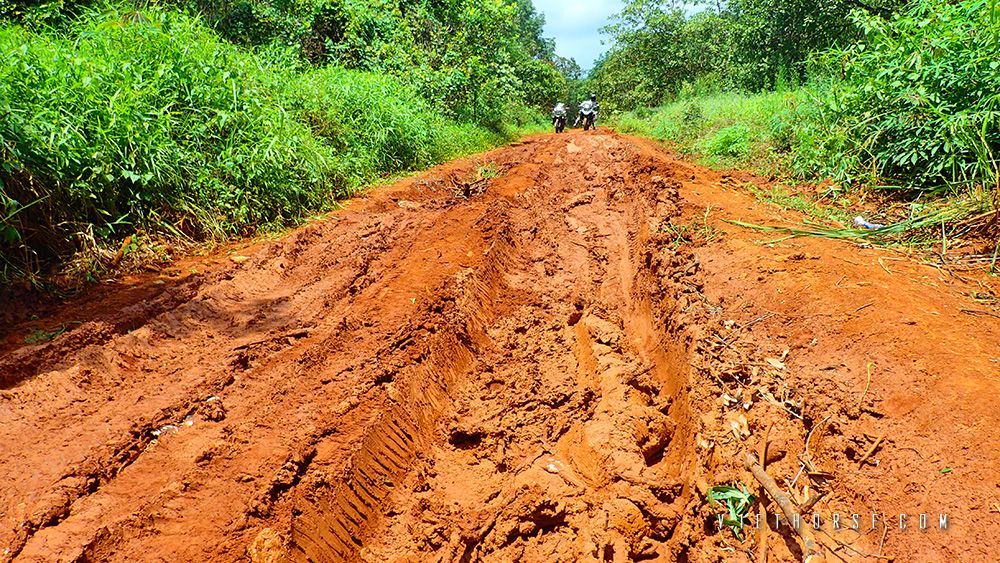 It's time to turn back to have some beers 🙂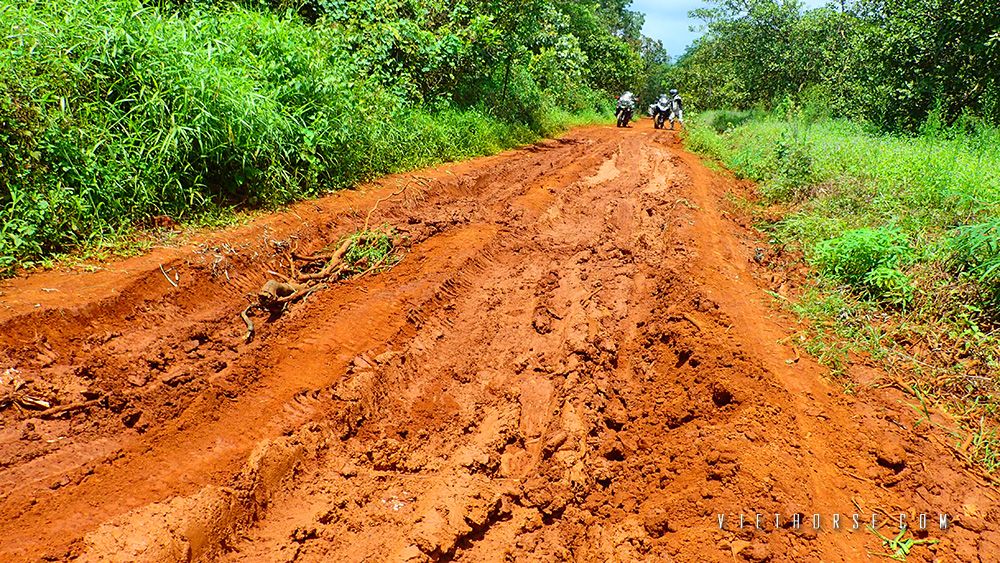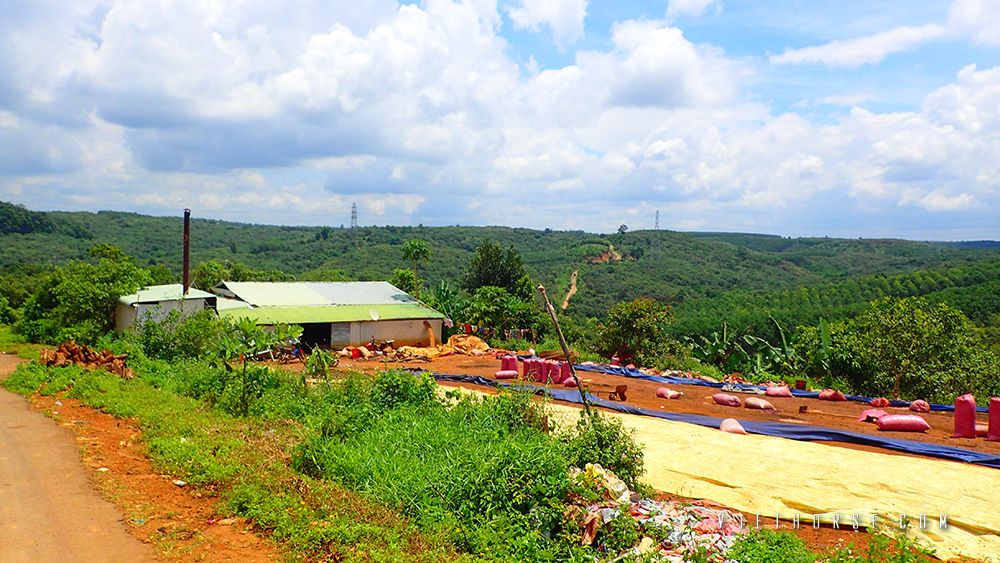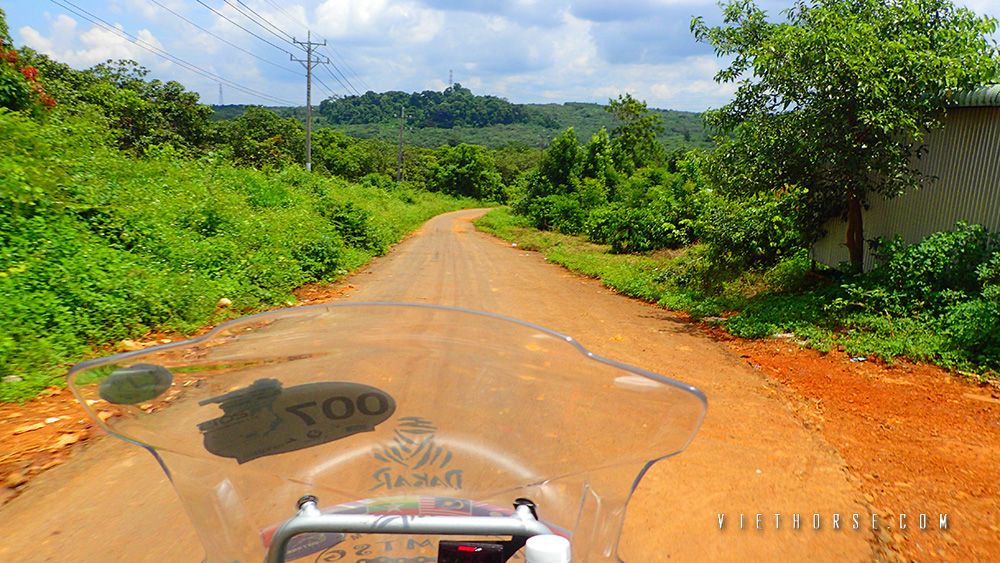 High point of the trail could be seen from here: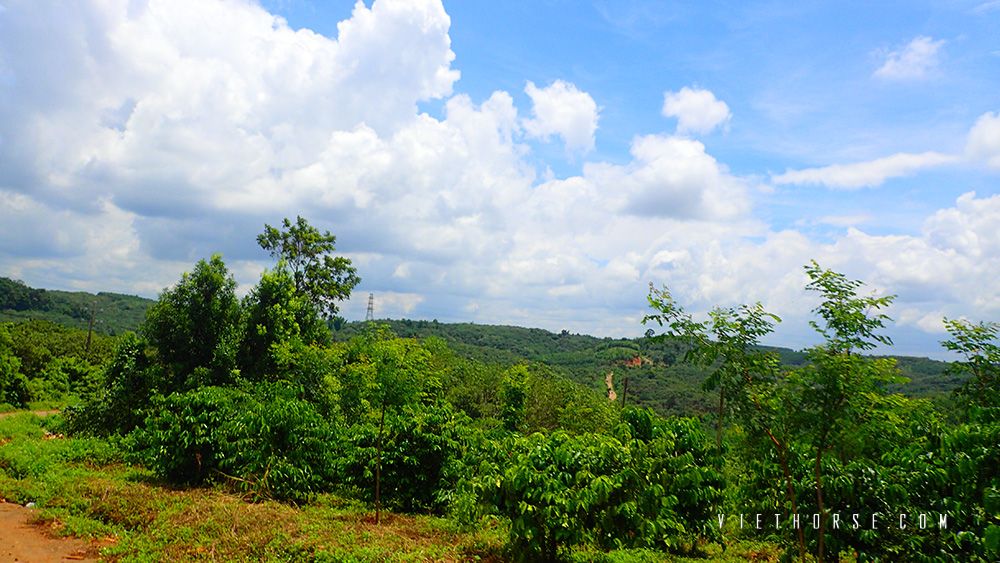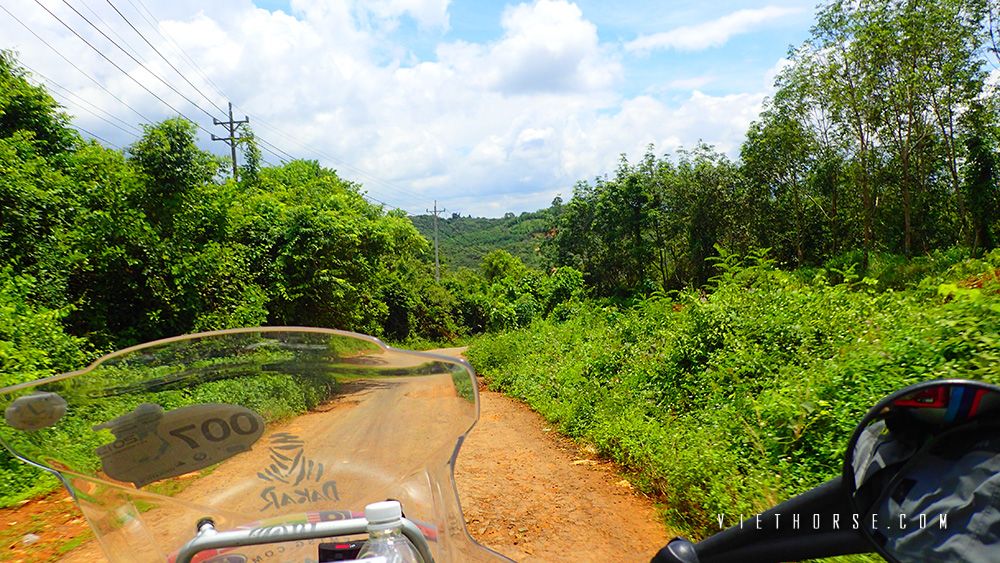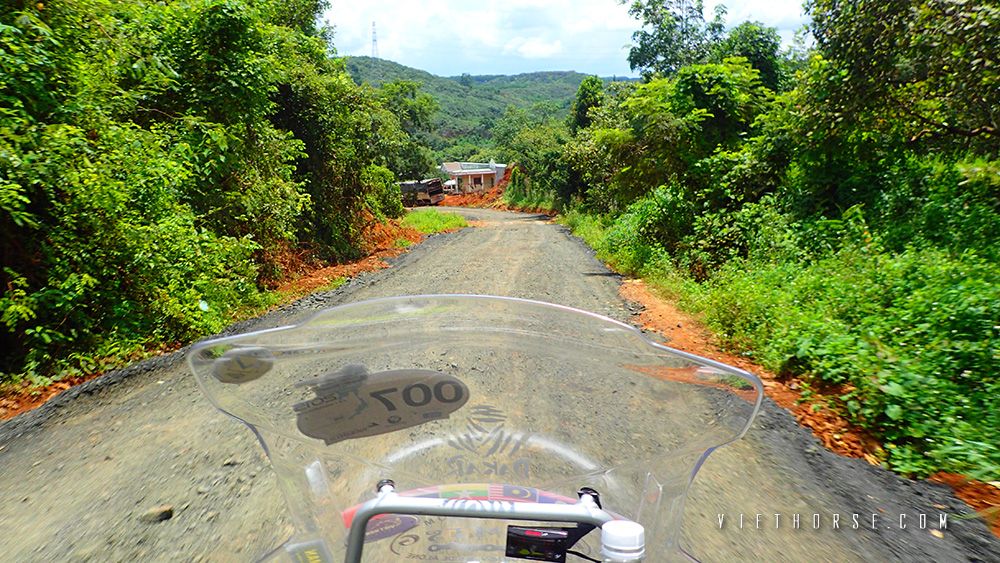 Looks like someone drunk and drive 🙂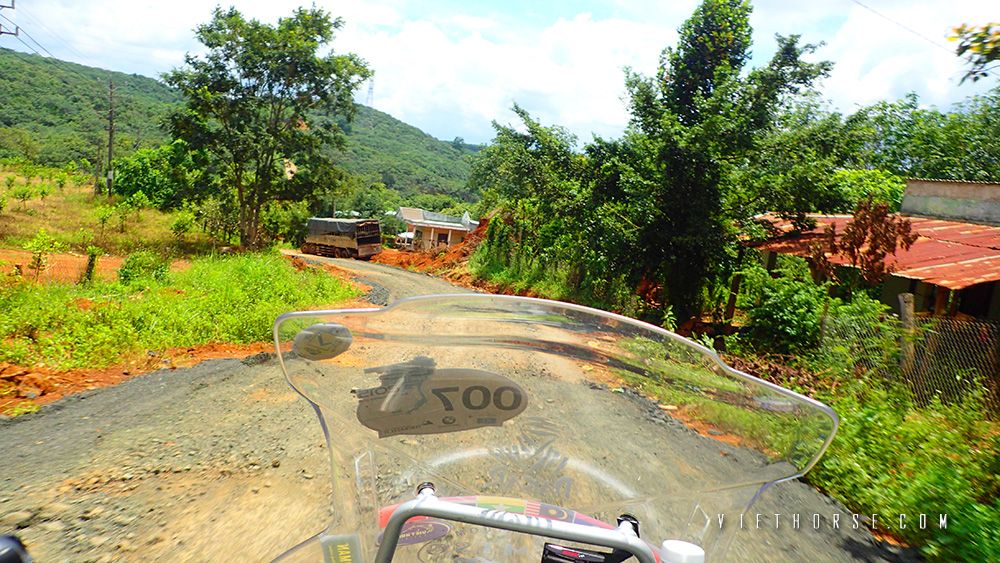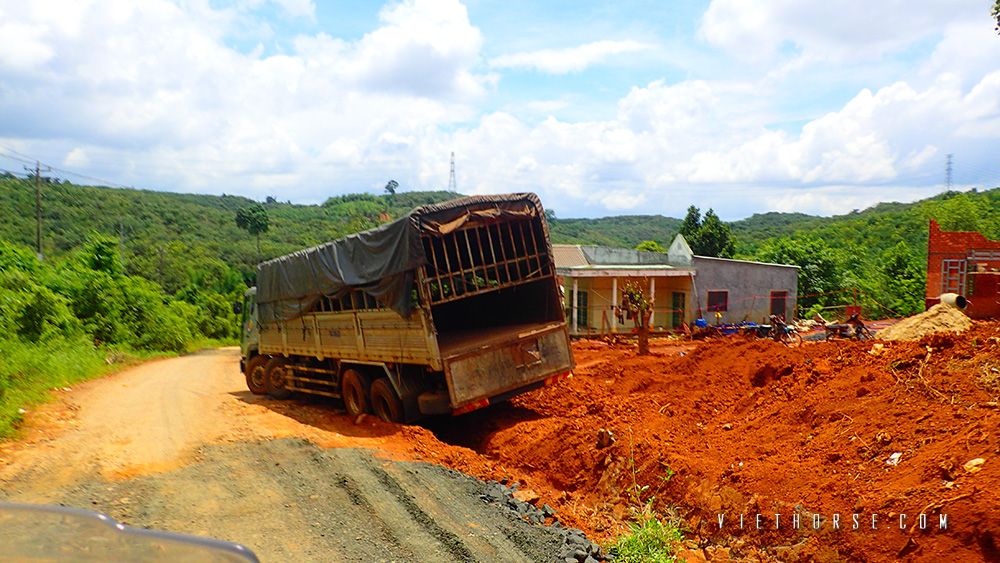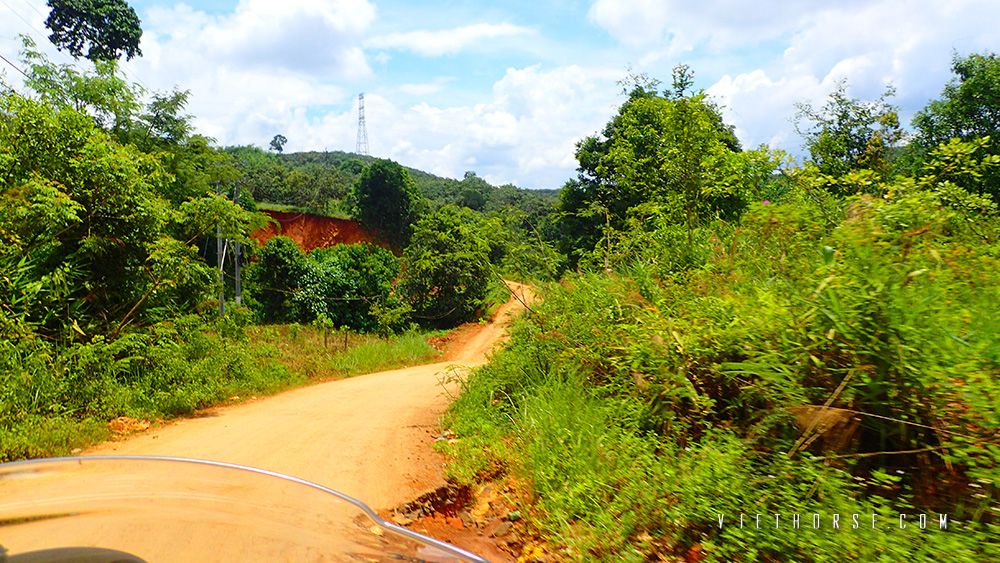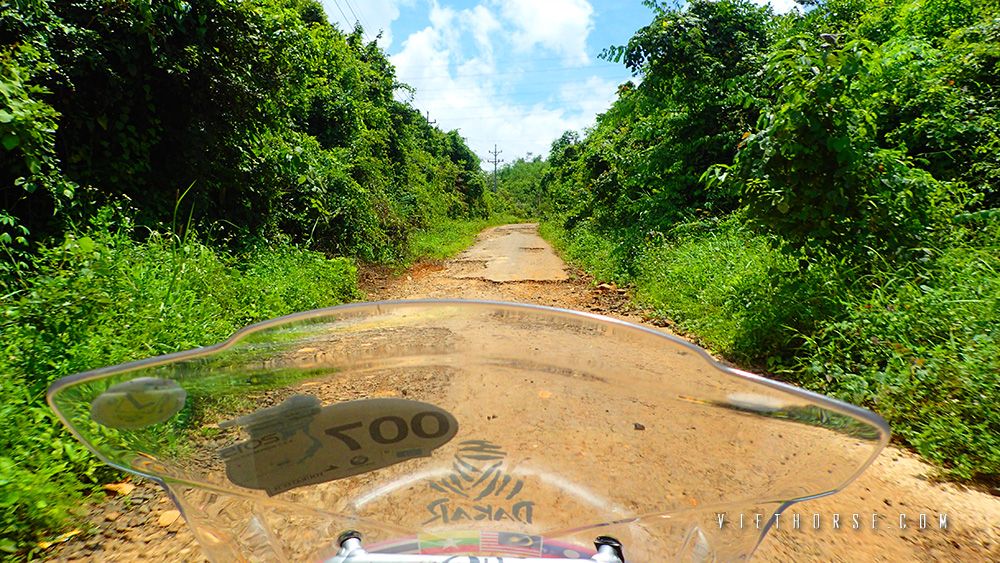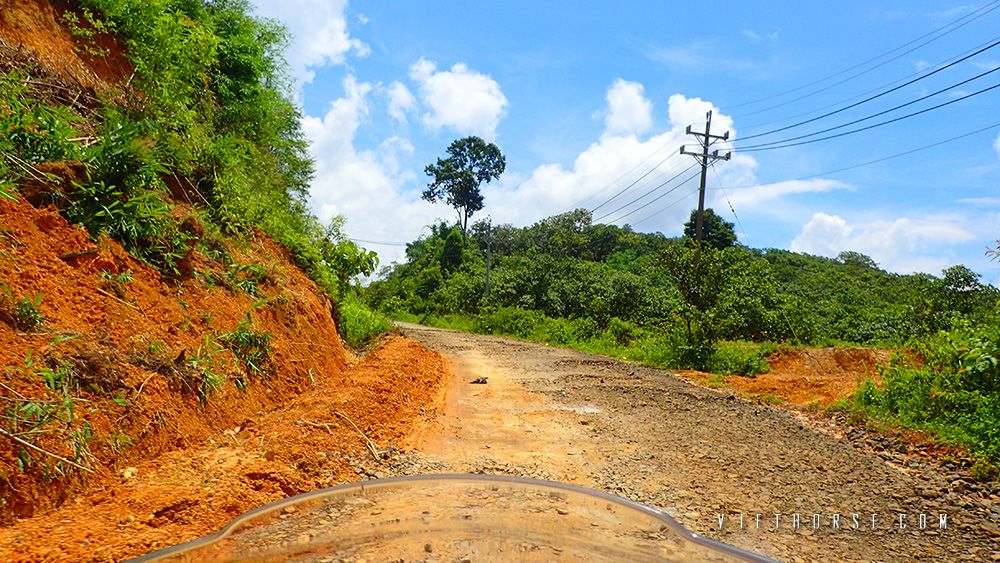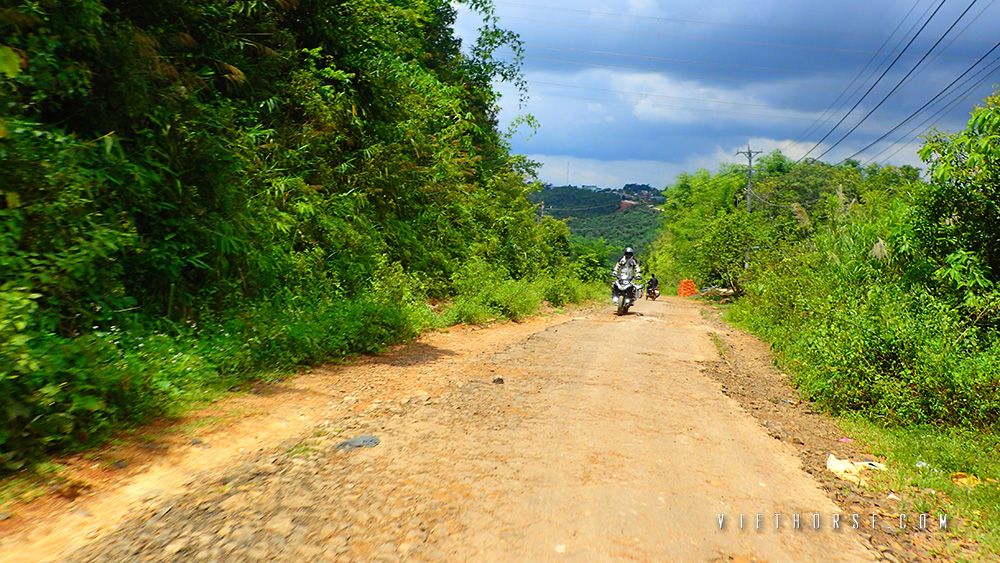 Back on the asphalt and no more fun but damn hot.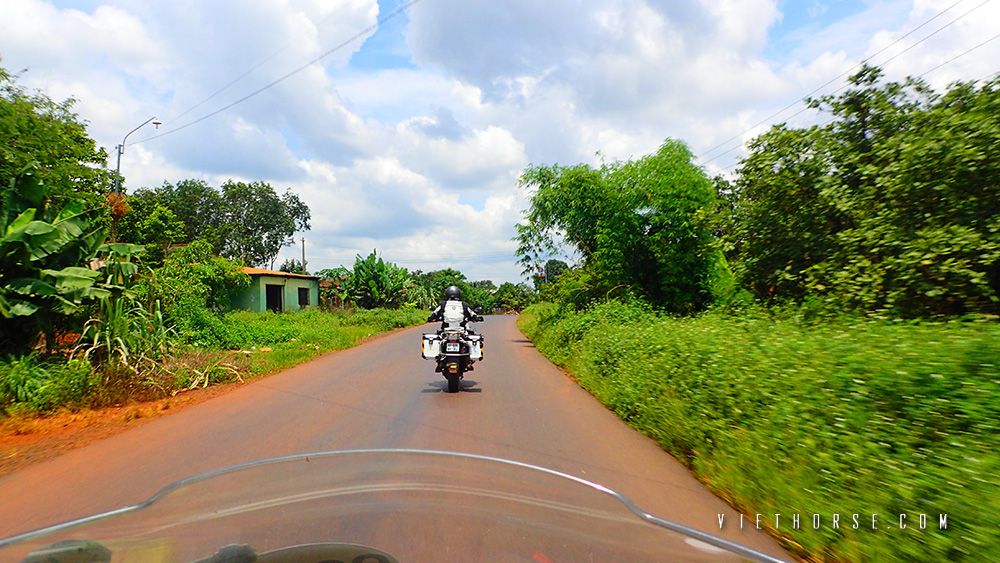 Rest on one of this hammocks before getting home: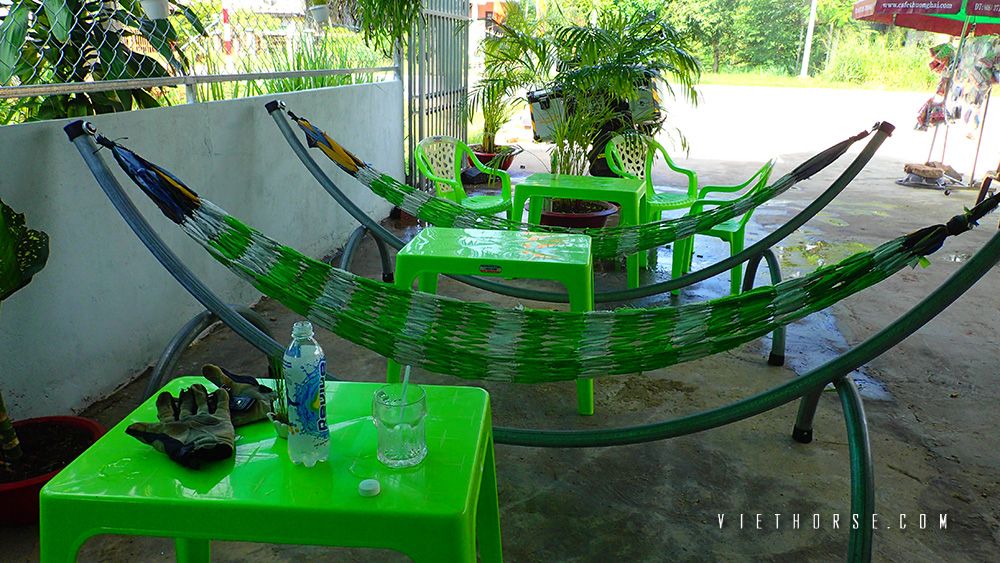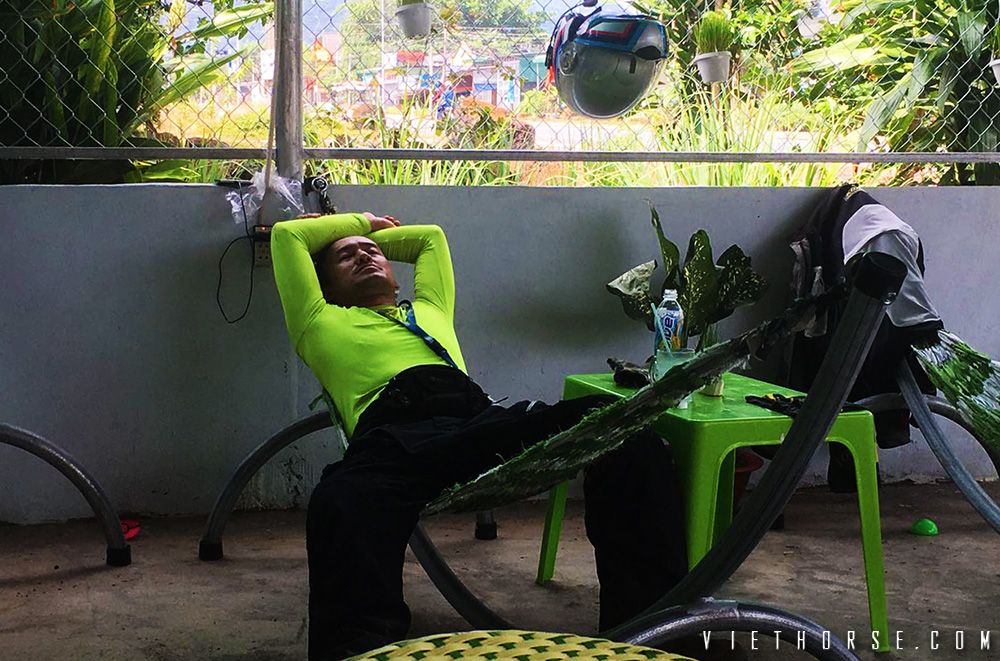 It was great trip, really.