It was really a tough year, we have months as a gap between the rides. Quick one, with two peeps from Saigon and the other two in Muine, and off we go.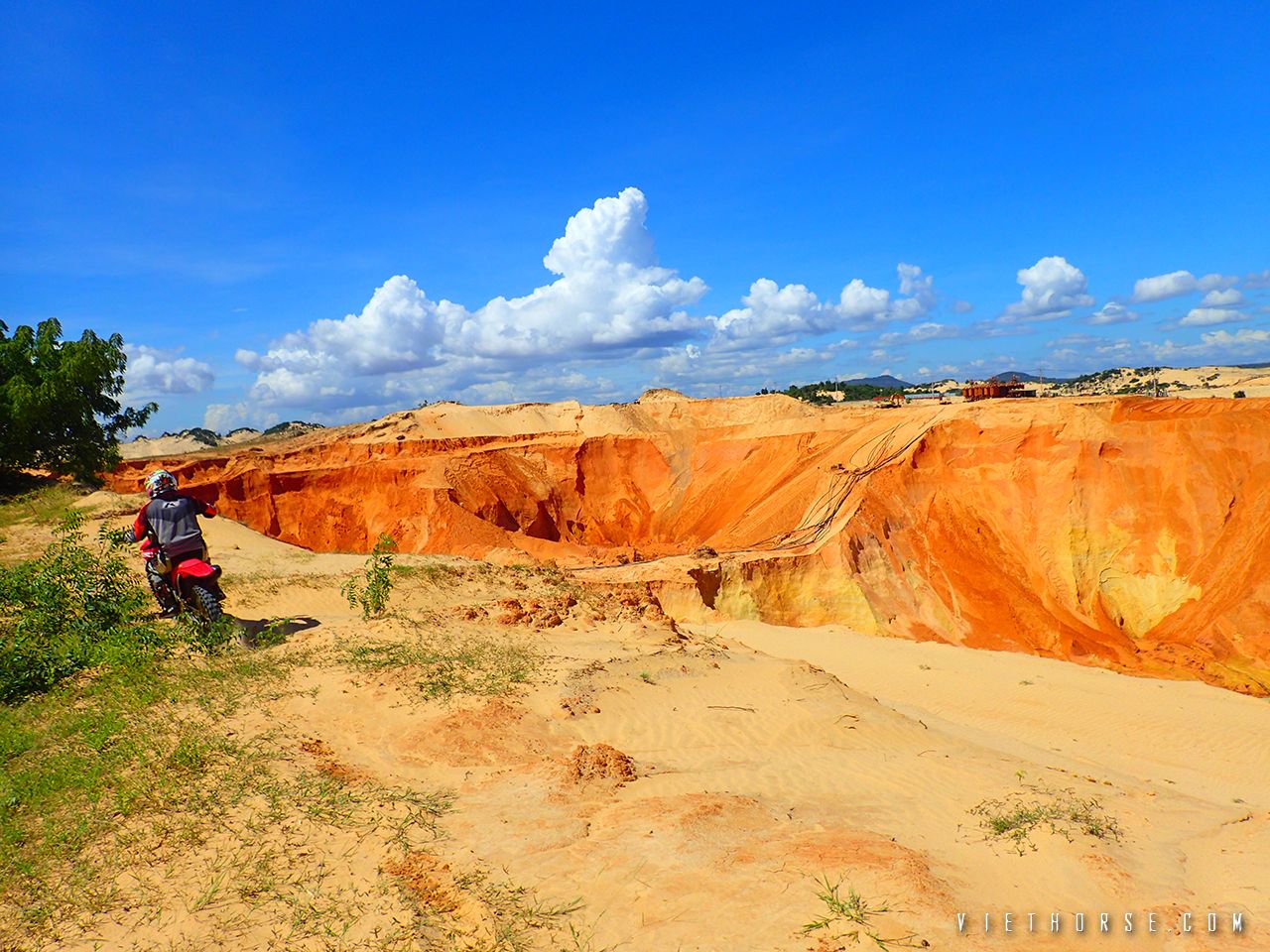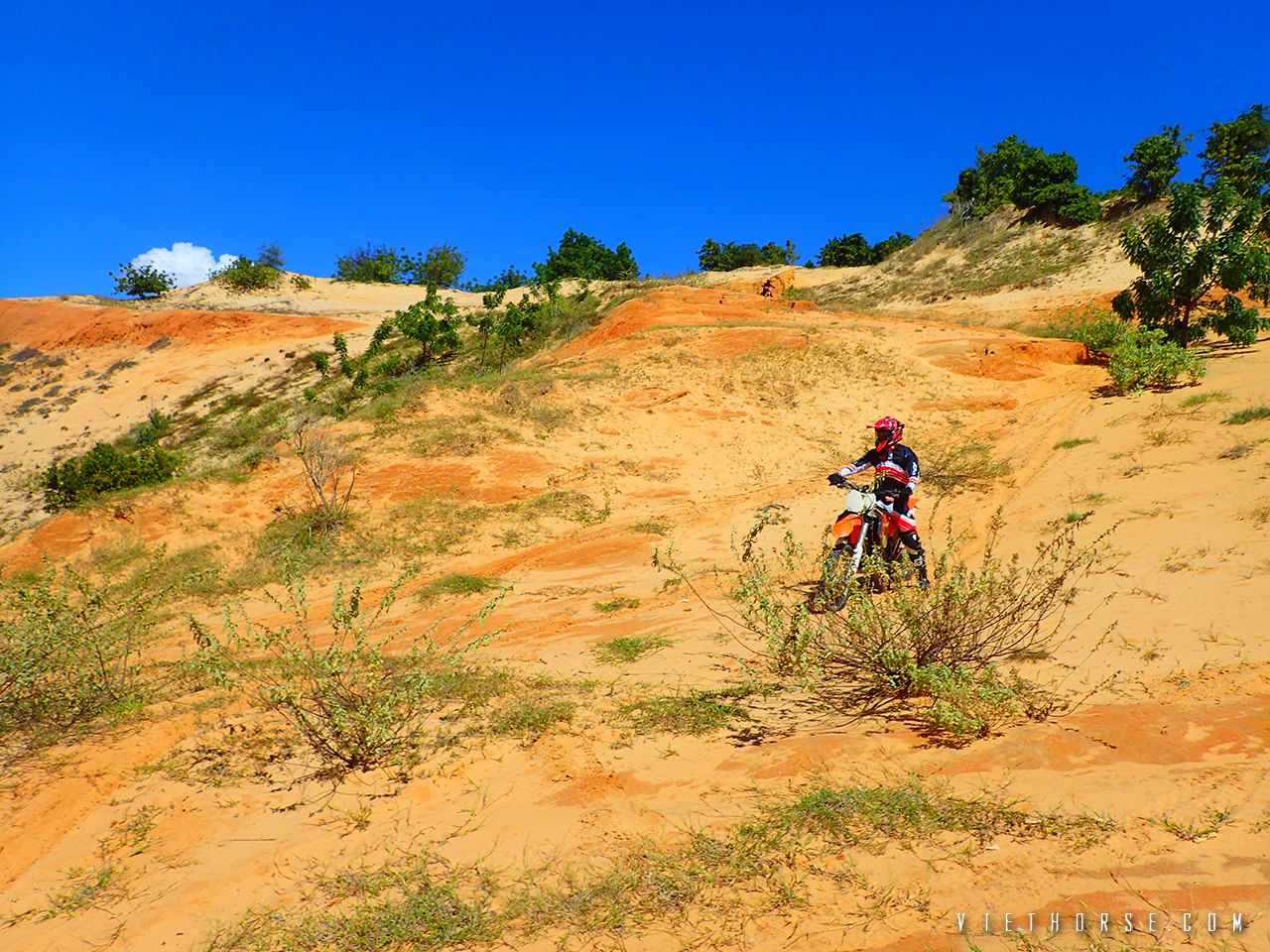 We need to pass the steep hill affront: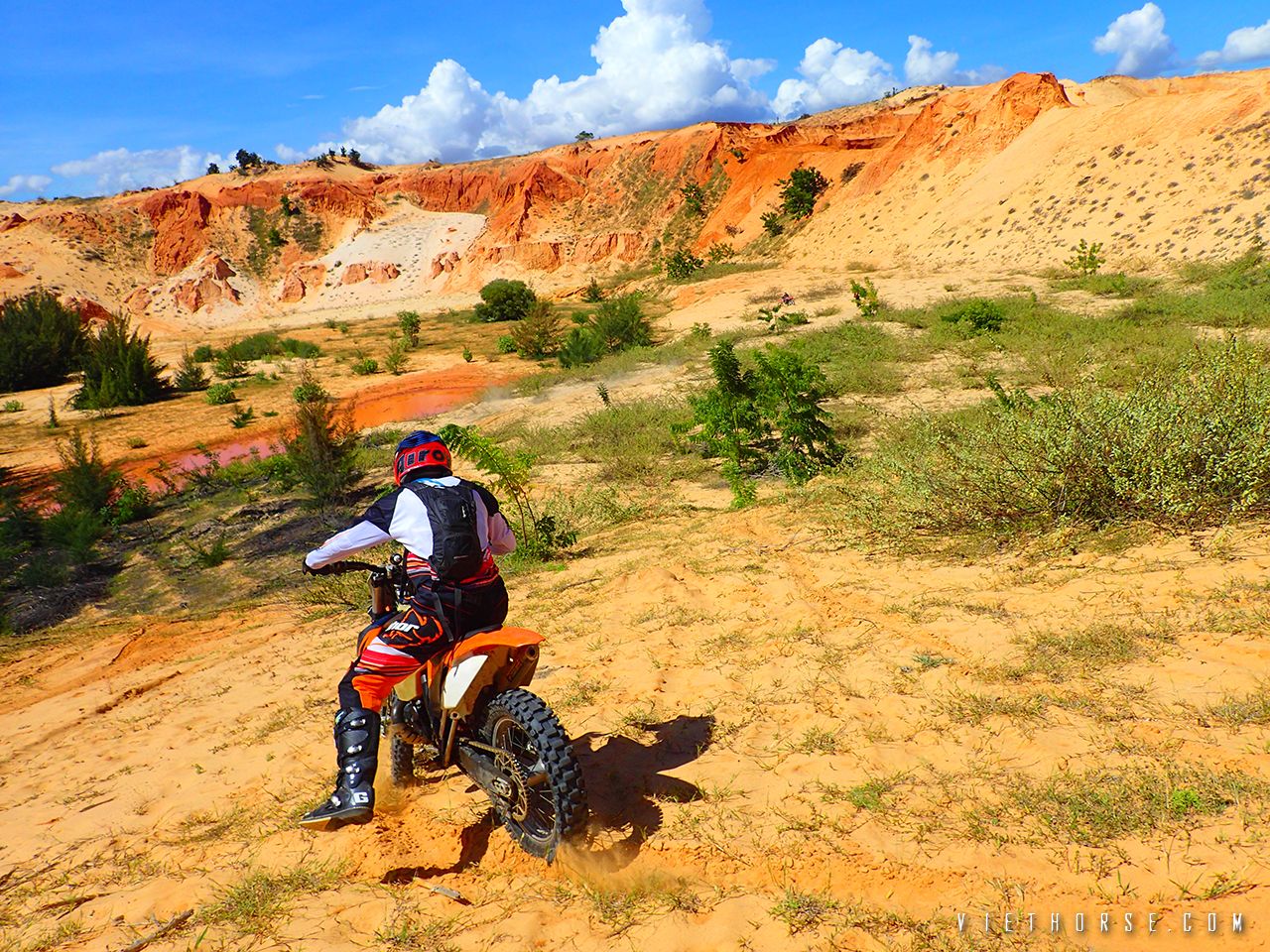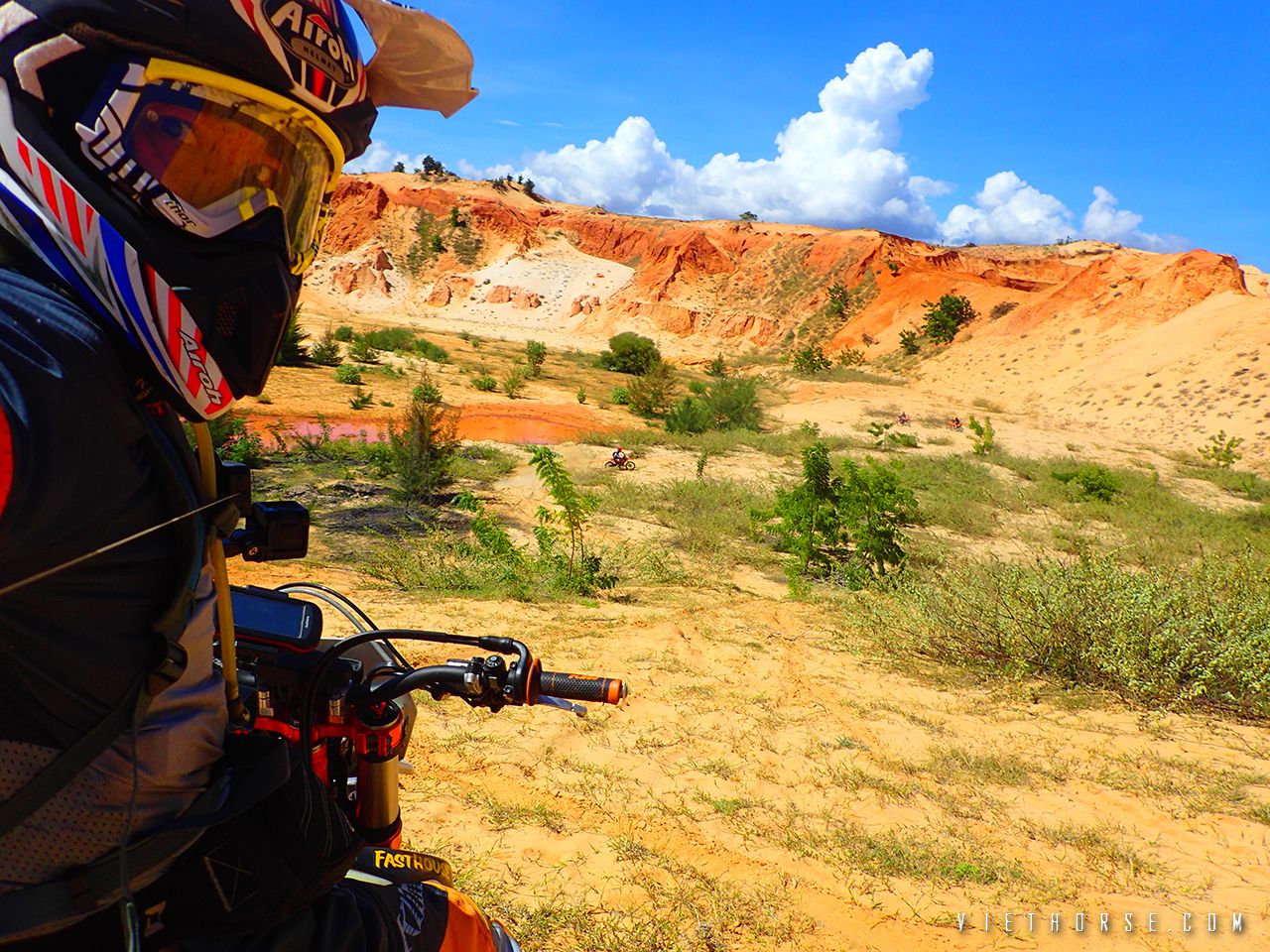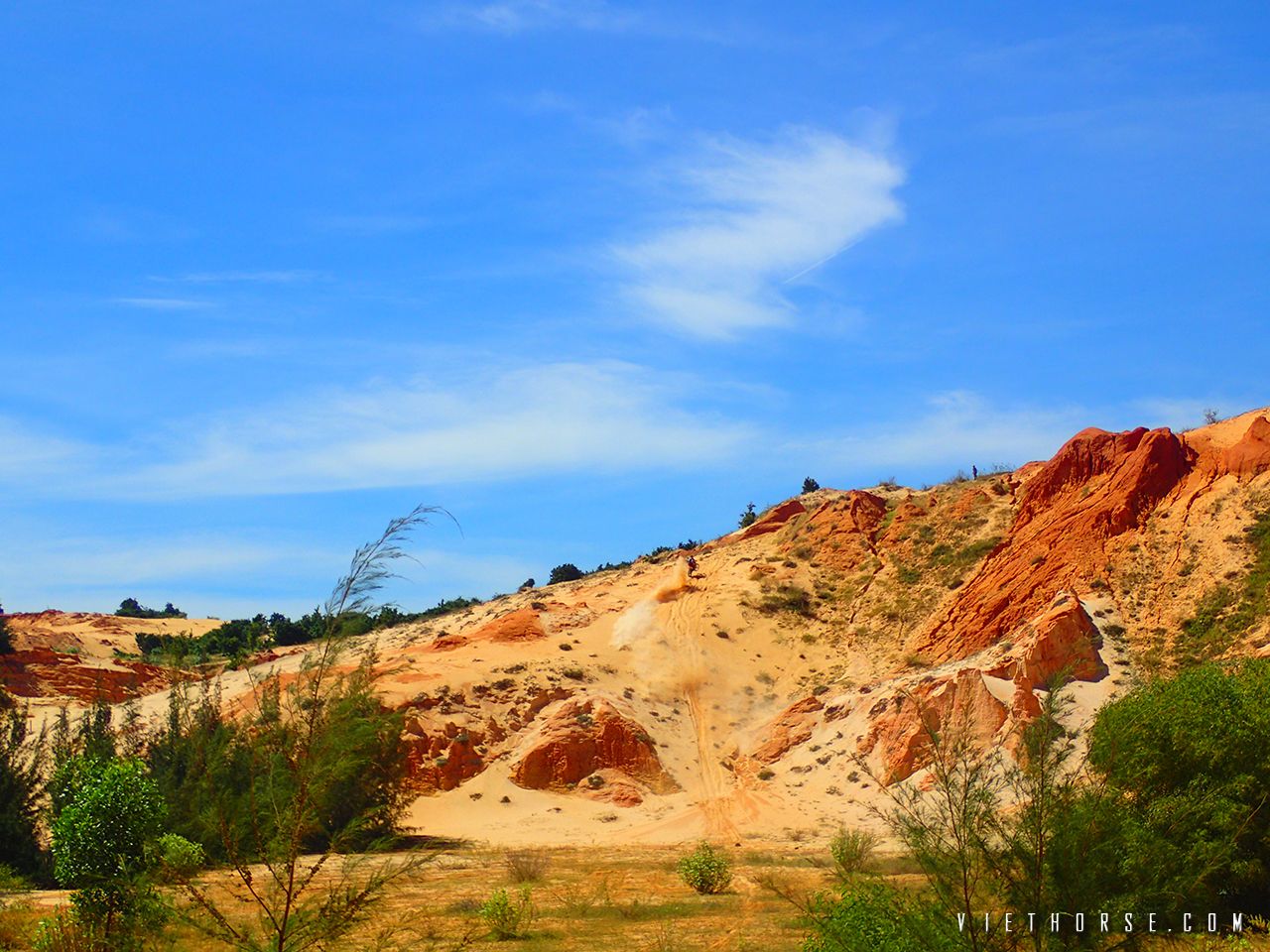 Top of the first hill of the day: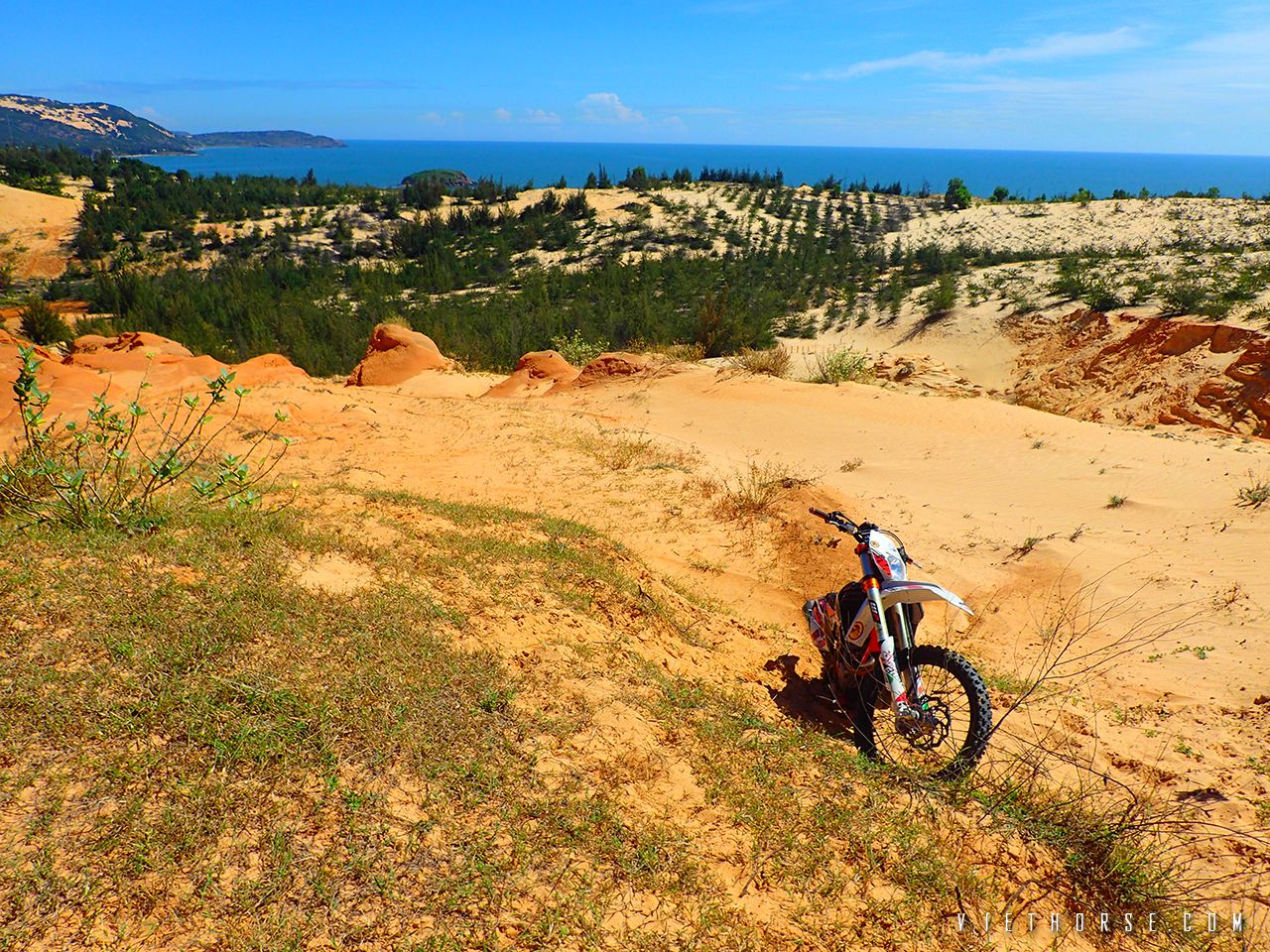 Another steep hill, this was the toughest one of the day: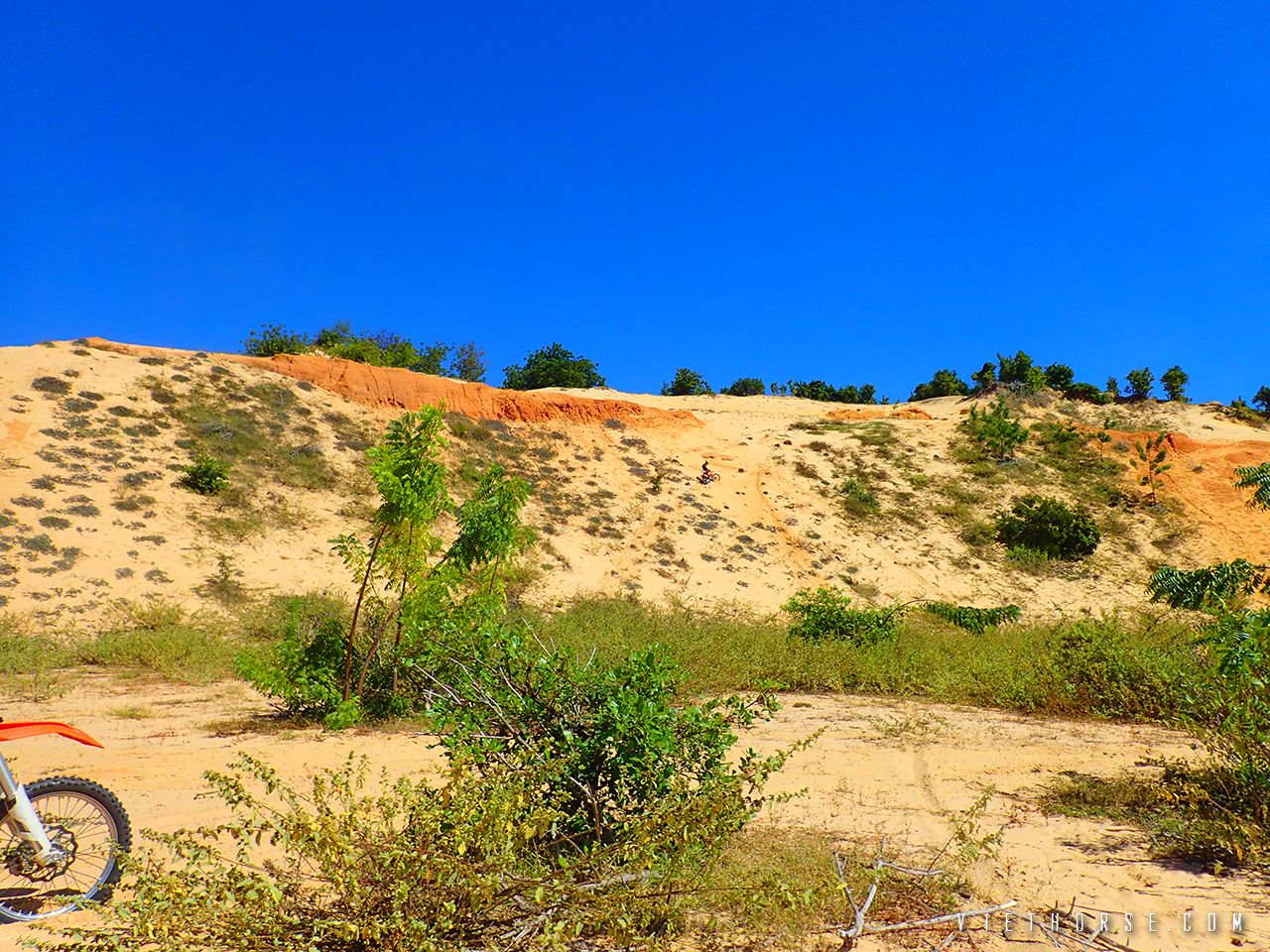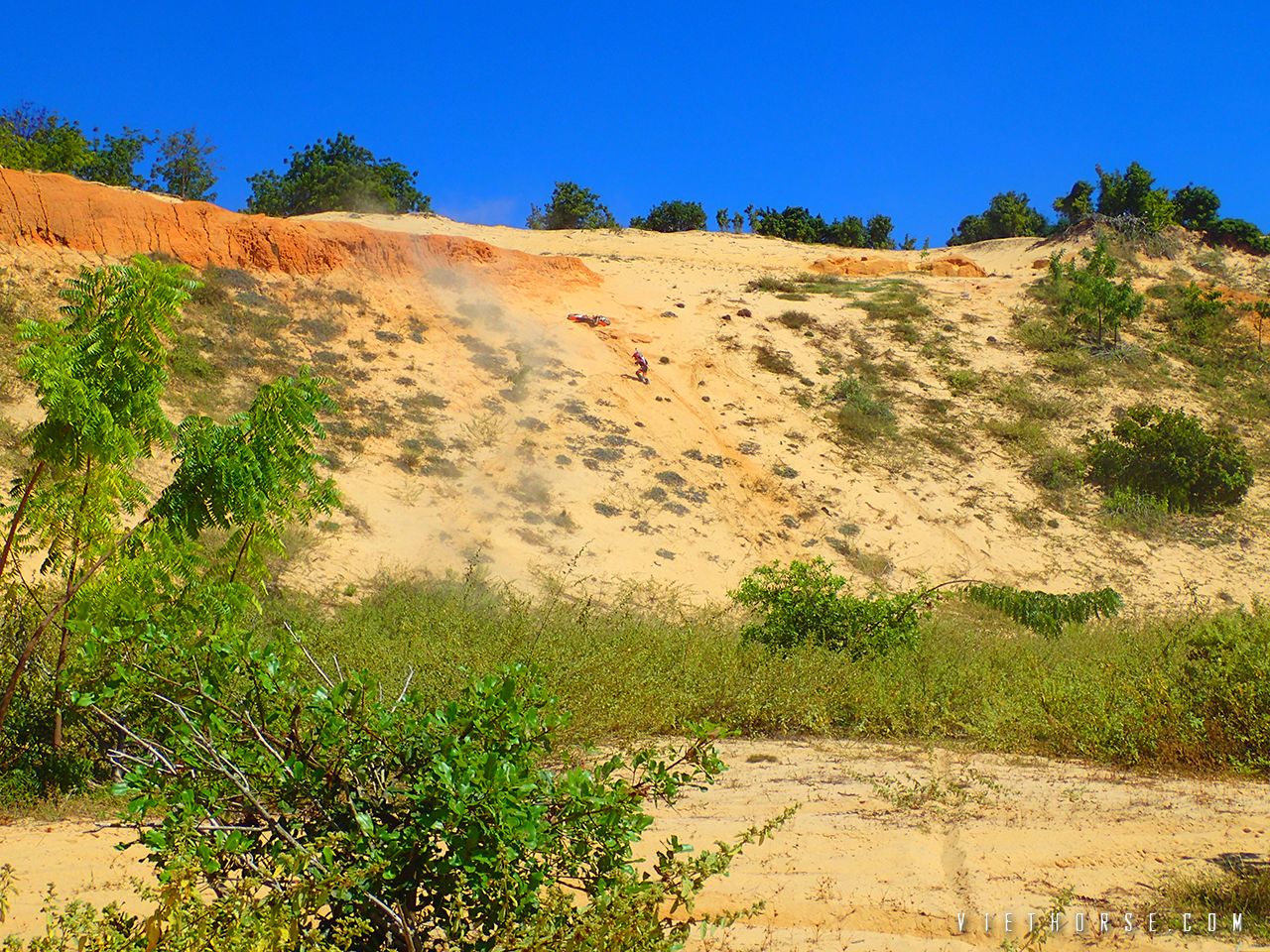 Managed to climb to the top:
It's cool up there: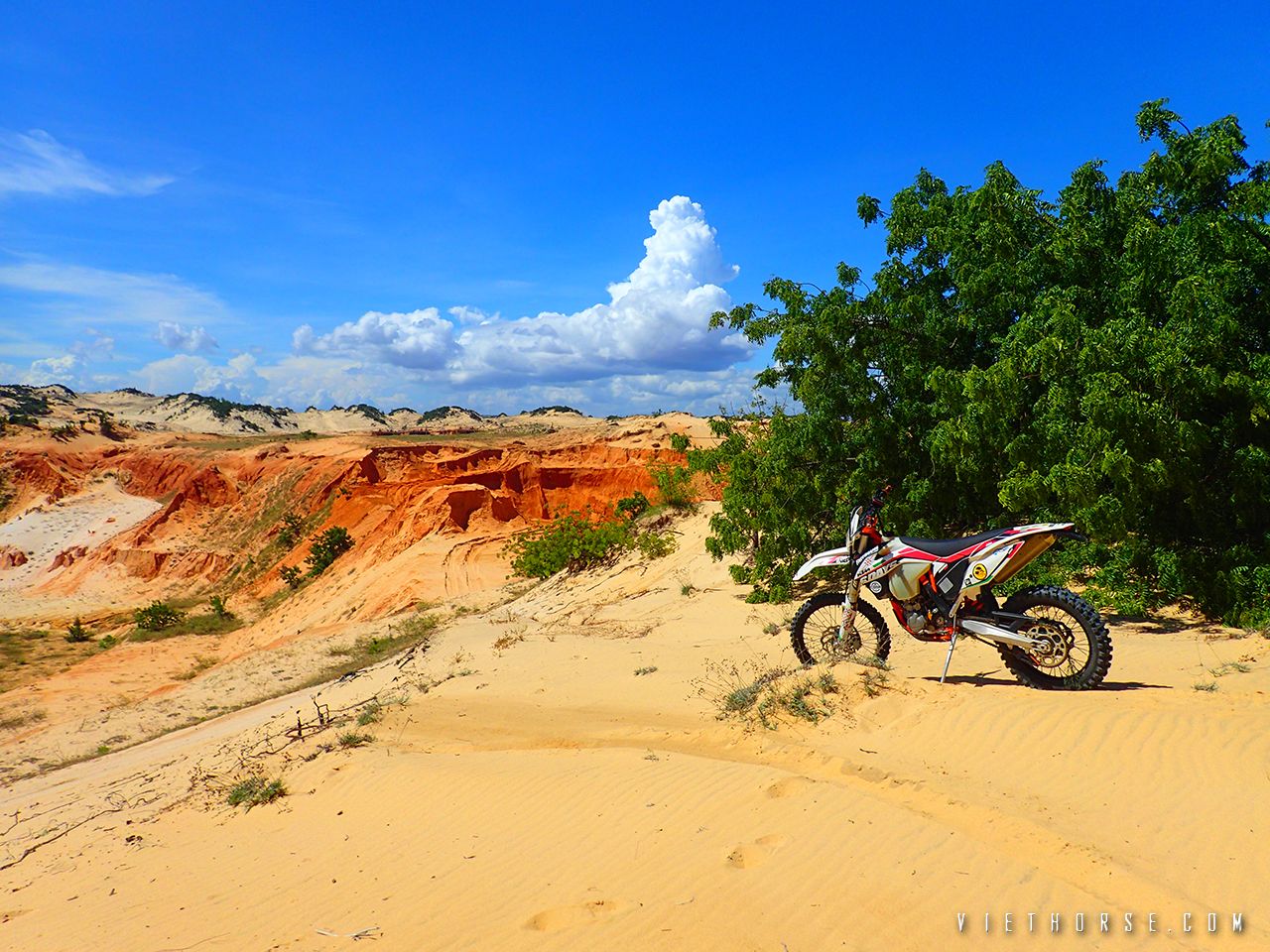 Went down to try the third hill of the day: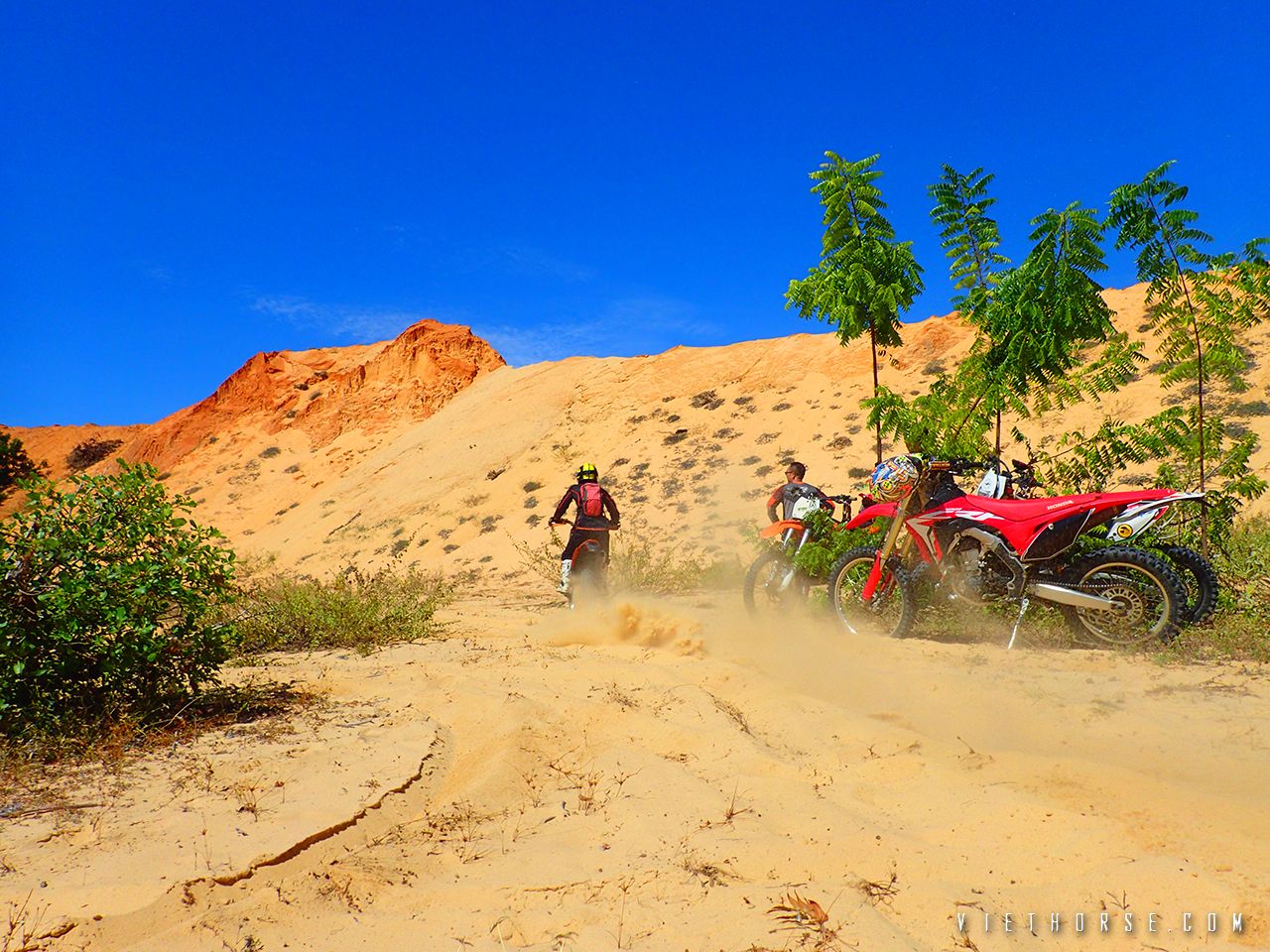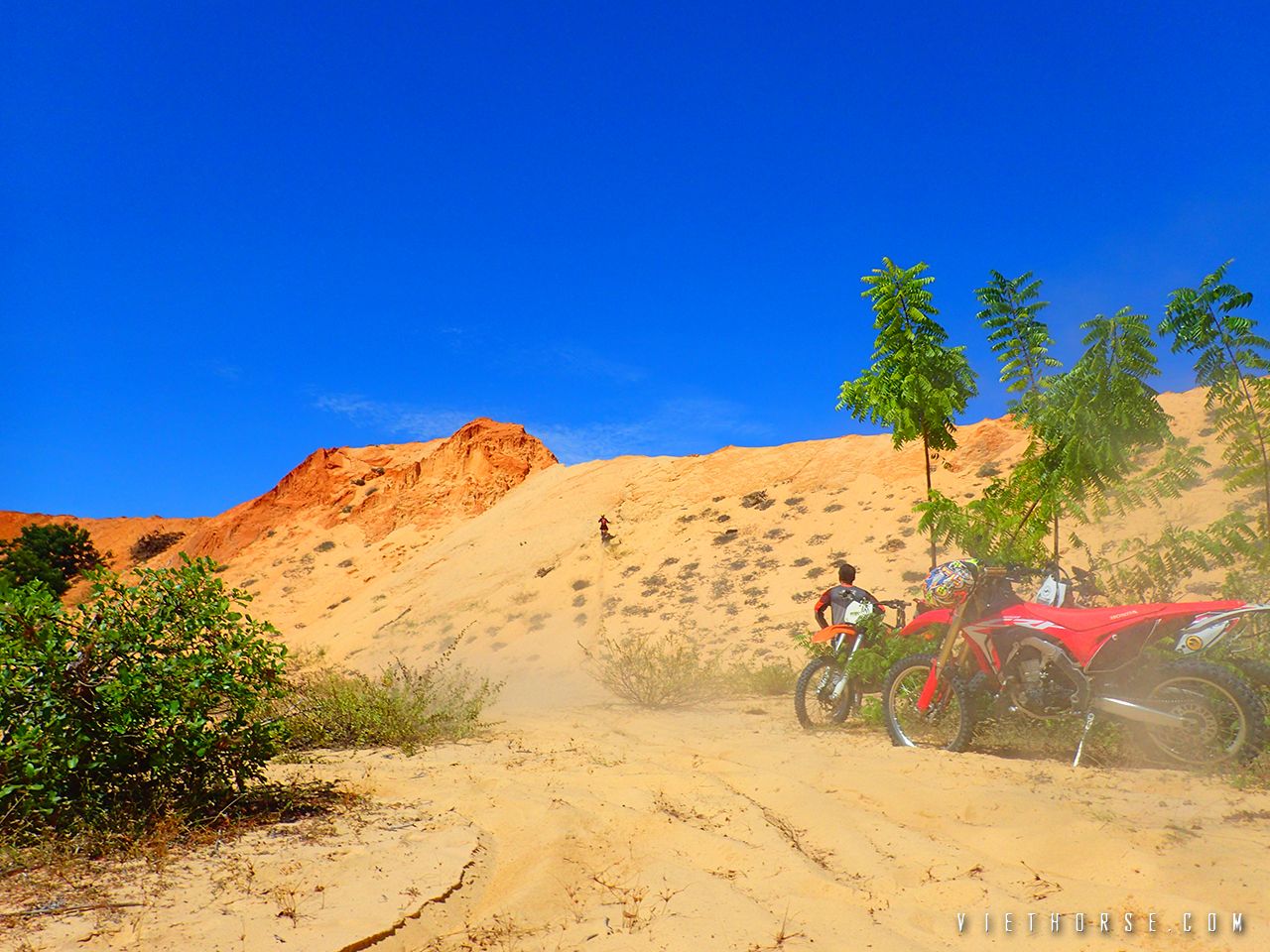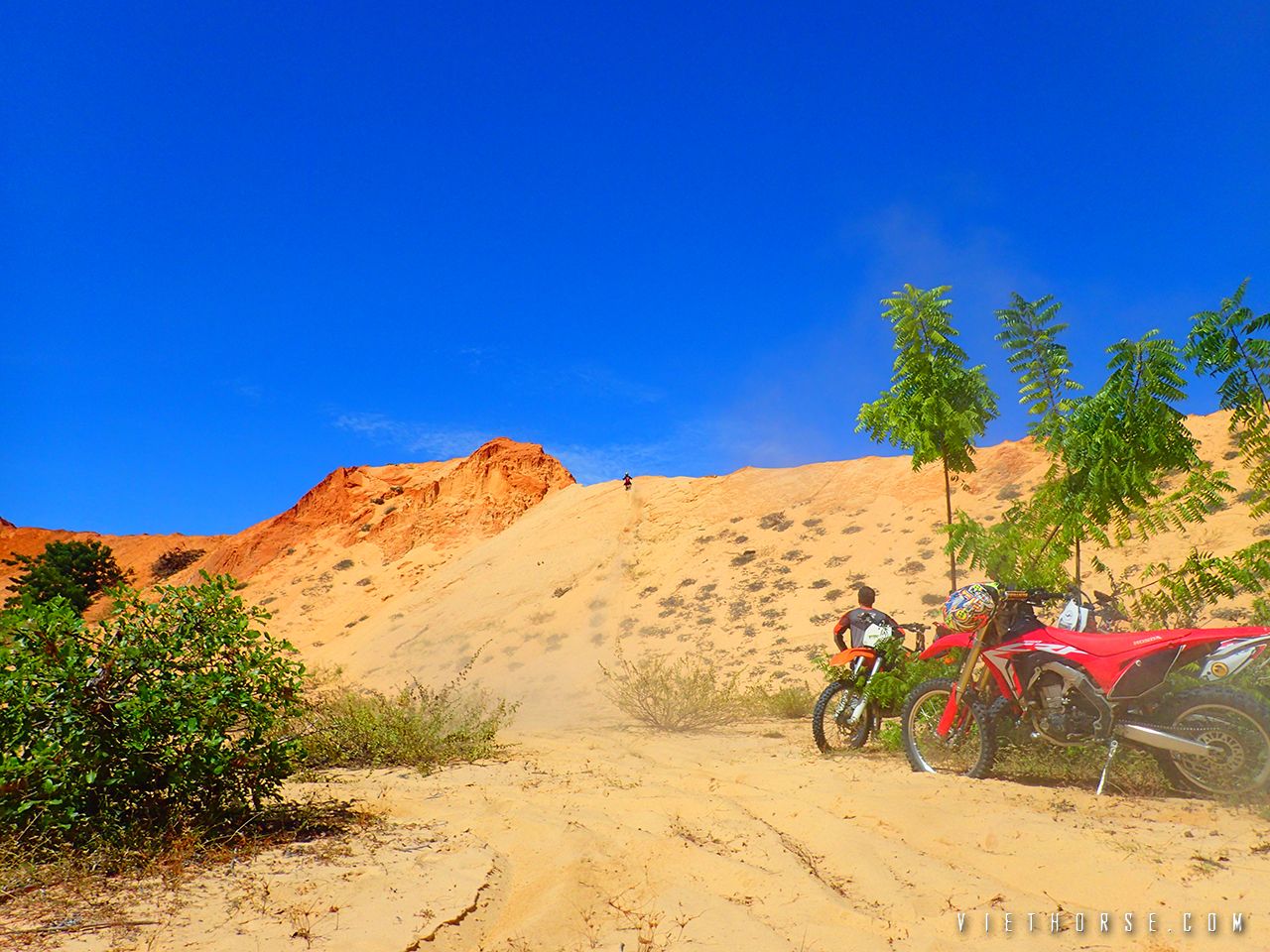 It was not a good one
He successfully climbed to the top after 3rd attempt.
Second dude with 2T KTM, the same story, he gotta come back down:
My turn: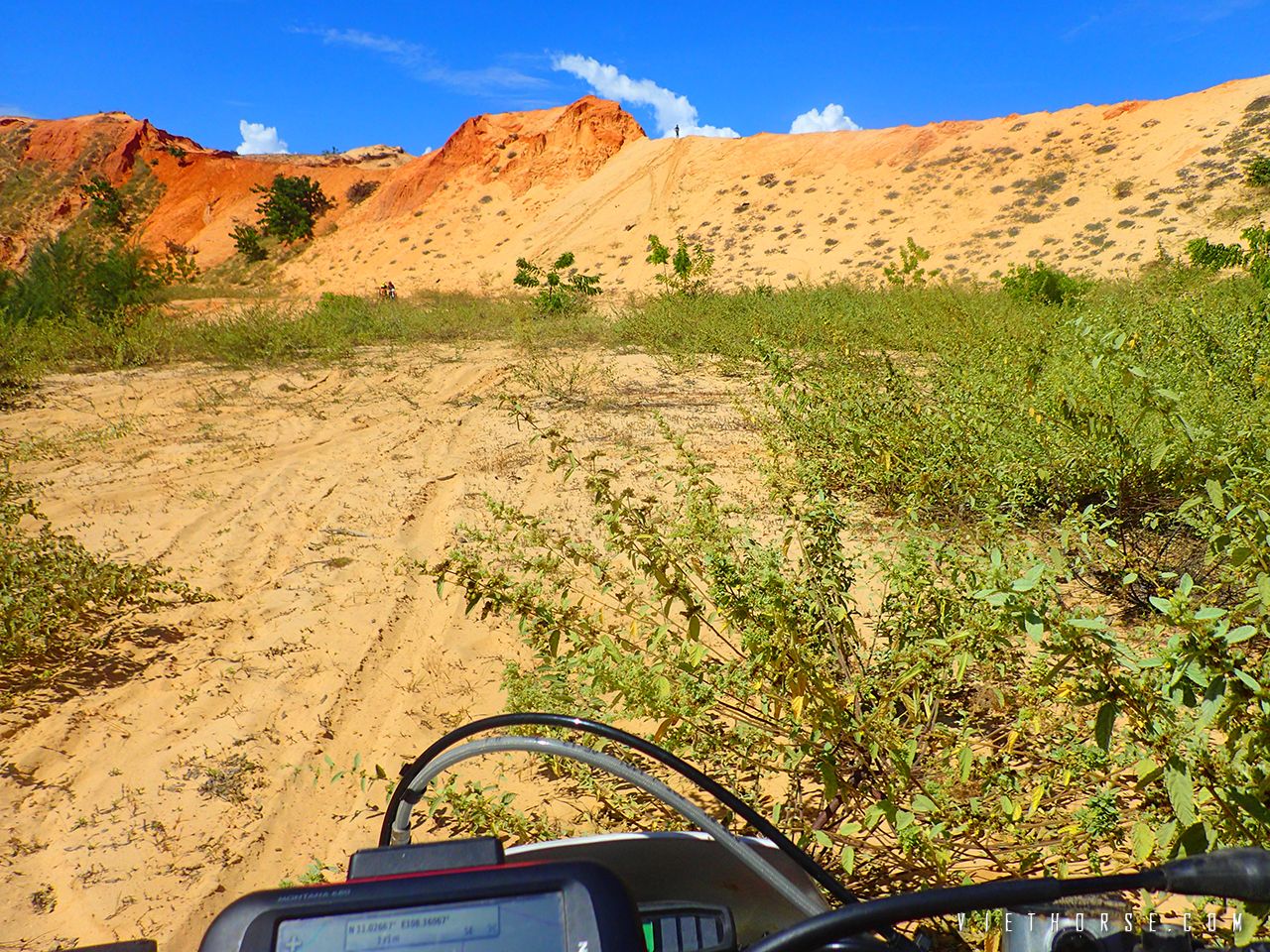 Almost:
Meanwhile…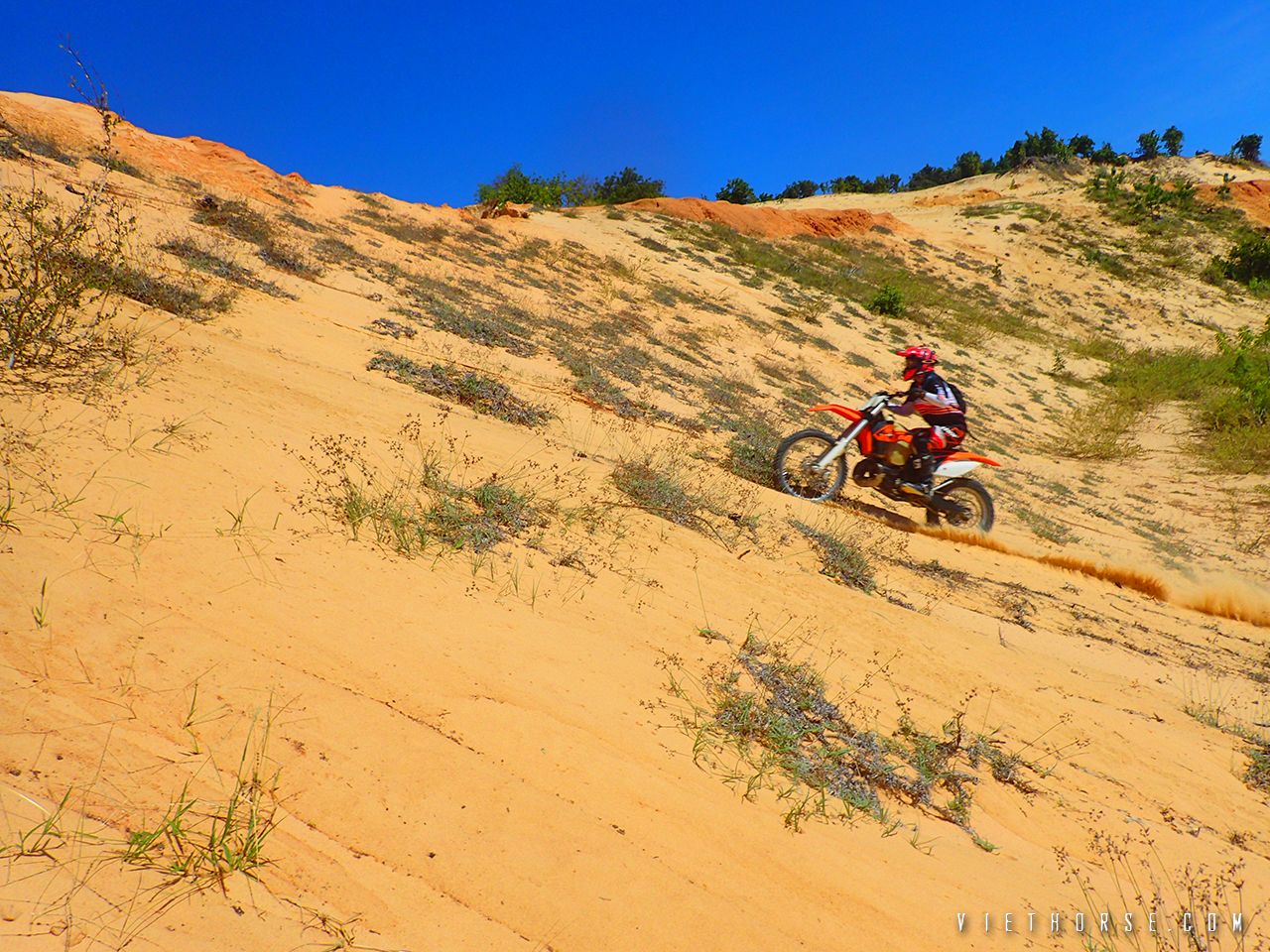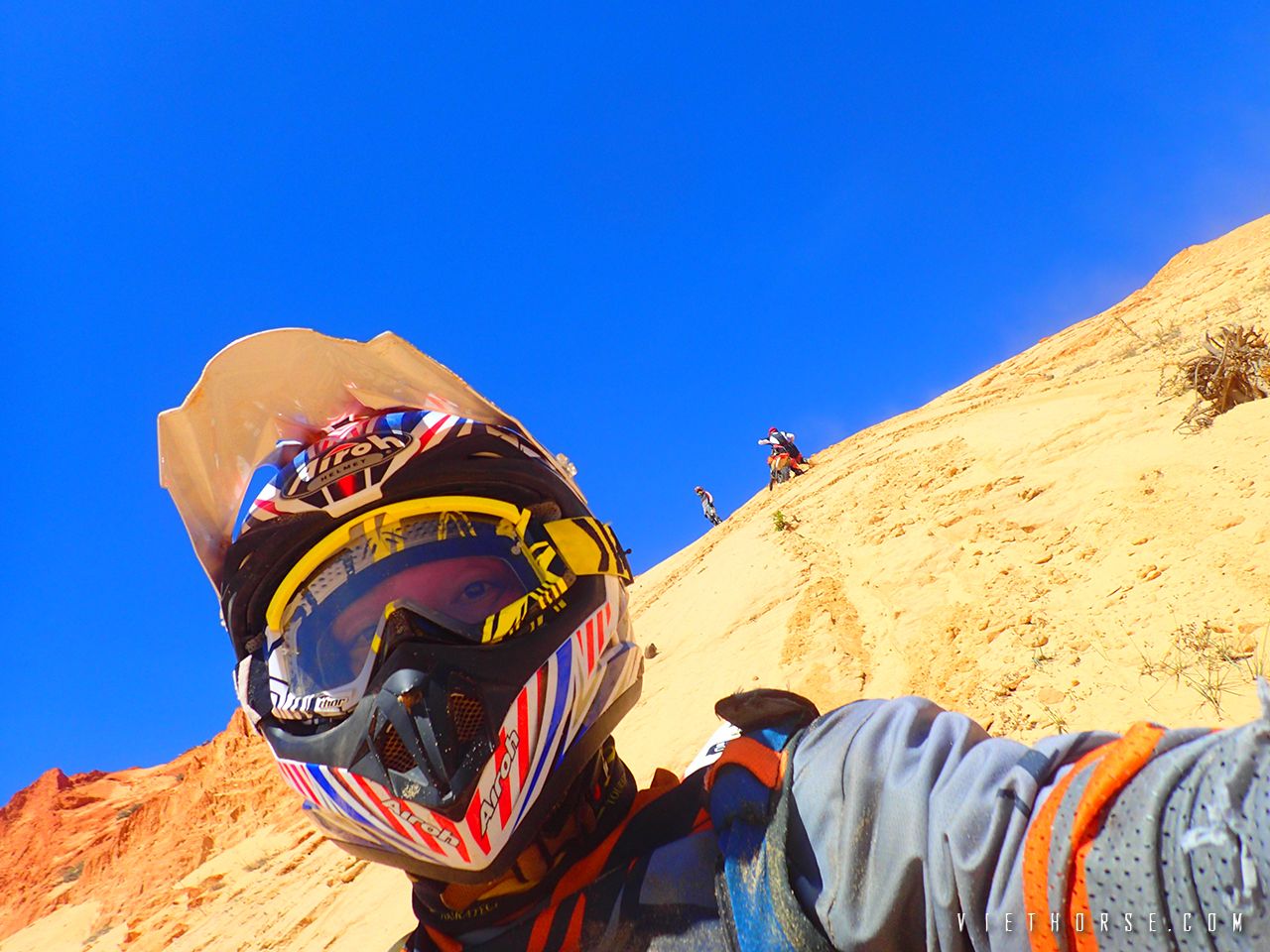 My 2nd attempt worked: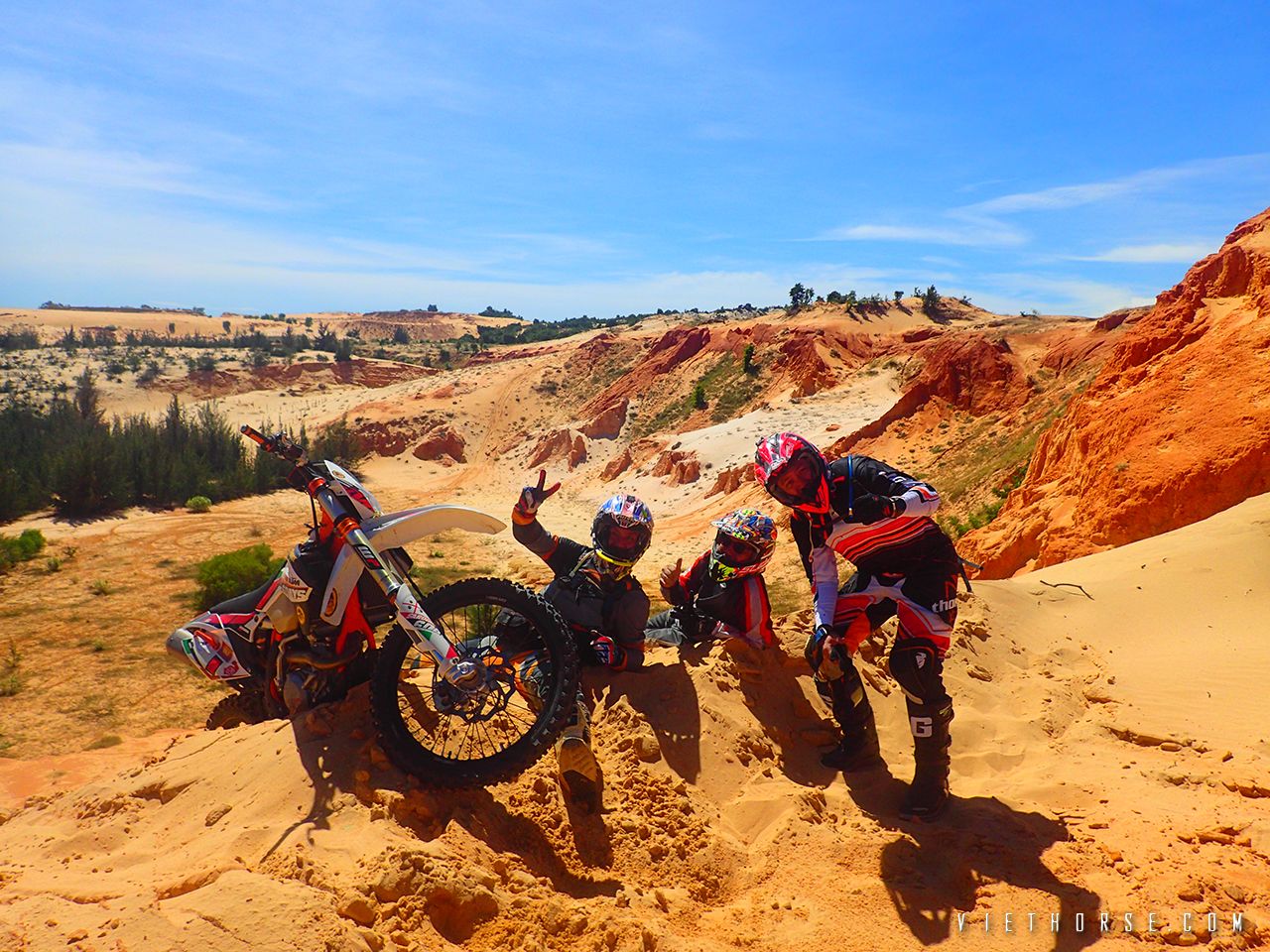 Look at the steep angle and how deep the fine sand is, super-fine sand, just like powder: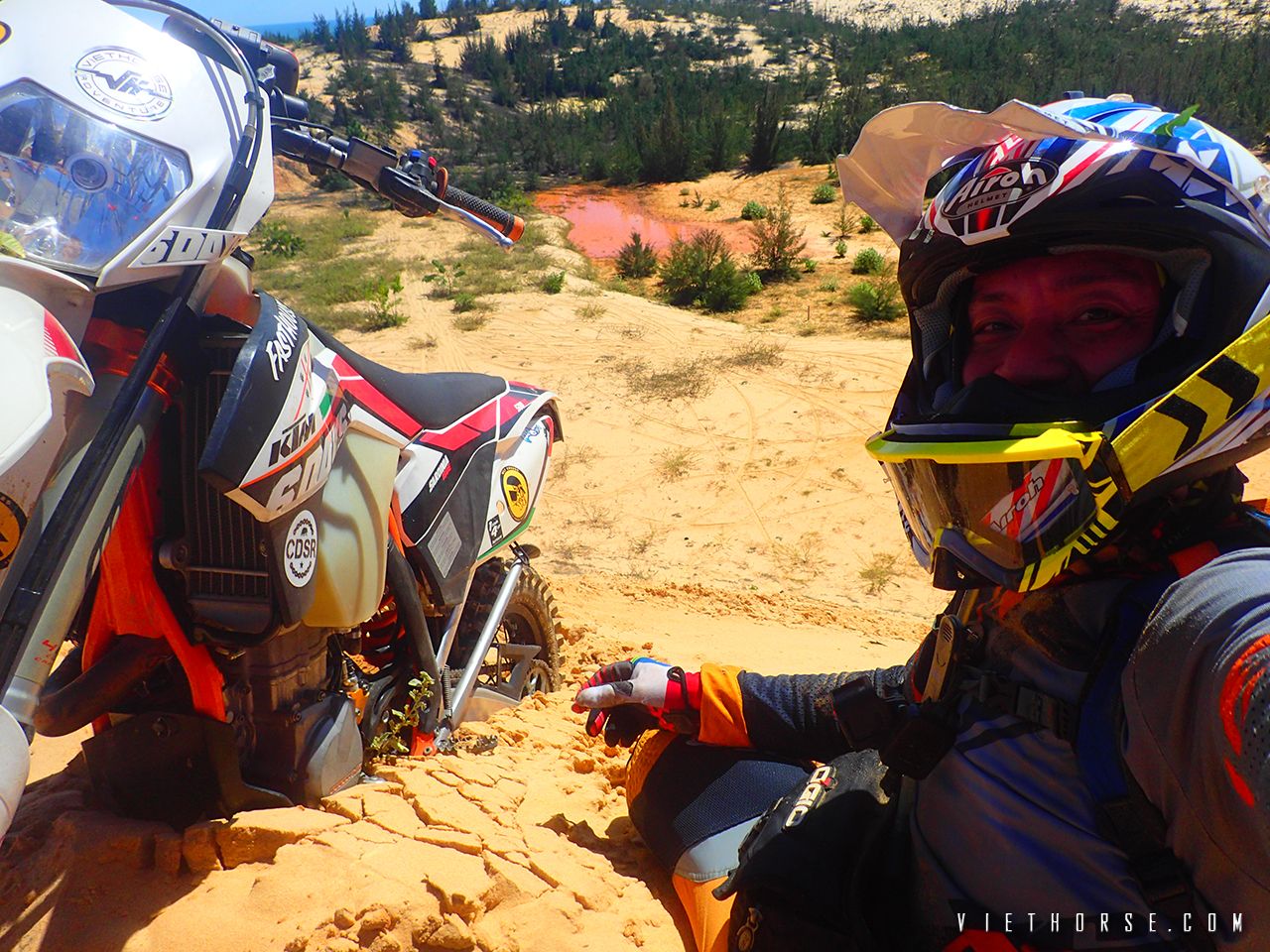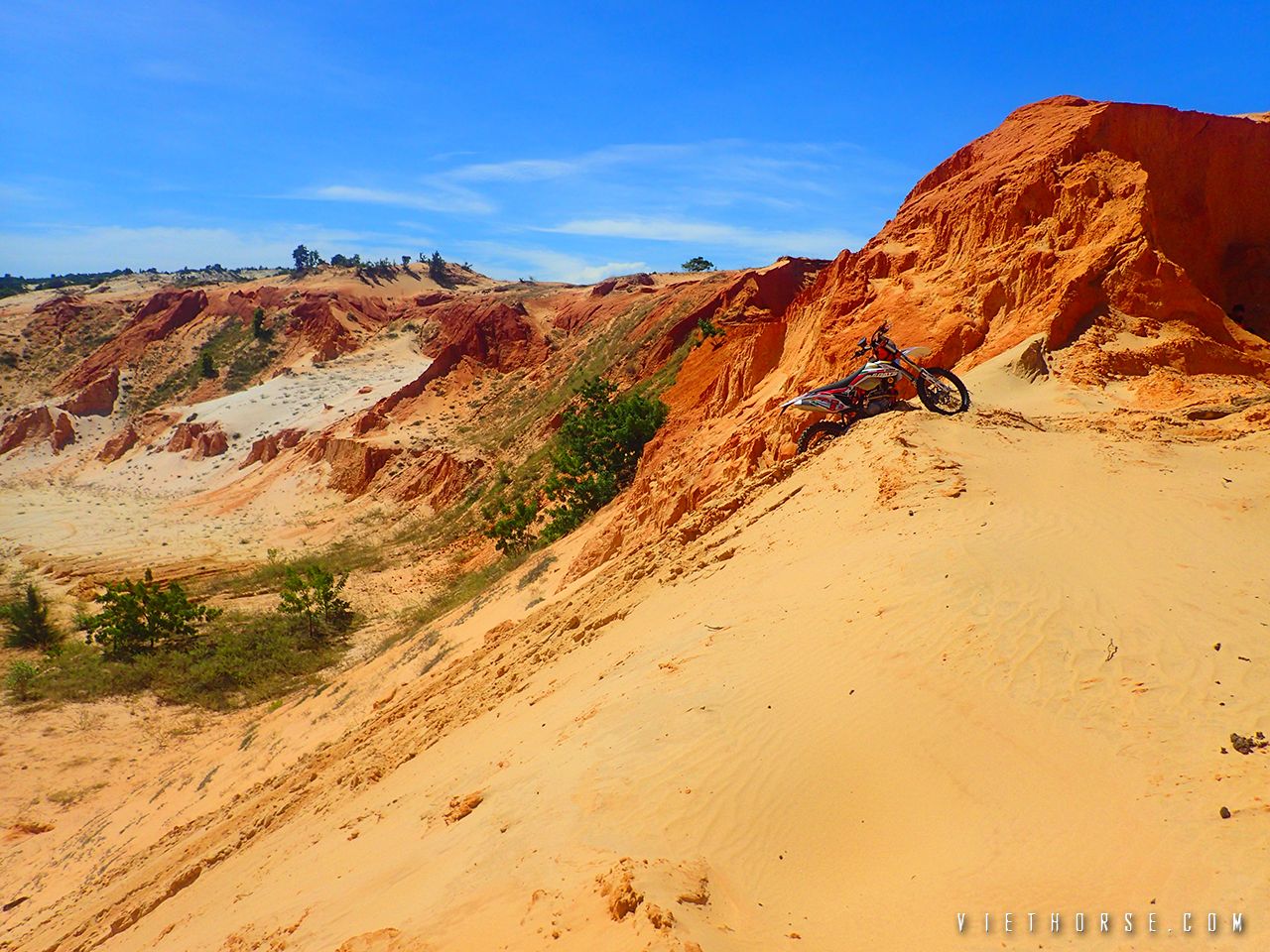 Tired but happy lads:
A bloody large mine just beside, soooo deep, so dangerous: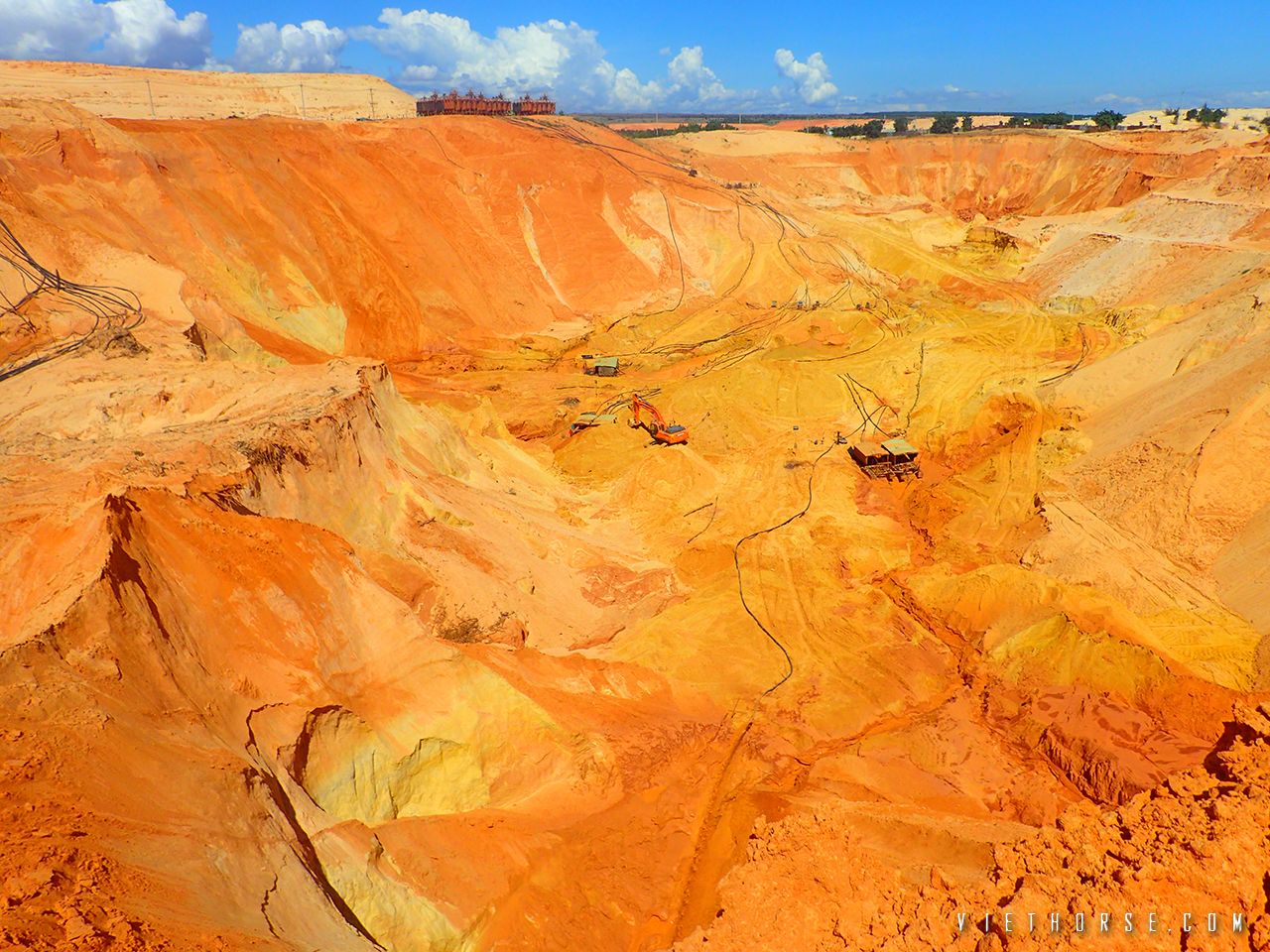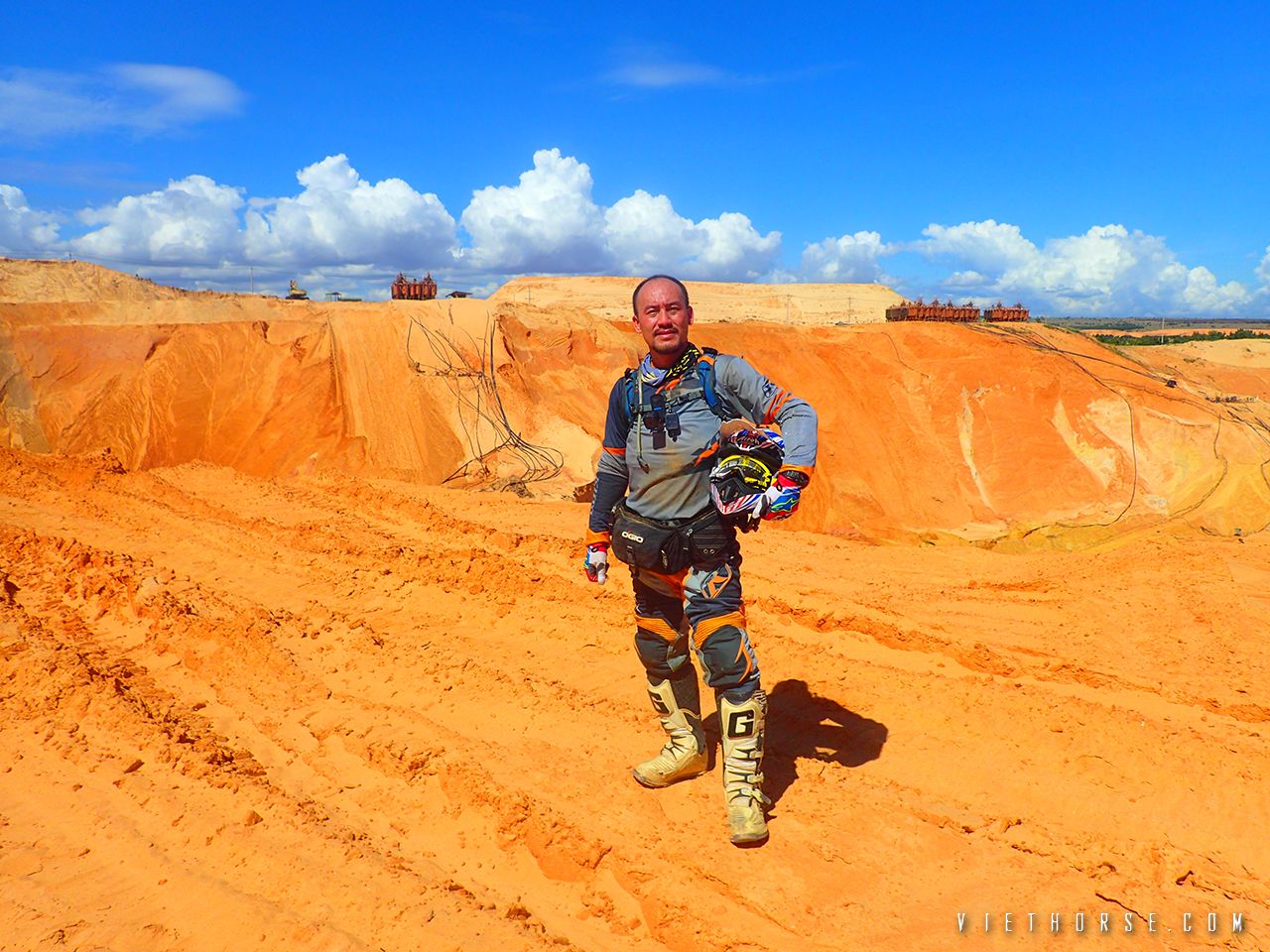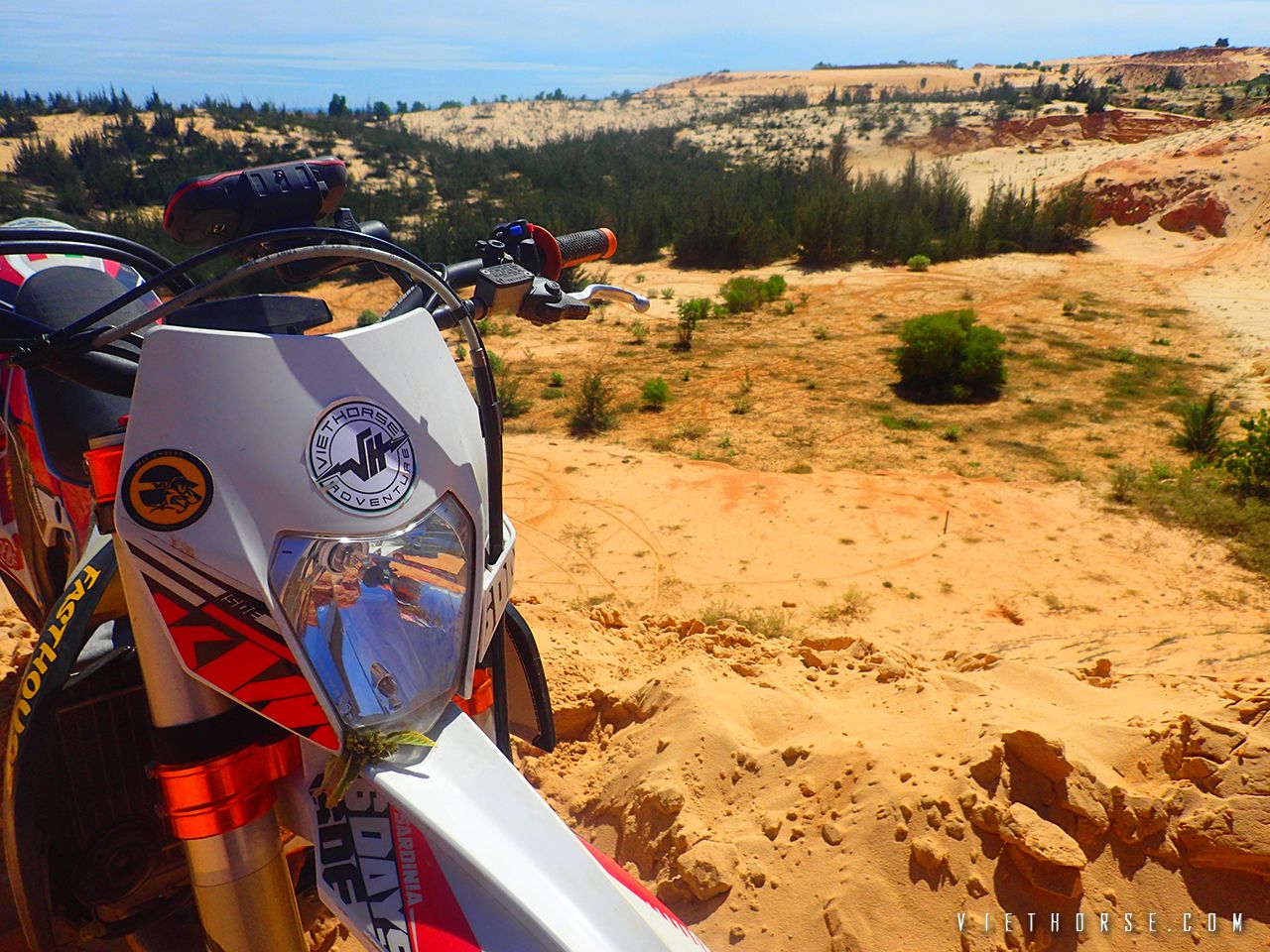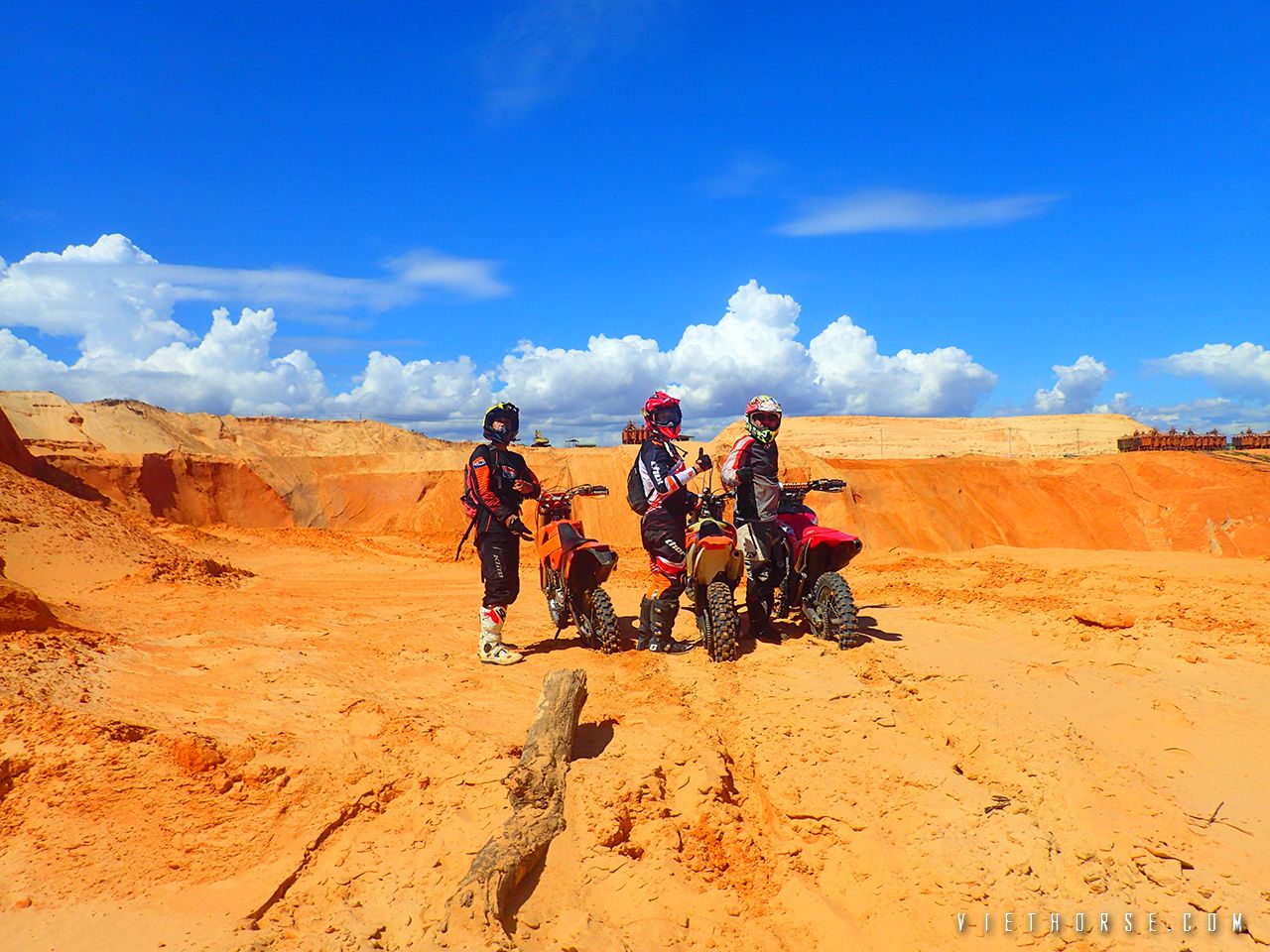 Went around exiting the mine area: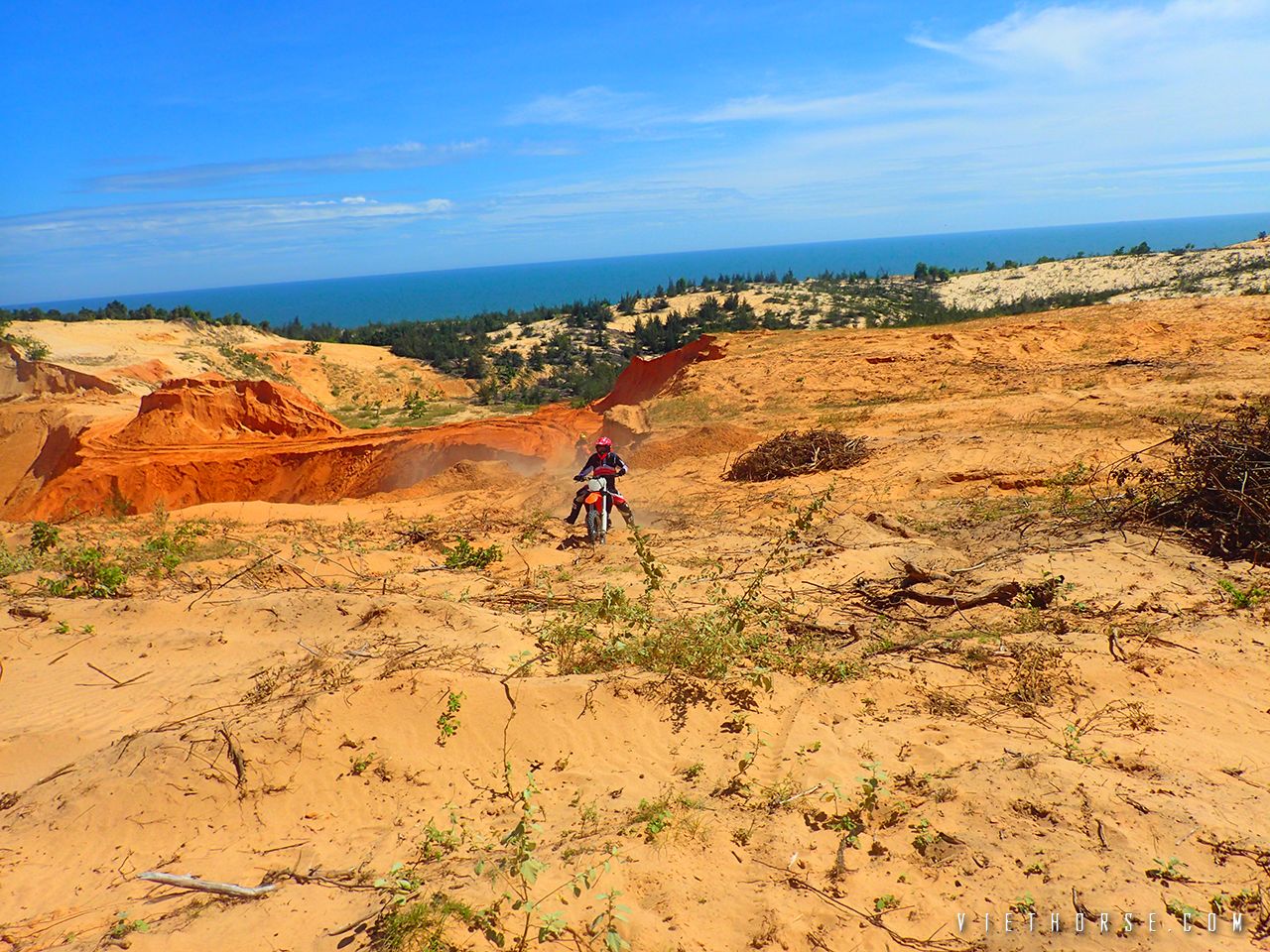 We took some more track ride before going for lunch: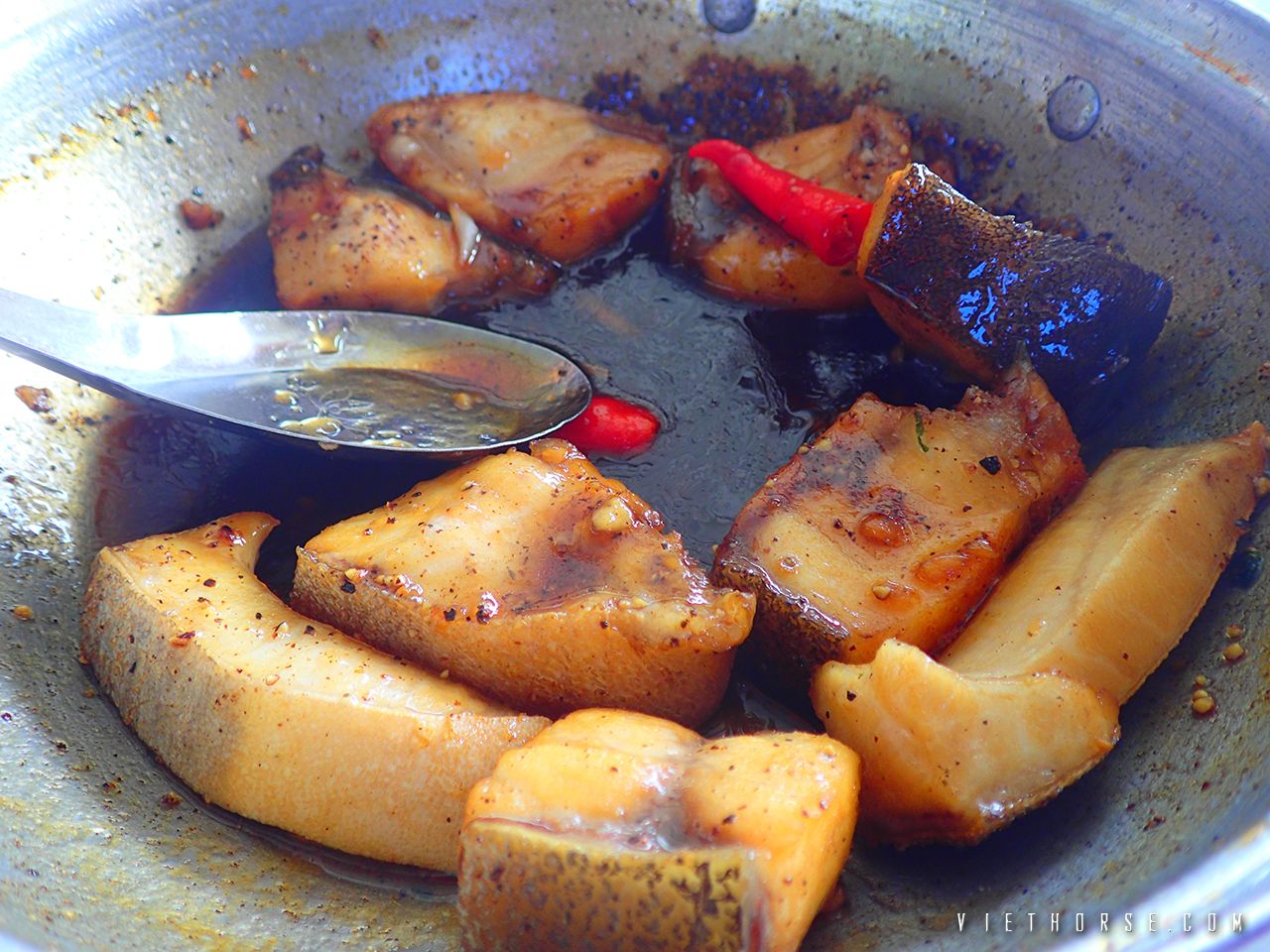 Just realized it's time for a new pair of boots:
After lunch session: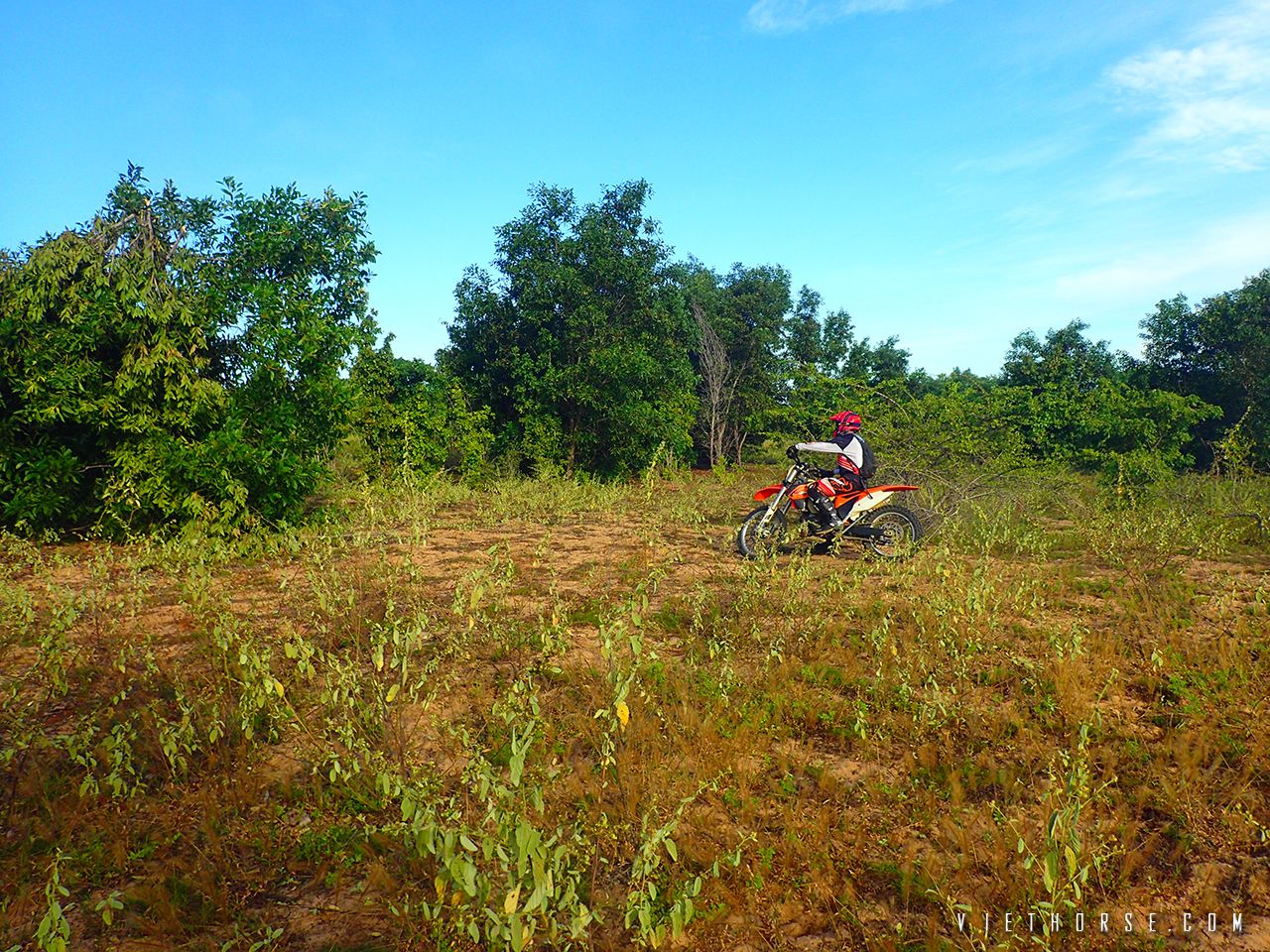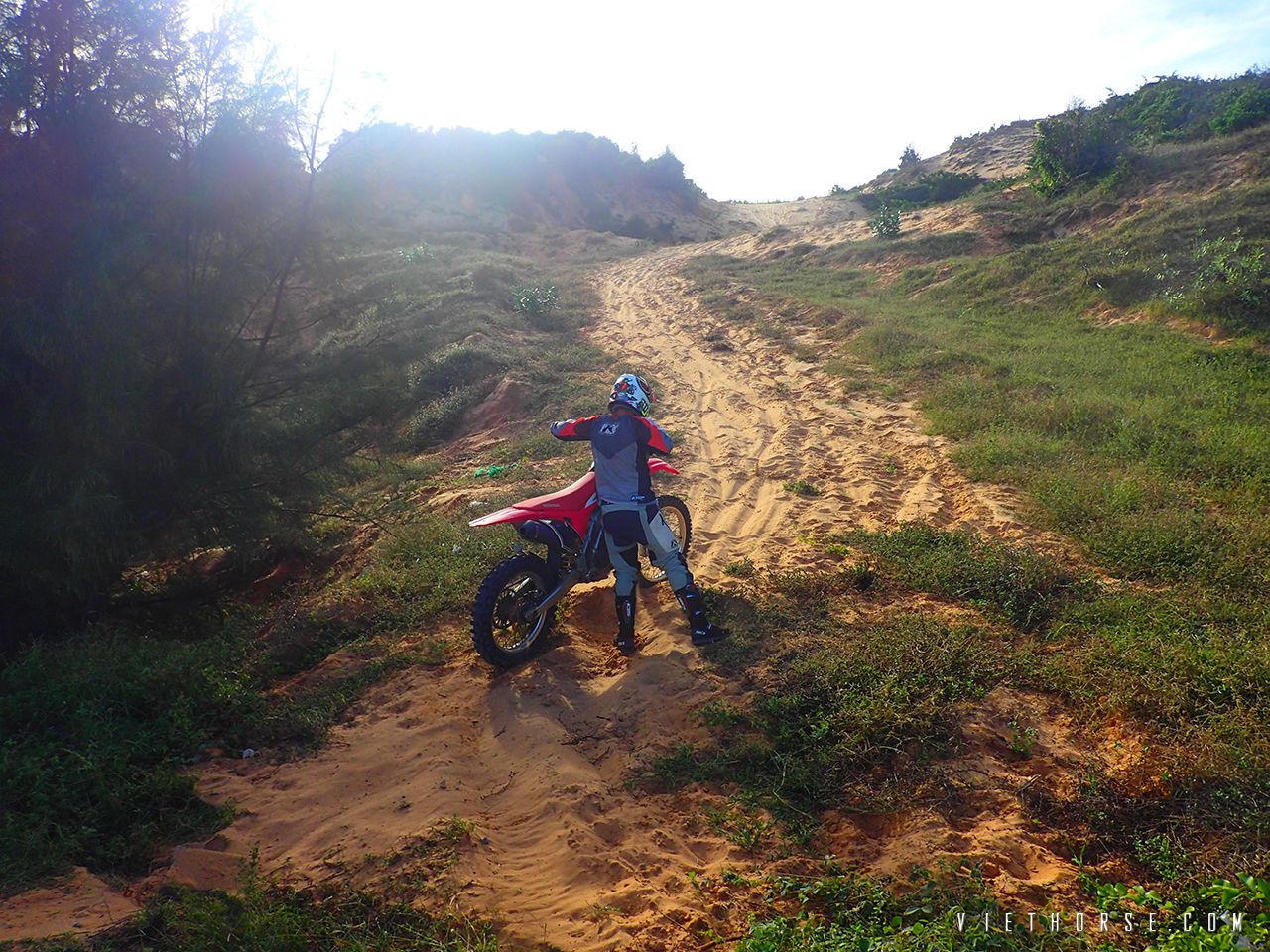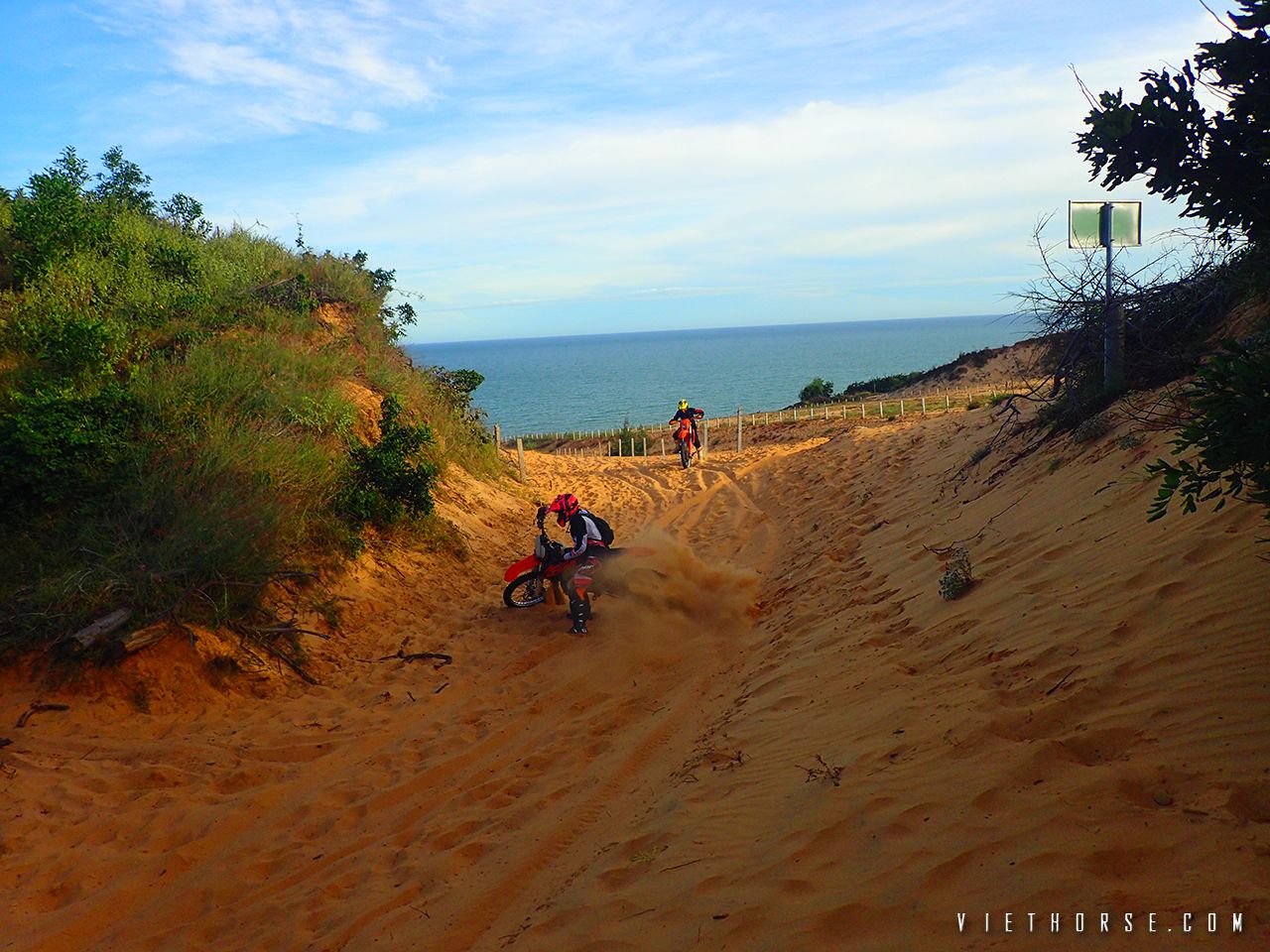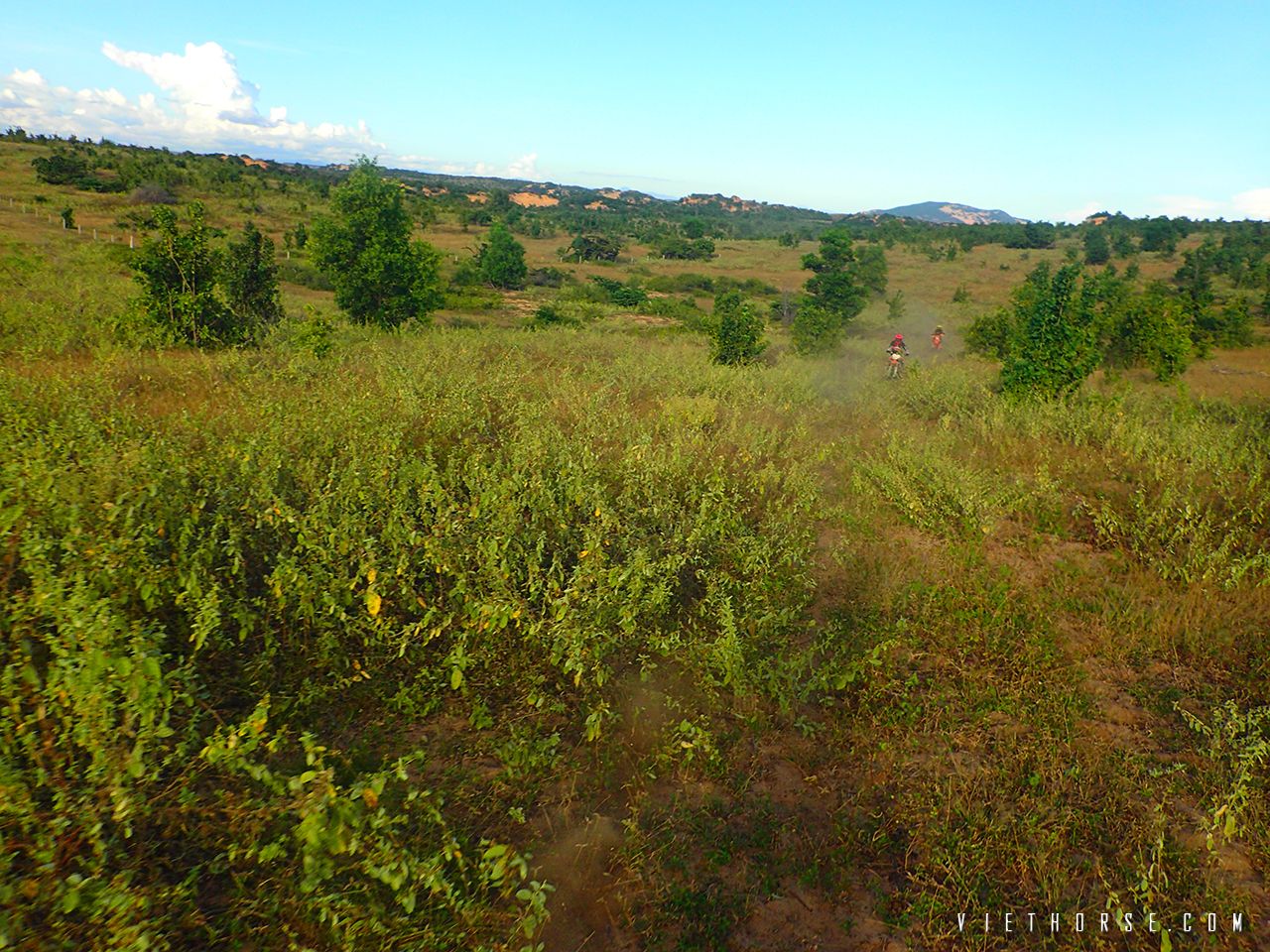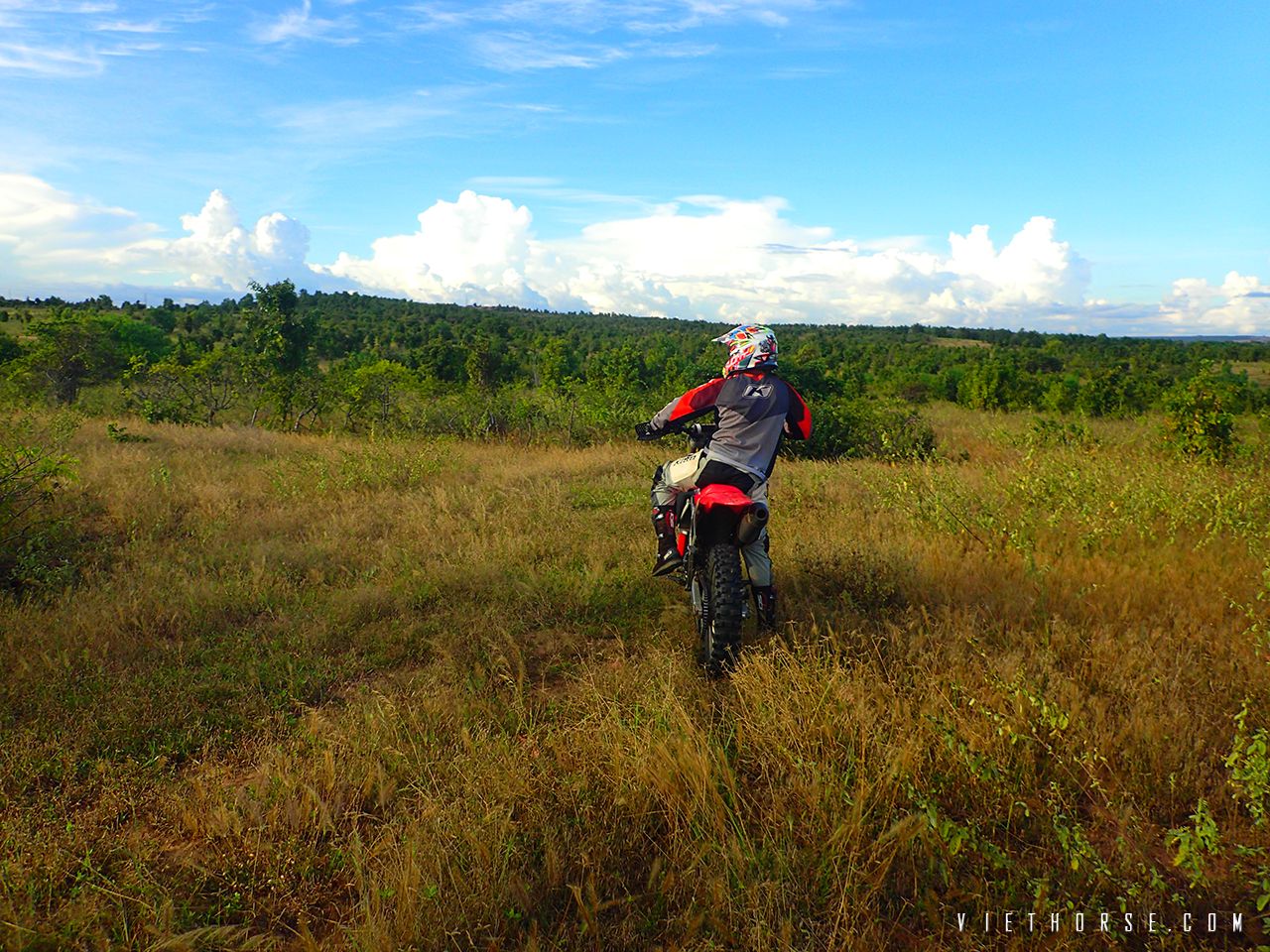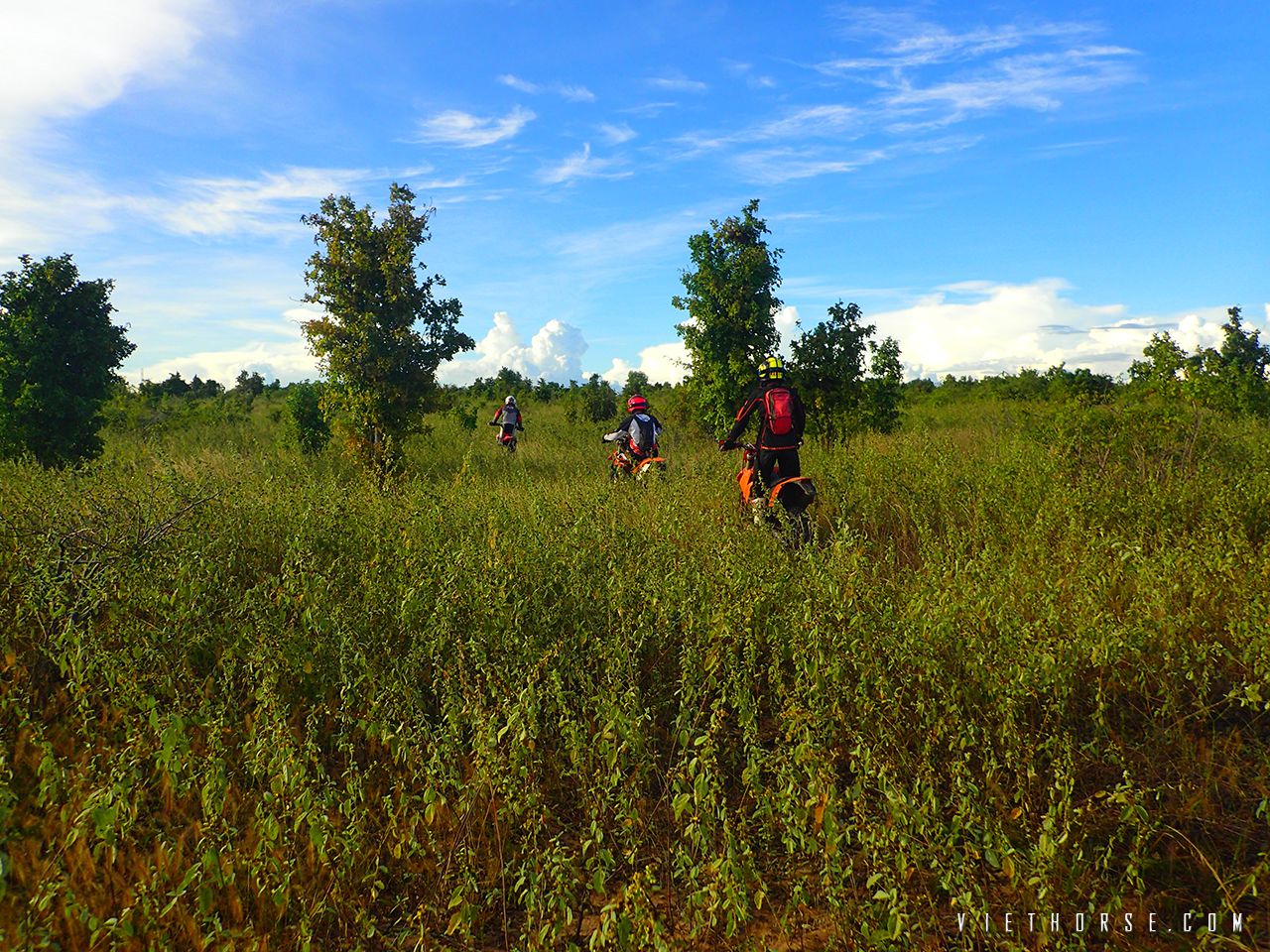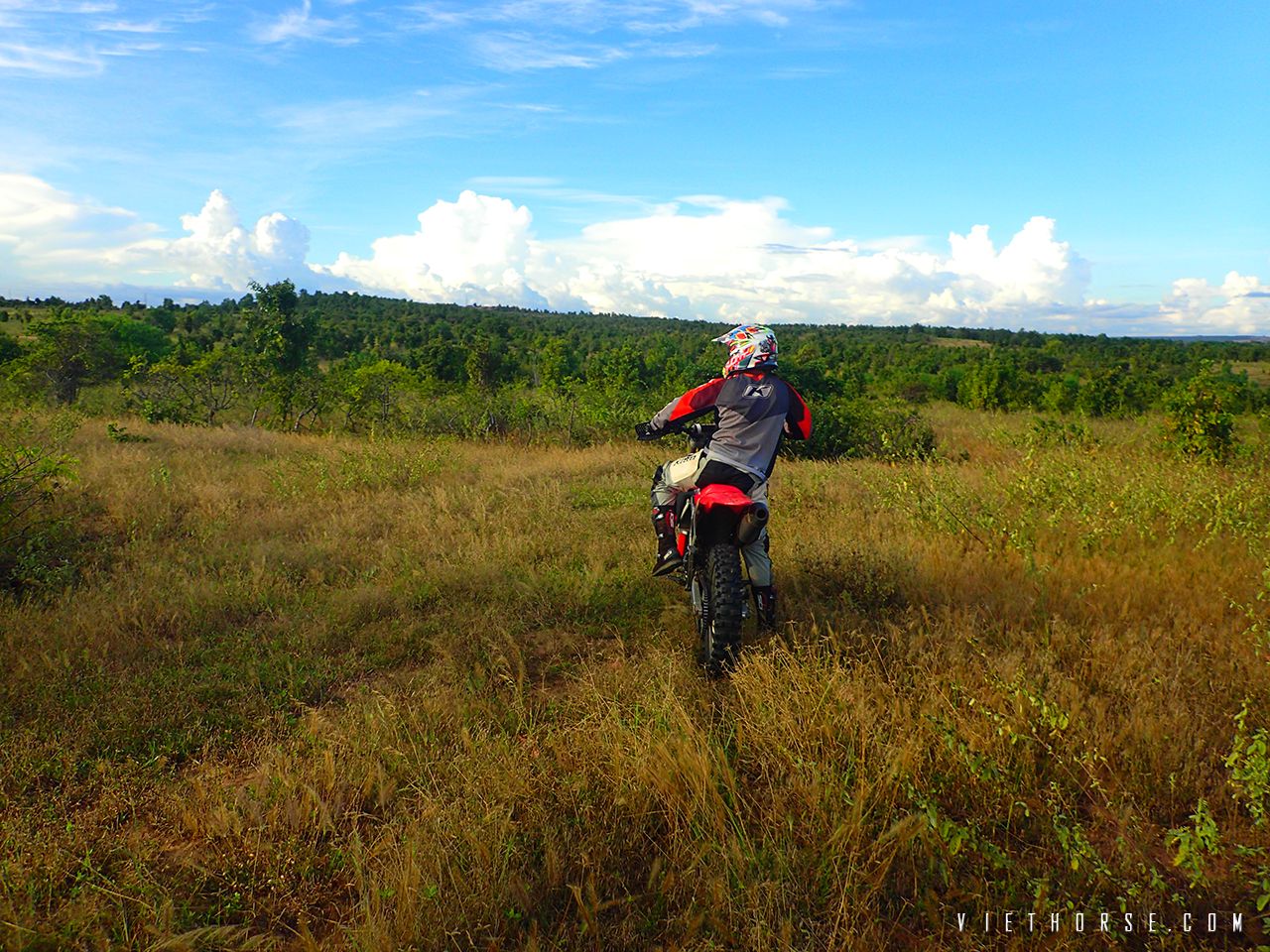 End of day, we all come back with happy faces: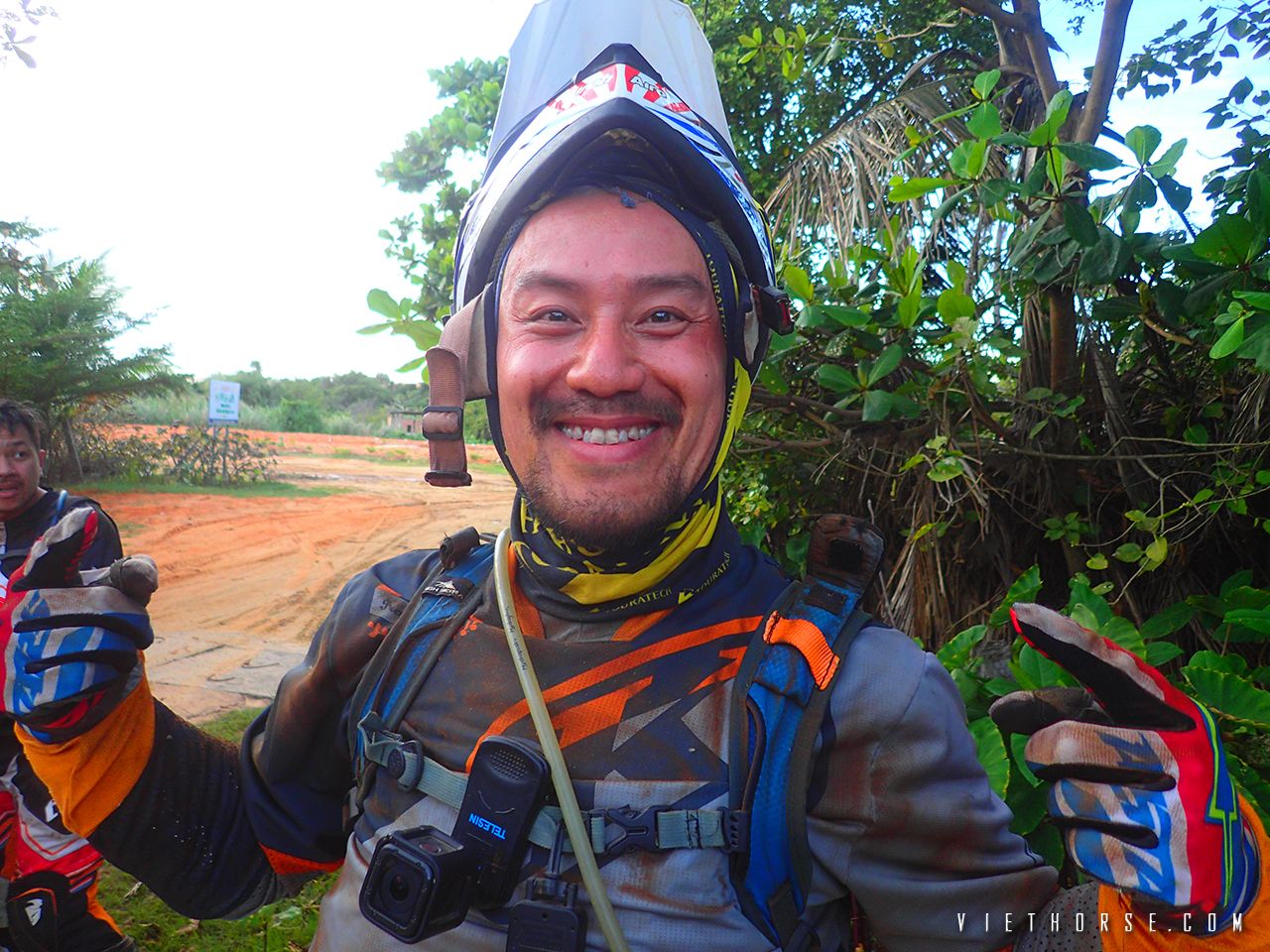 Closed out for 2020 minimum number of rides 🙂