CHUẨN BỊ – PREPARATION
Lên kế hoạch các thứ trước cả vài tháng chứ không ít. Chỉ có hơn 3000km một chiều chưa thể nào so sánh với series phim LWD, nhưng với mình nó cũng đã là một chuyến mini-LWD rồi.
Lộ trình dự kiến:
Yeah, it's should be called a mini-LWD trip, but actually it's really a LWD to me.
I got this route planning months ago: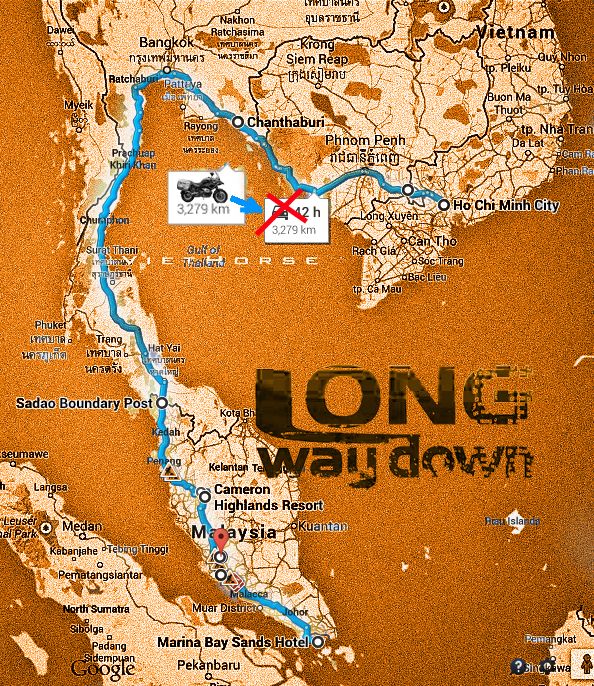 Ban đầu có một số anh em lên kế hoạch đi cùng, nhưng rồi việc nọ việc kia thành ra cuối cùng là chạy Solo.
Không có nhiều ngày nghỉ phép, mình phải về làm việc trong vòng 1 tuần. Một người bạn hỗ trợ việc cài đặt bản đồ các nước lên GPS cho mình, do vậy bản đồ GPS cho chuyến đi này coi như được tài trợ. Và nhà tài trợ được đặt logo lên xe nè:
Got some interest from friends to join me but finally I gotta be with my own. Again, I will do my solo trip, starting from Hochiminh City – Vietnam. Don't know where and how far I could reach, but I have not much leave to spend. Gotta be back home within a week. A friend of mine who helped me to install and merge the maps of Thailand, Malaysia and Singapore – to thanks to his support then I put up a sticker which illustrate his current business that making Garmin maps for Vietnam: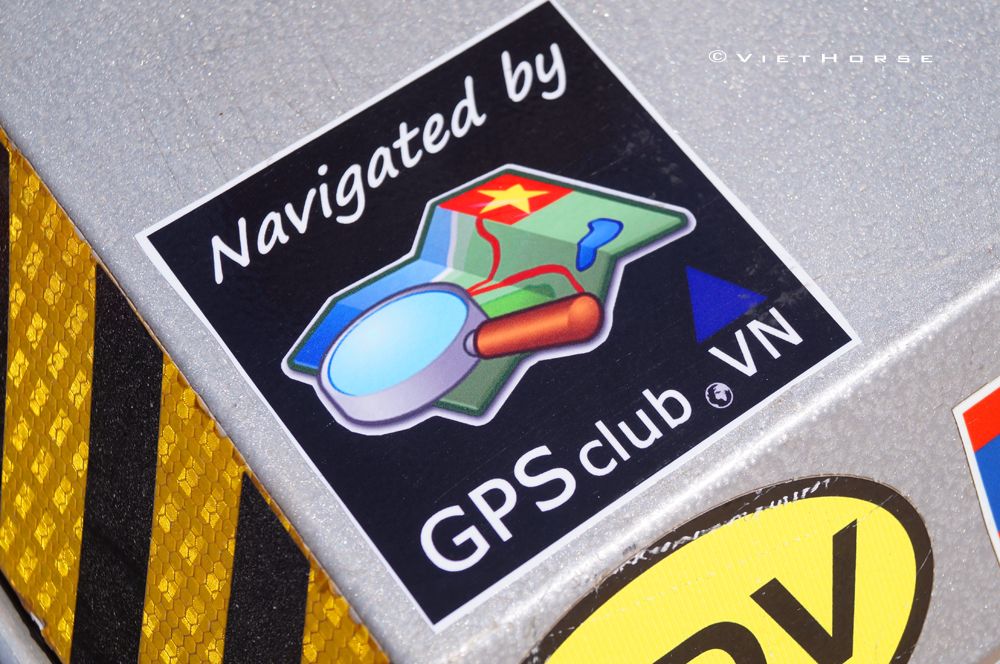 Một người bạn khác tặng một cái đèn pin Led Lenser siêu sáng, và thế là có thêm một cái sticker là đương nhiên rồi:
Another friend gave me a Led Lenser torch light for free, then I have no issue to put up his stickers on: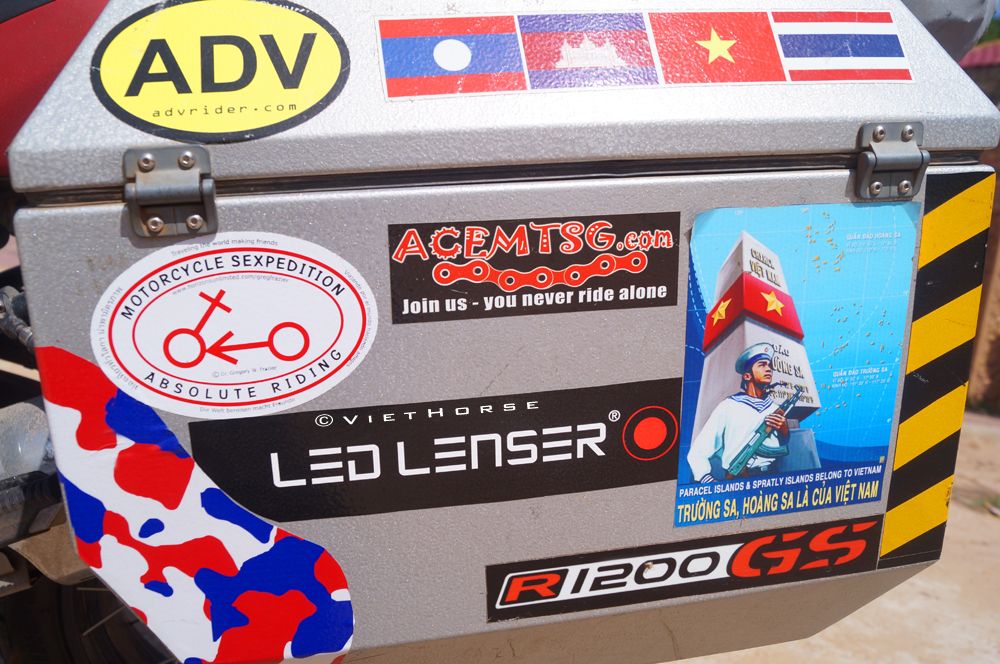 Hahah, vậy là chuyến đi này có nhà tài trợ mới ghê! Hehe.
Lên đường thôi!!
Haha… looks like I had some sponsorship there. LOL
Well, let's roll….