Me and my son in a sunny and dusty Cambodia trip.
See next pages  ->>
It was independence day holiday, we headed out for a Indochina short trip. This time, with my little cutie 🙂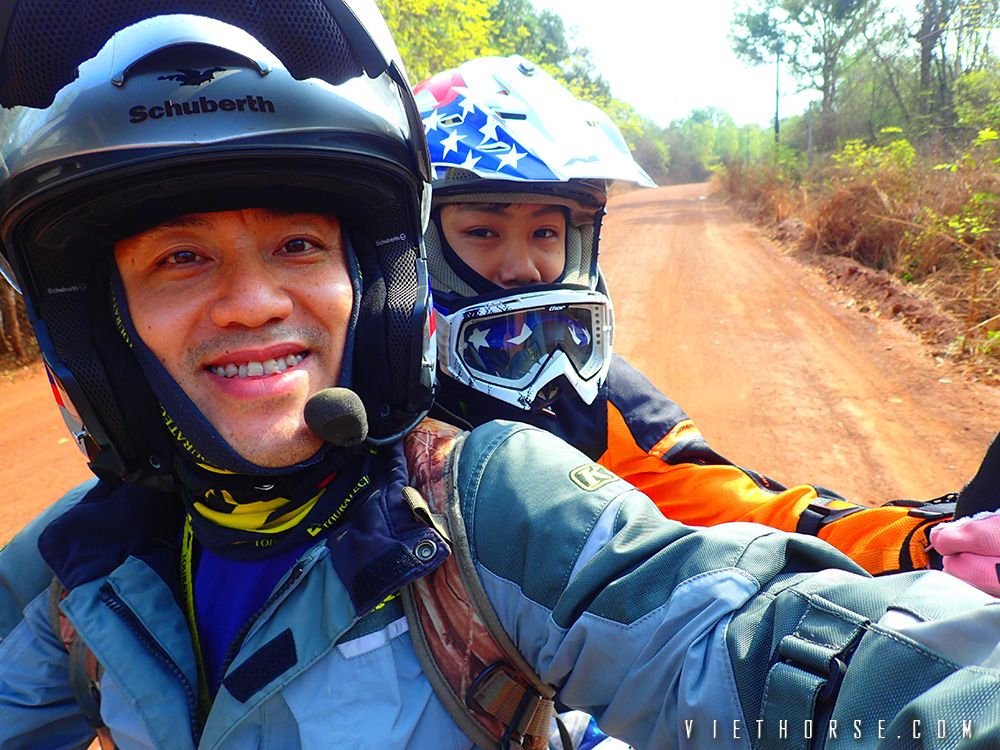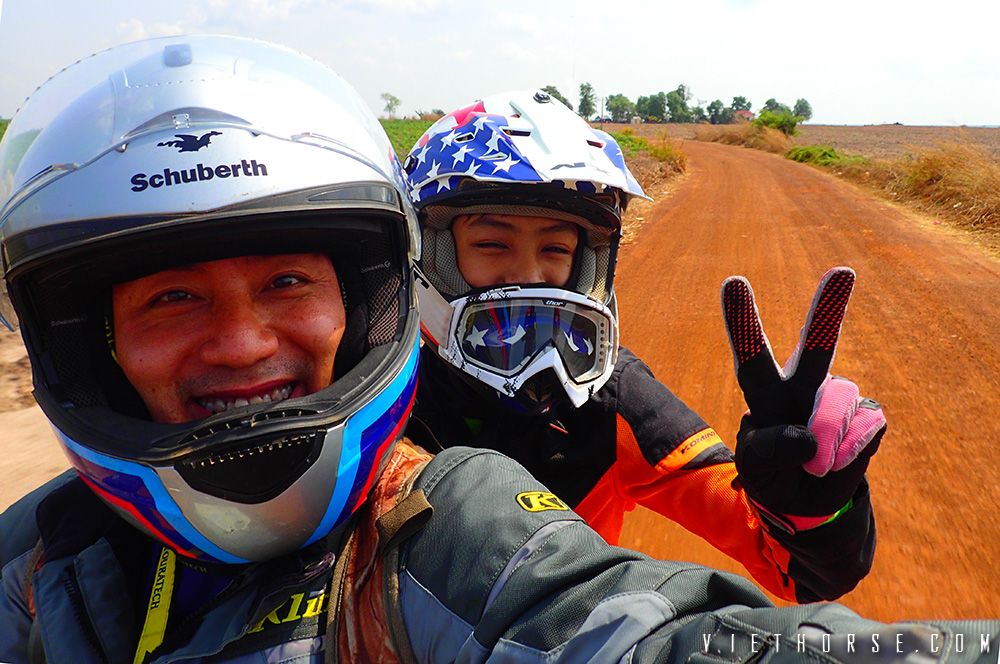 This red clay road thru some bare hills, some rubber tree and cassava plantation, linked with our neighbor Cambodia: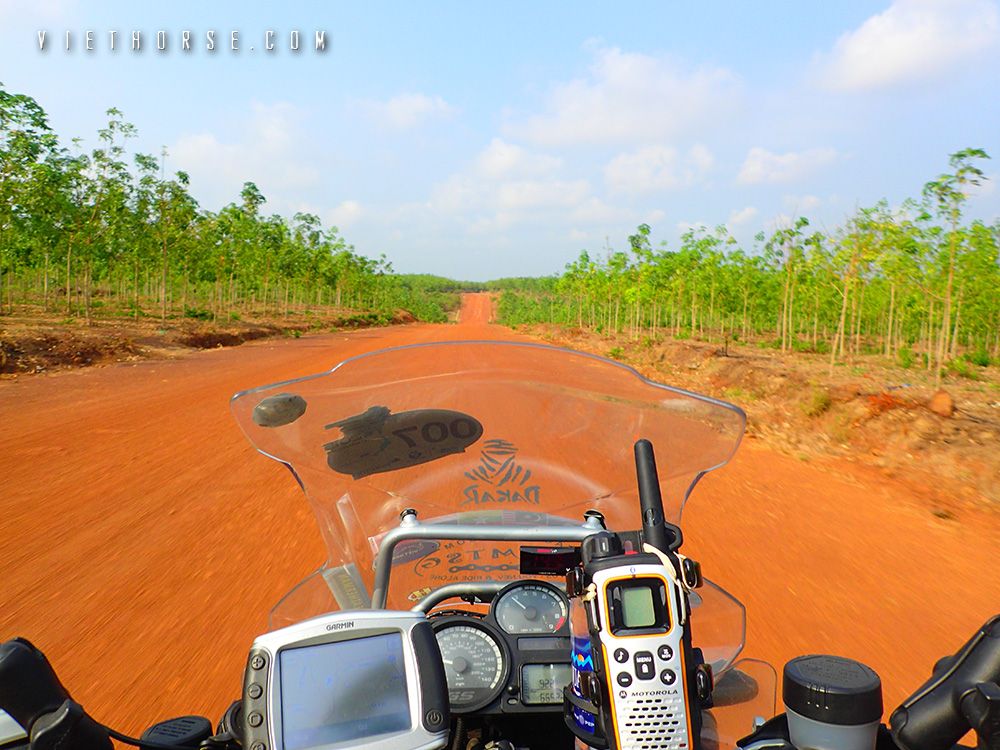 Reached the border at VN side: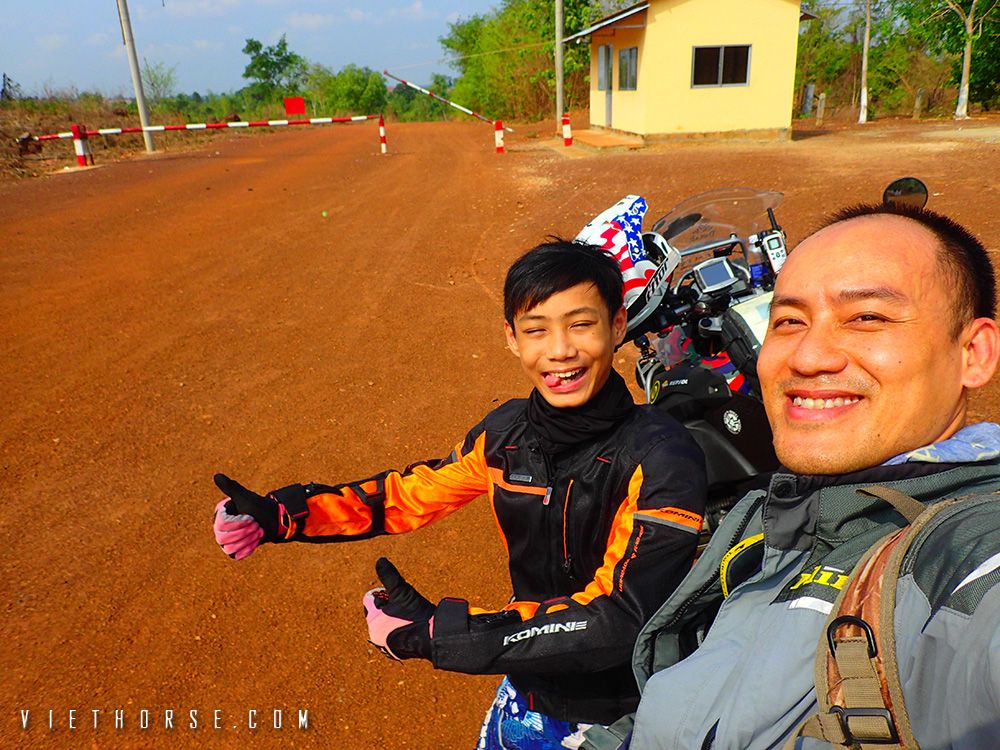 Vietnam milestone: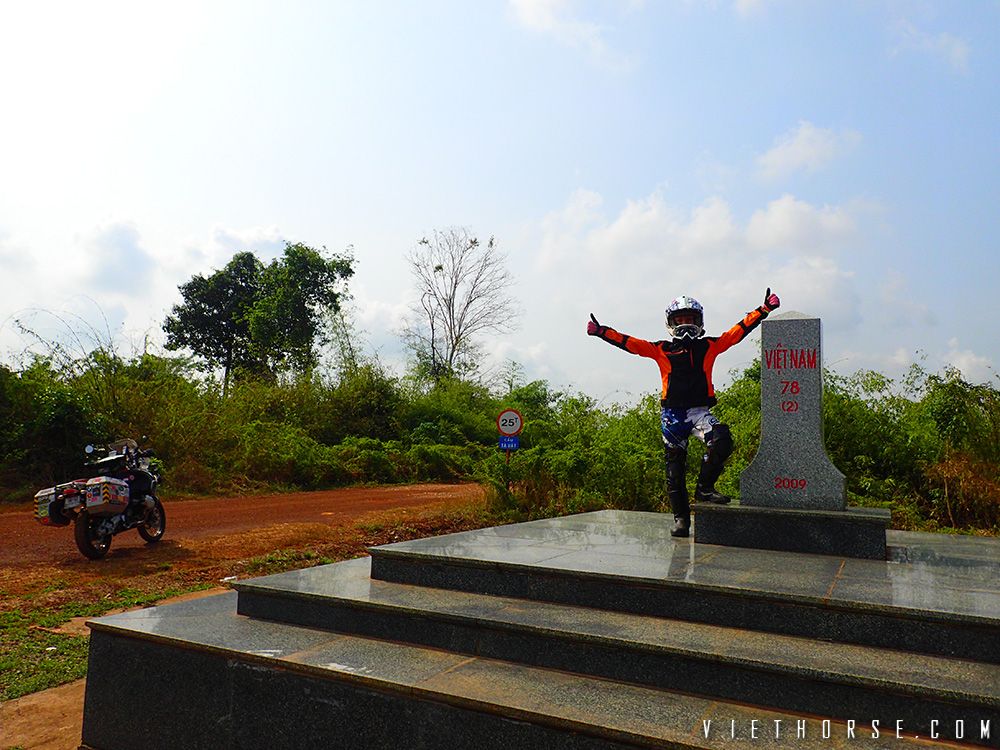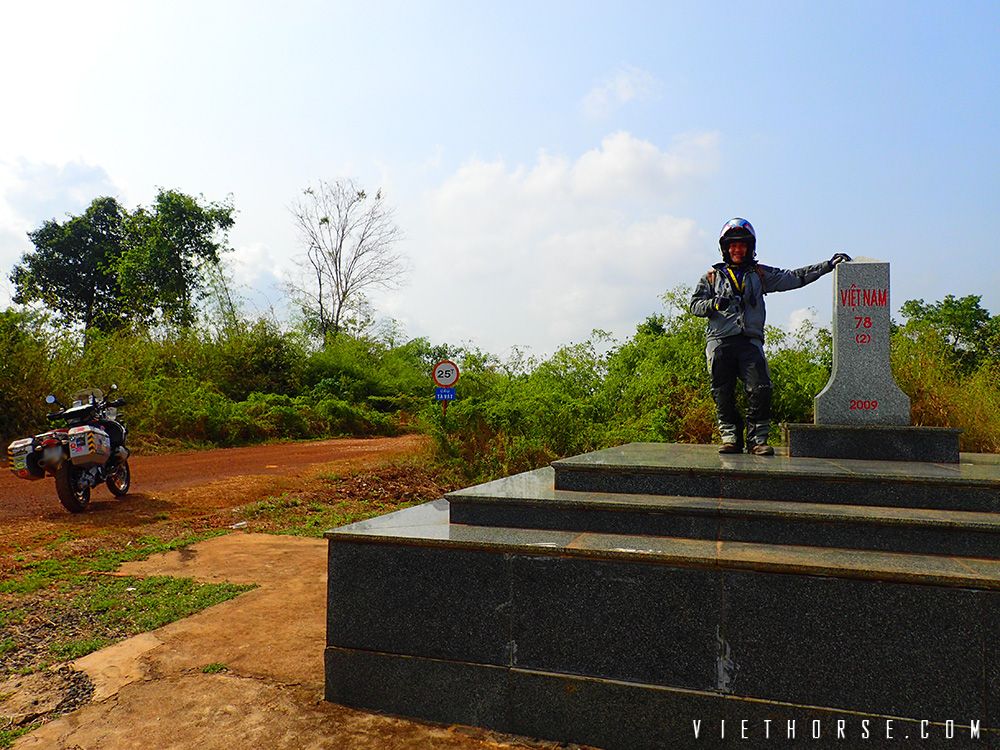 Let's cross the border: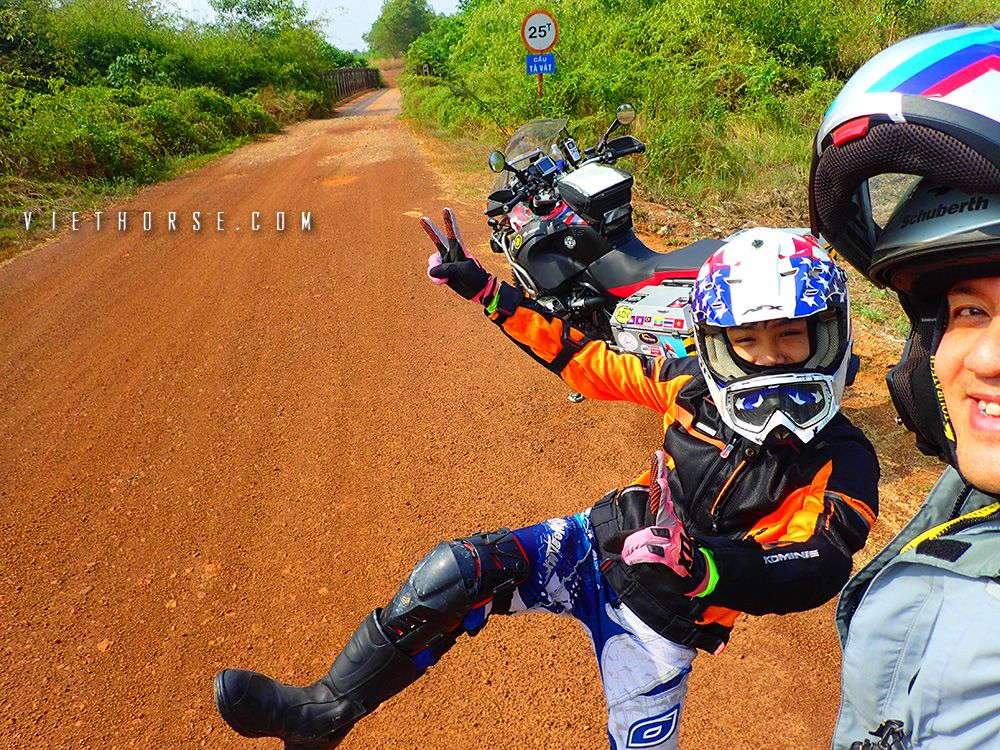 Checked in Cambodia: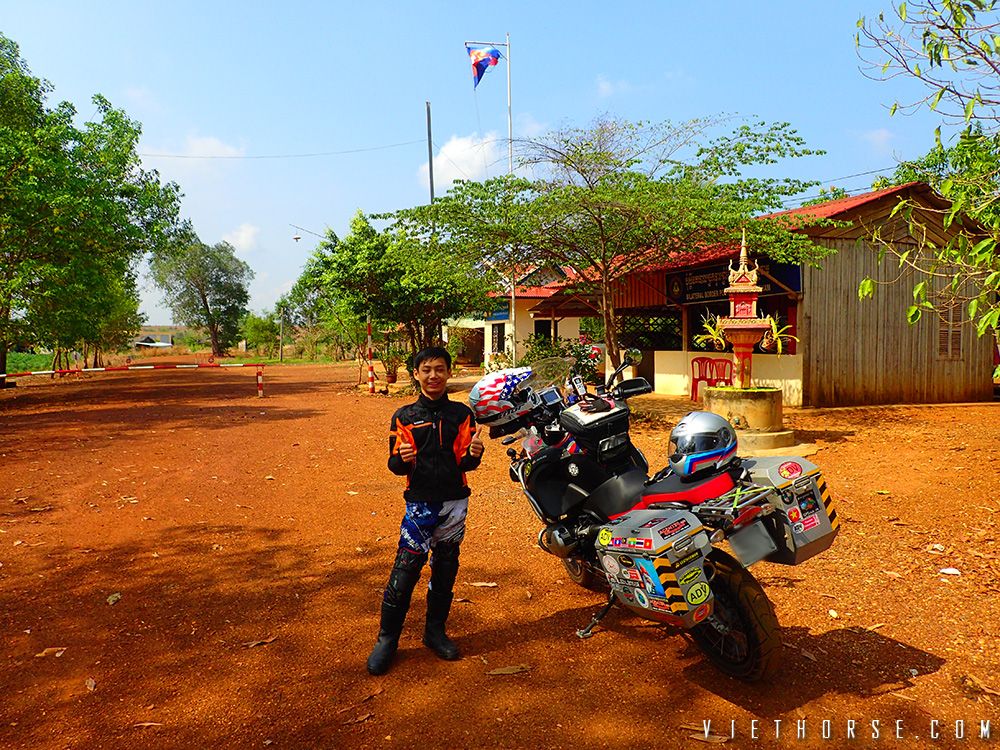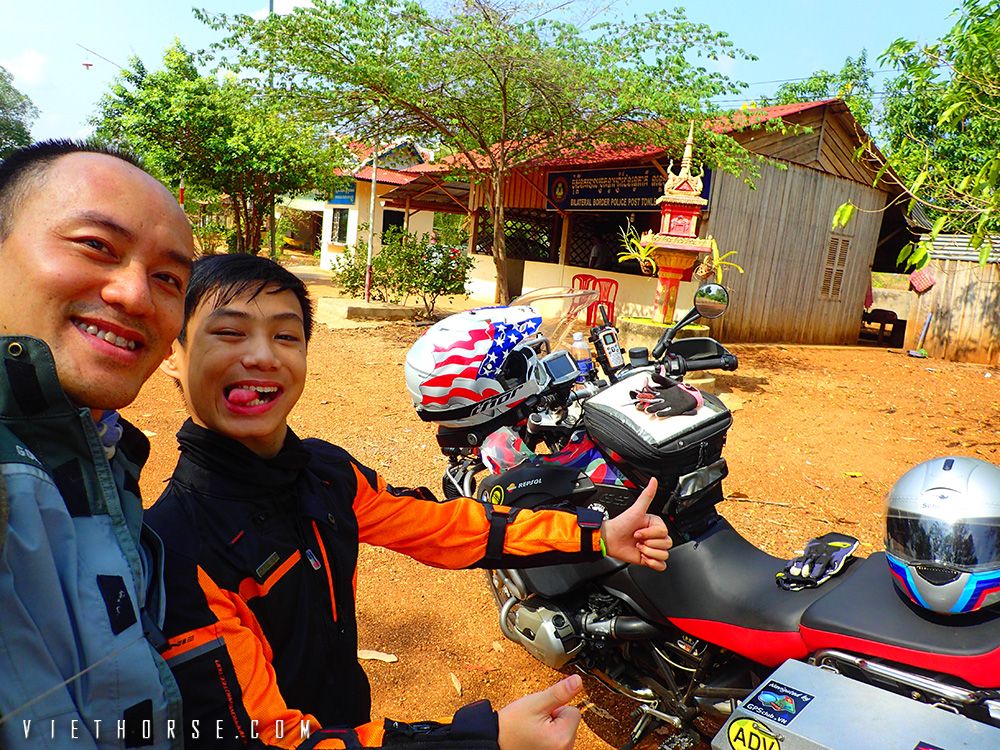 With a friendly border police: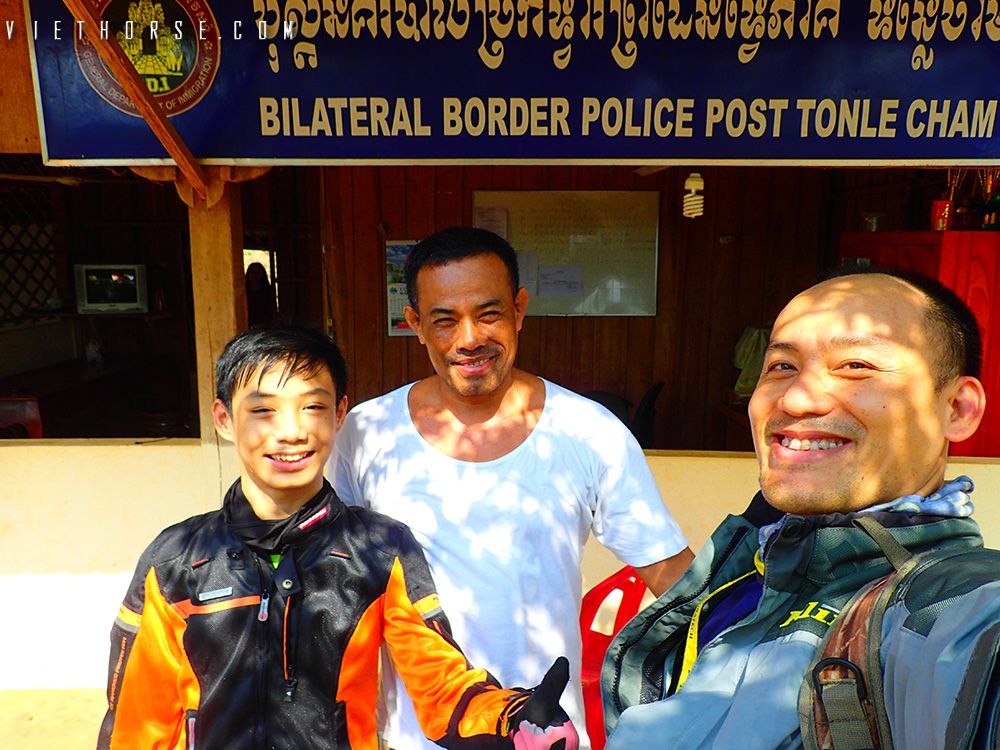 Done all the paperwork, let go further inside:
The little guy was so excited riding with his dad into Cambodia: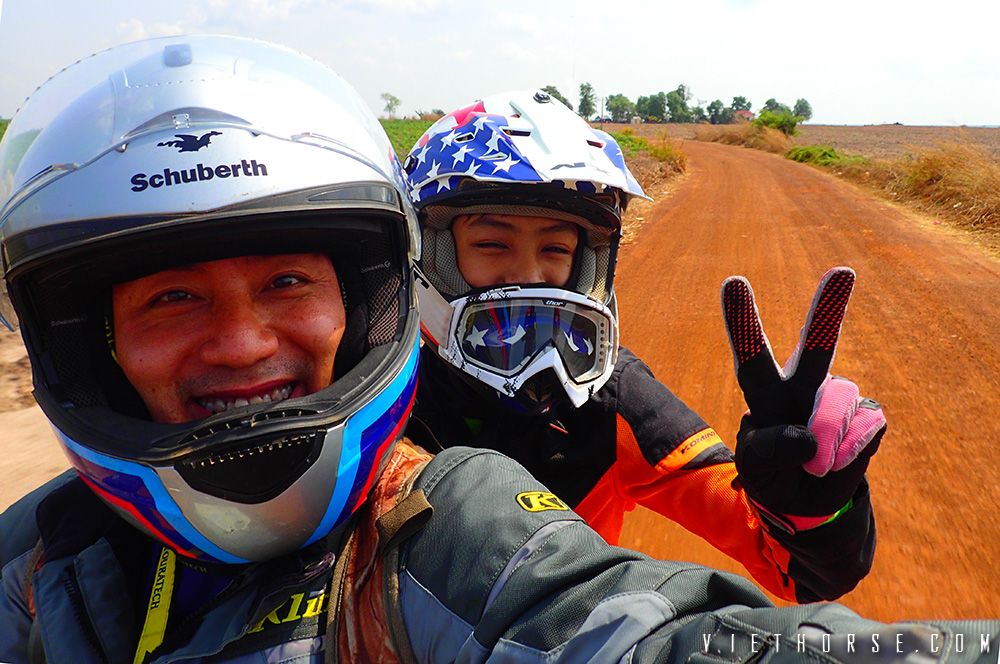 We took a short rest after some offroad riding:
Gas and rest: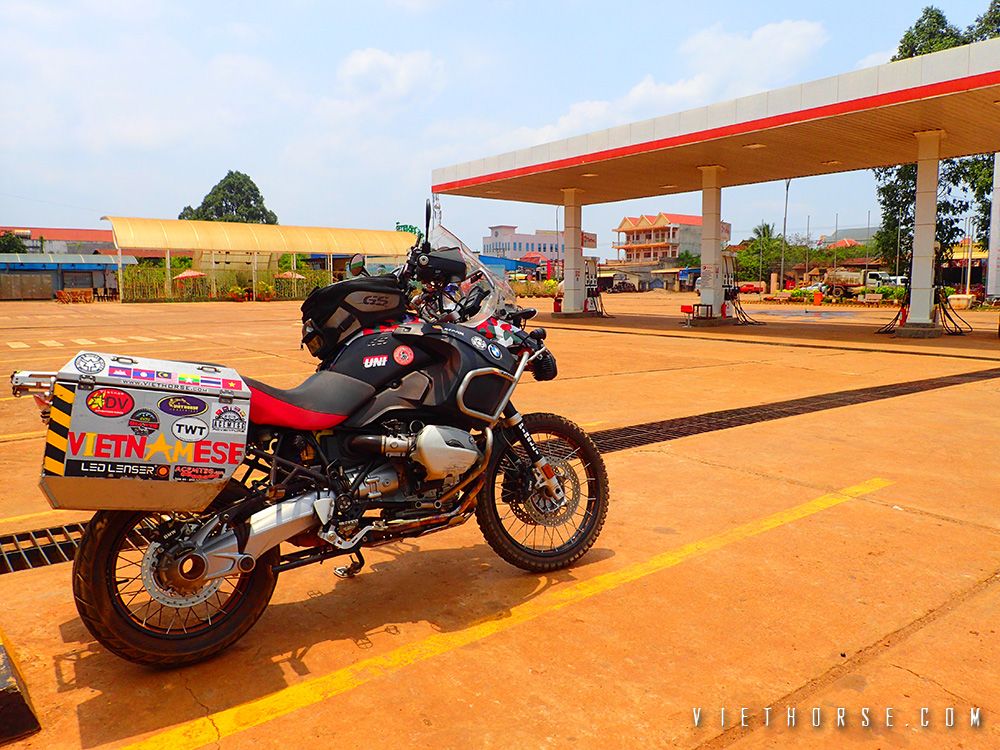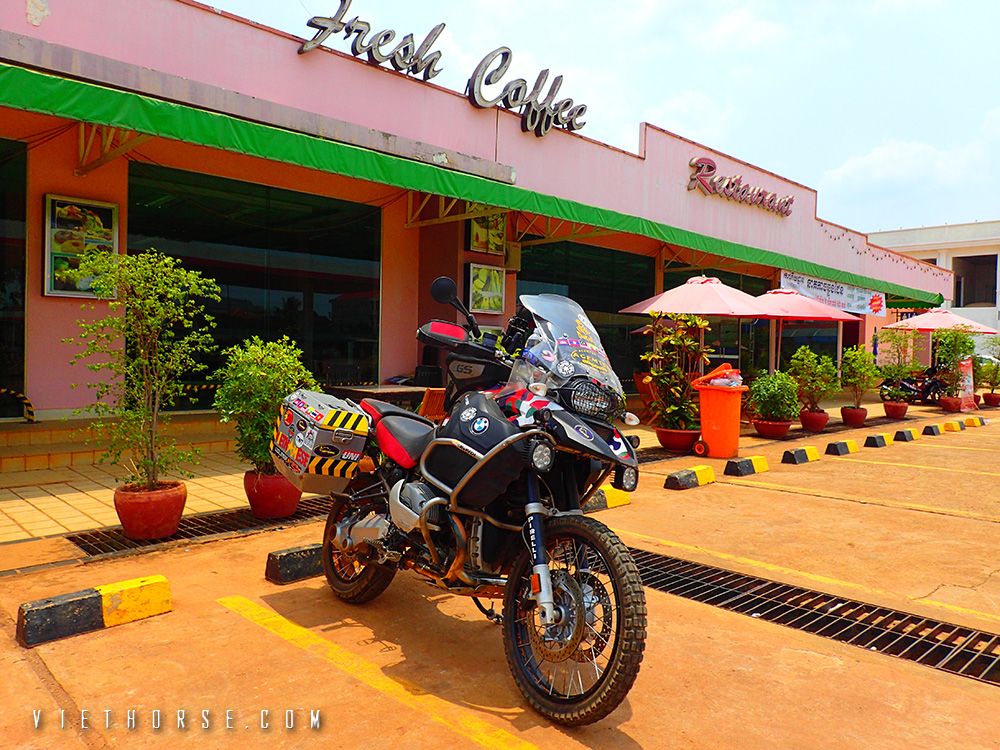 Afternoon, we reached Kampong Cham province: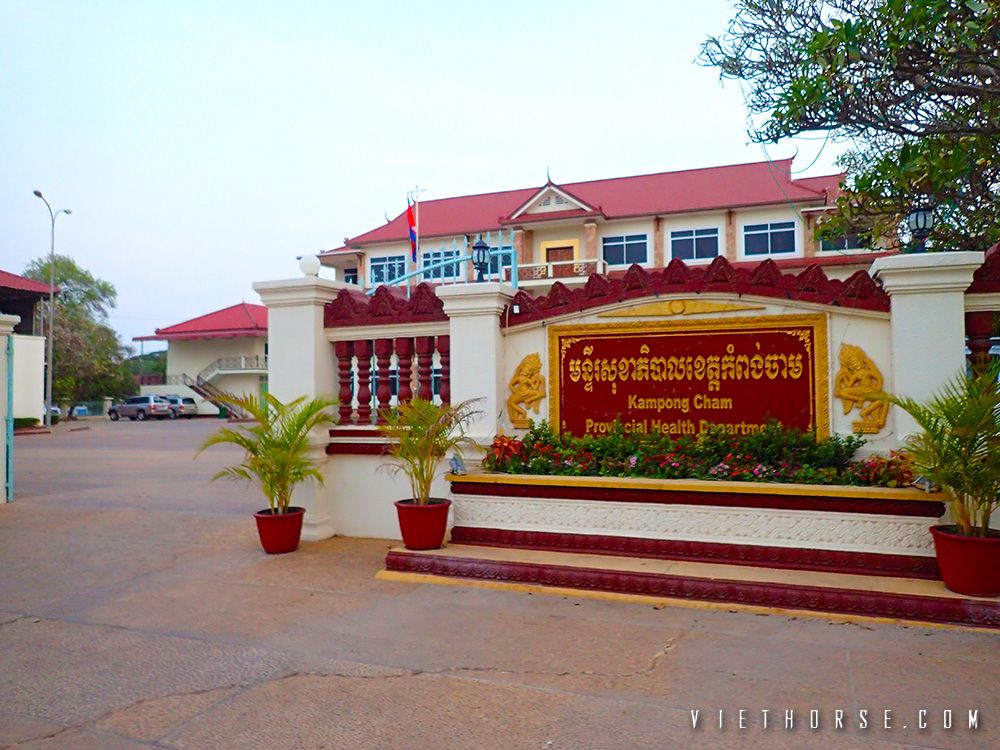 Saw a nice restaurant beside the river, we came in for lunch: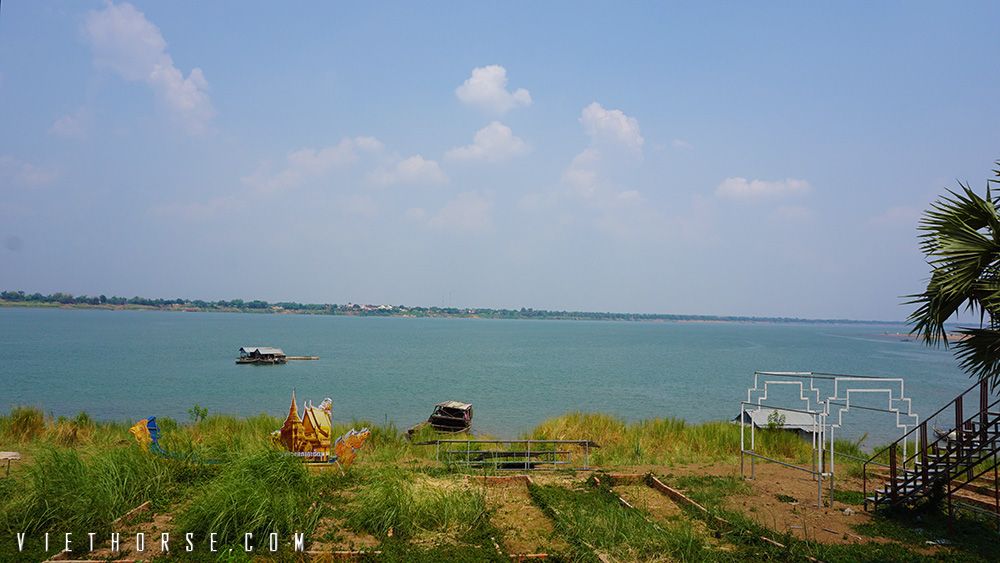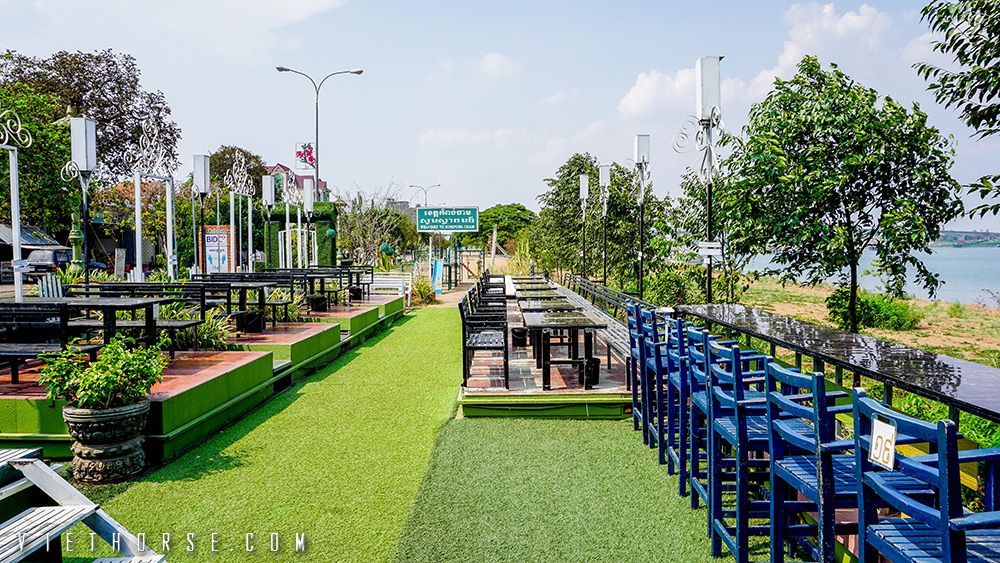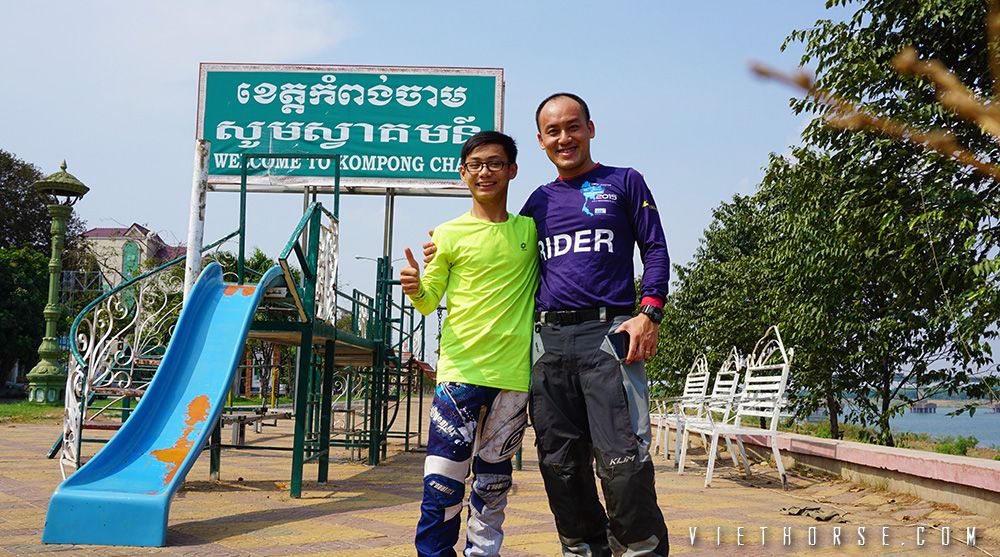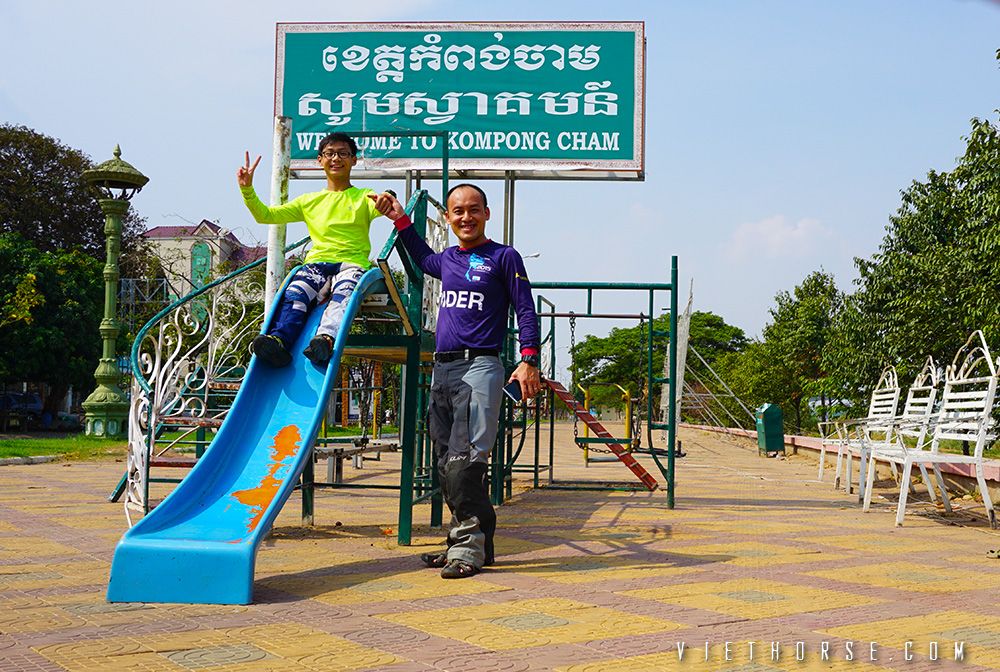 It was so hot but then cooled down right away when seeing the full water river: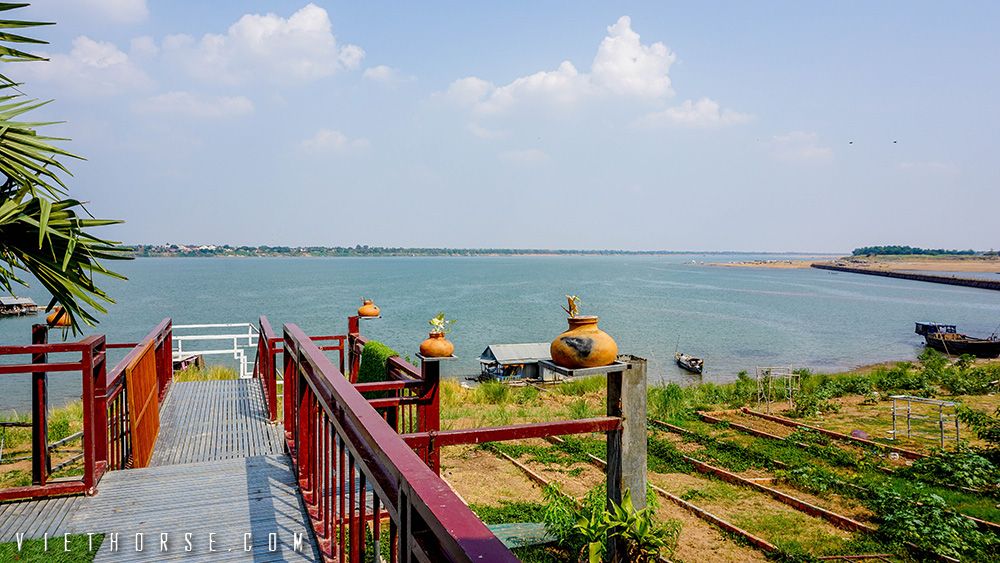 The well known bamboo bridge in Kampong Cham: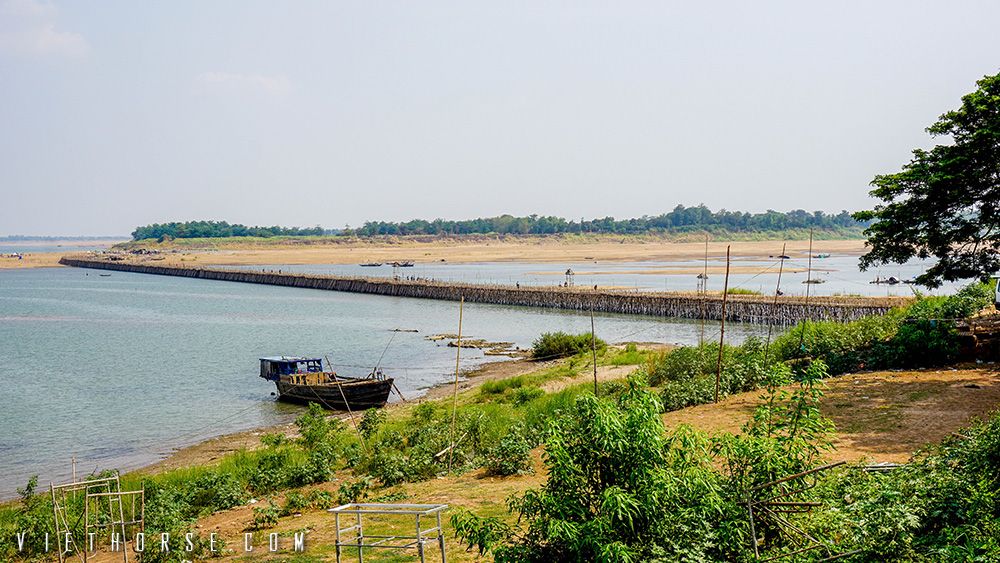 Not many chances having a photo of mine: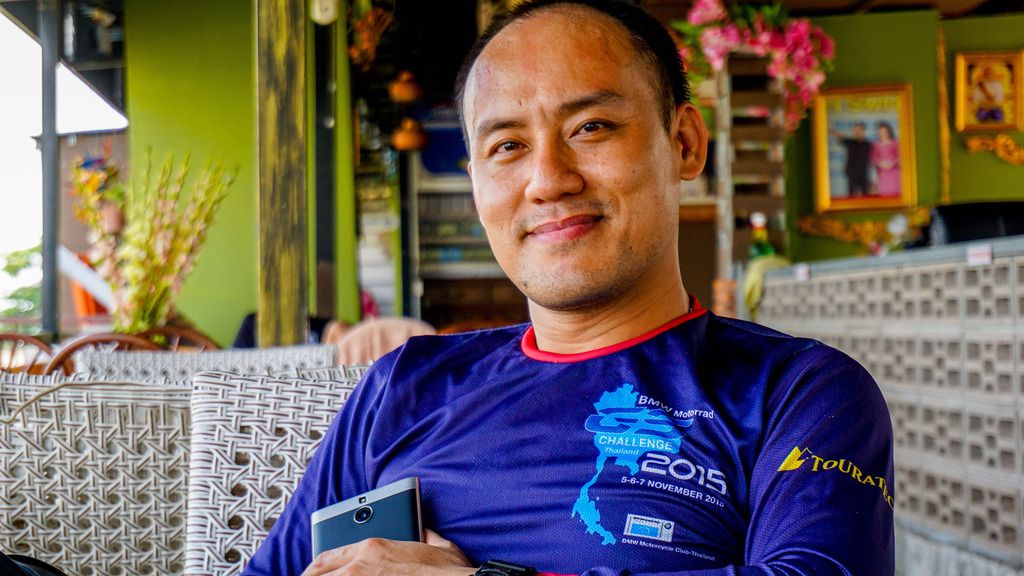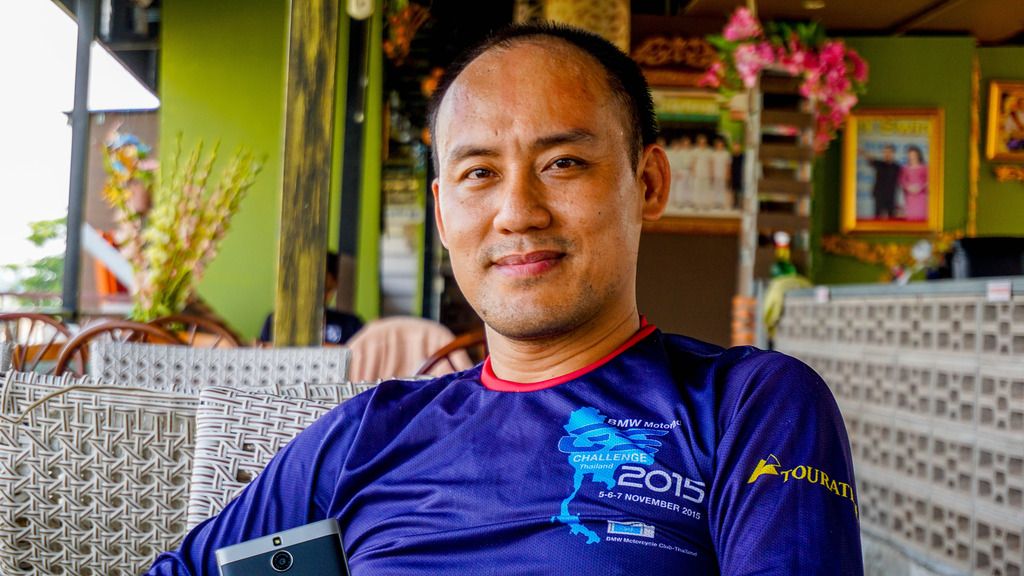 Lunch: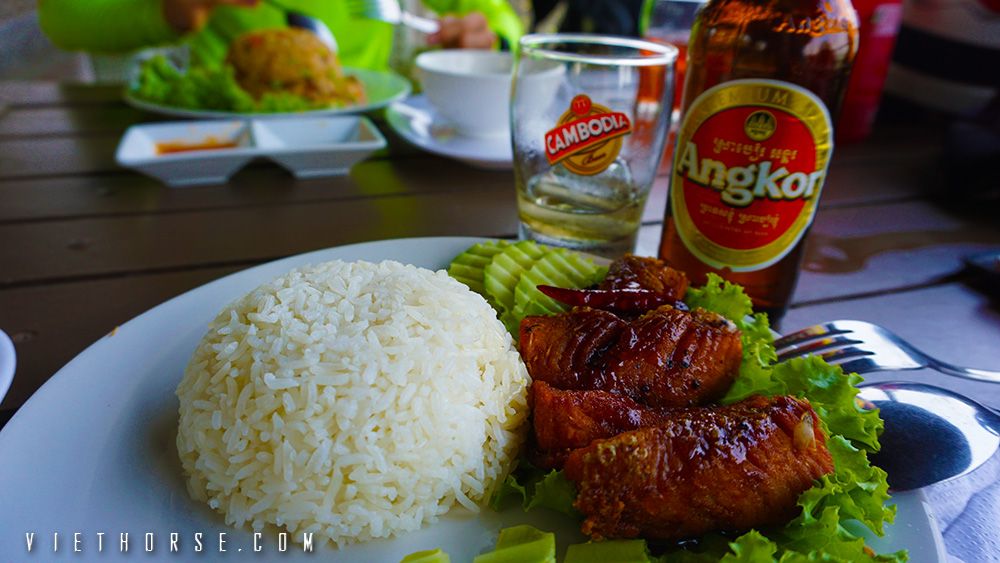 Checked in hotel in Kampong Cham: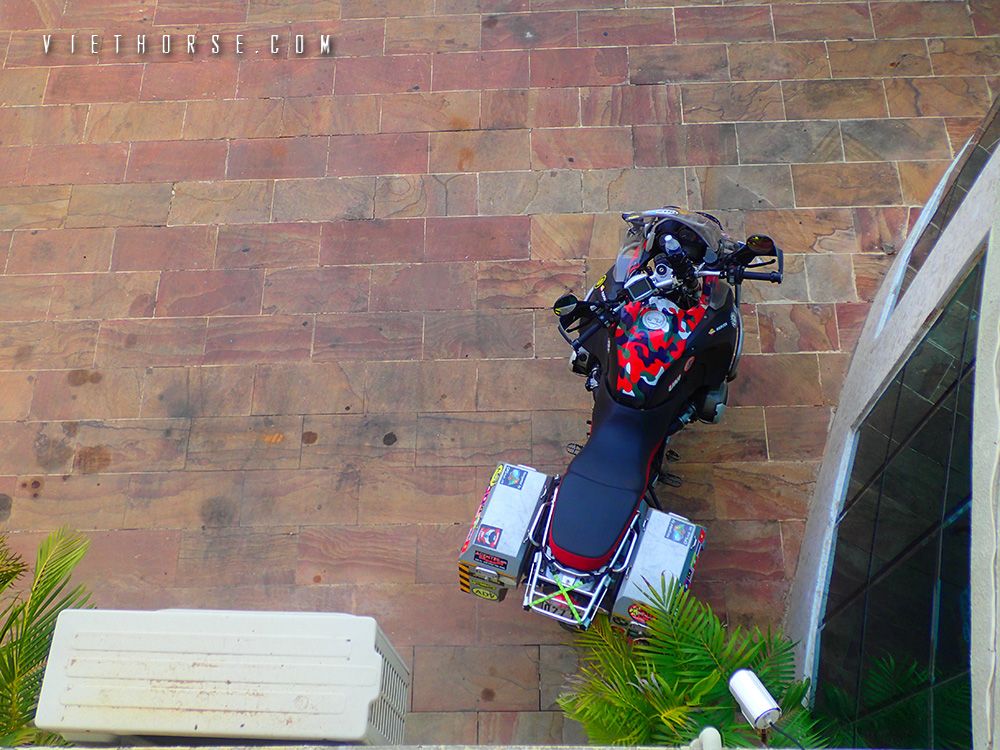 The only hotel with swimming pool in Kampong Cham, the pool right at the middle of the front yard, looked interesing:
Wandering around town: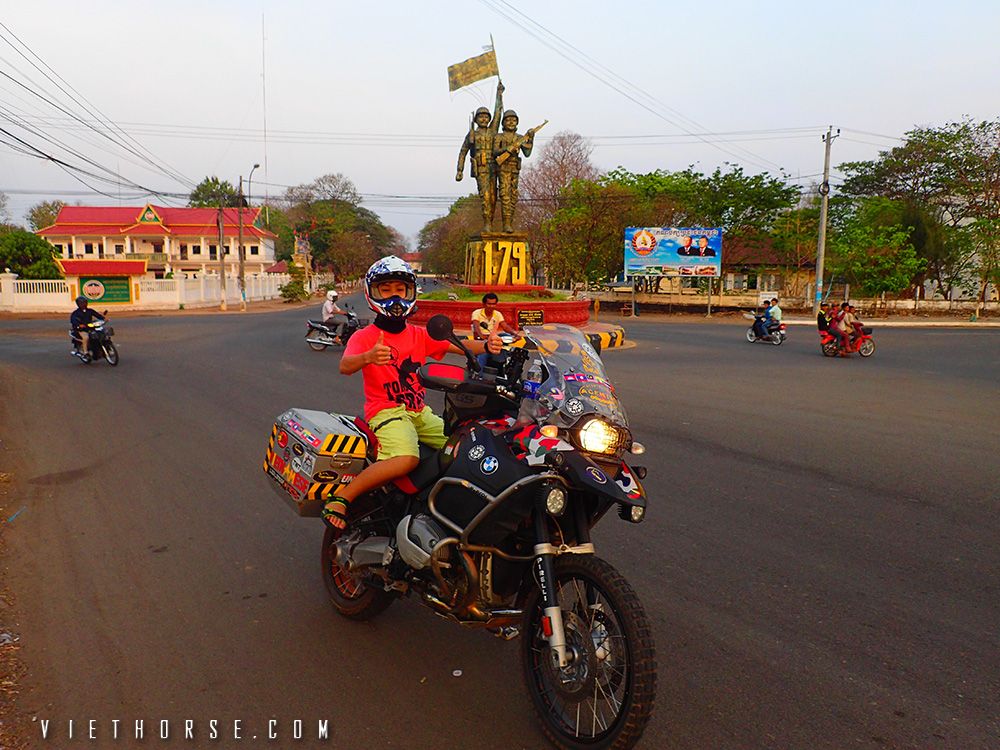 Wandering around Kampong Cham: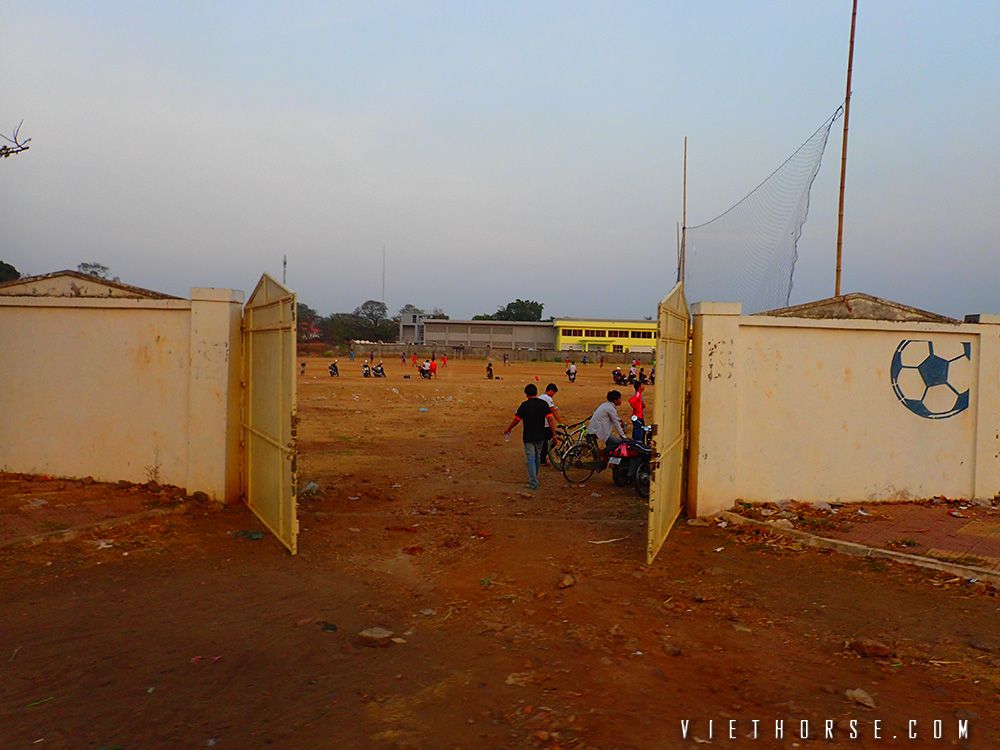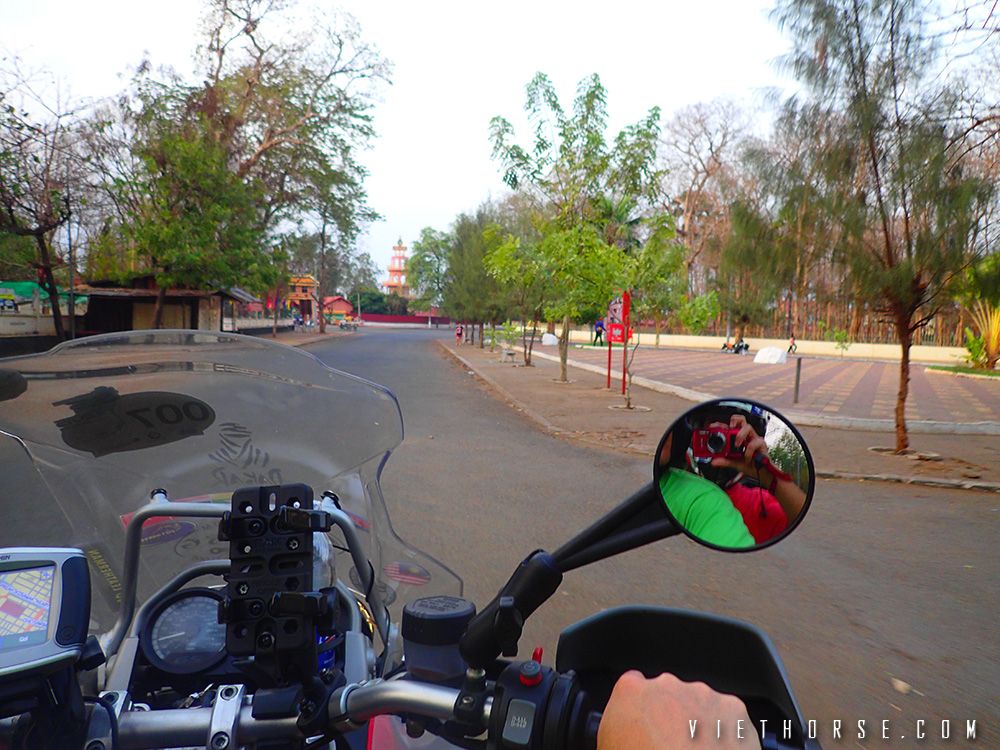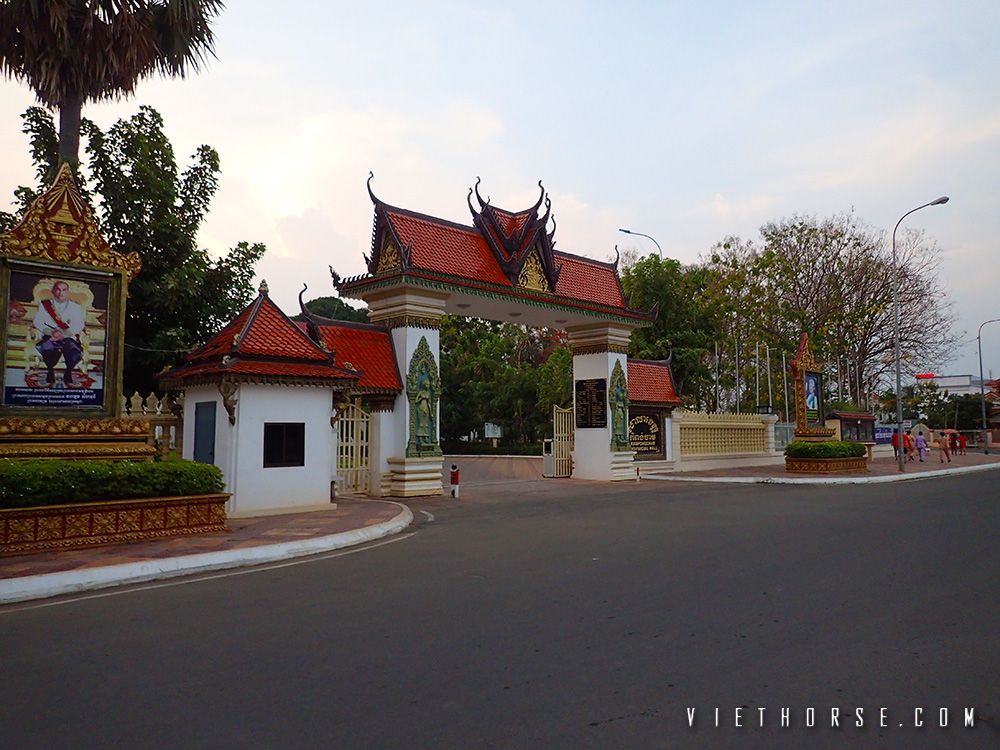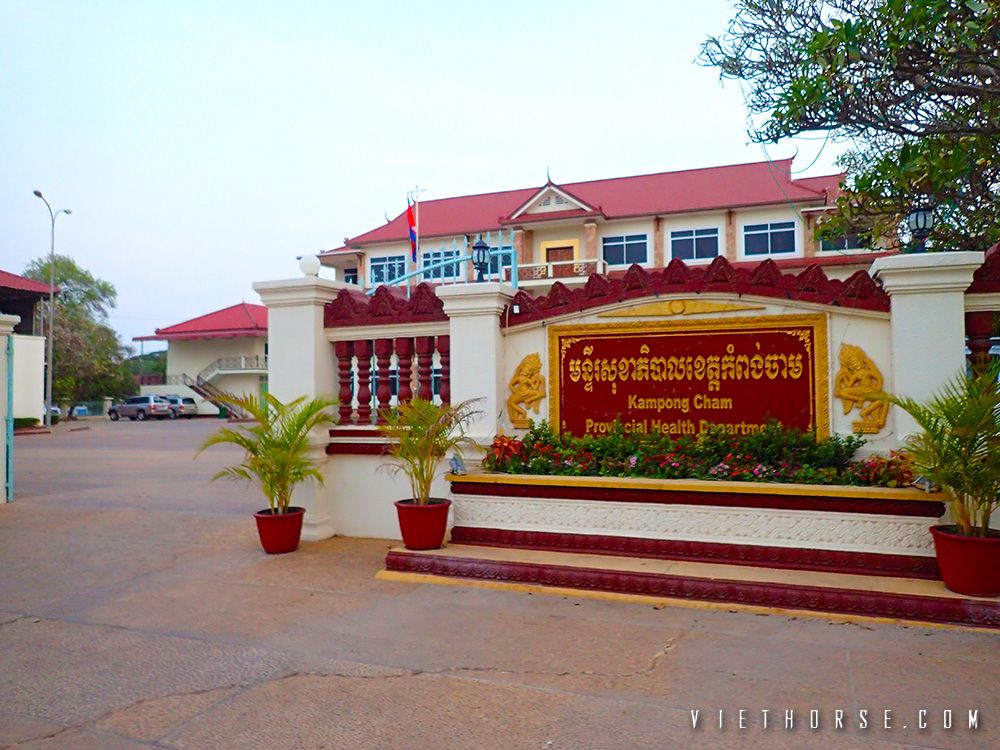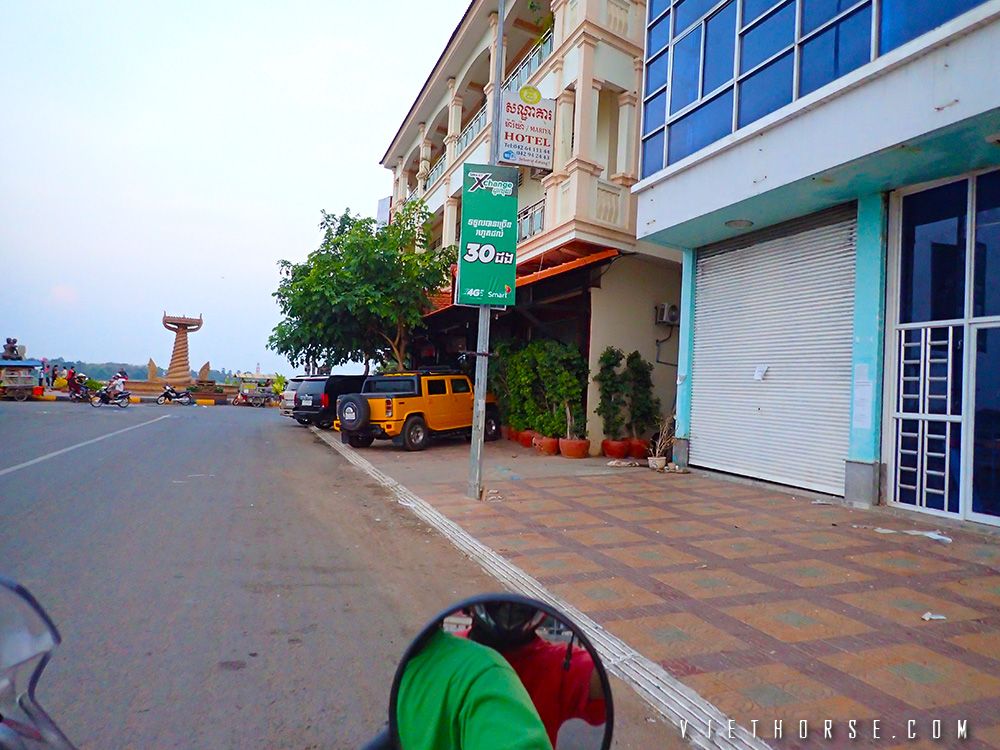 Before dinner, we rushed to visit the famous Kampong Cham bamboo bridge. This bridge made by bamboo all out of it, connecting a side of Mekong river to an island at the middle of the river. Being fully made of bamboo is not only the fact makes this become a famous spot – know what – every year, this bamboo bridge is washed away by Mekong flood, and the locals every year rebuild the same bridge at the same location.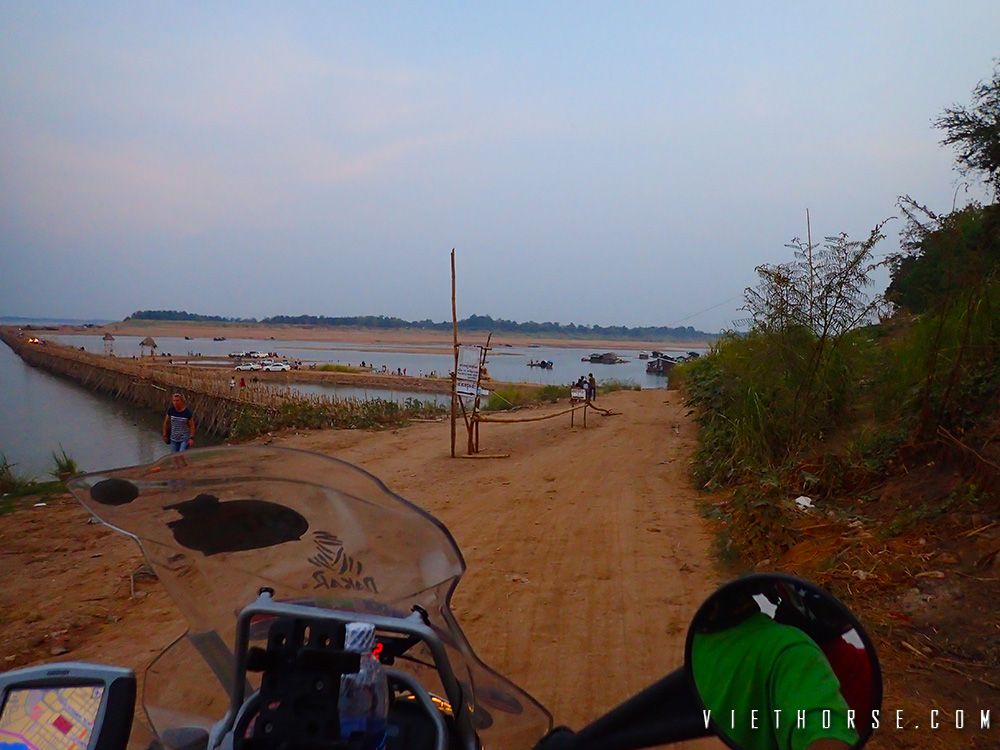 A small abandoned bamboo bridge on the island: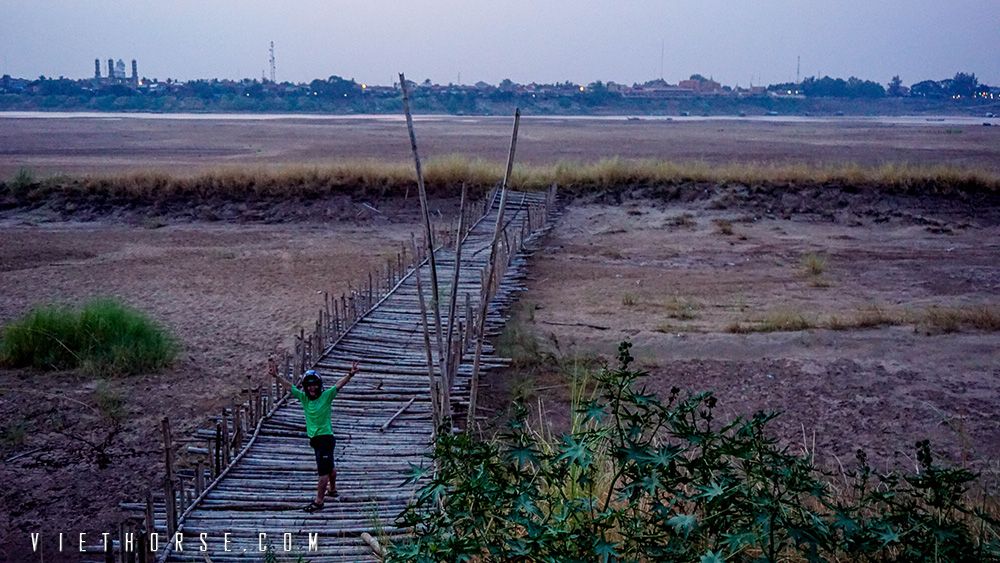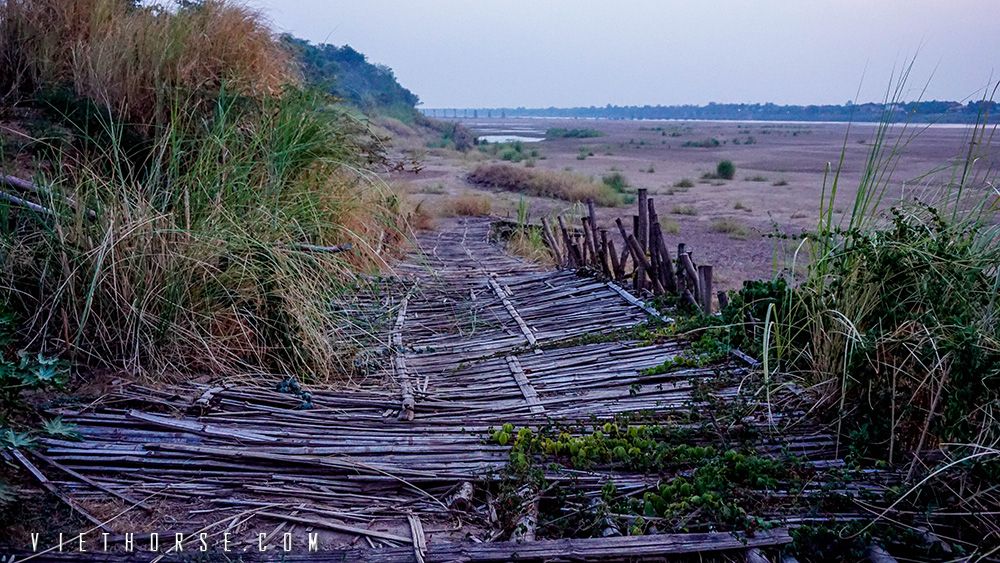 Many more pix of the bridge follows this LINK.
Some night pix of Mekong river and Kampong Cham bridge: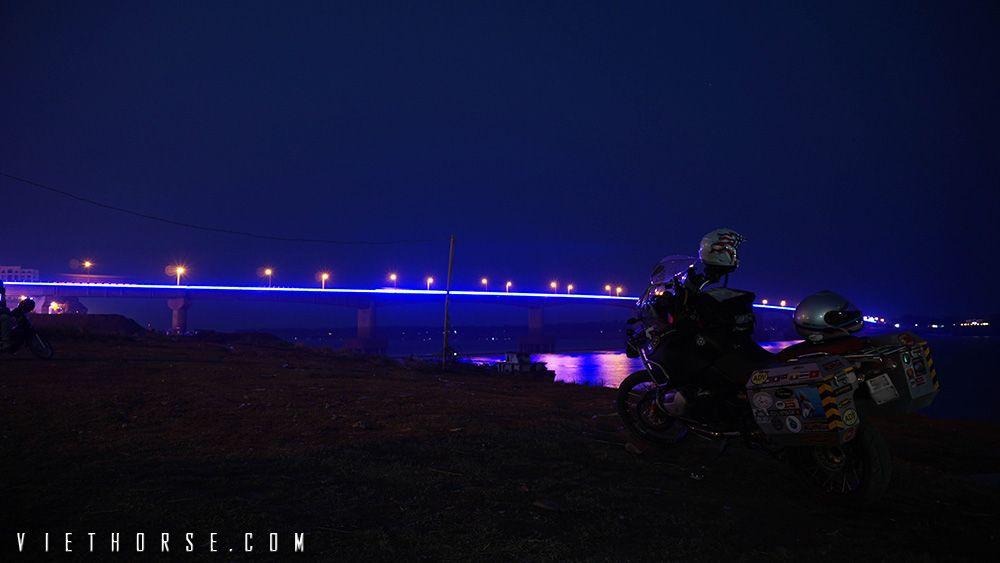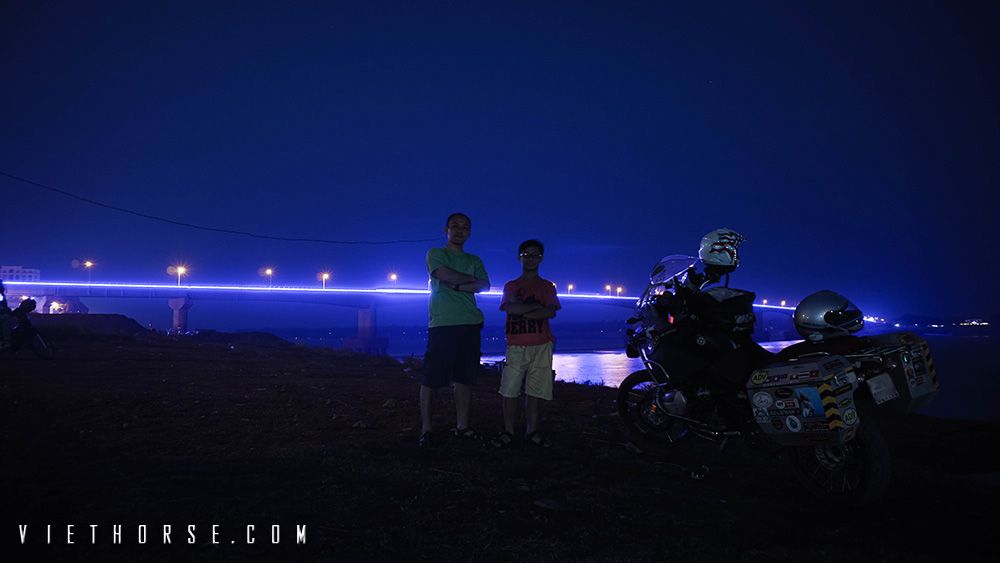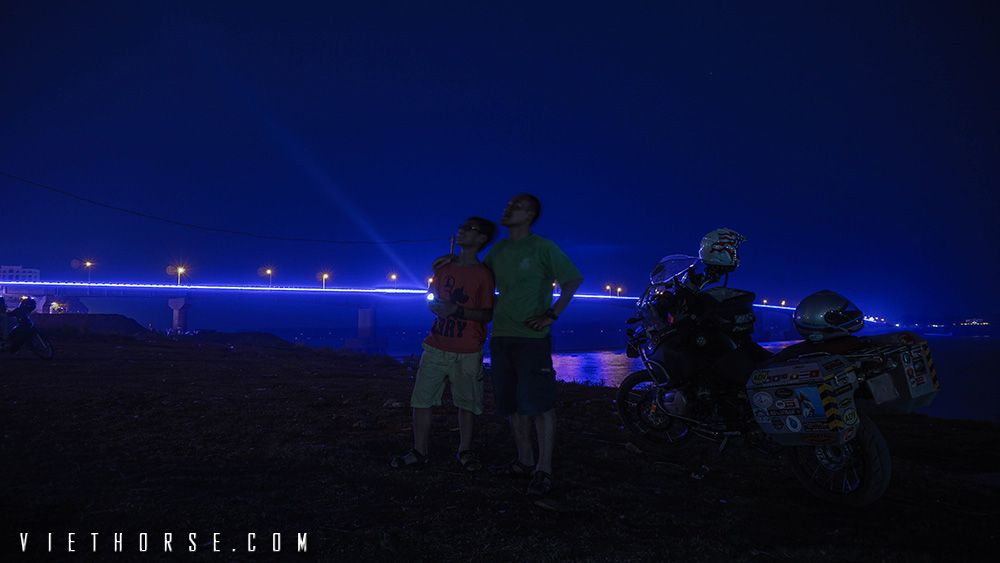 Day 2 – Kampong Cham – Sihanoukville – Phnom Penh
We took an easy morning, got off the bed quite late and totally relax.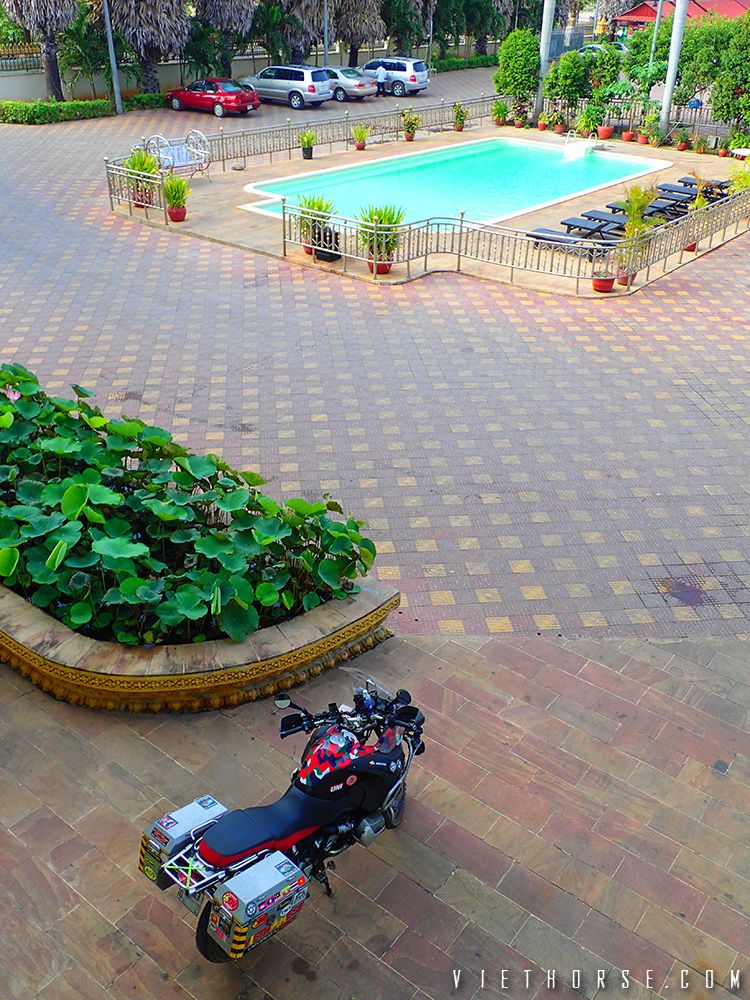 Riding down south Cambodia under the sun, in the dust.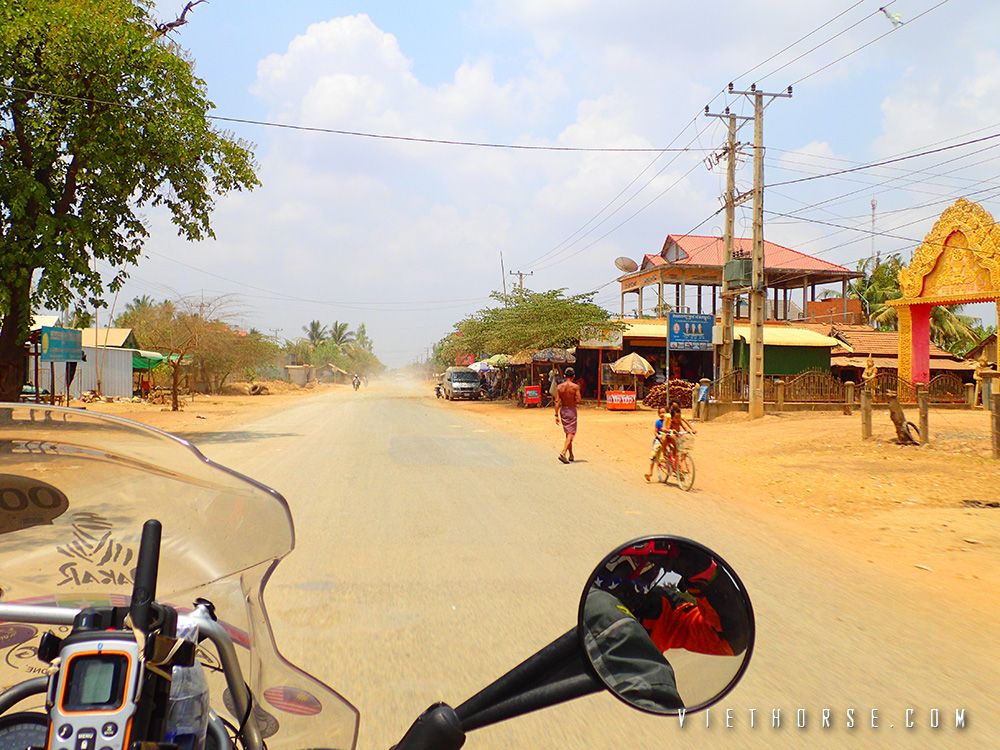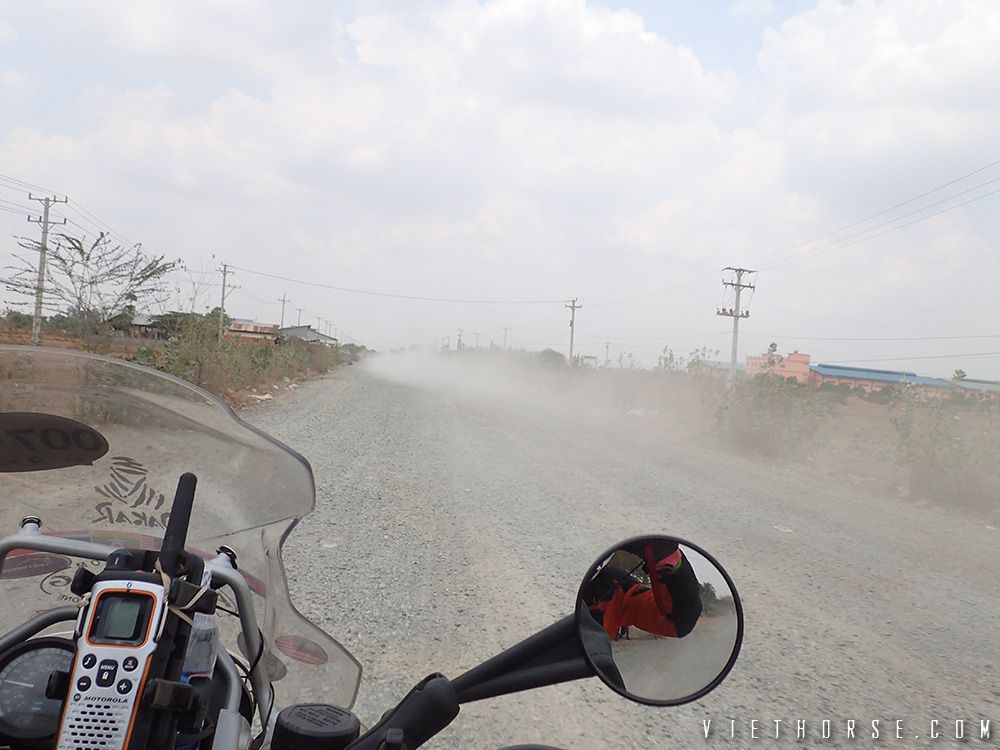 Rest time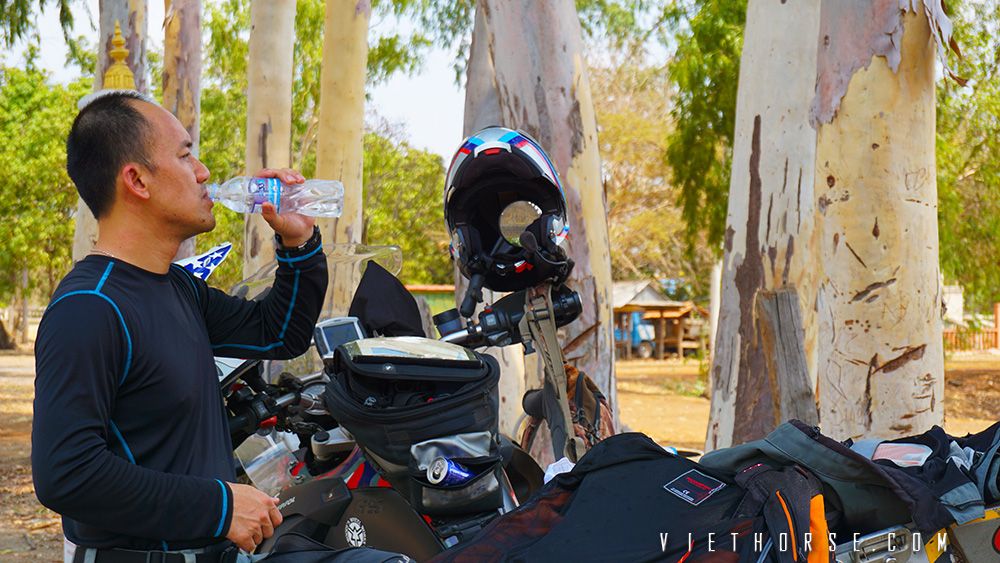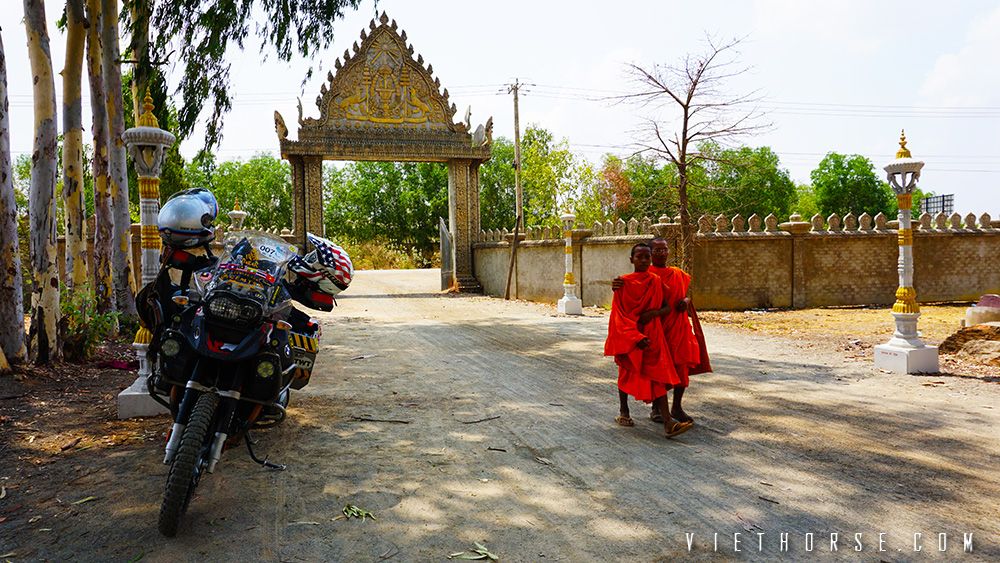 Another stop, but not to rest. Damn hot.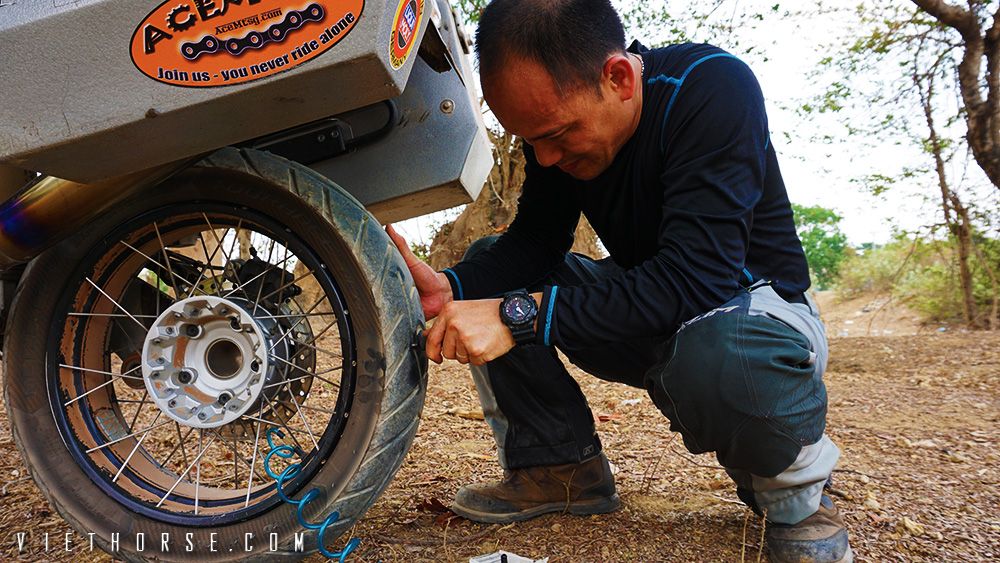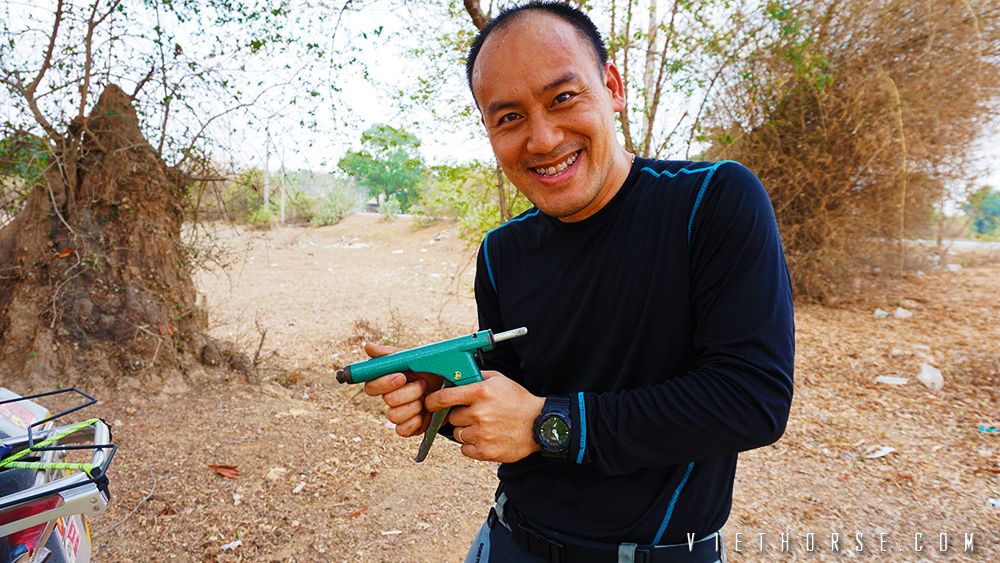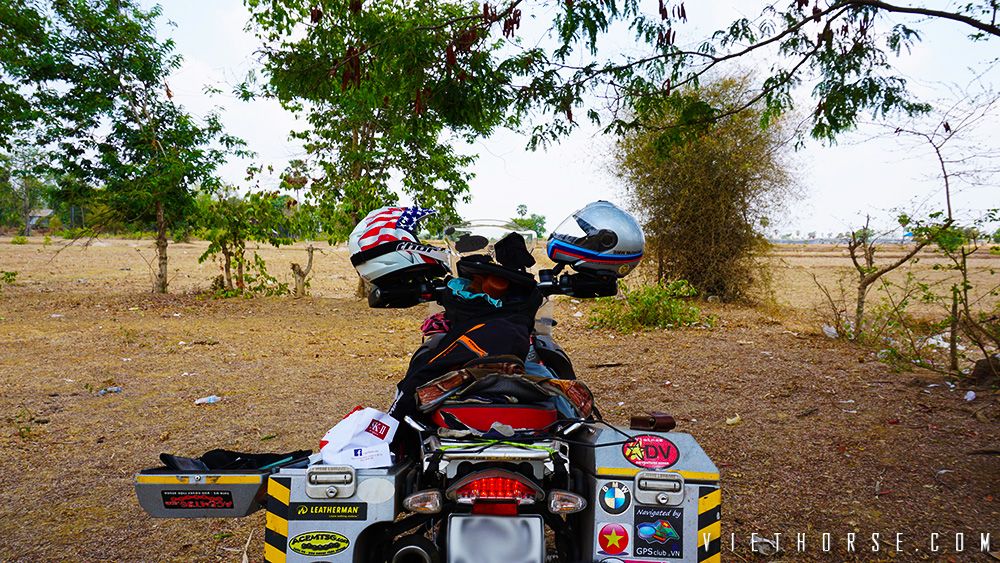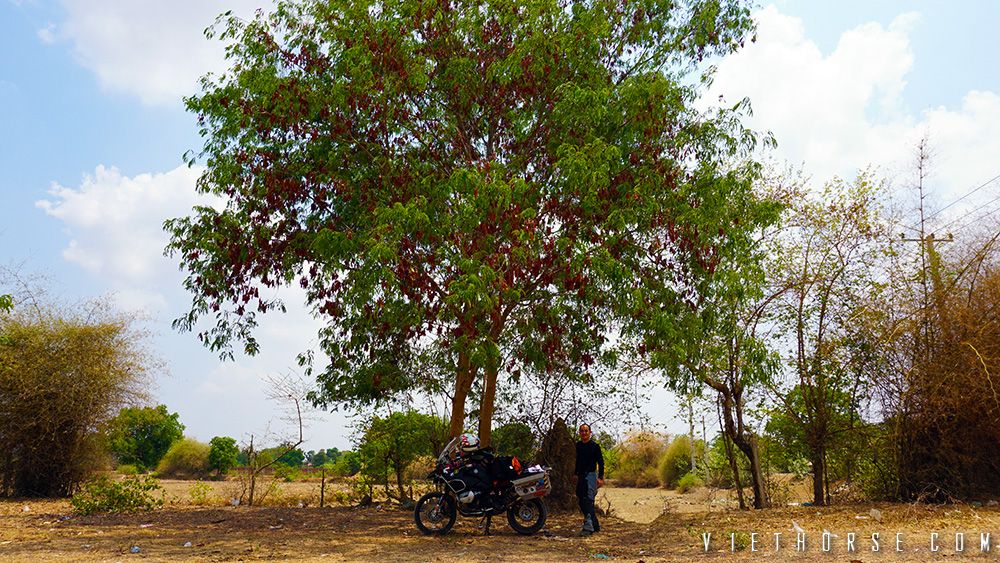 Done with the tire, we headed South – West of Cambodia. It 's still bloody hot and dusty.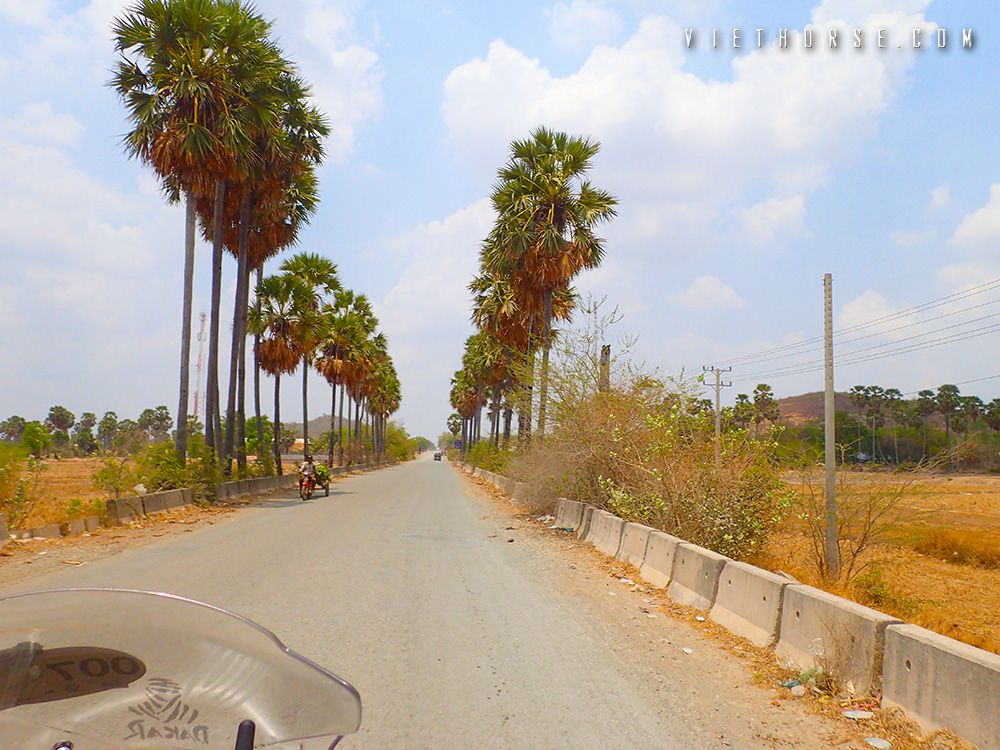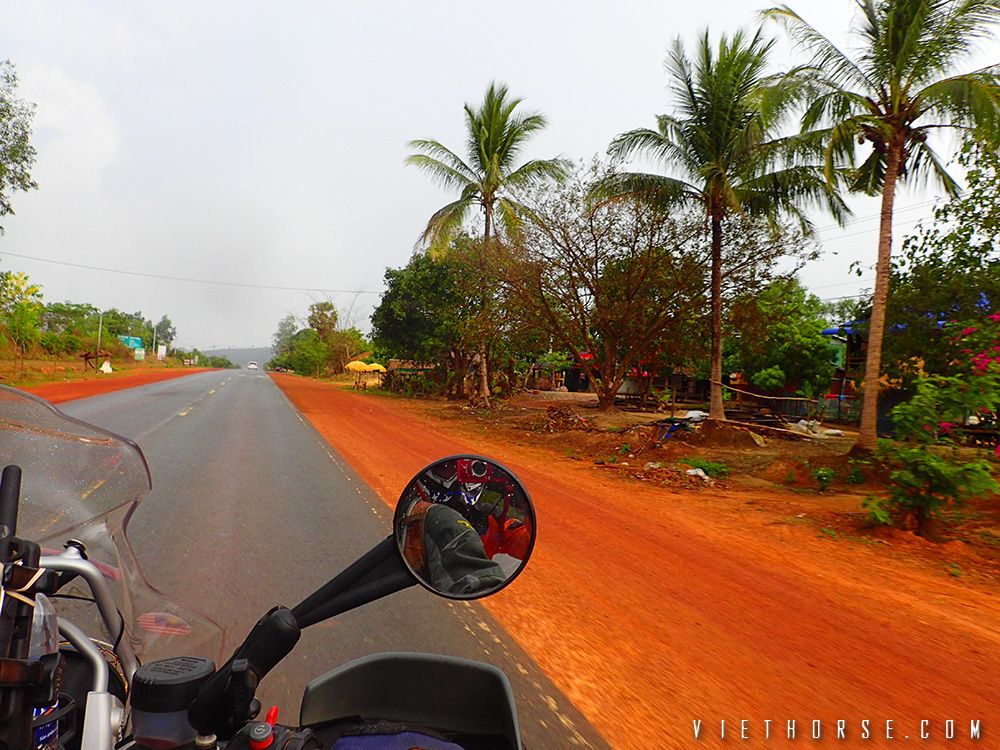 It started raining badly when we were some dozens km away from Sihanouk Ville.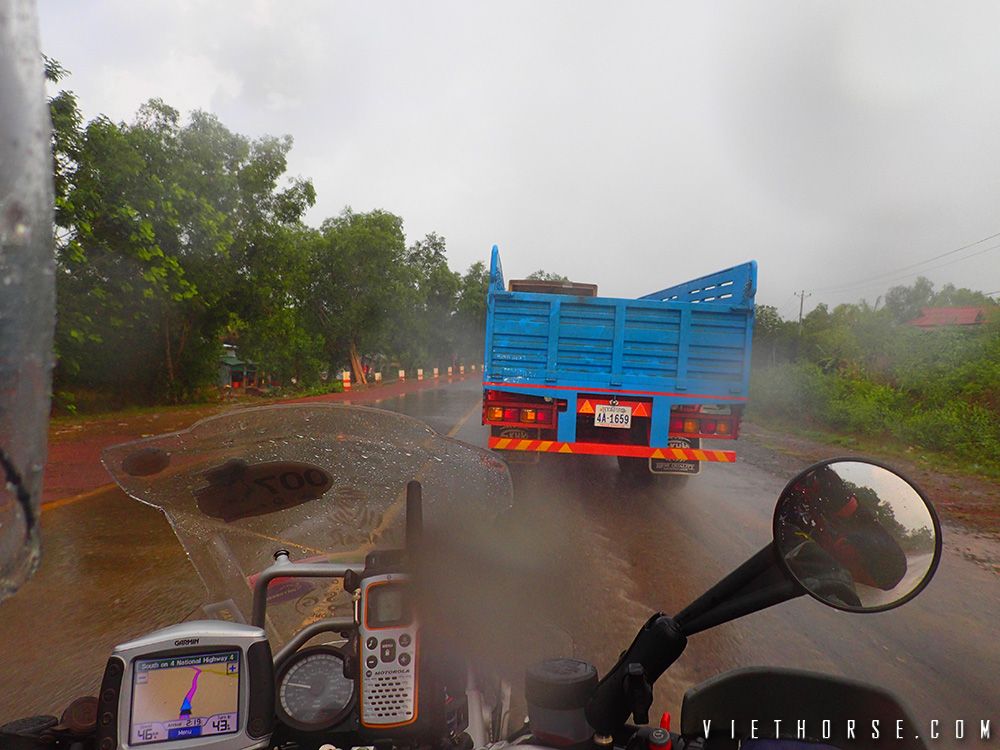 Gotta stopped and sheltered for a while to wait for the rain to come down.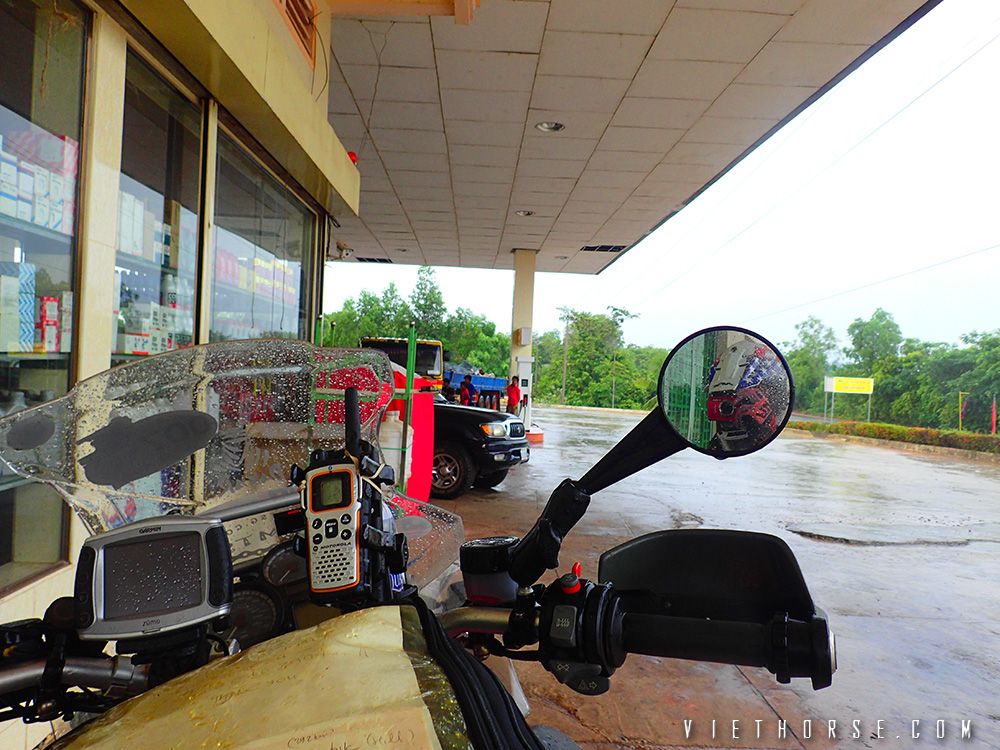 The boy seemed dislike to be sheltered 🙂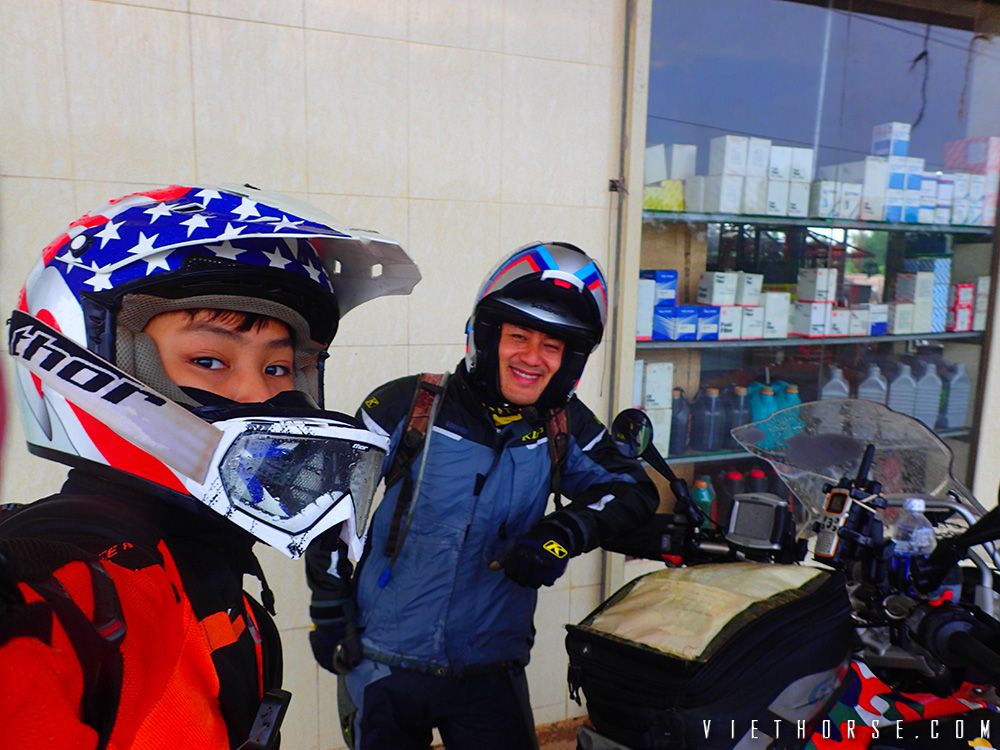 So we hit the road again with no time.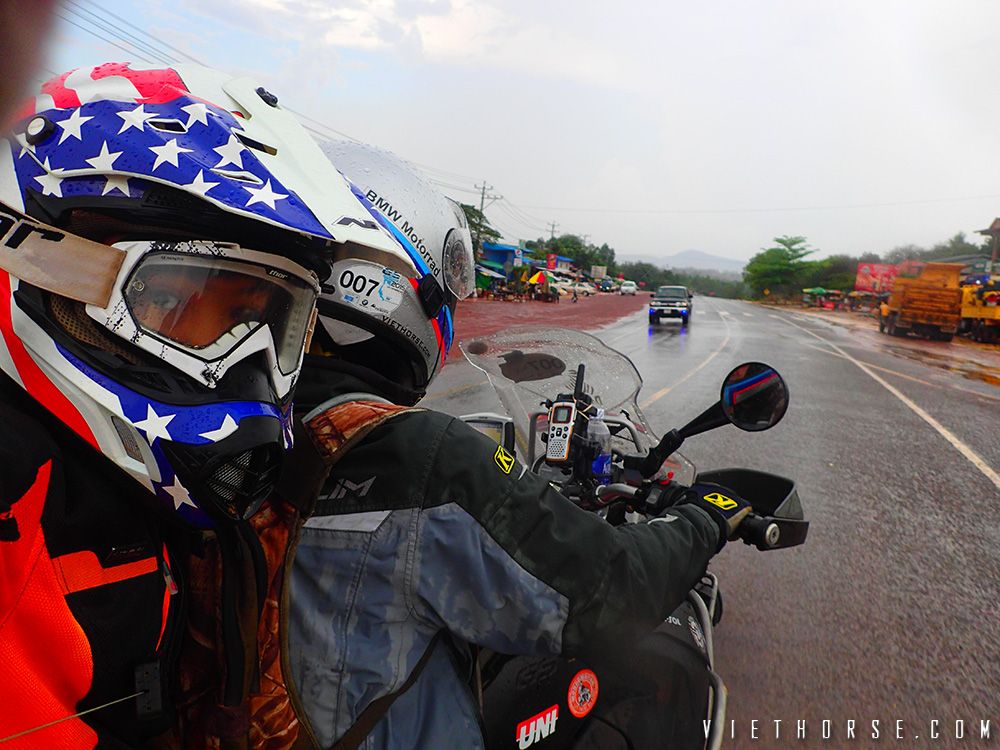 The palm trees beside the road recalled me the memory of Malaysia roads: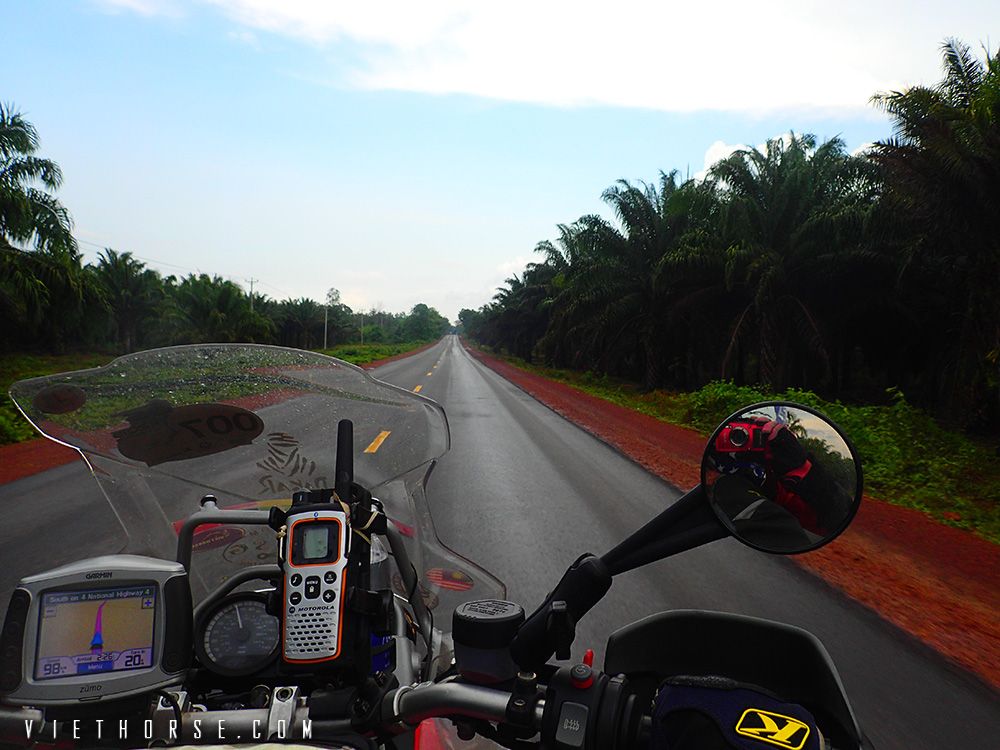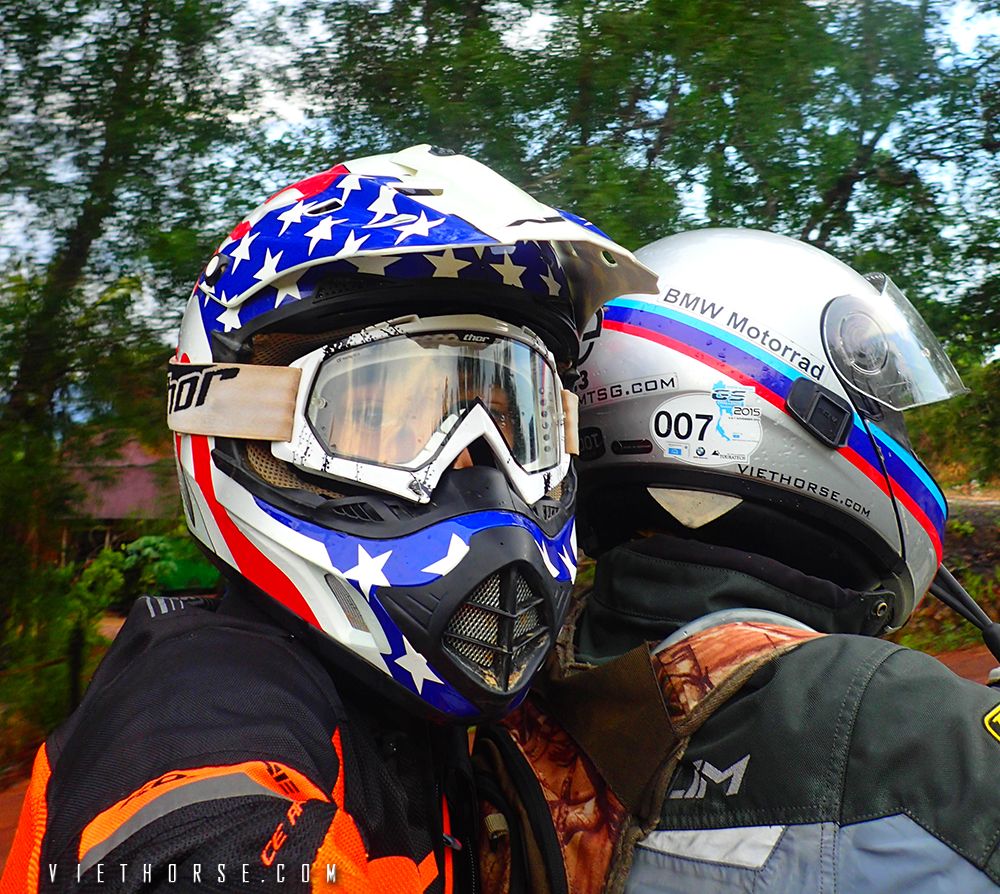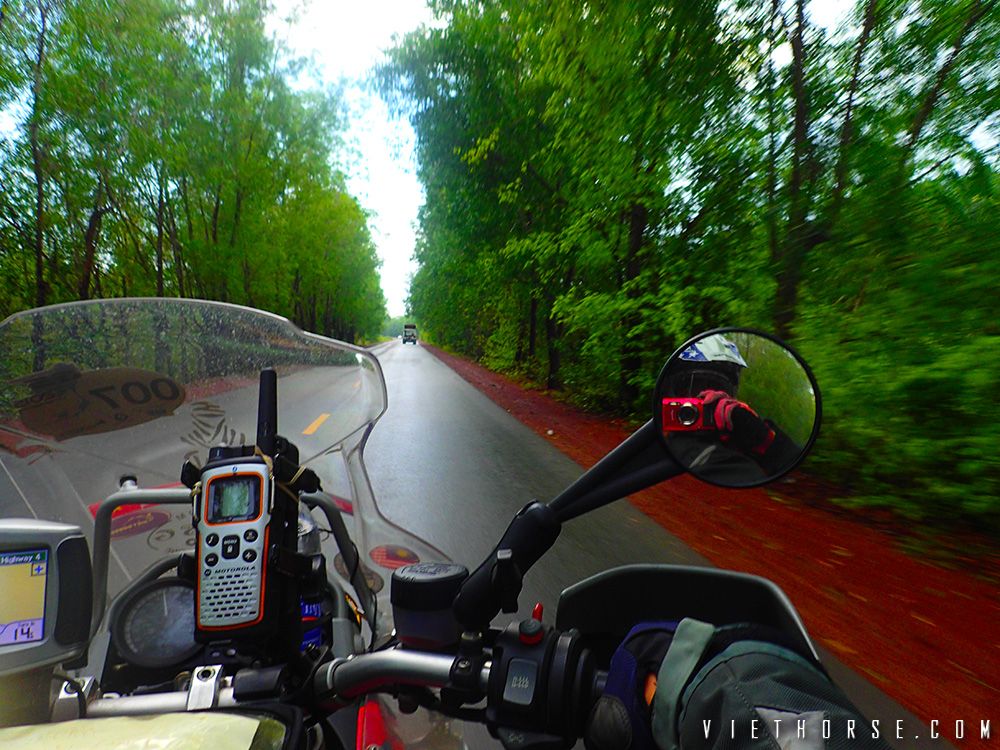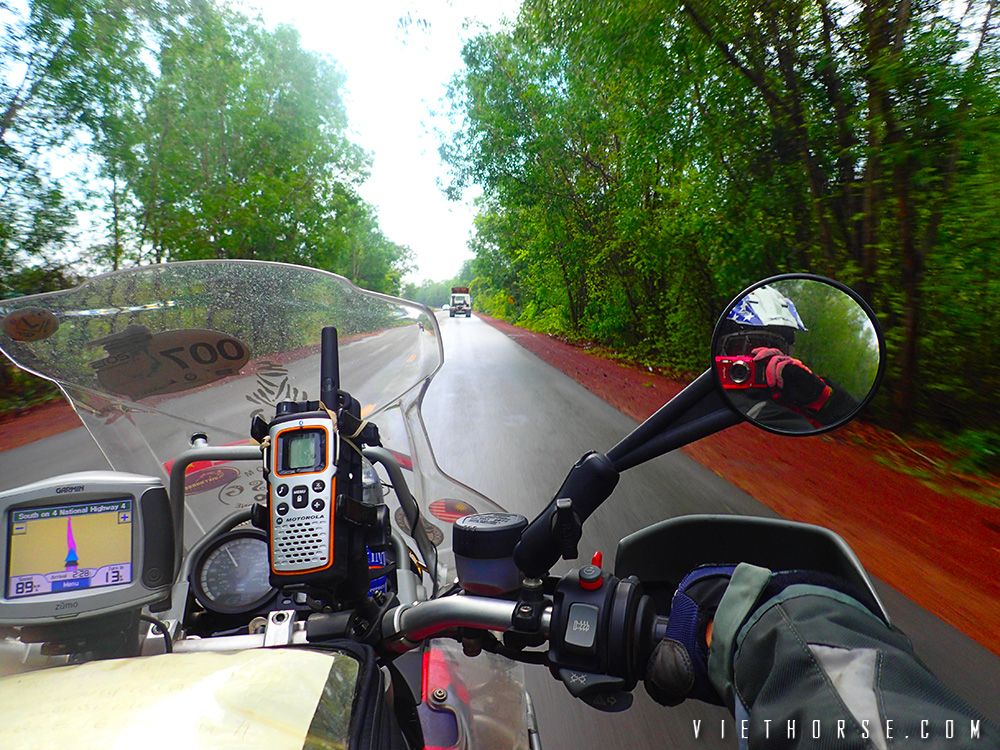 Reached Sihanouk Ville: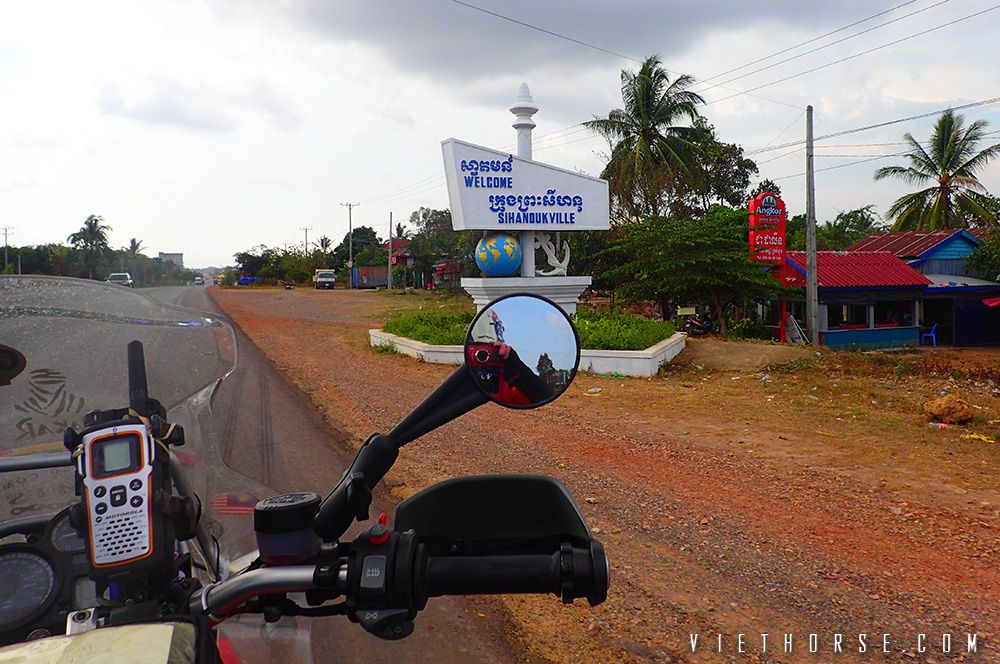 Wandering around Sihanoukville: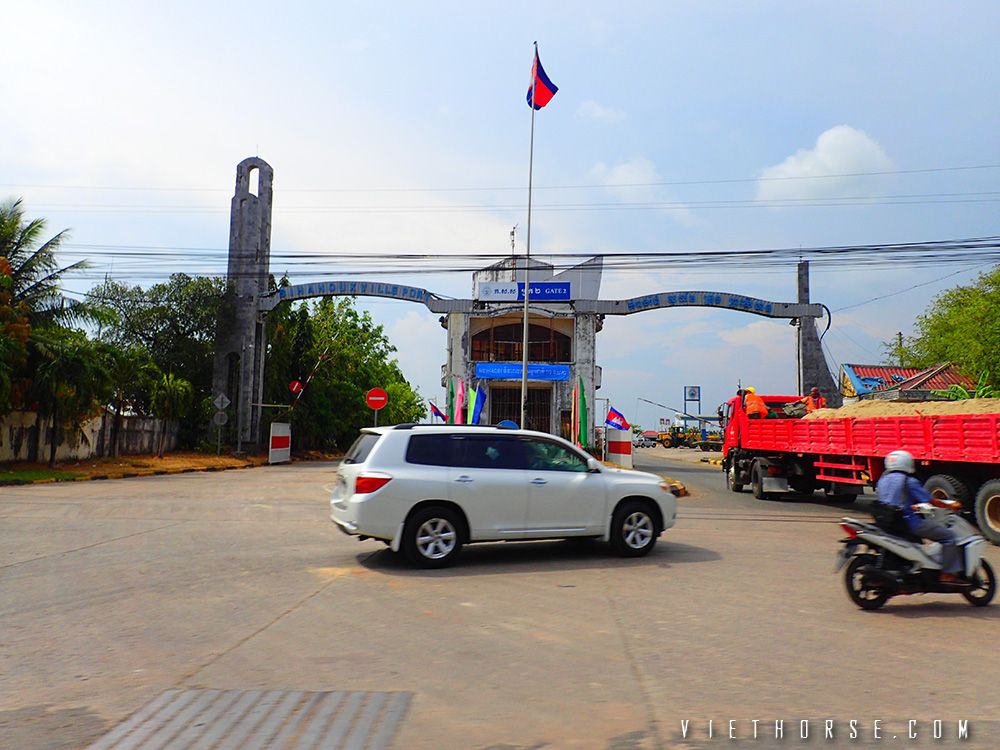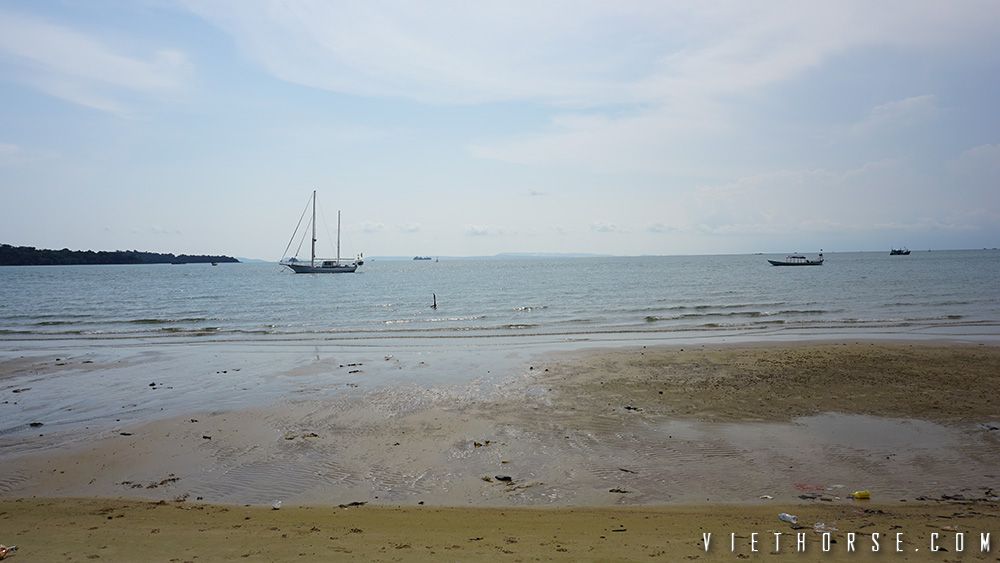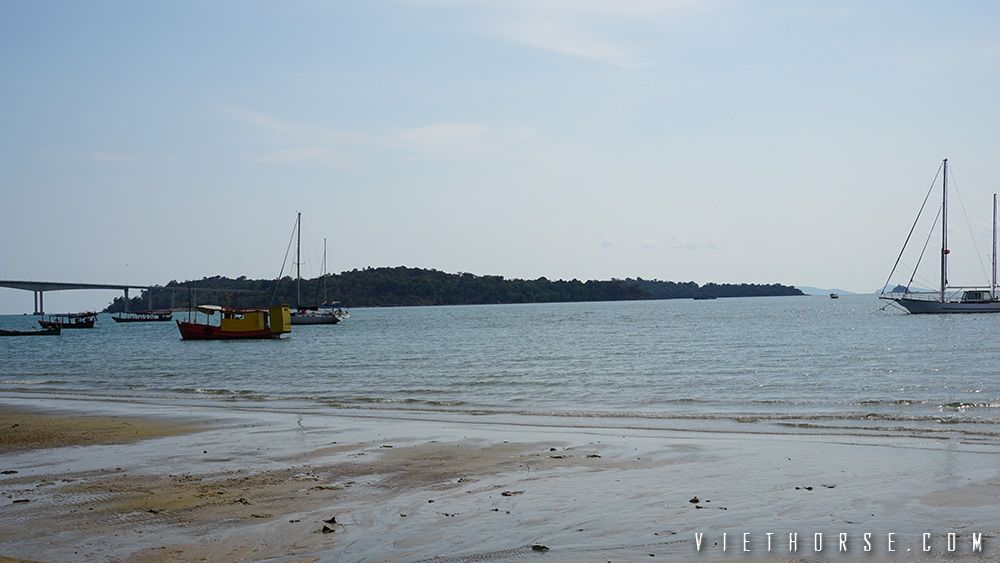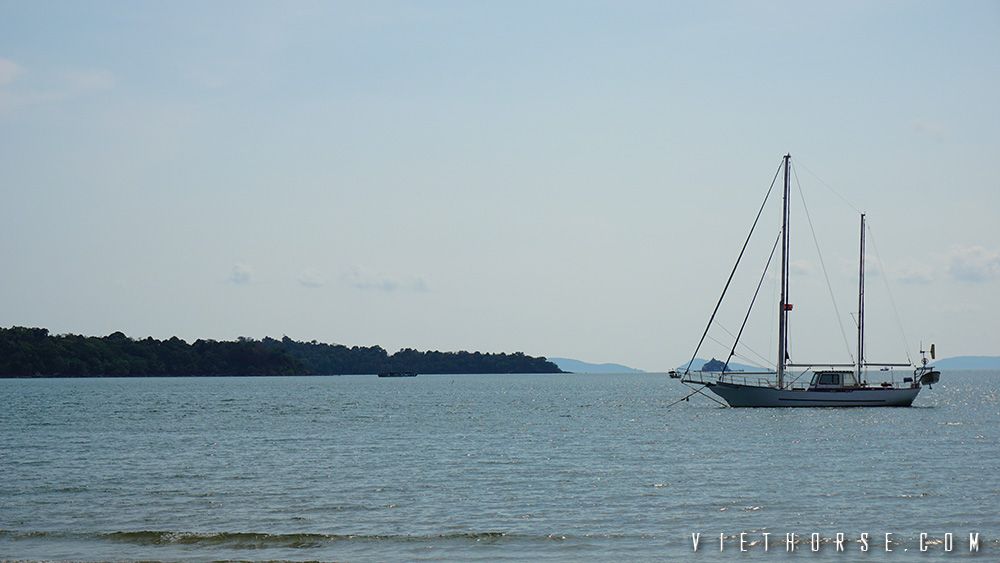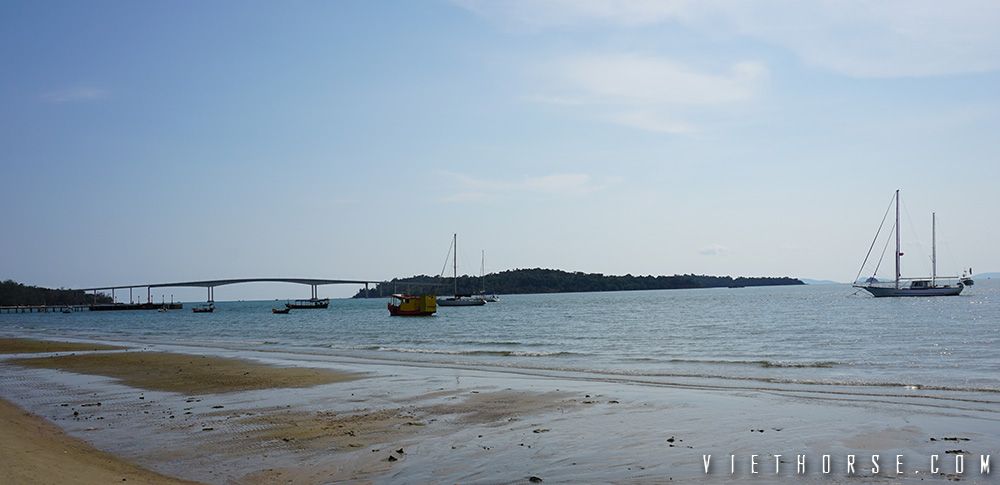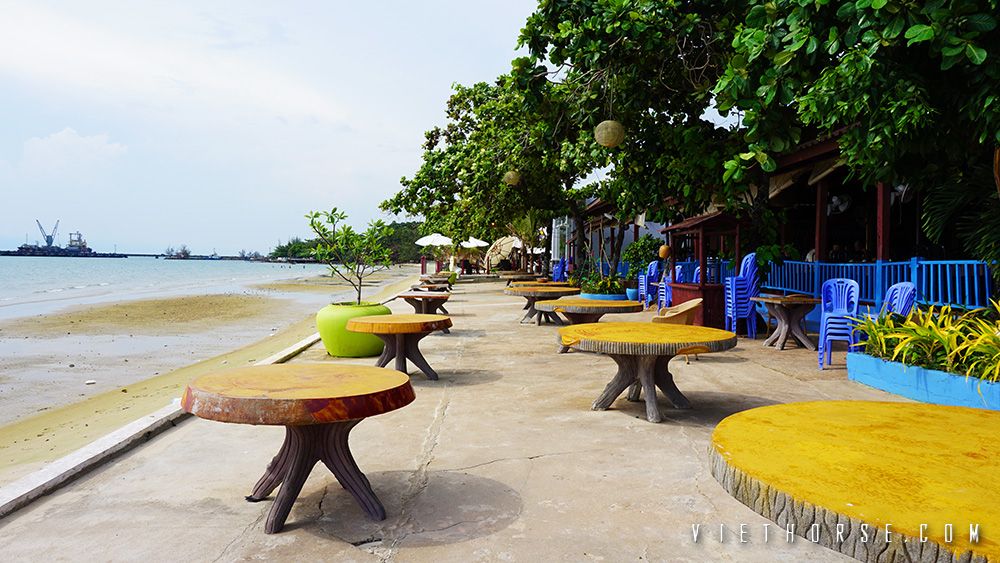 After lunch, took some rest, then we back on the road to catch up with our friends from PoiPet.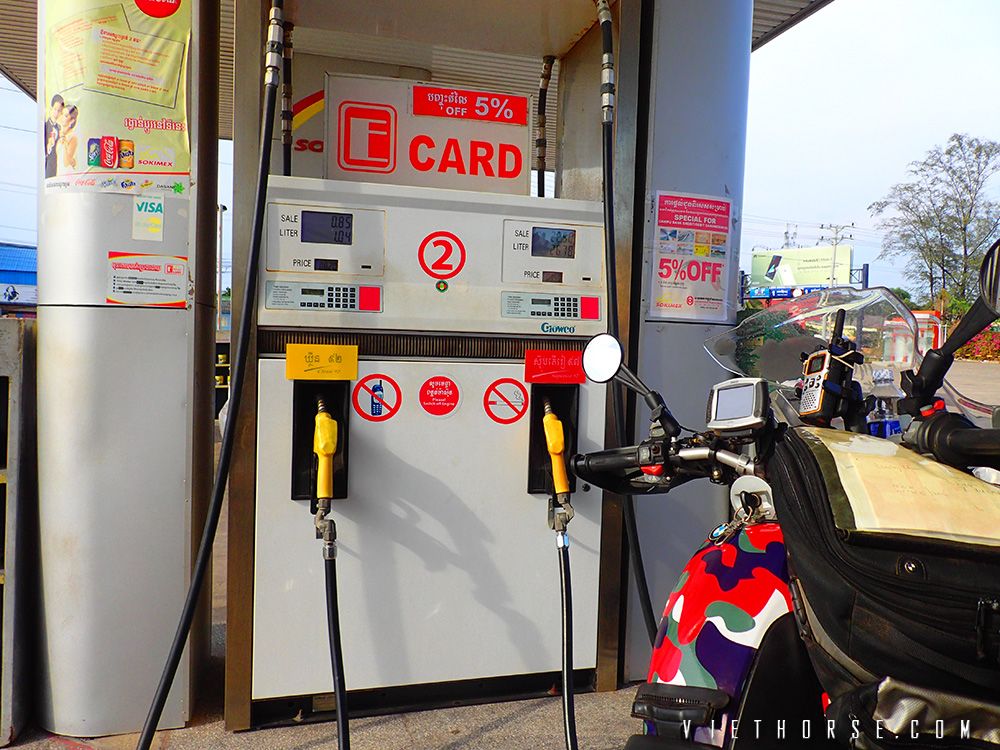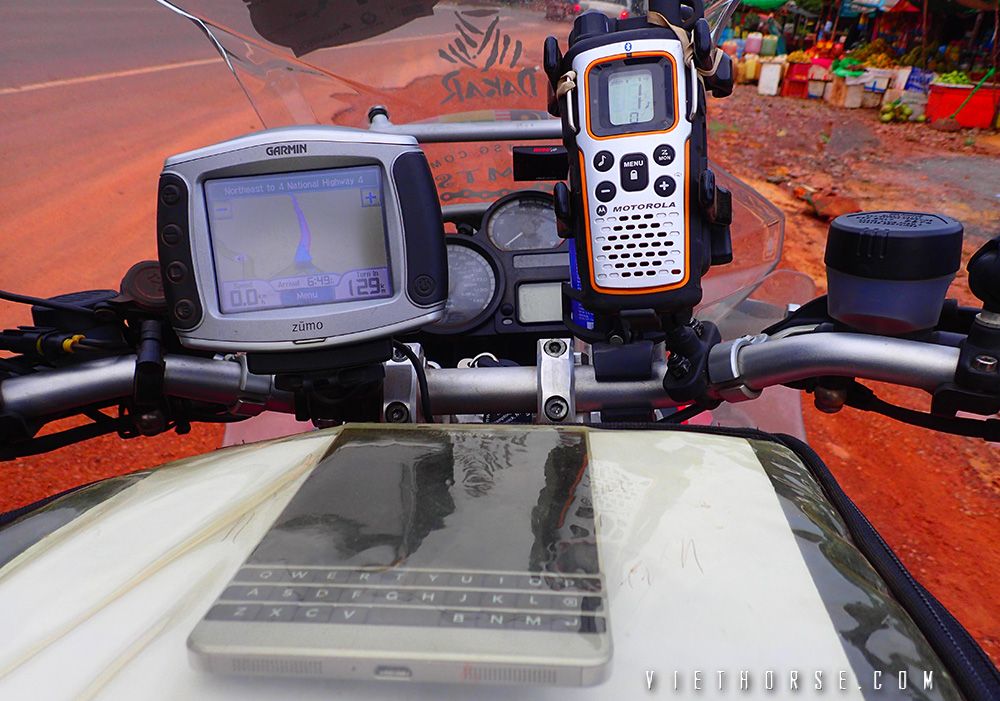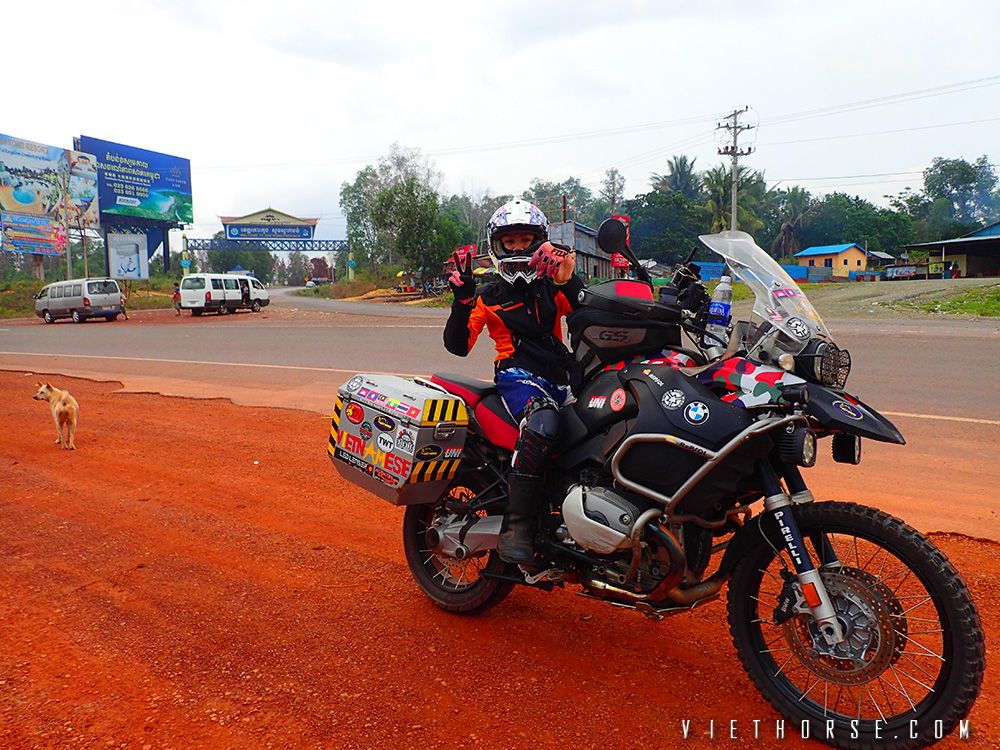 On the way back to Phnom Penh: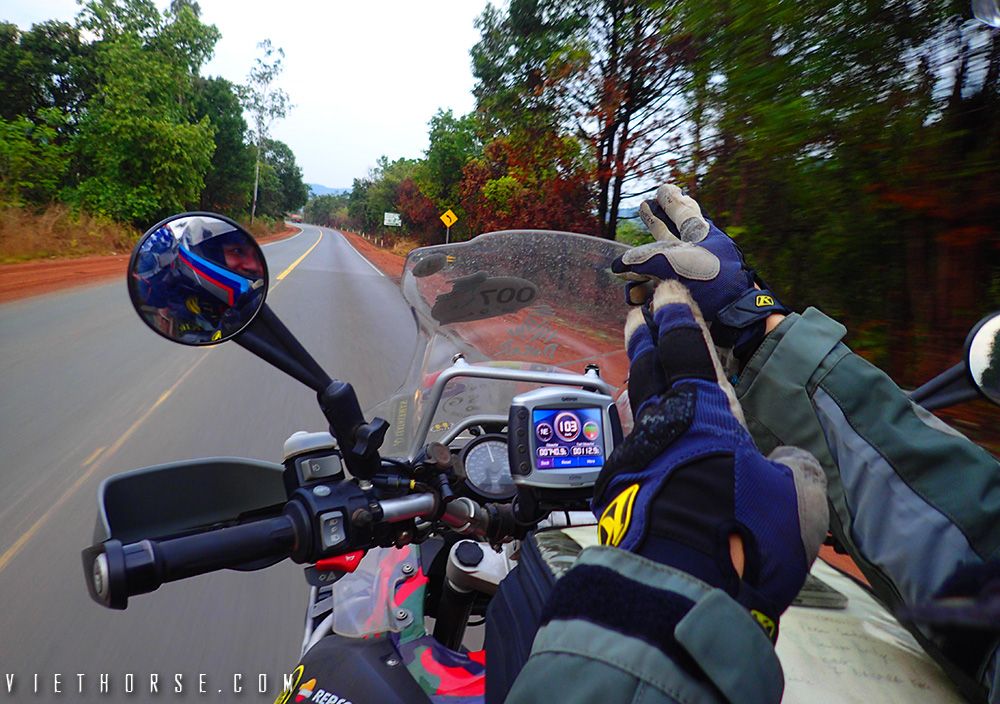 We reached Phnom Penh quite late. Nearer to the City center, the more and more traffic. Traffic there at late afternoon time was terrible, it's so tired getting thru of them. We all stayed in a friend 's house for ease of getting out of traffic the day after.
Day 3 – Phnom Penh – Saigon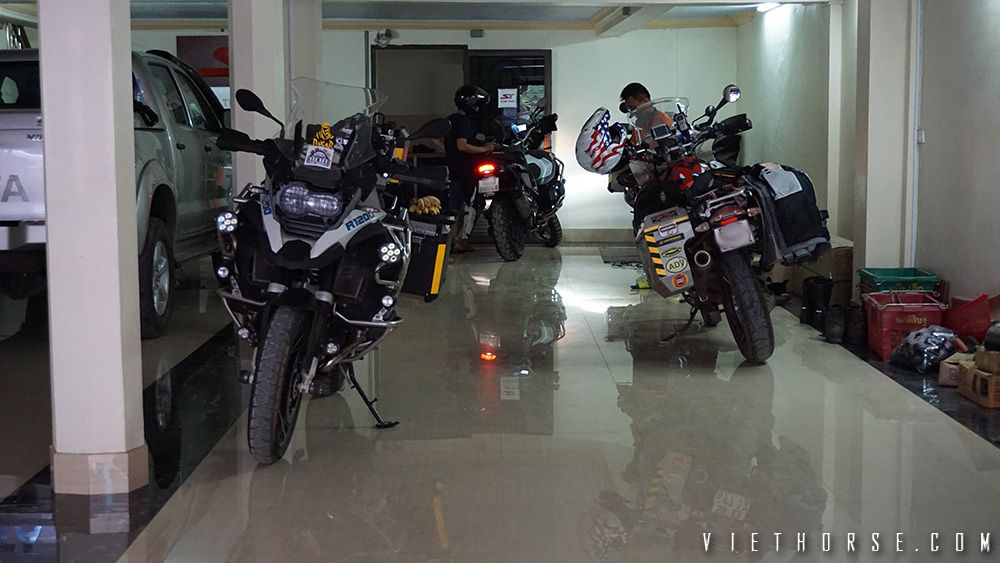 Late morning, our friend took us out for breakfast. It was kinda adventure trip to get to breakfast place, thru bunch of cars and motorcycles, in the mist of dust and smoke, hell worse than in HCMC.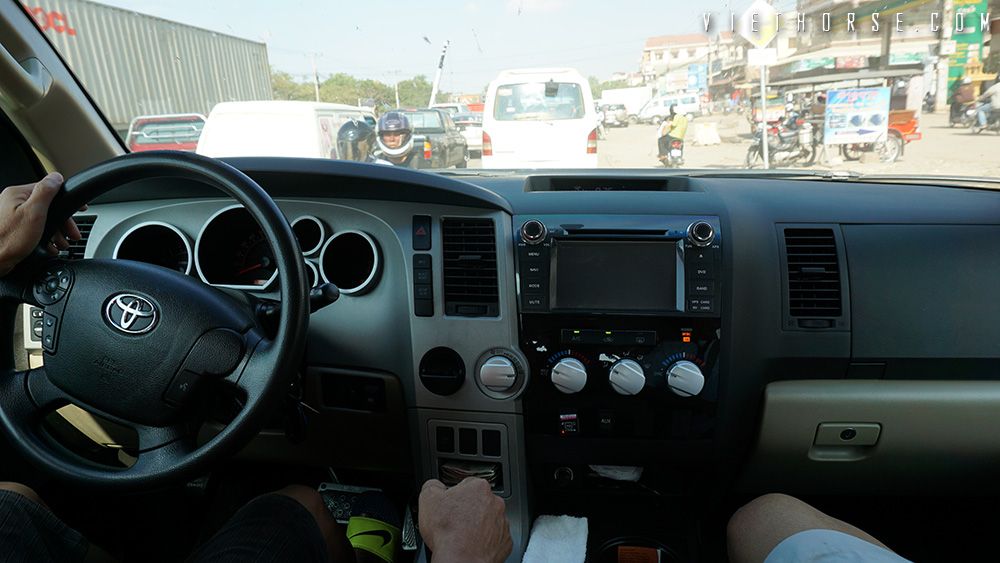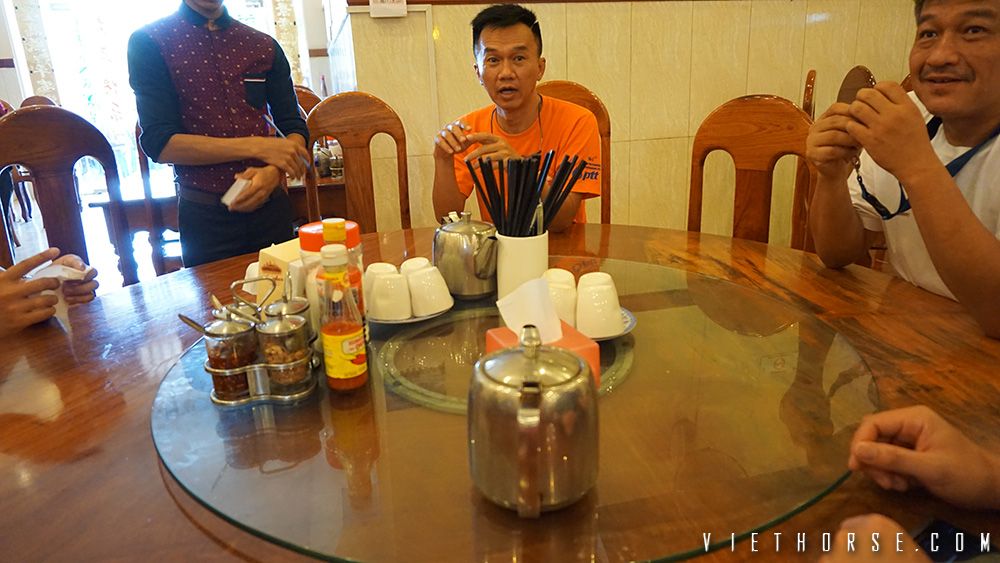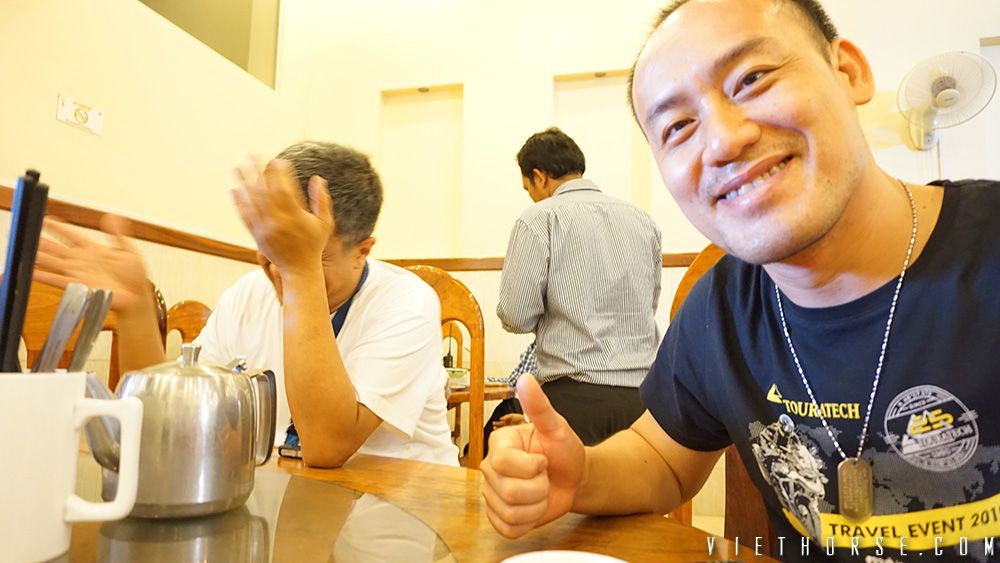 Hit the road on our GSA when it was almost noon time. Hot like hell.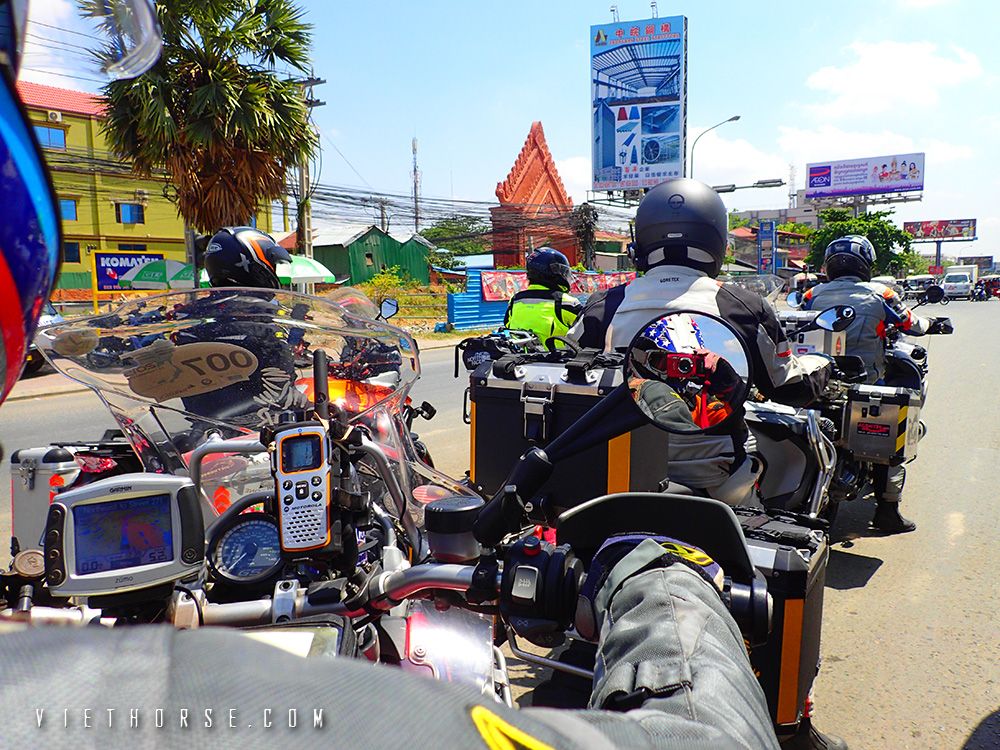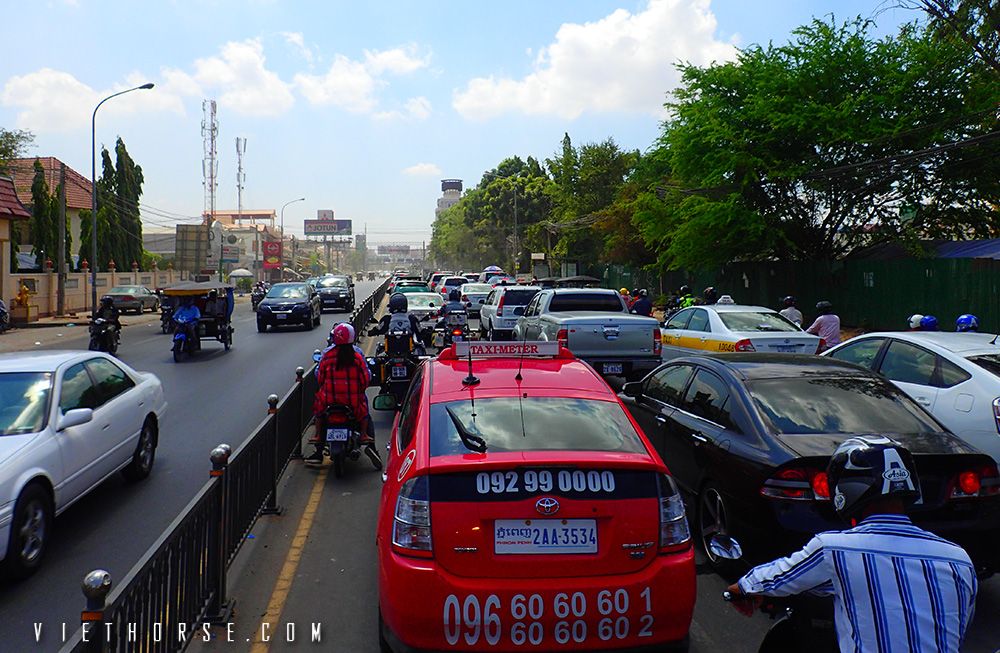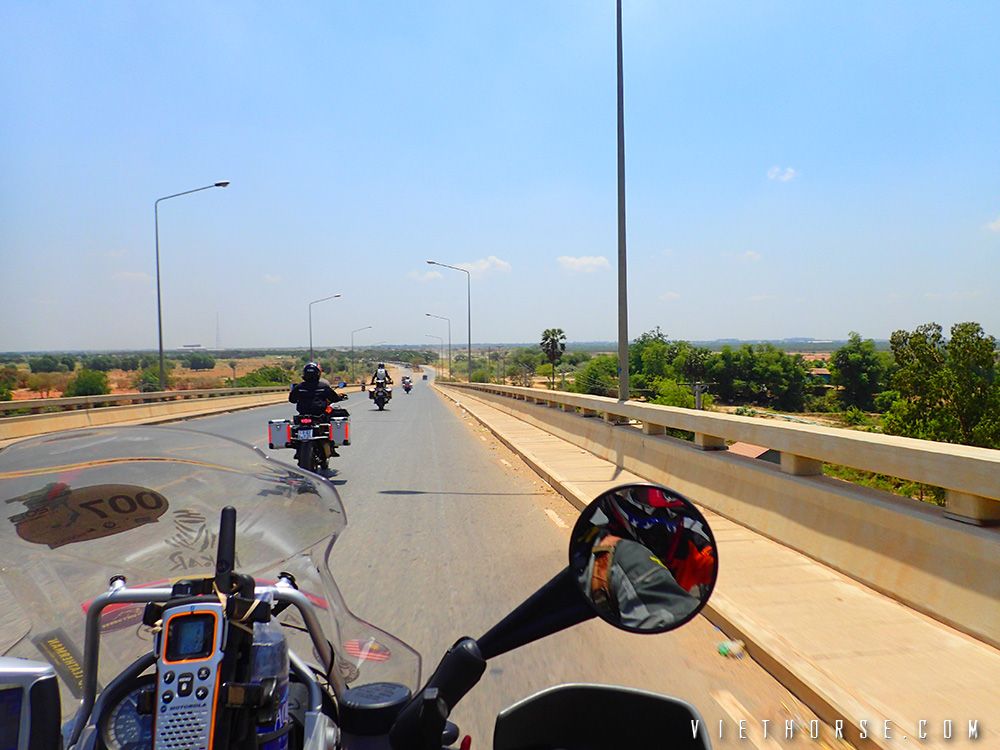 Stopped for lunch: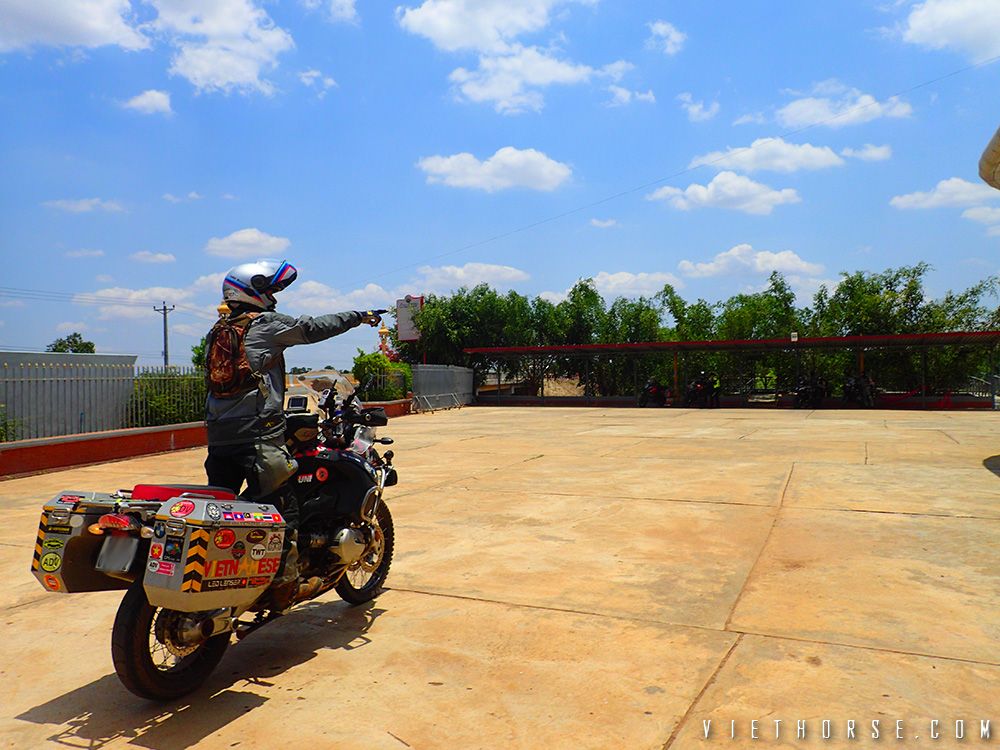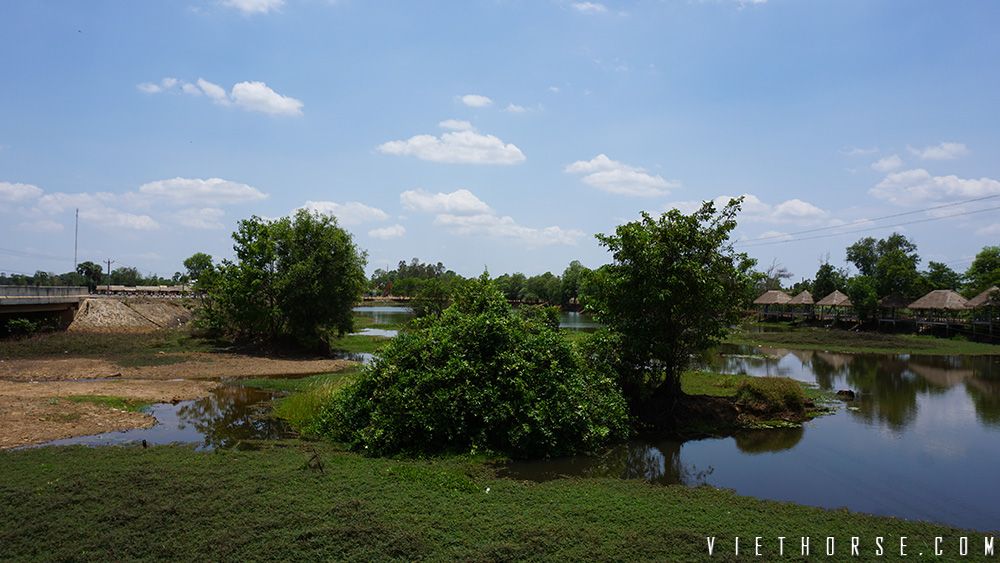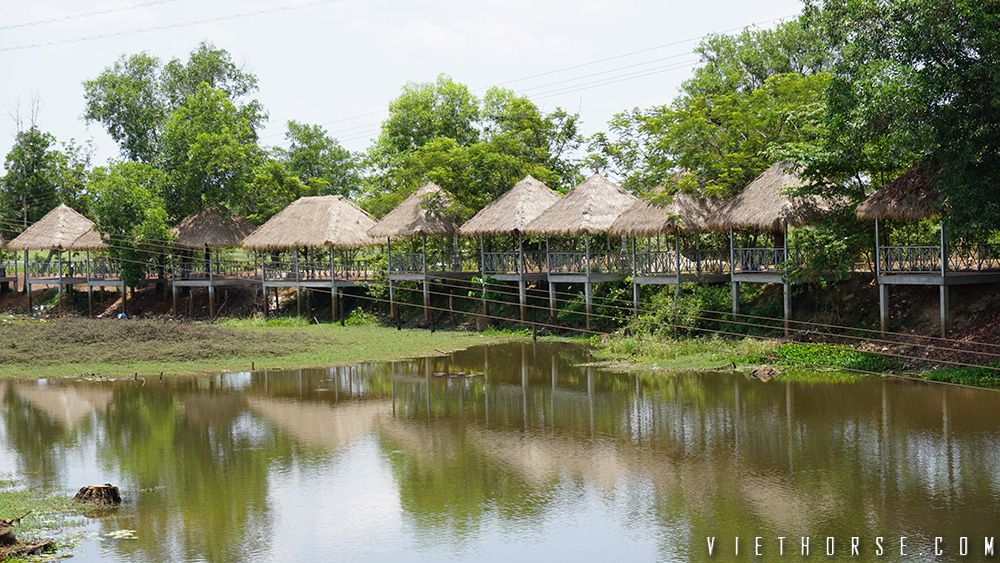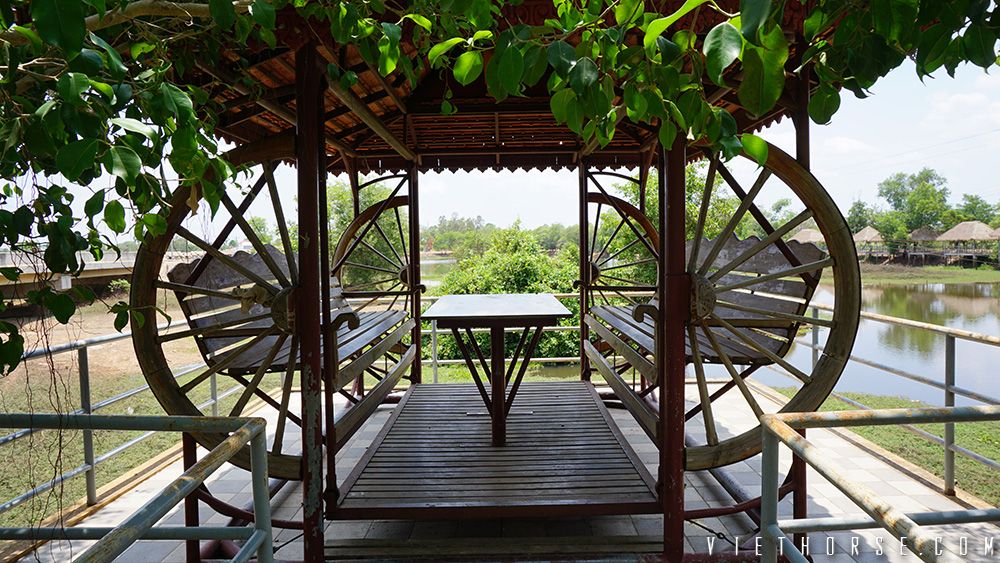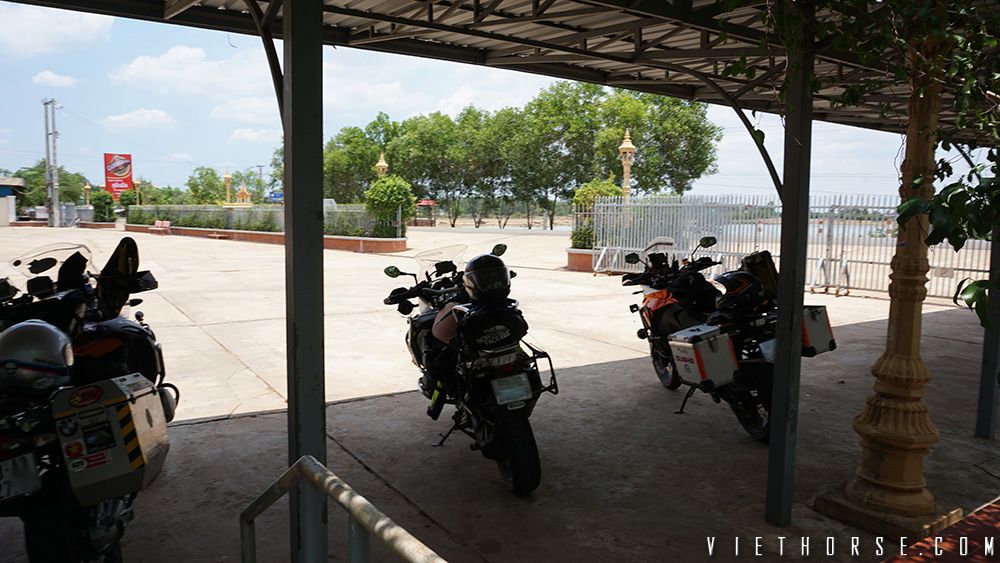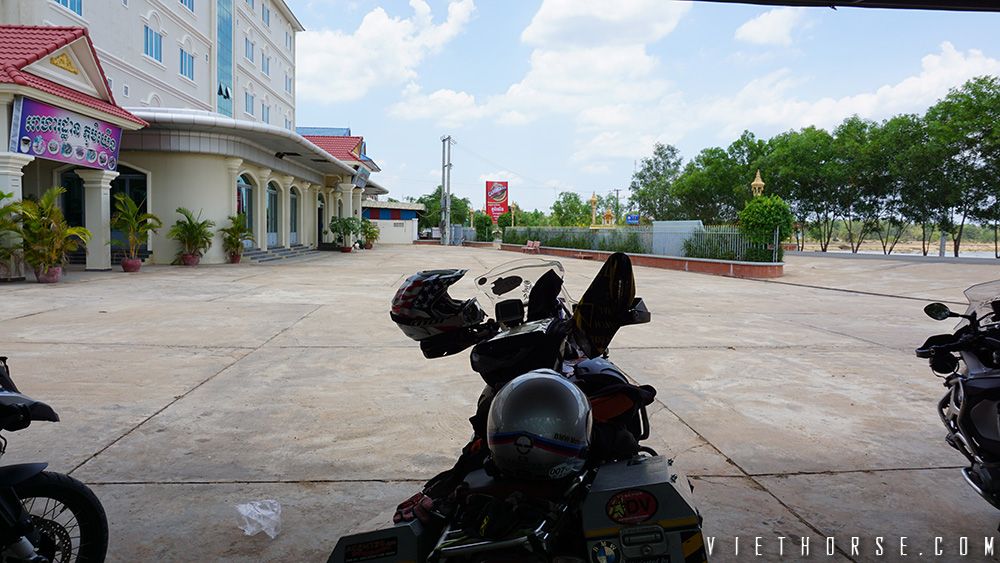 Home is calling…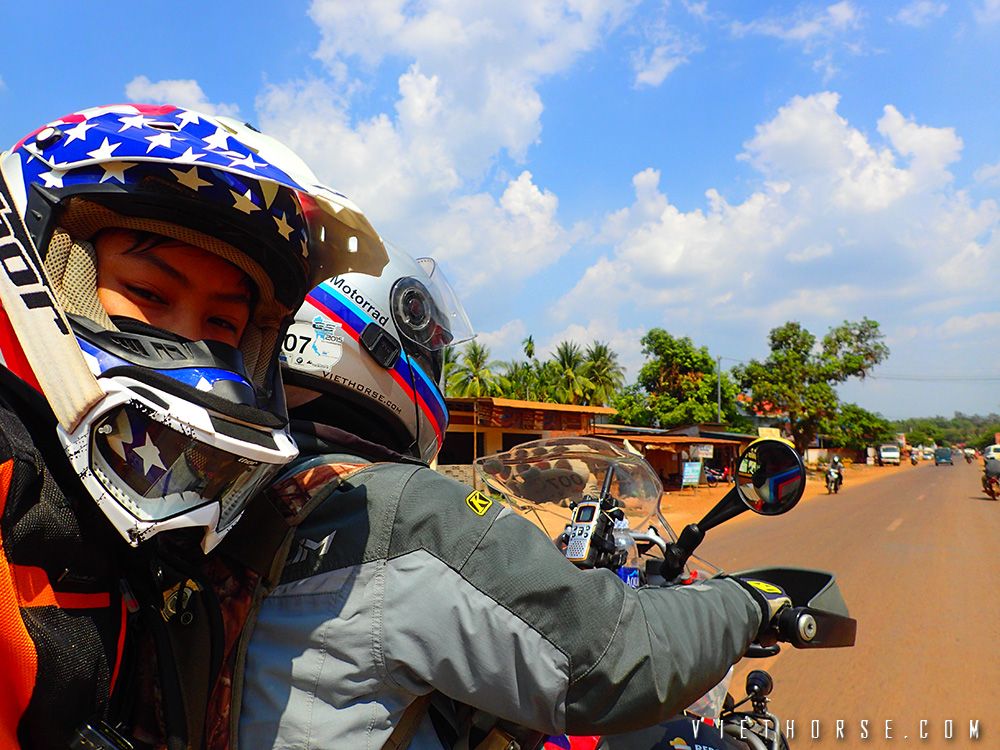 Near to border, I turned into offroad track and my friend continue with tarmac: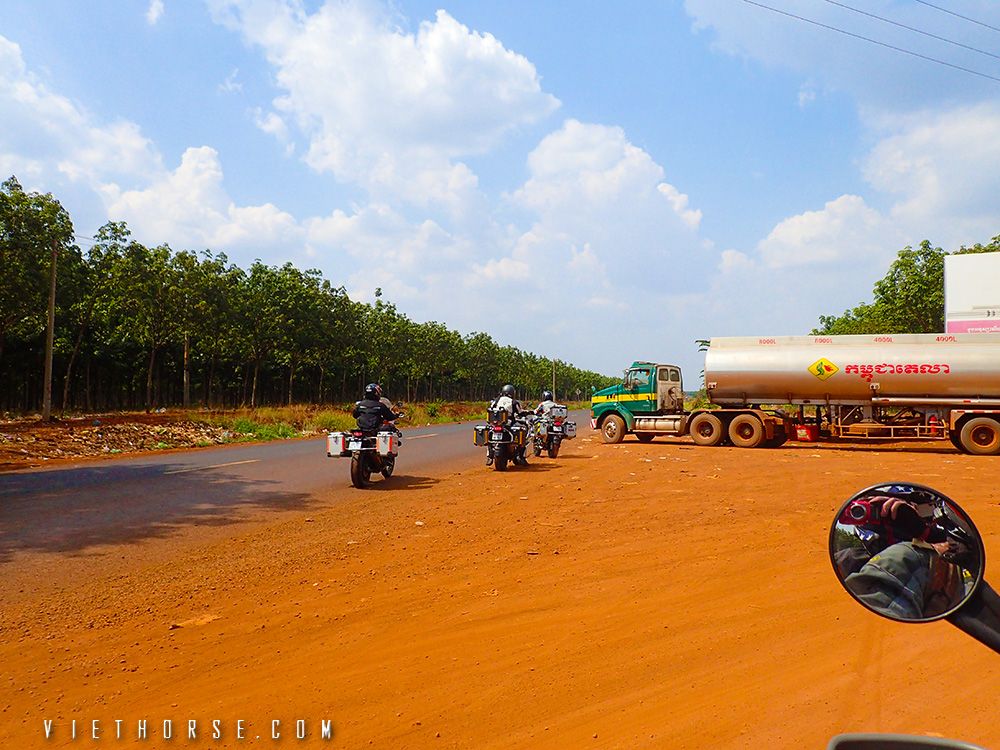 Fun began. The boy looked much more happier and so excited 🙂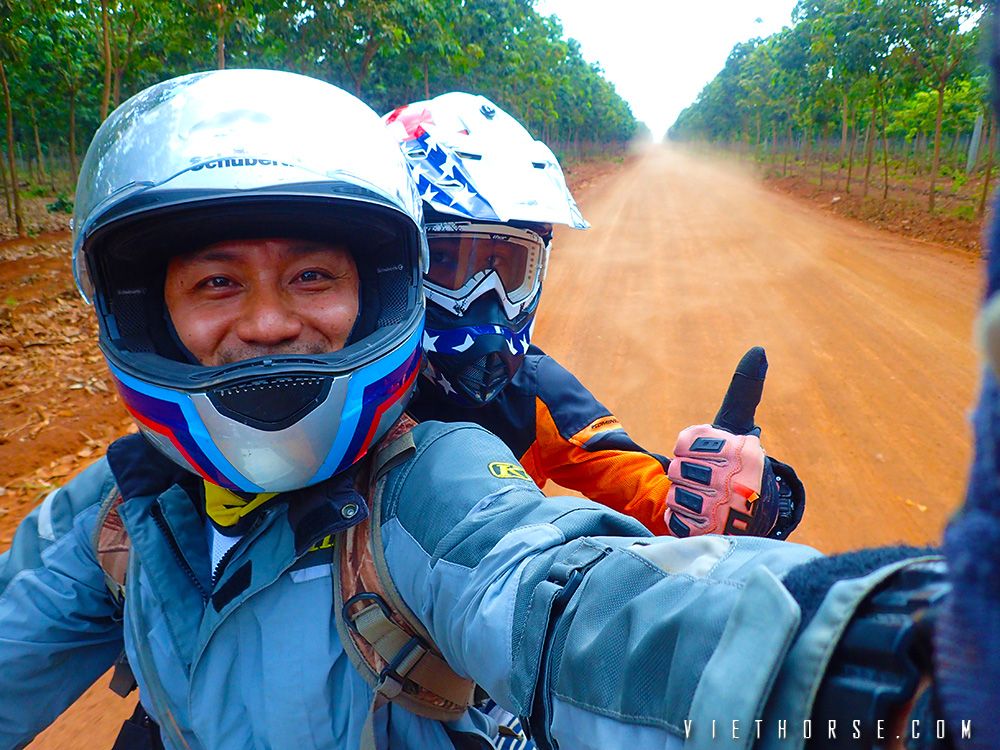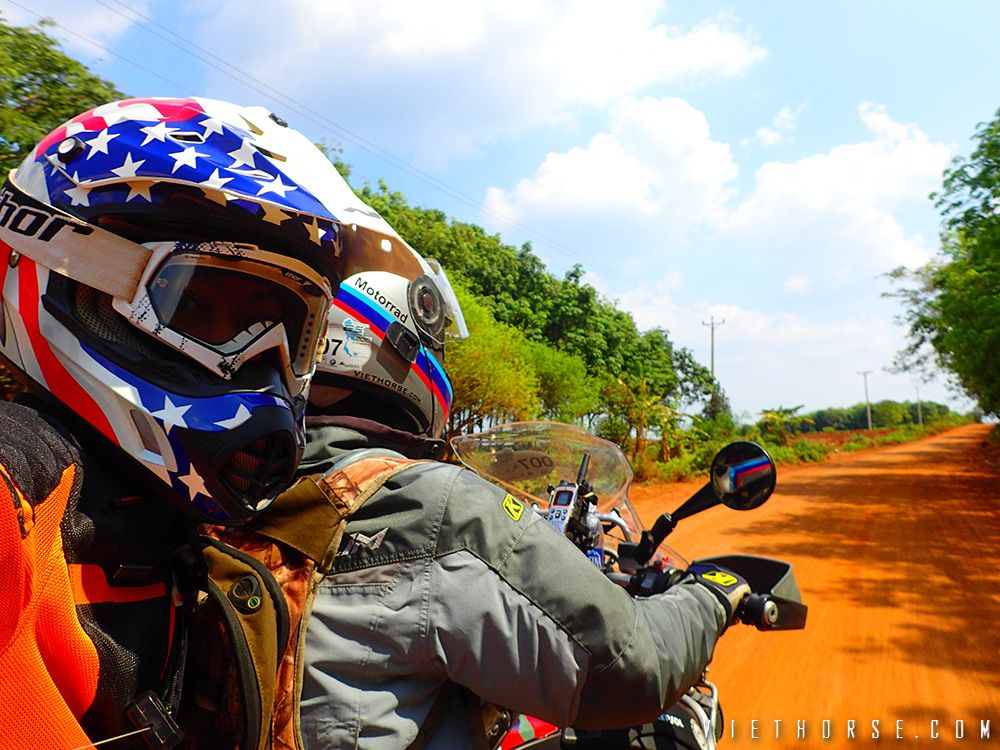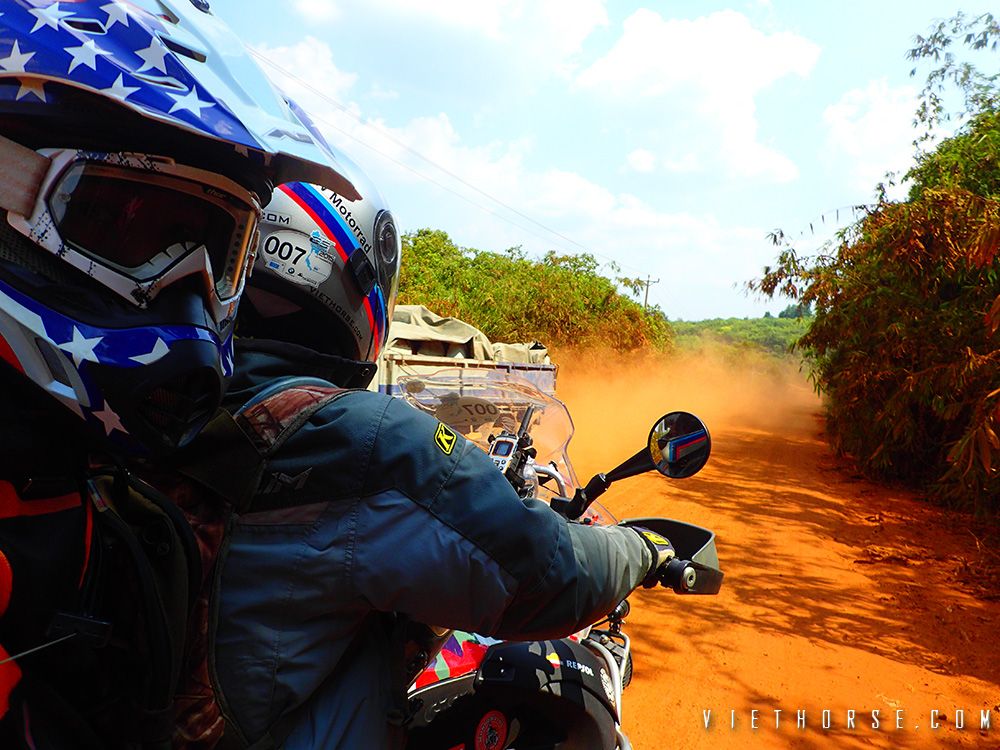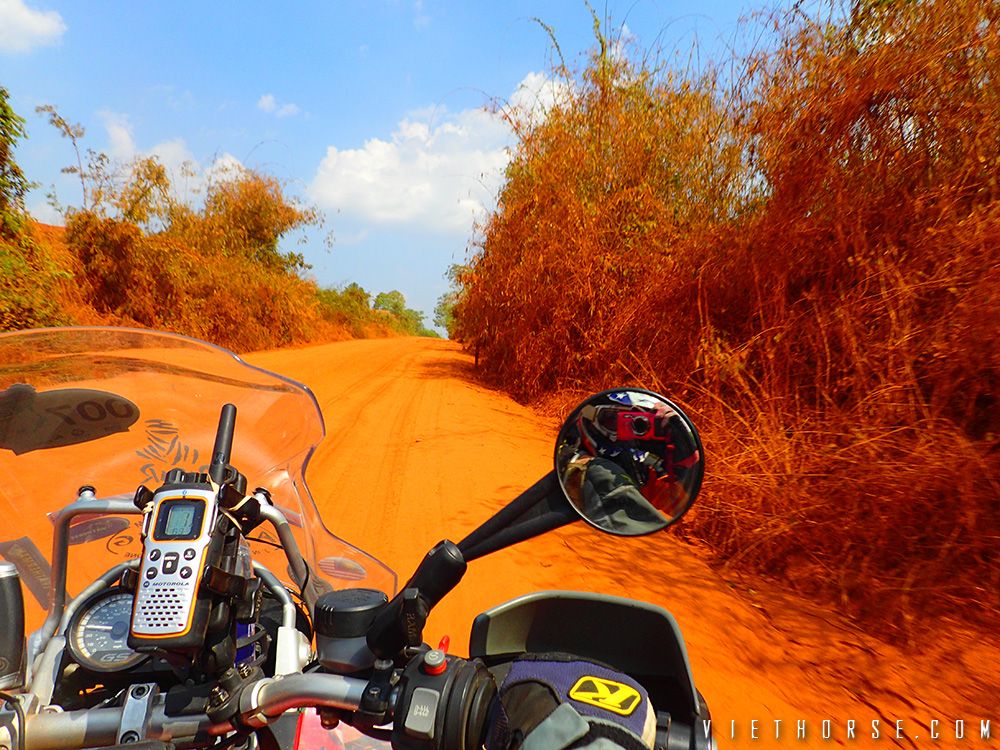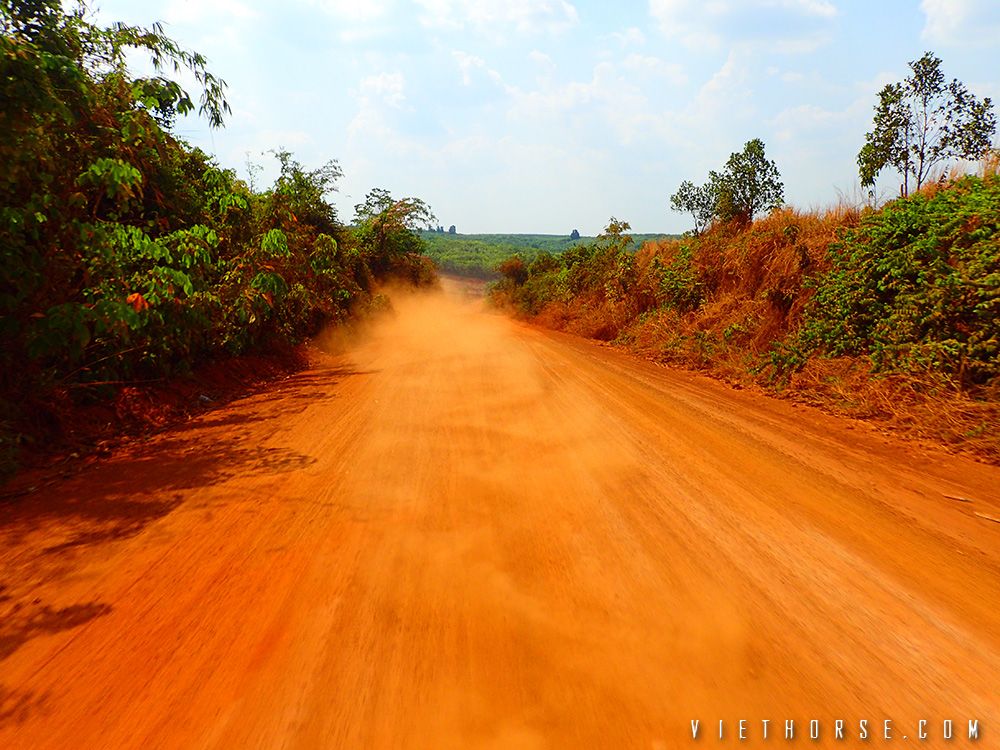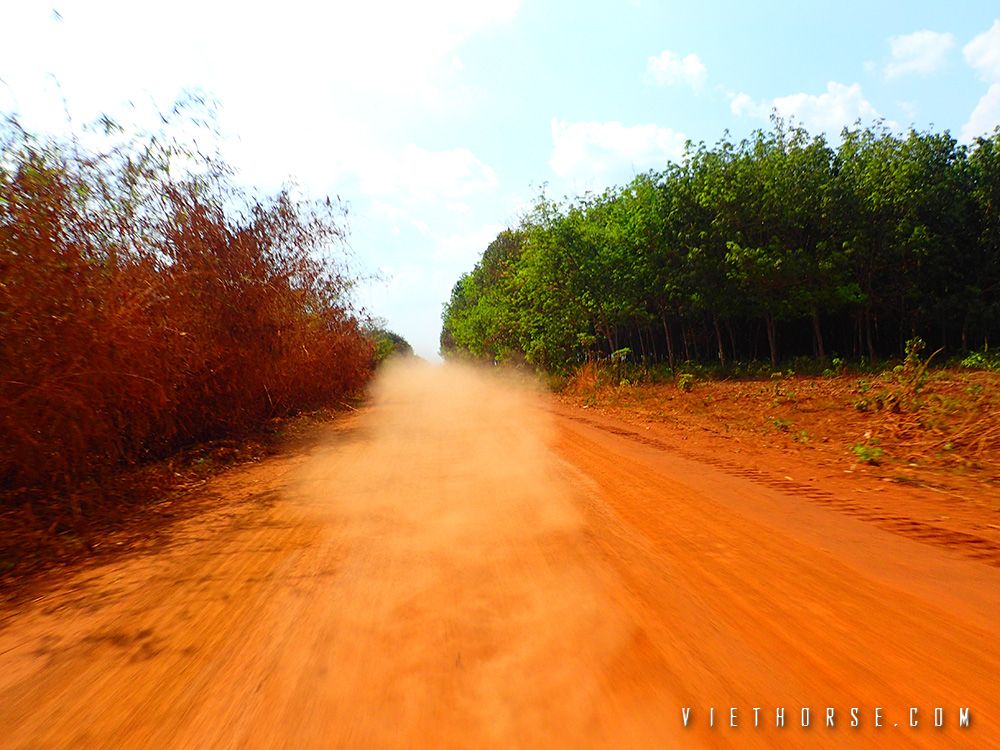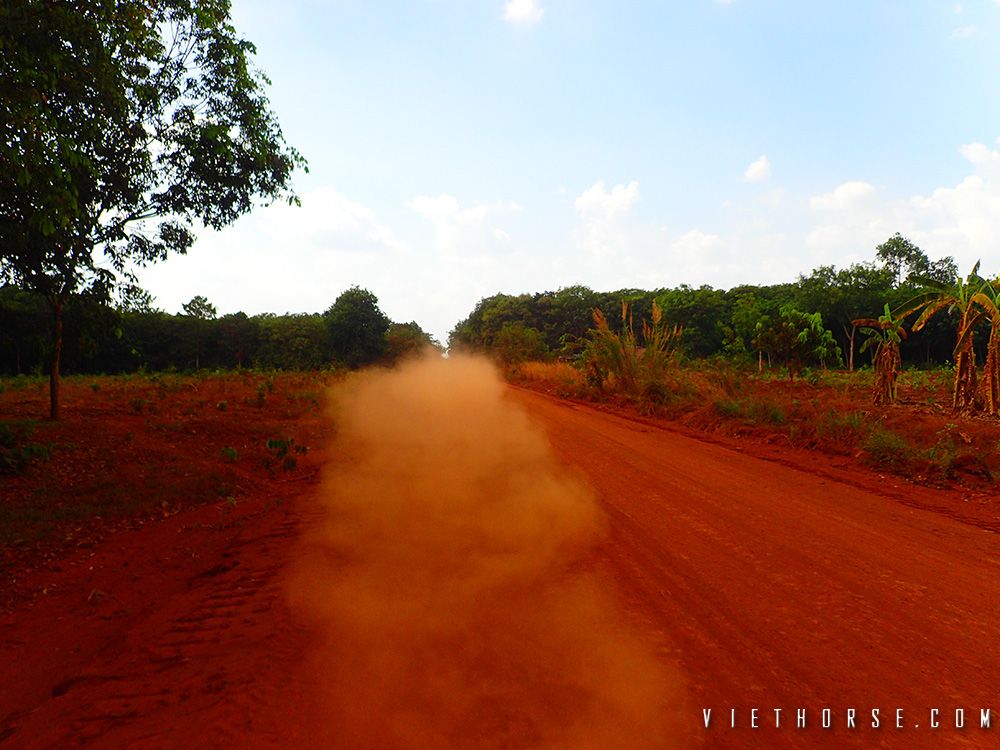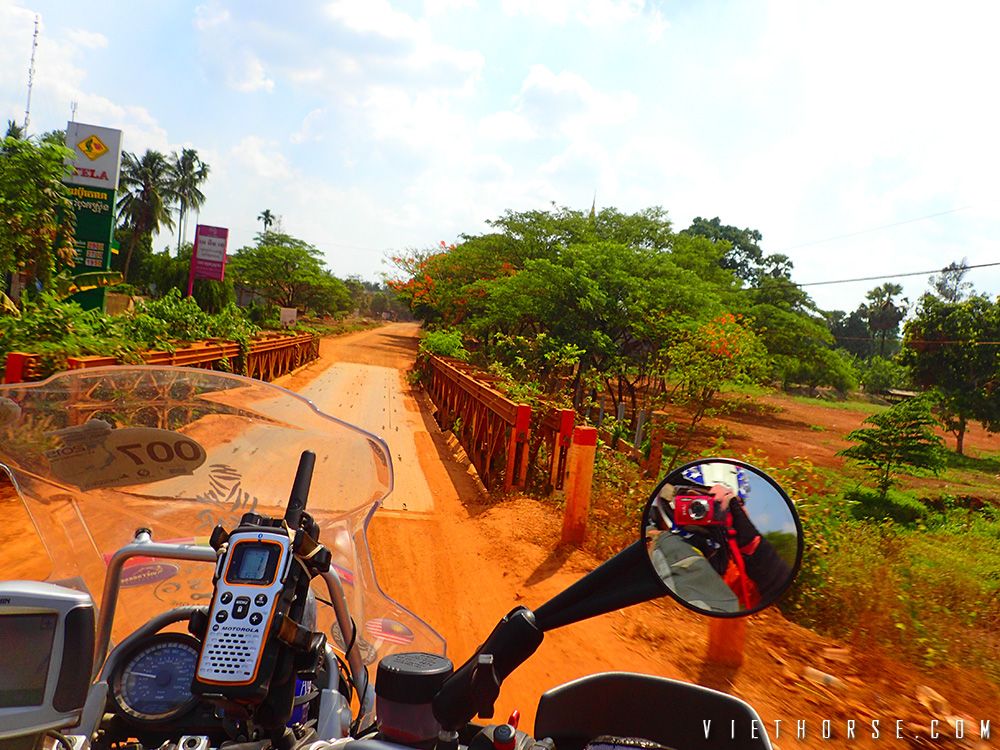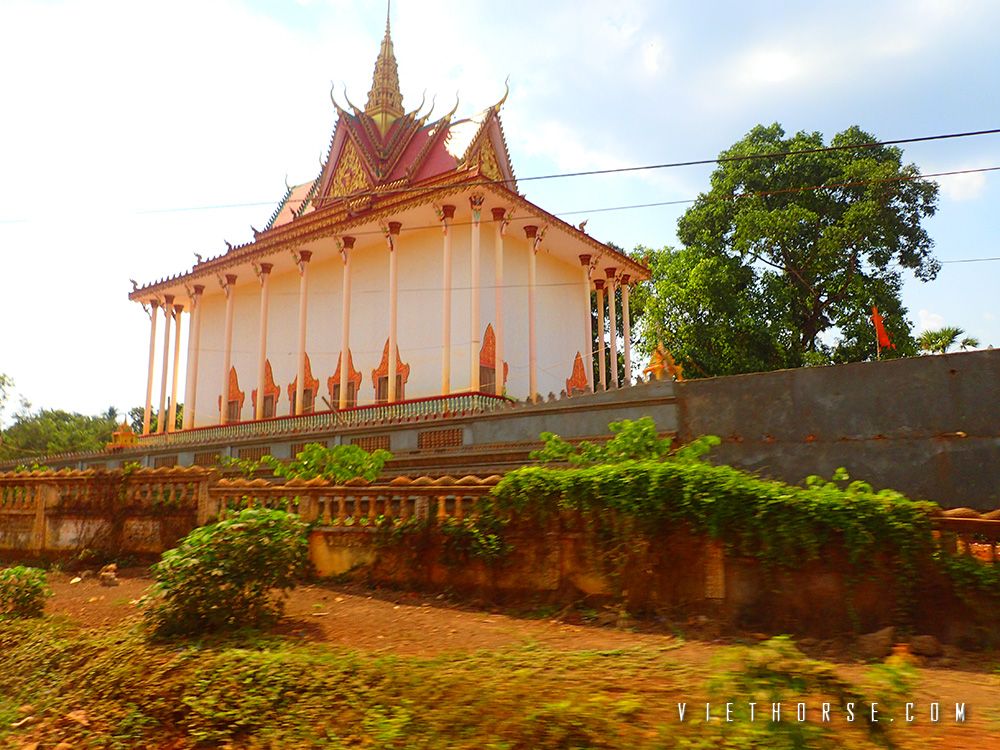 It's unfair to my little good boy if I don't hand the steering bar to him for the entire of 3 days trip. Since he spoke out his wish and after assessment of the road condition, location, I have no hesitation to let him ride.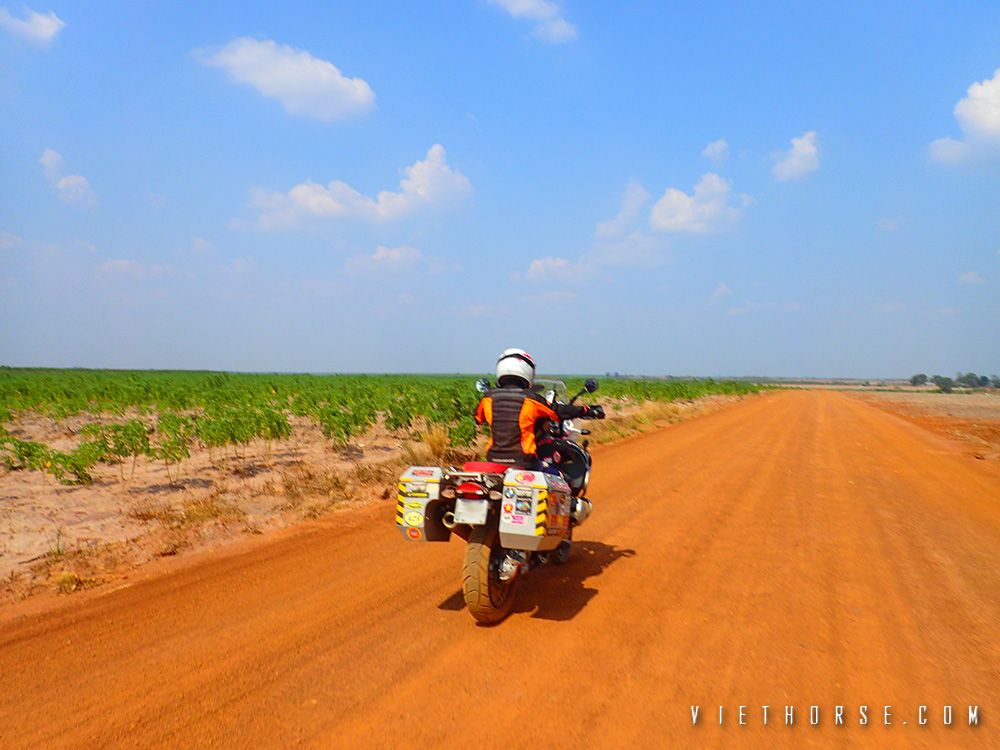 Yes, he's 13 years old, too small on the 1200cc and 300kg bike: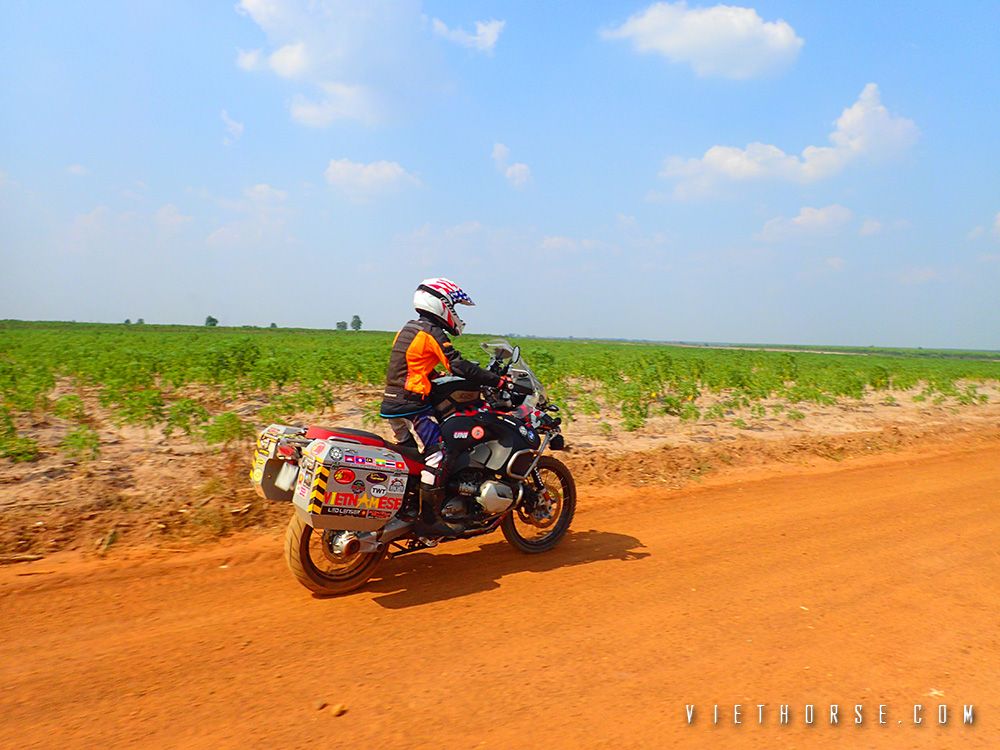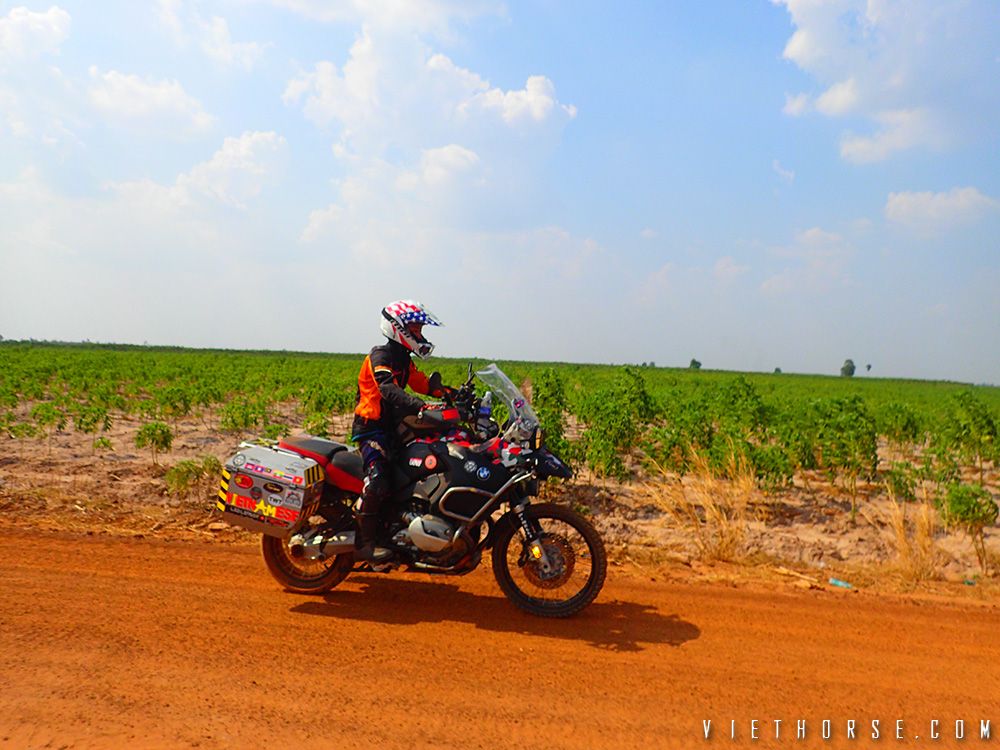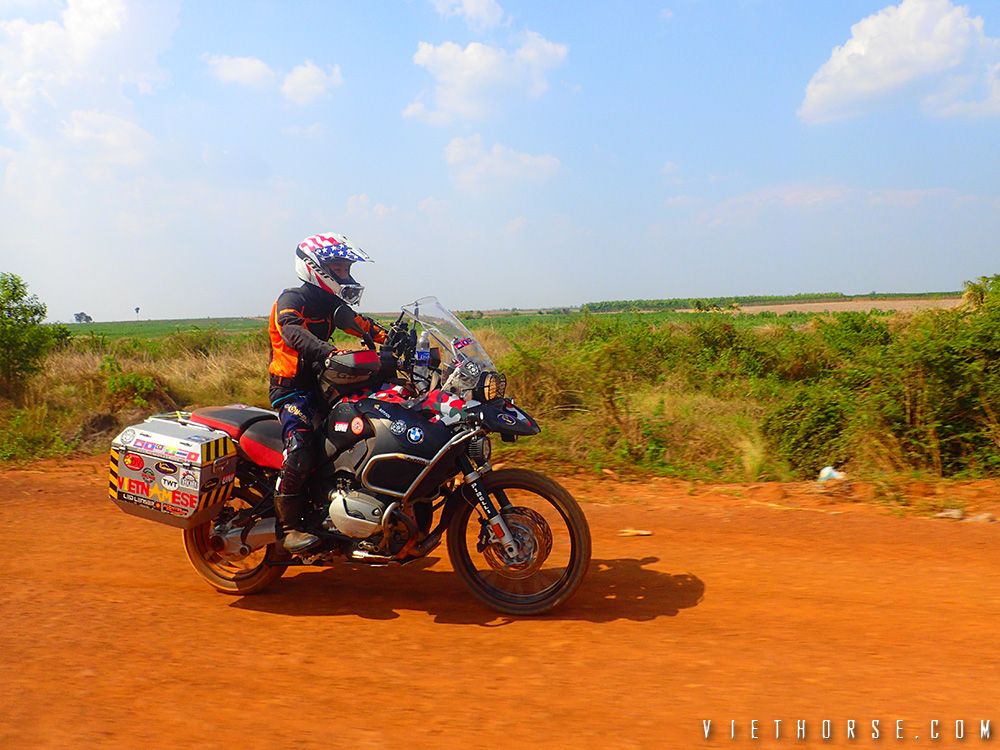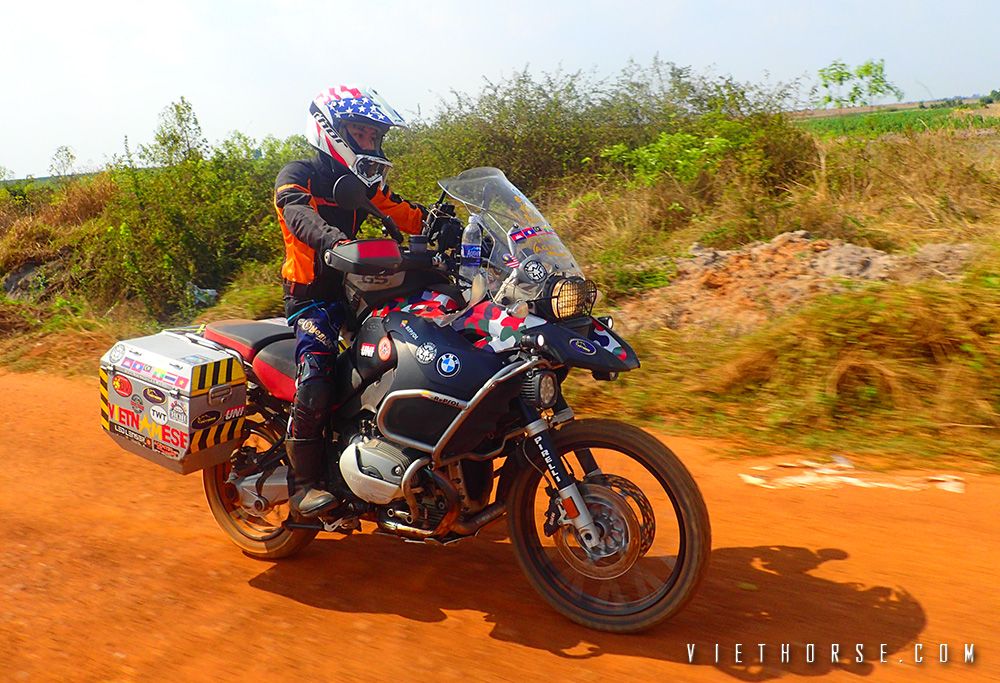 Can you spot the rider? LOL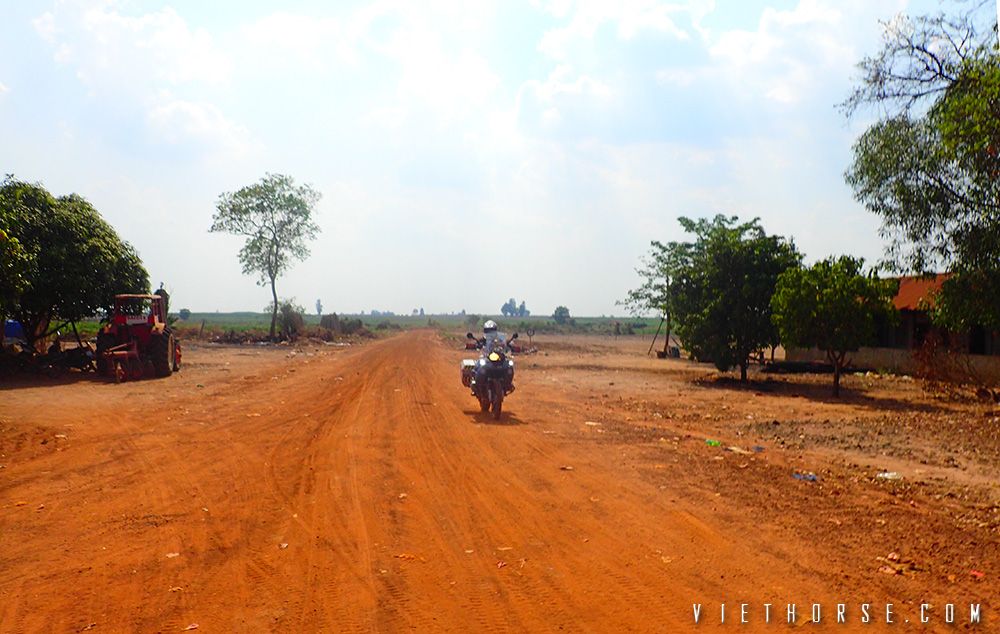 Got back onto motherland:
And back on the tarmac: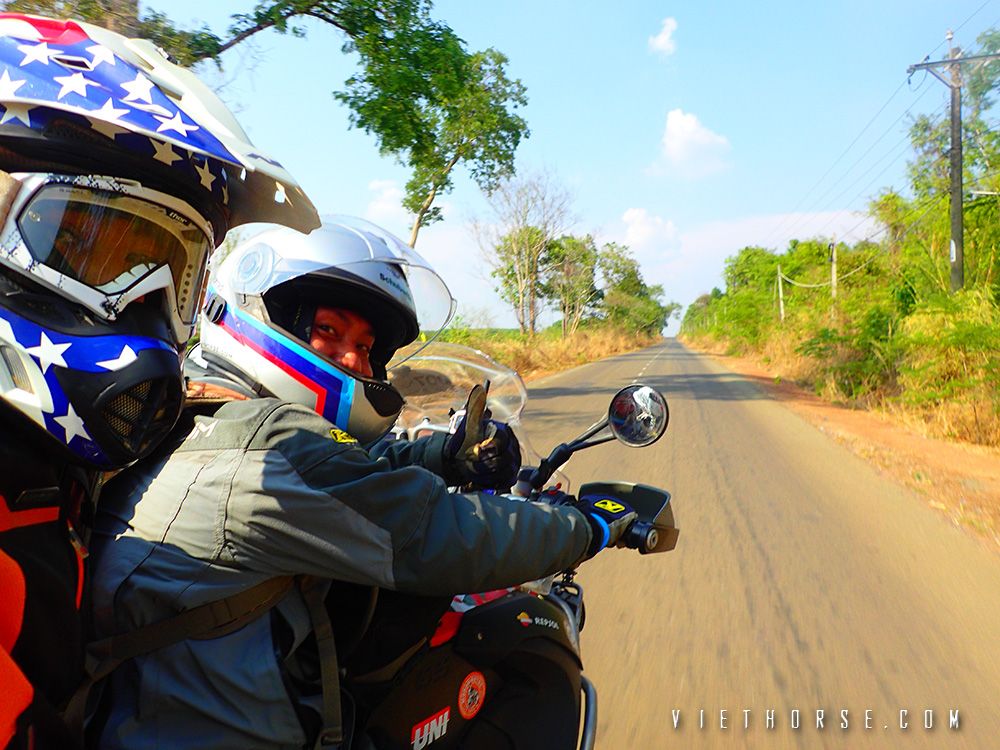 And friends: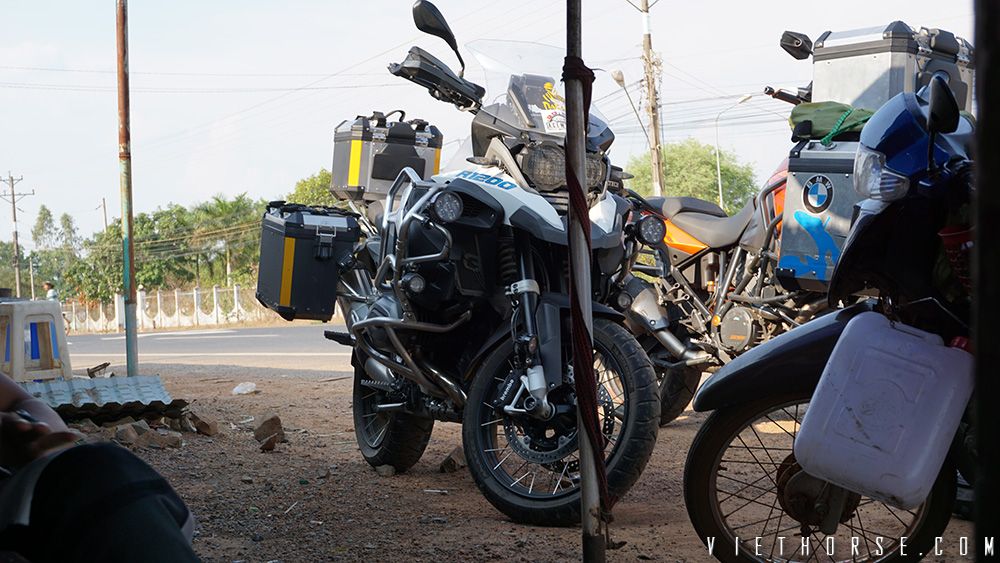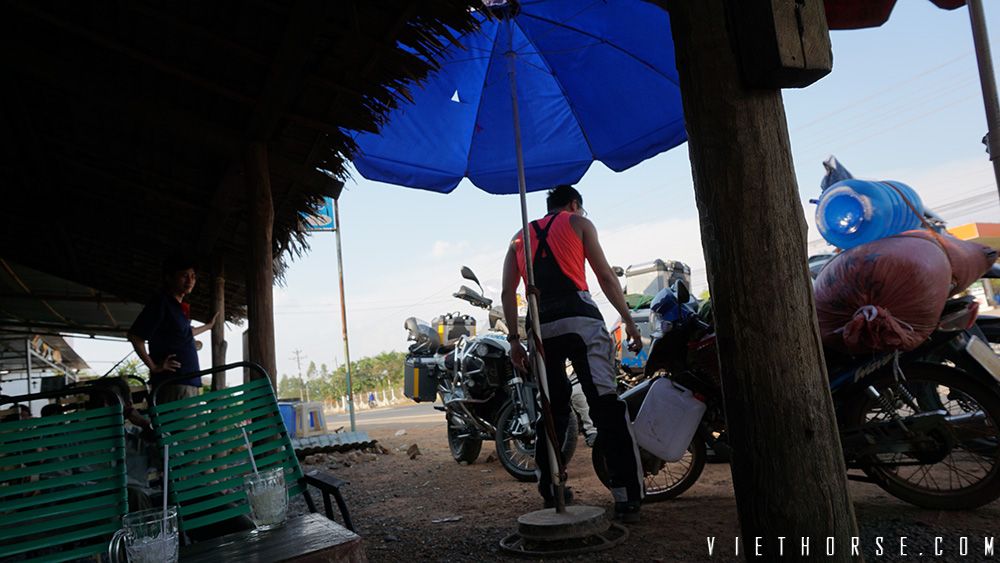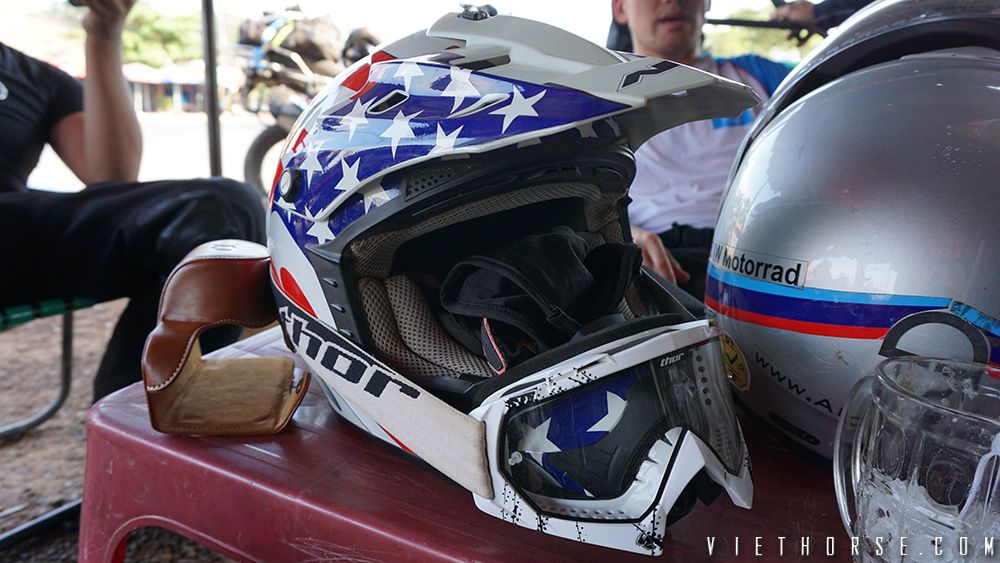 A sudden rain came, not heavy enough to wash away all the dust we gained for the last 3 days in Cambodia, but enough to cool us down, before tossing us back into the messy traffic of Saigon.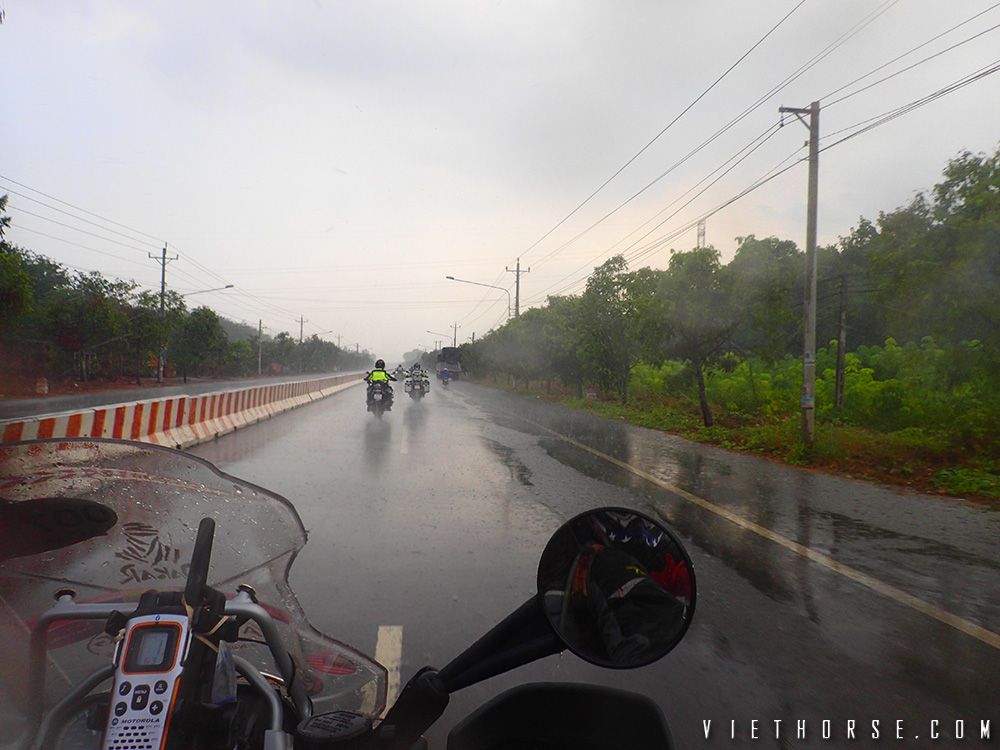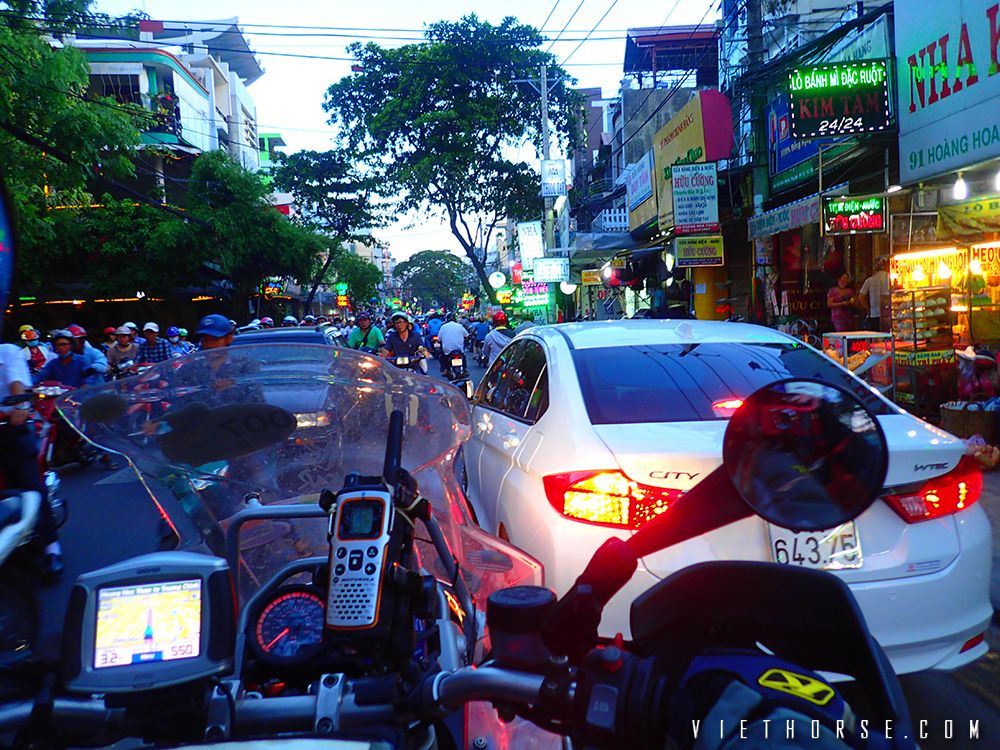 Great trip, ended very well, for both of us, rider and passenger. It's really fun having your kid in with your ride, even though it 's not a long trip. You can easily feel the different feeling on every mile, every destination….