Day 1
Early departure from Saigon: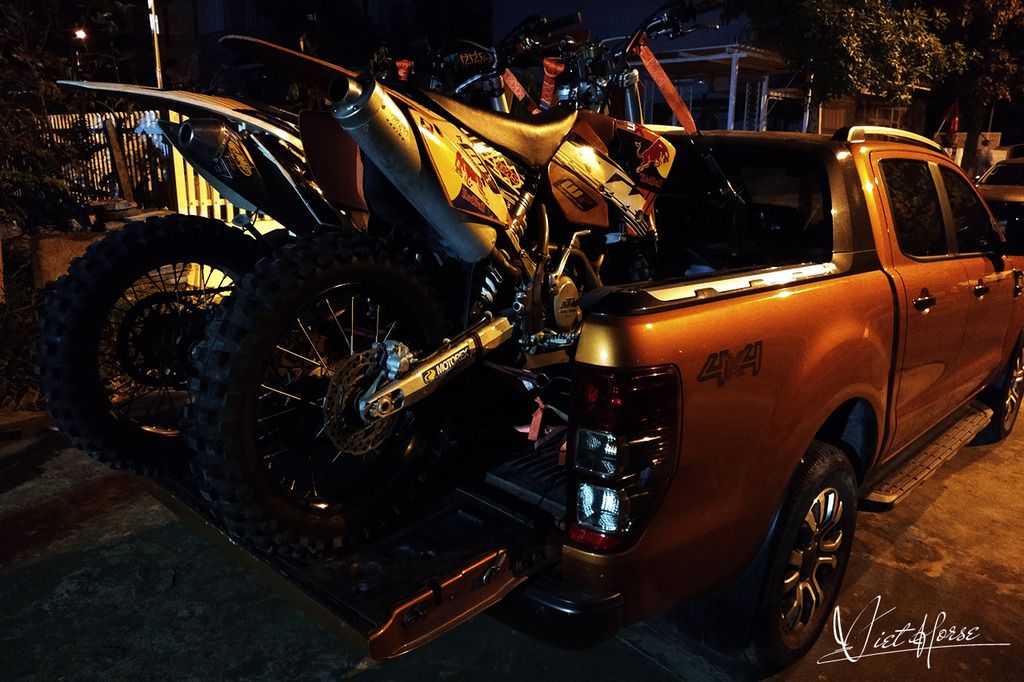 Sand, sun, and dust all together made a special recipe of this area. It was not easy for us to find a right entry from the pavement into sand trail. Here's just after some hard attempts passing thru a barbed fence.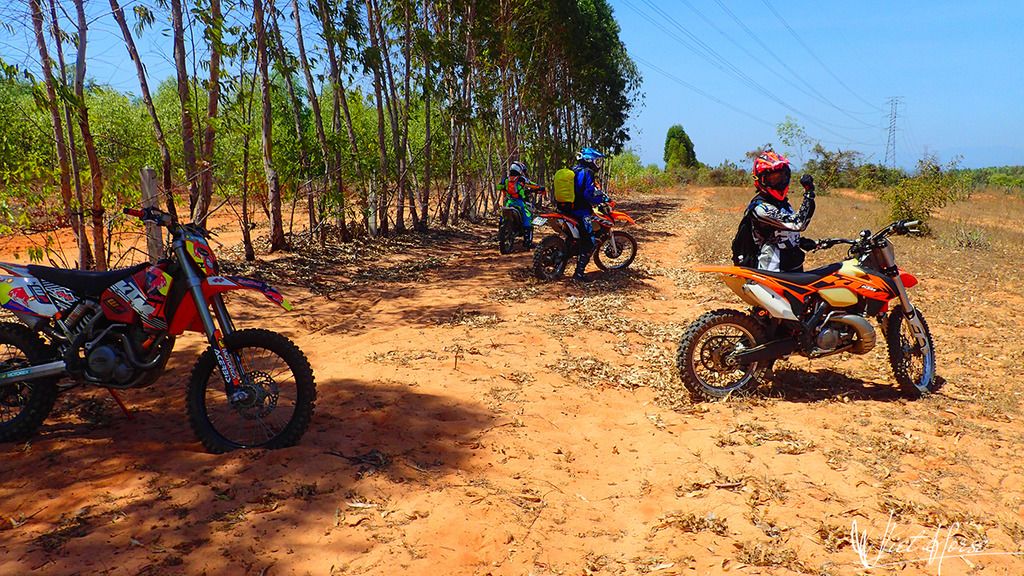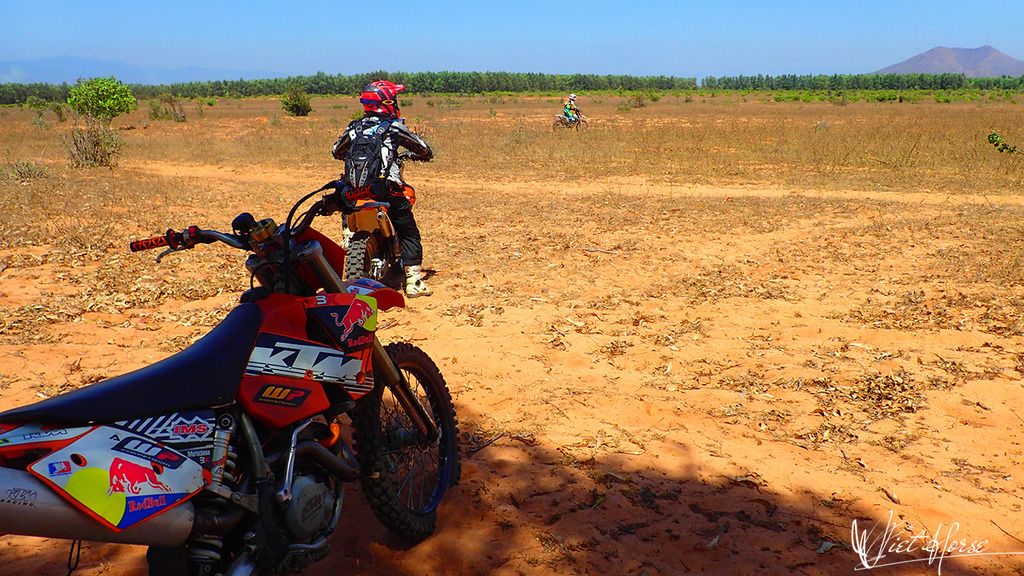 It was super difficult to take photos during riding as the trail is unknown, tactical terrain and lots of holes, tree branches 🙂
See the black hole in the below pix? There are several of those along the ride. It is the place the locals made charcoal for living. Life would be very bad if ending up inside such hole: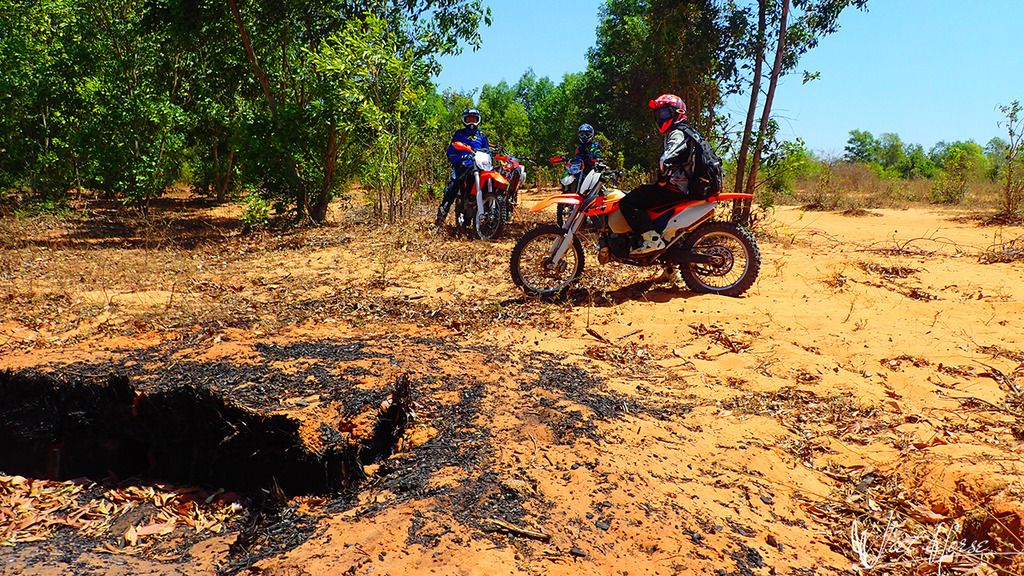 This pix was taken when we stuck in someone's garden and can not get out because of so many barbed fence and thorny spikes.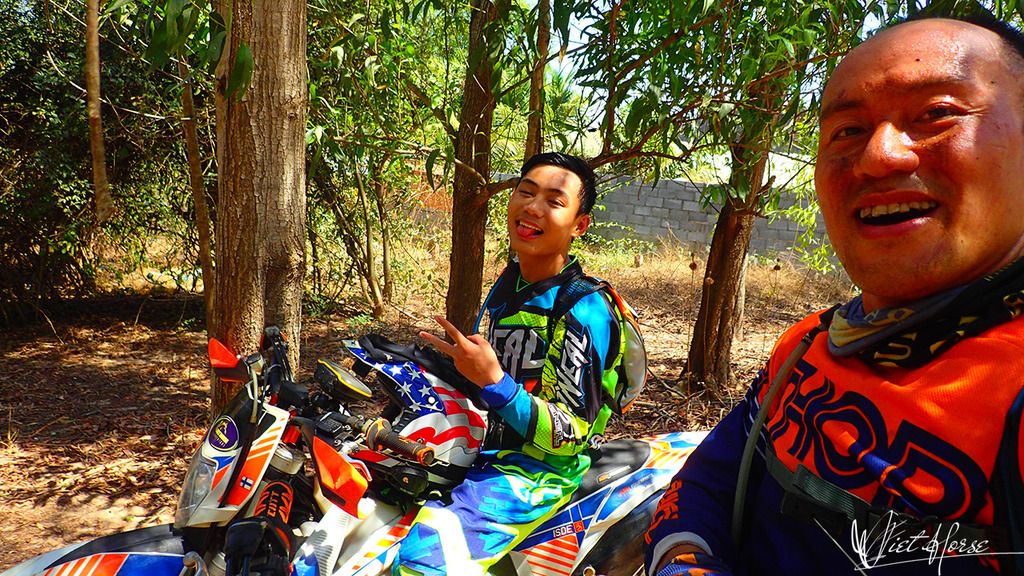 Finding way to get over the other side of that sand hill: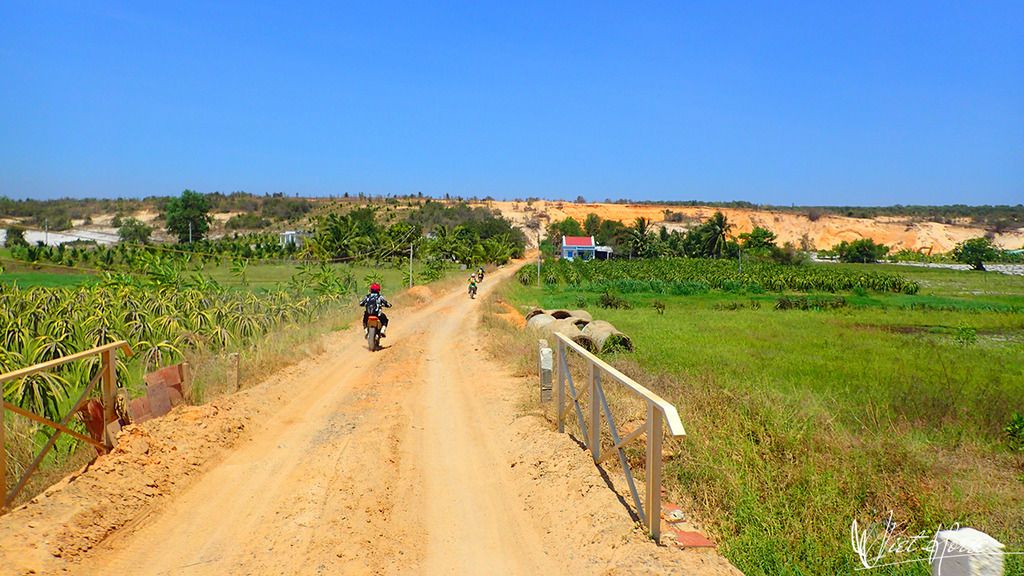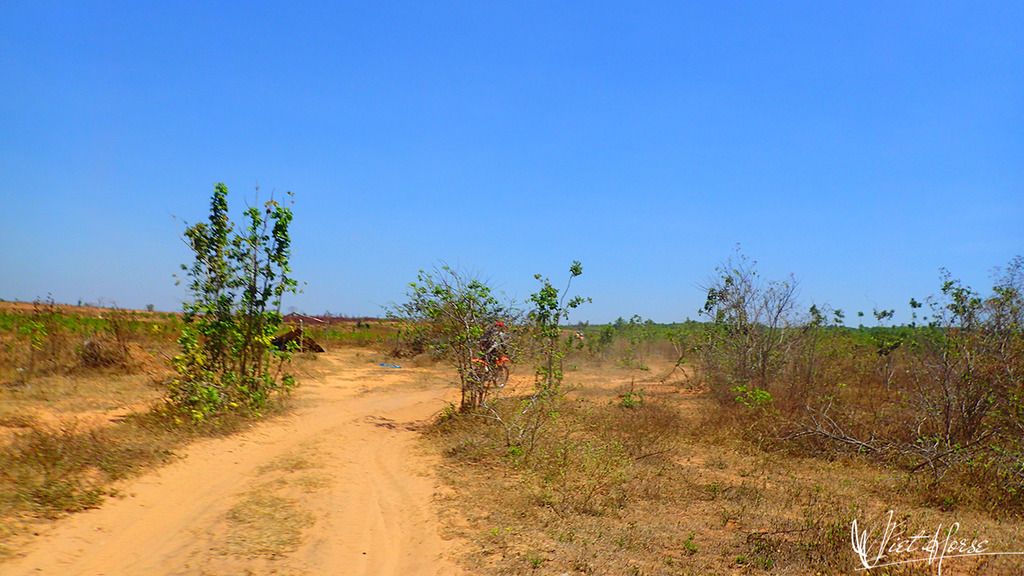 Typical sand trail: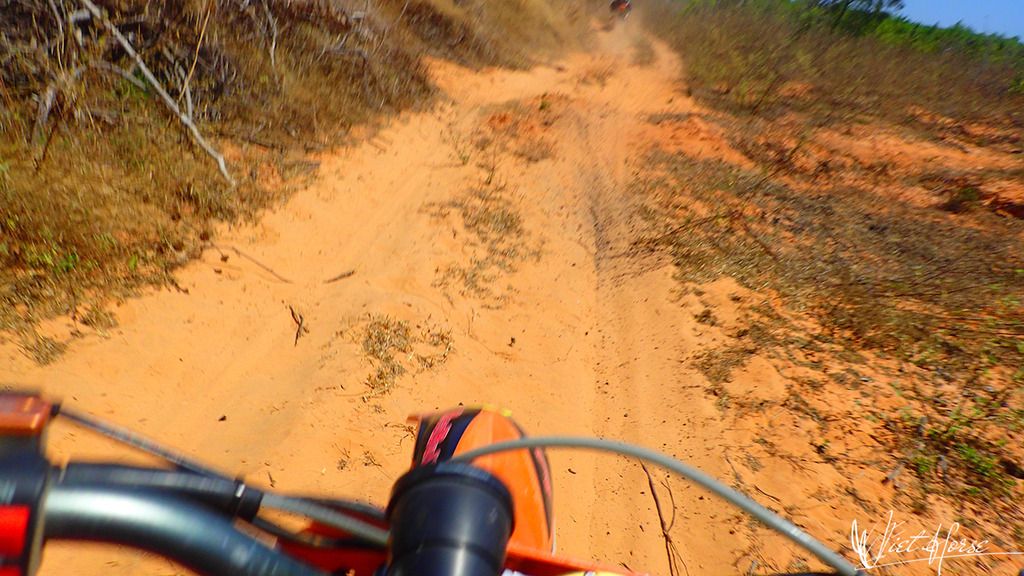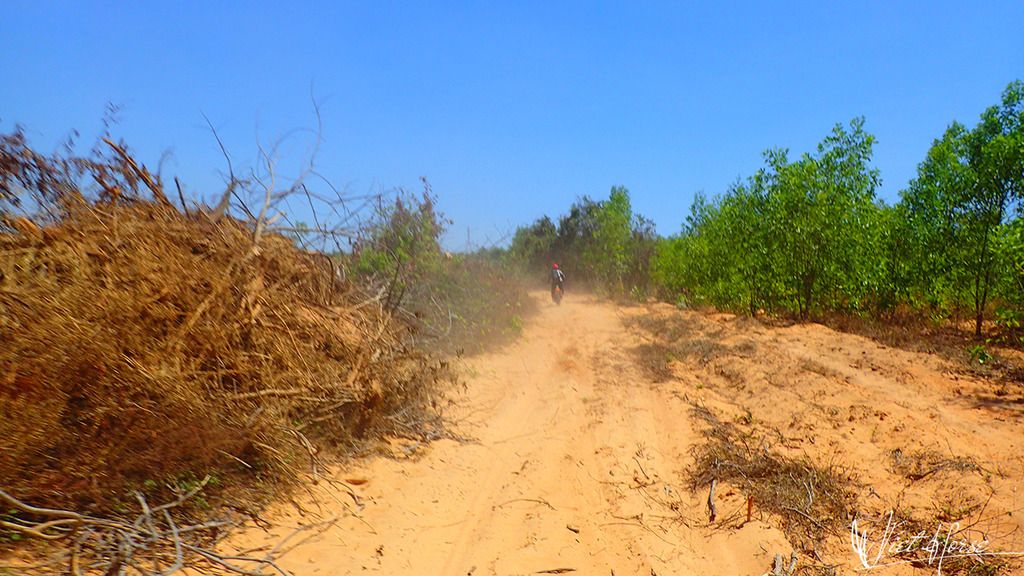 Short rest at the middle of melaleuca forests: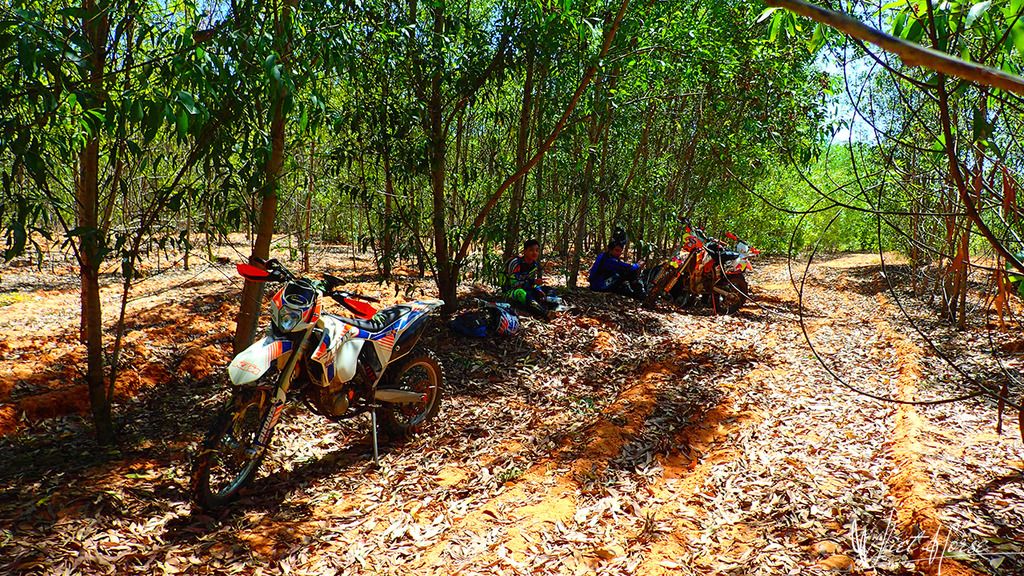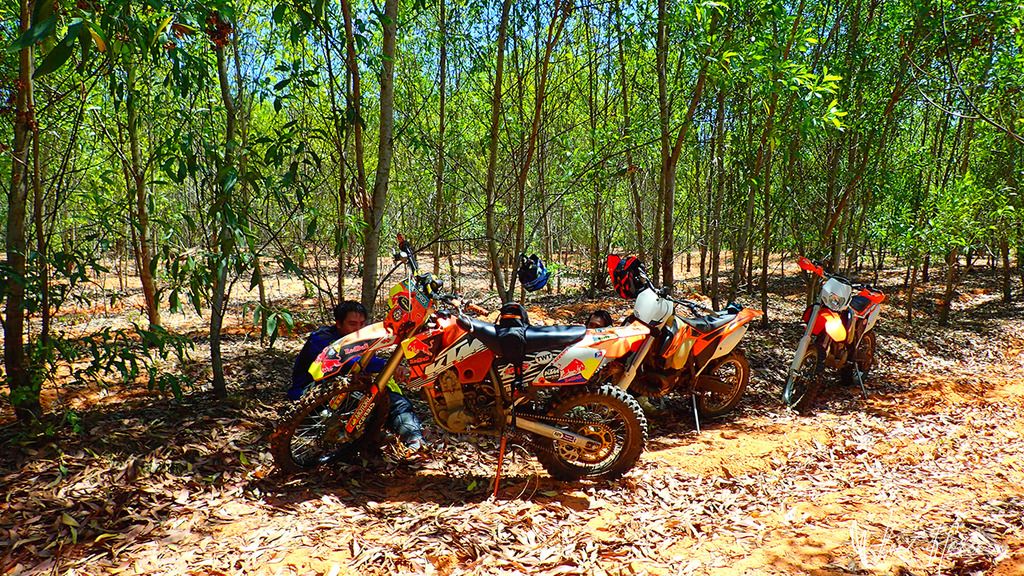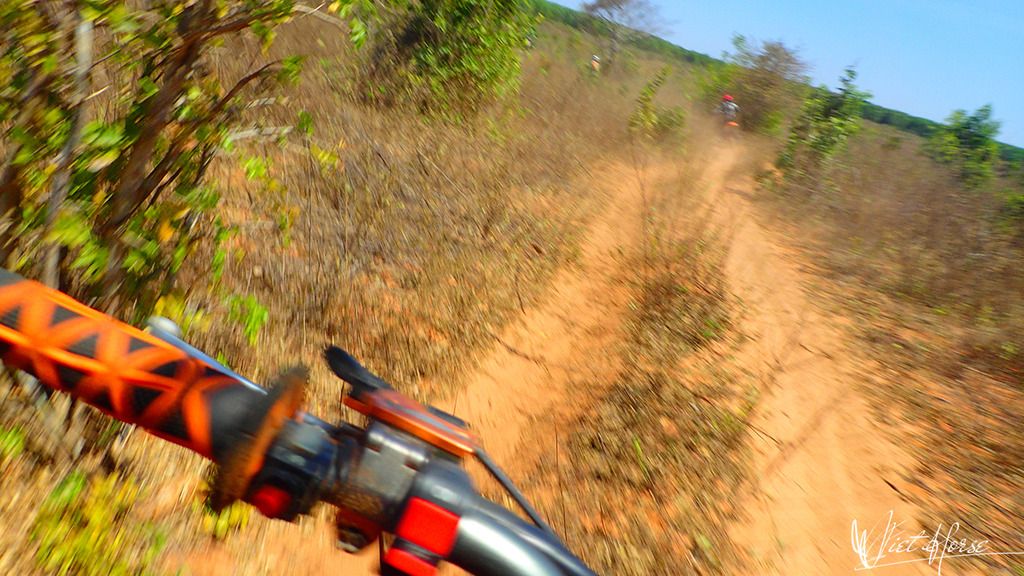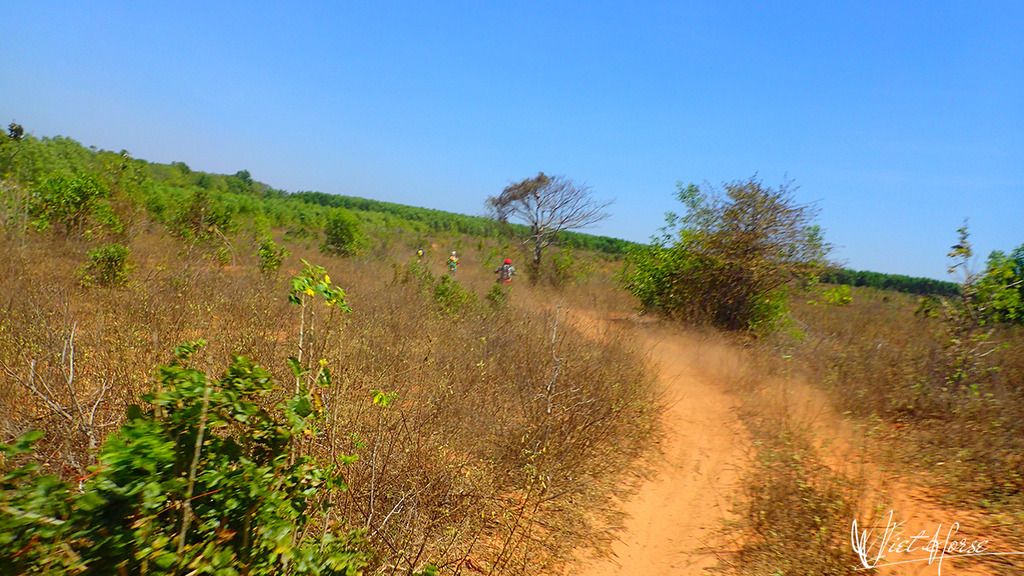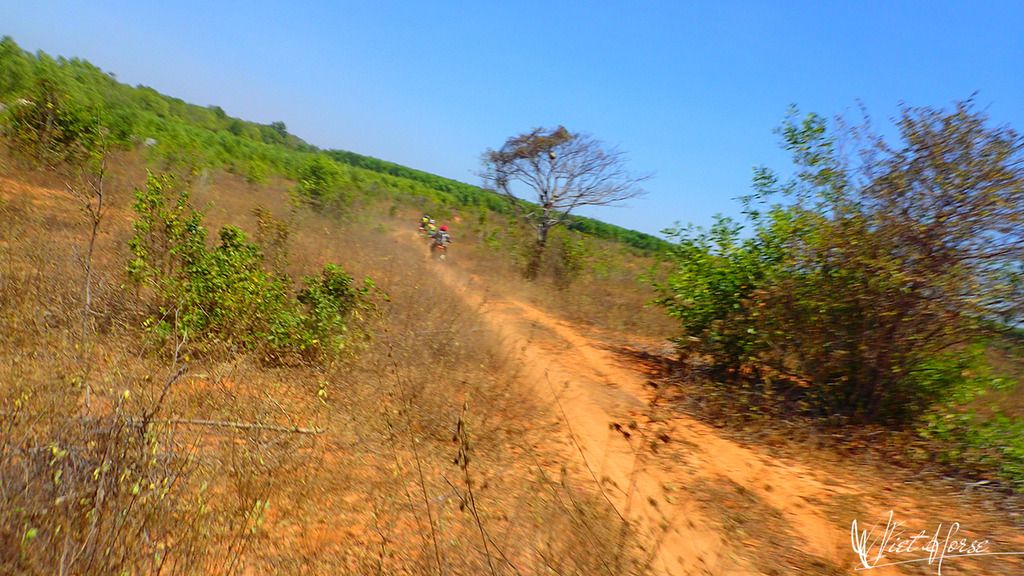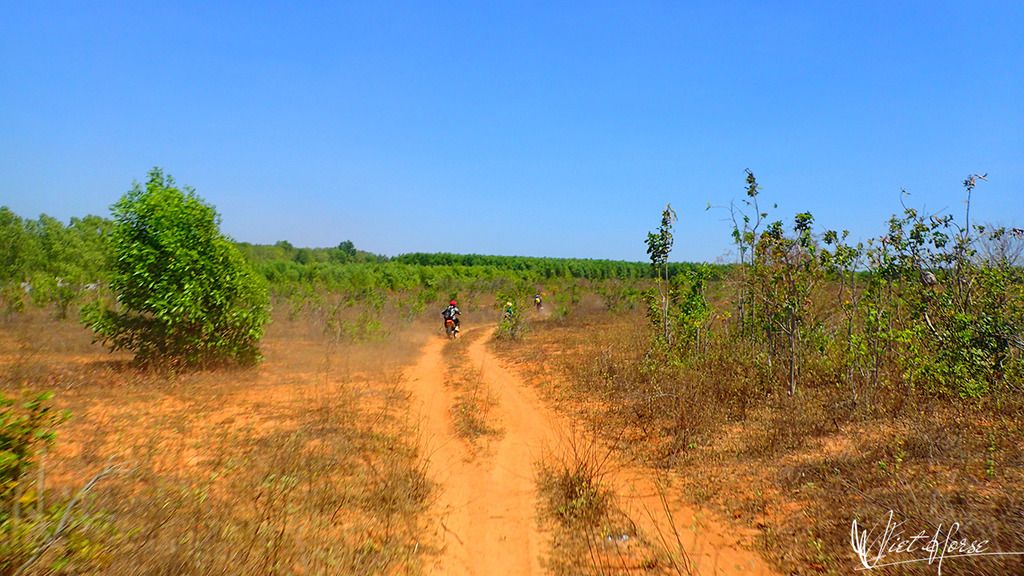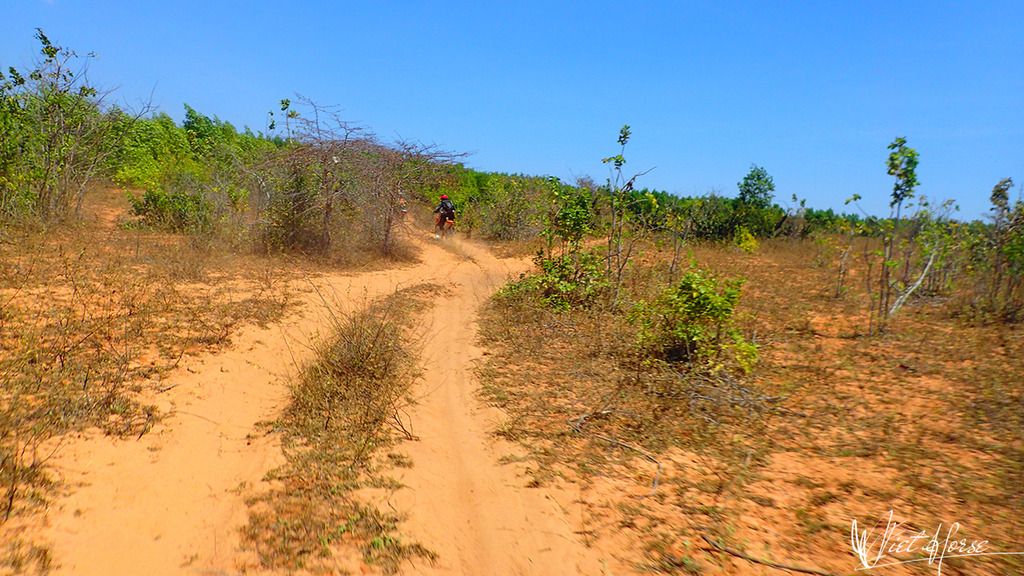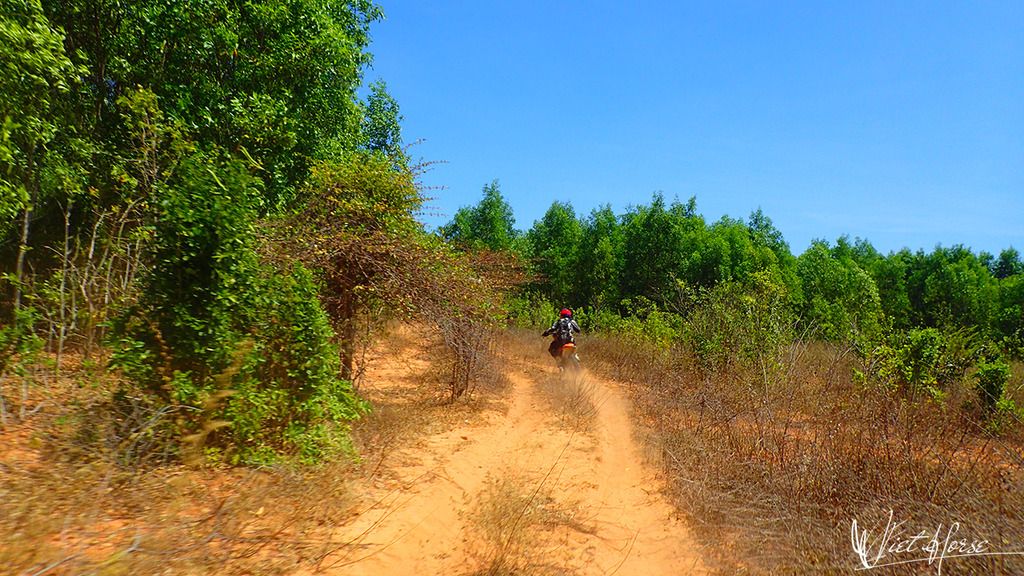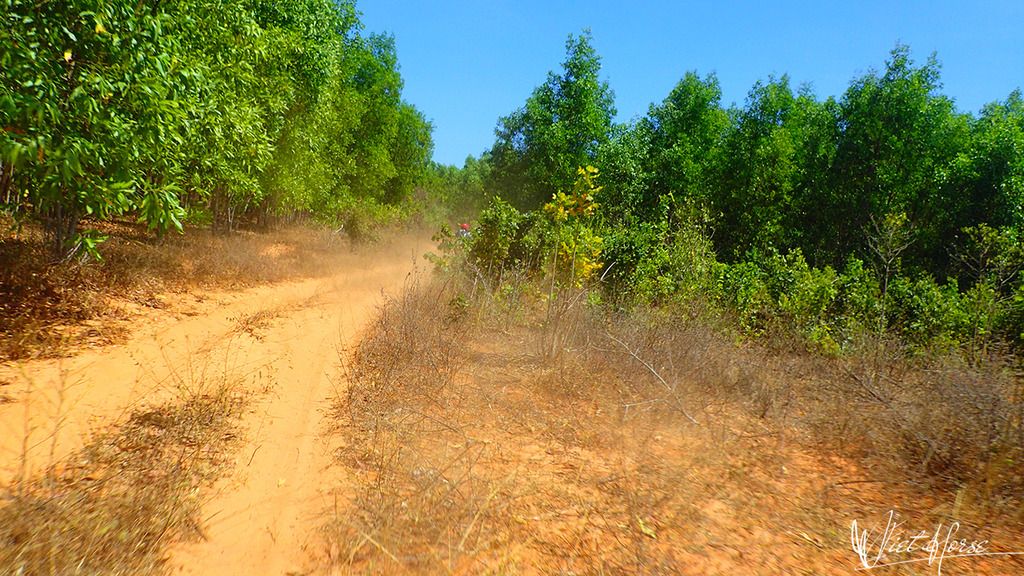 Proud to be the sweeper, real sweeper as I ate all of my riding buddies' dust 🙁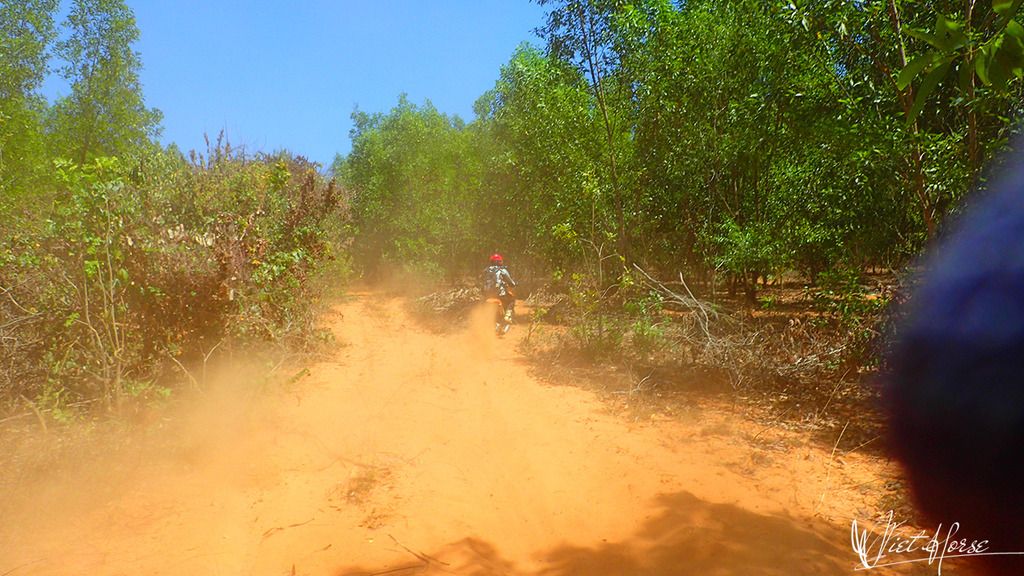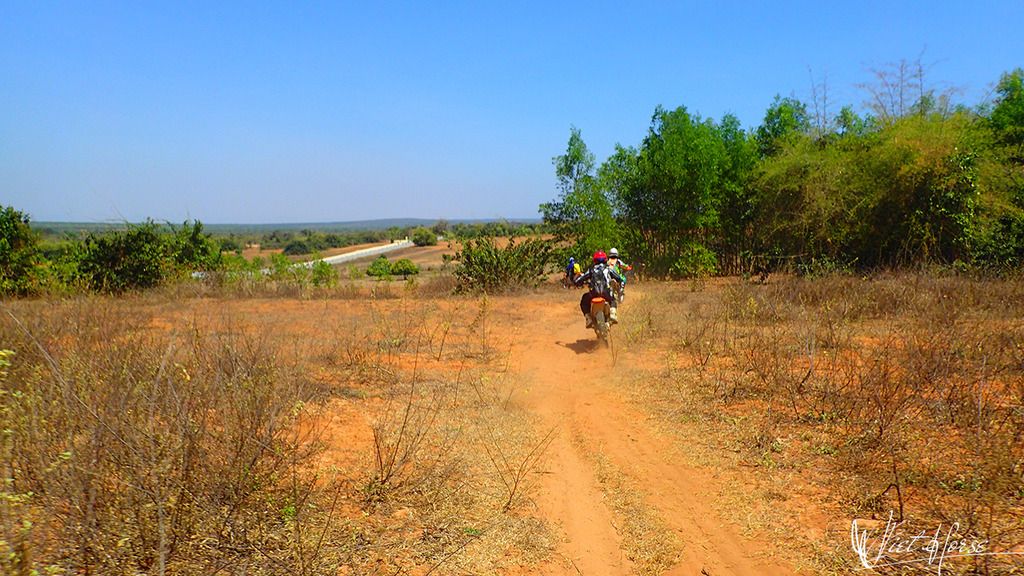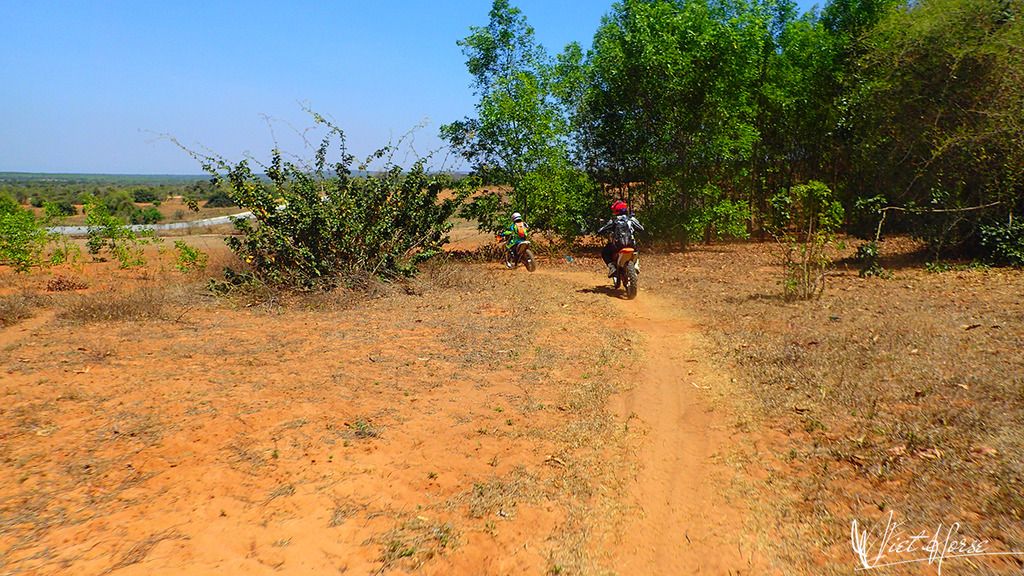 Big fence at the middle of nowhere: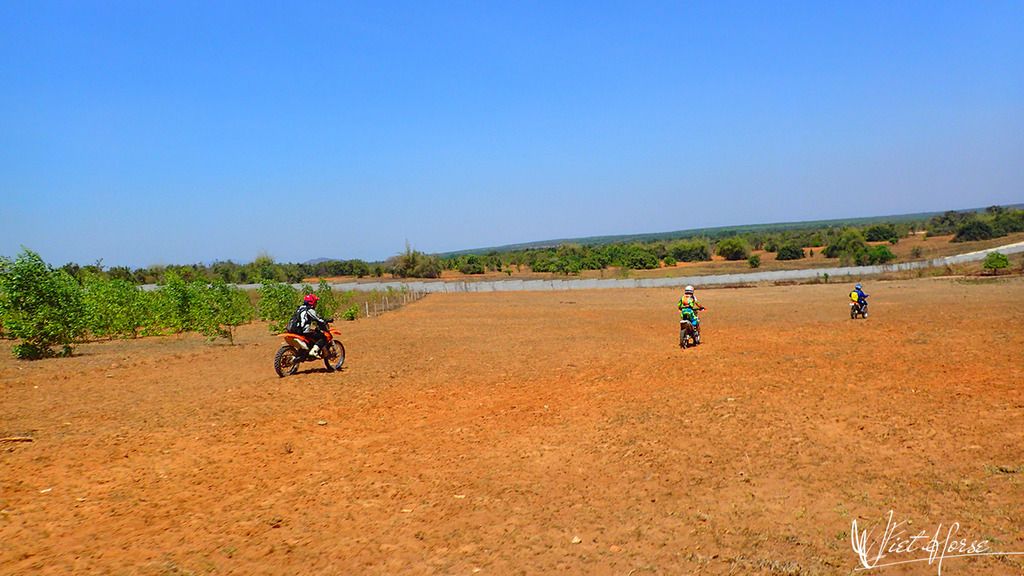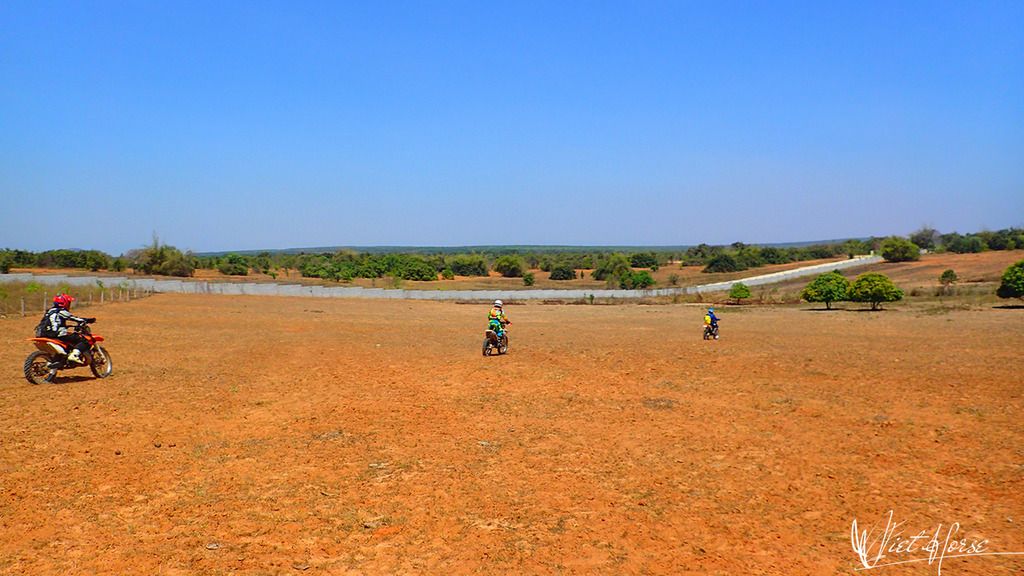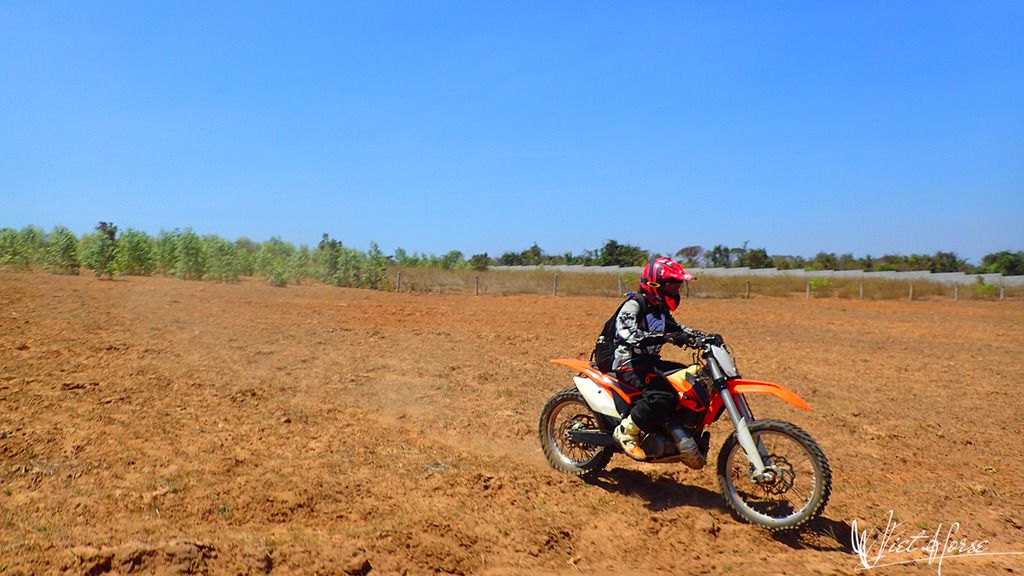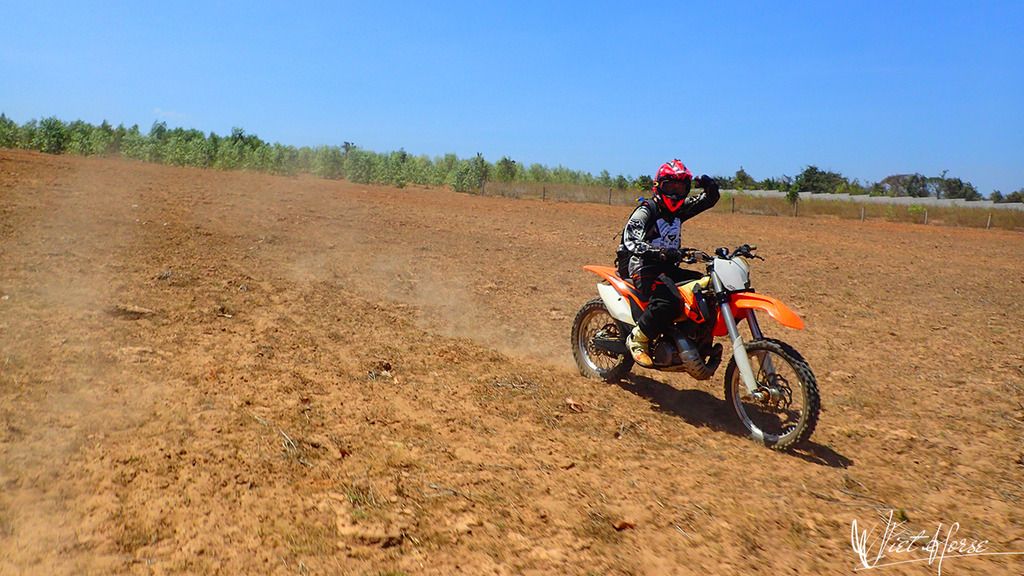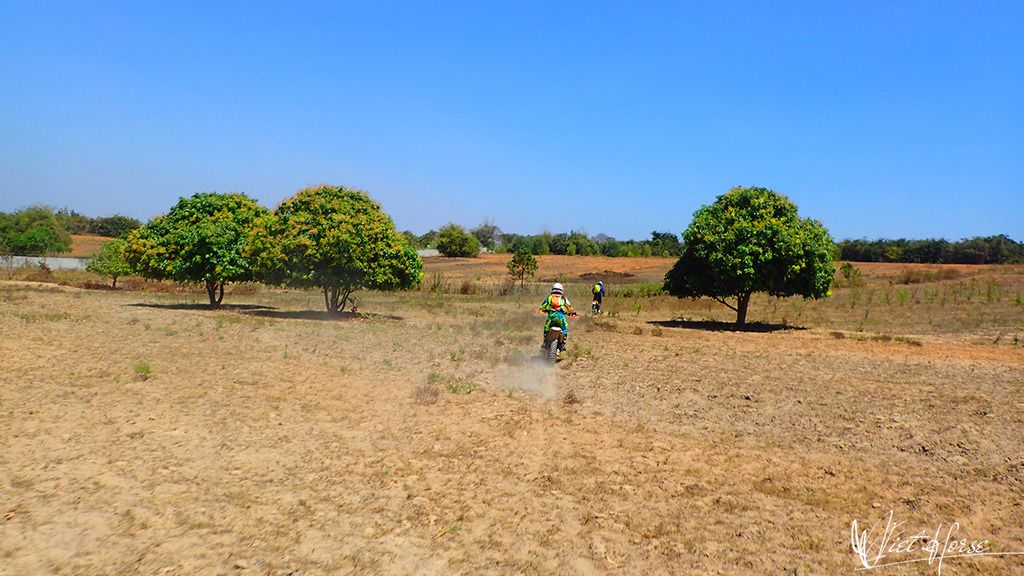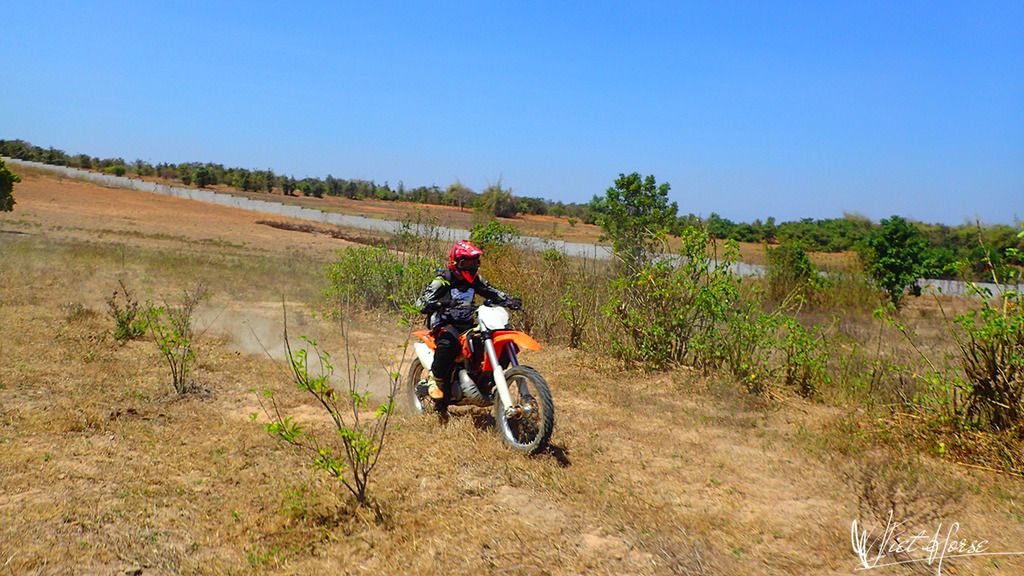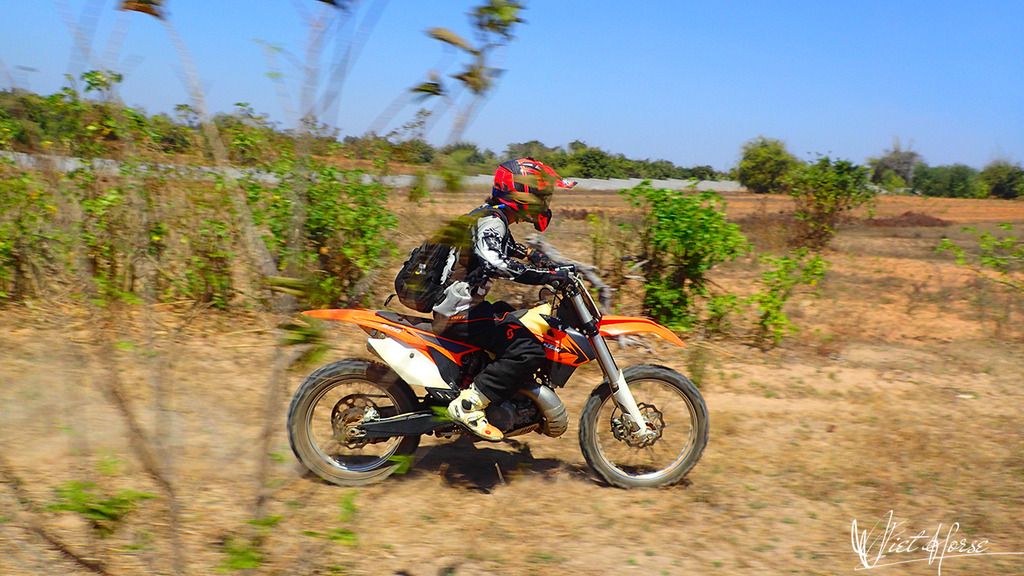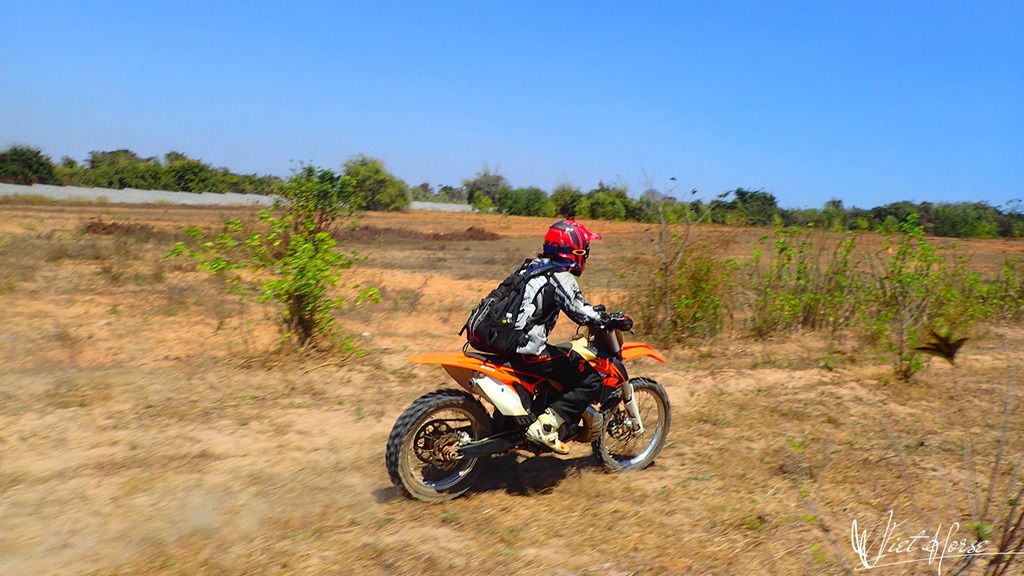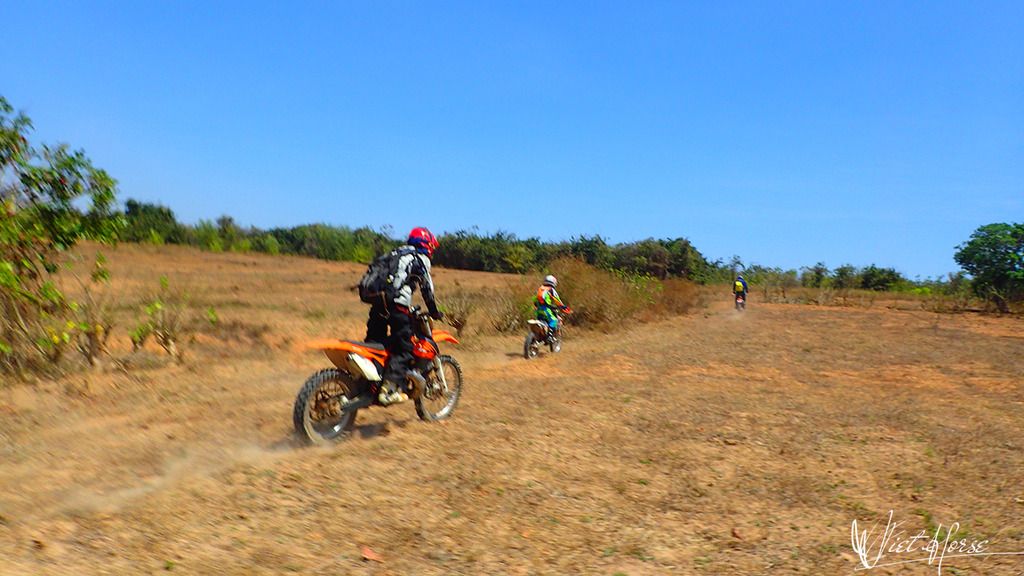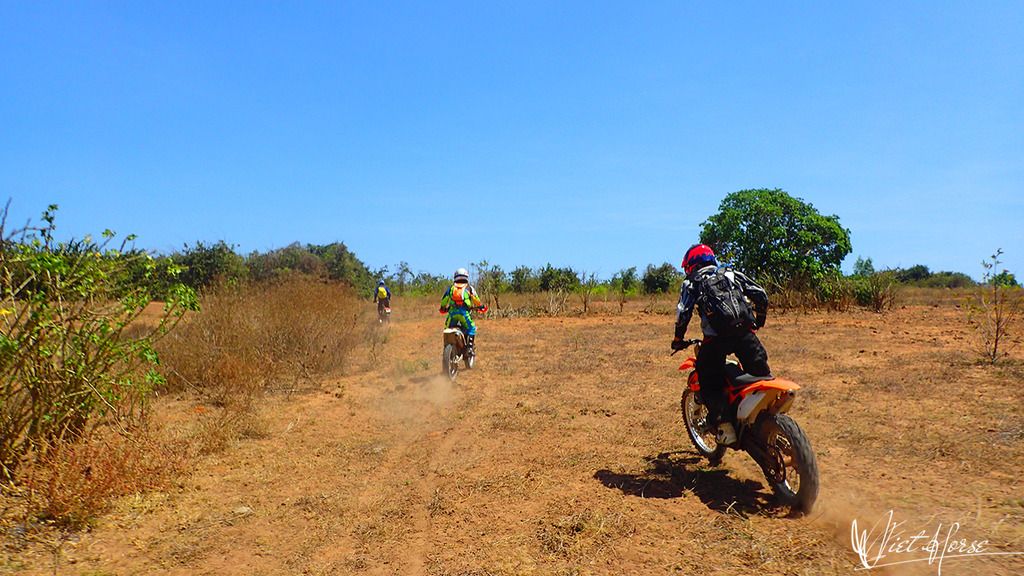 An wide open area with some interesting tree spots: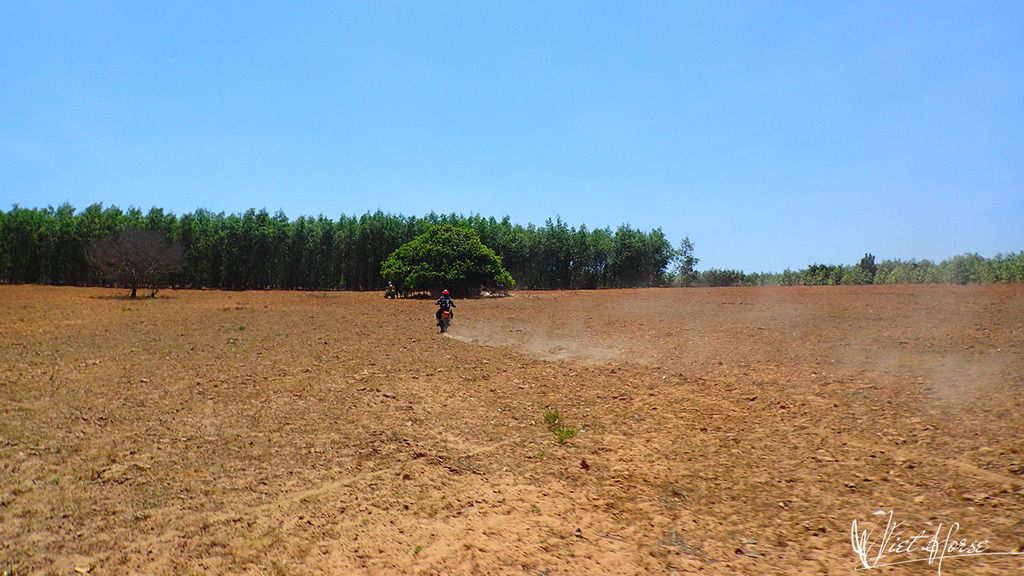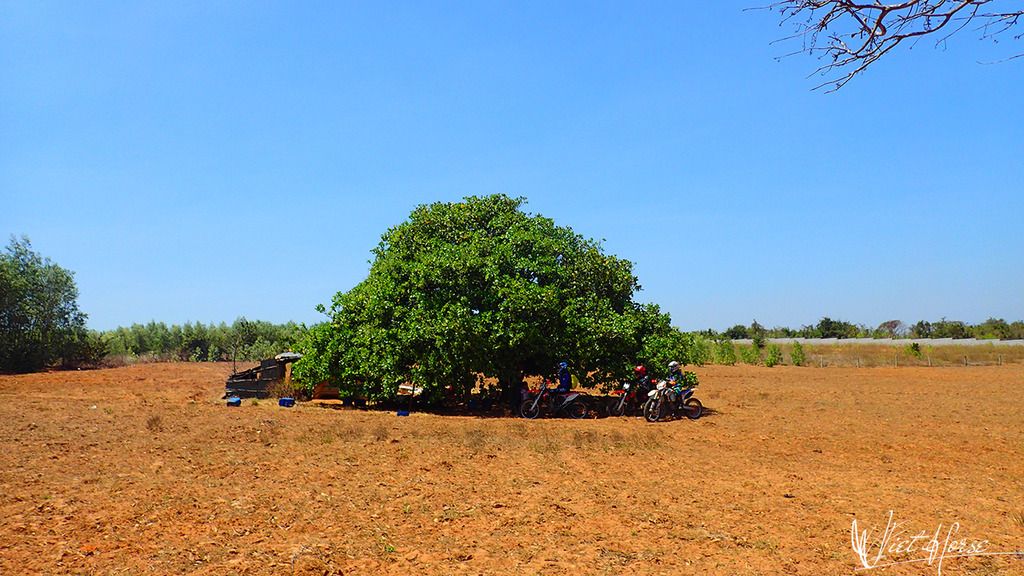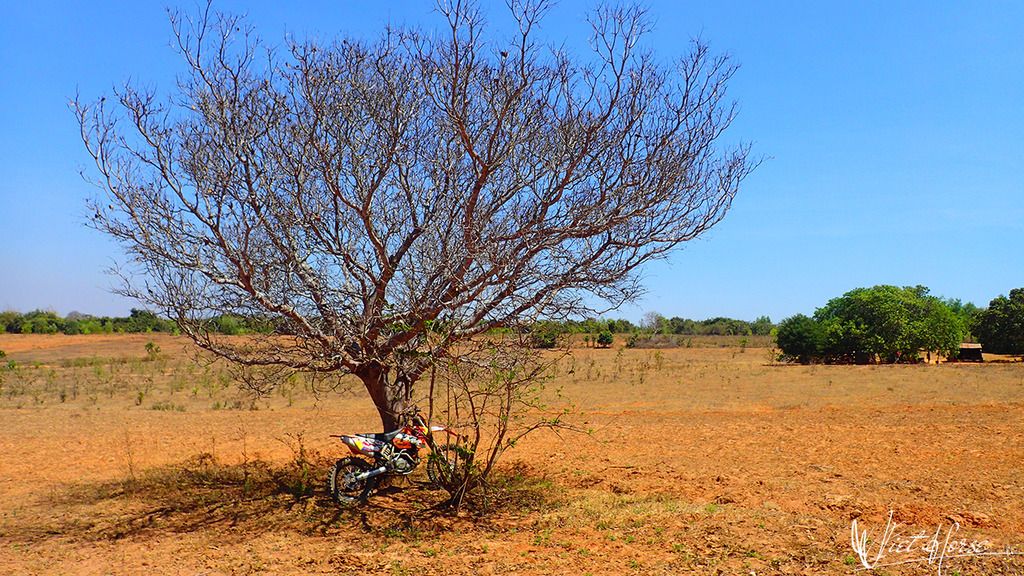 There was a family living under the shade of this tree:
Under the grid-line: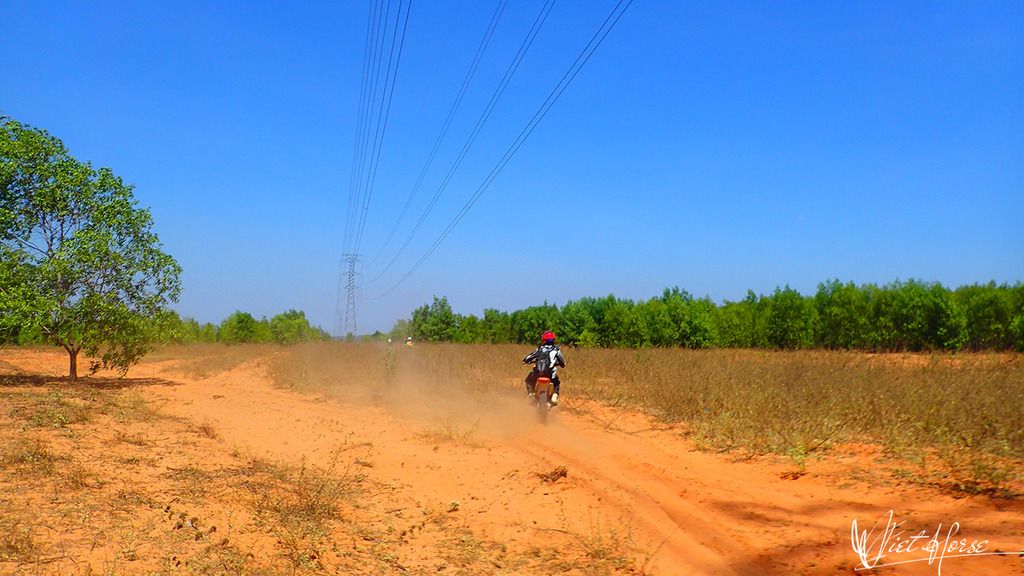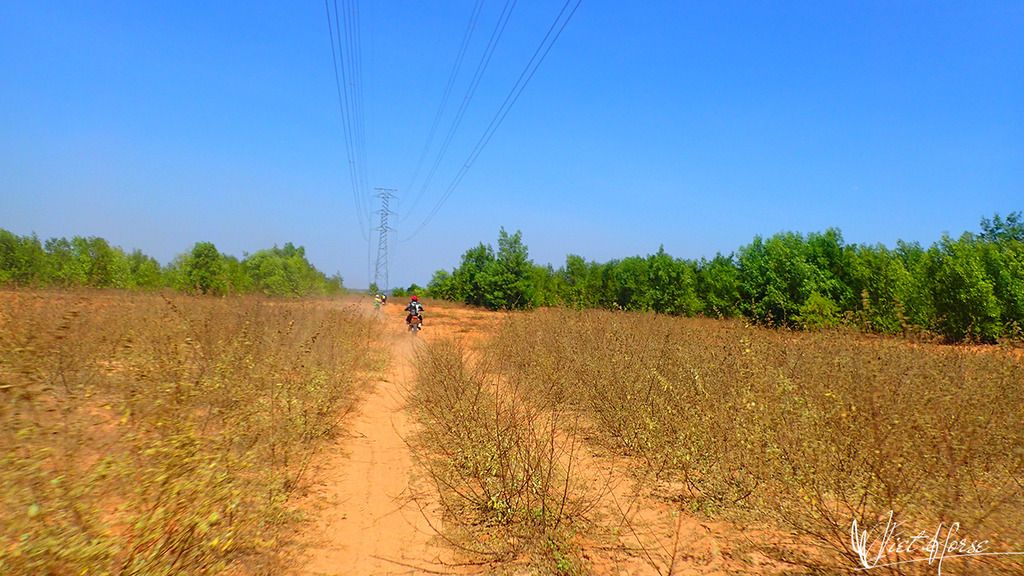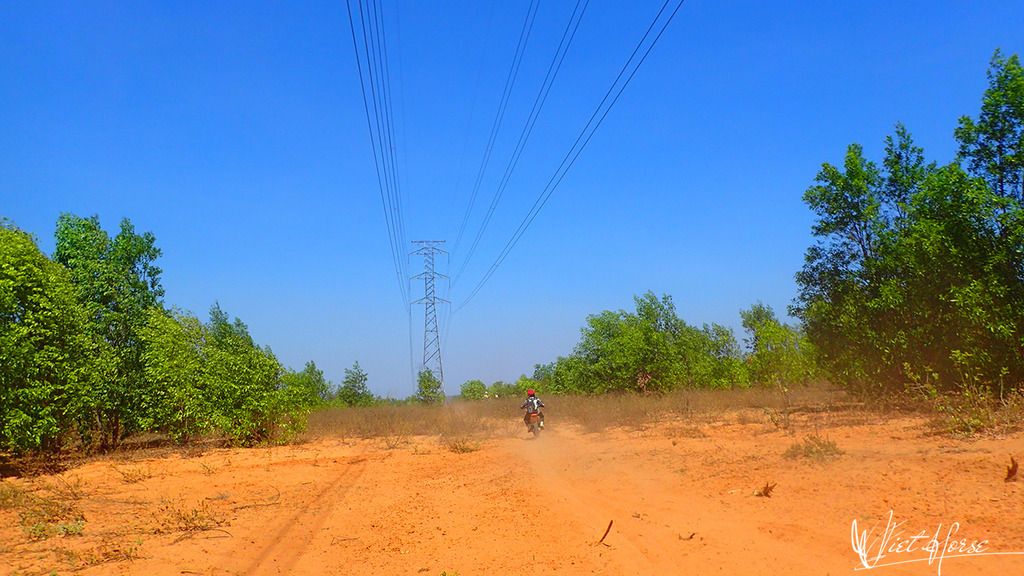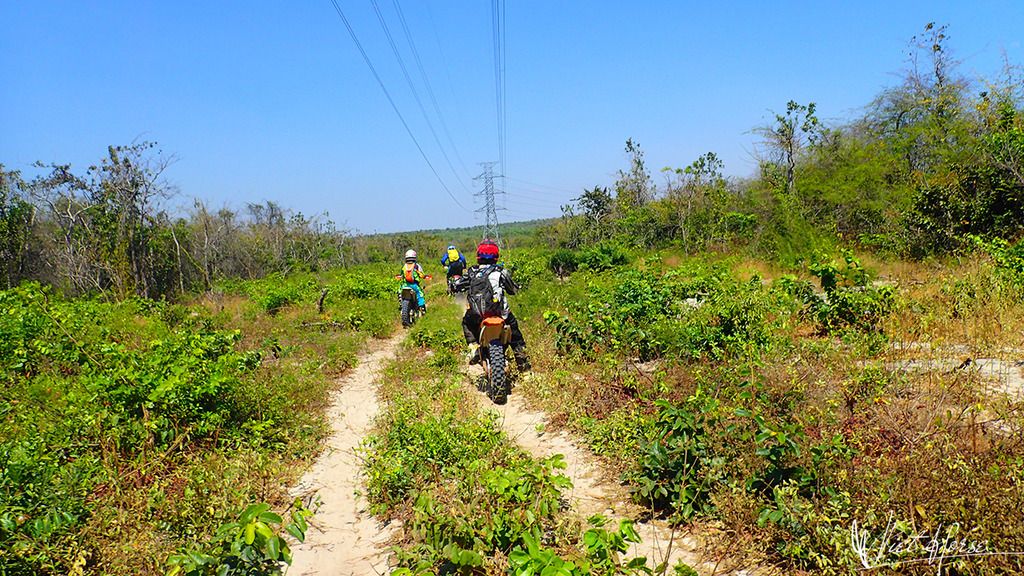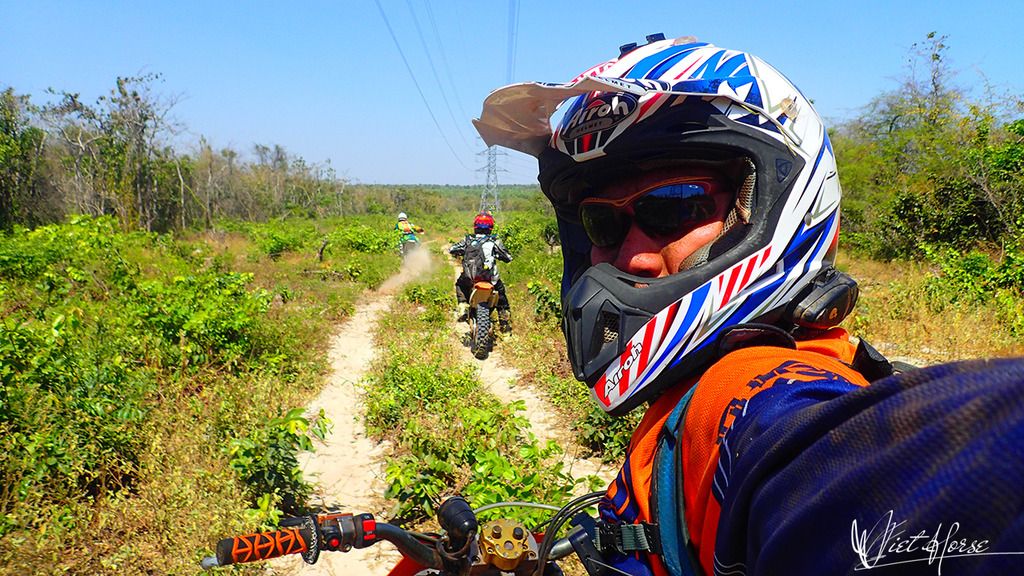 Off the sand trail, we hit a road which is still under construction. See the teenage on a high Ktm500, it's how he can stand the bike: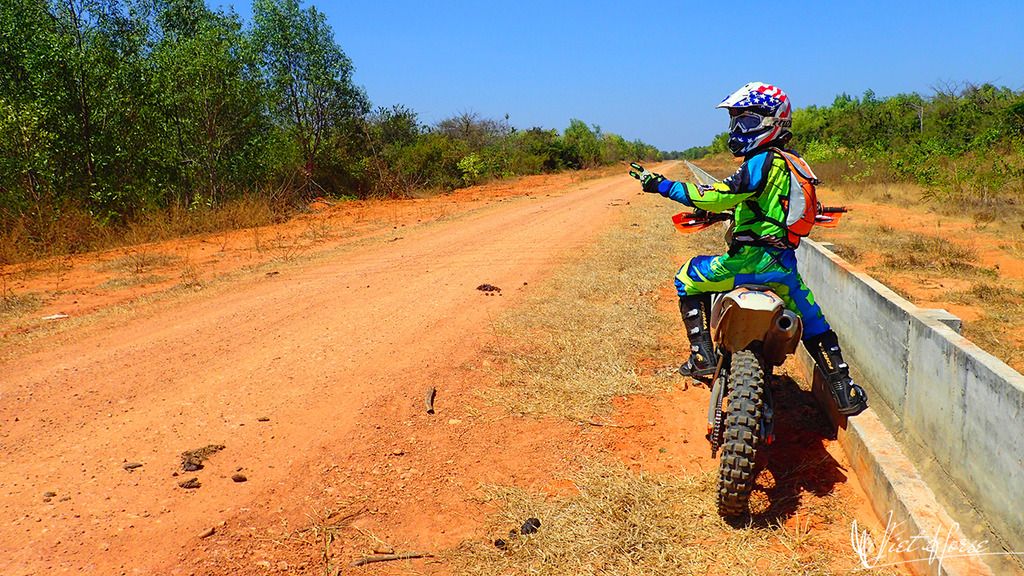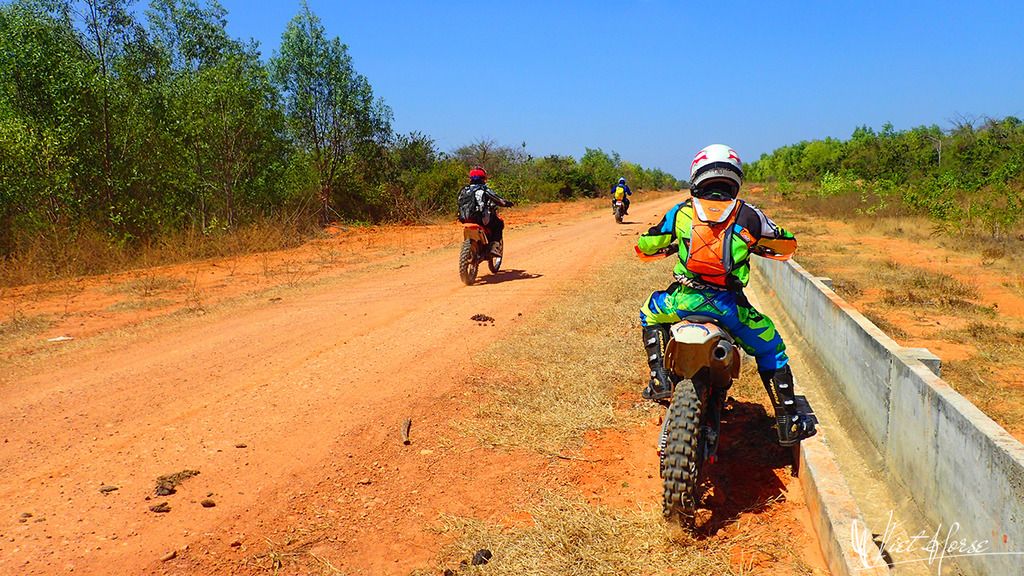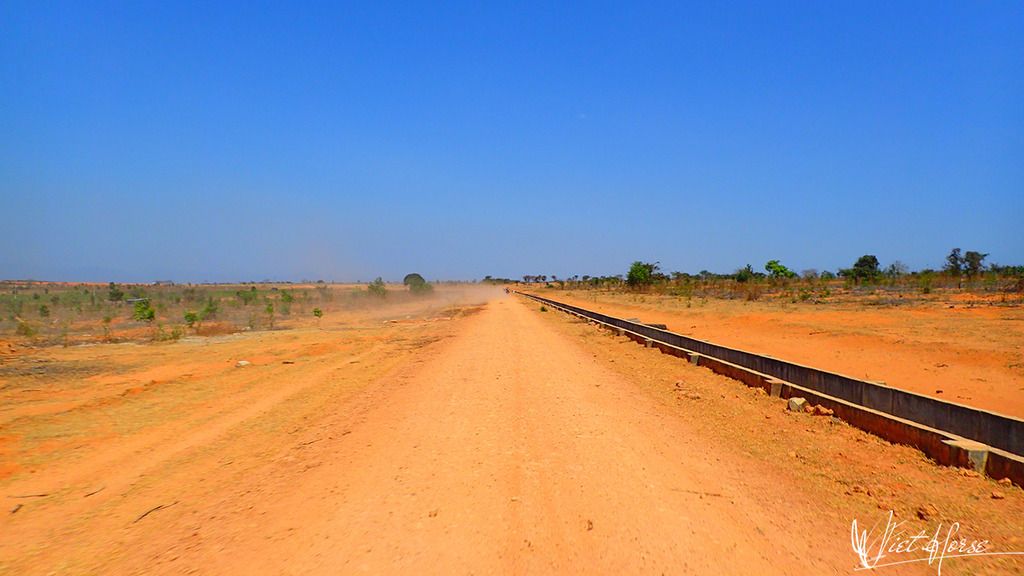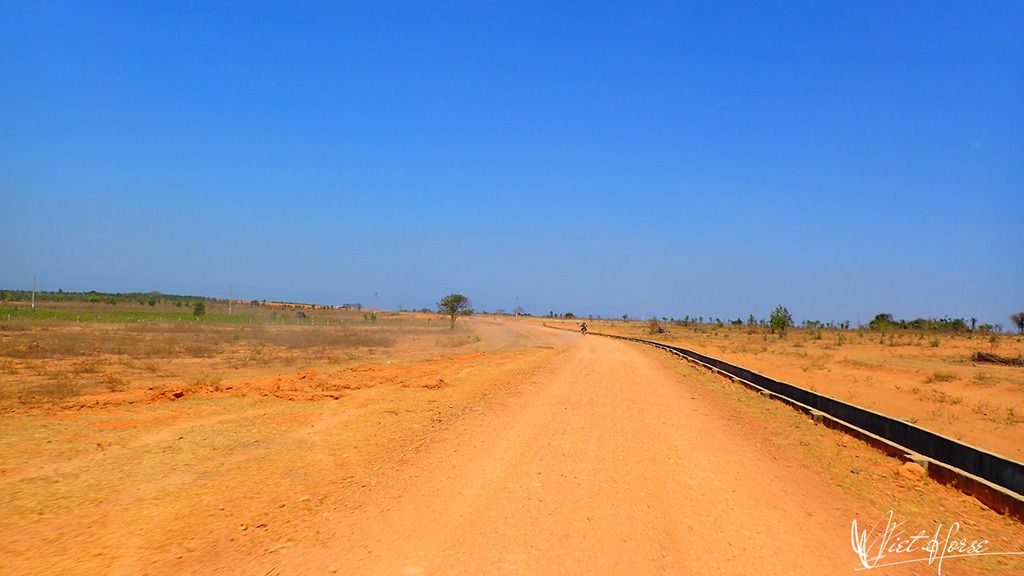 Full throttle segment: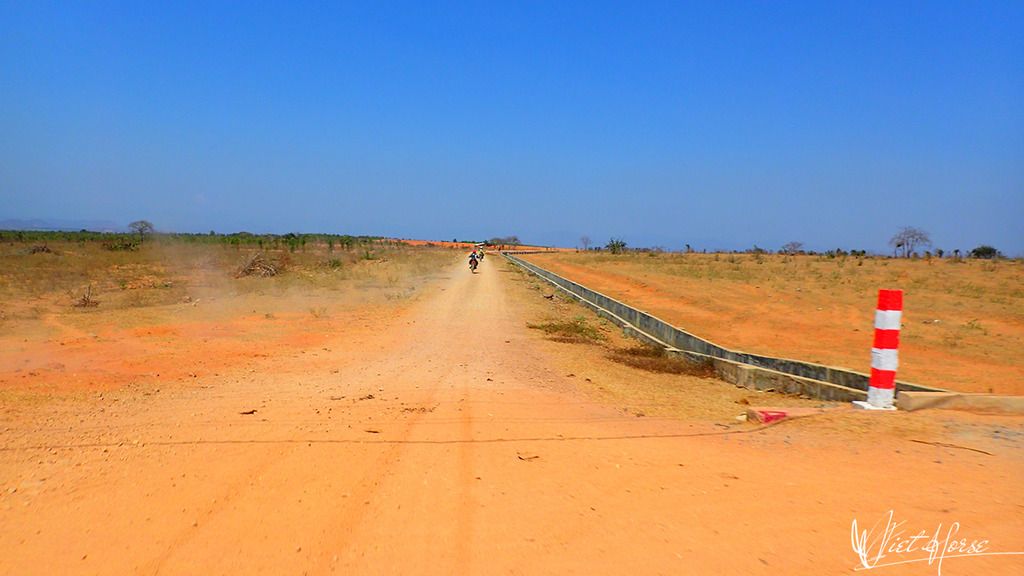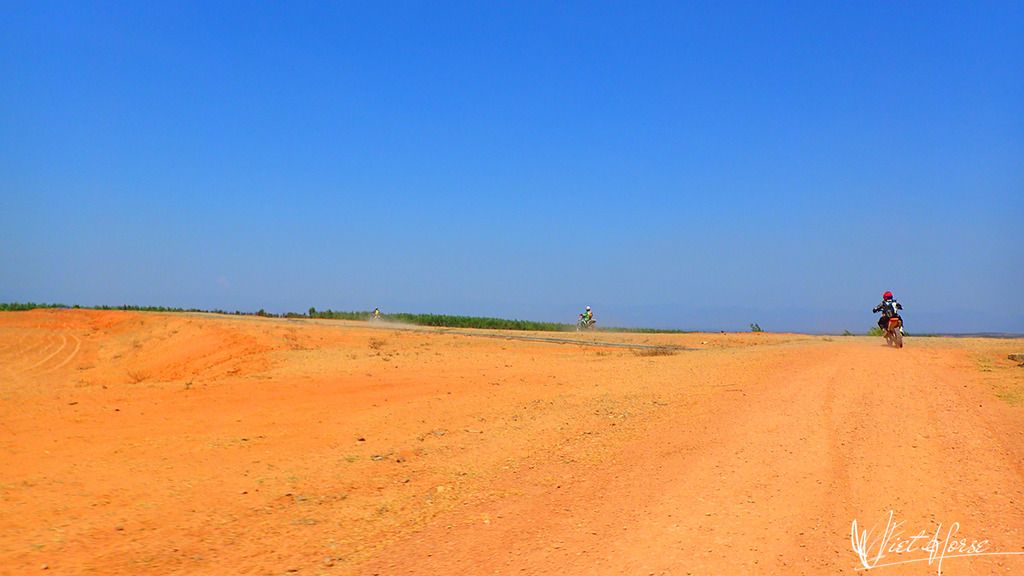 Only lunch time I can see how my face is 🙂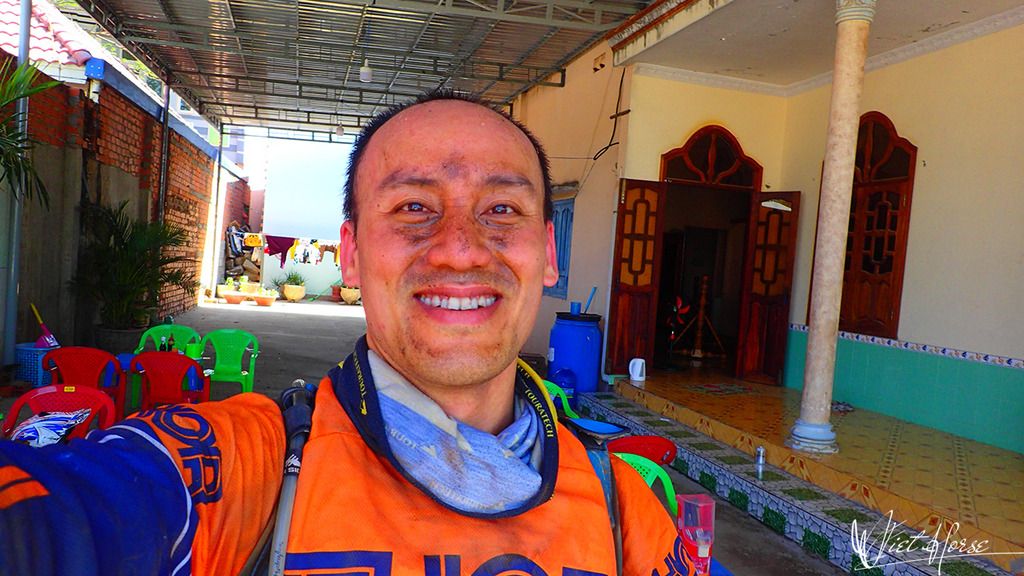 The little boy was really happy but a bit worn out: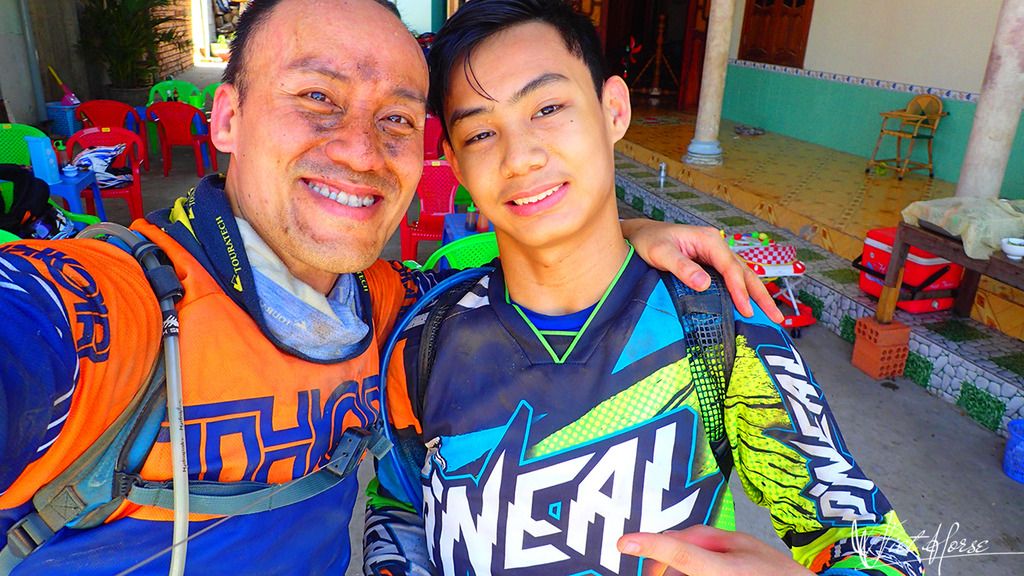 He's worrying about his boots: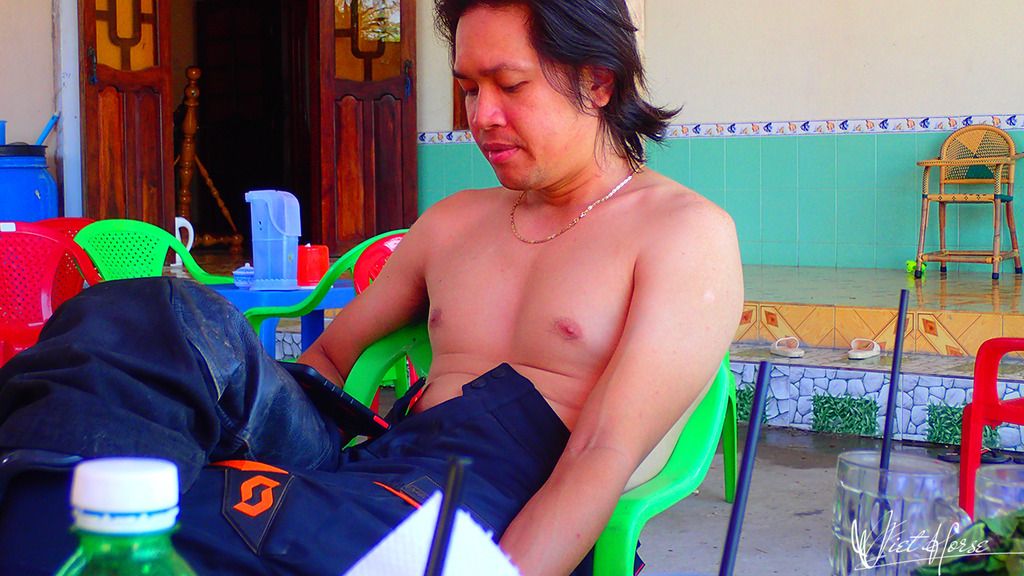 Got onto different terrain after lunch. This is a first look of the village side, not the desert: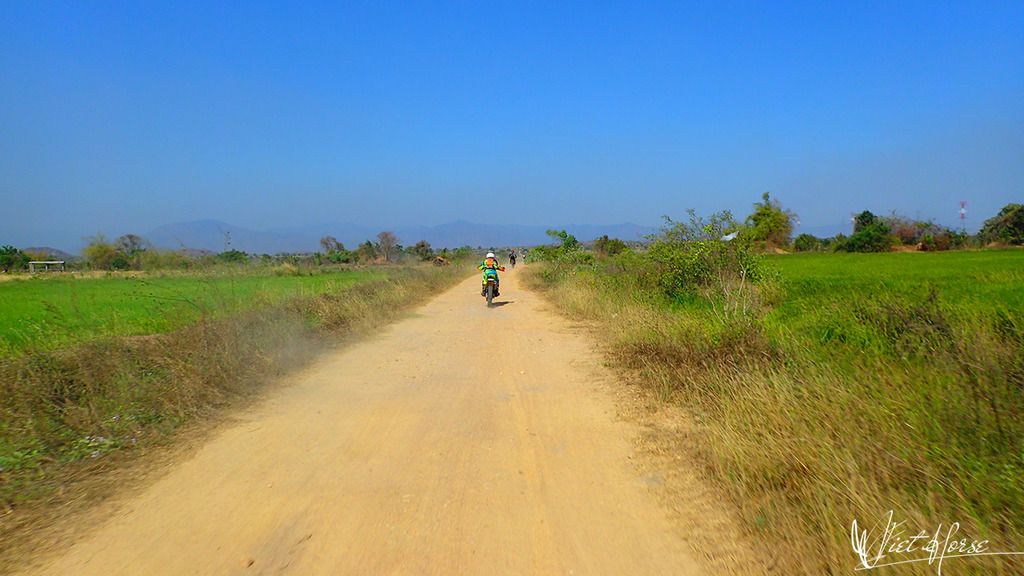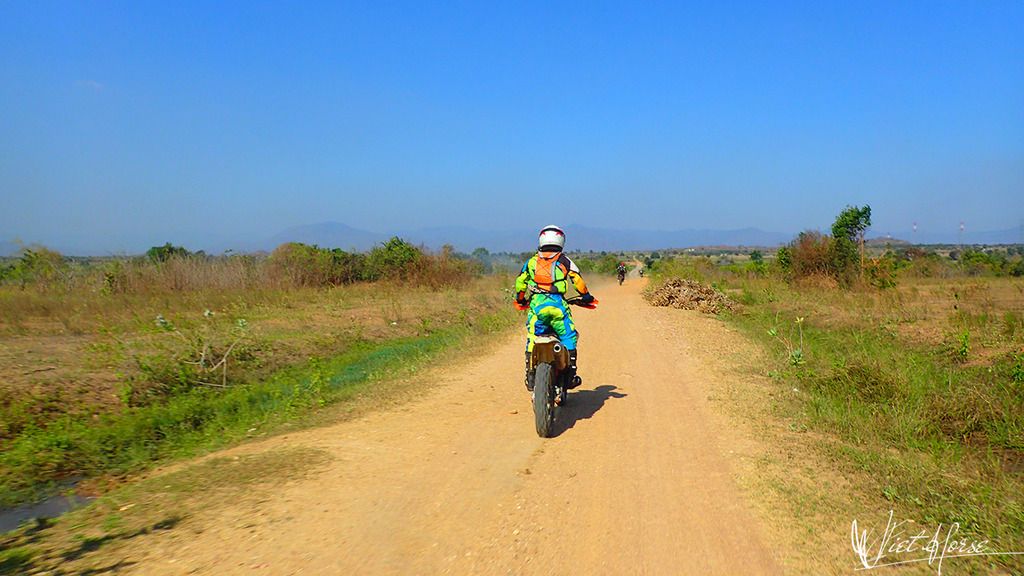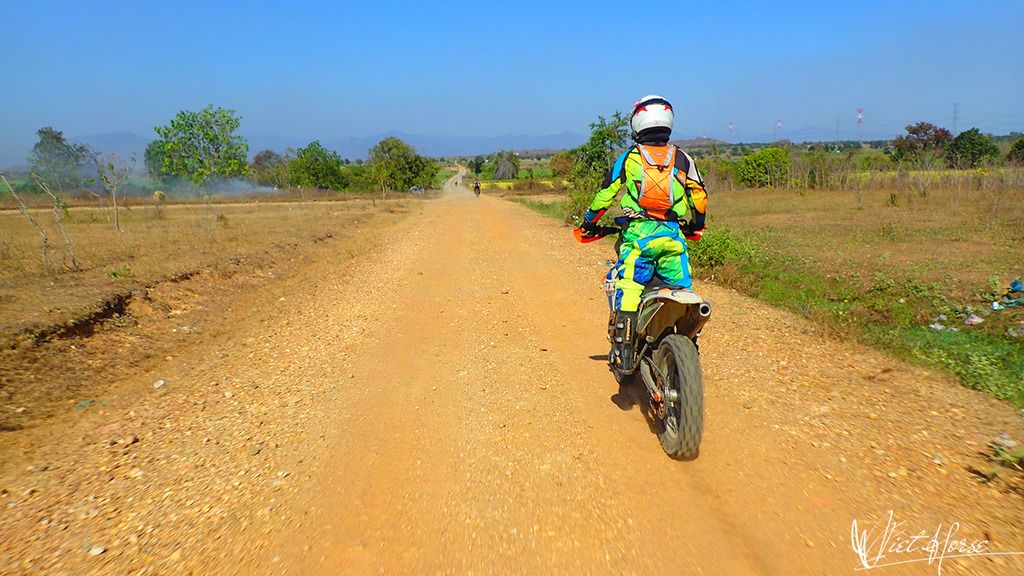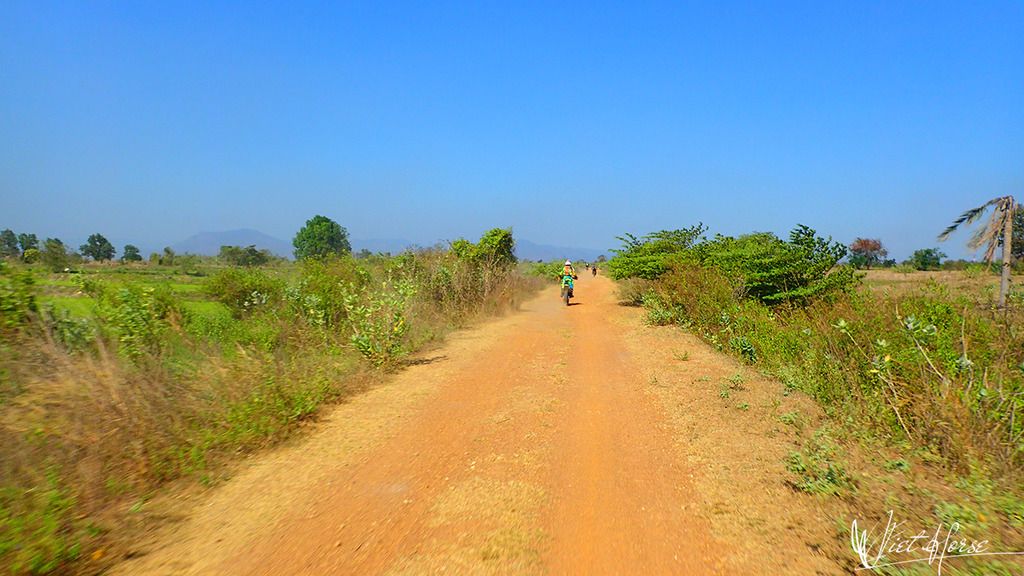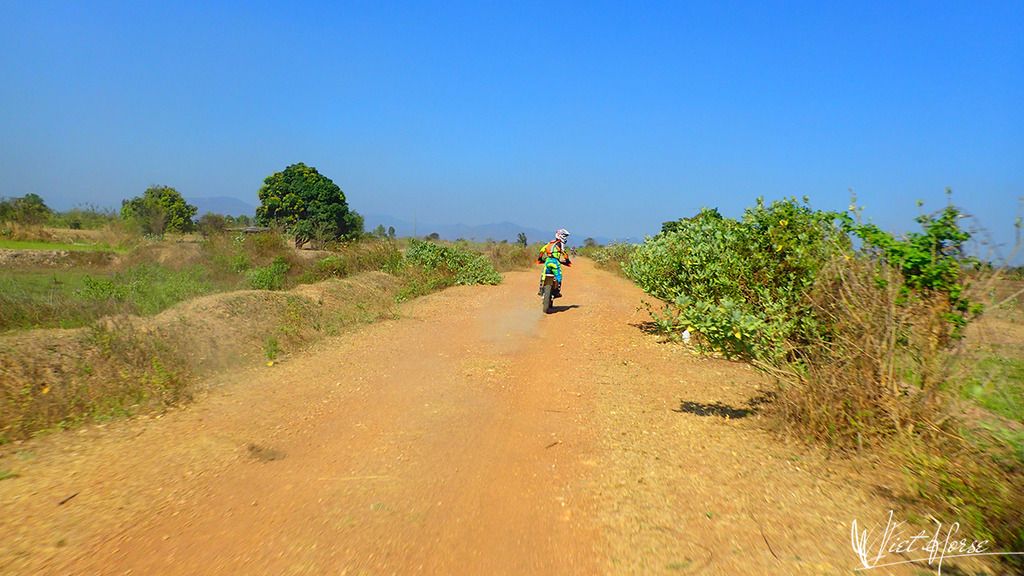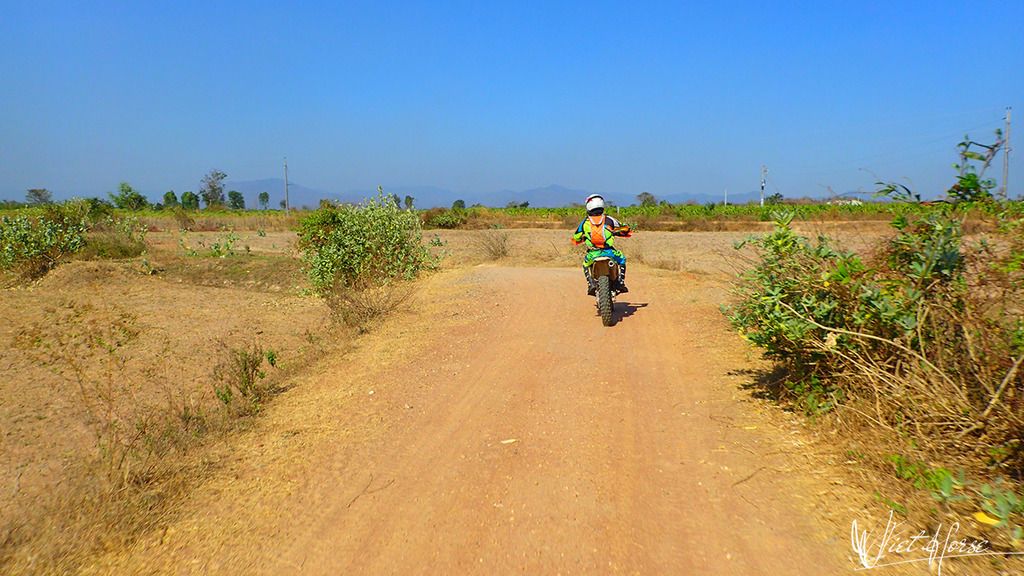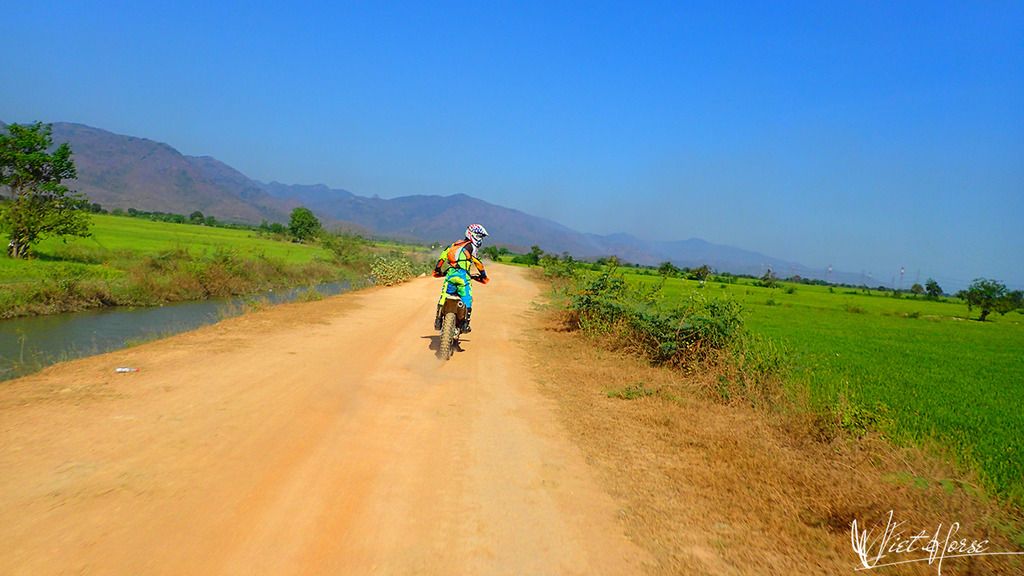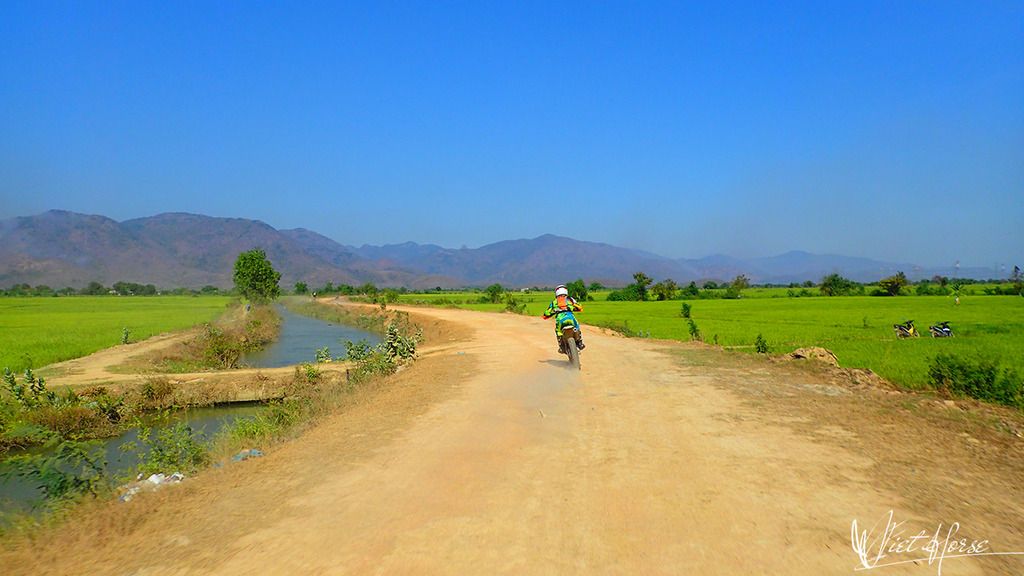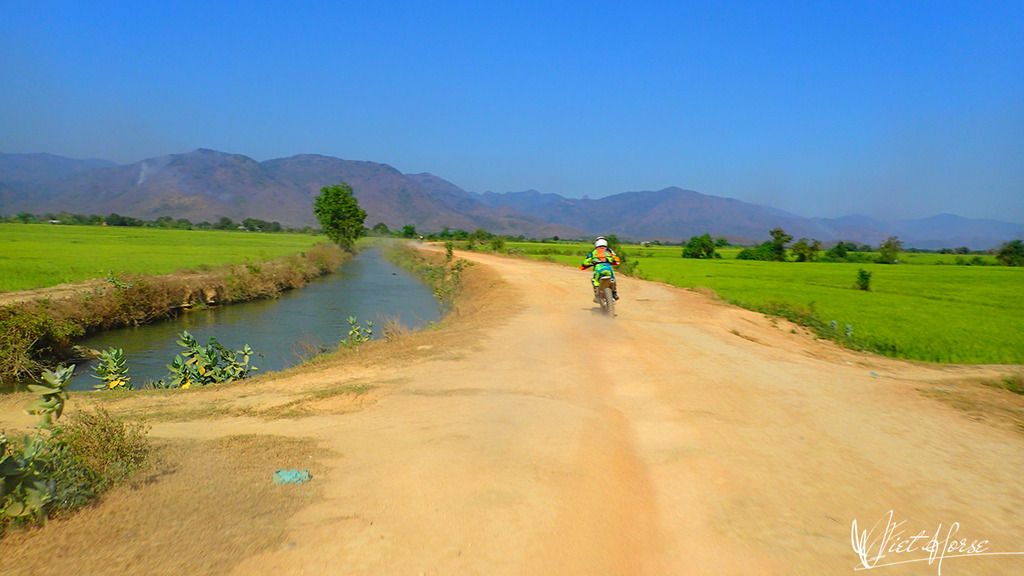 So good as we can smell the rice field all around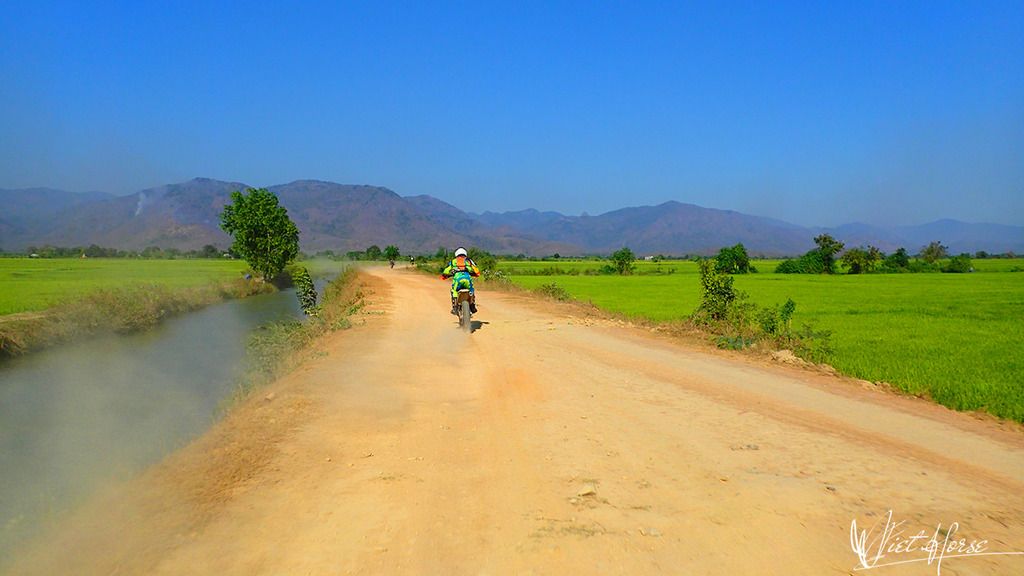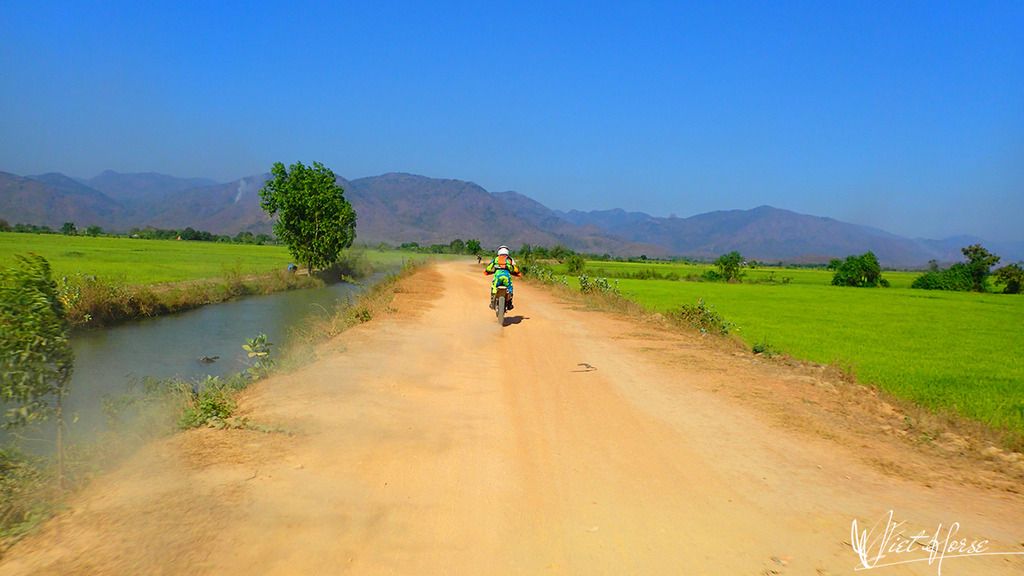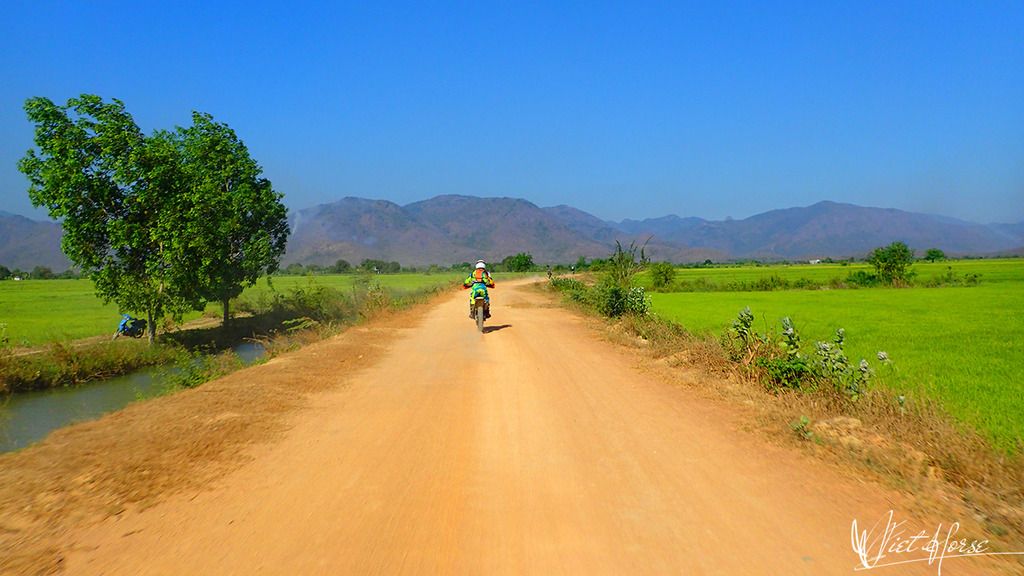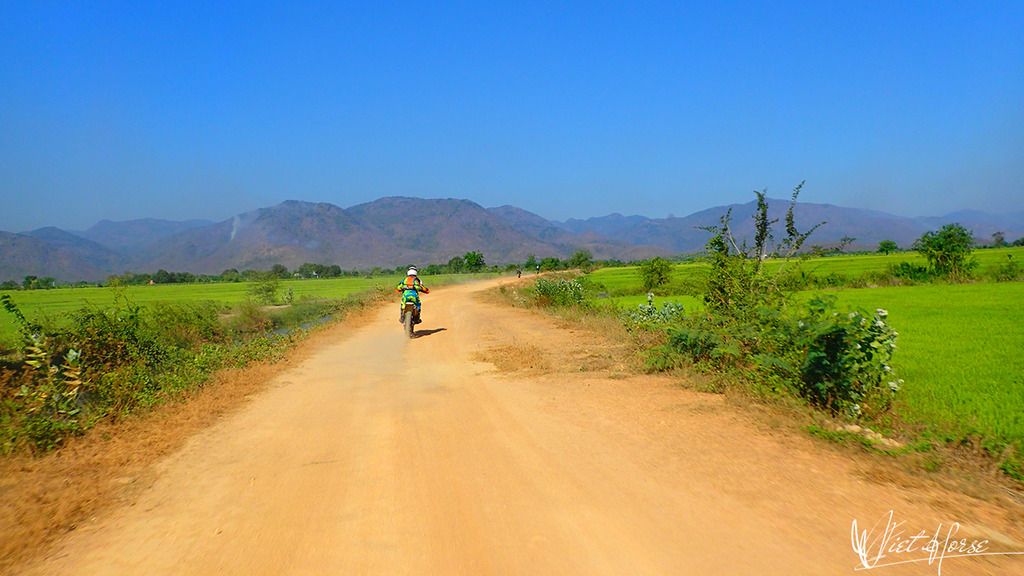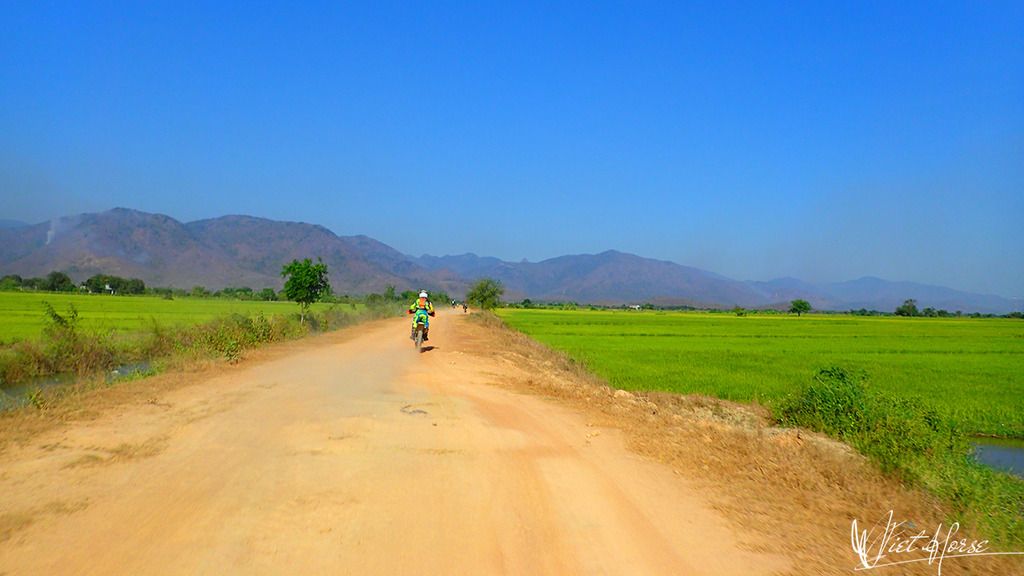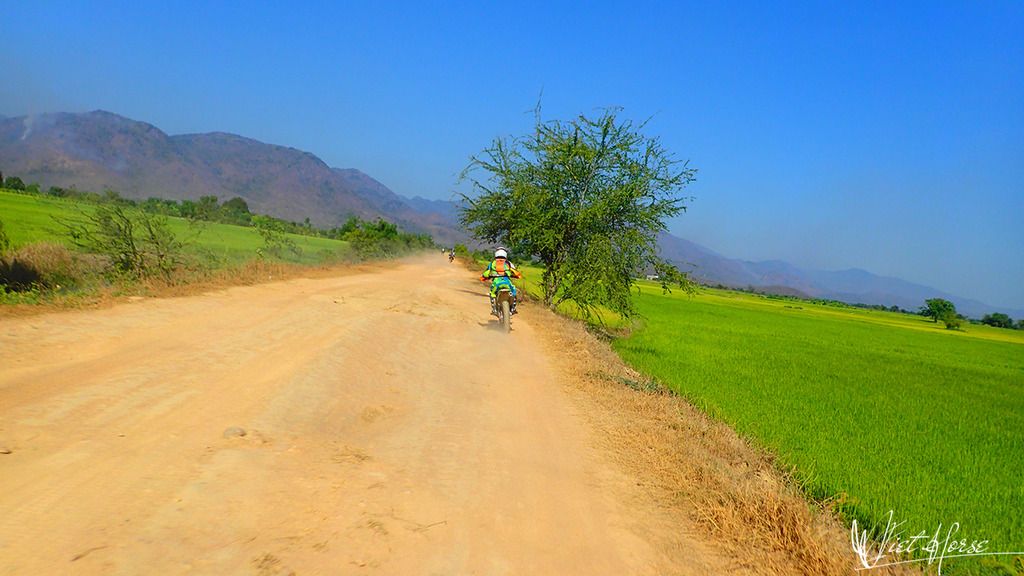 Stream crossing procedure 🙂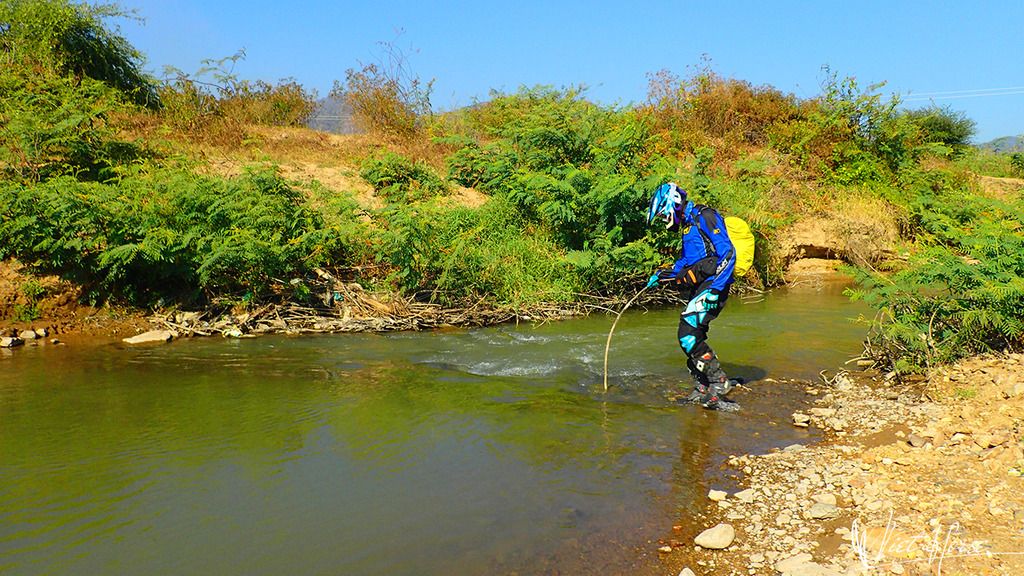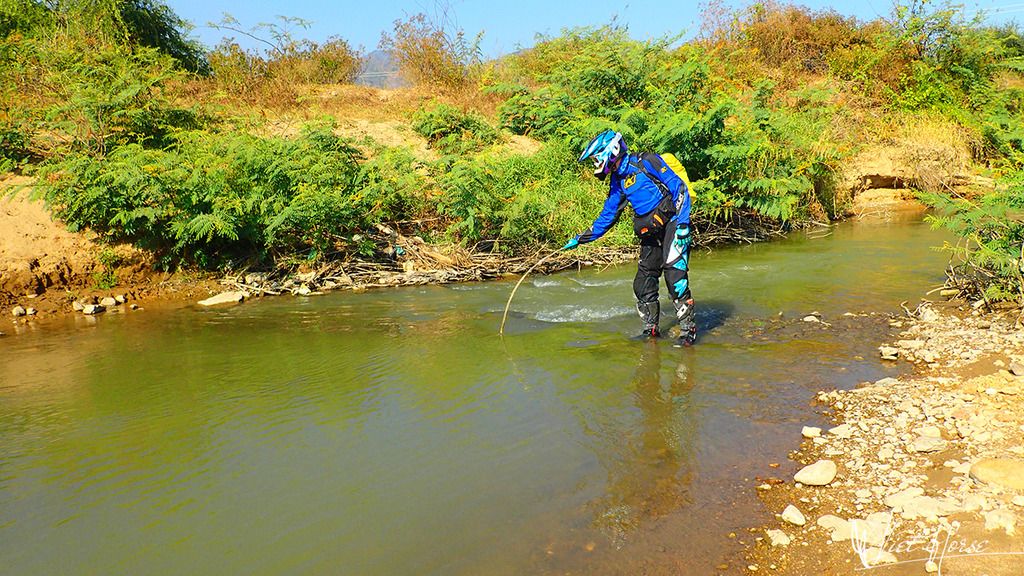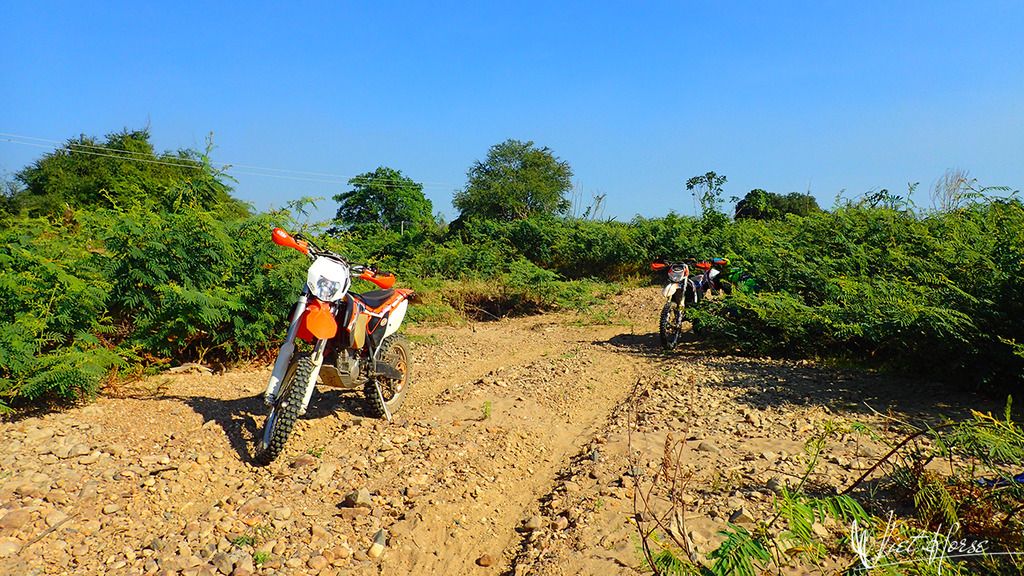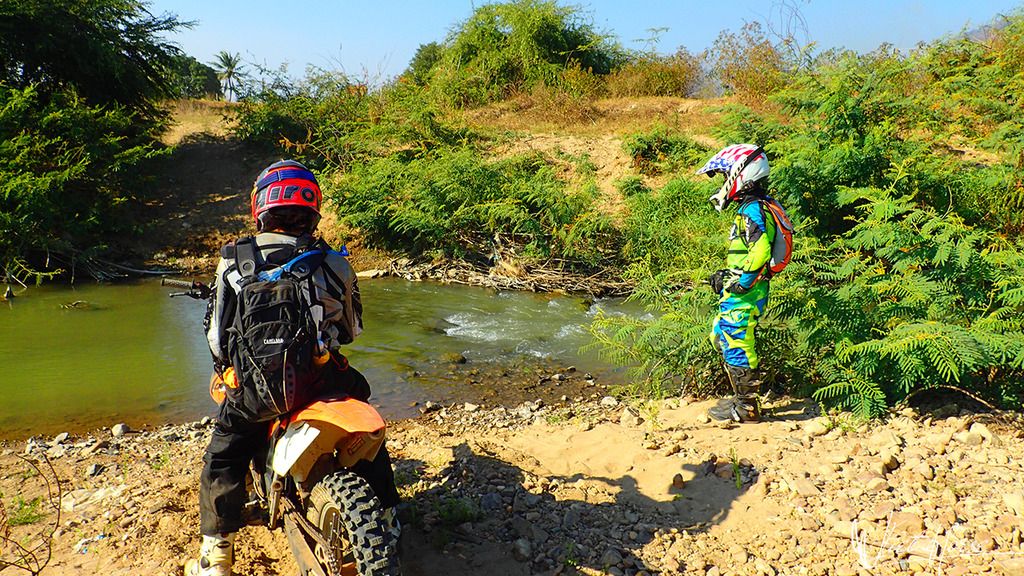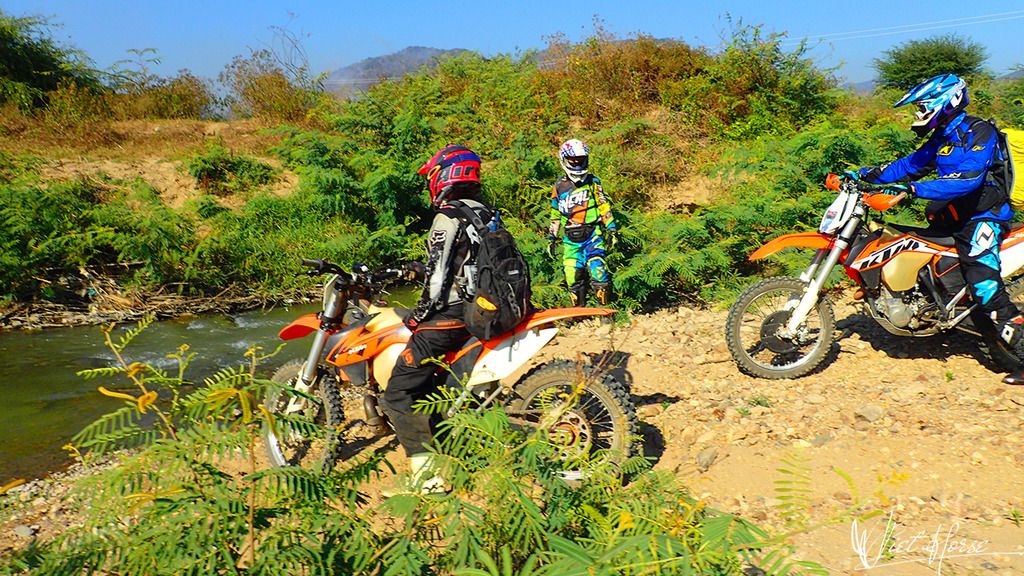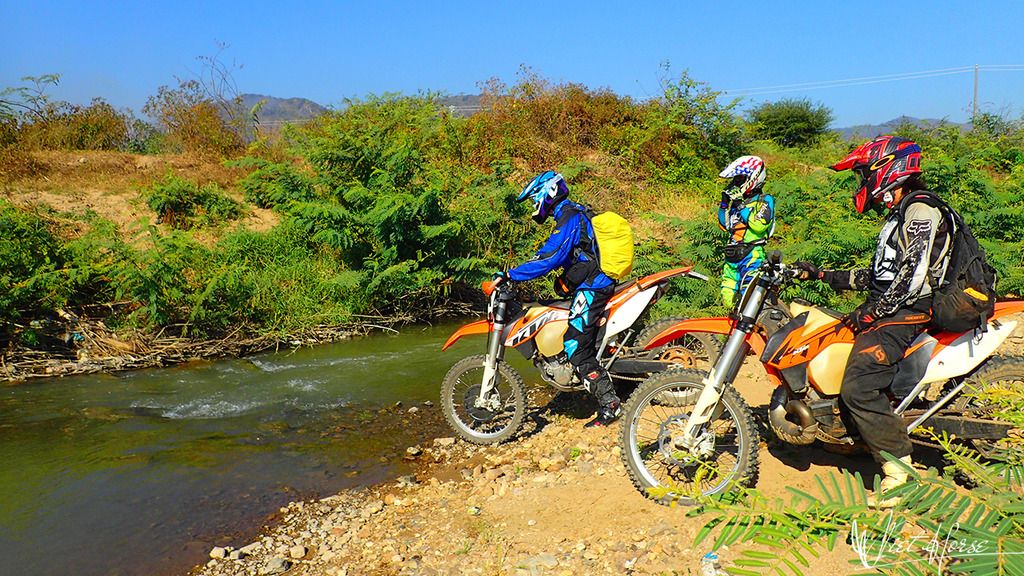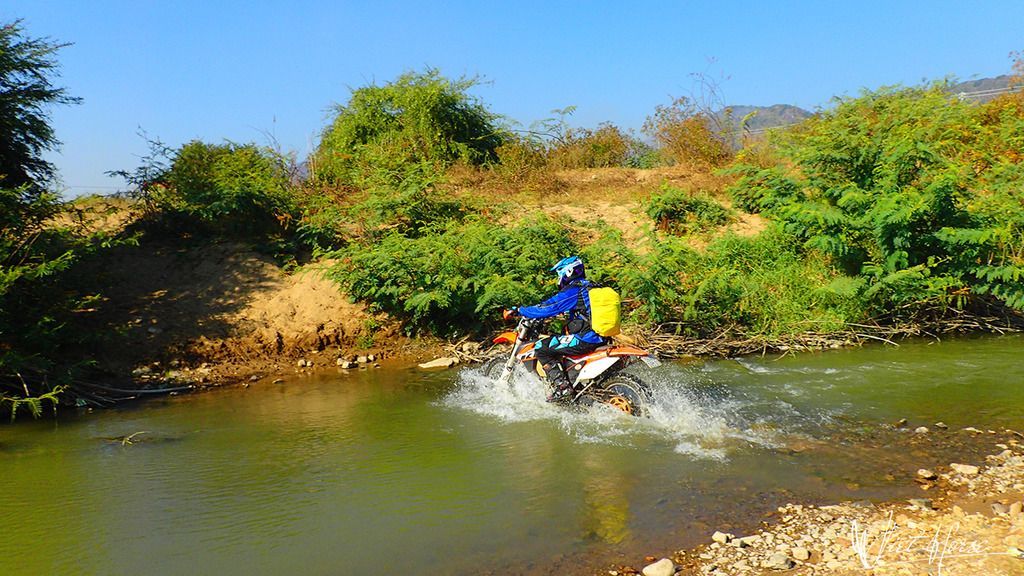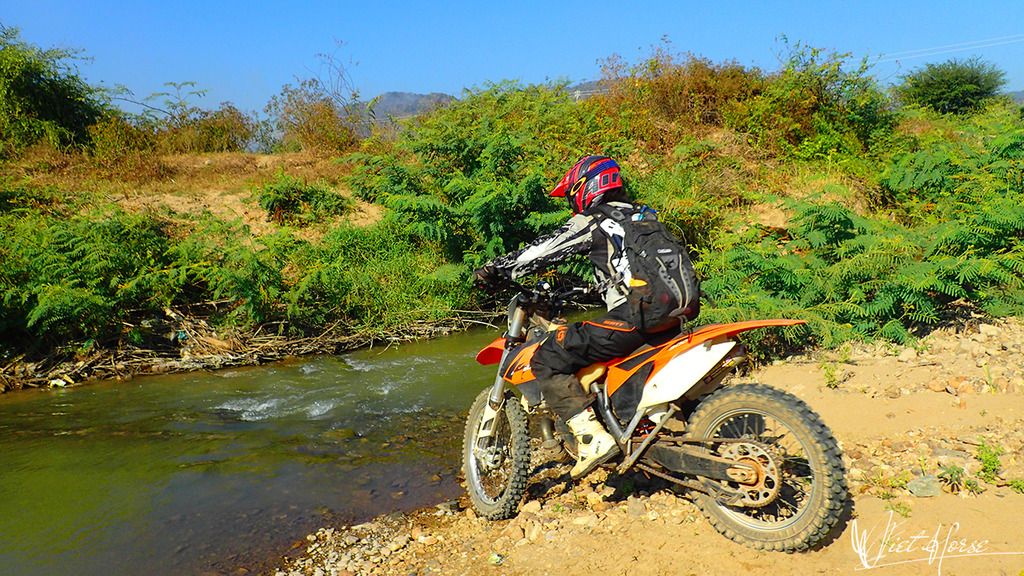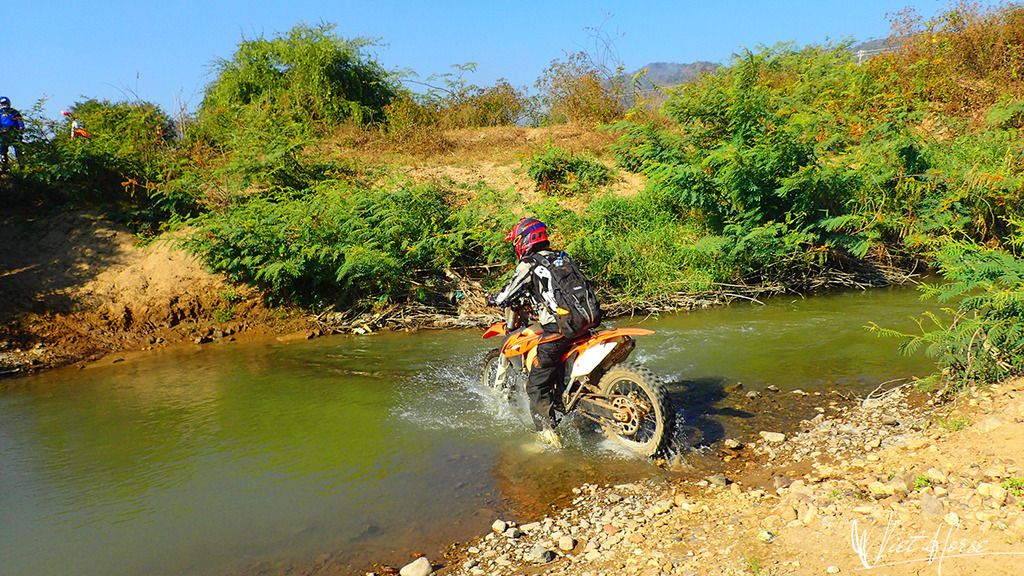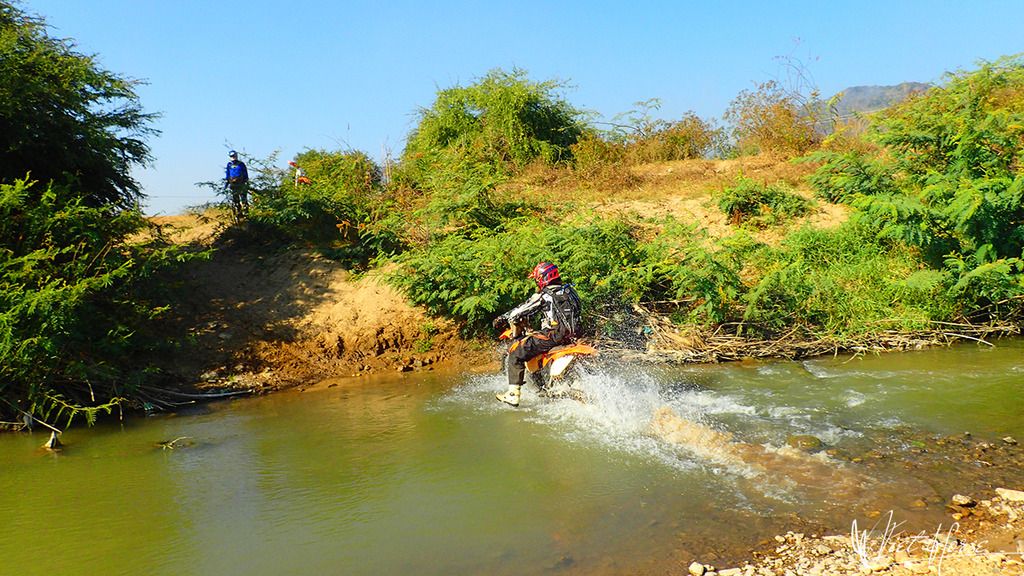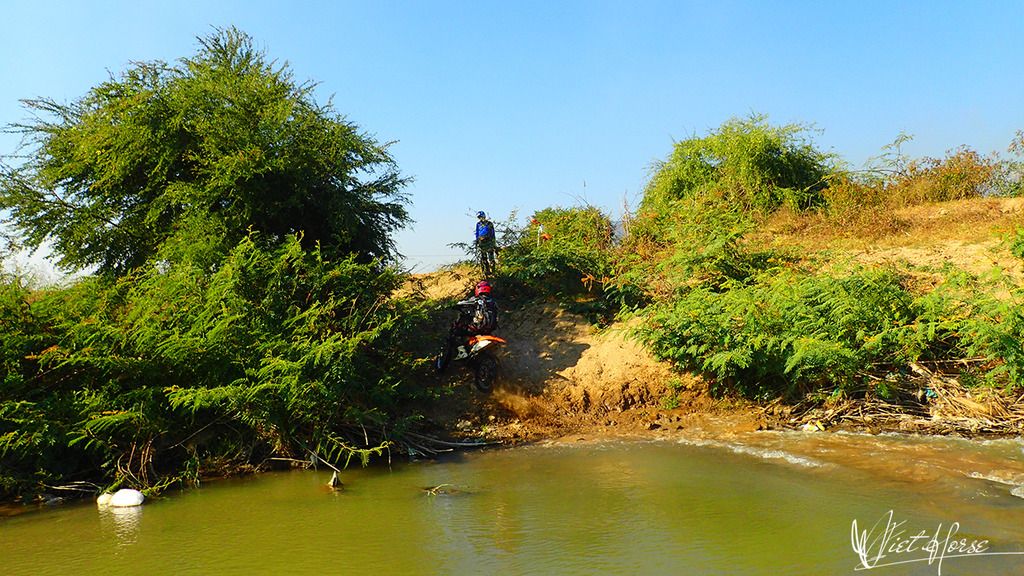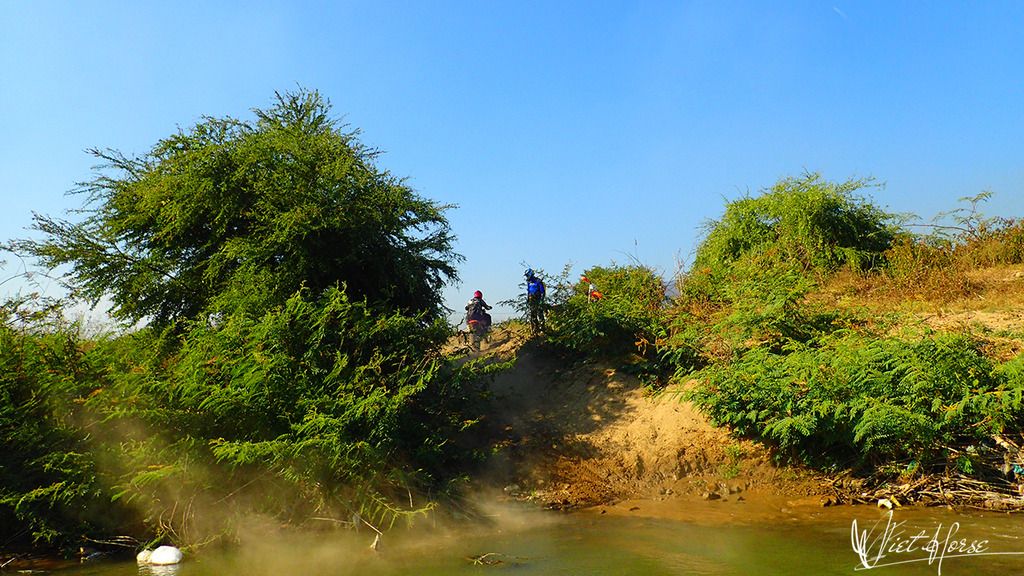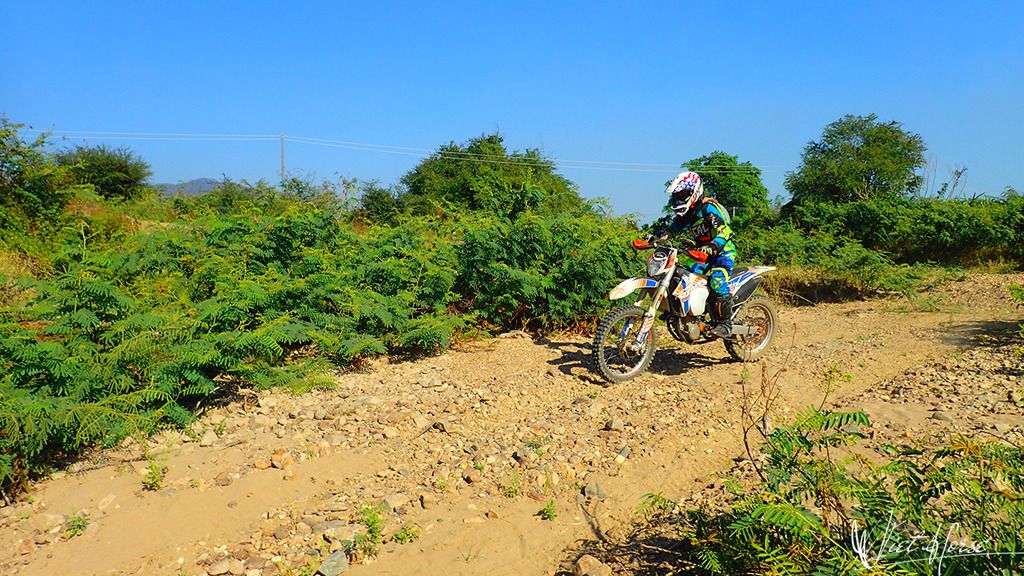 The boy 's doing good: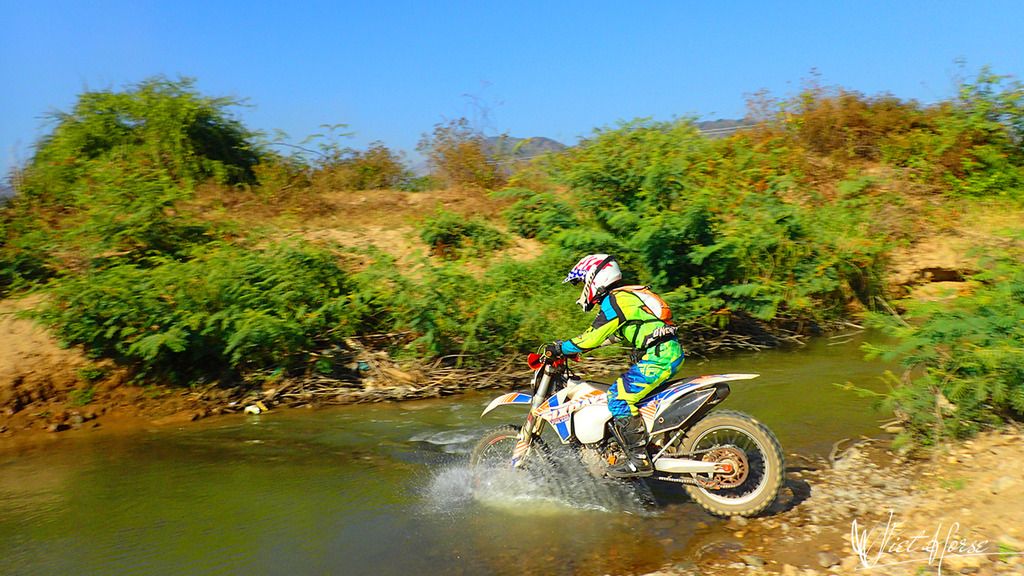 Wow…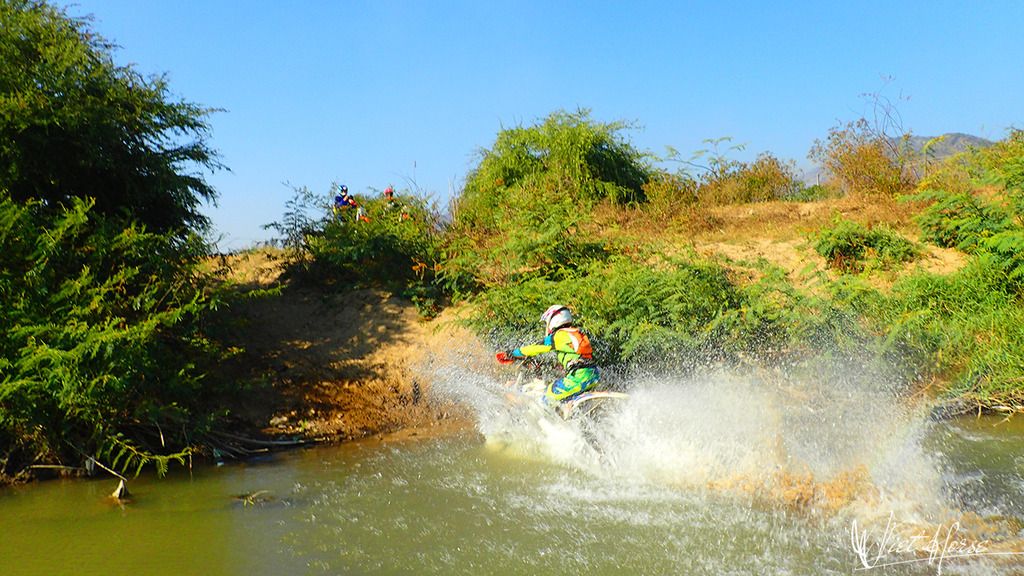 Looks like a bit off the targeted landing point: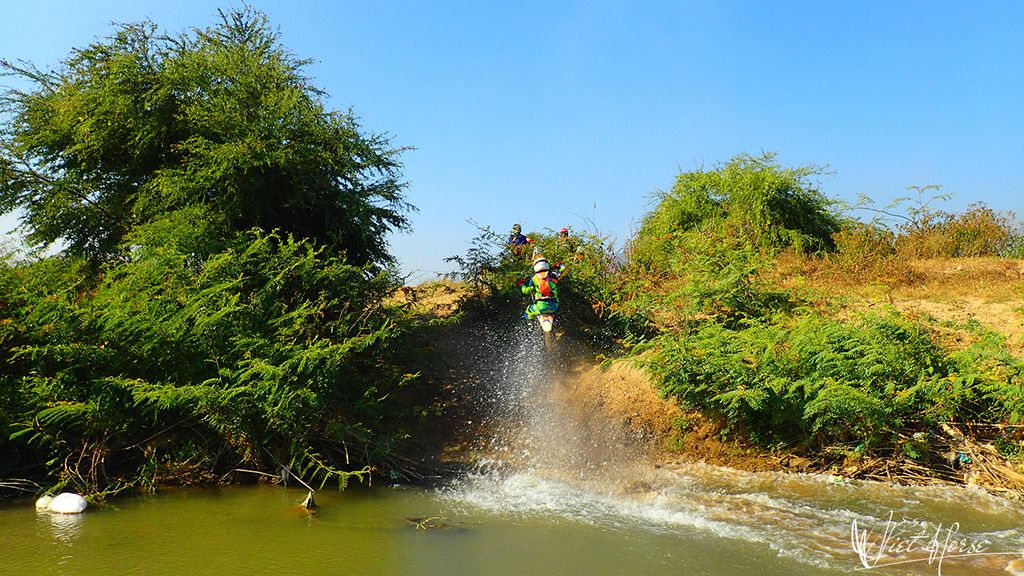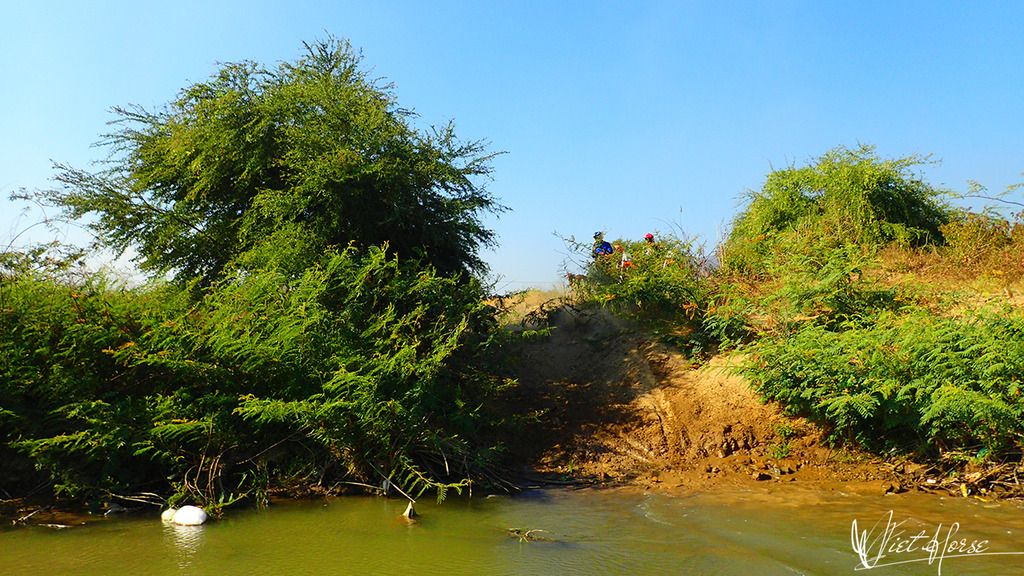 Just dropped his bike nearby, no nightmare 🙂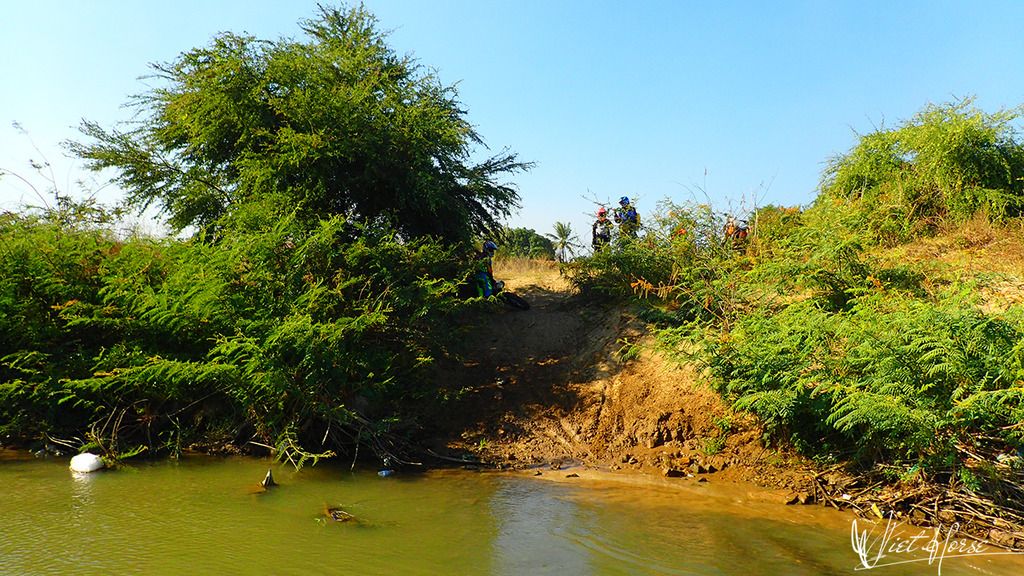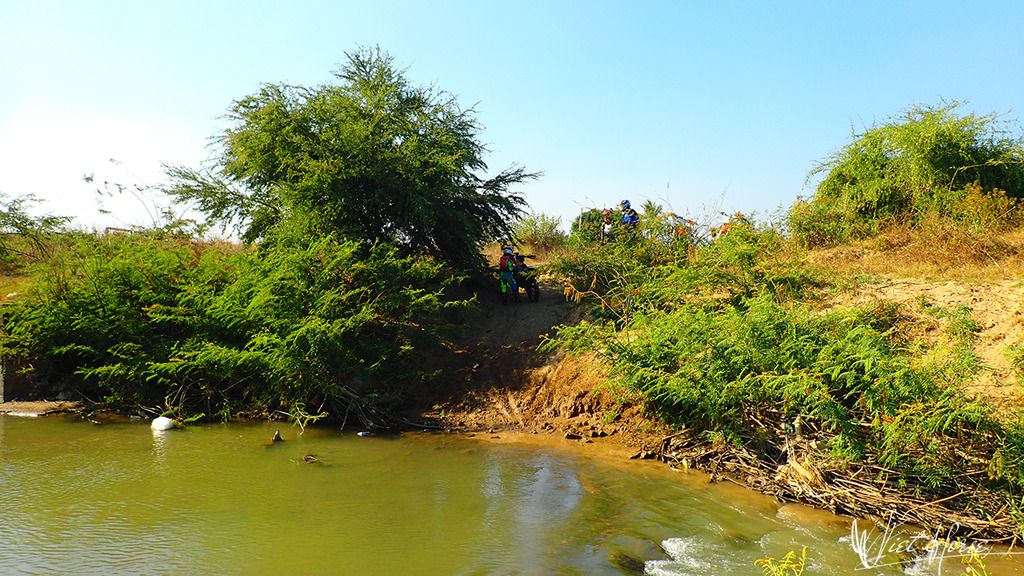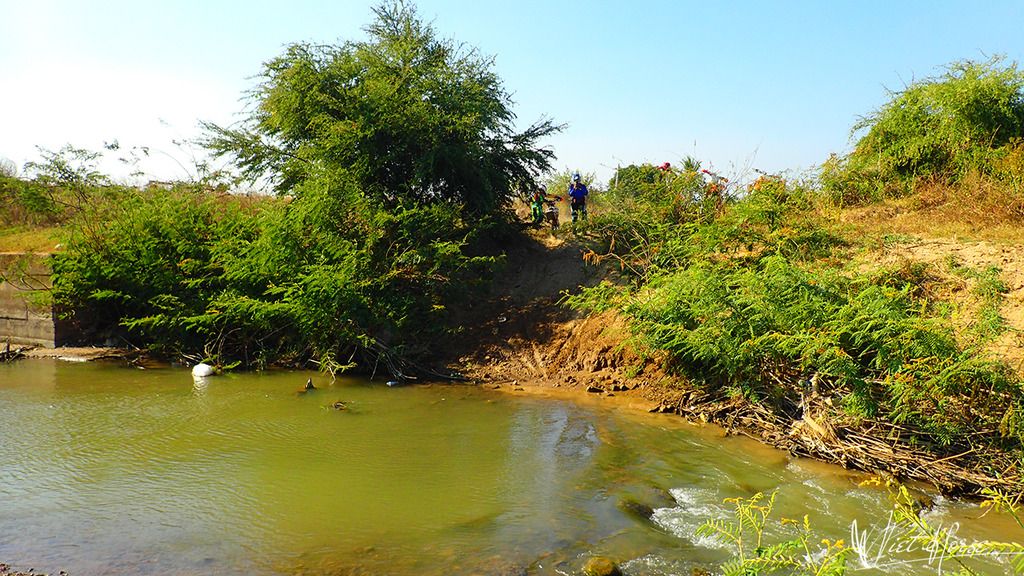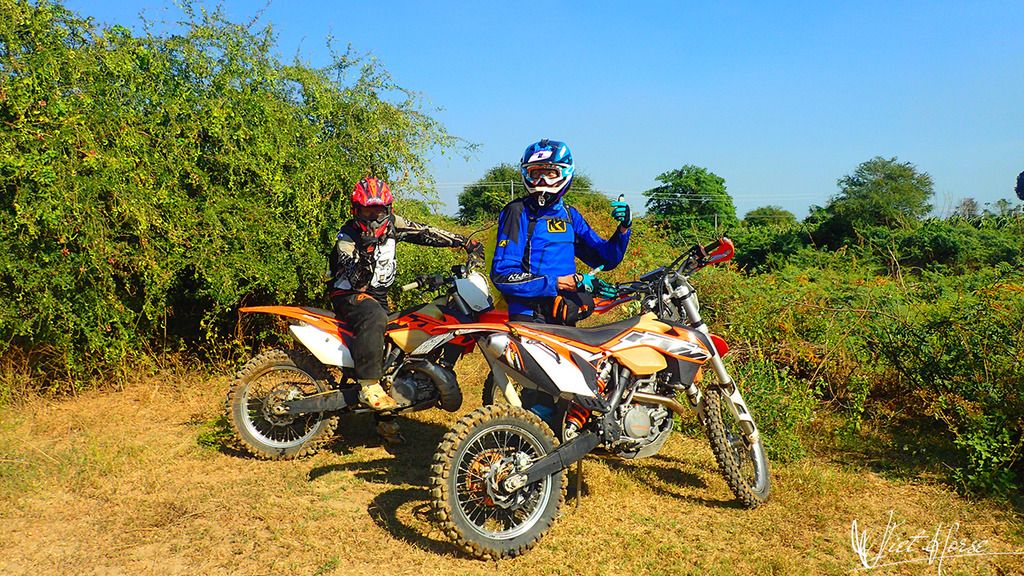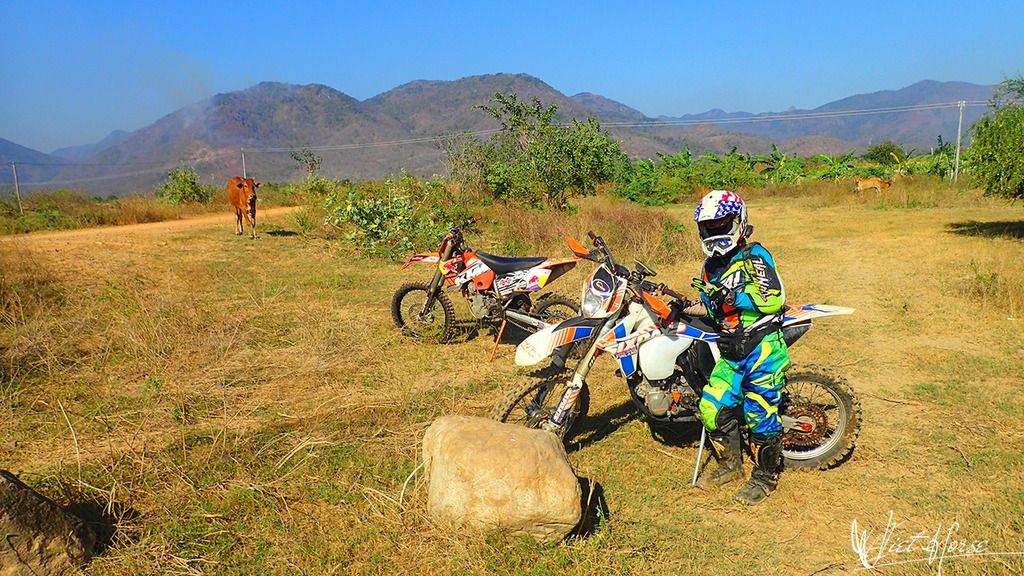 Reached my friend's farm, still under construction. Great to see friends all around: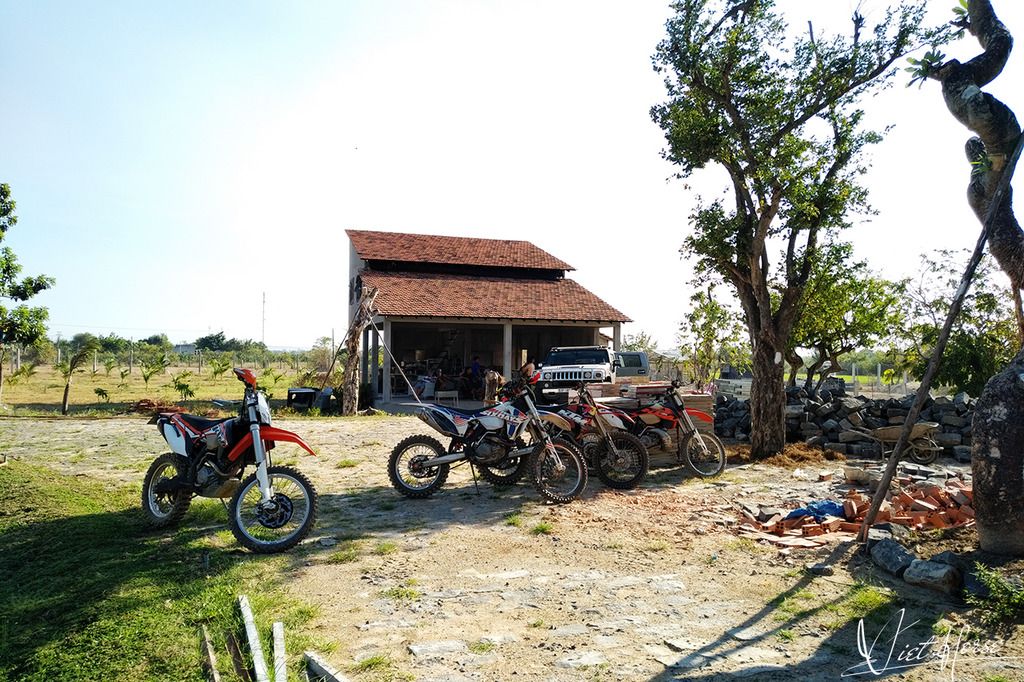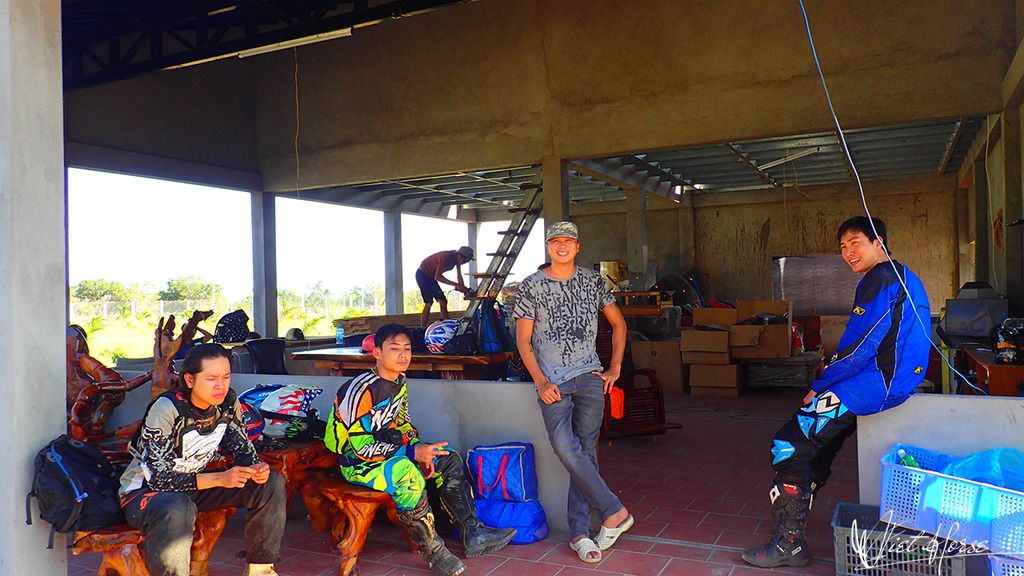 Someone had some good rest: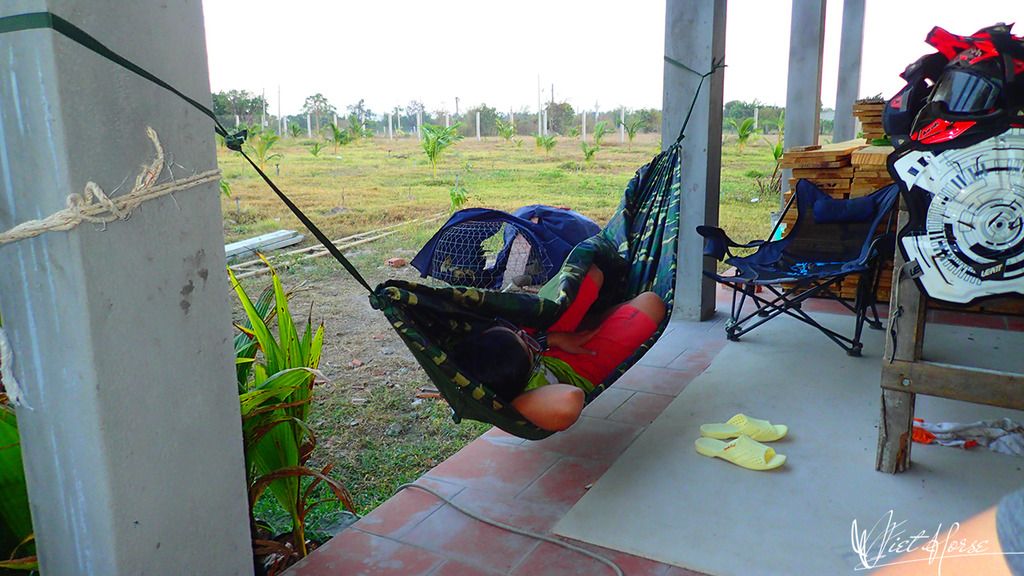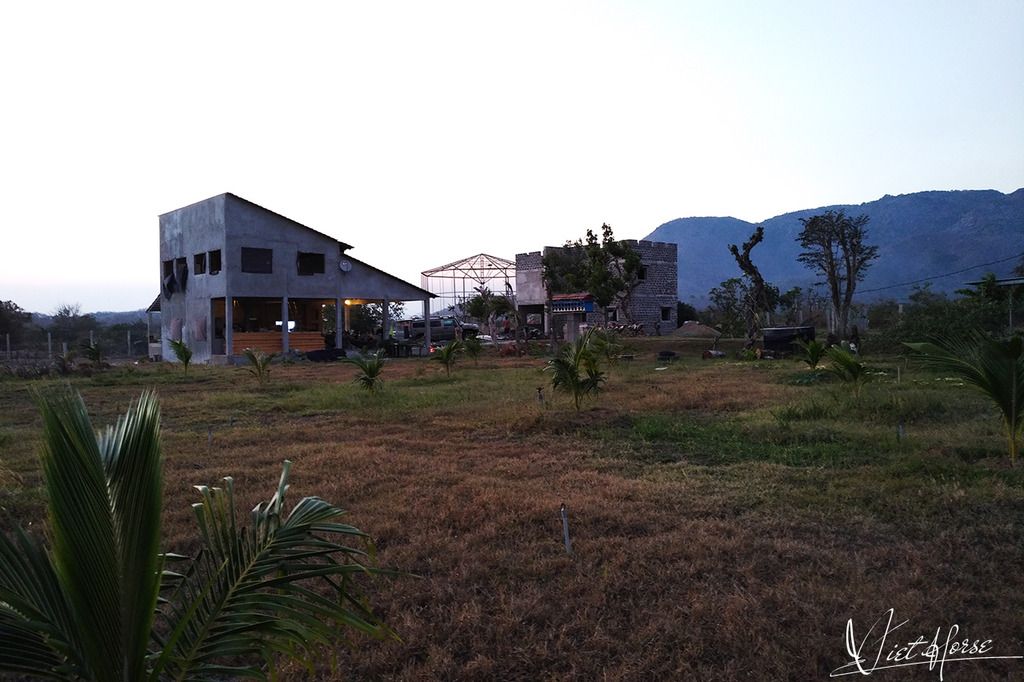 Time for a fire and BBQ night: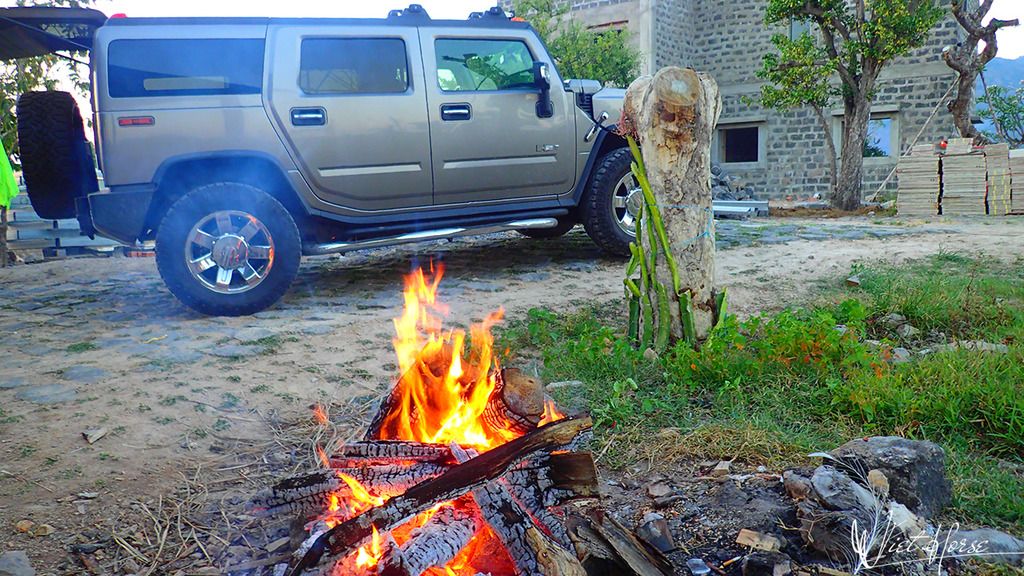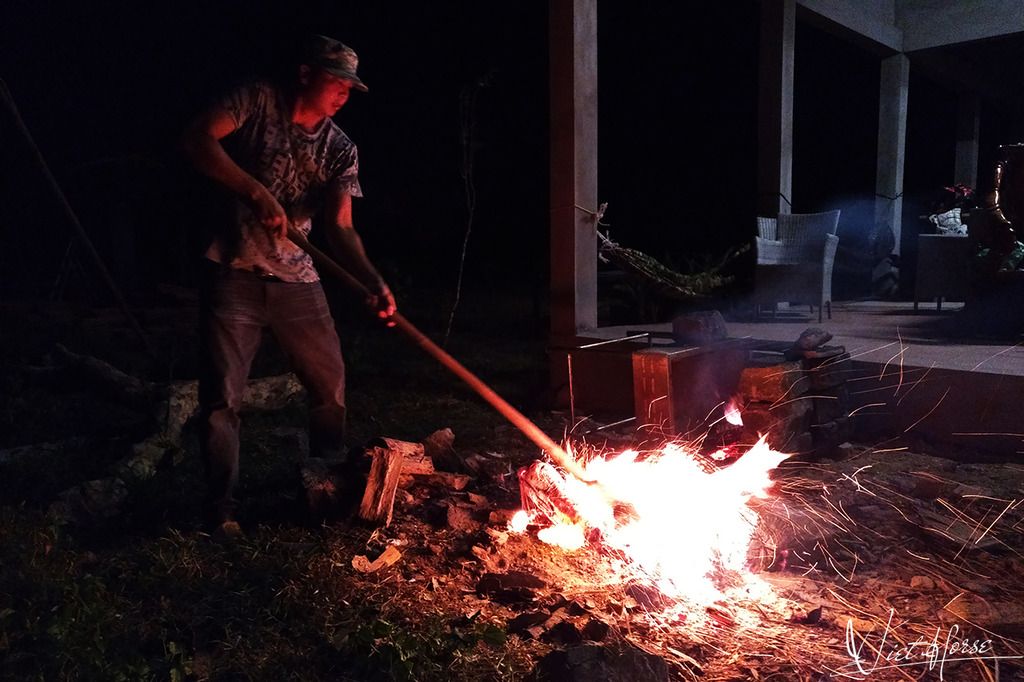 Good food served by the farm owner: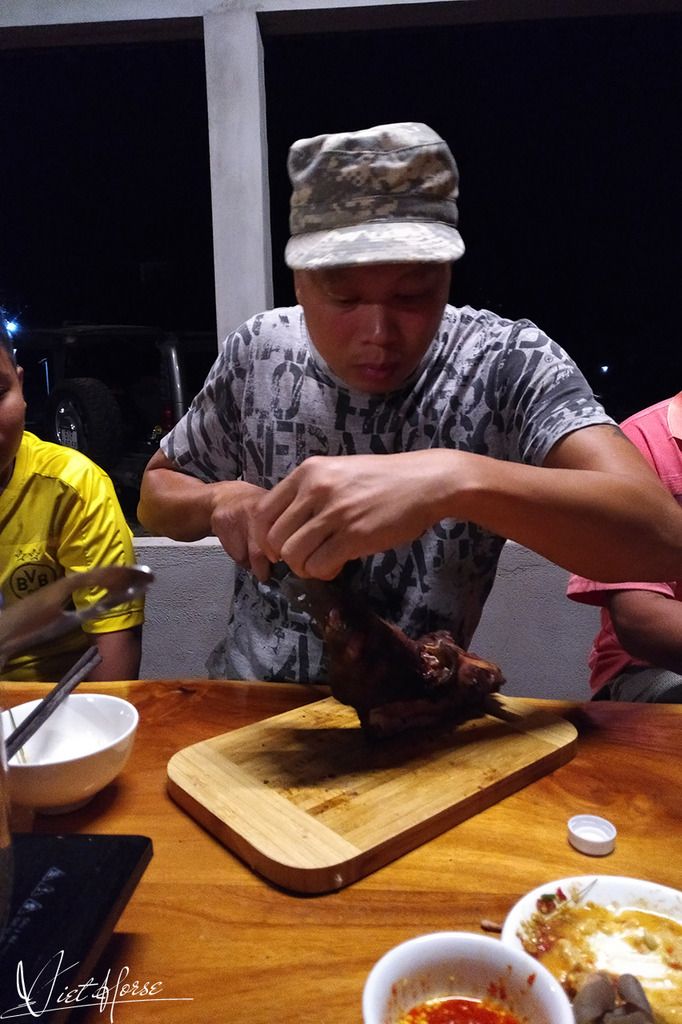 That's it for the first day offroad