It sounds impossible to find a perfect bike 🙂
BMW R1200GS Adventure is kinda great bike in overall, but stupid problem could cause you a lot, first about money, second about the confidence during a road trip.
Most of 1200GS before 2012 having the same problem, the flange of fuel pump crack, after around 60-80k km riding. This caused fuel leakage and potential of fire as the crack positions are right on top of the exhaust header.
The result could be as bad as this:
(pix from internet)
You can find this on both side of gas tank, behind the fairing, near front suspensions location.
Look at the cracks: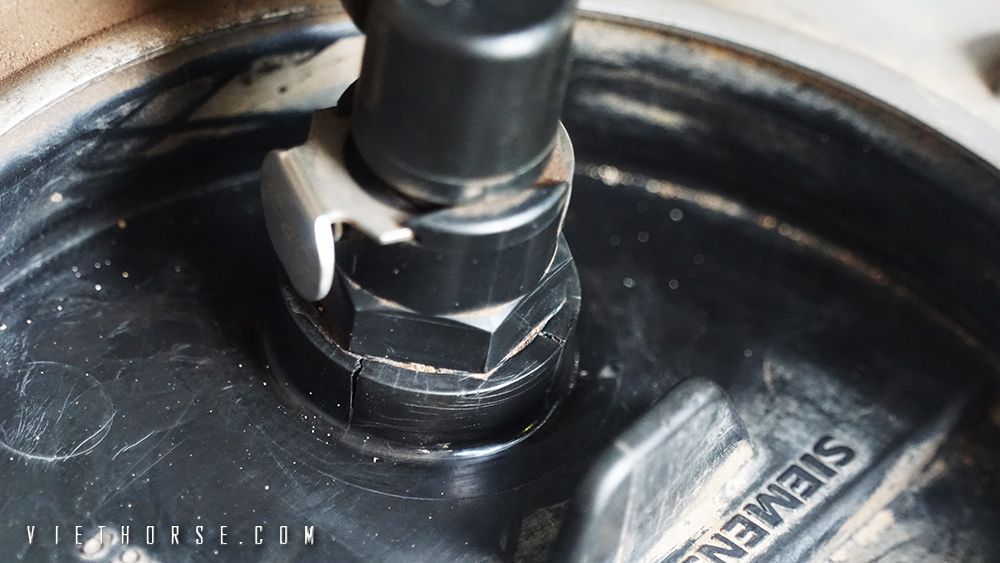 There are few solutions for this, either by BMW or bikers. BMW provides a metal ring on the 2012 1200GSA air cooled bike on ward. Someone use a clamp instead.
And here, I show you some cheap mods which you can easily fix with very minimum cost.
Get a 27mm PVC water pipe, cut a short piece, approx. 5-7mm:
Heat up the pipe piece a bit so it can snug in perfectly outside of the flange.
Apply some epoxy glue to the cracks and all around the flange to be safe. I use JB Weld epoxy, which claimed as strongest bond in the world 🙂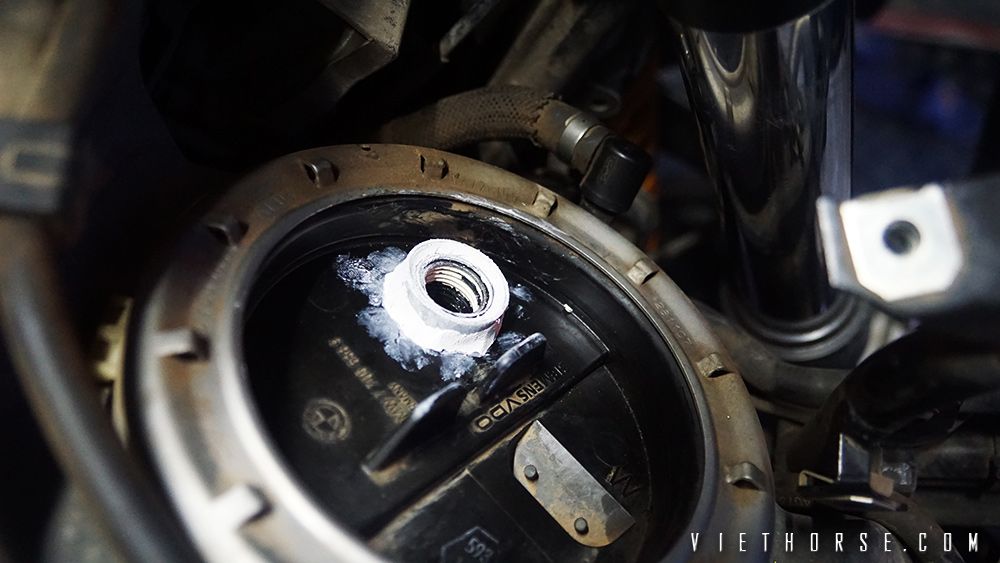 Fixed:
Or we can go for another option:
So far it's ok.
How long this fix can last? Will tell you later 🙂