DAY 1
Friday night, leaving Saigon for Muine: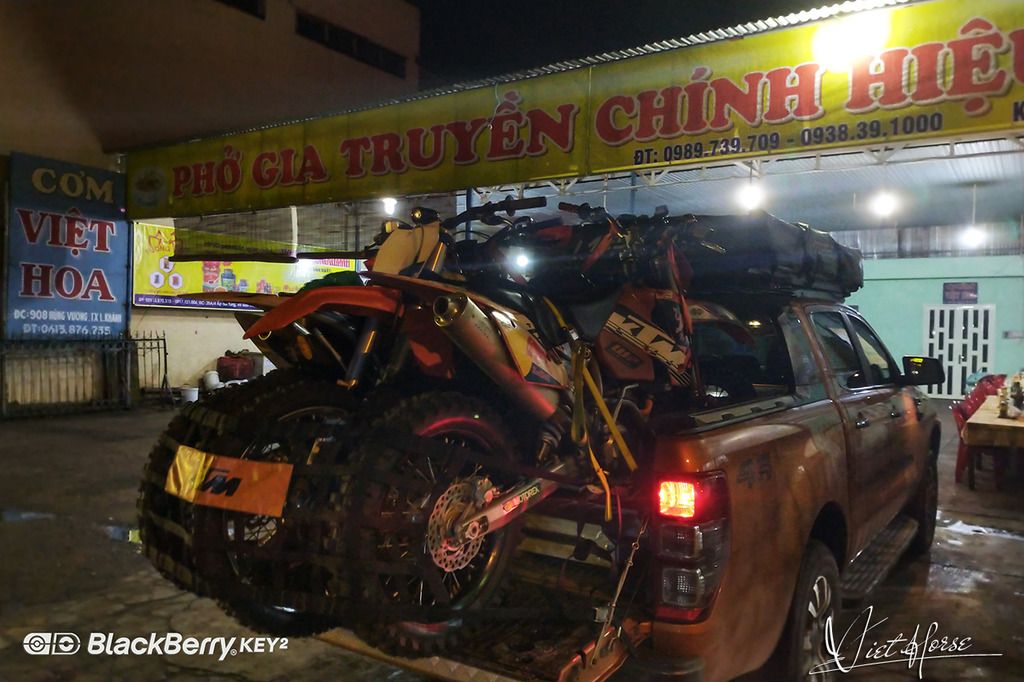 A big bow of Phở at our familiar shop on the way really boosted the feeling after a hard working week:
A real good night in the tent by the garage: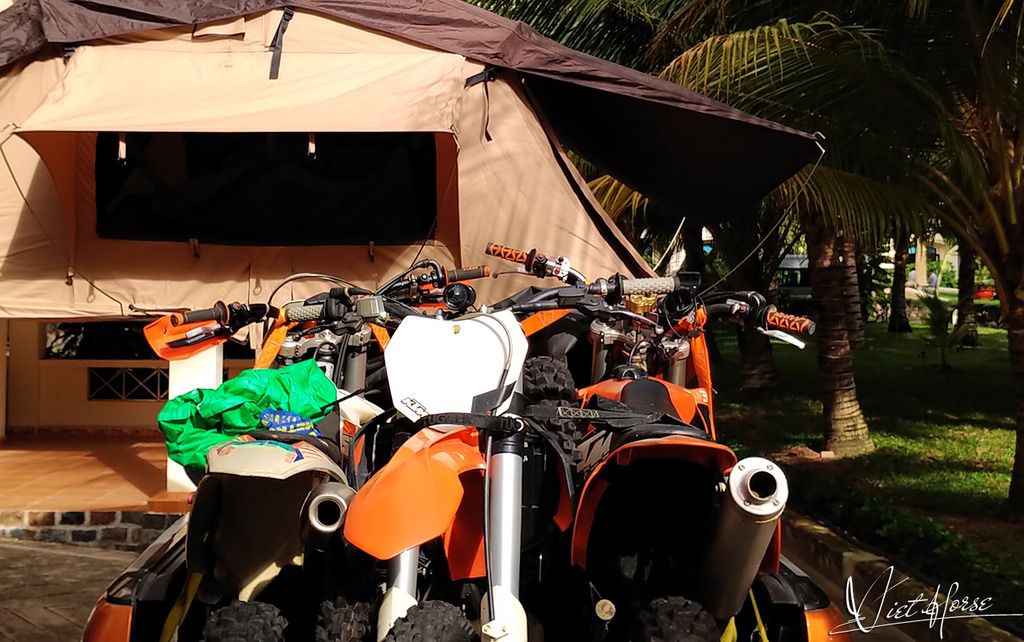 Started the ride day quite late in the morning as it was high tide season, we could not ride along the beach early morning.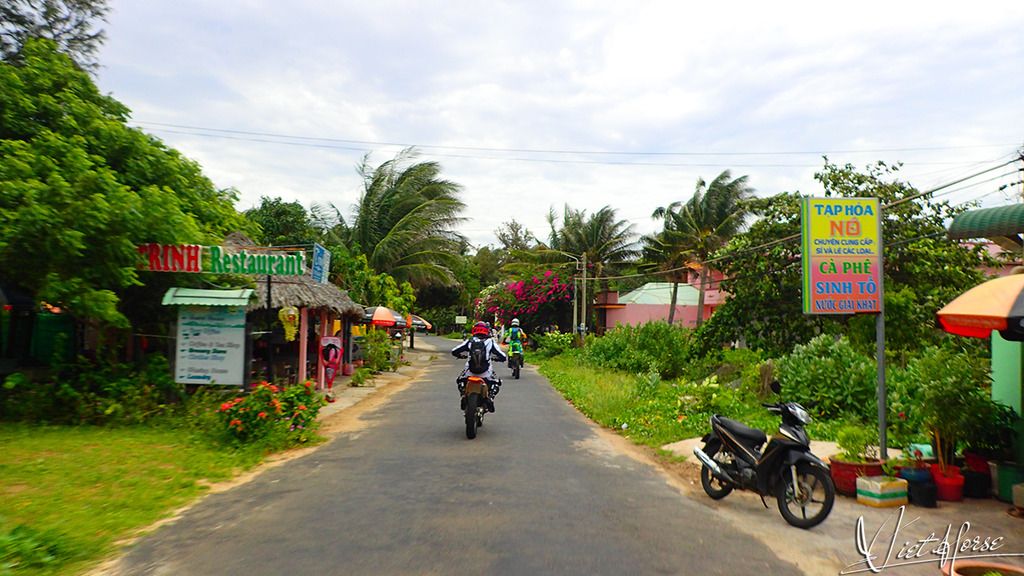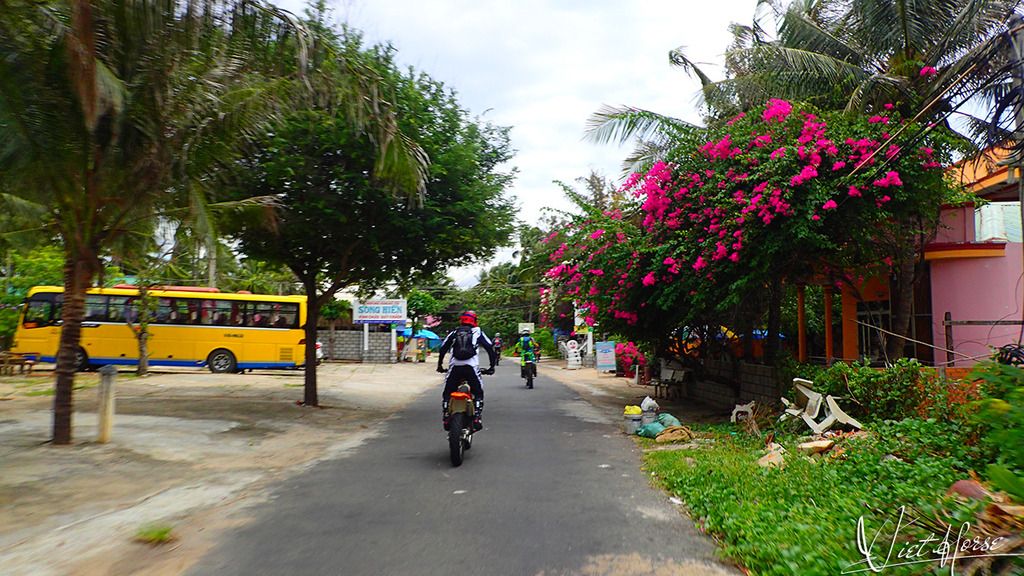 Noticed there the was sandy part but actually it was very thick sand, not fun to ride there. And my son 's still not yet be able to sit firmly on the bike when stopped. However, he's doing really great with his Ktm500 in some recent riding trips.
Left the beach, we turned to ride inside the dunes, the one called Red canyon. After less than half an hour riding on sand, nightmare started…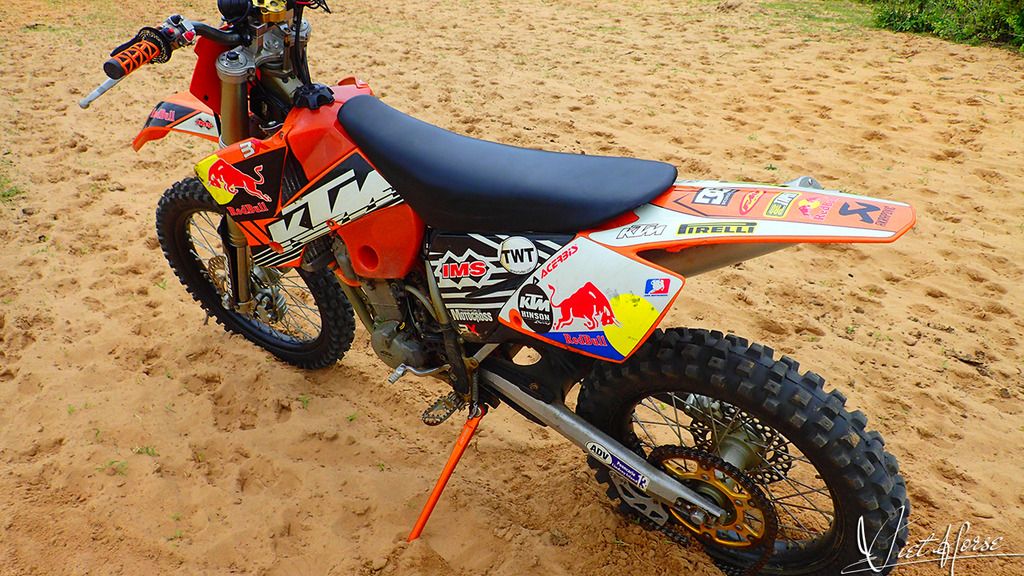 The bike was found no momentum to move even though the engine still reving.. rear wheel kinda locked…. Damn, I got my chain broken!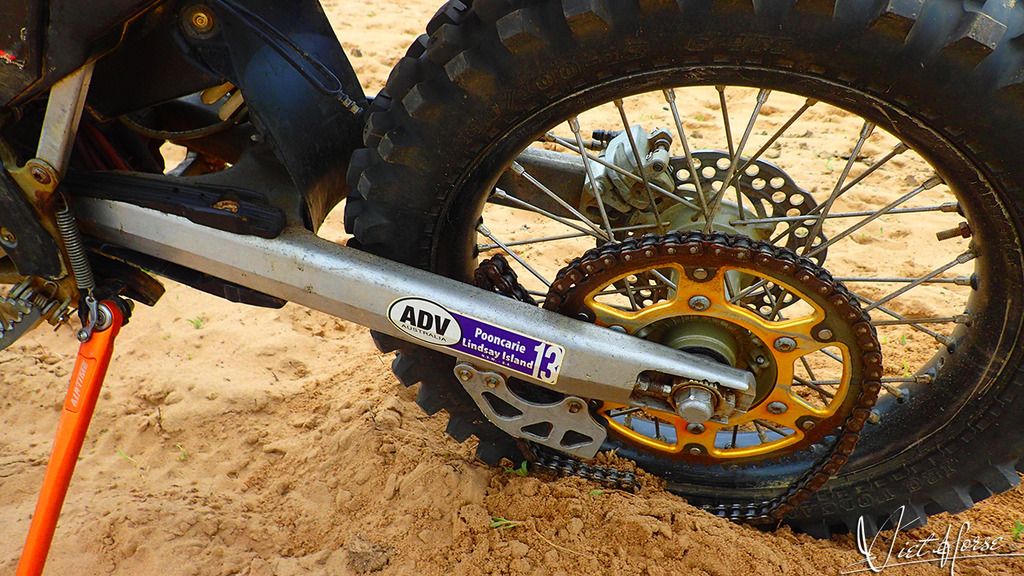 Too bad that we forgot to bring with chain tool and parts, so a friend came back to garage to get the stuff, I was just waiting around….
Chain saver arrived, and we had a pretty work on sand 🙂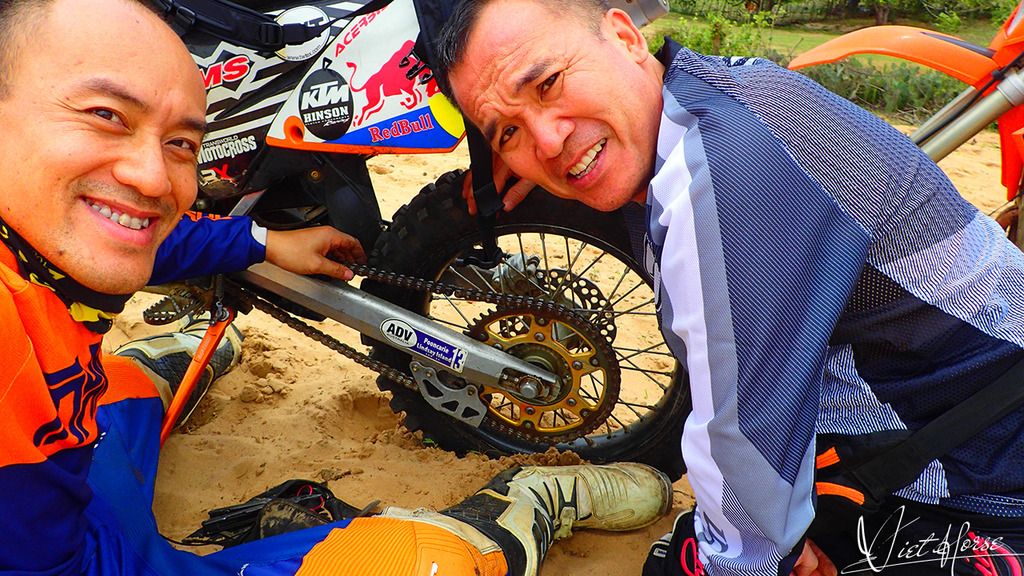 Things came together…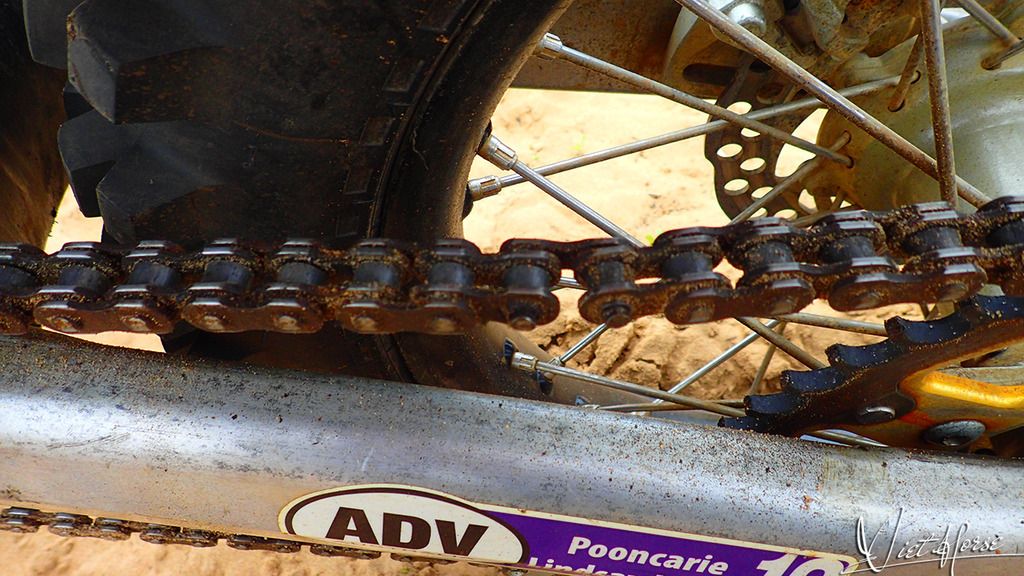 And completed:
We back to the sand trail and enjoy blasting the sand all around…
Hit the seaside dirt trail, this is fun route for big adv bike as well: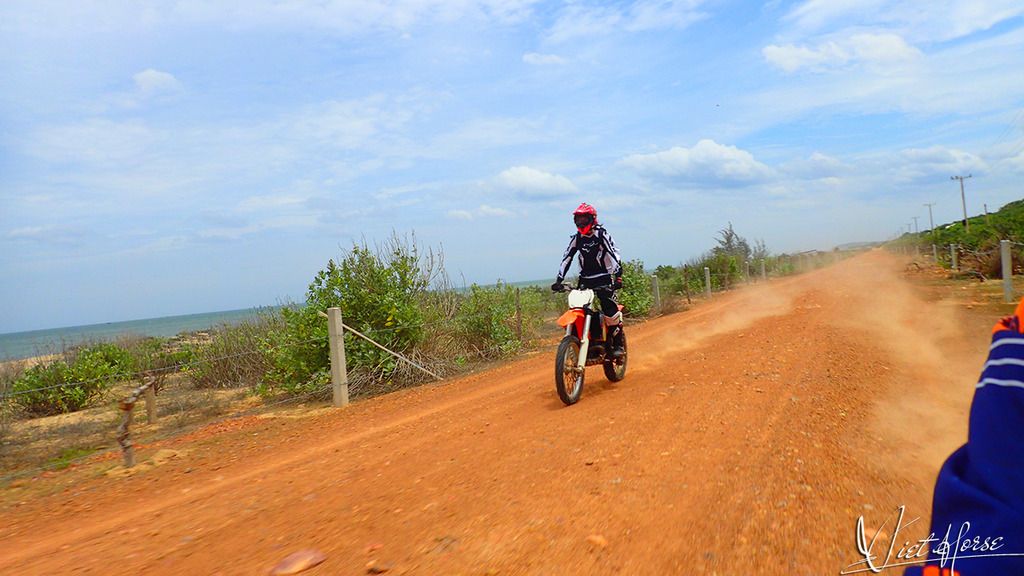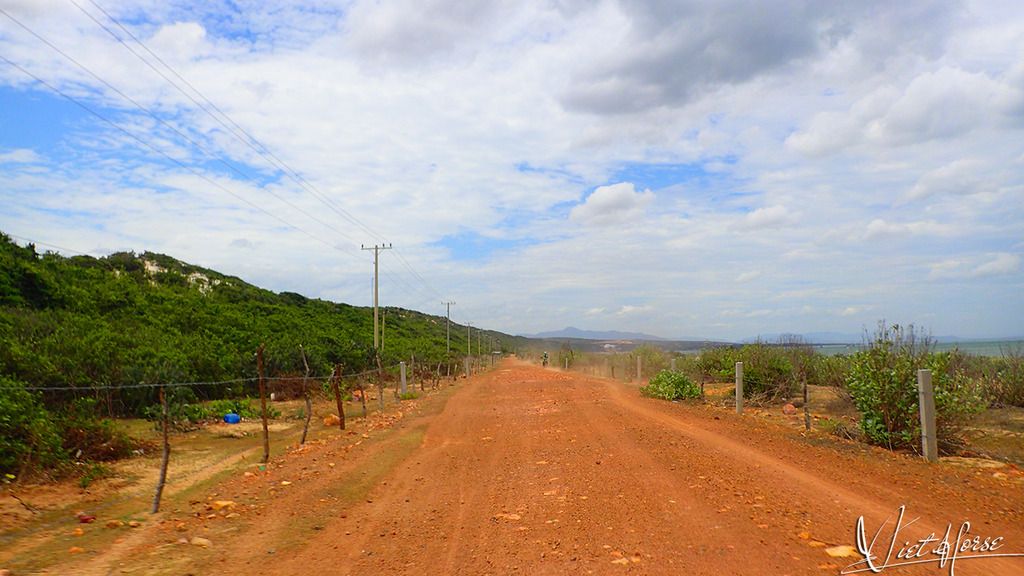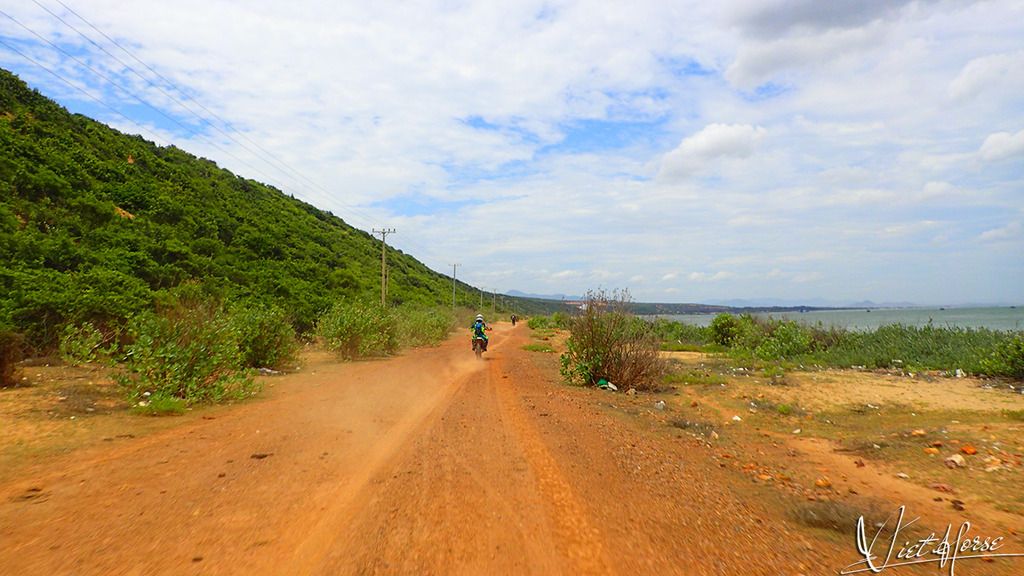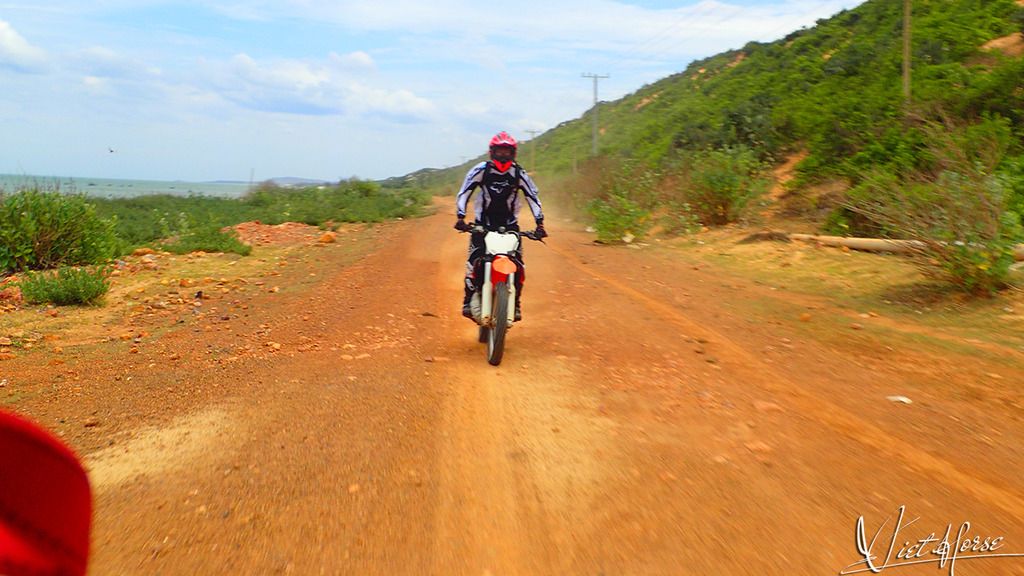 A bit on asphalt, no fun at all…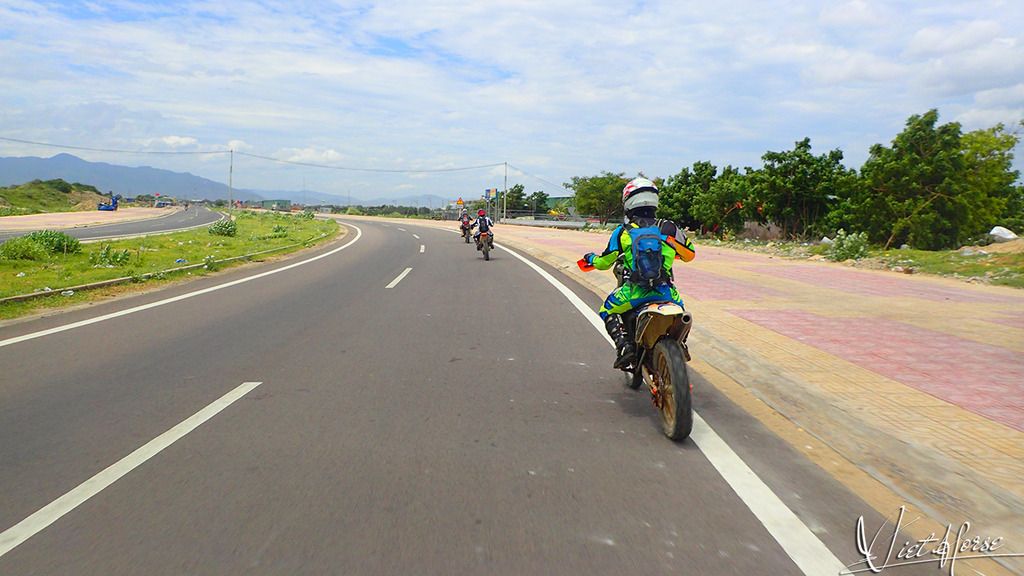 Passed the crowded area called Phan Ri Cua, we switched to the beach:
Look at all the rubbish on the beach… what a pitty…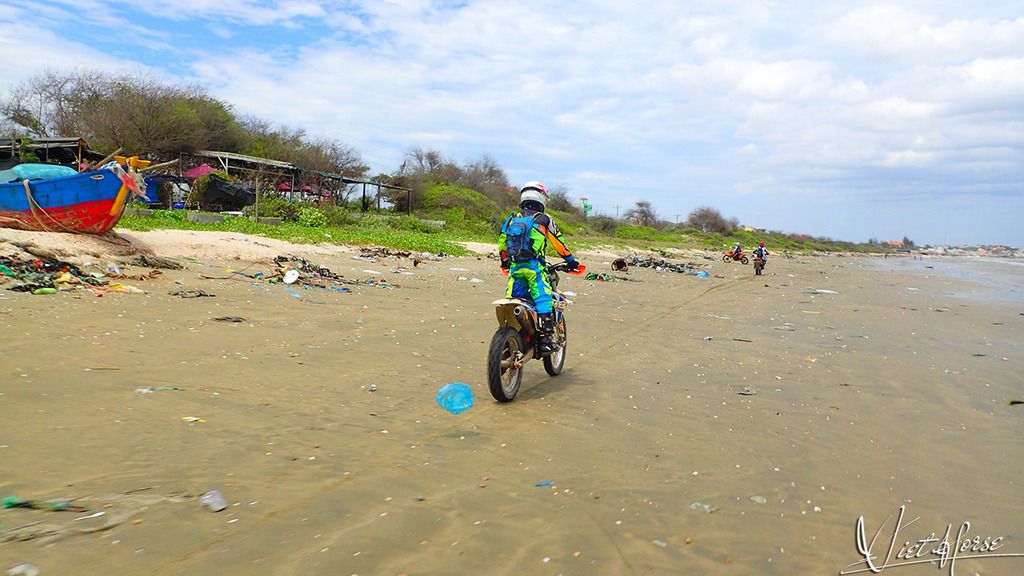 Cleaner part of the beach: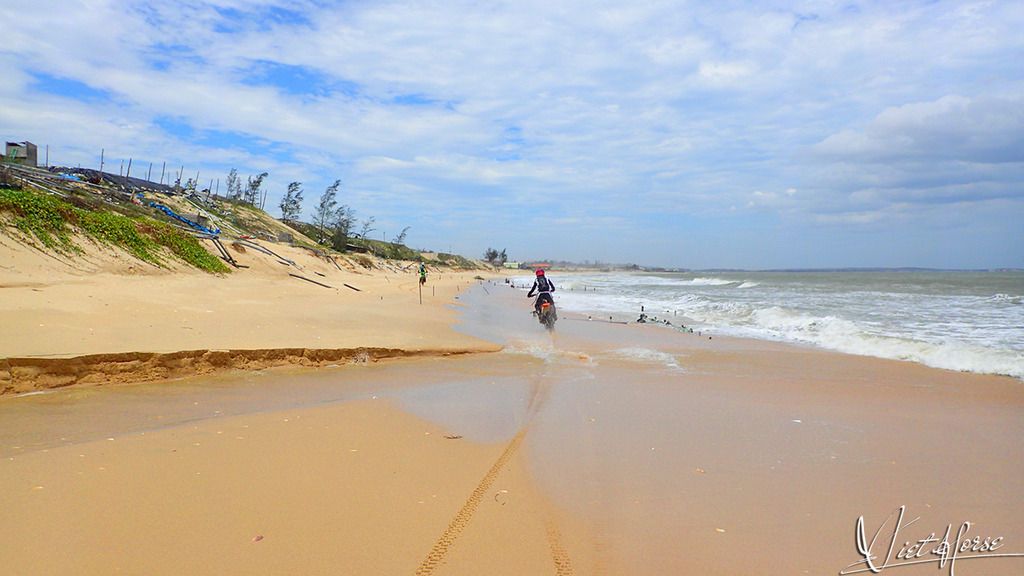 However, you can notice several of water pipes crossing the beach. Those are disposal line  or seawater supply pipes of the massive quantity of shrimp farms all along the beach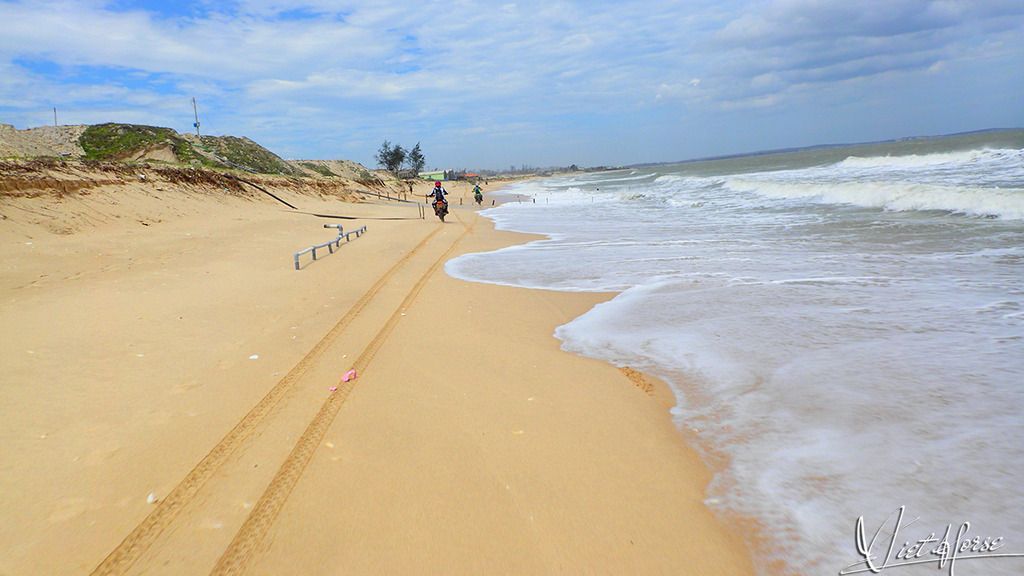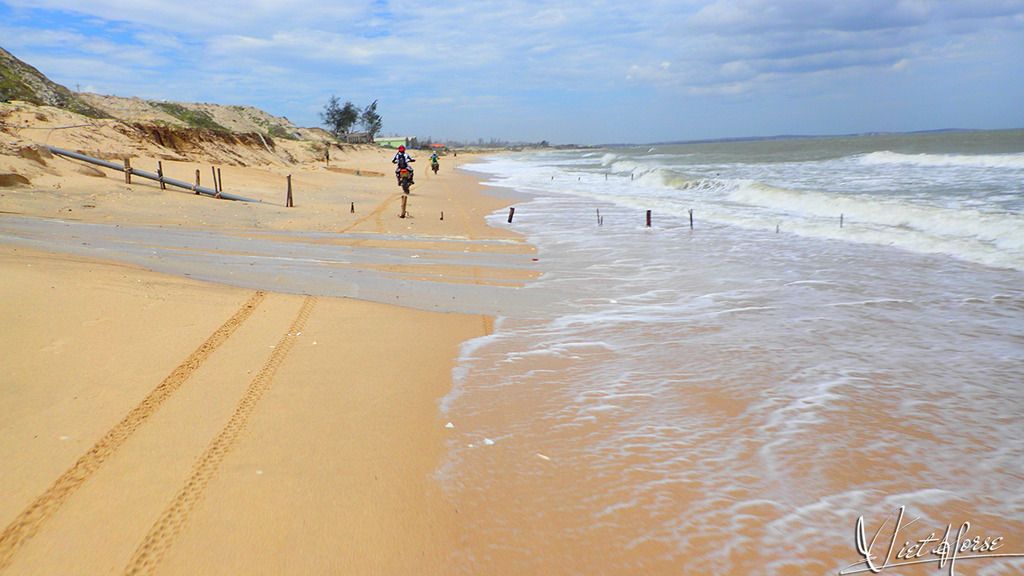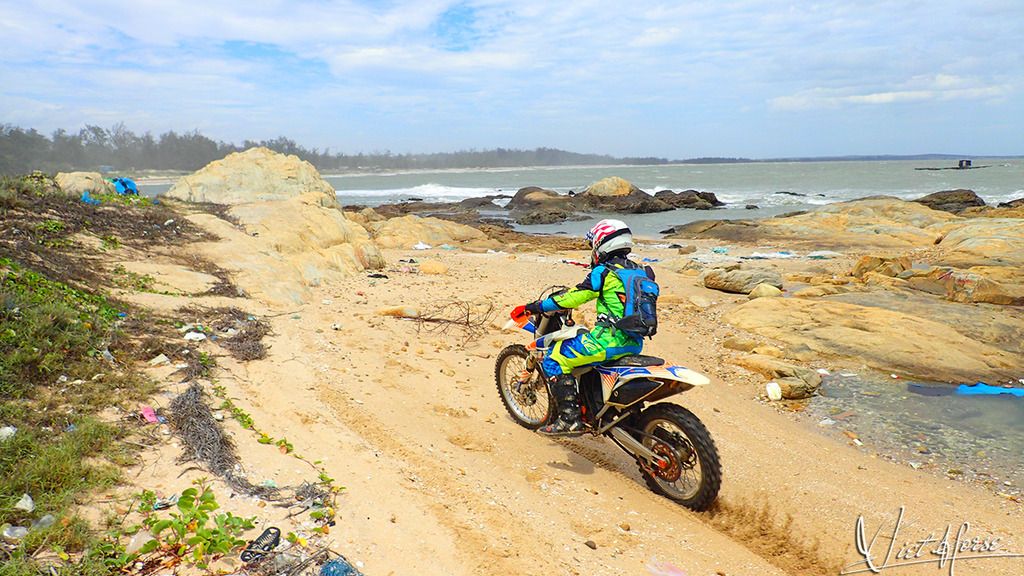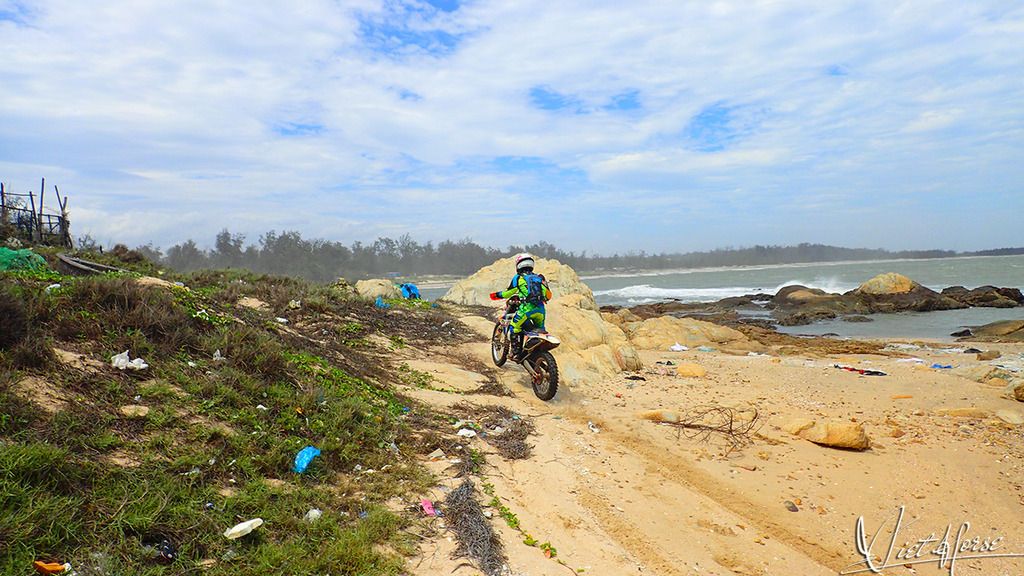 One of the dirtiest part of the ride: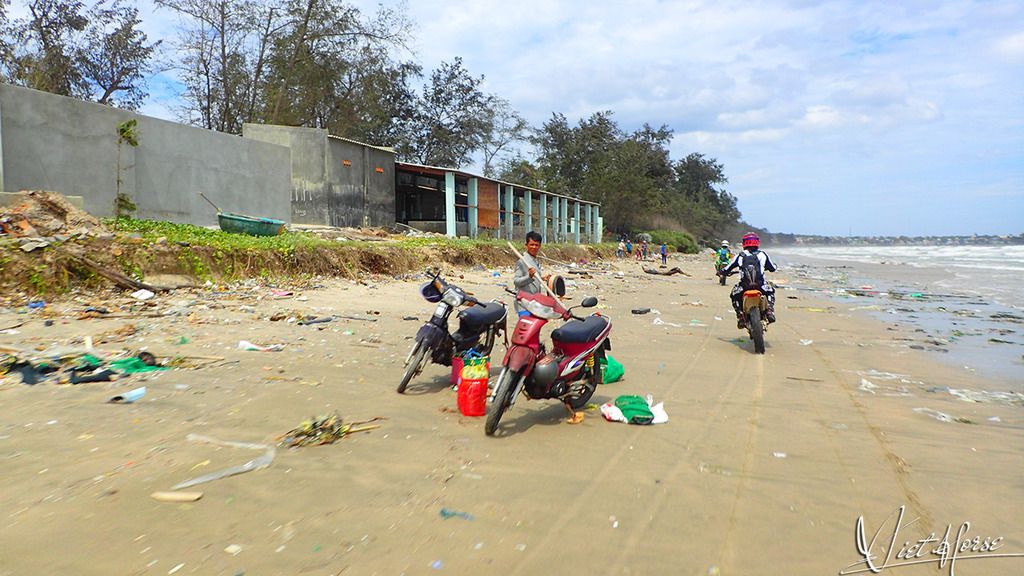 The time we switched to the inland trails: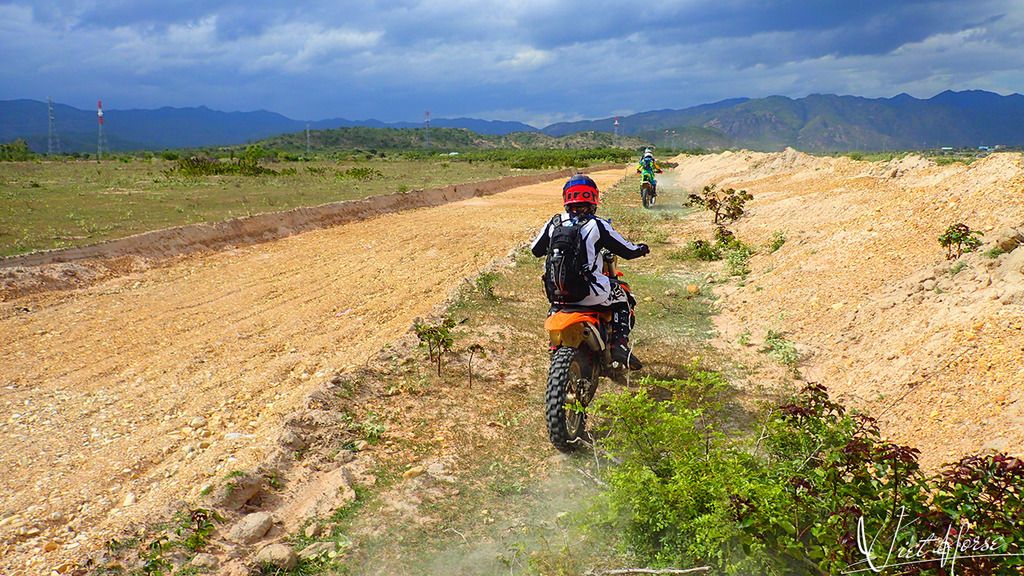 Not an easy part to ride thru someone's farm:
The master has fallen…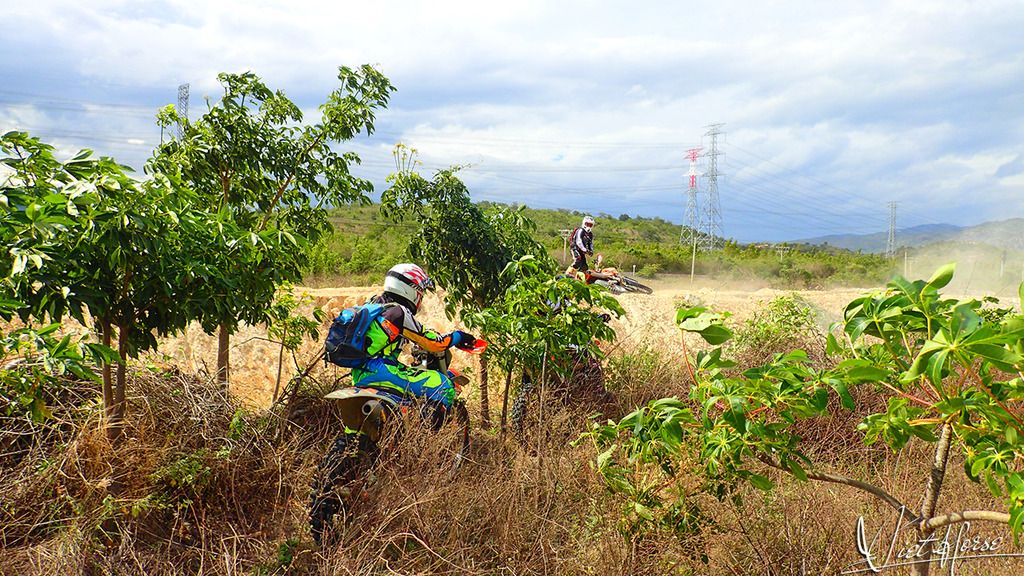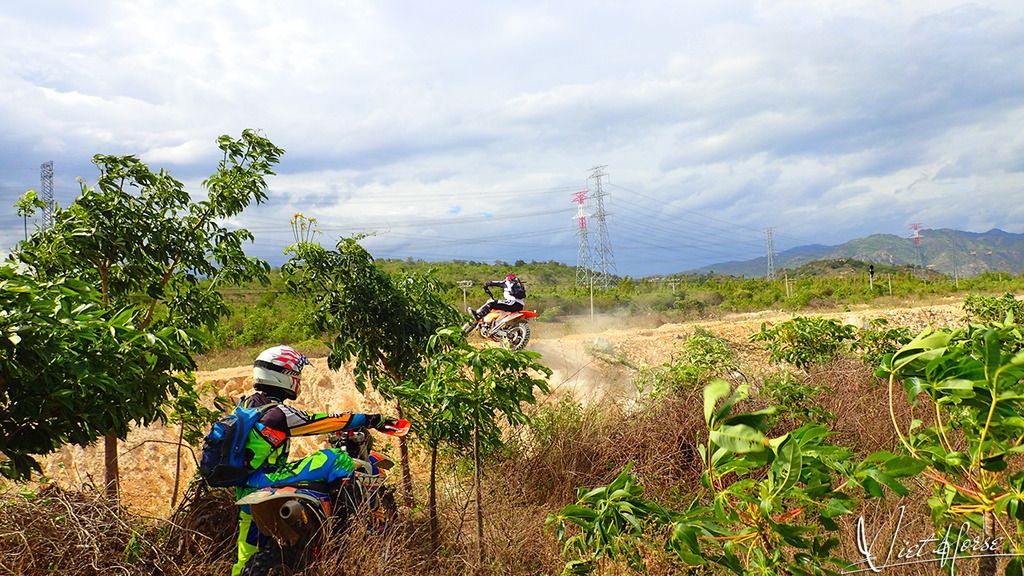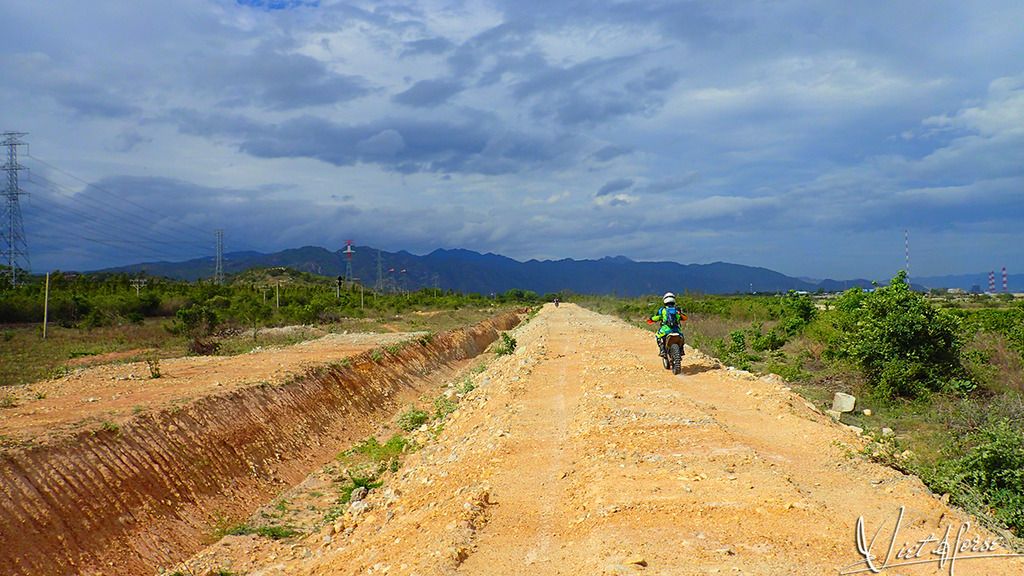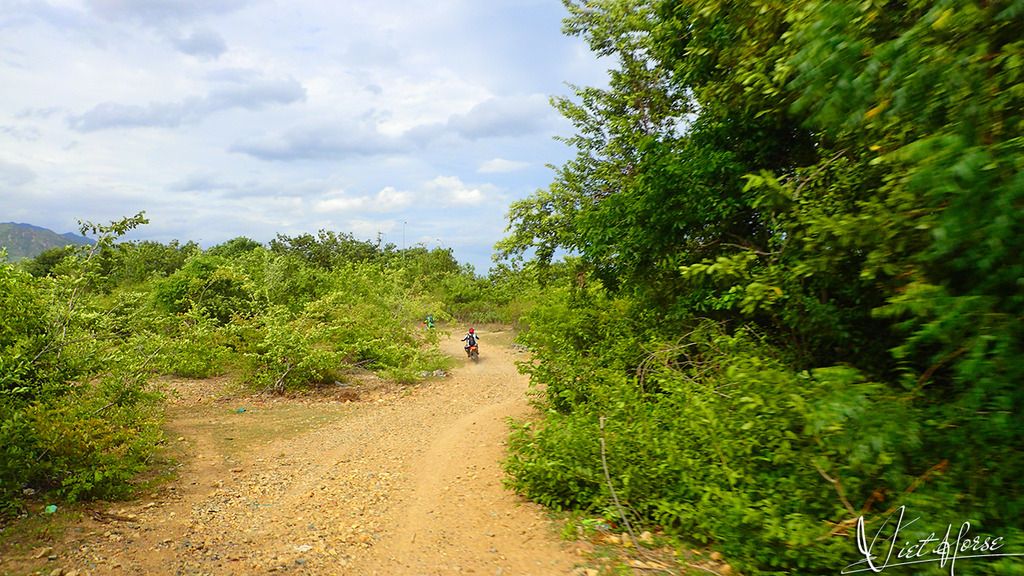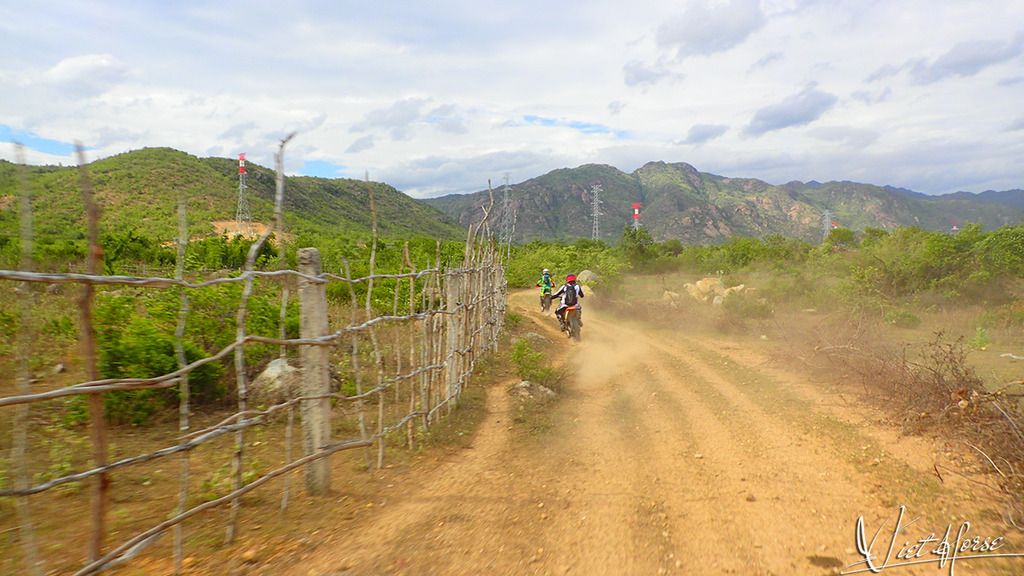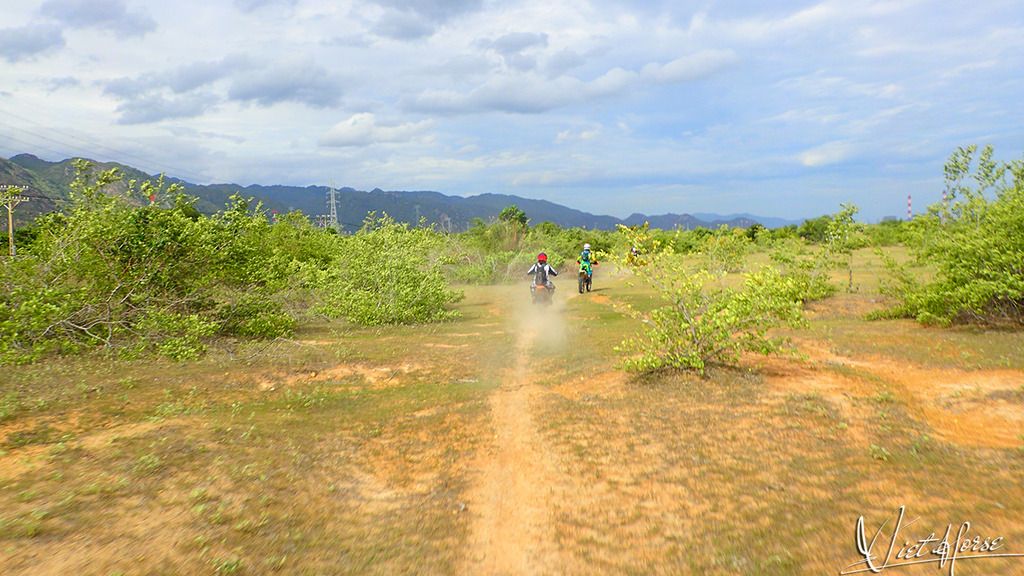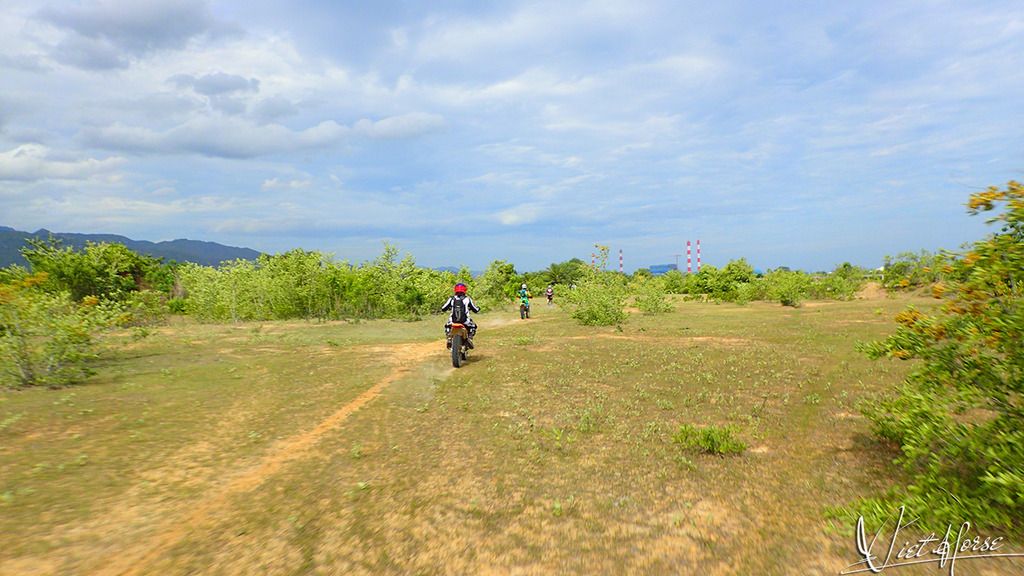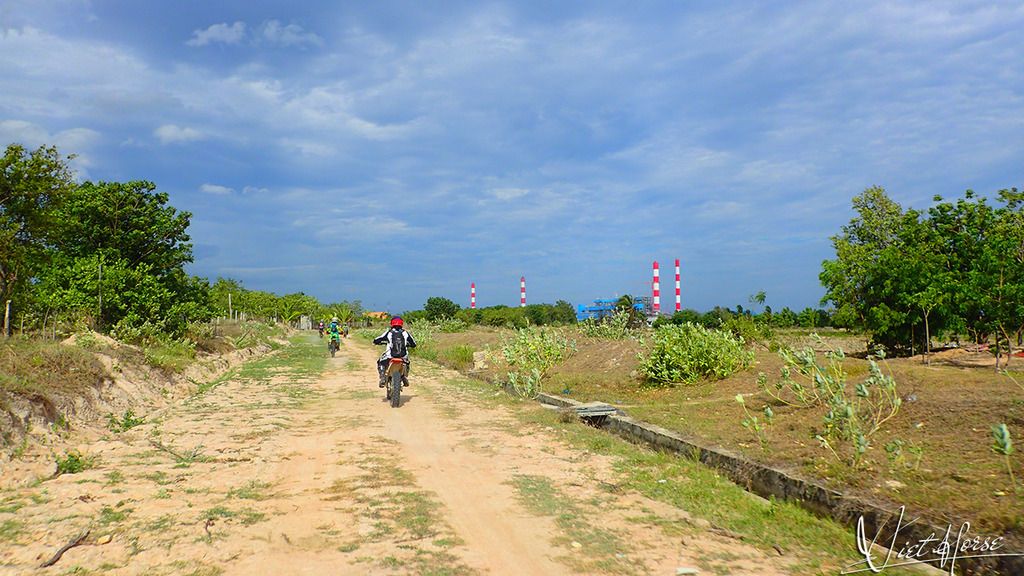 Hitting the mountain wall making us back to asphalt, this place called Vinh Hao beach:
Fun ride the seaside twisty road: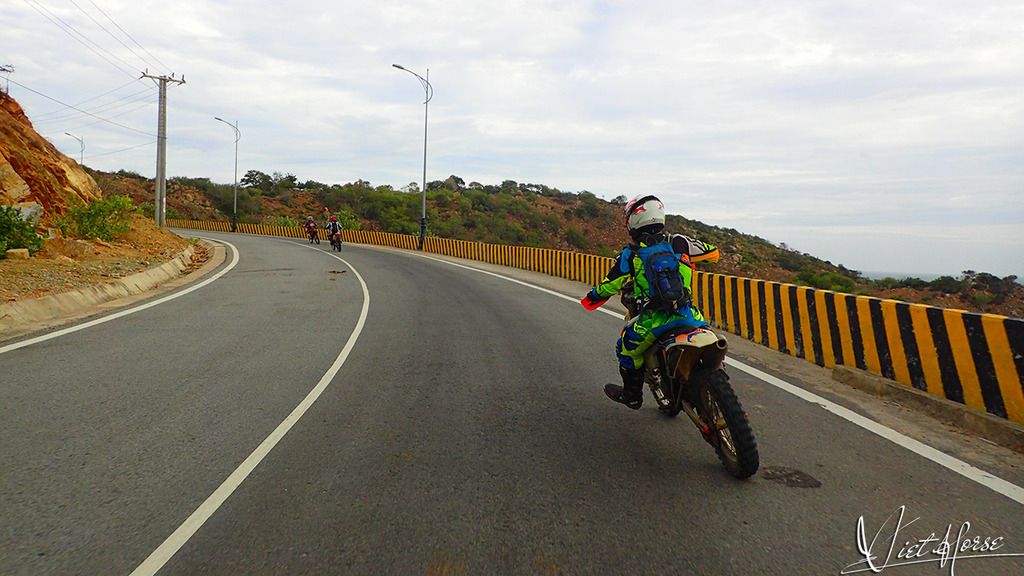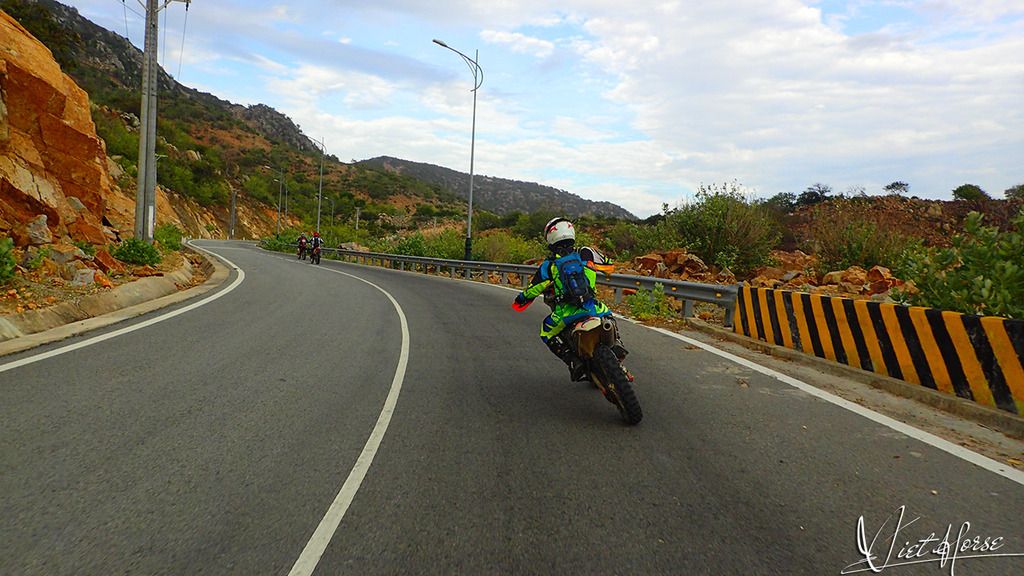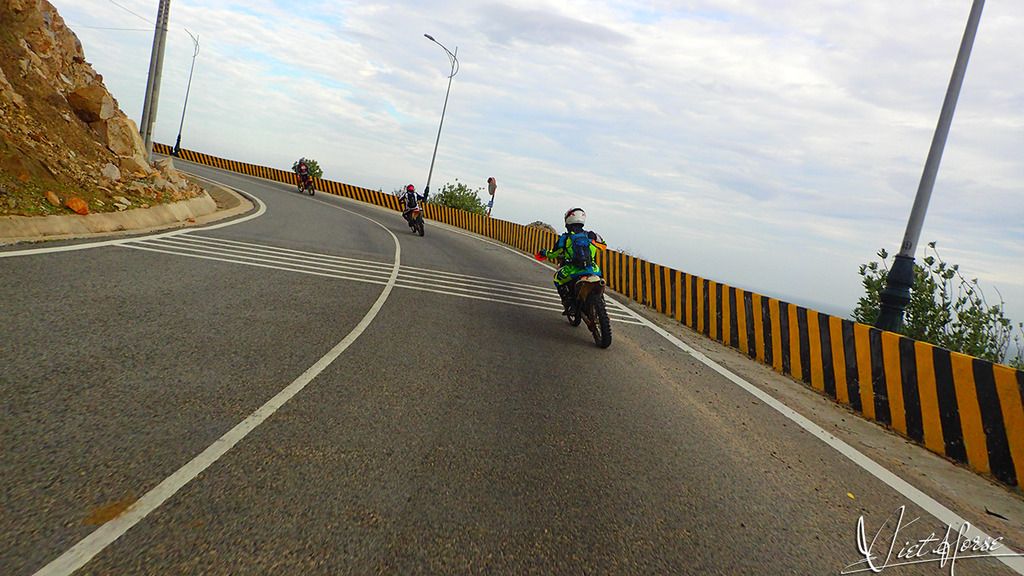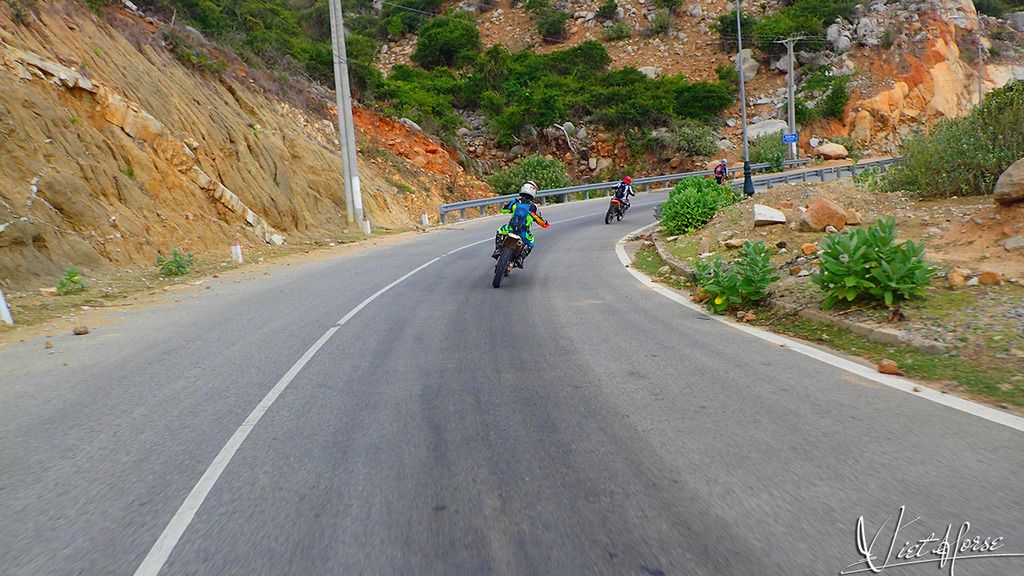 Cool lookout point after treating our enduro bikes as supermoto 🙂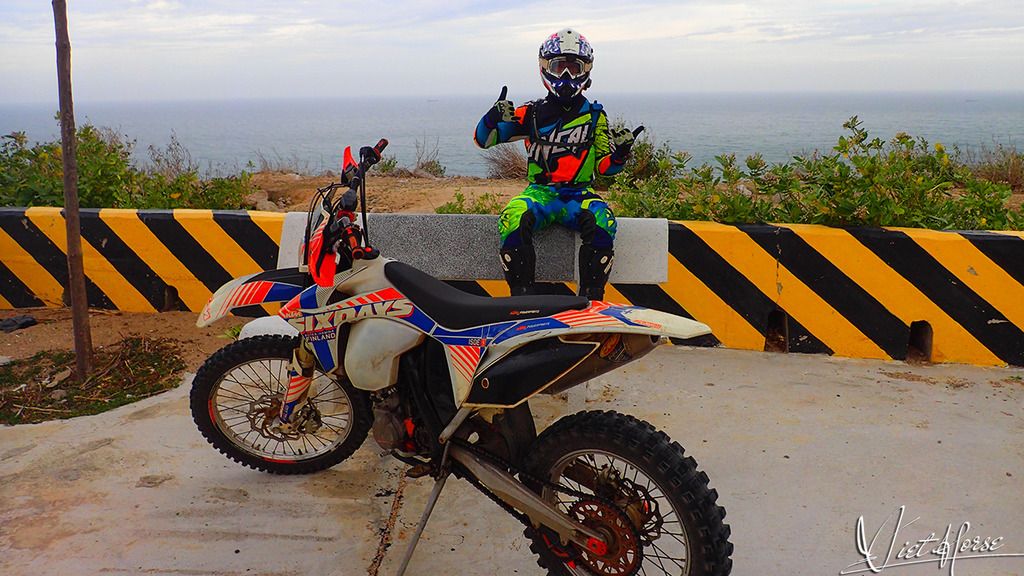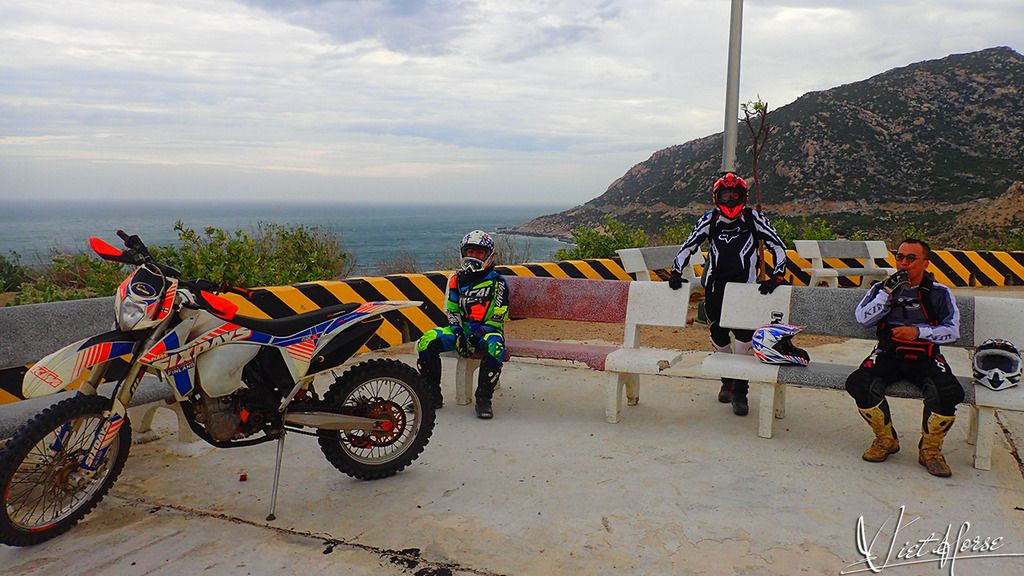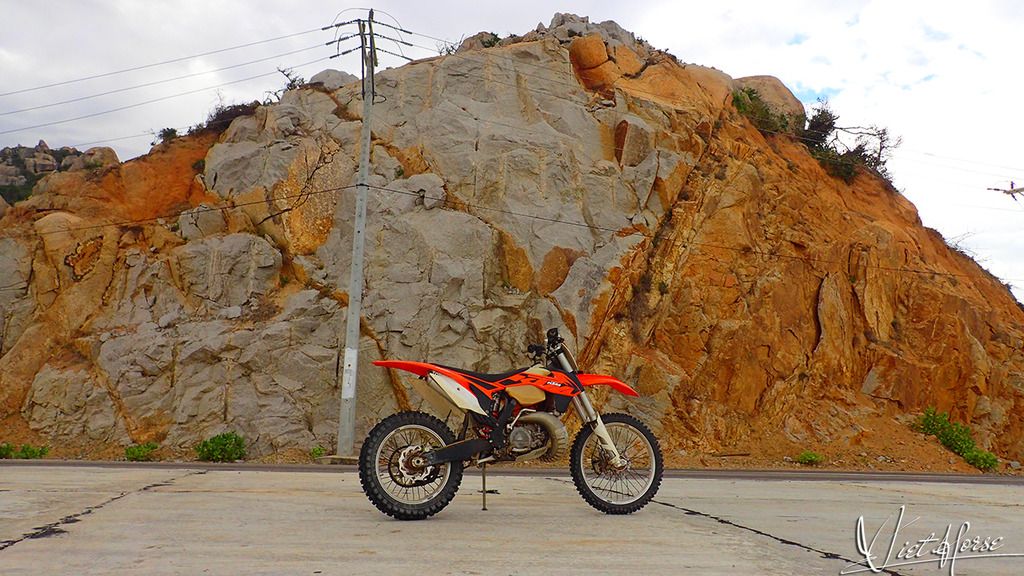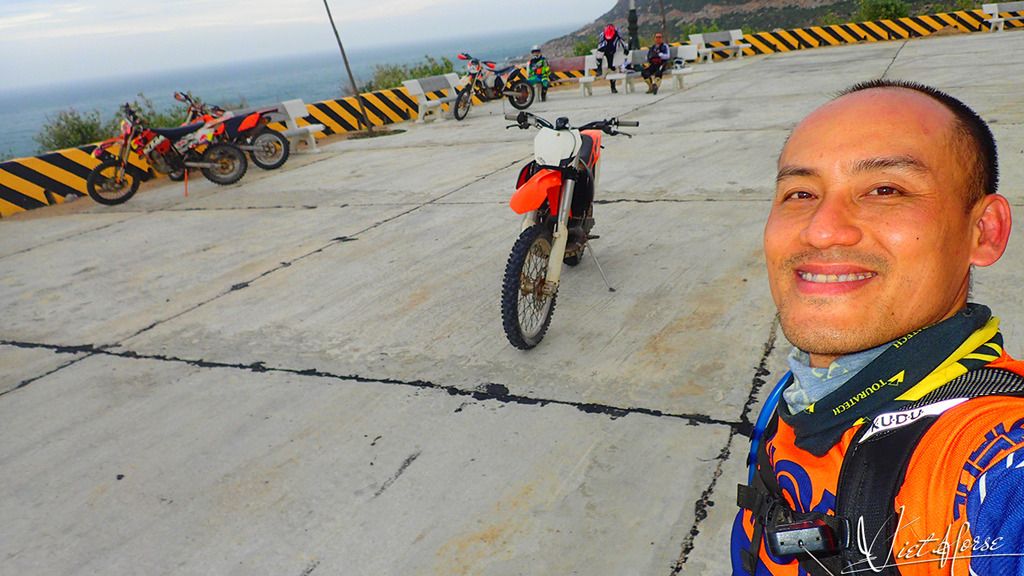 Reaching the Mui Dinh (Dinh cape), great sand dunes in Phan Rang.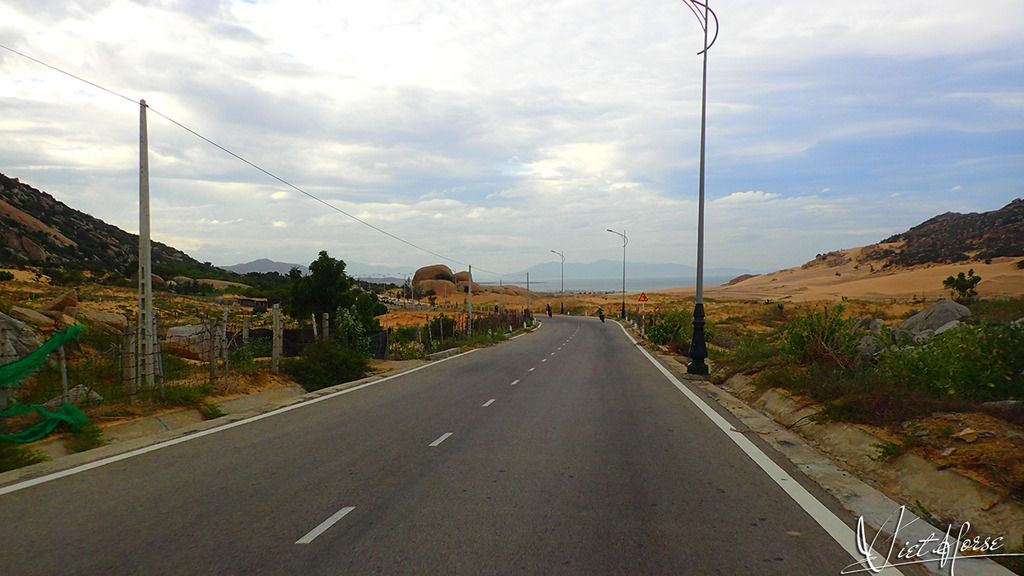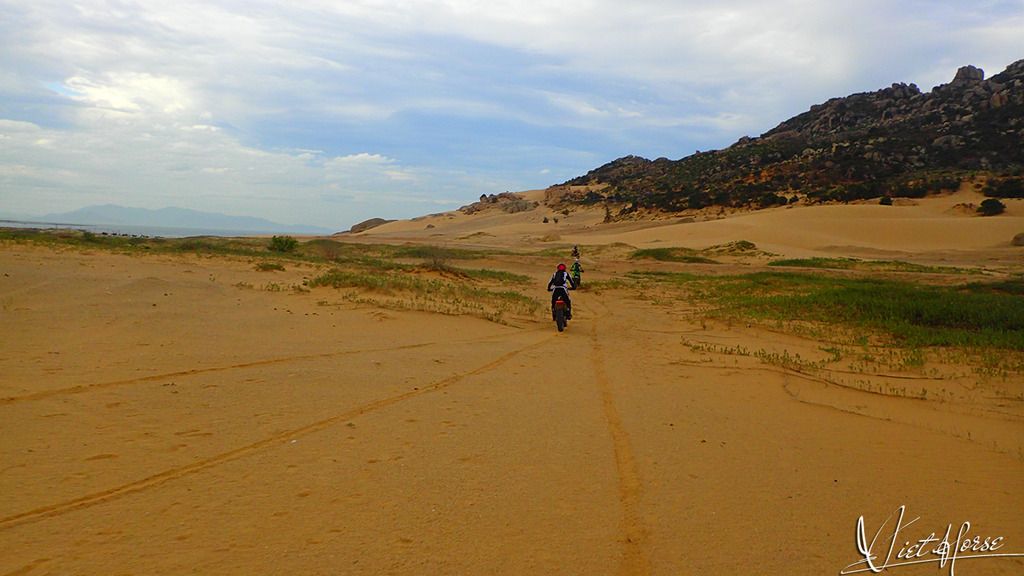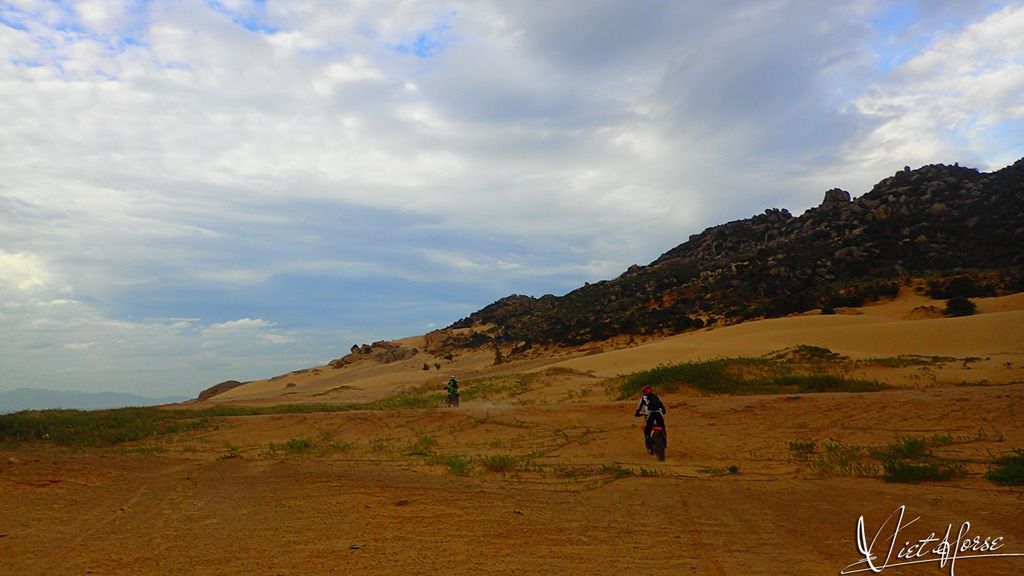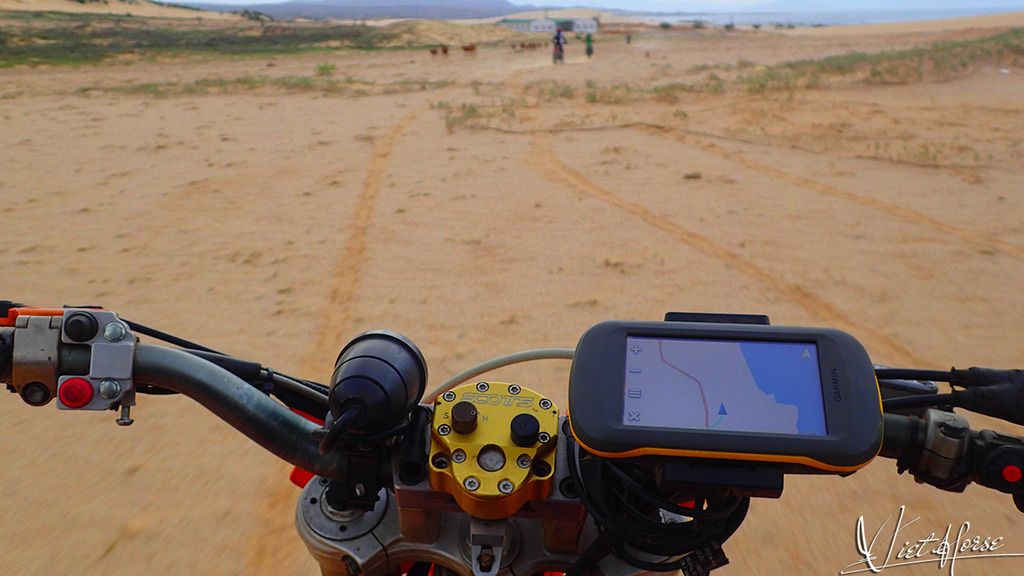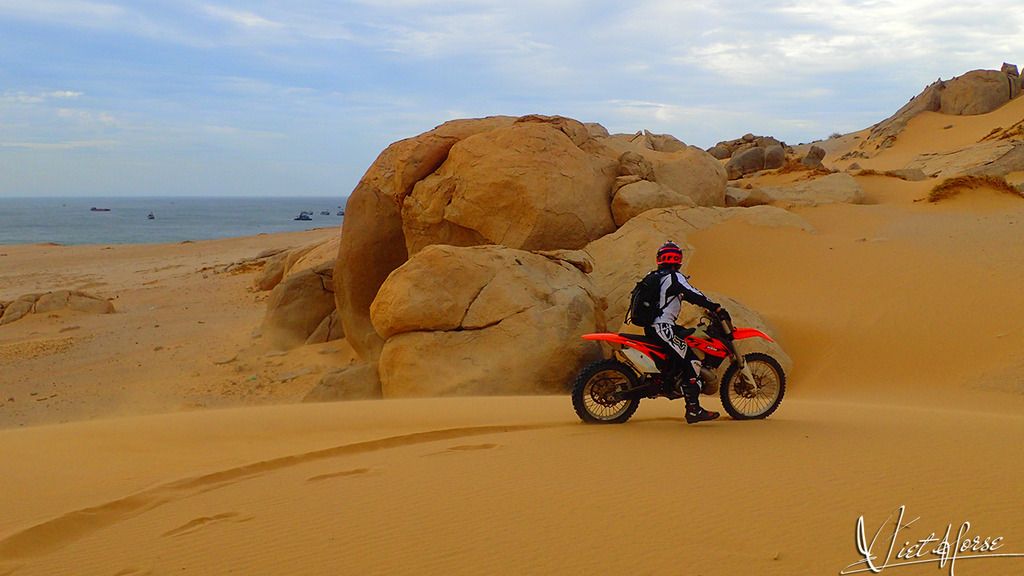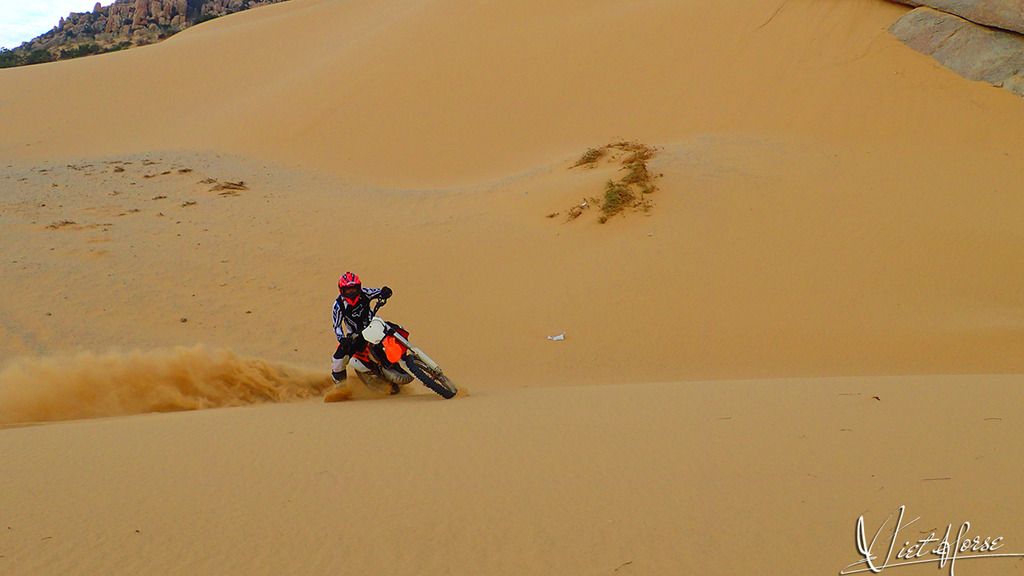 Good time playing with sand dunes…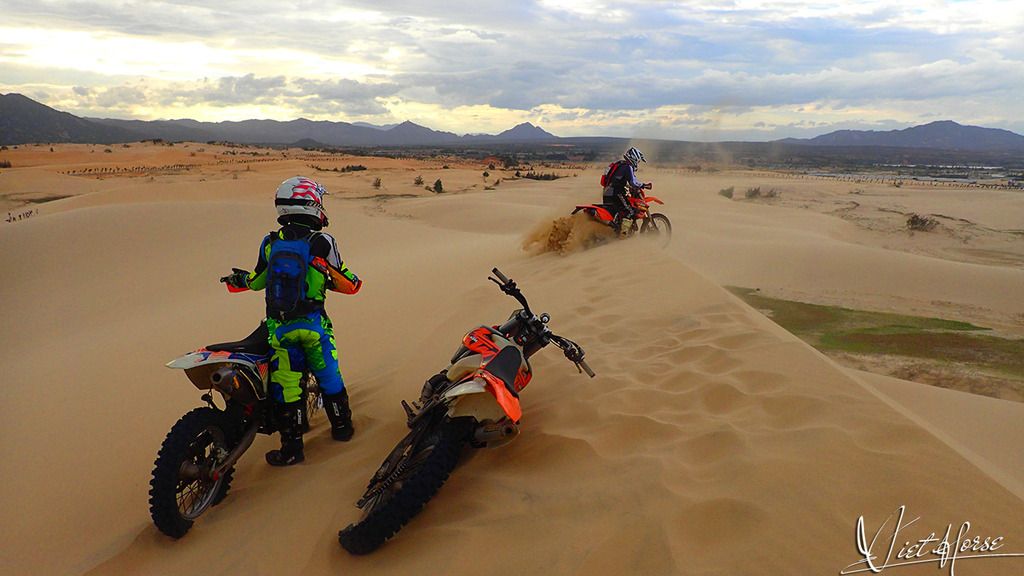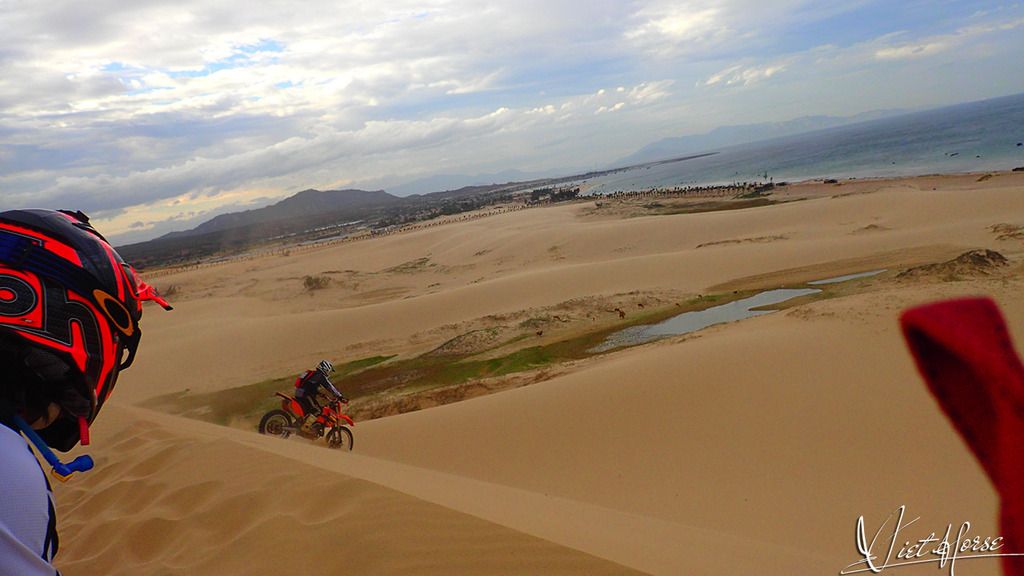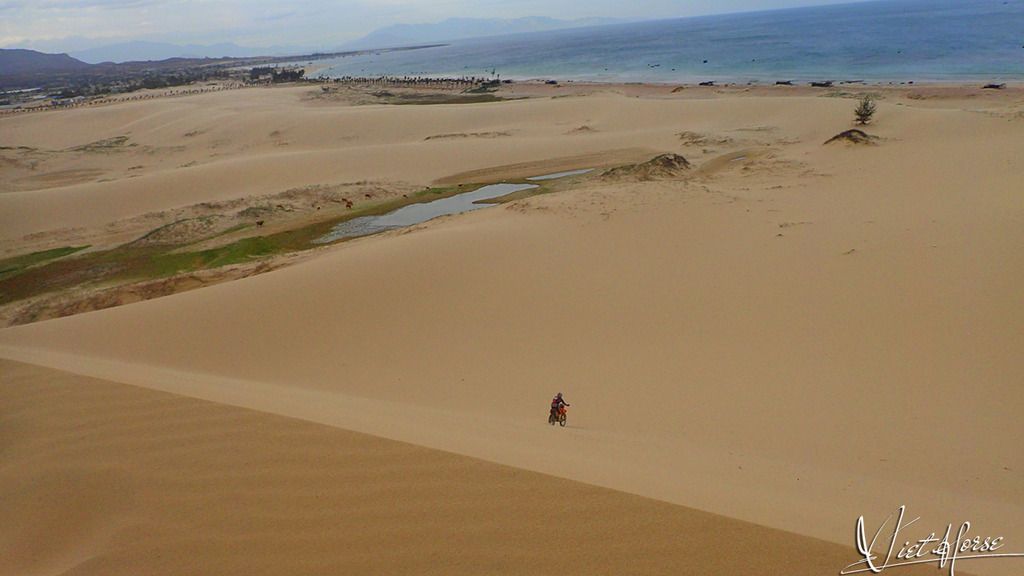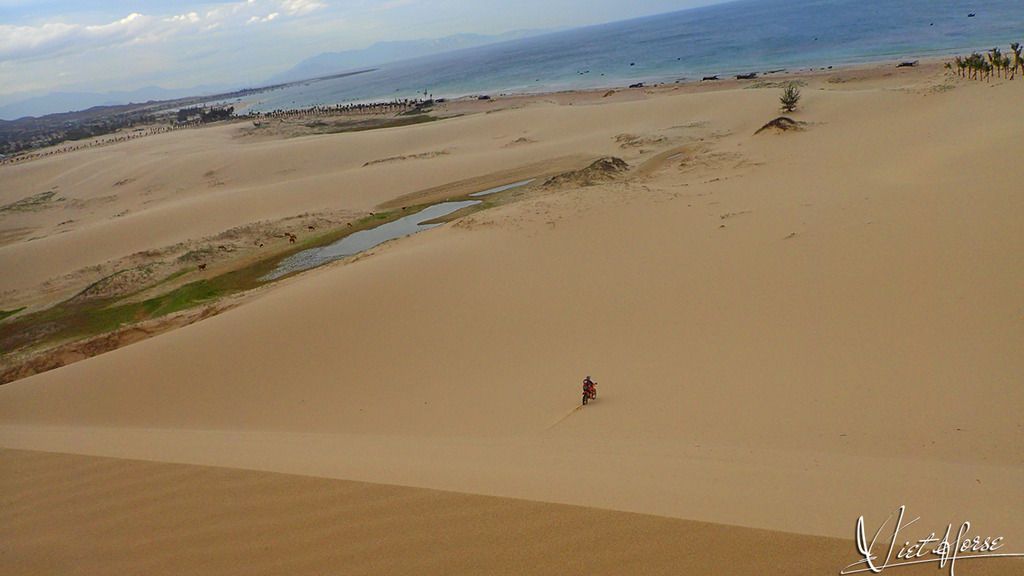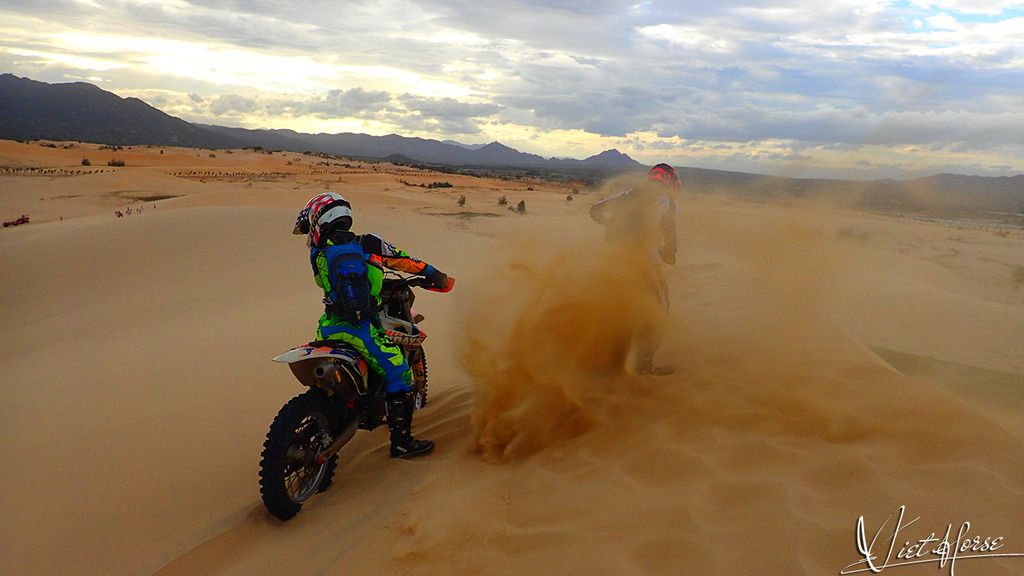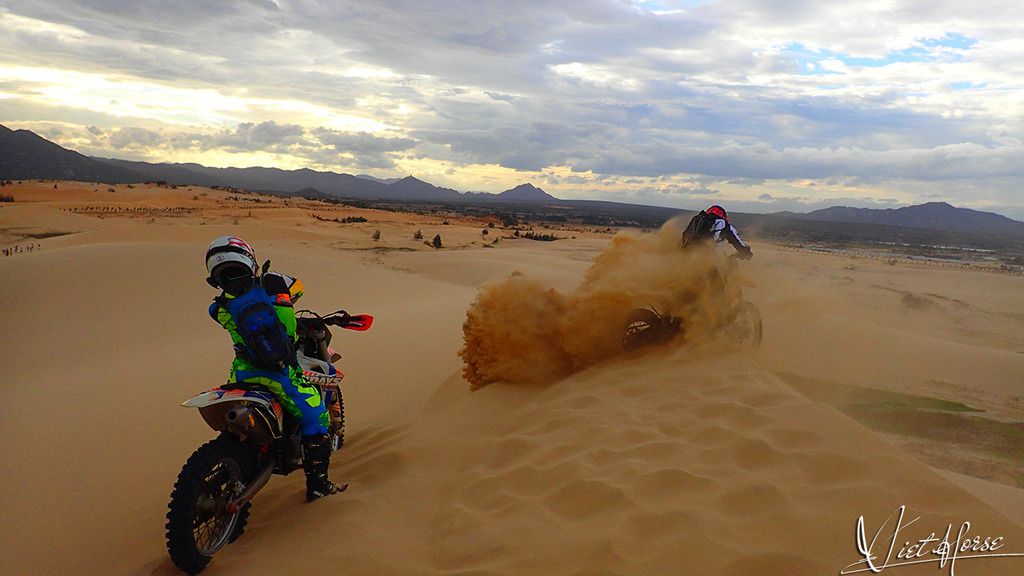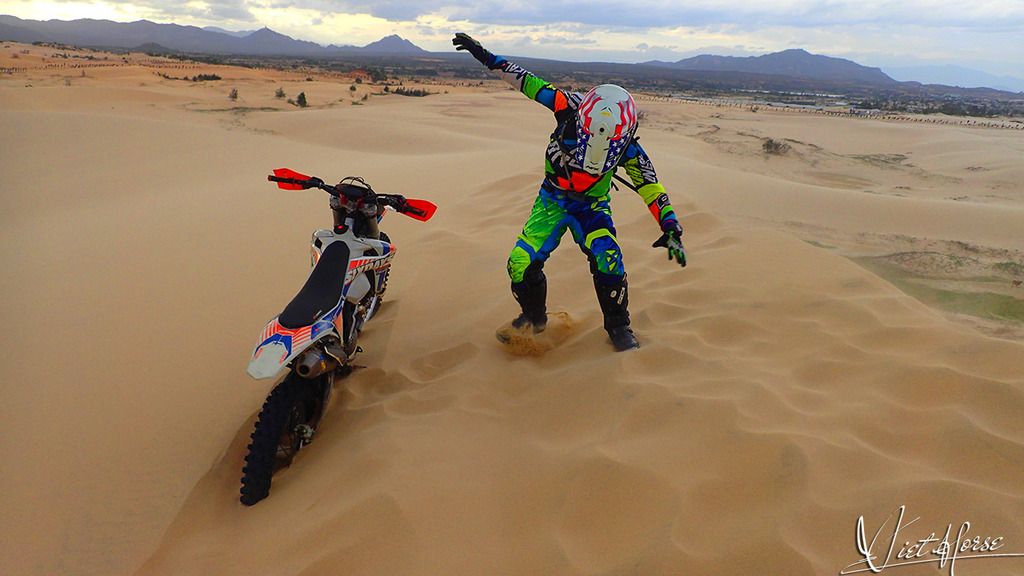 Oops, the bike laid down in unwanted position…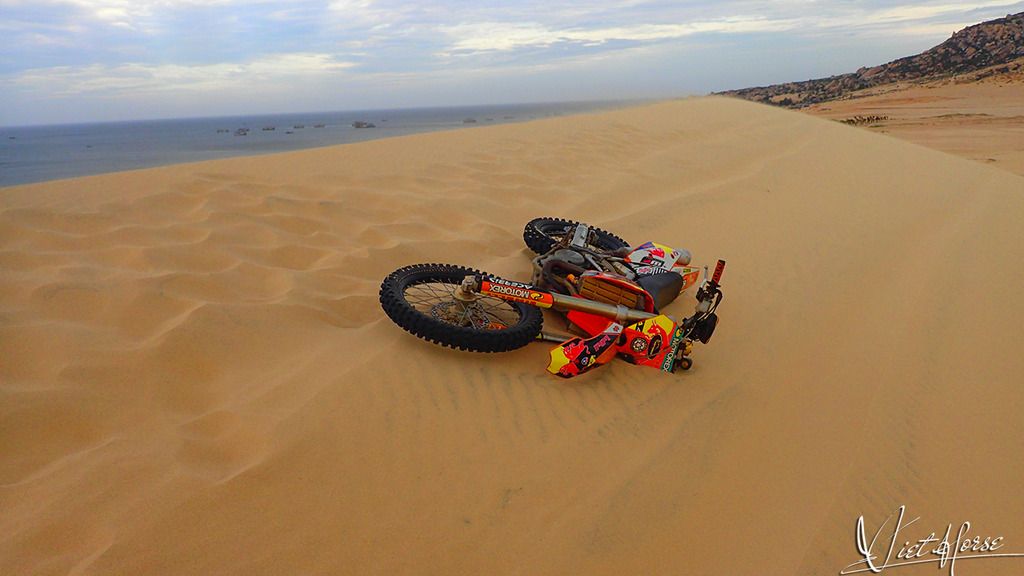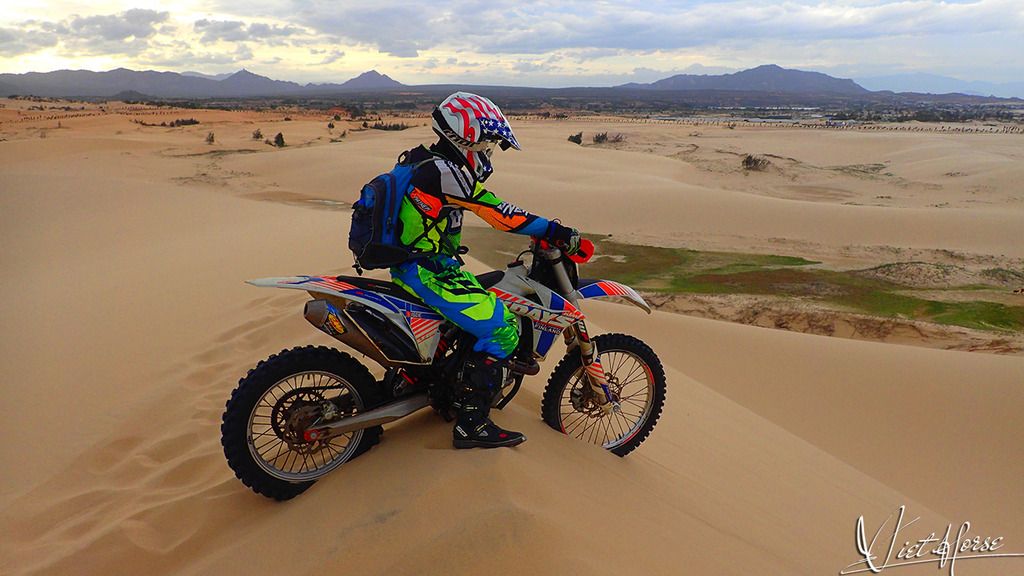 This place used to be a very nature sand dune, not now. Look at the trees along the water line, I believe there will be some sort of hotels or restaurants very soon…
Before entering Phan Rang center, we spent sometime  being lost in the middle of a fisher village, kinda interesting ride…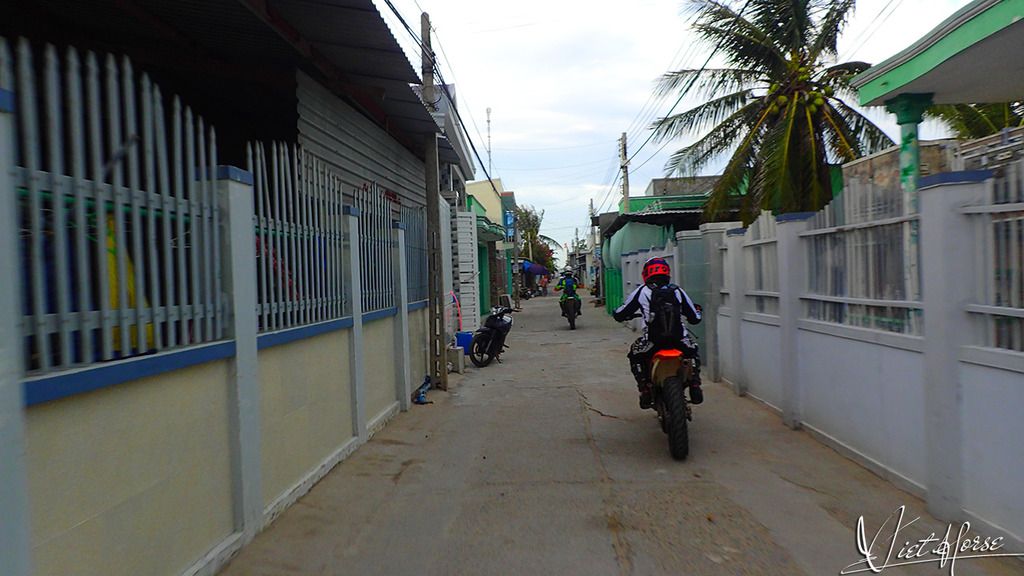 Checked in a good hotel that they allowed us to wash the bike for free
Private parking area: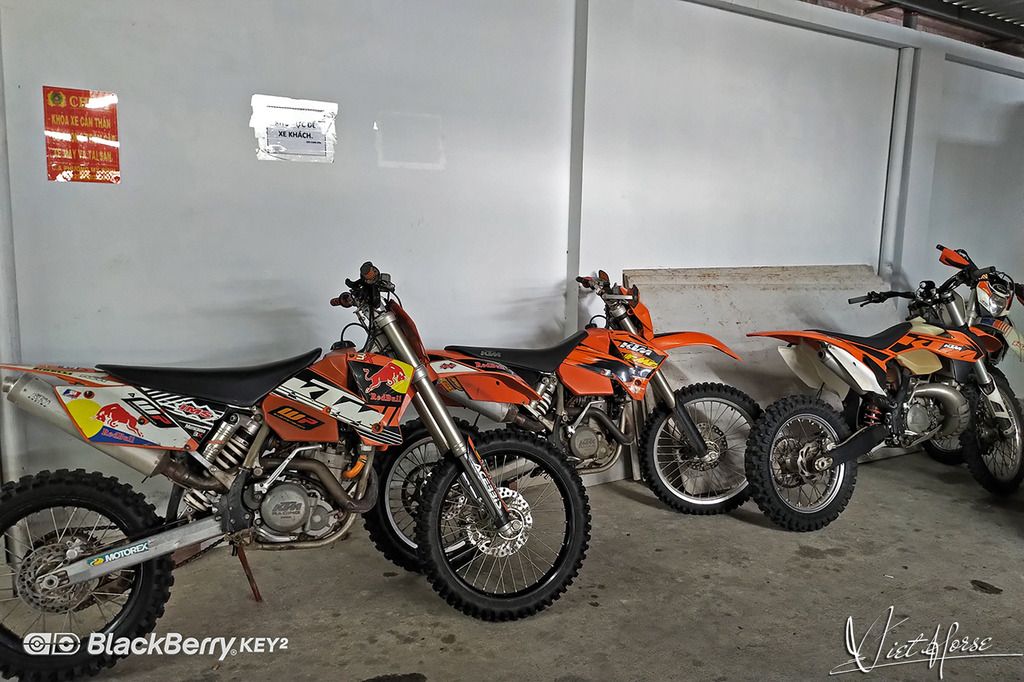 That's it for the first day of the trip, 156 km for a day, not a bad record: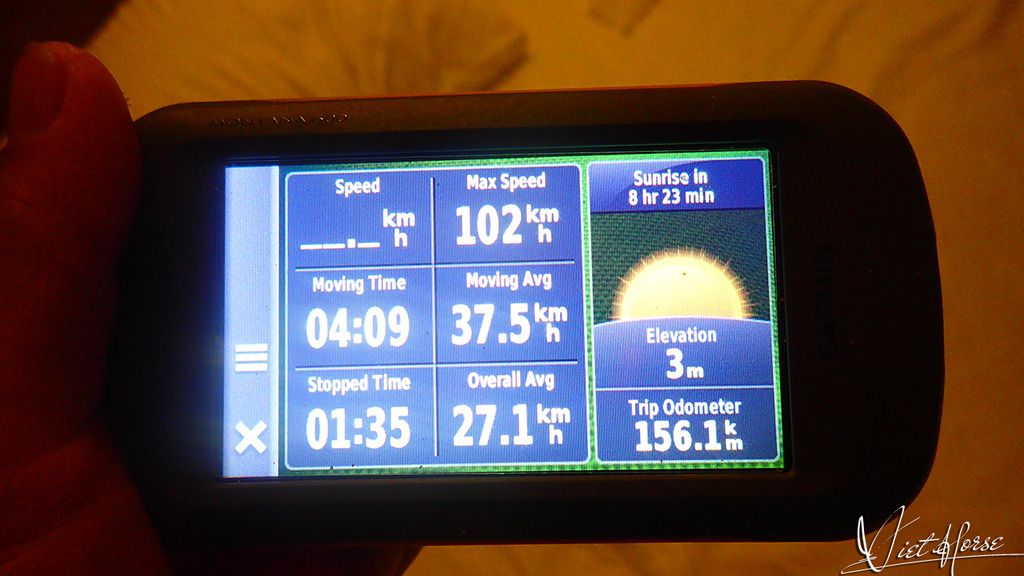 Time to rest and having some beers, very cold ones 🙂